4th of July is not just US Independence Day or a federal holiday, it's also an occasion to go for some theme fashion. Well, although there are many ways to look 4th-July-ready, we won't suggest you to head out of the house clad in an American flag. There are more subtle and interesting ways of celebrating this Independence Day with your outfit.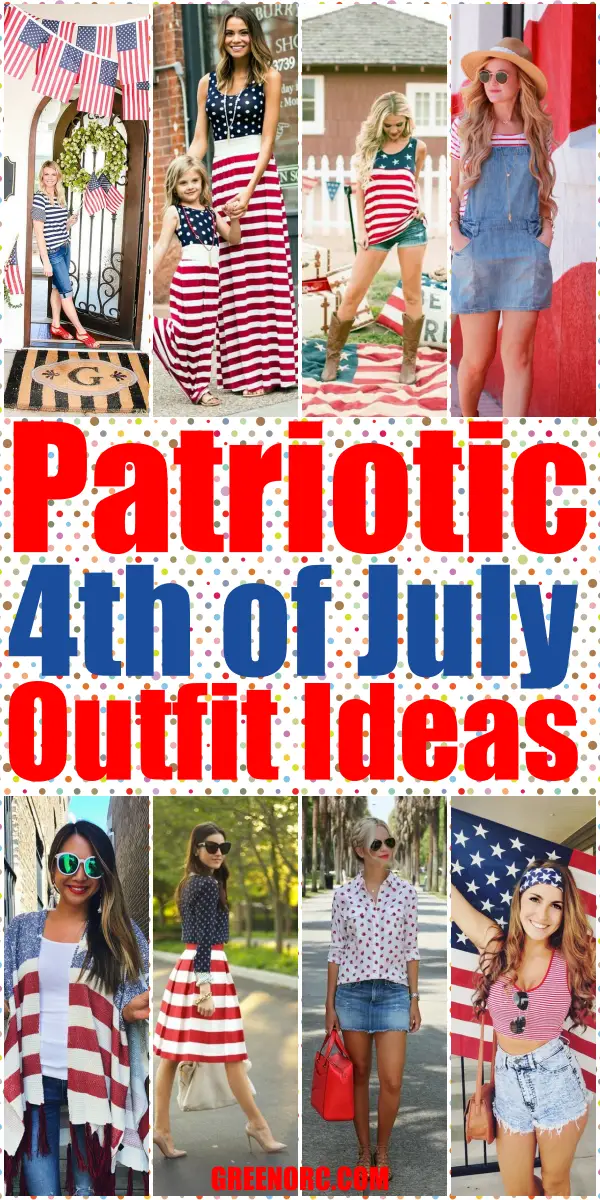 If you don't really know what clothes to put on to observe the Independence Day, then here are some amazing Patriotic 4th of July Outfit Ideas you can try out, without doubts and apprehensions. Also here are delicious Fourth of July desserts. You may notice that it's a kind of small revolution against boring desserts with amazing patriotic sweets (filled with American pride). Have a look-
Patriotic 4th of July Outfit Ideas 2018
Say it all with a striped dress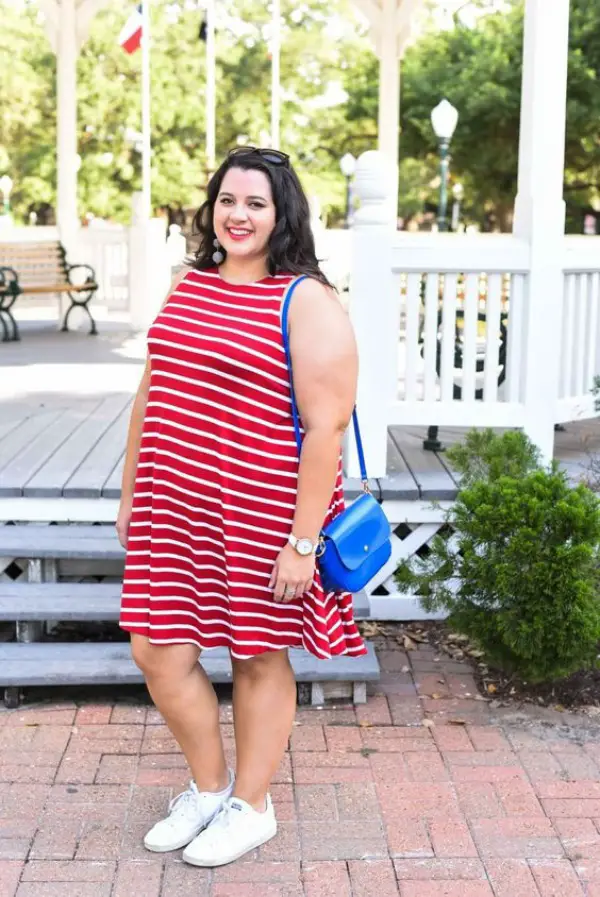 So, you love striped dresses. And there is no reason why you shouldn't be in love with them. They look perfectly casual and are a complete must-have for your summer wardrobe. But did you know a dress in blue, white and red stripes can also be an amazing 4th of July outfit idea? Well, yes! It won't just reflect your style but also your patriotism.
Go for a tee with an American flag print on the front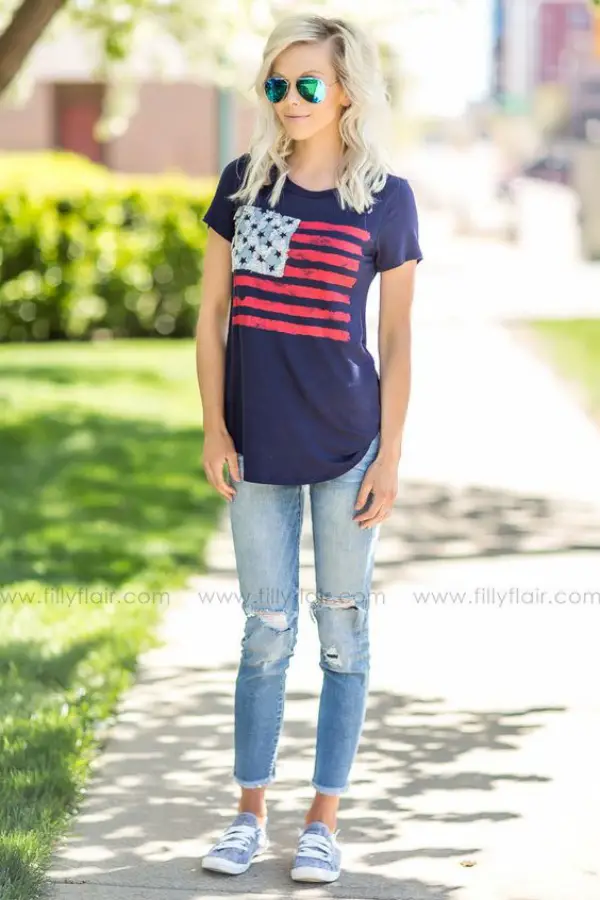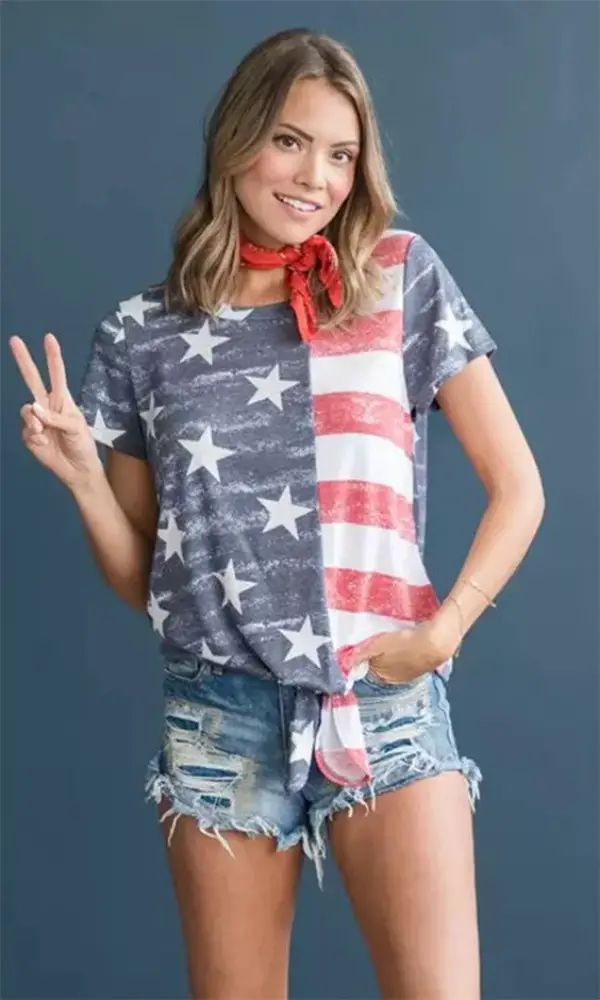 Although there are many Patriotic 4th of July Outfit Ideas, there is something obviously perfect about this one. So, what you basically need for this outfit is a tee with an American flag print on front and a pair of white shorts, and you are all set to capture the world. Check out the 10 Fun Festivals around the World You Shouldn't Miss This Year.
Spruce yourself up with the right shoes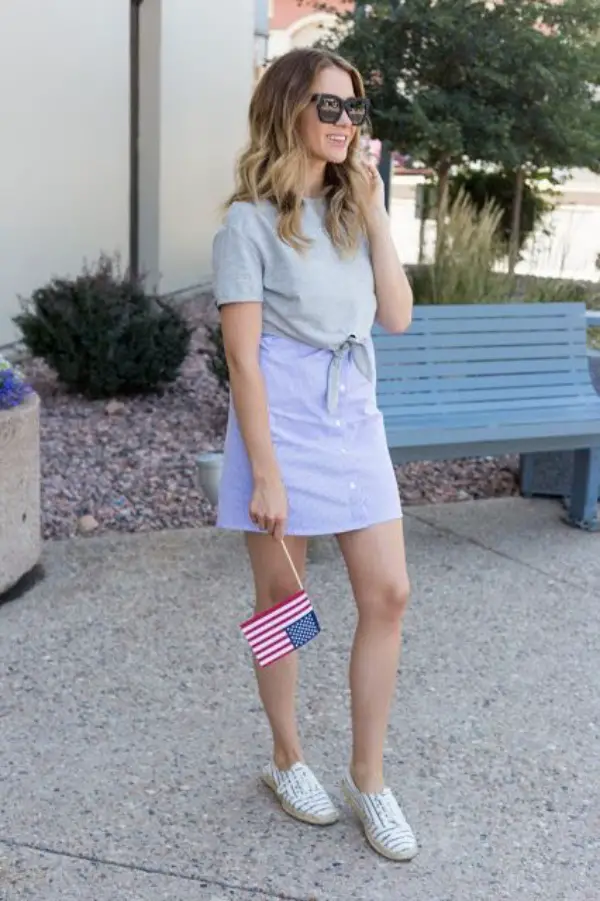 It's not always clothes that you need to make yourself look patriotic on the Independence Day. Sometimes, the right pair of shoes can work all the wonders. Go for a pair of red or blue sneakers with star prints for that authentic 4th July look.
Striped wide-legged pants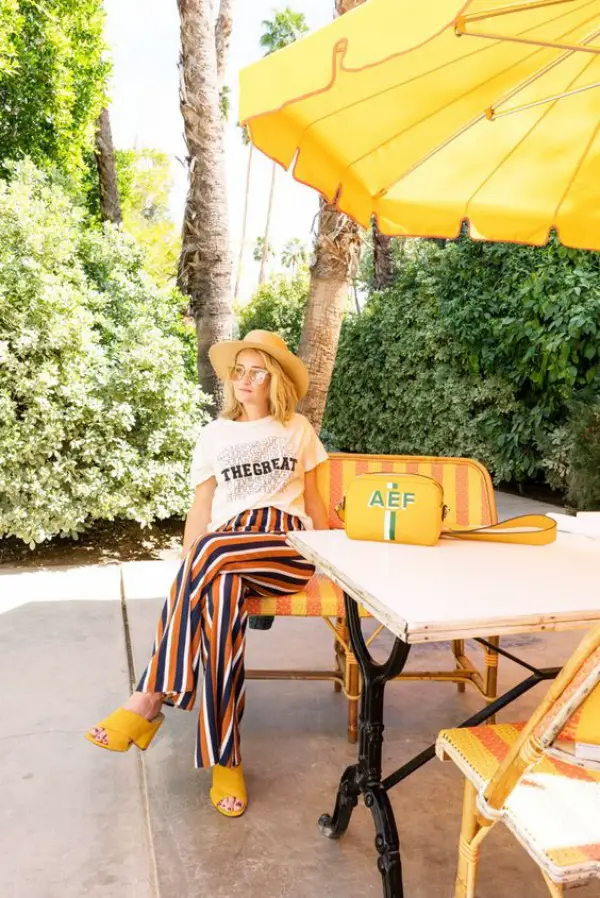 Wide legged pants are not just perfect for your office wardrobe, they are also amazing to wear on a holiday, especially the federal holiday that 4th of July brings. Just make sure you have the right pants for the occasion. A pant in red, blue and white stripes, checks or prints will do the trick. Here are some Perfect Office Outfits To Update Your Wardrobe with.
Bring some denim into the scene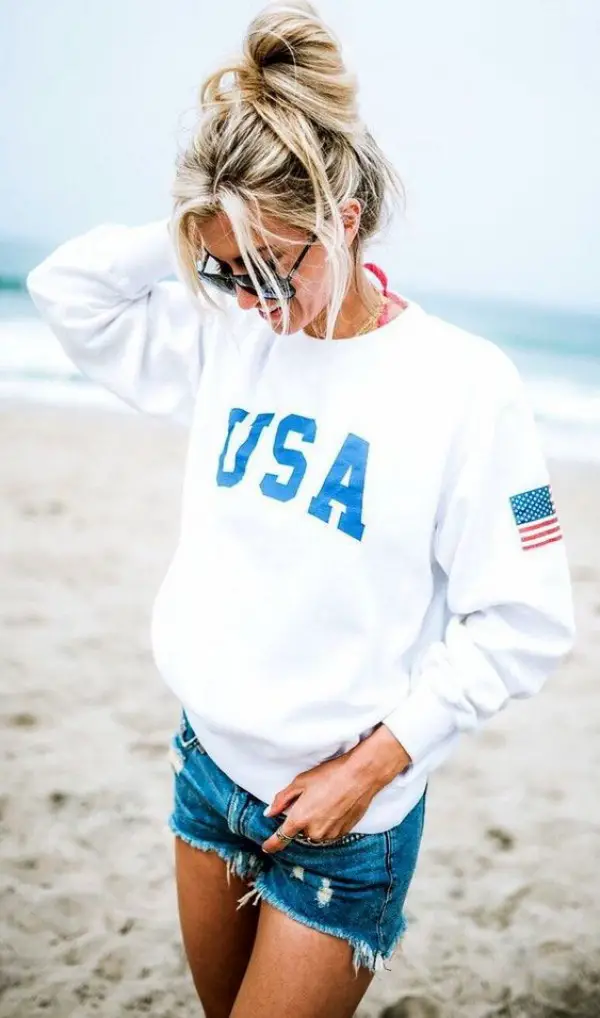 If you don't want to look overly patriotic, then you can go for something that doesn't make you look too obviously dressed for the Independence Day. For this, you can slip into a denim shirt, and team it up with a pair of white pants. For some more feel, go for a red classy belt.
Mix and match solids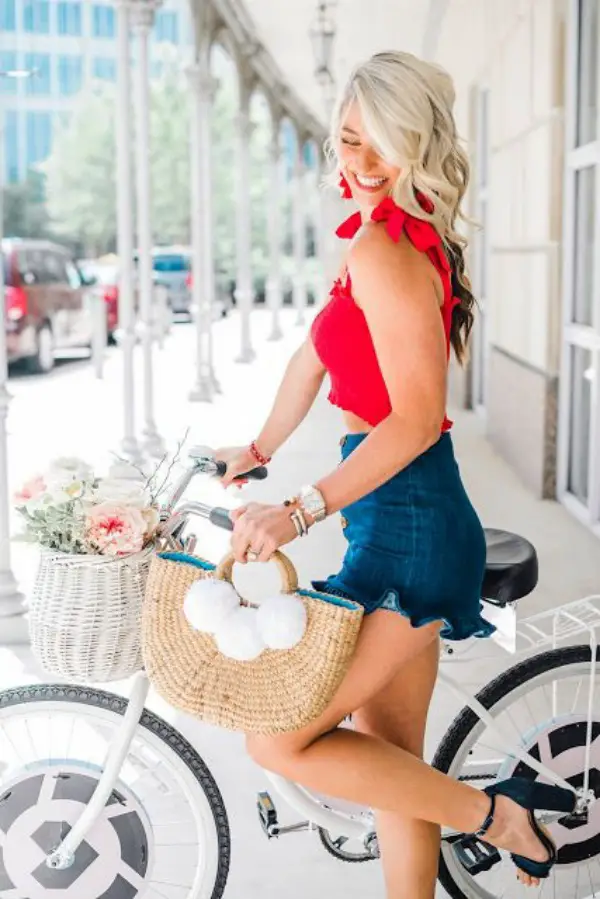 When it comes to Patriotic 4th of July Outfit Ideas, you don't always want to go over the top. You want your outfit to exude patriotism but in a subtle manner. So, for subtle patriotism, slip into a red tight tee, a pair of blue jeans and wrap a classy white belt around your waist- your 4th July outfit is ready! To choose classy work outfits ideas for this summer season is not a difficult task, but you make sure that outfits you desire are perfect for official meetings and seminars as well as prove inspirational to others.
Make jewellery a part of the ensemble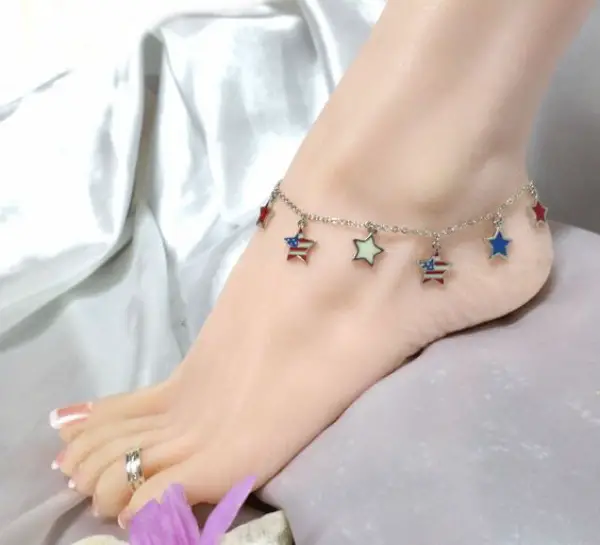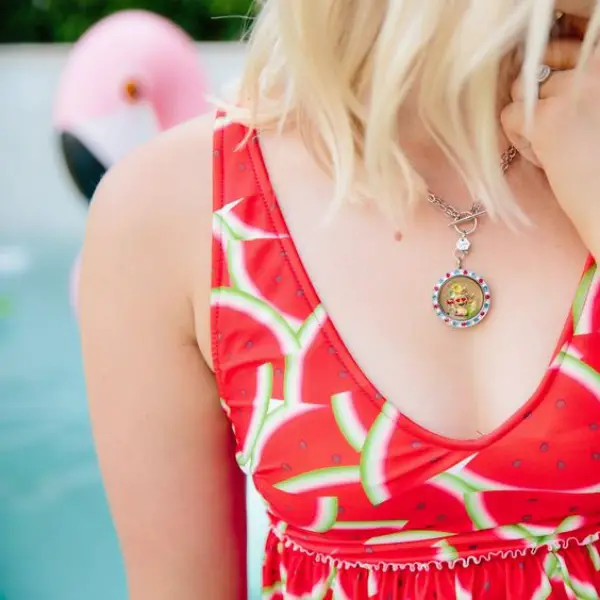 So, you are ready with your denims and white top. And you feel you are only short of the red colour for a perfect 4th of July look. Well, in that scenario, you can put your jewellery into perfect use. Throw a good red coloured neckpiece around your neck or wear matching earrings to put together an Independence Day look. If you don't have this skill, don't worry! Get here some of the coolest Ways to Wear Sneakers with Work Outfits.
SOME MORE EXAMPLES OF 4TH OF JULY OUTFITS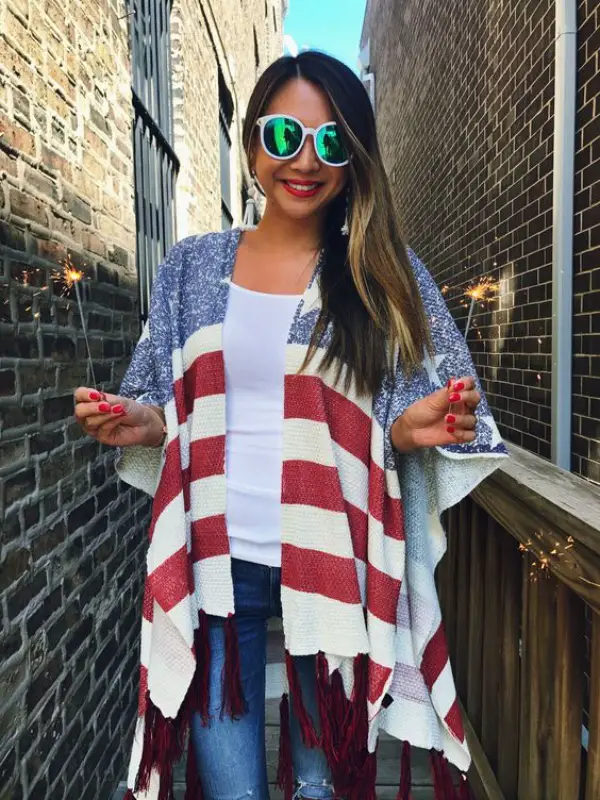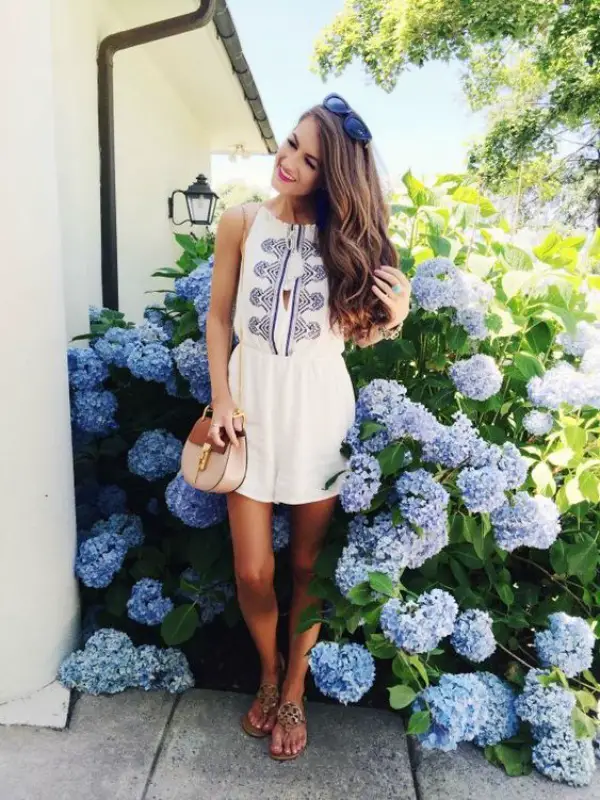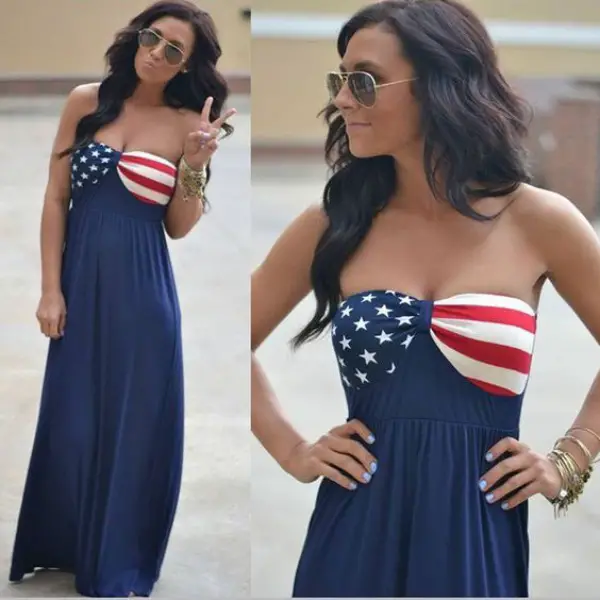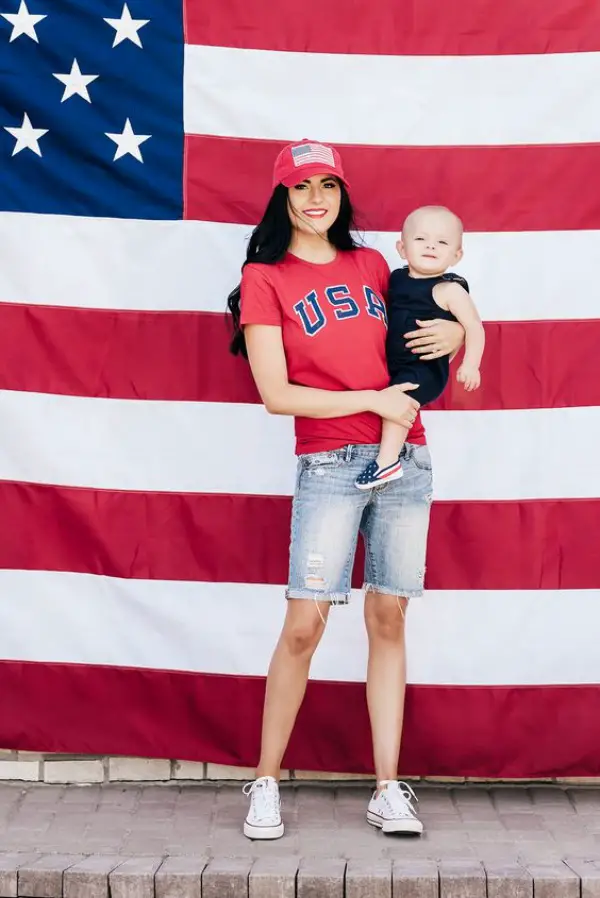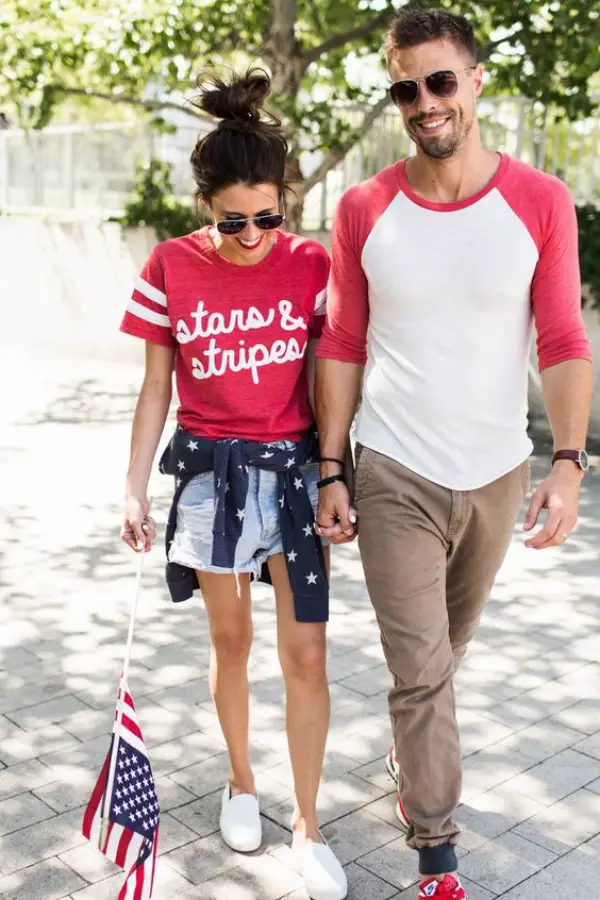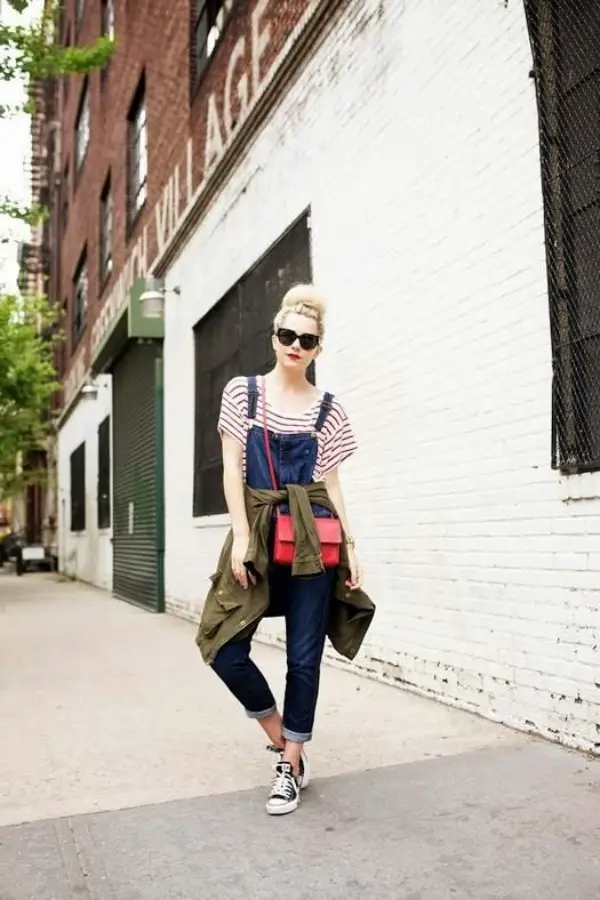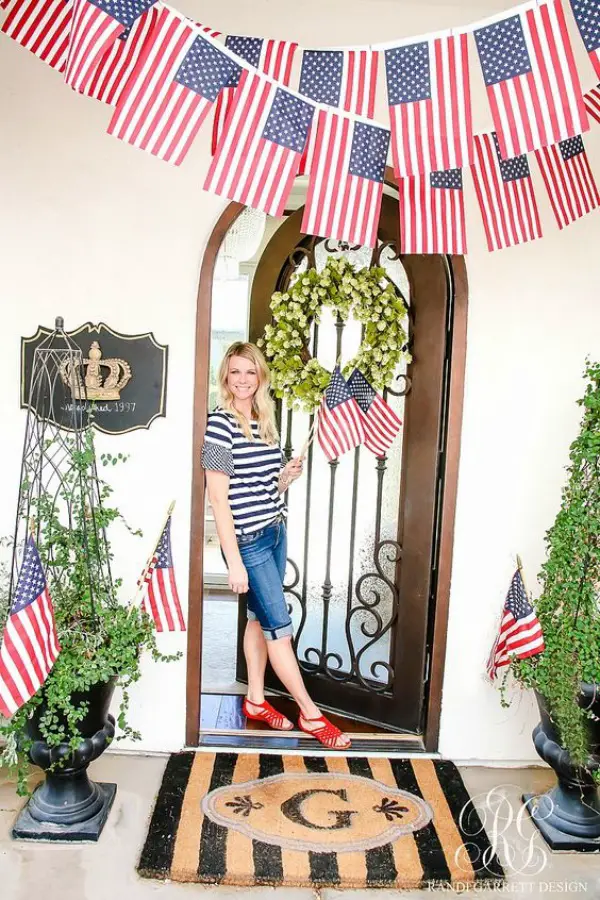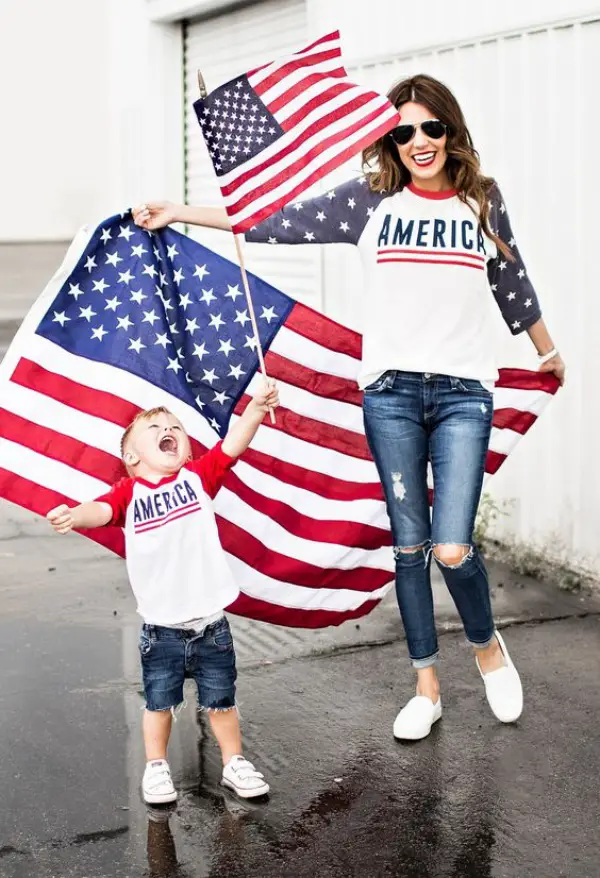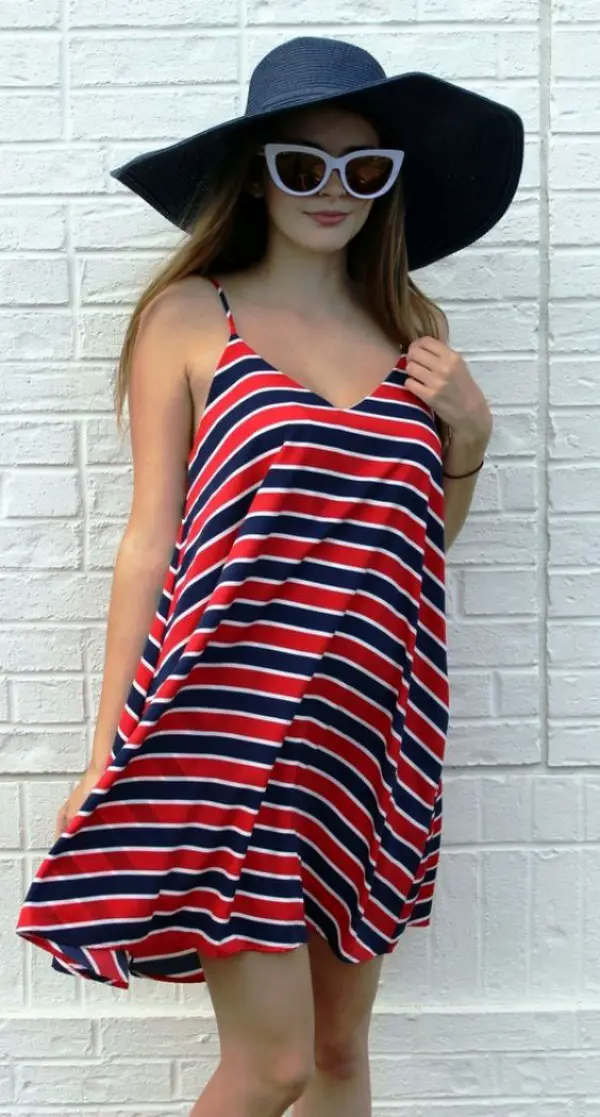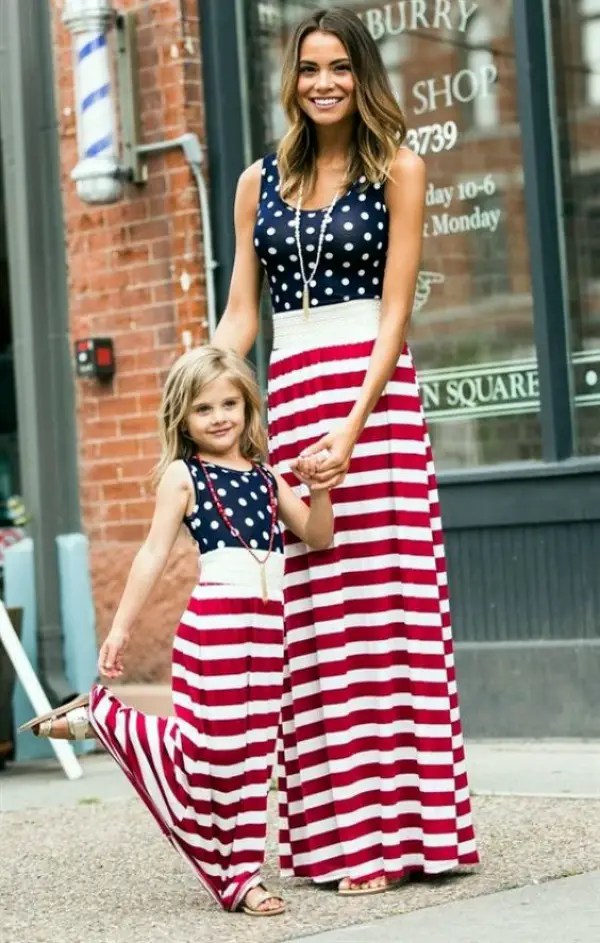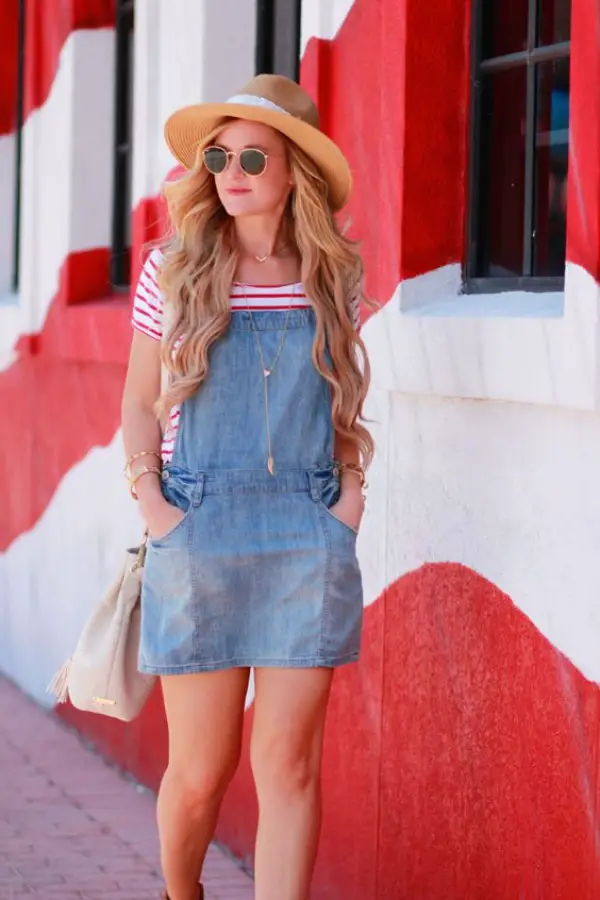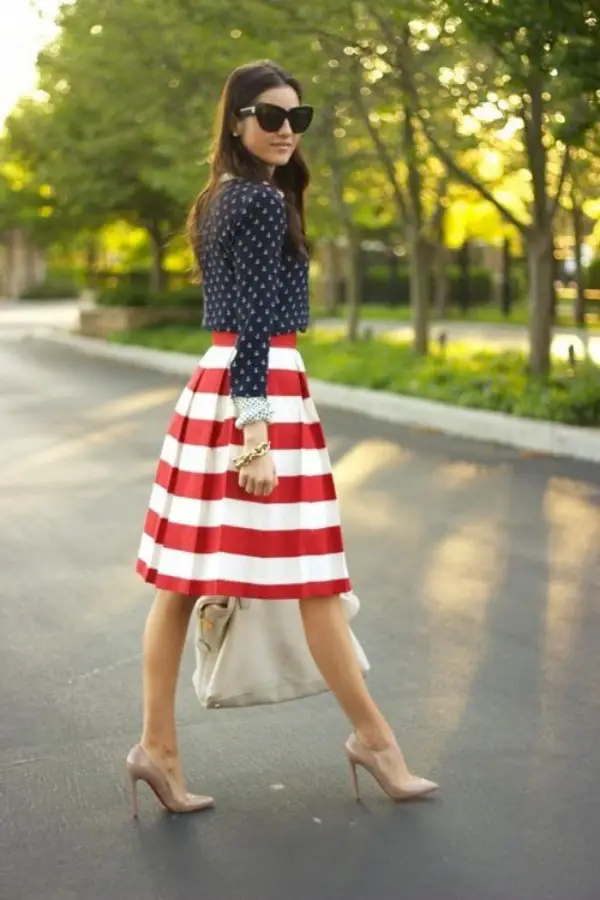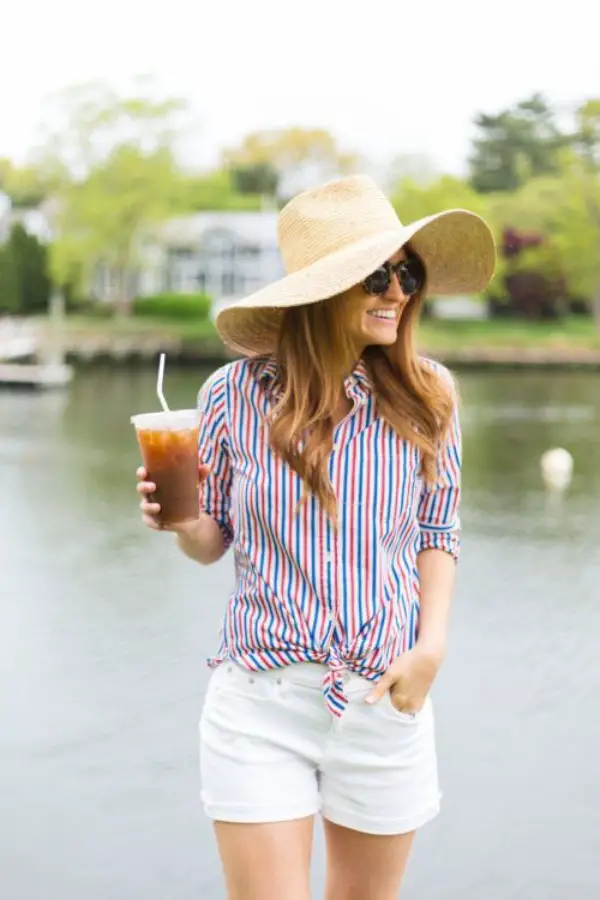 Whether or not you feel patriotic from inside, there is no harm in making your getup look themed on 4th of July. At least, the feeling that your outfit will be in line with the outfits worn by others around you will be rewarding. So, what makes you wait? Here you find some amazing High Heel Looks For Teen Girls to try out. If you want some serious inspiration for Cute Skirt Outfits to Wear This Summer, then reading on will certainly help you. Try any of the above Patriotic 4th of July Outfit Ideas and celebrate the Independence Day in style and with panache!