Fashion might change with the change of seasons, but the style is something that stays. So, create your own individual style and let the world know what it means to you and how you reflect it with your clothes, accessories, and makeup. If, however, you are lacking in this area, just read on.

Getting disheartened about not being able to connect with the current style is not the right way to deal with this problem; the right way is to follow style tips, which we happily dish out here. Here we have some Essential Fashion Tips To Look Taller. Have a look-
Style Tips That Are Instant Mood-Boosters
Invest in classics
When it comes to style tips that are instant mood-boosters, we can't help but mention classics. Yes, they are what you need in your wardrobe to feel stylish. And what classics ae we talking about? Well, everything starting from trench-coats and fur coats, to metal watches and hats.
The right undergarments can prove lifesaving
No matter how amazing your outfit is, if you haven't worn the right undergarments, you are not going to look special. Figure out the kind of bra your busts need. And find out the kind of panty you are most comfortable wearing. And stick to those styles. Yes, experimenting from time to time won't hurt.
Wear scarves for a feminine feel
Although there are many style tips that are instant mood-boosters, mentioning scarves is indispensable. Scarves are an absolute go-to when you don't really know how to pep up a boring outfit. And the fact, that scarves are available in so many designs and varieties make them a must-have in any woman's wardrobe. As a teenager, you should go for cute clothes with a sexy appeal. For a deeper insight, check out these Important Fashion Tips For Teens.
Take some time and try to figure out what the color wheel says
Style tips that are instant mood-boosters also include the color wheel. So, make time and learn about the color wheel. This knowledge will enable you to mix and match in the most intelligent manner.
Your denim fit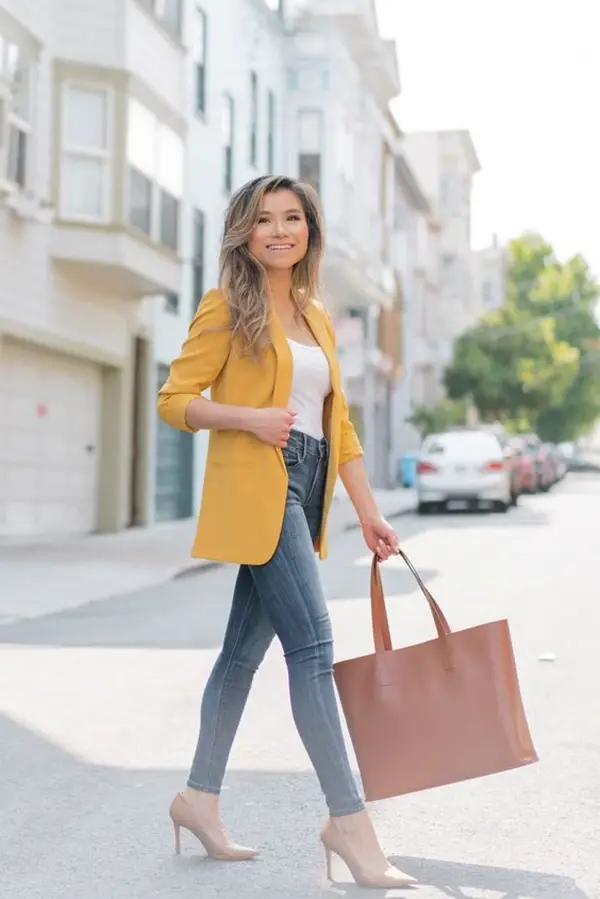 Image Source
We all wear jeans. But more people than you can imagine wear the wrong fit. And there is nothing more disappointing than spotting a person wearing a pair of jeans that doesn't even fit her. The fit is especially important when you are a woman. So, figure out the size and stick to it.
Red lips for an instant facelift
Heading out? Don't have much time to do an elaborate makeup? Put on some red lipstick. Yes, your red lipstick will instantly enhance your looks. And there are so many varieties of red shades available that you can always find the one that suits you the most.
What is your body type?
This is a question that needs to be answered. Without knowing what body type you have, you can't really know what clothes will suit you the best. So, do some research and find out about your body. You can also talk to someone who knows about body types.
Smoky eyes are the perfect party essential
Party makeup needs to be special. And it needs to look like you have invested a good deal of time in getting ready. But if you don't have the time to do your makeup in an elaborate manner, then do smoky eyes. And no, you won't need an eyeshadow palette and a lot of eye-makeup skills to get your smoky eyes right. A little bit of kohl can work wonders.
Wear fitting clothes
Yes, you feel comfortable in your mom jeans and an oversized t-shirt. But that doesn't make you look attractive. What makes you look attractive is an outfit that clings to your body and flatters your silhouette.
The above style tips that are instant mood-boosters are also some of the most valuable ones. Upon following these style tips, you will never experience a dip in your mood. That is to say, you will always feel great about yourself. And with complements pouring from all directions, you will simply feel blessed. For you here we presents some Tips To Make You Look More Stylish. Check out-