If you are a woman, then there is no one who will understand the love you have for skirts other than a fellow woman. Well why not! They are so feminine and elegant, after all! But if you are bored of wearing your skirts in the same old way, then it would be valuable for you to check out what the fashion fraternity has in its repertoire for you.
Here you find some amazing High Heel Looks For Teen Girls to try out. If you want some serious inspiration for Cute Skirt Outfits to Wear This Summer, then reading on will certainly help you-
Cute Skirt Outfits to Wear This Summer
Go for a sleeveless shirt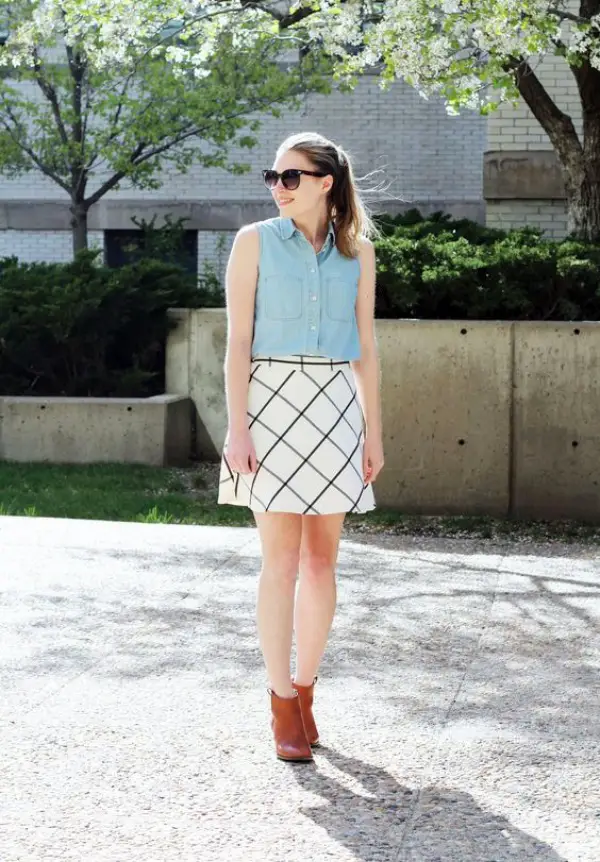 Whether it is a midi skirt or a pencil one, if you want to style it in the summery manner, then team it up with a sleeveless shirt. The best thing about wearing a sleeveless shirt during summers is that you get a breezy comfort besides oodles of style. With a pair of thick framed shades, a high pony tail, and sling bag, you are all set to slay.
Why not a crop top?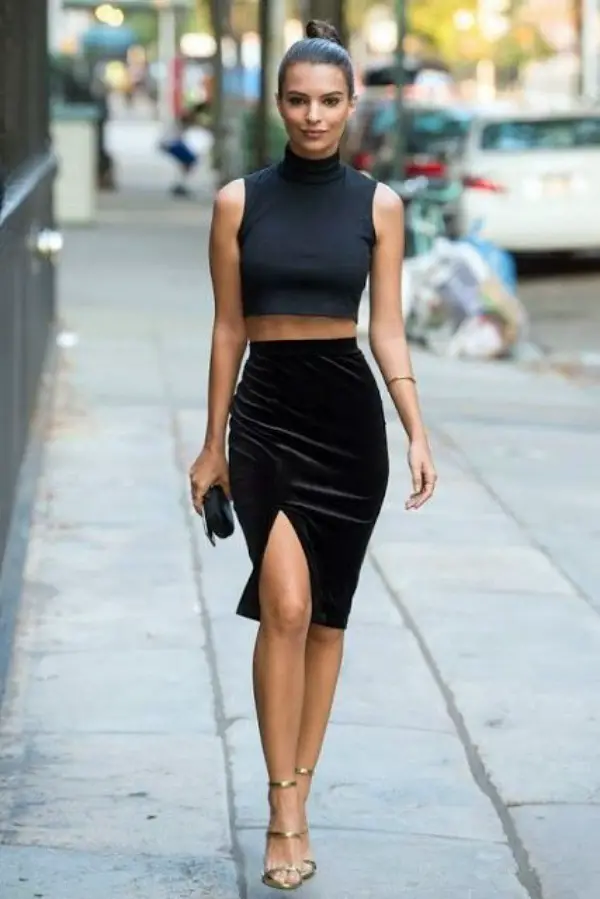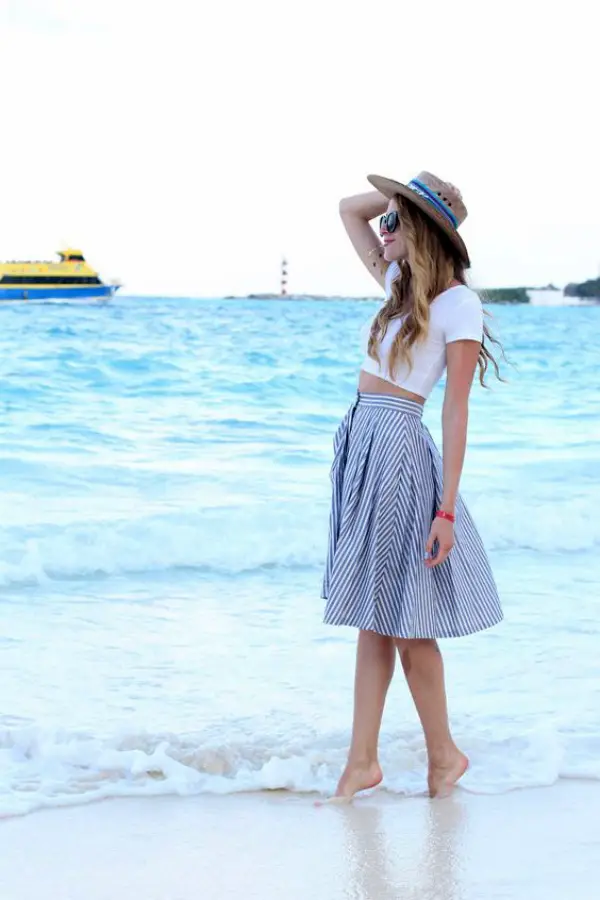 When it comes to Cute Skirt Outfits to Wear This Summer, one clothing item that you can simply not forgo is a crop top. Now, does this need telling how amazing crop tops look? Here are best outfit ideas for this spring that you can follow and that will keep you updated before you get caught in a bad style statement. Believe it or not, their charm grows hundredfold when they are paired with skirts. Generally, there is no set rule on which skirt you can wear with a crop top, but in case the crop top you intend to wear is white in colour, then you can make it look heavenly by teaming it with a denim skirt.
Your tank top can make you look hot?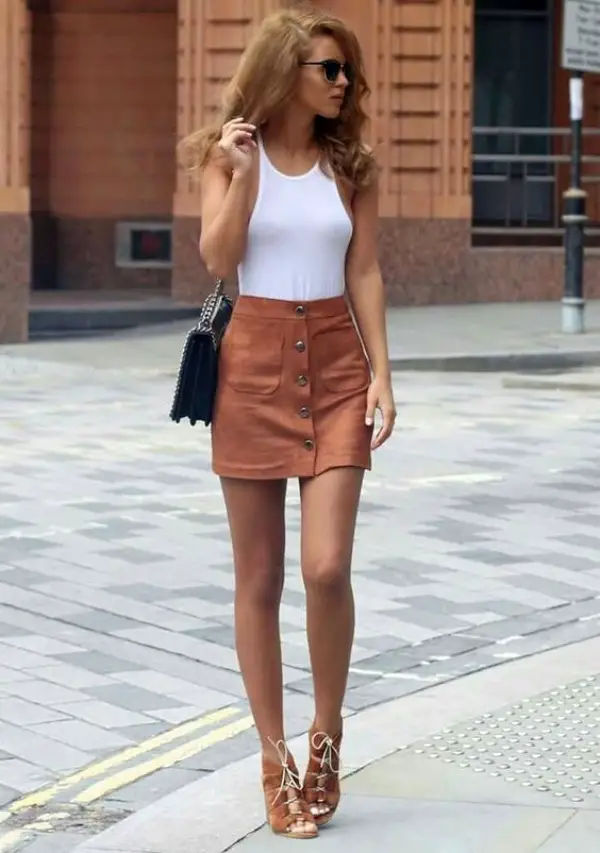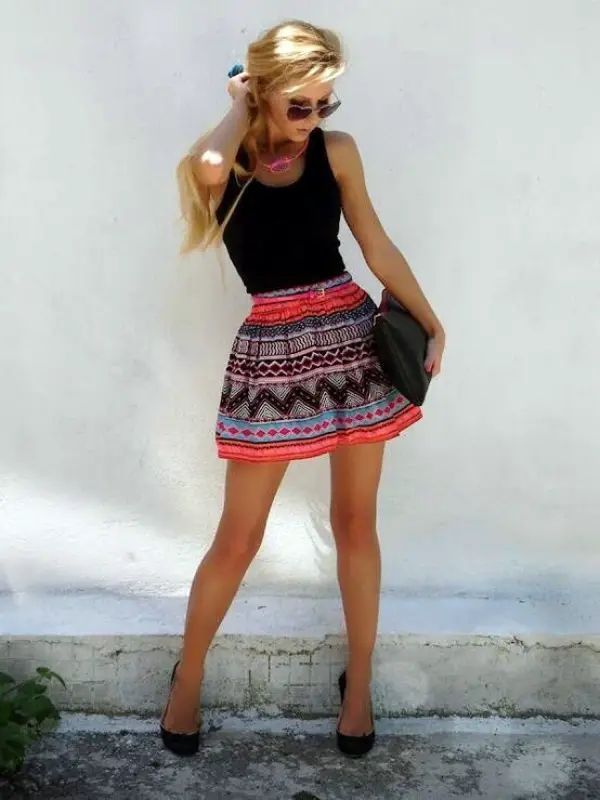 Cool mini-skirts can look out-of-the-world when they are teamed with tank tops. Tank tops have that kind of downtown charm, women, especially the younger lot, love. So, if your wish is to be a head-turner this summer, then slip into a nice skirt and then team it up with a cute tank top.
A fitted tee for that killer look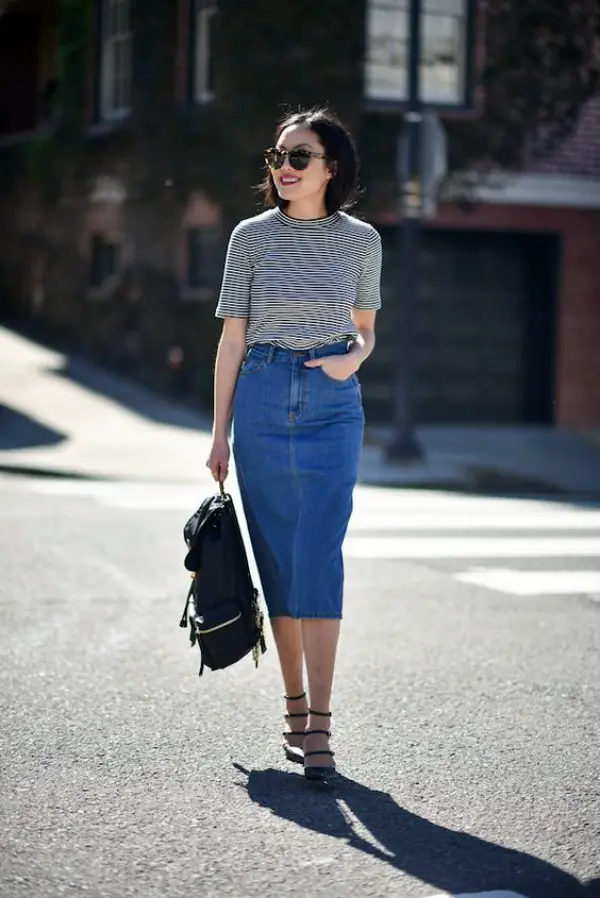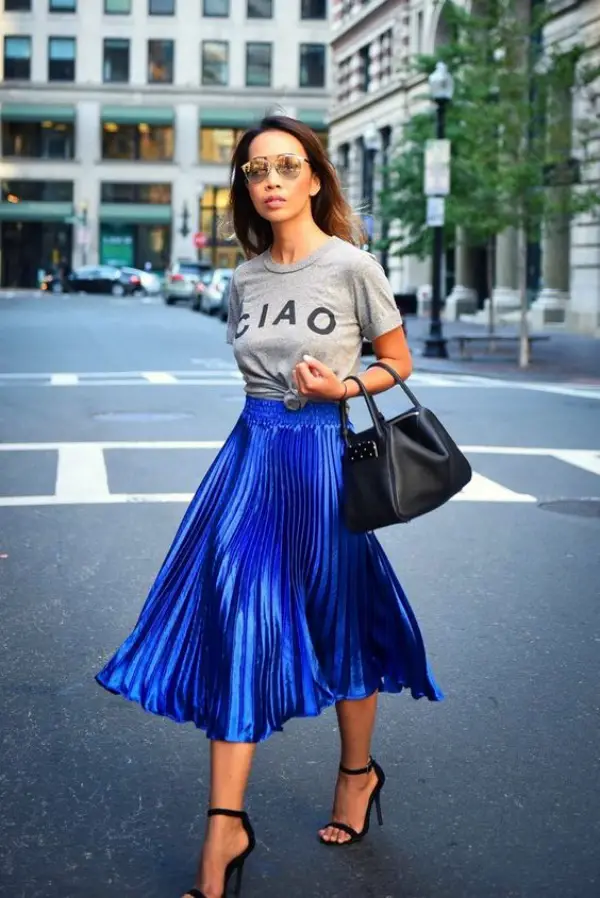 There are many Cute Skirt Outfits to Wear This Summer but can there be anything cuter than a well fitted tee? We think not! What makes tees such a great pair for skirts is their youthfulness. Yes, tees look extremely teenage-ish, so if you want to flaunt that chirpy side of your personality, team your skirts with tees. In my opinion, no woman's wardrobe is complete without a dress and there are certain dresses every women must have ready in their closet all time.
Denims can never go wrong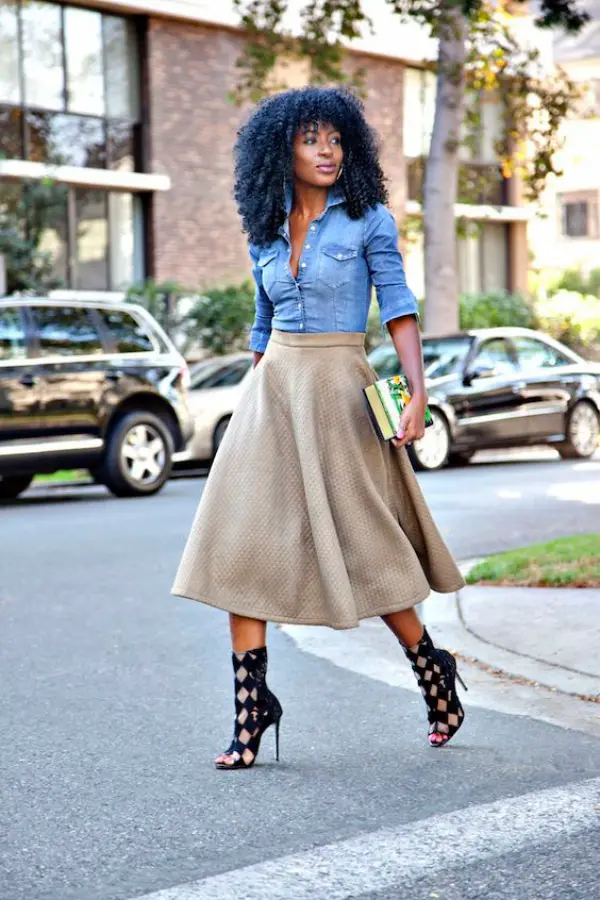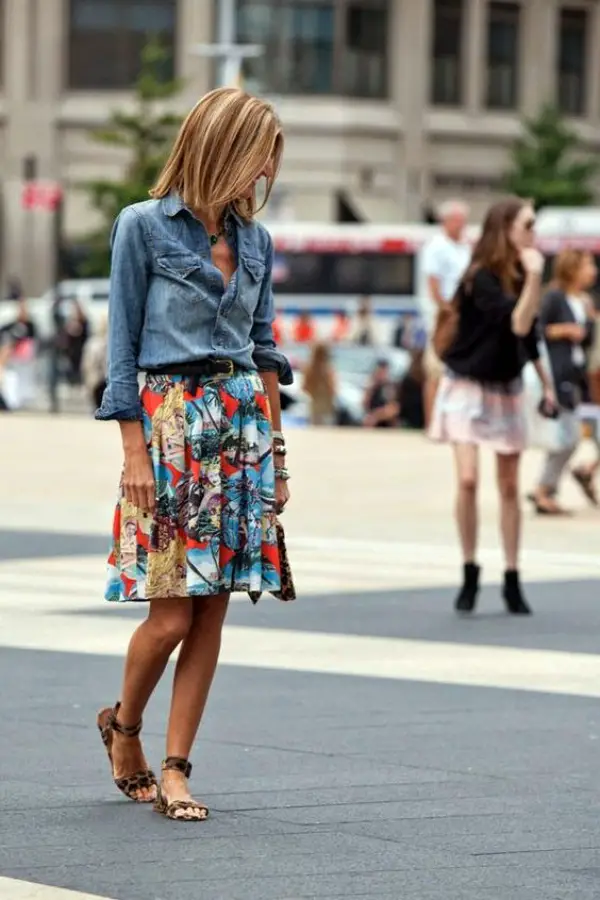 An all-denim look is ageless! And this is not something that we believe, the fashion fraternity also has the same thing to say. Wear a denim shirt and team it up with a high waist denim skirt. The results will be outstanding, trust us!
An off-shoulder top can create the right magic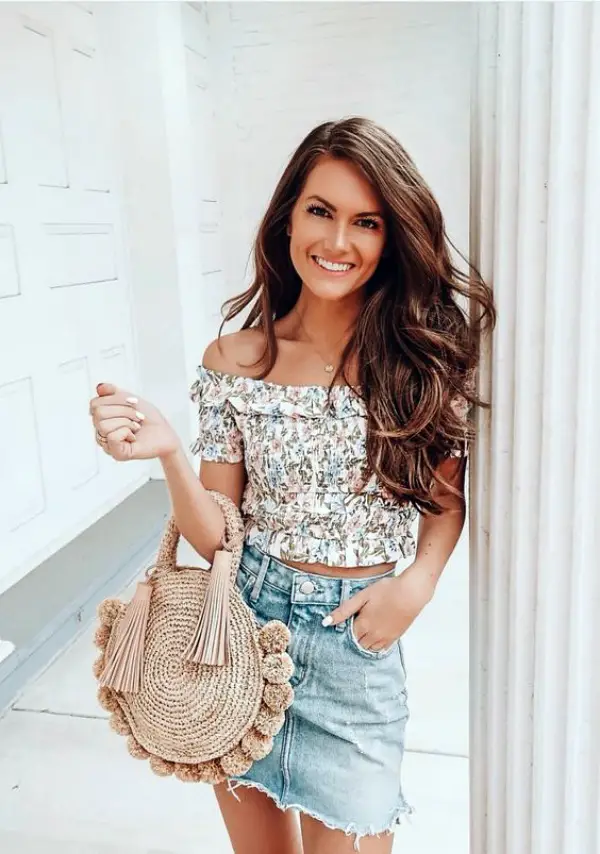 Off shoulders were, are and will be popular. For the right look, try to find a well fitted off shoulder top, preferably with three-quartered sleeves. Now, add that much needed glam factor to it by pairing it up with a high-rise skirt, preferably the pencil variety. Here are best Cute Sleeve Tattoos For Girls that can suggest the best artwork for you. You can also add your creativity to the designs
Short sleeved shirts are also quite in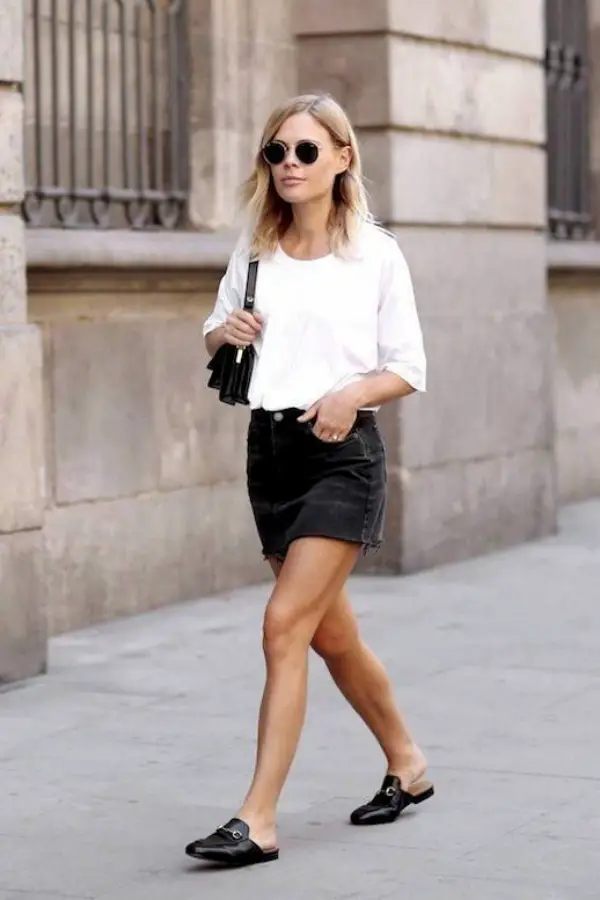 Short sleeved shirts are for men? Well, if you think so, you seriously need to reconsider your fashion sense. Short sleeved shirts are such a rage these days. And the kind of panache they add to skirts is really unmatched. All you need is to try!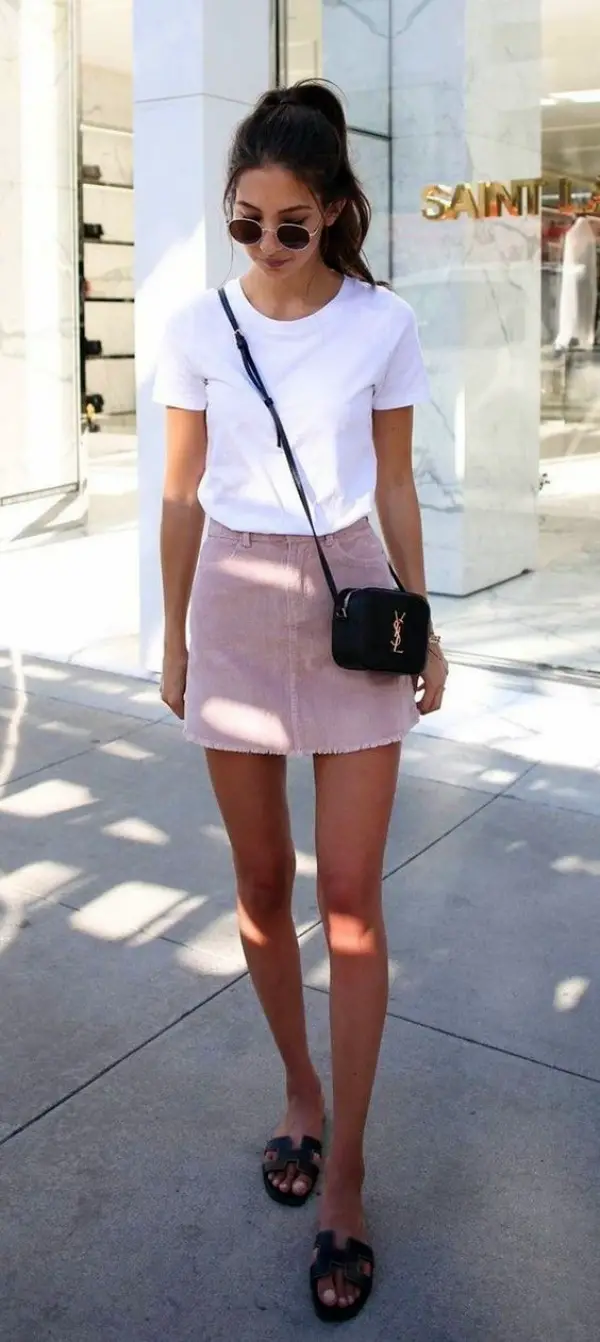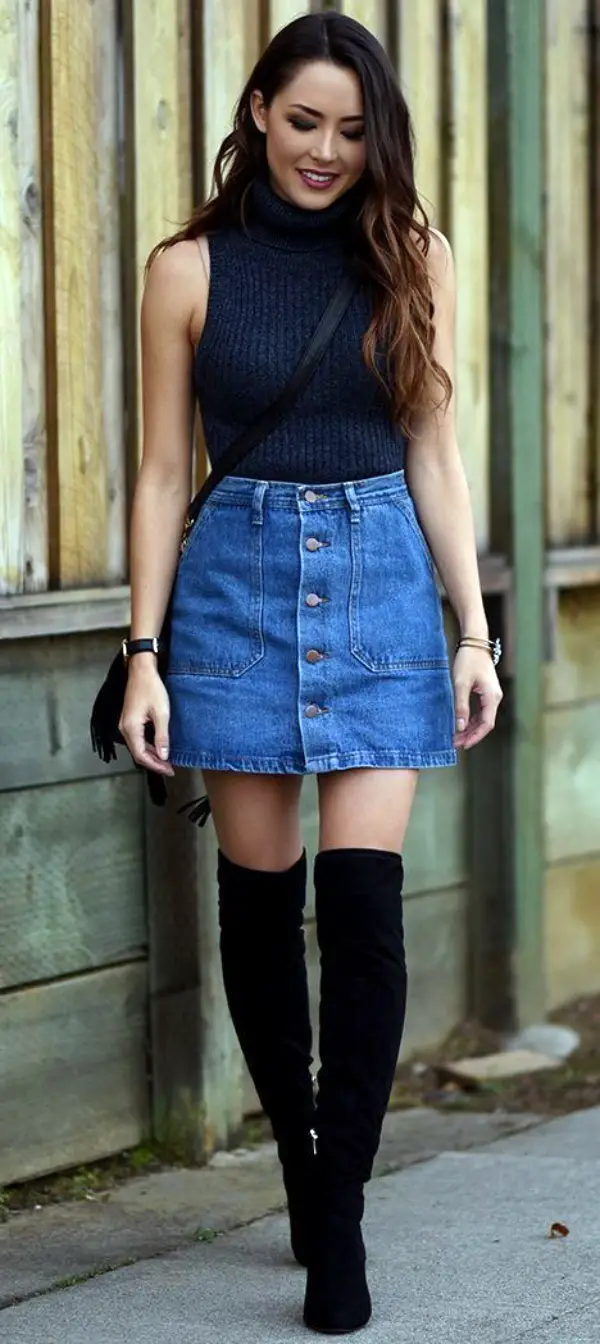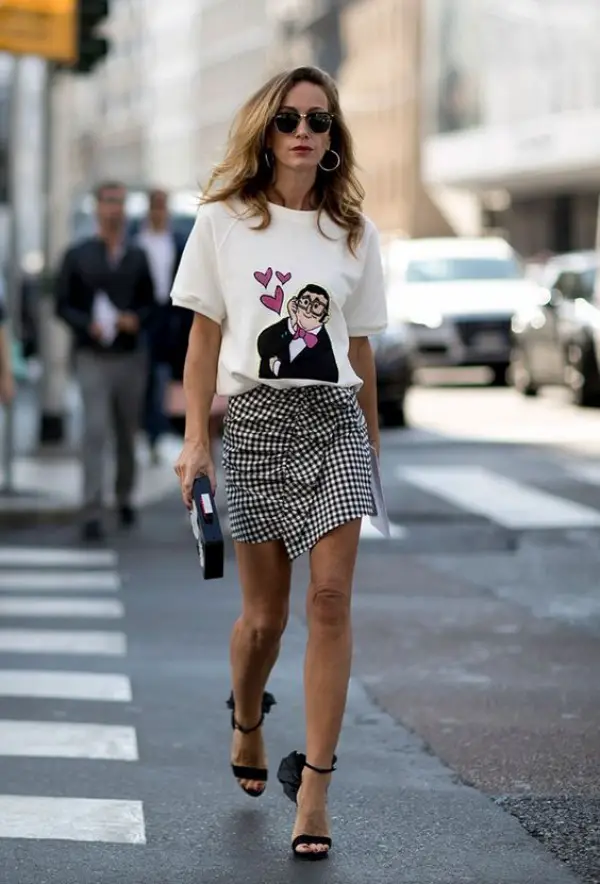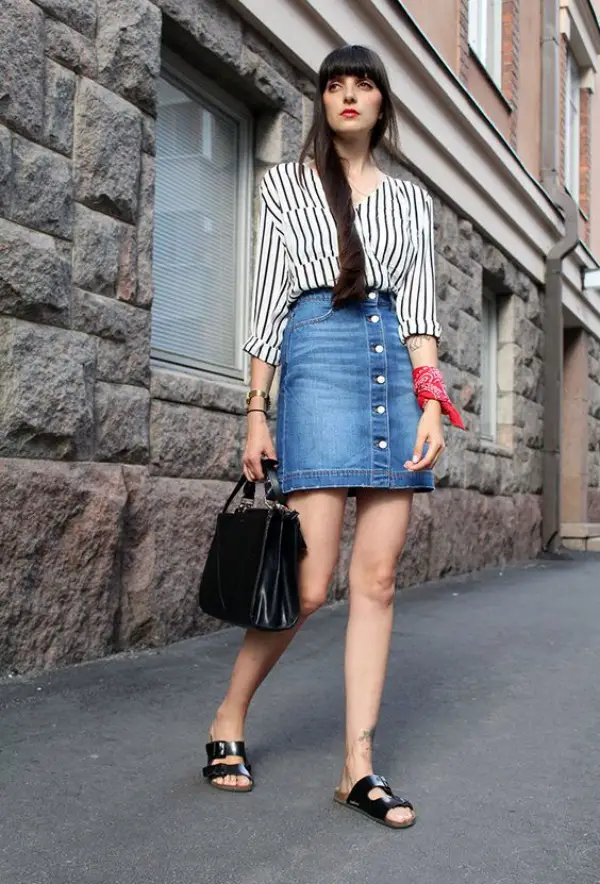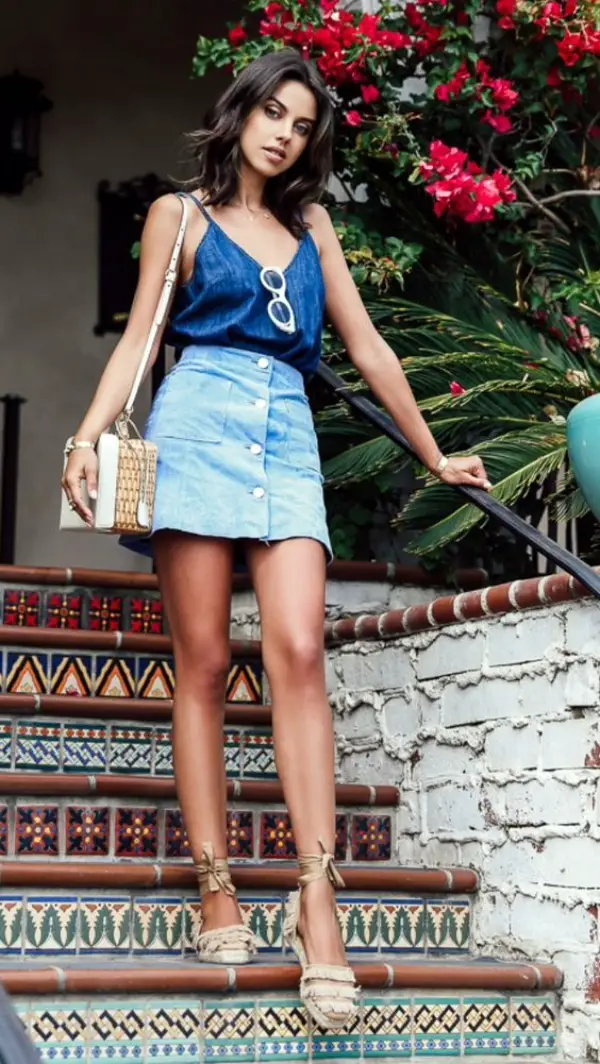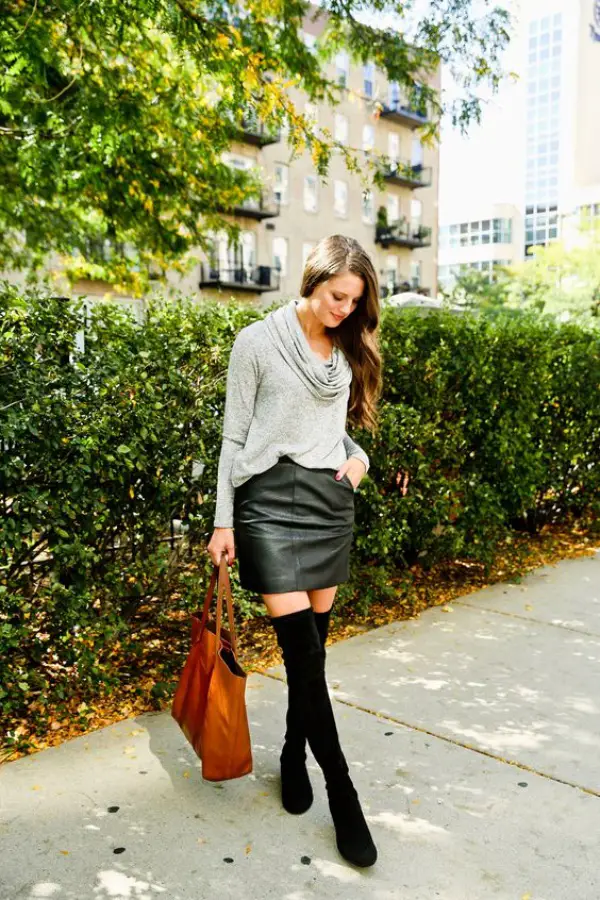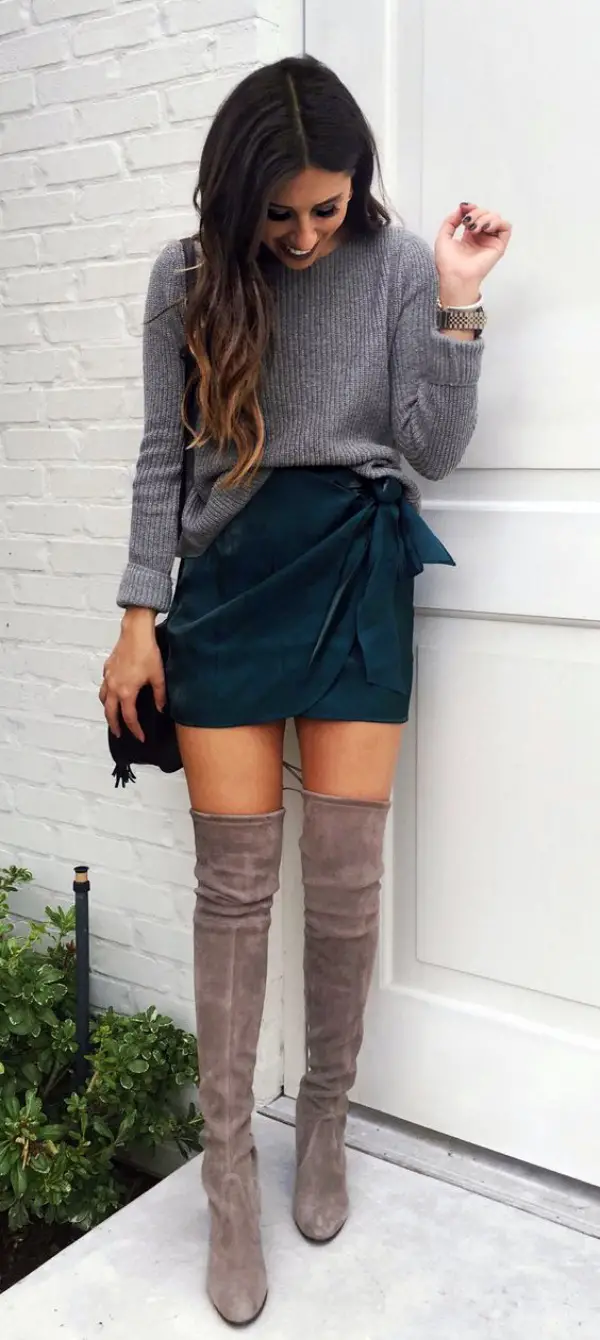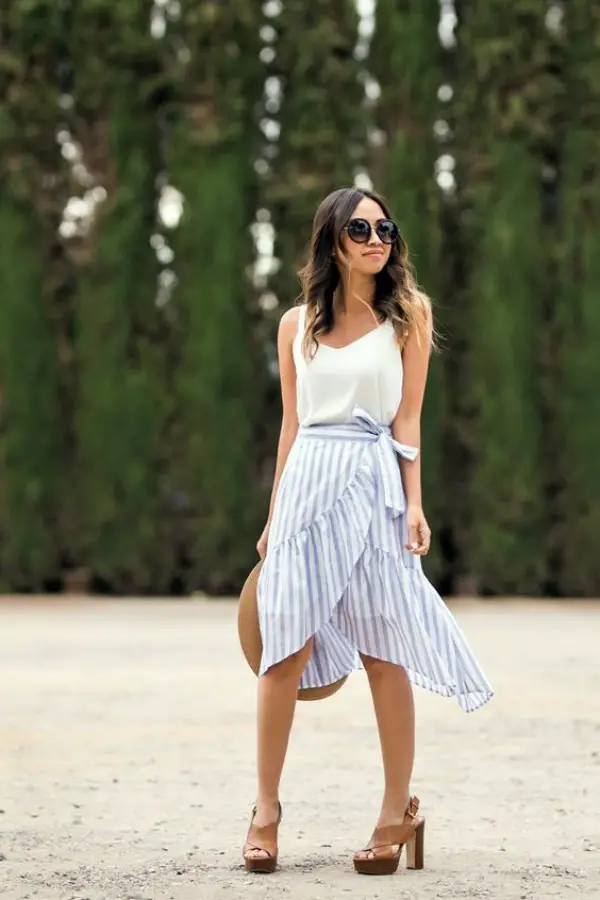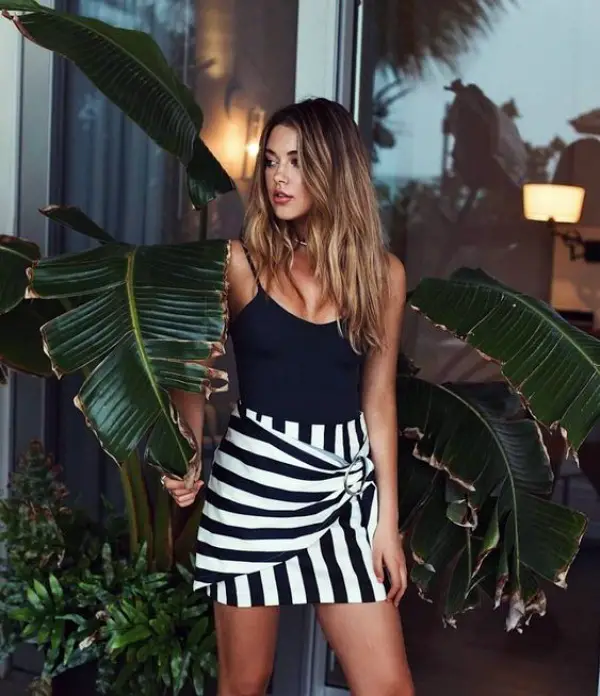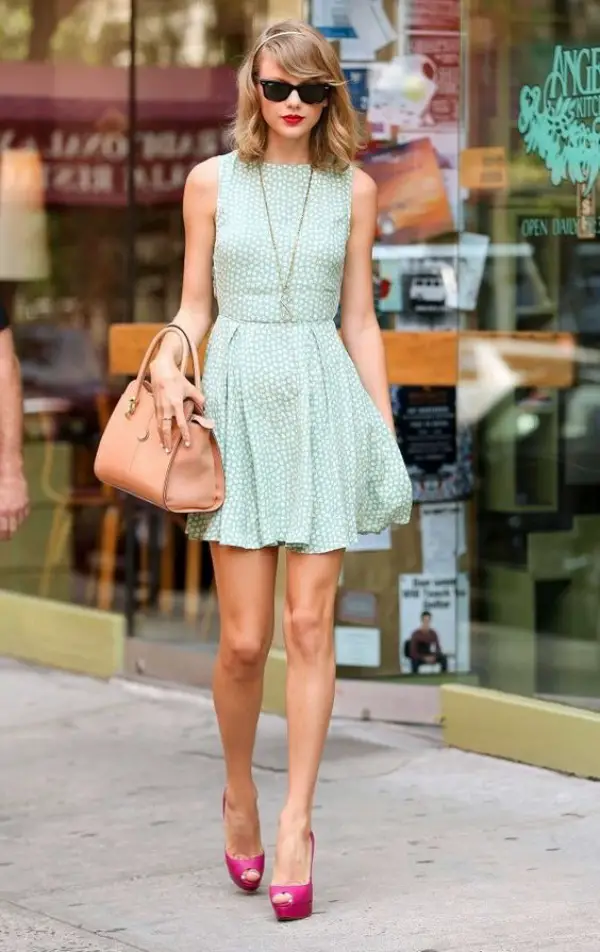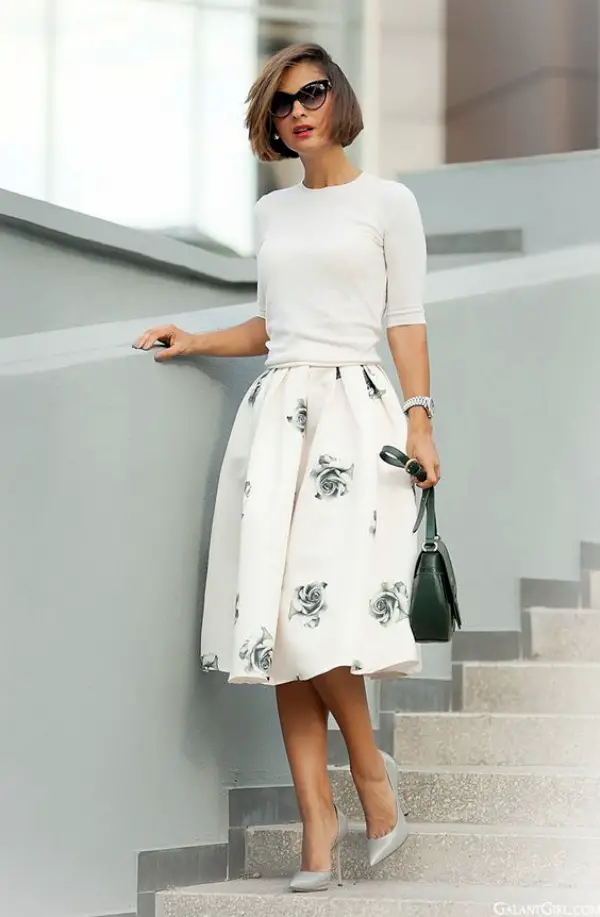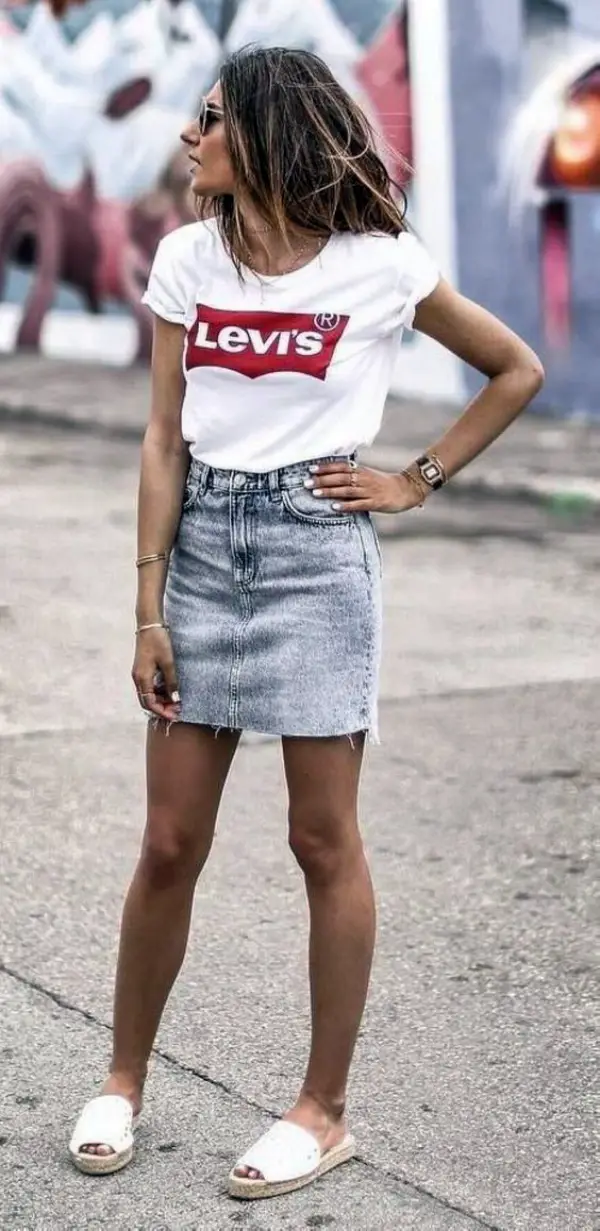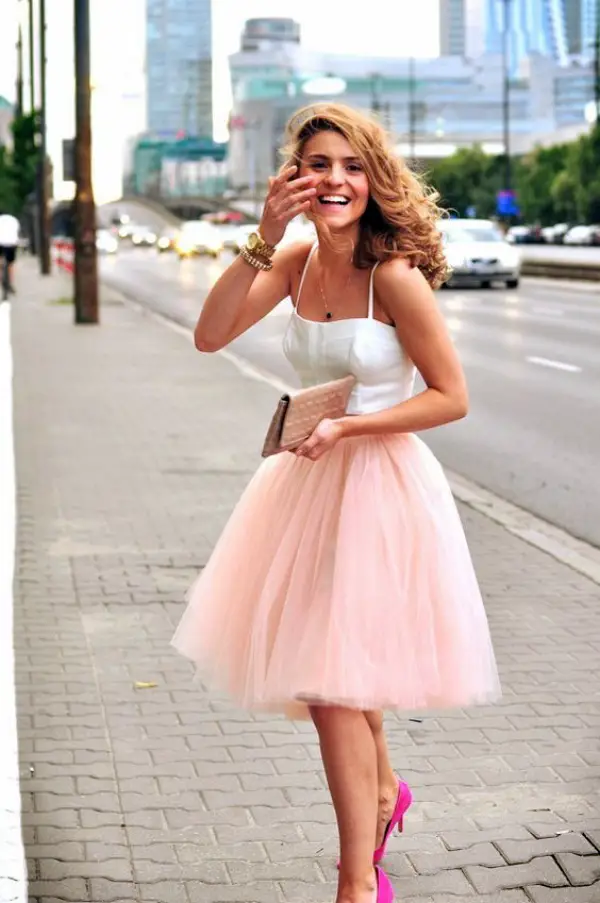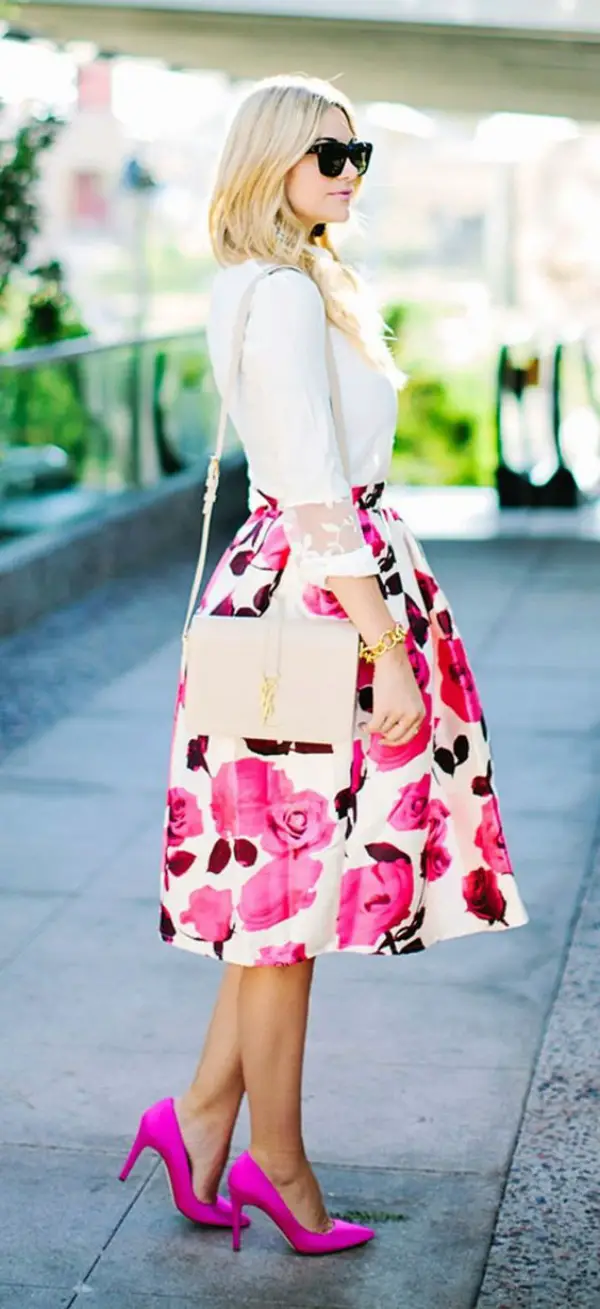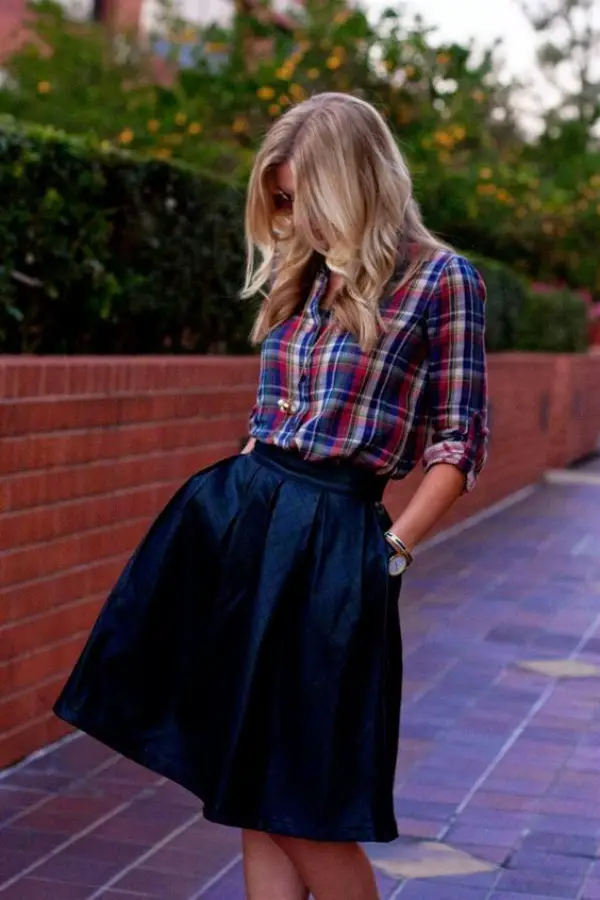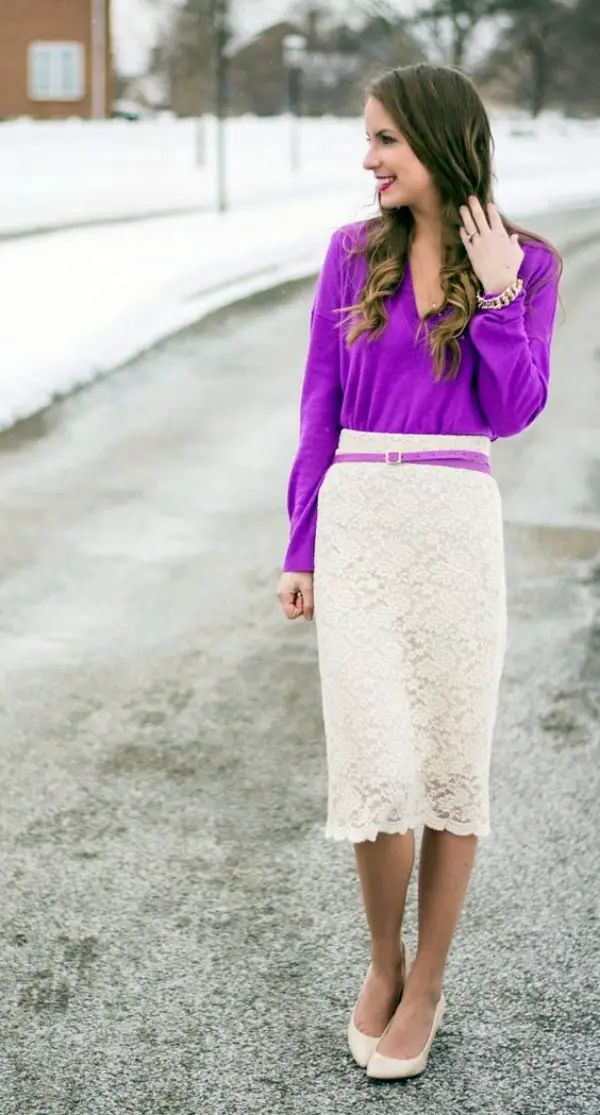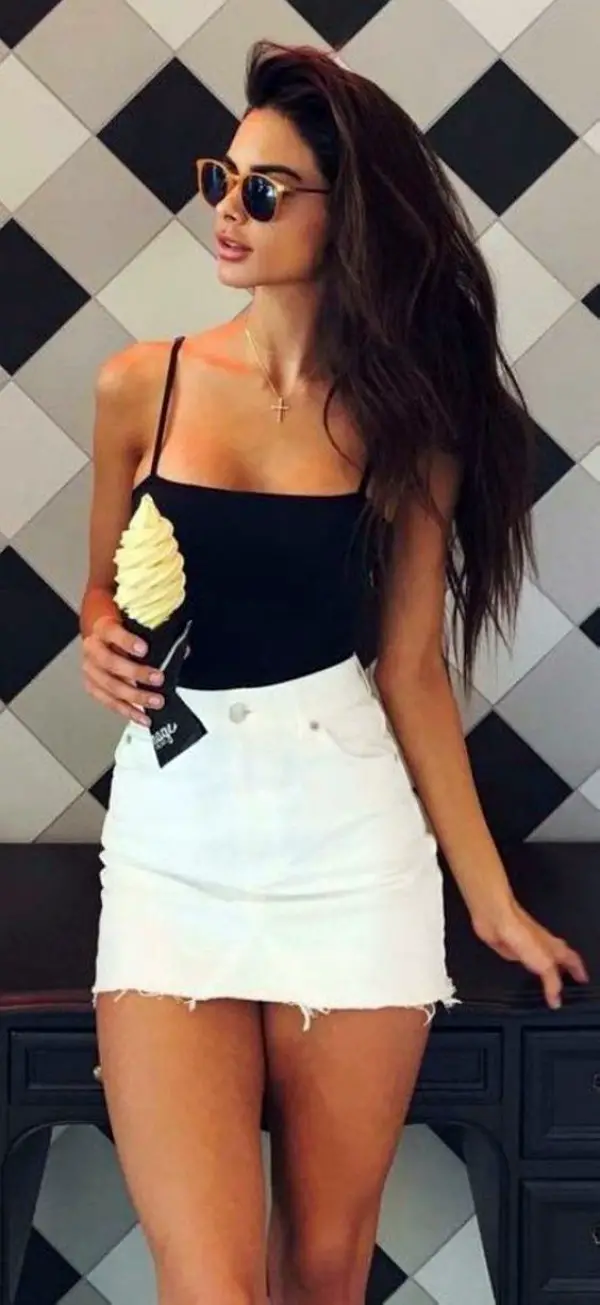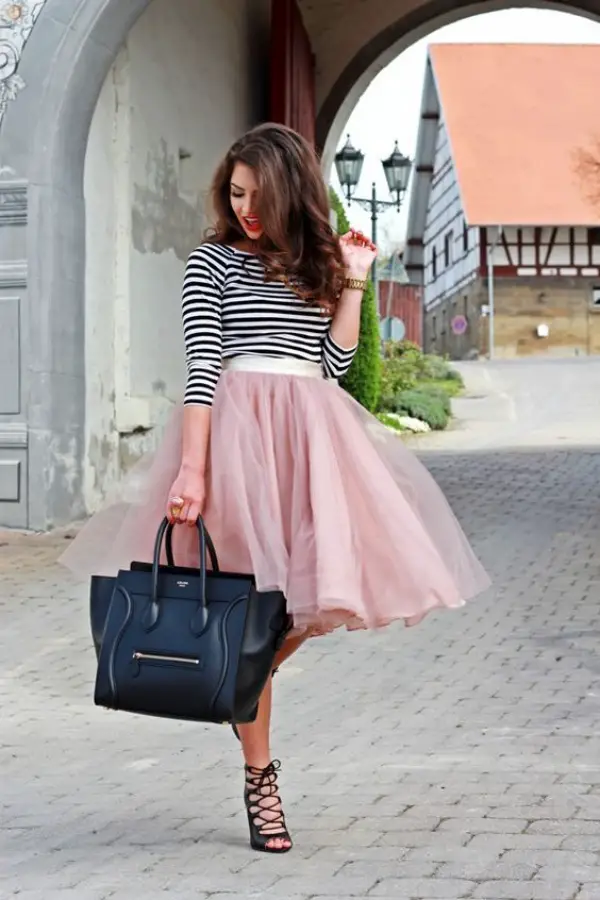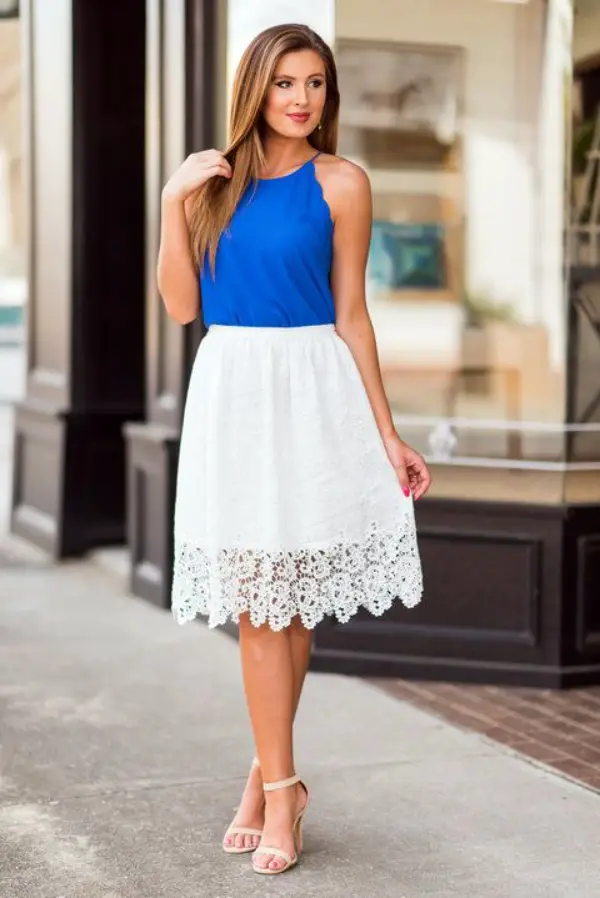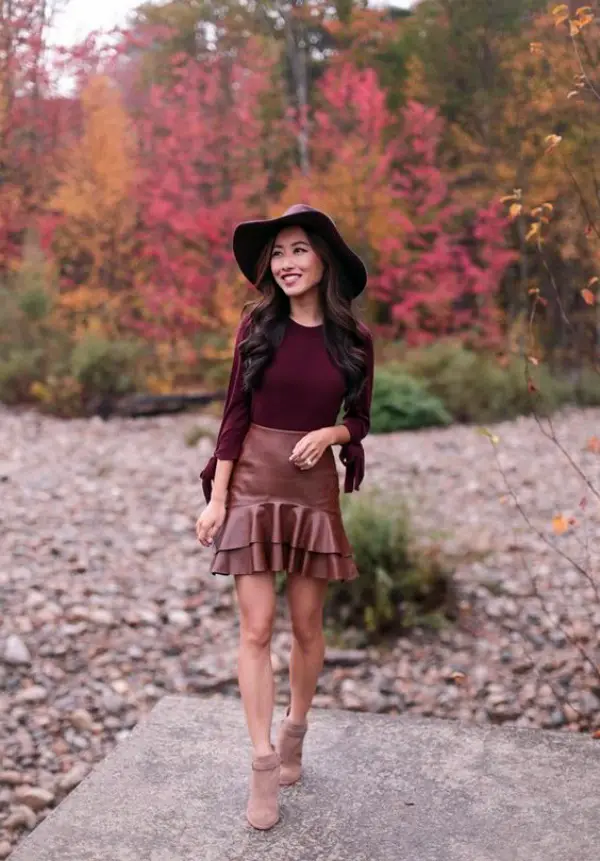 These Cute Skirt Outfits to Wear This Summer are handy and of course, workable. If you are sick and tired of your aging wardrobe, then revive it with these outfits. Well! To make your dressing impressive, we've rounded up some of the best plus-size dressing ideas for the modern girl. They will not just make you feel comfortable during the summer season but will also help you flaunt that diva look. So, don't wait more, try them out!