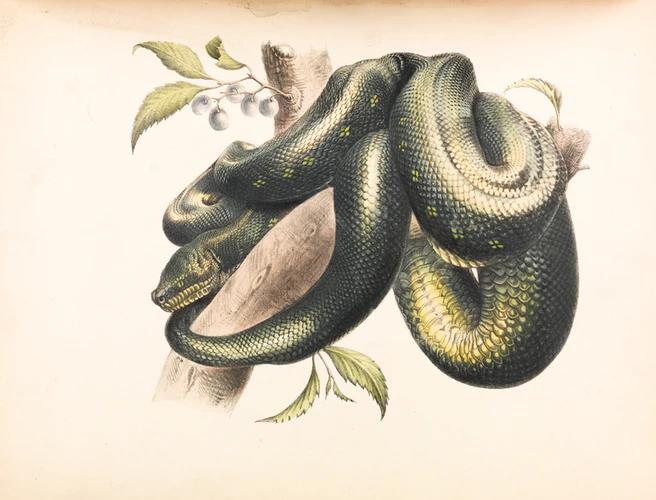 Whenever we think of snakes, a bubble of poisonous bites and fearful animals pops up right above our head. However, when it comes to snake tattoos, people find them fancy and intimate. Snake tattoos add an amazing meaning and bring a fresh look to the body if designed wonderfully.
People from all over the world love to get snake tattoos inked on their skin. But, do you even know what a snake tattoo represents? Well, do not worry! Here is all you need to know about a snake tattoo.
What does a snake tattoo represent?
A snake represents many things, including transformation, fertility, and healing. Here are some of the amazing meanings that are associated with snake tattoos:
Hell
Birth
Grace
Rebirth
Magic
Revenge
Defense
Divinity
Protection
Intelligence and power
If you are also interested in getting a snake tattoo and are looking for some inspiration, then this post is all you need to go through. Here, you will find some incredibly amazing tattoo ideas.
No matter what tattoo design you choose, it will throw off a classy look. So, if you are inspired by snake tattoos, here are some beautiful and wonderful tattoo ideas for you to choose from.
Rose and snake tattoo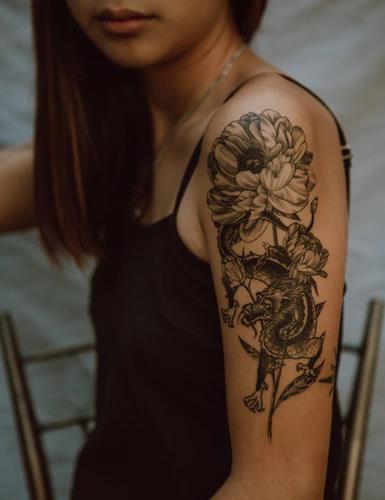 If you are into popular and fantastic tattoos, then a snake & rose tattoo is the one for you. It not only throws off a badass look but is also symbolic. Roses are a universally popular tattoo because of their association with the feeling of love. However, when roses and combined with snakes, the meaning changes to passion and temptation.
So, if you are a human full of love with an overwhelming passion and temptation, then you must get a rose and snake tattoo on your forearm.
Small snake tattoo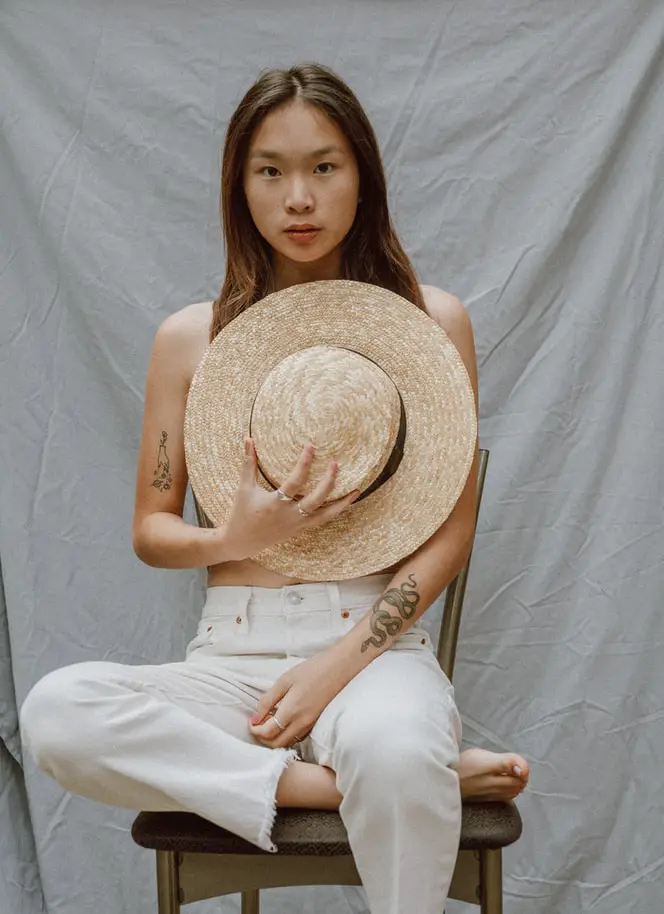 In case if you are a minimalist and looking for a discreet tattoo, then you must consider getting a small snake tattoo. The small size of this tattoo makes it ideal to be inked on your hand, finger, or behind the ear.
If you are considering getting this tattoo inked, then you must know the general rule- Go for black ink with a simple design to make the tattoo stand out. This tattoo won't look overdramatic and is the right choice for anyone looking for a unique tattoo.
In case if you wish to make it look more interesting, you may go for a colored tattoo. This would make your tattoo look both simple as well as appealing.
Wrapped around arm tattoo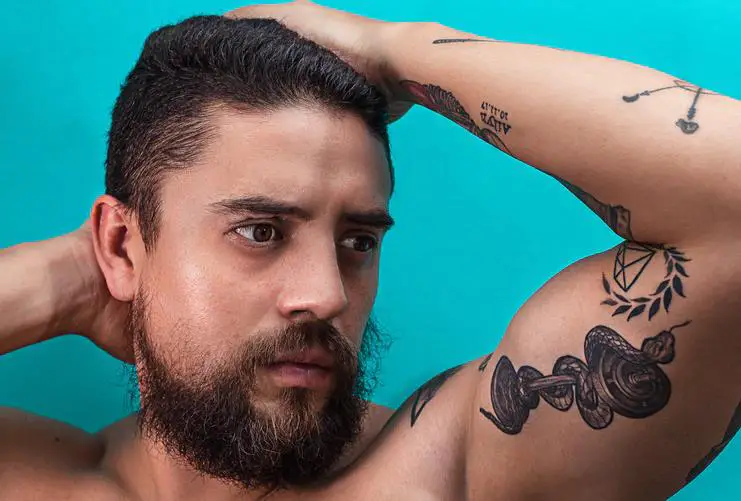 One of the most amazing snake tattoo designs to choose from is a snake wrapped around the arm. Although such tattoos are attention-seeking, the curved body of snakes makes them perfect to be inked on the muscular parts of the body.
Usually, a snake wrapped around the arm represents birth and you may add an oomph element to the look by combining it with flowers.
Japanese snake arm tattoo
The Japanese snake tattoo throws off a very realistic look. It signifies rebirth, fertility, and power. If you are looking forward to starting a new phase in your life, then this tattoo is perfect for you.
You must know that getting this tattoo inked on your arm is going to hurt a lot. So, make sure you are mentally prepared to get the same inked.
Traditional tribal snake tattoo
Tattoos are considered traditional in different cultures around the world. Some of the traditional cultures belong to the Polynesian and African tribes. The tattoo designs are usually inspired by the natural world, including animals and plants.
The designs of such tattoos usually include solid lines and black ink to create an intricate pattern. A snake is a striking option for the traditional tribal snake tattoo since the curvy and long body is easily recognizable.
You may also get a neo-traditional snake tattoo that translates it to modern times while respecting the earliest renderings of the snake.
Snake tattoo with a sword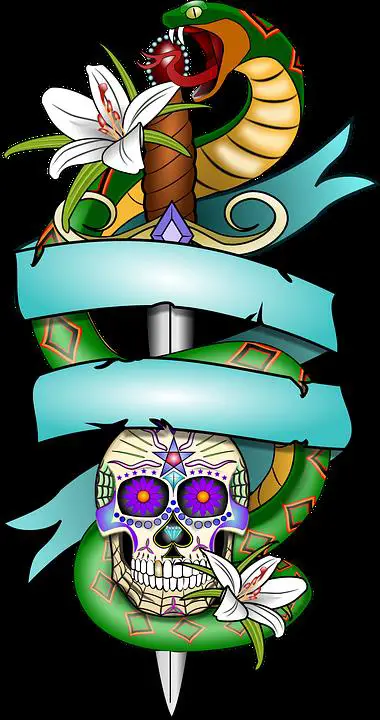 If you wish to get an overly dramatic and manly tattoo inked on your arm, then a large snake tattoo with a sword will look great. Besides getting this tattoo inked on your forearm, you may also get this on your back or on the neck.
Snake tattoos are usually pretty much straightforward. So, make sure you get a noticeable and amazing tattoo design on your body. Also, these tattoos not only signify good vs. evil but a balance one must always maintain between the two.
The snake here represents masculinity, the sword shows the possibility of dangers that one may face ahead in the journey, and the courage one needs to overcome the challenges.
Snake and skull design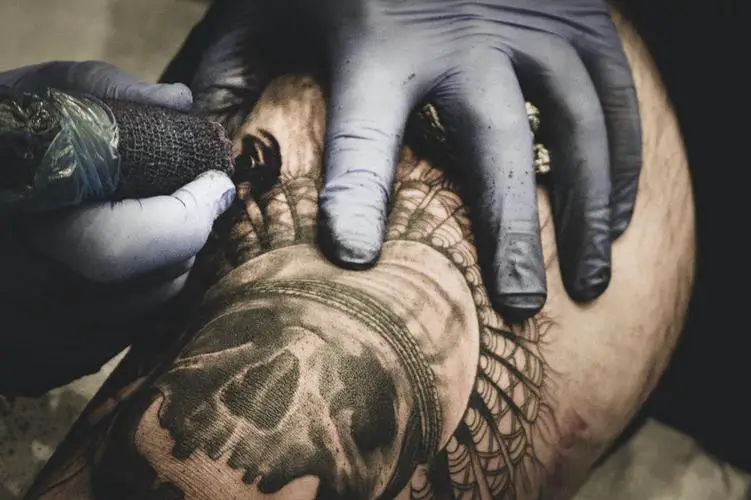 If you wish to get a tattoo that stands out with a Gothic appeal, then you must go for a snake and skull design. Most people mistake snake and skull tattoos for throwing off poisonous or death appeal, but these actually represent the endless cycle of death, life, and rebirth.
Also, you must know that getting a snake inked in the eyes of the skull represents knowledge. So, get an appealing snake and skull design inked on your body, and speak knowledge with a never-ending cycle of life, death, and rebirth to the world.
Gucci snake design tattoo
Out of many animal logos used by the Italian fashion house- Gucci, the scarlet king snake is one. The iconic black, white, and red snake not only throws off a cool look, but also, the vibrant colors and semi-coiled pose gives an interesting meaning.
The scarlet king snake prefers to be left alone and is non-venomous. So, you may go for getting the same inked if you are an introvert and prefer peace. If you have a dominant personality, then this tattoo design is not the right fit for you.
Black mamba snake tattoo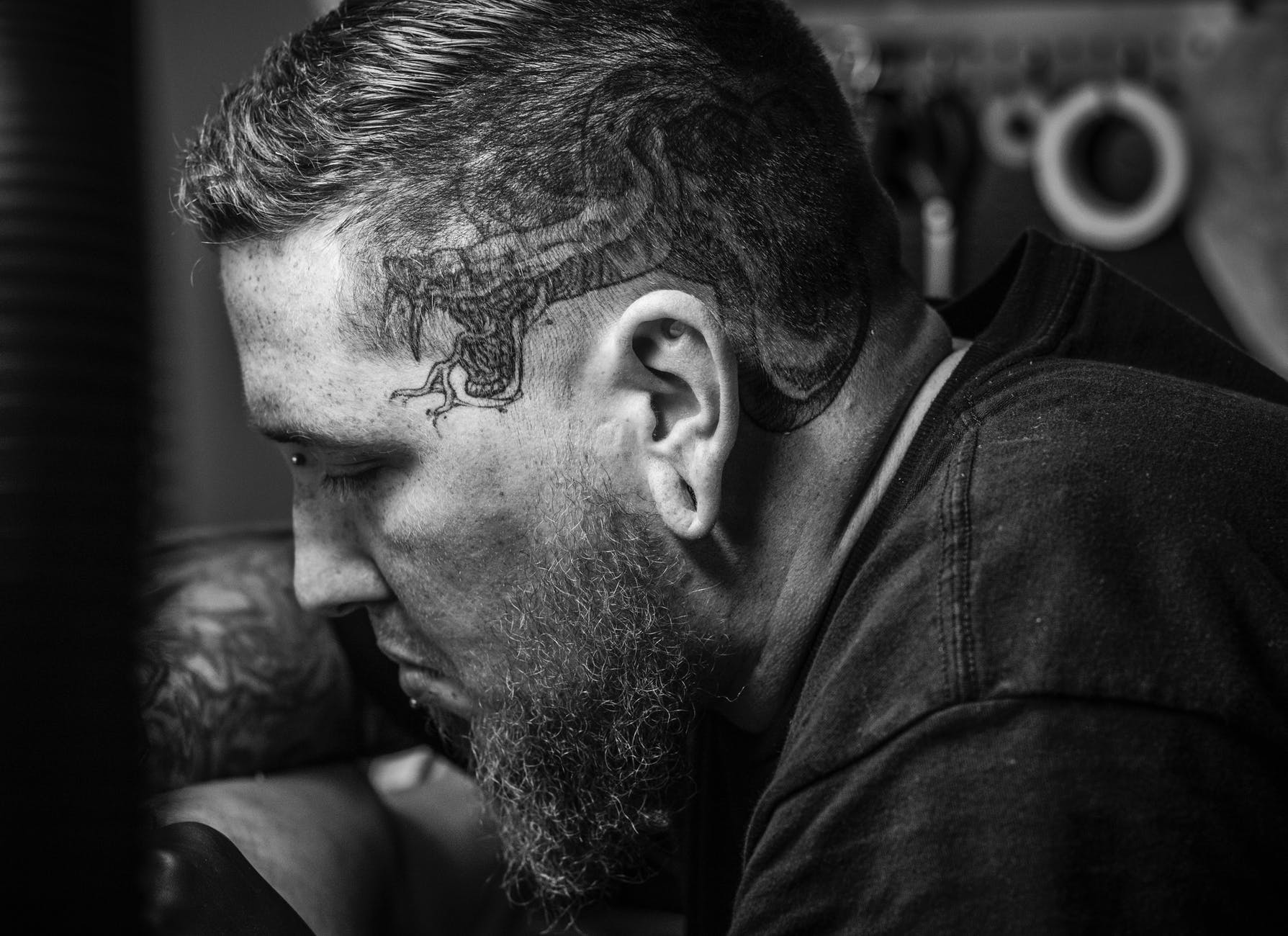 The black mamba is one of the most venomous and dangerous snakes on earth. It is native to Africa and is known for its incredible agility and speed. The snake is known to get very aggressive when threatened, besides having a harmless appearance.
If you feel that you have got the same qualities as that of a black mamba snake, you may get the same tattoo inked on your body. Also, this tattoo is a great choice for people who love basketball. The reason behind basketball fans to go for this tattoo is that famous basketball player Kobe Bryant was called black mamba.
So, all the basketball fans can get this tattoo inked and pay tribute to the basketball legend- Kobe Bryant.
Rattlesnake tattoo design
If we talk of a cutting-edge tattoo design, then rattlesnake tattoos top the list. These include a fusion of a tattoo flash and a custom snake design. The tattoo signifies transformation and rebirth. Since snakes have an instinct of shedding their skin off, they are seen as a symbol of rebirth and immortality.
These are usually designed in the form of a coiled snake but a tattoo artist can elongate them in any direction to cover different parts of the body. The rattling design allows the artist to use their imagination creatively while working on the tattoo idea.
Now that you know the meaning of a snake tattoo, the meanings associated with the same, and 10 amazing snake tattoo ideas, which one are you more likely to get? A Japanese snake tattoo is one of the best choices you can make, but so is a snake tattoo with a sword.
Well, all the 10 designs are best in their own ways. The best way to pick the right snake tattoo design for yourself is by going for the one that speaks your personality and traits out loud.
We have heard many people asking about the significance of a Japanese snake tattoo and its meaning. If you also wonder about the same, here is your answer.
The Japanese snake tattoo is often considered to be a sexual symbol and it is also connected with the element of protection and water. It does not relate to the traits of temptation and evil. This tattoo is often paired with a flower, which signifies the movement cycle of snakes in the spring.
Wrapping it up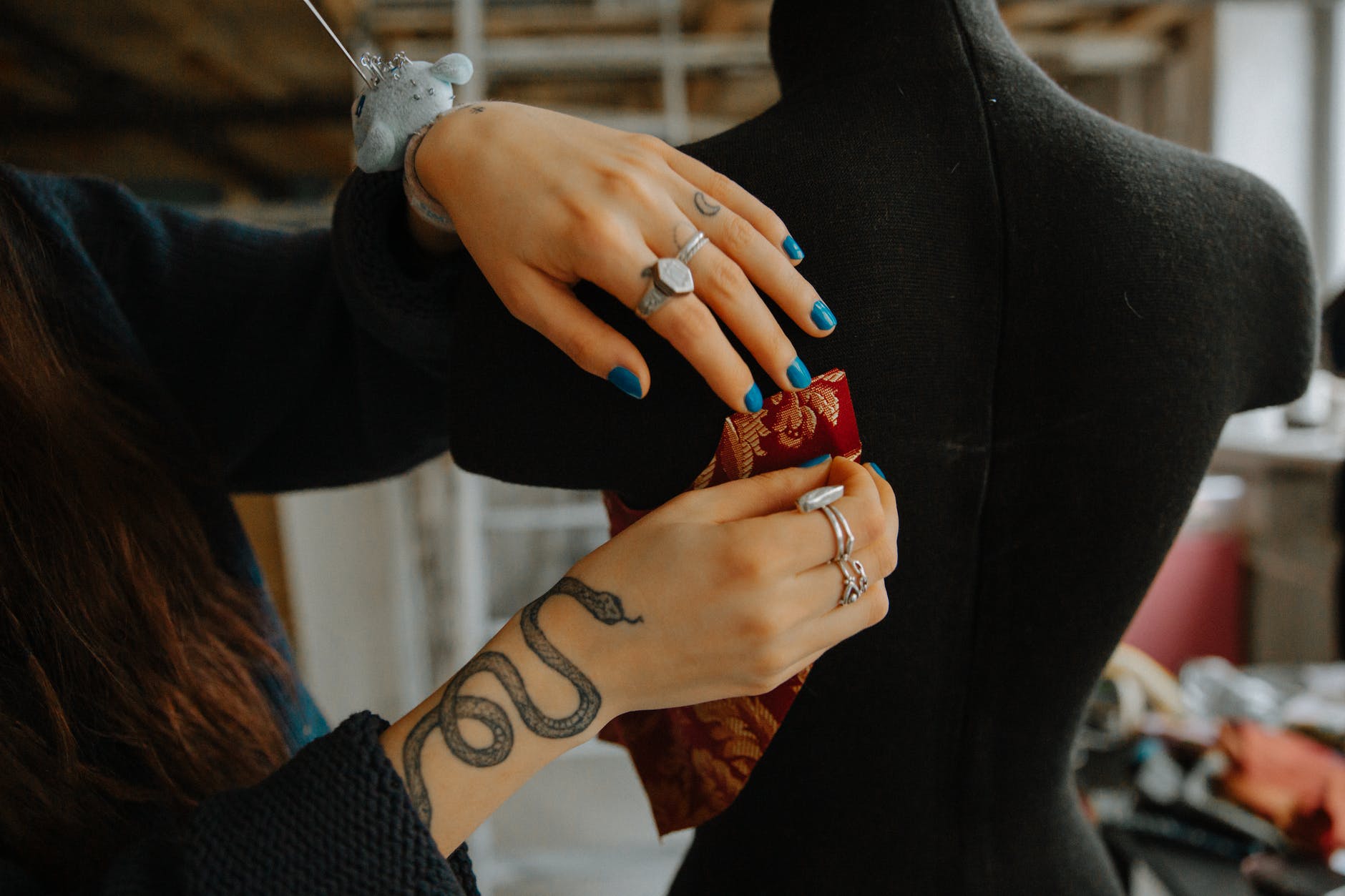 Snake tattoos are amazing and eye-catching. You may get any tattoo inked on your body and let it speak for you to the world. It does not matter which snake tattoo design you choose, we would only suggest you to not rush into the decision. We are asking you to not rush into the decision of going for any tattoo design since these are going to be a reflection of who you are.
So, take your time, give it a thought and then make the final decision.
Also, once you get a snake tattoo inked on your skin, do not forget to share the picture with us.