Quirky fashion always remains the talk of the town, more often than not for the quirky mixing and matching of outfits and accessories that is involved. If you are a huge fan of such unique yet attractive styling, then you sure are a fan of wearing sneakers with your work outfits. Maybe you don't know but when you head out in that relaxed blue suit paired with those white sneakers you steal quite a lot of jealous glances. Yes, sneakers don't just help you dress down but also dress up when you need to. A lot of women today fondly slip into their kicks for office.

And no, they don't go all casual, the clothes they wear are indeed conventionally office-type. Now, you too can flaunt some crazy workplace fashion by wearing sneakers with office wear. The key here is to mix and match things the right way. Looking for inspiration for some new high-class work outfit ideas for this spring? Then check out this collection! If you don't have this skill, don't worry! Get here some of the coolest Ways to Wear Sneakers with Work Outfits.
Ways to Wear Sneakers with Work Outfits
With a pair of denims and a blazer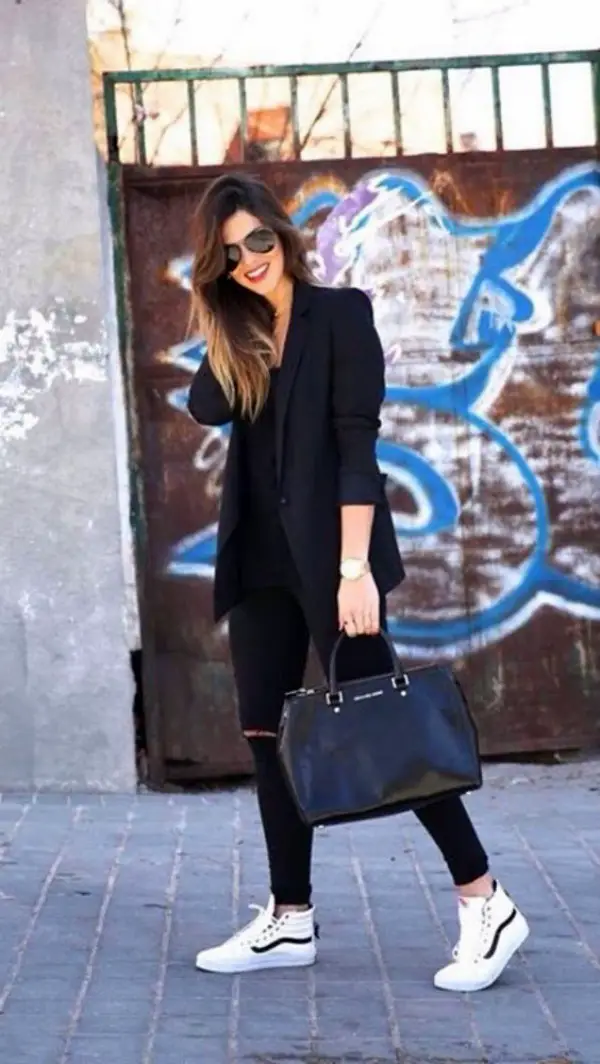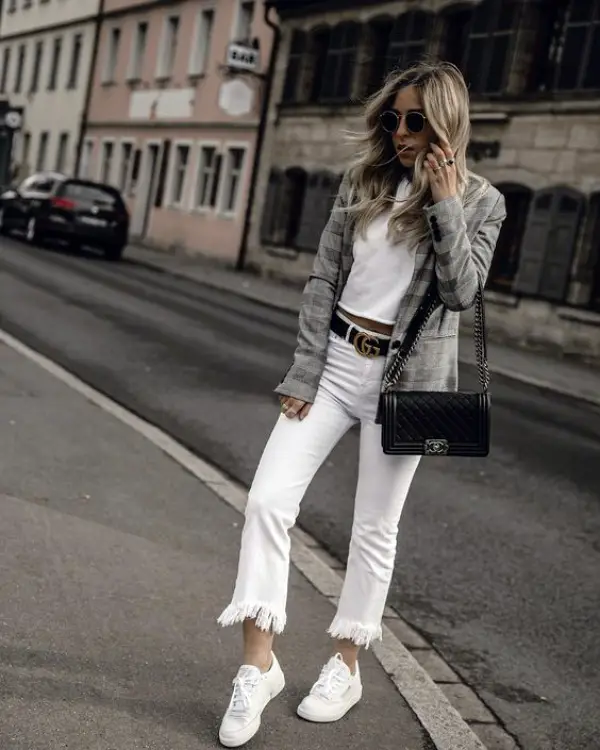 Not all Ways to Wear Sneakers with Work Outfits are as cool as this one. A pair of denims, a blazer and your sneakers- what else you need to rock the workplace look? Here are some serious inspiration for Cute Skirt Outfits to Wear This Summer
A long pencil skirt and sneakers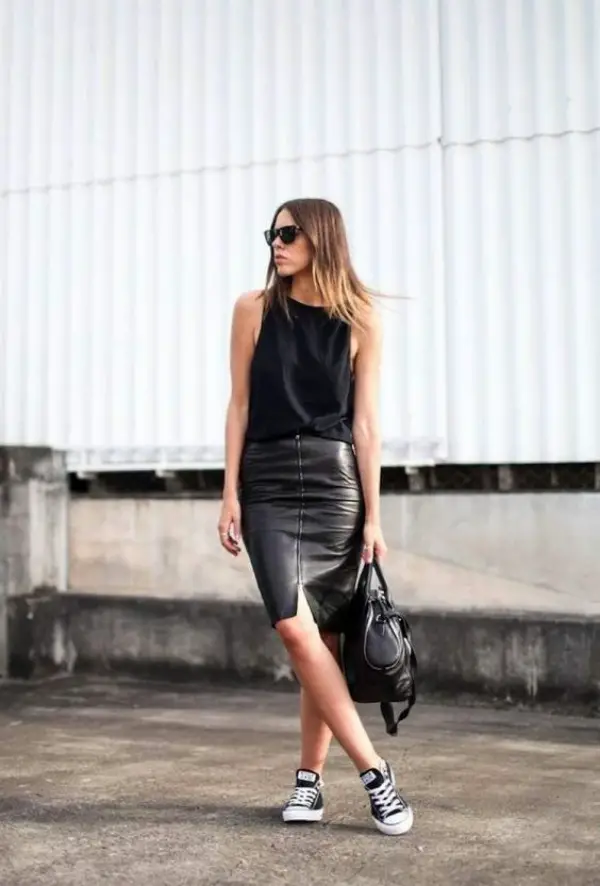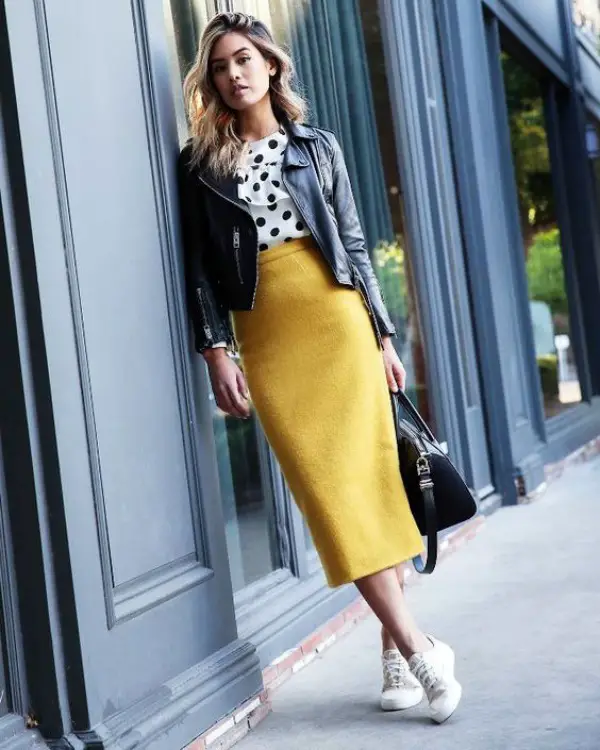 When you are in a nice long pencil skirt and sneakers, you can make the look grow hundredfold more interesting with a pair of nice sneakers. Make sure they are not too gaudy!
Pair your sneakers with a dress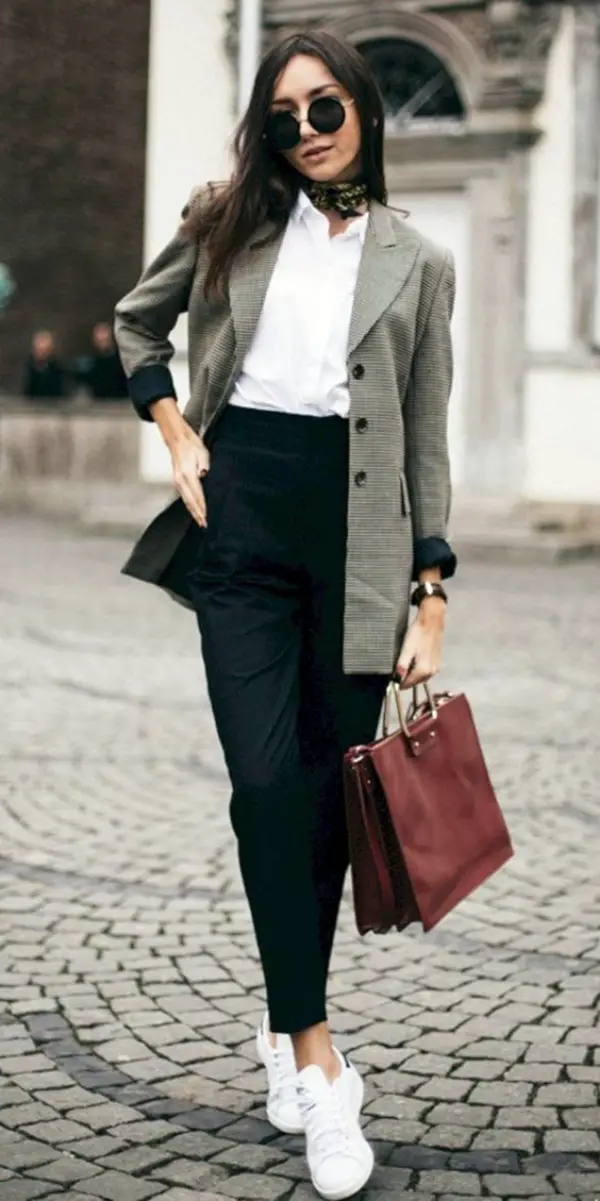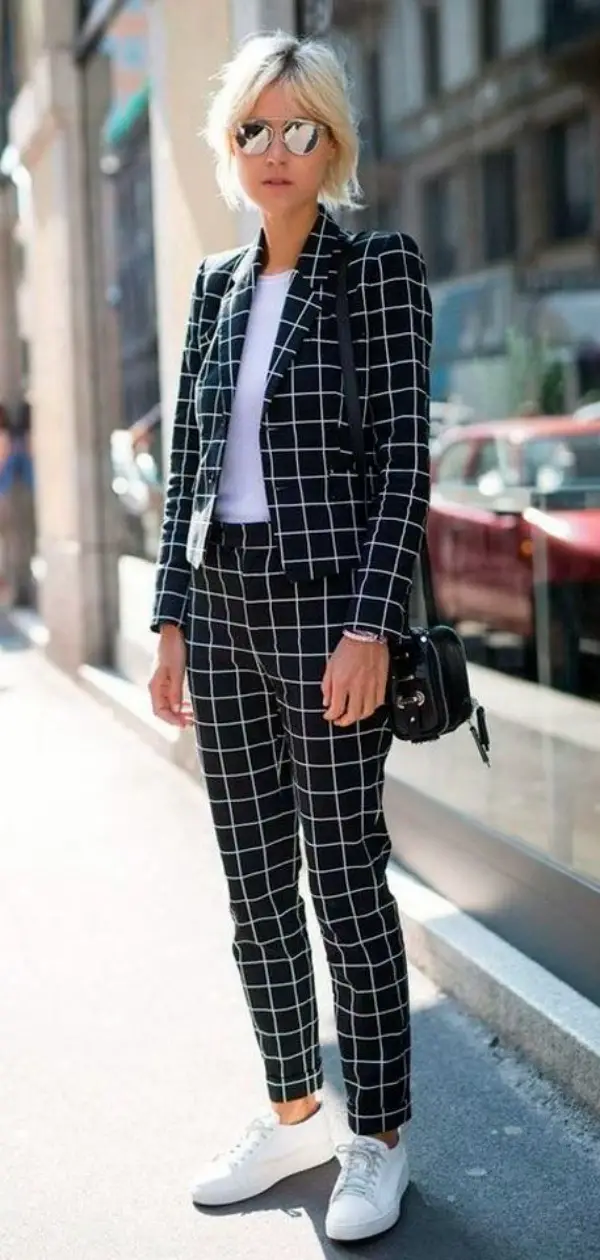 Dresses are rendered appropriate for office. Are sneakers teamed with them appropriate too? Well, absolutely!
A shirt and a pair of chinos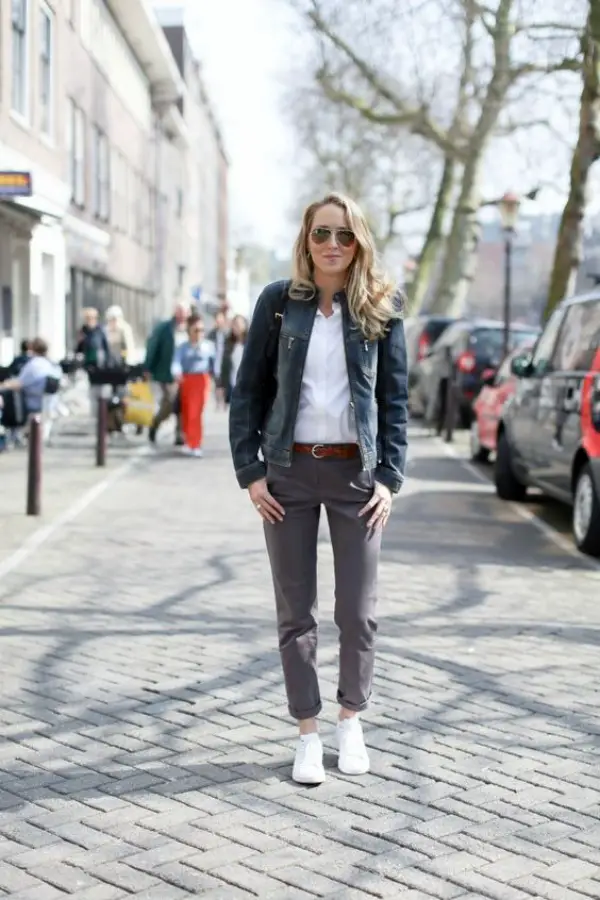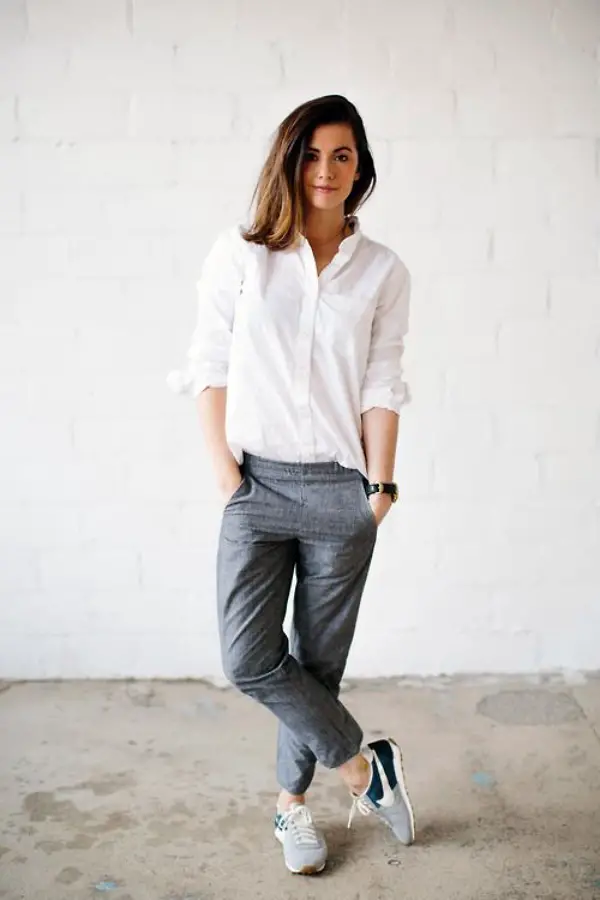 We love it when women feign manhood. A woman ready for work in a pair of nice chinos, a shirt and a pair of shades does look as cute as hell. But the right pair of sneakers takes her cuteness to another level. We have collected some of the best Elegant Winter Work Outfit Ideas and Acrylic nail art designs that can help you to dazzle at the work.
A pair of slim fitted trousers and a checkered shirt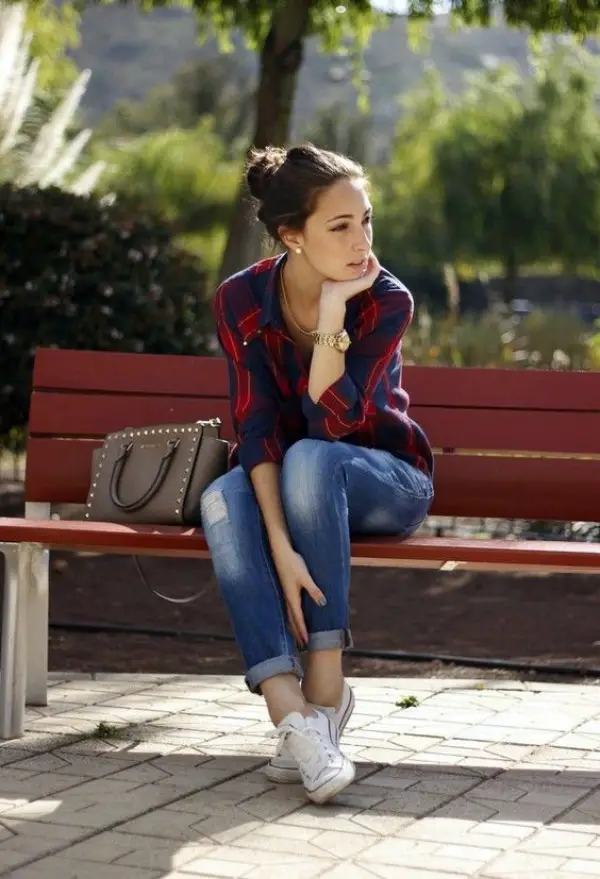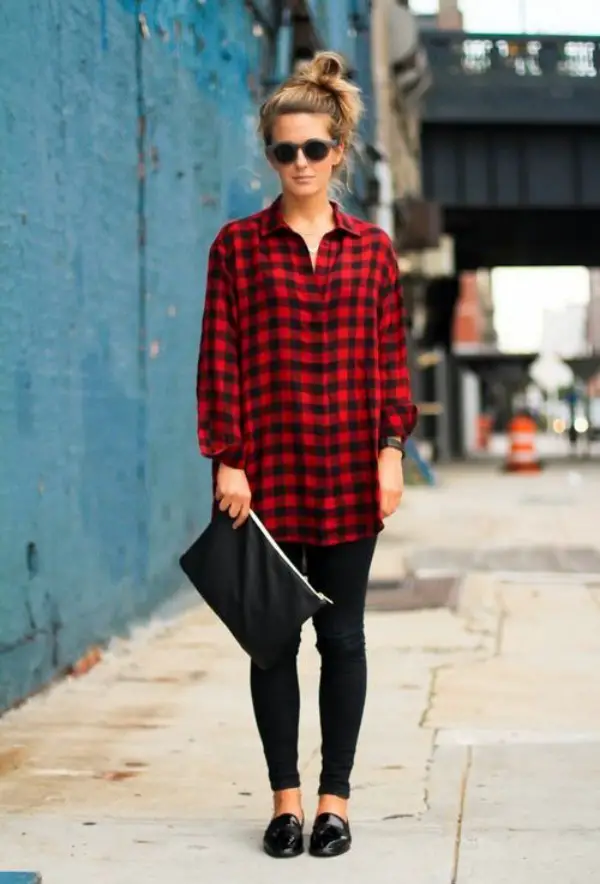 This is one of those Ways to Wear Sneakers with Work Outfits that many of you must have already tried. But most of you have probably kept the footwear formal. But trust us- sneakers and not formal shoes are what you need to look more office- ready in this getup.
Try them with a maxi dress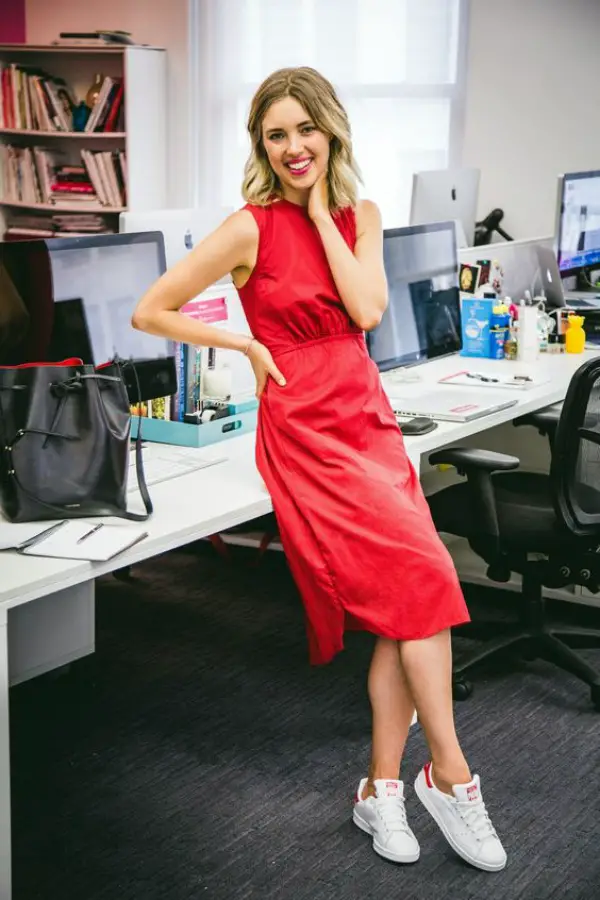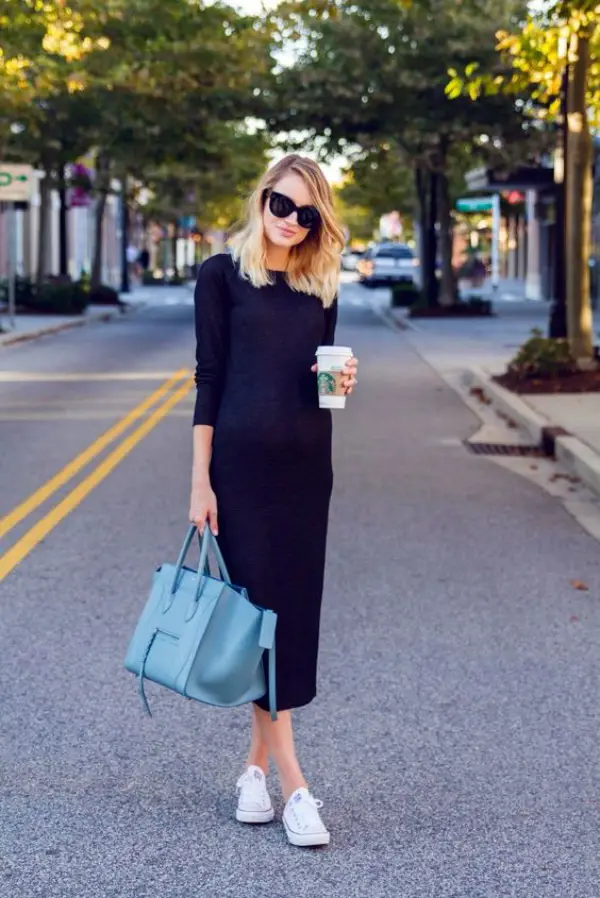 You can't imagine how cool and professional sneakers look with a maxi dress. All you need to complete the look is a nice blazer or a jacket. Also here are some awesome classy work outfits ideas for this summer.
With suits for a relaxed feel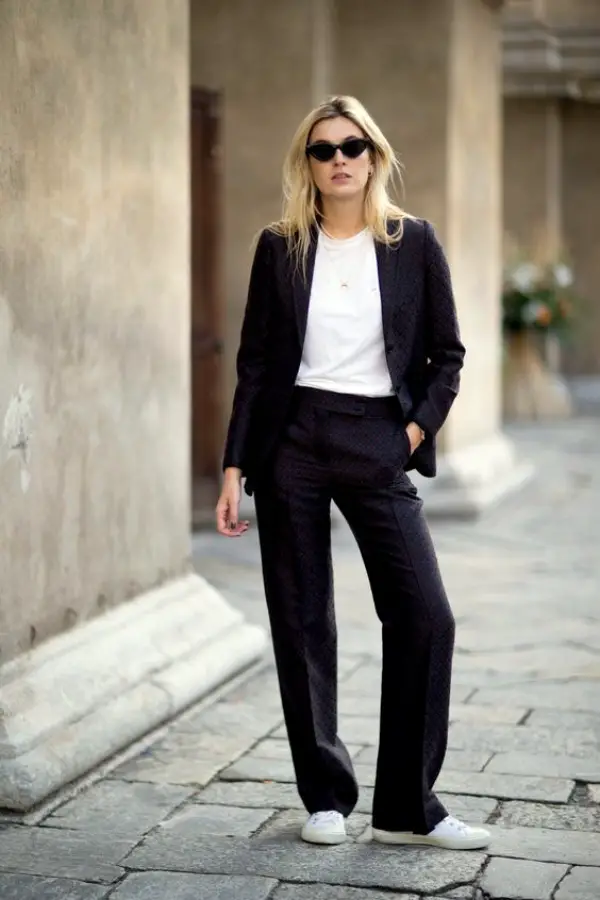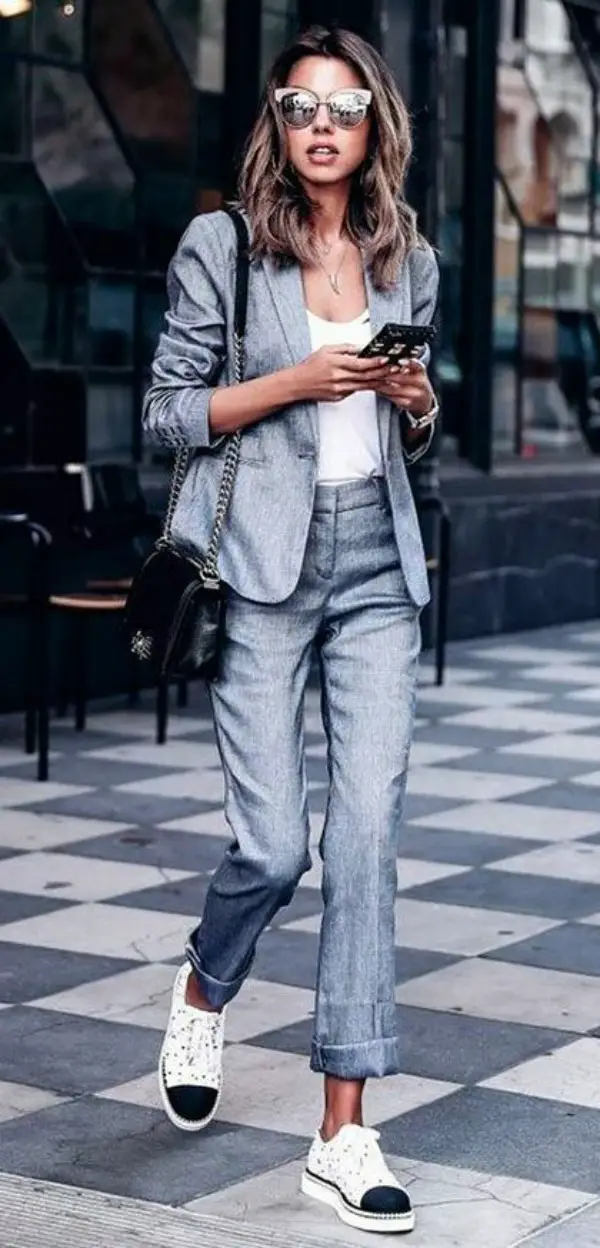 Yes, you read it right! Sneakers can be paired with suits and you can very well don this combo for the office. And no, you are not going to look a bit out of place.
With a midi skirt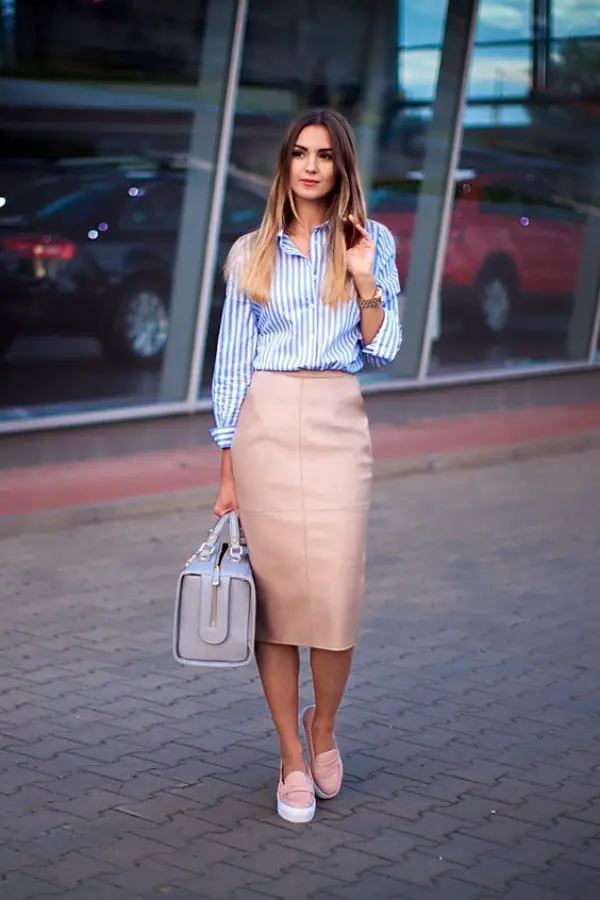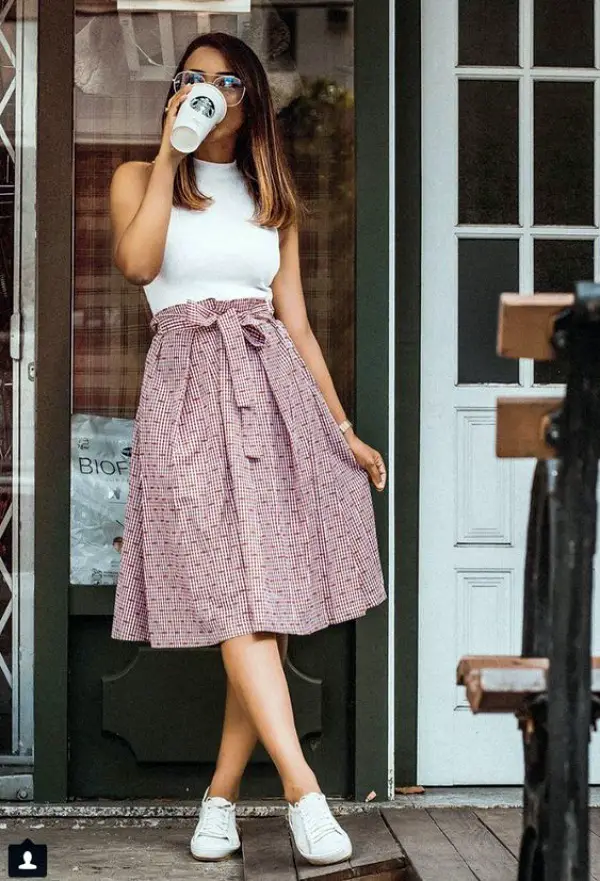 Midi skirts are cool because you can wear them to almost every occasion, even to work. And for a brighter look, you can wear your midi skirt with a pair of nice sneakers.
Team your sneakers with wide-legged pants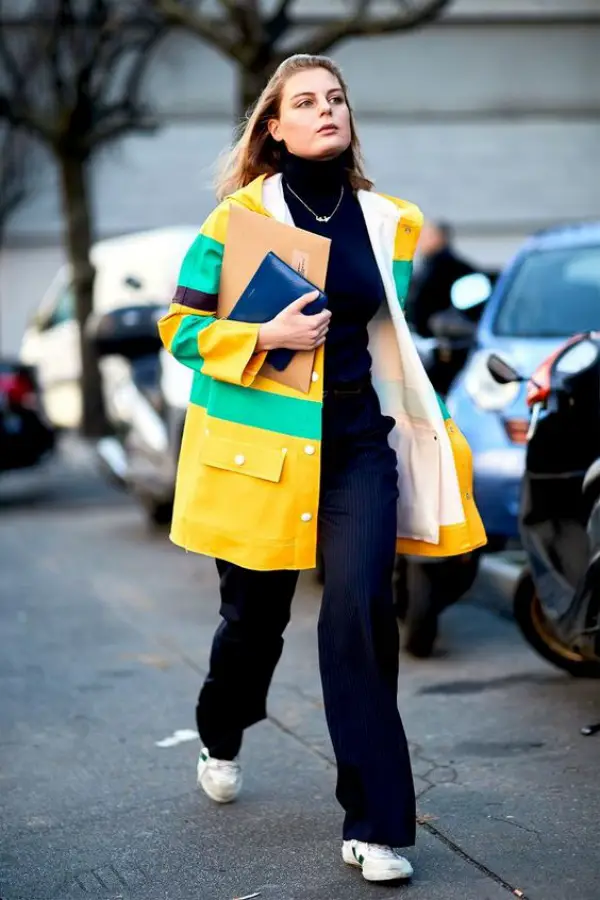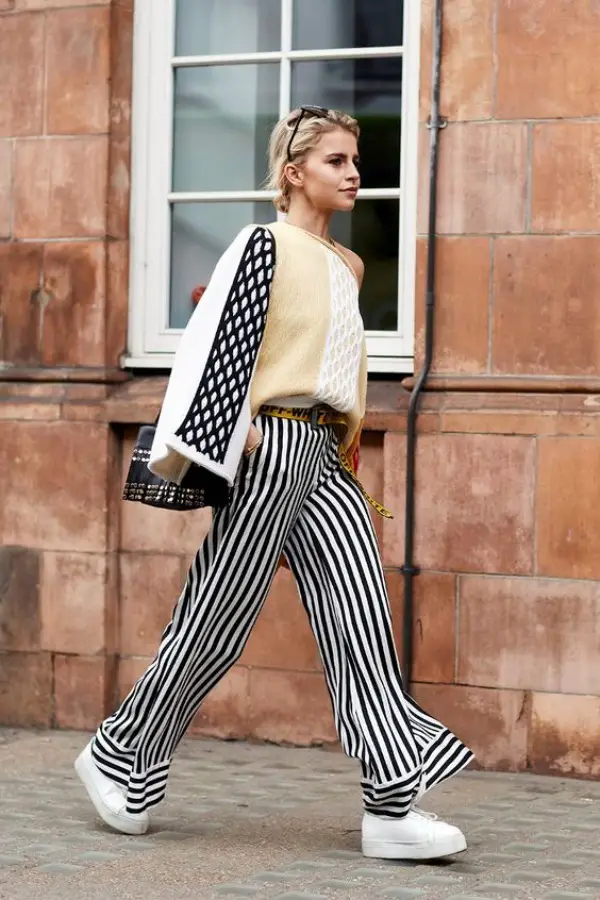 Wide-legged pants are quite a rage these days, and women are falling over themselves in the market to get the best pair. If you have a great pair of wide-legged pants with you then why not team it up with a pair of cute sneakers for an overall 'fun at work' look?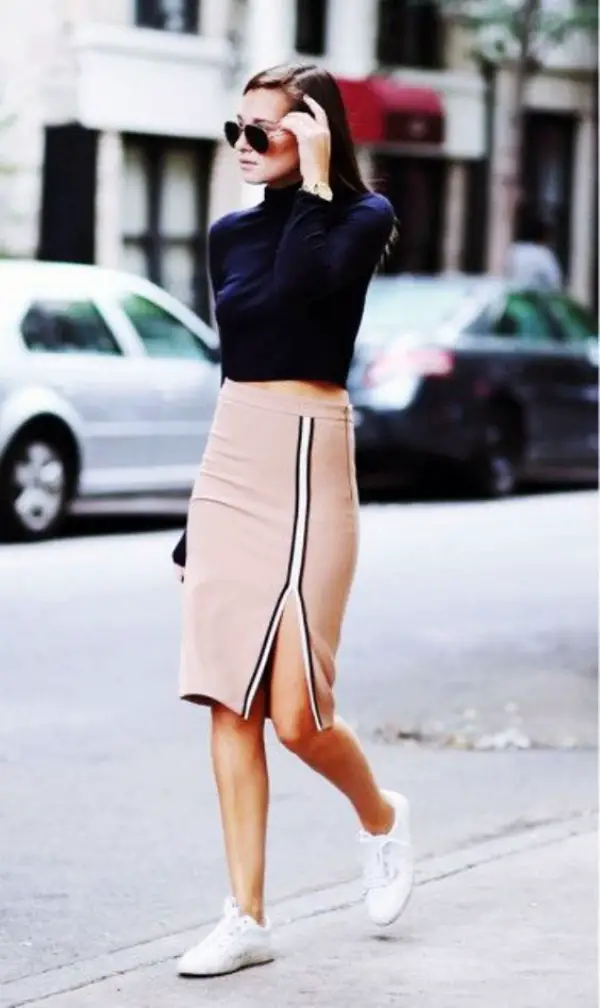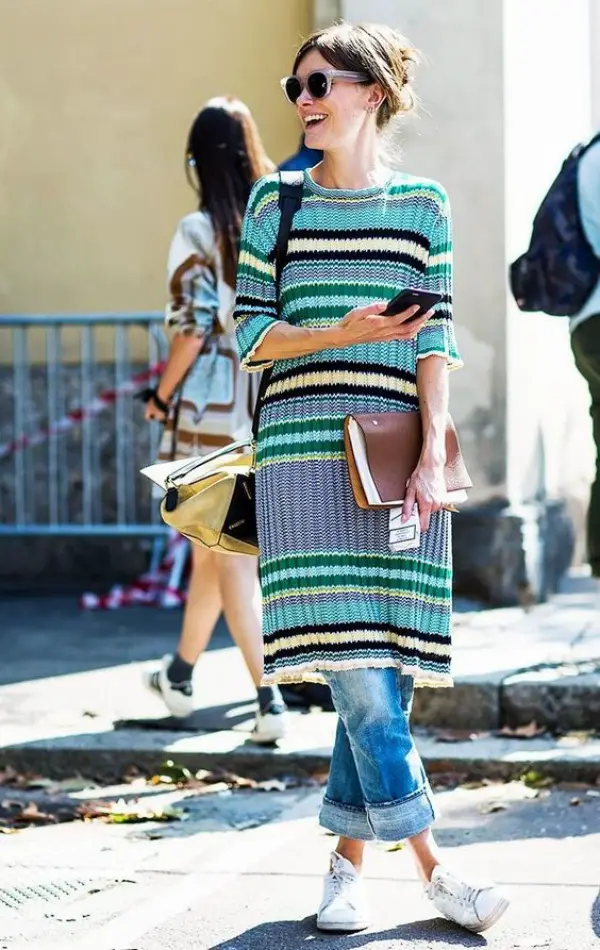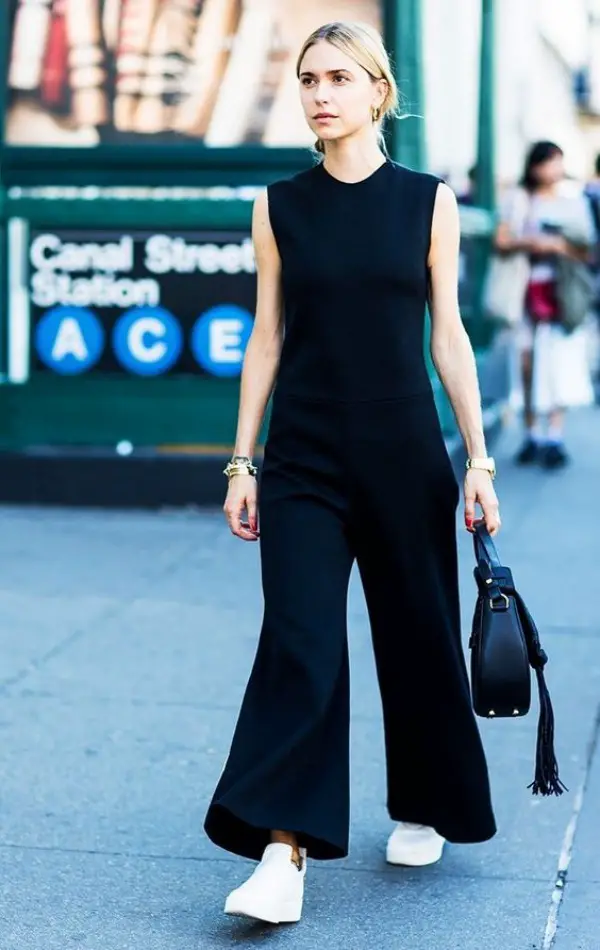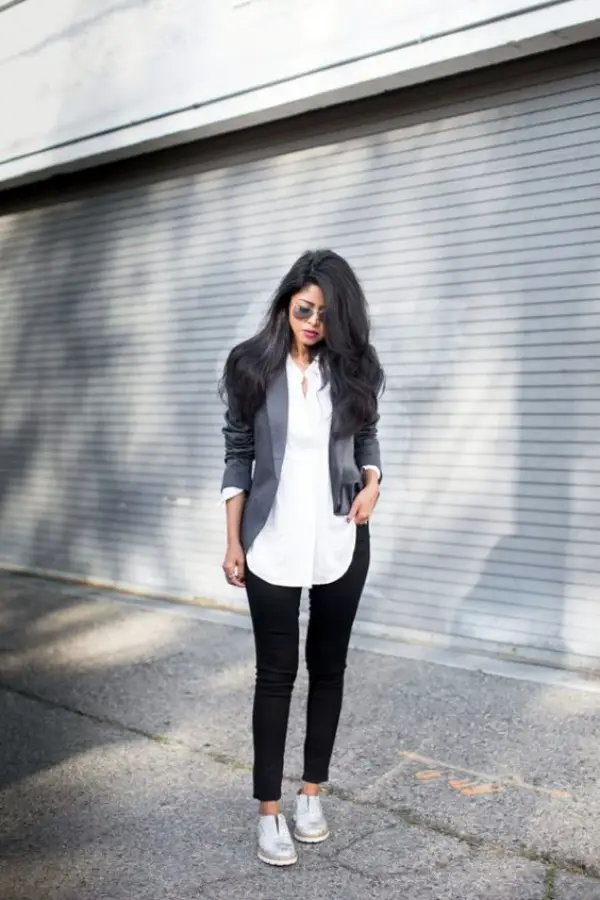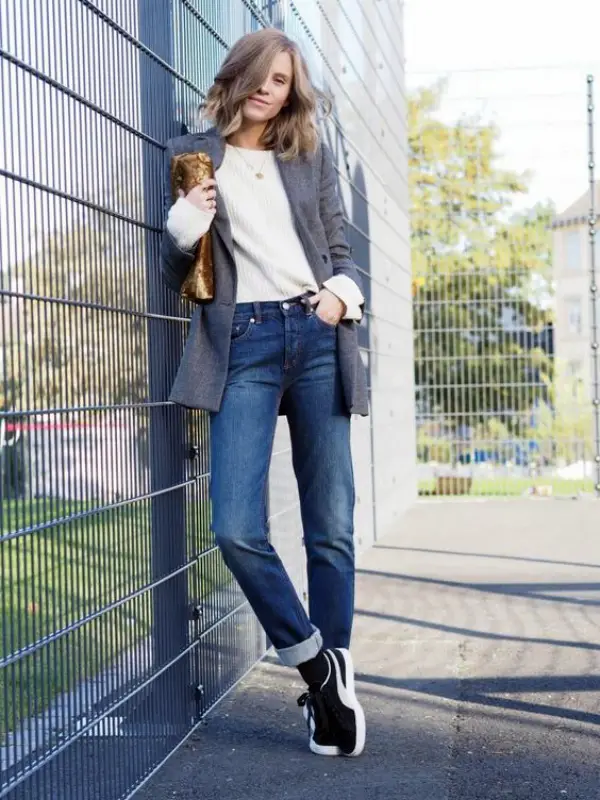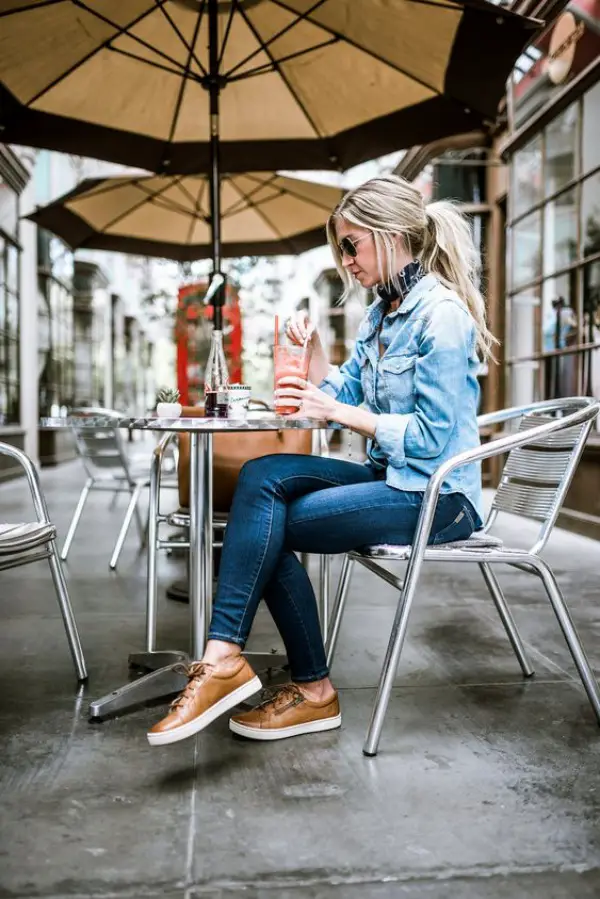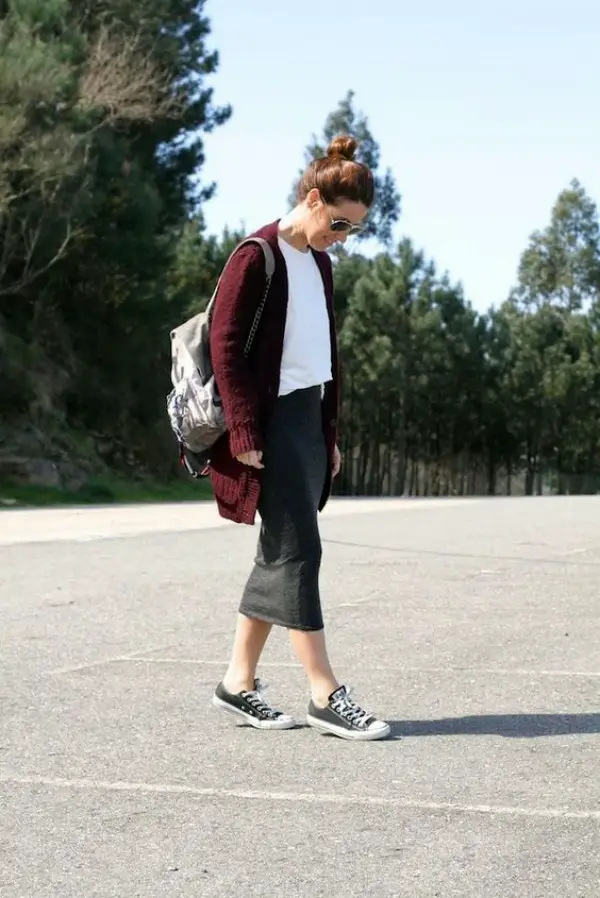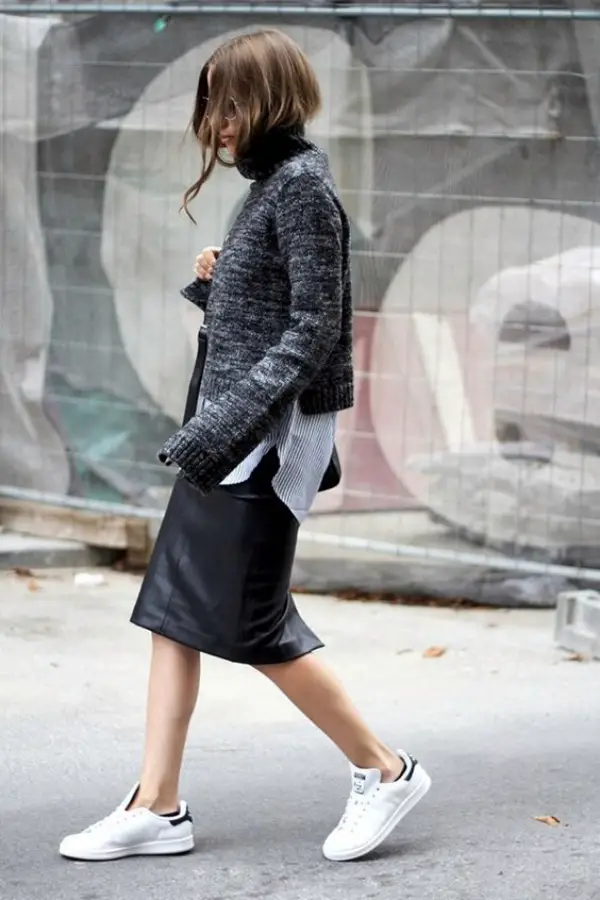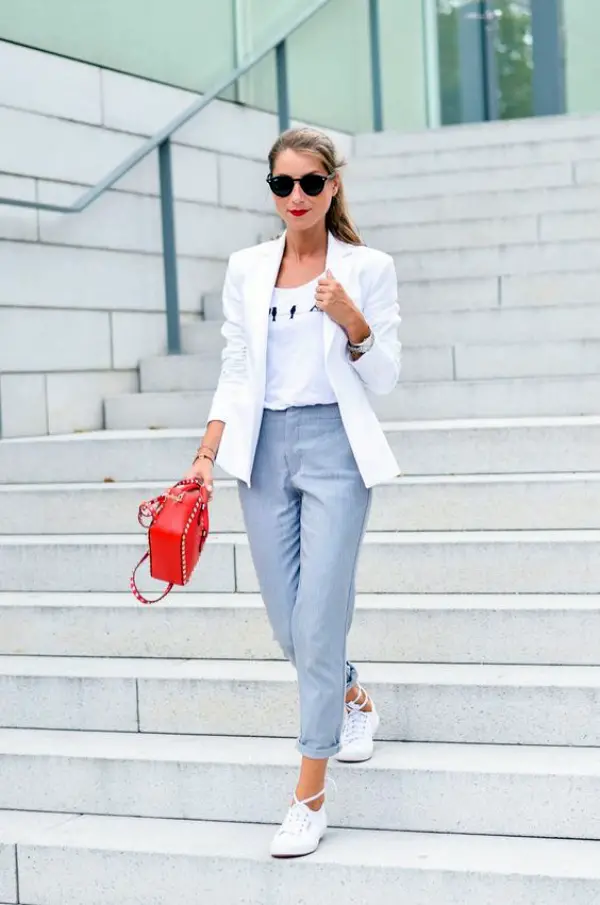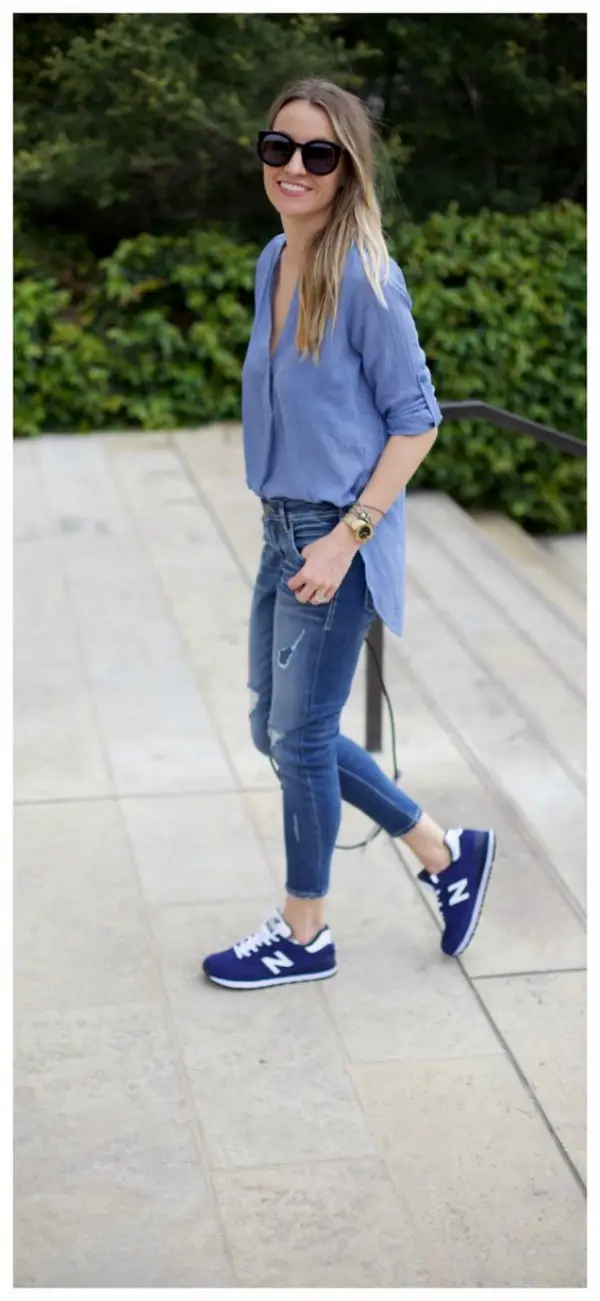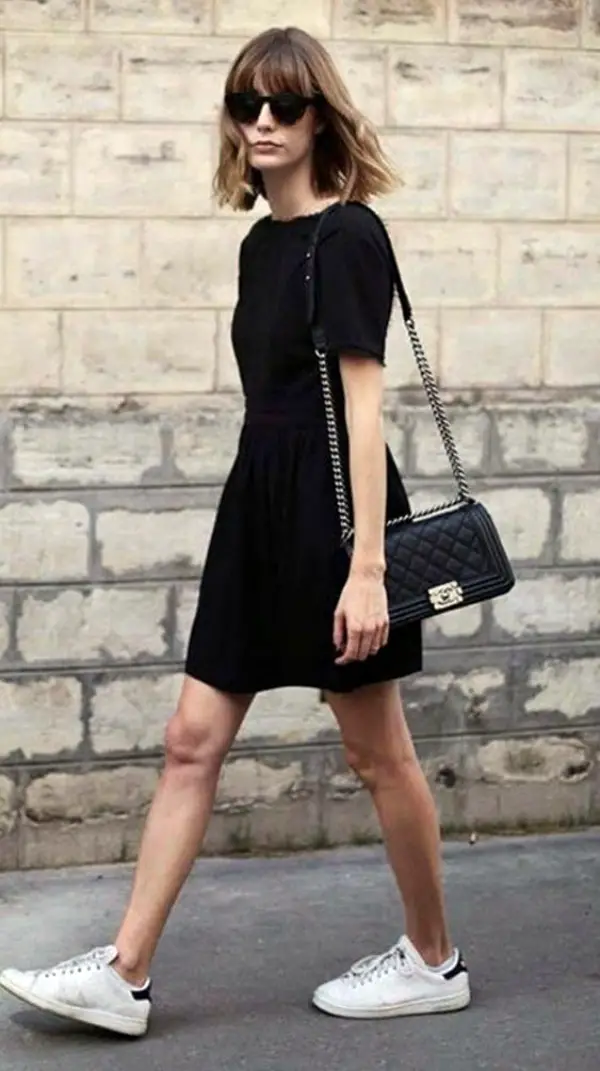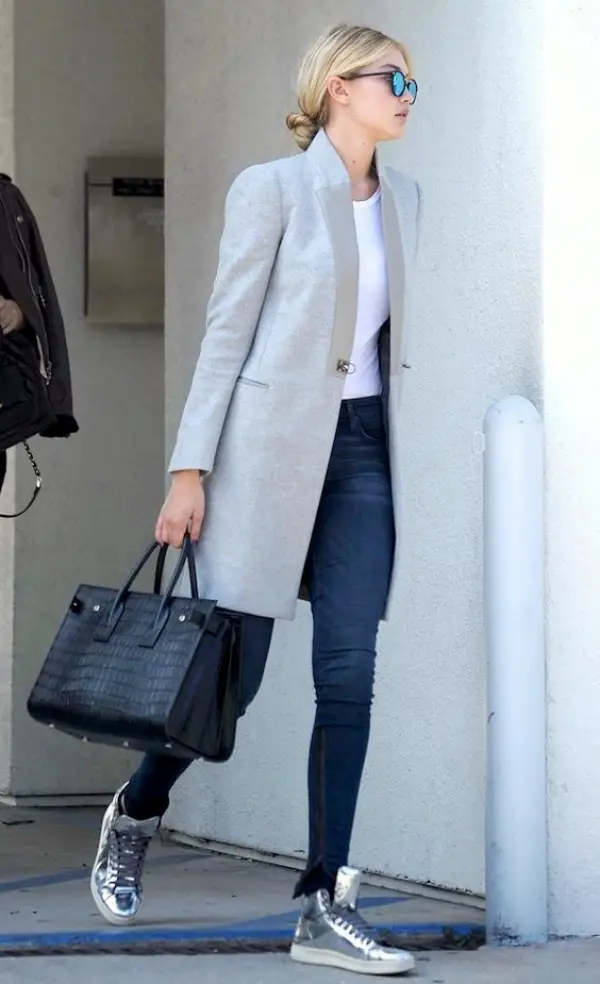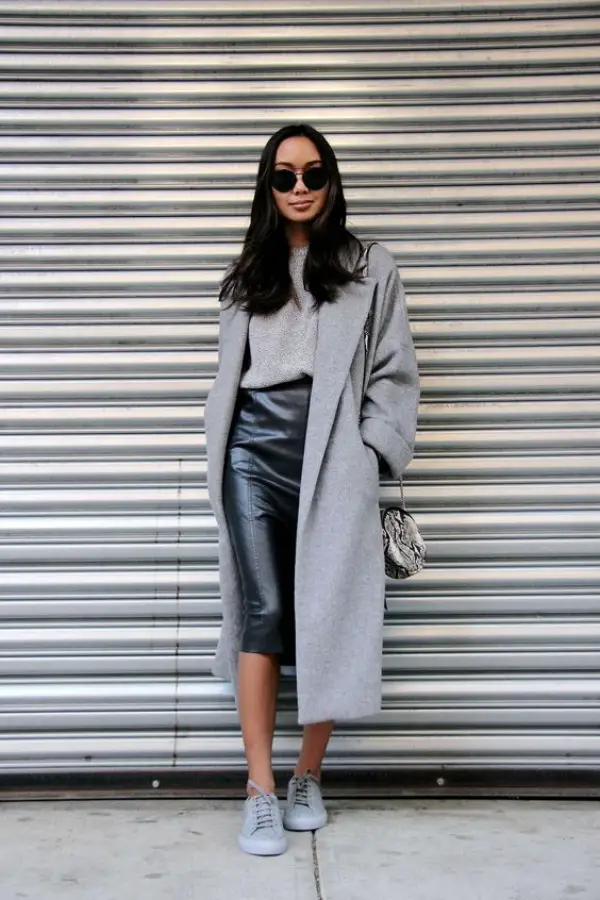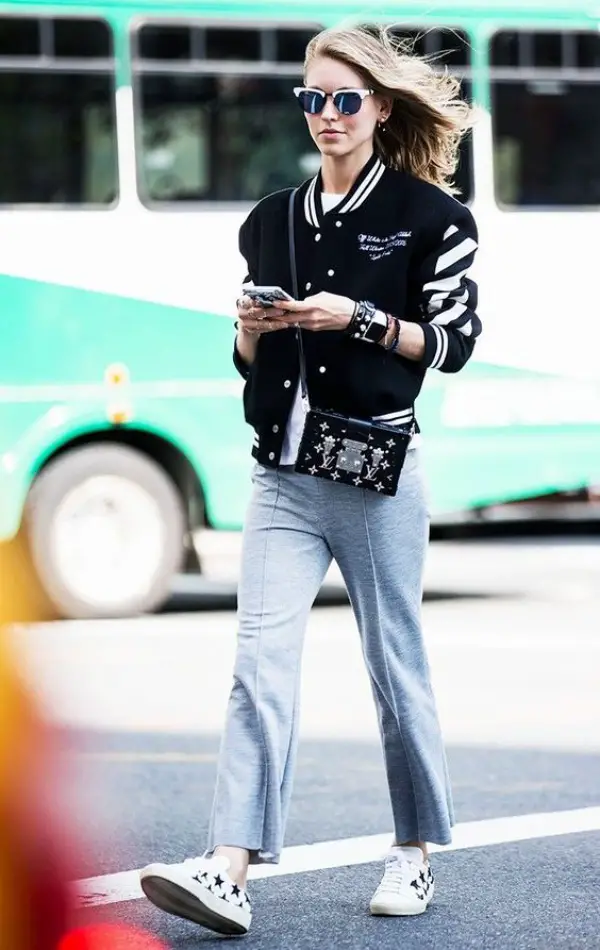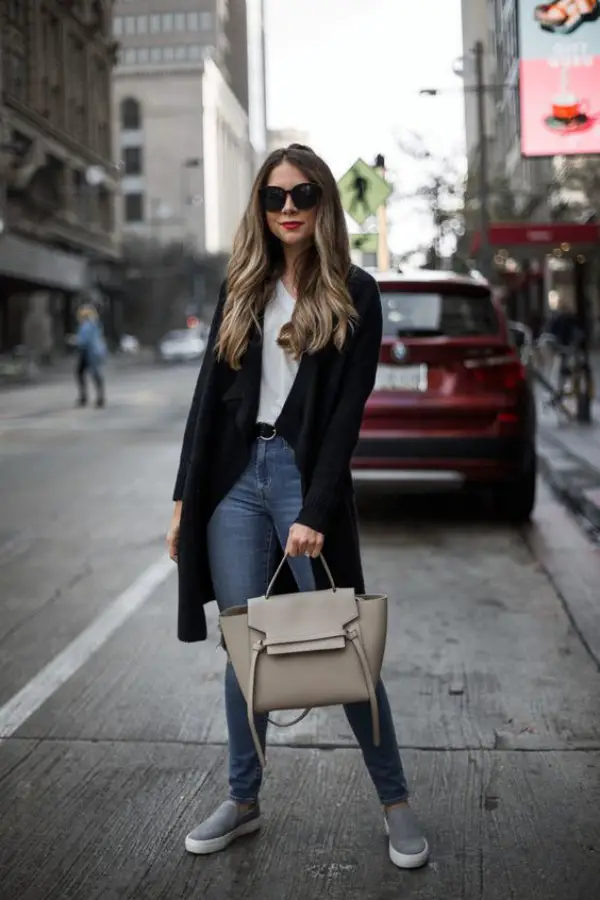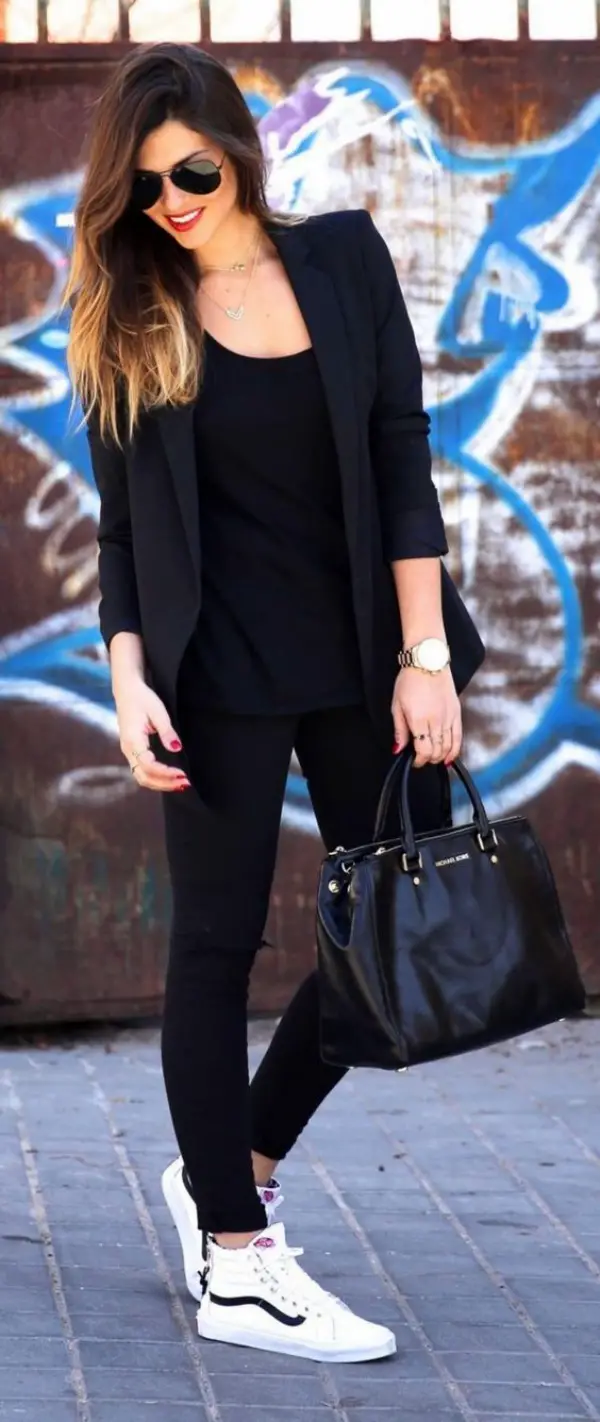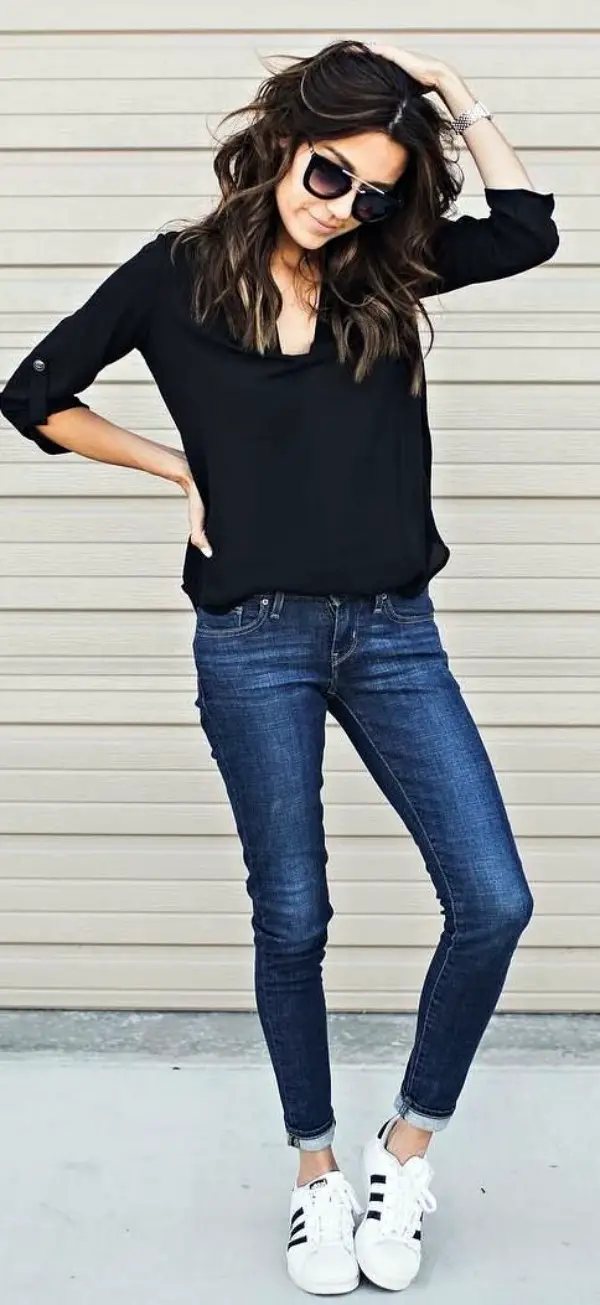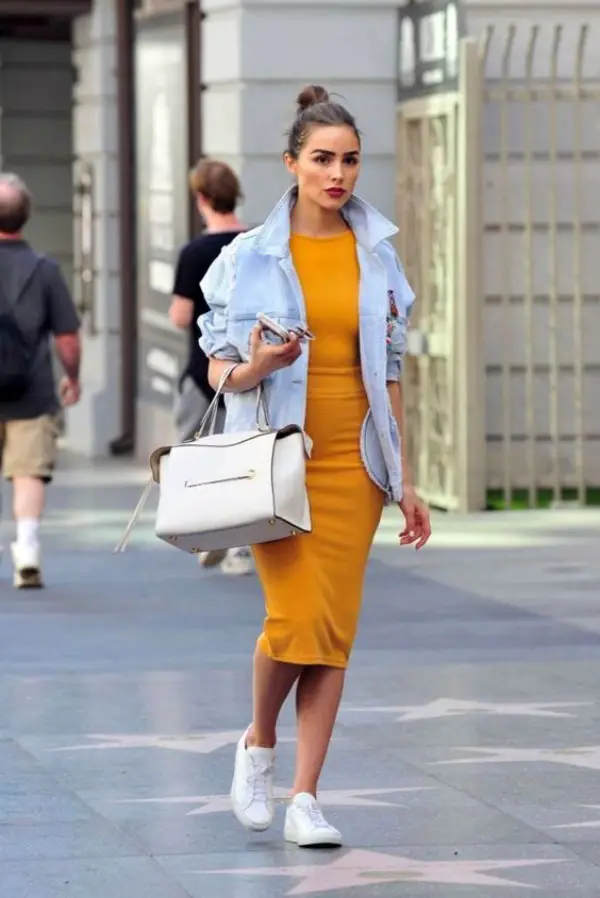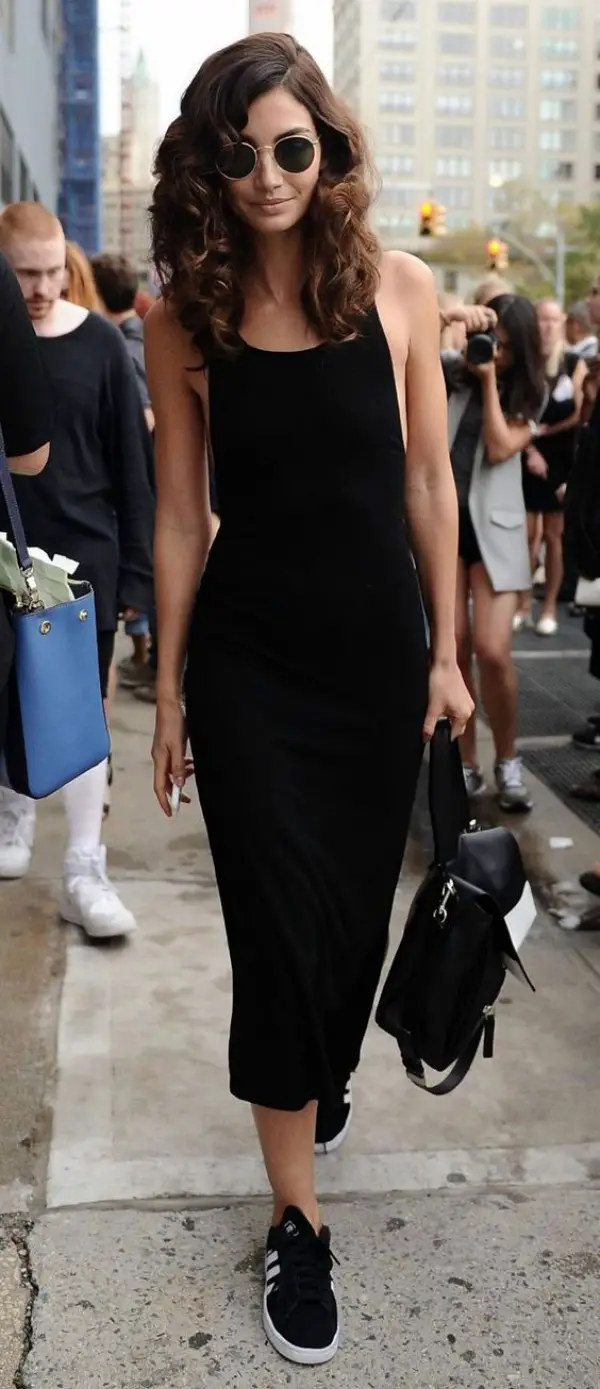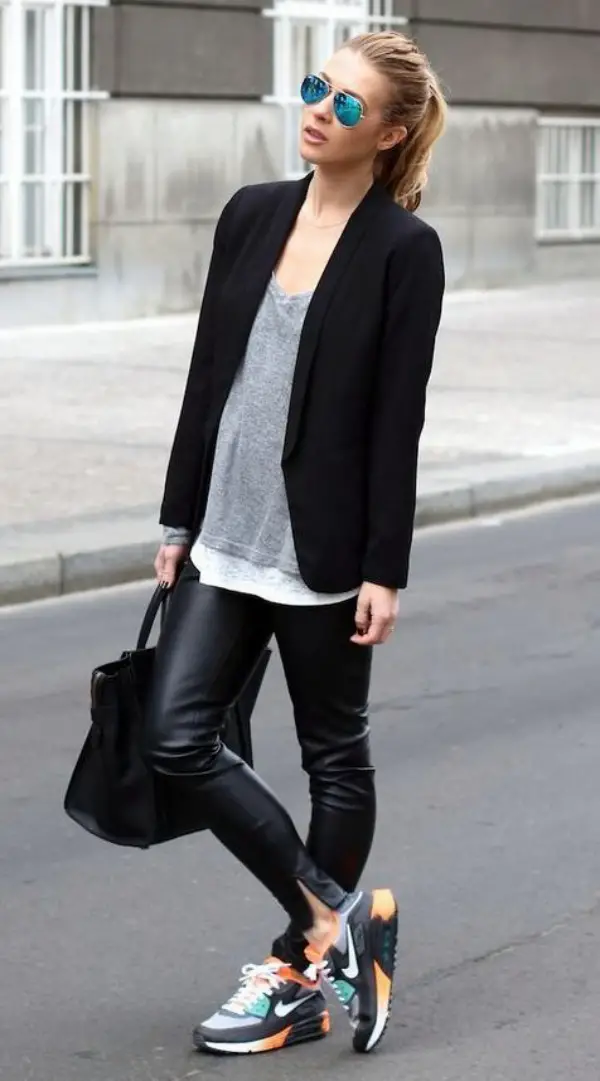 The best thing about these Ways to Wear Sneakers with Work Outfits is that they are cool, handy and of course, doable. So, if you love your sneakers, you won't have to shun them even during work. Also in our opinion, no woman's wardrobe is complete without a dress and there are certain dresses every women must have ready in their closet all time. These outfit ideas above help you look appropriately dressed for the office even in your favourite sneakers!