Gone are the days, when floral and polka dotted nail art designs used to be a thing. Today, women want something more advanced and ahead of time; something that looks and feels futuristic. You must have heard this word in the context of sci fi movies that feature technologies far ahead of what exist today; movies that make you believe in the extraordinary power of science. Interestingly, it's not just futuristic movies that have earned popularity, even futuristic nail art designs are quite a rage these days. Here let's take a look at 8 beautiful bling nail designs,  These designs reflect the world of science and technology and are definitely a hit among fashion forward women. If you want ideas for Futuristic Nail Art Designs to Look Unique in 2018, then the list below will be of profound help to you-
Futuristic Nail Art Designs to Look Unique in 2018
Let the numbers do the talking!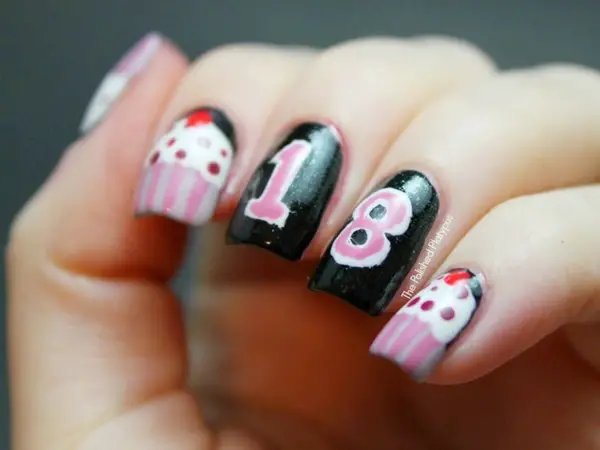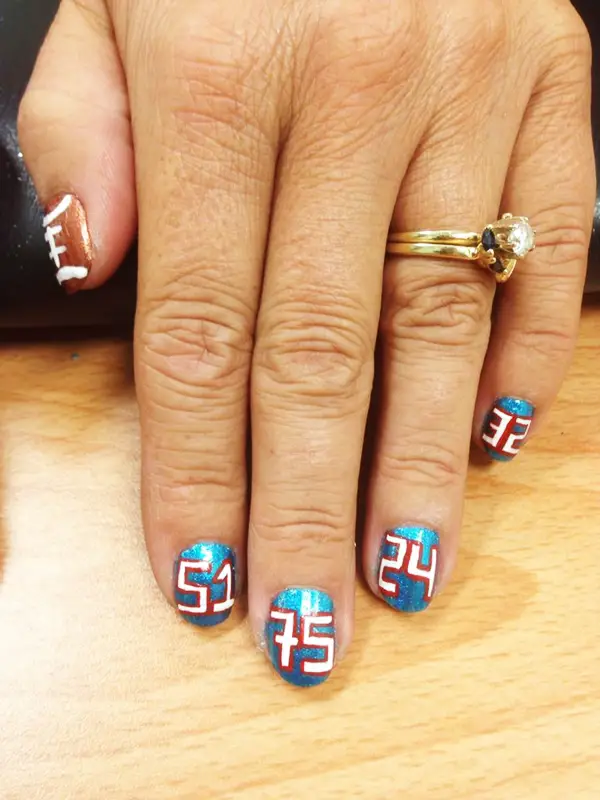 Talking about Futuristic Nail Art Designs to Look Unique in 2018, we can't simply leave out digital designs. These are designs wherein you use numbers. So, paint your nails with any base colour and use a darker shade to paint numbers on the nails. You can use any numeric font you like, using a complete nail to daw a single number.
That touch of technology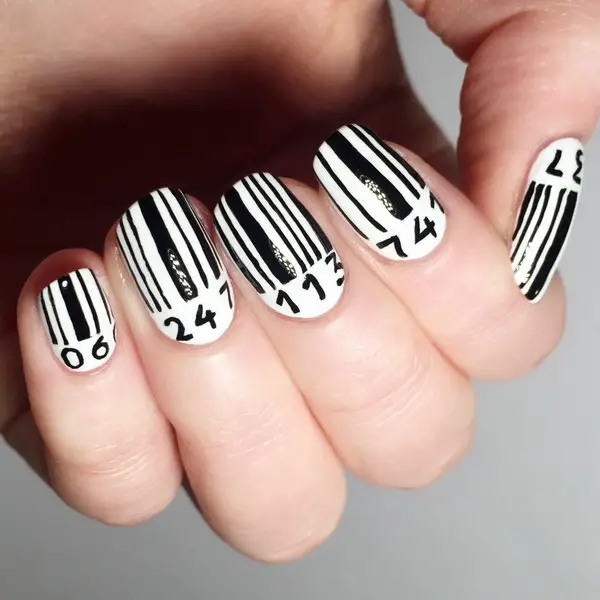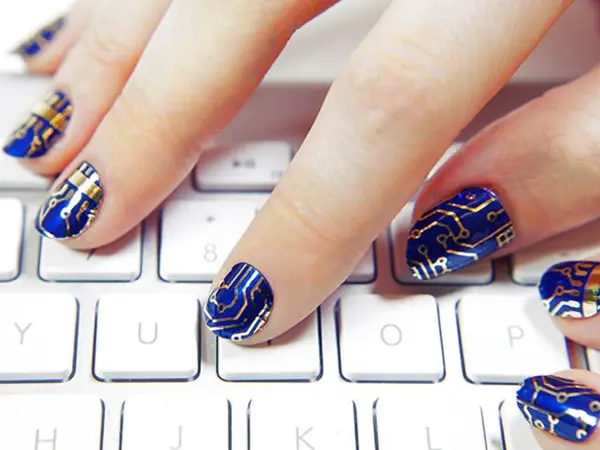 If you are a technology freak, then this is one of the best Futuristic Nail Art Designs to Look Unique in 2018– using bar code patterns on your nails. Are we serious? Absolutely! Until you get this design done on your nails, you won't be able to realise how amazing the pattern looks. And the best thing about this futuristic design is that it's extremely easy to create. All you need is some control over your brush and some precision. You also take a look these splashy rainbow nail art ideas are perfect for any time of the year and they are also pretty easy to do.
Woman of steel!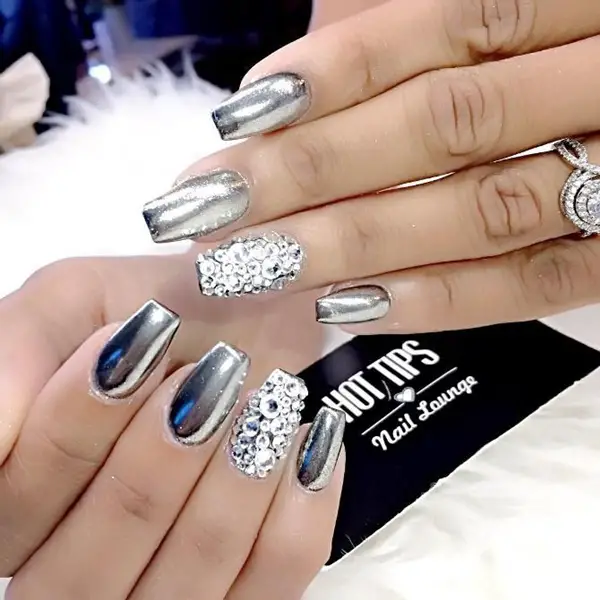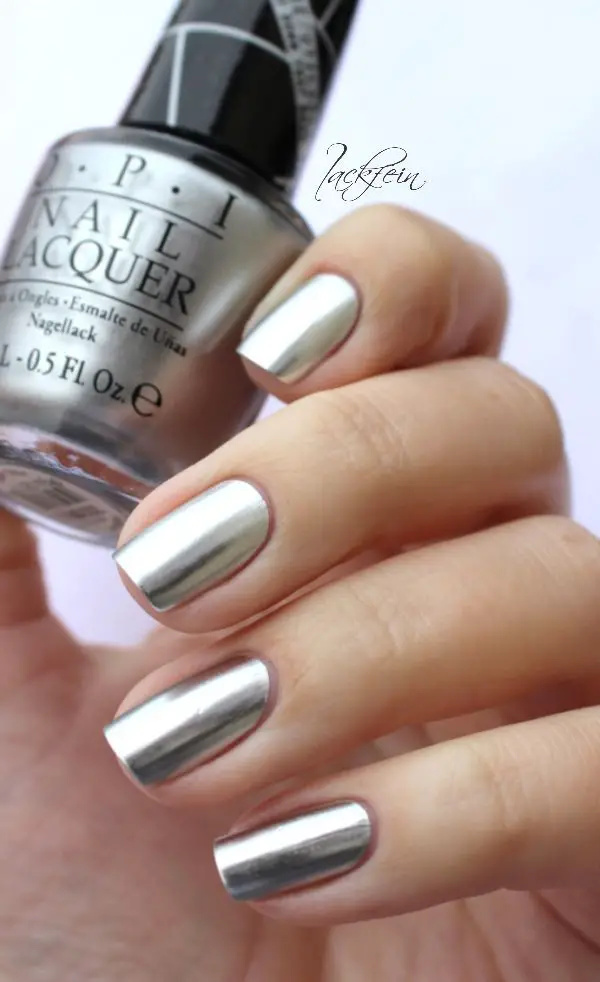 A lot of women love to flaunt steel nails. No, we are not talking about original steel or steel casting on the nails. We are talking about silver coloured nail paint that has a steel finish. If you are a big fan of futuristic movies then you might have seen 'robo-girls' flaunting long silver coated nails in them. This nail design needs no separate decoration; beauty lies in its simplicity. 
Wear a circuit!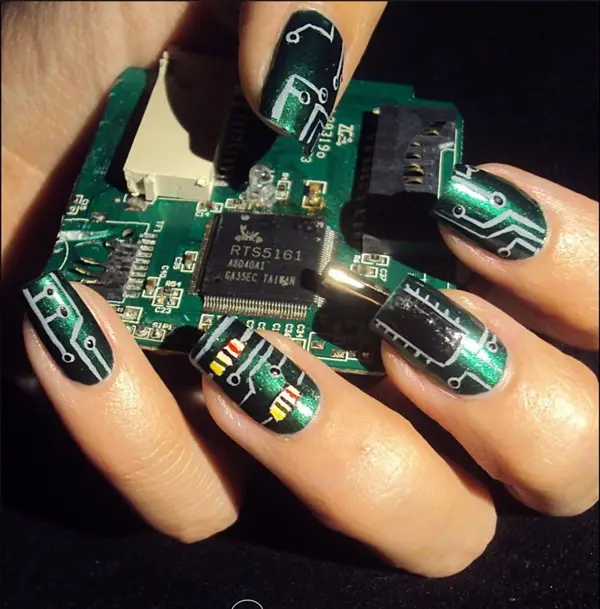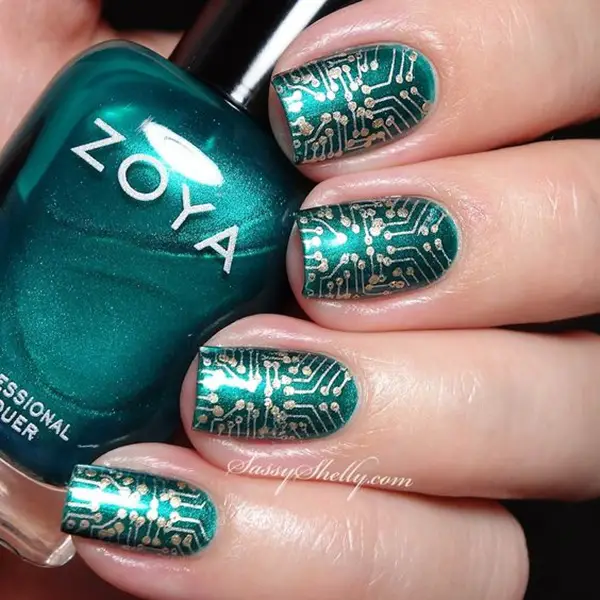 When it comes to futuristic nail art designs, we must talk about those that feature circuit board patterns. Circuit boards? Yes, those green boards with silver coloured metallic lines on them. If you want to replicate the circuit design, you will need green and silver nail paints, and of course a great deal of precision and control. These Beautiful winter nail art designs and colors 2017 are here and will leave you spoilt for choice.
Indeed futuristic!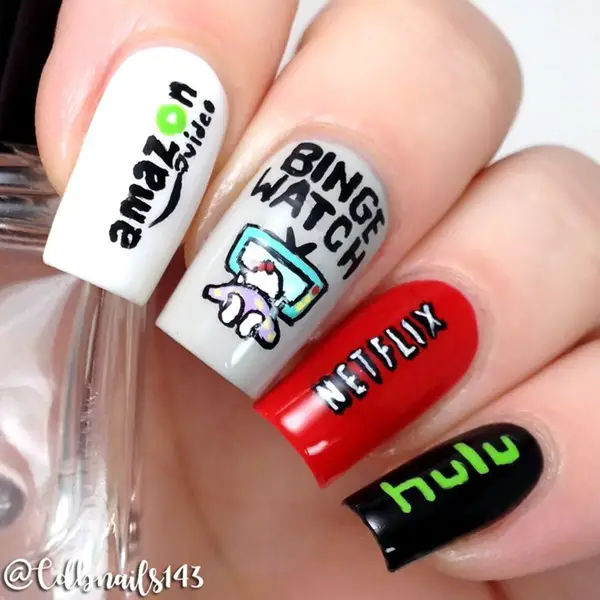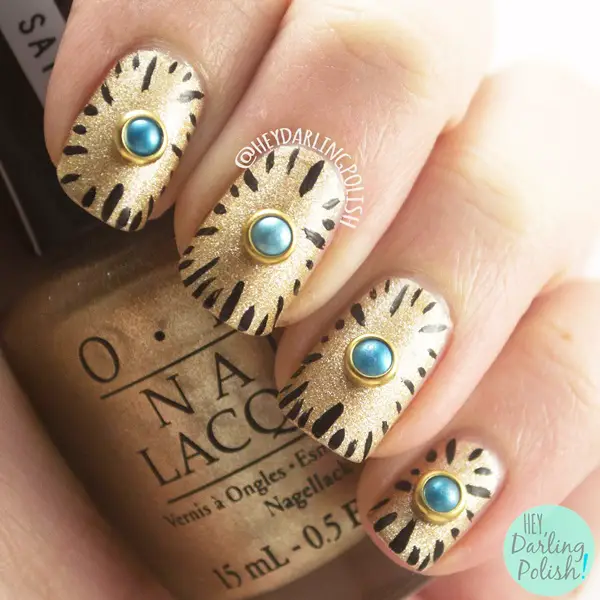 The future is an aspect of time; rather, future is time. So, making your nail art design reflect time is the best way to go futuristic.  All you need to do to get this design right is paint your nails in some metallic colour, preferably gold or bronze, and then draw clocks on them. You can also paint digital time on your nails if you wish to.
A resistor's charm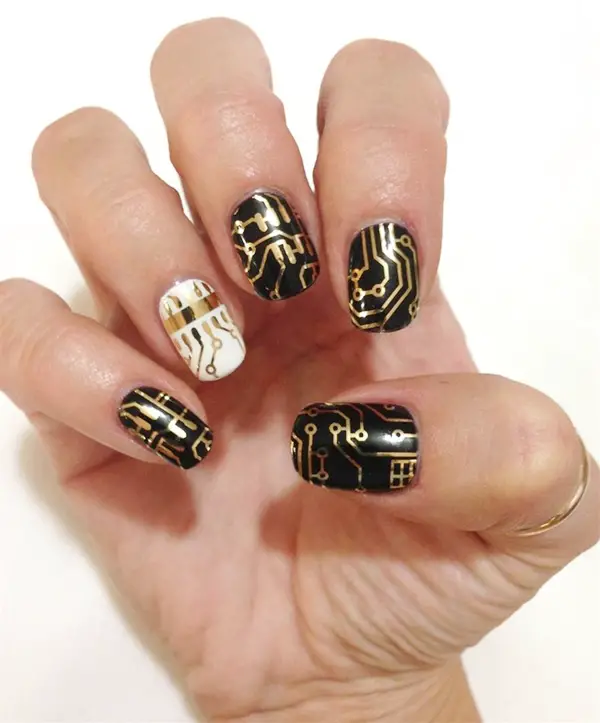 If you have ever seen a circuit board, you must have noticed how beautiful a resistor in bands of beautiful colours looks. For a futuristic look, you can create such bands on your nude nails, with just a transparent base coat underneath. 
Purposeful!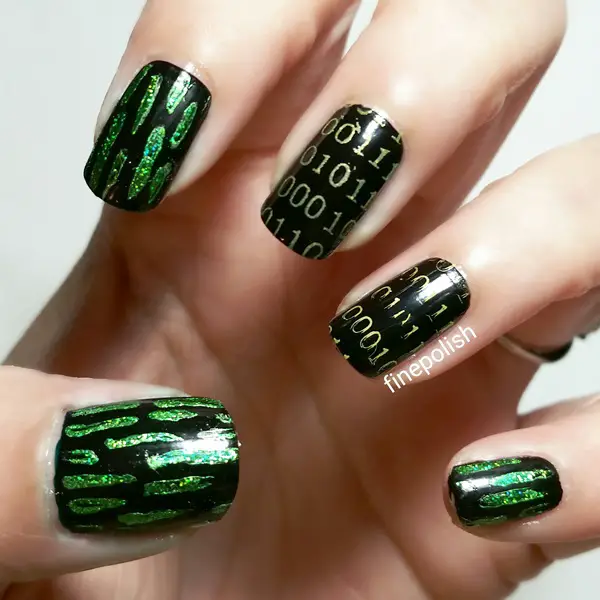 Getting binary codes painted on your nails for a futuristic look seems like an exciting idea. The numbers 'zero' and 'one' written in rapid succession looks quite amazing on nails. There are different types of web designers and not every good designer is a good coder as well.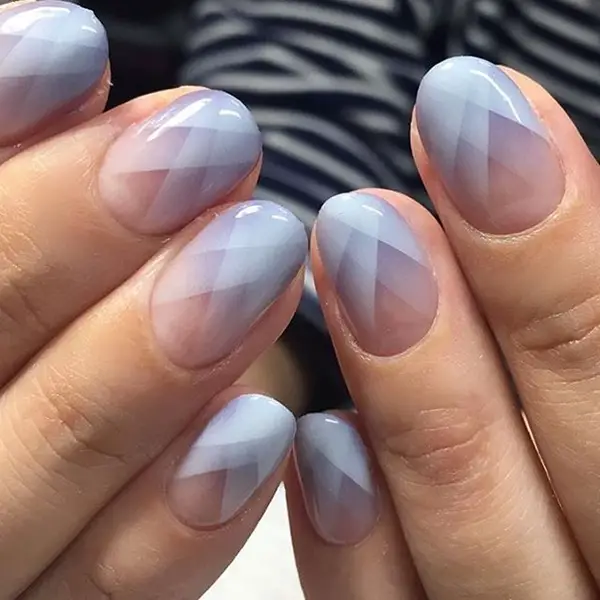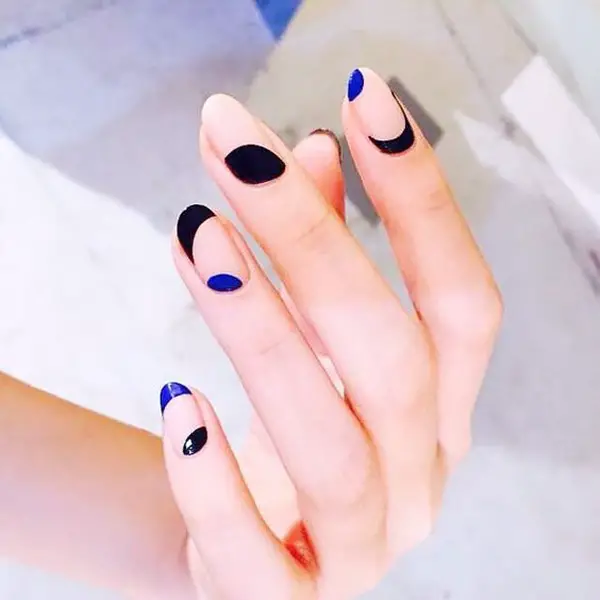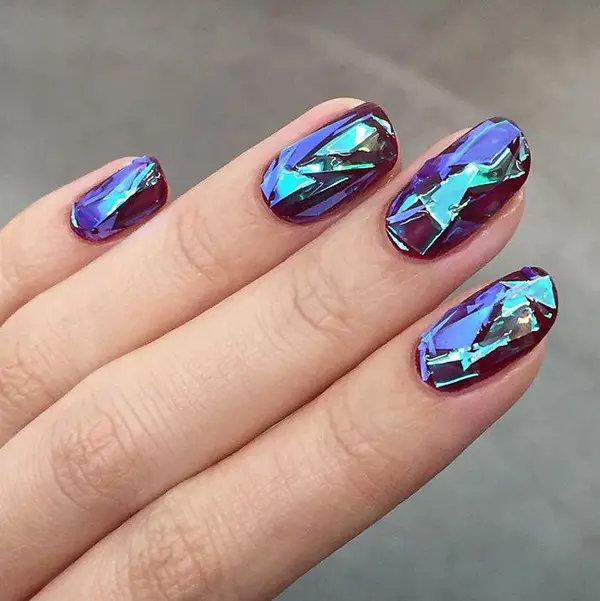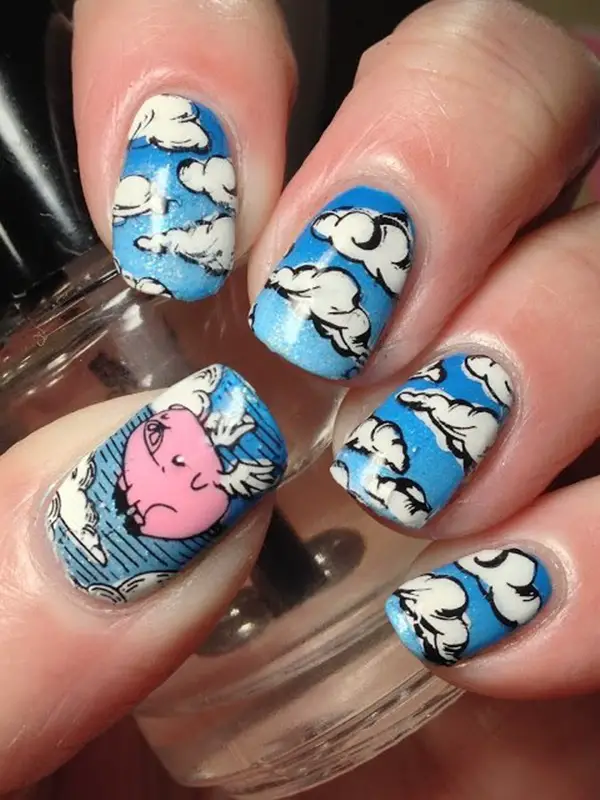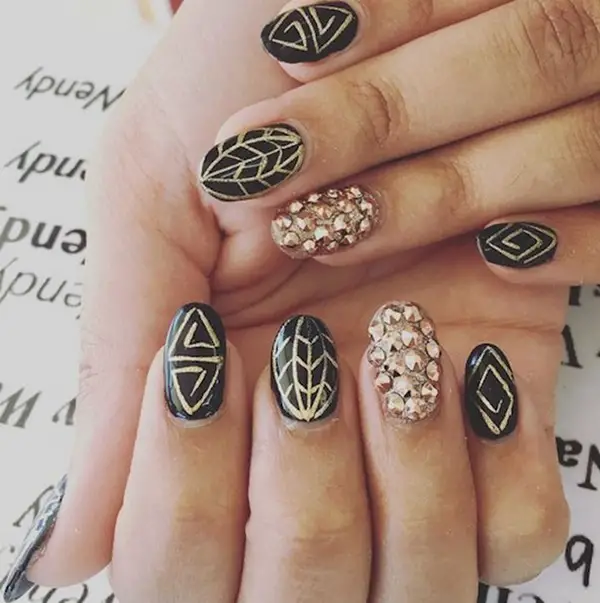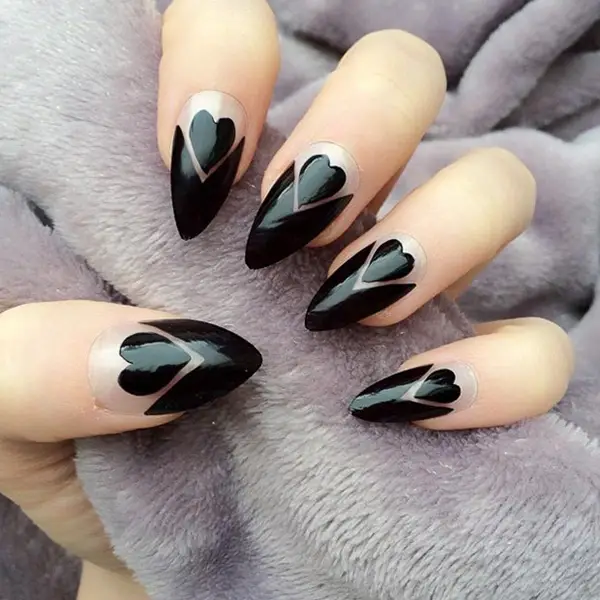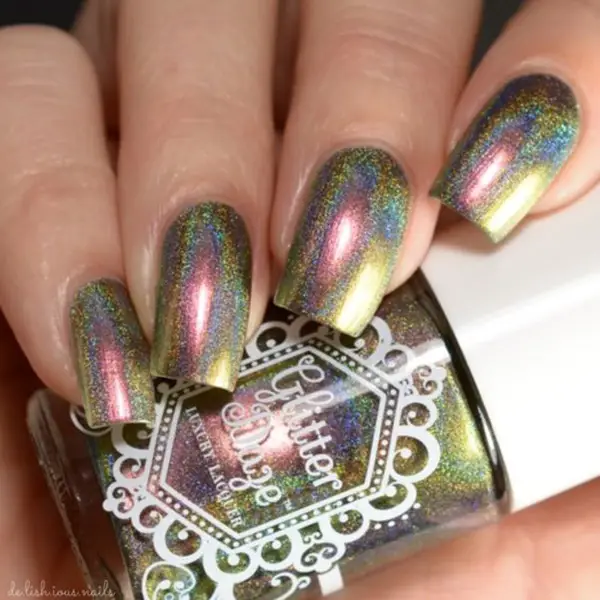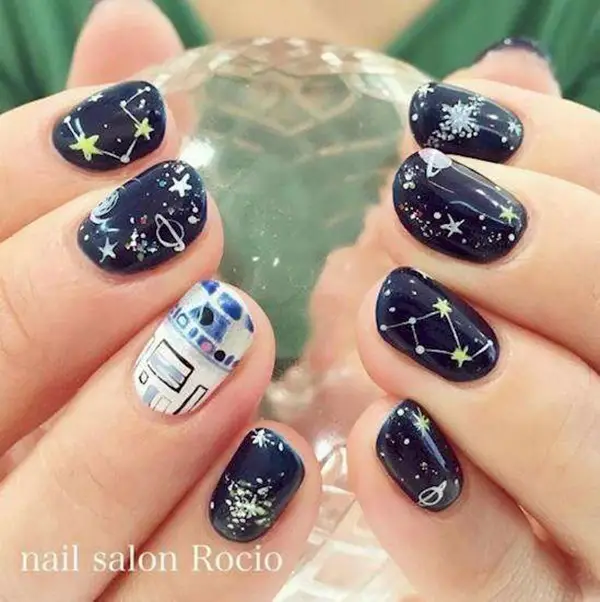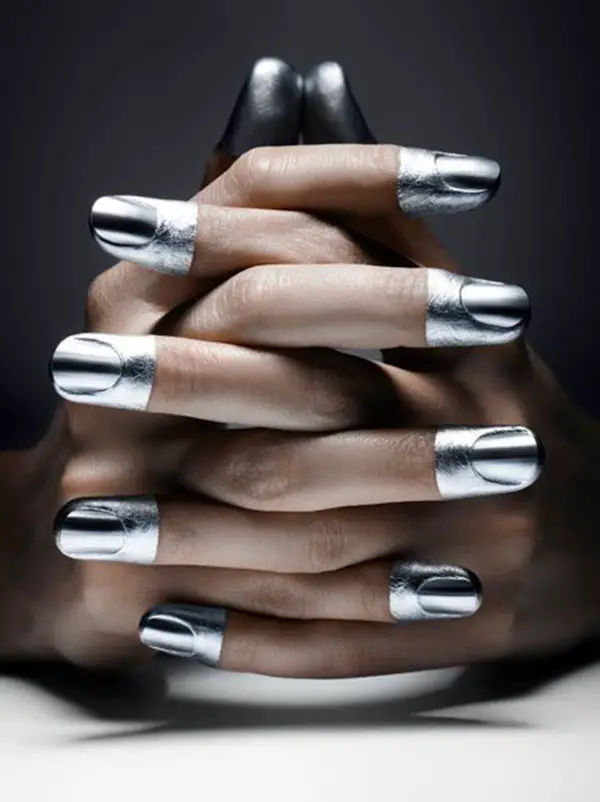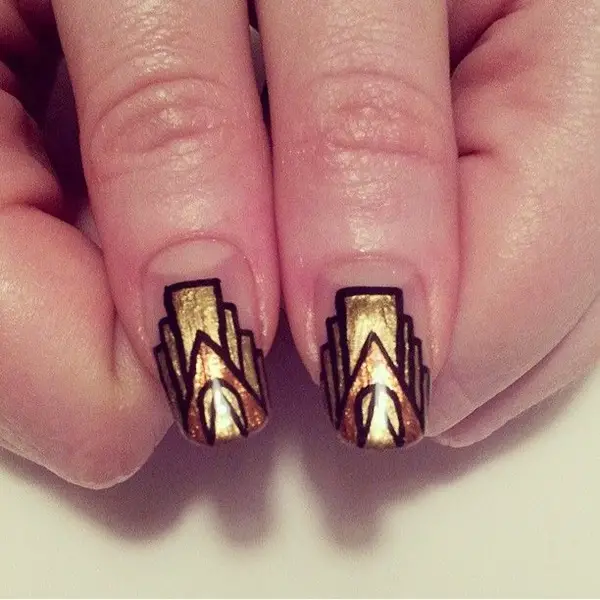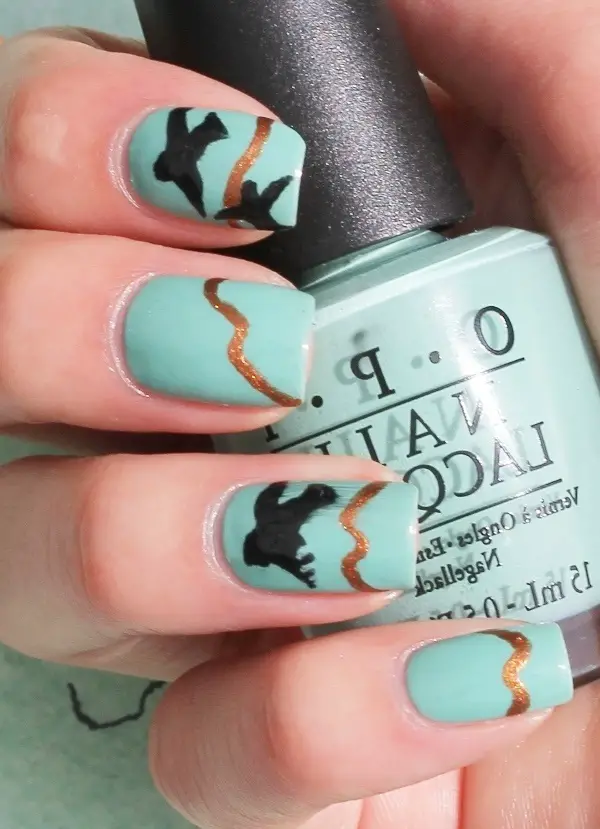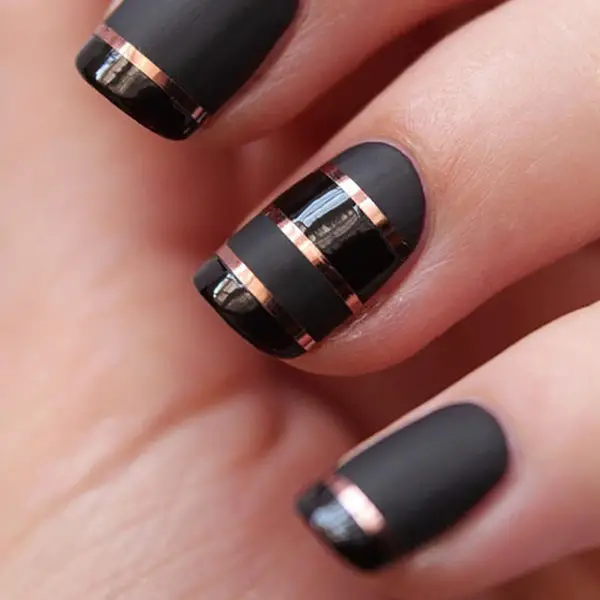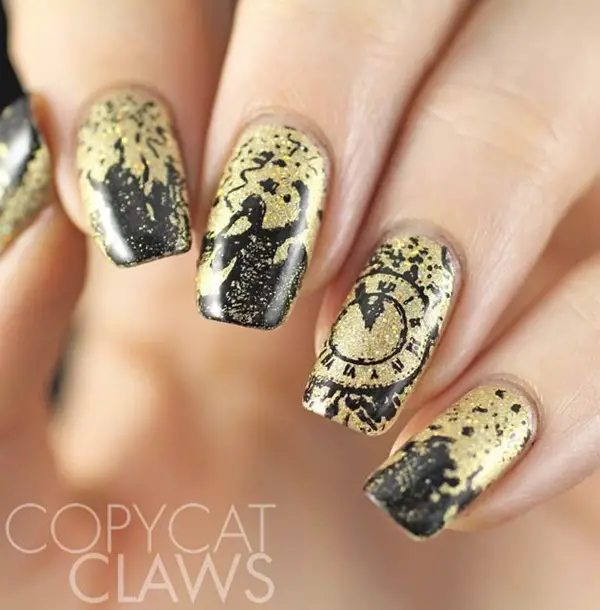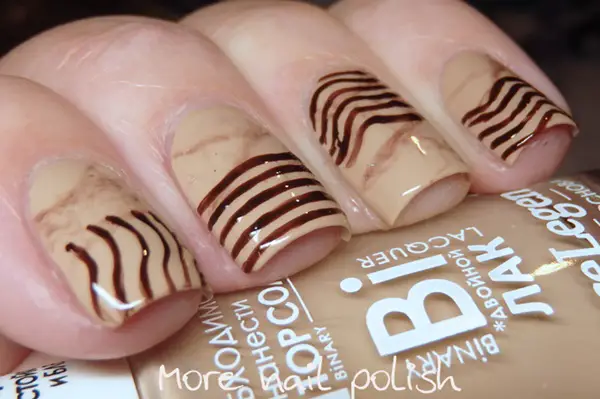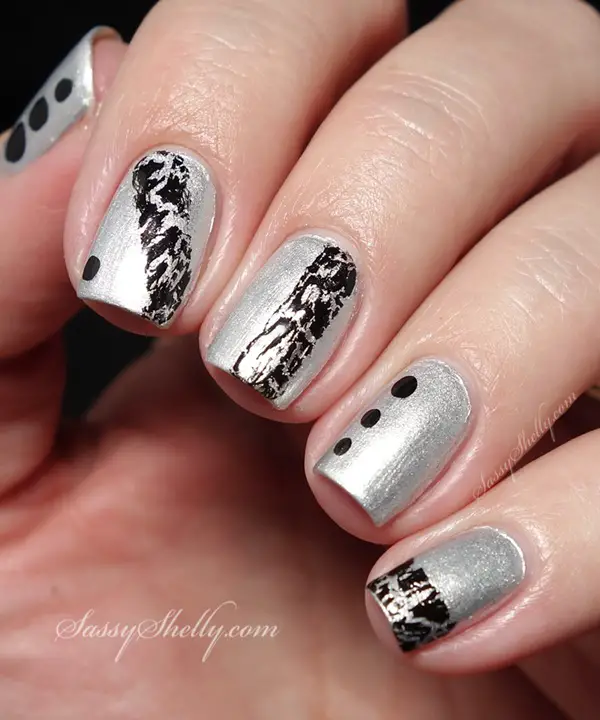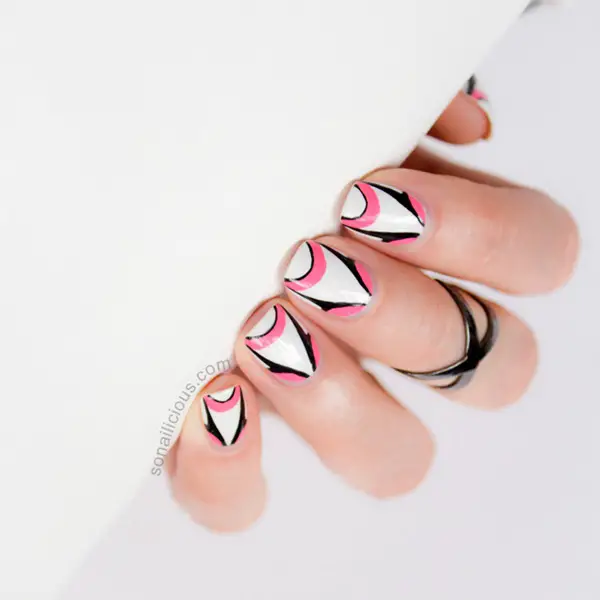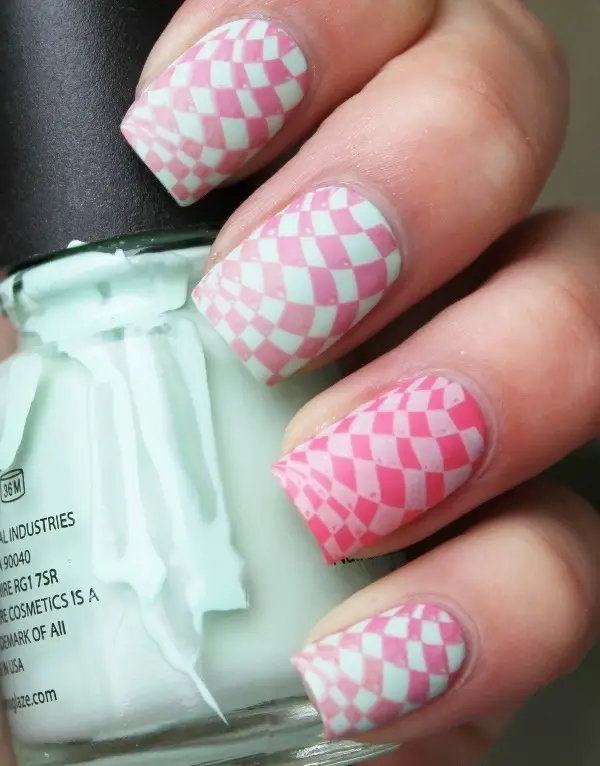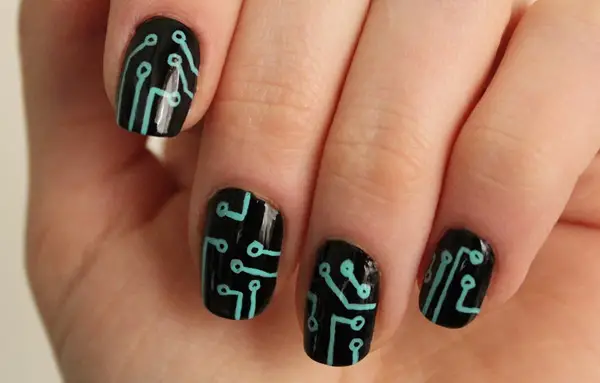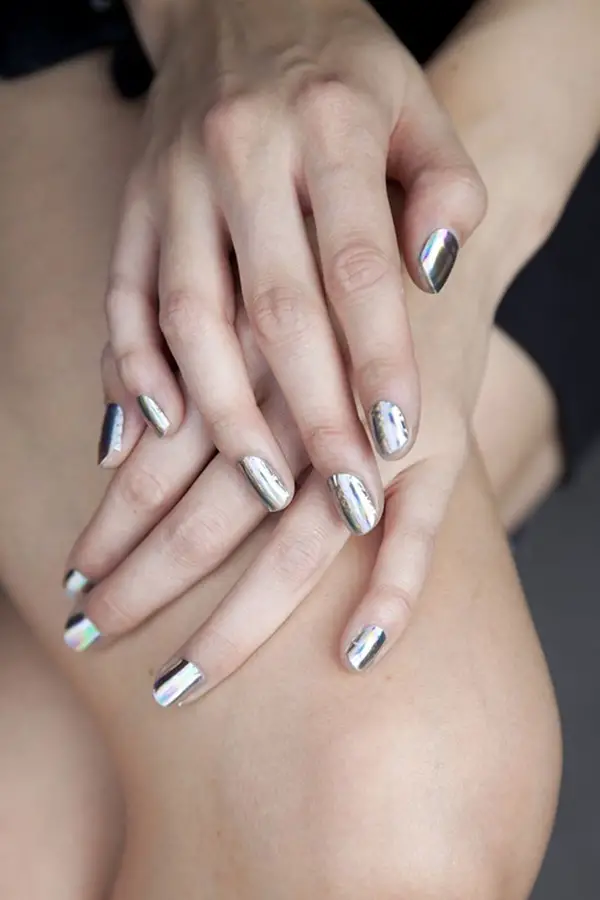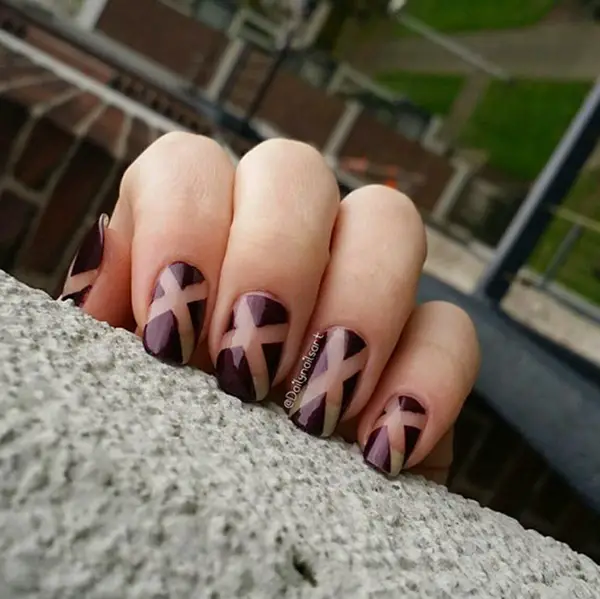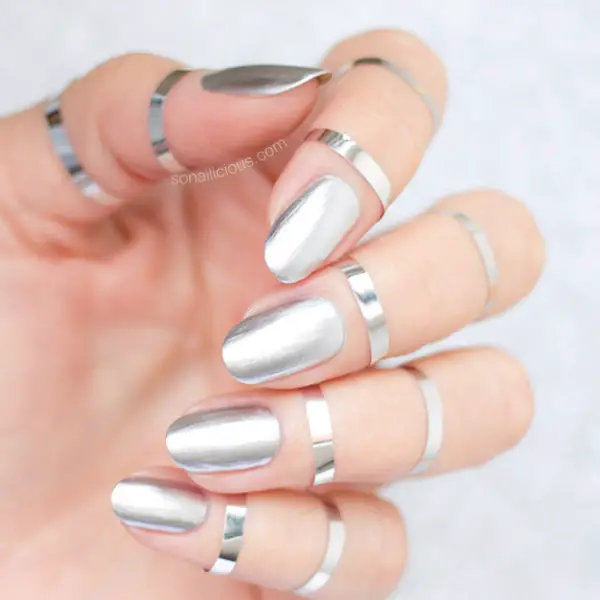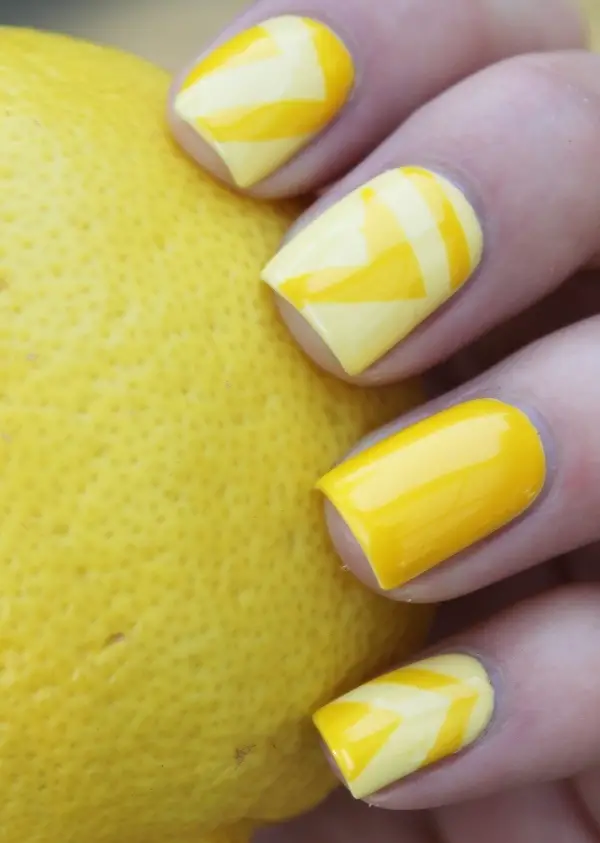 These are some of the most interesting Futuristic Nail Art Designs to Look Unique in 2018. If you are an art enthusiast then there is no reason why you shouldn't get these designs done on your nails. Here, we present 10 necessary accessories required for nail art, so that you move ahead in terms of fashion and style. They look amazing, and of course futuristic by all means!