Bohemian clothing is all about flaunting the hippie side of your personality. The more creative you can get with this theme, the better you look. There is no routine pattern or colour that characterises the bohemian clothing style, but anything that makes you feel ultra-hippie is a great bohemian wear.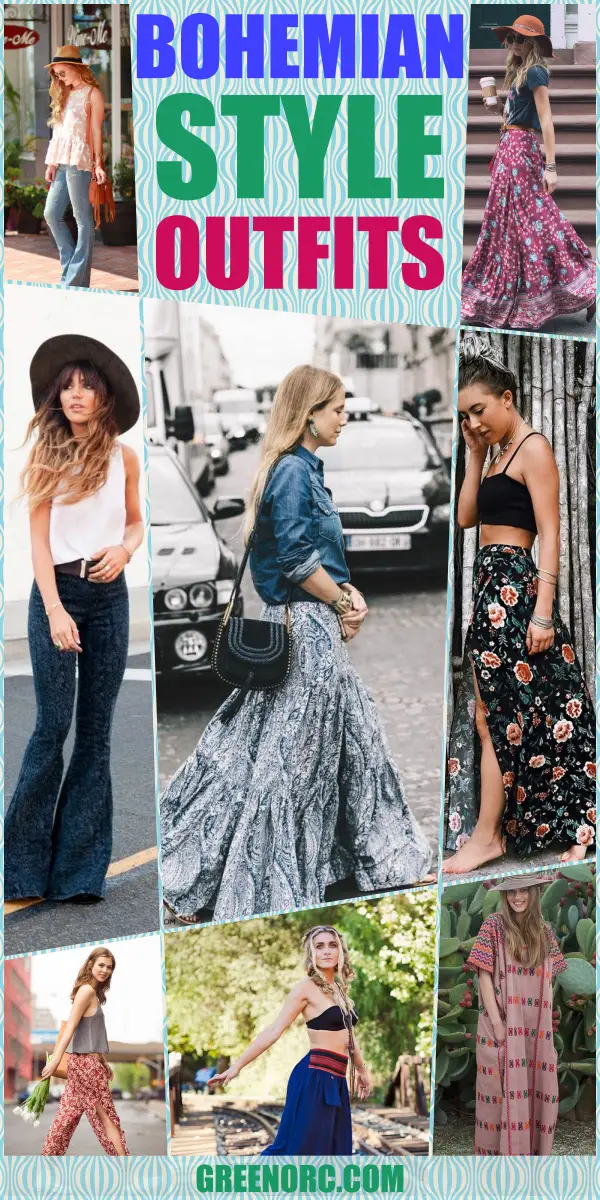 Still, a lot of women opt for busy patterns and indistinct cuts to radiate a bohemian essence. If you are head over heels in love with this kind of clothing, then there is no reason why you should not try it. If you are looking for classy work outfits ideas for this summer. Just remember that in fashion-forward countries wearing stylish outfits is not enough, the way you present them at professional front matters a lot. Don't make any delays and check out these Bohemian Style Outfits To Try This Summer, right away.
Bohemian Style Outfits
A maxi skirt in some lovely bohemian print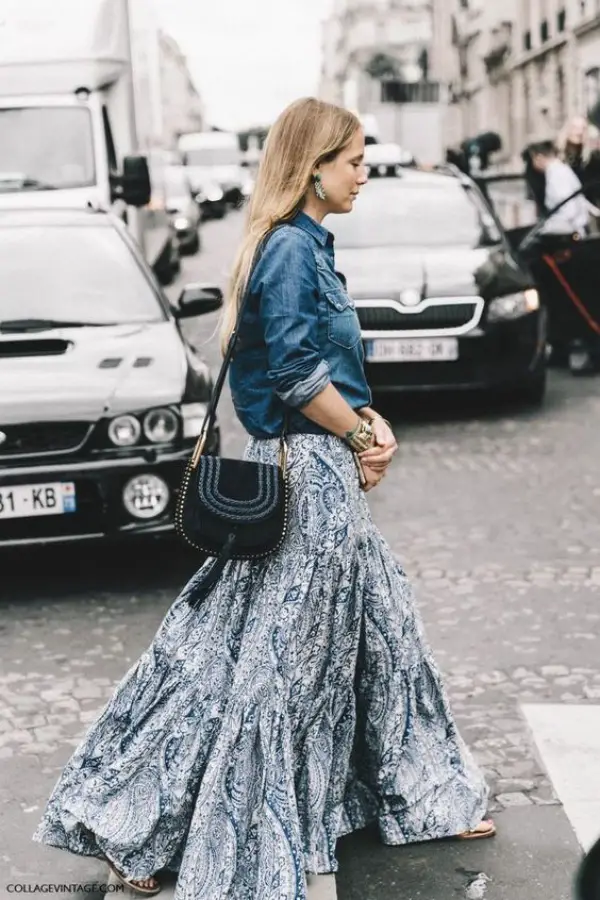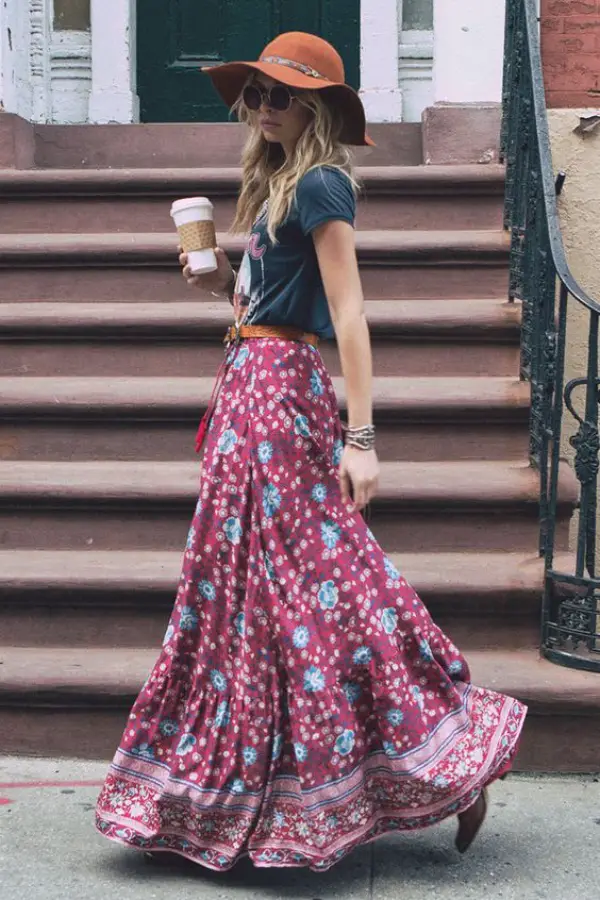 Although geometrical designs and prints rule the bohemian fashion scene, present-day women call any busy pattern bohemian. In fact, women call anything that makes them feel like a hippie, bohemian. In such a scenario, picking any print or pattern can help you get this look right! But still, when it comes to a bohemian maxi skirt, people love to see asymmetrical cuts and bold geometrical prints. If you want some serious inspiration for Cute Skirt Outfits to Wear This Summer, then click here!
A pair of flared jeans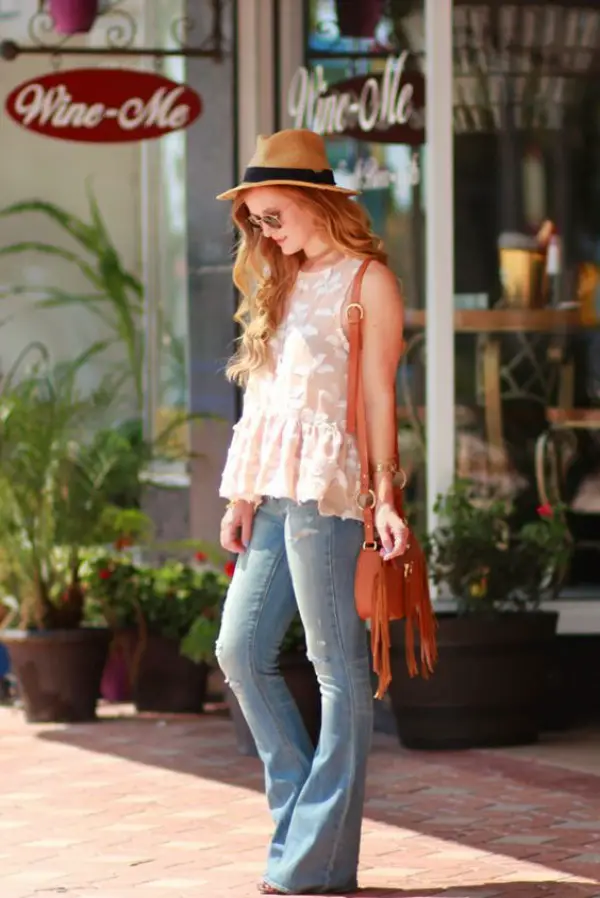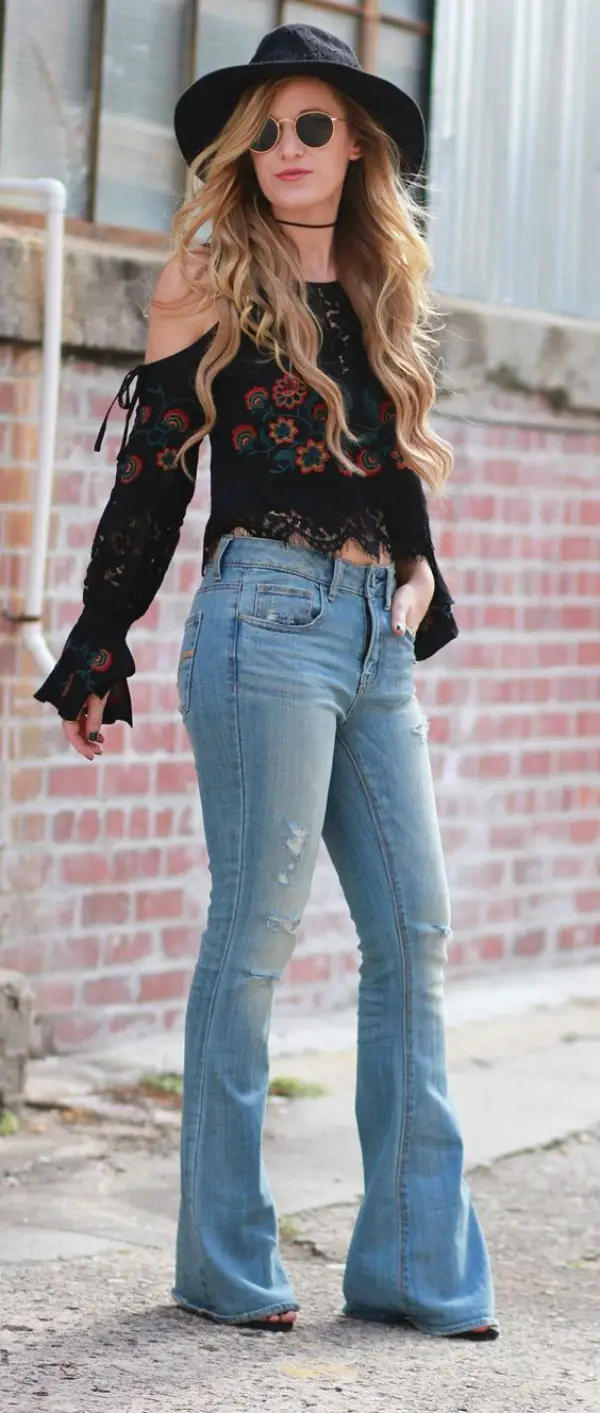 Out of all the Bohemian Style Outfits To Try This Summer, women with an uncanny love for casual wears would prefer this option the most. What are we talking about? We are talking about a pair of flared or bell-bottomed jeans. Are we trying to take you back into the 70s? Yes, of course, but in a bohemian style! Team your flared jeans with a fitted shirt or a hollow tee, and you are all set to rock your casual boho look.
A floor-length bohemian dress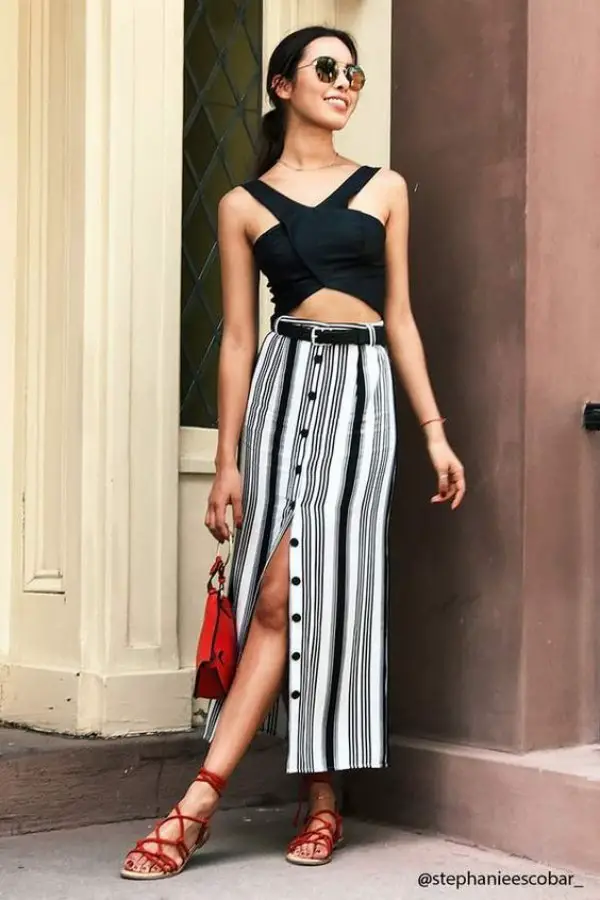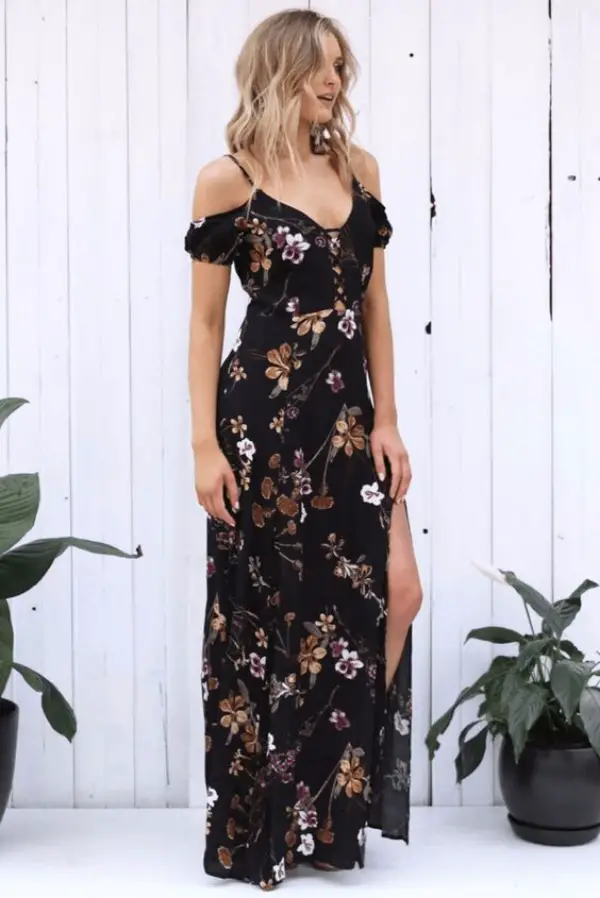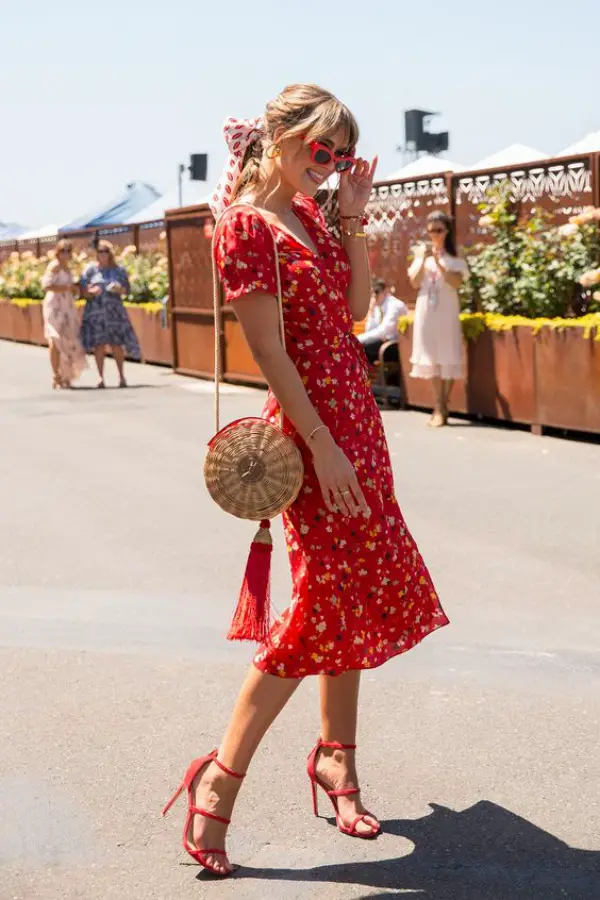 Now, can there be anything more graceful than a floor-length bohemian dress? Perhaps not! But make sure you buy the dress in prints. Don't go for a plain dress, even if that means being in trend. Bohemian is all about prints and patterns and you can spruce up your entire getup with a chic tiara and a pair of gladiator sandals. We assure you comfy outfit's ideas to try this summer will definitely going to prove one of classic must-haves for your wardrobe. Well, would that mean taking bohemian fashion too seriously? It would, and you shouldn't care two hoots. Boho fashion is all about letting your heart rule!
A pair of harem or hippie pants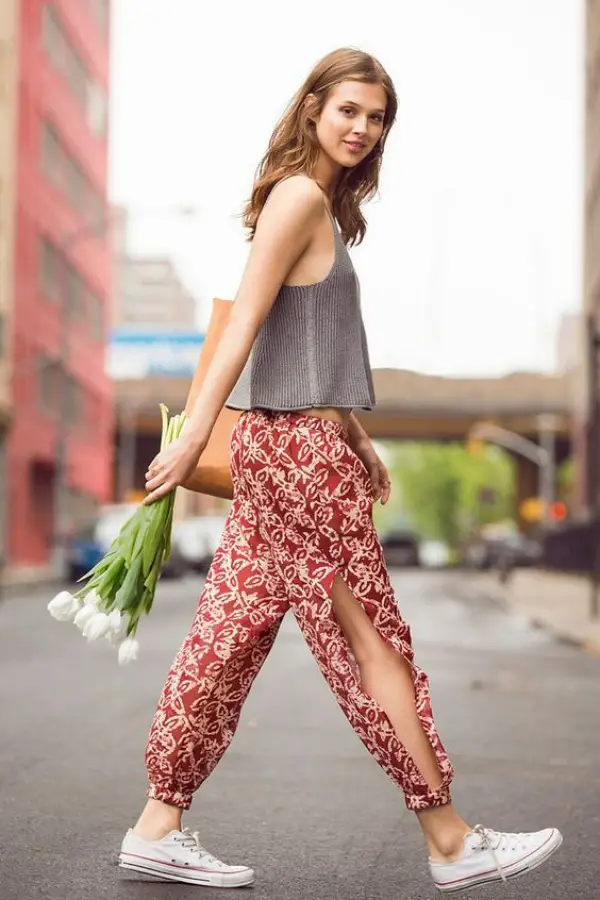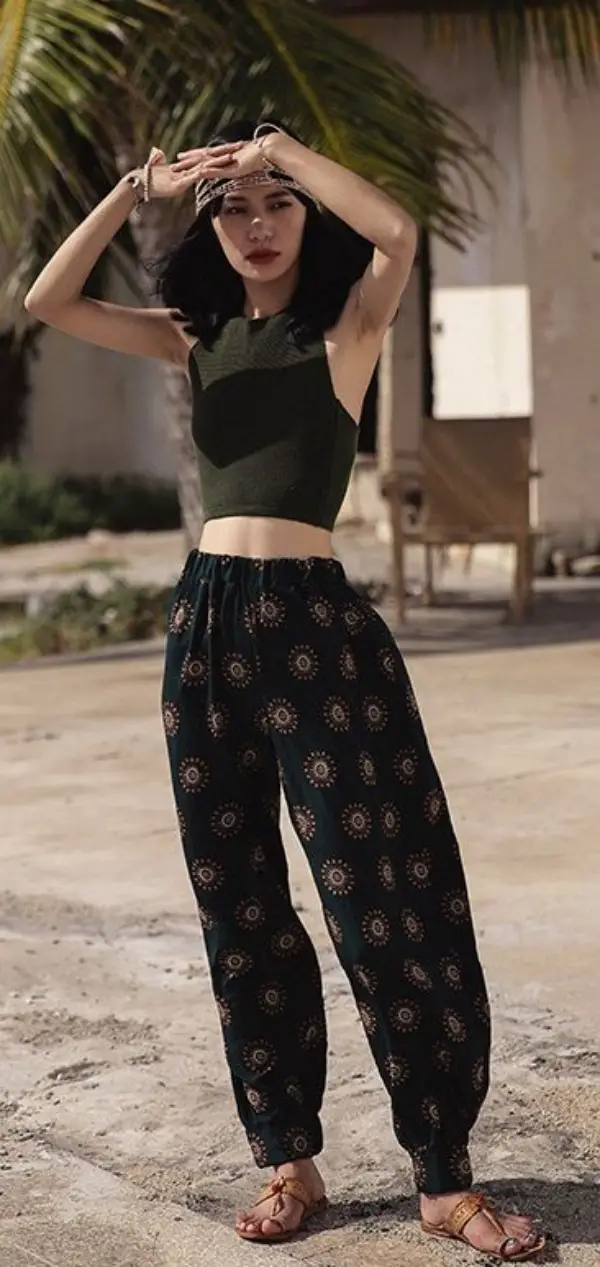 Talking about Bohemian Style Outfits To Try This Summer, you certainly cannot forget to mention a harem or hippie pant. Oh, that gorgeous look you can don wearing a hippie pant teamed with a tank top or spaghetti top with a plunging neckline! With simple flip-flops or tie-up sandals, you can kick your bohemian style up a notch. Don't forget to complete the getup with a nice pair of aviators.
Kaftan style bohemian dresses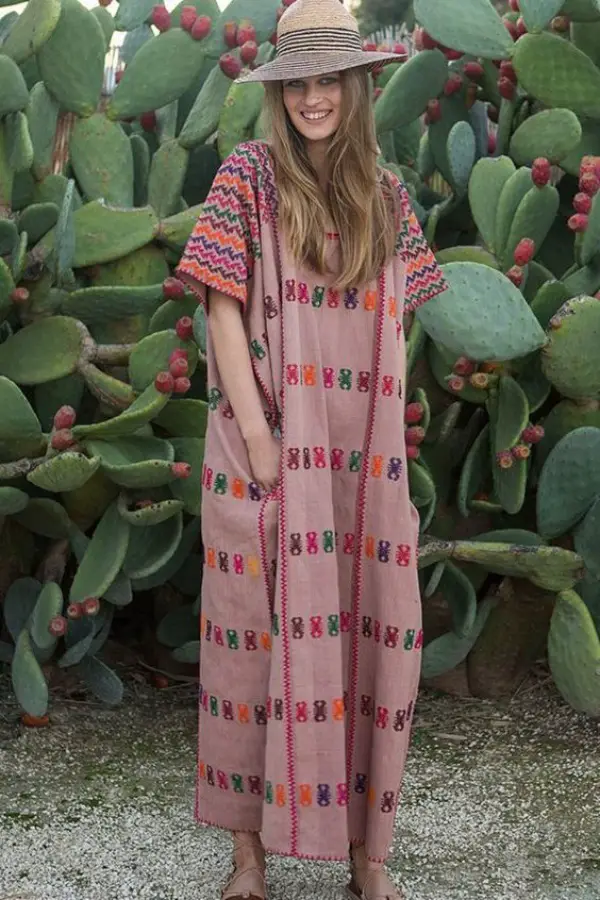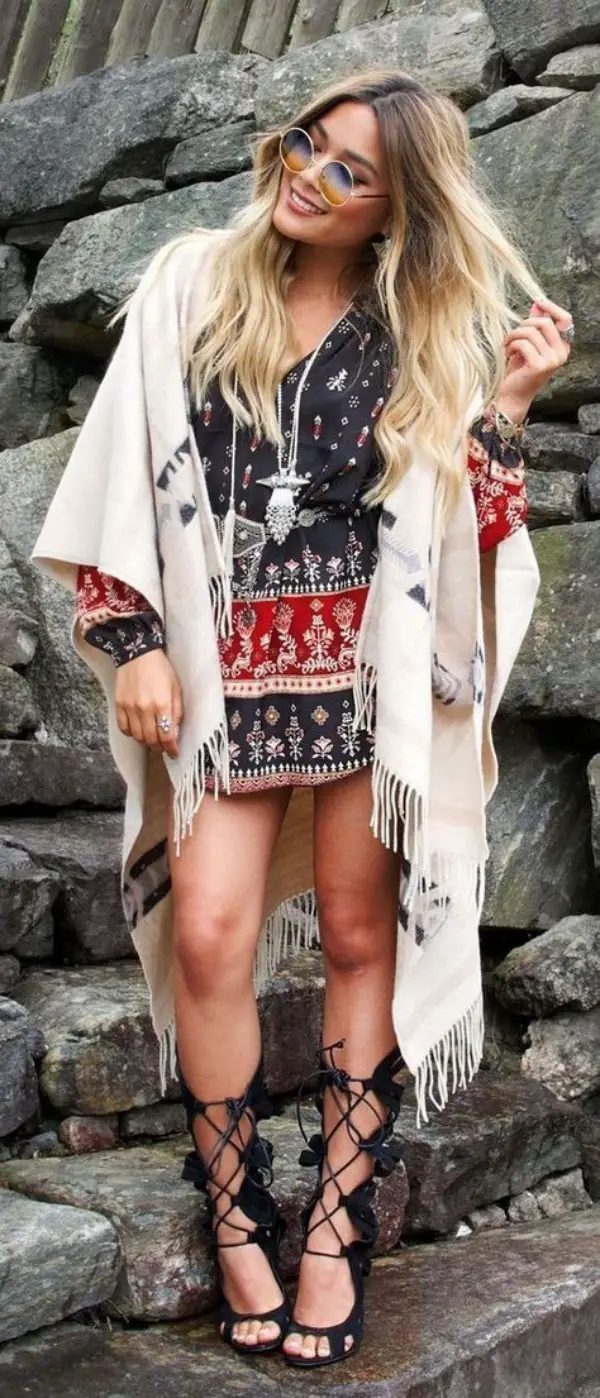 When it's an evening party or some other occasion, and you feel like showing up in a bohemian getup, then choosing to slip into a bohemian kaftan would be the best thing to do. This dress will make your party-look ever sensuous. Go for a braided hairstyle to add that much-needed zing to your getup. Wondering if a bohemian kaftan dress is a suitable wear for a party? Well, fashion experts say, yes! Every year thousands of designers are creating high-class street fashion outfit ideas for summer, Here have a look.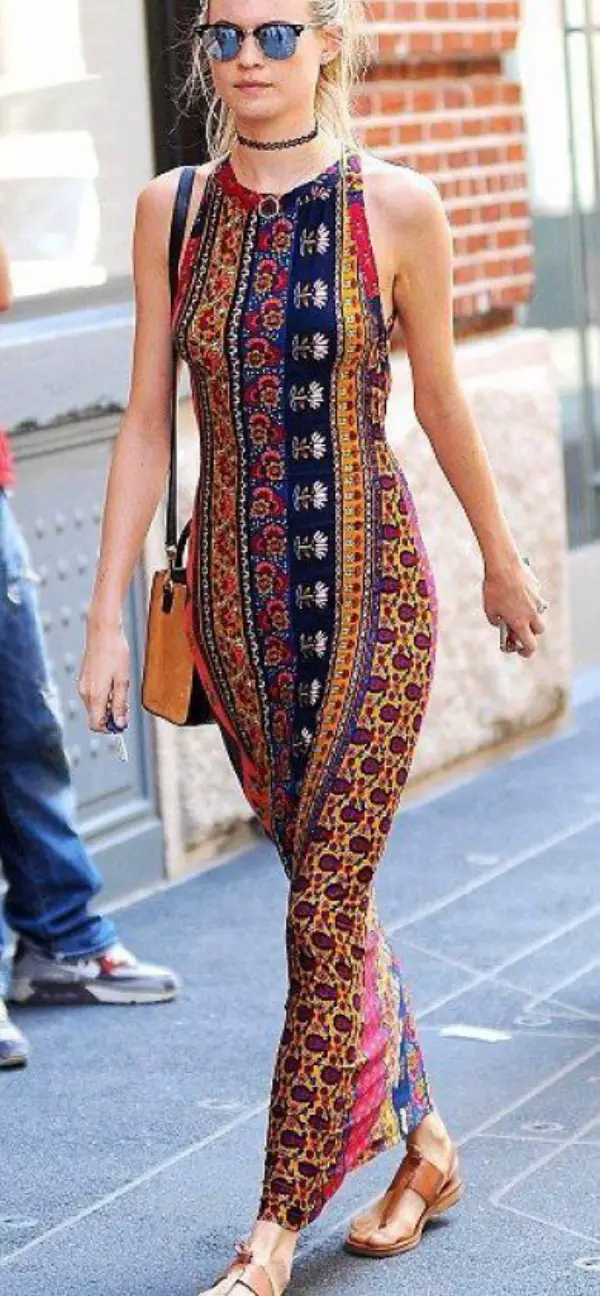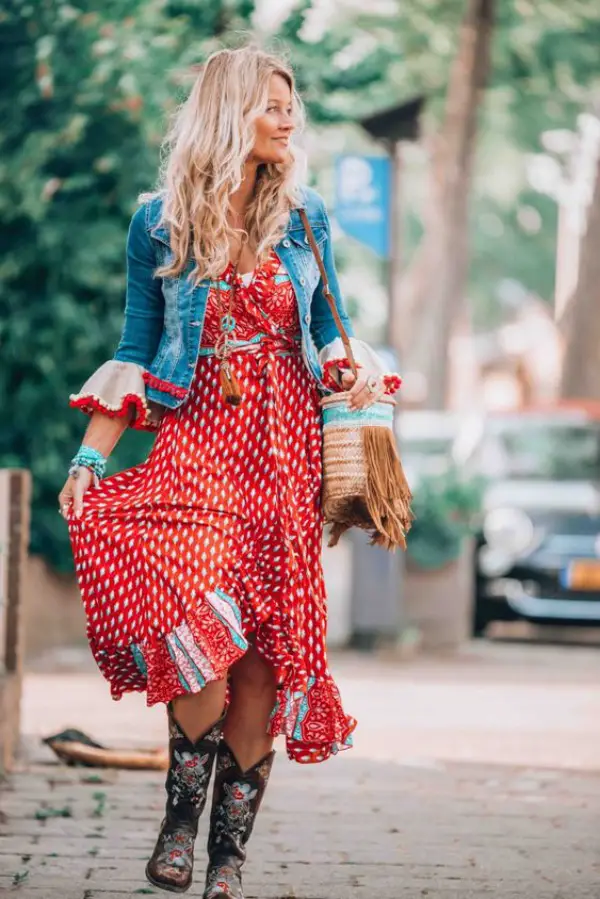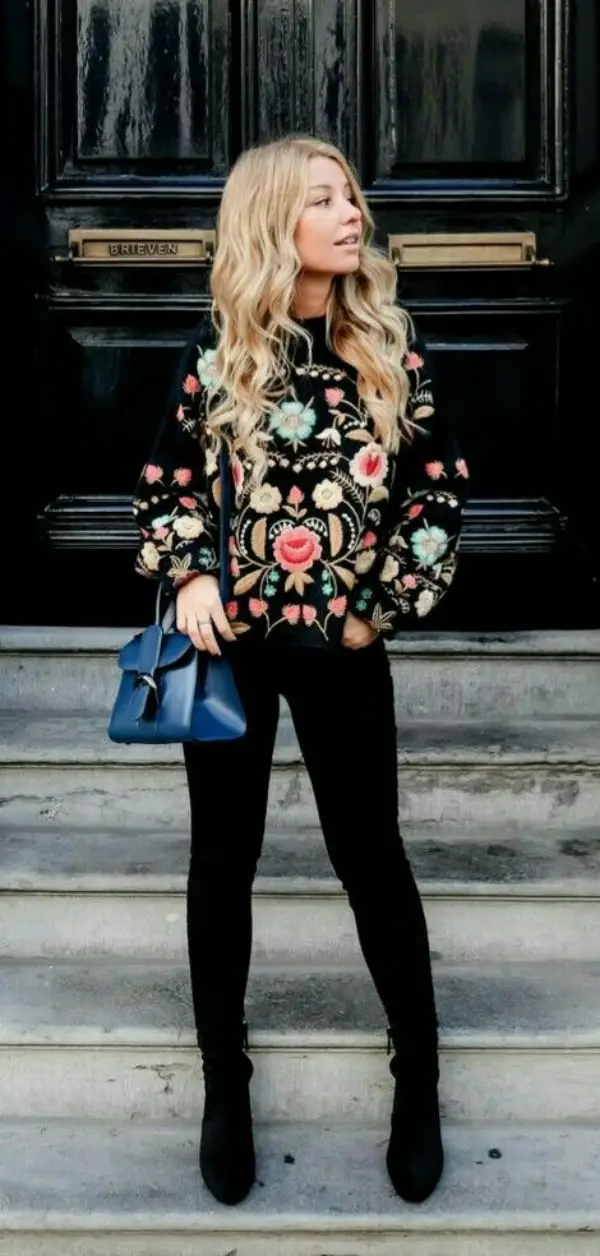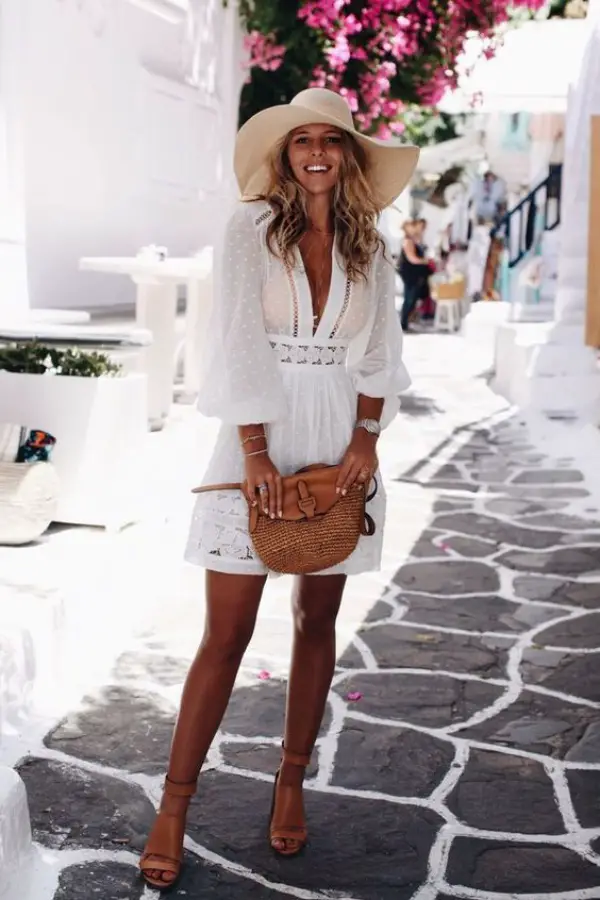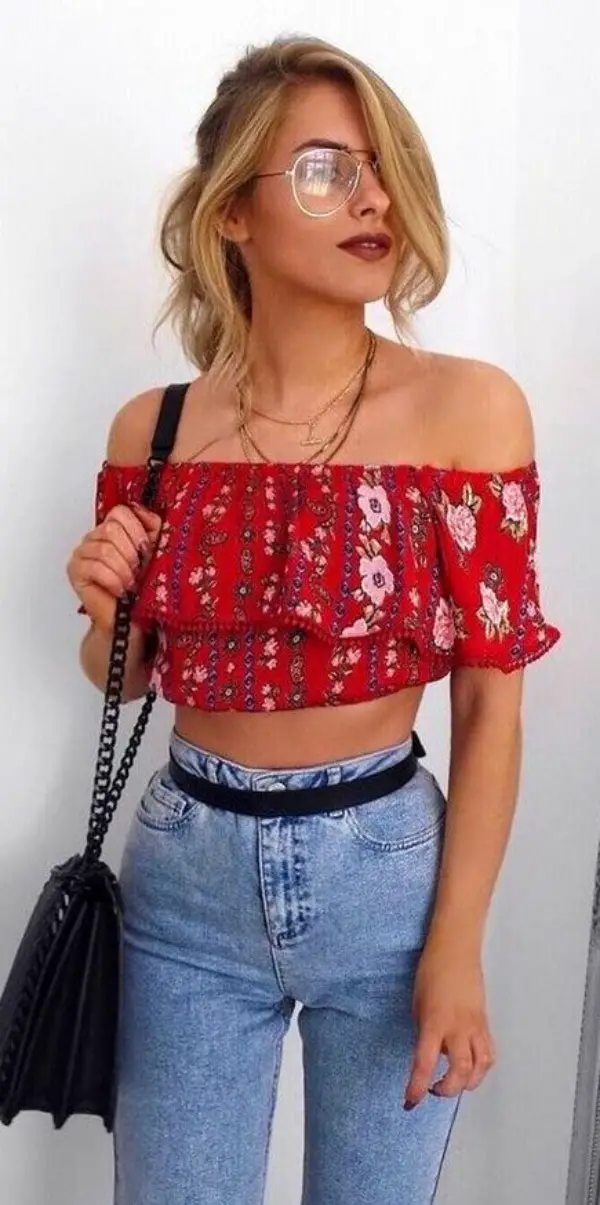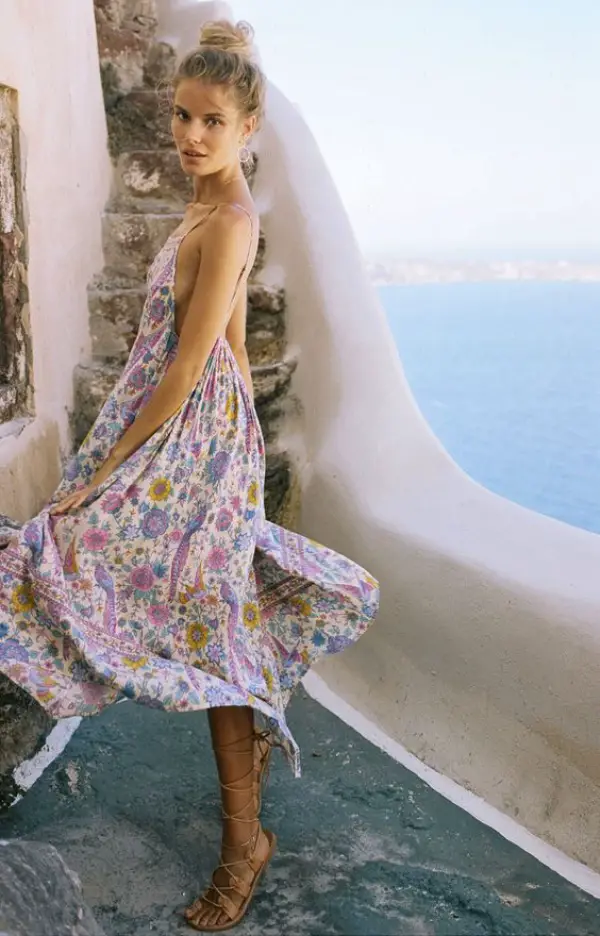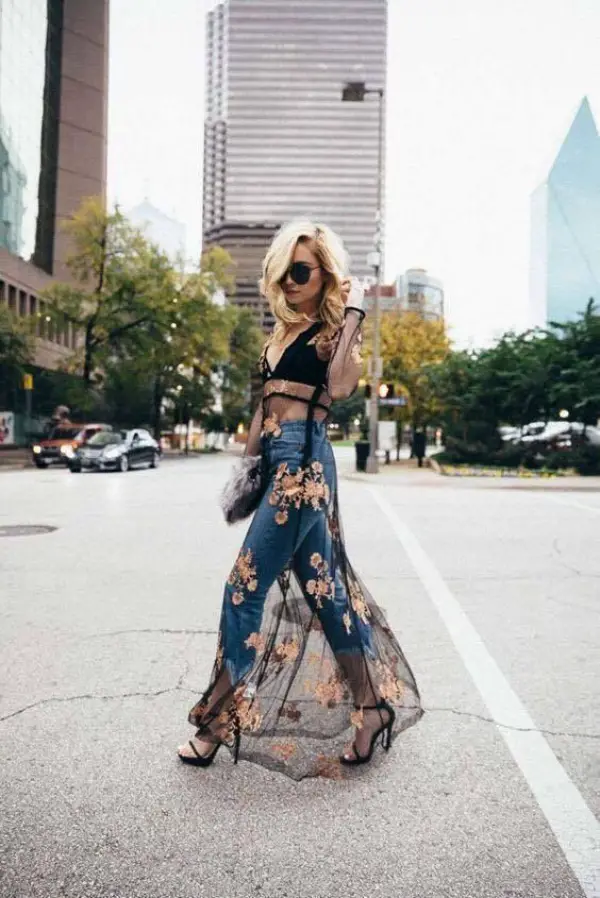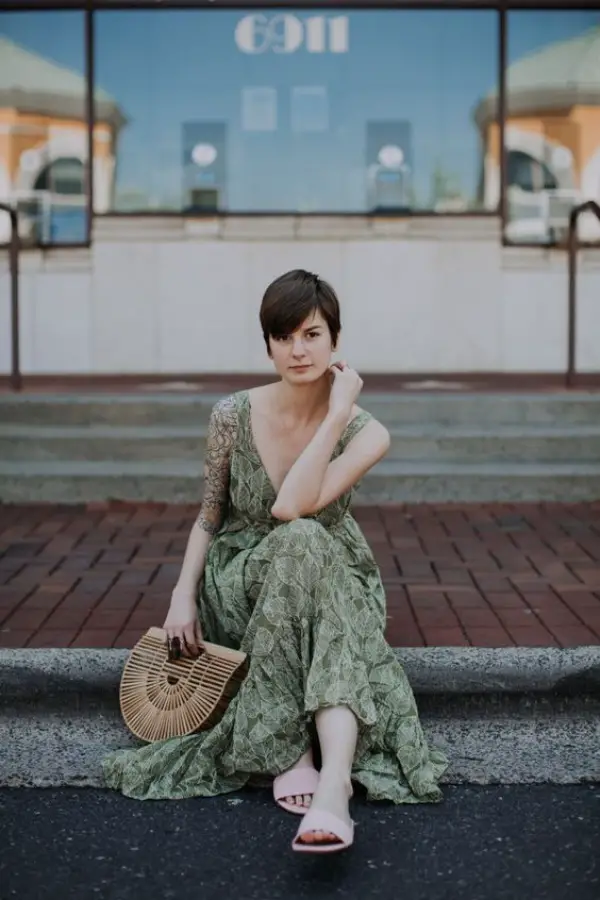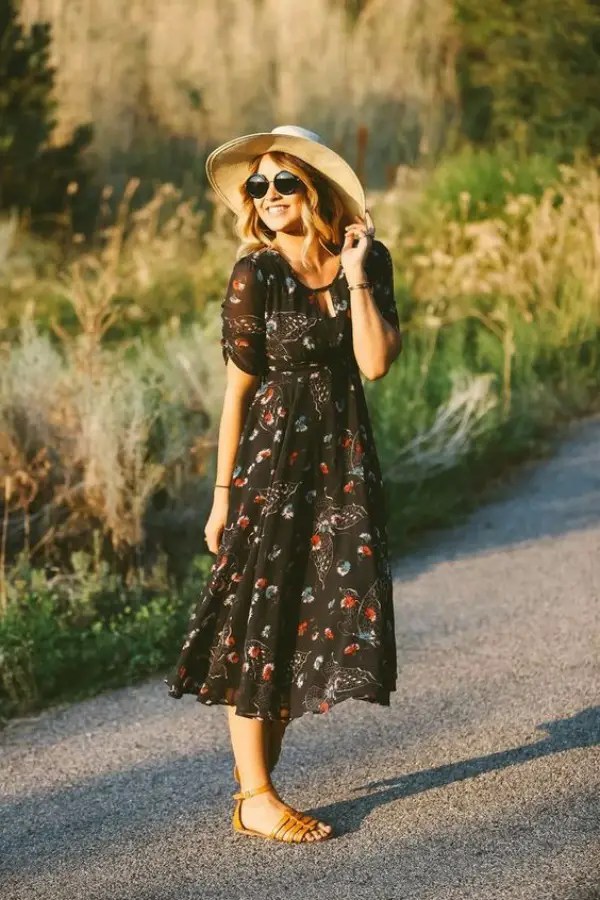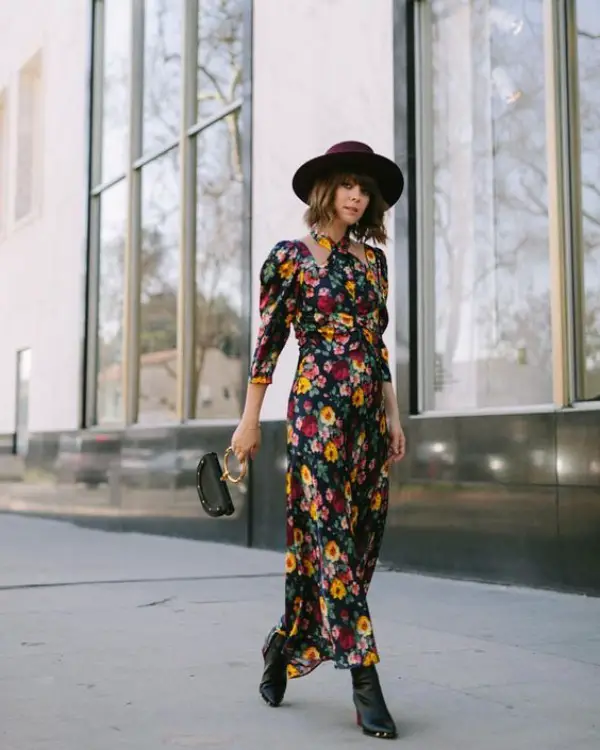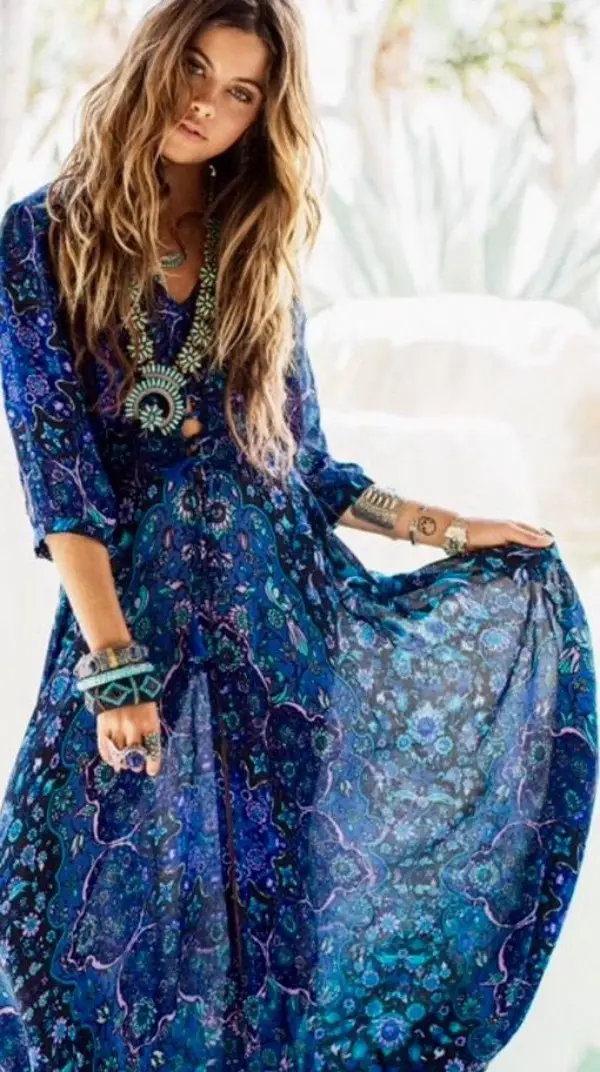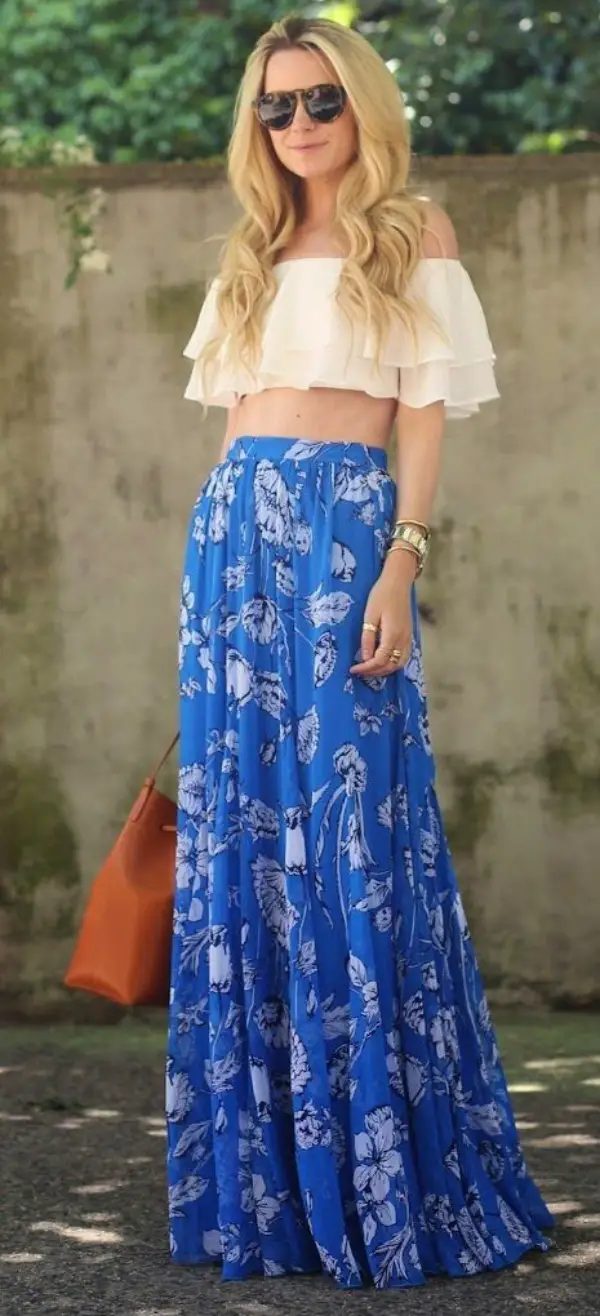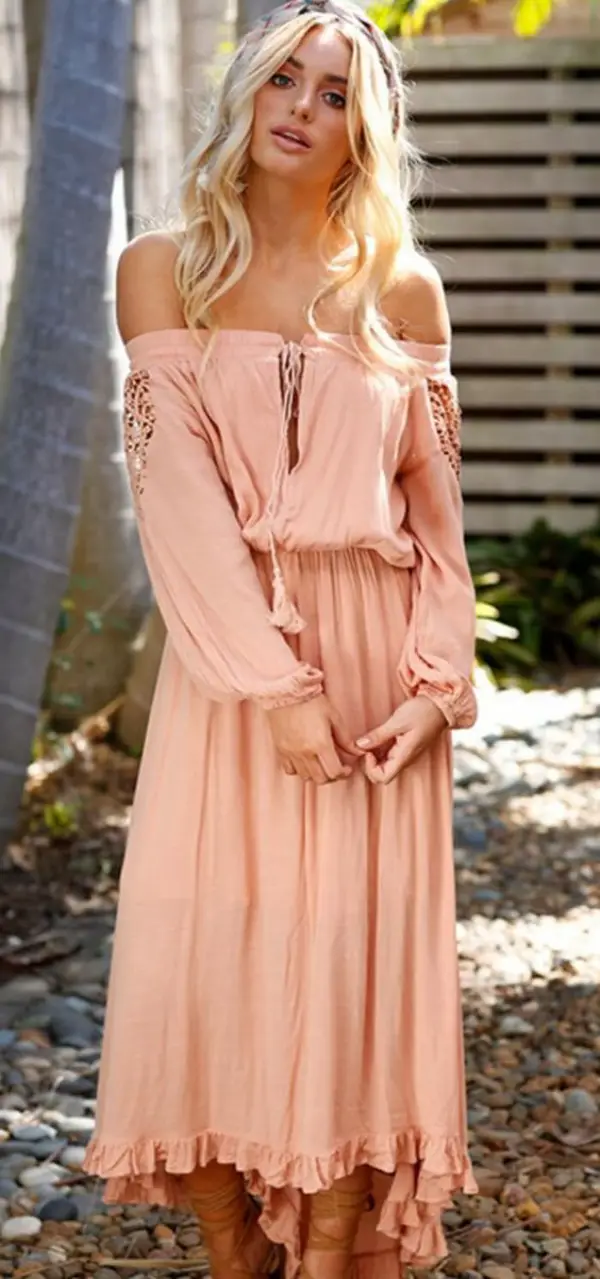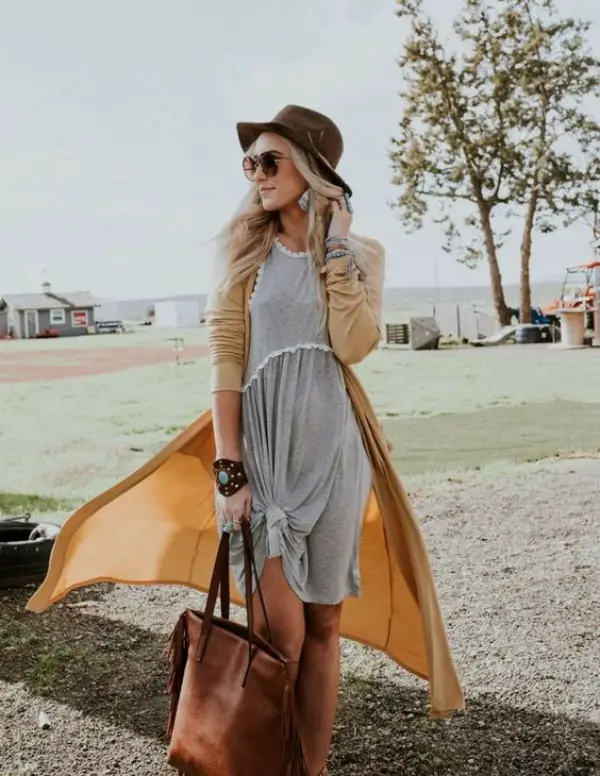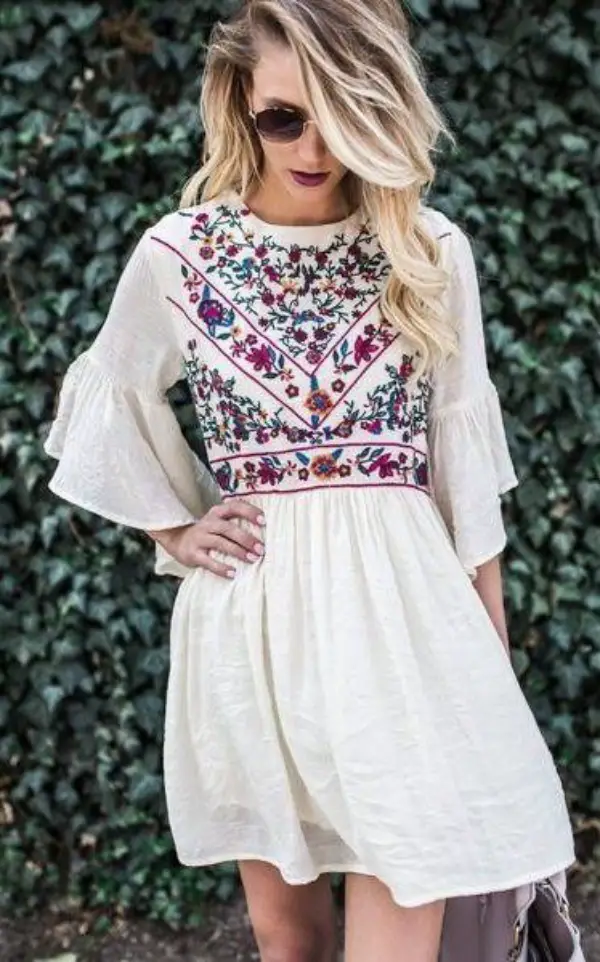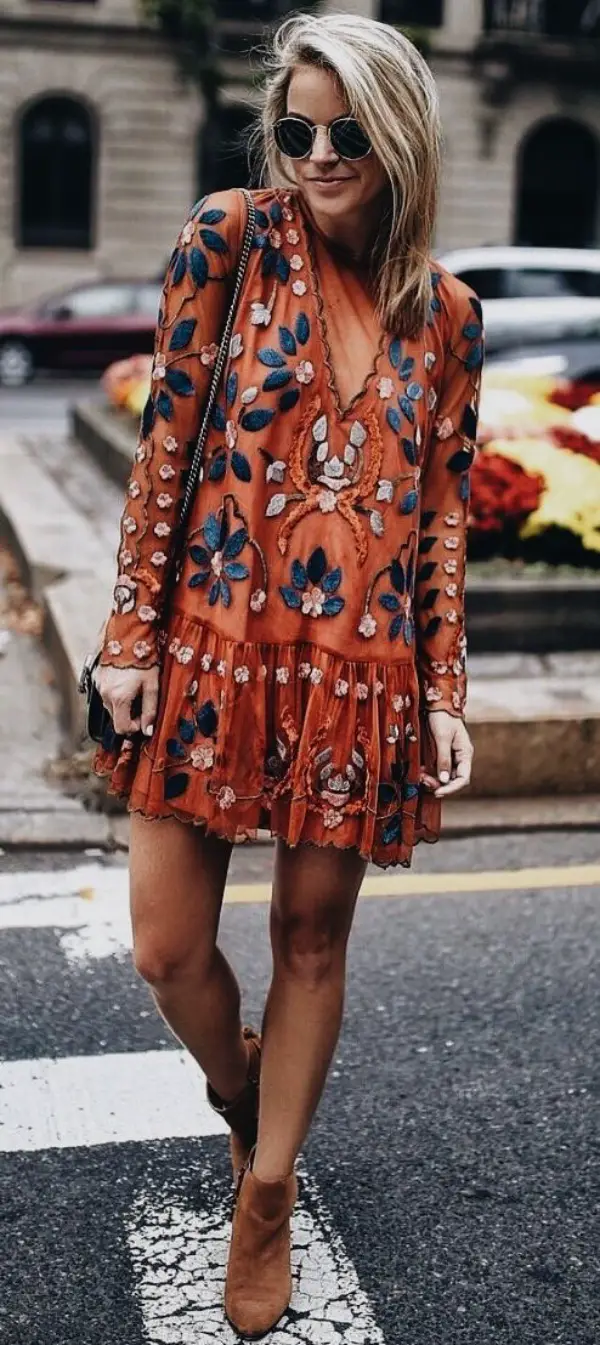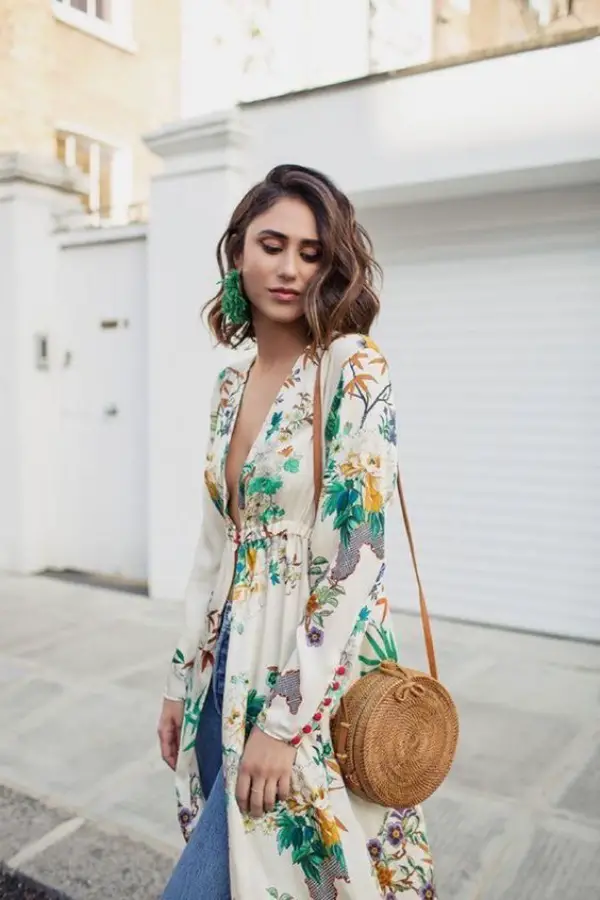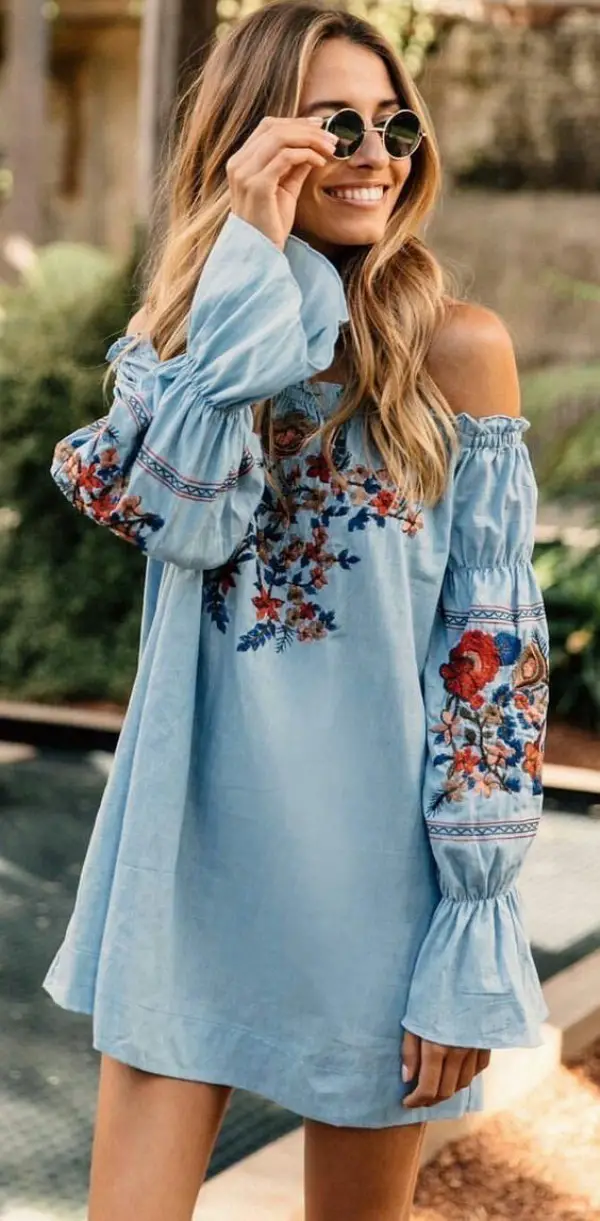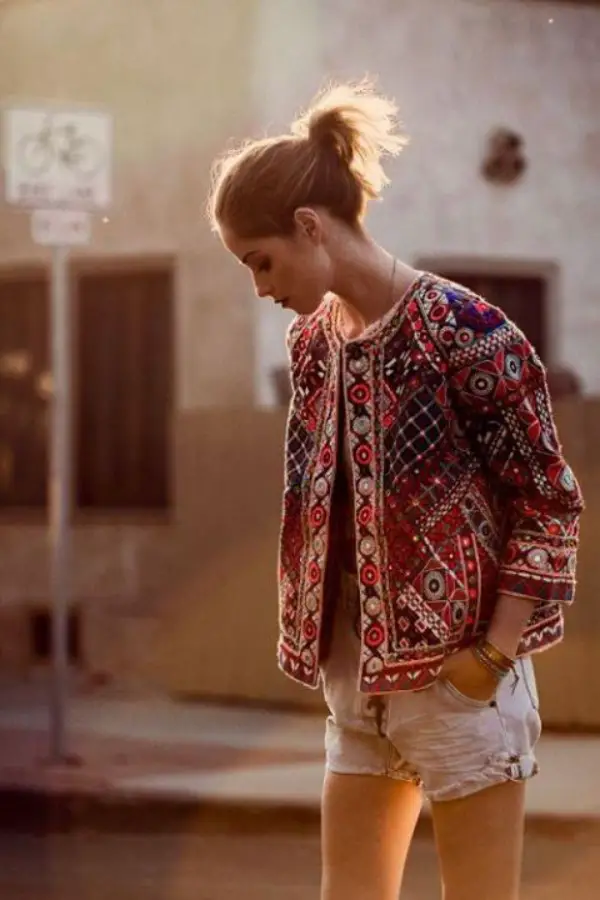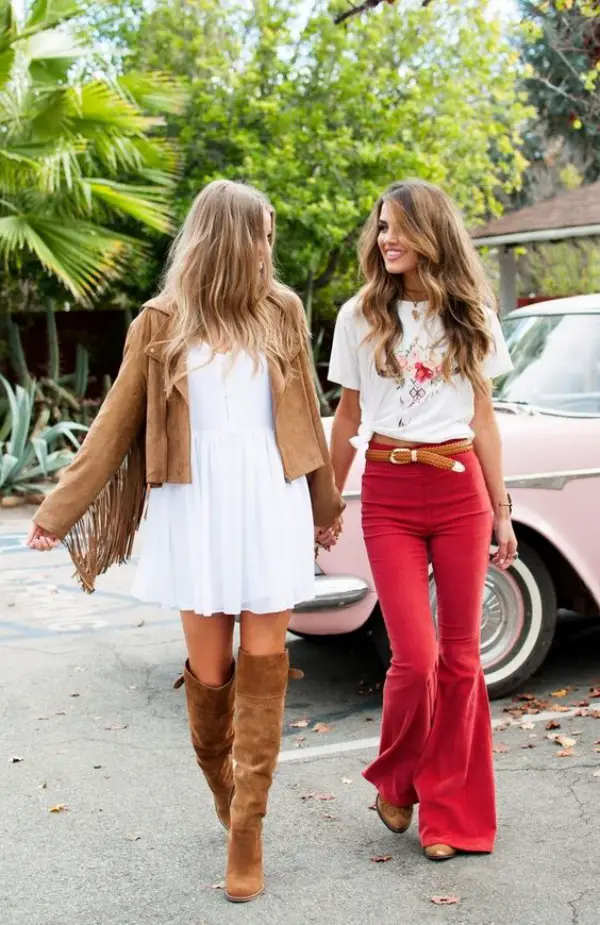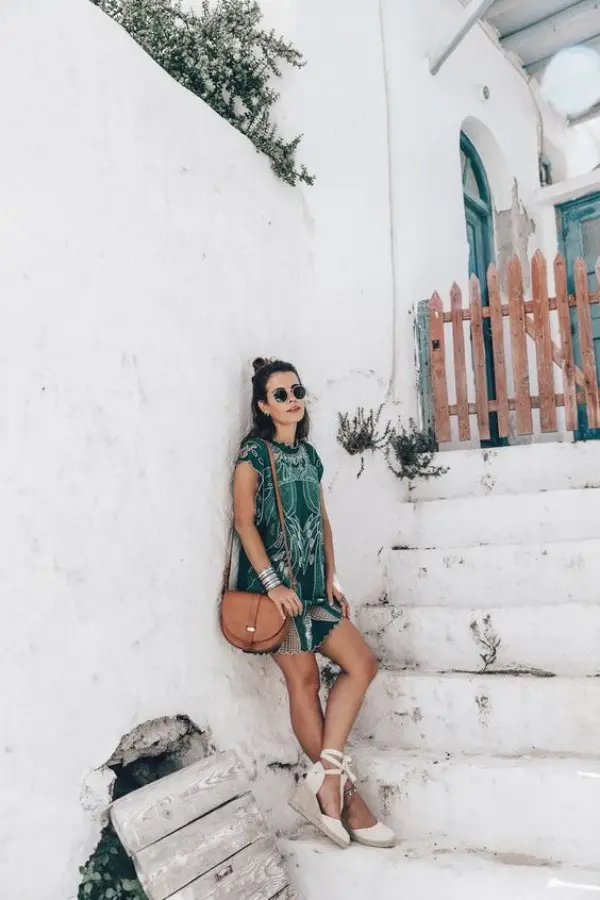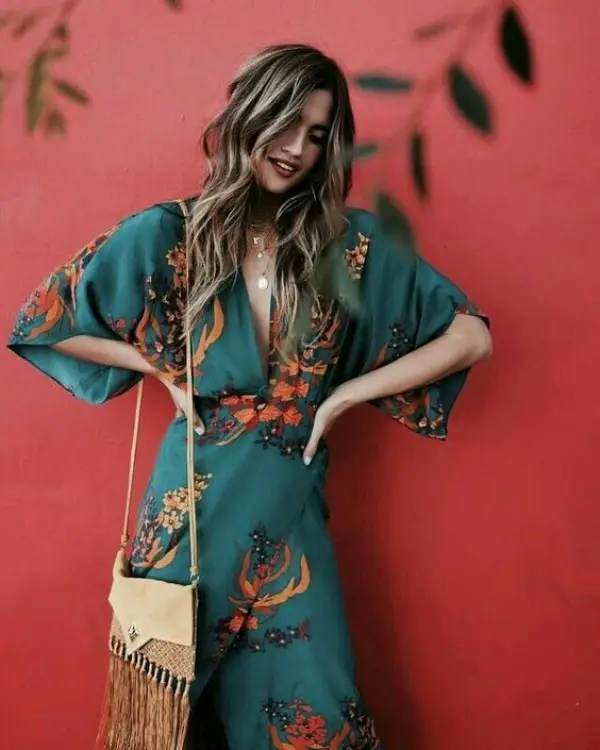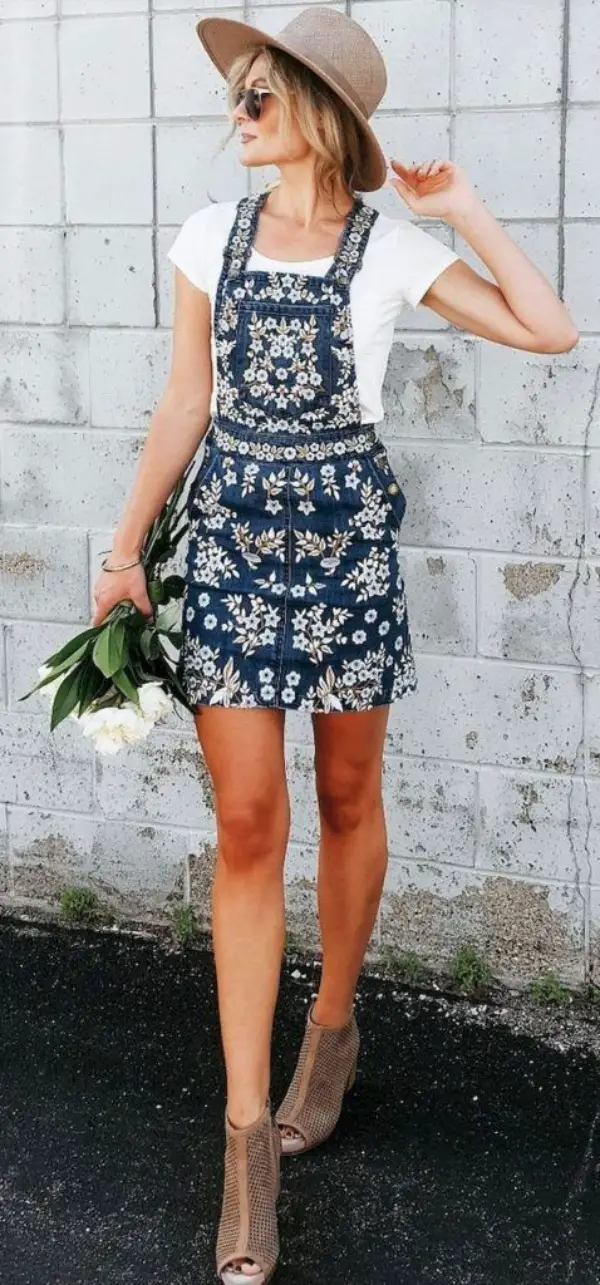 Bohemian Style Outfits To Try This Summer including the ones dished out above are going to offer your wardrobe a major facelift. How many more times are you going to show up in those boring denim, shorts and shirts? It's time to go bohemian! We have brought forth 5 useful fashion tips for summer which have been brought forth to make the summer more interesting and enjoyable. If you don't have any specific problem with wearing stark and distinct coloured clothes in busy prints and patterns, then opting for the bohemian dressing style would be the best bet. This is a unique fashion trend and is definitely a must try for anyone who hasn't yet given it a go.