Colors bring happiness and add new meaning to a person's life. That's the reason why we always want to put as many colors as possible when opting for a new manicure. But it doesn't mean that different colors would look pretty for every nail design. Actually, there is much better option than this – the rainbow nails. This summer season, if you're planning to go with splashy rainbow nail art ideas, then try to add some patterns like polka dots and stripes to achieve a more special effect.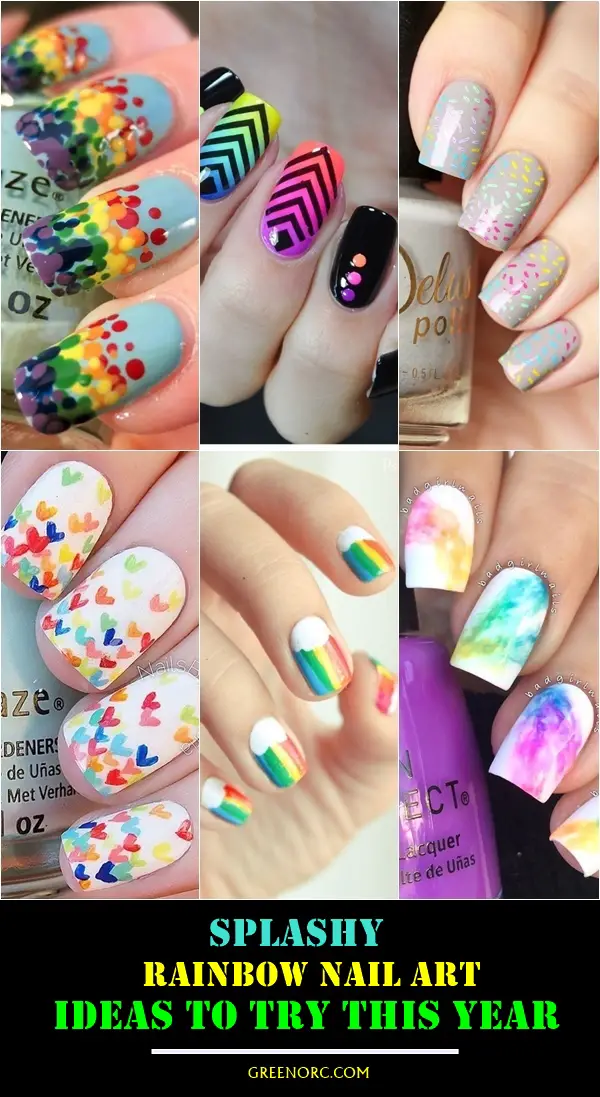 Friends! You would be surprised to know that rainbow nails are a rare thing to get noticed. Previously, one use to opt for such design only when it rains. Acrylic nail art needs no introduction. These latest trends in fashion are perfect to make you a femme fatale at the event. But, nowadays many girls and young ladies are getting rainbow patterns on their nails and they have their own personal view attached to it. So, today let's take a look at these 7 amazing rainbow nail art designs.
Splashy Rainbow Nail Art Ideas to Try This Year
Pretty Polka Design!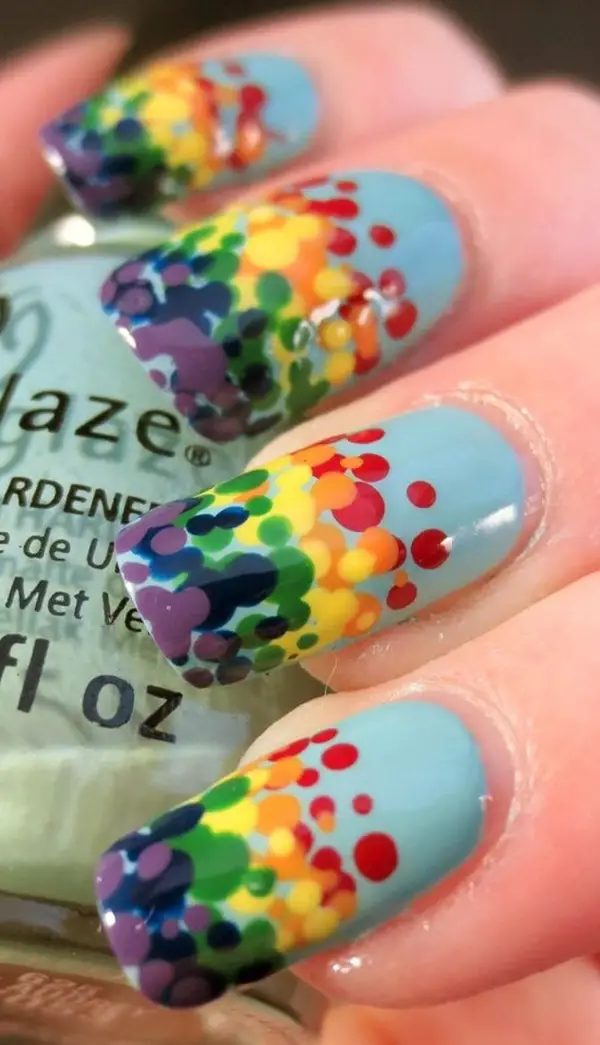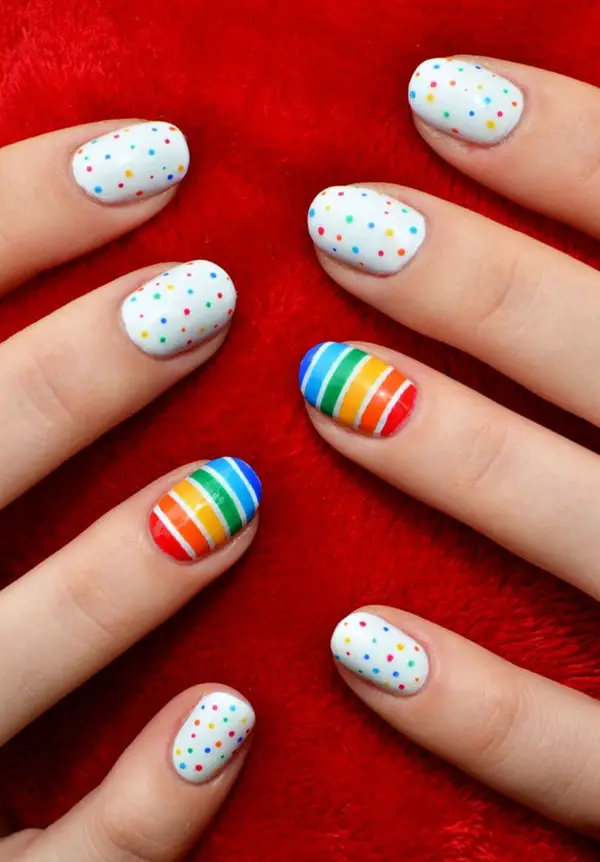 Gals! Choose the most eye popping colors and try to achieve pretty polka pattern. A subtle and fun way of making rainbow-inspired nails is through polka dots only. But, instead of scattering the colors, you can arrange them well to fit the colors of the rainbow and for a brighter look.
Rainbow Chevron!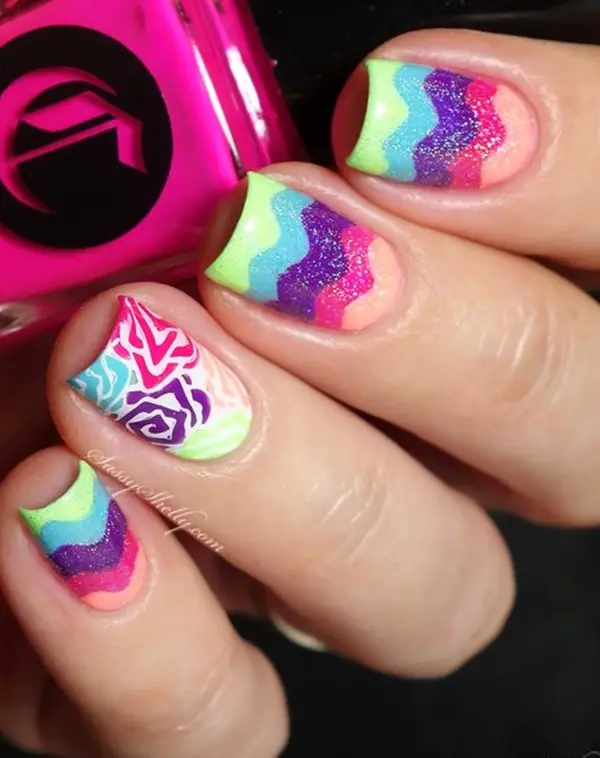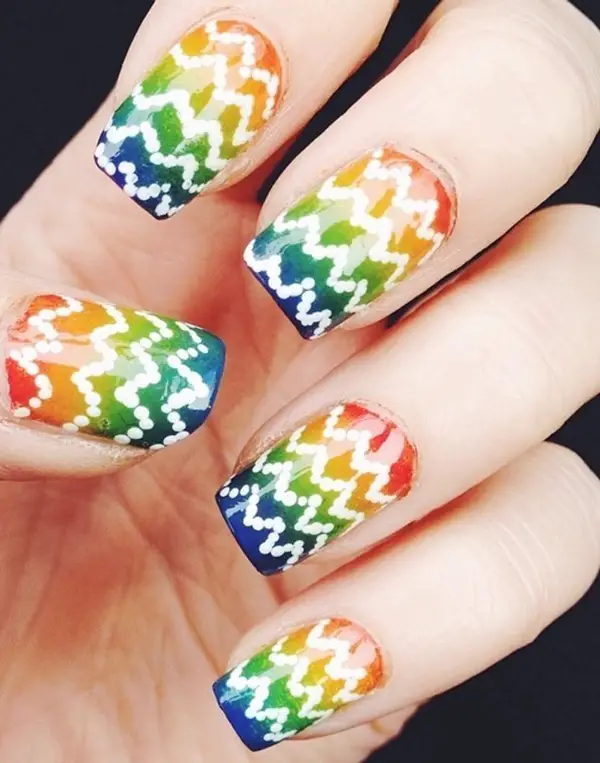 This splashy rainbow nail art idea is easier to accomplish than it looks. You can wear this cool nail art by painting the bottom half of your nails with pink and top half blue. Later, paint the neon green at the top, purple in between and orange at the bottom.
Rainbow Sprinkles Nail Art Design!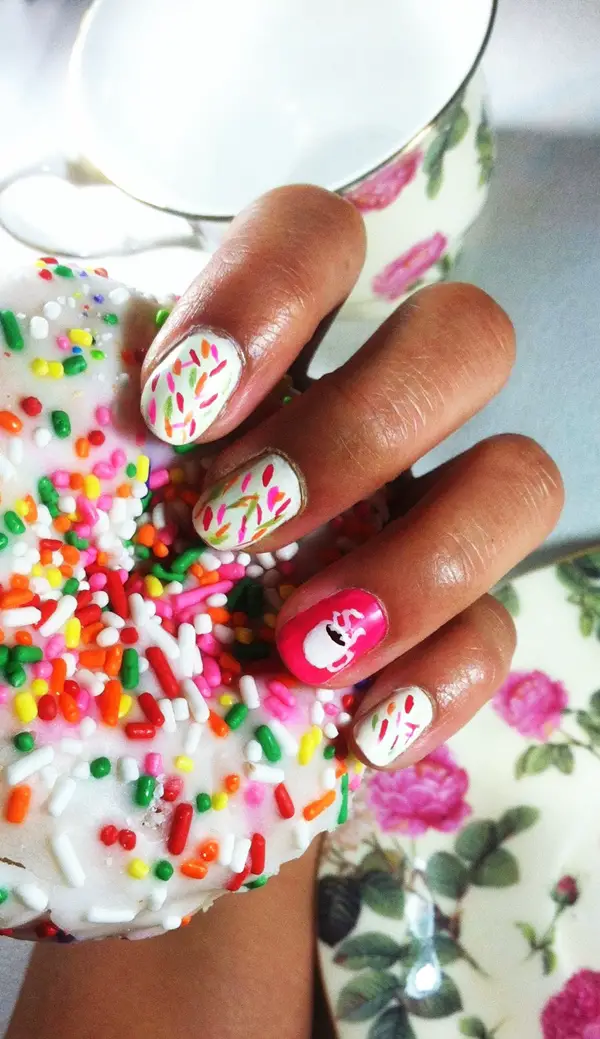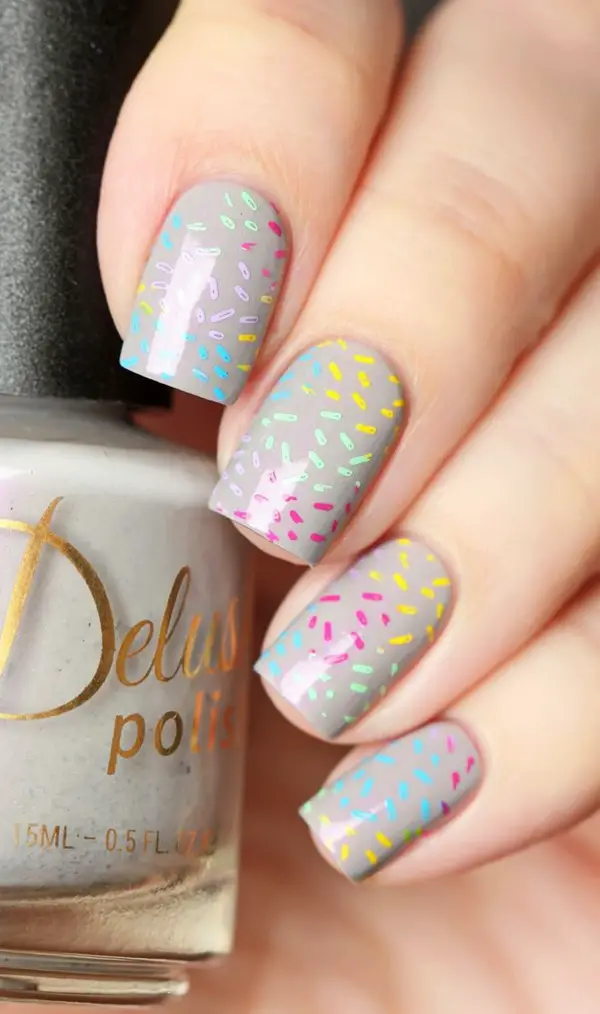 Who doesn't love sprinkles? I guess no one as they look good on everything such as – cupcakes, cookies and doughnuts. And, we bet you wouldn't mind having them on nails as well. Start by painting nails off white as base. Then, use a nail striper dipped in a nail color and create sprinkles on nails. Don't forget to seal it all with a top coat. Here are some tips to have beautiful nails will surely help you to have beautiful and healthy nails.
Easter Pastel Rainbow Stripes!
What a cute idea! Well, I personally love anything if it is in pastel. I really enjoy having this design on special celebrations such as – Easter, New Year. Start off with white color as the base and use nail striper to create diagonal stripes with pastel shades. After drying, place the strips of tape along the diagonal lines and carefully remove it for a final look.
Geometric Rainbow Patterns!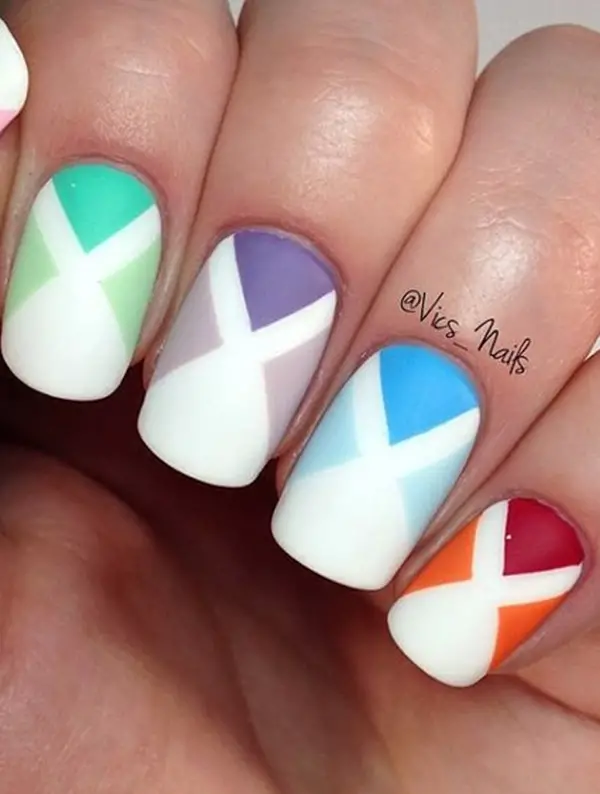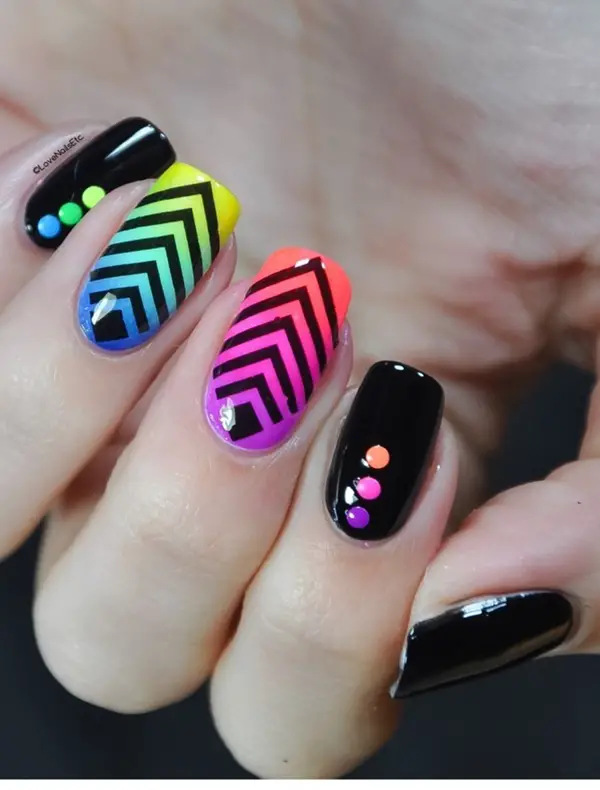 This is such a pretty, fun filled and easy to try design from popular splashy rainbow nail art ideas list. Geometric nail art showcases all the colors in a spectrum. To achieve this, keep the base white and apply different color nail polish stripes in the order of the rainbow onto the makeup sponge. And, dab it onto your nails till you're satisfied.
Rainbow Glittery Design!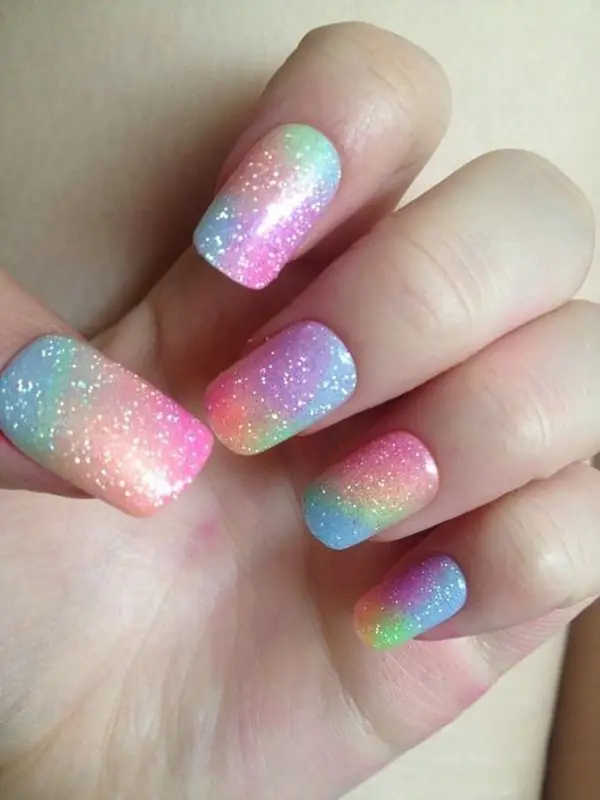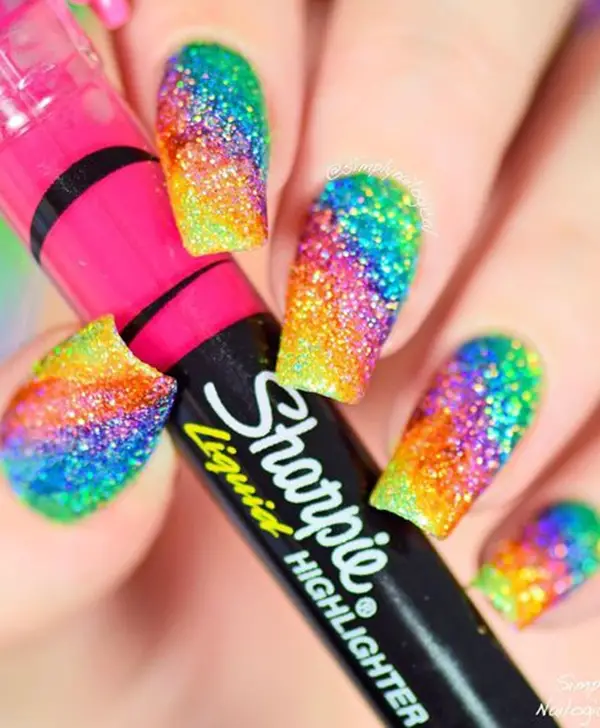 If you simply want to shine, you should choose glitters with colors and start creating your glimmering rainbow nails. Choose shades like – blue, violet and indigo. Moreover, this design is great for night out with boyfriend.
A Rainbow Ladder!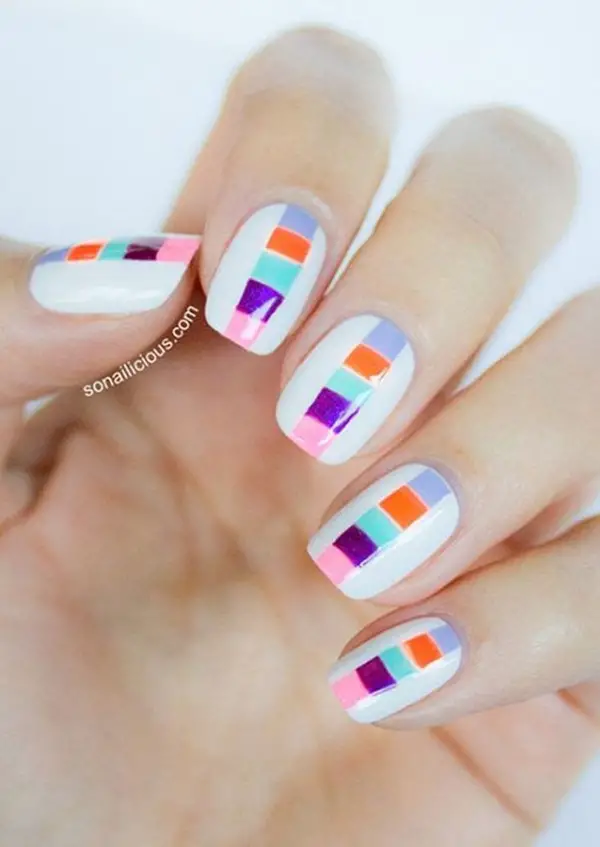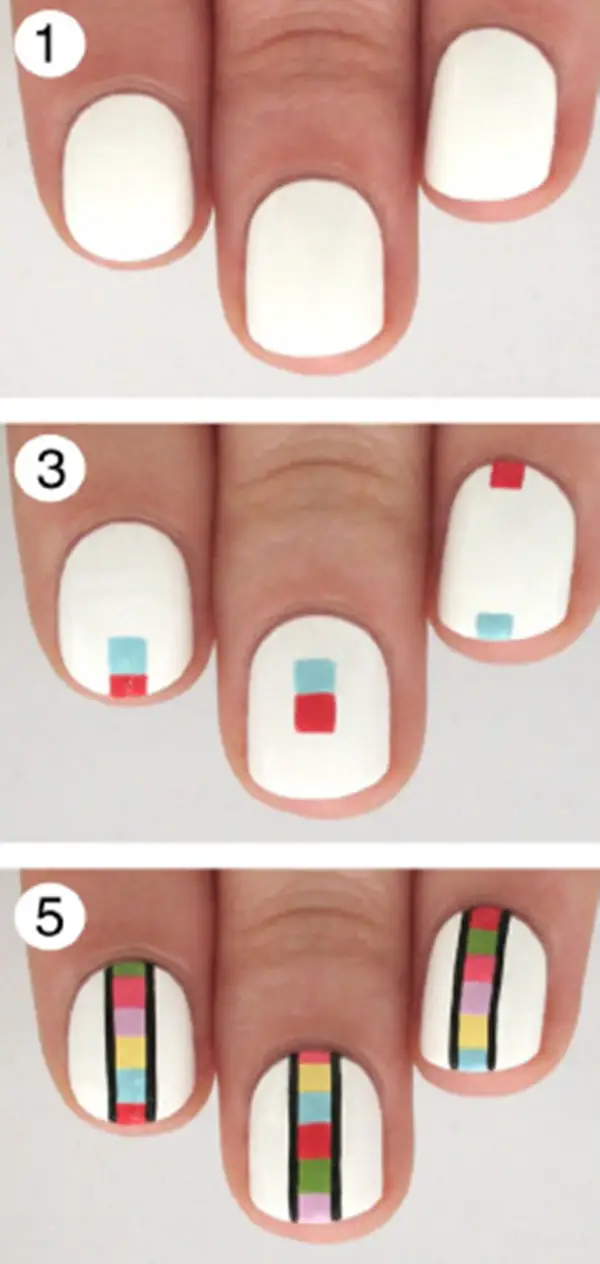 This is a good option to make your kids happy. To achieve this, apply white coat at the base. Now, with the rectangular brush dipped in red polish, create squares at different places. Continue this till you have your rainbow ladder complete. Finish off with a top coat and you're ready to climb the ladder. Follow these simple steps to make good nail art designs and decorate your nails in a beautiful manner.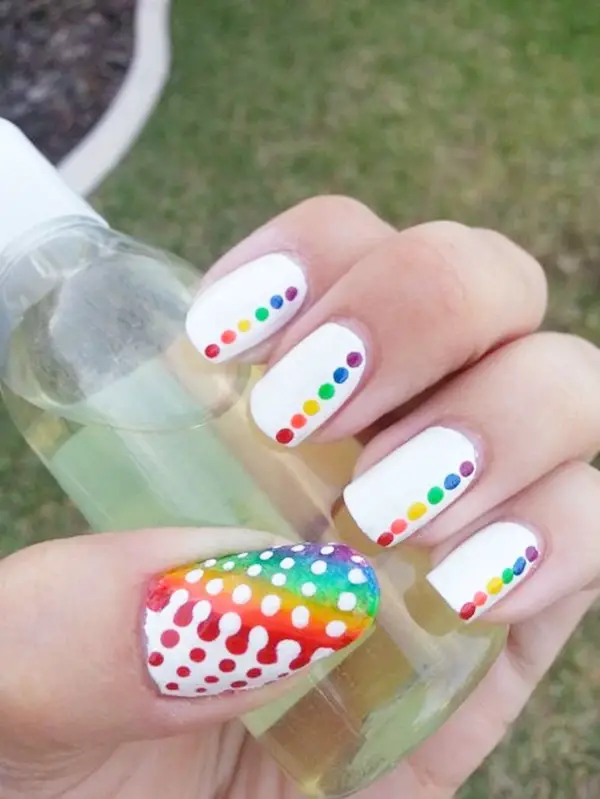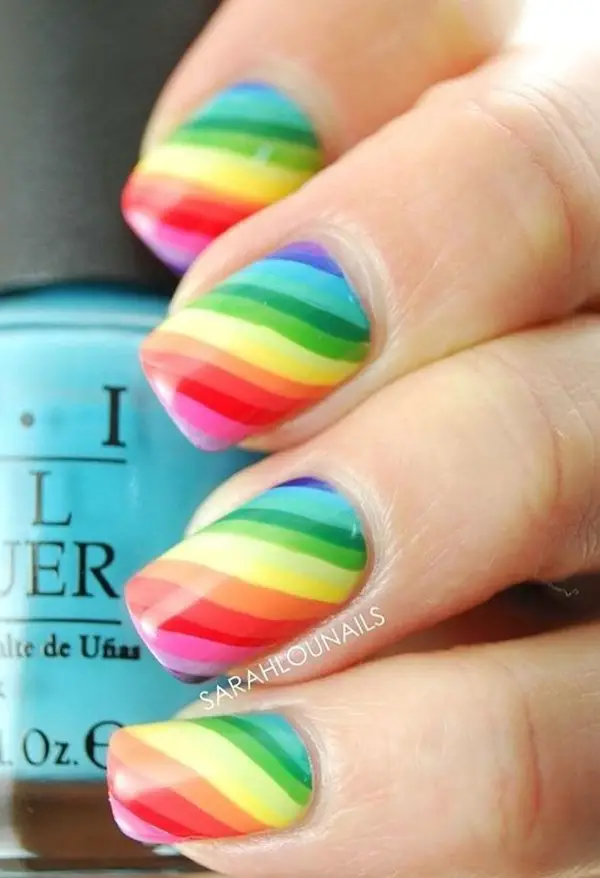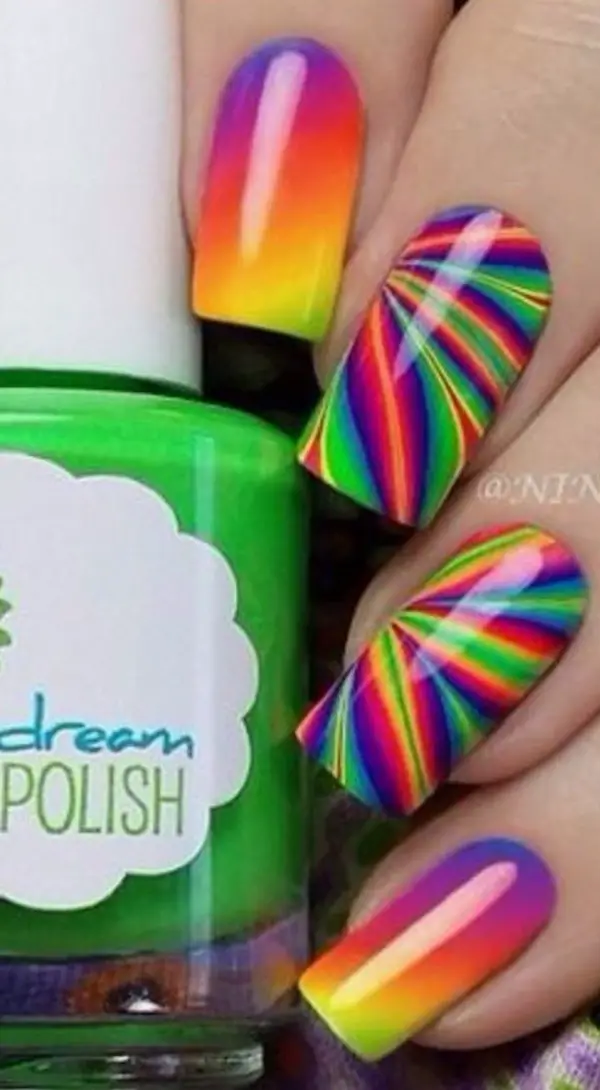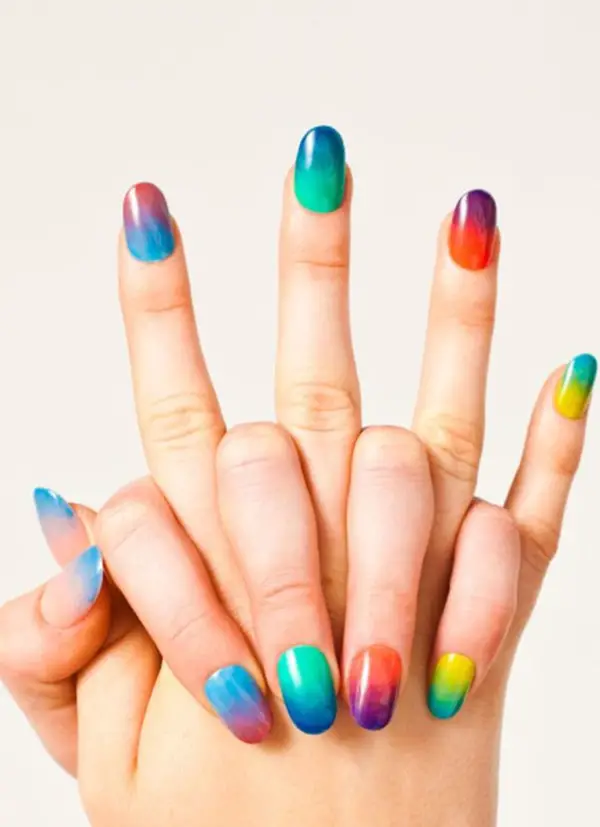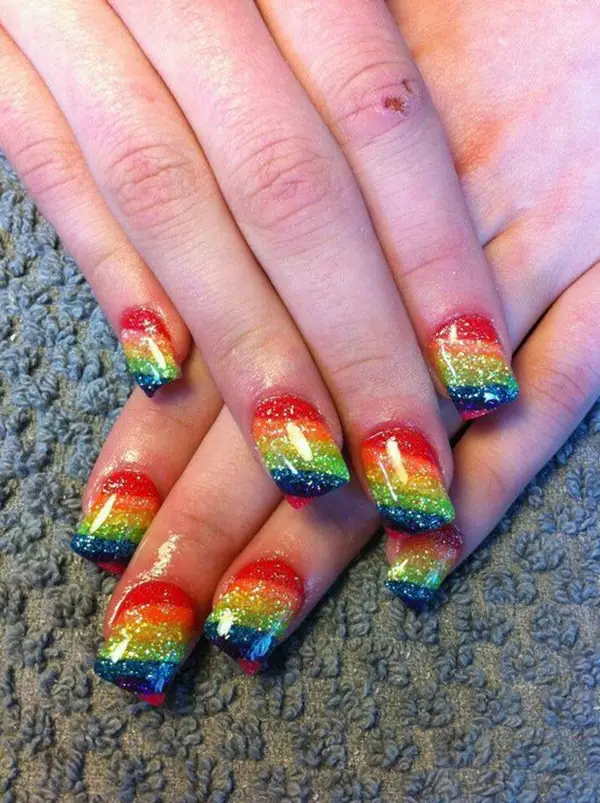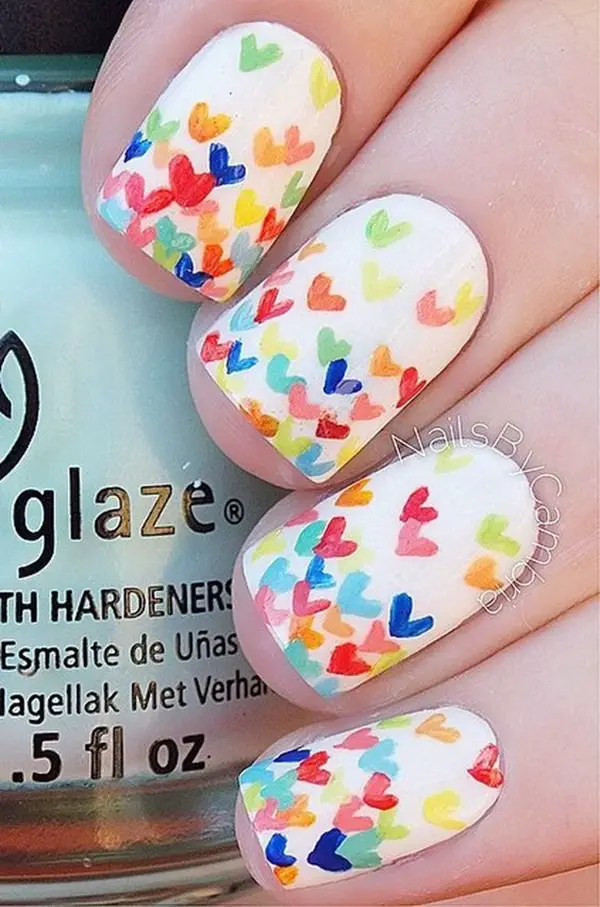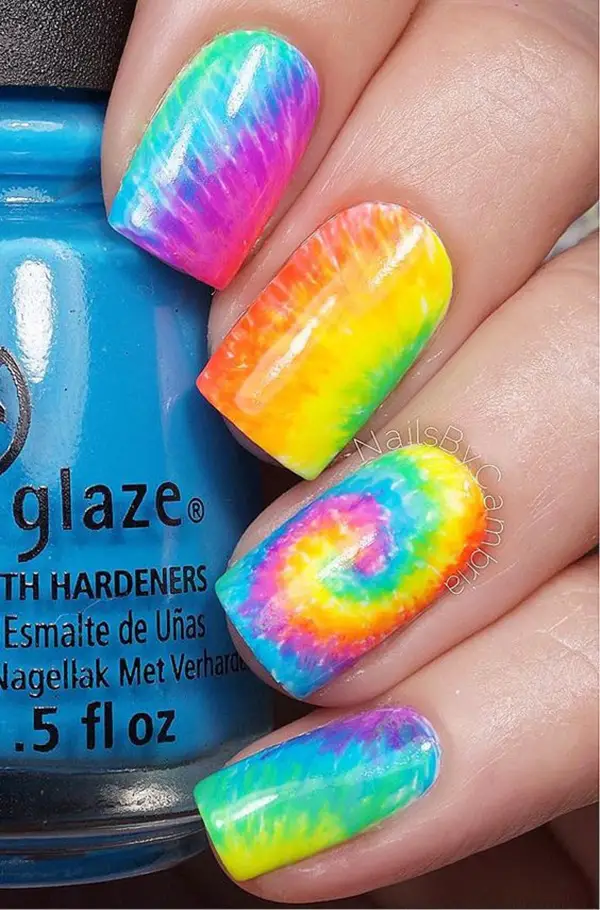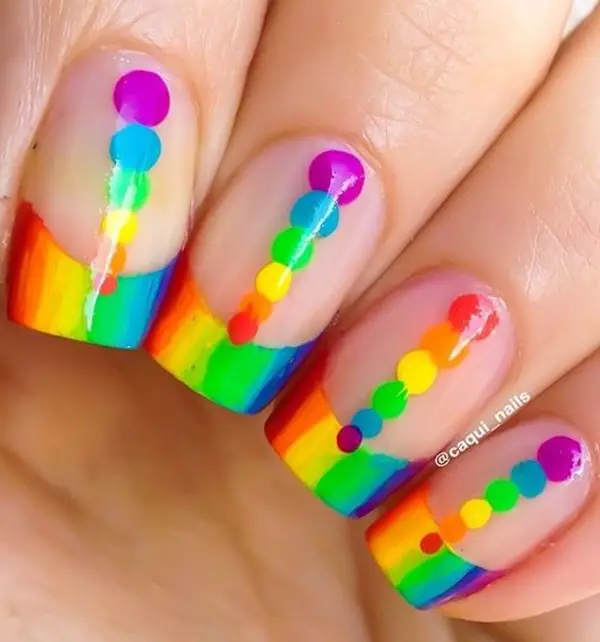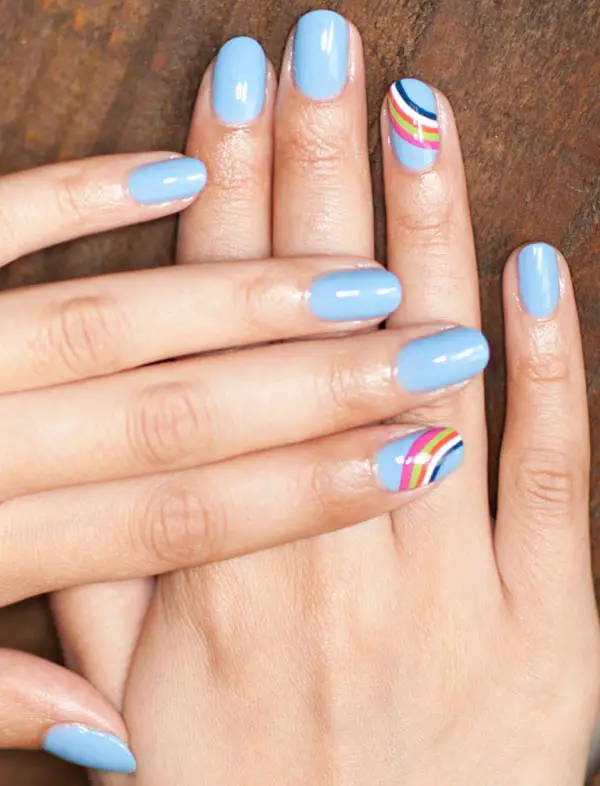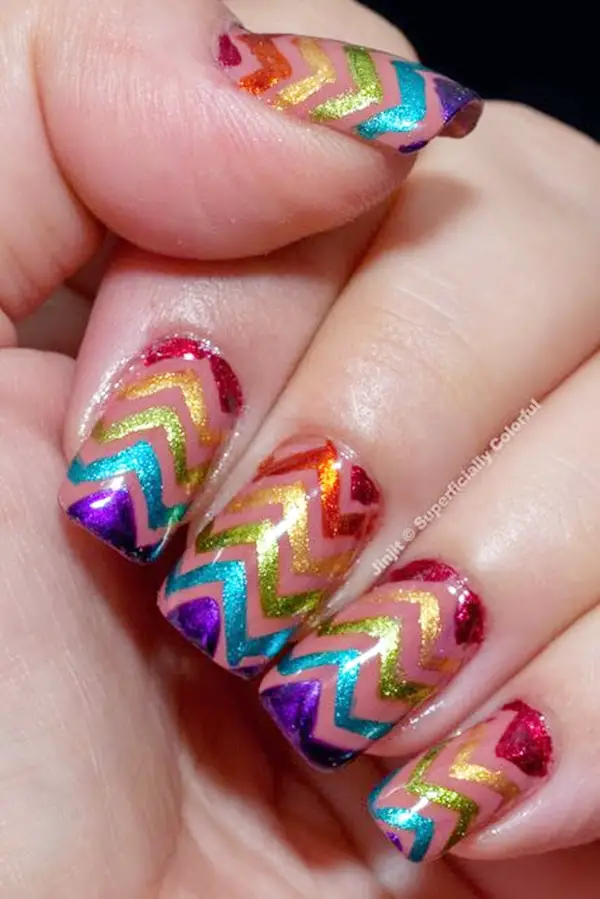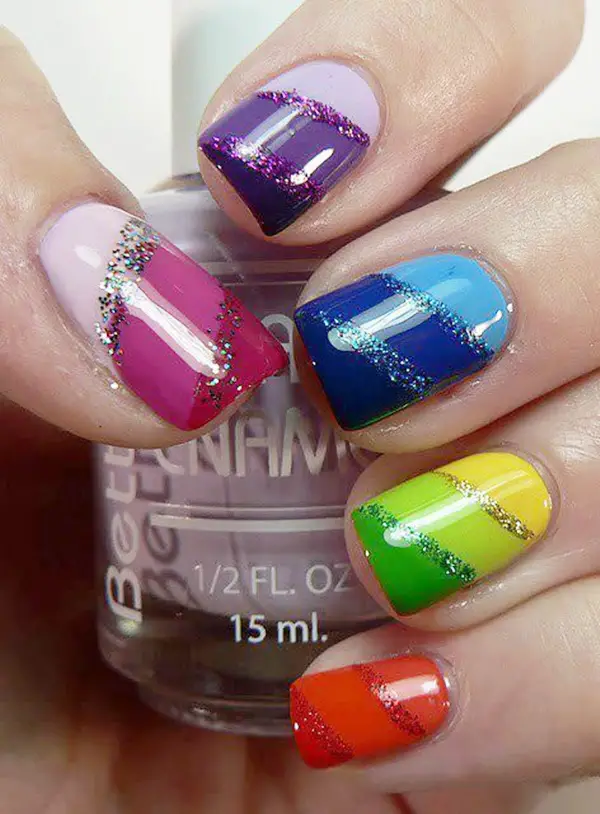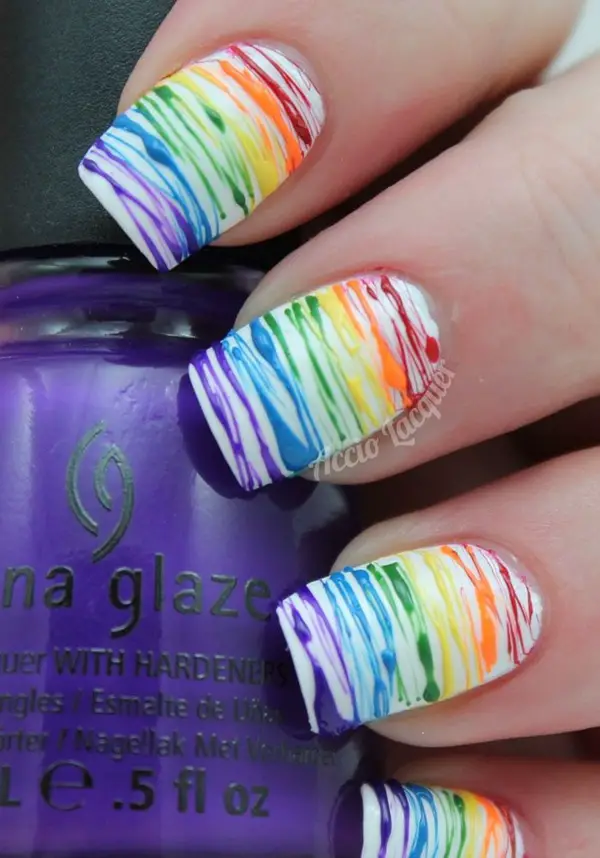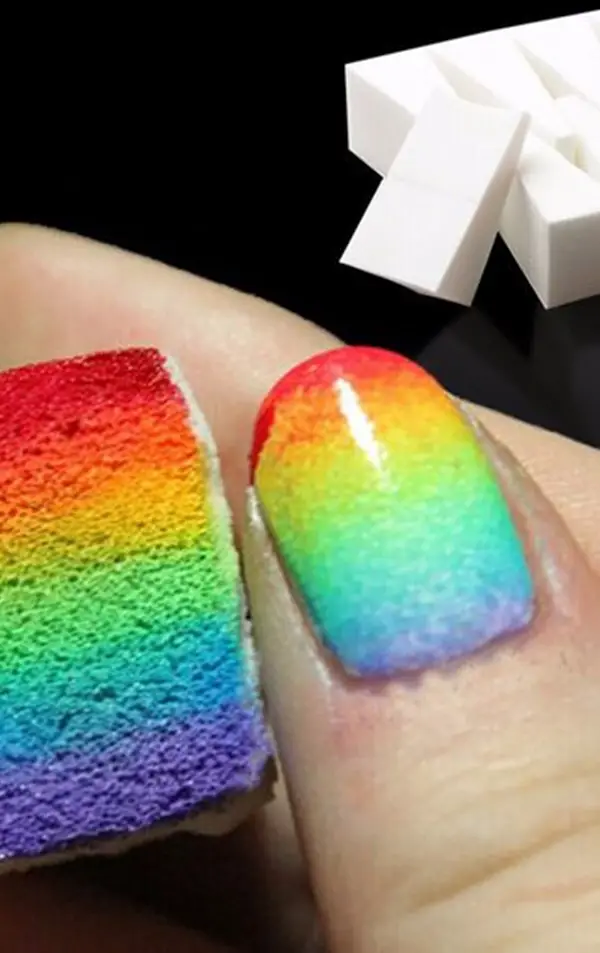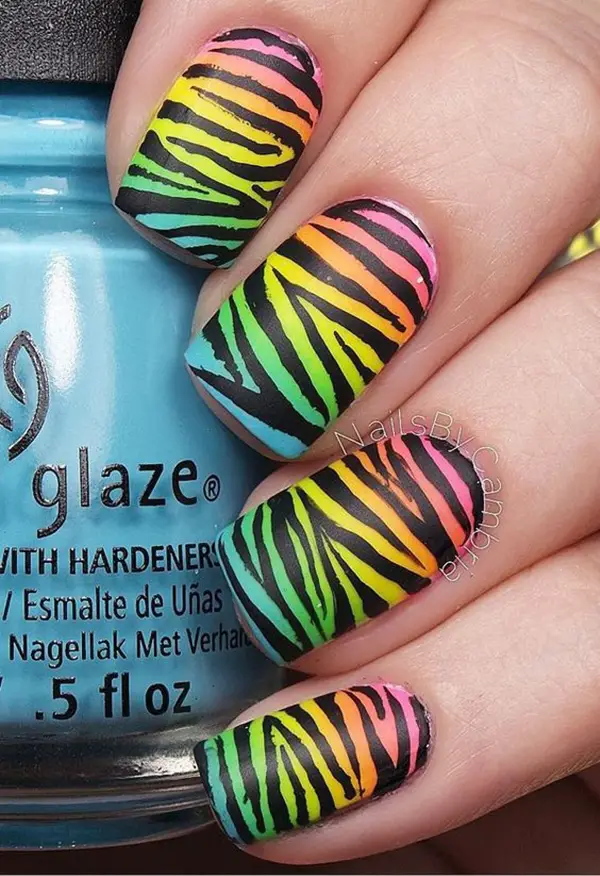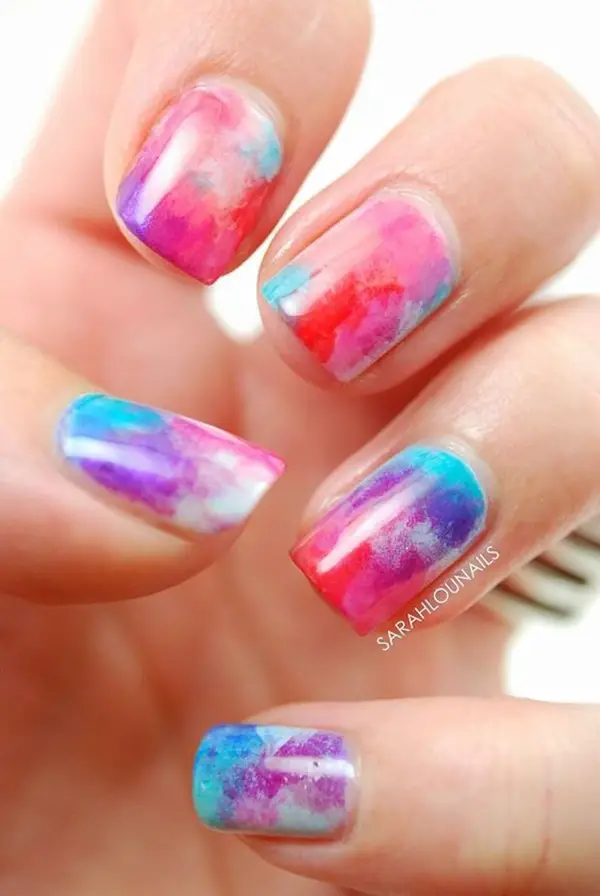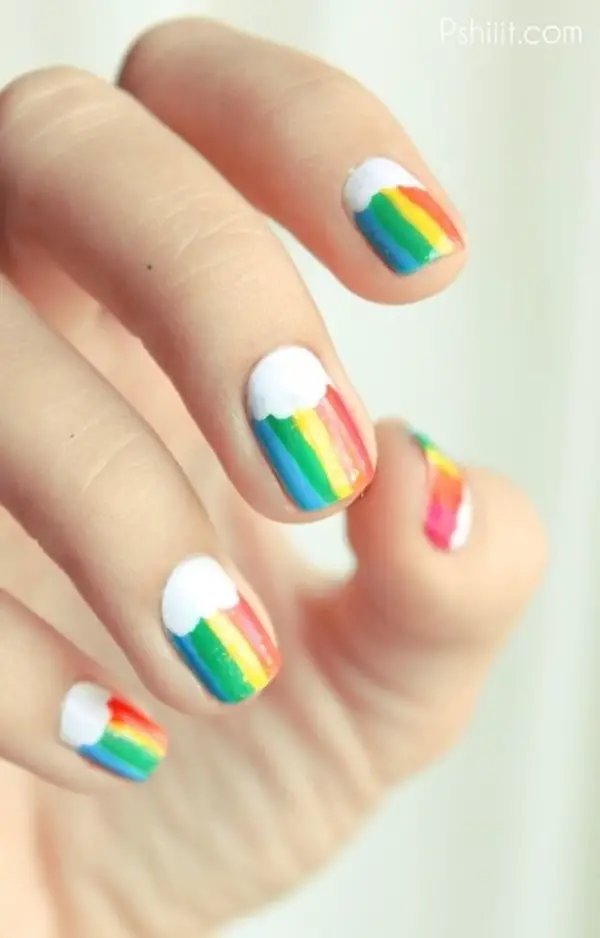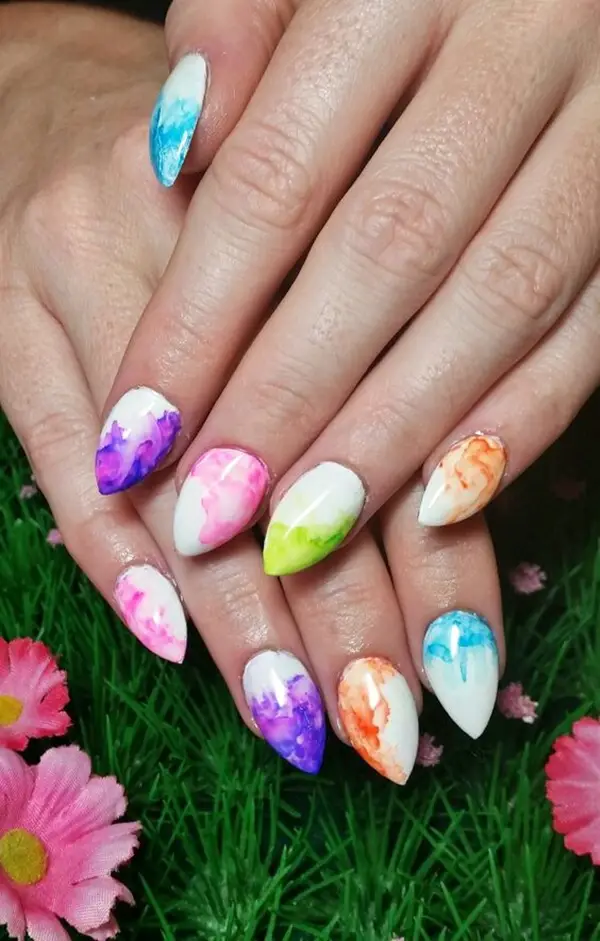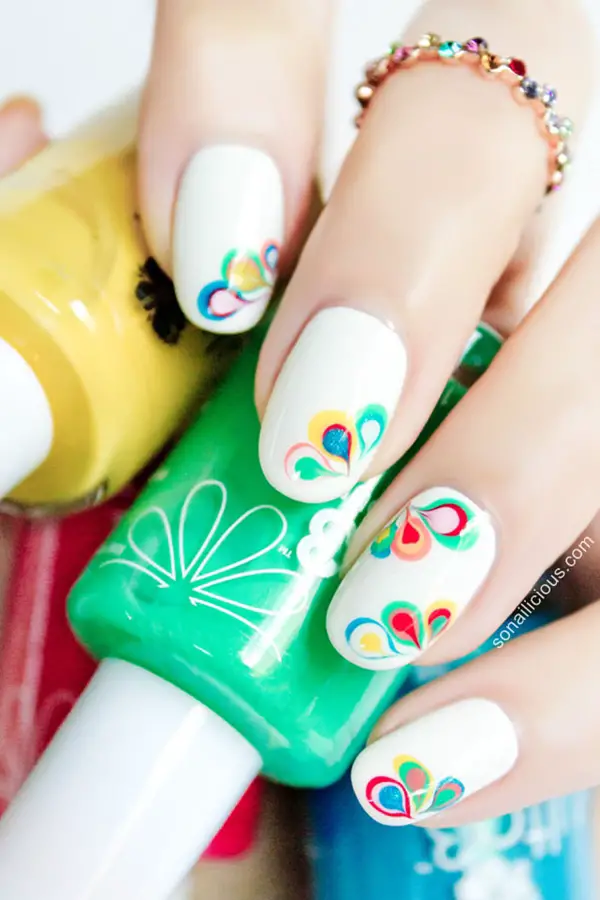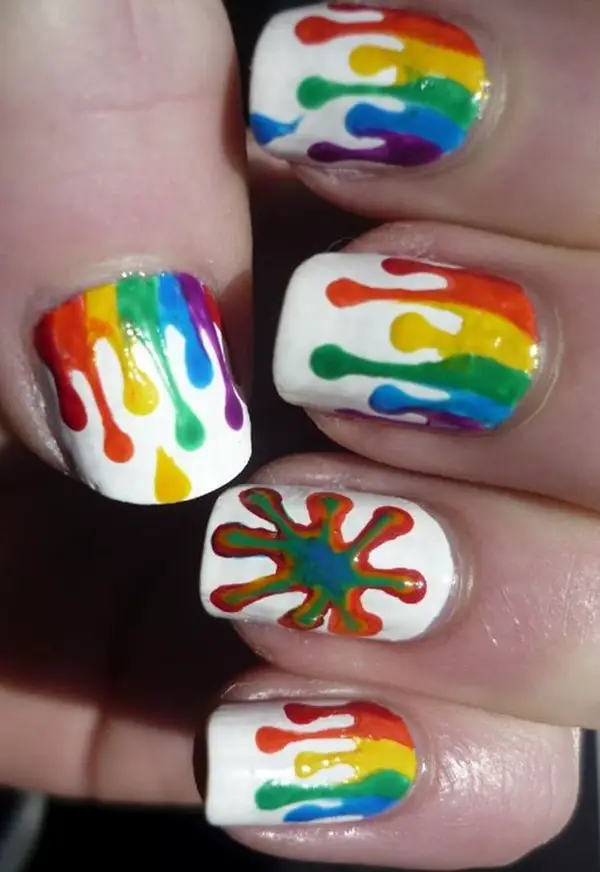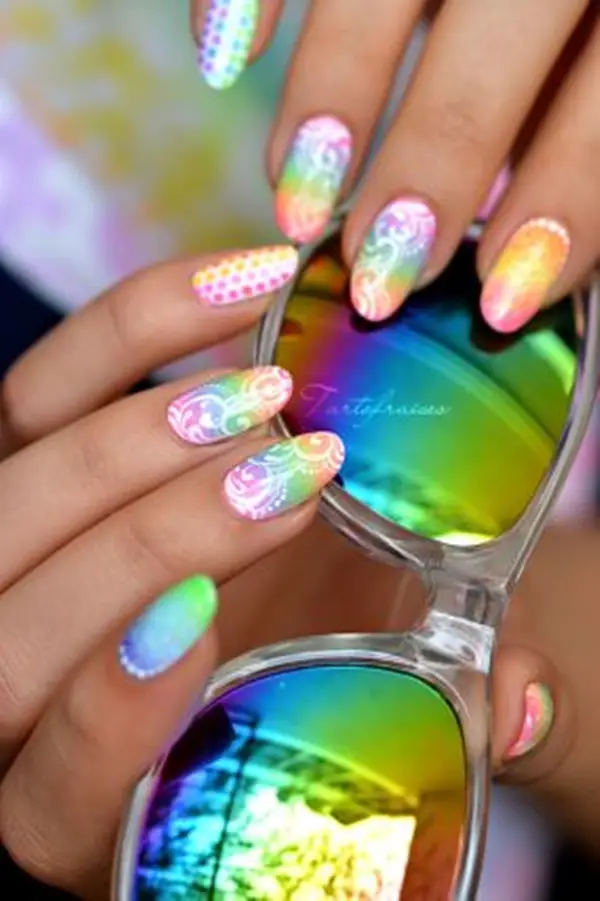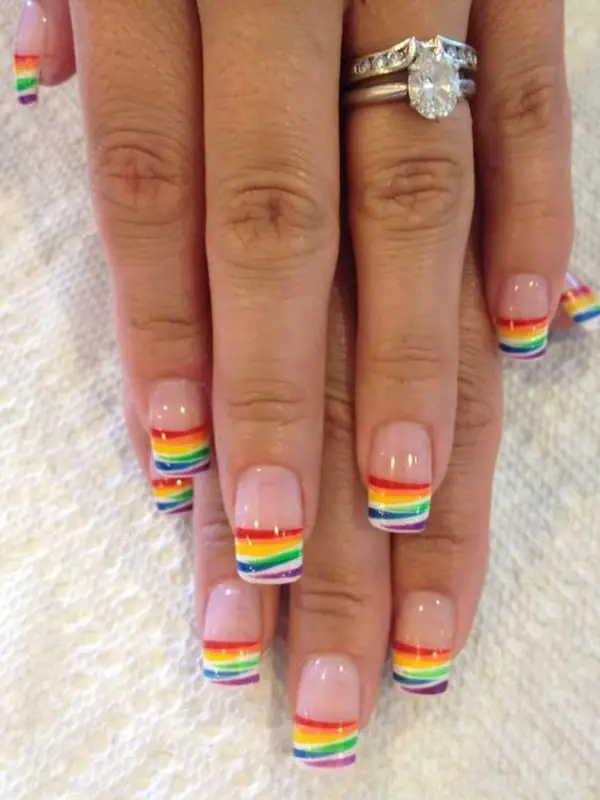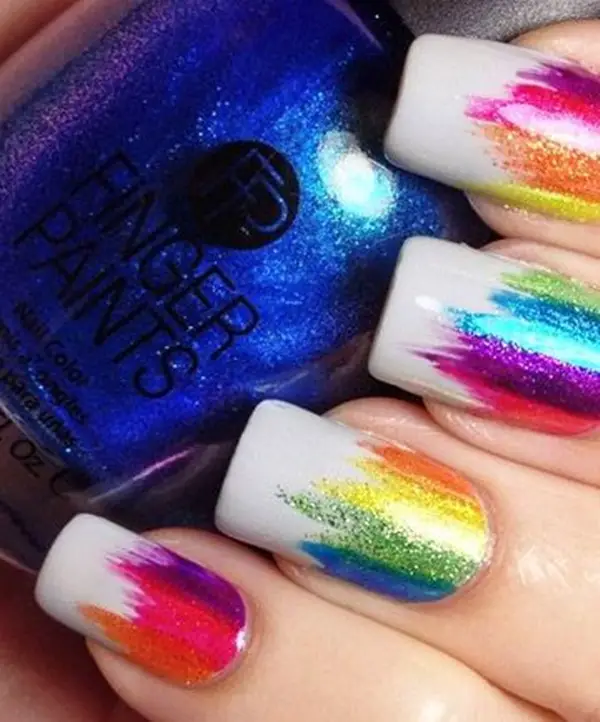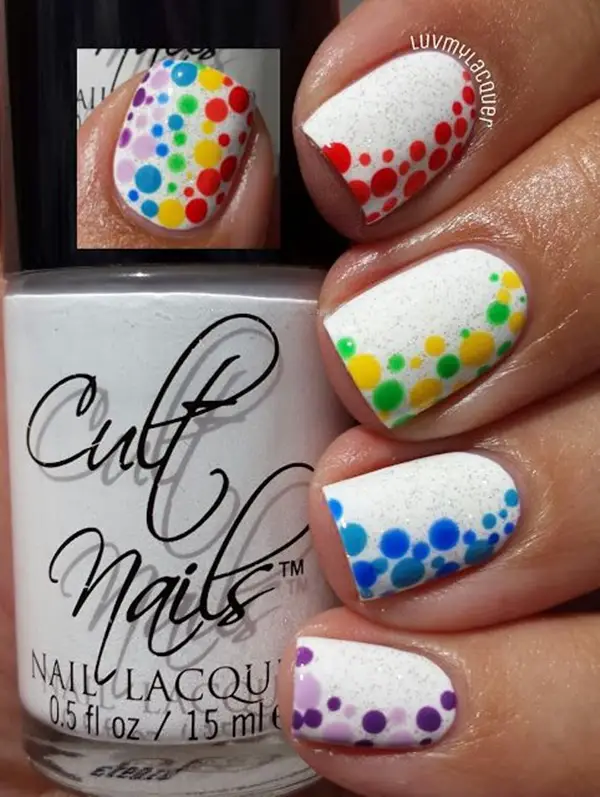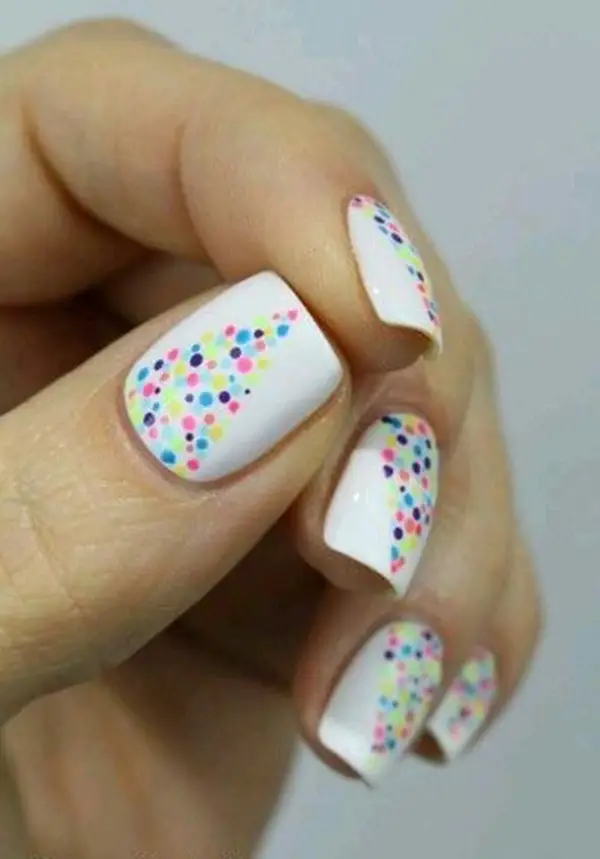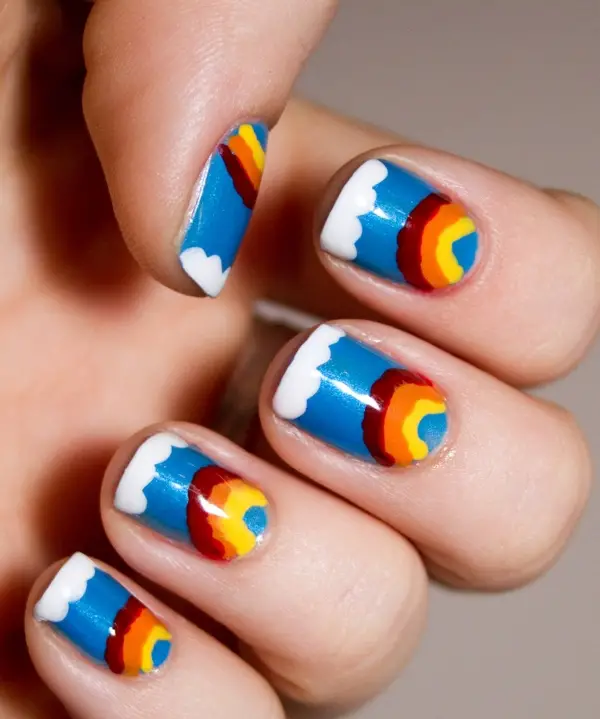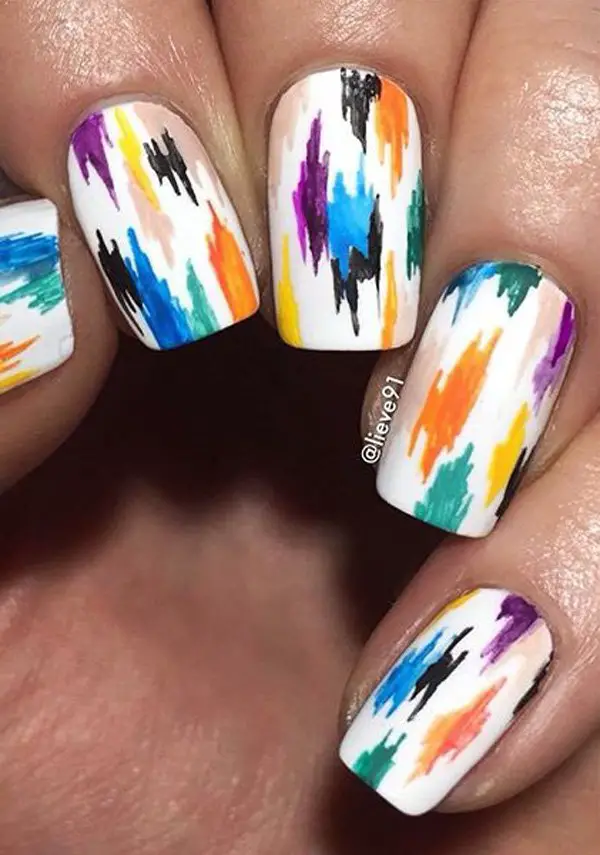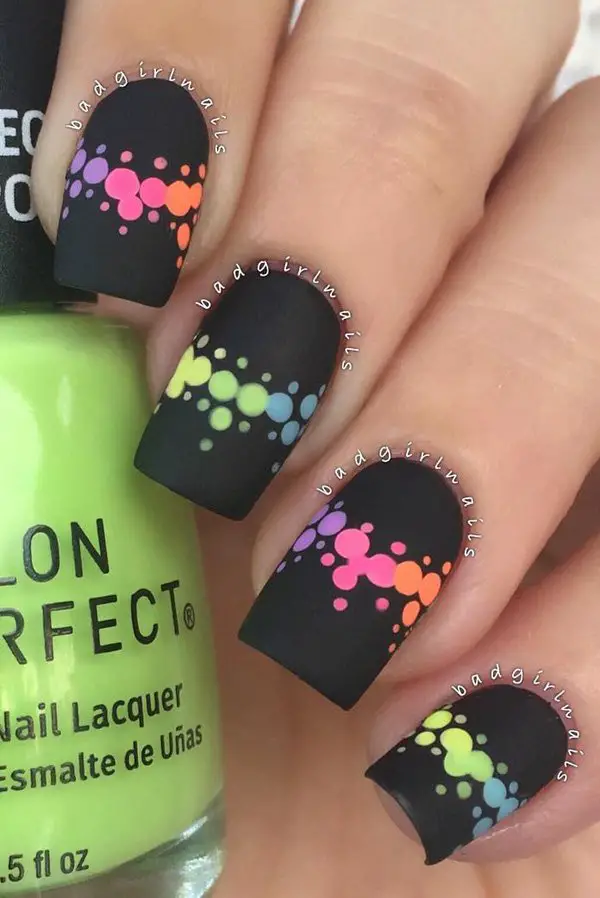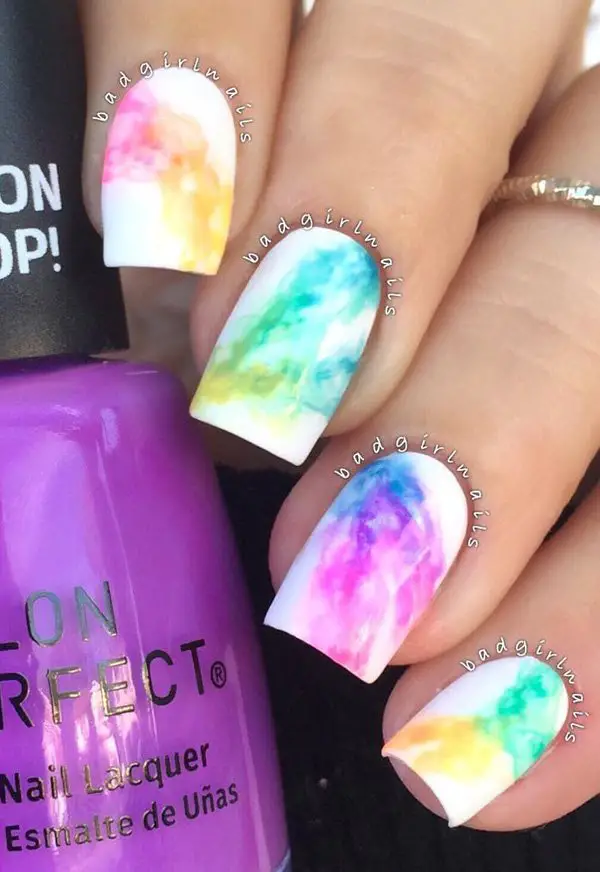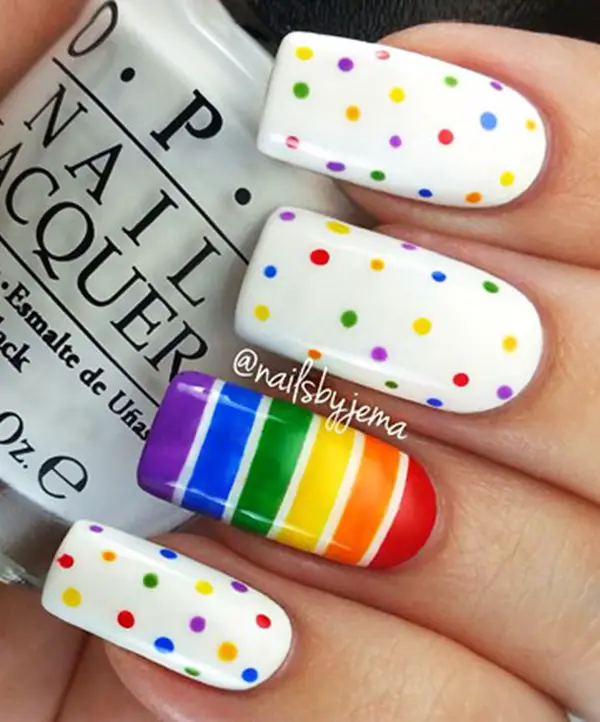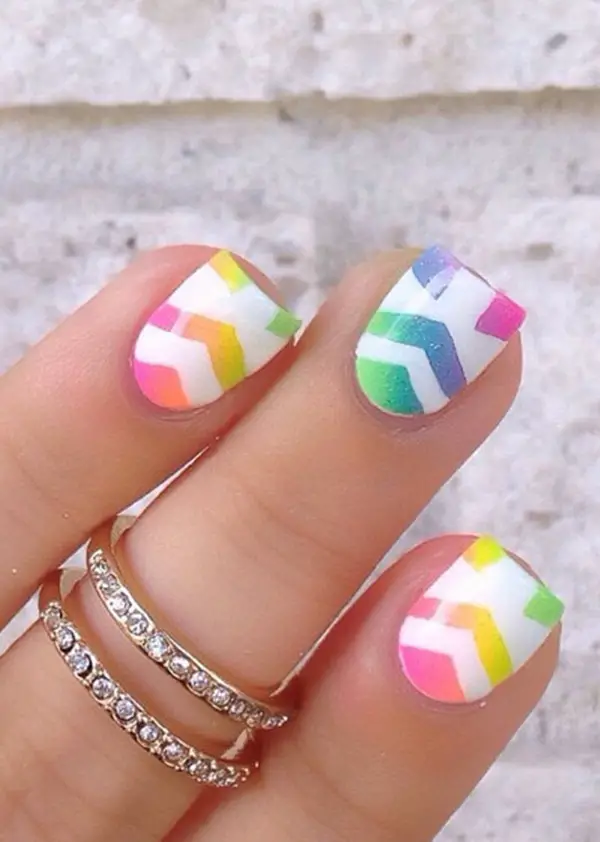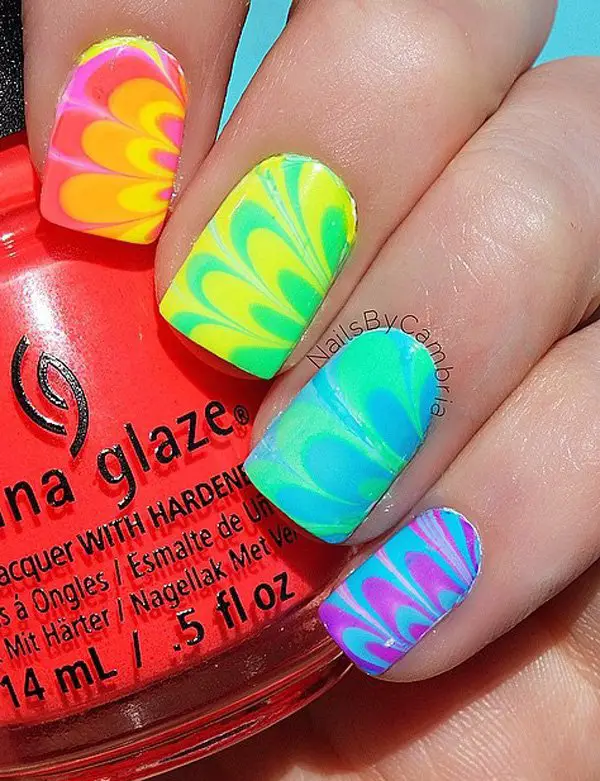 The above points prove that you no longer have to wait for the rain and the sunshine to see a rainbow. You can easily get it painted on your nails. Don't you think? There's just something really fun about having a rainbow on your finger nails as you go through life. At last, we can just say splashy rainbow nail art ideas are perfect for any time of the year and they are also pretty easy to do.