Occupying second rank in the list, your shoes can let you conquer the world. While your dress can let you glam up the event, the right heels will stick all eyes upon you. Whether you are about to attend a wedding, pageant or a prom night, it's your shoes which can make or break your attire. You might be surprised to learn that a lady has approximately 27 pairs of shoes in her wardrobe. This count might increase too. Her shoe closet, like her outfit wardrobe comprises the key styles which can be worn with a sea of options. Heels give heights to your persona and that feminine touch as well.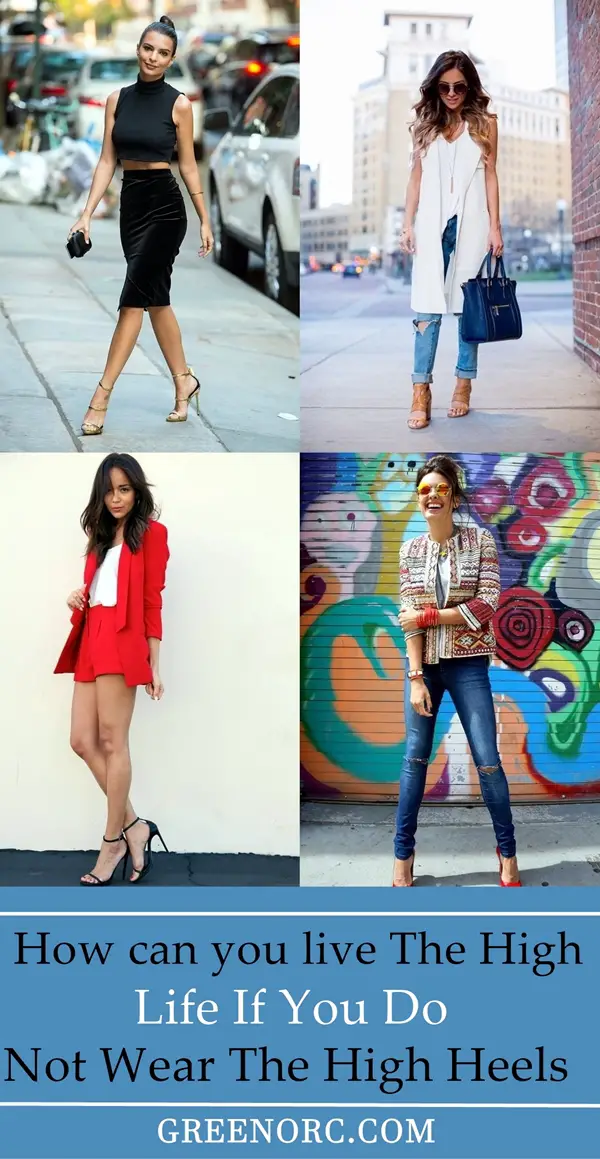 When it comes to trends, the fashionable world is getting trendier. There are myriad options to choose from that is actually putting you in a dilemma. You have ample of freedom to get funkier with prints or stand out from the crowd with nude heels. If you are obsessed with multi-colored outfits, simply go for one shade shoes. If you are wearing a single shaded dress, you can choose the multi-colored heels. Also check out some Simple outfit ideas that will be in style forever.  Do you want to know which outfit to wear with heels? If yes, then follow the below-mentioned guide:
How Can You Live The High Life If You Do Not Wear The High Heels?
Heels With Short Skirts: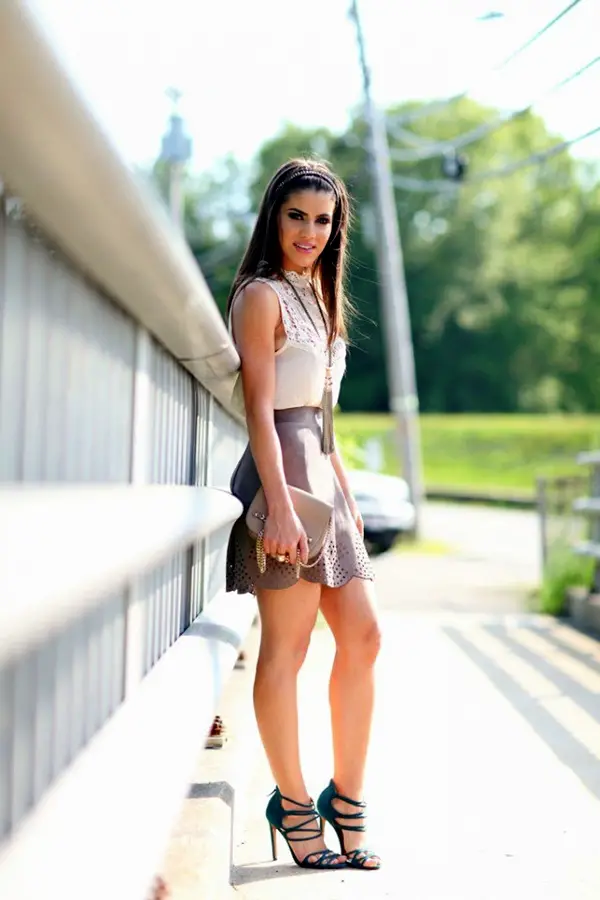 Heels look super sexy with short skirts and it lets you flaunt your legs. An elegant faded denim mini-dress and off-shoulder ruffle when paired with high heels looks adorable. You have all the freedom to flaunt your feminine beauty by wearing a polka dot mini skirt with nude-cuban heeled gladiator sandals. With this, you can acquire that uncluttered elegance.
Maxi Outfit With Heels: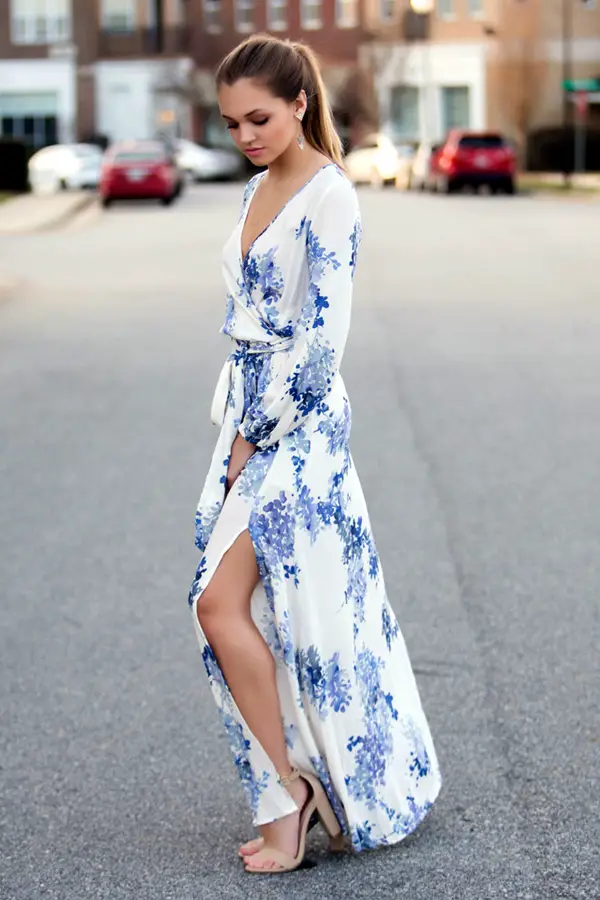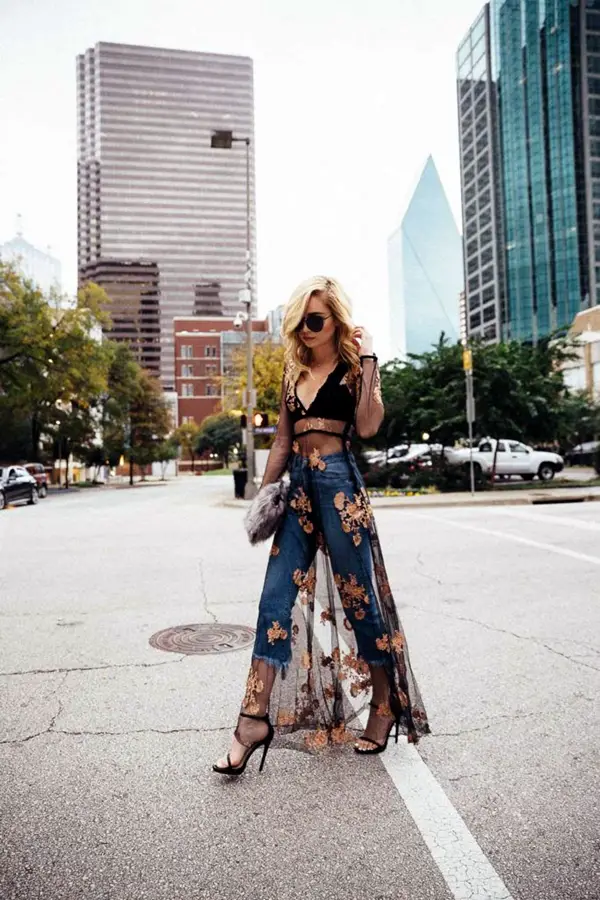 Maxi dress looks super gorgeous, especially a white one when paired with rustic style heels. It not only oomph your confidence but adds grace to your persona. You can also team a suede jacket to the outfit for that ultra-bohemian look.
Polka Dotted Ruffle Dress With Heels: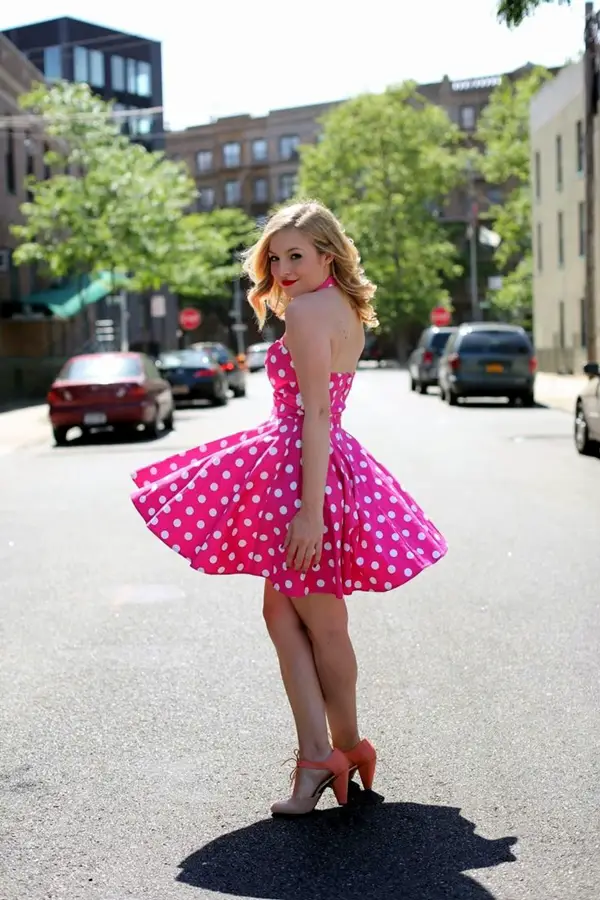 Do you want to look super gorgeous? Bring home that polka dotted ruffle dress and team it up with gladiator heels. It's the best idea to become a head turner of the event.
Pair Heels With Longer Skirts: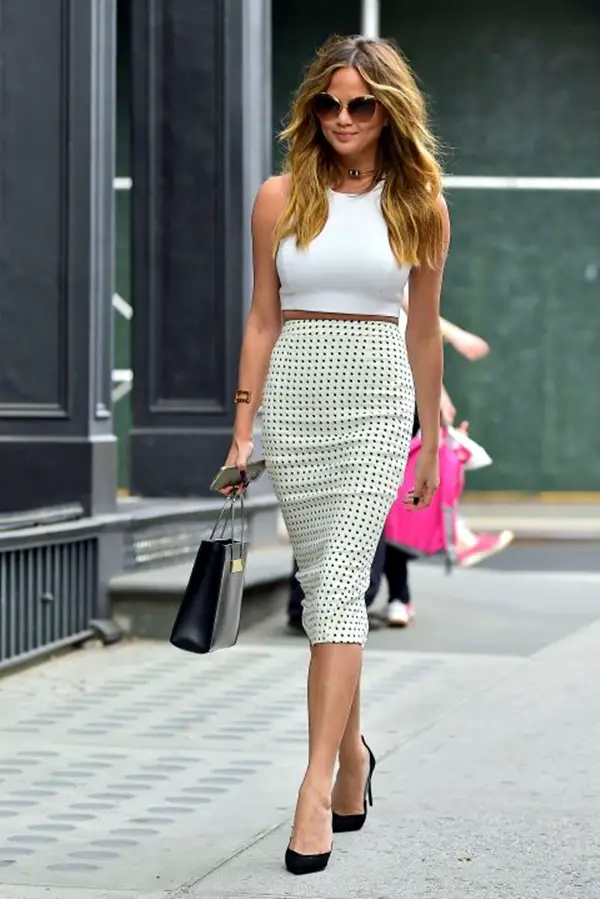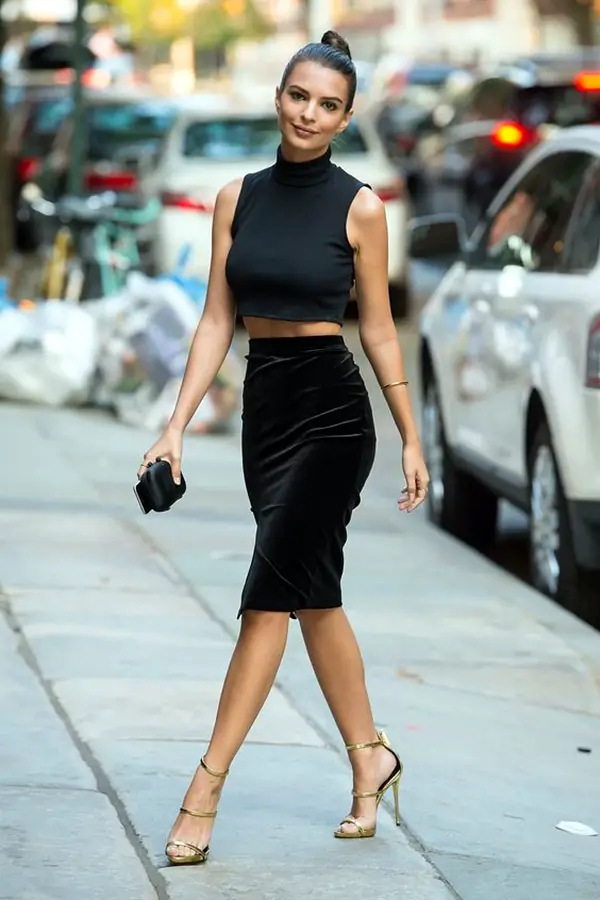 Longer skirts looks great with peep-toe heels. A smart knee- reaching skirt when teamed with tooled leather calf-length heels let you become a trendy lady.
Ripped Jeans With Ankle-Strap Heels: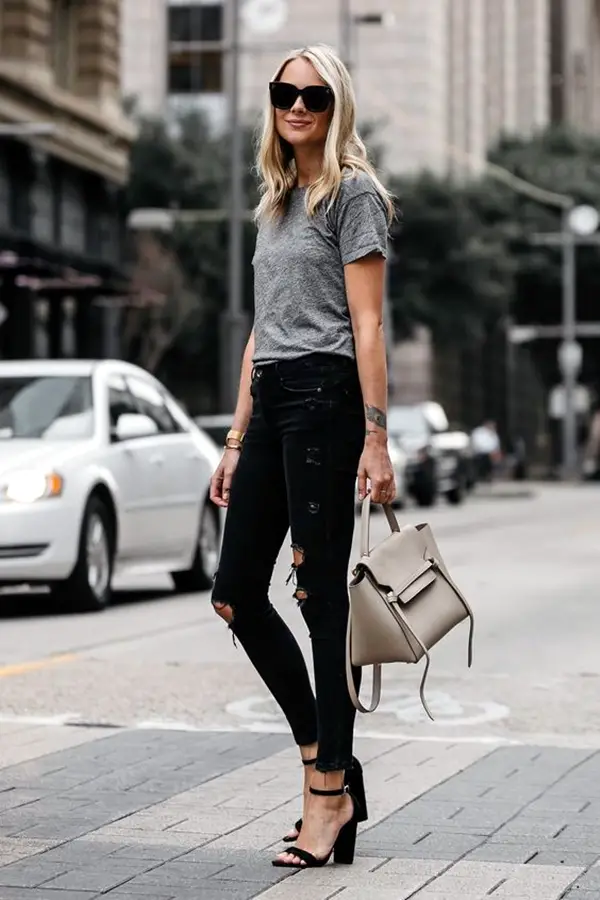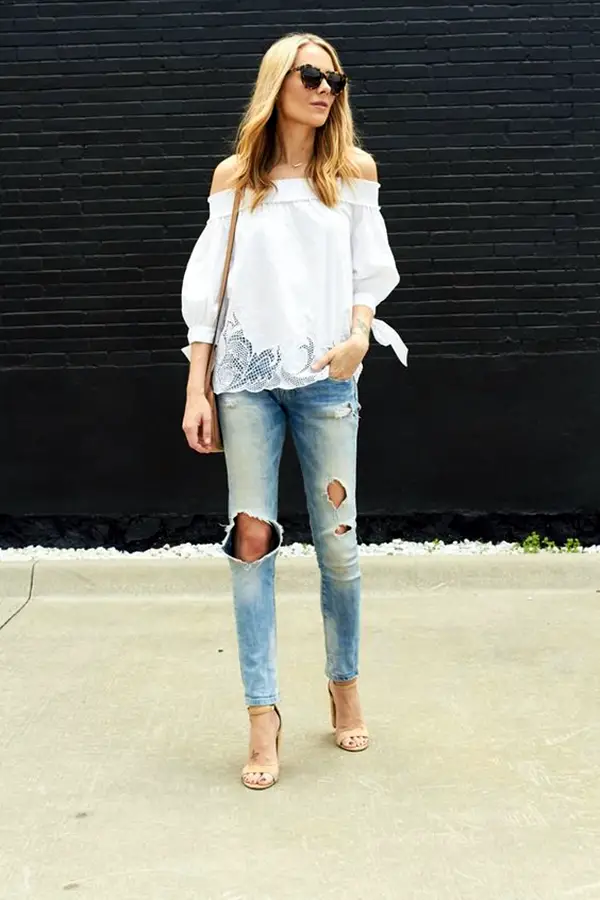 Follow the super-distressed route by matching ankle-strap heels with ripped jeans. A simple leopard Jarrar coat will transform your personality from casual to an event look.  Here we've compiled the best cute weekend style outfit ideas that will maintain a stylish edge fit for any weekend getaway. Must Check!
Heels With Your Little Black Dress: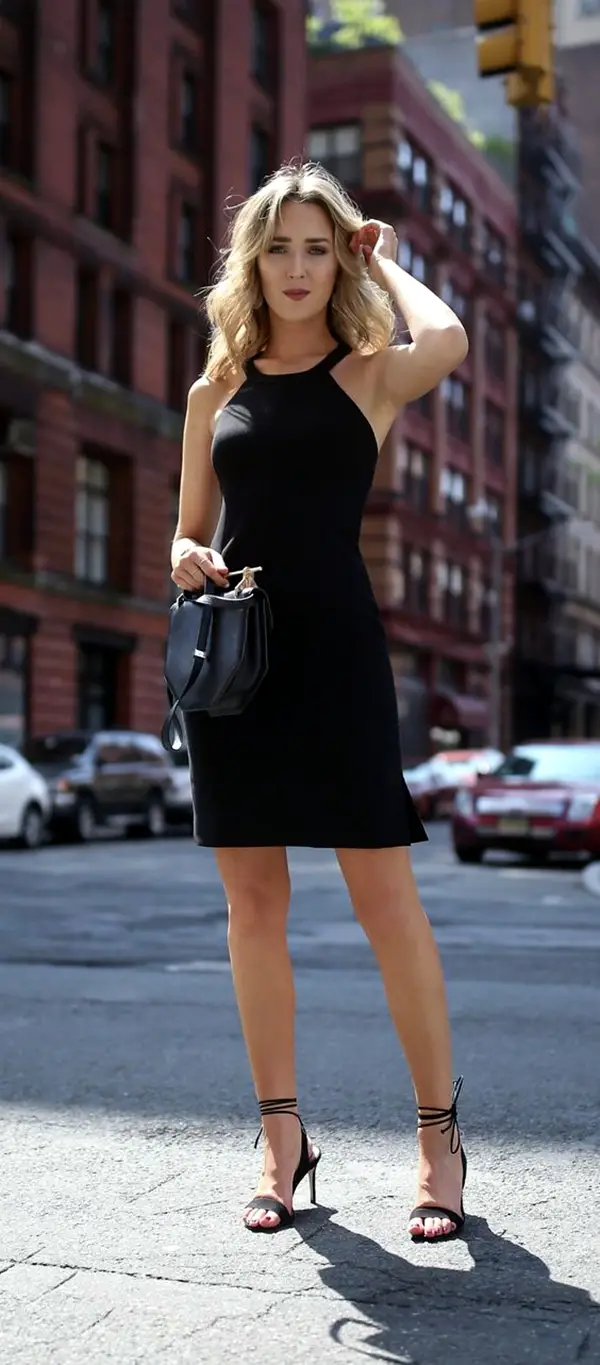 A little black dress is an icon that simply cannot go out of style. Be it scooped necked, waisted or figure-hugging, every style works best for fashionistas. Enter shoes!! Buy the classic heels or party pumps to add sexiness to your persona.
Floral Prints With Gladiator Or Flat Pump Heels: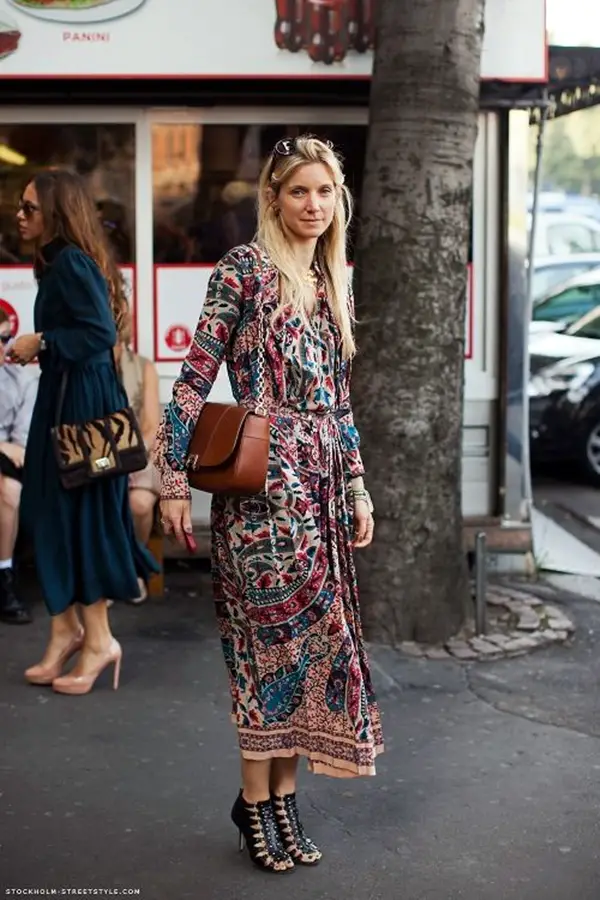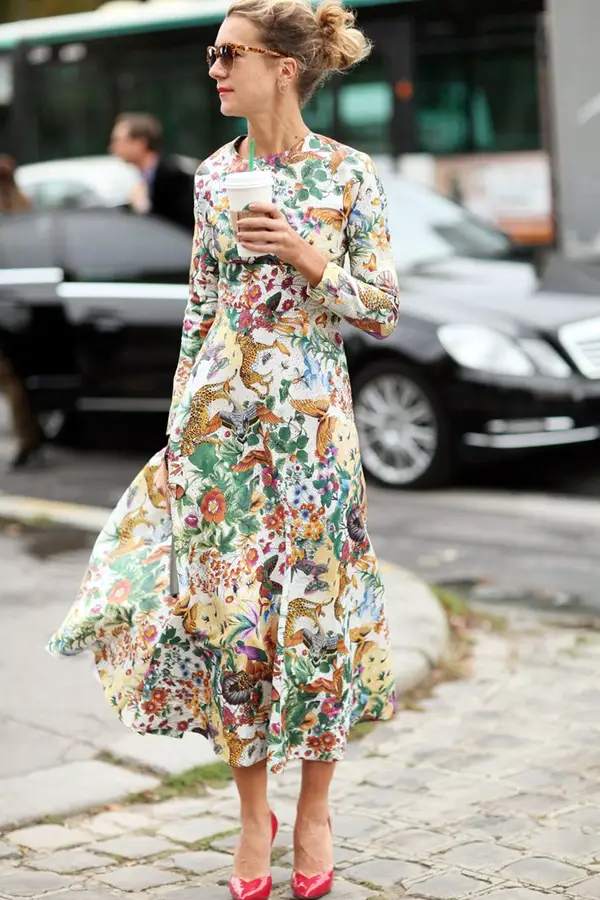 Florals compliment every woman!! They are a style of the era. Whether you are standing right at the beach or it's a cool day, a floral dress looks timelessly chic. Grab plain flat pumps or gladiators to give your outfit a special vibe.
A Shirtdress With Knee-High Boots: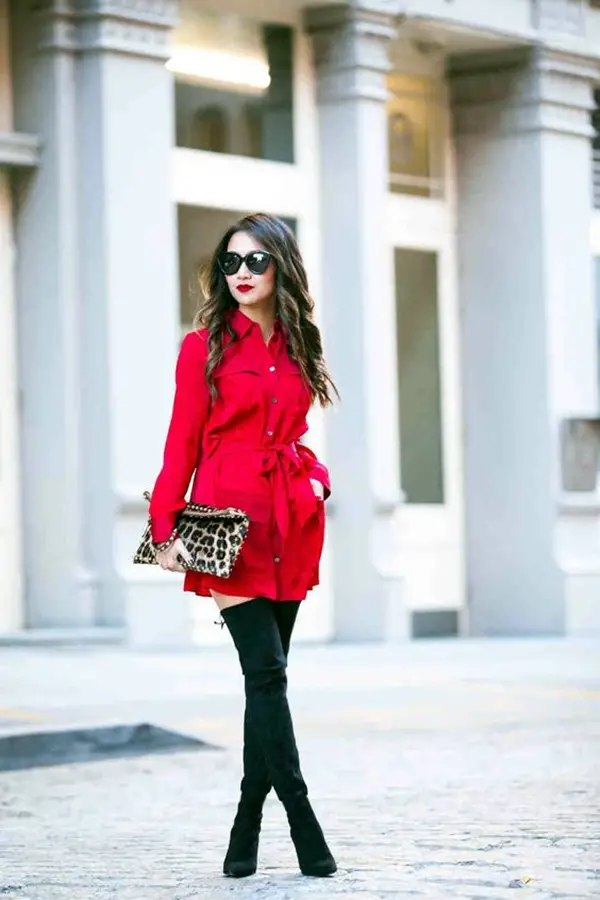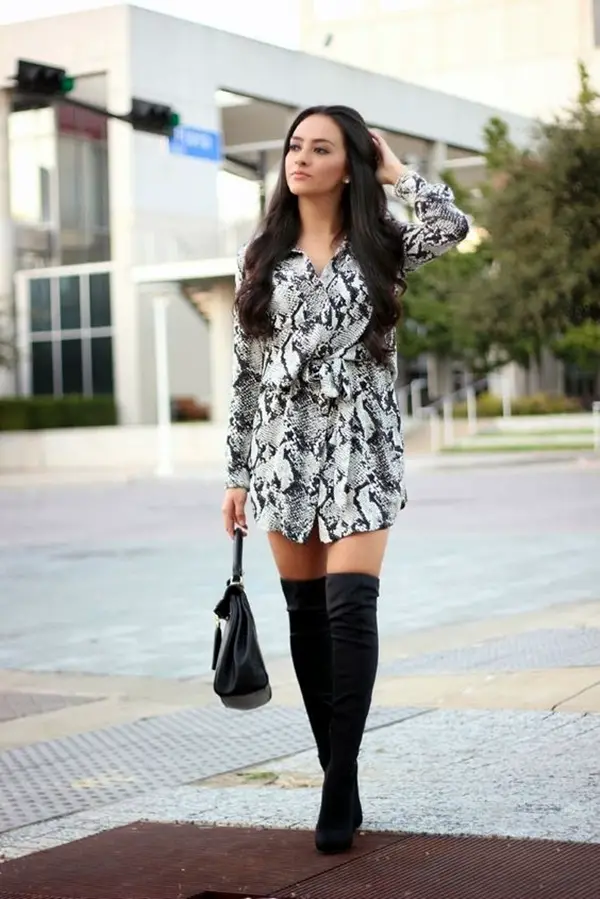 A shirtdress makes you a smart lady. And a knee-high boot when paired with this outfit can make you bold yet a timelessly chic lady.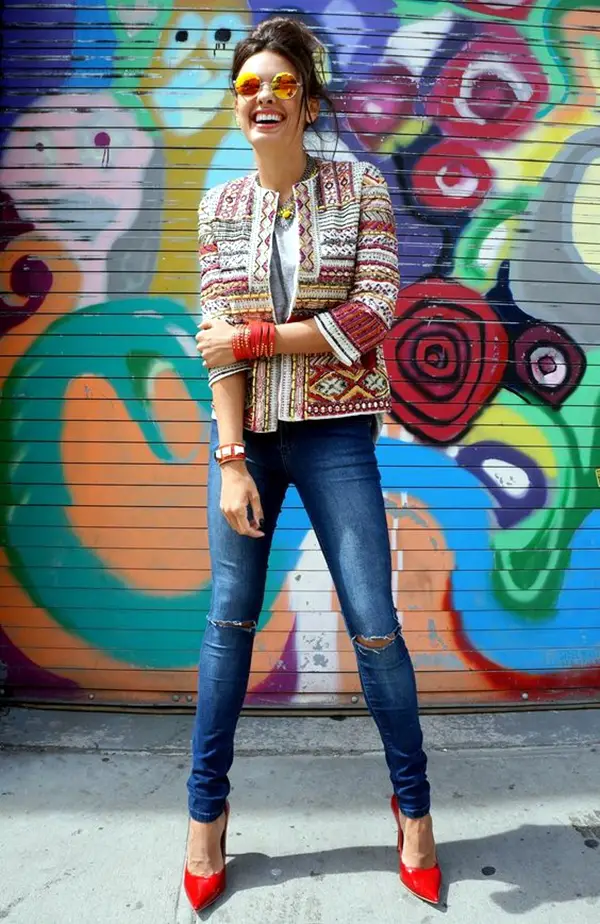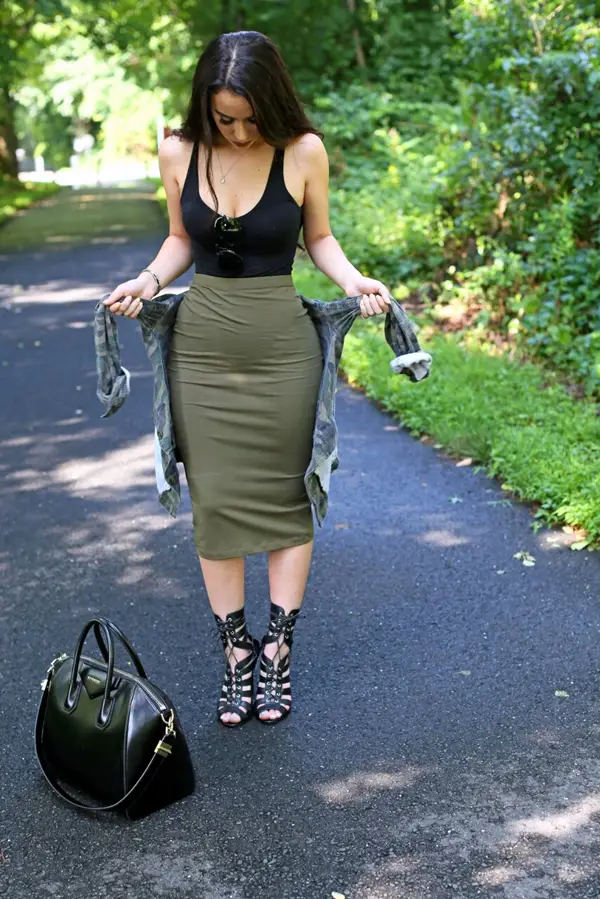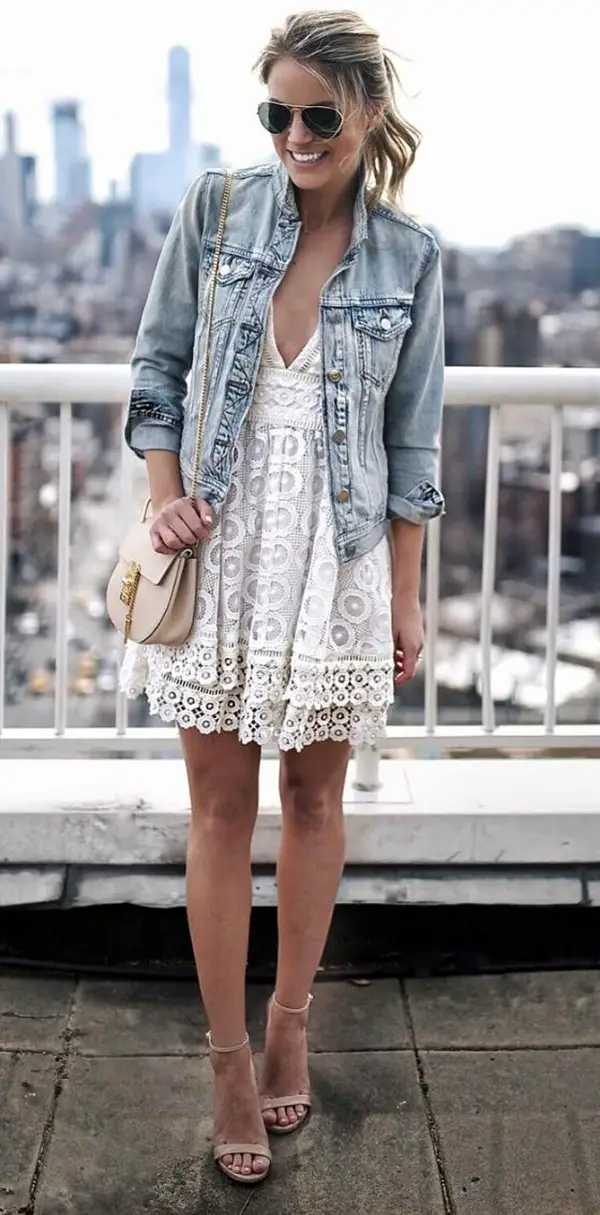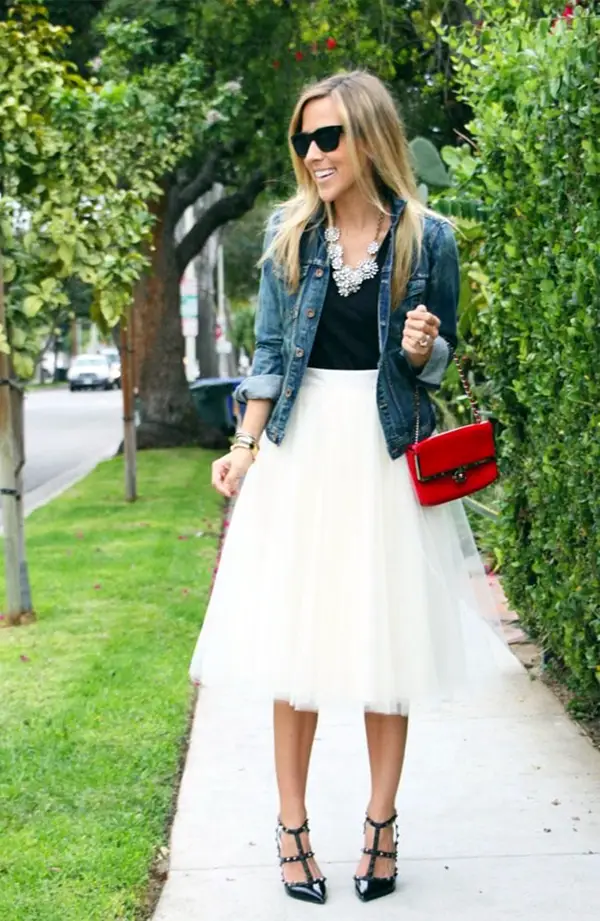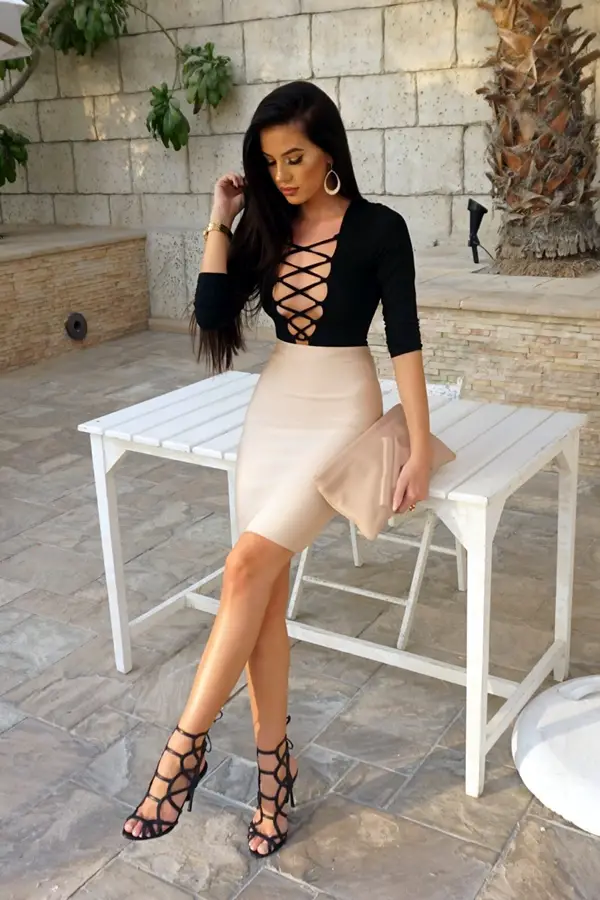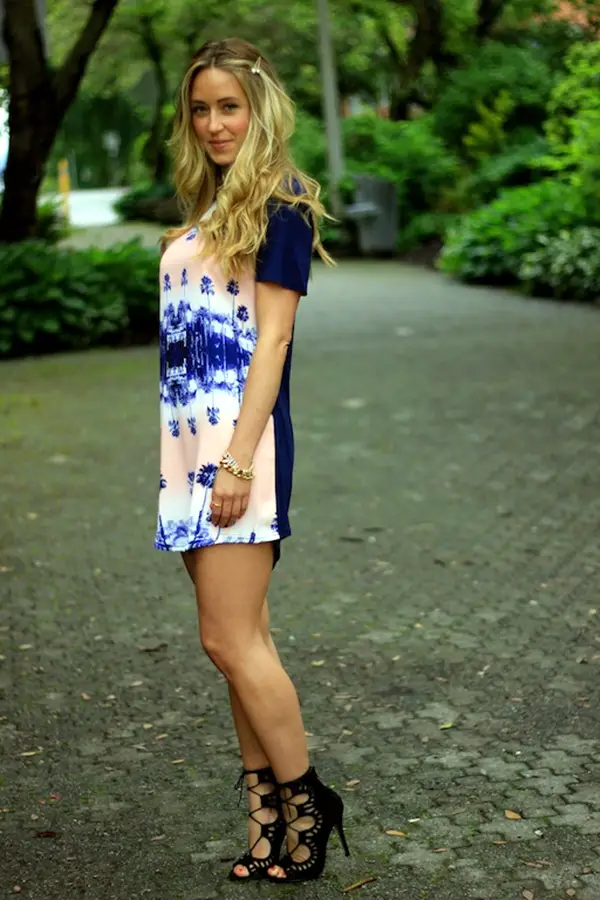 Also check out some Cute minimal fashion outfits ideas those are available in the market that suit our fashion needs to large extent. Hopefully, the aforesaid outfits with heels can add seven stars to your attire. So, what are you waiting for? Upgrade your closet with the aforesaid dresses and heels and get ready to flatter your looks.