Tattoo lovers! When it comes to choosing your next tattoo, the options seem endless. Agree?  The ear is among one of the best places to get your first tattoo inked. You can effortlessly get ear tattoo inked either on the shell of the ear, on your earlobe or behind the ear. This not only contributes to extraordinary body art but also makes for a permanent accessory that you will love forever. If you're looking for unique tattoo designs to try this New Year, then you'll surely love our meaningful but cute behind the ear tattoo designs collection! They are usually small and can be hidden quite easily.

Gals! Opting for a behind-the-ear tattoo would give you a much sassier and rebellious look that you must have thought of achieving a long time back in your life. Also, here we are giving you some Small But Cute Meaningful Tattoos For Women. So, scroll below to find the tattoo design that you have always dreamed of getting inked.
Meaningful But Cute Behind The Ear Tattoo Designs
Christmas tree!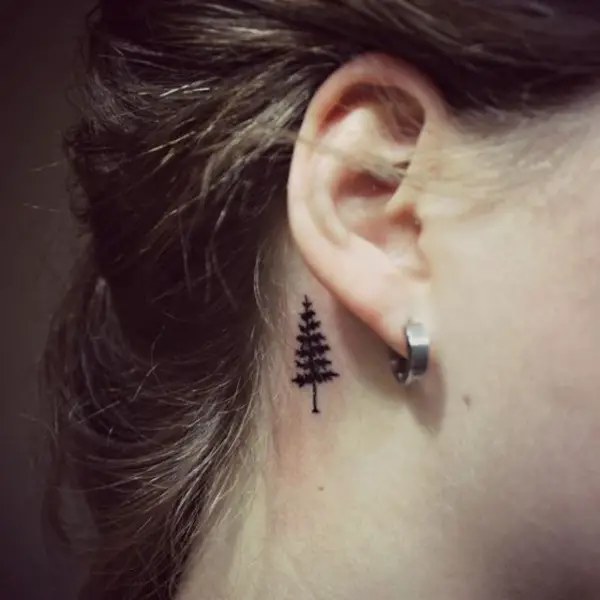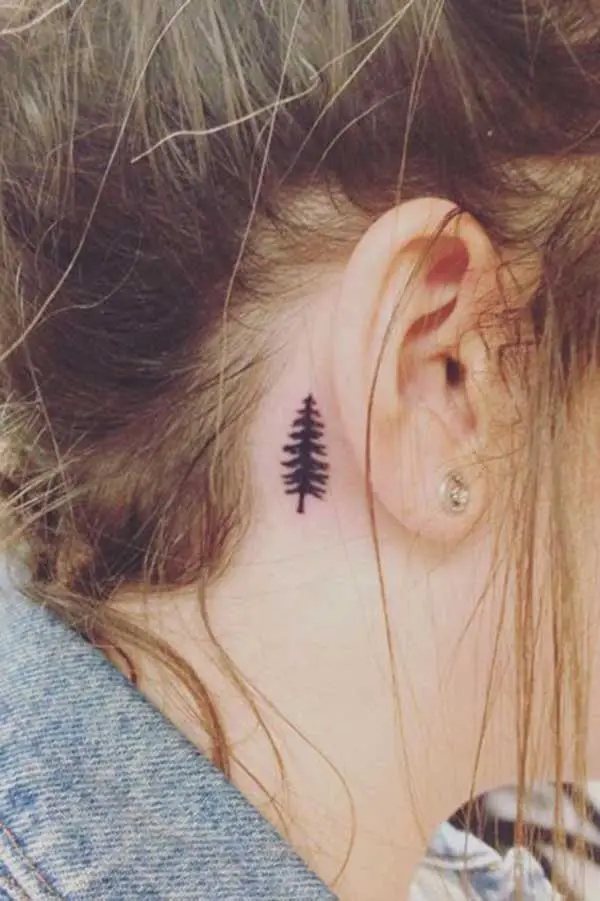 Have you ever thought why the Christmas tree always comes out in winters only? It's interesting to note here that Christmas tree and its evergreen look signifies beauty, rebirth, life and the kind of endurance one needs to survive the harsh winters peacefully. This meaningful but cute behind the ear tattoo design gives the wearer a unique look.
Dandelion behind the Ear Tattoo!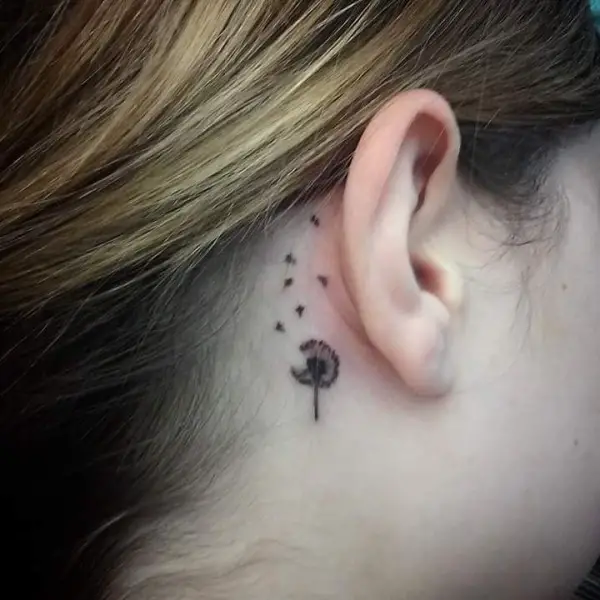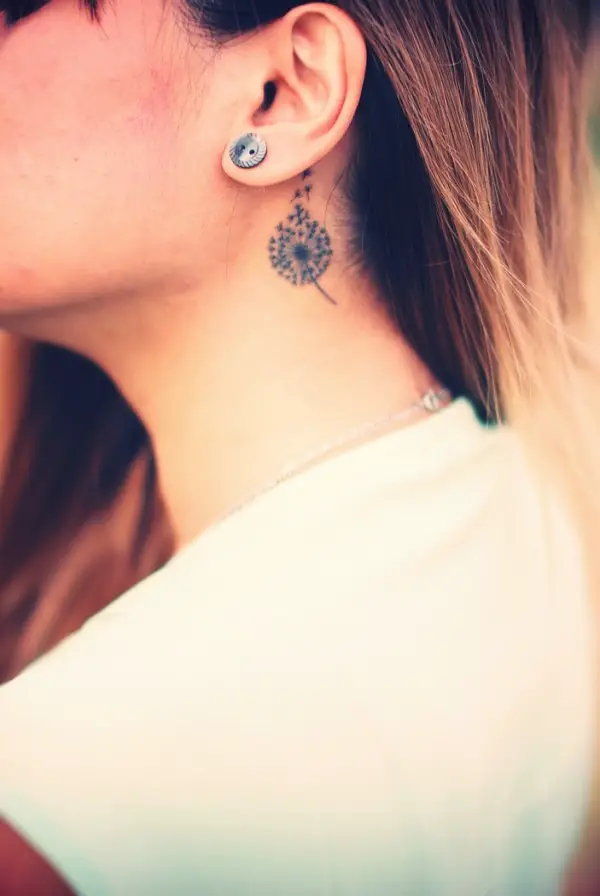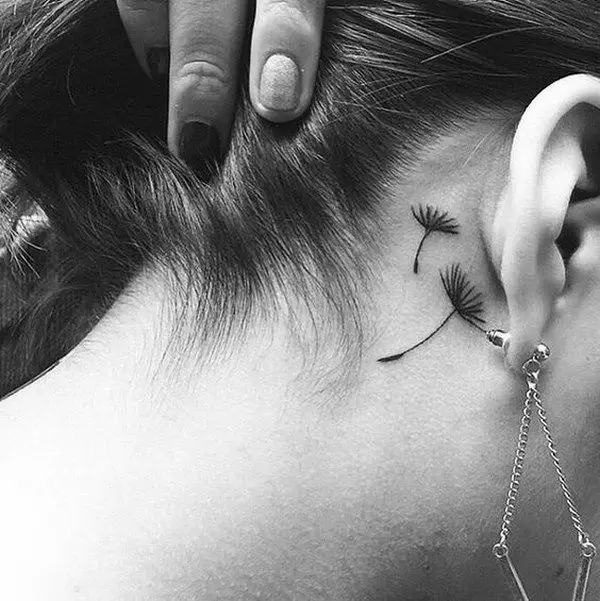 This tattoo can be designed with a little or a lot of detail, so women love getting it tattooed behind the ear. Dandelion tattoos are considered ordinary and plain when compared to other flowers like – the rose and lotus and symbolizes a variety of cultures over the years.
Colorful Feathers!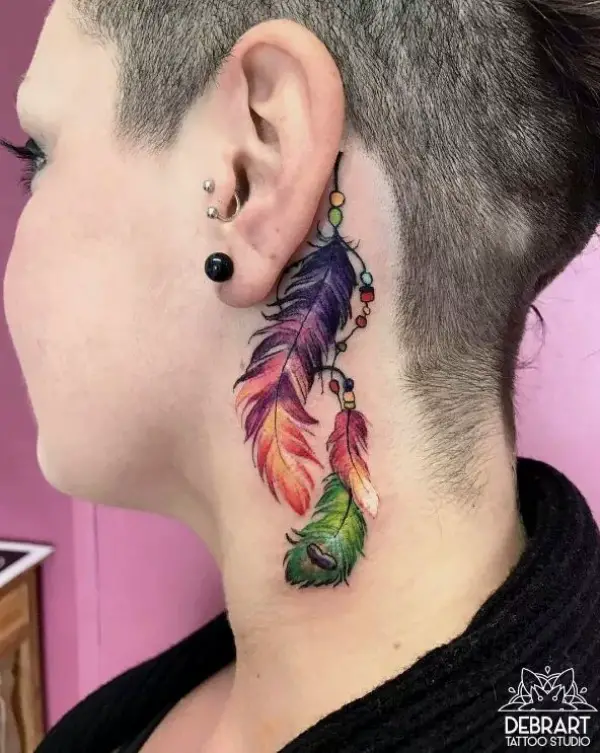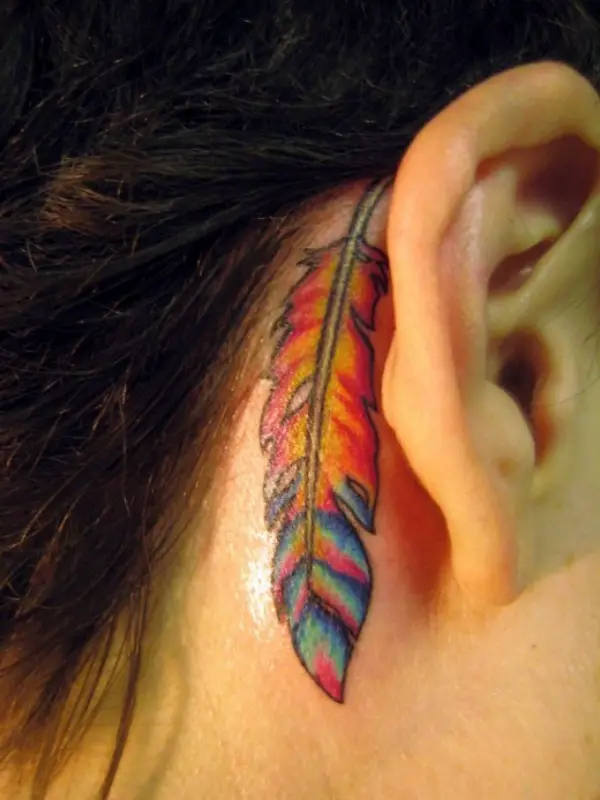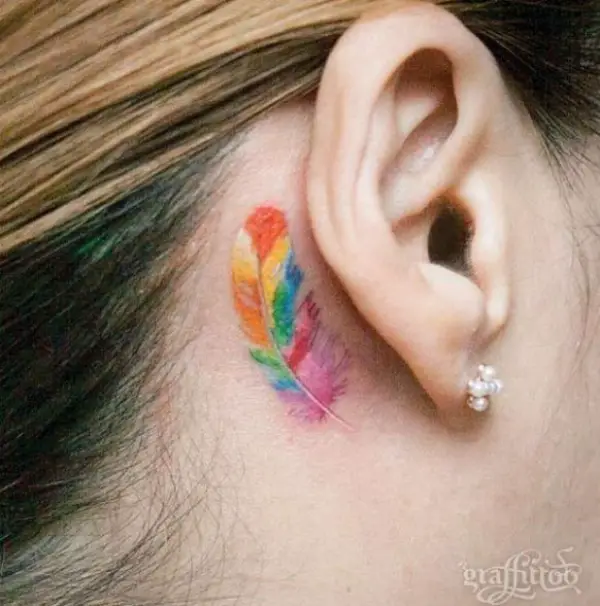 The colors are the best part of this tattoo design and its distinctive look is what makes this tattoo irresistible. Colorful feather tattoo symbolizes different characters found in birds like – bravery, truth, freedom, and courage. A small feather tattoo behind the ear means something more intimate than a simple feather design on arm. Also, take a look at these Simple Tattoos With Sophisticated Meaning.
Music Notes behind the Ear!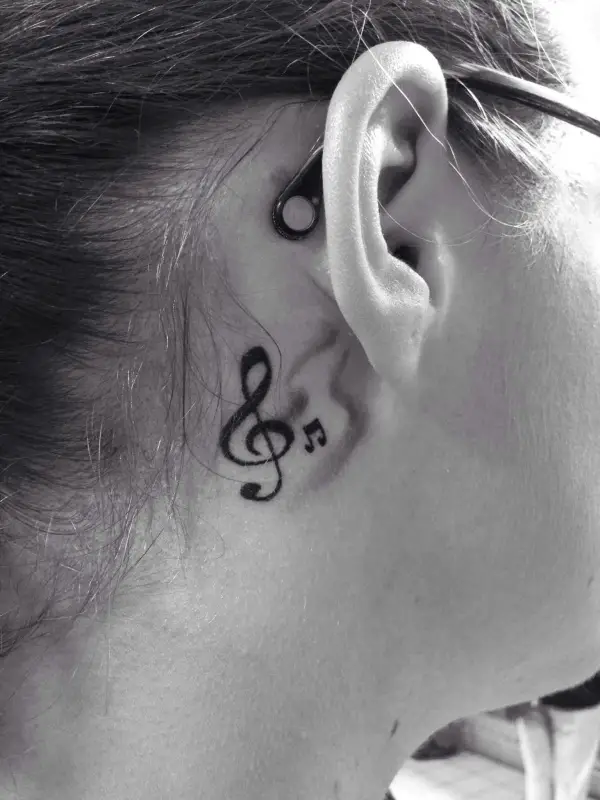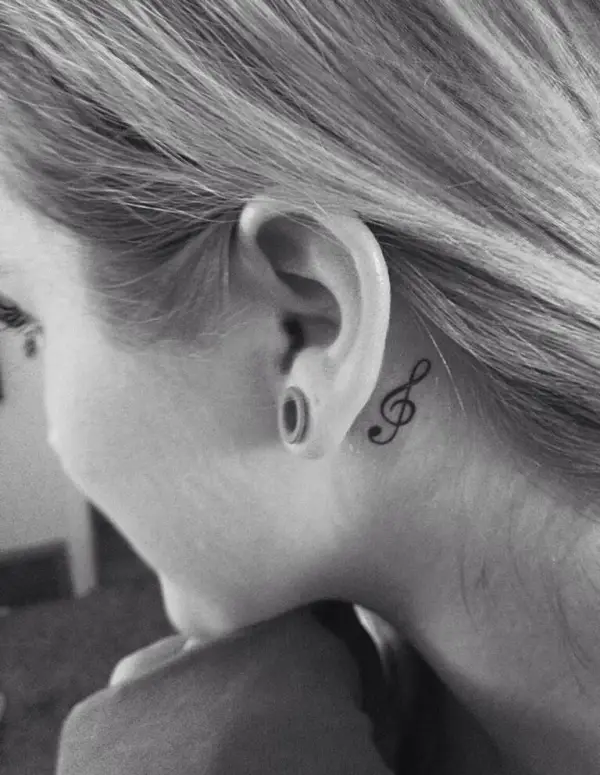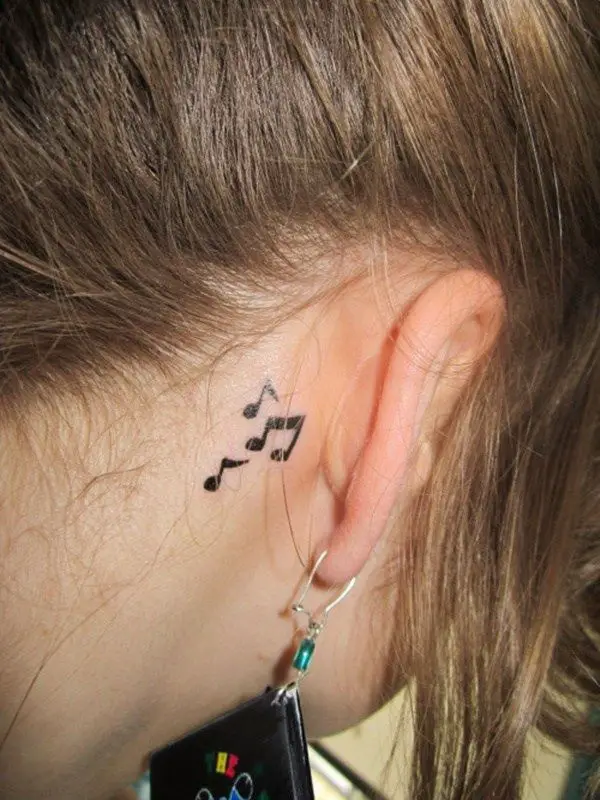 A music note tattoo design symbolizes love and passion for music and hope for a brighter future when you get it inked behind the ear. You can either get a one-note or more than two notes inked in the same line. The possibilities are endless. So, you are free to choose your favorite kind of note you want as a design – a full note, half note or a double note.
Cross Tattoo Design!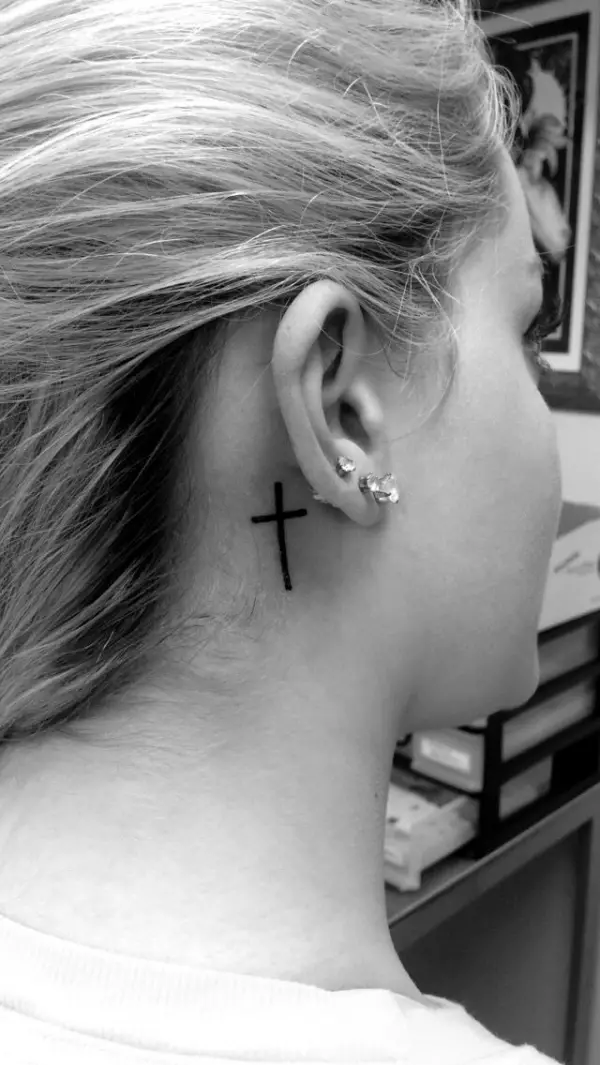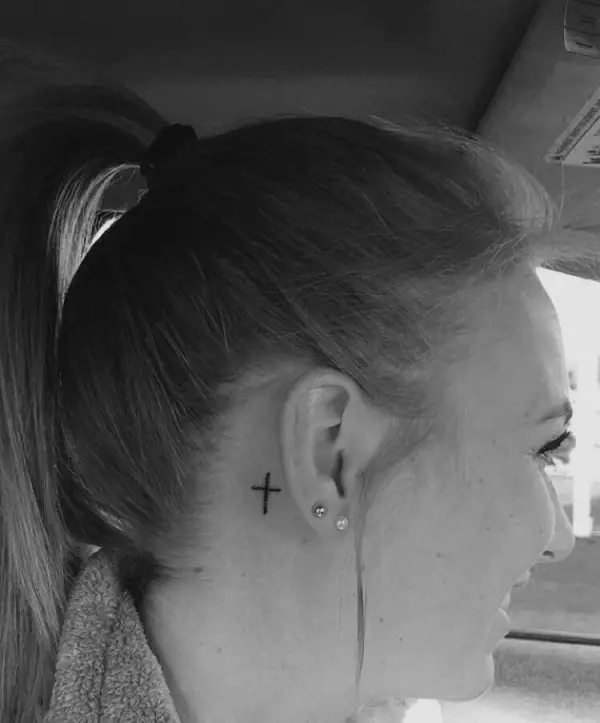 This meaningful but cute behind the ear tattoo design never goes out of style. The beautiful cross design behind the ear symbolizes one's spiritual belief and religion. Besides this, wearing the symbol of the cross also signifies remembering the death of Jesus Christ.
Crown Tattoo behind the Ear!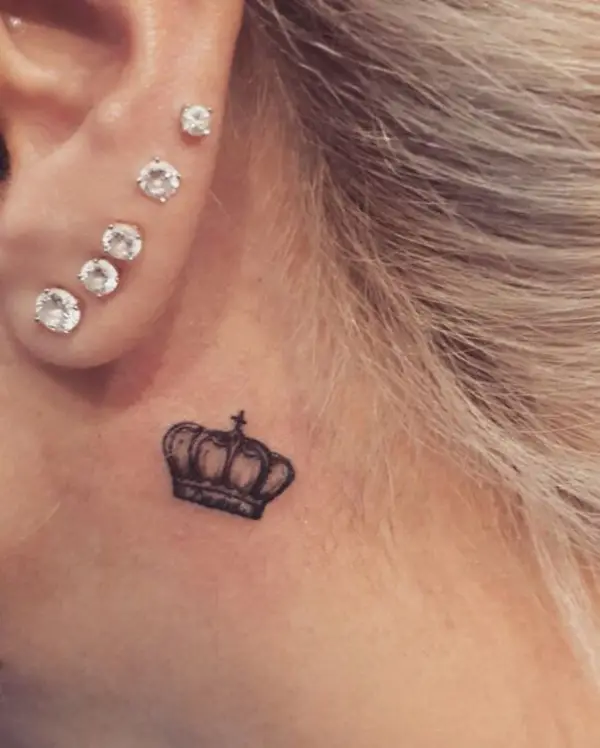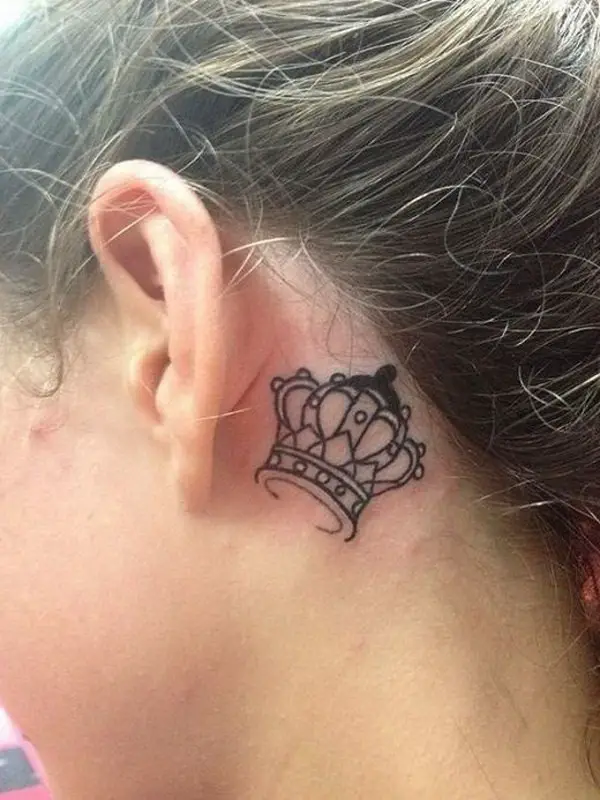 Pretty ladies! You'll surely love this tattoo because this is the perfect design that can add some spice to your simple ink work. This symbol directly represents royalty, wealth, power and supremacy. Considering this type of tattoo design help you reach great heights in life. Here we have some Mysterious Mandala Tattoo Designs.
Cartoon Swords Tattoo Design!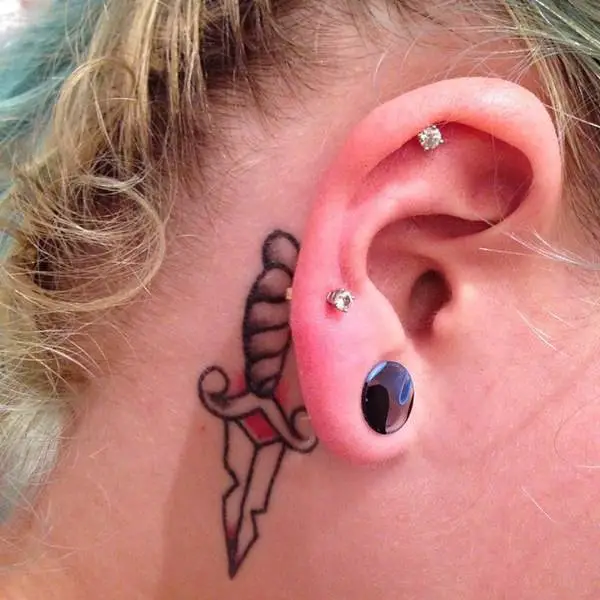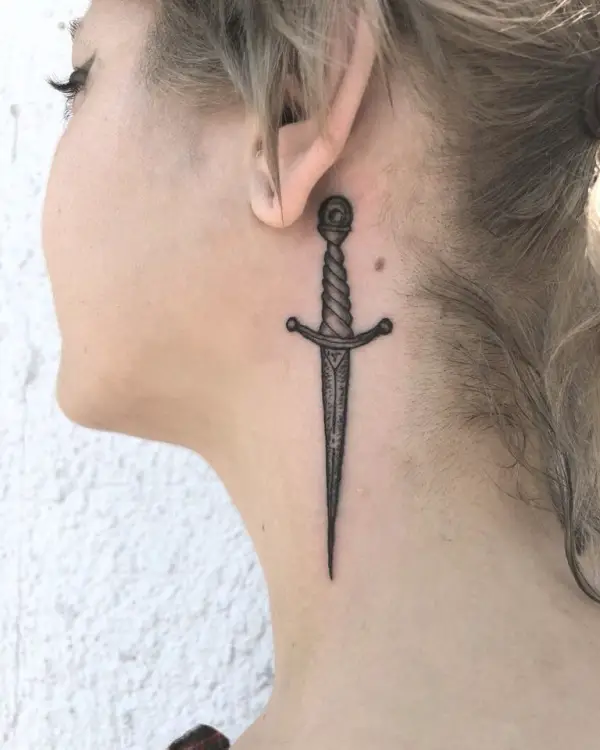 If you want to add a fun element to your tattoo design, look for a cartoon sword! Sword designs not only signifies power but also have a lot of sophistication attached to them. There are plenty of colors involved in this tattoo design.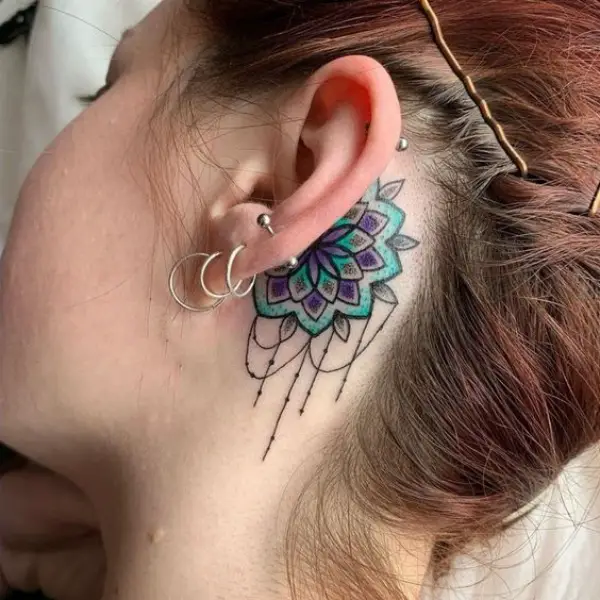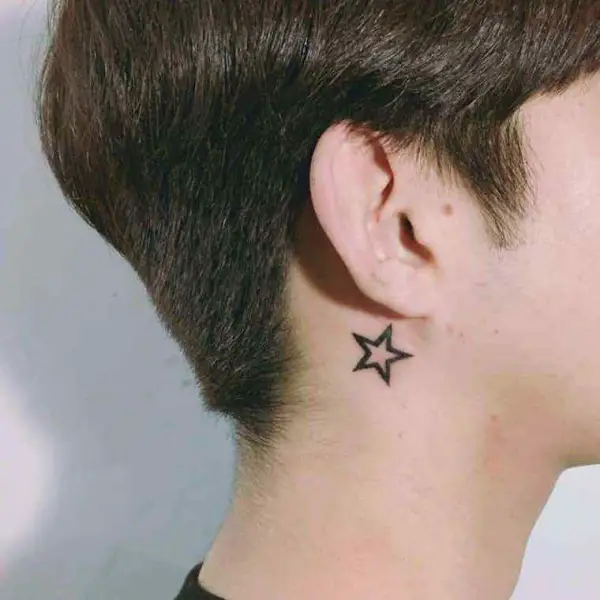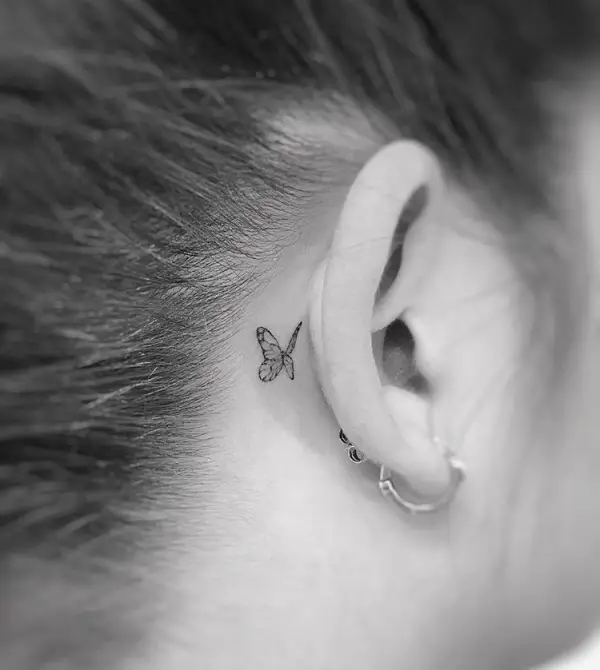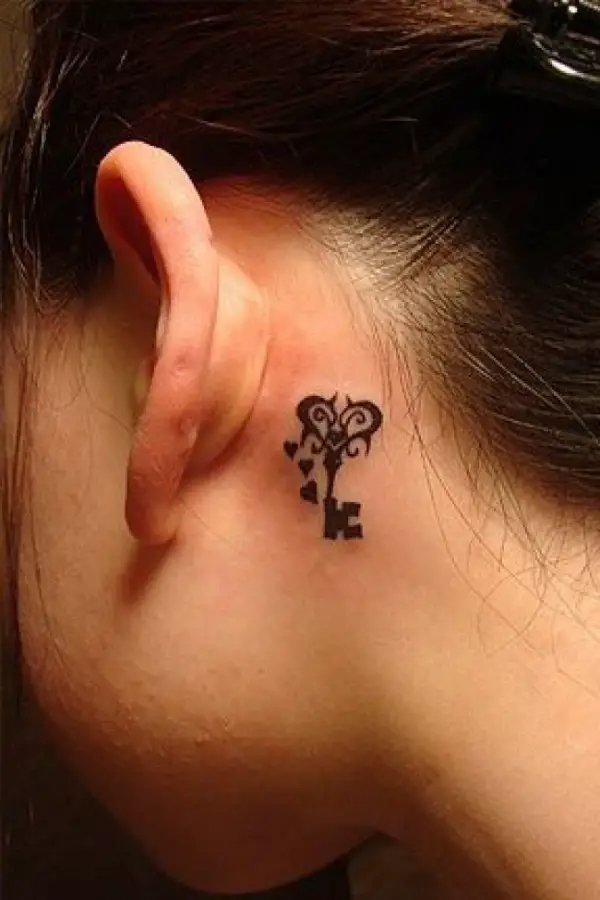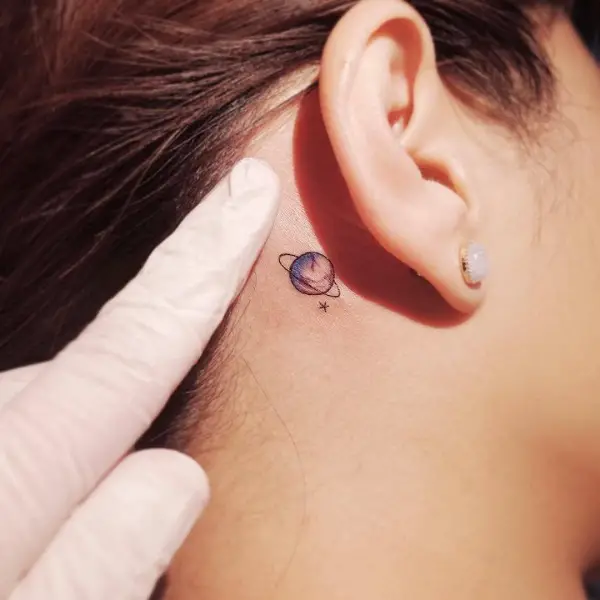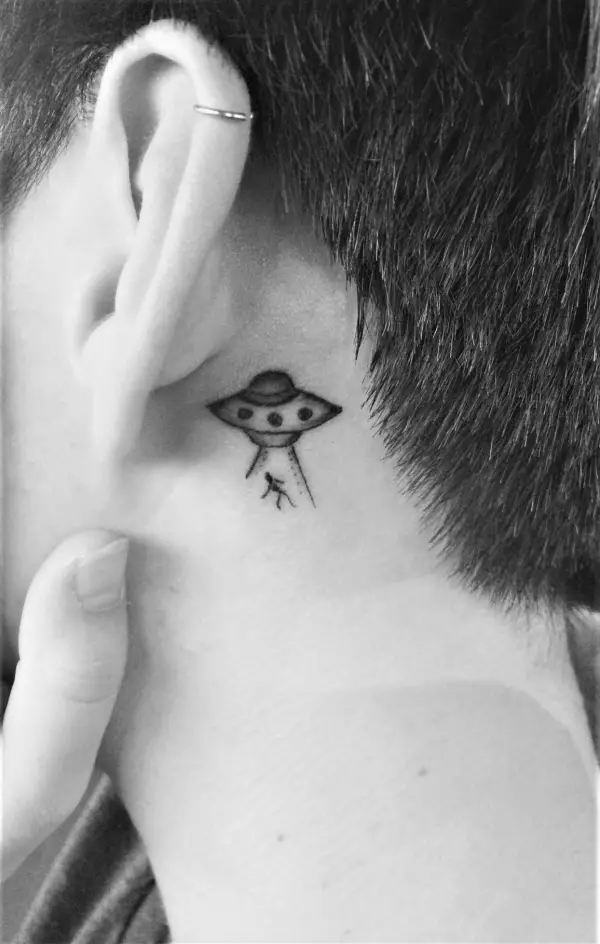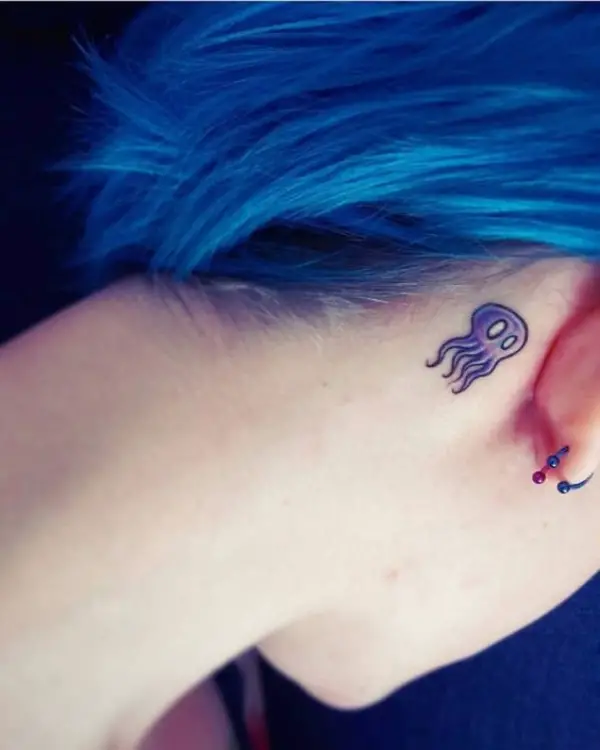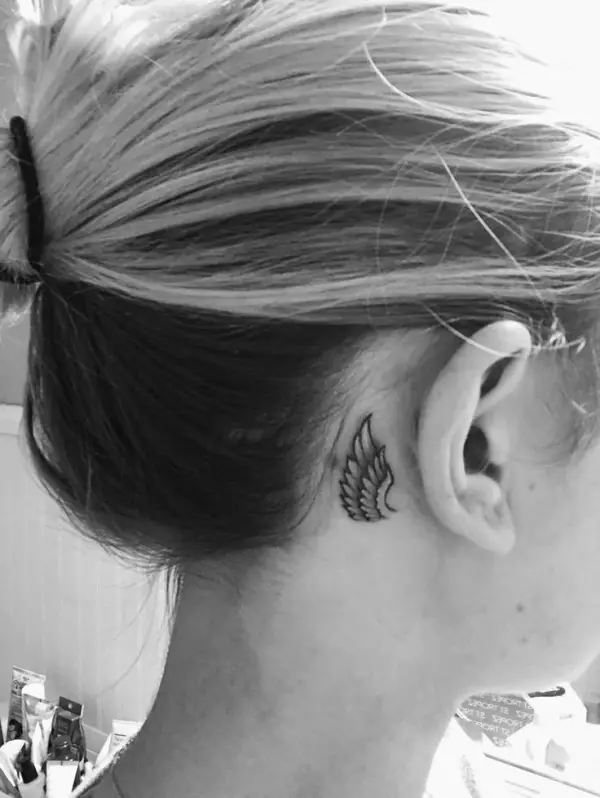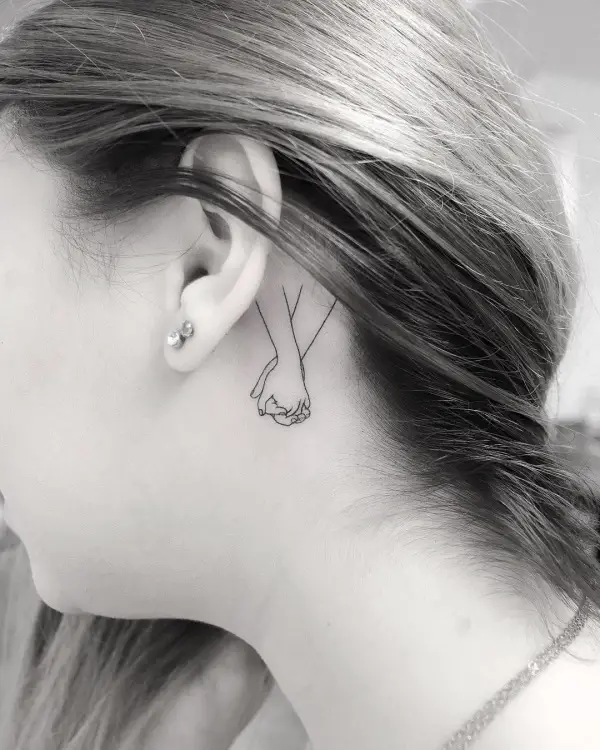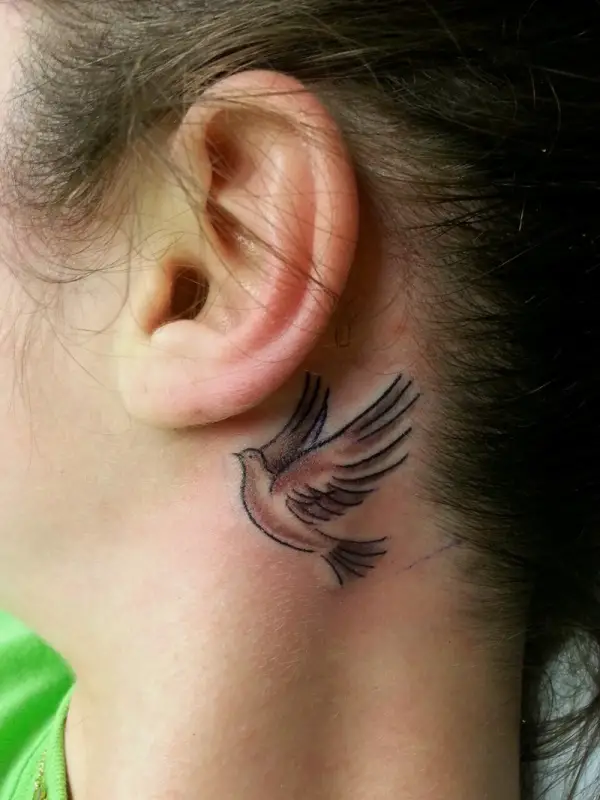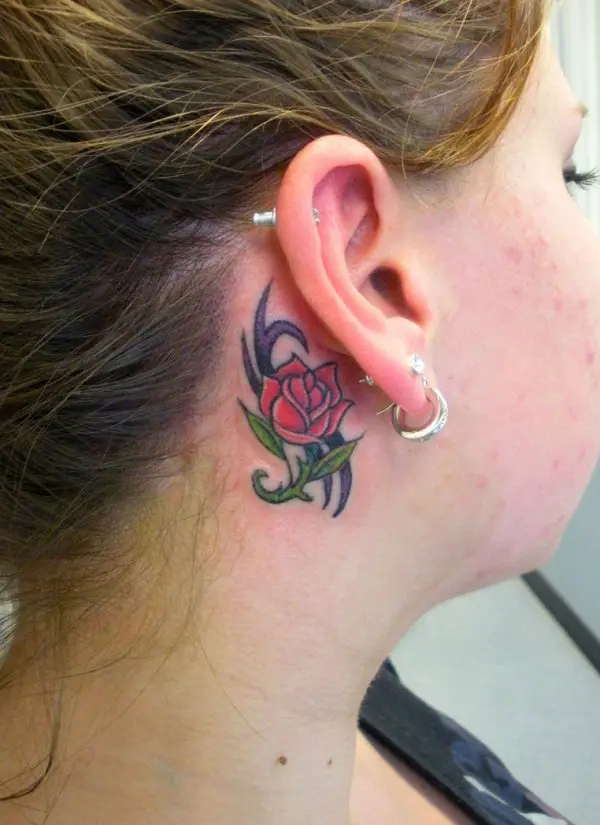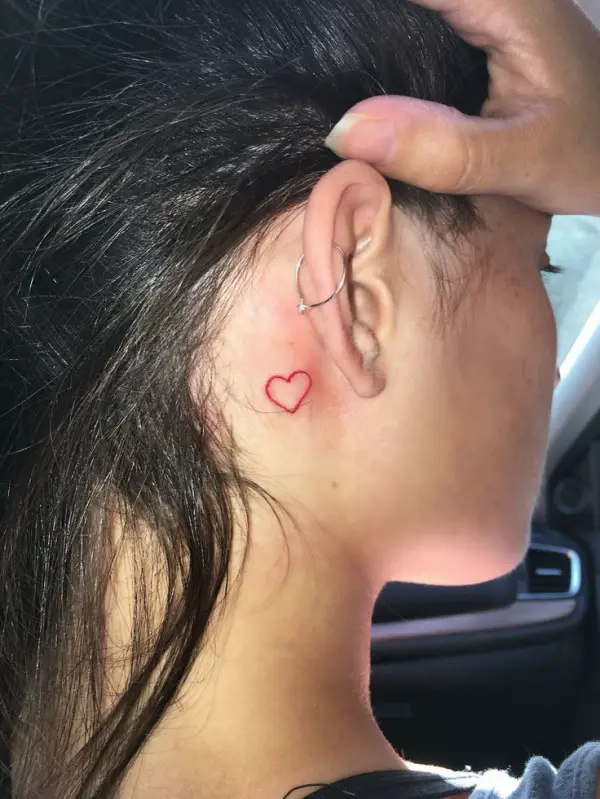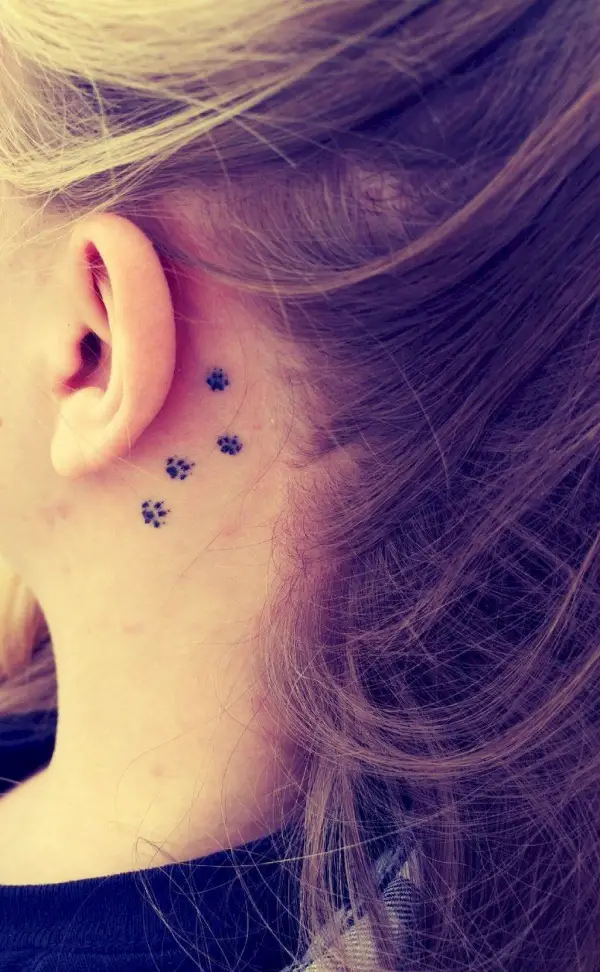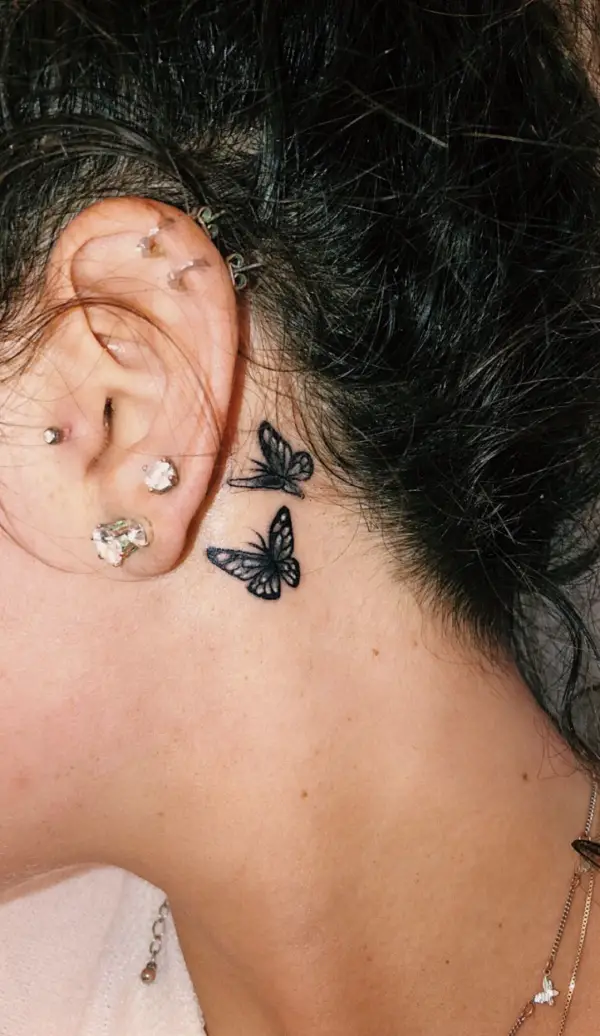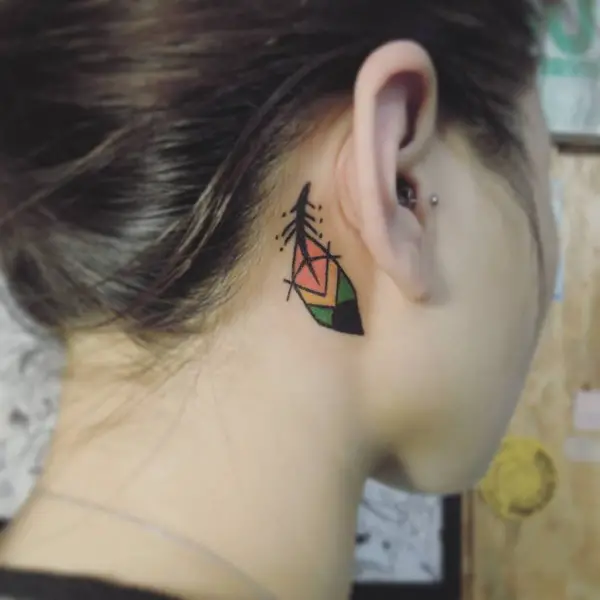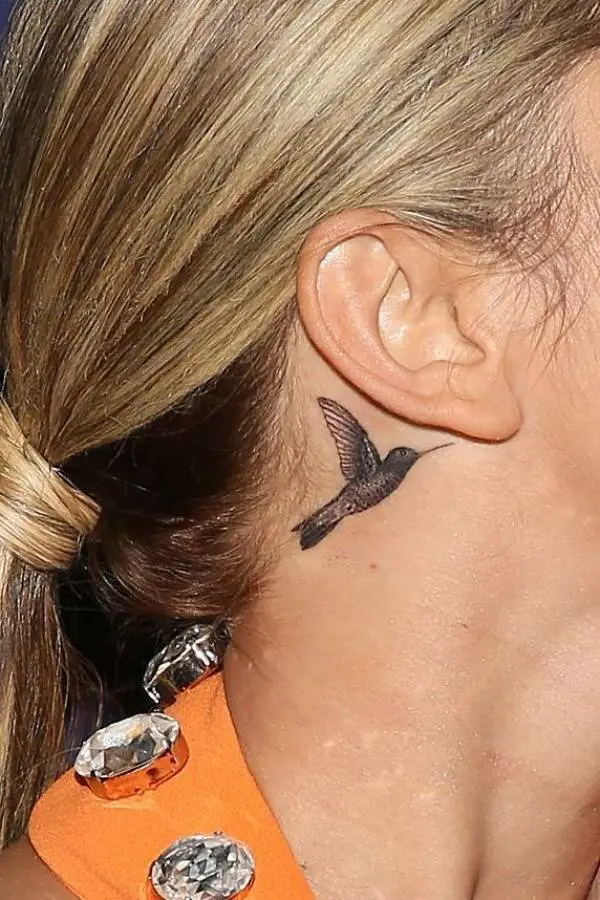 These meaningful but cute behind the ear tattoo designs not only make you look stylish and outstanding but also lets you show your fabulous body art while still being somewhat discreet.  For many, it's an unexpected spot, but a tiny, cute tattoo in the space between your ear and hairline is always a subtle choice when getting inked for the first time. Plus, getting them doesn't hurt much as compared to other places. Also, here we present some Spiritual Good Luck Tattoos With Meaning. At last, these behind the ear tattoos are an easy way of enhancing one's personality and can be worn with full confidence.