Are you a bookworm? Is your study room piled up with a bundle of books and you don't know how to organize them? Well, bookshelves are as important as books. If you're looking for proper storage space ideas to keep your books in an organized way, then you've come to the right place. In this post, we've gathered easy DIY bookshelf ideas for bookworms that also serves as a decorative element for home or office. From modern designs to mid-century classics bookshelves that conceal hidden doors, there are bookshelves for every type in this guide that inspires you to create a shelf that suits your personality.

Usually, lots of people like reading books. They find reading a very relaxing activity that allows them to get rid of the stress and help them to lead the future with confidence. Here we are present some DIY Ideas For Kids Room. So, use these inspirations to get your favorite or dream bookshelves ready for a home library. Because we all know what impression does a room full of books create? Yeah, it will immediately make you look smarter.
Easy DIY Bookshelf Ideas For Bookworms
Copper Pipe DIY Bookshelf!

A stylish bookshelf idea! Yes, this beautiful open pipe pattern bookshelf looks absolutely amazing when placed at the corner of your living room or bedroom. If you want to give rustic look to your bookshelf, the reclaimed wood, and galvanized pipe are a perfect addition. This bookshelf idea not only accommodates your books but also fits your other belongings easily.
DIY Ladder Shelf for Books!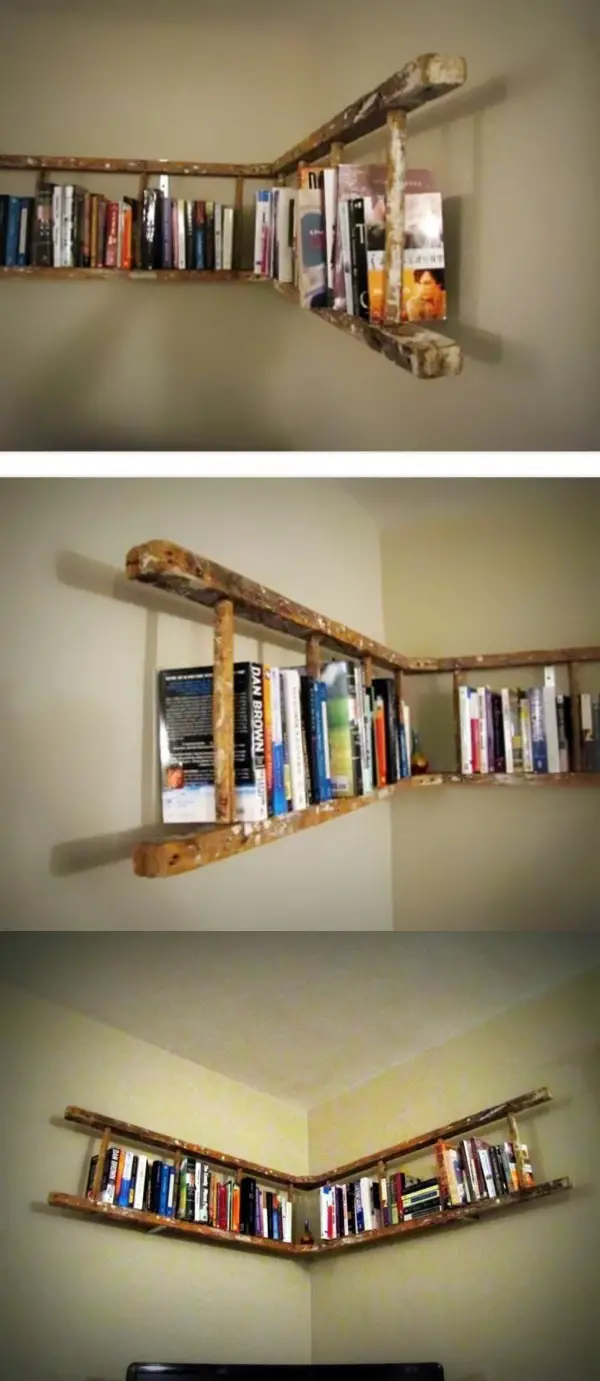 This unique bookshelf idea lets you find your book quite easily, even at night without disturbing other family members. Take a wooden ladder and paint it or varnish. This ladder will be used as a triangular frame to receive the shapes. Make sure that the width of the shelves is accurate to go across the ladder steps.
Contemporary-style DIY Bookshelf!

This easy DIY bookshelf idea is a perfect choice for bookworms. The contemporary design consists of sections that you can use to make a modern arrangement of books. Without back panels, the shelf can be easily moved and becomes a place to put books, pillows, and trinkets.
DIY Brick Bookshelf!

Do you have cracked, old and unused books lying around in your home?  Why don't you turn them into creative bookshelves? The greatest advantage of this kind of bricks bookshelf is that it's easy to make with just a few materials and is also very economical.
DIY Wooden Pallet Bookshelf!

Here's another creative DIY bookshelf plan! The three shelves one on top of the other helps you to place your books in a tidy way. Luckily, you can decorate the top of the shelf with a lovely crochet tablecloth and arrange your stack of books nicely. Here we have some DIY Geometric Craft And Décor Ideas.
DIY Crate Bookshelf!

If you're in serious need of a storage solution for your books in your small apartment, create a DIY crate bookshelf. This distressed wood look is among the easy DIY bookshelf ideas for bookworms and creates a unique atmosphere in a modern room. The great thing about this project is that you can customize it, making it as small or as large you prefer.
Tree Bookshelf!

Well, it's time to think out of the box and to find new ways to display your unique book collection. Book lovers! If you want to decorate an empty wall of your bedroom, give it a more interesting and fresh look with this tree bookshelf idea. This idea will definitely become the focal point wherever you place it.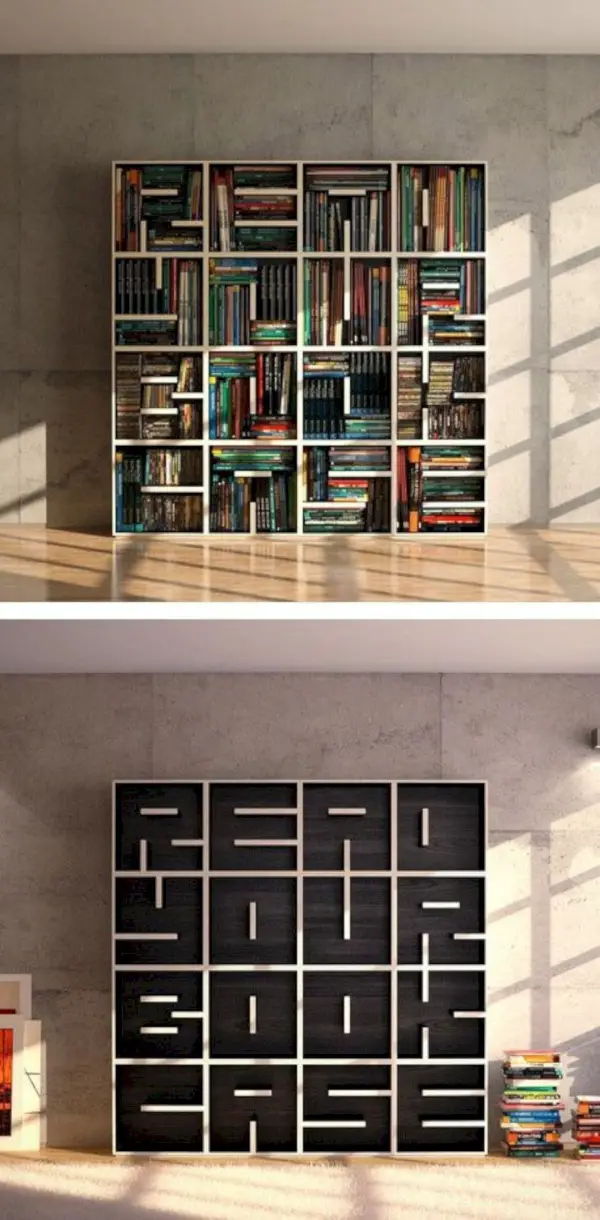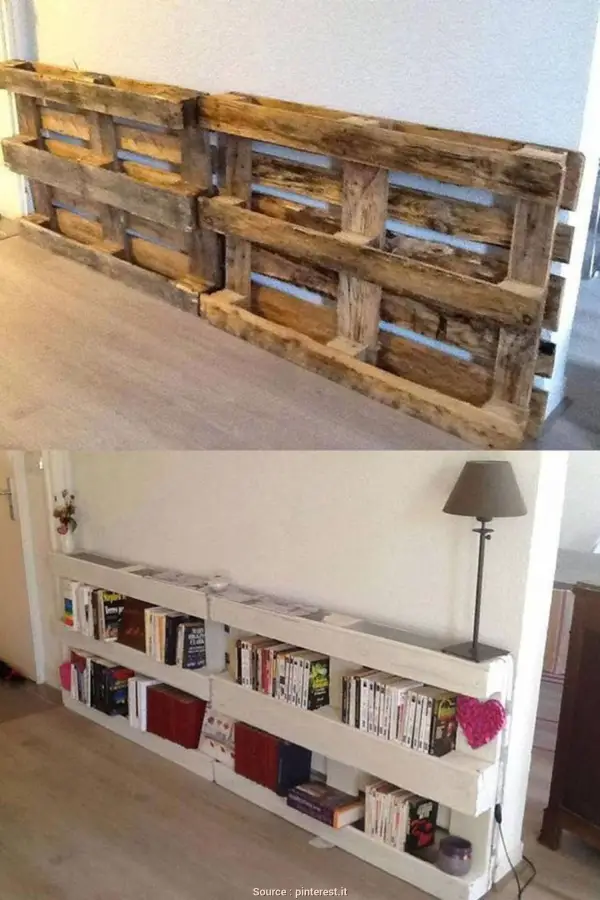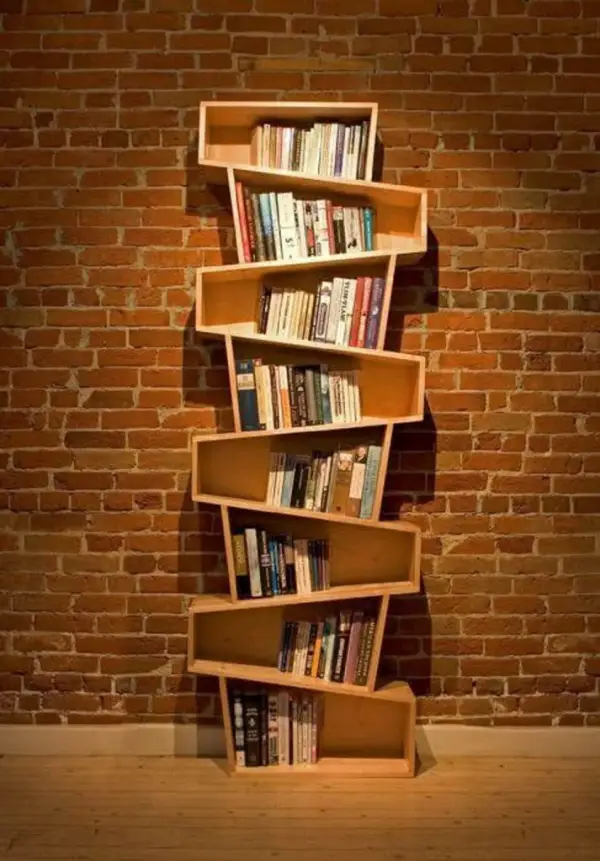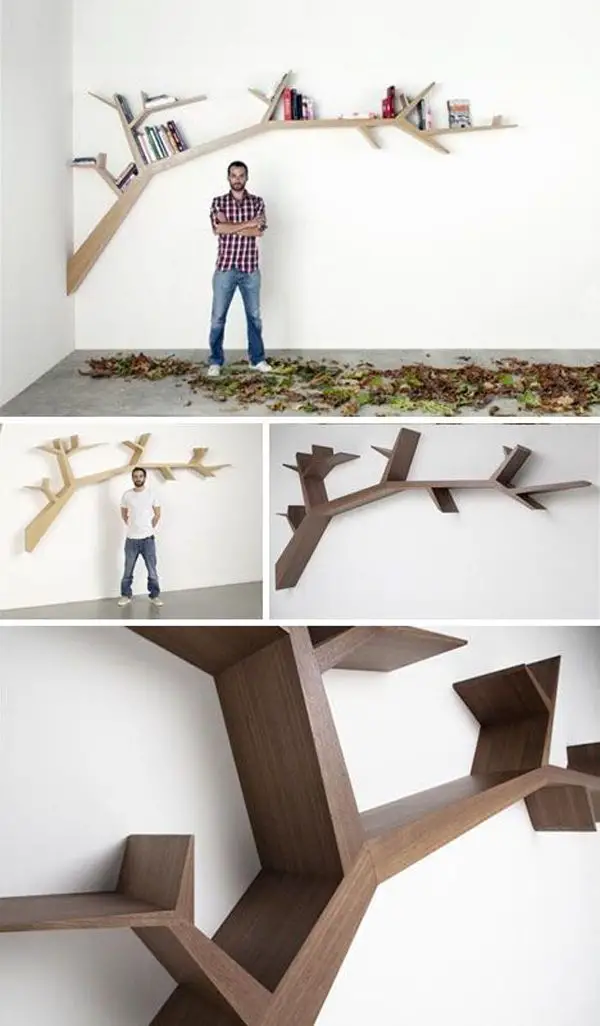 Whether you're looking for something small to store your current reading books or you need something a little more substantial to hold your unique books collection, these easy DIY bookshelf ideas for bookworms will surely add some character to your home and would become a reason for buying more books. Here we are giving you some Inspirational Sea Shell Craft DIY Ideas. So, take a deep breath and redirect your attention towards these bookshelves ideas that are actually pretty and will serve the purpose.