Have you ever tried making a mug cake in just a few minutes? Guess what? Making a cake in less than 5 minutes might sound like a fantasy, but you can easily prepare a tasty cake in minutes with a mug and a microwave. Also, here we are giving you some Mouthwatering Super Bowl Party Food Ideas. To inspire you, we've rounded up some of the best moist and delicious mug cake recipes, you would love to try to satisfy your sweet tooth. Plus, these mug cake recipes contain no eggs, artificial ingredients, butter, refined flour, or sugar.

These home-made mug cake recipes are a superb alternative for those lazy nights when your sweet tooth is calling but you don't want to commit to a full dessert. So, go ahead – try one of these gooey, rich mug cake recipes tonight to impress the love of your life!
Moist And Delicious Mug Cake Recipes
Coffee Mug Cake!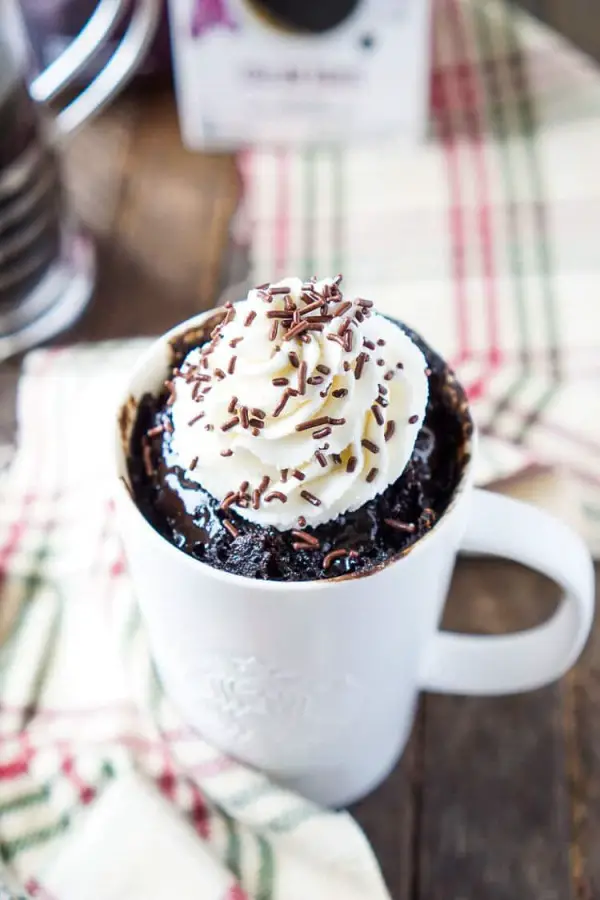 When you're craving for a sweet breakfast, try a mug coffee cake recipe with your morning coffee. Spray a mug or a ramekin with nonstick cooking spray. Then, add sugar, salt, flour, baking powder, vanilla, and stir well. After this, sprinkle brown sugar and cinnamon on top. Microwave for 45 seconds and enjoy the treat.
Chocolate Mug Cake!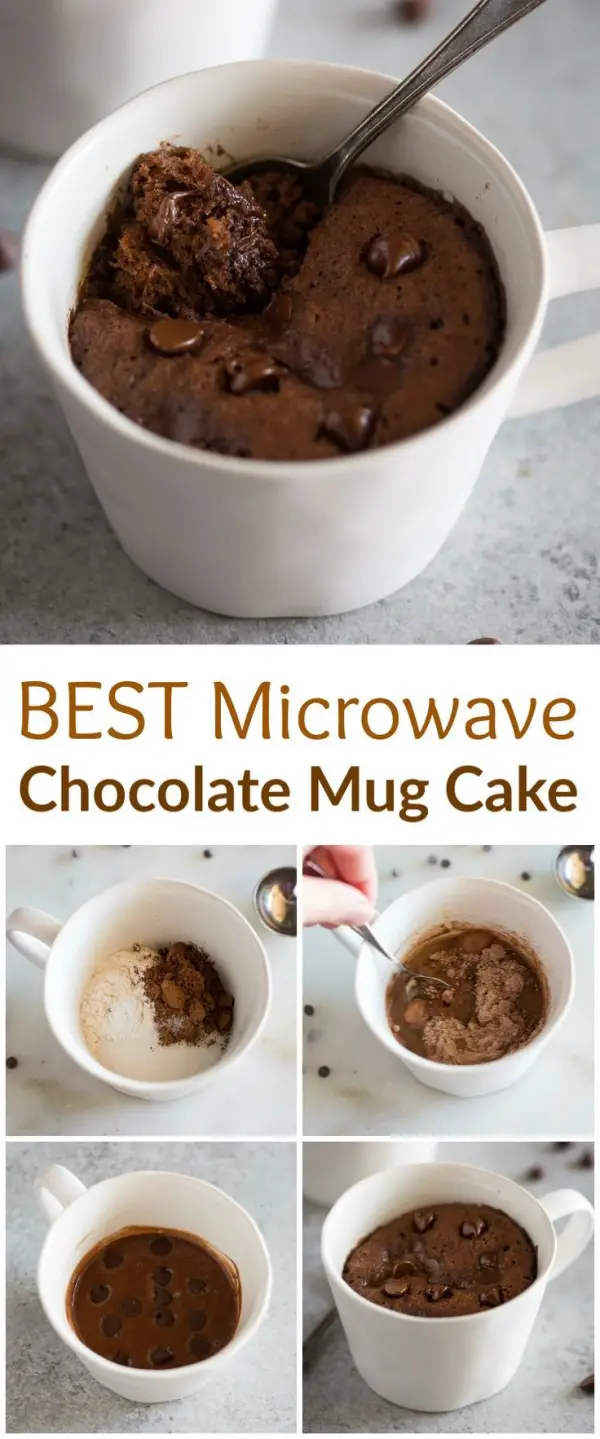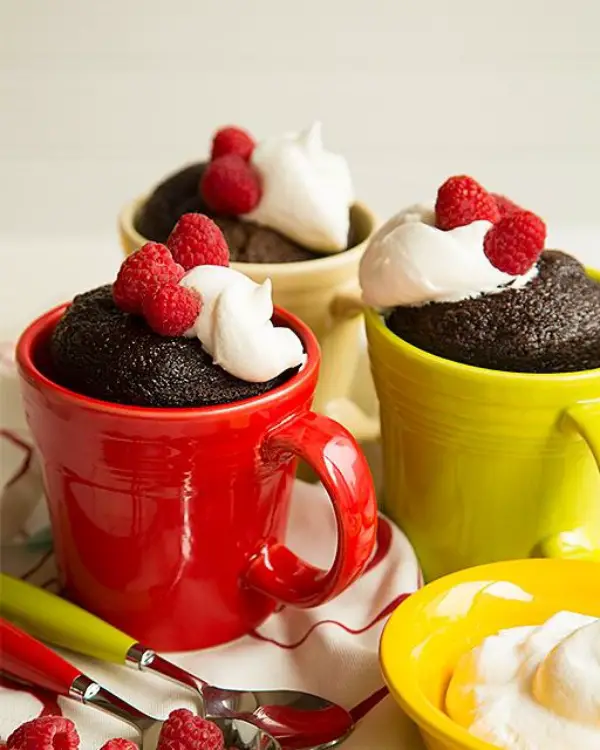 A quick, simple, and delicious treat! Made in under 5 minutes, this fluffy cake treat is the perfect choice to satisfy your sweet tooth. Start by combining all your dry ingredients into a microwave-safe mug. Add wet ingredients and mix well. Pour in one teaspoon of mini chocolate chips and microwave. Don't forget to top it off with mini chocolate chips and strawberries.
Honey Mug Cake!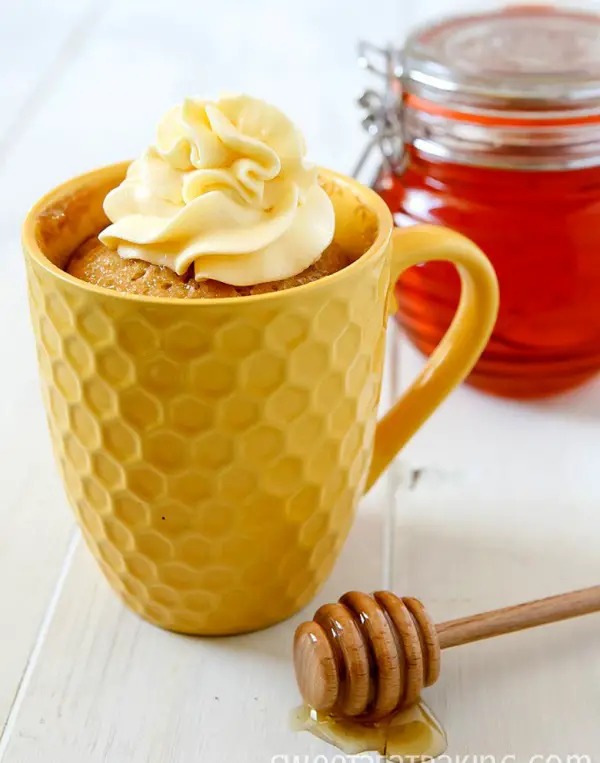 Want to make your beloved feel special? How about trying soft, sticky, and gooey mug cake made with honey? This moist and delicious mug cake recipe can be made at any time of the year. Simply add melted butter, egg, honey, sugar, flour, salt, and vanilla in a mug. Then, beat until fully combined and smooth. Microwave for around 1 minute 15 seconds. Add frosting, extra honey, and serve.
Lemon Mug Cake!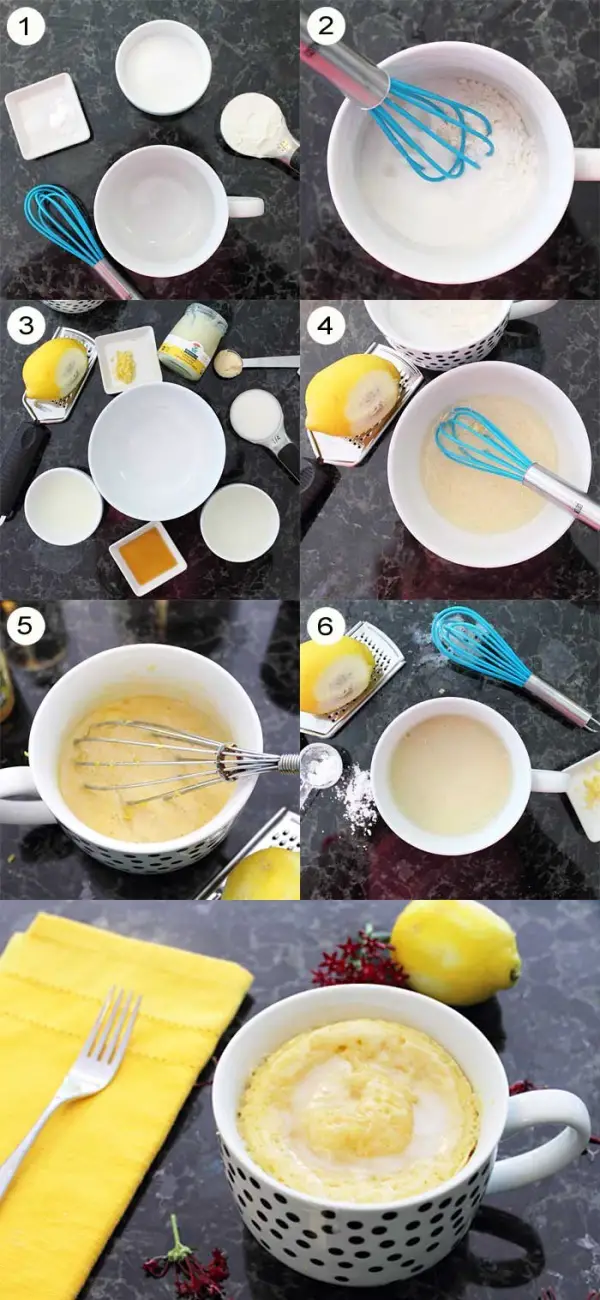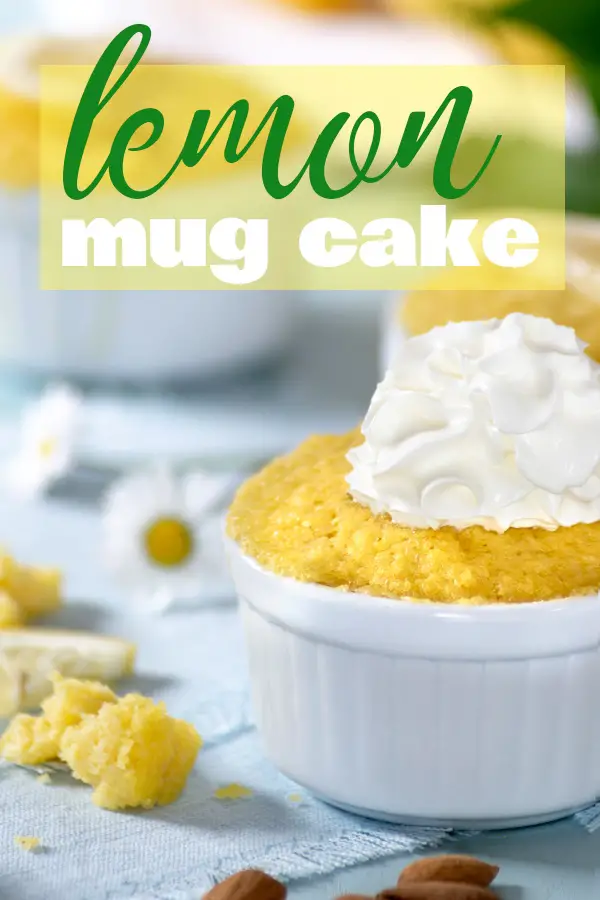 Light, fluffy, and lemony! Enjoy this cake recipe with your afternoon tea. Put flour, sugar, baking powder, oil, and lemon juice in a mug and mix until batter is smooth. Cook in the microwave for about 1 minute add a lemon glaze if you wish so.
Black Forest Mug Cake!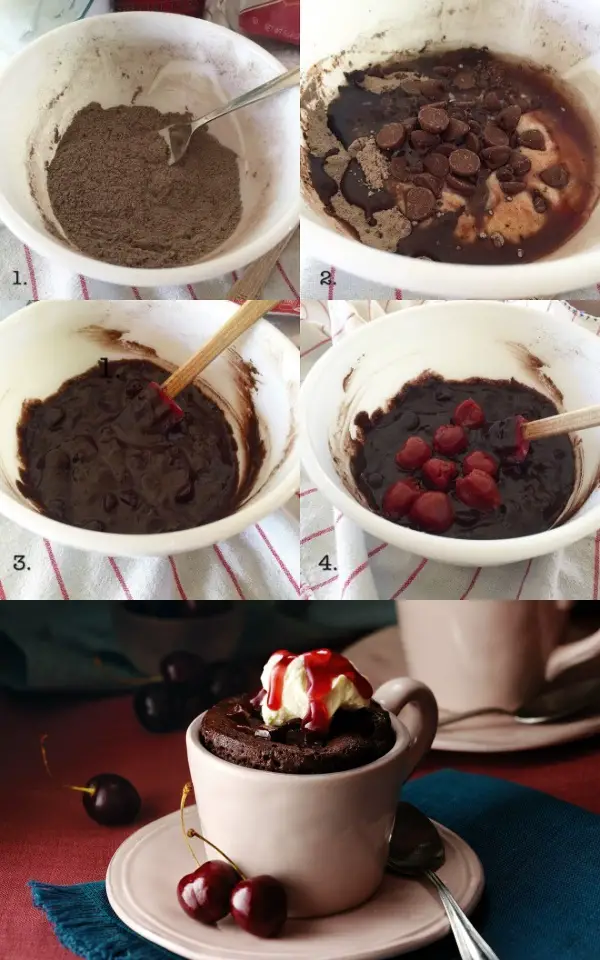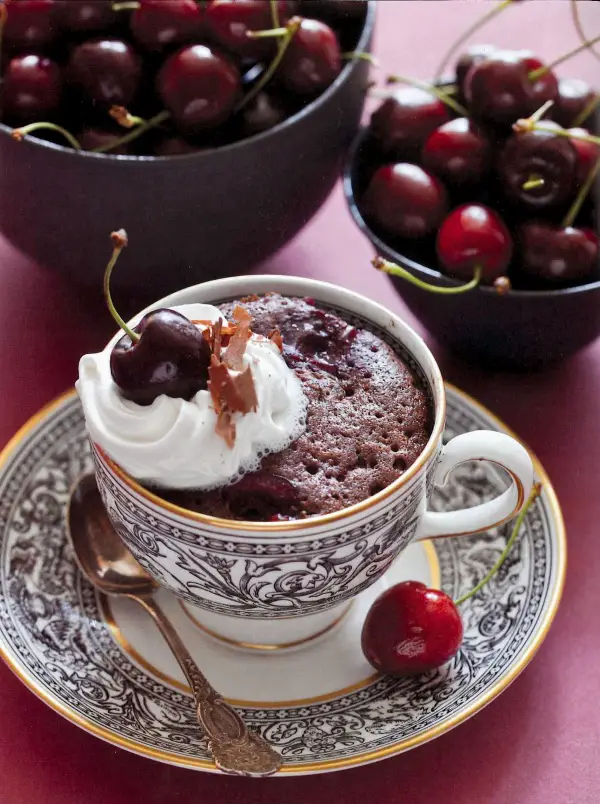 This 60-second mini black forest cake with all the chocolatey goodness is perfect for a romantic evening this Valentine Day! Combine butter, egg, and milk into the mug and beat with a fork. Then, add sugar, flour, and cocoa powder and beat again. Gently mix in the cherries and sprinkle the chocolate chunks on top. Here we have some Delicious Examples Of Food Photography.
Salted Caramel Mug Cake!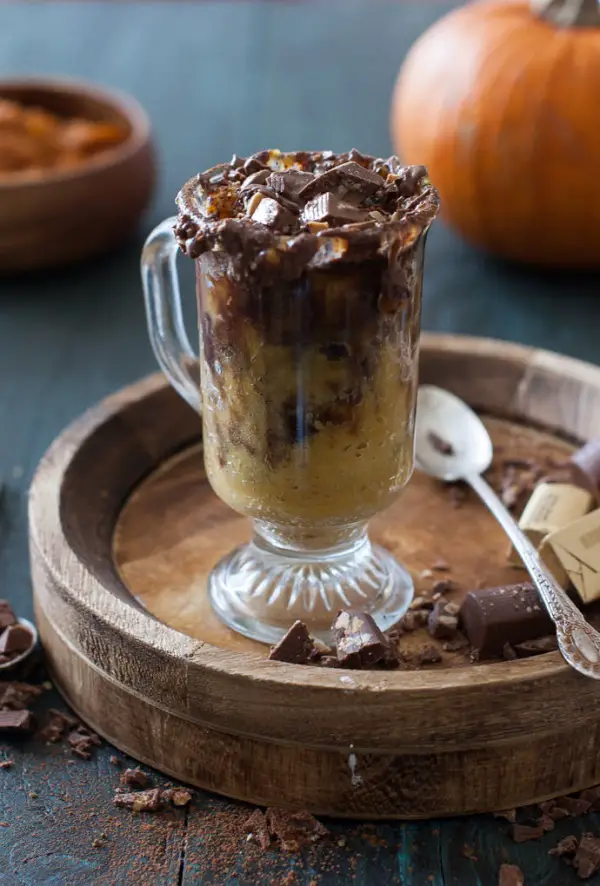 The combination of salty and sweet is simply perfect! Salted caramel is a popular choice among moist and delicious mug cake recipes. Add butter, egg, milk and dry ingredients into a mug and beat with your fork until mixed completely. Then, add a tablespoon of salted caramel on the top of the mixture and microwave for at least 1 minute.
Banana Mug Cake!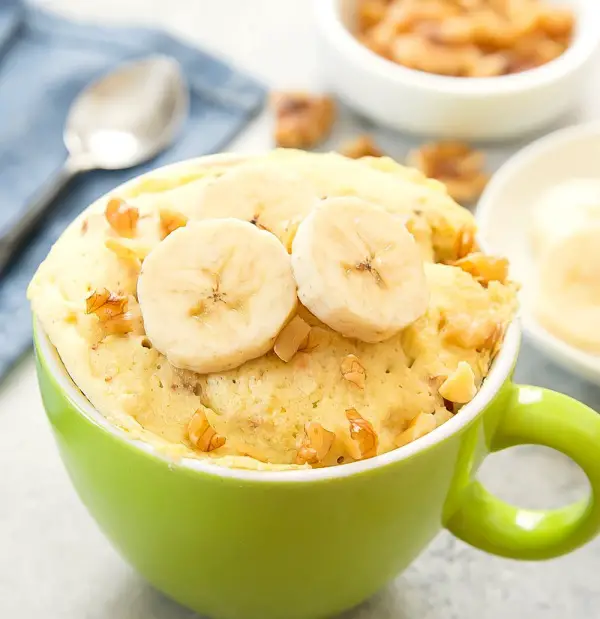 Do you have 3 minutes to spare? The banana mug cake recipe is an easy and amazing choice for a single serving dessert. Combine flour, sugar, salt, and baking powder in a mug. Then, stir in your butter, milk, egg, banana, and vanilla nicely. Microwave for 3 minutes, keep checking in between. Top it with sliced bananas and enjoy!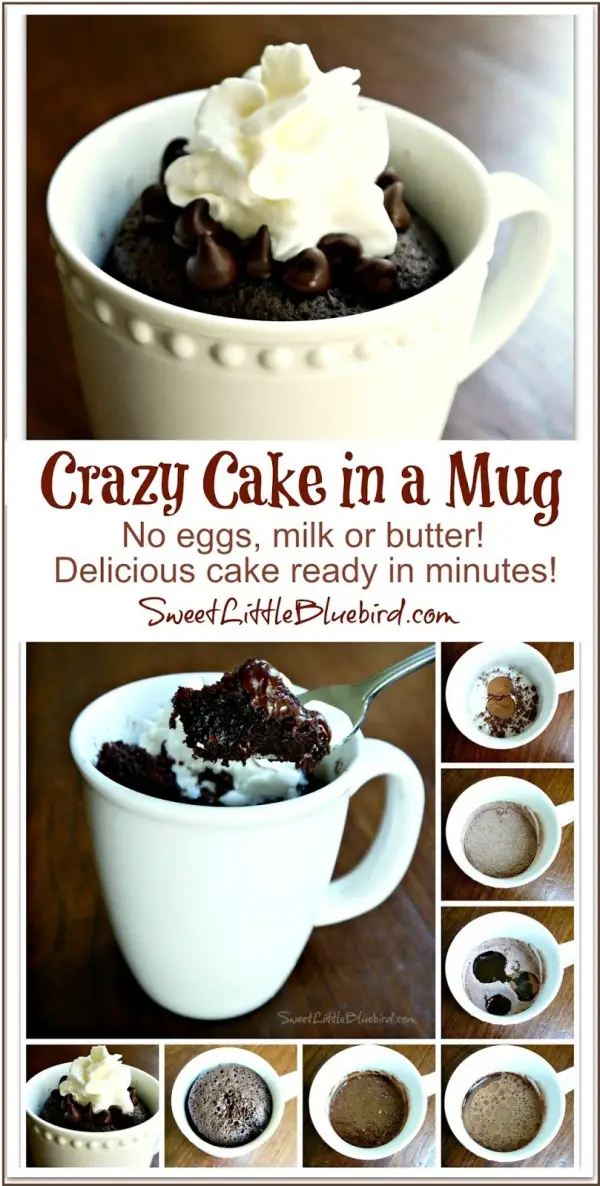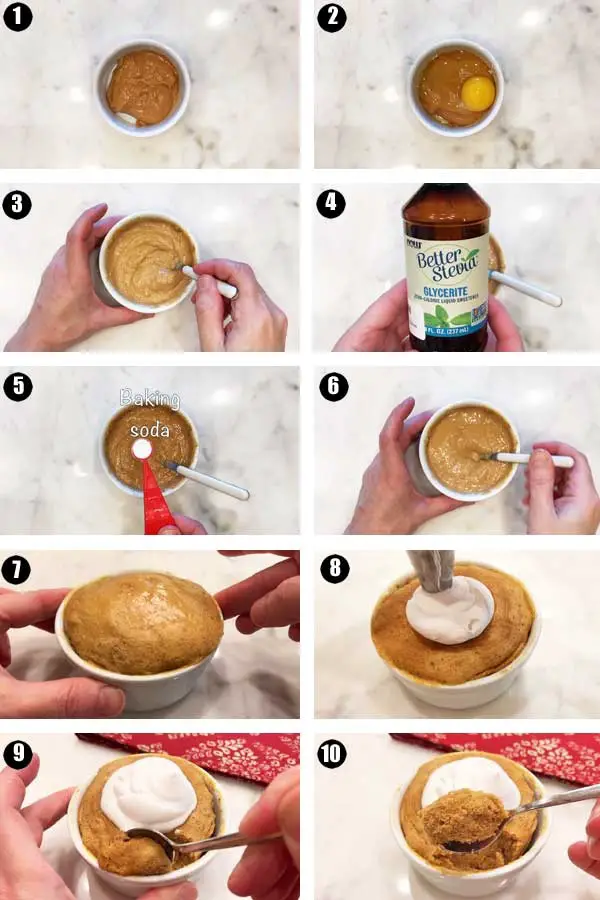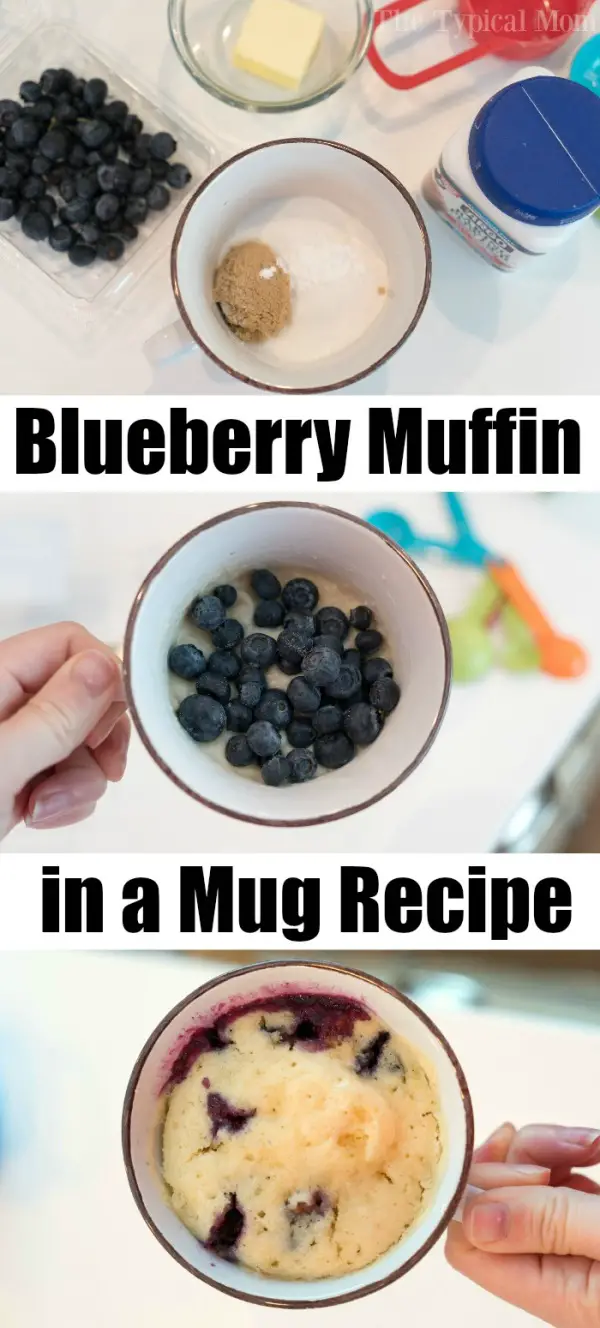 So, next time you're craving for something sweet and are running short of time, you know what to make with just a few ingredients. Luckily, mug cakes are also incredibly customizable – meaning you can add any flavor, nuts, seed, or sprinkle cookie butter and you're guaranteed to have a satisfying dessert ready in minutes. Also, take a look at these Magnificent Birthday Cake Designs for Kids. So, try out these moist and delicious mug cake recipes and if you don't succeed for the first time, don't worry! Because it takes only a minute of prep and a minute in the microwave to try again!