Tattoo enthusiasts usually get tattoos inked with personal meaning. They love designs that have deep meaning and something that relates to them. But, nowadays meaningful dream catcher tattoos for girls seems to be growing trend among tattoo industry because the feathers and web-like patterns are popular as a more feminine design.

If you're planning to go for Dream catcher tattoos this summer season, remember such designs give a unique and extremely beautiful look to the wearer when they are inked colored. Today in this post, we're going to talk about dream catcher tattoos having not only deep symbolic meaning and cultural belief, but also noticed for their fashionable and delicate appearance. Browse below to get familiar with these creative ideas and find the perfect one for your own. Here you find some Dazzling Butterfly Tattoos Designs for Girls. Have a look:
Meaningful Dream Catcher Tattoos For Girls
Dream Catcher Tattoo with Peacock Feather!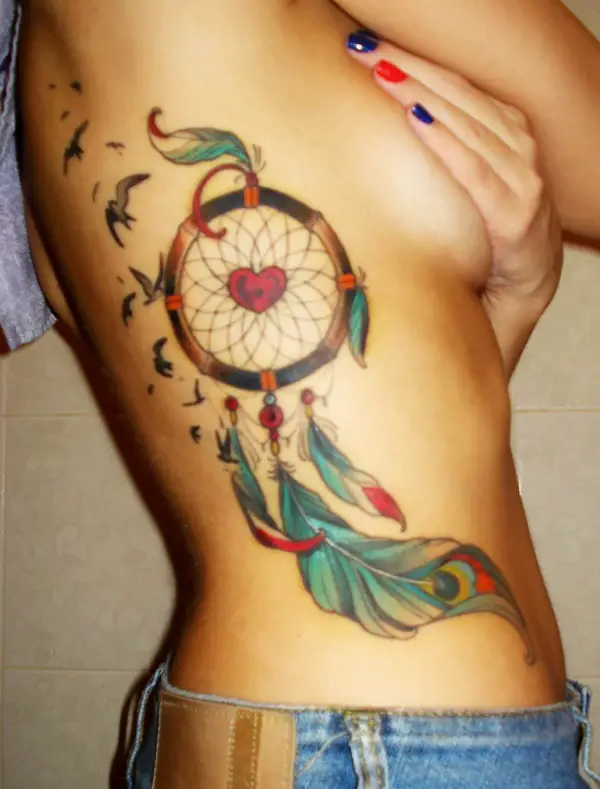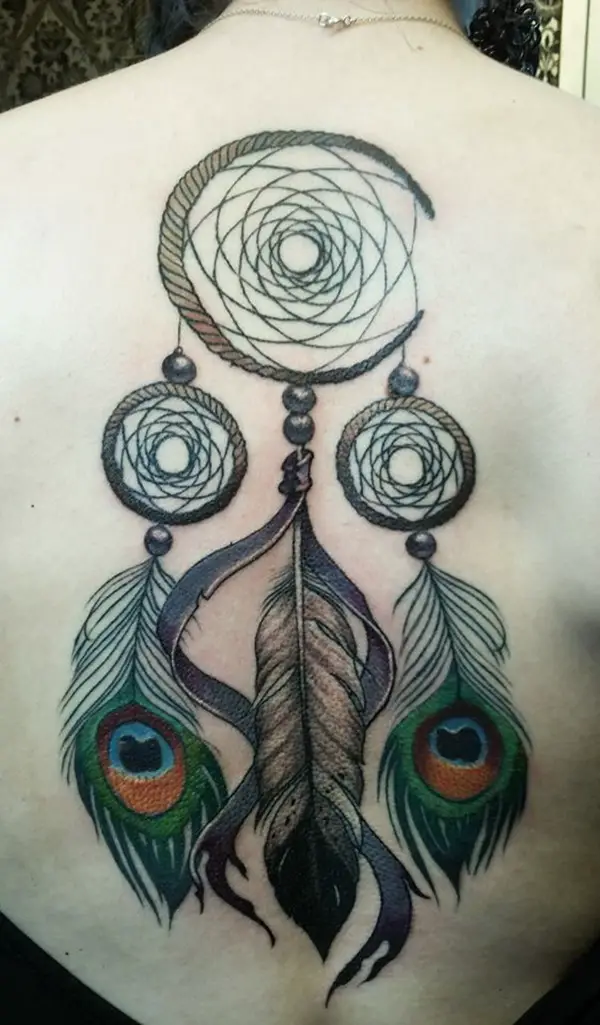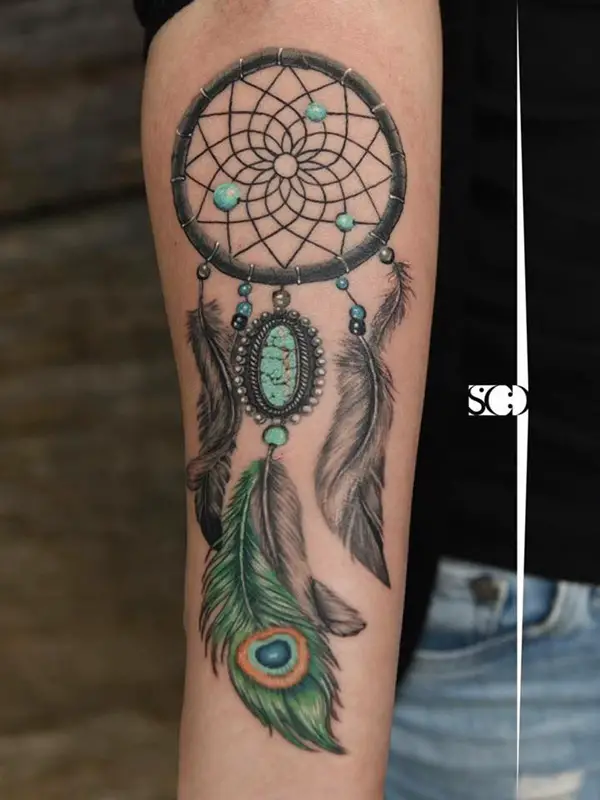 Since the dream catcher is a common tattoo design among women, by adding peacock feather you can add a layer to your design's meaning. Yes, it's a way to signify beautiful dreams are coming or somehow you dream to be beautiful. Make sure to add a feather on the middle string for an added effect.
Black and Grey Floral Dream Catcher!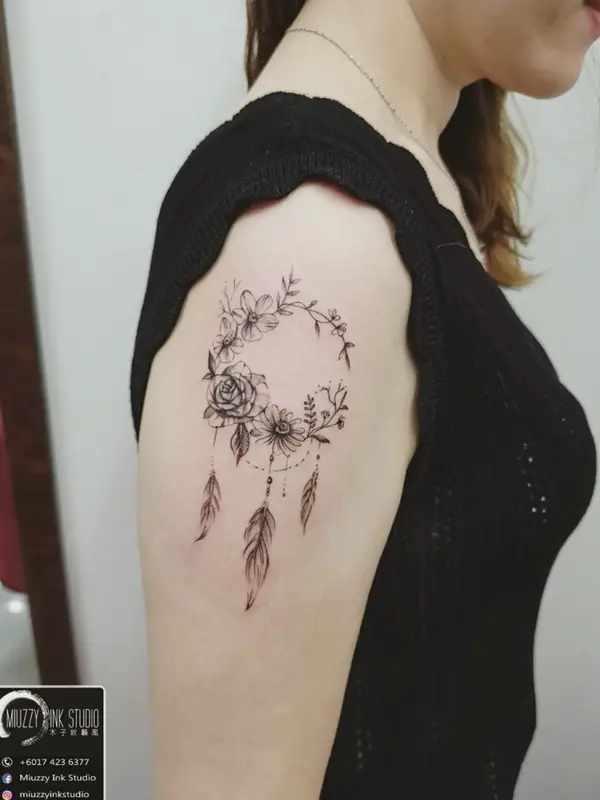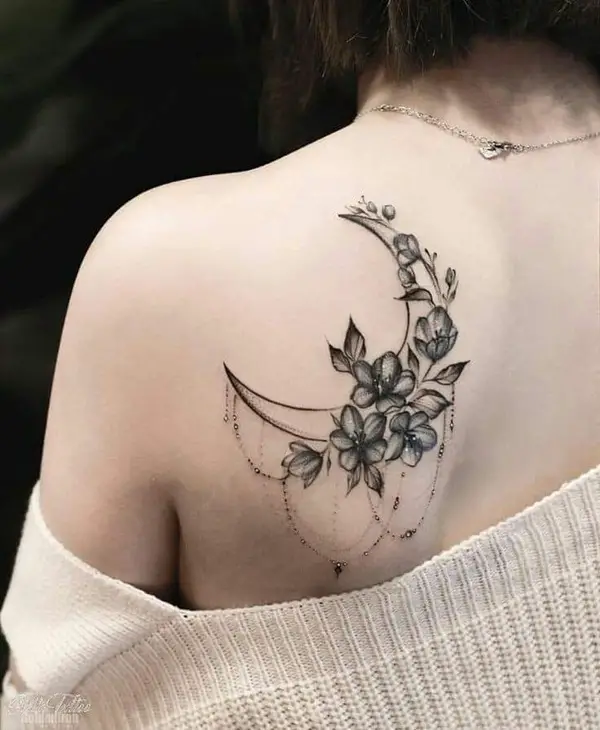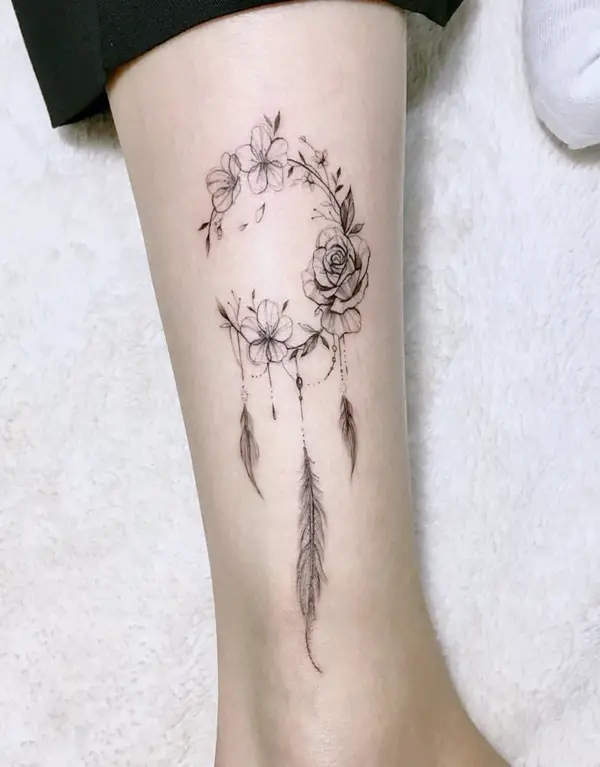 This meaningful dream catcher tattoo idea for girls looks extremely intricate and beautiful and holds a strong position as its name. After all, who needs extra when you can make a statement with minimal color and design combination? This black and grey tattoo actually manages to capture the essence of a dream catcher with eye-popping amulet rocks among sensational mini dream catchers.
Half Moon Dream Catcher Tattoo!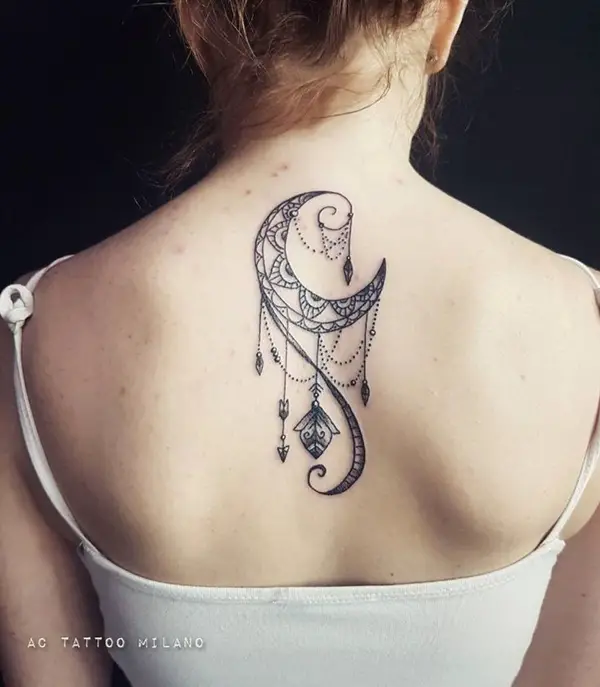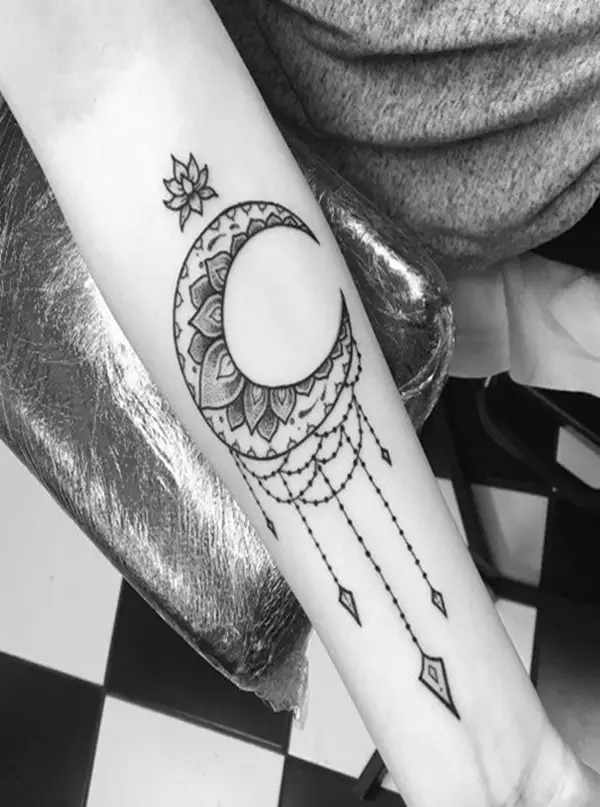 This ultra-realistic tattoo is a masterpiece. Usually, dream catchers have a wooden hoop and woven net. However, you can create your own unique design by featuring flowers that create a half circle or a half moon shape with the stunning three feathers hanging around it.  Undoubtedly, it's a super cute tattoo that would surely suit pretty gals.
Eagle carrying a Dream Catcher!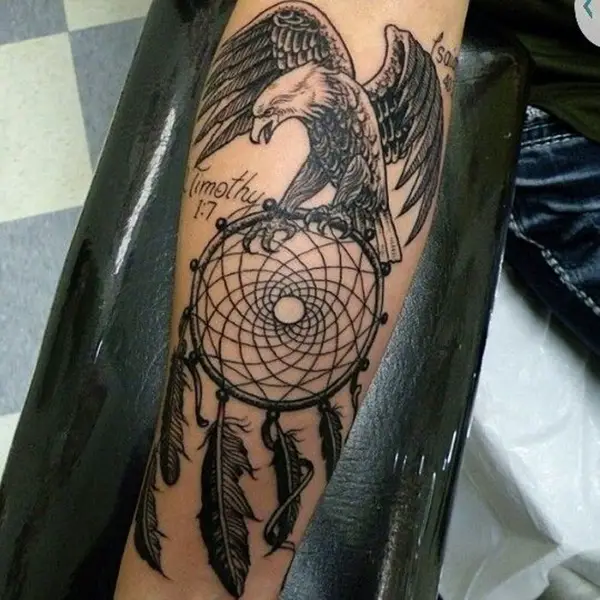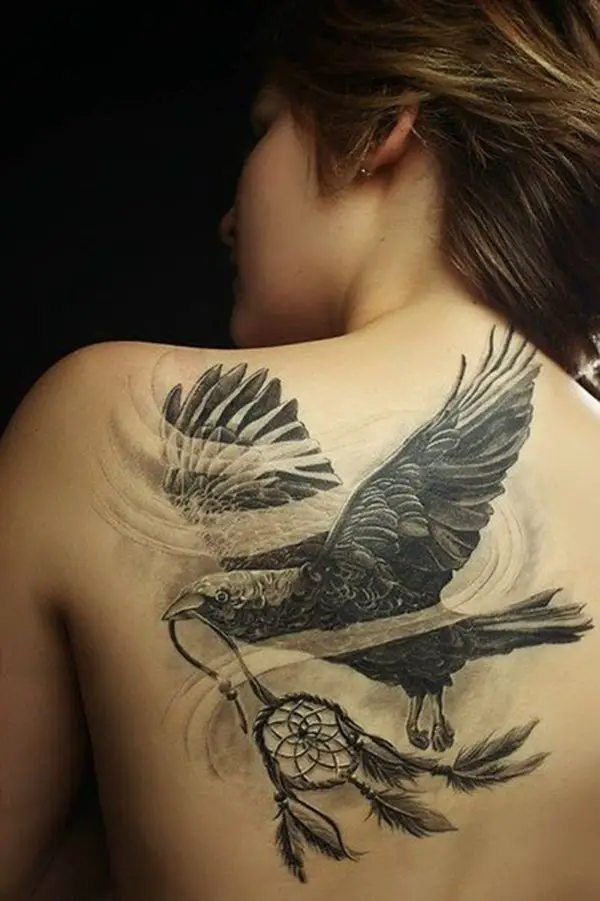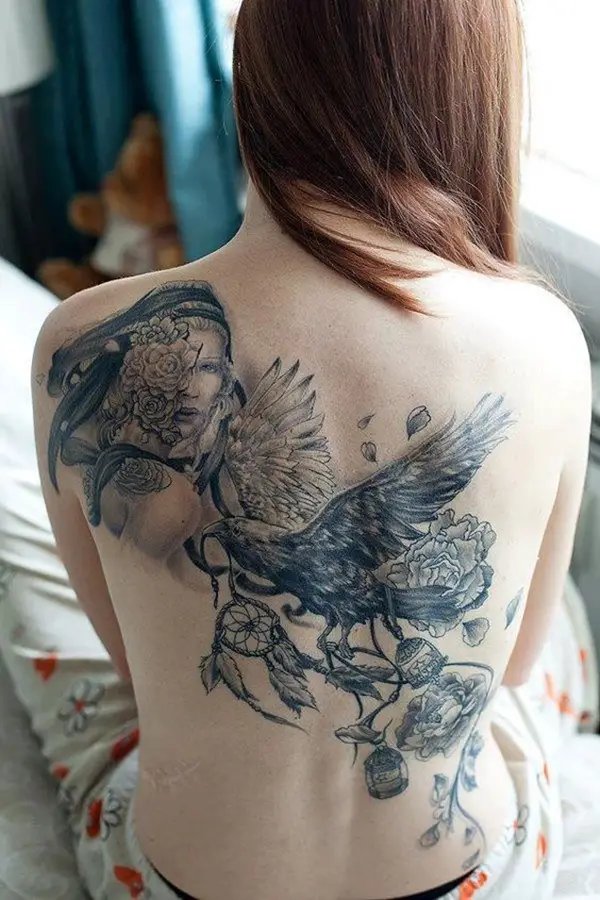 If you dream of something really unique, try outlining your tattoo with only black ink to make it look realistic. Well, an eagle is a noble creature and signifies the same meaning in multiple cultures around the world. The tattoo protects the person who wears this against nightmares and bad dreams. Also, Check out these Small Tattoos With Powerful Meaning for inspiration.
Elephant-themed Dream Catcher!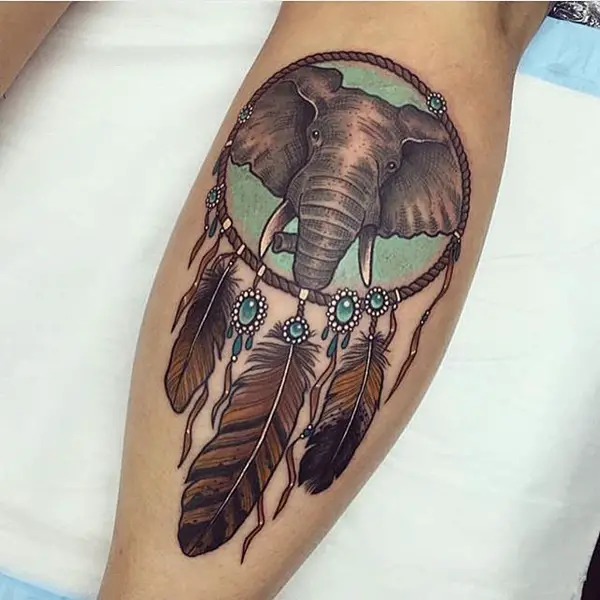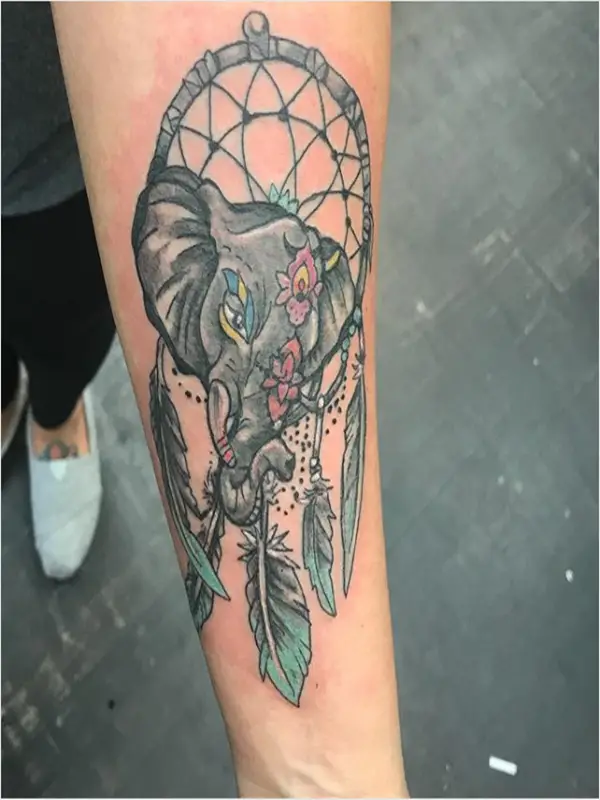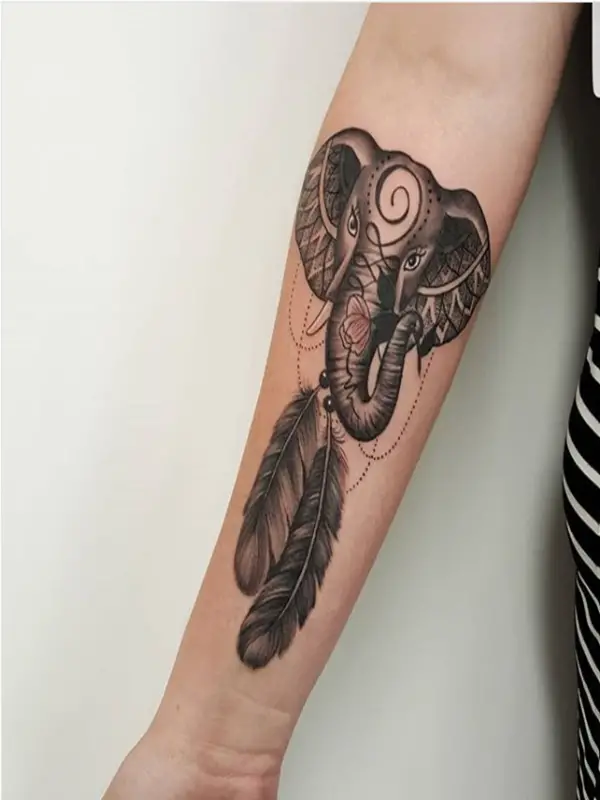 Sometimes the simplest ideas are the most breath-taking and prove to be a meaningful dream catcher tattoo idea for young girls. This incredibly gorgeous tattoo design looks great because the two elements are melded together in such a way as if they were meant to be like the stars in the night sky or the beauty of flowers in springtime. To accomplish it successfully, you should be prepared to give a lot of extra time.
Wolf Dream Catcher!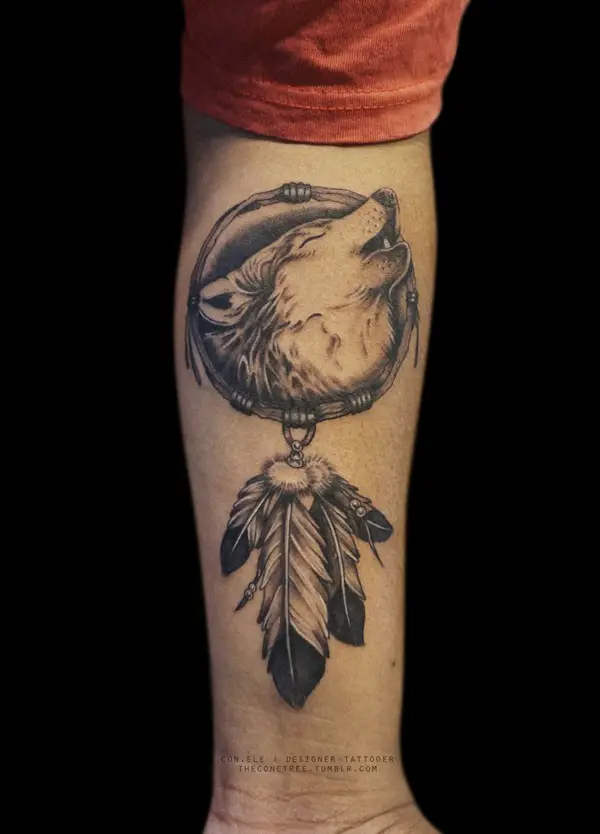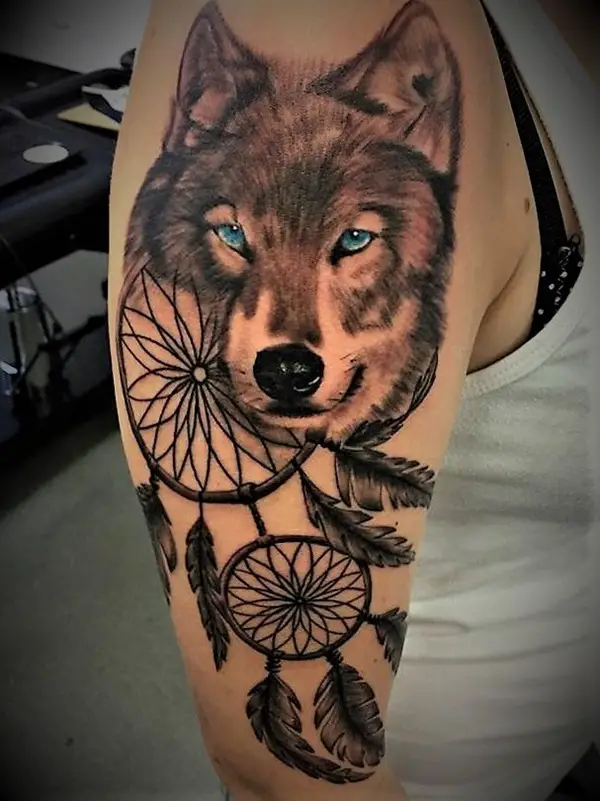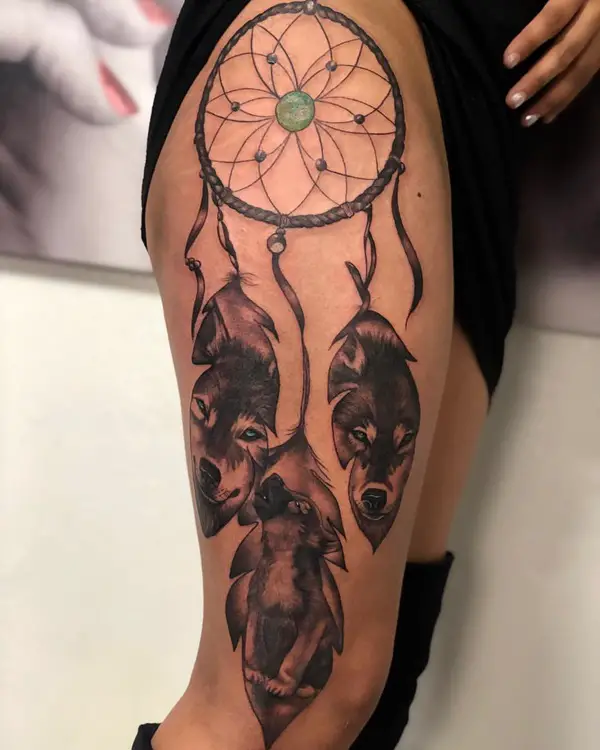 Another tattoo idea that manages to be graceful and vibrant but still has an air of elegance. The wolf, just like the dream catcher is deeply influenced by American culture and known for its courage and strength among other things. The use of motifs is used as a symbol to protect infants from evil spirits and bad dreams. Also, you can take some idea from these lovely key tattoos for girls. Have a look-
Owl Eyes Dream Catcher Tattoo!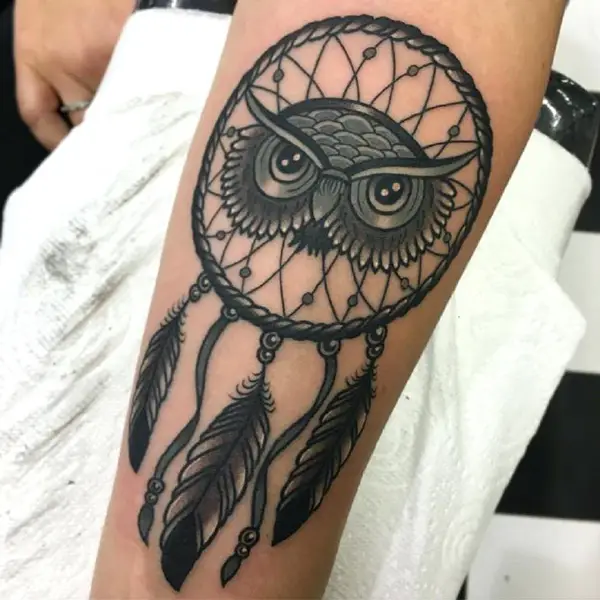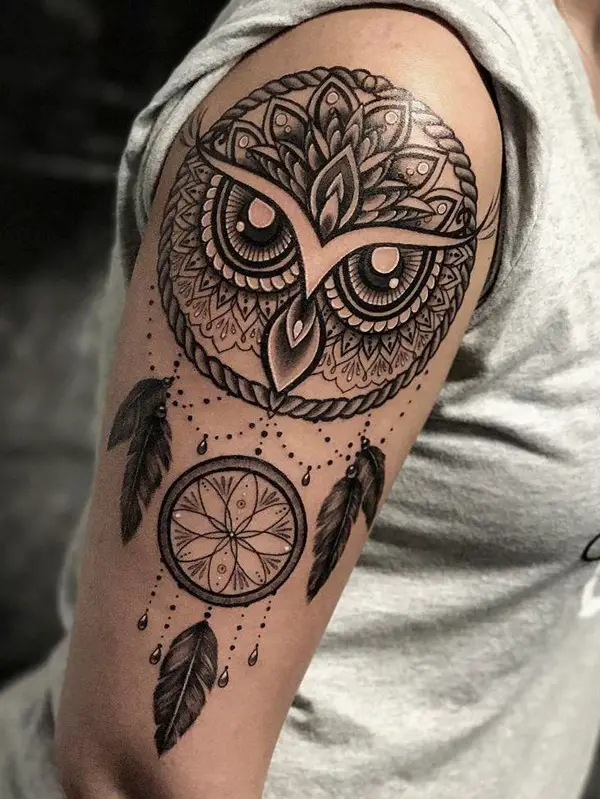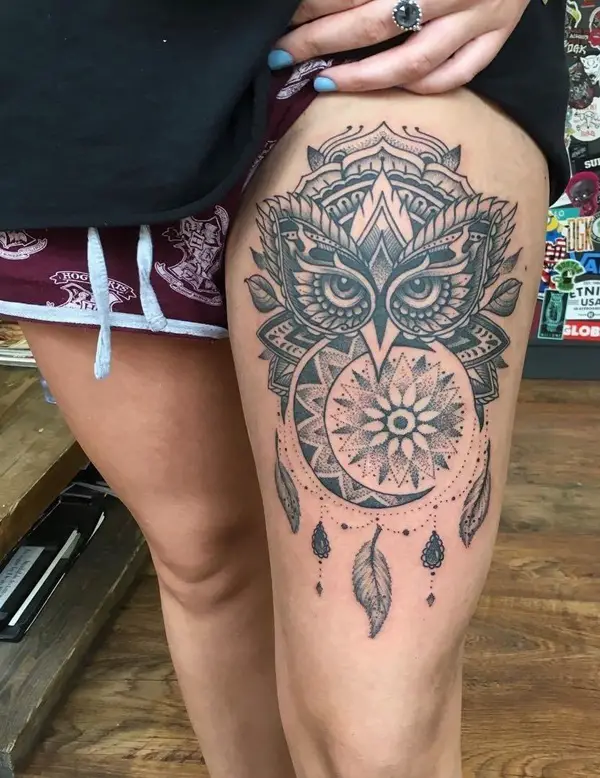 Have you ever thought of giving your favorite dream catcher tattoo owl eyes look? You simply need to create two dream catchers very close to each other and turn them into owl's eyes with some added effects. You can also add a few feathers on top of the hoops to create 'eyebrows' of the owl.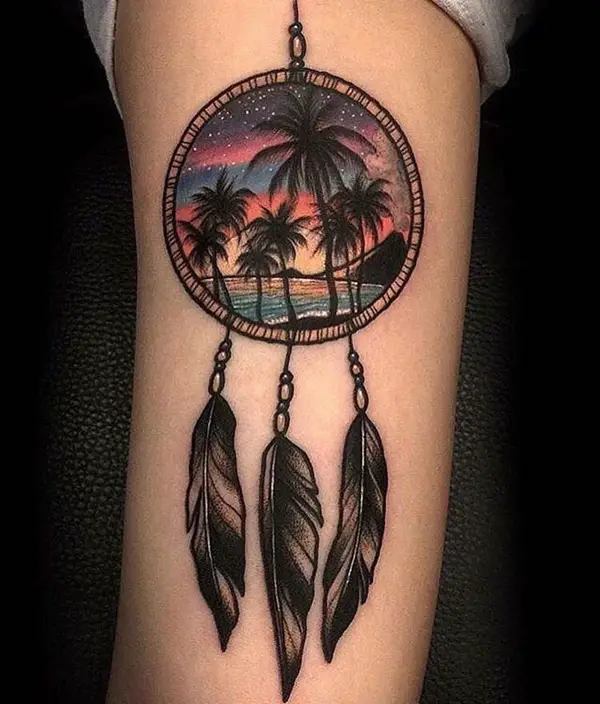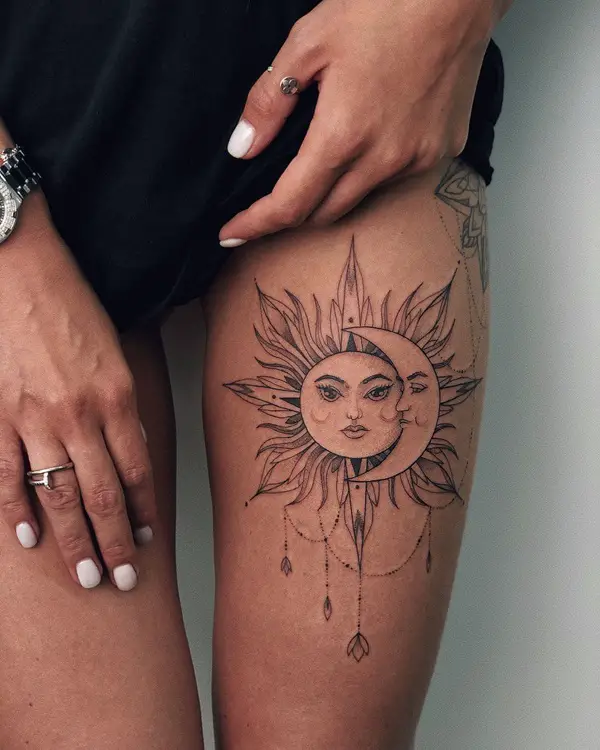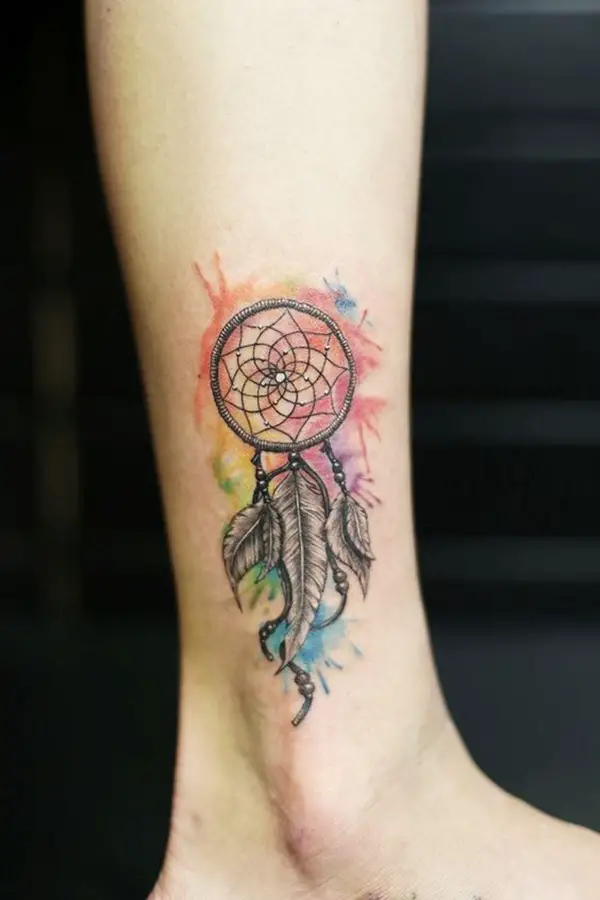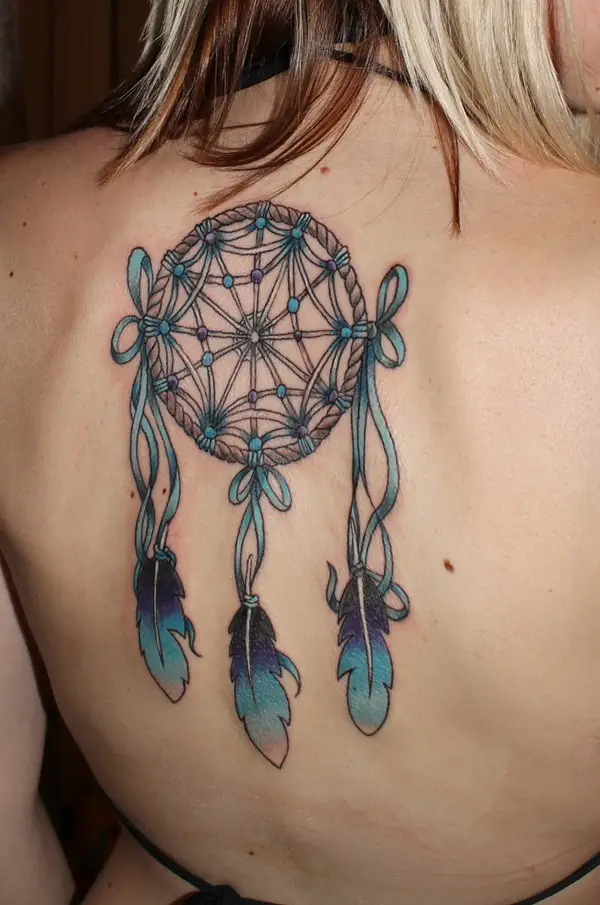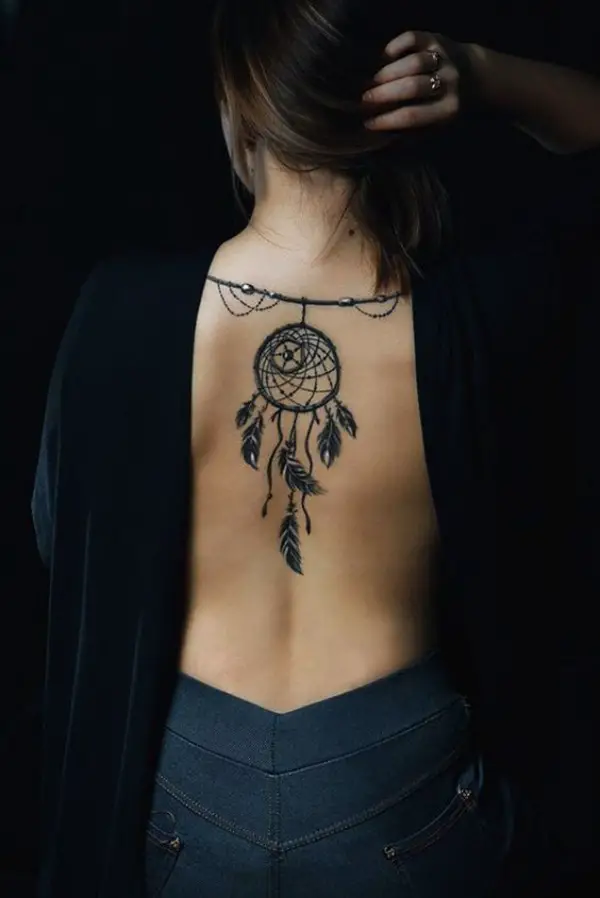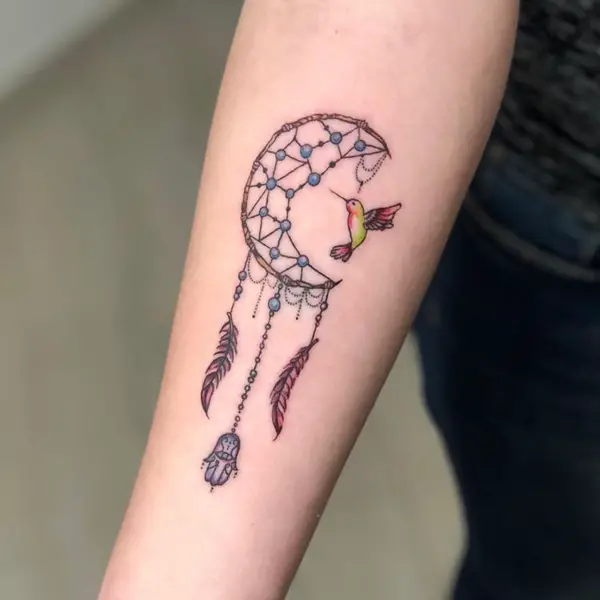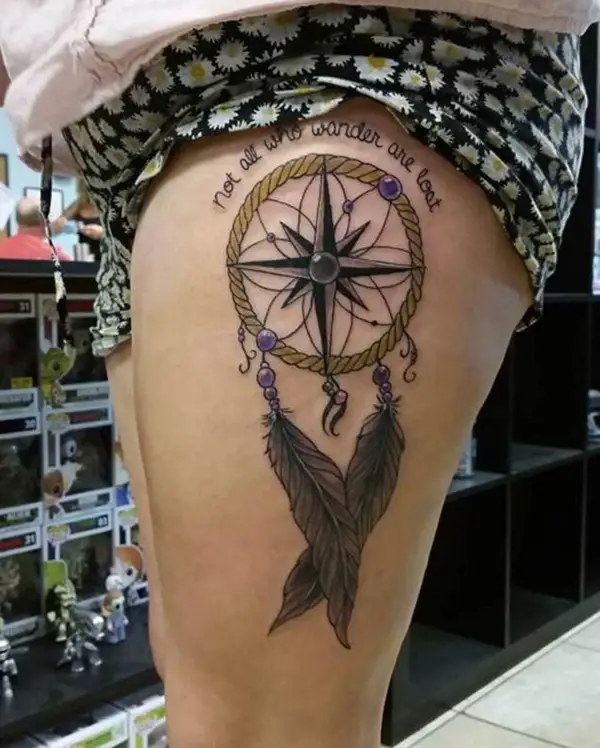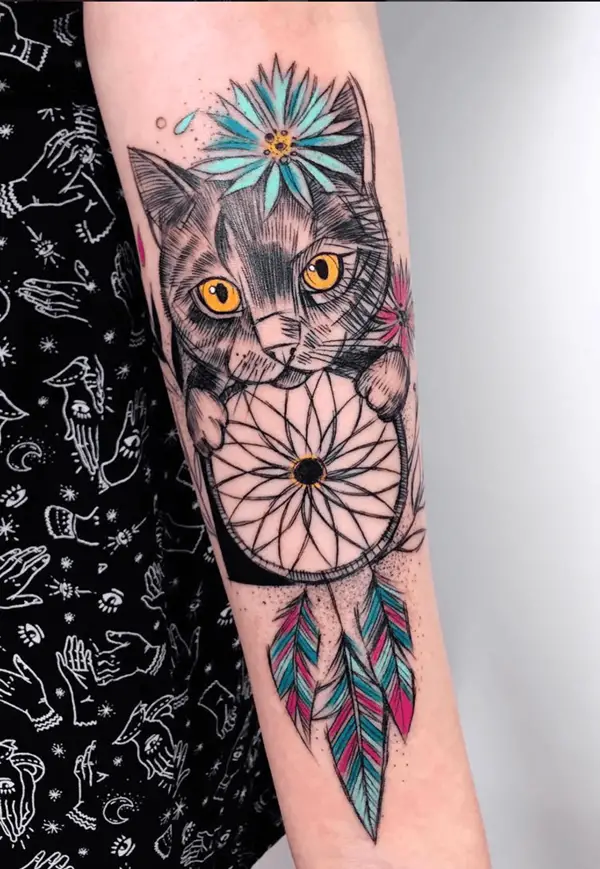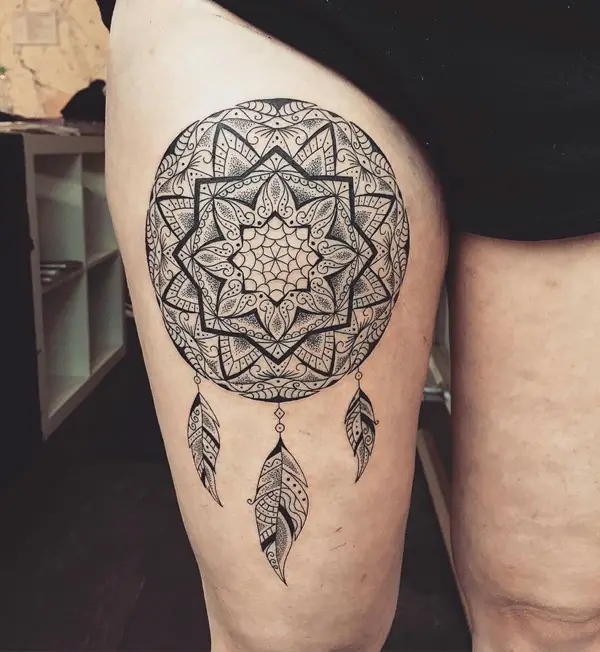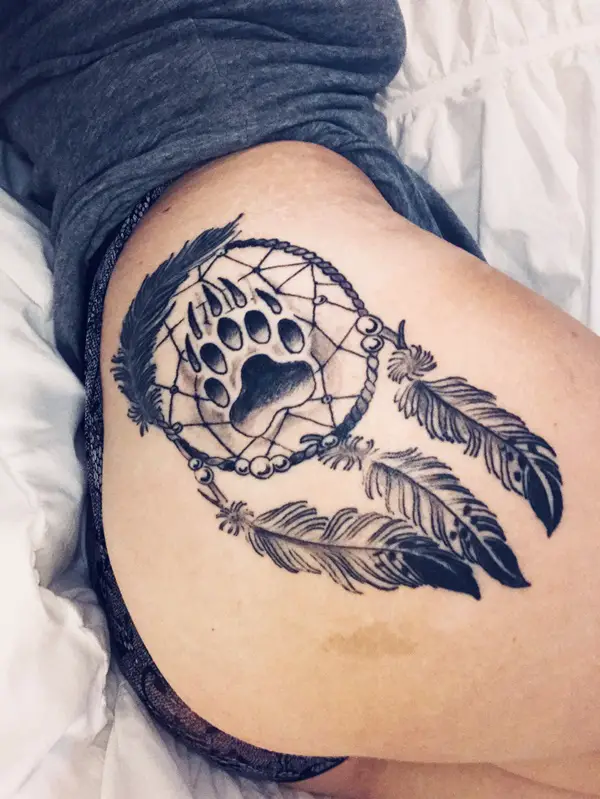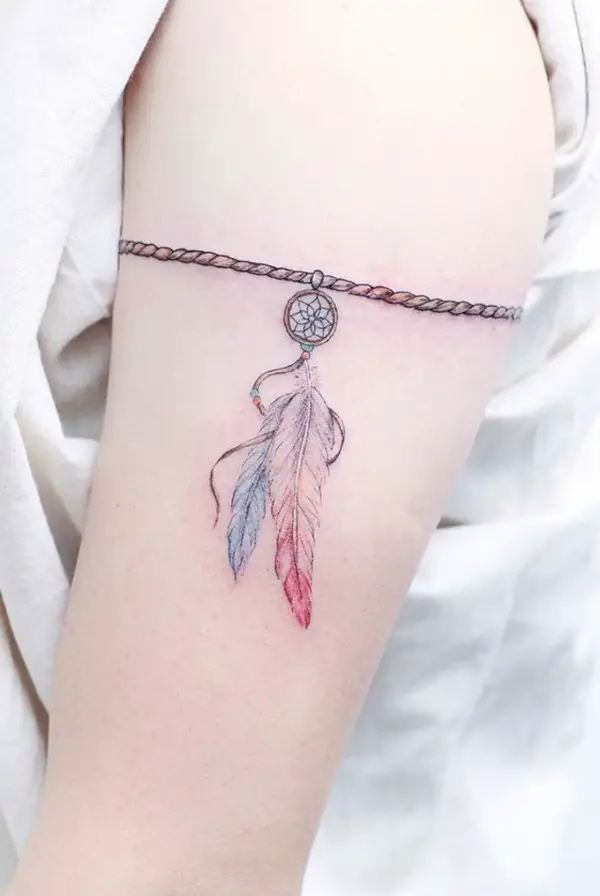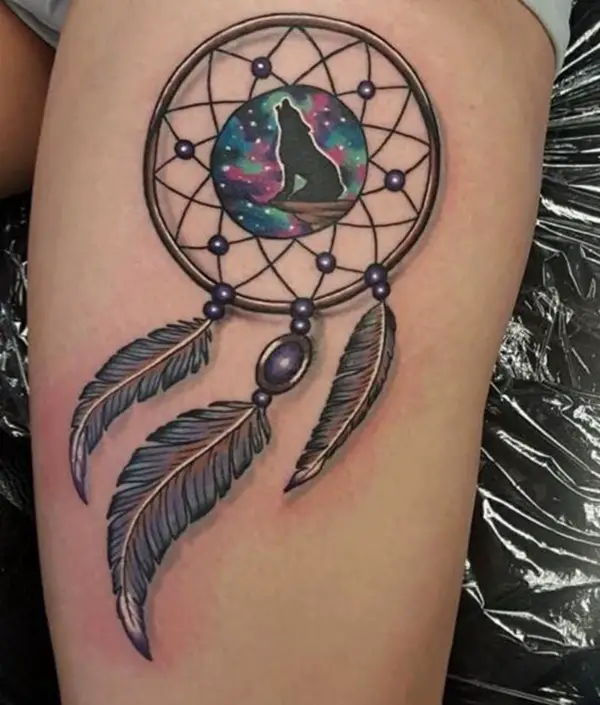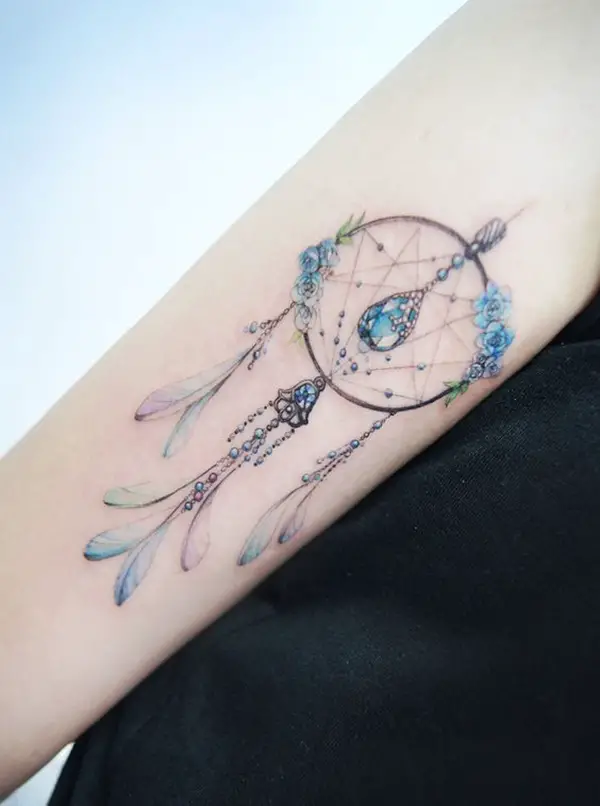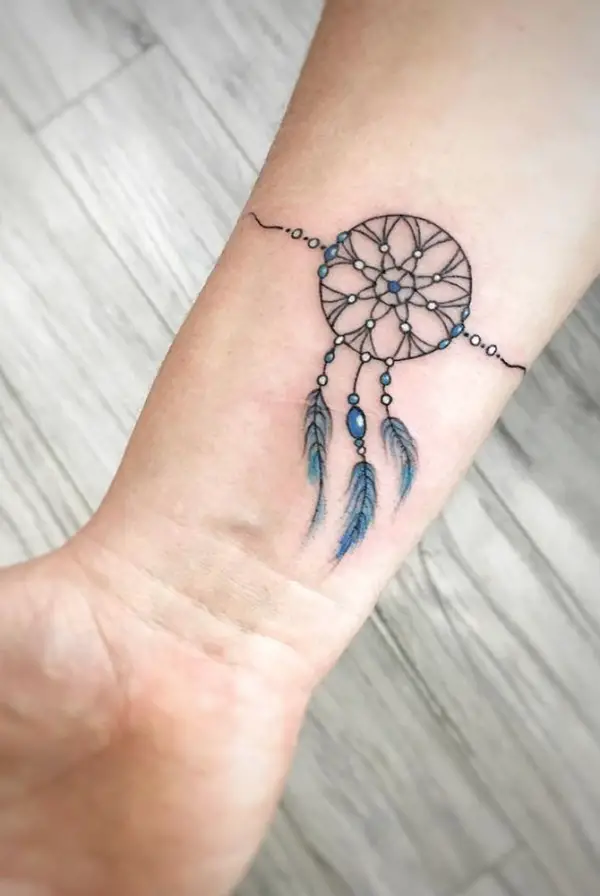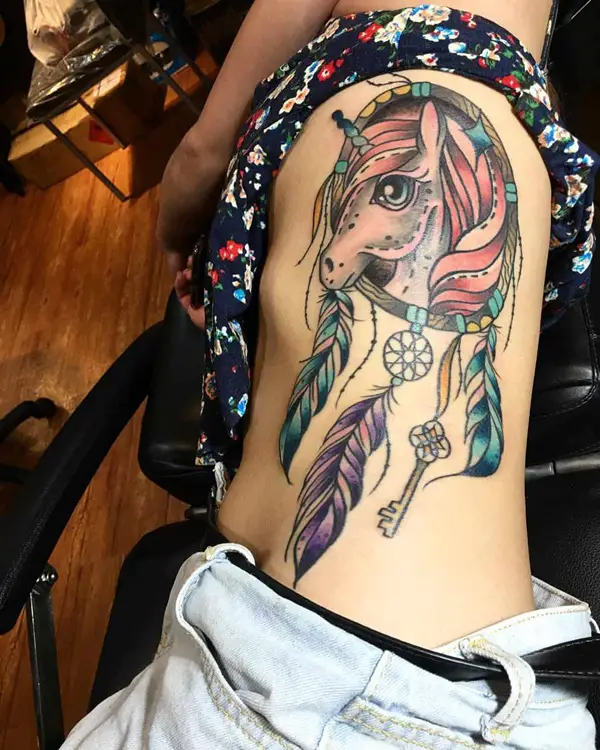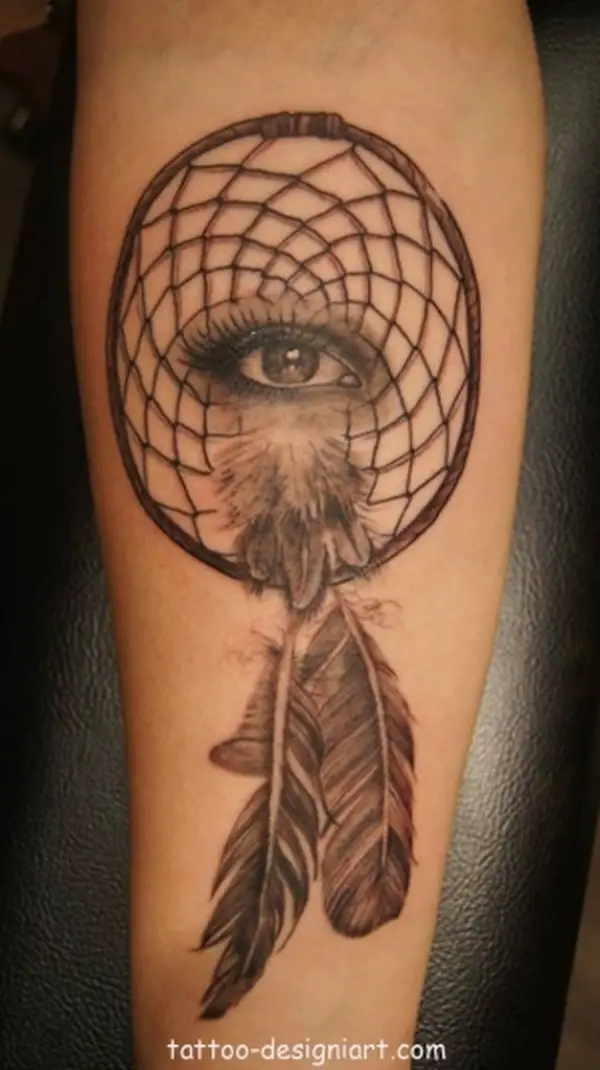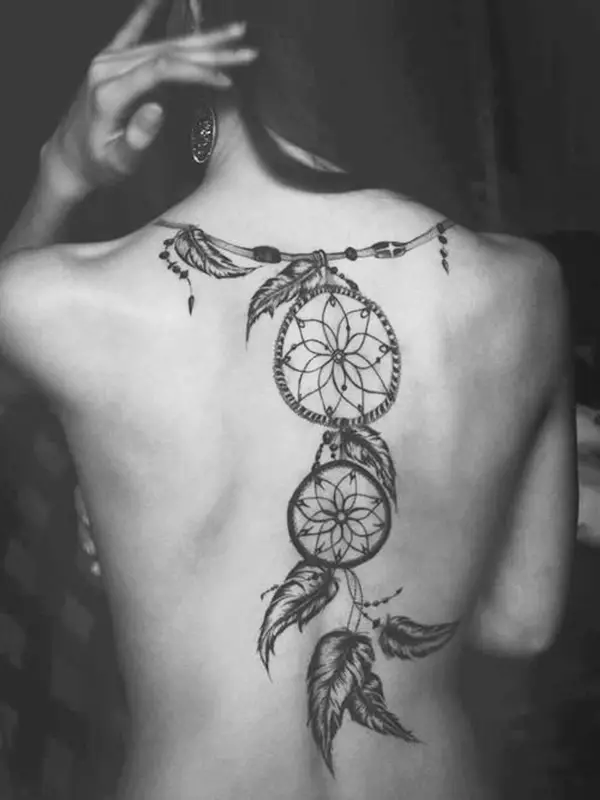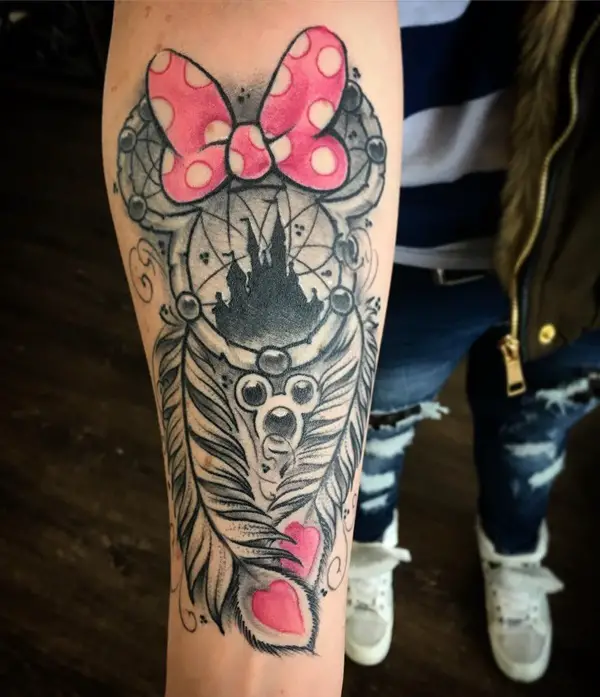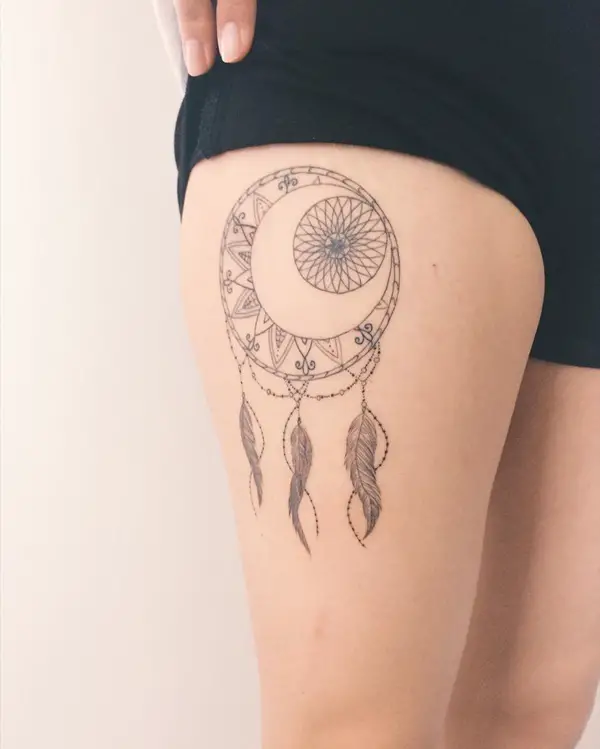 We hope now you must have understood the aim of designing these meaningful dream catcher tattoos for girls, which is a woven web with extra add-ons like – shells, beads, feathers, and crystals. Besides this, the goal of tattoo enthusiasts is to bring happy and positive dreams, while trapping the bad dreams. Regardless of your faith, you may also find this dream catcher designs a positive symbol of hope, courage, and epitome of excellence. Also, Here we present some Cute Tiny tattoos for girls. You can try them out.