Tattoo lovers are never tired of getting meaningful, attractive and purposeful tattoo designs inked repeatedly on their body. In 2016, unique tattoo designs are becoming much popular among youth and tattoo lovers. From religious symbols to meaningful floral and butterfly tattoo designs, wide range of unique and attractive designs are available, but mandala tattoos are totally different. Mandala tattoo designs are sacred designs that are used for religious purposes.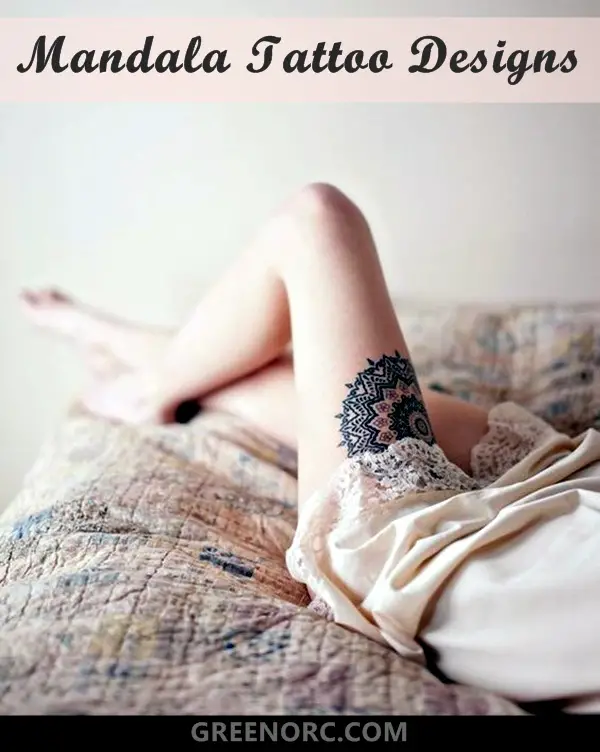 Mysterious mandala tattoo designs create mysterious imaginations in the mind of the wearer and they start thinking beyond their imagination. They are circular in shape which represents that life has no end. They also represent the 'Life of a flower'. If you are planning to get a flower type tattoo inked on your body, then you should definitely opt for mandala design. These tattoos are often inked on shoulder, thigh, arms or back and can either be small or large in size. The best feature is that they give you mind blowing appearance and comes in many colors, shapes and symbols. These tattoo designs are so attractive that every girl just dreams to have these kinds of designs. Cute Tiny tattoos for girls are in air and look cool, stylish and absolutely stunning on young girls.
Mandala Tattoo Designs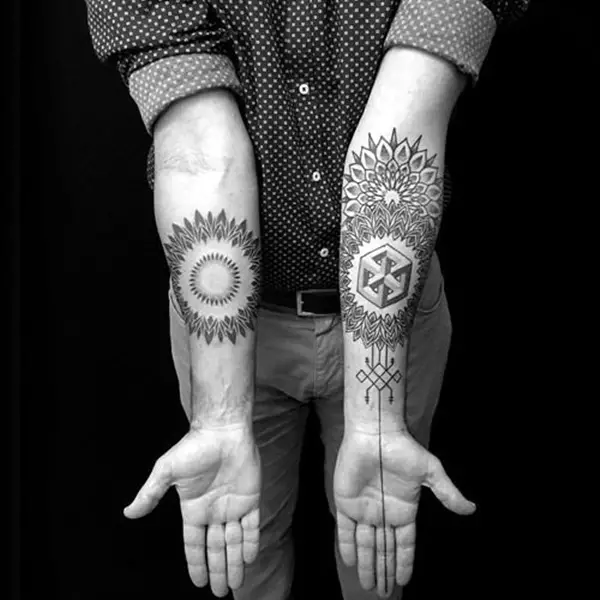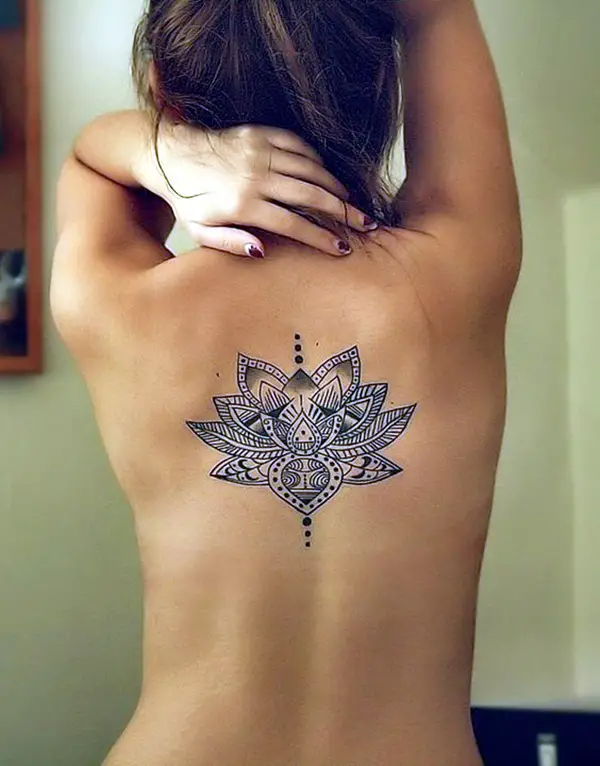 Here are some Geometric tattoo designs and ideas that give a perfect new fresh look to your body and you will be able to think in a positive way. Let's take a look over top 5 mysterious mandala designs –
Leaf Mandala Tattoo Designs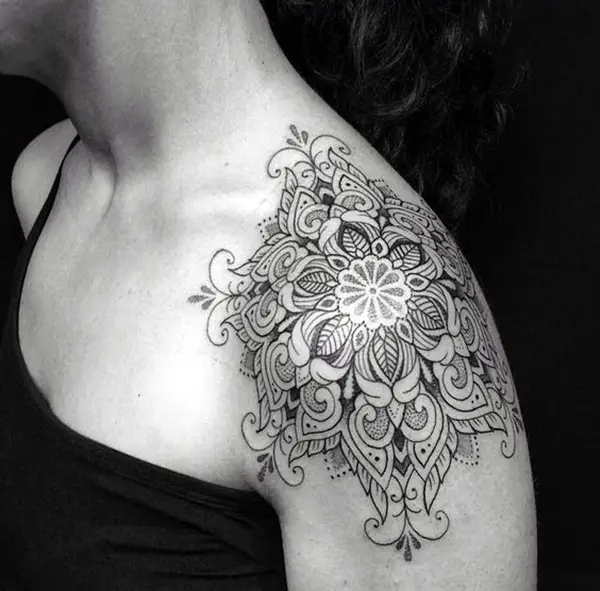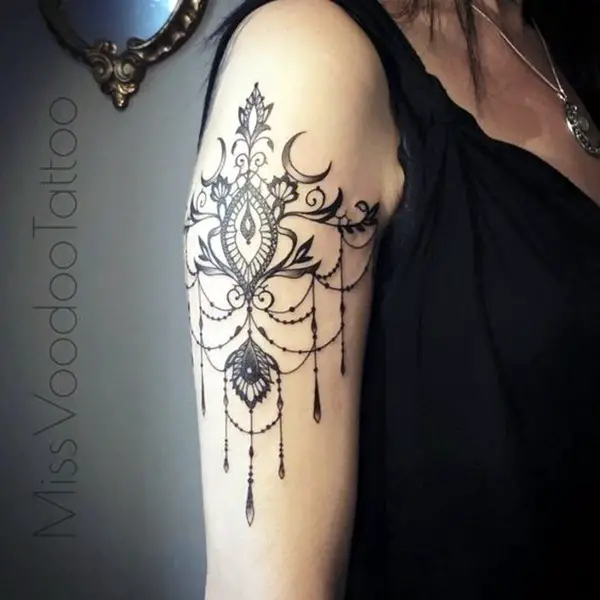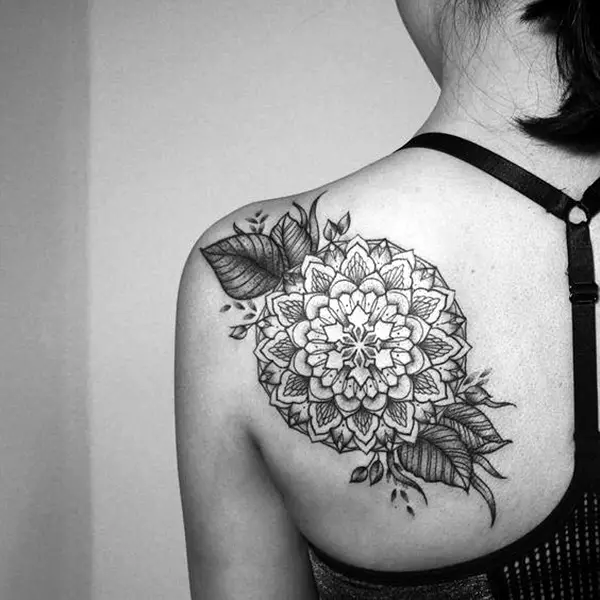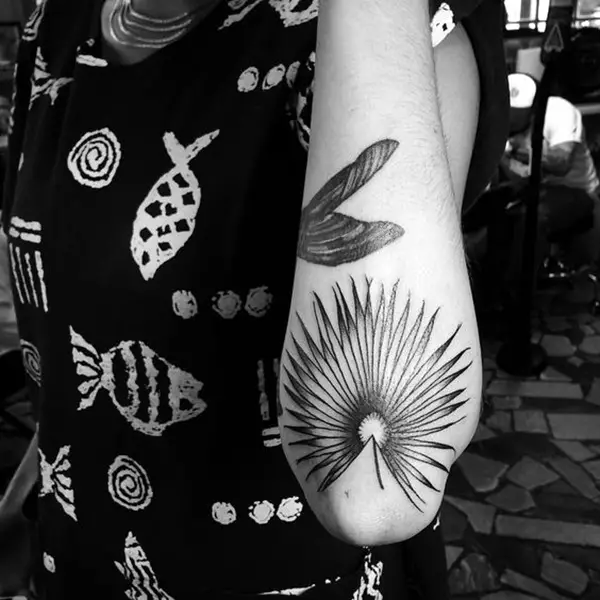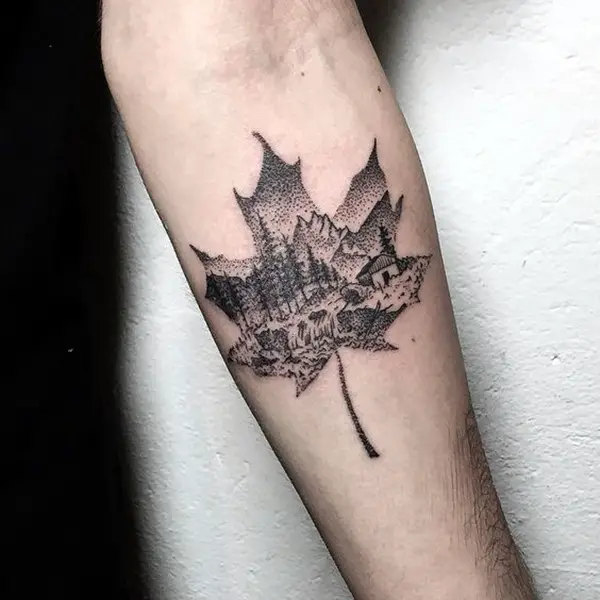 This type of tattoo design is popular among people who are spiritual by nature. The design is created with shapes that look like a leaf and then filled with green color. Both boys and girls are crazy for this tattoo design to represent truth and honesty.
At the centre of the tattoo, a small symbol in the form of an eye is placed that makes the tattoo look more appealing.
Triangle Mandala Designs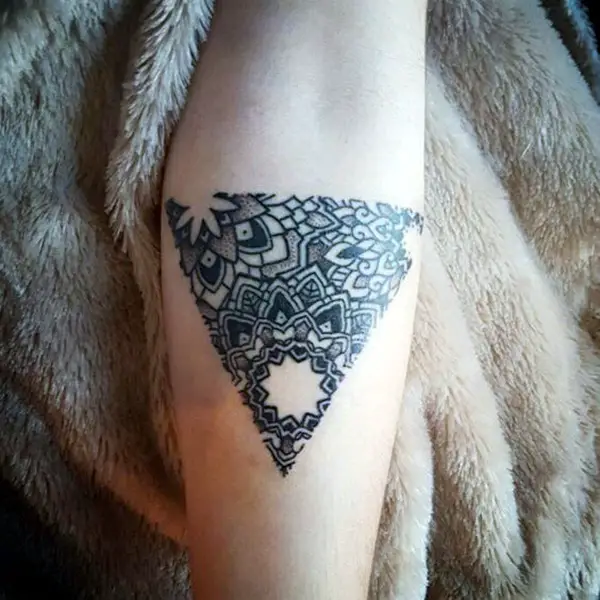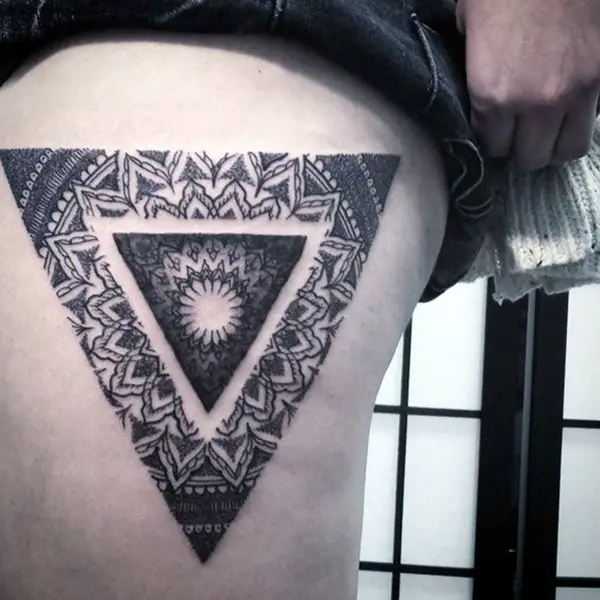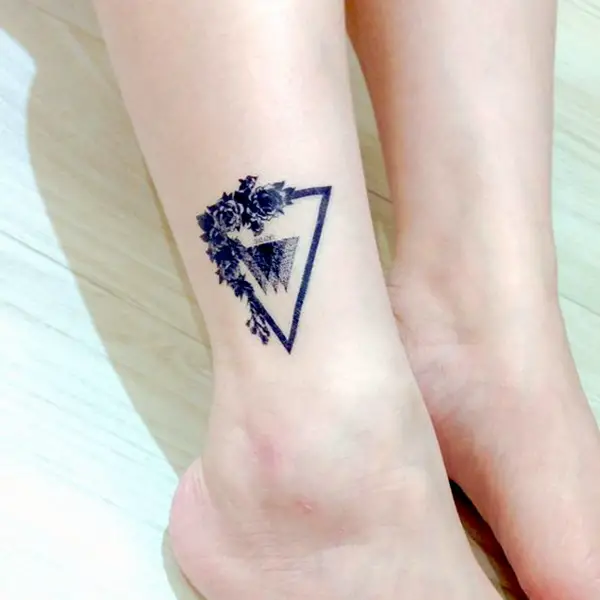 Triangular designs are one of the most popular mysterious mandala tattoo designs and are made with a combination of circular and triangular patterns. The design comprises of six triangles which are placed in such a way that they make a unique six sided star.
The triangle symbolizes trinity and these tattoos are mainly used by Christians as the symbol of god the father, the son and the Holy Spirit.
Flower Mandala Tattoo Designs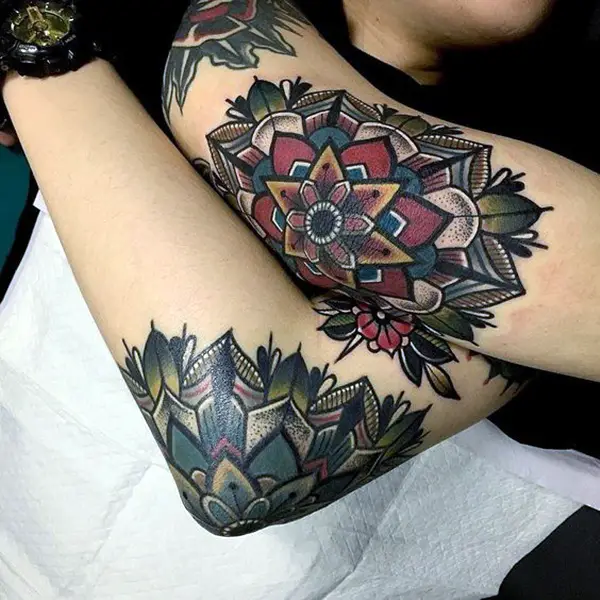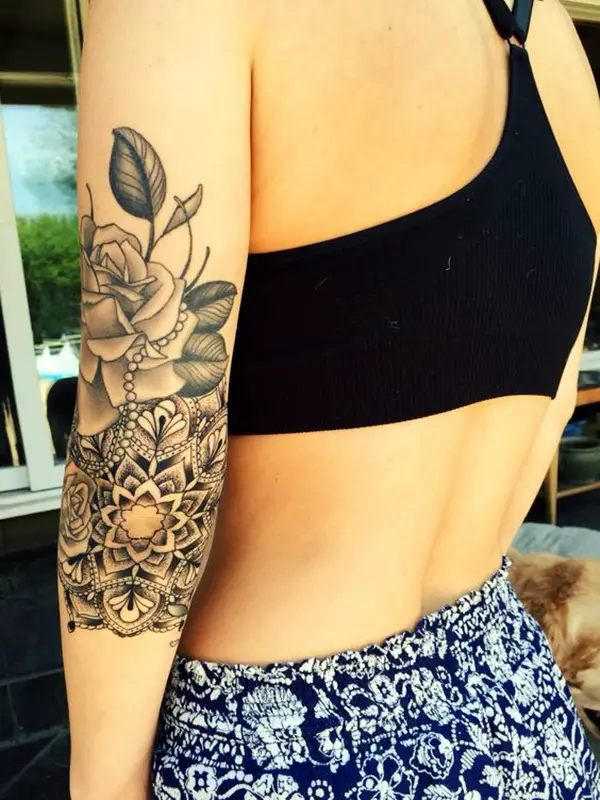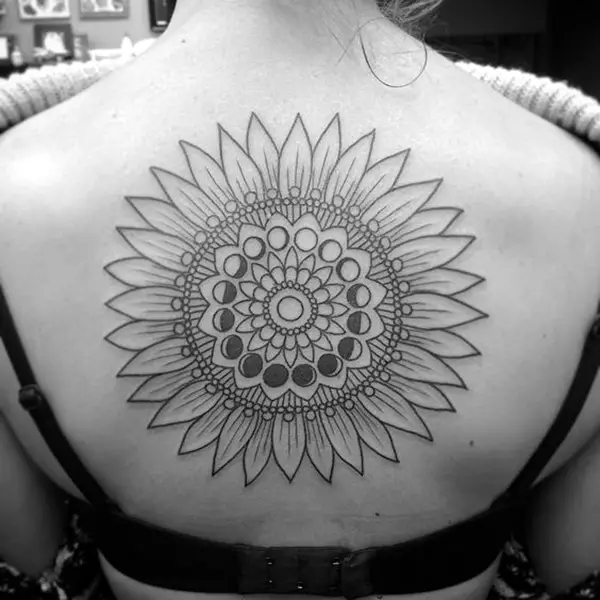 Flower tattoos are very common among both men and women and are mainly used to show the blossoming of life. People believe that just as the flower blossoms, similarly their life will blossom. This flower design is created by using various circles that makes up a mandala pattern, but with effects of colors and unique pattern flower shape is designed at the centre. Women love to get this tattoo inked on their upper arm or thigh for an absolute stunning look.
The main attraction of the design is the flower in the centre which makes it looks awesome. It's among inspiring mysterious mandala tattoo designs.
Rose Windows Mandala Designs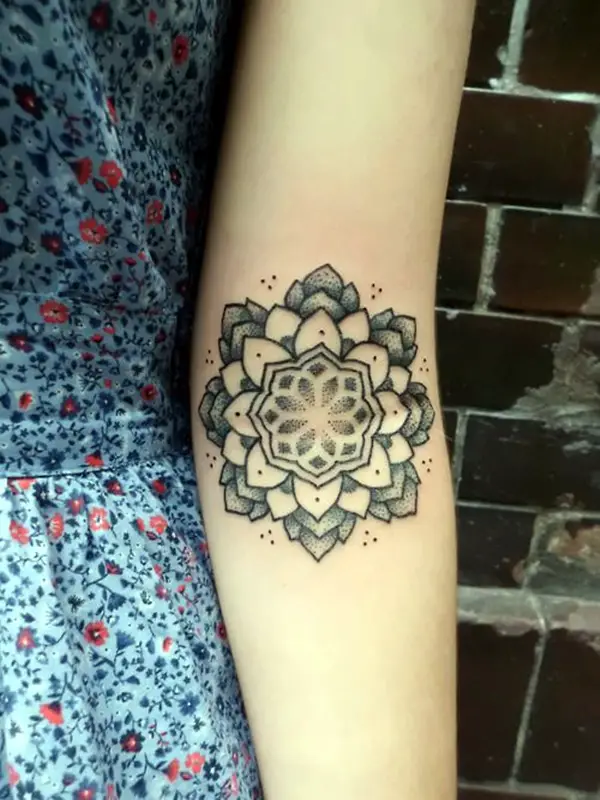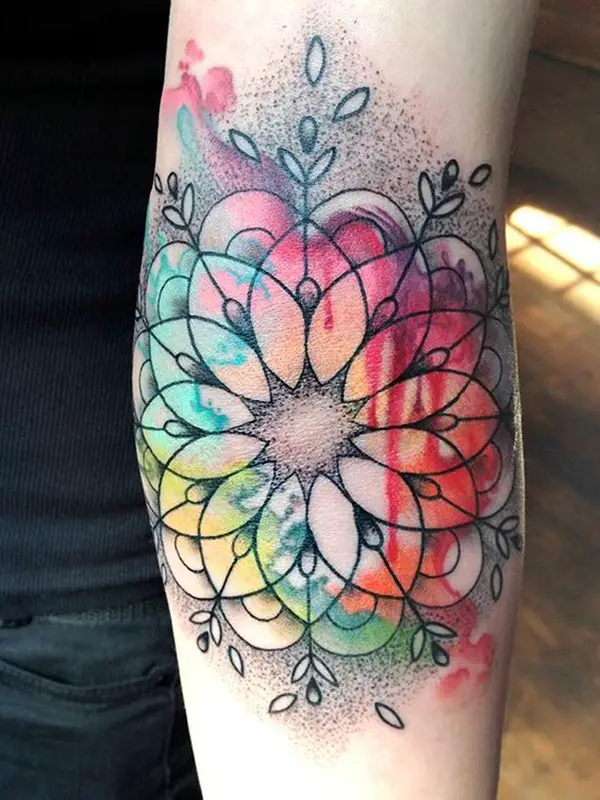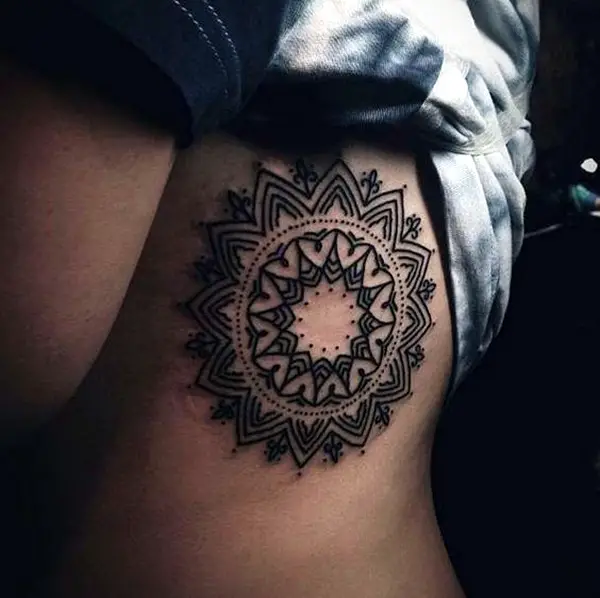 Mandala tattoos are basically used for fulfillment of religious duties with full devotion. This type of beautiful tattoo design is created by patterns that are mainly found in rose windows in churches. You can see this amazing design created in the circular shape from outer area and inside it outstanding glass effect makes the tattoo look more graceful and cool.
Tribal Mandala Tattoo Designs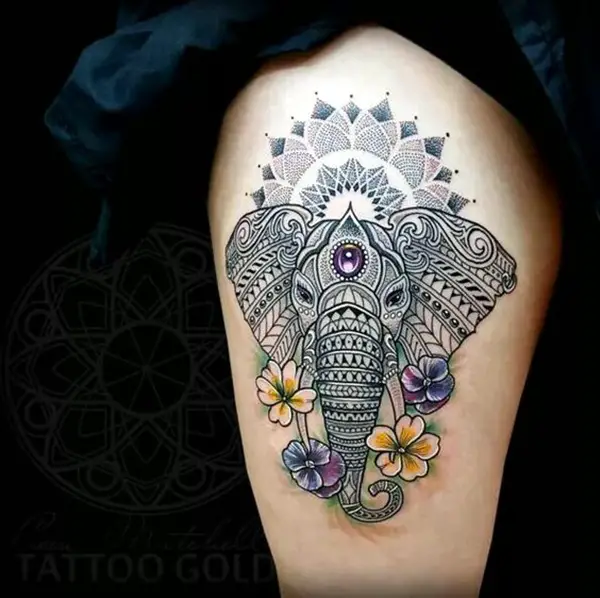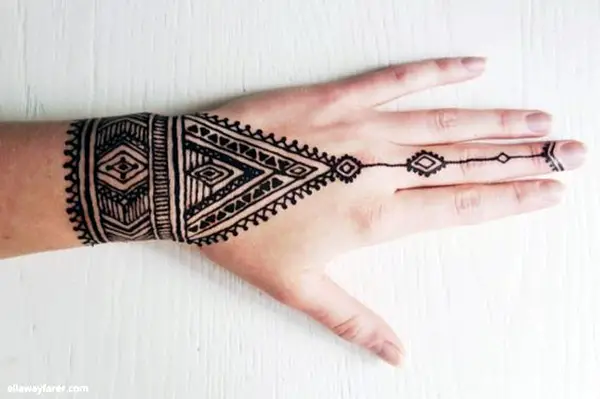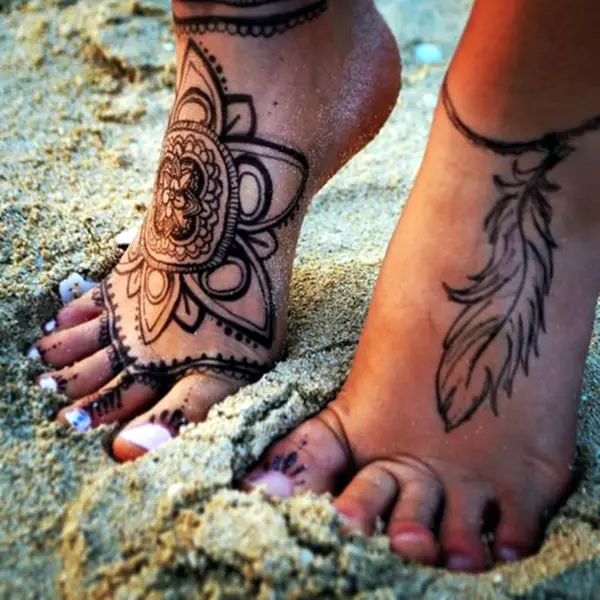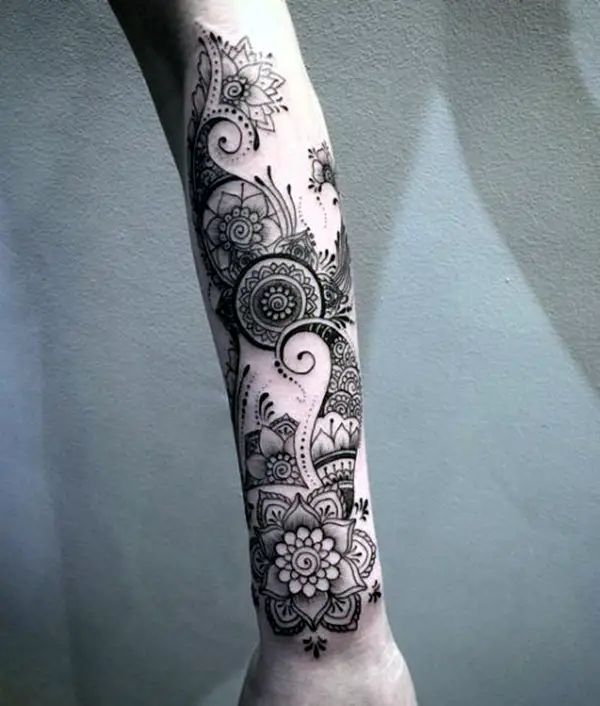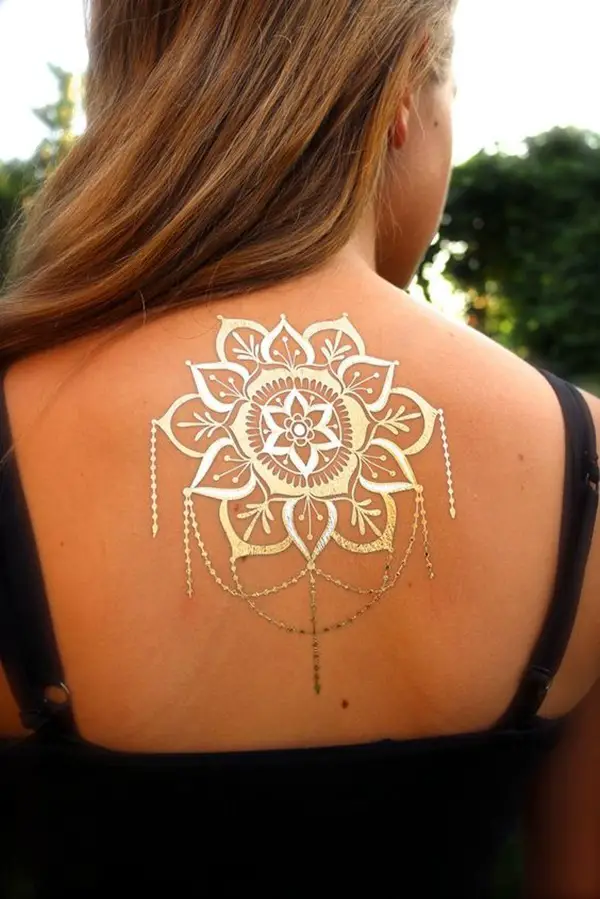 Tribal tattoo holds a very special meaning to the wearer. The design is basically done with dark red color. It's in the shape of circle with four points like a compass.
At the centre of the design you can see well decorated knot and the complete design signifies eternity because the circle has no ends.
Similarly, life is endless and the four points symbolizes the four directions of life.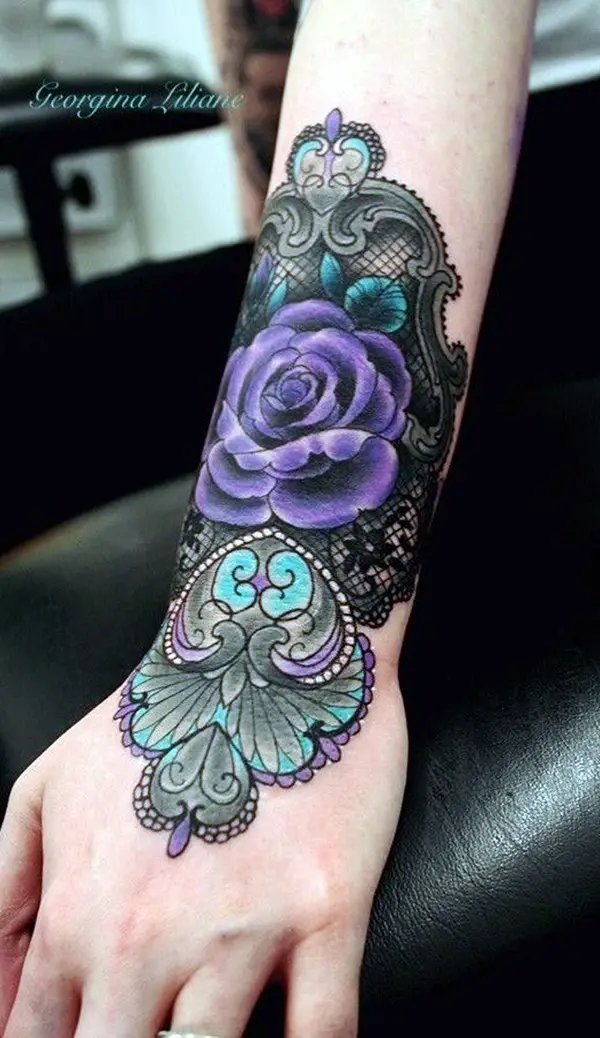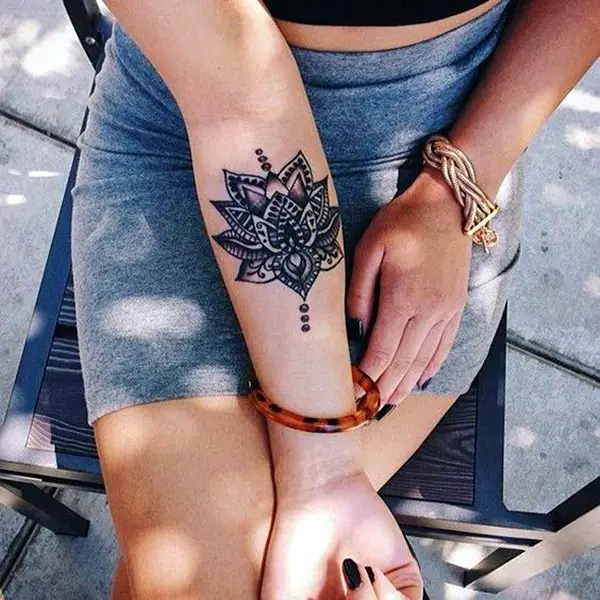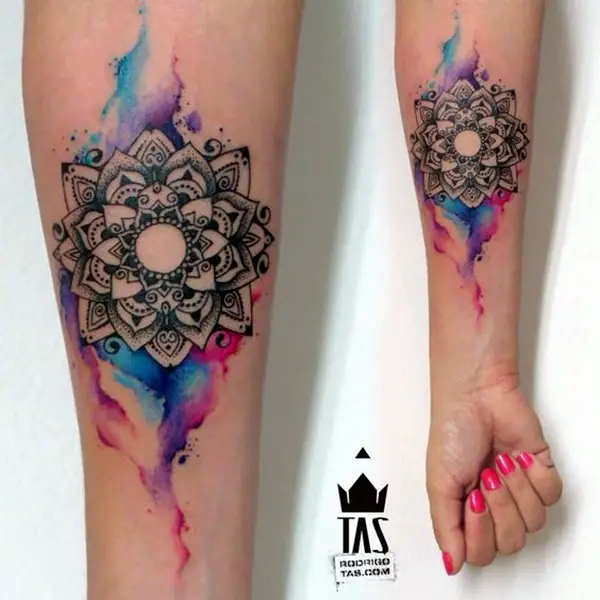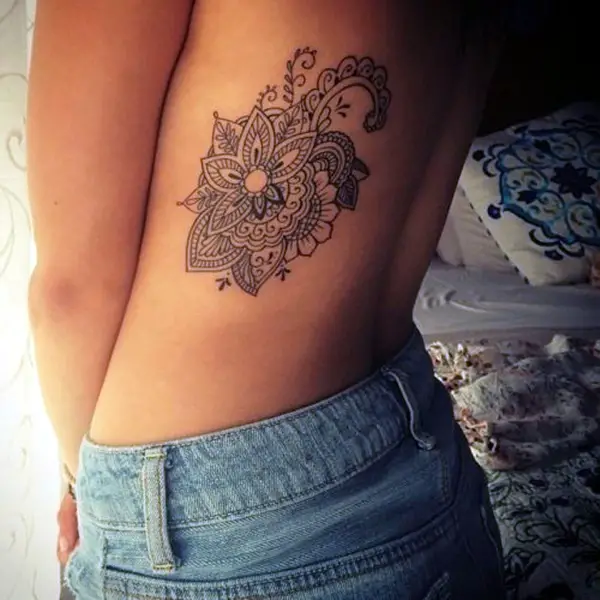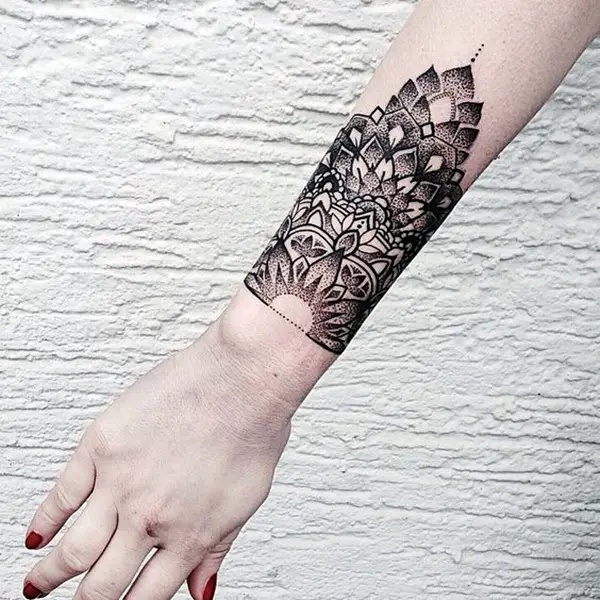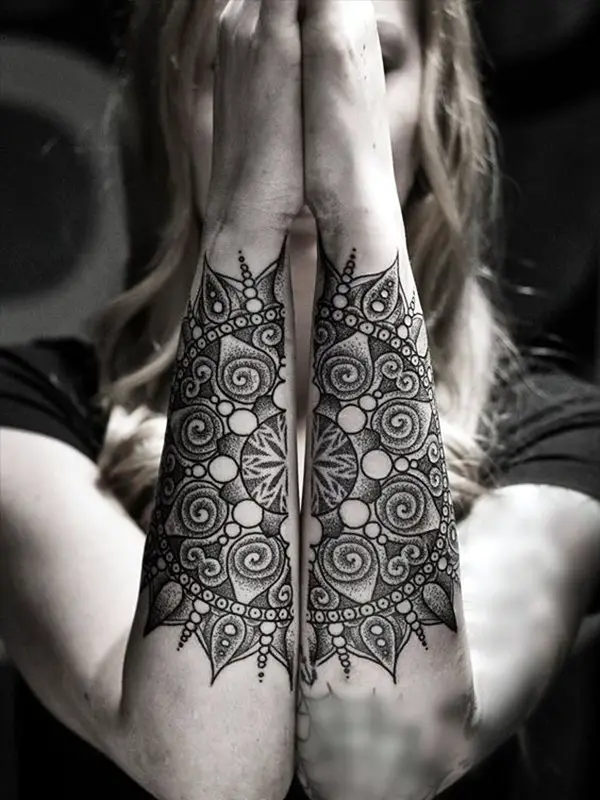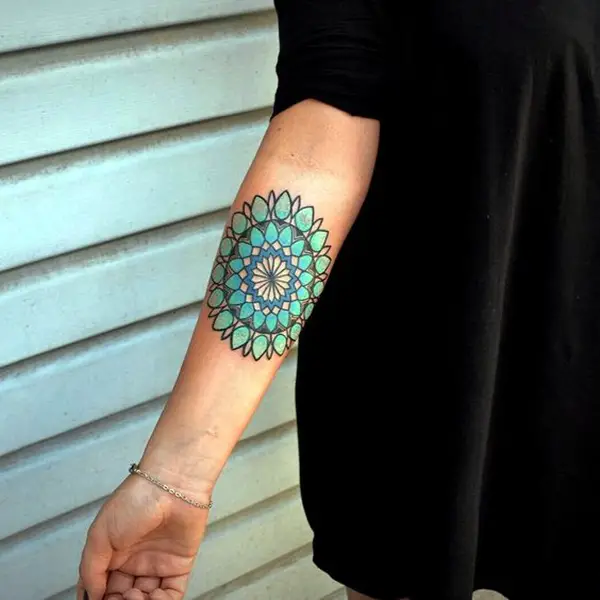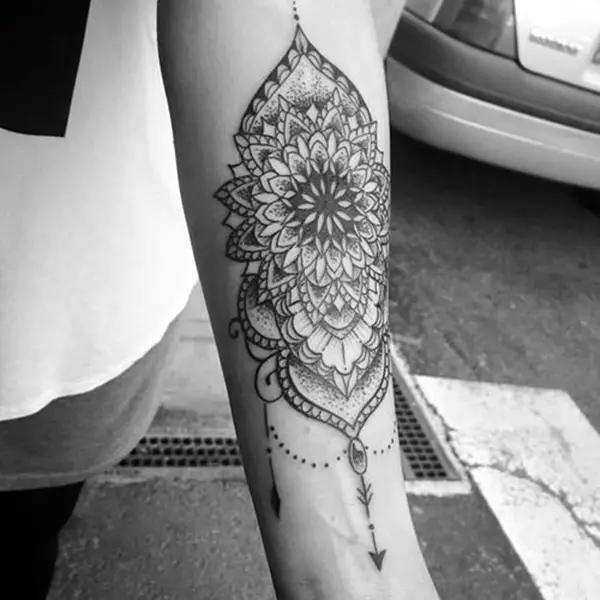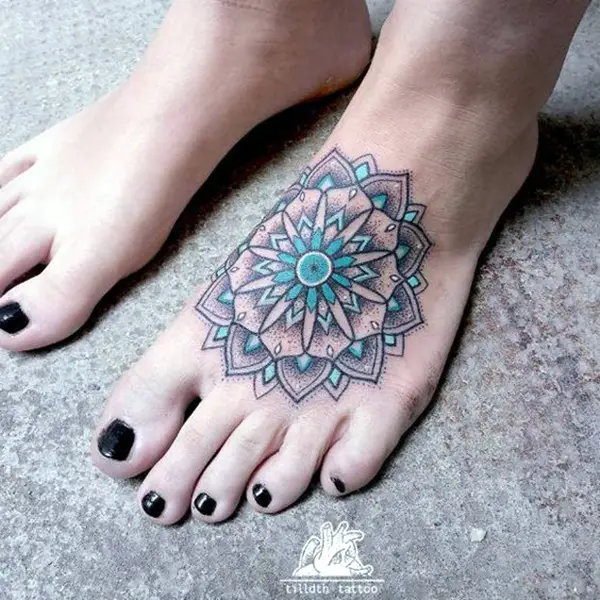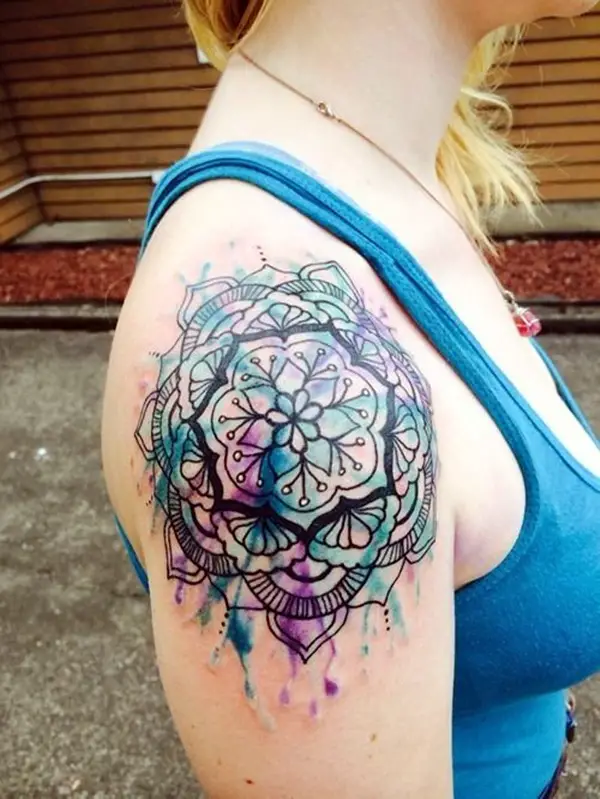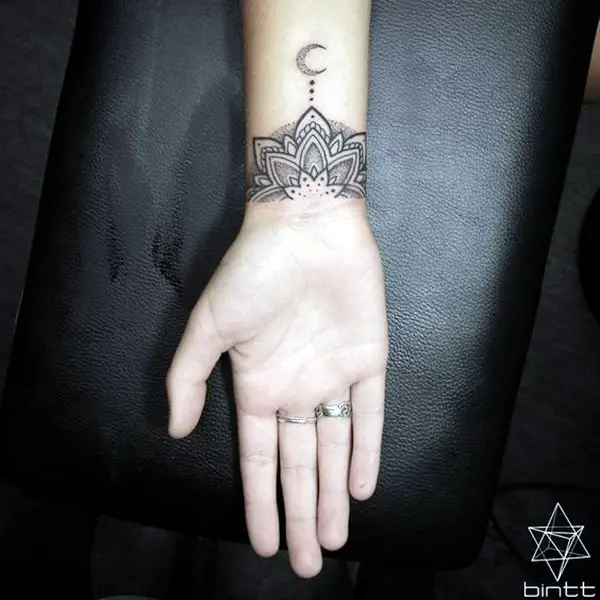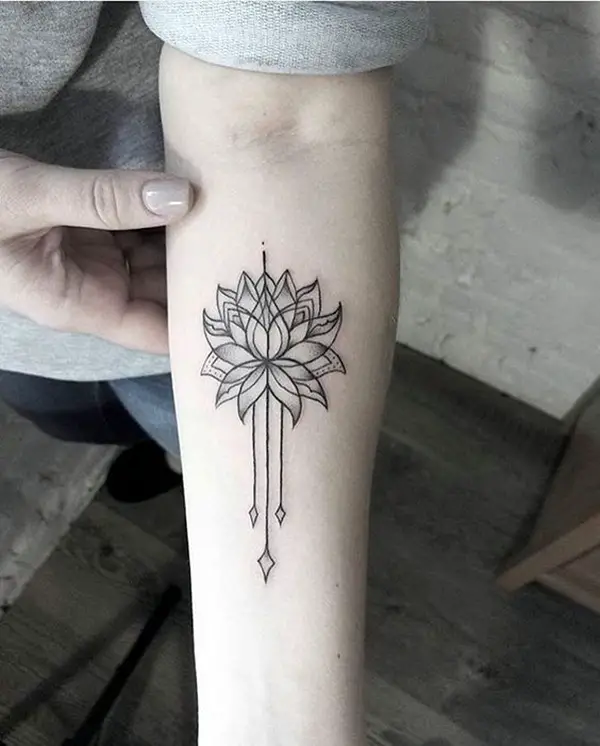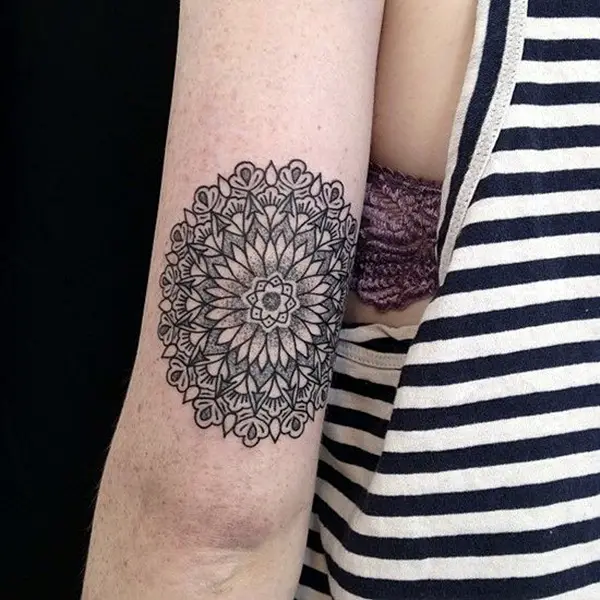 We just hope that these mysterious mandala tattoo designs will give you a classy look, but you just need to choose them wisely considering their meaning before getting inked.