Expressive mother and daughter tattoos need to be expressive in the real sense. They should reflect their true meaning as soon as someones catch sight of them. Although it's not every day that you run into people who roam about flaunting such amazing tattoos, occasionally you do, and when you do, you too feel like getting yourself inked.

Such should be the power of tattoos; they should be inspiring to all and sundry. If you love your mom and you want to show this to the world, then here are some beautiful mother and daughter tattoos that you can try. Here are so many cool Geometric Animal Tattoo Ideas these days, that you will feel spoilt for a choice- Check out-
Mother and Daughter Tattoo Designs and Ideas
The Teapot And Cup Pair
There are countless mother and daughter tattoos in the world, but not every tattoo is as cute as this one. So, what basically happens here is that the mother gets the teapot tattoo inked, and the cup is etched on the body of the daughter. So, this tattoo basically means that a mother is always a giver to her daughter. And for the daughter, it's a matter of luck to be able to receive knowledge from her mother's vast repository.
Two Halves Of a Butterfly
A butterfly represents the true nature of a woman. A woman always likes to be free-spirited. And she is as colorful in her character as a butterfly. Also here are the Tiny Tattoos With Significant Meaning you should explore. Besides, a butterfly signifies the ability of a woman to fly high (figuratively!). So, when you get only a half of a butterfly inked on your skin and let the other half be etched on the body of your mother, you simply mean that all your powers, as a woman, are futile without the love, encouragement, and support of your mother.
Pieces Of a Jigsaw Puzzle

Image Source
This is a unique way to say that you belong to your mother. Two complementing jigsaw puzzles on your and your mother's body would mean you two gel, as well as two complementing halves of a jigsaw puzzle, do. Besides, jigsaw puzzle units look cute when tattooed. If you are looking for Purposeful Gothic Tattoo Ideas And Meanings, check timeout. So, if you are someone who values the visual aesthetics of a tattoo too, then opting for this tattoo concept would be the best bet.
The Adorable Lock And Key Tattoo

Image Source
When it comes to mother and daughter tattoos, can there be something more meaningful than a lock and key concept? This tattoo has a deep meaning. It means, neither the lock nor the key is a useful piece of the object in the absence of the other. This points to the fact that both a mother and her daughter complement each other in a beautiful yet unique way. We also have some the amazing tribal tattoo designs and ideas 2017.
A Baby Elephant Following a Mumma Elephant
A lot of women hold their mothers in high esteem. The influence of their mother in their life is so great that they love to listen to their advice. These are the kind of women that heed their mother's counsel rather than their own. A tattoo of a baby elephant following a mother elephant is, therefore, perfect for such women.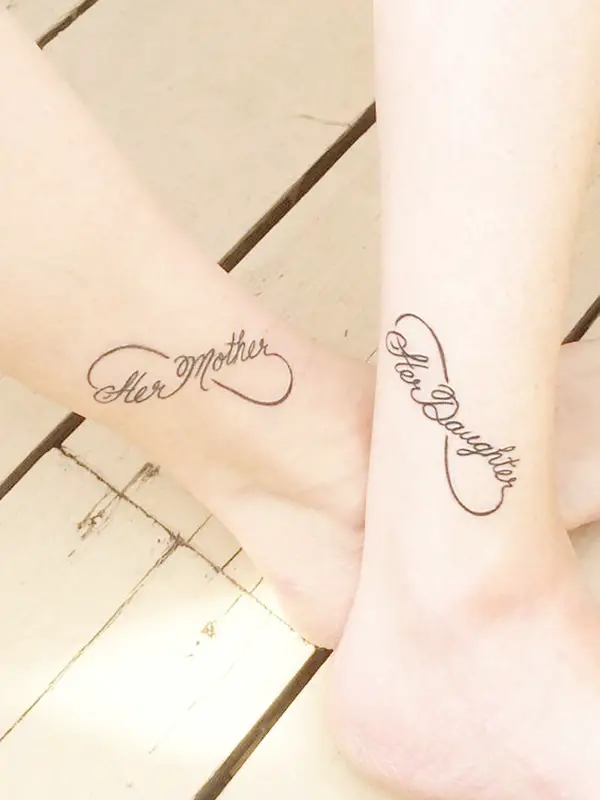 Image Source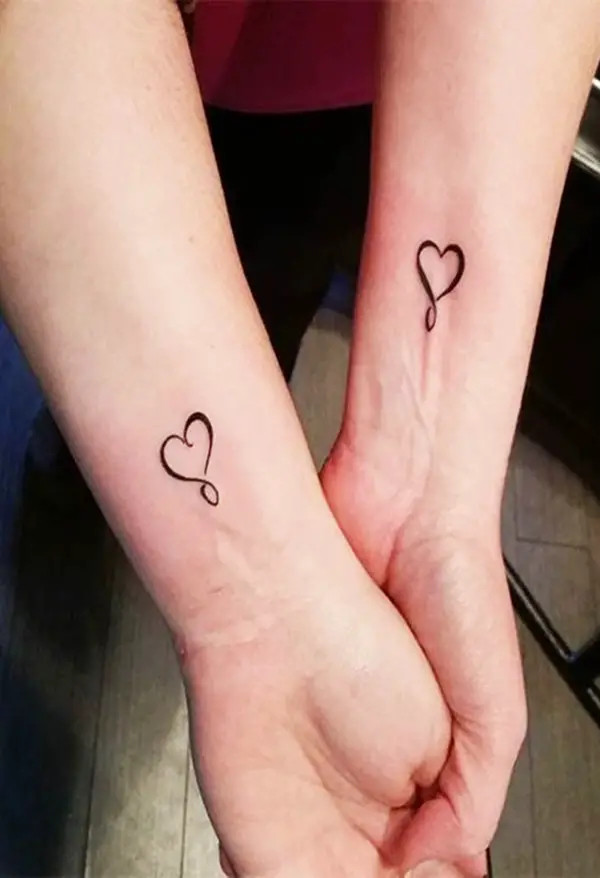 Image Source
Expressive mother and daughter tattoos serve one important purpose- they encourage others to strengthen their bonds with their mothers or daughters. Many a mother-daughter relationship turn sour due to the age gap, the difference in opinions and situational problems. More often than not, these cracks in bonds don't mind. This is sad! And should not be encouraged under any circumstance. Also, check out some Small Tattoos With Powerful Meaning for inspiration. Meaningful tattoos flaunted by mother-daughter pairs across the world act as an inspiration for a lot of other women who have let their bonds with mom or daughter form creaks. By opting for such tattoos, you will celebrate being a mother or a daughter!