If you are a gamer, then your battle station corner is probably where you love to spend most of your time. And that is why it of the utmost importance that you design it in the best possible manner. Designing a battle station is much more difficult than designing a routine room. Why? First, because it needs to reflect the likes, dislikes, and personality of the person in charge of the battle station.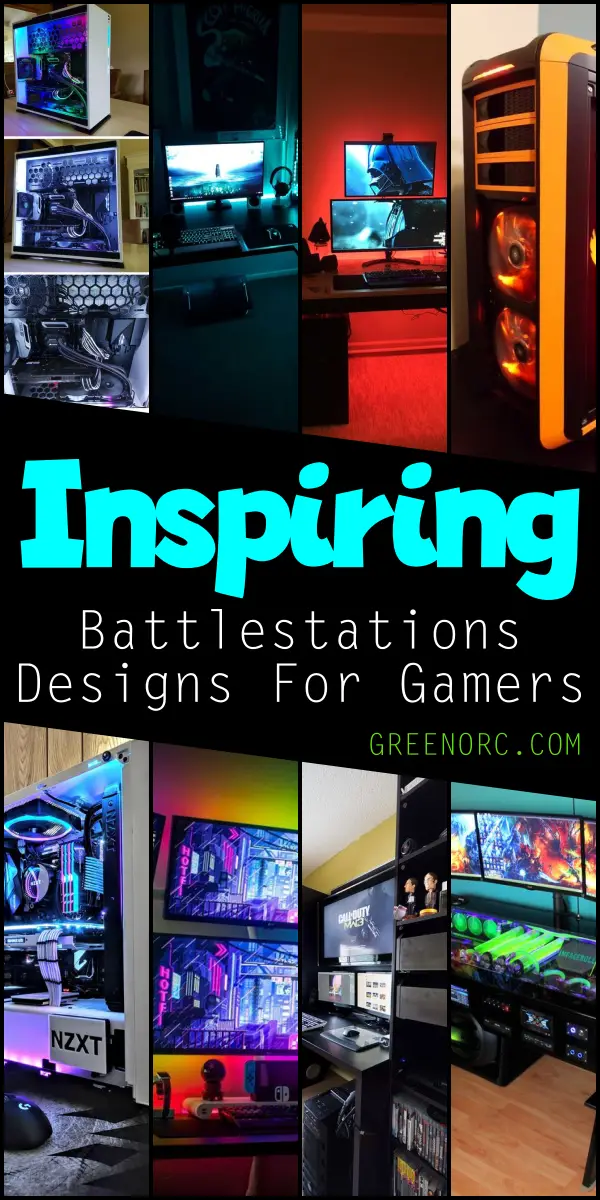 Secondly, not everyone has gaming knowledge, so designing a gaming battle station is not everyone's cup of tea. Still, there are some universal rules for designing Battle-stations, which you can follow without apprehensions, even if you don't have much idea of designing interior spaces. Also here are some tips to consider while playing video game. What are inspiring Battle-stations Designs For Gamers are we talking about? Find out here-
Inspiring Battle stations Designs For Gamers
Put some racks for the display of valuables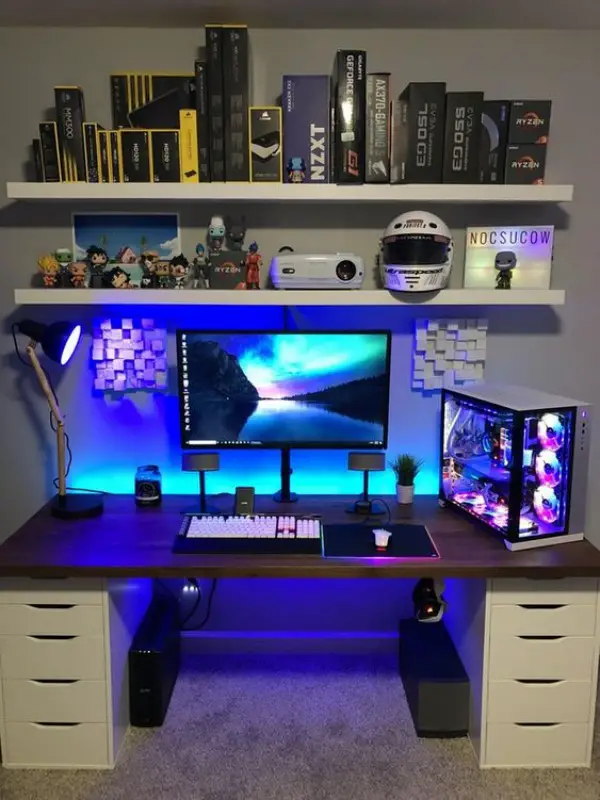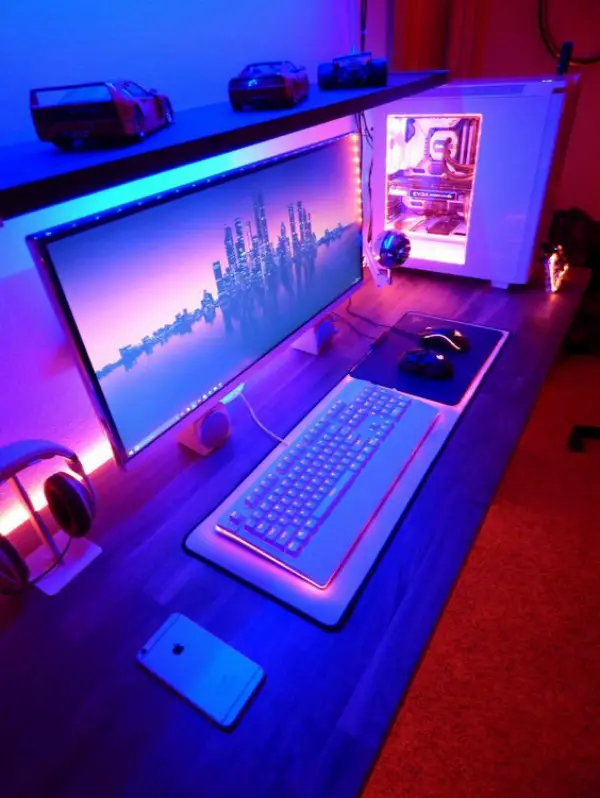 You must be wondering why we are asking you to keep your valuables in your battle station. Well, we are not talking about expensive jewelry and the trophies you have earned in life, we are rather talking about those cool toys of your favorite gaming characters that you must have collected from different places and sources or probably those crazy looking old generation gaming tools you have carefully preserved. When put on display, they can up the style quotient of your battlespace by several notches.
Background lighting is a must for an instant facelift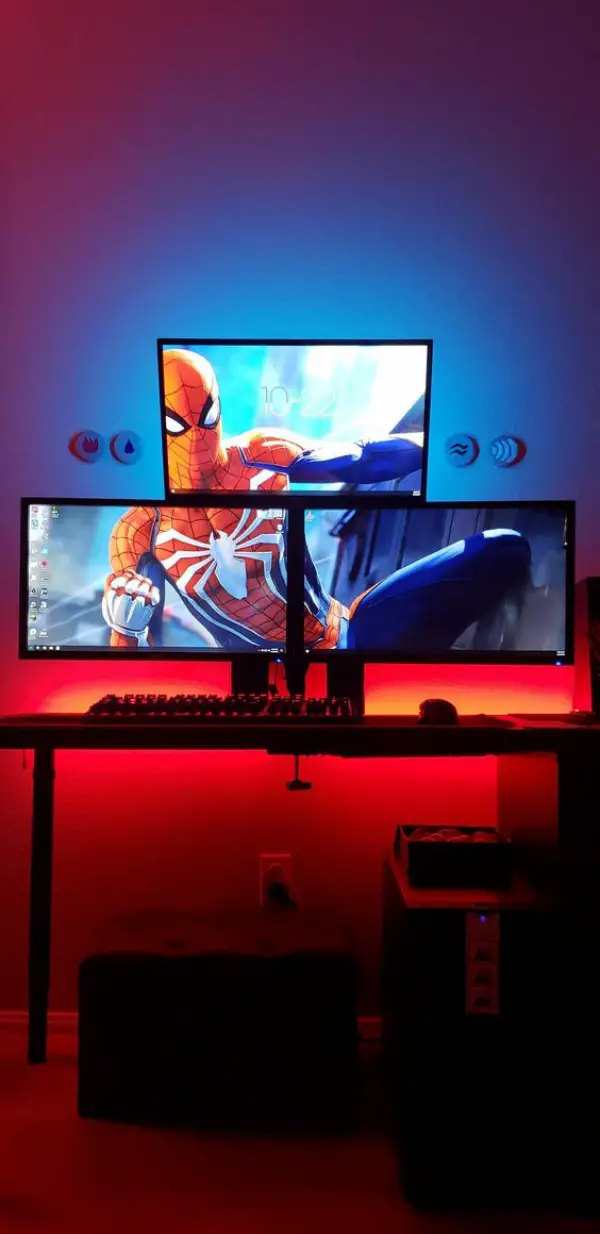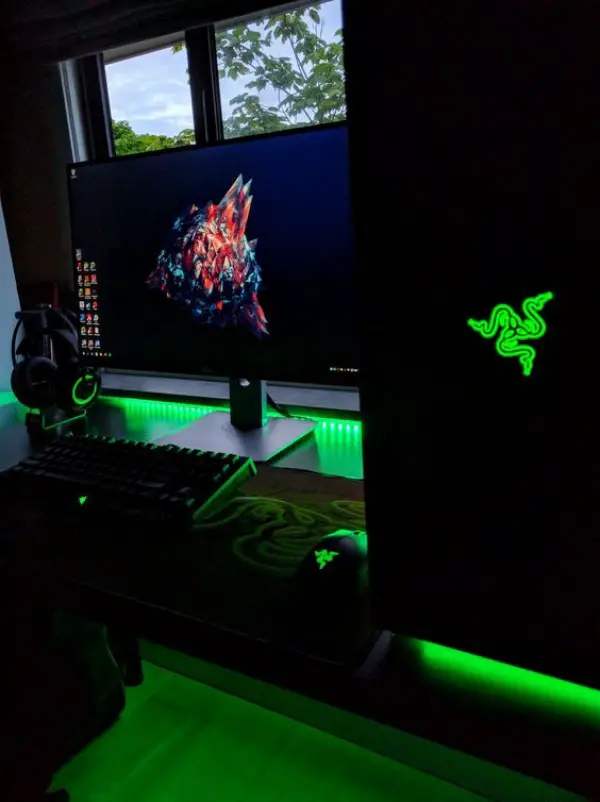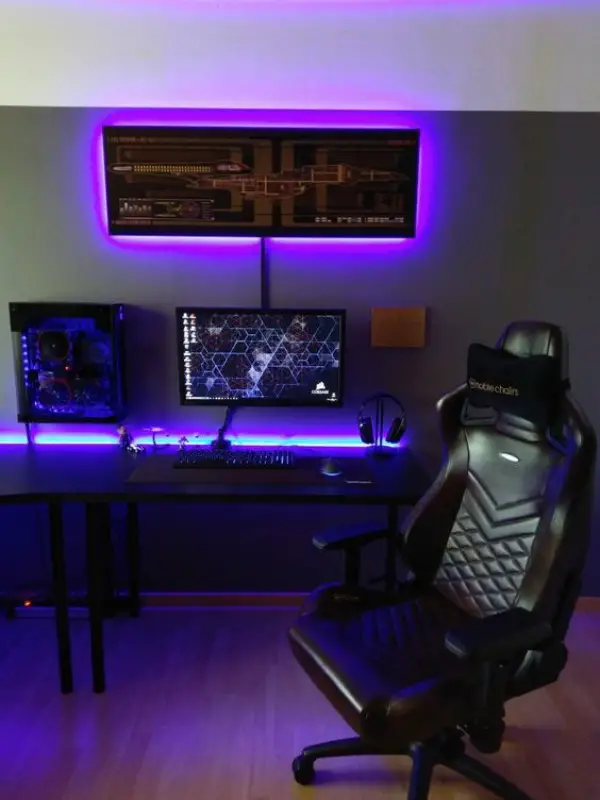 Out of all inspiring Battlestations Designs For Gamers, we have today, this one bears special importance. The beauty of a gaming battle station lies in the extent to which it appears high-end. And no, you don't need special equipment to make your battle station look high-end, the right lighting is more than enough for this purpose. Also if you choose proper and well-designed games, you can enjoy certain benefits of playing games while limiting the negatives. Although there are many ways you can light your battle station, there is nothing like making light radiate from the main wall with computer monitors in the foreground.
Invest in some stylish furniture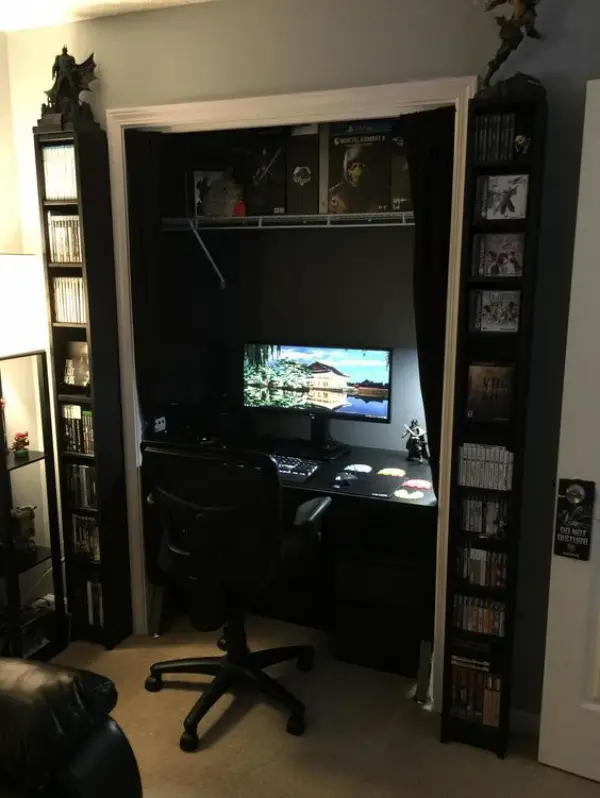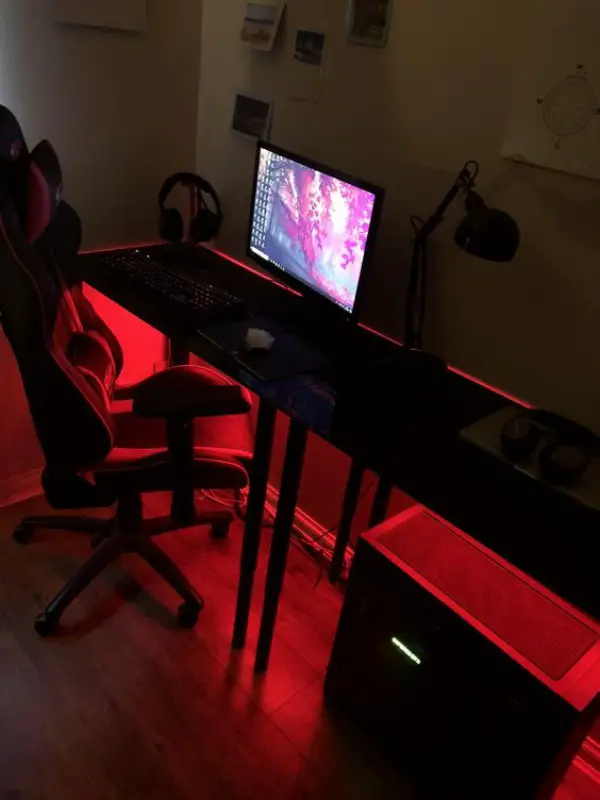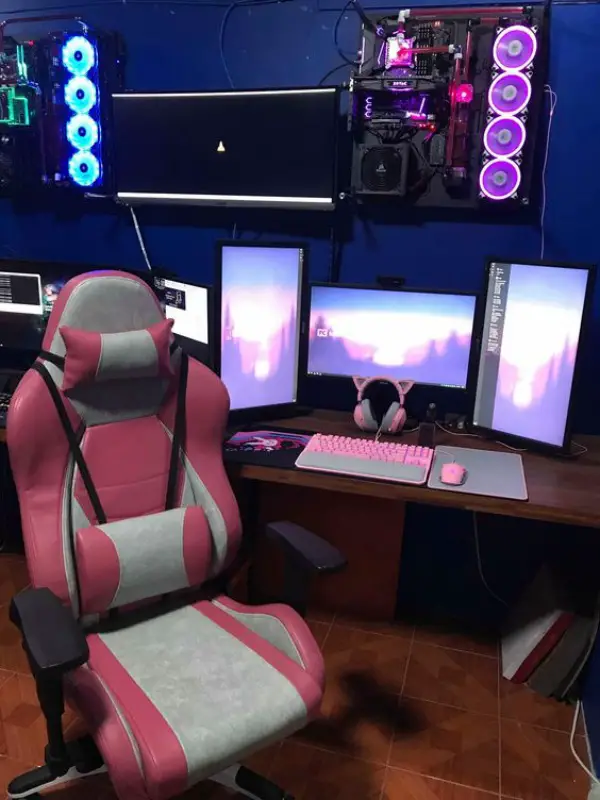 Your battle station can't look sophisticated with outmoded furniture pieces. You need really good furniture items in your battle station to make it appear chic. Now, what does 'good' mean? Well, good means stylish here. Yes, it's important to go for durable desks and chairs but their visual appeal bears special importance. Stay away from wood finished furniture if you don't want your battle station to appear old-school.
Go for gaming-inspired curtains and furniture upholstery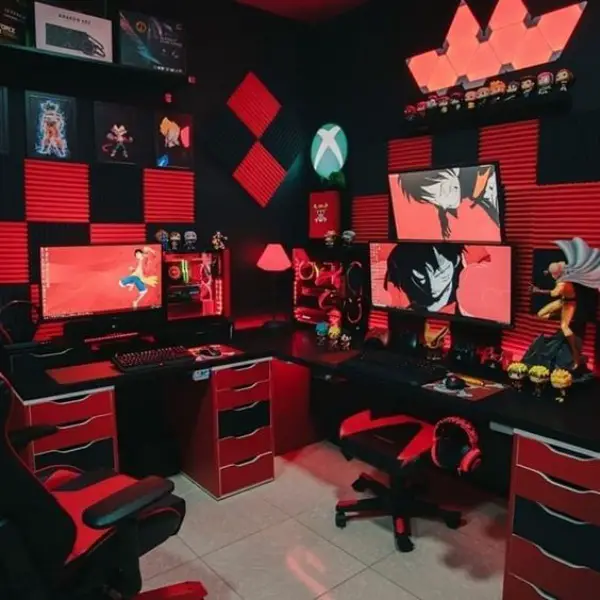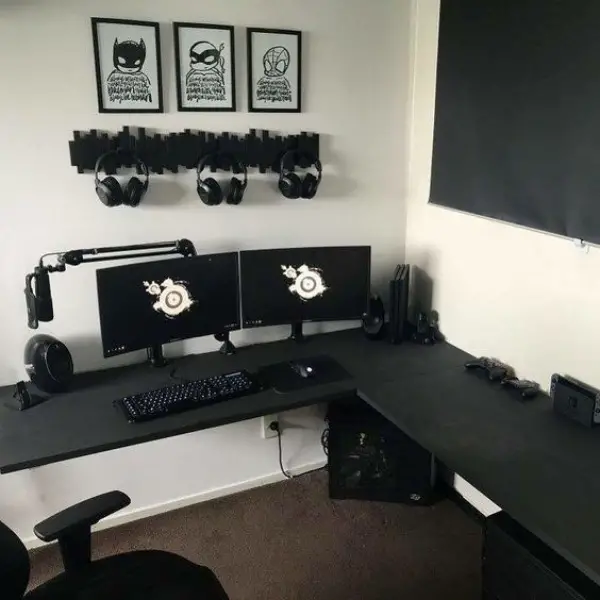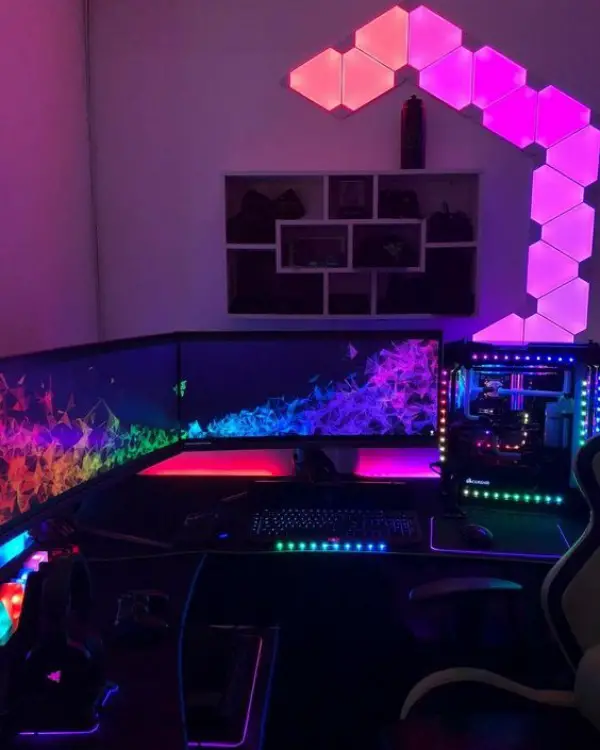 Having said that, we don't mean you must use curtains and furniture upholstery with pictures of gaming characters. What we rather mean is that the designs on the textiles should look futuristic. Busy geometrical patterns can add the right feel to your interior. Also here are some easy tricks on how online gaming can help you make some extra cash.
Decorate the space with gaming inspired art and decorative pieces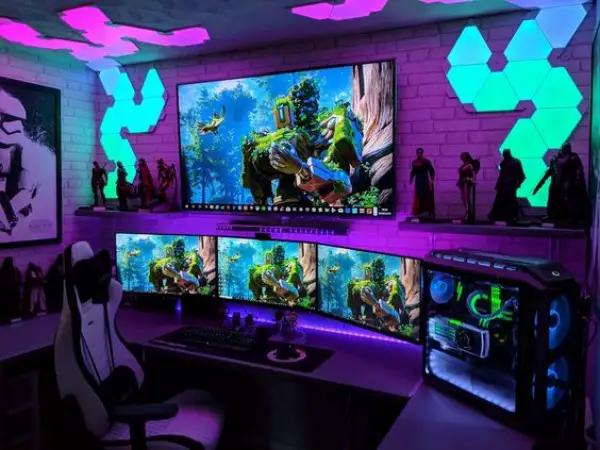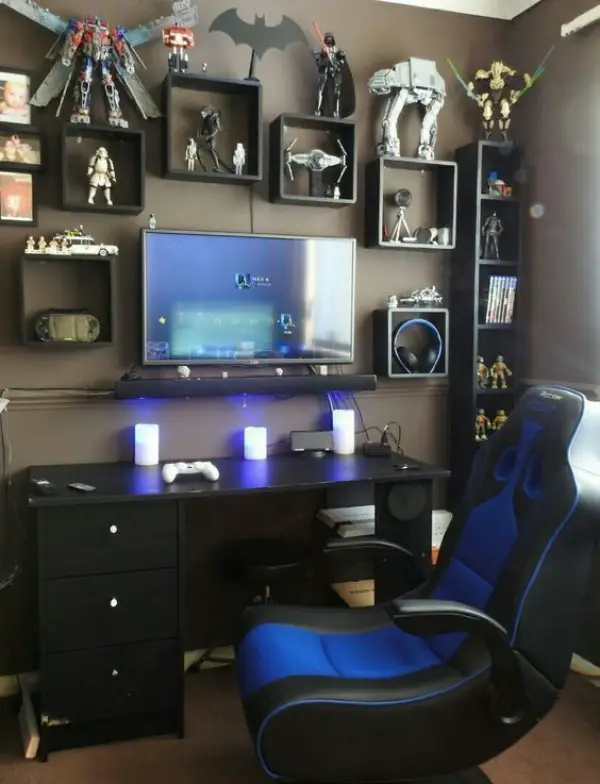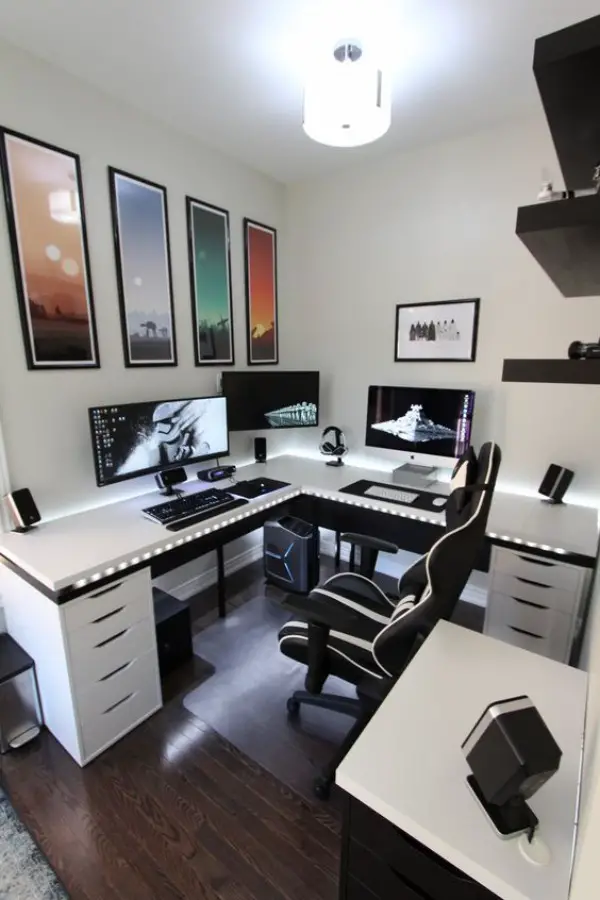 Although there are many inspiring Battlestations Designs For Gamers, most gamers love the ones that emphasize the decoration part a little too heavily. But what kind of decoration is suited to a battle station area? Well, you can incorporate gaming inspired art and decorative pieces for this purpose.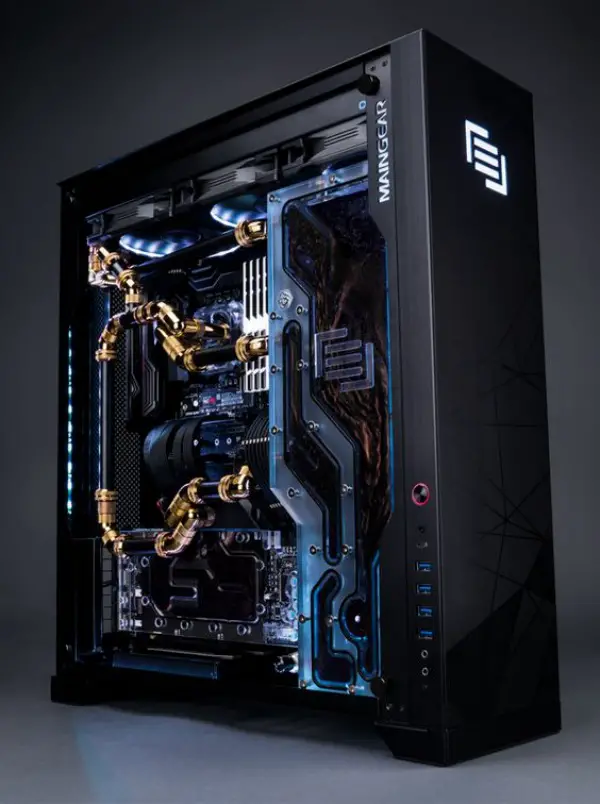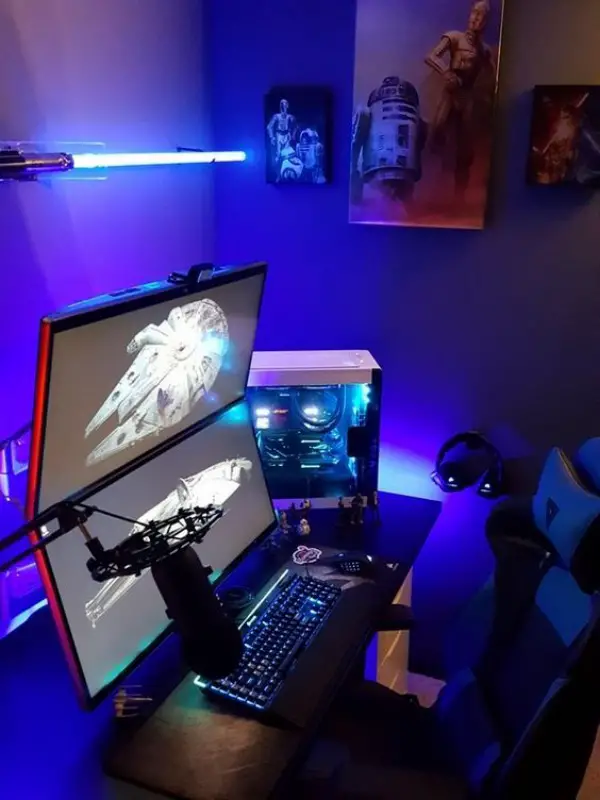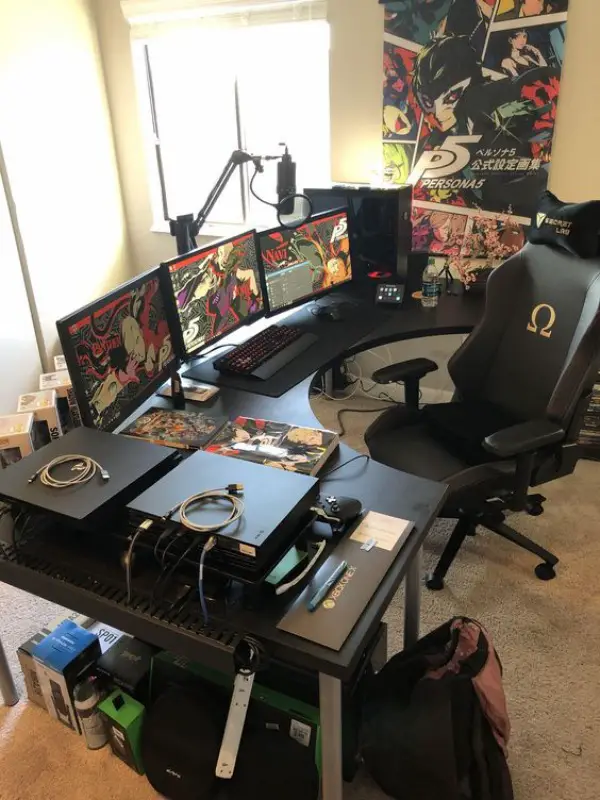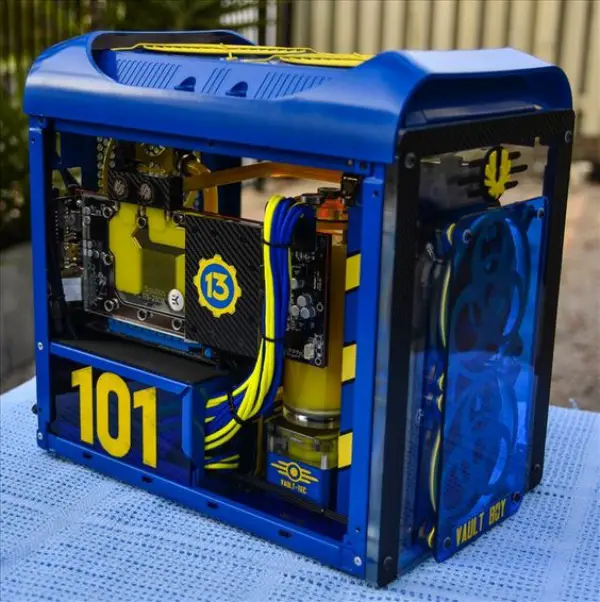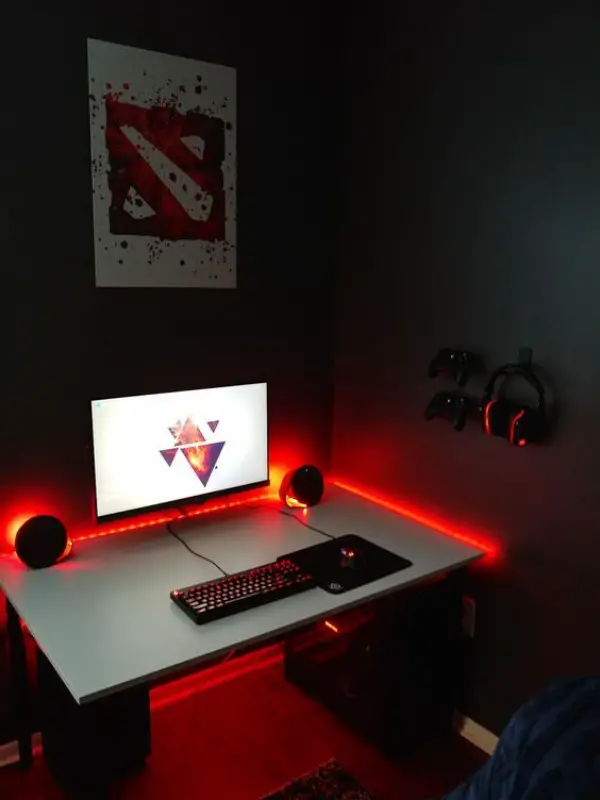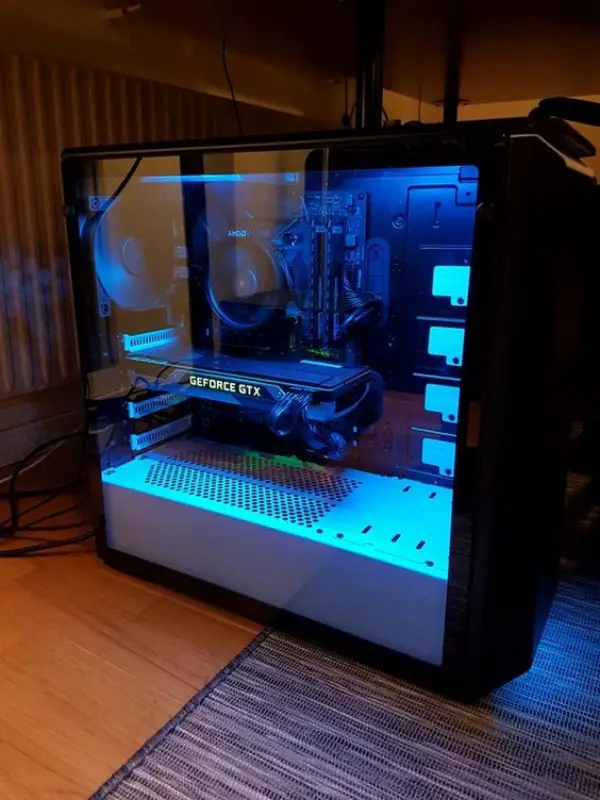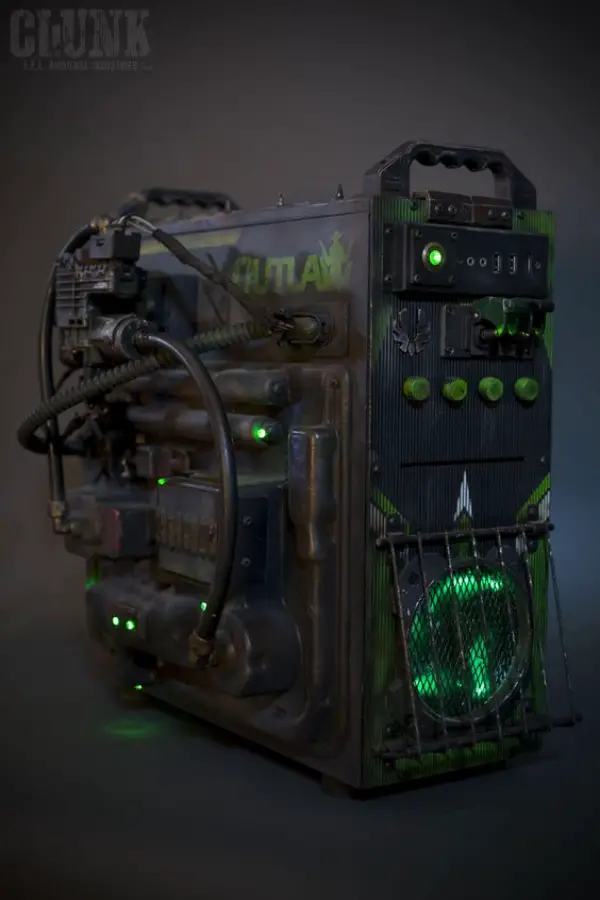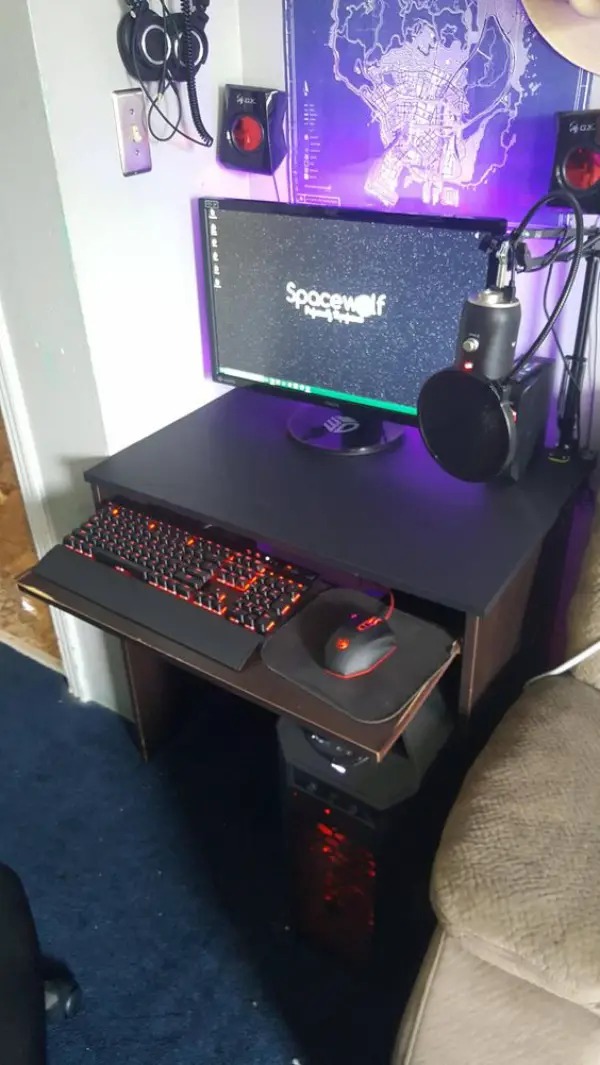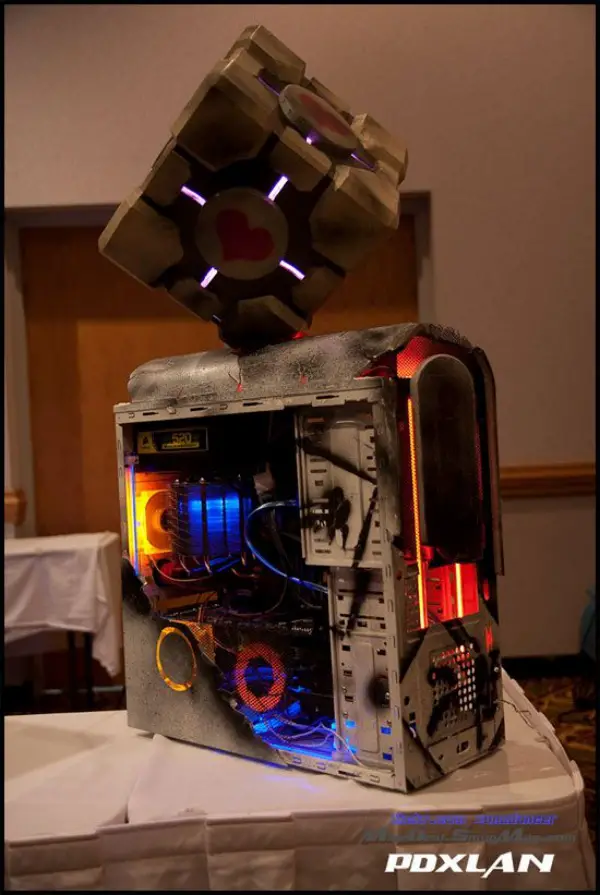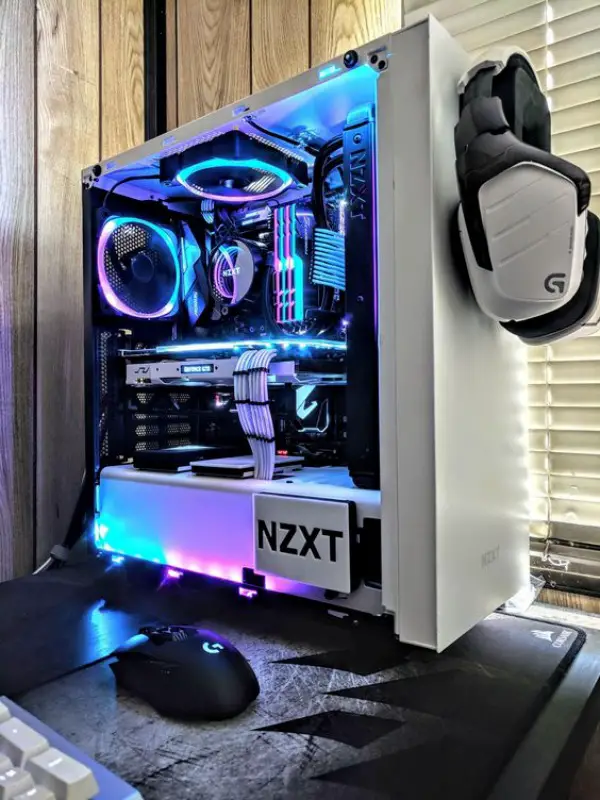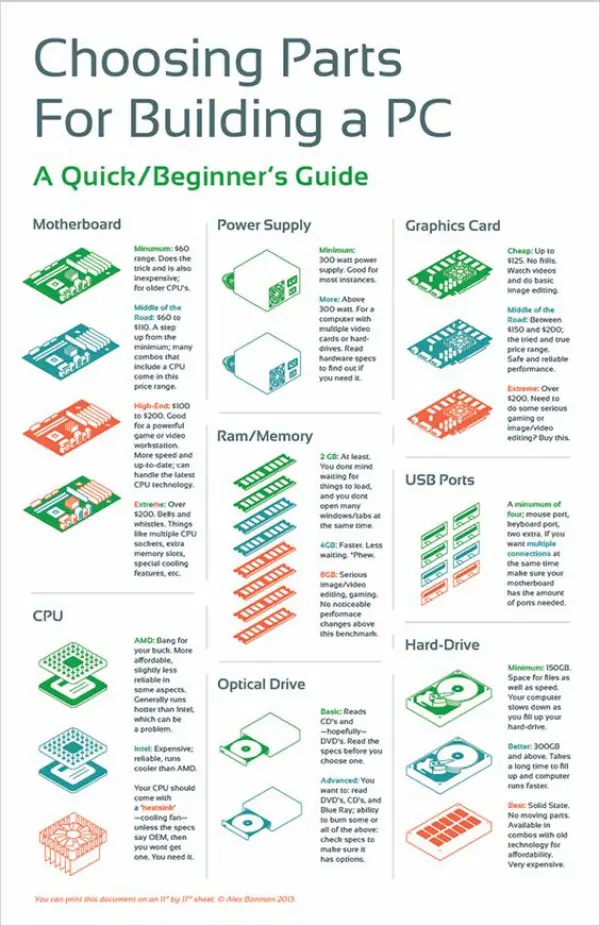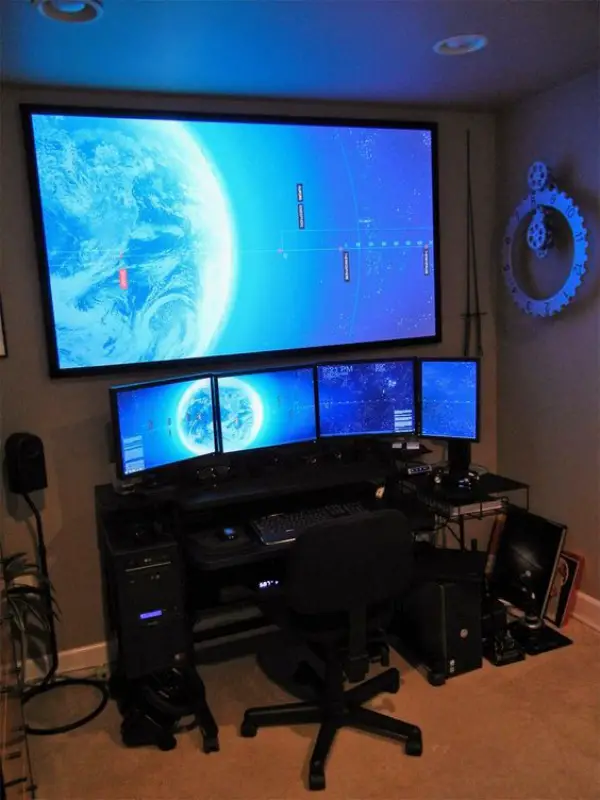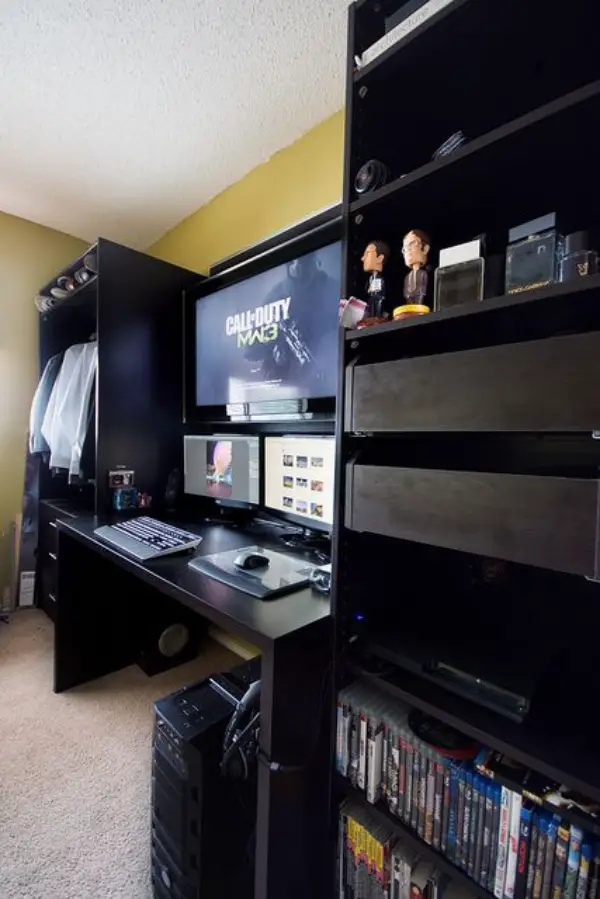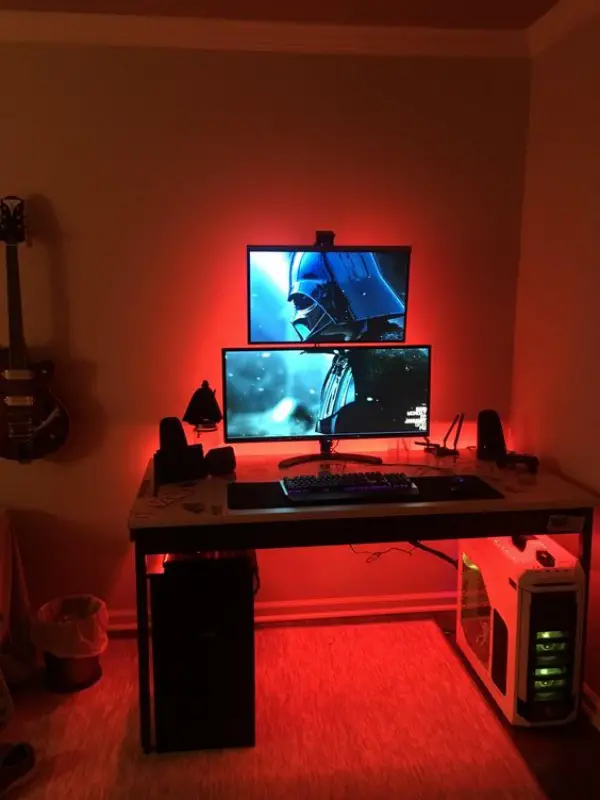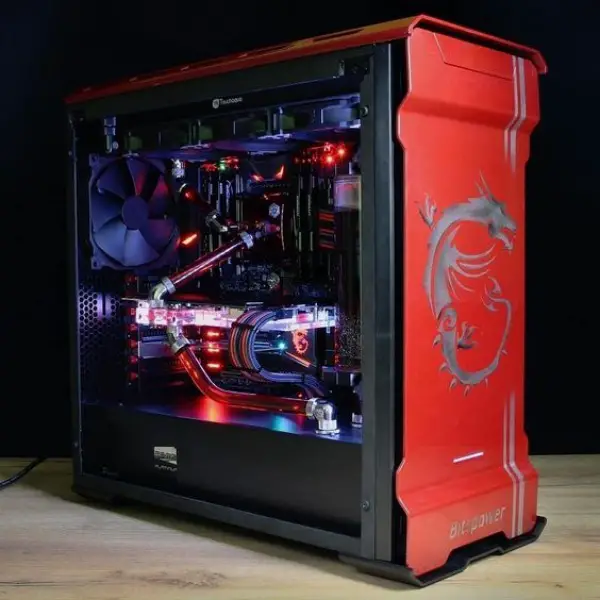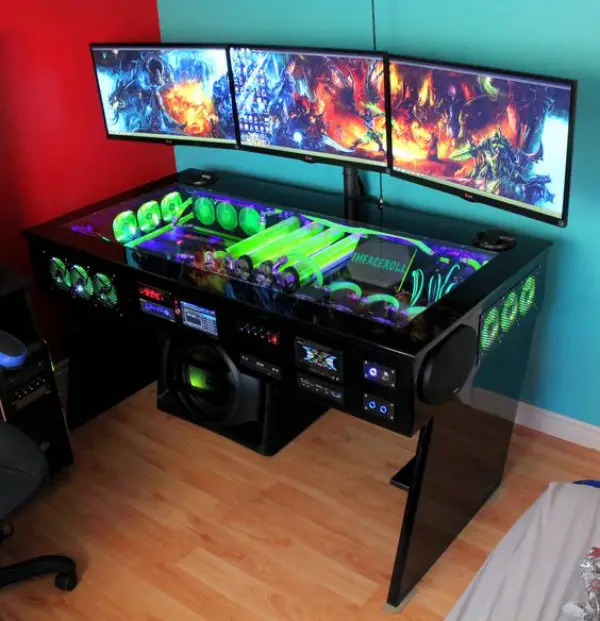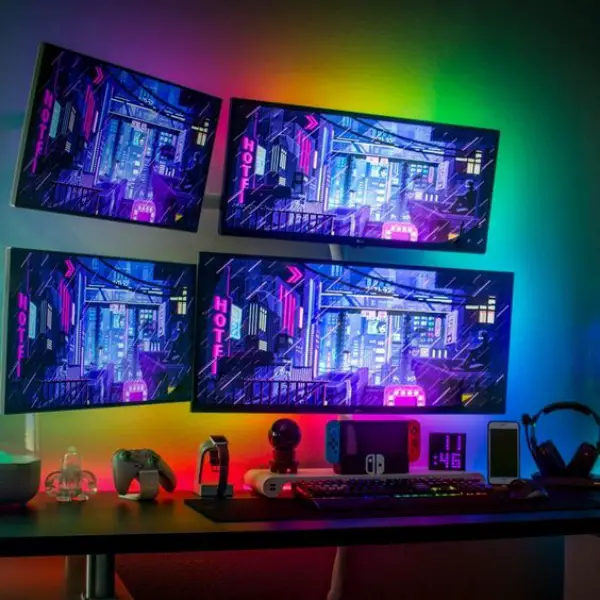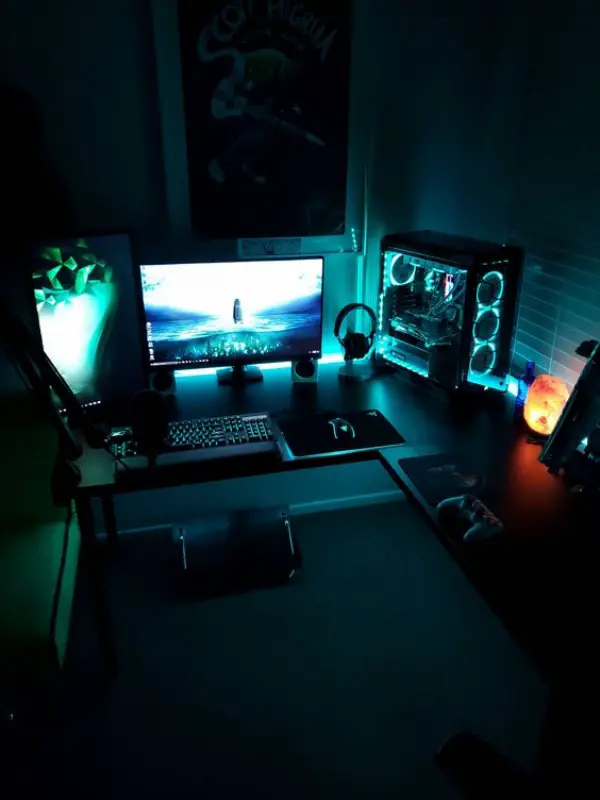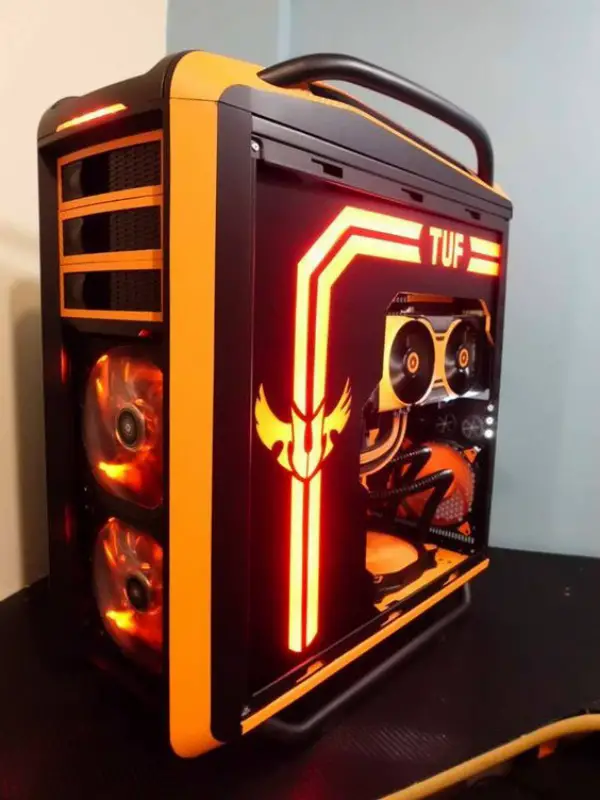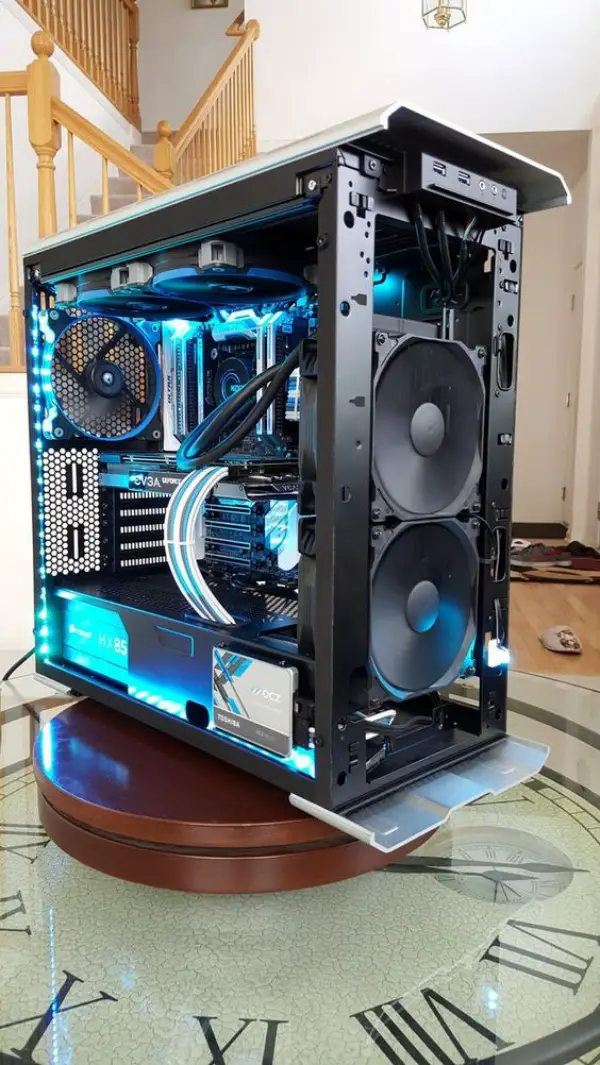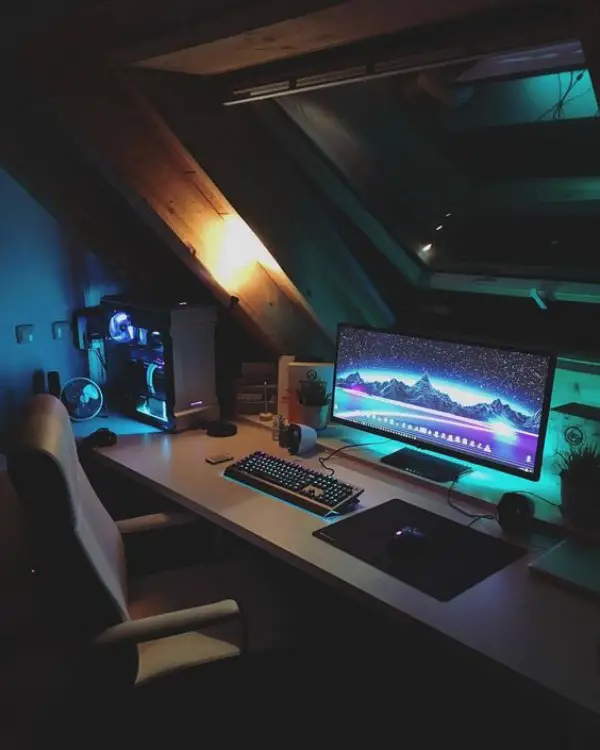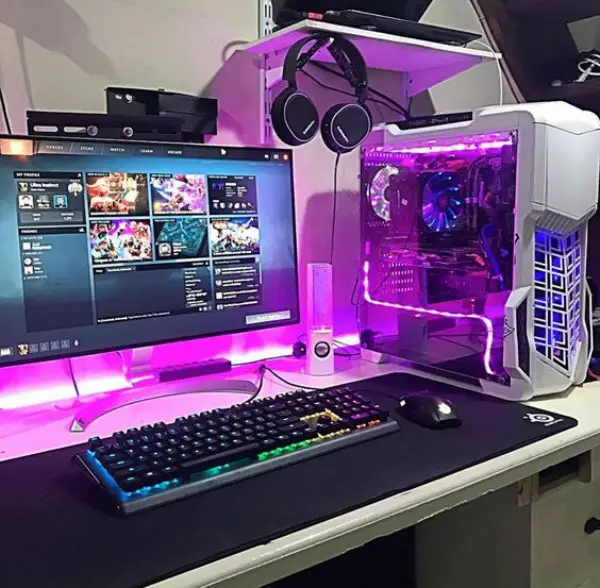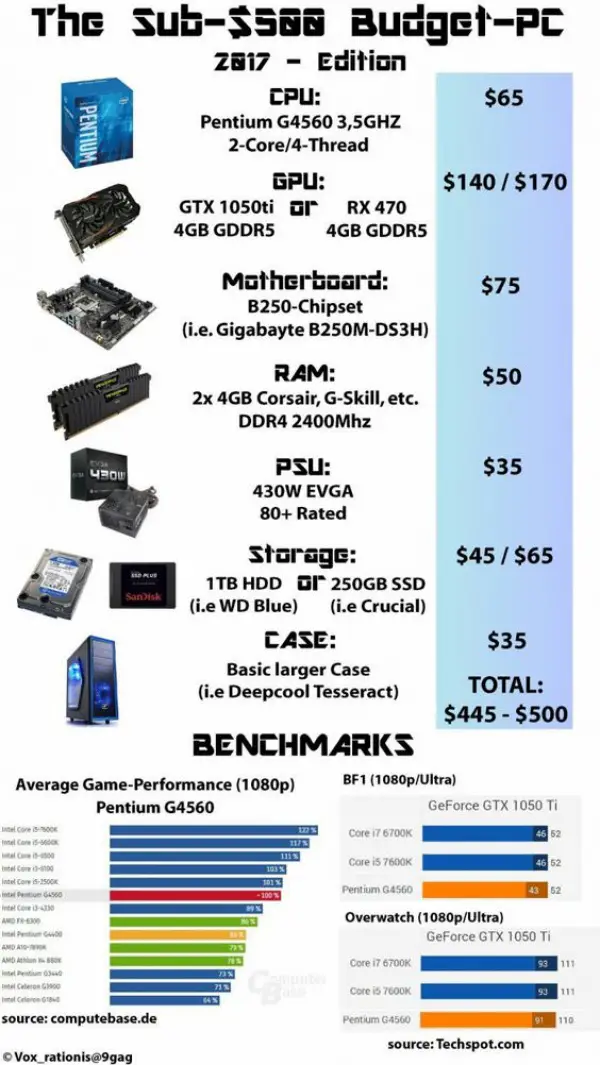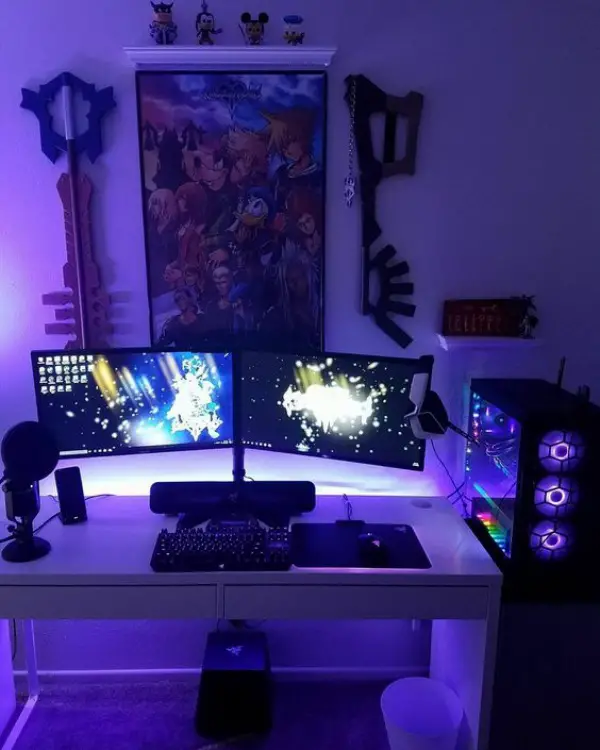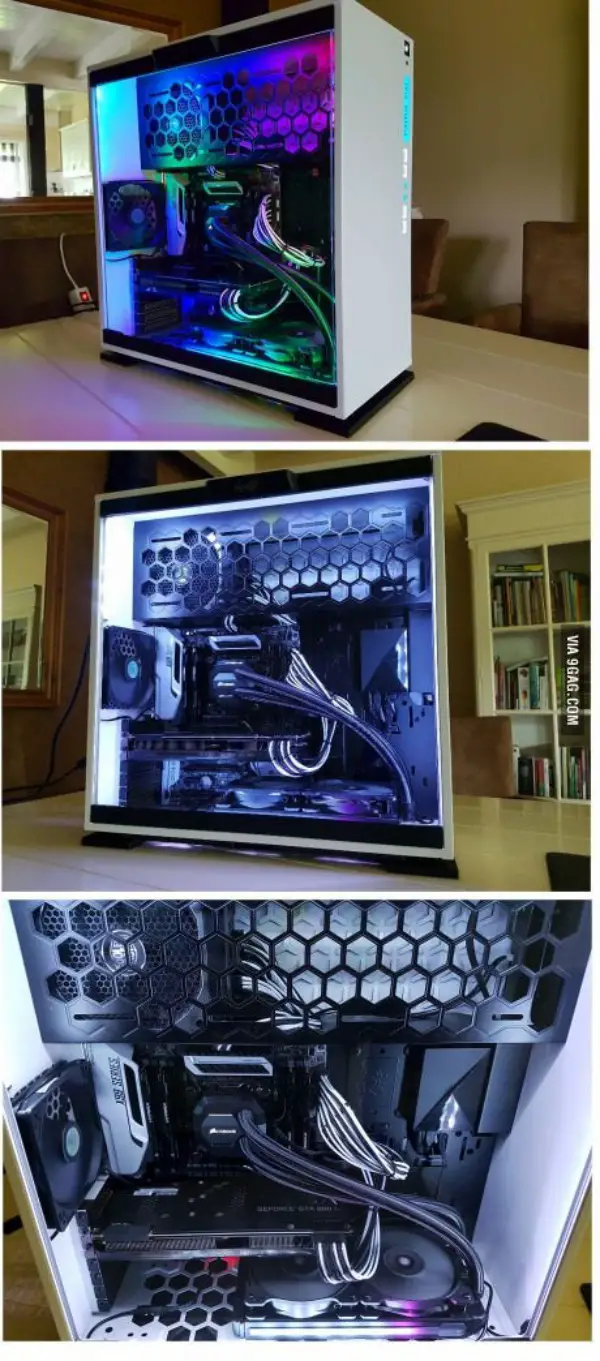 The above inspiring Battle stations Designs For Gamers are definitely some of the best available in today's time. The best thing about these designs is that they are workable. They are not among those unrealistic designs that sail right over the head. Despite the simplicity of these design principles, they can help you give your battle station a complete facelift. One thing you need to keep in mind here is that too much complication in a battle station design can make it look really clumsy and cluttered, which is certainly not something you desire. But before we move on to some realistic digital paintings for your inspiration, here are some tips for you to reach your awesome output. So, what makes you wait? Execute the above design ideas and make your gaming battle station a subject of envy for other gamers.