Beauty radiates from within you, but qualities like elegance have much to do with one's clothes. Oftentimes, it's a good outfit that earns you all the attention and compliments you secretly desire. In such a scenario, why would you want to look bland and boring wearing clothes that stick out like a sore thumb?

A lot of women might say, fashion is elegant when it's pronounced. But believers of minimalism would strongly oppose that. According to them, there is nothing that can make a woman look more beautiful than a simple getup. Also, check out these Bohemian Style Outfits To Try This Summer. If you are fond of the concept of minimalism, then here are some Elegant Minimalist Fashion Style Ideas For Women you can try out. Have a look-
Elegant Minimalist Fashion Style Ideas For Women
A basic blue denim paired with a white tee can go a long way
While you wear your basic blue jeans to any place or occasion that comes your way, you probably feel a little apprehensive deep down, wondering if you are looking tacky and if all that glitz and glamour around is actually what you need to look good. Well, hear from us- basic blue denim are cool! And you can simply double the cool quotient by pairing them up with white tees. The ensemble looks simple and gorgeous at the same time!
Invest on a few strappy sandals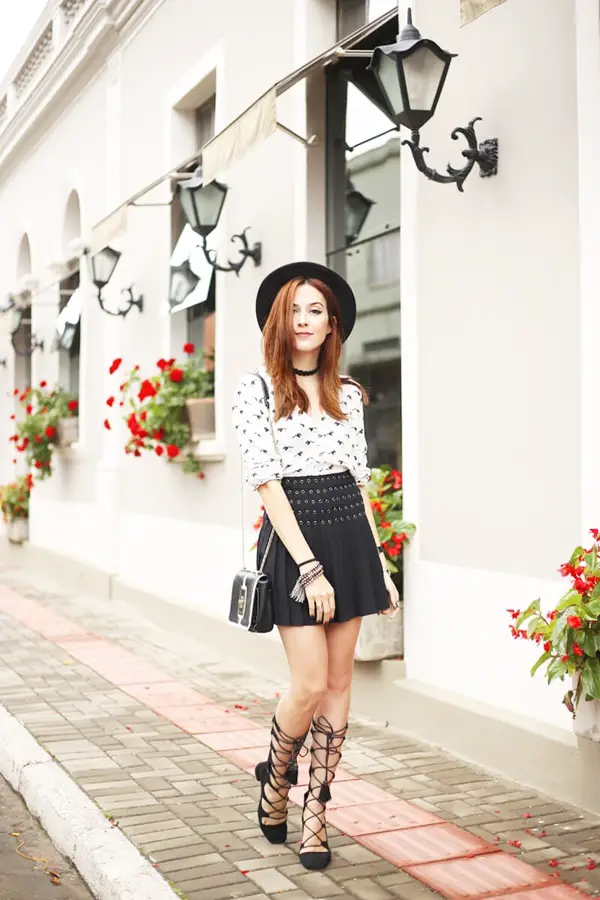 Image Source
While talking about Elegant Minimalist Fashion Style Ideas For Women, you can simply not forgo sandals. You will be surprised to know in how many cool designs sandals are found in the market. But if you want to keep your look simple and attractive, they always go for strappy sandals- not just in white, black or brown, but also in other off-routine colours like yellow, sky blue and orange. Also, take a look at cute everyday style outfits for women. The result? Simple yet fascinating!
Shirts are a treasure trove of simplicity
Your wardrobe is probably filled with shirts. And you just can't figure out a reason not to love them. They can kick your personal style up a notch without making you look over the top. You can style them in hundreds of ways and still they don't rip you off your simplicity. Here are a few Cozy Winter Outfit Ideas For Women who like to look extra stylish. Hence, if you are someone who loves the minimalistic style, then investing on a couple of shirts would be the best bet.
Solid coloured bodycon dresses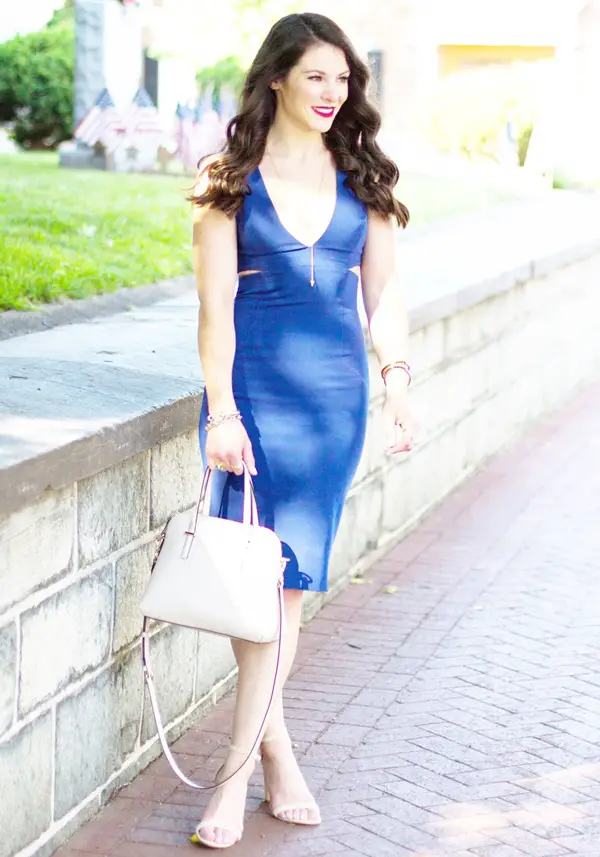 Image Source
What if you get to class as well as simplicity from a single outfit? Well, that is what you get with a solid coloured bodycon dress. Elegant Minimalist Fashion Style Ideas For Women like this one is everyone's favourite. If you want some then check out serious inspiration for Cute Skirt Outfits to Wear This Summer. And guess what? You can spruce up the total getup almost instantly by fastening a belt around your waist.
Minimalistic stone jewellery to up your simplistic style
People who are fond of simplistic fashion often believe jewellery is a strict no-no, in the case of a minimalistic style. But gals! You are no woman without a piece or two of jewellery. Yes, the market is flooded with jewellery items, but it's not a truckload that you need to complete your simplistic getup, a few pieces in stone will do the trick.
Elegant Minimalist Fashion Style Ideas For Women like the ones above can make any woman of any age look graceful in a subtle manner. Simplicity is not an impediment, it's power. In a world, where everybody seems to be obsessed with heavily embellished clothes, richly made up the skin and over-the-top jewellery, you can choose to look different by deciding on to maintaining a high simplicity standard. And no, it's not just women who will praise your minimalistic looks, even men are going to offer you compliments. Here are you find some of the most Practical Fashion Ideas for Skinny Women. So, what makes you wait? Don a simplistic outfit and see for yourself what a refreshing deviation it will be from routine over-the-top clothing.