If someone ever says to you that food is just for filling the tummy, you will probably cringe. After all, you know how big and established the food industry is. And with more and more varieties of food available for consumption and exchange of culinary trends among countries, the number of people showing love for food is growing by the day. Another trend that has gained widespread popularity is food photography.
With more and more people taking interest in photography and the availability of camera-enabled mobile devices, food photography has become all the more popular. If you love food and photography at the same time, then you will surely enjoy the Delicious Examples Of Food Photography dished out here. Also check out these mouthwatering food photography ideas and feel proud about what you've made. Have a look.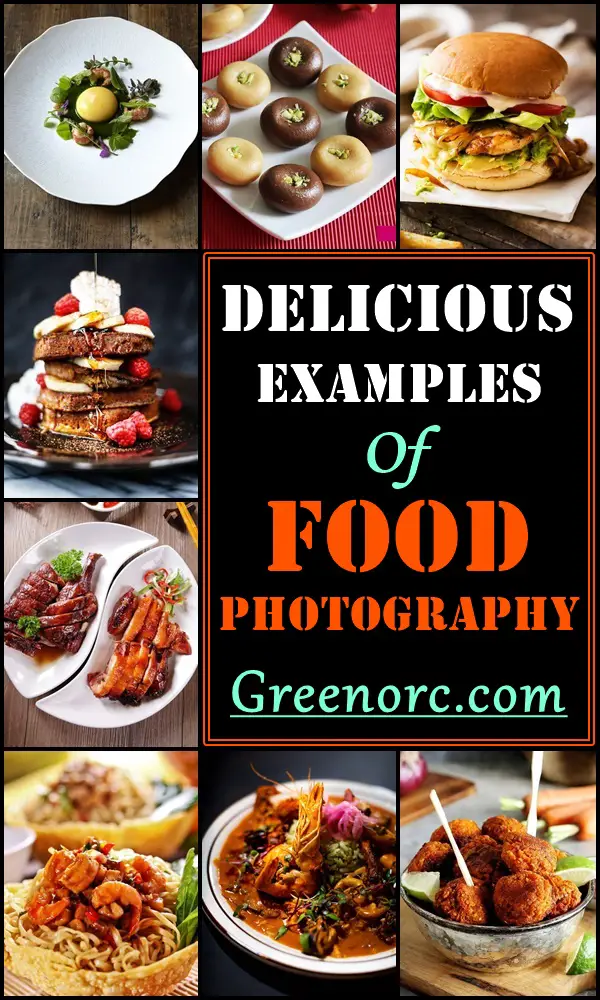 Delicious Examples Of Food Photography 2018
With raw ingredients around the pate
Although there are many Delicious Examples Of Food Photography, there is nothing that looks better than a food photograph featuring the cooked dish as well as the raw ingredients in it. Yes, with a little bit of raw red pepper strewn around your dish and spring onions adding a dash of green colour to the frame, you can always get great food photographs. If you'll explore our list of must-visit countries for food lovers to gather information regarding their regional specialities or all-time favourite dishes, we assure….you'll savour incredible local cuisine when visiting these countries.
A beautifully plated dish
Yes, taste is an extremely important factor that determines how good or bad a dish is. But there is something else that is important, which a lot of people ignore- the presentation. If it's a restaurant, you will probably get away with an average tasting dish, but you can certainly not get away with bad presentation. And guess what! A well-presented dish makes for amazing pictures.
Beverages with a splash
It's summertime, and we all love to have our drinks to quench that annoying thirst. But did you know beverages make for one of the most Delicious Examples Of Food Photography? Yes, that's true! A close-up of some drink in movement can add spark to your photograph. All you need is some great timing and skills to get such wonderful photos. Photographers drop ice or small fruits into fruit juices and other such delicious looking beverages to get dynamic pictures.
With molten cheese dripping down a burger
How often has it so happened that you suddenly felt hungry after you saw a burger advertisement on television? Well, if you love junk food then you must have experienced such sudden hunger pangs quite often. But have you ever wondered why that burger on the TV looks so delicious? Of course, because of all the molten cheese that drips down it. Yes, that meat patty does its job too, but that touch of creaminess offered by the dripping cream or cheese makes the burger look extra delicious. Try creating such a mouth-watering burger at home, and by letting the cheese ooze out of it, Here are you also find some of the most amazing and Delicious Ideas For Pizza Party With Recipes. you can click really great pictures.
Cake and desserts
Whether or not you love cakes and desserts, you simply cannot deny that they make for amazing photographs. There are many reasons as to why cakes and other desserts look so amazing in photos. First, cakes are designed to look beautiful. They are indeed decorated to make an impression on the onlookers. Secondly, cakes and desserts are colourful. And anything that has colours in it looks amazing on photos. Thirdly, because we so lovingly associate cakes with good taste. Here are also a number of Magnificent Birthday Cake Designs for Kids which would surely bring a smile to their face. Hence, if you want sure-shot good photography results, capture cakes and other yummy looking desserts.
Delicious Examples Of Food Photography given above are truly awe-inspiring. They don't just tempt you and whet your appetite but also make you look at food photography a lot differently. So, the next time you cook something really awesome, you probably know what to do- click great pictures and share with your friends and family. Now it is the correct time to explore some of the Delightful Wedding Anniversary Cake Ideas. Here are some special cake designs for celebrating your marriage in a whole new fashion.