In a world where fashion is largely dictated by how lean and well maintained your body looks, being curvy might seem like a flaw. But in reality, it's not really the size of the body that matters, what actually matters is one's sense of style. With a good sense of style, even a plus size women can dazzle like a Diva in any given outfit.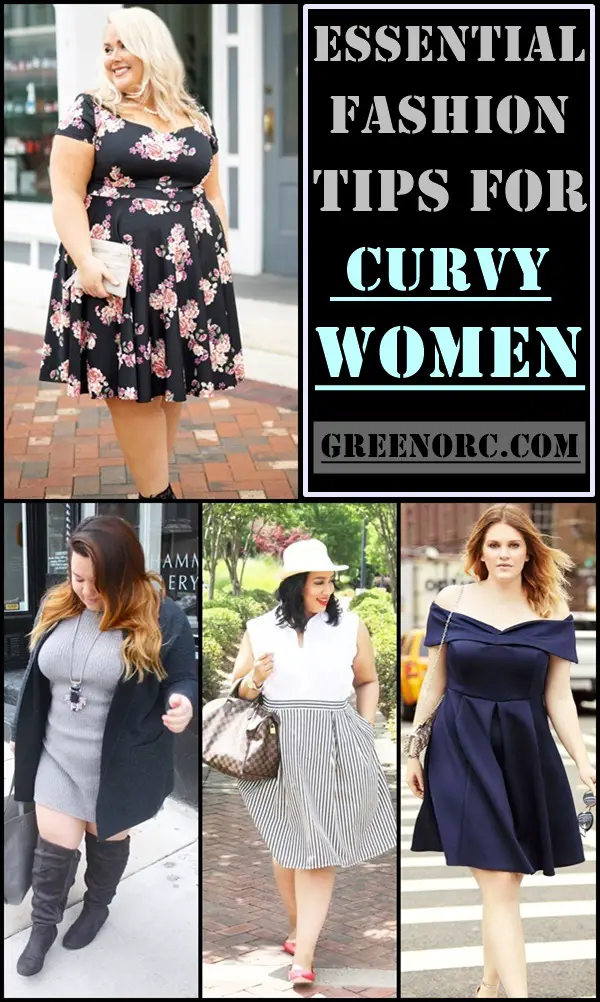 And that is what makes fashion so powerful. If, however, you are lacking in this area and don't feel confident enough about your sense of style and fashion, Also Here is the list of such Universal Fashion Hacks for Every Curvy Girl. then checking out the below mentioned Essential Fashion Tips For Curvy Women would be the best bet-
Essential Fashion Tips For Curvy Women
Although there are many Essential Fashion Tips For Curvy Women, you simply can't ignore the size of clothes. Never wear oversized clothes, although you might feel tempted to reach for them all the time. Wear clothes that fit your body.
If you have fat-laden loose skin around your waist, then it would be wise of you to tighten it up using a thick belt. To be able to use belts, wear more clothes that necessitate the use of belts.
Plus size women are often busty. And that is why it's important for them to wear the right undergarments. Go for some expensive and renowned brand so that your breasts don't appear saggy.
Yes, you love body-hugging dresses. But are they made of the right fabric? If not, you might end up making your body look unattractive. Although cotton is the most preferred material, you can go for other materials too. Avoid stretchy fabrics, if possible.
Out of all the Essential Fashion Tips For Curvy Women we have here, this one is probably the most important. This says that a curvy woman should wear clothes according to her body shape. Yes, there are some women that have a pear-shaped body; some have an inverted triable shaped body, and some women's body is shaped like an apple. Also, here are some important fashion tips for curvy women which they should learn and follow. Find out what shape you have and buy clothes that flatter that shape.
Vertical stripes can make you appear slimmer. If possible stay away for horizontal stripes, as they will make you look fatter.

Image Source
When you are in a shop trying out clothes, make sure you try out different sizes. More often than not, sizes from different brands could fit you differently. So, trying out multiple sizes will help you be decisive about which size from which brand to pick.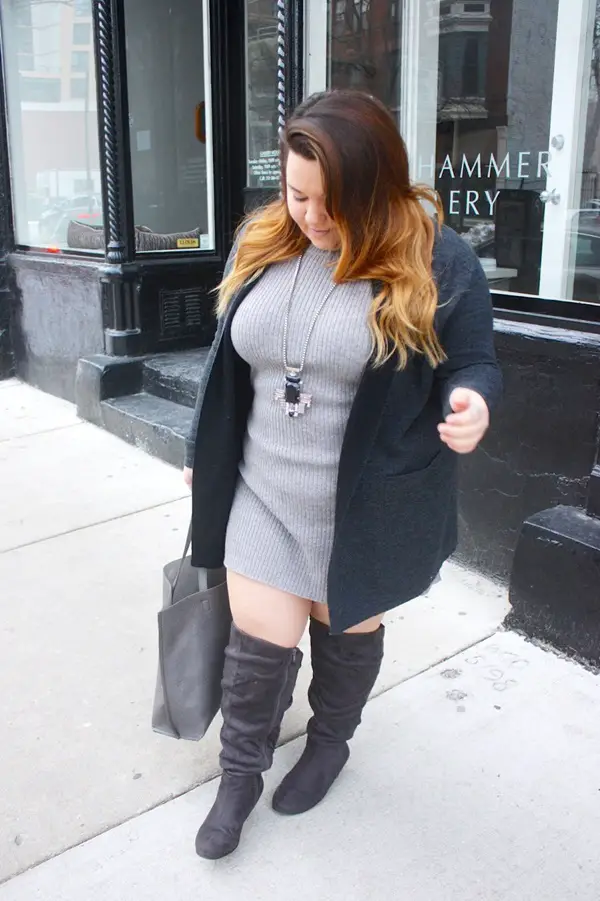 Image Source
If you are going for short dresses, make sure you team them up with thigh high boots. This will make you appear taller. Generally, it so happens that curvy women wearing extremely truncated skirts and dresses look extra short with boots.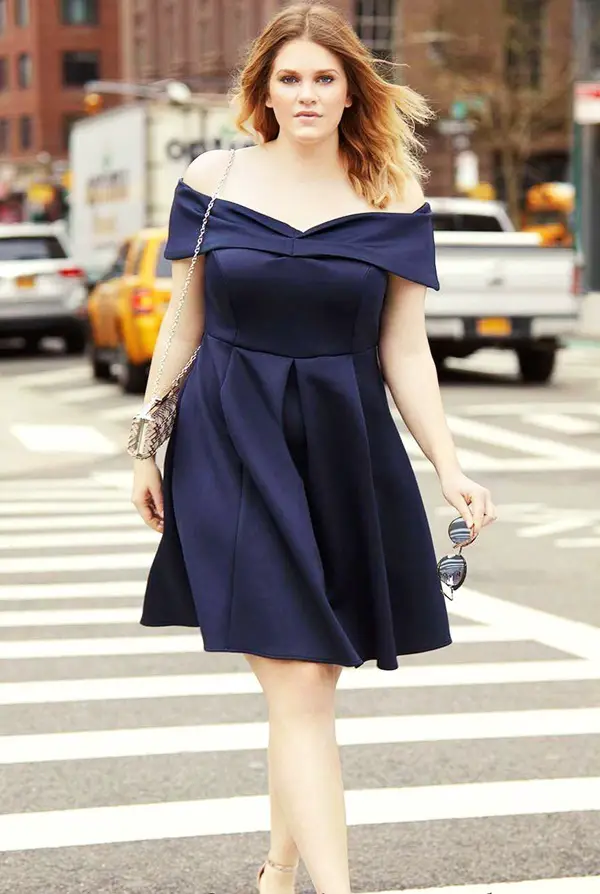 Image Source
When you are thinking of wearing a dress, make sure you slip into a fit and flare. The reason why fit and flares are great for curvy women is that they have a flared bottom which efficiently hides excessively bulky thighs and hips. Take a look at quick style rules for every plus-size woman. Besides, they add that much-needed dose of elegance to the outfit and your personality.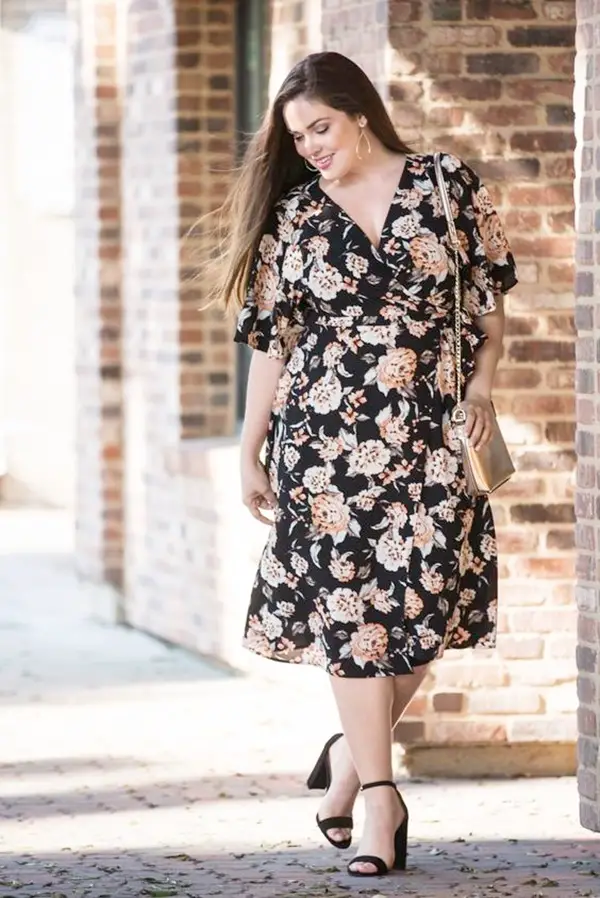 Image Source
Never undermine the importance of a good tailor. Having a skilled tailor at hand could prove to be a saviour. Starting from altering sizes to transforming our readymade outfits by simply retouching them a bit, a good tailor can do a lot of things for you.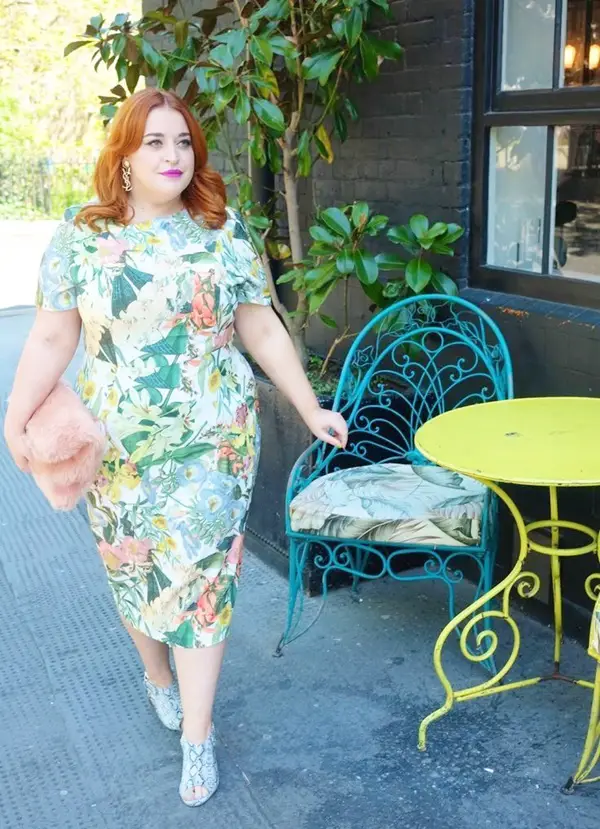 Image Source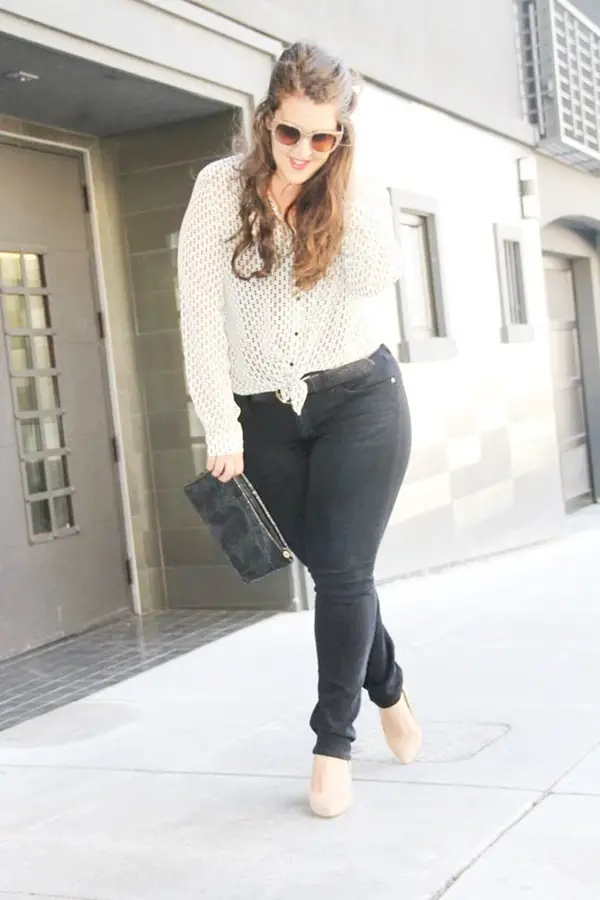 Image Source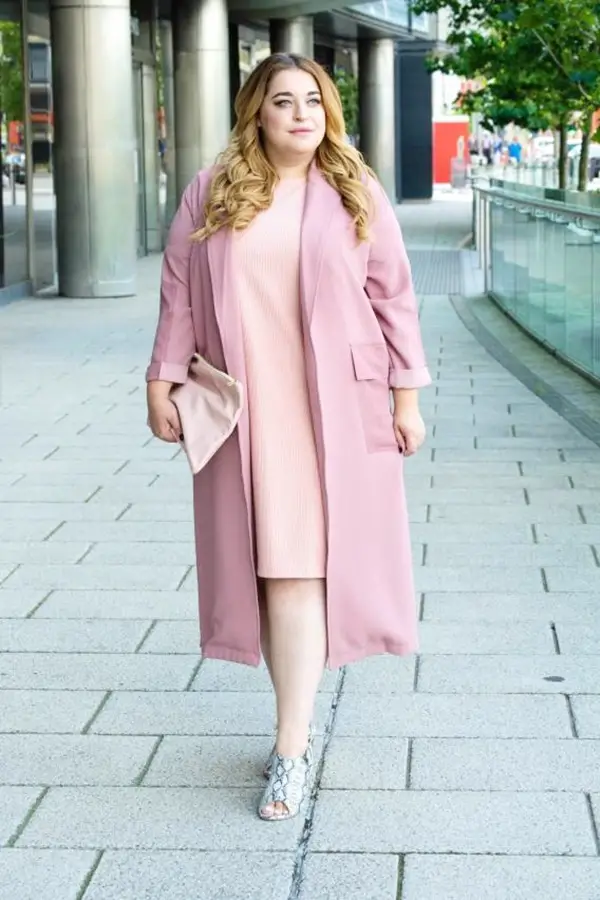 Image Source
If you are curvy and you feel great about it then there are numerous perks that you enjoy. First, you can eat anything you like and secondly, you can look great wearing anything and everything you want. No, we are not joking! Here are some cute easy hairstyles for curvy women ideas that prove a great help to you. All you need is to follow the above Essential Fashion Tips For Curvy Women for that perfect 10 on ten looks!