When it comes to beauty and fashion, having pretty nail design is the key! Pressed flowers, fluorescent tips and color-blocked pastels make the beautiful spring nail designs and colors mentioned below prime picks for warm-weather months. But, we don't blame you if you wear them year-round.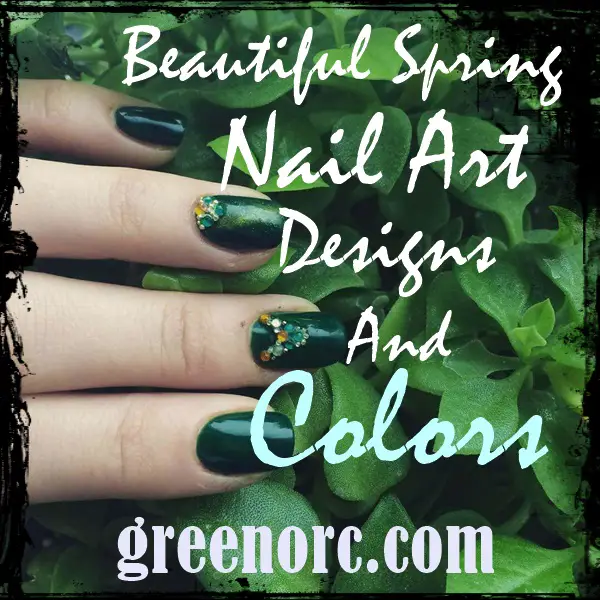 This year, spring nail art is back in a major way. So, welcome the warm weather hottest trends with these creative and intricate designs. If you personally ask from me, then to me – spring is the time to get girly in all aspects of fashion and I just love it. Play around with different ideas and see which ones you feel most comfortable in. Here are some of the most interesting Futuristic Nail Art Designs to Look Unique in 2018.
Beautiful Spring Nail Art Designs And Colors
Updated French Tip!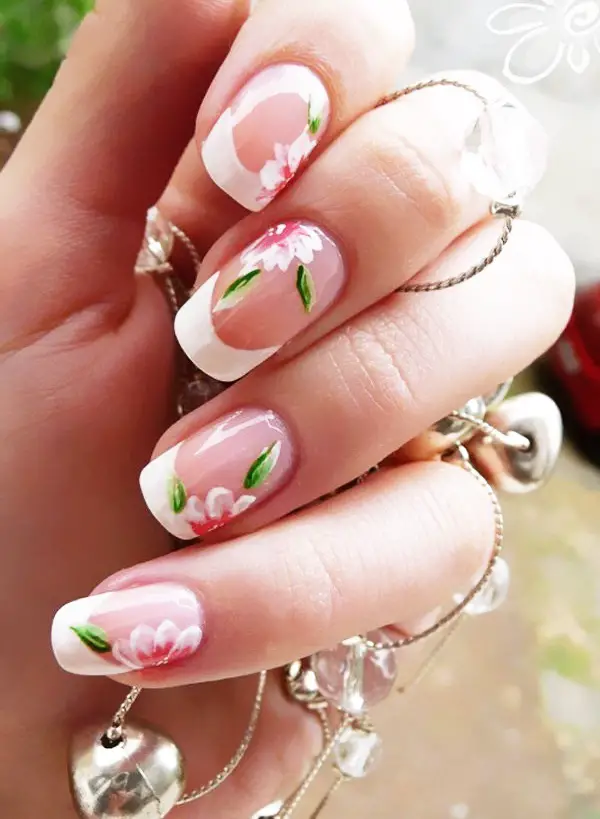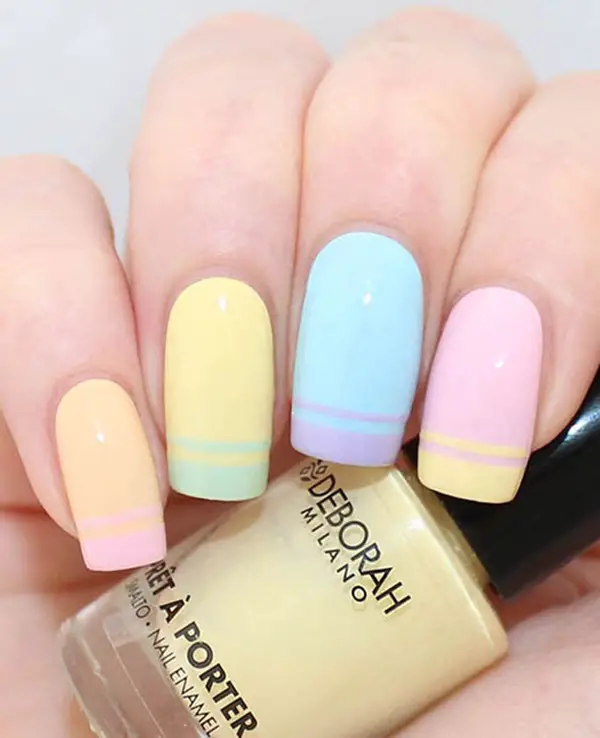 Want to try a retro classic with added twist? Instead of using classic white polish for a French tip, grab some glitter or apply bold color to the top of your nails. You can have by trying different base nail tones and tip colors.
Rose Flower Triangles!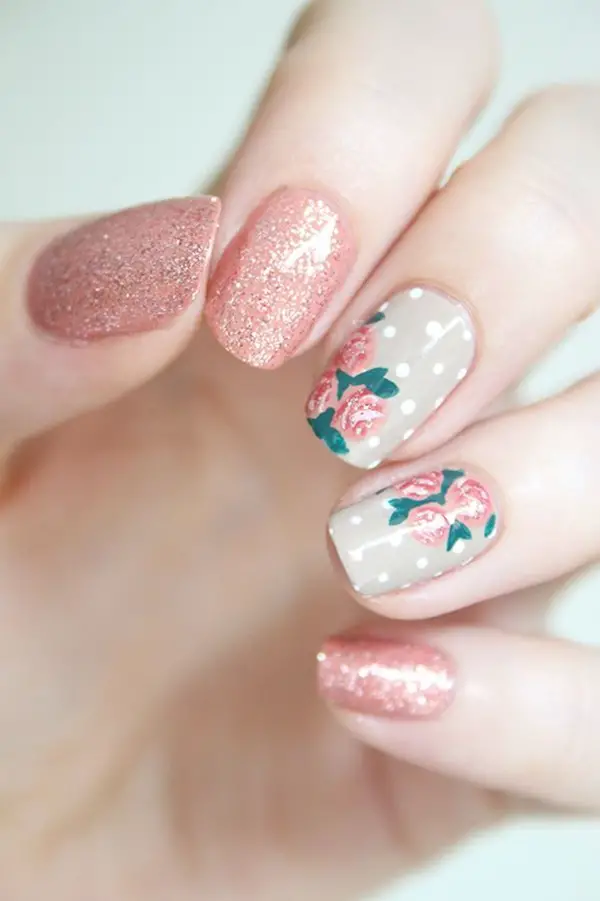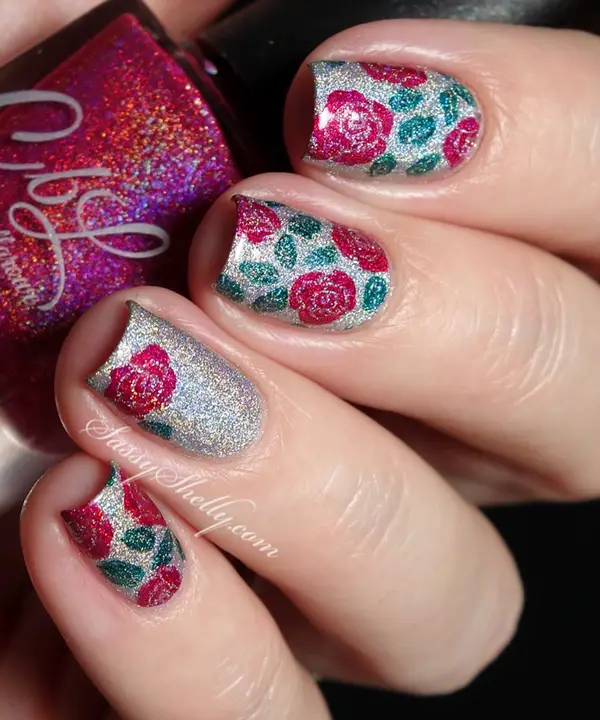 If covering each and every full nail with roses feels like a bit too much for your taste, try this pleasing approach. Result, you'll get the pretty spring flowers without feeling overwhelmed. We would suggest using a brighter shade of red, so that it pops a bit more. Gals! If you don't like dark and funky colors, glamorous bling nail art designs for 2017 are waiting for you.
Coral Glitz!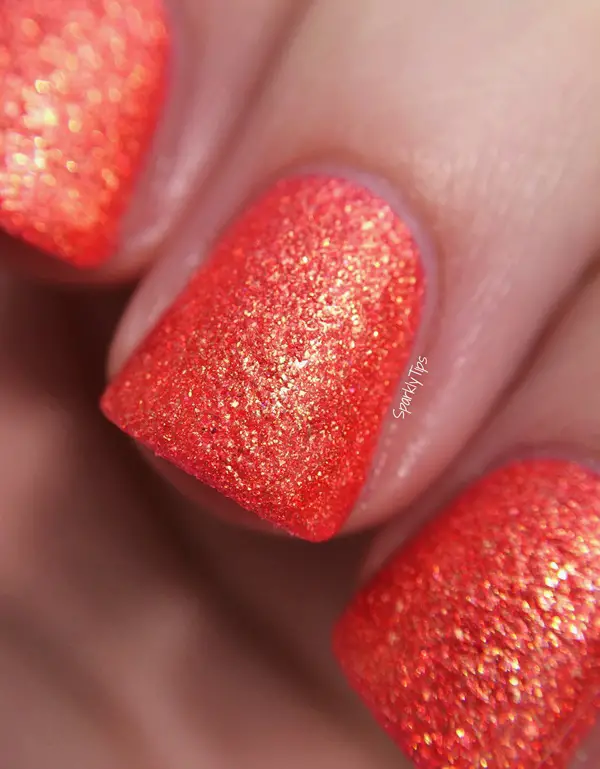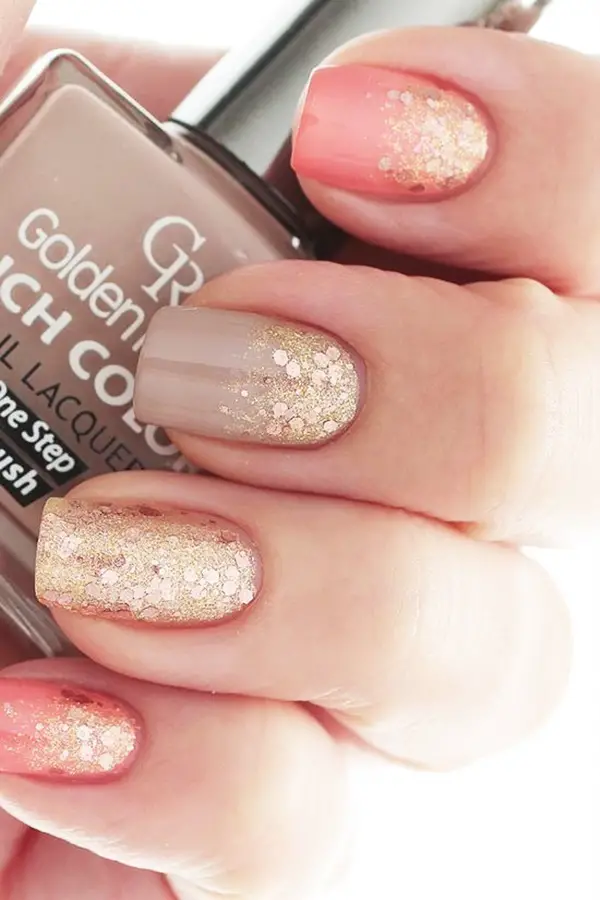 This nail design is perfect for spring time. It's not super flashy or sparkly, but eye-catching enough to wear to a work event or gathering. If you wish to get glitzy with it, add some gold shimmer and watch your nails shine as bright as you1
Rainbow Dots!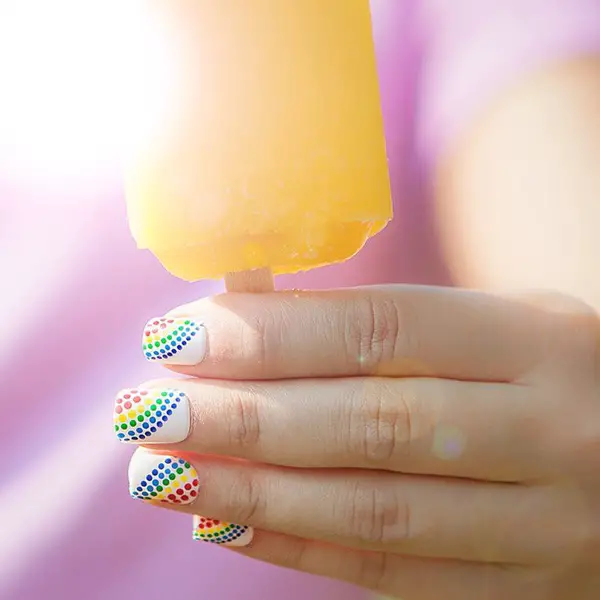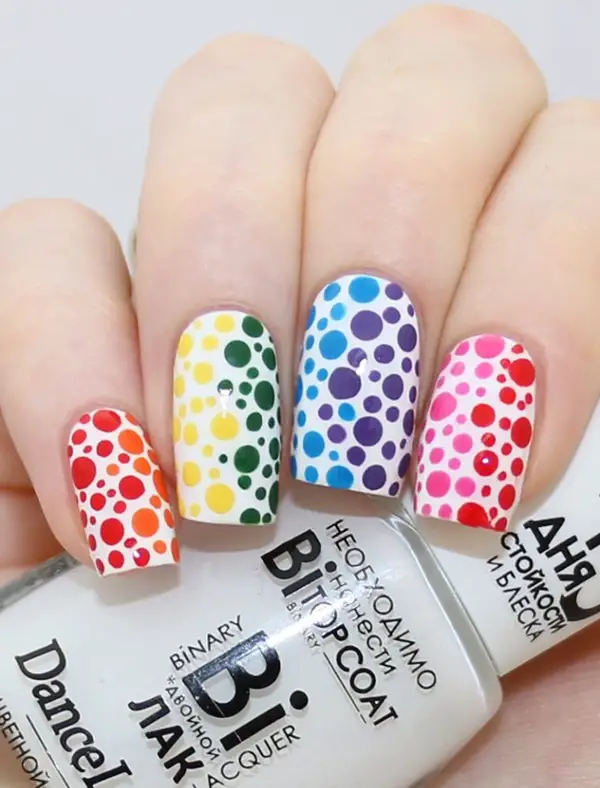 There's no more appropriate spring nail design and color than this ultimate springtime idea having rainbow colors in it. It's easy to follow and fun to have on hand. Even, kids will love this look and might even want to recreate it themselves. Add rhinestones for never ending effect. If you're planning to go with splashy rainbow nail art ideas, then try to add some patterns like polka dots and stripes to achieve a more special effect.
Forest Green!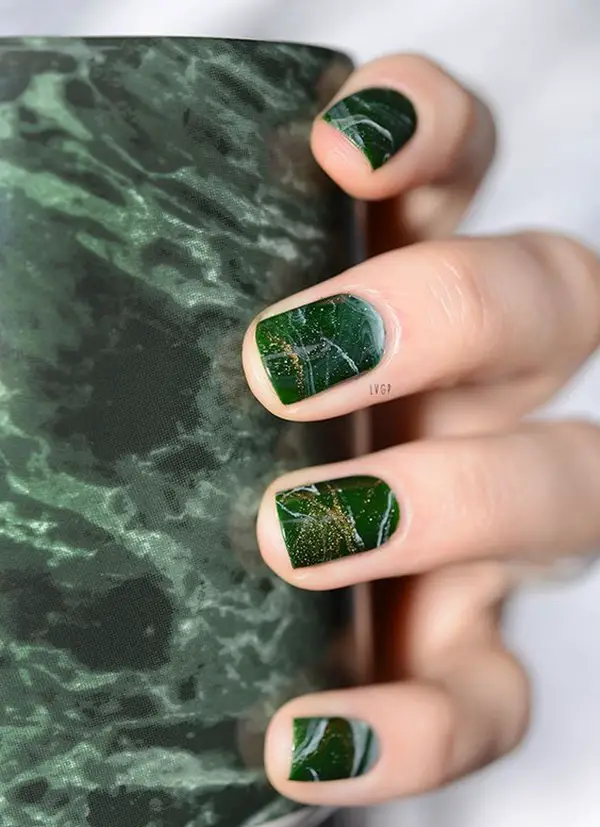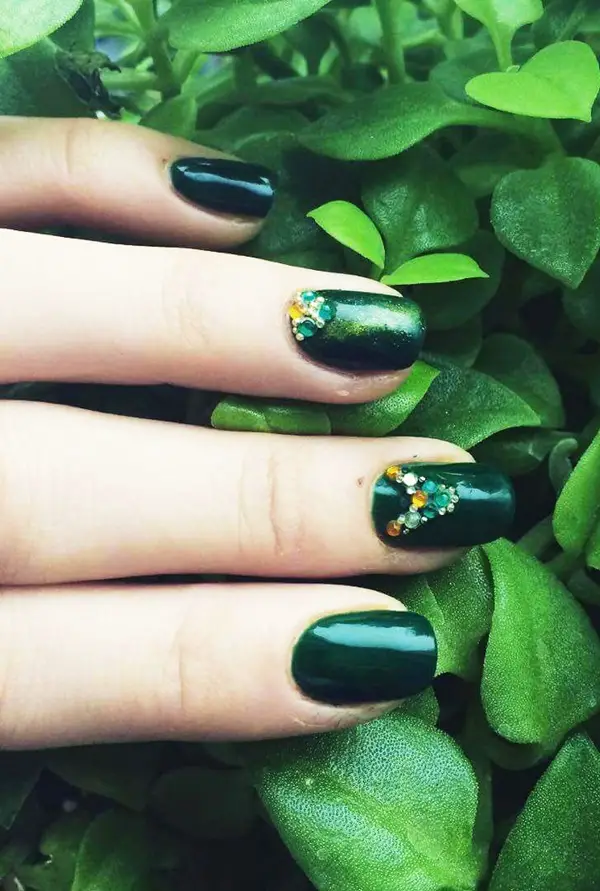 Just because its spring, doesn't mean you have to stick to bright and light shades. A dark green hue adds some unexpected glamour to your dull nails during the warmer months.
Pastel Delight!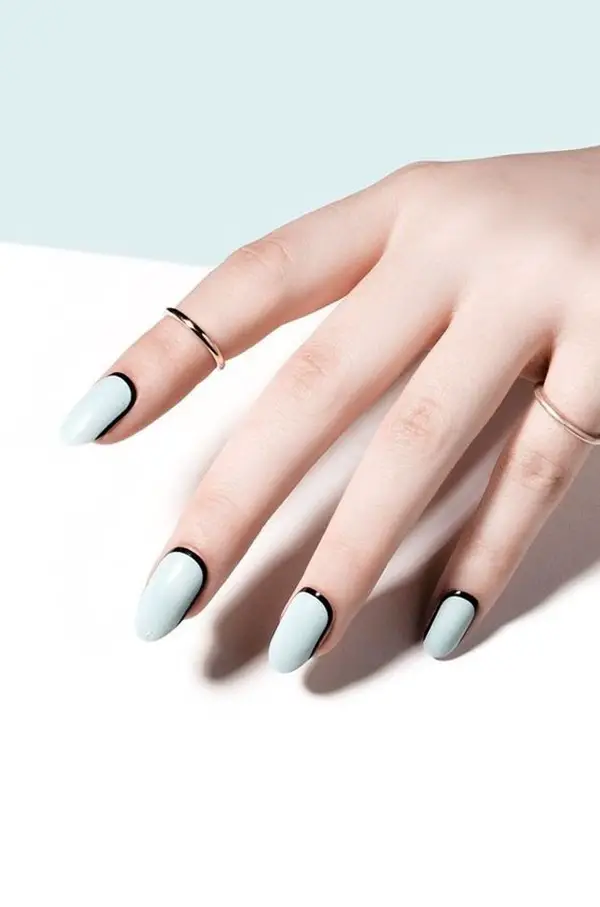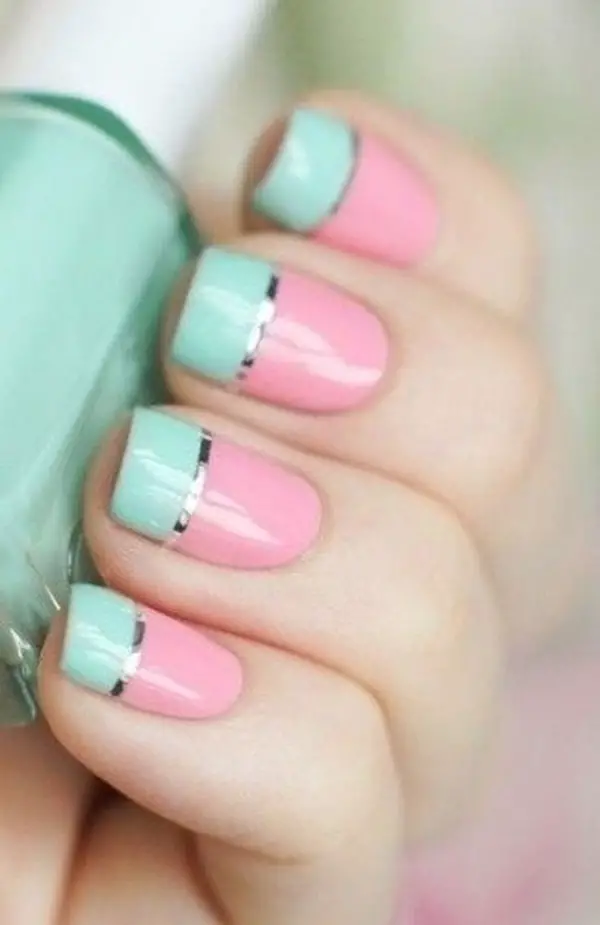 Spring is the right time for vibrancy and adding lots and lots of colors and life to it. Thankfully, pastel colors are perfect in this regard. This look is simple to create and adds the right touch of color, making it great for any and every special occasion.
Chevron Stripes!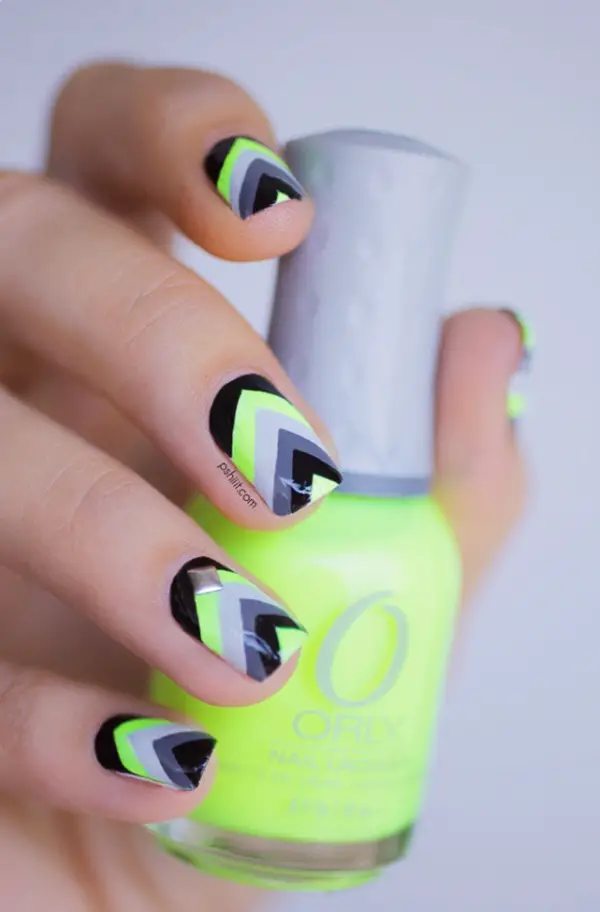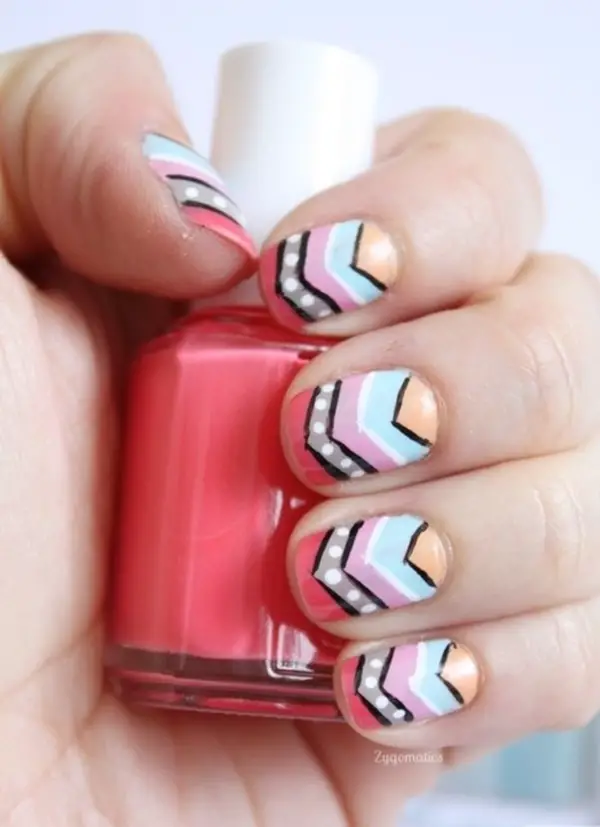 This cute spring nail design and color deserves a spot in this post for its uniqueness and creativity. Try this elegant chevron stripe design. Instead of navy, opt for a brighter blue spring nail color tone or keep it simple for work with a beige or light pink tone.
Outlined Cuticles!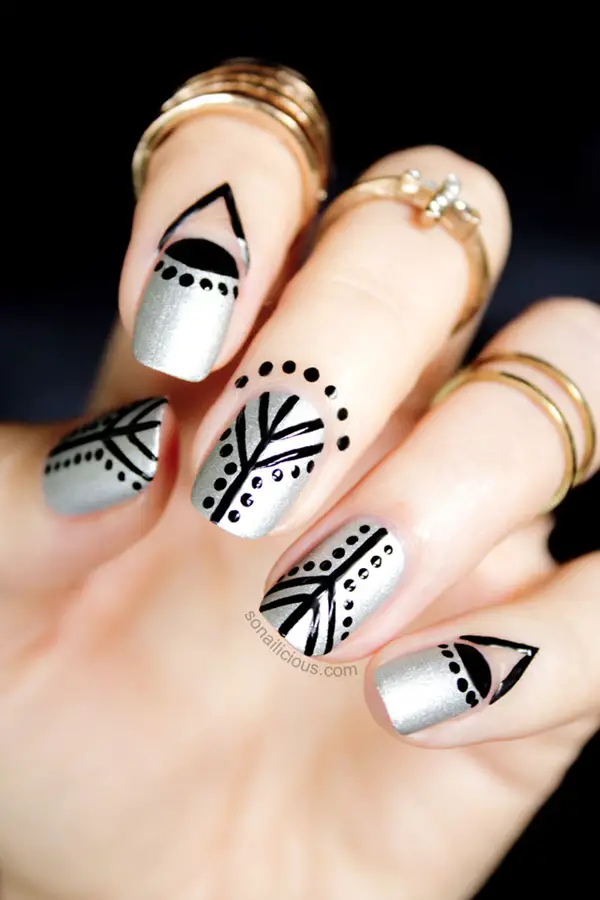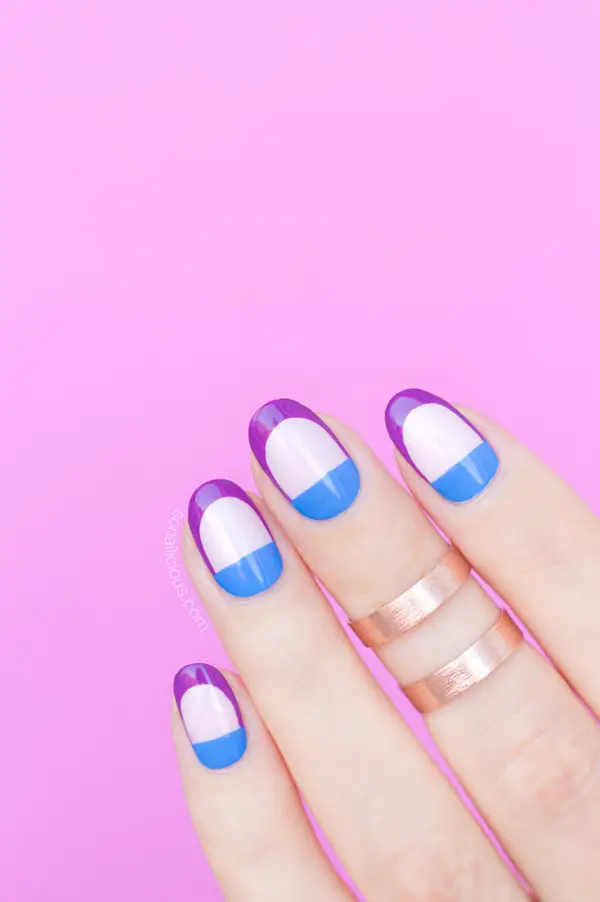 Think different? Try a thin strip of glitter lines around the nail instead of the cuticle. Go for matte pink shade as one of the cute nail color ideas for spring 2018. Yes, this nail art idea is one you're sure to fall in love and have fun with.
Black and White Glam!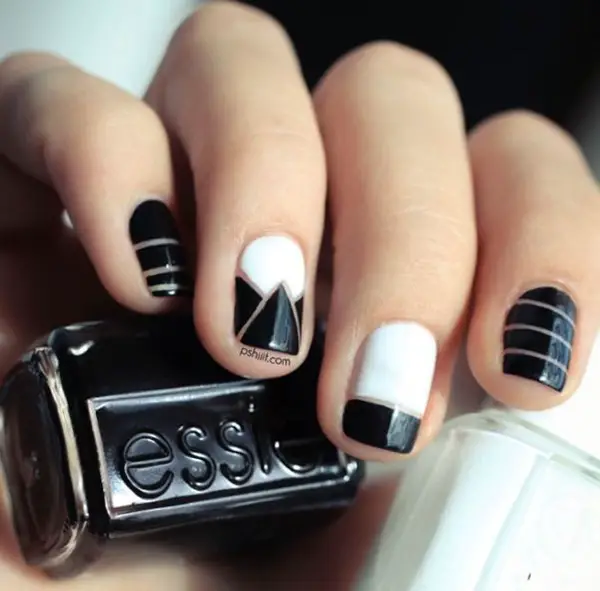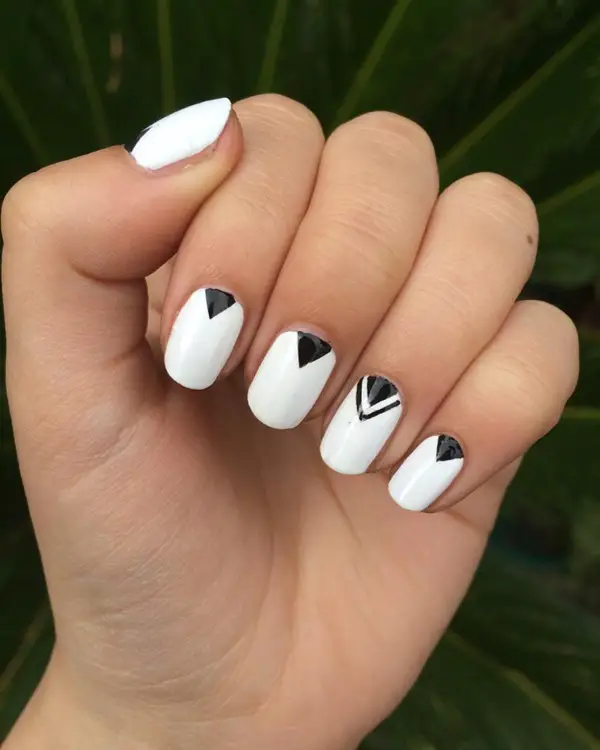 Black and white colors never look bad together. The best part about this color combo is that you can create any design with them – add rhinestones or keep them simple. Even you create a plaid design or go for a striped look. The list is never ending, off course!
Dotted Tips!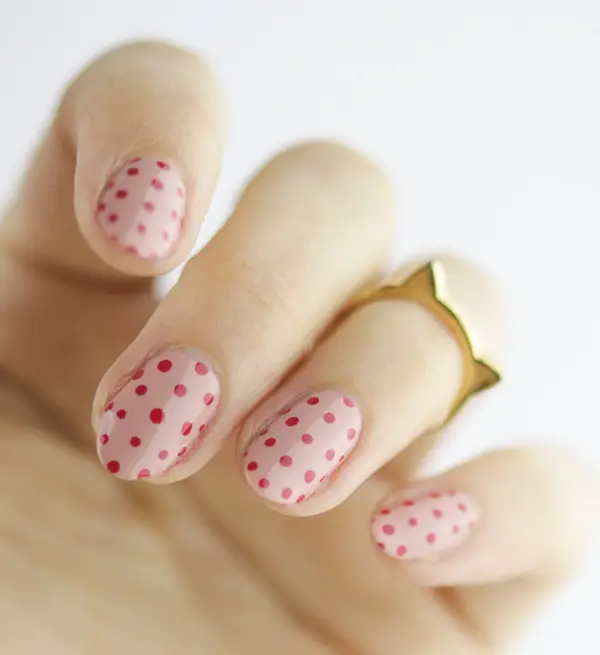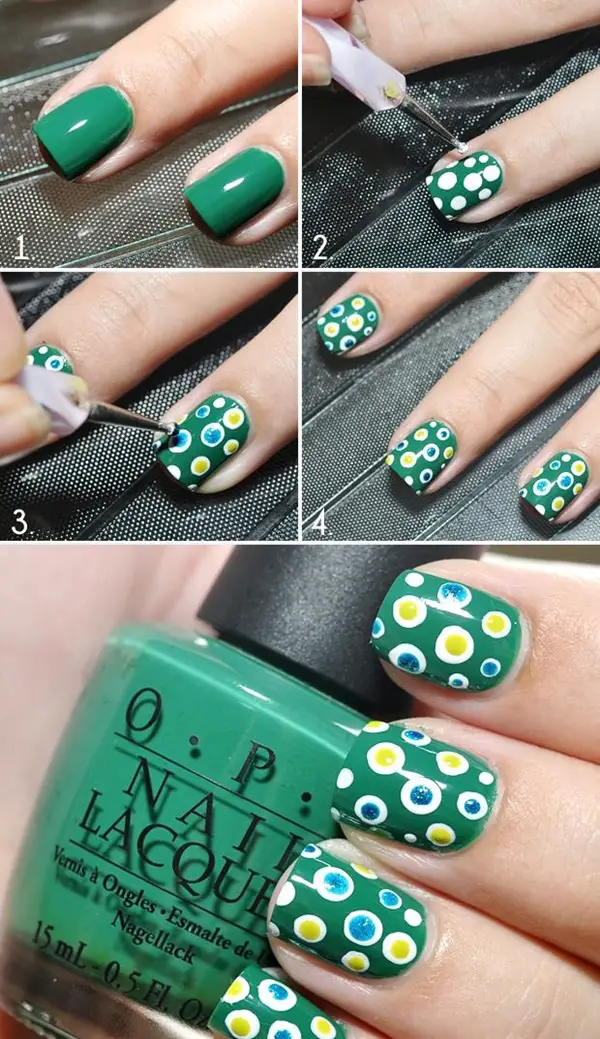 Are you a fan of dots? If you really want to capture the color palette of spring florals without actually drawing little flowers on your big nails, go for this more vibrant but awesome dotted tips idea to get the same impact. So, what are you waiting for? Get inspired by the aforesaid acrylic nail art designs and ideas and let your fashion speak volumes about your personality.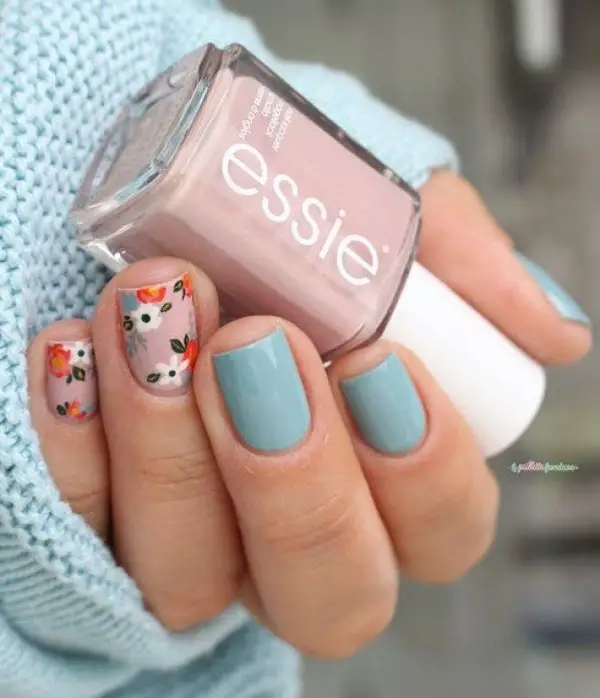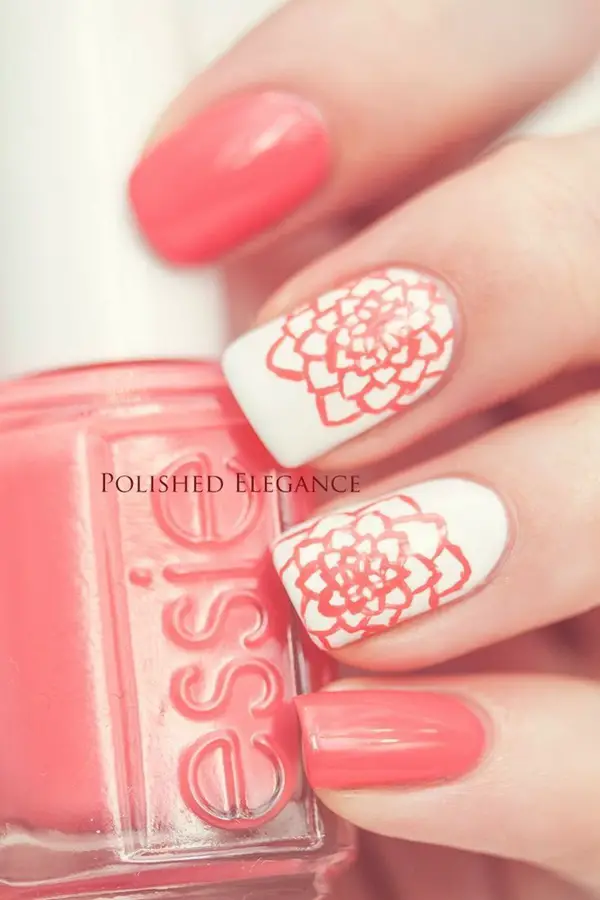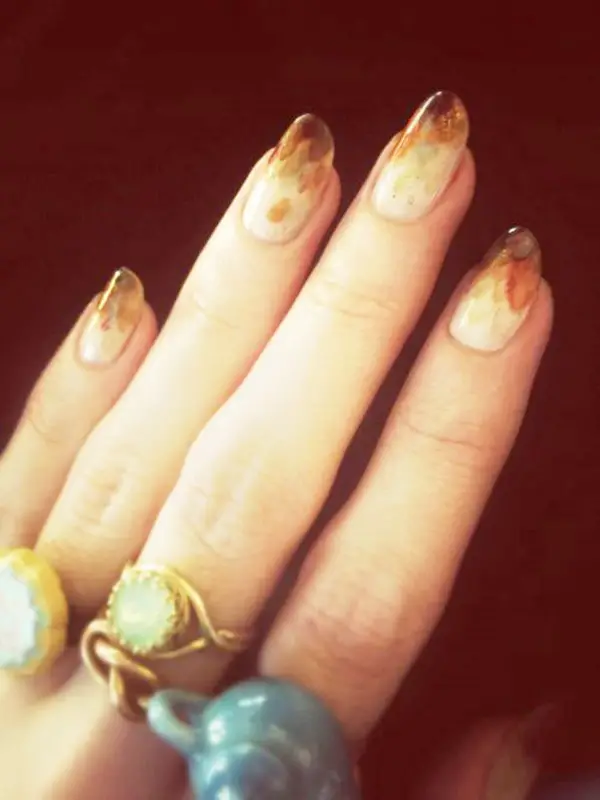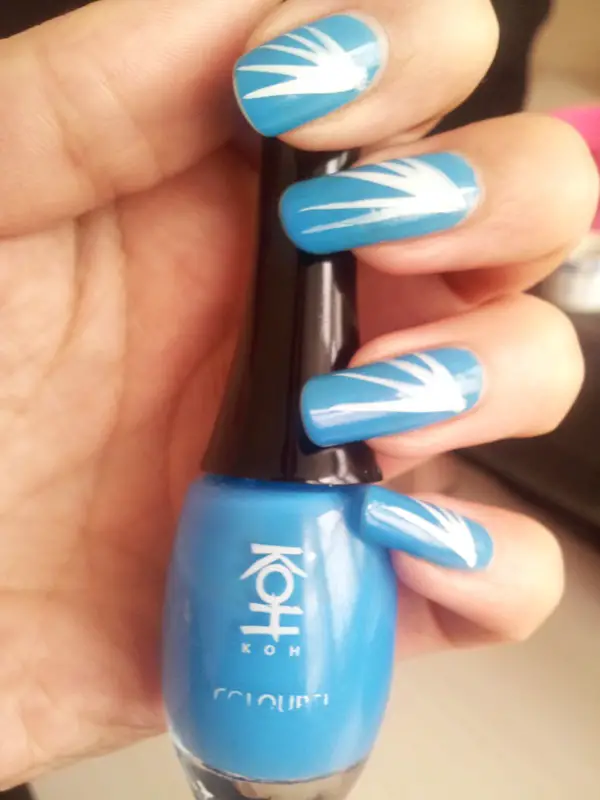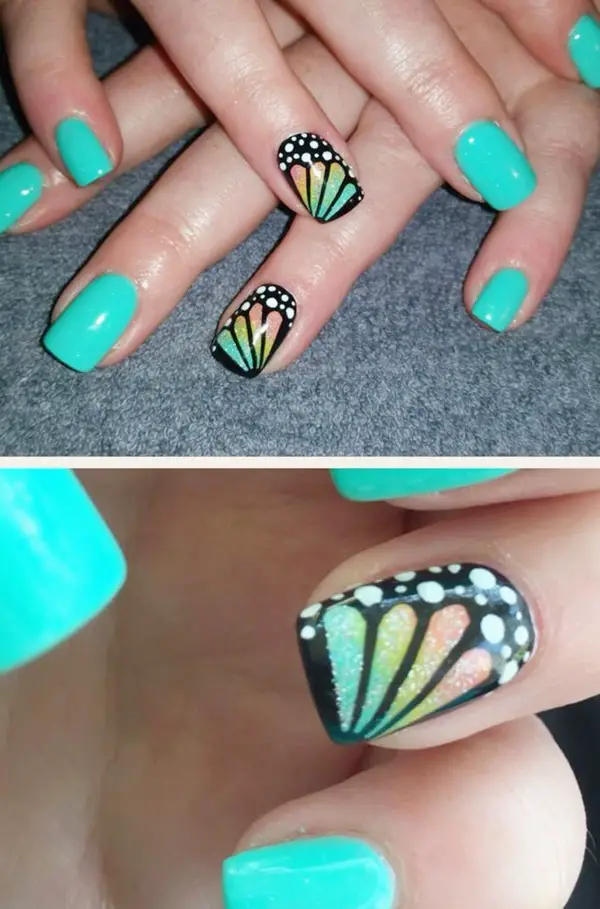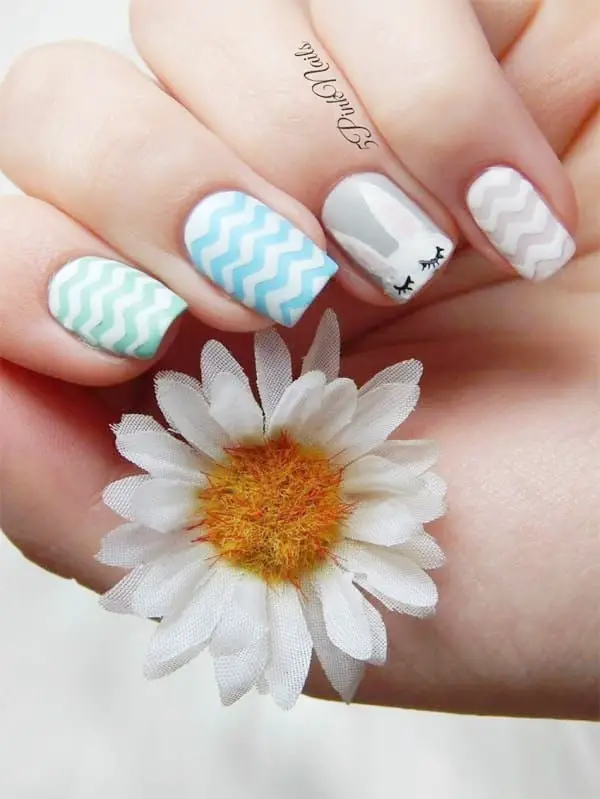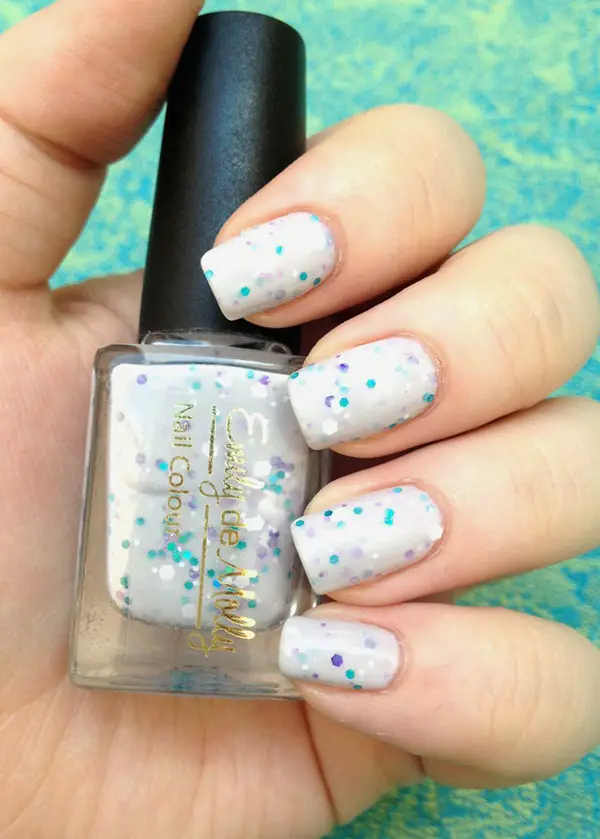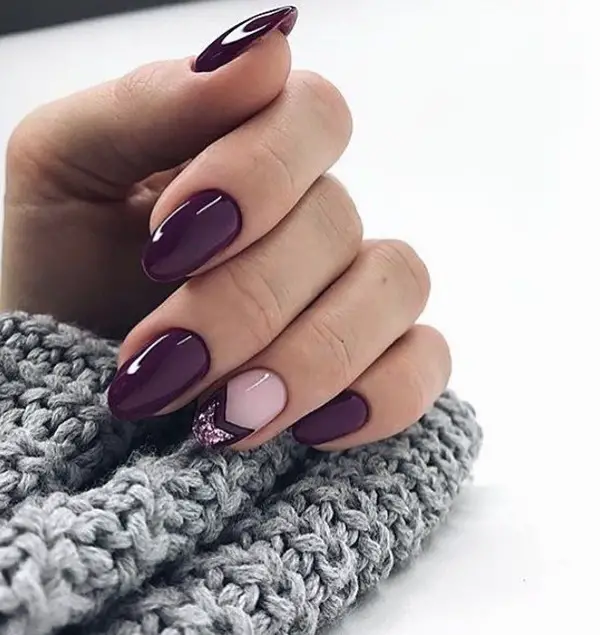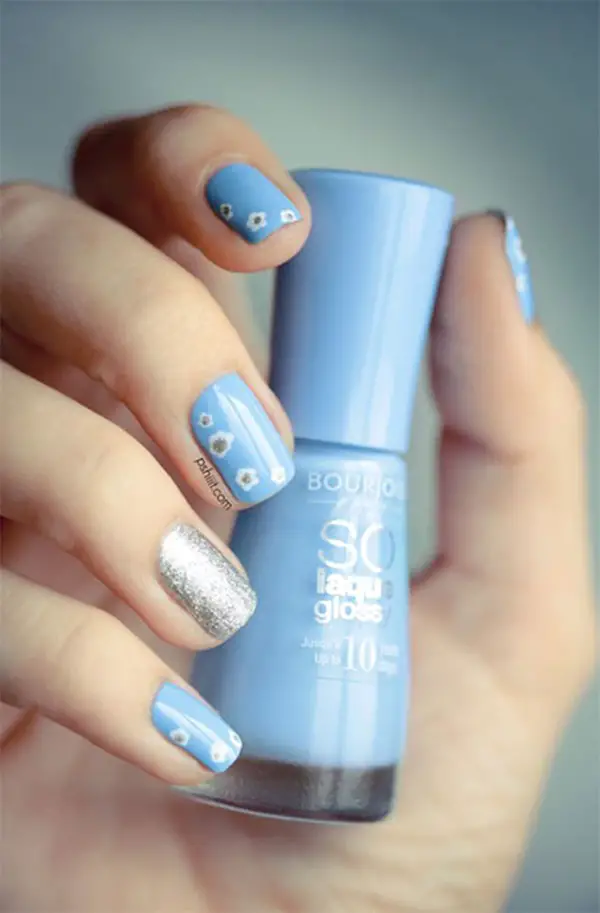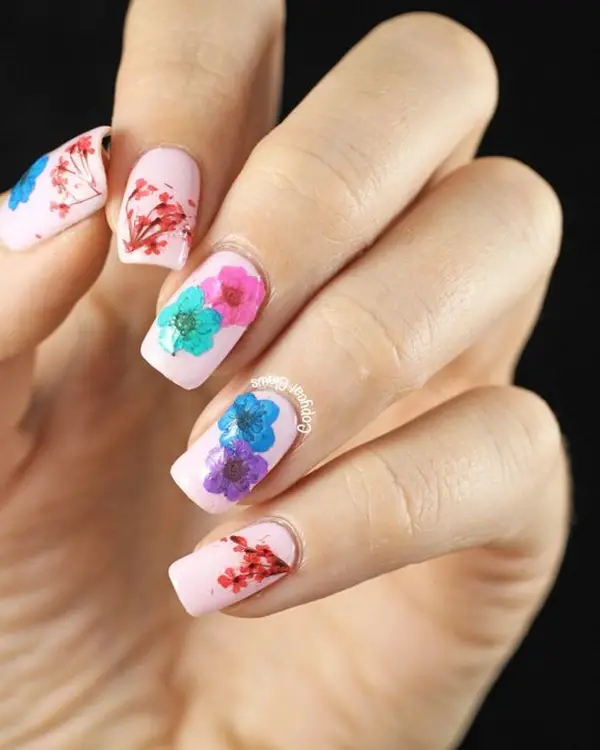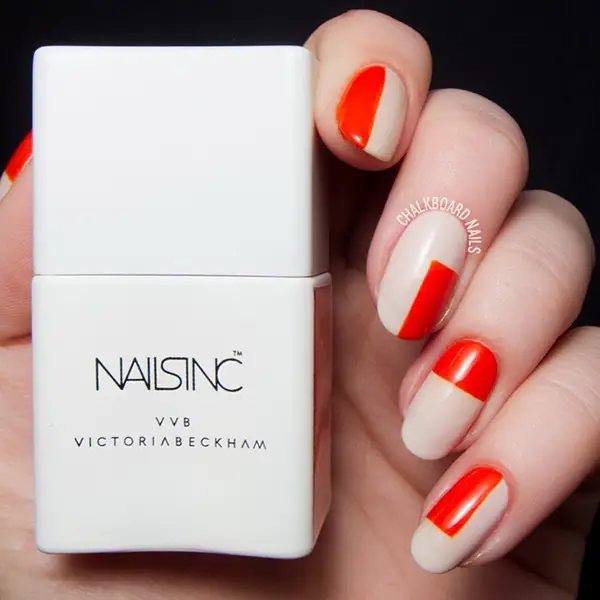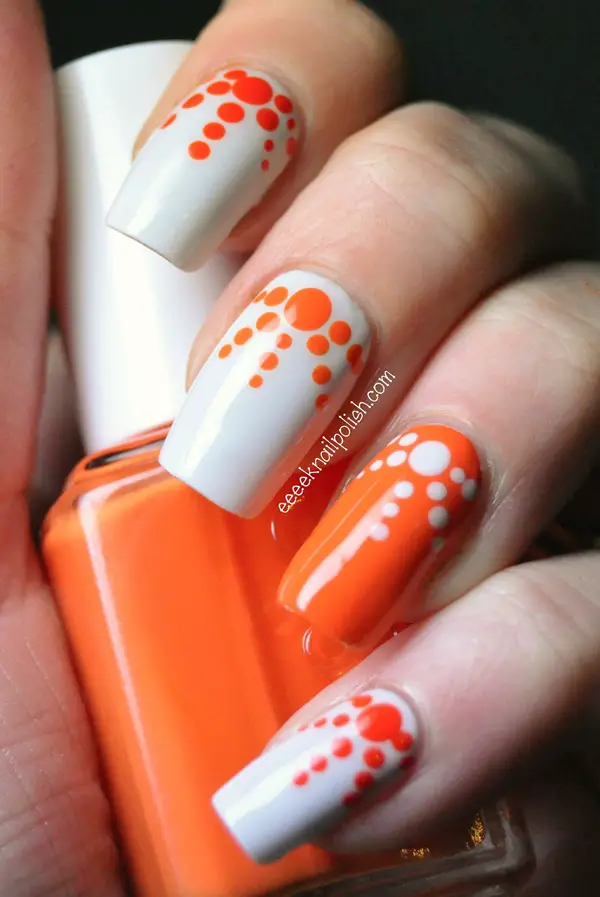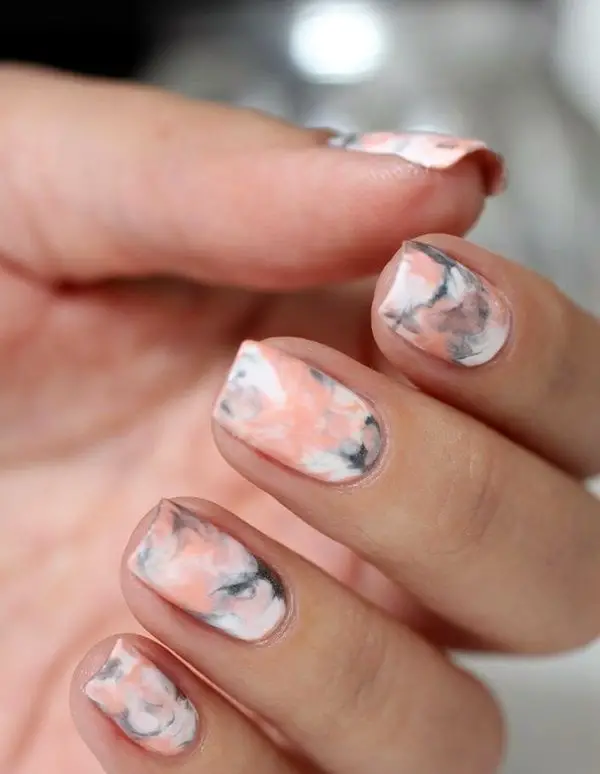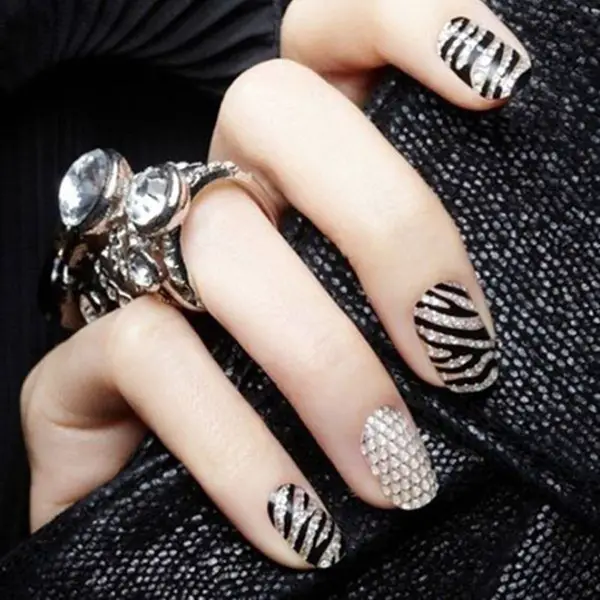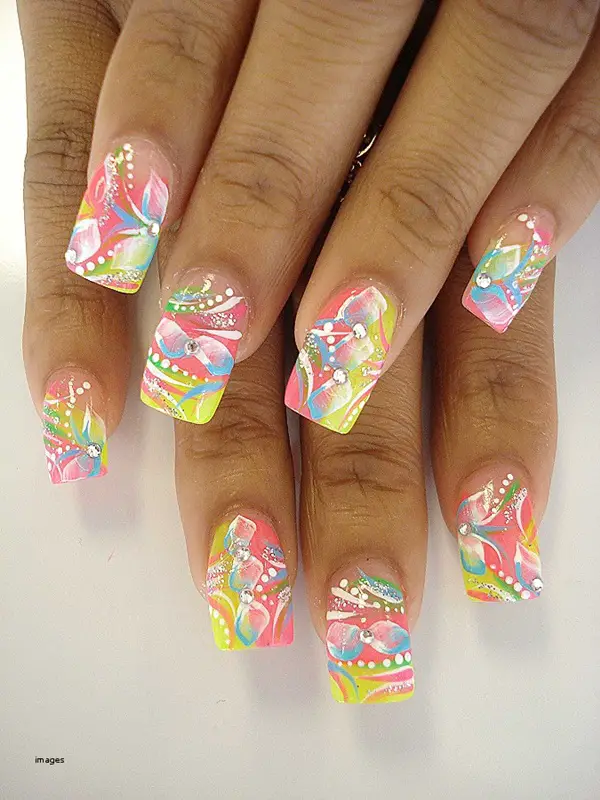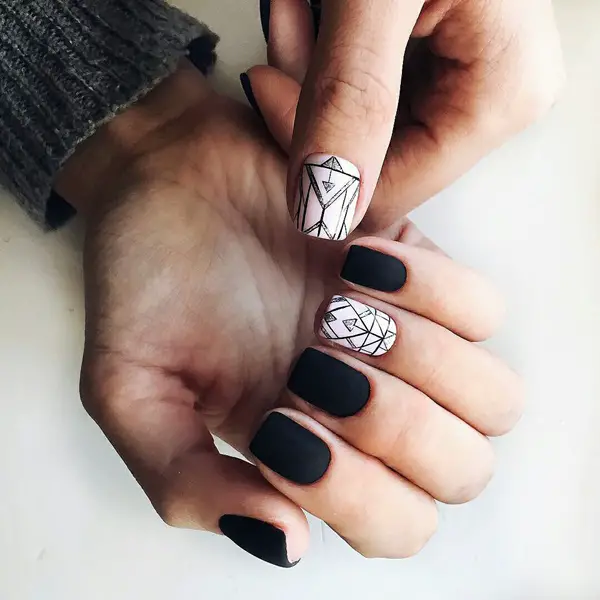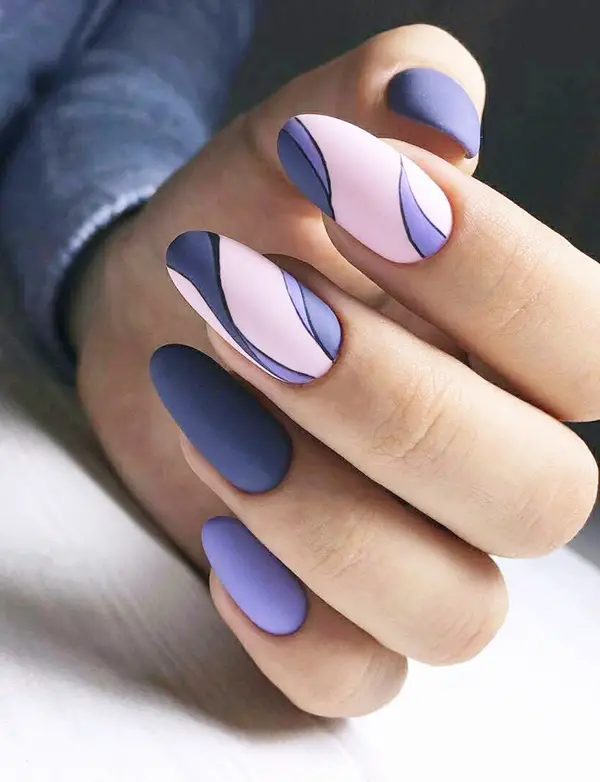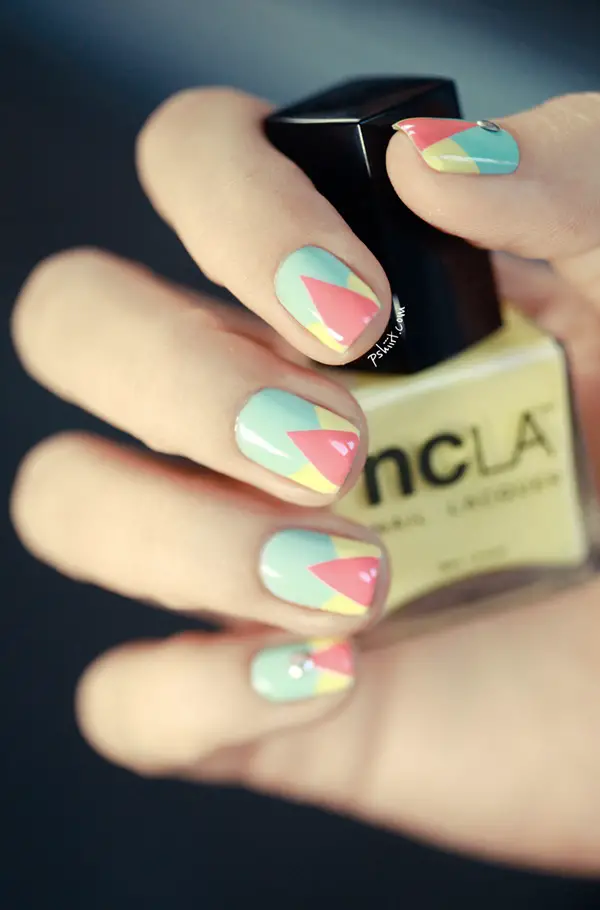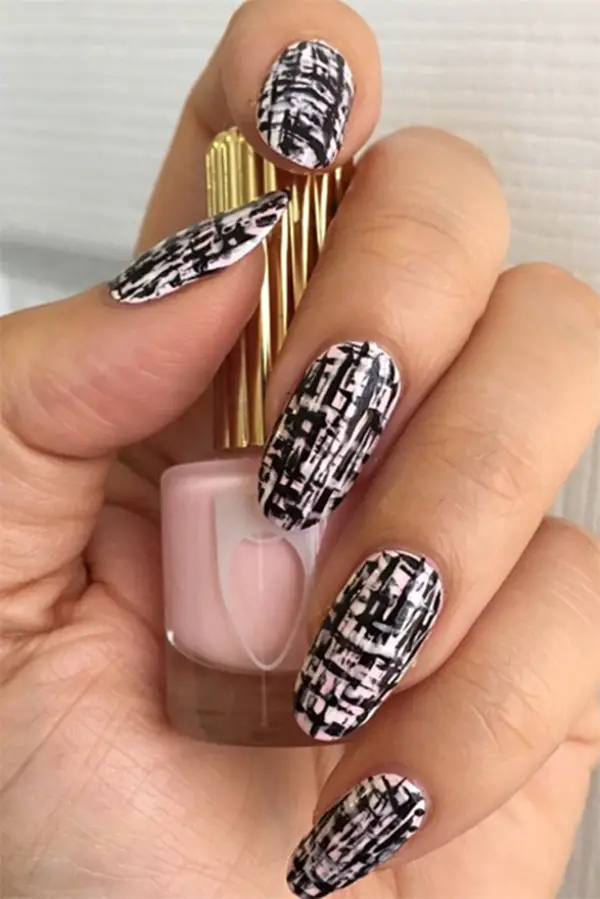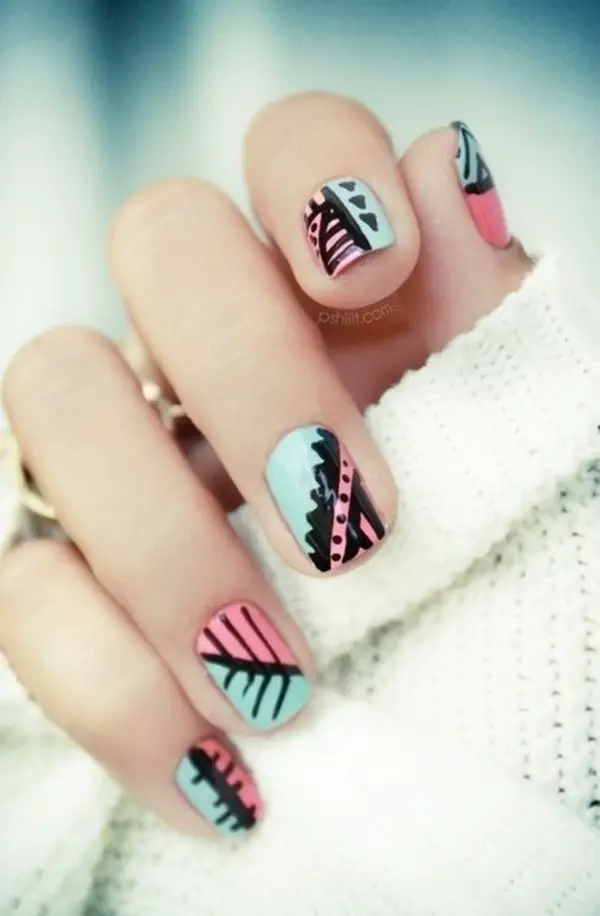 Remember, when it comes to looking your best, every finger counts! It doesn't matter what age you are, there are countless nail art designs to reflect your personality, mood, and style. So stay on trend this spring season by incorporating some of these eye-catching spring nail designs and colors into your daily routine. Here I am sharing my favorite friendship day nail art designs with you (as it's soon to come), just to make you realize that why we make friends.