What if you could explore the great outdoors and experience Earth's natural wonders without leaving the comfort of your home? Sounds interesting, isn't? Furniture designs inspired by nature look always functional and beautiful. Yes! Room furniture and outdoor furniture pieces inspired by grass, flowers, trees, birds and insects, demonstrate an emotional approach to design and interior decorating.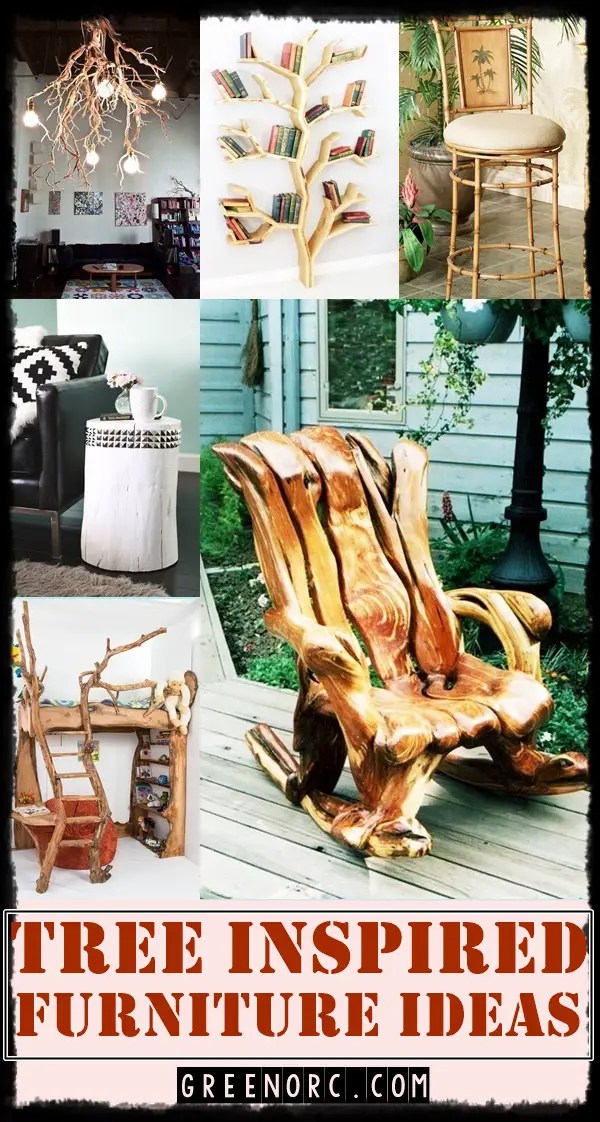 From past few years, bringing natural materials and shapes to home decor has become quite popular among designers. And, the following tree inspired furniture ideas mentioned in this post are proof of that. The playful nature of tree trunks and tree branches really make them look pleasant and attractive. In this collection, we've rounded up some of our favorite pieces of tree-inspired furniture. Here are the handpicked Classic Apartment Decoration Ideas For Men you can get inspiration from. 
Tree Inspired Furniture Ideas
Tree Trunk Lamp Base!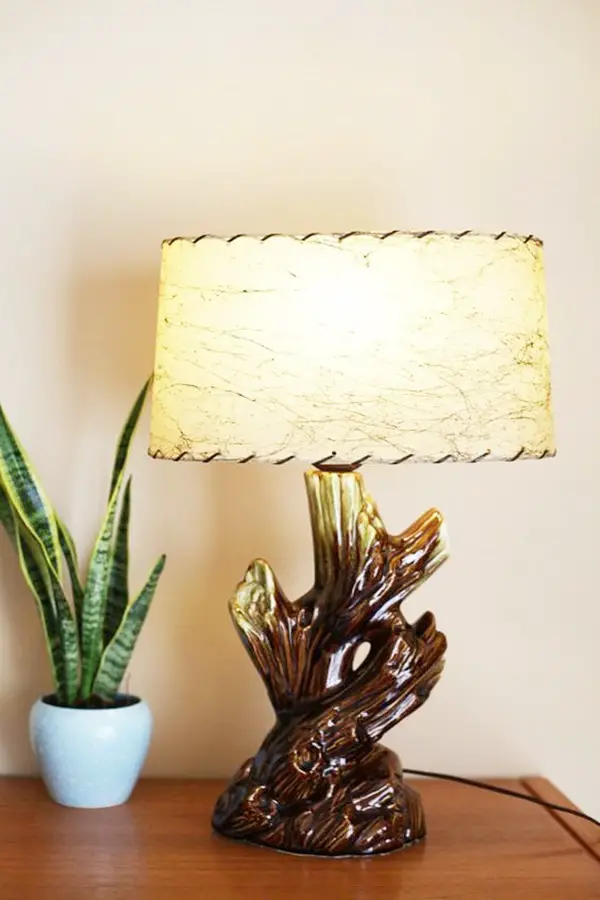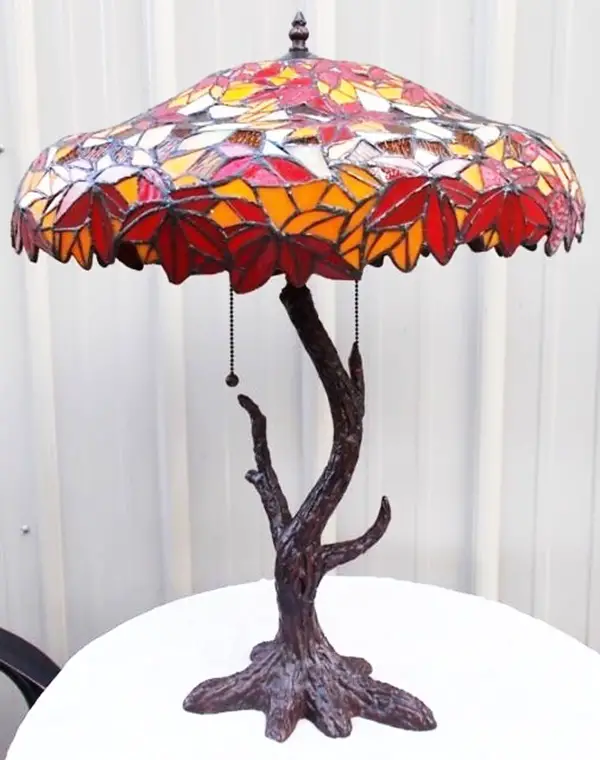 This unique shelving design is inspired by a fallen tree branch. Its shape is entirely dictated by the natural form of the branch and only grass is used for the shelves. Here, the tree trunk serves the role of supportive pole.
Woodsy Chandelier!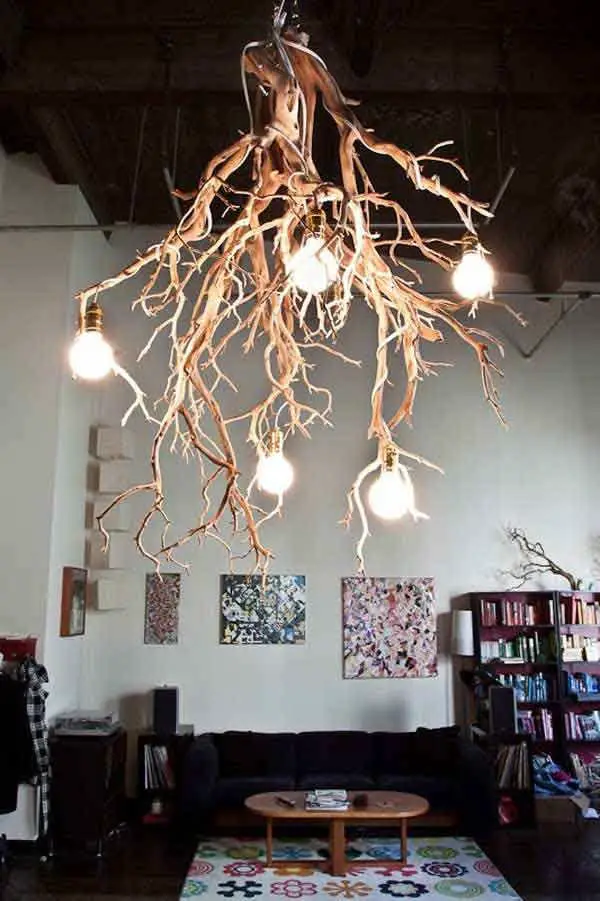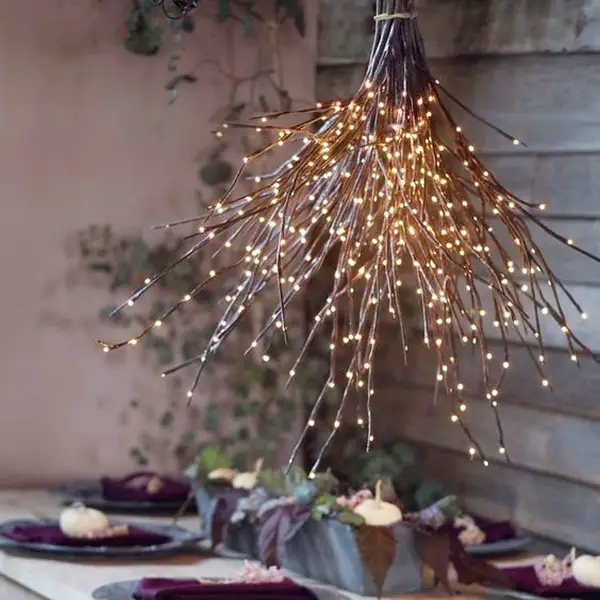 The chandelier inspired by a tree branch will make any home look more rustic when placed above a kitchen table. It's easy to try! Once you find the perfect branch, hang it with strong electric wires and add few light bulbs to create a cozy atmosphere. These Artistic Style Home Decor Ideas are definitely worth a try.
Tree Trunk Dining Chairs!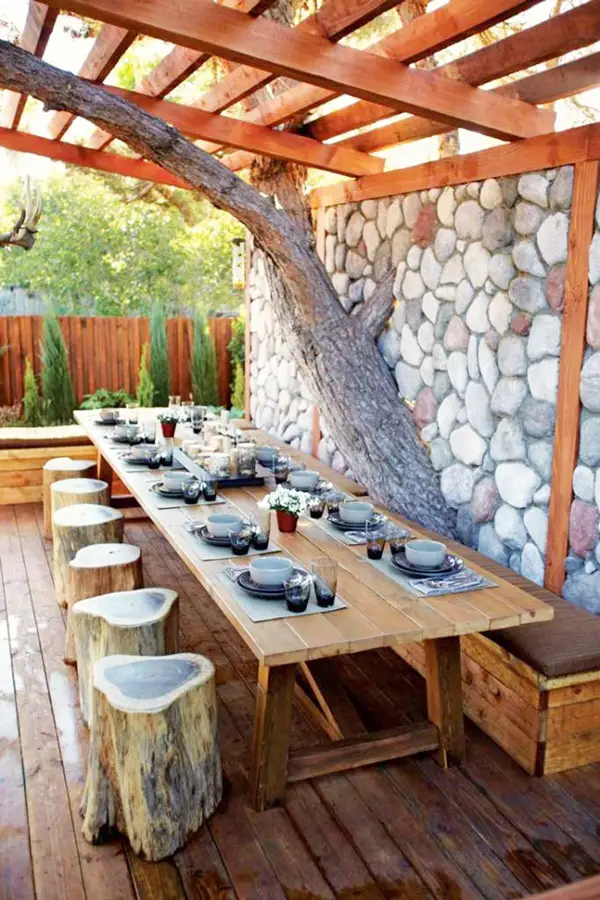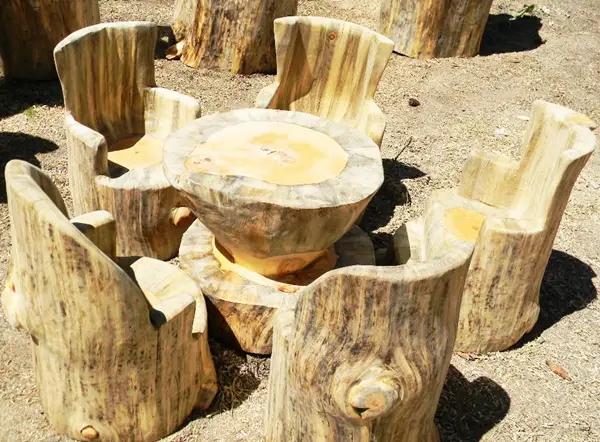 Hurray! Comfortable and stylish contemporary dining chairs provide good support and create pleasant dining experience. Moreover, wood dining chairs add beautiful natural wood colors that make you feel comfortable and peaceful.
Fallen Tree Trunk Log Bench!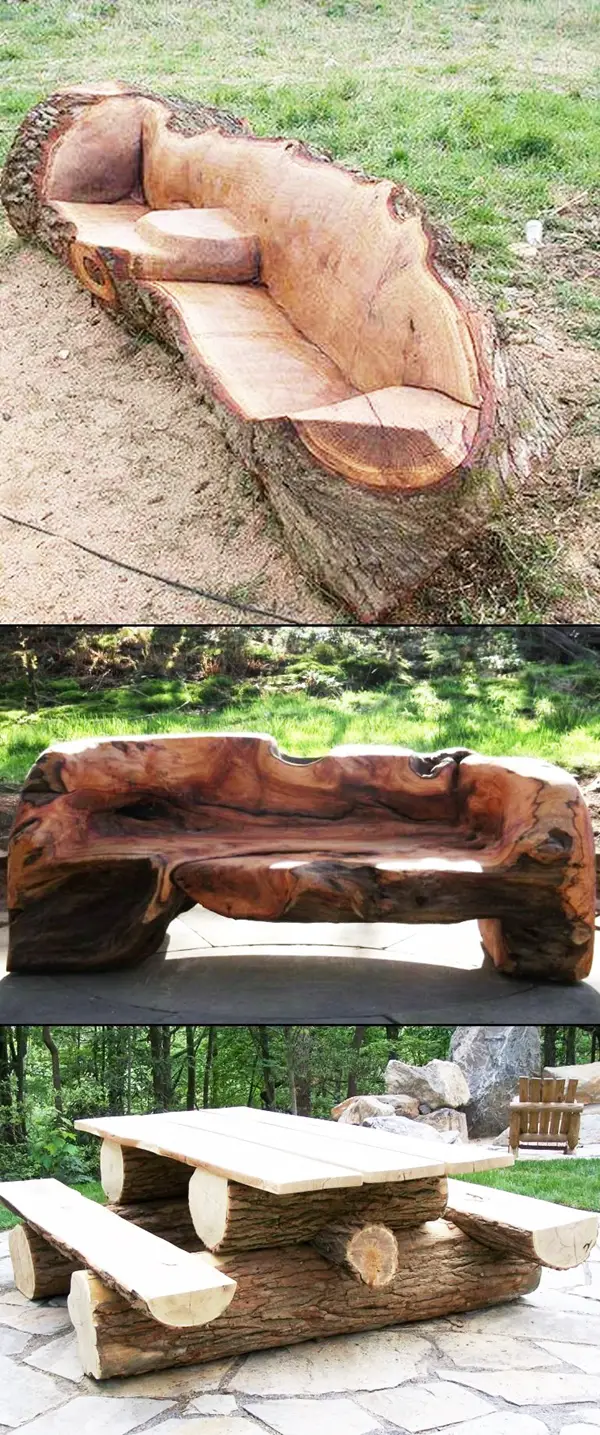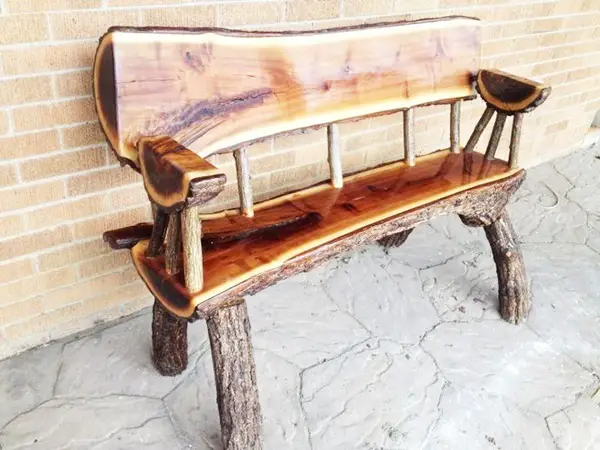 Adding dining chairs back for leaning on is a creative and simple idea for eco friendly contemporary tree inspired furniture design. It's usually believed – sitting on a thick log is safe and comfortable. Simply add small pieces of a fallen tree to warm and comfortable wooden stools for a group of people.
Decorative Bookshelf!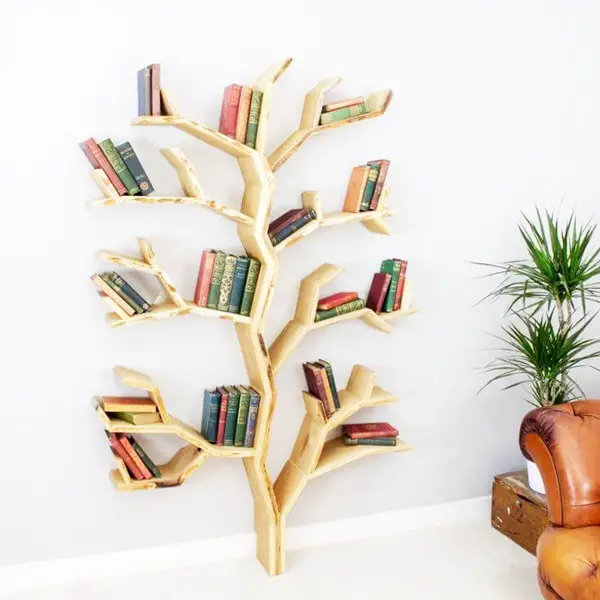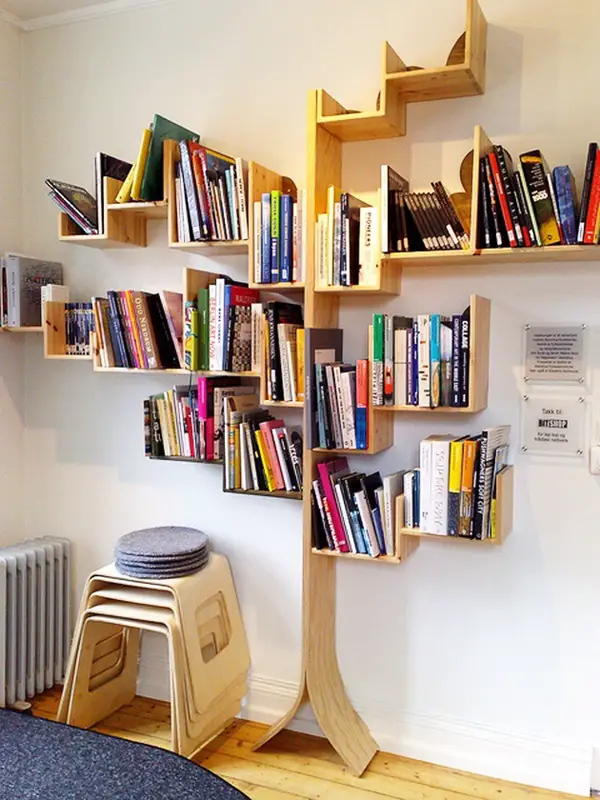 Bookshelf is a cute way to create a mini library. Growing from the floor straight up to the ceiling the tree trunk supports a canopy of shelves that can be filled with all sorts of things but usually books, especially one's on flora and fauna.
Tree Stump Side Tables!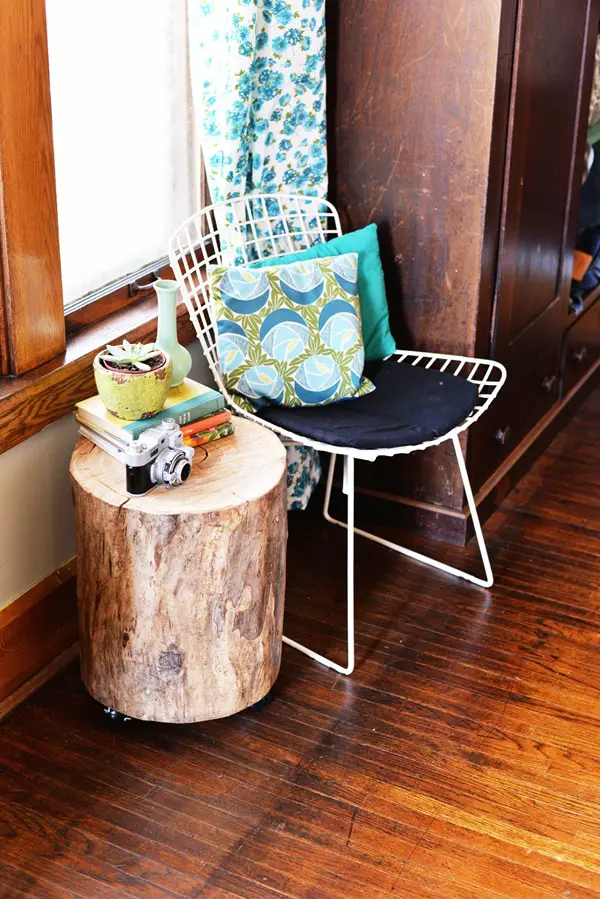 Tree stumps are cool because you can make so many useful things from them. Modern side tables are functional necessities that make beautiful home decorations.
Living Room Coffee Table!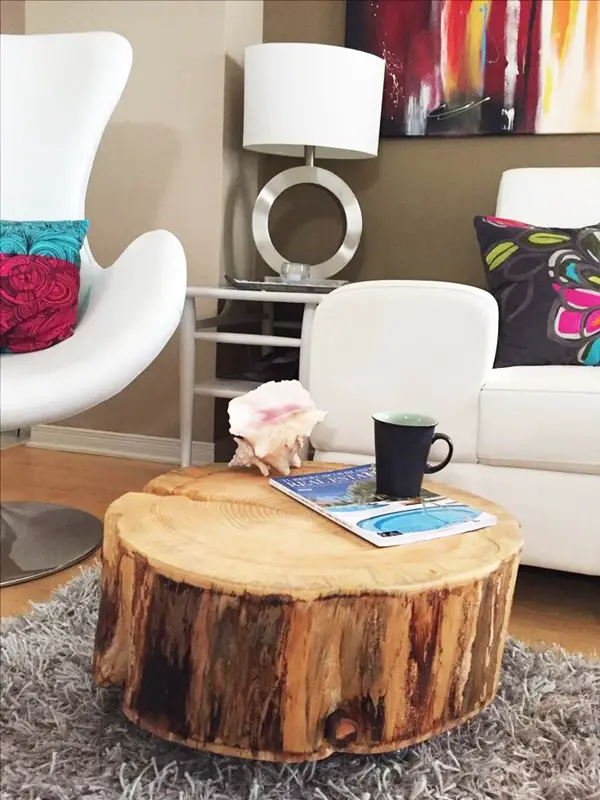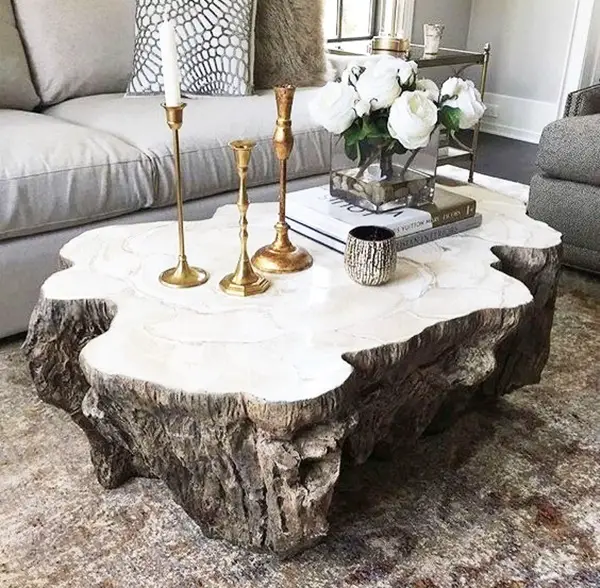 The stunning coffee table idea features slabs of trees with the tree's rings featured in the table top. The focal point lies in its abstract branching design showcasing standard table legs painted with white to go with the sides of the tree slabs that are also painted white. When looking for some inspirations, there are myriad ways to use pebbles as decorative items.
Magnificent Tree Stools!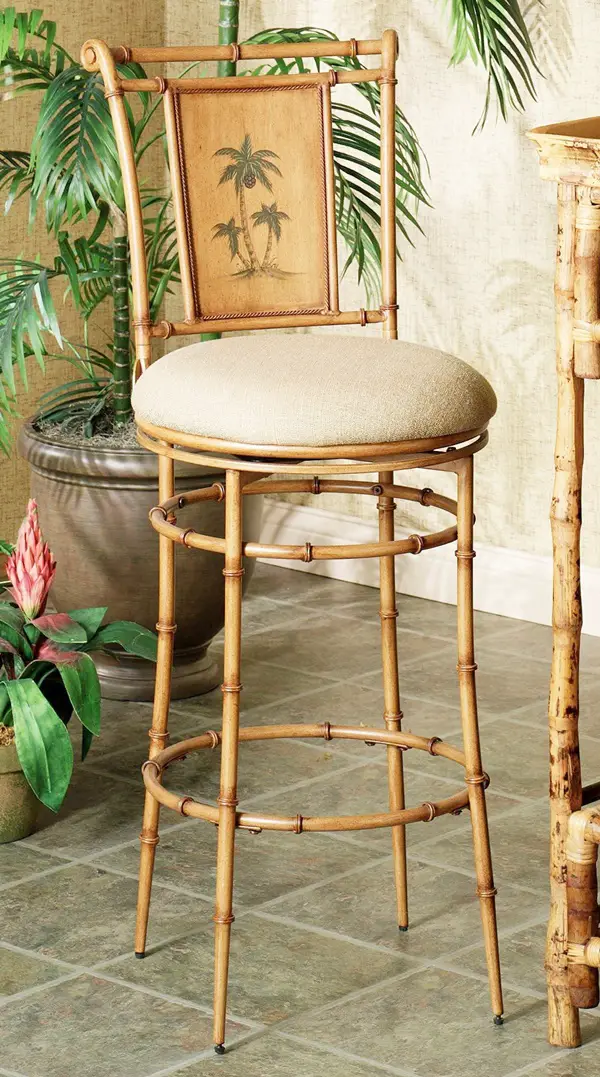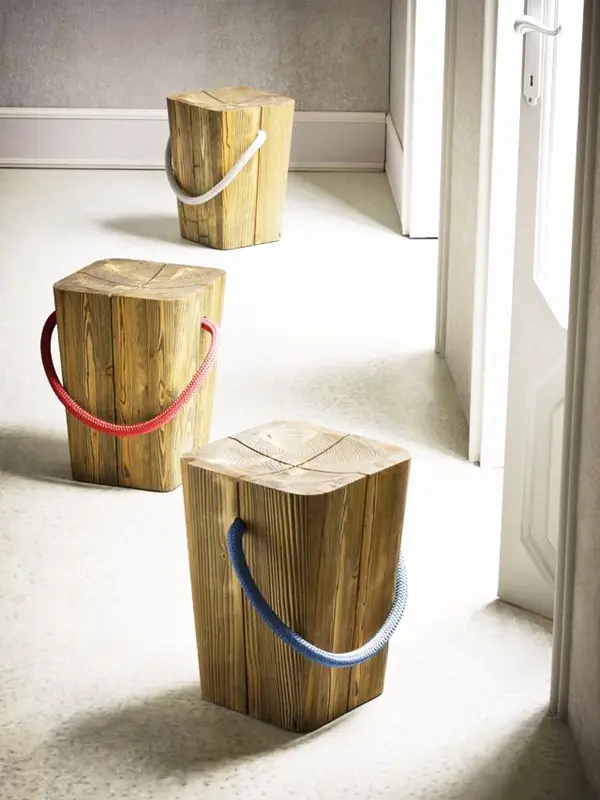 To add an element of surprise to tree inspired furniture ideas, the stools made of tree trunk and aluminum frame look outstanding. The blend of wood and metal creates a captivating design.
Branch Sofa!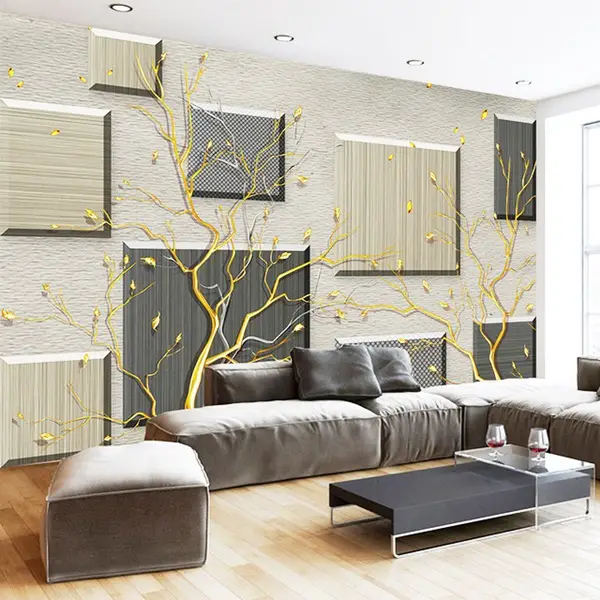 This is a gorgeous tree inspired design! The mixed media interpretation of a tree via the wood leg support and the embroidered branches within the upholstery makes this sofa one that is best viewed from the back.
Tree-like Shape Chairs!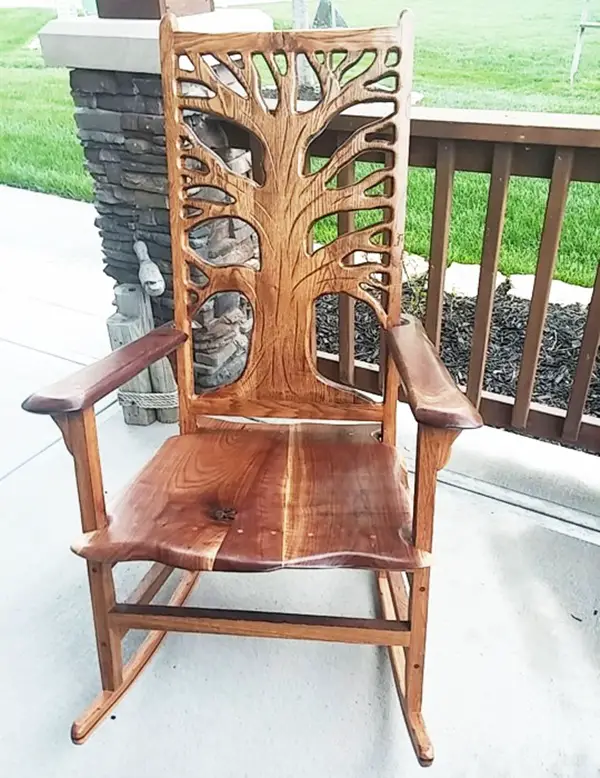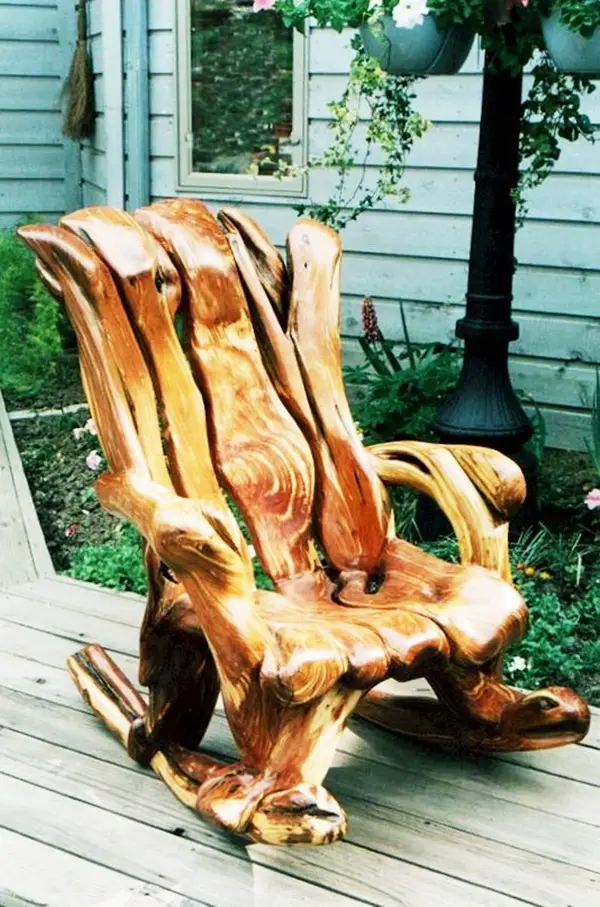 If you think your home need some innovations, you should just take into consideration adding some interesting elements like tree-shaped chairs. The chairs are available in various color tones, including the transparent version which gives spectacular look to any room. You may also like these Bohemian style home decor ideas.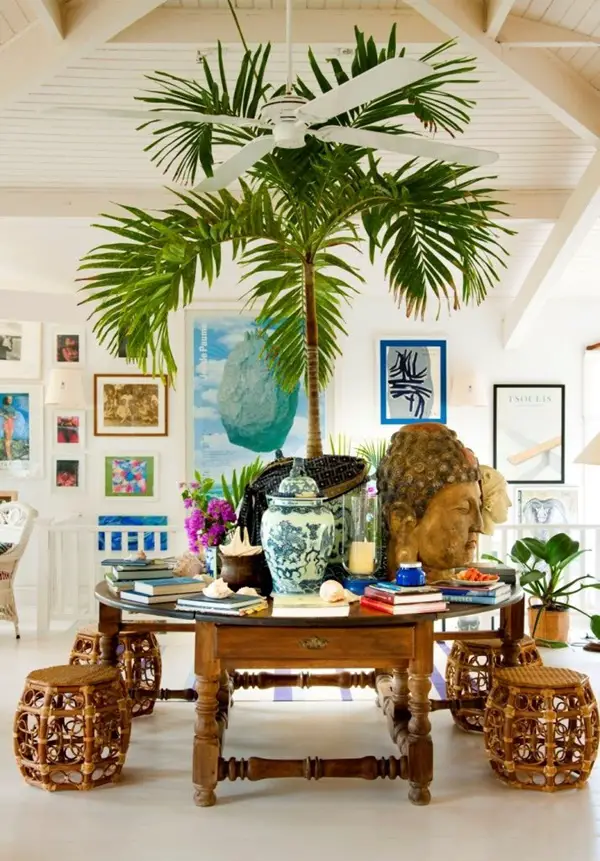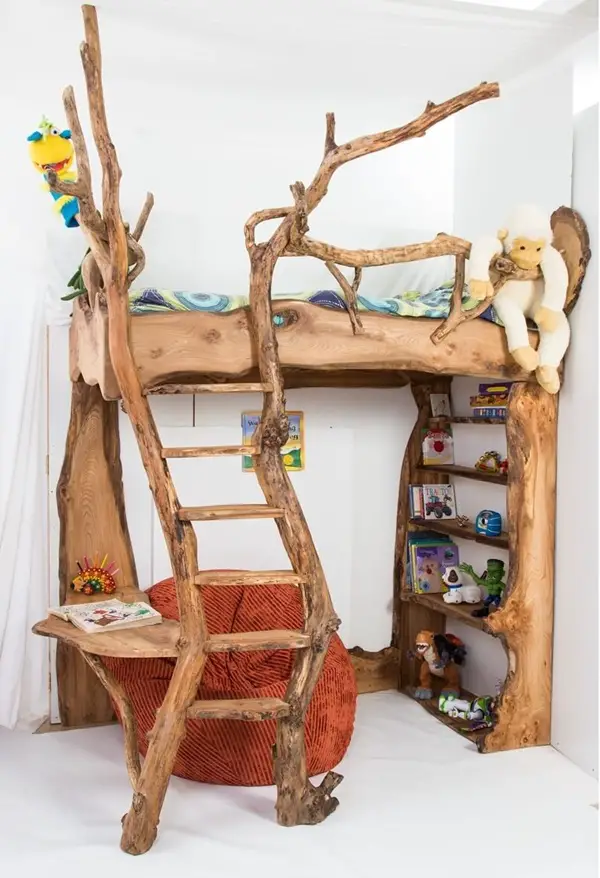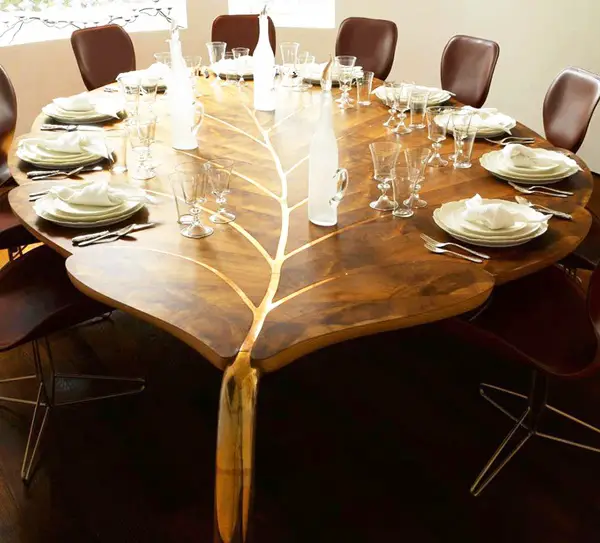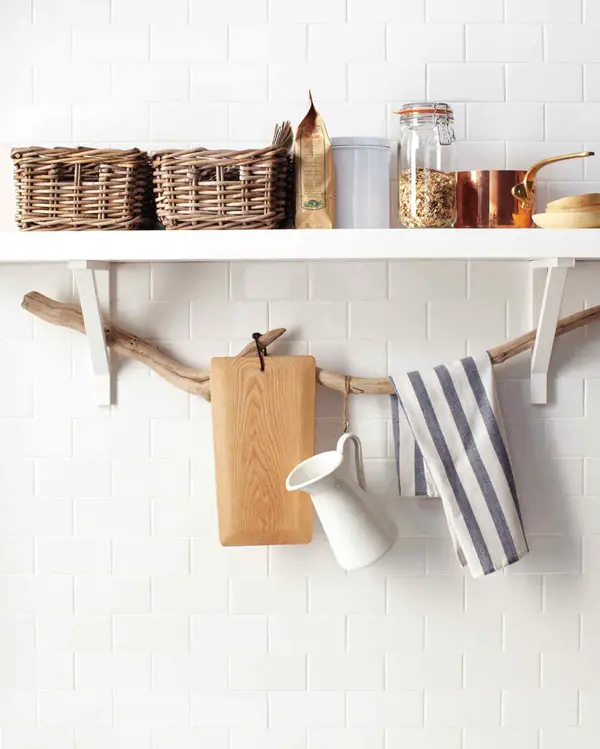 From abstract shapes to tree wood materials and literally bringing trees to the interior design, these tree inspired furniture ideas are truly stunning. Whether you'd like to use tree branch as bench or stack your books on the bench of a tree, this fresh selection of furniture is sure to provide some picture clues for interior design inspiration. We hope that you will make the best advantage of DIY home décor ideas to create a perfect picture of your house.