There's no surprise that your little ones spend a lot of time in their room, either playing or sleeping. Are you struggling hard to decorate their room? Vivid and bright colors!! Yes, it's the first thought when it comes to decorating your kids room. It's really important to style their bedroom as a reflection of their little personalities. Take your own sweet time to make it look practical, stylish, comfortable and fun; after all you want to make it his/her favorite. When it comes to kid's room décor, draw your eyes to playful details and try to add warmth and color. Try to source interesting pieces to surprise your toddler and become his/her super mommy.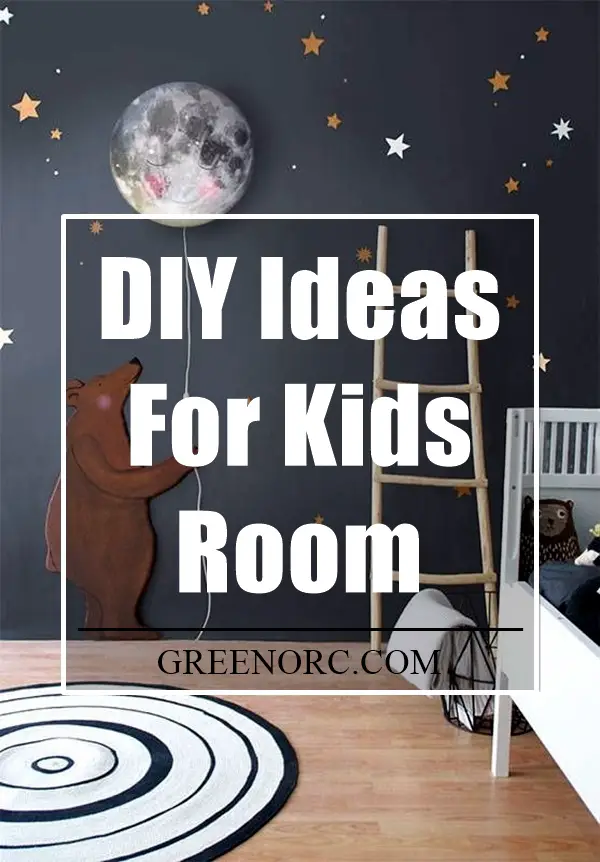 Fantastic decals, cool furniture, colorful curtains, funny bedding sets, and unusual wall hooks might attract your eyes; however, they could be pricey at the same time. It's time to oomph your creativity and look for creative room upgrades. Are you hunting for some cool DIY ideas for kid's room? If your child has also turned into a mouthy kid who doesn't listen to you and you are looking for some clever tips to get full control on your kid, then you are at right place. These tips will surely help you to teach some major life lessons to your child. If yes, then the following gallery featuring extraordinary decorative tips can help you refurbish the room as per your preference.
DIY Ideas For Kids Room
Let's take a look at the great DIY ideas for kid's room:
A Branch Swing Shelf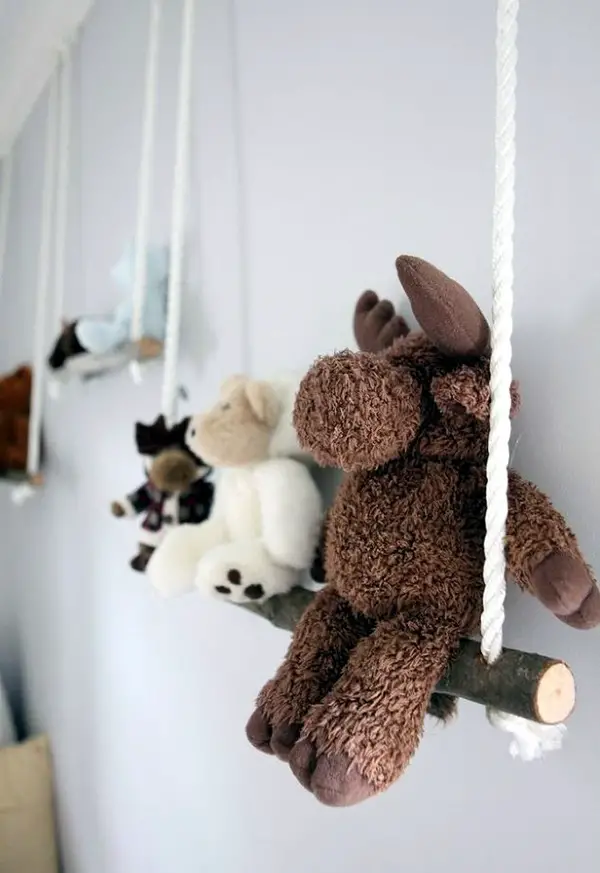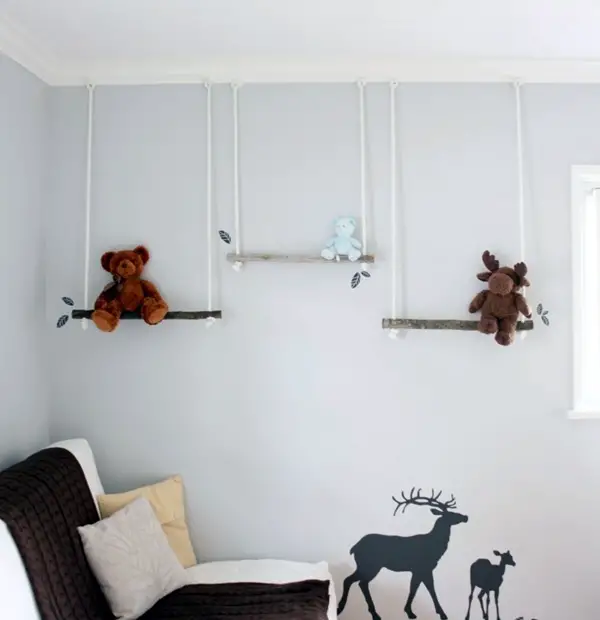 Do you love gardening? Definitely, you would be having those branches. Bring them in, paint them with your toddler's favorite color and hang it like a swing. This shelf, made out of branches is a great project to place his/her stuffed toys. It's simple, easy to create and to your surprise, it looks like million dollars.
An Effortless Door Toy Hanger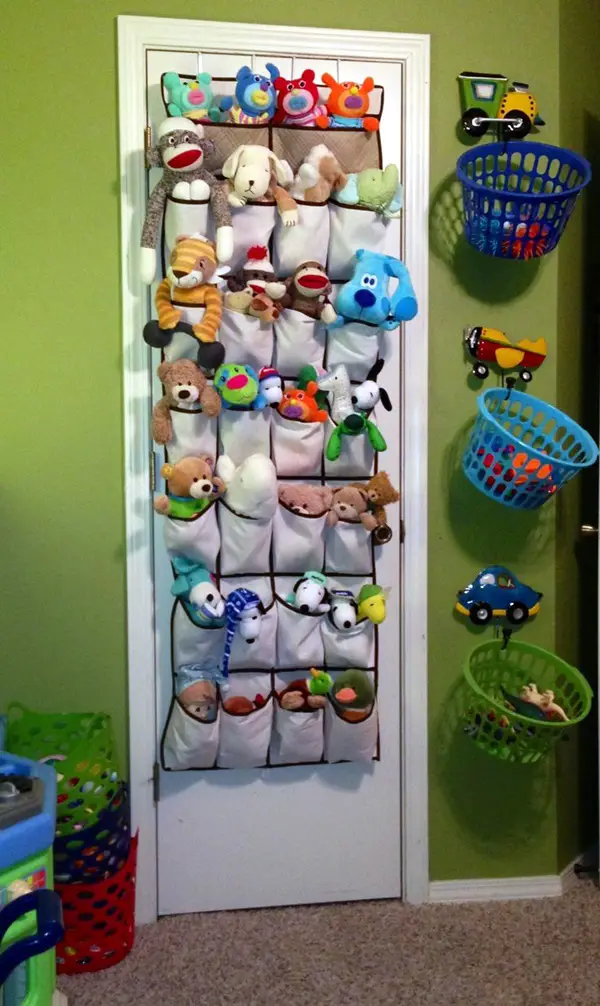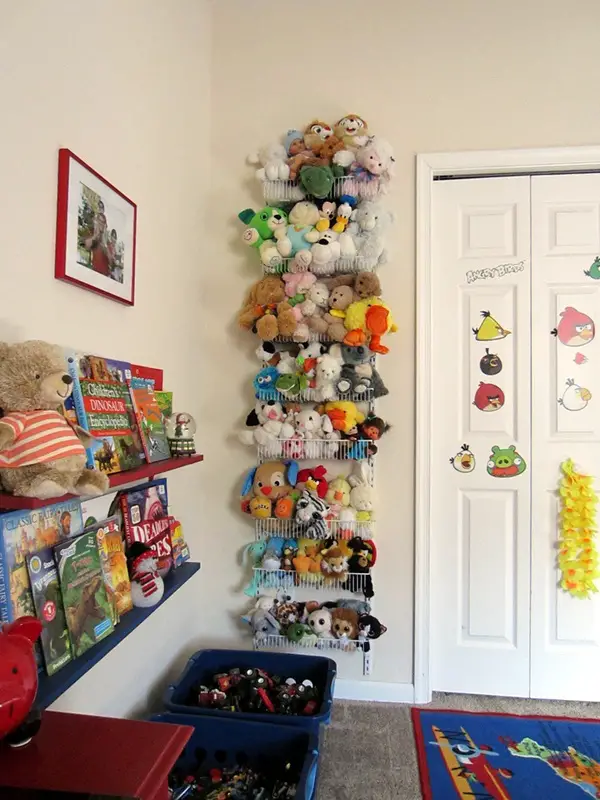 Definitely, you would be exhausted stumbling upon your kids toys!! Are you looking for a solution for the same? Bring a bedsheet and cut it in a manner to make pockets. Hang it on the door and place his/her toys. Easy and effortless way to arrange your child's toys!!
An Exquisite Wall Art Decoration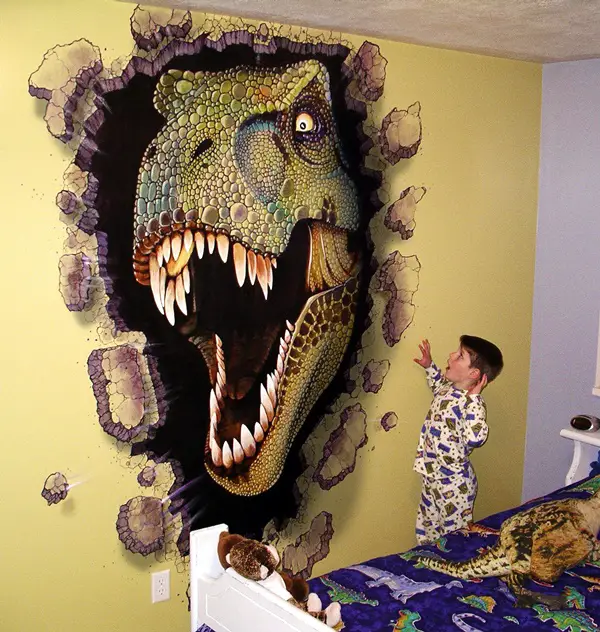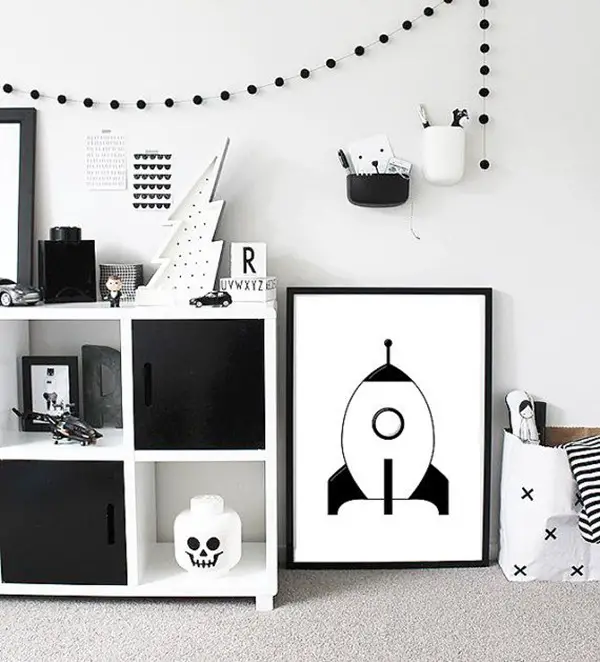 Wall art is always popular amongst children. It helps them learn letters. Bring cardboard, make letters out of it and stick on the walls to let your kids learn alphabets. Here is a list of some great doodle art tutorials. Have a look just before you try making one.
Moon In The Room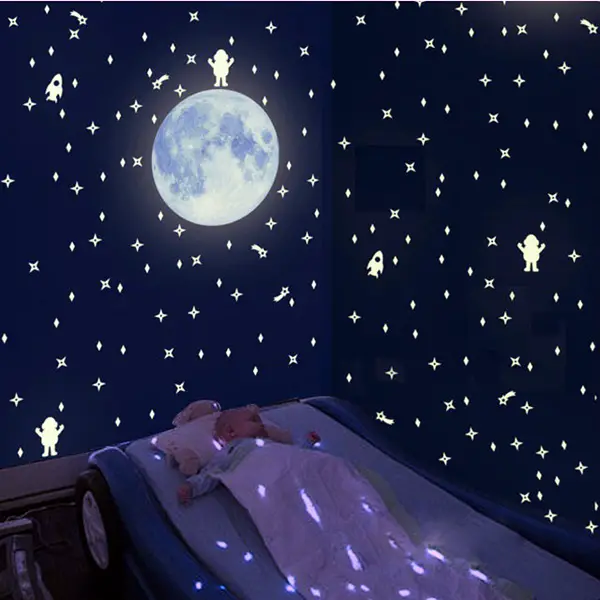 This DIY idea for kids room is sure to please them. The sparkling moon right at their room is sure to fantasize their heart. Cut a moon out of a cardboard and place a bulb to lighten it up. Hang it on the wall to let them enjoy the shining beauty of the moon.
Make A Cost-Effective Cloud Room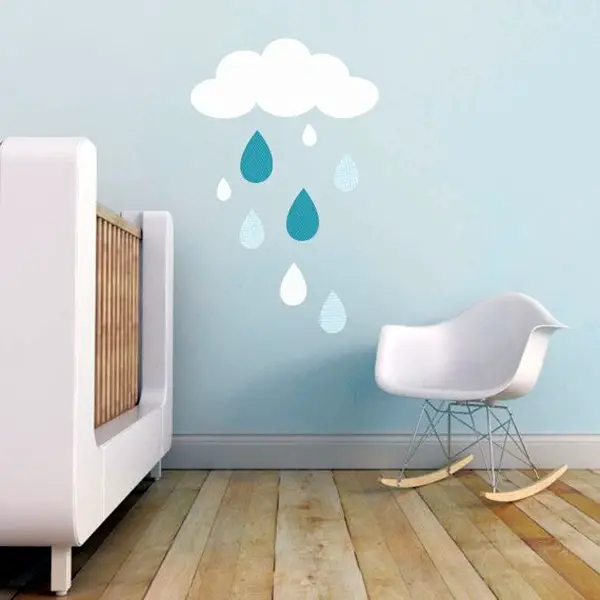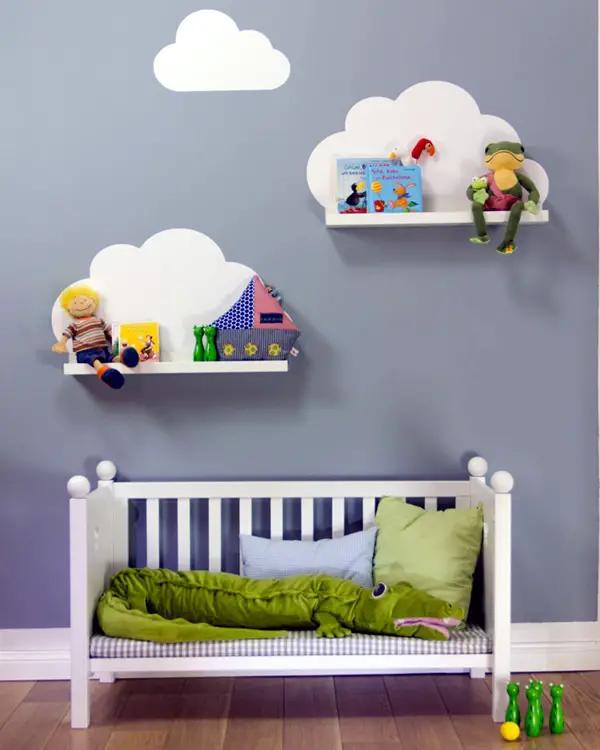 If your little one is crazy for nature, then bring the natural elements home. Design clouds in a paper and cut them. Paste them on the entire wall. This is a cost-effective project to delight your children's room.
An Amazing Skateboard Shelf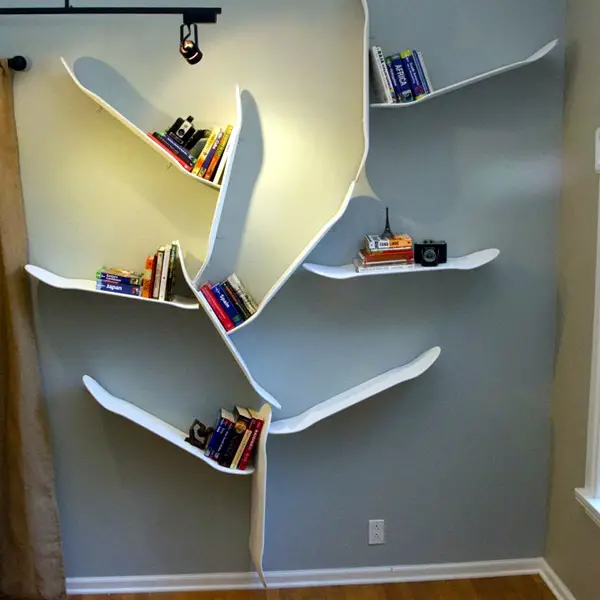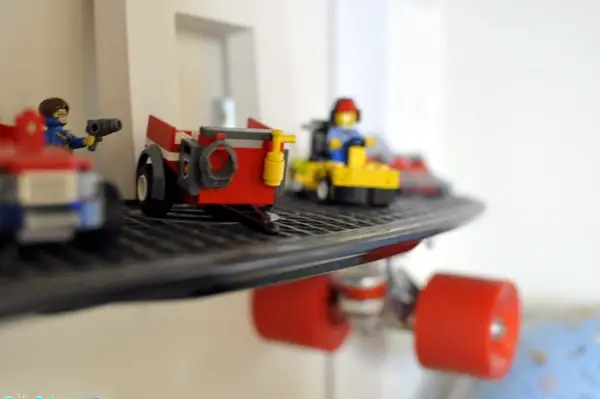 It's a marvelous idea to place his/her essentials. Now, here we have mention some step-by-step illustrations just to show you how to draw cute animals in a creative, presentable and effective way. Buy a skateboard and paste it on the wall. Not only it will enhance the décor of the room but can also be used to place the essential items.
An Adorable Tee Pee With Pillows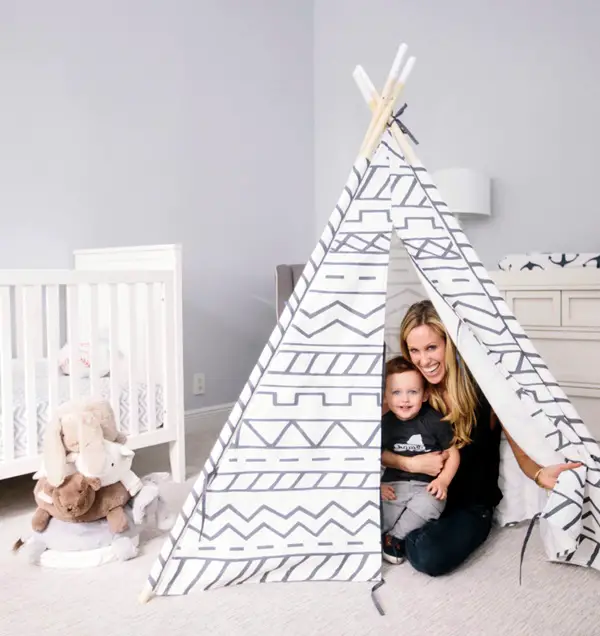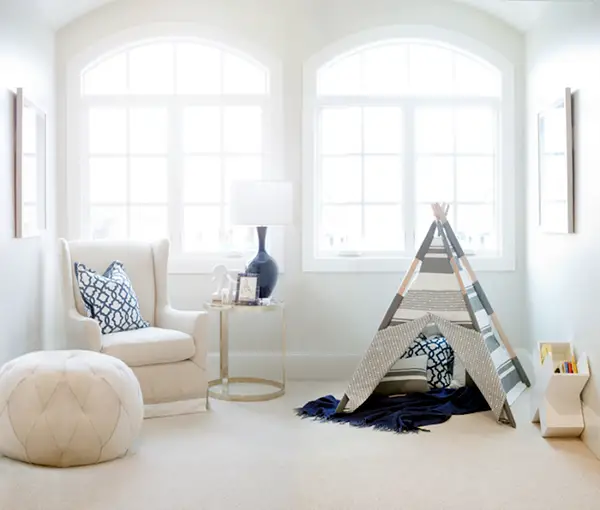 Your kids love to make their own home indoors. Gift him/her an indoor tee pee where he/she can play. Bring bamboo and tie them together from top and place it like a pyramid. Cover it with a fancy fabric and place a bedsheet and pillows to make your kid relax and play around.
Make An Awesome Chair With Your Kids Socks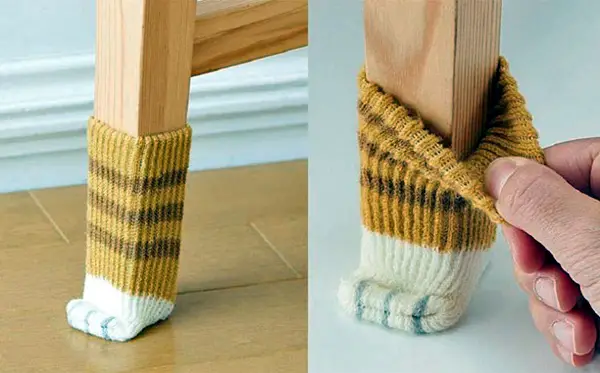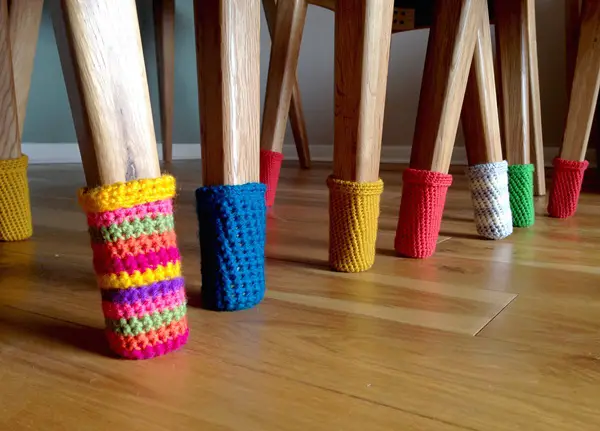 Why to throw their old socks when you can use them for a creative project. Make their chair wear the socks to make it appear dramatic. On seeing the chair, your kids are definitely going to laugh out loud.
Craft a Fantastic Chandelier with Children's Drawings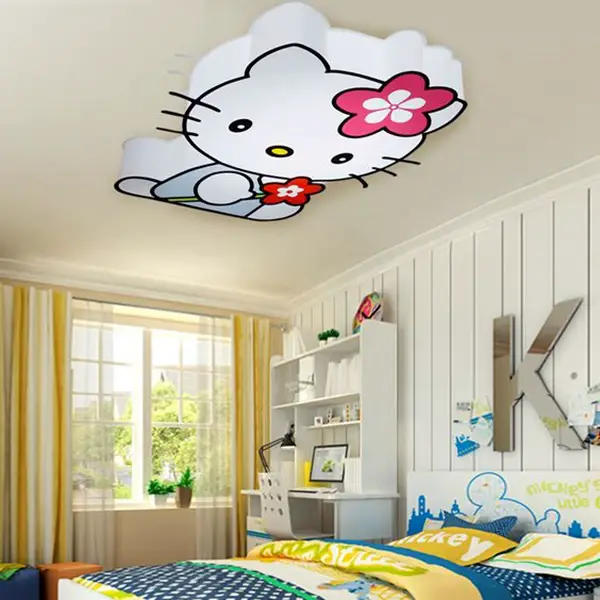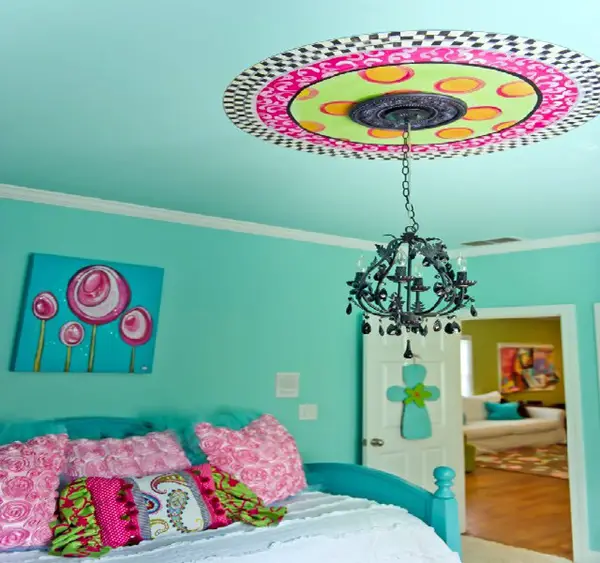 Why to throw your children's drawings when you have the option to hang them together. Make a colorful chandelier with his/her drawings and make your kids feel proud.
Cute Mushroom Stools For Your Kids To Sit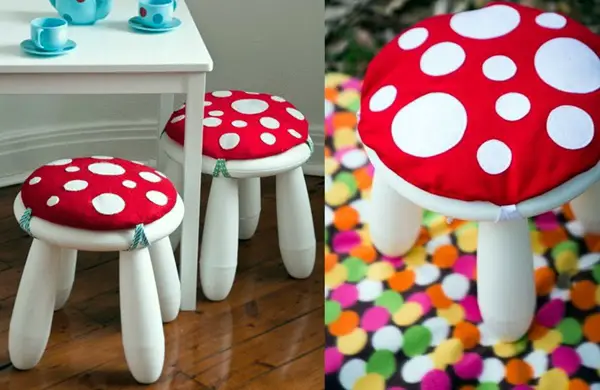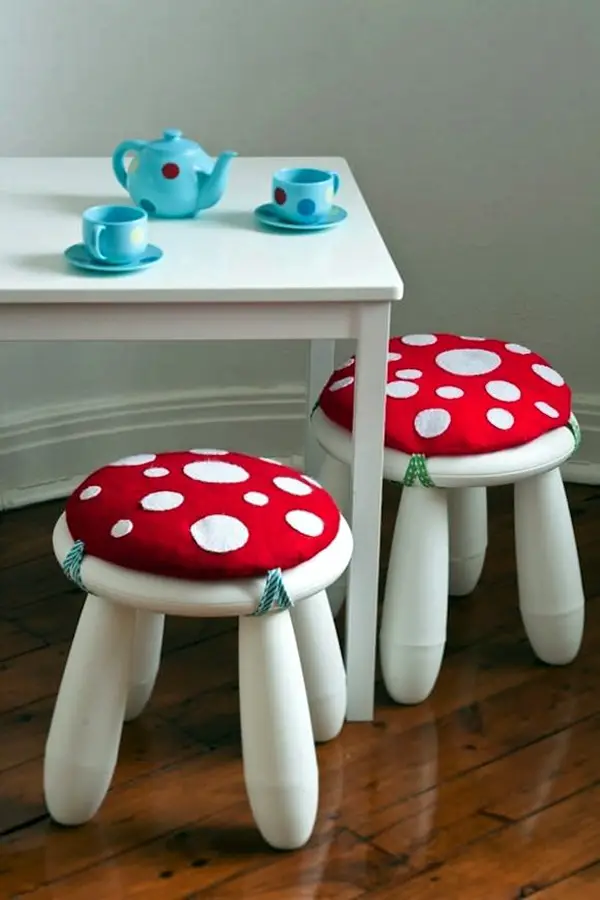 Bring home strong tree woods, paint them and place cute round cushions for your child to sit. It looks like mushroom and your little ones are going to love them for sure.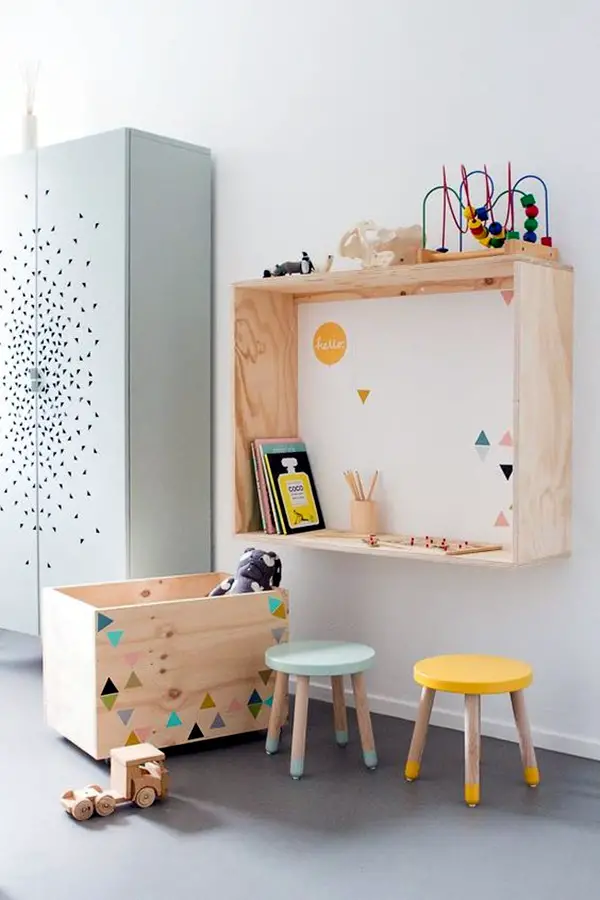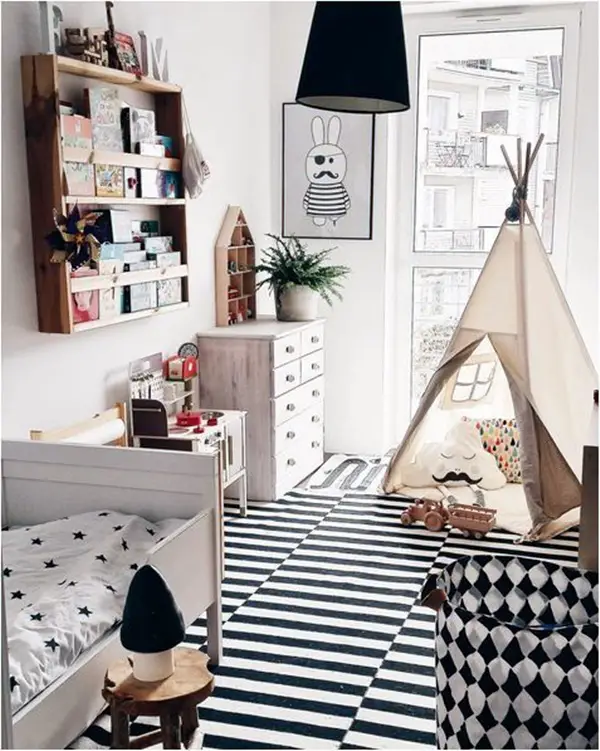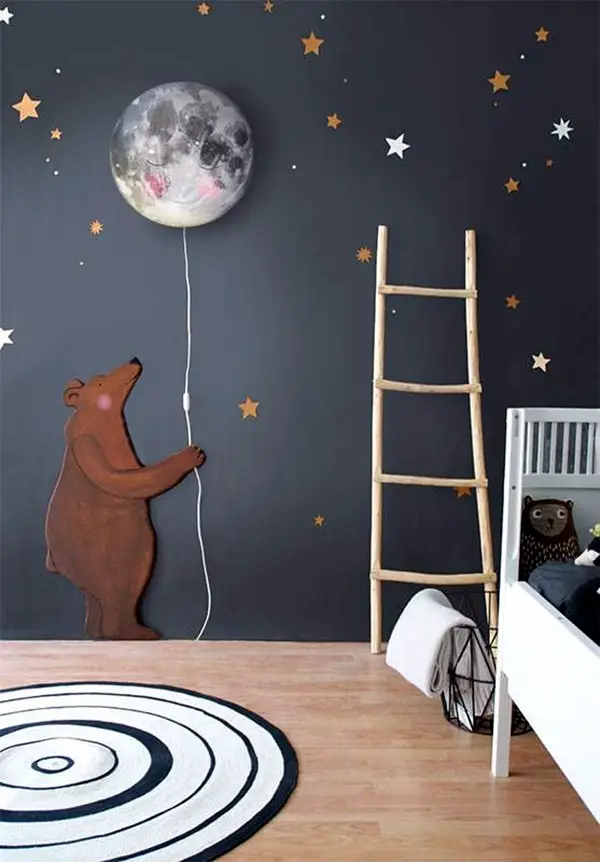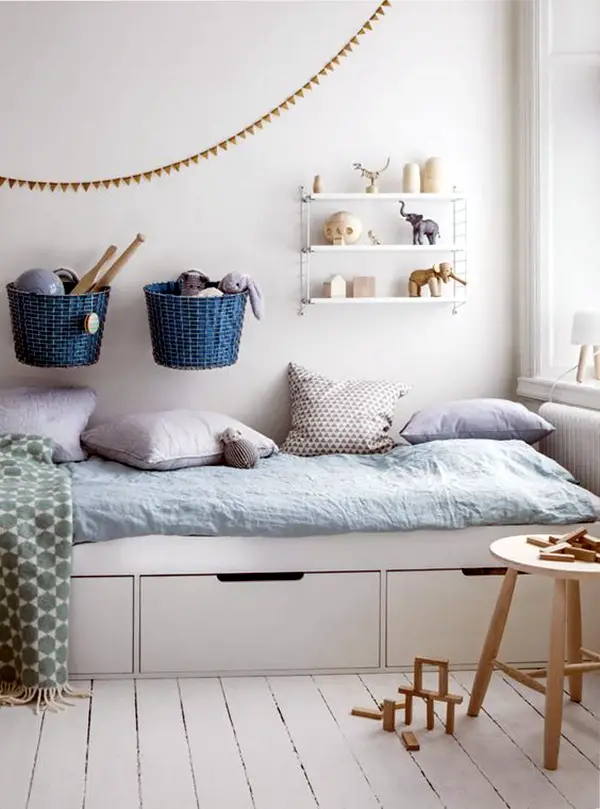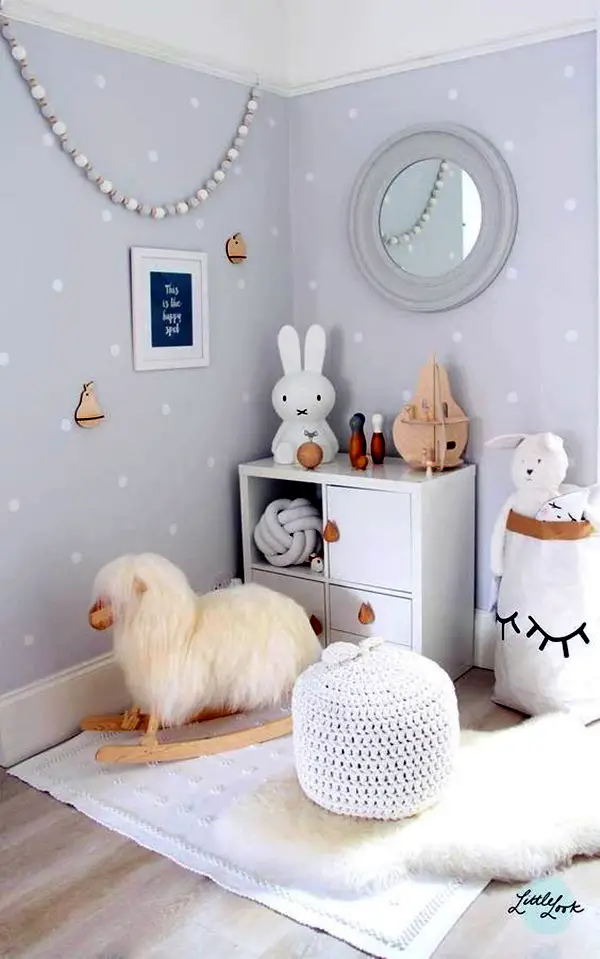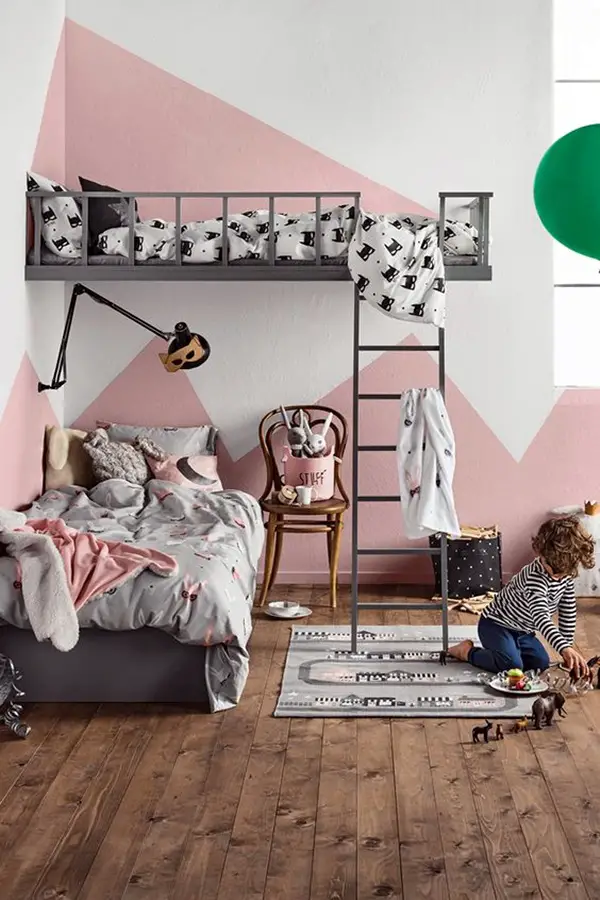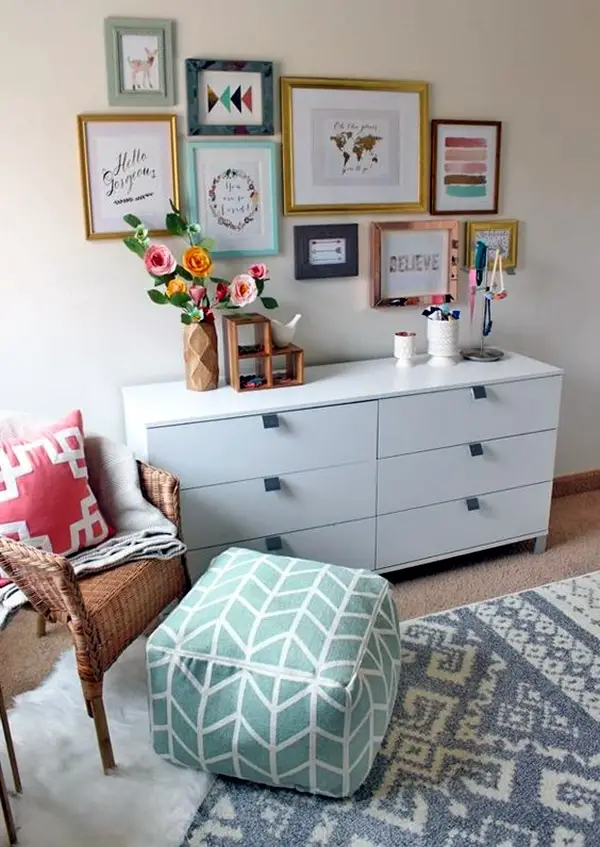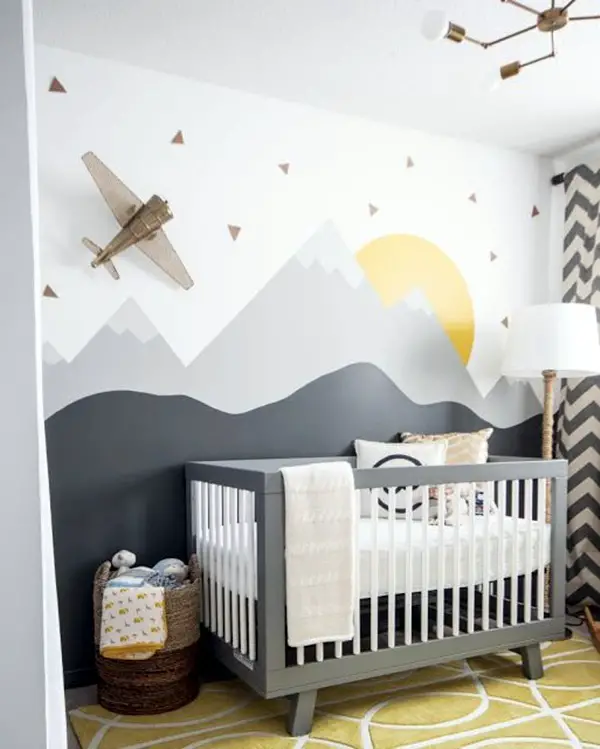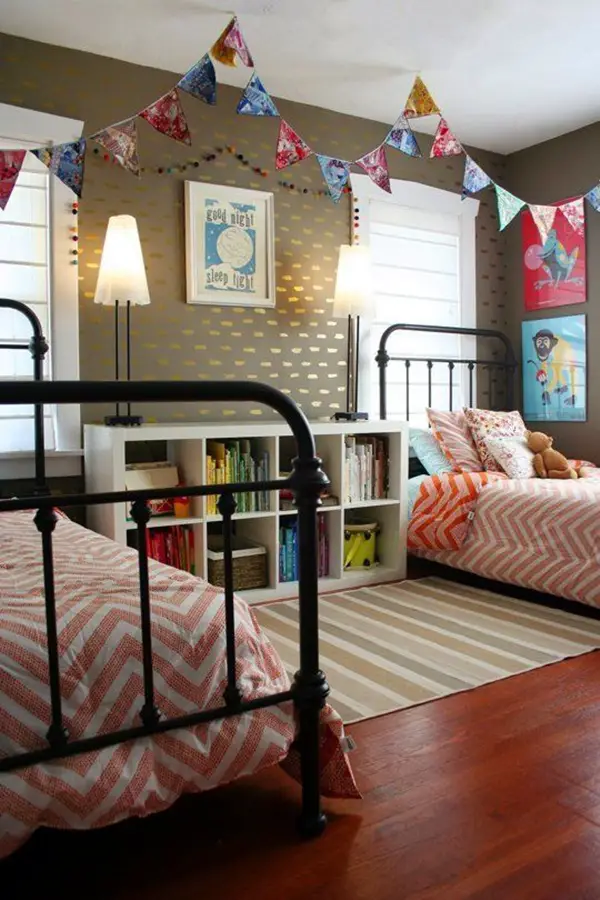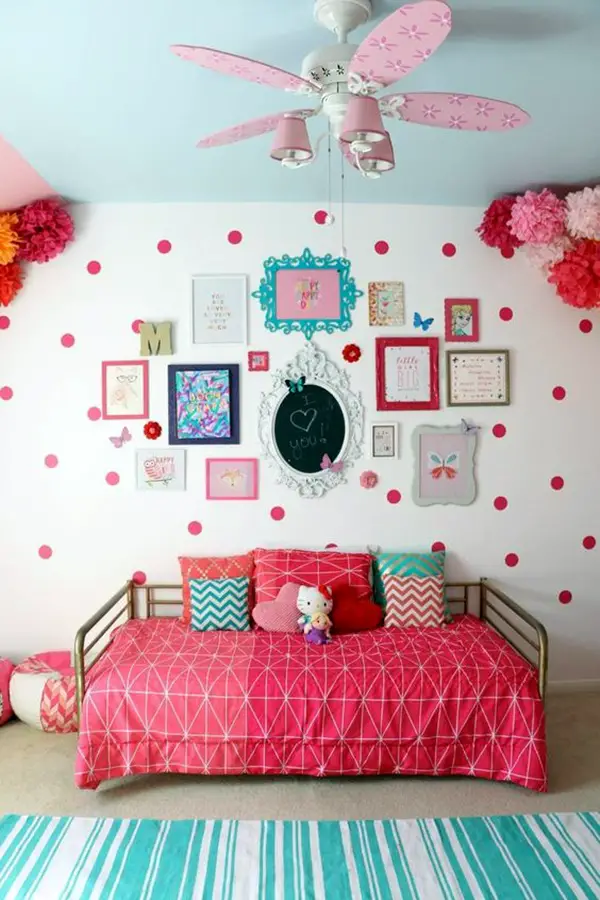 Hopefully, the aforesaid DIY ideas for kid's room boost up your creativity and help you transform their room into an interesting one.