Wondering, what you should wear to achieve a perfect winter street style? And what accessories are easily paired with winter dresses? Don't worry – we're here to help you! If the thought of dropping temperatures and busy streets has sent you into a winter outfit rut, we present our unique winter wear collection for ladies to add a twist to their old street style outfits. A winter season means trying a new set of unique street outfits and also calls for pieces rendered in heavy fabrics like – cashmere, wool, denim, and of course, layering is another important essential.

Fashion-forward ladies! Whether you're planning to achieve a unique winter look or looking for a perfect excuse to throw on jeans and a sweater every day in a different way, try these edgy winter street style outfits to copy that is as cool and stylish as they seem cozy and cold-weather ready. Also, here we present some Cute Fall Outfits To Wear At Office. Use them confidently to create your own winter street style.
Edgy Winter Street Style Outfits To Copy
Brown Faux Fur Coat and Skinny Jeans!
A faux fur coat is the most wanted layering piece in the winter season. Pair your favorite brown faux fur coat with skinny jeans to stay warm and extra chic when the temperature dips. This winter, wear this look on casual weekends or when getting together with friends.
Oversized Sweater with Knee-High Boots!
When in doubt, pair an oversized sweater with knee-high boots when looking for an edgy winter street style outfits worth copying this year. For a smart look, pair this outfit with a chunky knit scarf and welcome the warm season with an open heart. This is how you can take your simple street outfit to the next level.
Turtle Neck Sweater with Skinny Pants!
What could be more cozy and stylish for a fashionable winter look than a warm turtleneck sweater? Brightly colored turtleneck sweater adds freshness and cozy warmth to wide-leg skinny pants and strappy sandals. Wear this classy street outfit everywhere from the evening coffee to shopping with friends. Here are some ideas of Beautiful Cardigan Outfits You Must Try.
Leather Jacket paired with Leopard Pant and Combat Boots!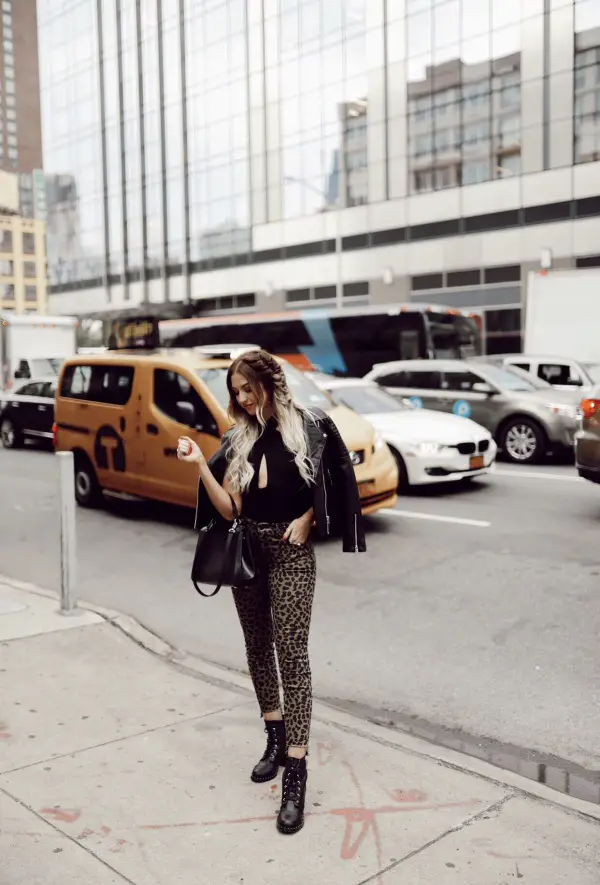 Image Source
There is nothing like a leather jacket to get you into the street style mood. And, looks absolutely cool on everyone! Speaking of animal prints, the leopard pants paired with leather jacket instantly upgrade your look. Adding a pair of combat boots will definitely make you stand out.
Puffer Coat!
Try this unexpected edgy winter street style outfit idea worth copying this cold weather! Yes, layer a puffer jacket over a summery flowy dress for a fresh street look. Plus, knee-high leather boots teamed with this outfit makes an instant statement.
Double-Breasted Blazer and Cropped Pants!
Do you wish to look trendy and elegant at the same time? Are you looking for an awesome street style outfit? To create an everyday chic look, pair your favorite double-breasted blazer with cropped pants and combine it with leather heeled shoes. Here we have some Casual Leather Jacket Outfit Ideas for Winter.
Boxy Blazer paired with Culottes and Chunky Sandals!
For a glam look, the texture of a thick, boxy blazer paired with silky culottes is an all-time favorite look. Adding a pair of chunky sandals and eye-cat sunglasses gives you a more glamorous look.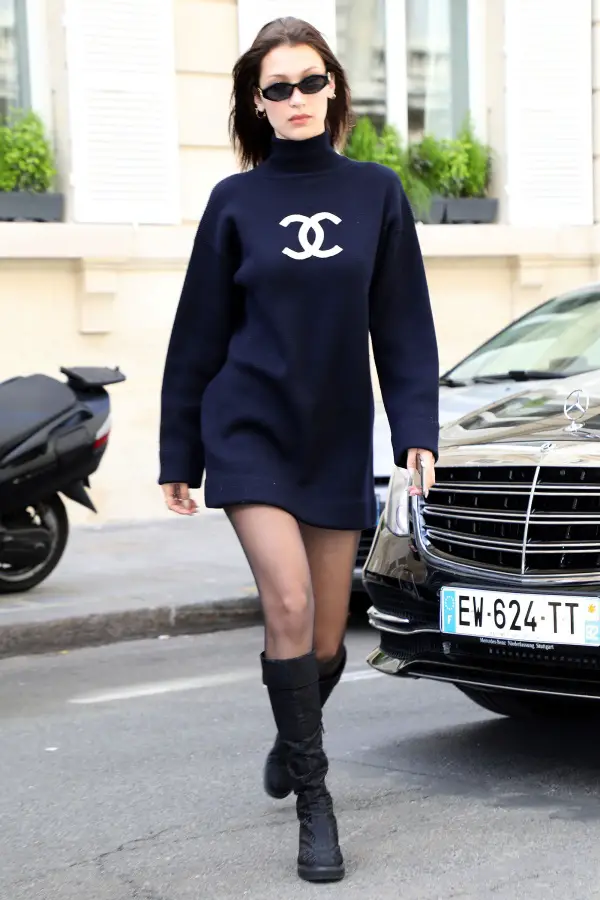 Image Source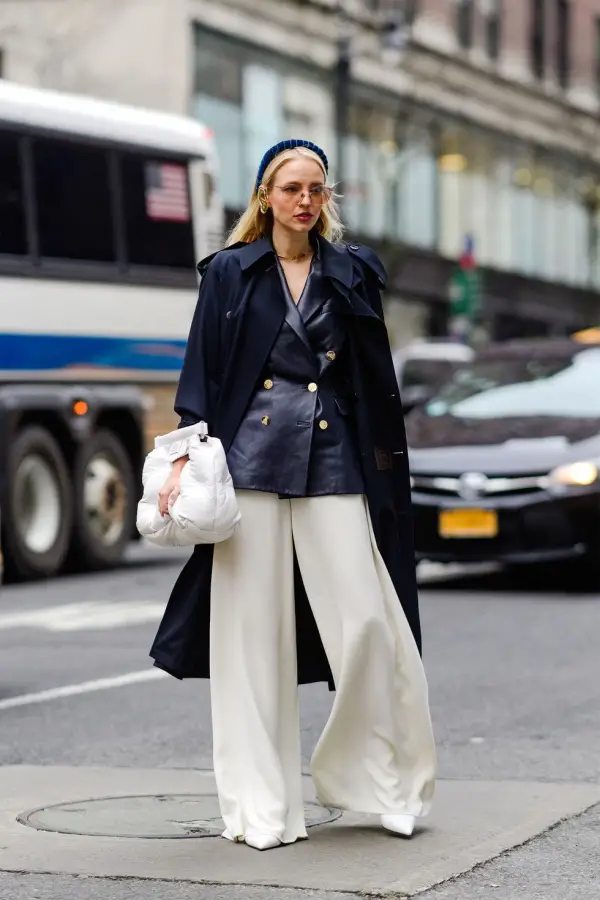 Image Source
As long as the weather maintains an icy chill, we're sure you will be looking at the following edgy winter street style outfits worth copying this year when you get dressed or if you have any specific outfit idea you need for an occasion coming up in the winter. For the latest outfit inspiration, you can also look at Instagram and other forms of social media for the ideas from the best-dressed models. Also, here we are giving you some Professional Yet Simple Office Outfit Ideas for This Winter. Yup, multiple designers are catering to your needs, stepping up to fill the gigantic fashion hole and will boost your street credibility when it's the question of style and looking chic.