If you work, you are probably always short of one thing- time. Yes, working women who also manage their house don't have the time for things that they consider less important, like doing elaborate hairstyles, going too artistic with their makeup or trying out intricate nail art designs. They want their makeup routine to be really simple and fast. Besides, they want their style to be office -appropriate.

While they want these, they also want their makeup to look really attractive. Well, women are demanding, what say! And that is why we have brought some really amazing, cool and casual nail art designs for the busy, fashion-loving, and demanding woman that you are. So, why wait? Have a look at the Casual Nail Art Designs for Working Women here and change your style game. Here we have some Gorgeous Gel Nail Designs and Ideas.
Casual Nail Art Designs For Working Women
Pink and silver gradient
Although there are many Casual Nail Art Designs for Working Women, there is nothing like this beautiful pink and silver gradient. What is so great about this design is that you don't really need a lot of artistic skills to get it right. To create the gradient effect, you can either make use of a brush or a sponge. On long nails, this nail art looks killer!
Colorful vertical stripes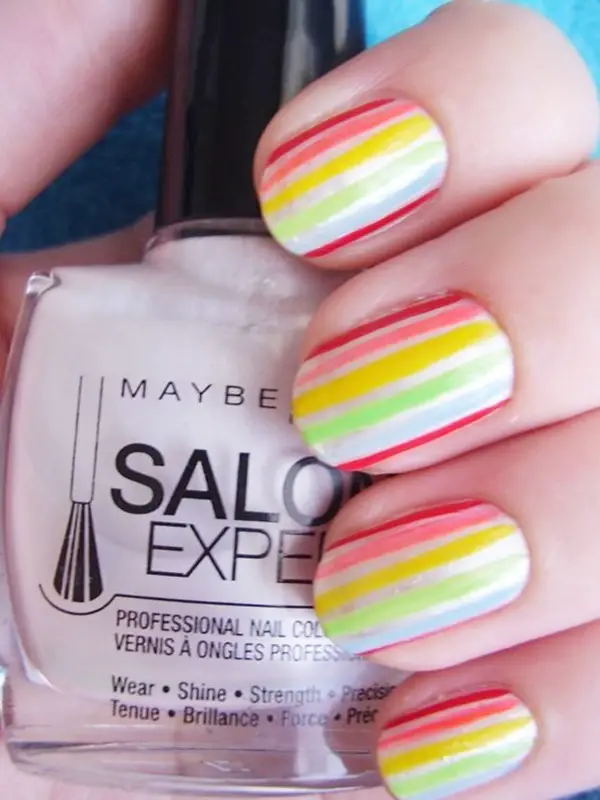 Image Source
Do you want a nail art design that is simple-to-look-at and easy-to-do at the same time? Well, then this is what you need. This colorful vertical striped design is going to be your favorite from now on. It's cool and extremely attractive. And guess what, if your nail shape is odd, then this nail art will correct this flaw. This is a great way to bring smartness and elegance and a lot of colors to the table. Also, you can take some idea from Fall Nail Art Designs 2016.
French tips
Out of all the Casual Nail Art Designs for Working Women we have here, this one is probably women's most favorite. French manicure is not just popular in France, it is loved all over the world. Now, you must be wondering why French nails are so popular. Well, it's none other than its simplicity that has been sweeping women off their feet. With a platinum ring on your ring finger, you will slay with this nail art.
Polka dots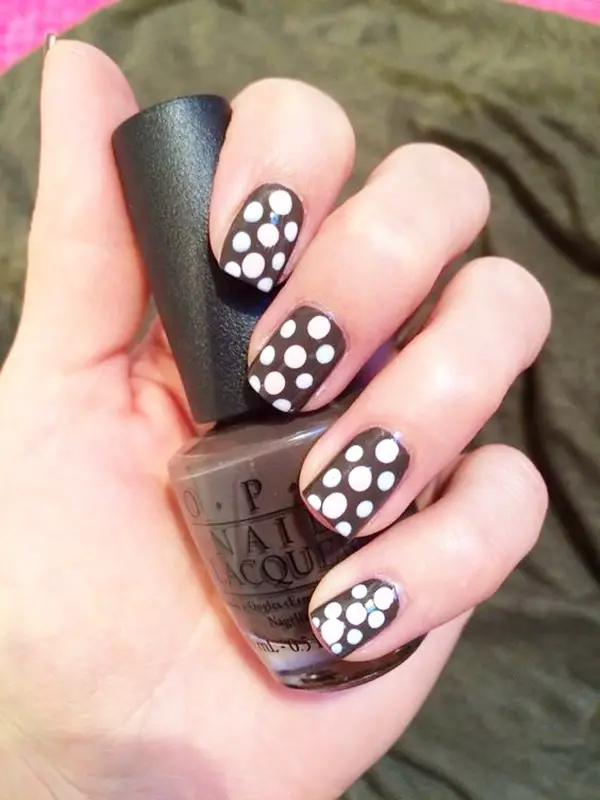 Image Source
Polka dots are not just popular for clothes, they are also famous as a nail art design. They are super interesting when worn on short nails. On long nails, they might look a little overwhelming though, but that doesn't stop women from flaunting them. In fact, women mix and match polka dotted nails with plain solid colored nails, and make them a subject of envy for other women.
The text effect
If your work needs you to keep fiddling with words, then the text effect on nails would be perfect for you. For the base, choose some cool shade and for the text, just don't think beyond black. Trust us, you will attract quite a lot of envied glances. Also, take a look at Easy Beautiful Nails Designs.
Mosaic nail art
This is something that will make you feel like you are an artist. Well, mosaic nails radiate an artistic vibe, without really being any boring. For an attractive mosaic pattern, have a great selection of shades. Pick colors that go with one another and you will have the loveliest mosaic nail art on your fingers.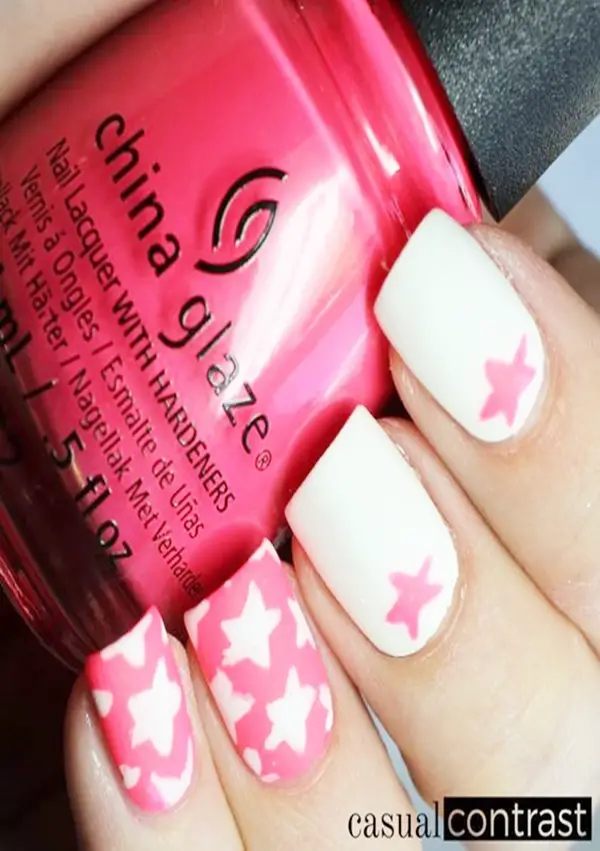 Image Source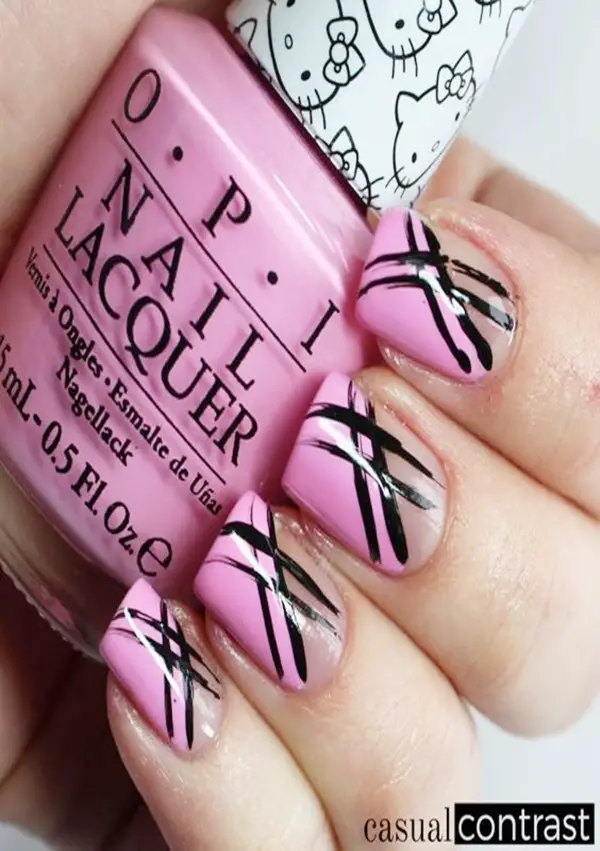 Image Source
No working woman has the time to take hours painting designs on their nails. Hence, the above Casual Nail Art Designs for Working Women are just perfect for them. The best thing about casual nail art designs is that they don't need to be cent percent perfect. They ooze out a happy feel even when they are a little flawed. So, try them out and feel great about yourself even when you are at work. If you don't like dark and funky colors, glamorous bling nail art designs for 2017 are waiting for you and they turn to be a safe option for any occasion.