Hey, Girly! We're here again! Ola! Are you searching for this season's most elegant nail art designs? Yeah! Yeah! You just nodded your head! Ladies! When we're here then why you just fear? Rather, read and find out the best Nail art designs which you should try in order to become trendier this fall season!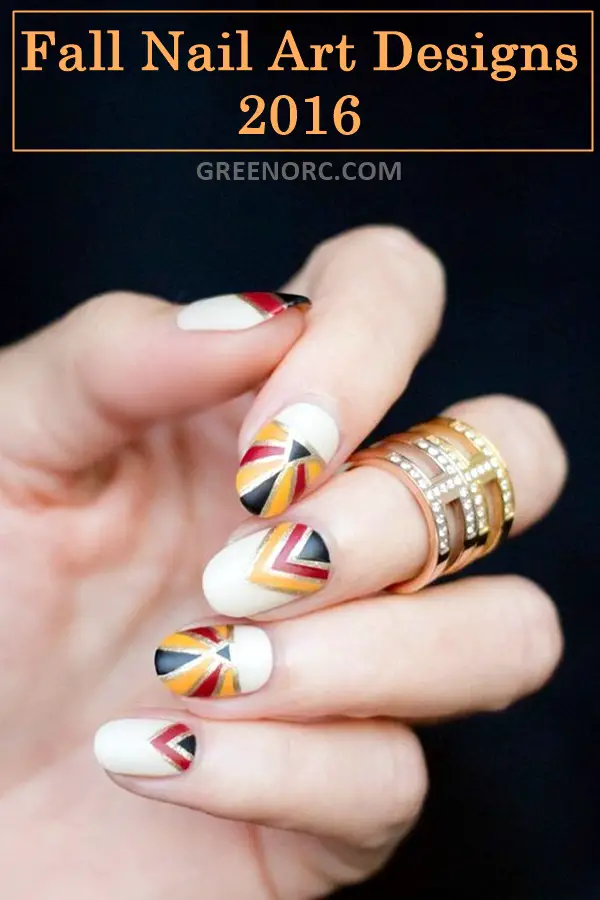 Friendship is the most important part of our life. So, I hope you all will value our massive collection of friendship day nail art designs because when no one is there for you then the only person who stands beside you is friend!!
Fall Nail Art Designs 2016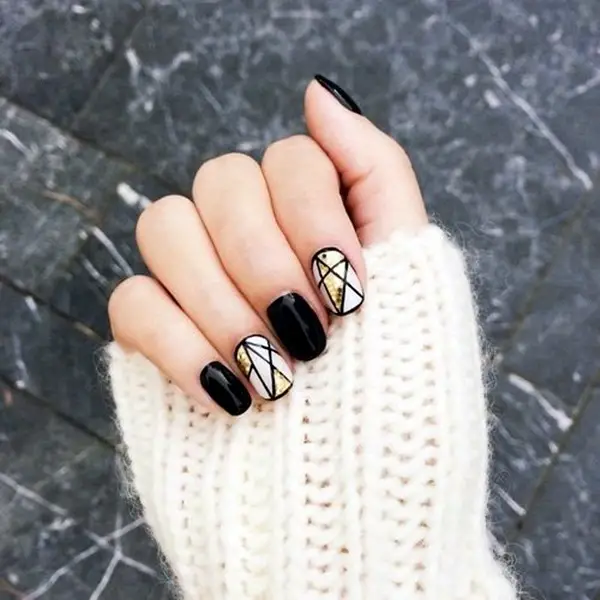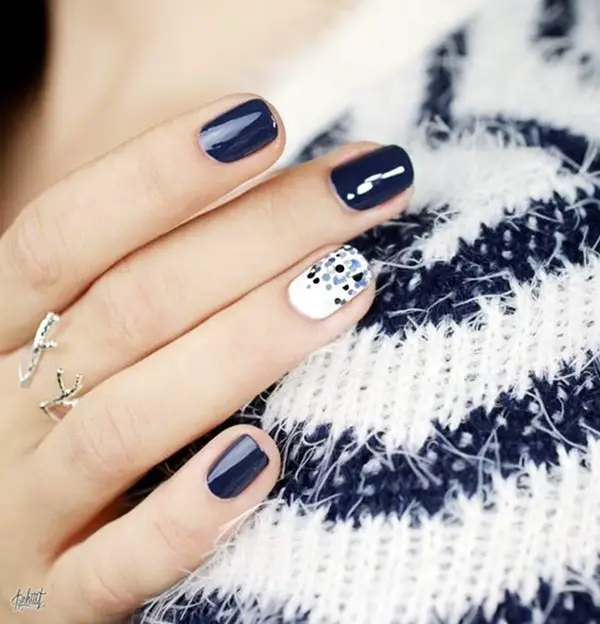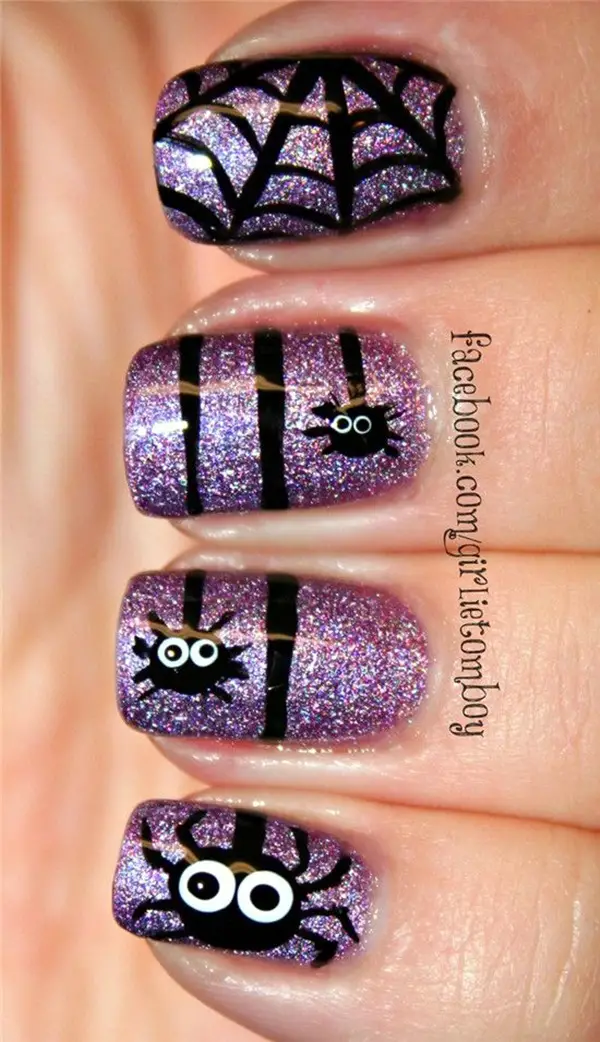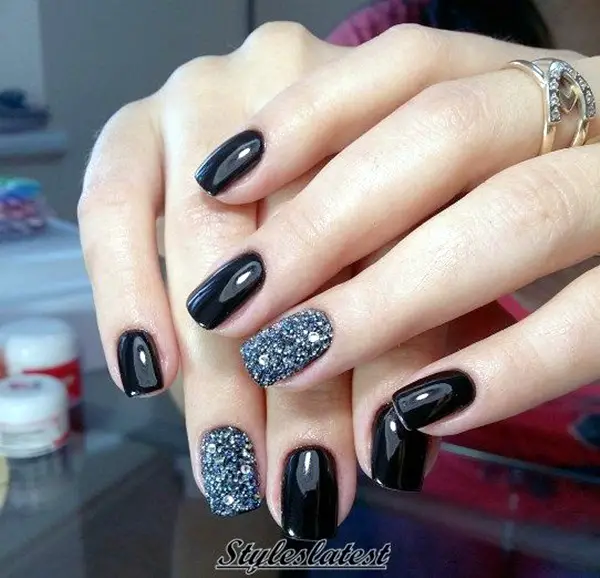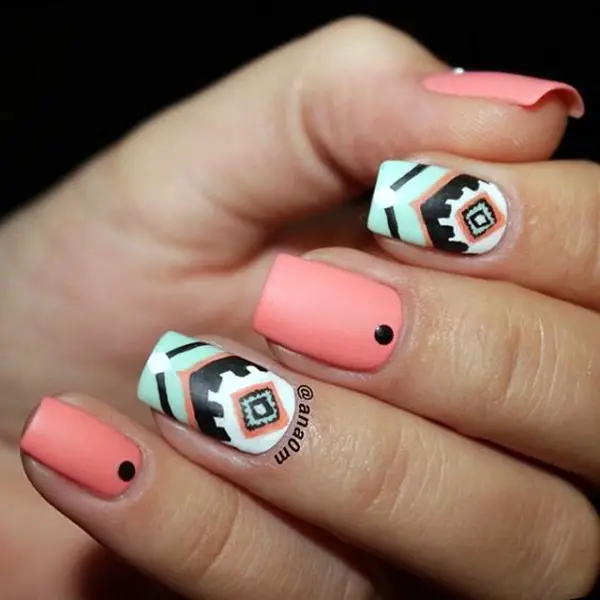 More about Nail Arts!
Nail art designs can be of any range from highly expensive to easily affordable. Take, for instance, Rare Rhinestones and Unique gems are scripted on nails art pattern in order to make nail design more impressive and elegant. Girly, you can even try stickers if you don't have basic knowledge or idea regarding nail art. But if you're well aware about techniques and nail art then I'm going to unleash before you some of the best Fall Nail Art Designs which are cute, simple, trendy and easy.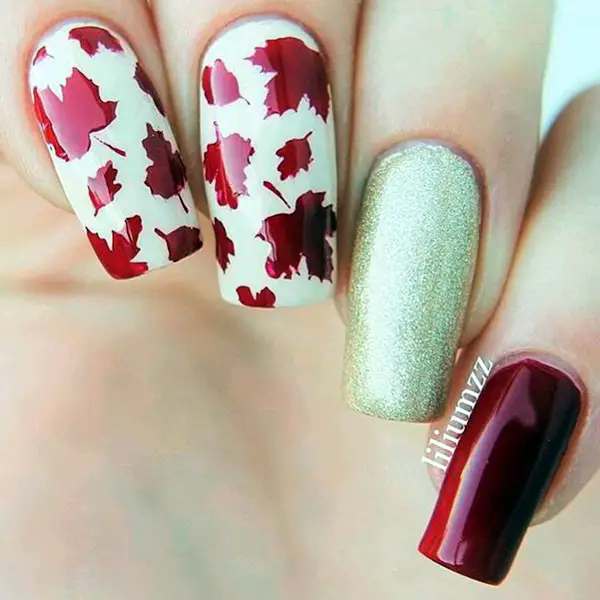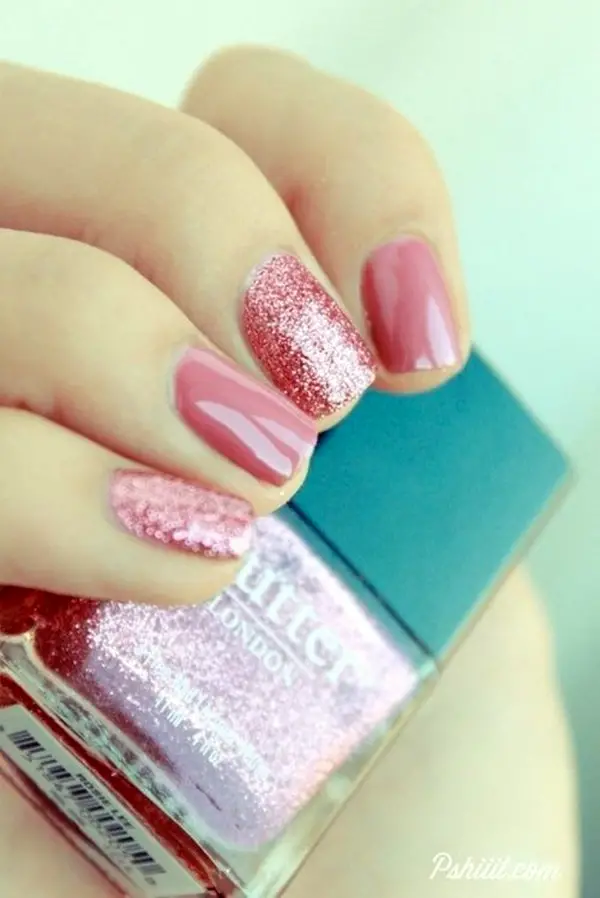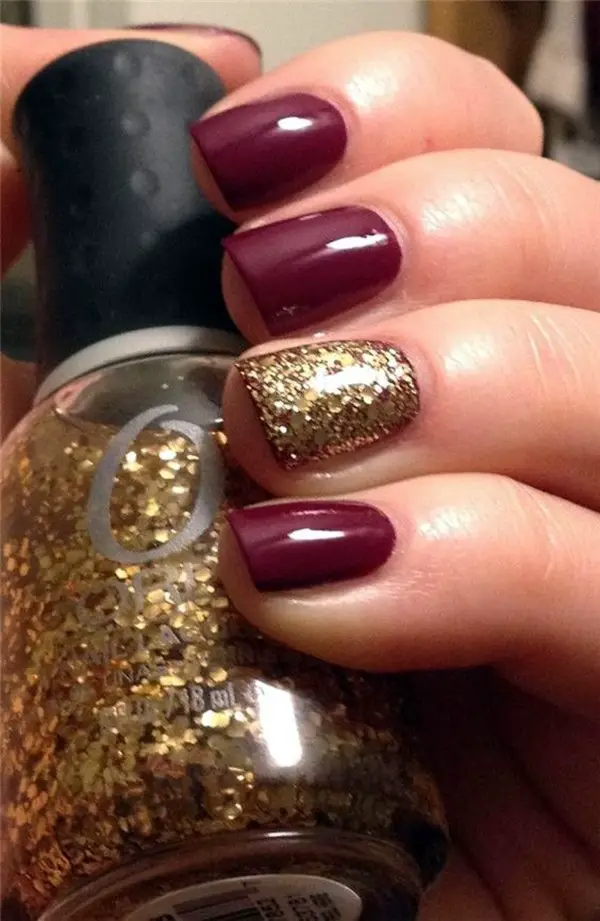 Try these prodigious designs this autumn and grab attention from people around you as well as their compliments. Have a windy and cool fall season. Stay calm, impressive and beautiful.
Single stripe Nail Art!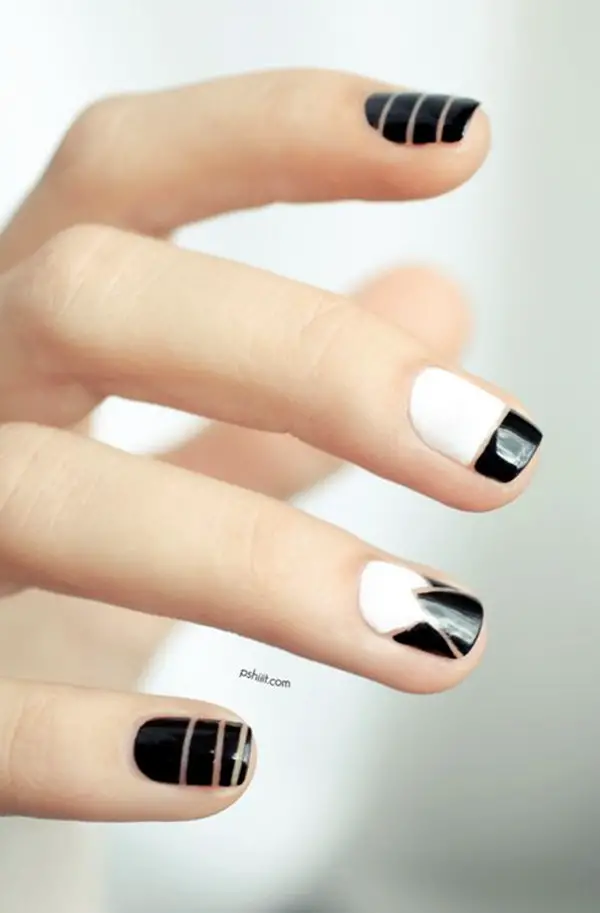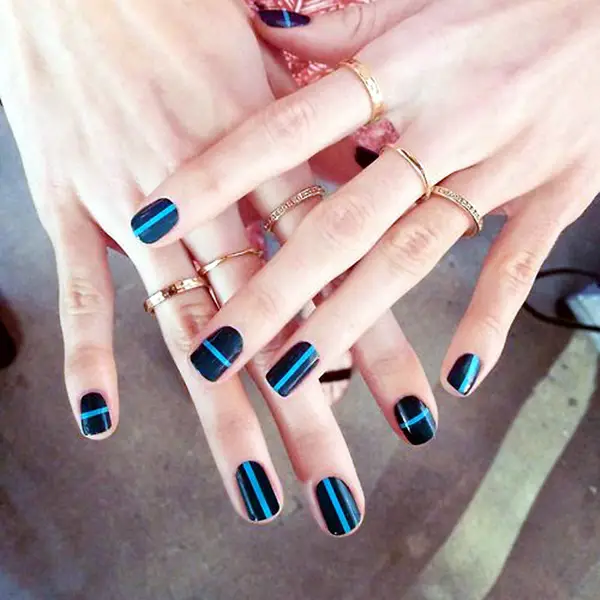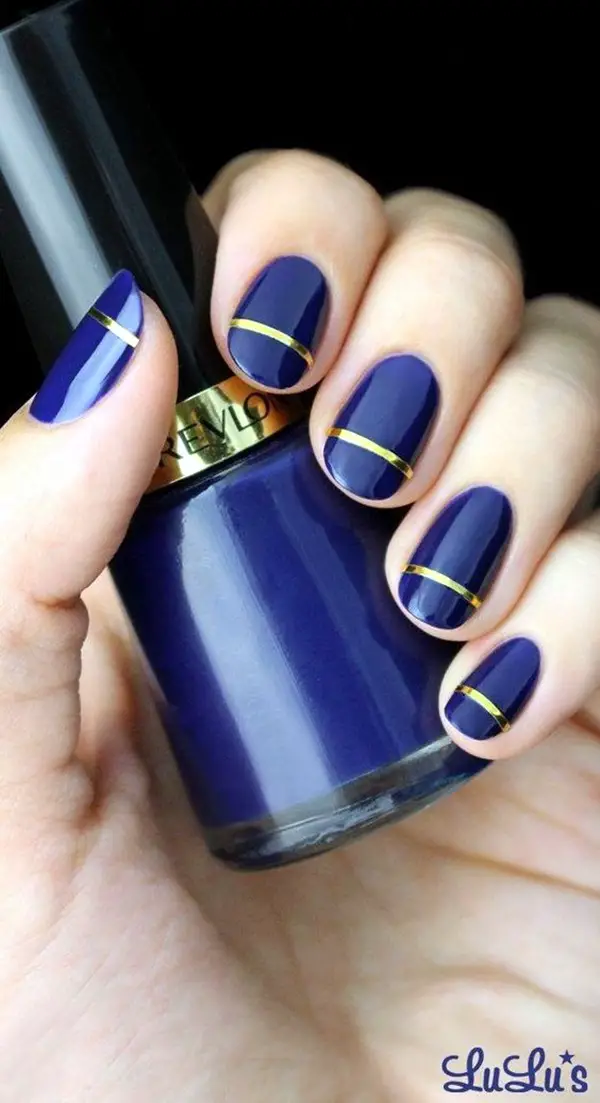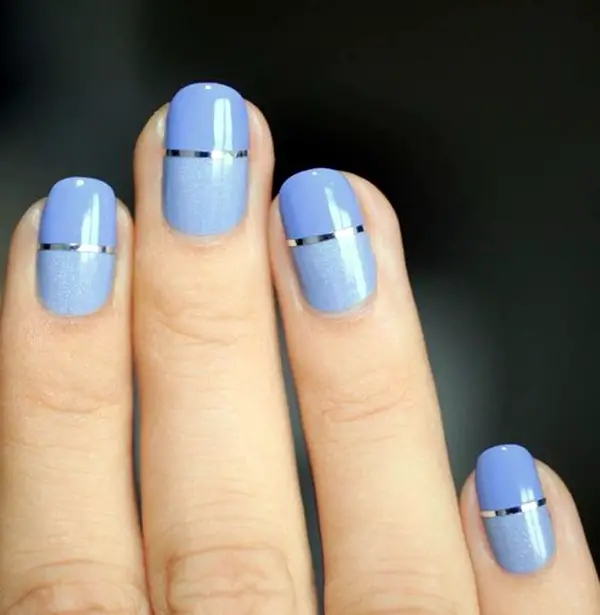 Once the nail paint for hot season starts disappearing, it's the correct time to paint and aim for something cool for the fall. Apply beautiful beige base color and then wait for it to get dry. You get to achieve the best results just by drawing single and thin lines. Yeah! You need to draw it on one nail per hand and your single stripe nail art is done! Here, we present 10 necessary accessories required for nail art, so that you move ahead in terms of fashion and style.
How about Easy Fall Nail Art with flowers?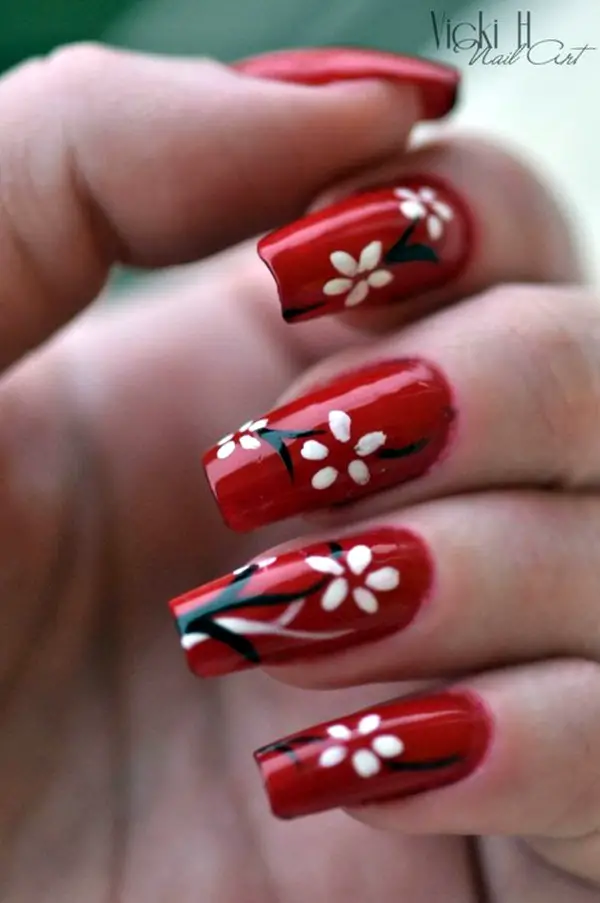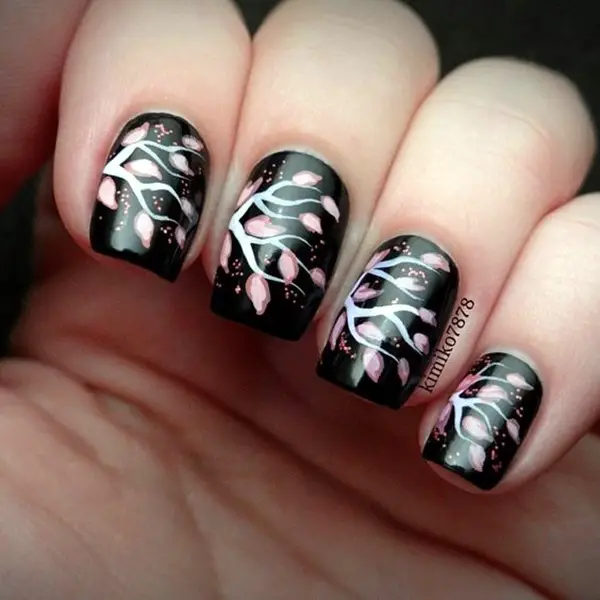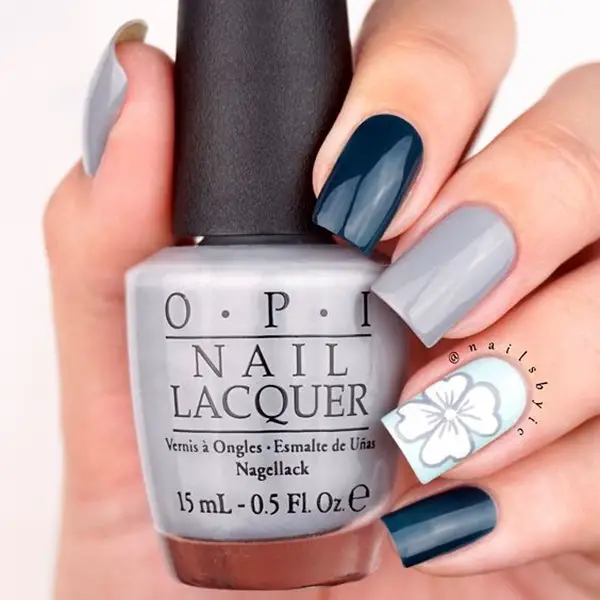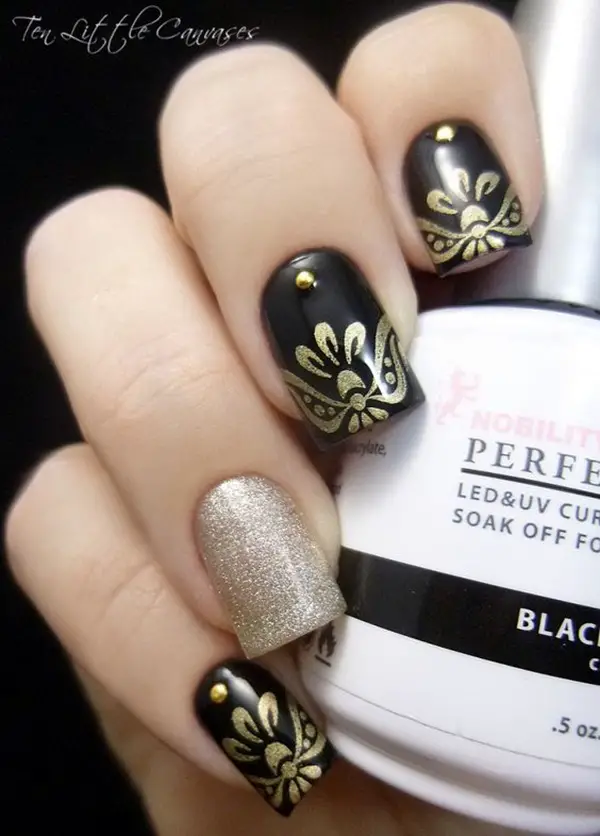 I just love this manicure so much due to its simplicity and uniqueness!Simply apply nude color as base and wait for couple of minutes! Paint flower on your nails with a toothpick but make sure to draw the flower on top side corner of the nails! Yes! Small and peculiar flowers done with pointed toothpicks will look awesome!
Whoa! Bejewelled Nail Art!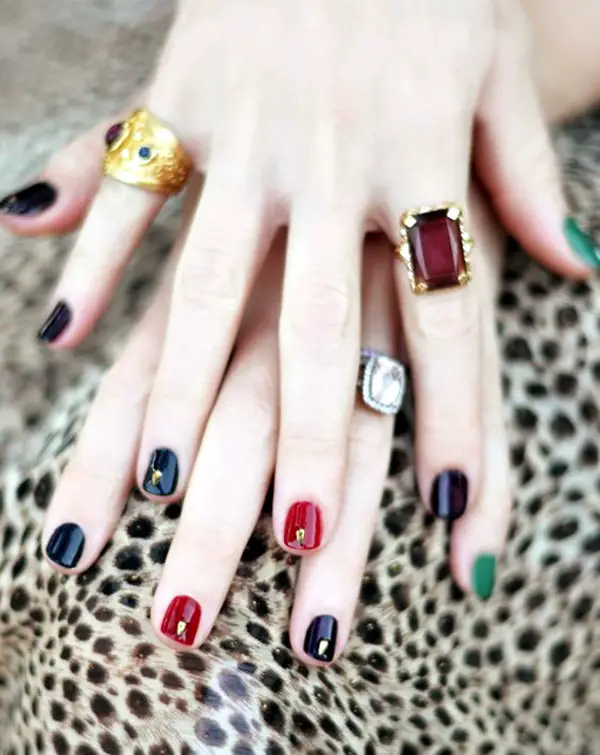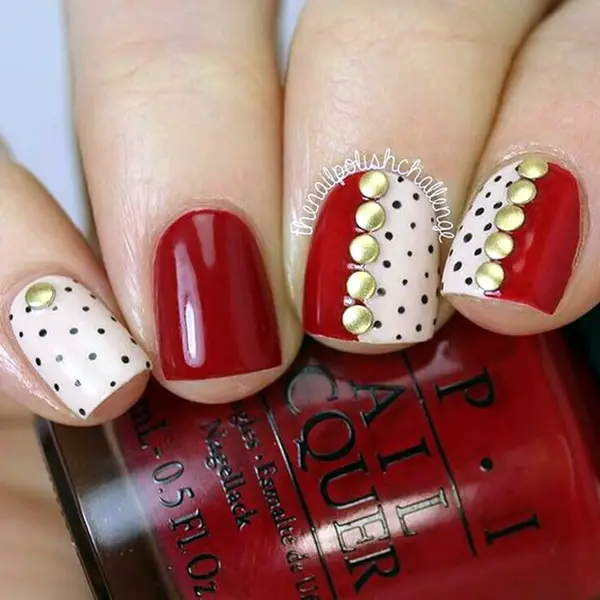 Girly, you're a die-hard of jewels, isn't it? You want to make your nails as elegant as jewellery, Right? Bingo! This one's for you. You need to select few of the shades which are close to your heart. Apply them and don't forget to add little embellishment!Yeah! Shining Jewels! The simple you will make them, the more lure manicure it'll look!
Torn Paper Art Design, Really?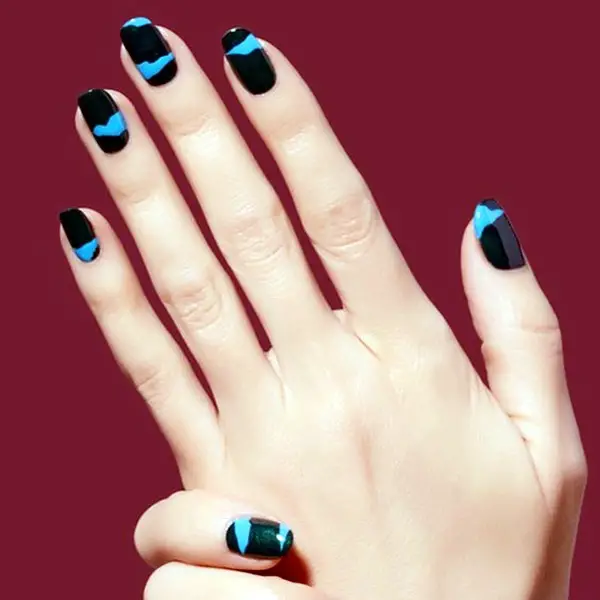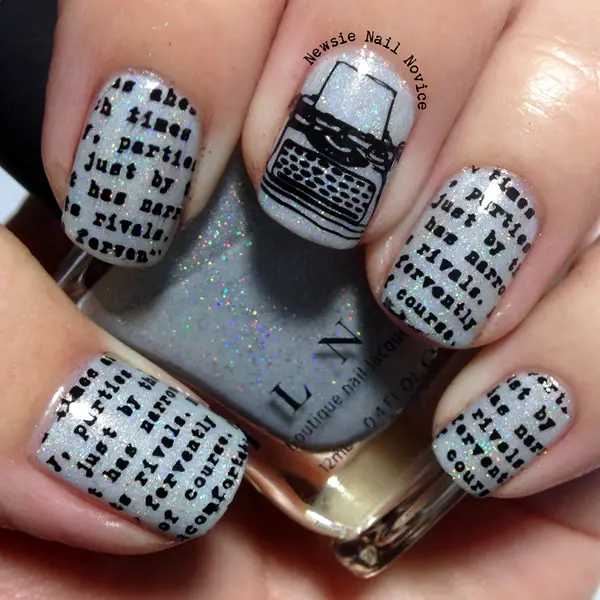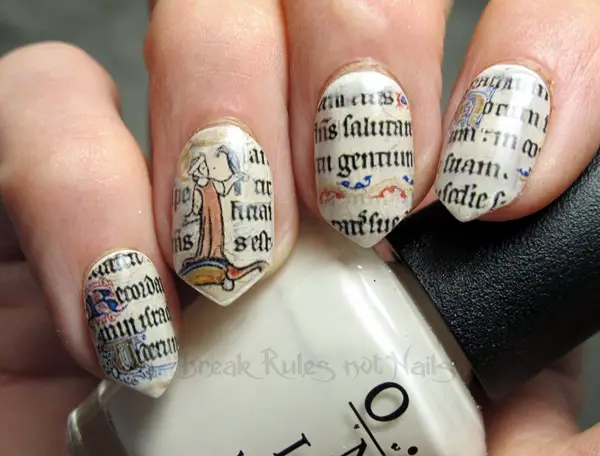 Still you aren't ready to surrender your summer bright nail paints?If it's so, we suggest you to try torn paper Fall Nail Art Designs. Umm! There's nothing difficult, you simply need to pair beach shades like aqua with fall hues. Opt Base color as dark and apply shades with light color. The combination of dark and light will give effect to torn designs. Here is a list of some useful tips for those people who wish to have easy beautiful nails designs and want to get rid of damaged nails
Navy Blue Stud Nail Art Design!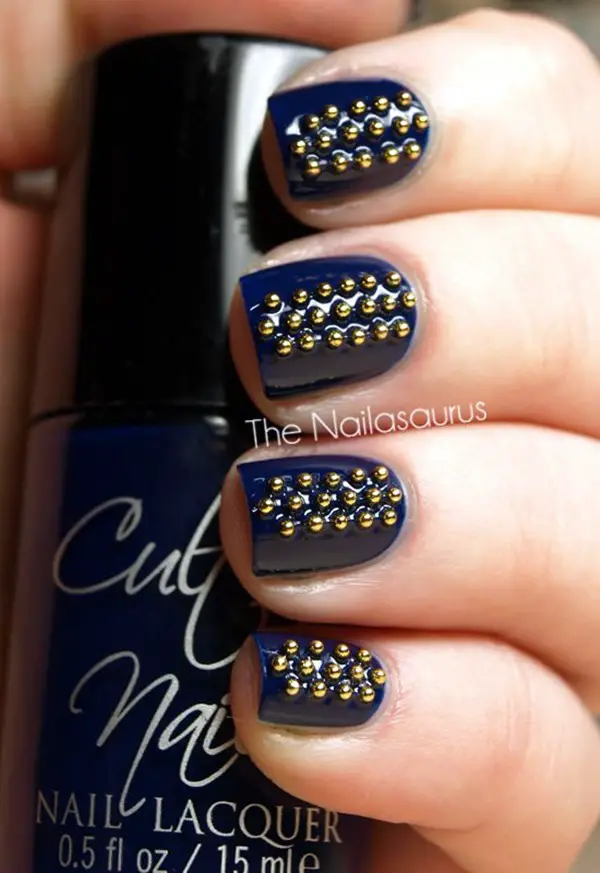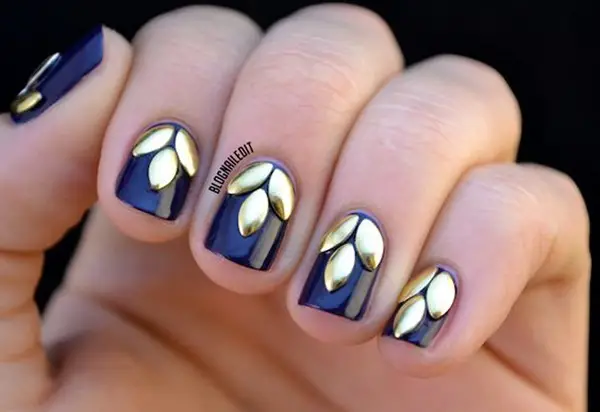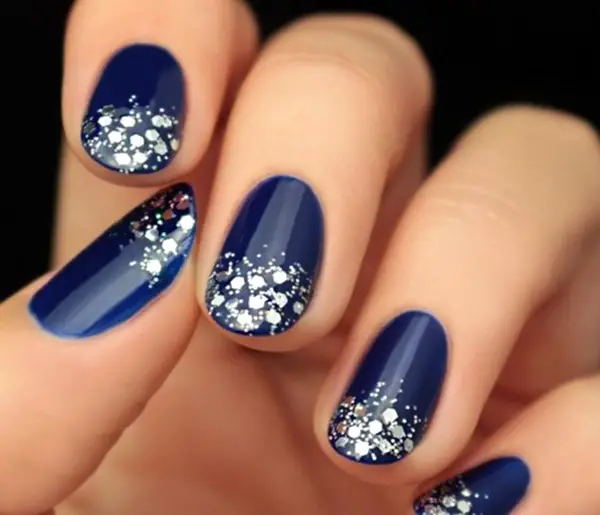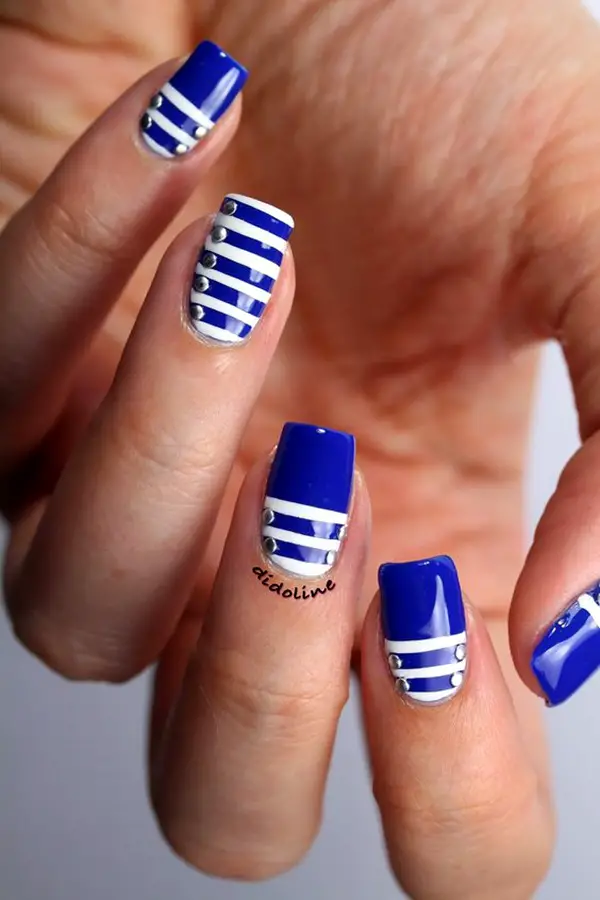 If you're looking for elegant and edgy nail art design, girly, this manicure is perfectly for you. Paint your nails with elegant navy blue paint! Now, paint two lines of gold coated stud in the middle of nails. Finally, seal the studs with layer of top coating to give a finishing touch! Congratulations! You're done!
 Enjoy French Plum Nail Paint!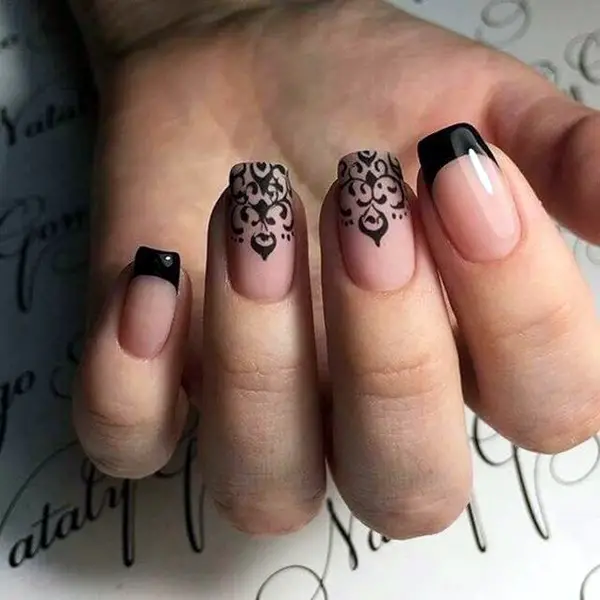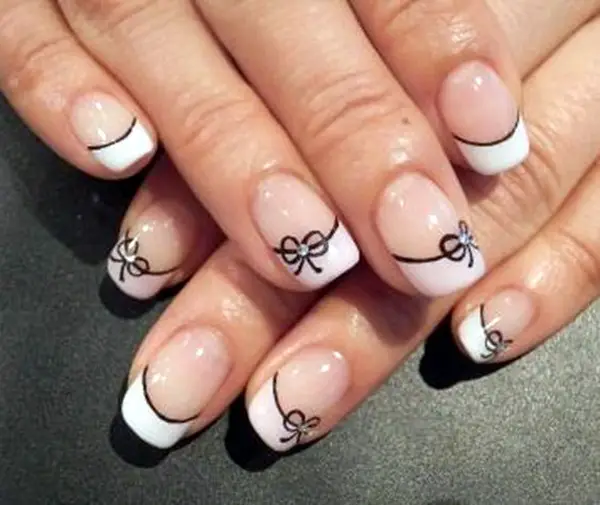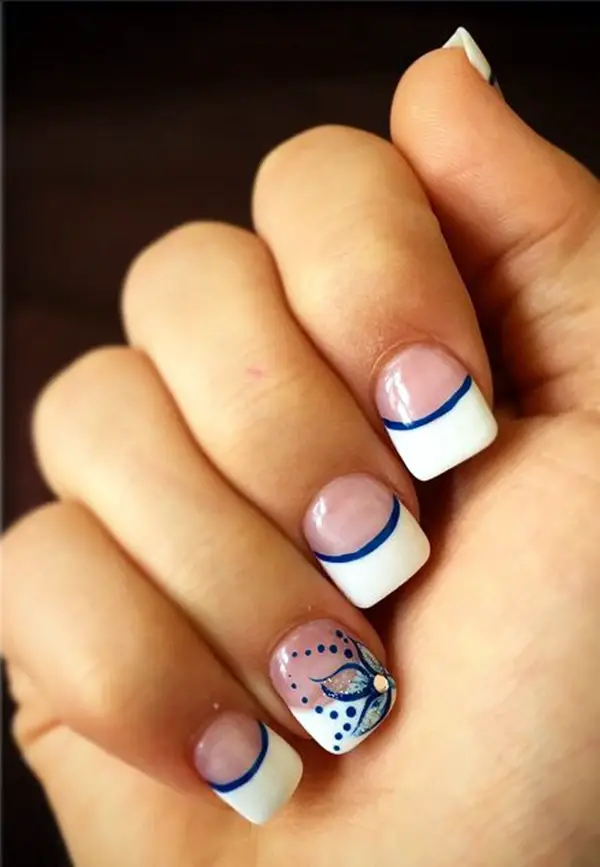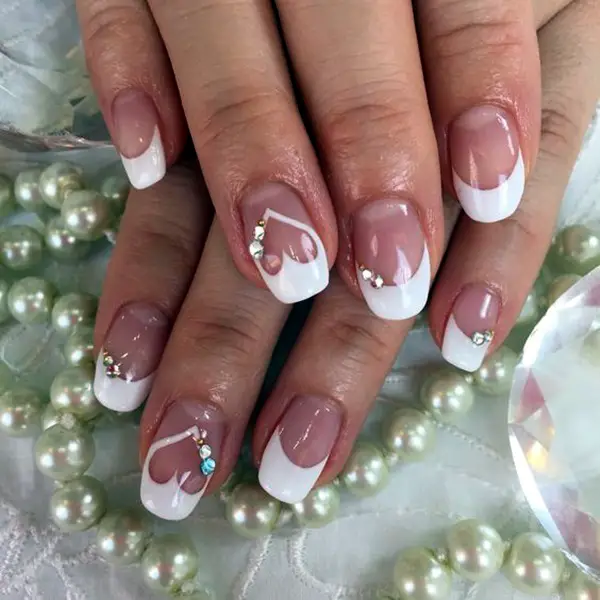 There's no hard and fast rule that French Manicure won't always be bright! Sometimes more precise contrast is enough in itself to make it morestunning. Firstly hydrate nails with apricot oil! Clean it properly before applying base colour. Make sure you apply base colour i.e. Bahama Mama two coatings. Let them dry! Paint a thick Smile line with light colour and finally seal them with shining top coat!
 Glossy vs. Matte Nail Art!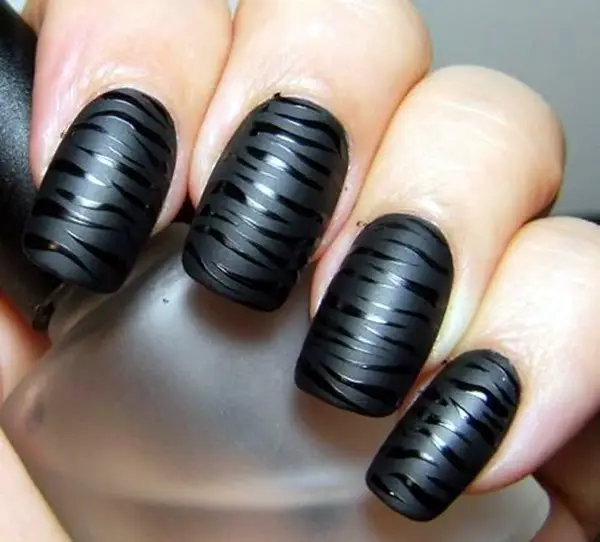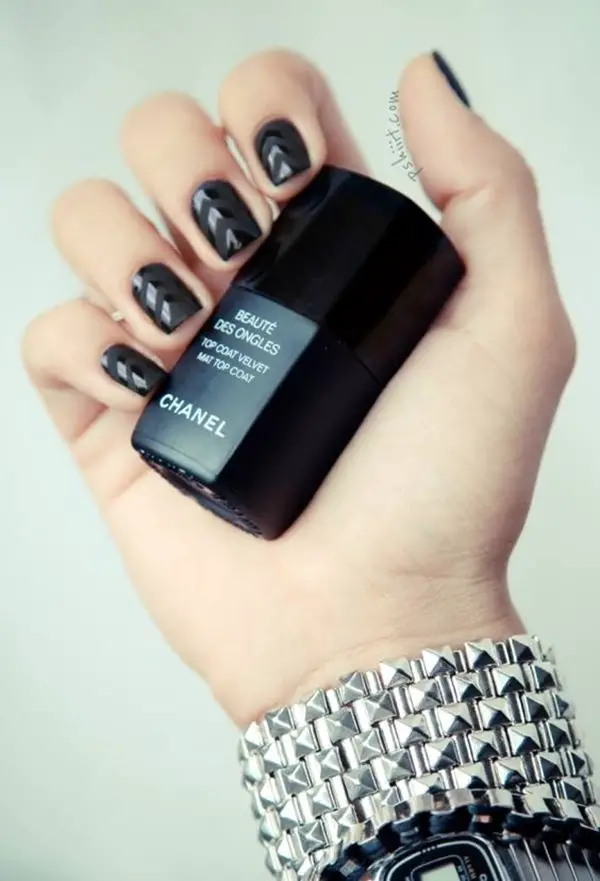 Let's try two textures per nail. Divide your nails – upper half one glossy green, lower half black matte. In the middle draw a thick line of light purple to add more beauty!At the end you will get a cool and modern nail art design that's perfect with your every attire!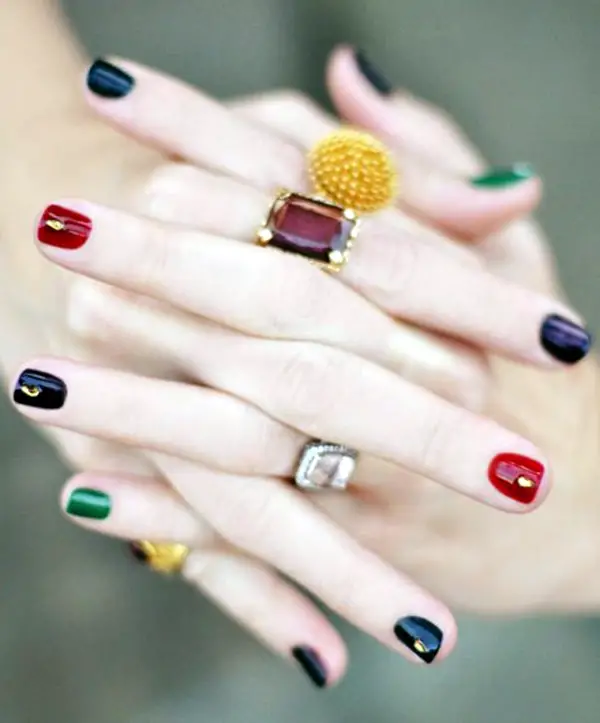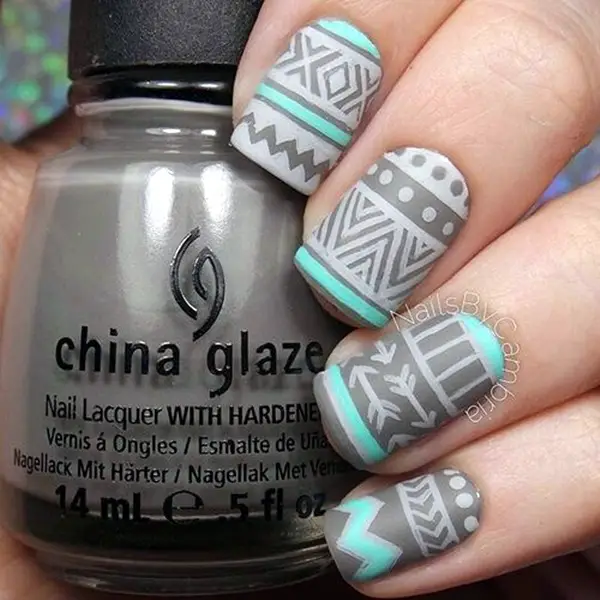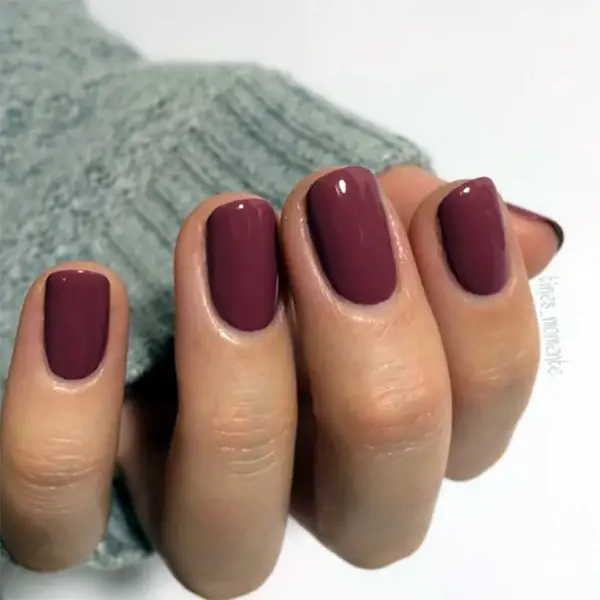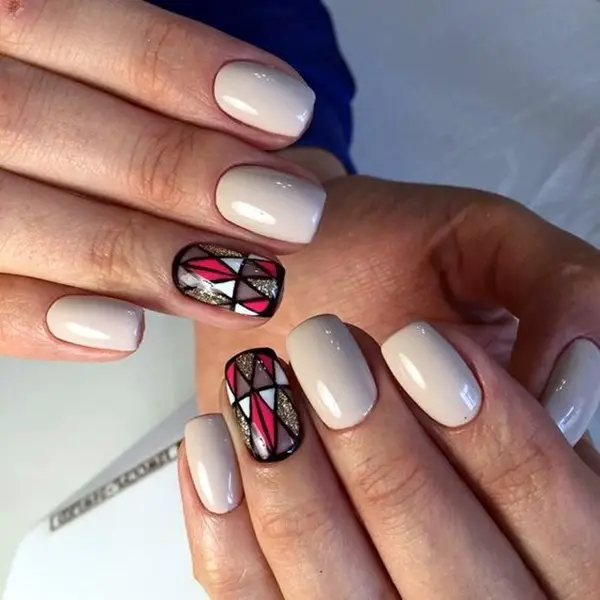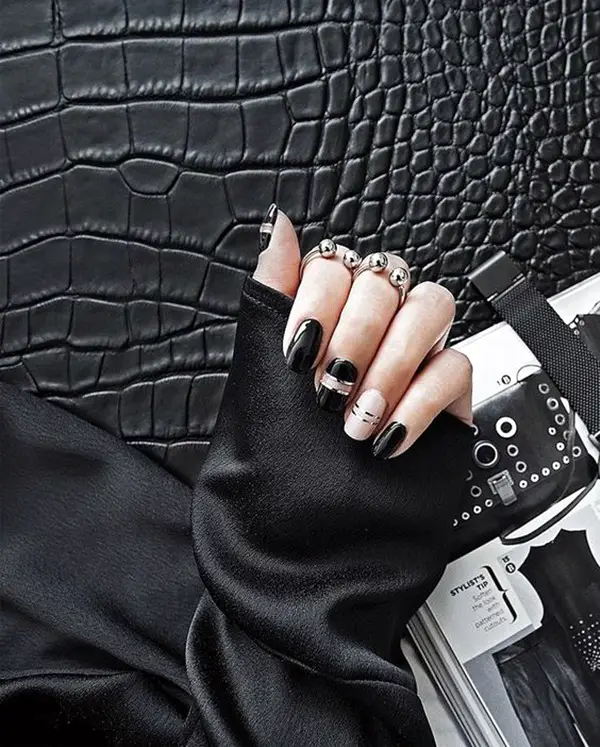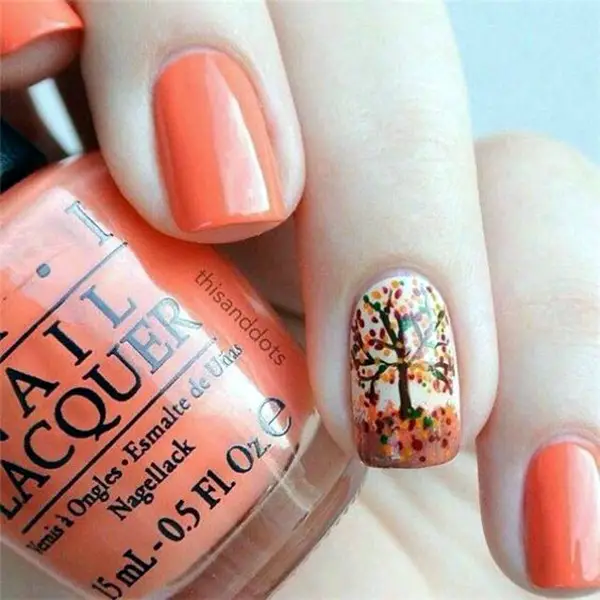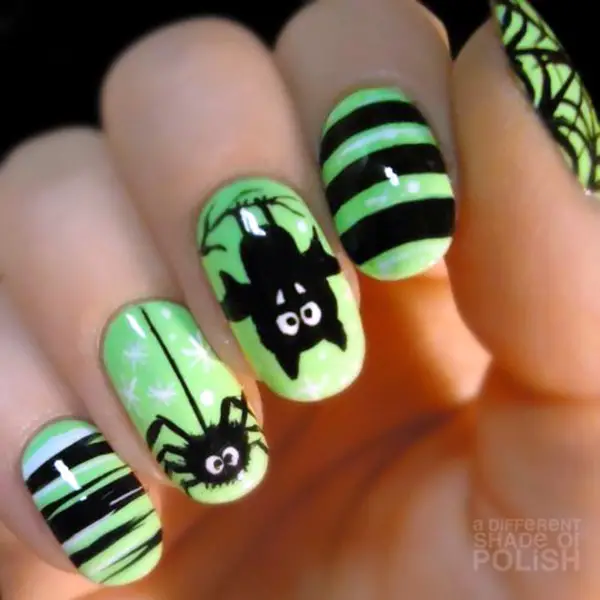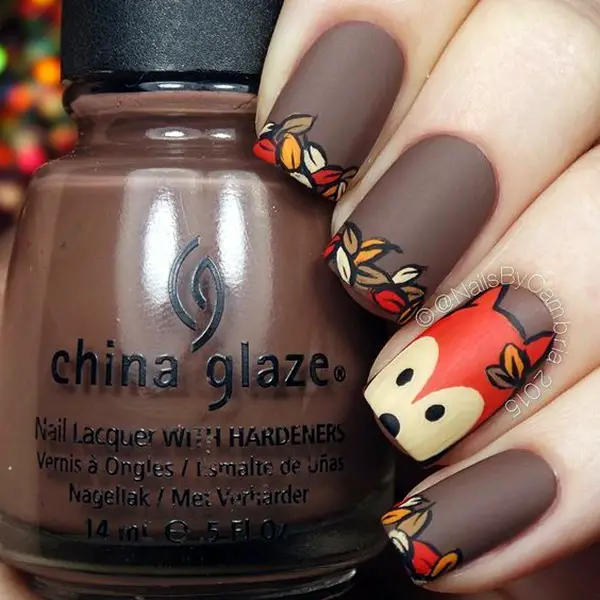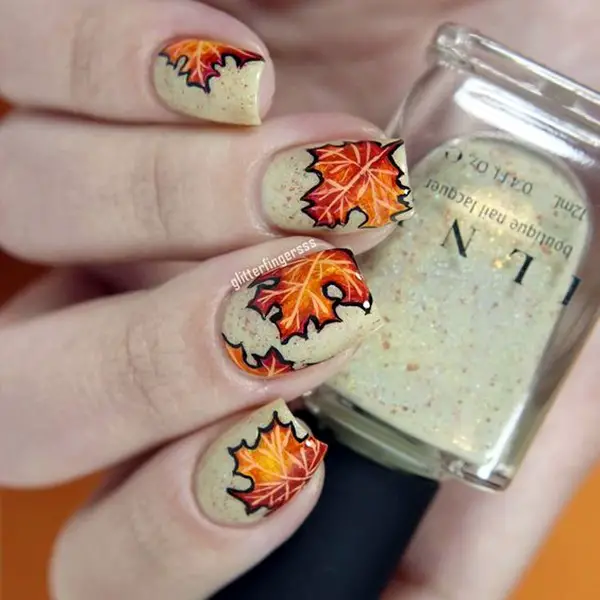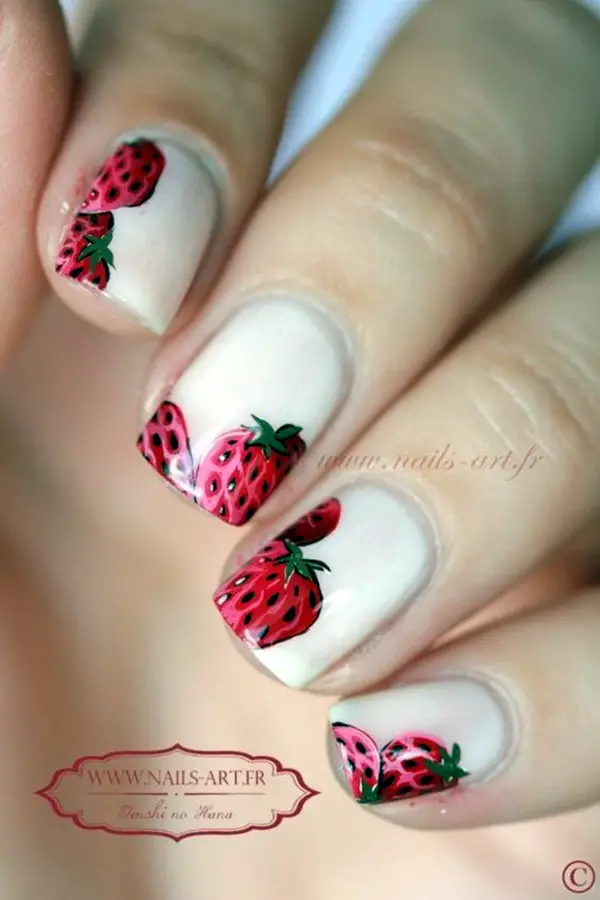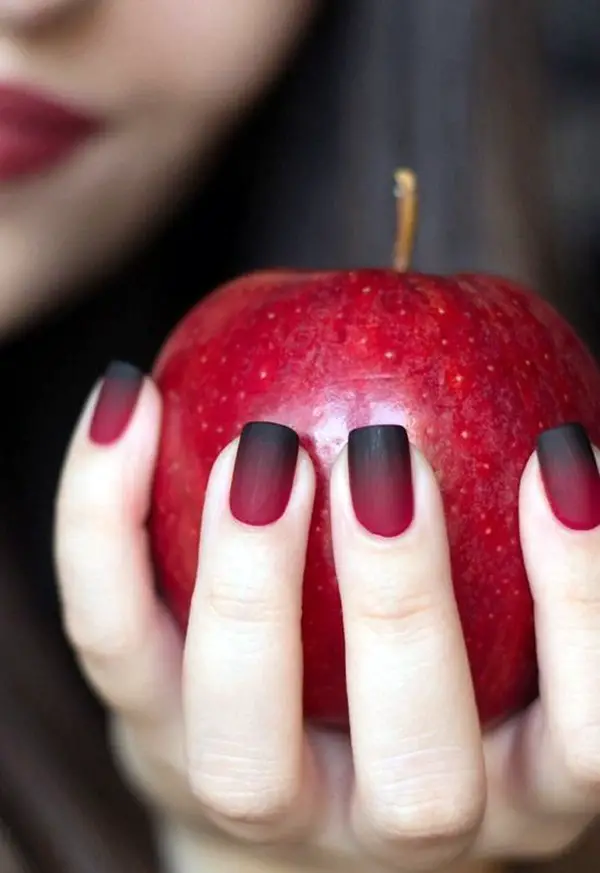 Yeah! Women, now you're through with some of the most adorable fall nail art designs! All you need is to just get rid of your previous nail arts and give a chance to the fall designs! Trust me girly, you're going to become a great fan of these!