"What should I wear?" is usually the question we ask ourselves standing before our closets full of clothing pieces. The truth is that though we have lots of clothes, they're often not versatile enough for numerous occasions. In my opinion, no woman's wardrobe is complete without a dress and there are certain dresses every women must have ready in their closet all time.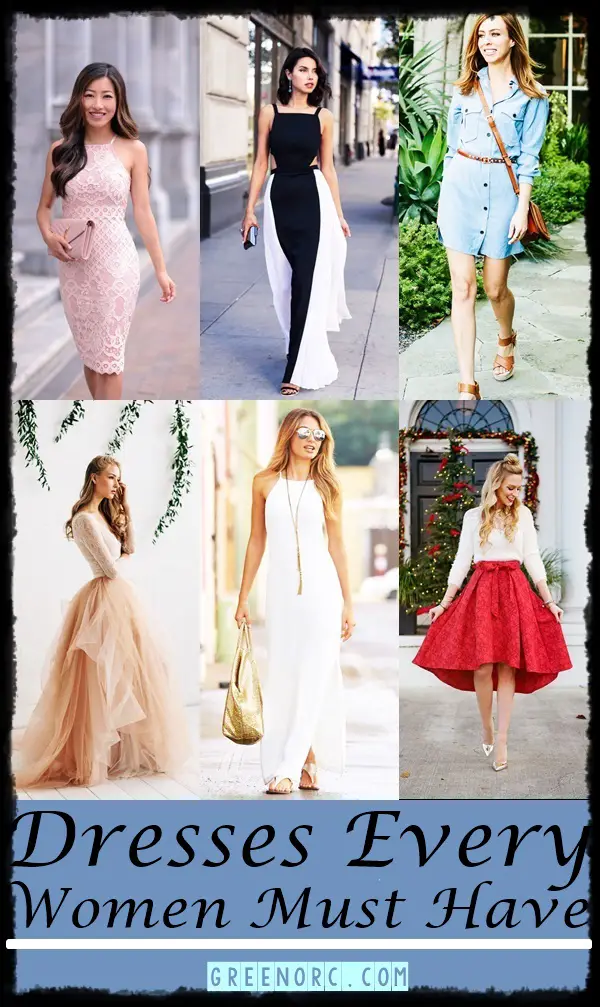 Why not? Agree! We women just love SHOPPING. We're guilty of splurging on statement necklaces, luxury bags, classy pumps and course, pretty dresses. If you're too shopaholic like most of us, then you definitely have to of own some signature dresses. Scroll on to check what to shop and why it's worth spending on some dresses. Here are some of the most amazing and Cute Winter Outfit Ideas For Teens 2018. 
Dresses Every Women Must Have
A Floor-Length Stunner!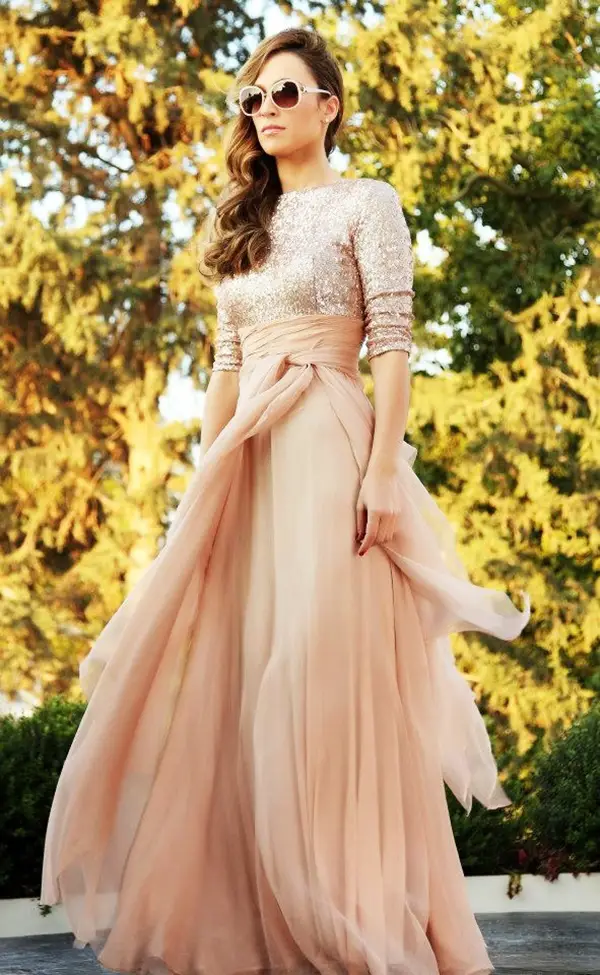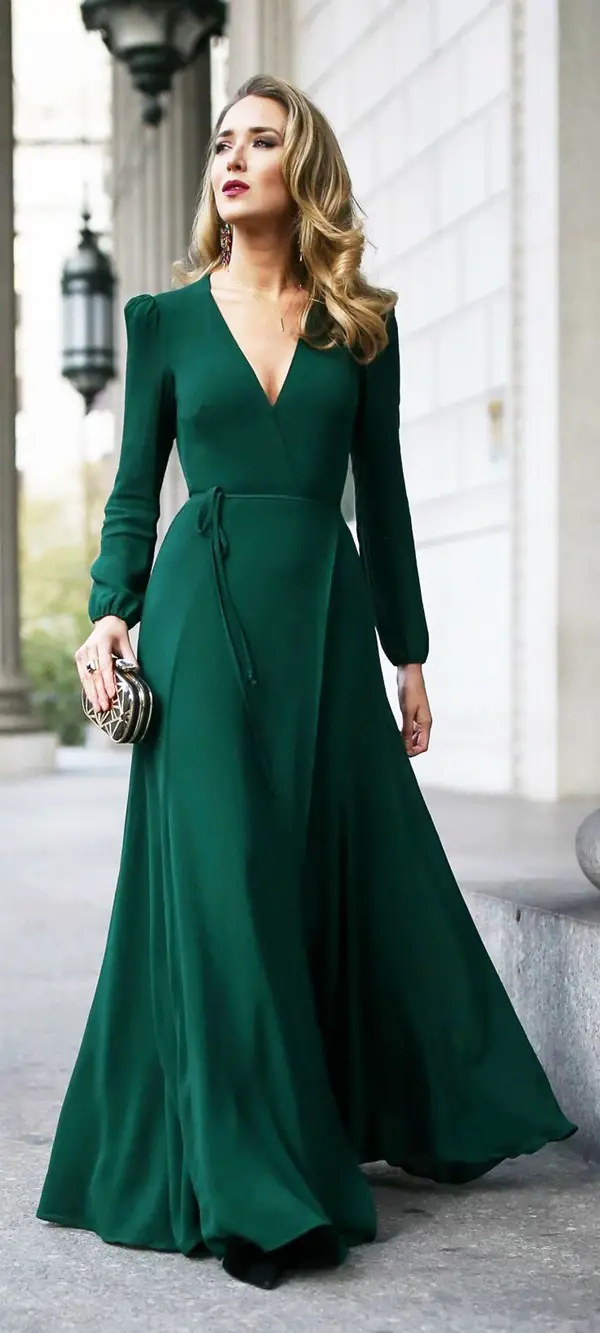 A simple floor-length dress in a bold color or prints looks gorgeous with flat sandals and casual handbag during the day. Such dresses look best on slim and petite figures as they emphasize a woman's fragility and create an adorable silhouette.
Pencil Dress!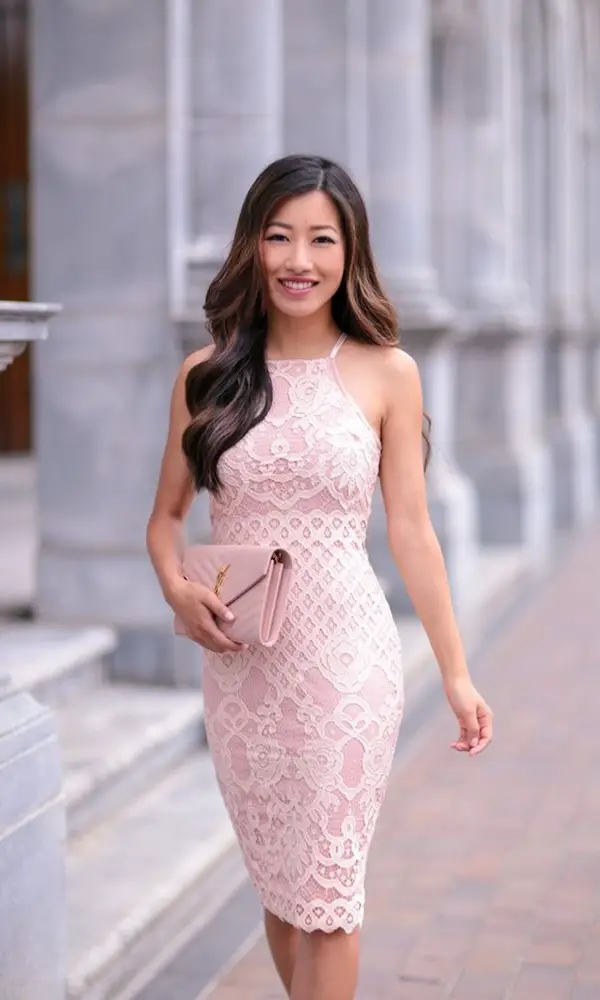 Yep, ladies, we all know the most important dress among all the dresses every women must have is the pencil dress! If you're worried for what to wear at business meetings, job interviews and cocktail parties, then make a good choice by investing in a pencil dress having sleek lines and professional appeal. Here we thought to present few things that separate women from girls. Check the list to know actual reasons!
A Sheath Dress!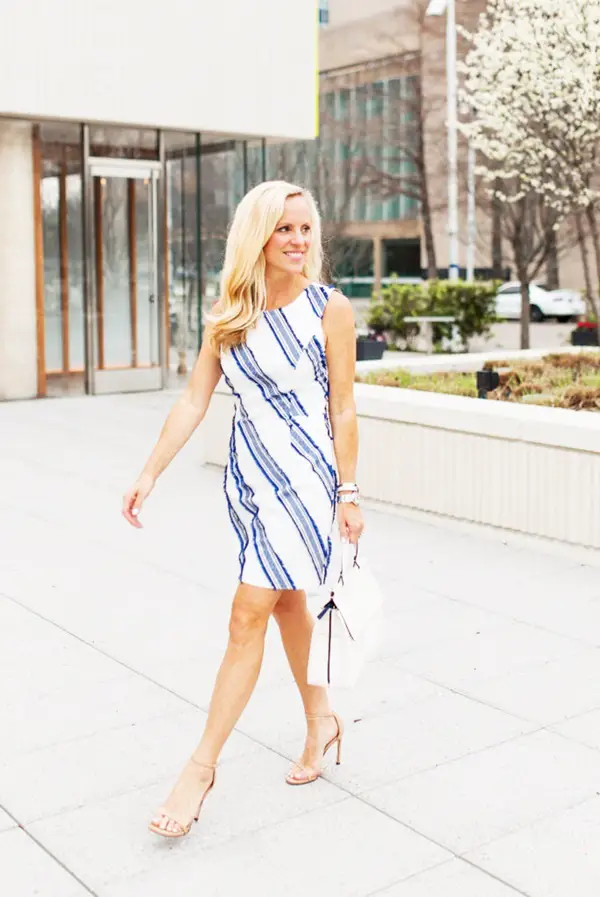 It's a perfect dress to wear at office and for attending business meetings. The beauty of a sheath dress is that you can easily make a smooth transition straight from work to a night out. Wear it with a smart blazer and the right pair of sandals to achieve a timeless look.
Tank Dress!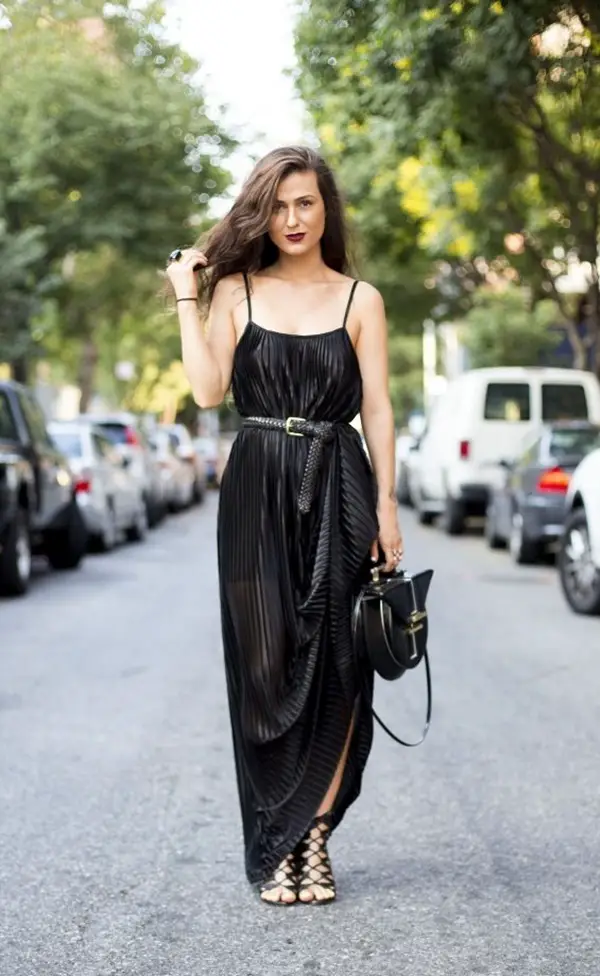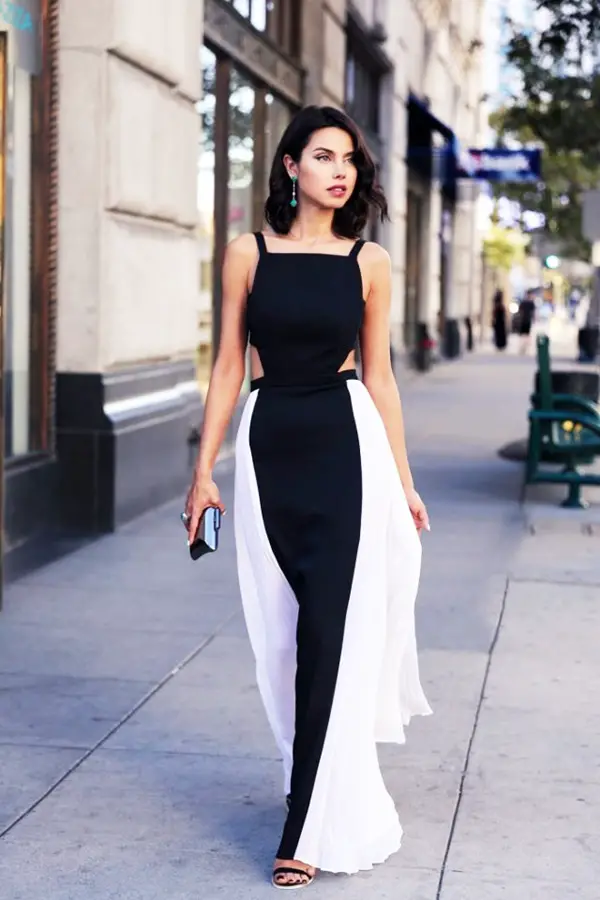 How can we leave out the most universally flattering dress? When it's the dead of summer and you want to look cute as well, look no further than the tank dress. It's light and breathable stuff makes the dress an ideal choice for formal occasions. Without any doubt, every woman should own this dress in her closet.
An A-line Dress!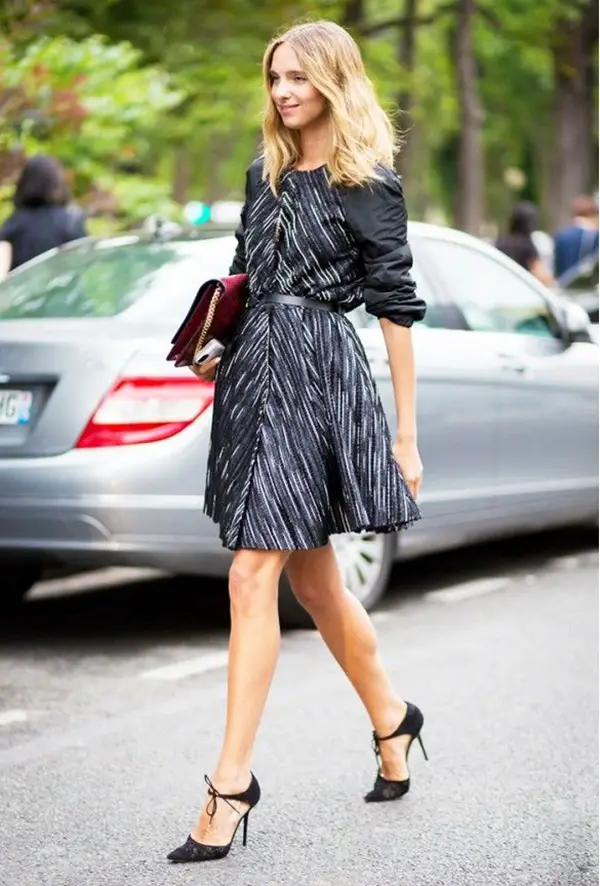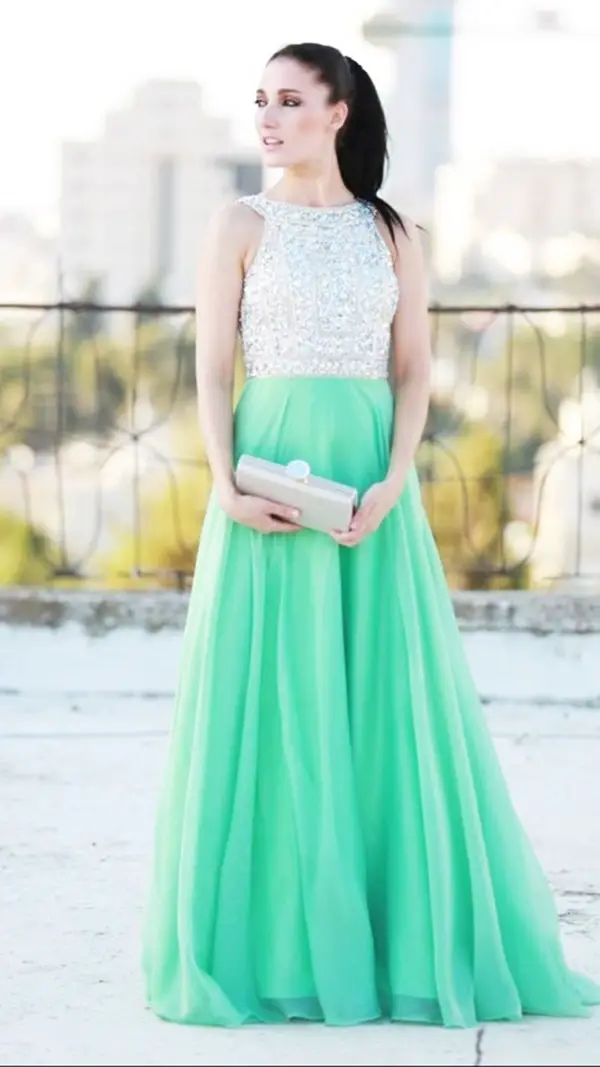 For those evening events when you want to look impressive and sexy, feel free to wear an A-line dress. It's a kind of simple loose-fitting trapeze dress that is narrower at the top and then flares gently towards the hemline. Just add a cute clutch and fancy heels for a stunning look. These lovely Valentines Day outfit ideas 2018 are ideal for February 14. Pretty ladies!
Little Black Dress!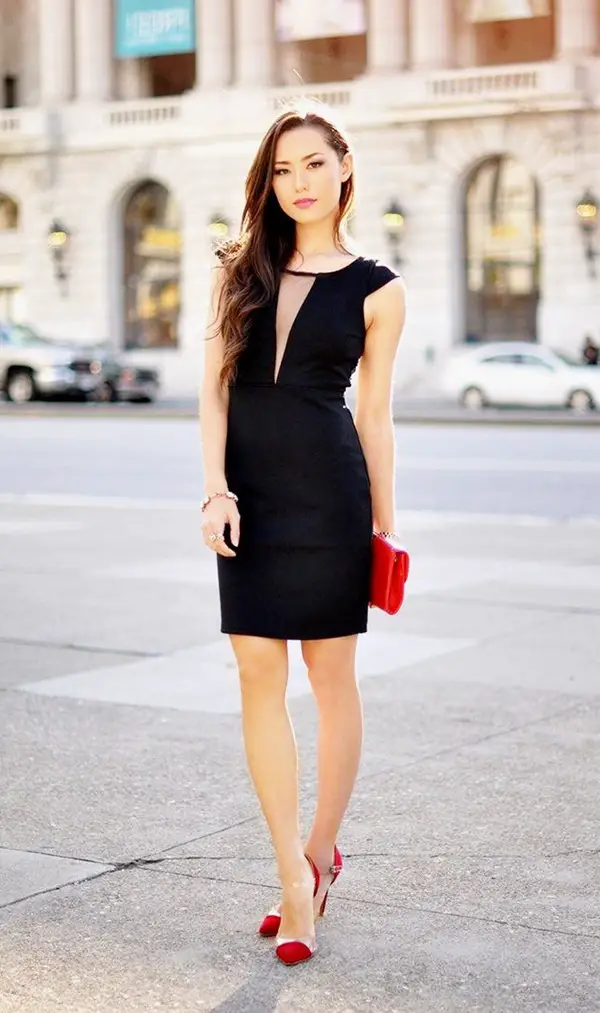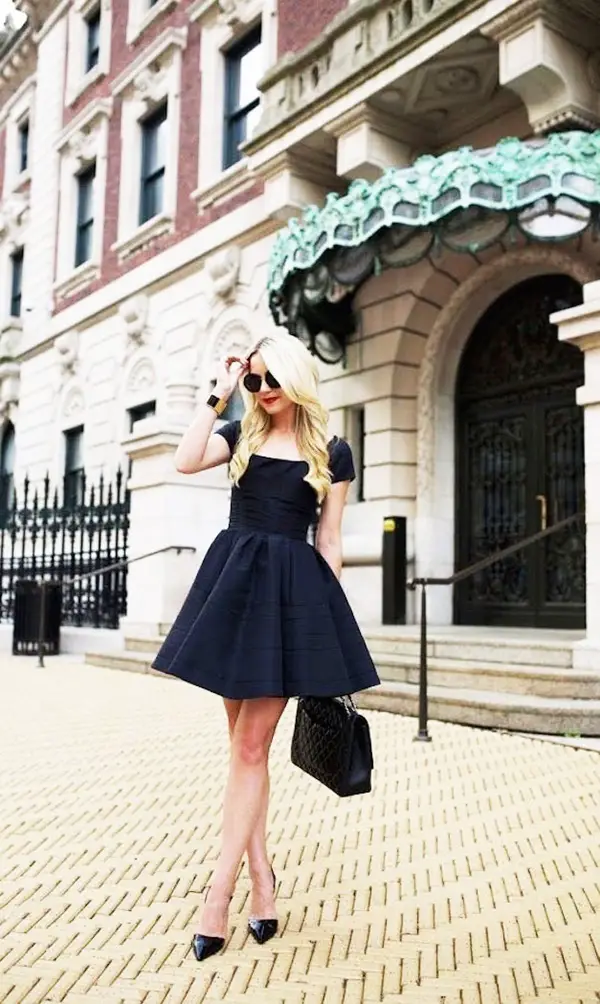 This one's a classic. Every woman needs a little black dress in her wardrobe because it can truly get you an outstanding appearance for any occasion. Moreover, no matter what accessory you club it with, you'll always manage to look like a million dollar babe.
White Lace Dress!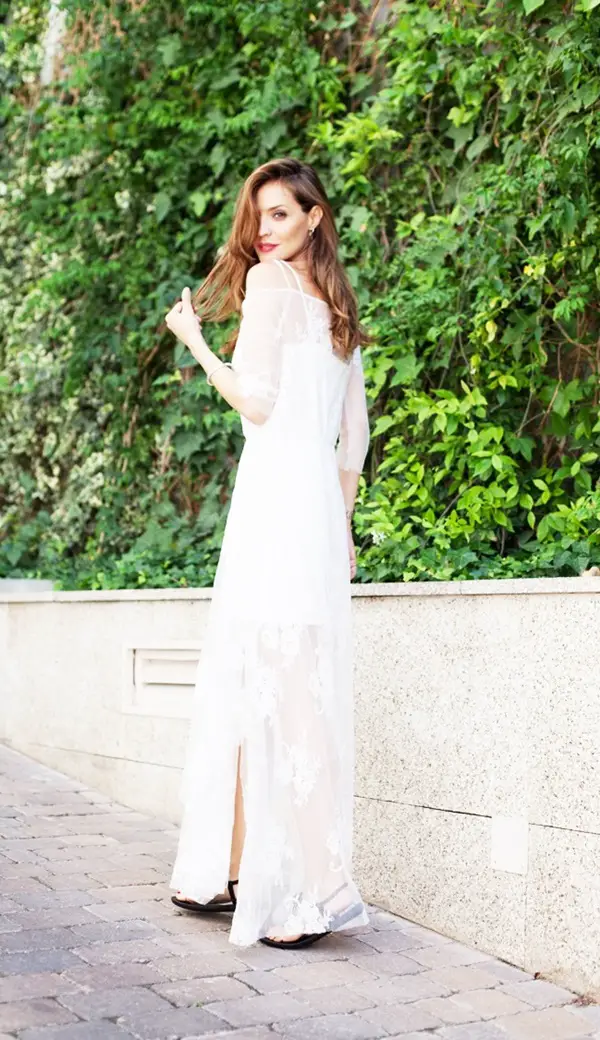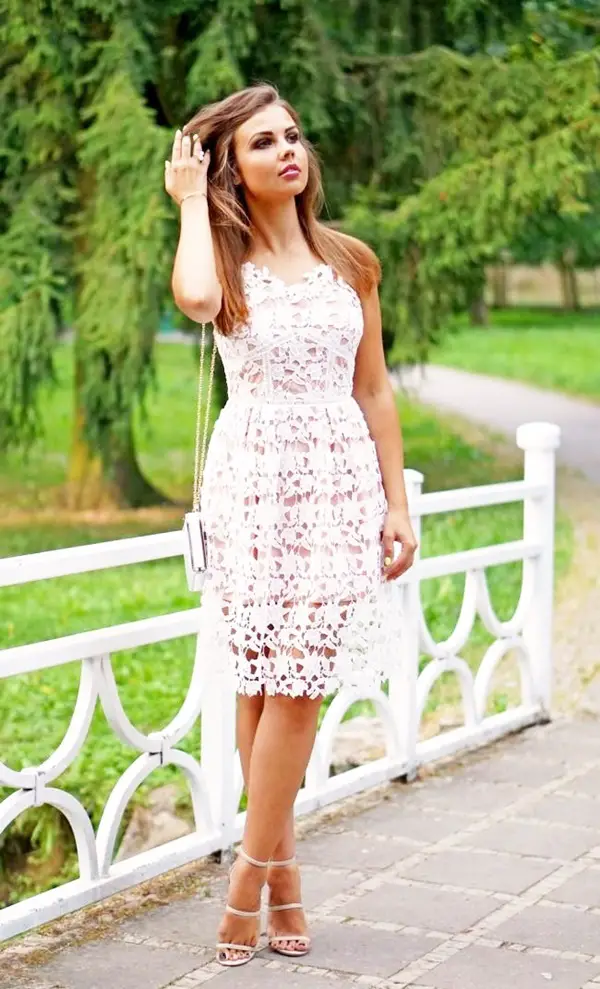 Lace is usually considered a luxury fabric which only rich people can afford. Wearing this type of dress makes every women feel even more feminine and elegant. Moreover, such dresses are just perfect for parties or social events.
A Casual Maxi!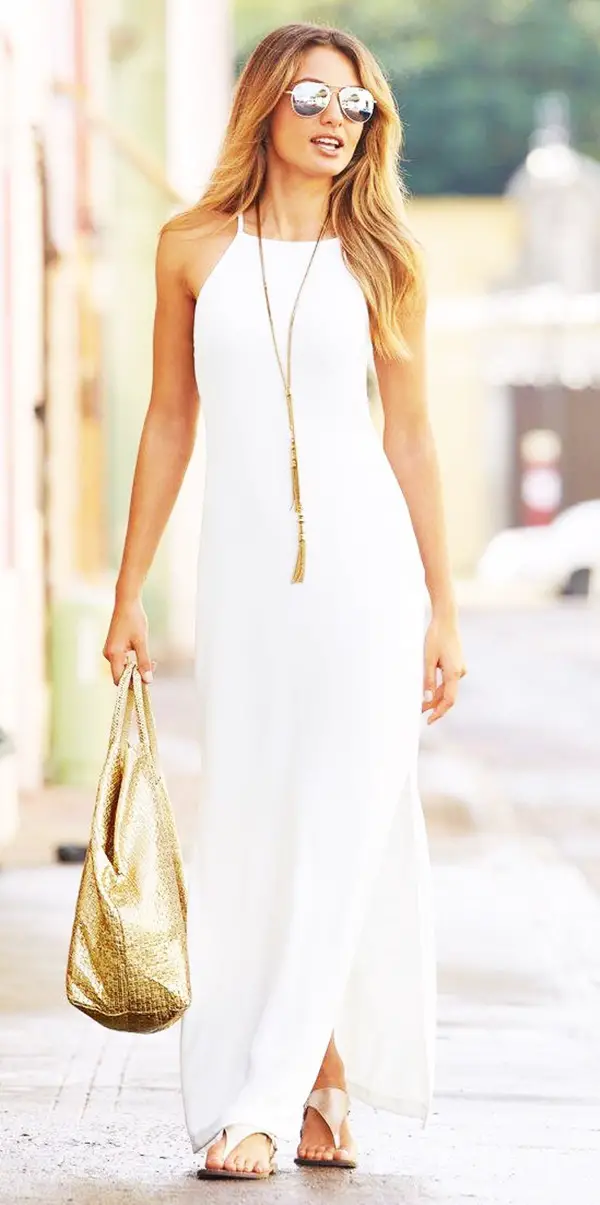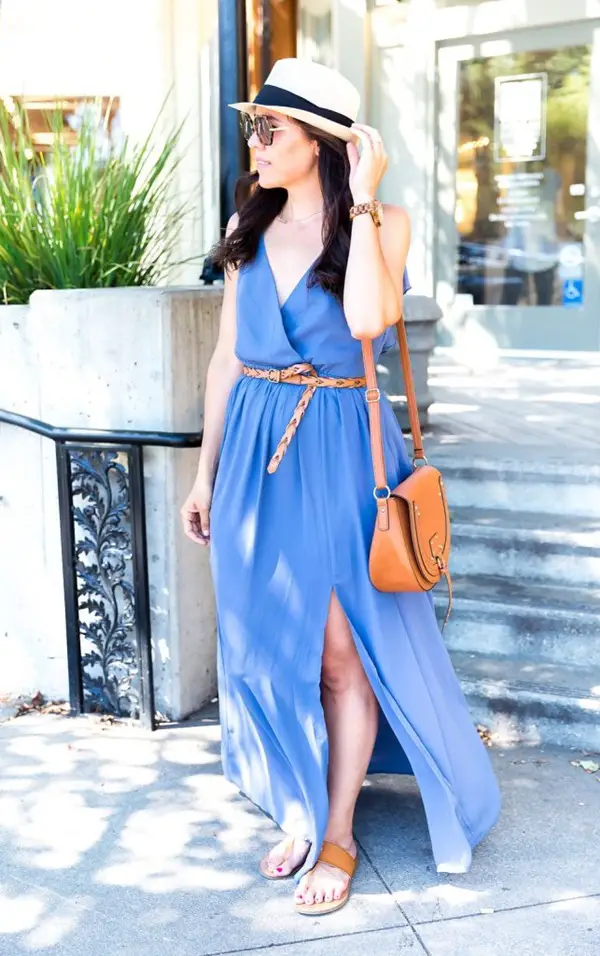 Doesn't matter, you're skinny or not? You can easily go for a casual black maxi dress as one of the cutest dresses idea every women must possess in her closet. A sleeveless option is cool and breezy in the summer, but adding a jacket makes it a comfy option all year long.
A Shirt Dress!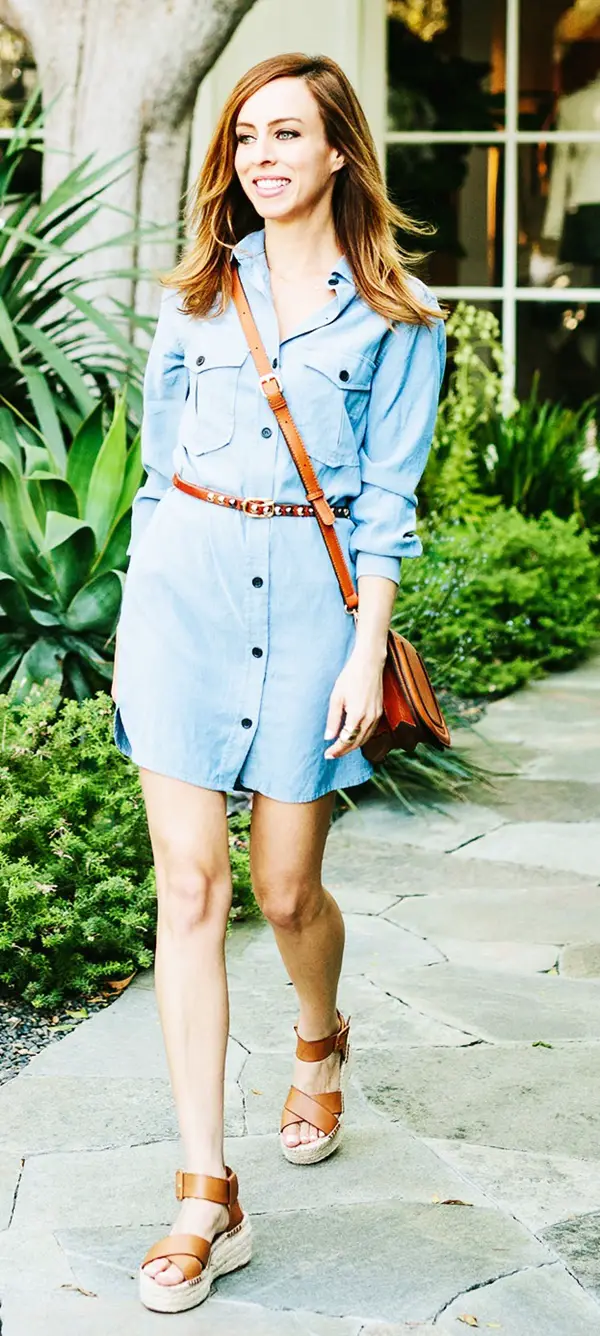 Comfortable and easy to wear, right! The button down shirt dress is the perfect blend of polished and casual look, easy to get in it and easy to take it off. Thankfully, it's great to have shirt dresses in many colors and wear the one depending on your mood.
Summery Floral Dress!
Are you totally gaga about prints, then you must own a floral dress. These dresses are ideal choice for warm days and tea parties. Adding, a dainty bracelet and a cute pair of metallic earrings will do the trick. Here are best outfit ideas for this spring that you can follow and that will keep you updated before you get caught in a bad style statement.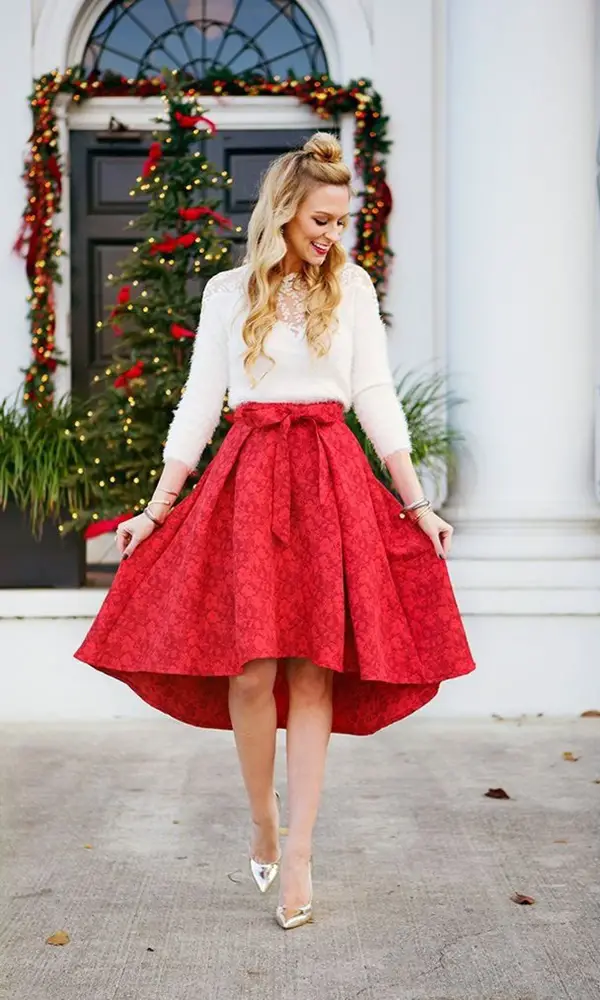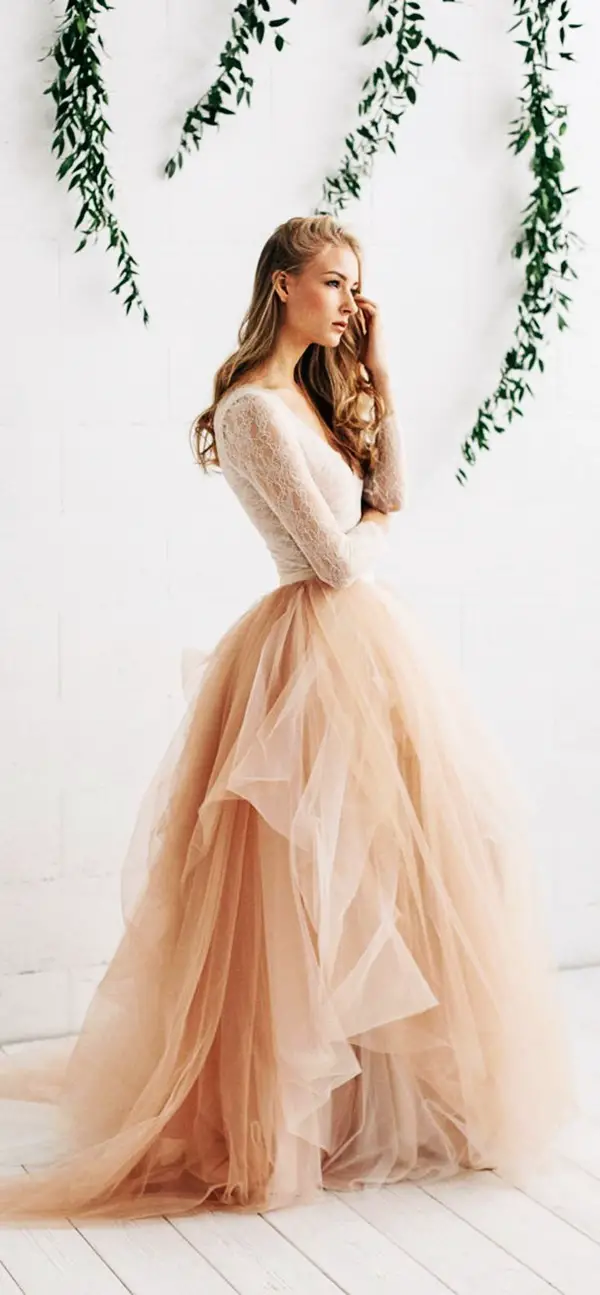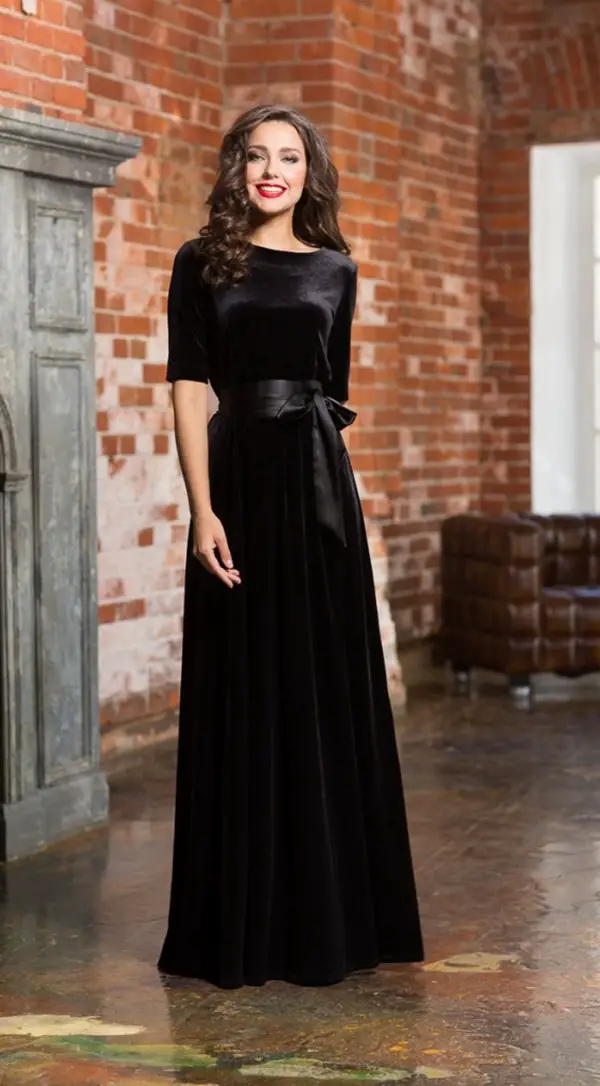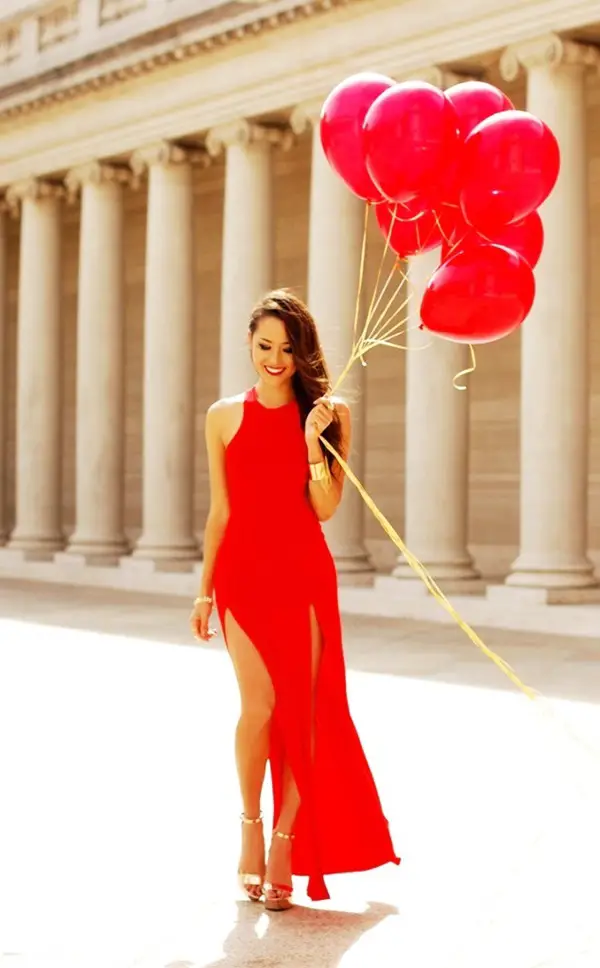 Above statements prove that – Trends may come and go, but these dresses will always be a mainstay in every women closet. From a formal dress to a work standby, you'll be the lady who has it all just by having these few pieces. So, incorporate these dresses into your life and you'll never be left with a choice of wearing anything again. Here you're searching for interesting and unique tips that make you look comfy and stylish in little dresses.