Freezing mornings are too lazy to wake up in the morning. At such low temperatures, it is very tough to decide on warm clothes that can give style to the work. It is better to change your wardrobe into a winter wardrobe to ease this morning task. The winter wardrobe should integrate both style and warmth intelligently. We have collected some of the best Elegant Winter Work Outfit Ideas and Acrylic nail art designs that can help you to dazzle at the work.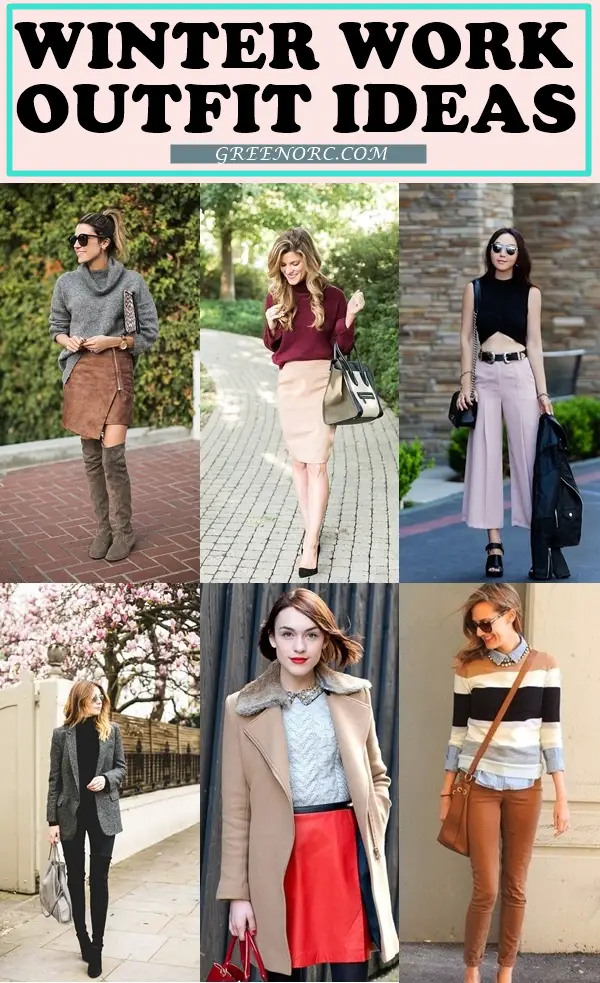 Walk with confidence and be an inspiration of style at your workplace. Let us explore different looks for this winter with below work outfit ideas.
Winter Work Outfit Ideas
Printed bottom wear with a duster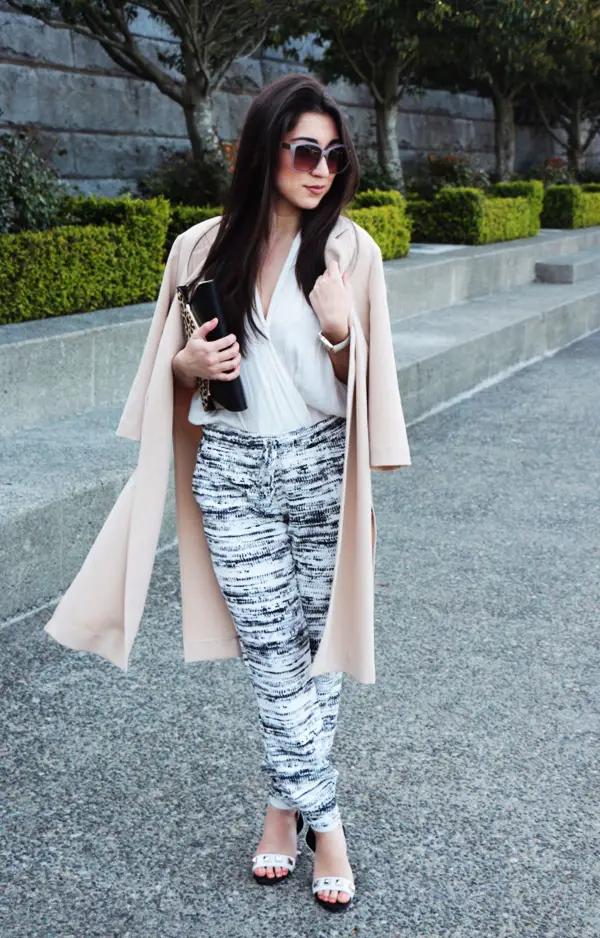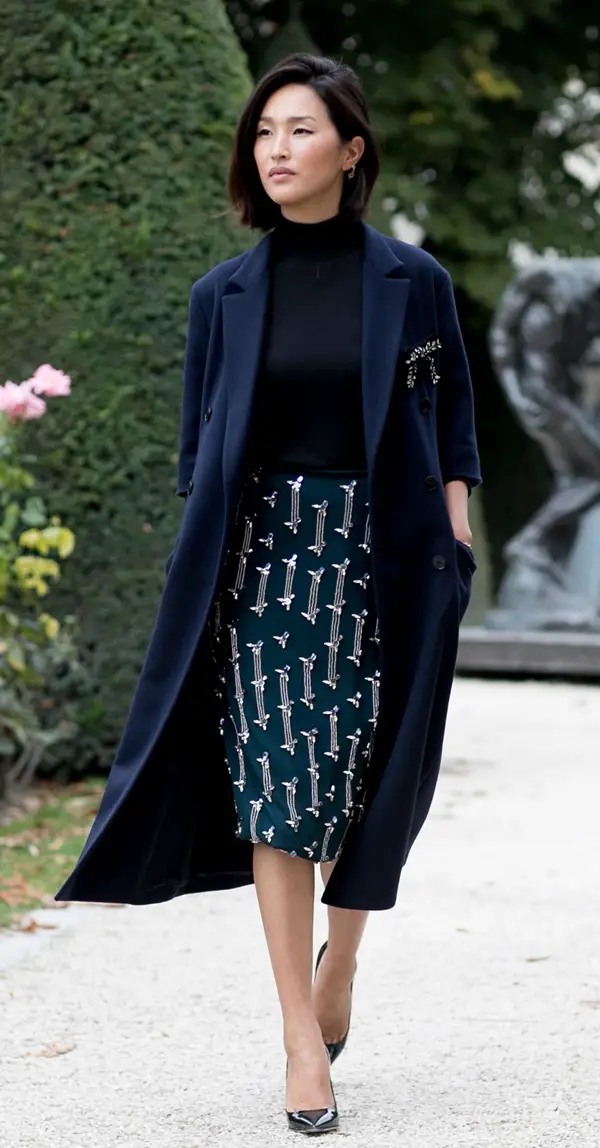 Printed bottom wear is always in passion and thus we can use it in the list of Elegant Winter Work Outfit Ideas. Pair this attractive printed bottom with a duster preferably of warm fabric and has the look of lustrous velvet.
Skirt with a sweater and knee-length shoes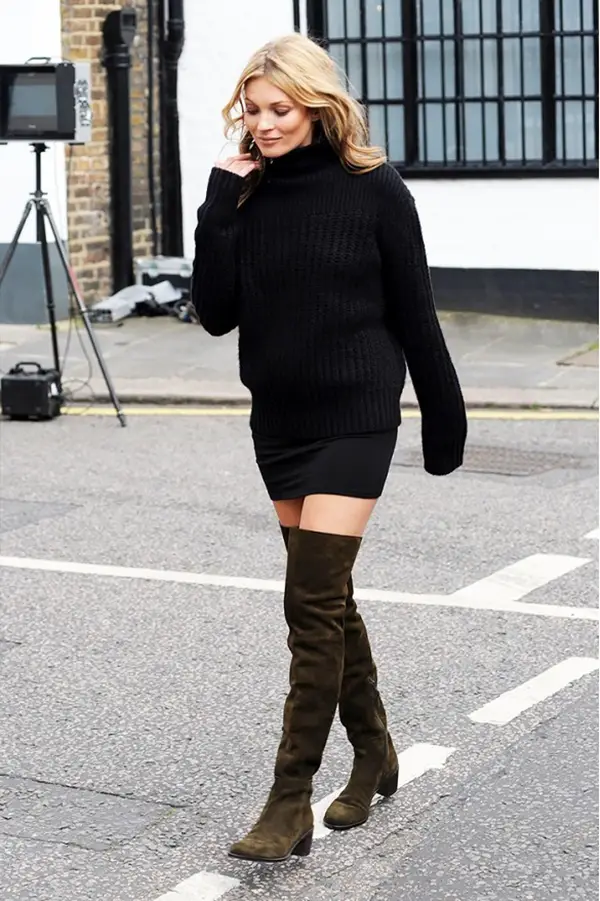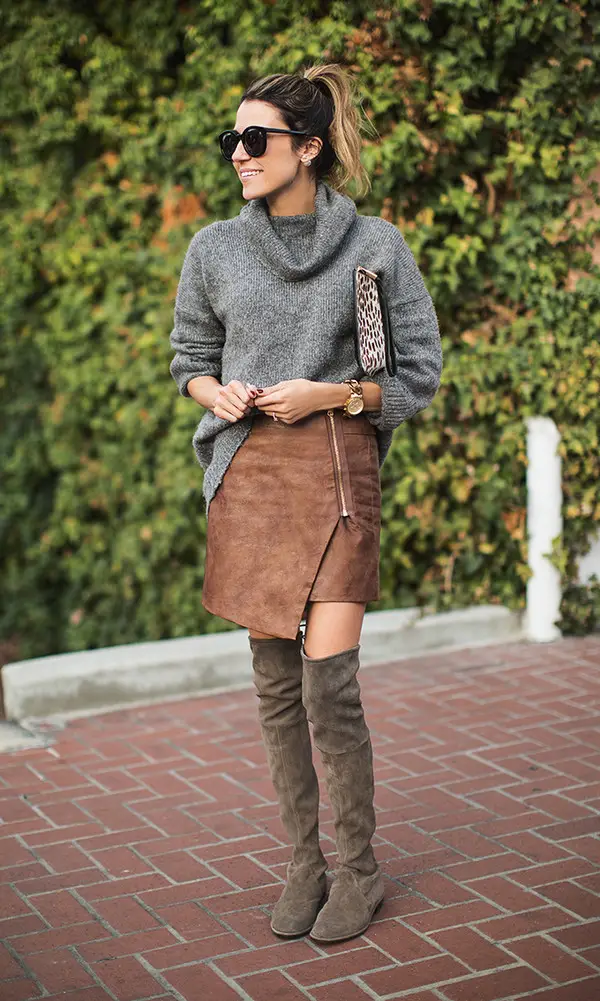 Skirts will make you look appealing and confident. You can have a sweater over the skirt to get that warm in the freezing season. Pair knee-length shoes make this attire to protect your legs from cold. You can have knitted socks under the knee-length shoes.
Pencil skirt with a turtleneck top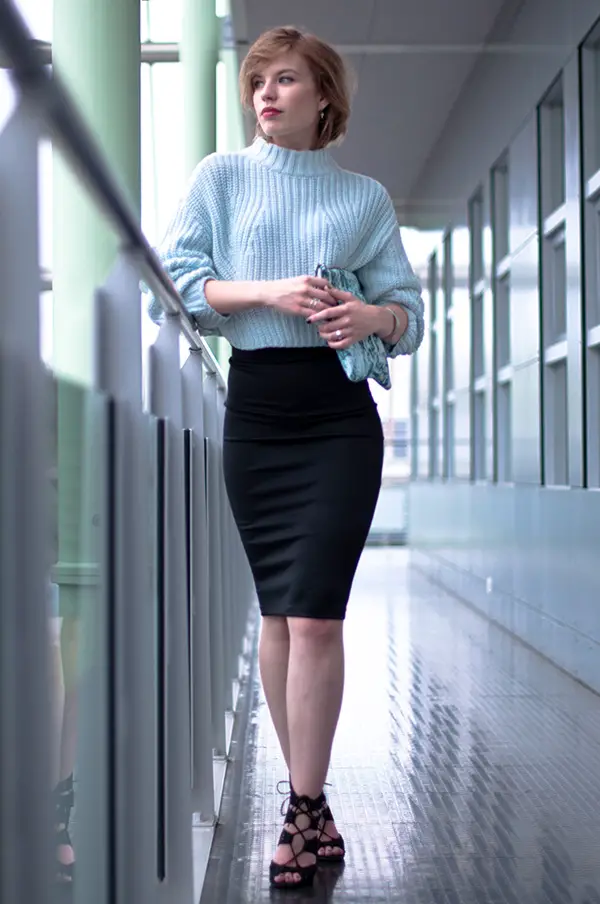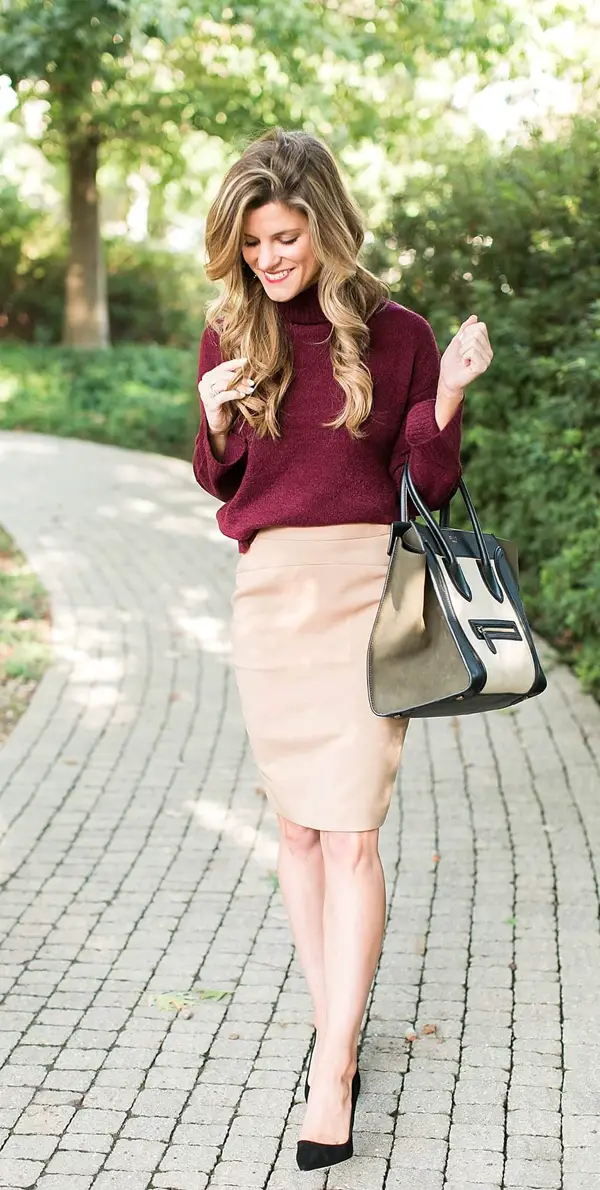 Turtleneck tops are a must-have outfit in the winter wardrobe. Turtleneck design goes perfectly with the work outfit rules and also looks stylish. You can pair a turtleneck top with a pencil skirt. Complete the outfit with nice heels.
Blazer over button-down shirts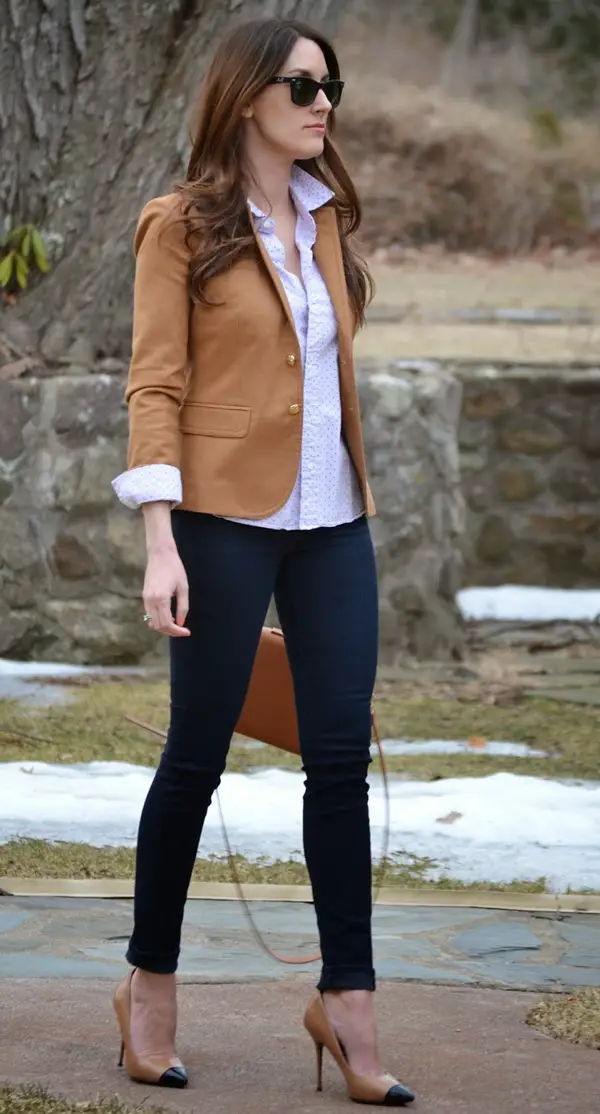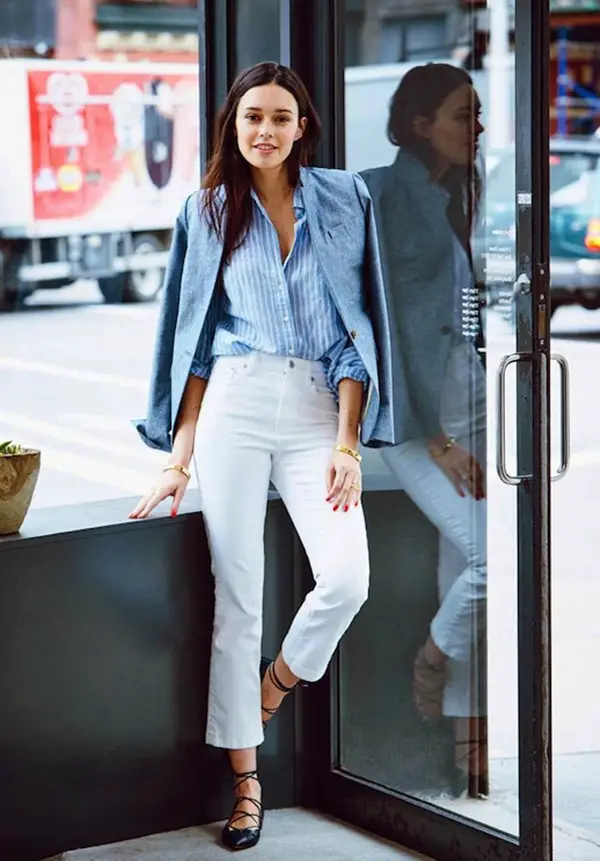 Blazers will be perfect for the winter season to be used as a work outfit. You can go with the dark pastel shade of the blazer. Team it up with a nice shirt or light shade. You can have this combination with a skirt, trousers, or formal pants also.
Dark pantsuit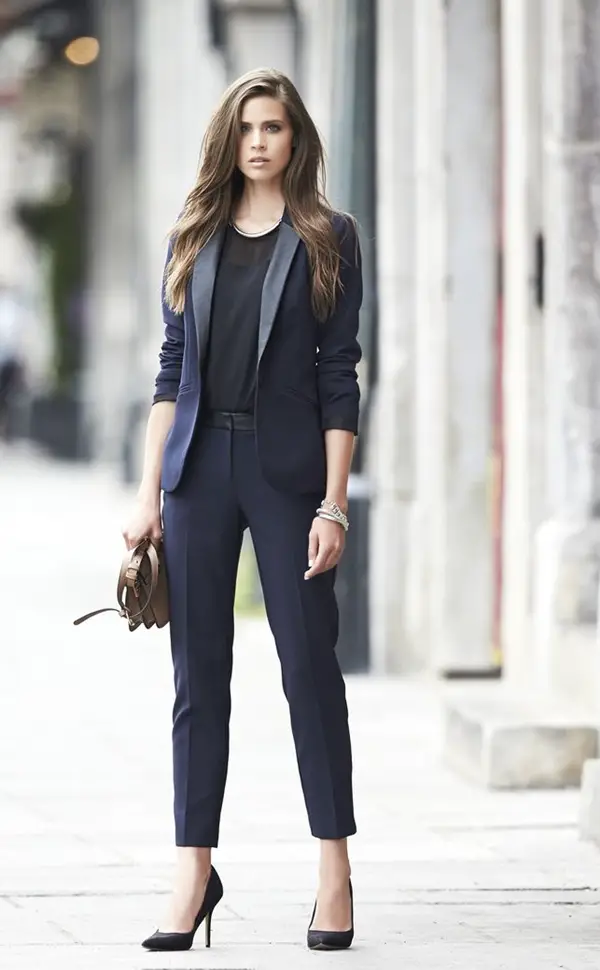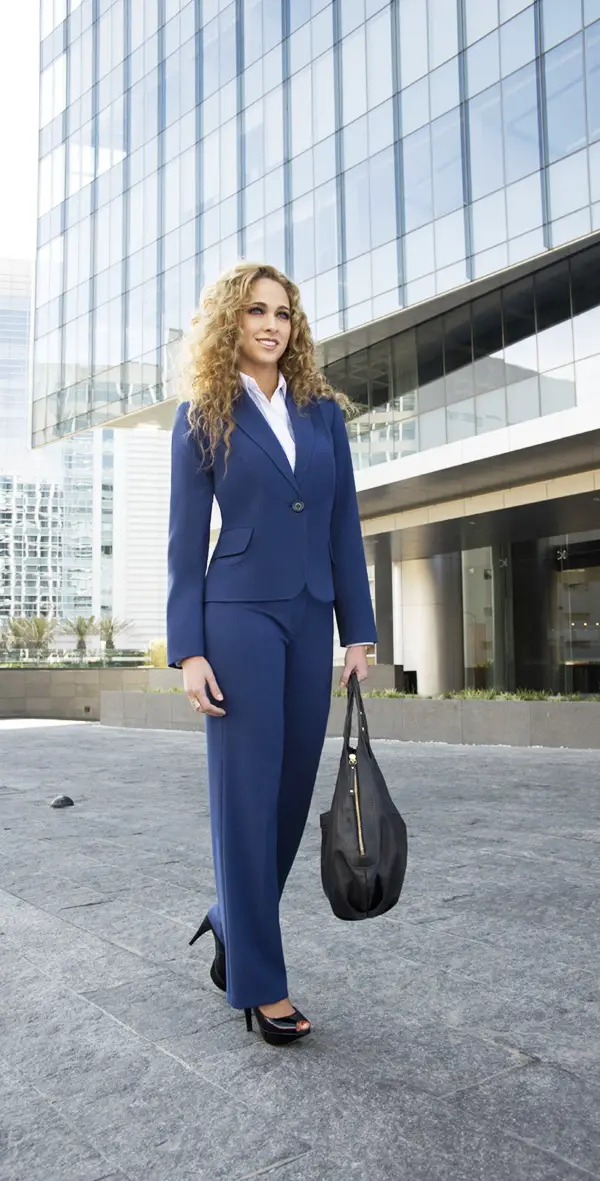 Pantsuits are on the top of the list including perfect workwear. Choose dark shades for the pantsuit like navy blue or black. Pumps are casual shoes that will enhance the overall look of the pantsuit. Pair the attire with a nice scarf around the neck to feel cozy.
Knitted sweater overskirt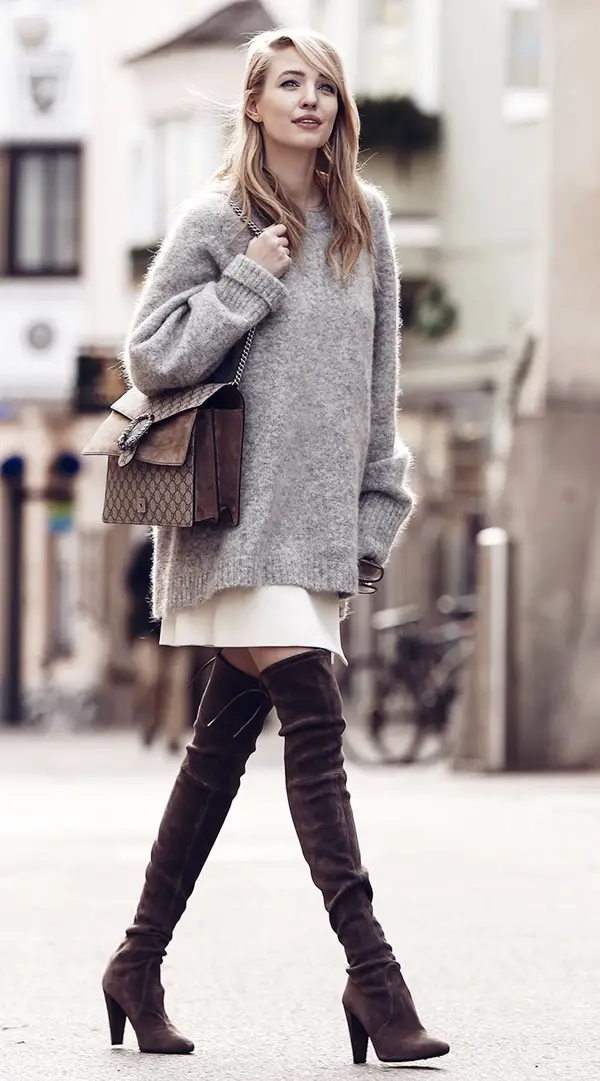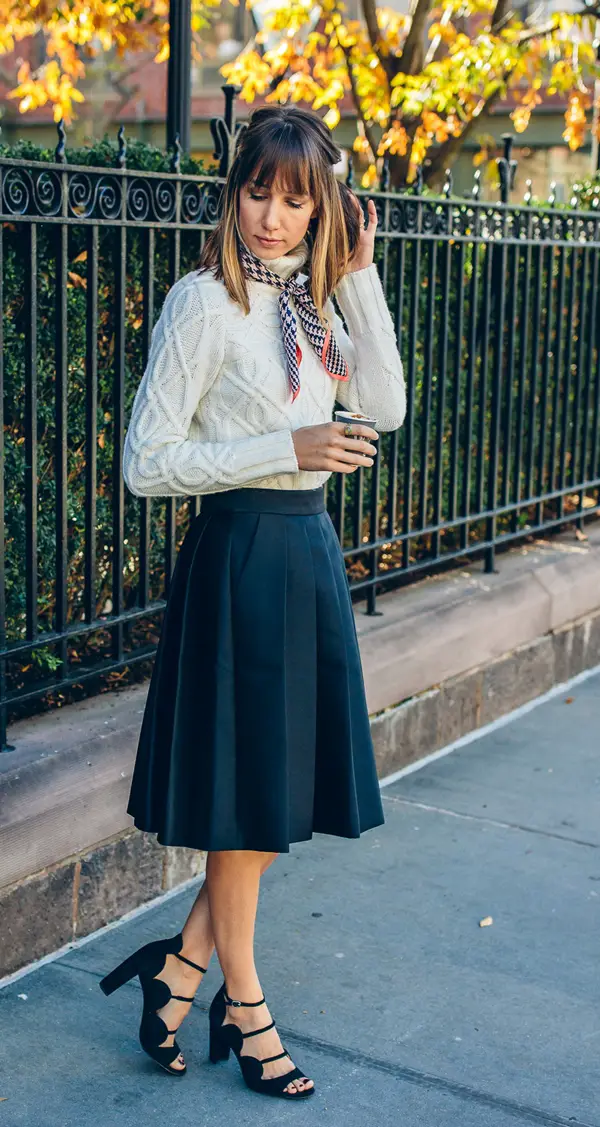 Elegant Winter Work Outfit Ideas must include sweaters for the warm and comfortable winter mornings. Knitted sweaters give the cozy feeling to work with confidence at work. You can wear a knitted sweater over skirts.
Wide leg pants with a jacket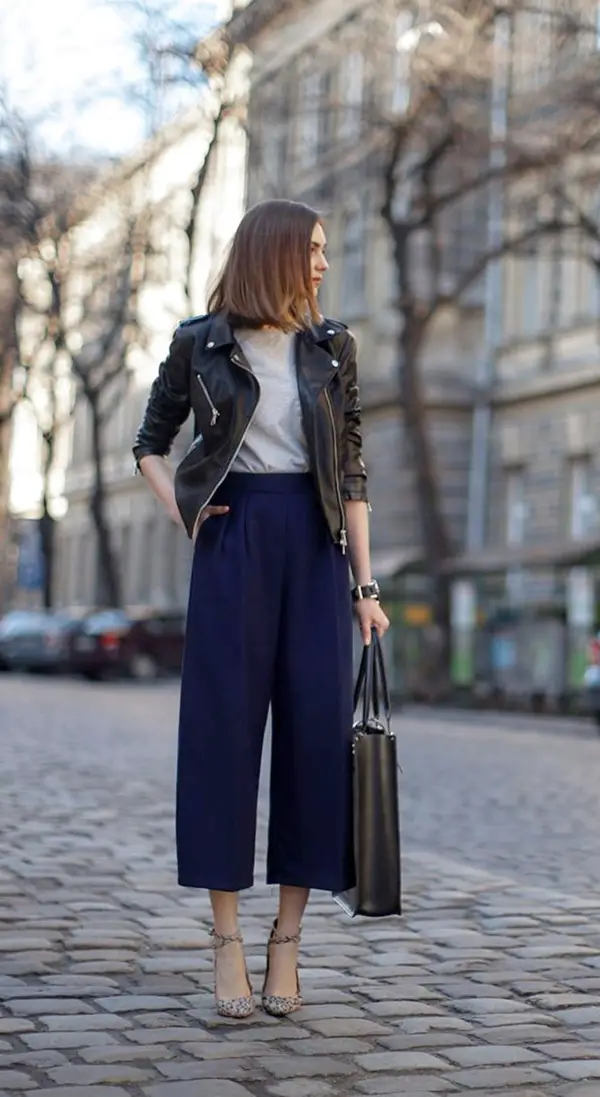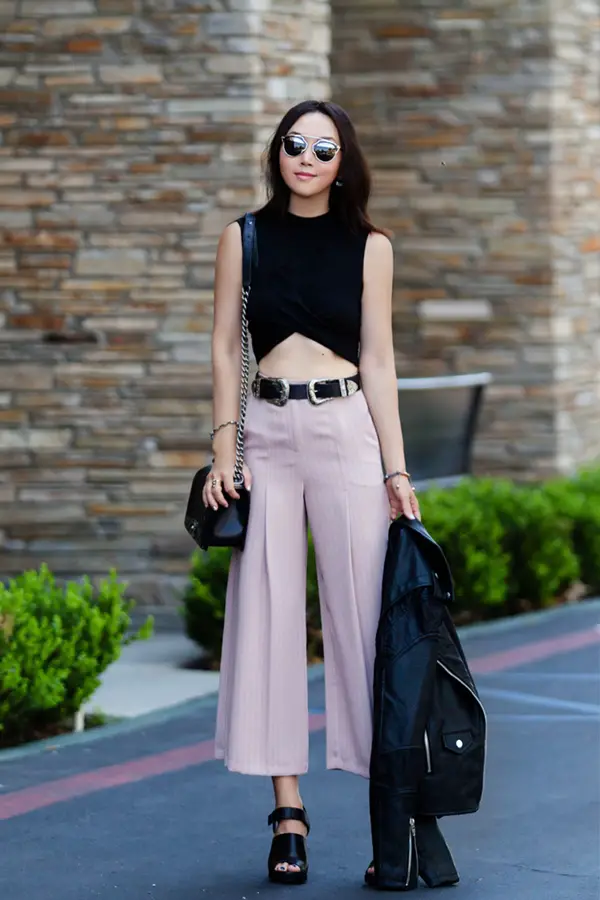 Wide leg pants are too sexy to handle. These pants give complete coverage to be protected from freezing winter. Have a pastel jacket over these wide-leg pants.
A minimal look with a black suit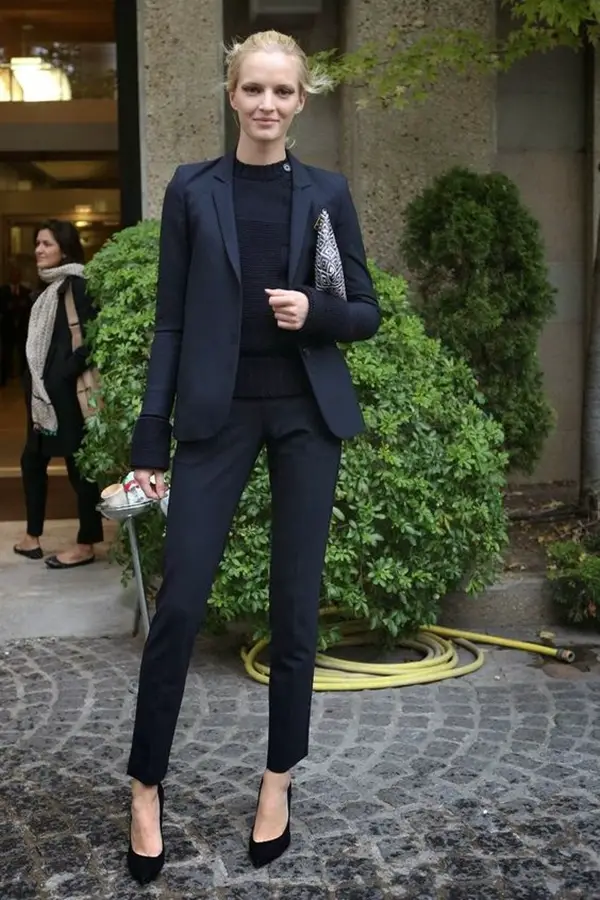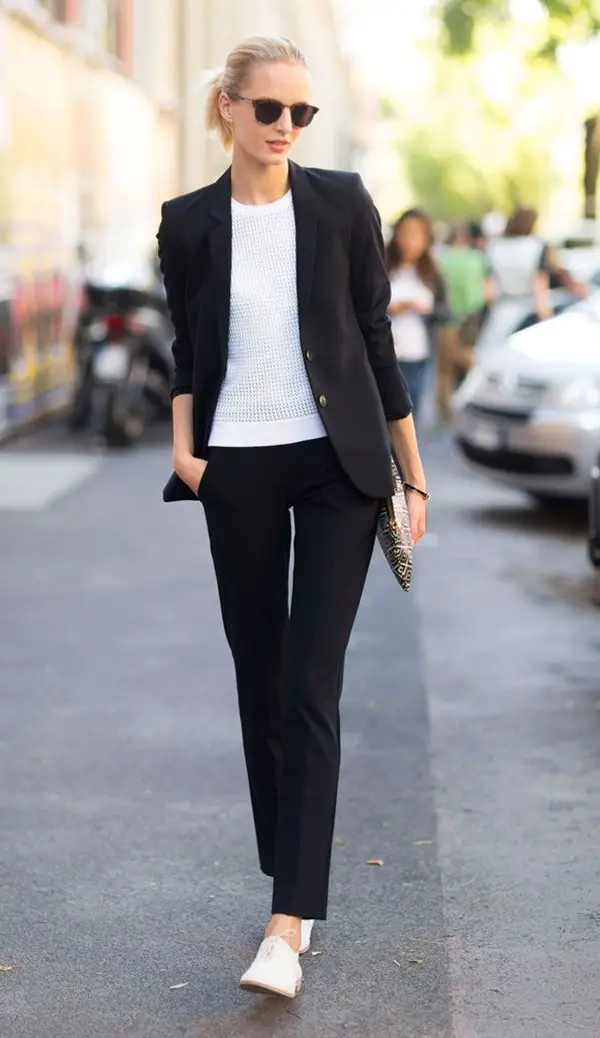 Black color provides warmth and looks perfect at the office. Suits are the basic office wear you should include in your wardrobe. You can carry a minimal look with black suits and pumps.
Jumpsuit with blazer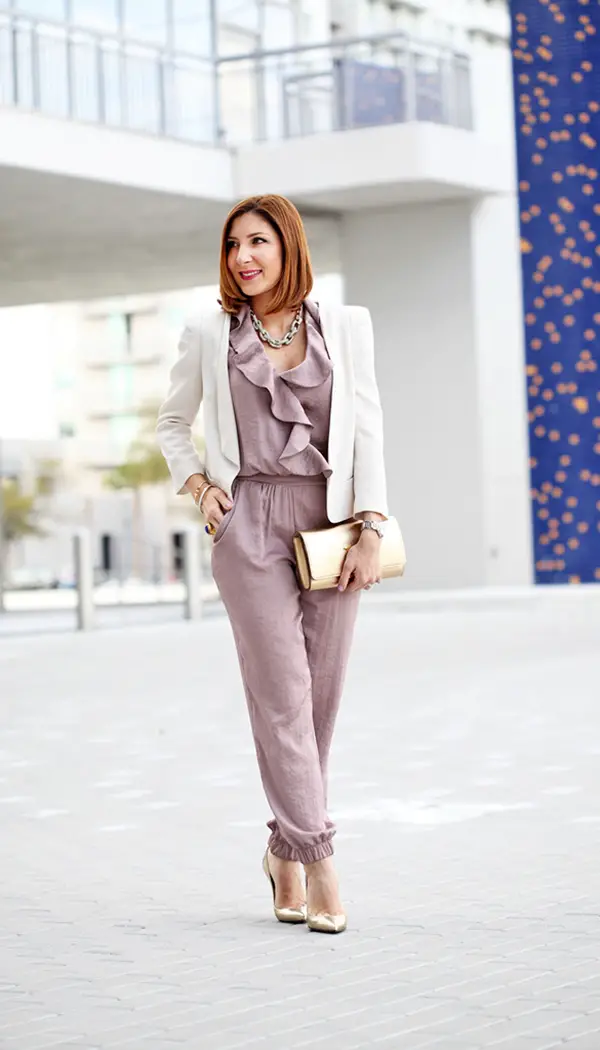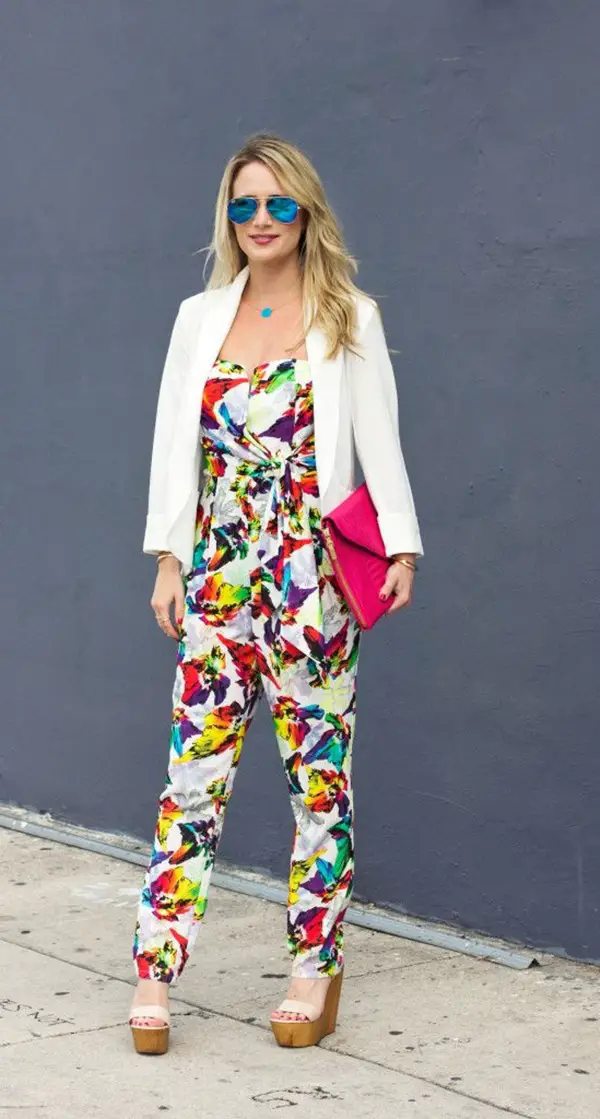 Jumpsuits are commonly worn in summer but you can also include it in your winter wardrobe. Just pair the jumpsuit with a blazer and it will protect you from cold giving you the desired stylish look. Go with the pumps or block heels with this jumpsuit. Braids always give you a pretty cute and elegant look. There are plenty of braid hairstyles you can keep changing on daily basis to achieve a charming look.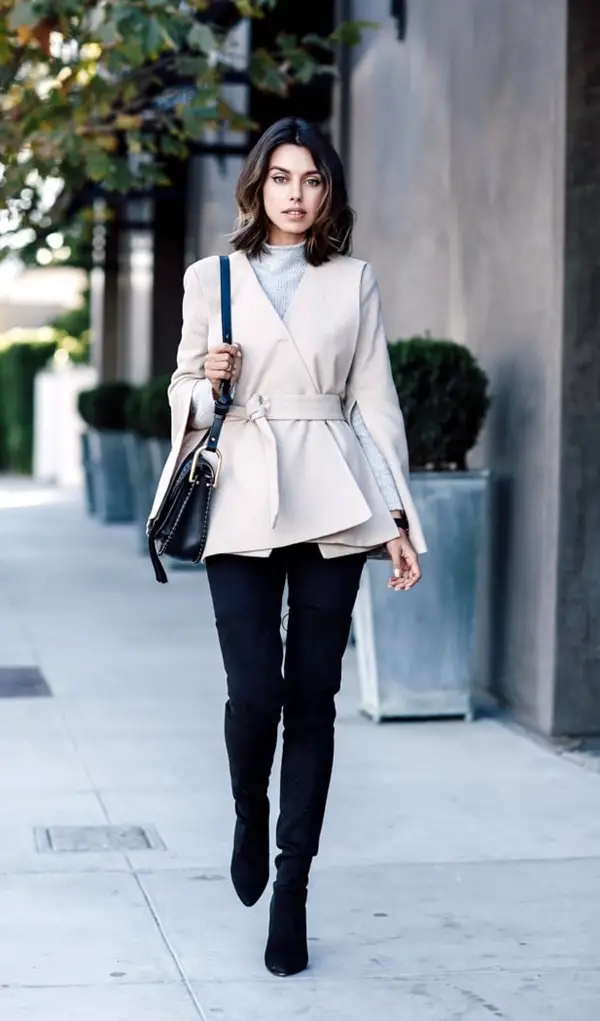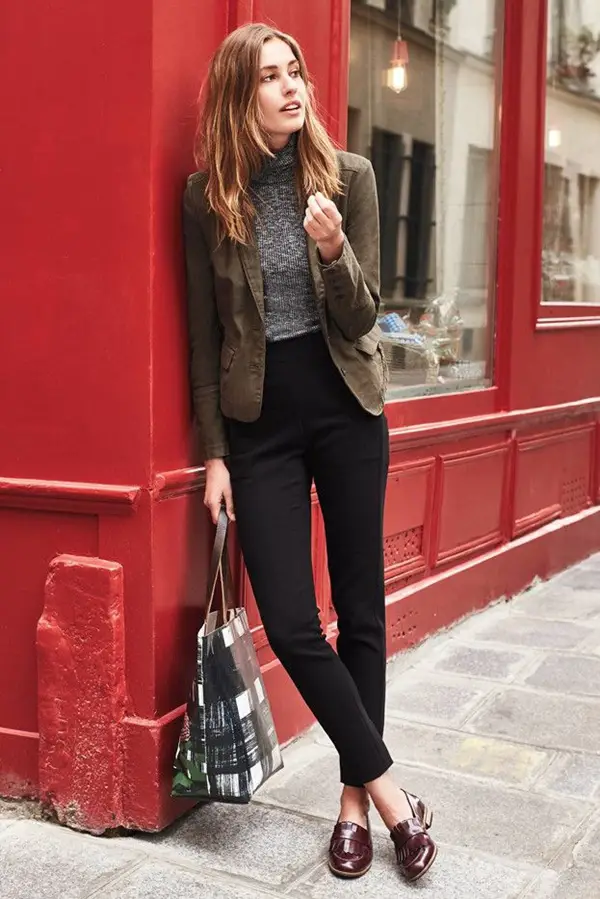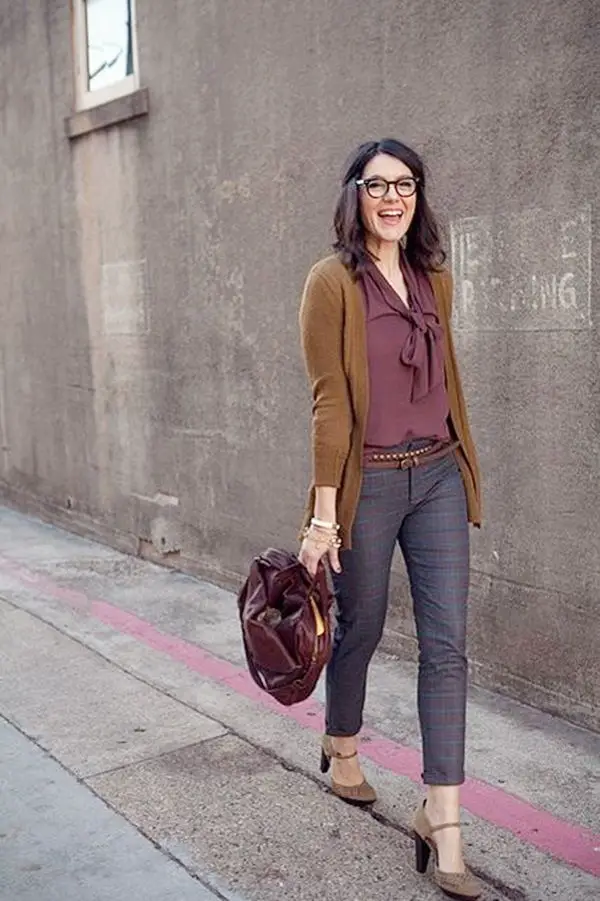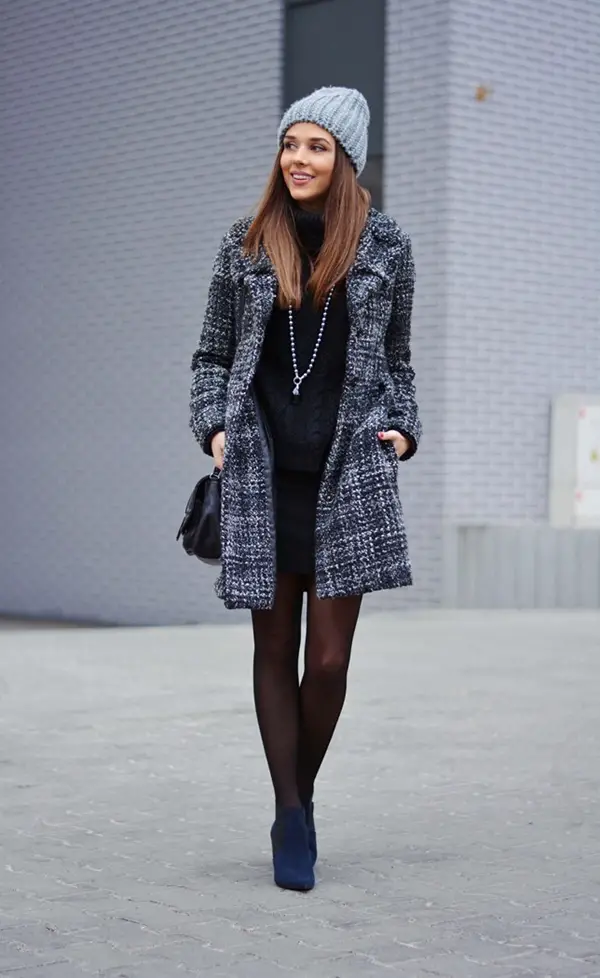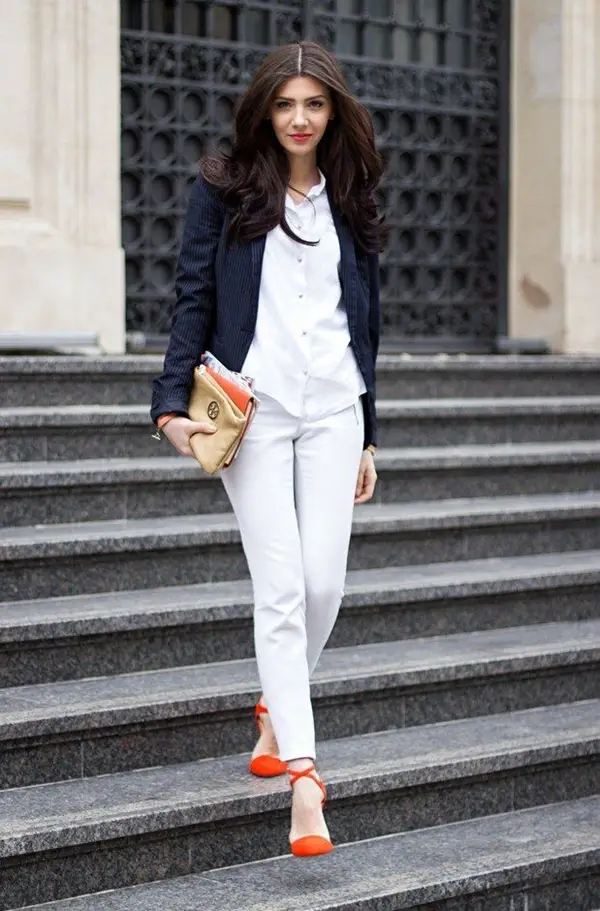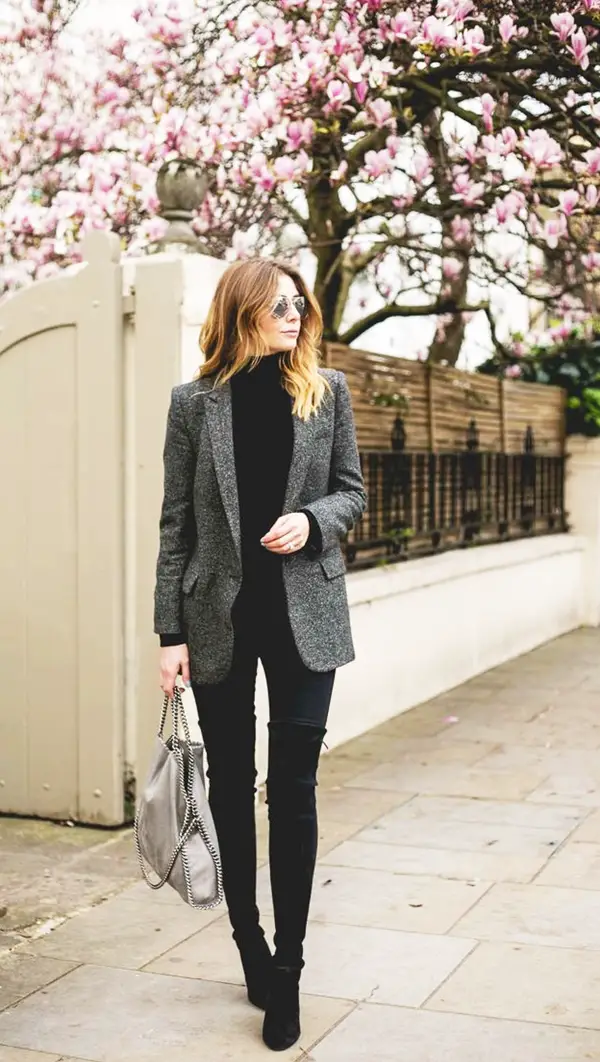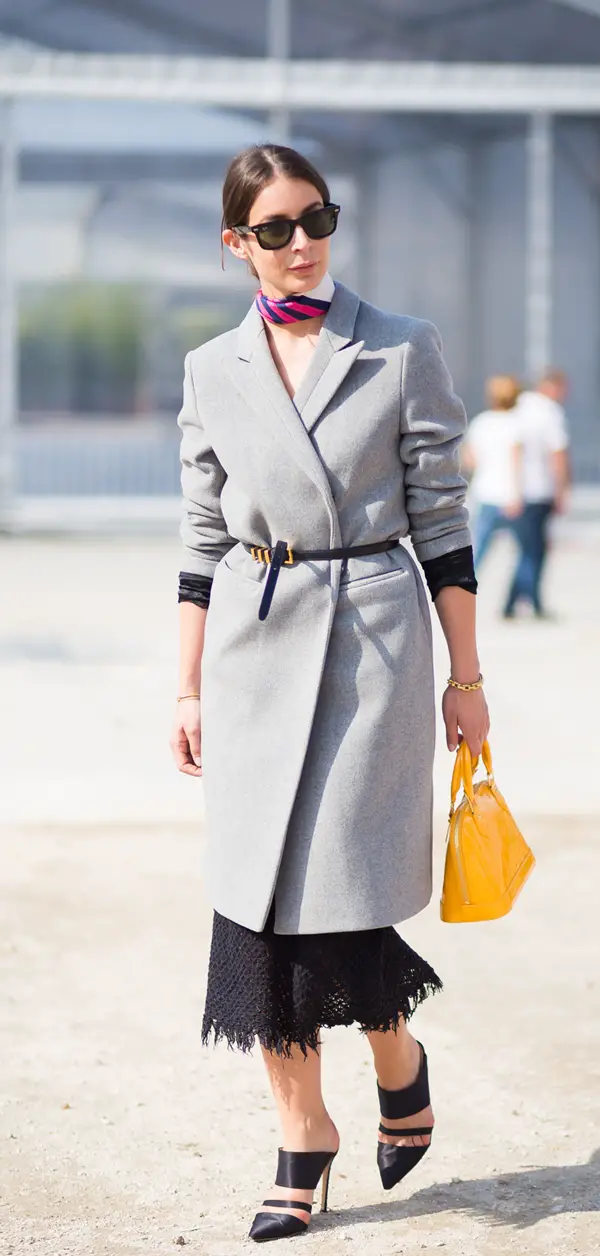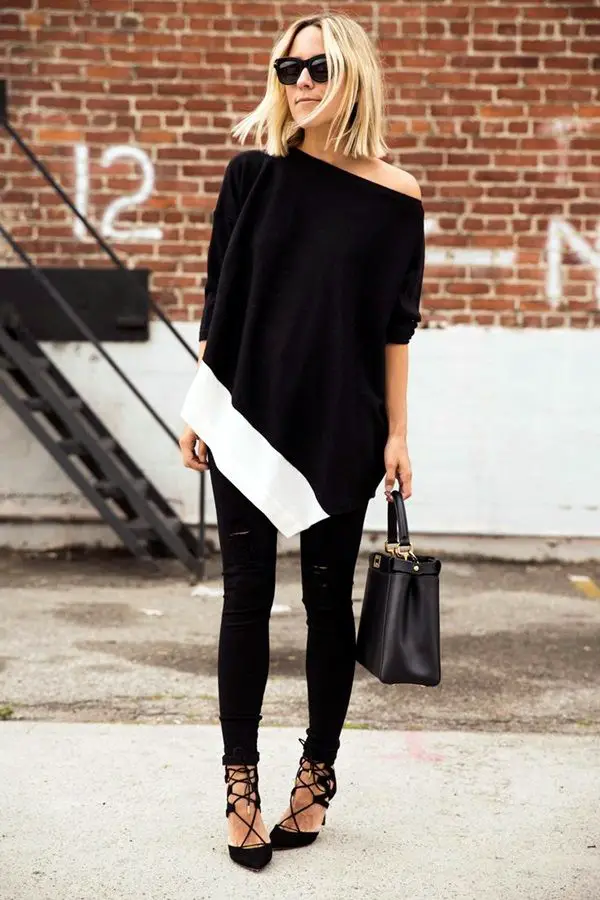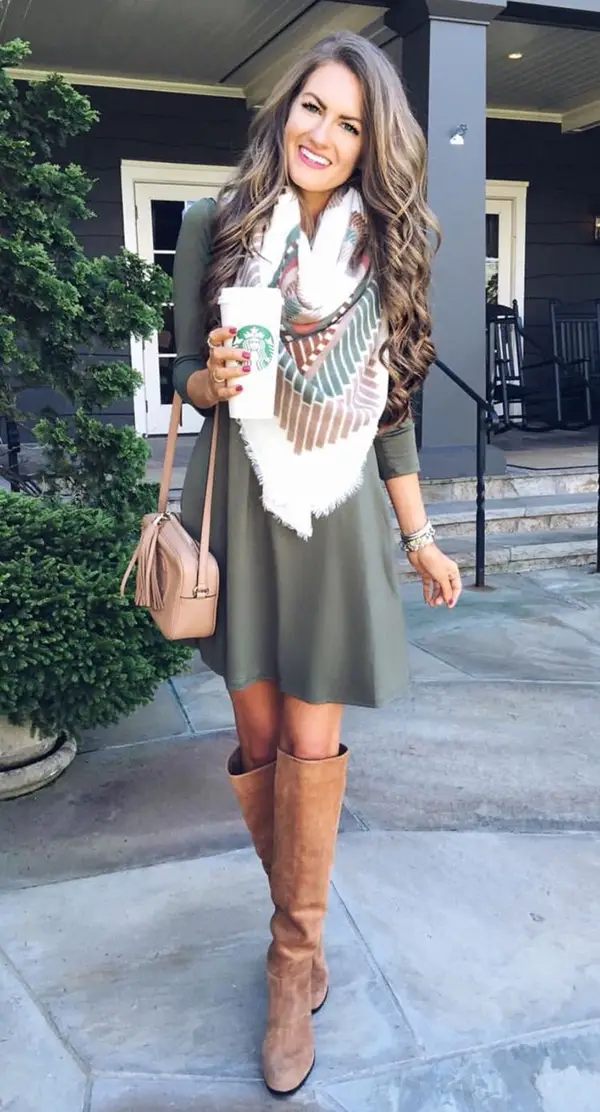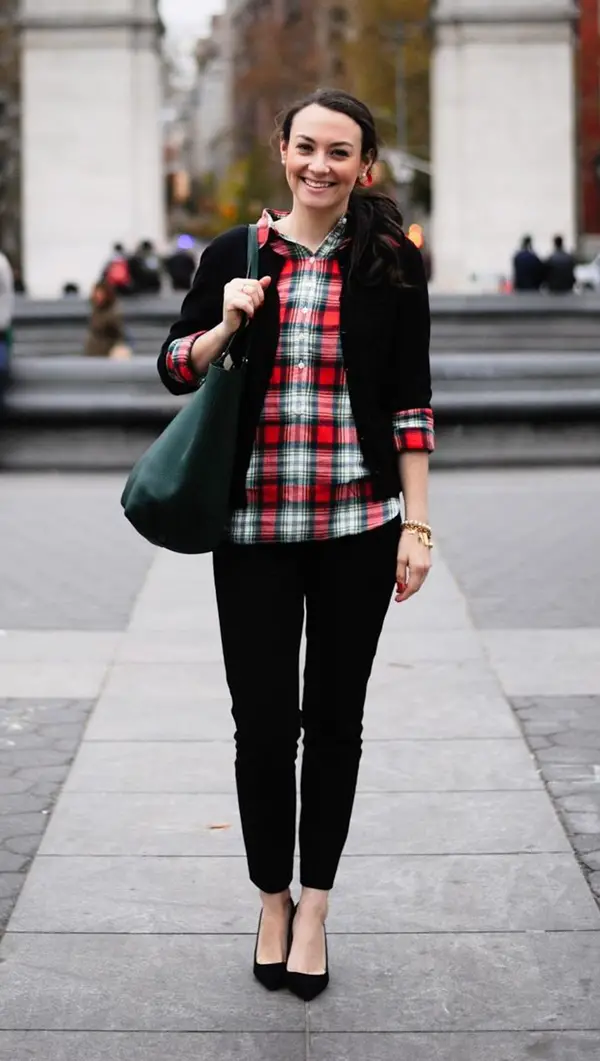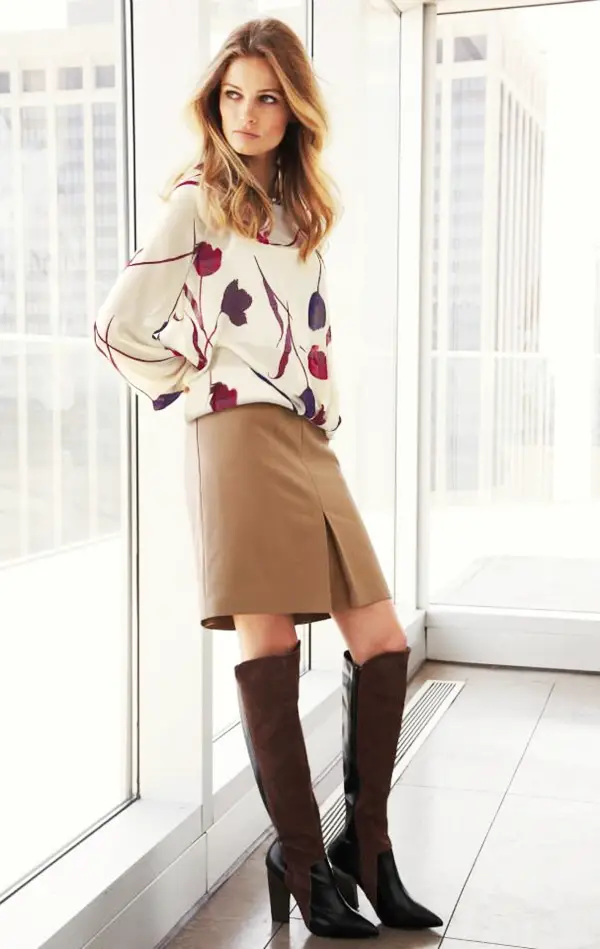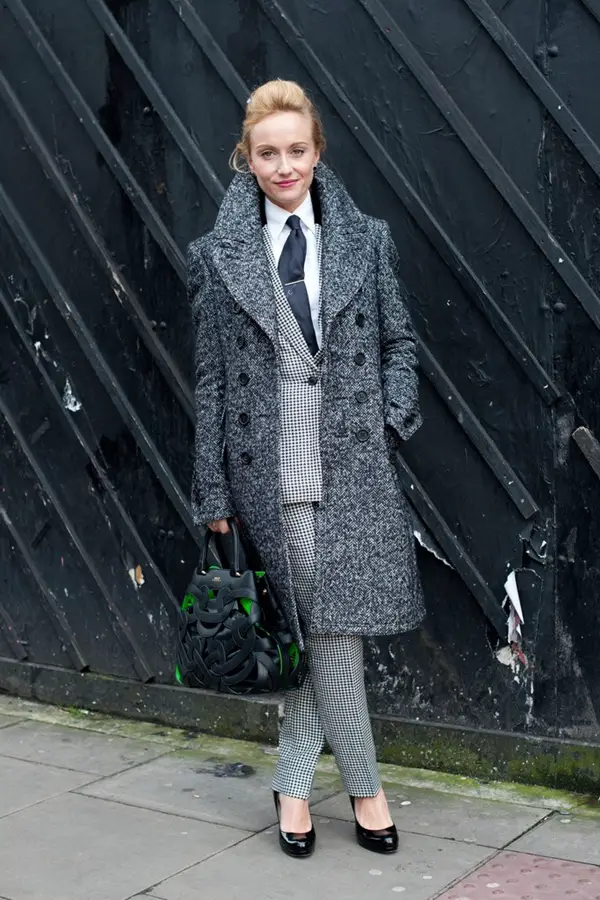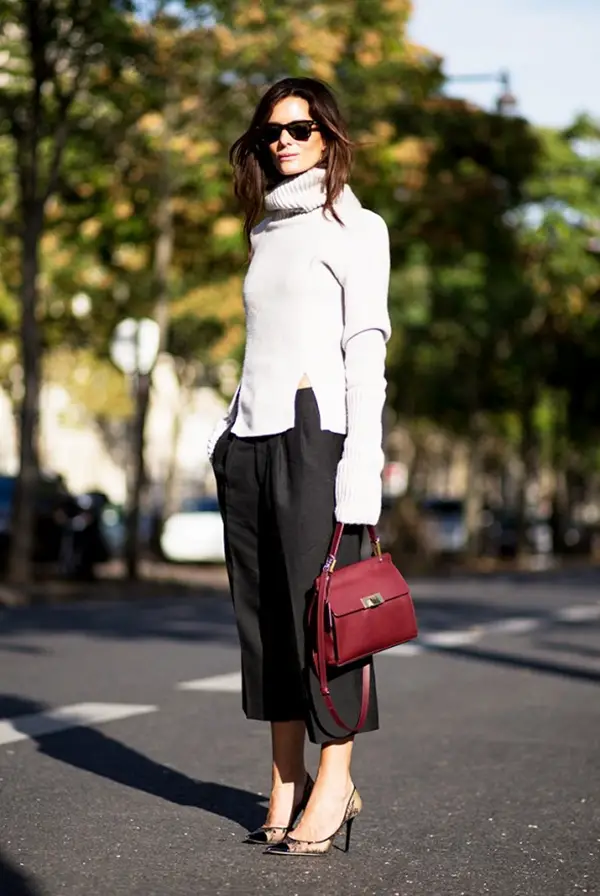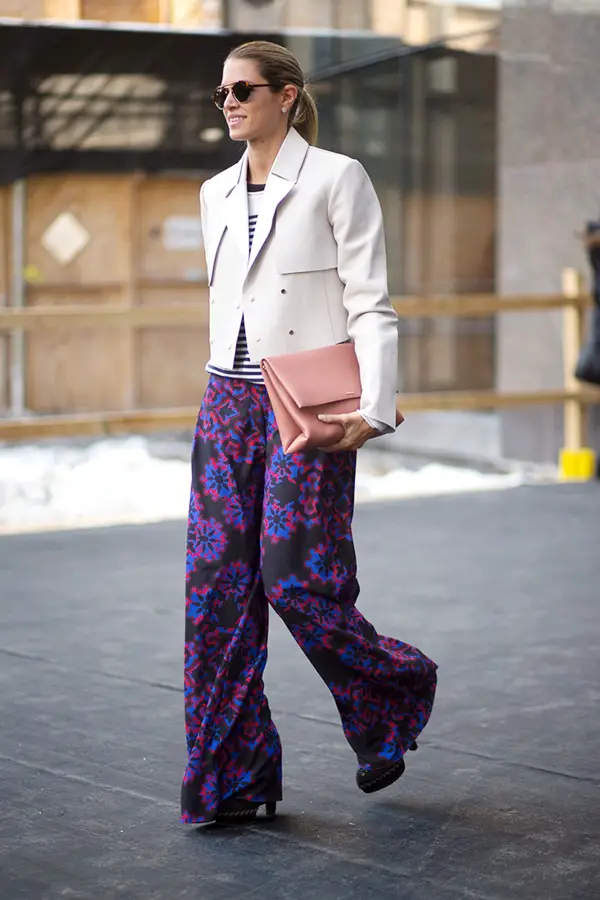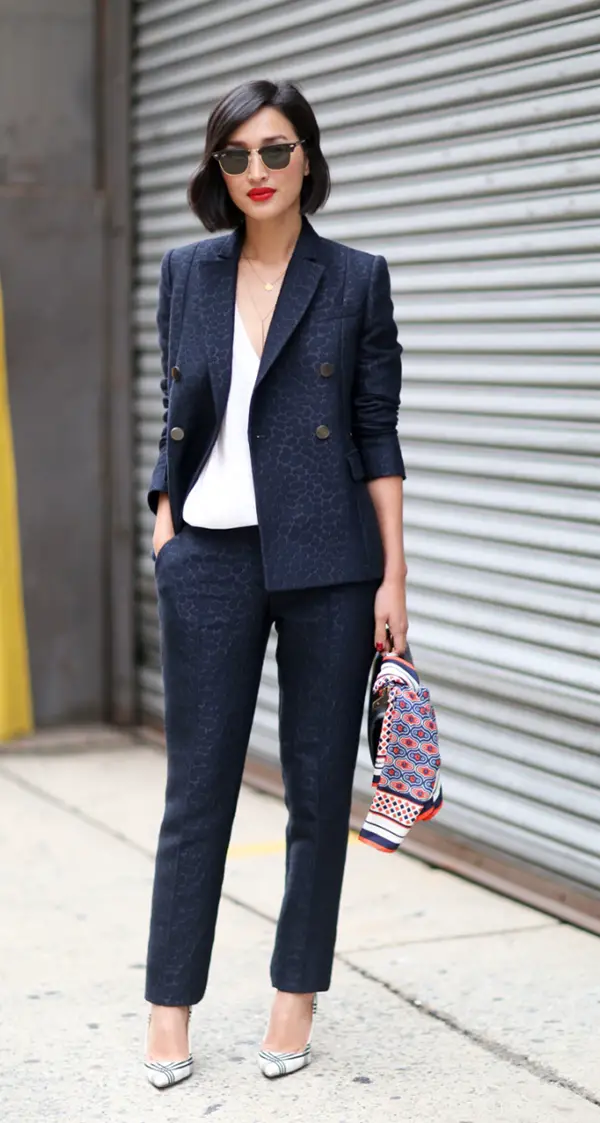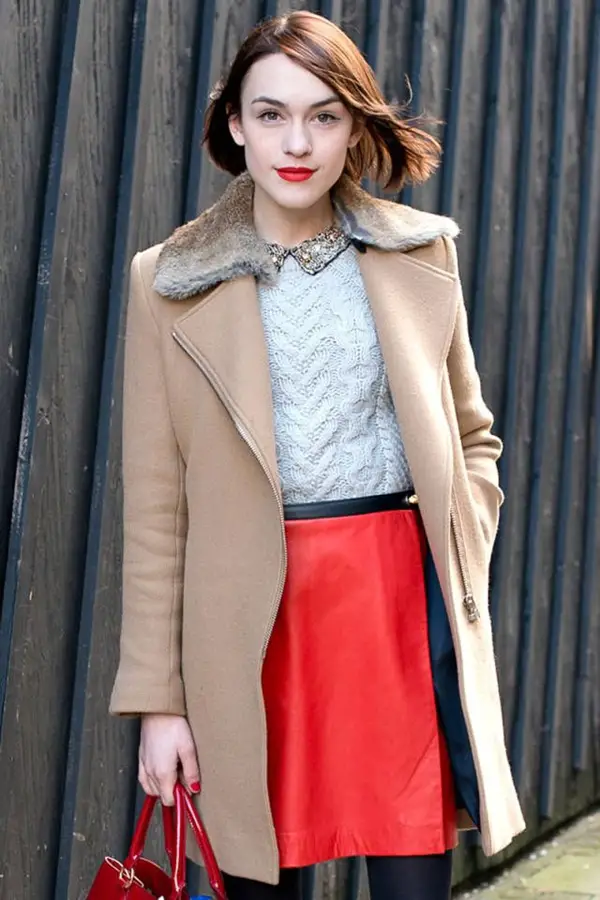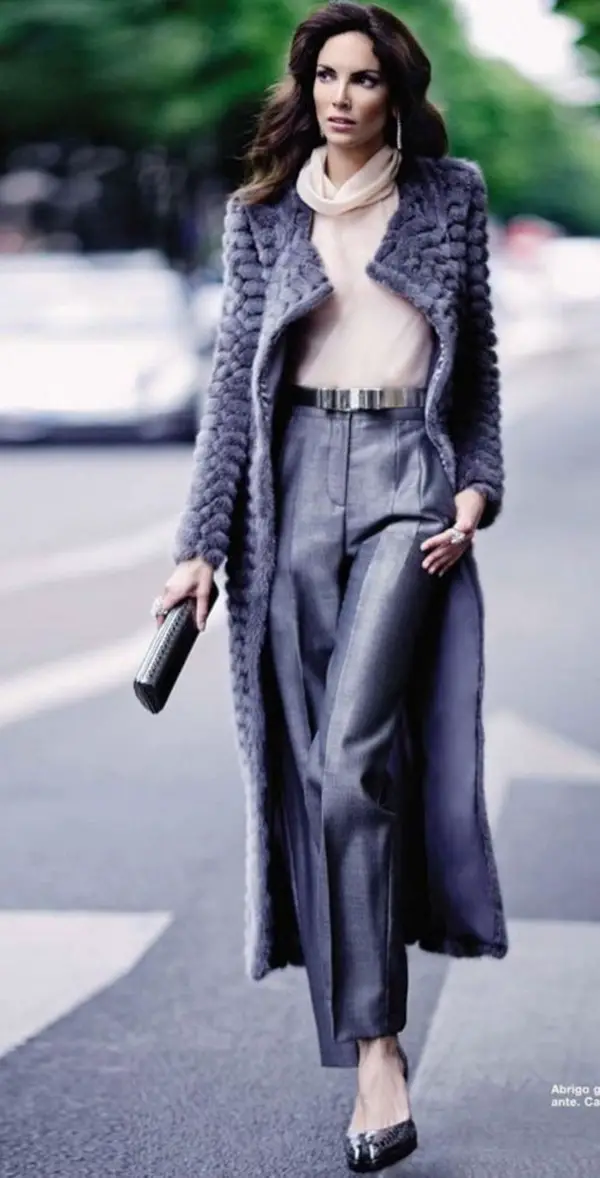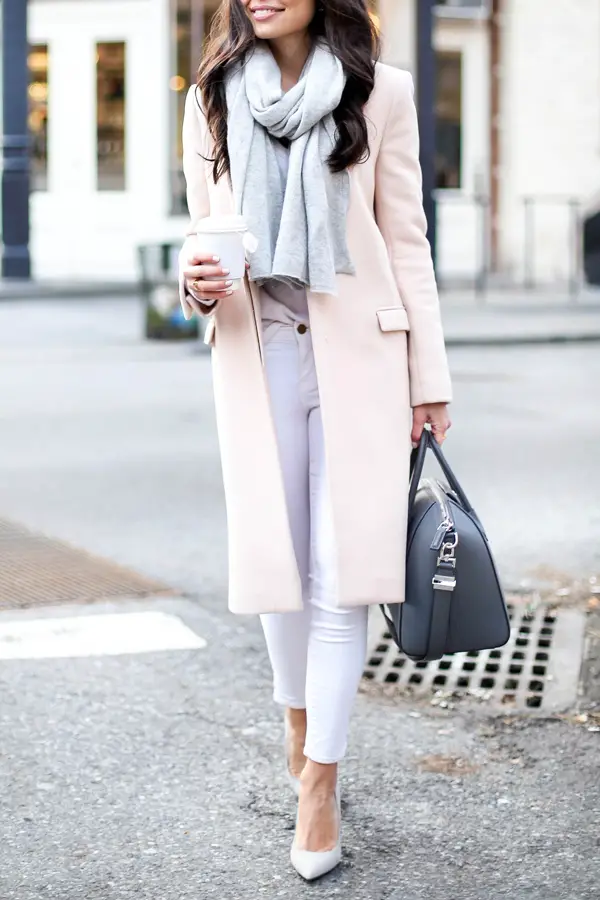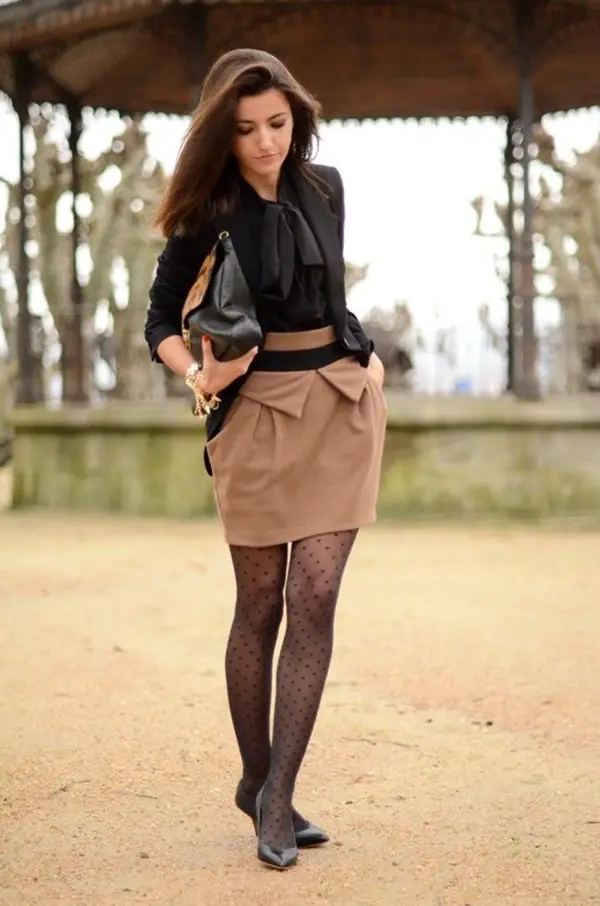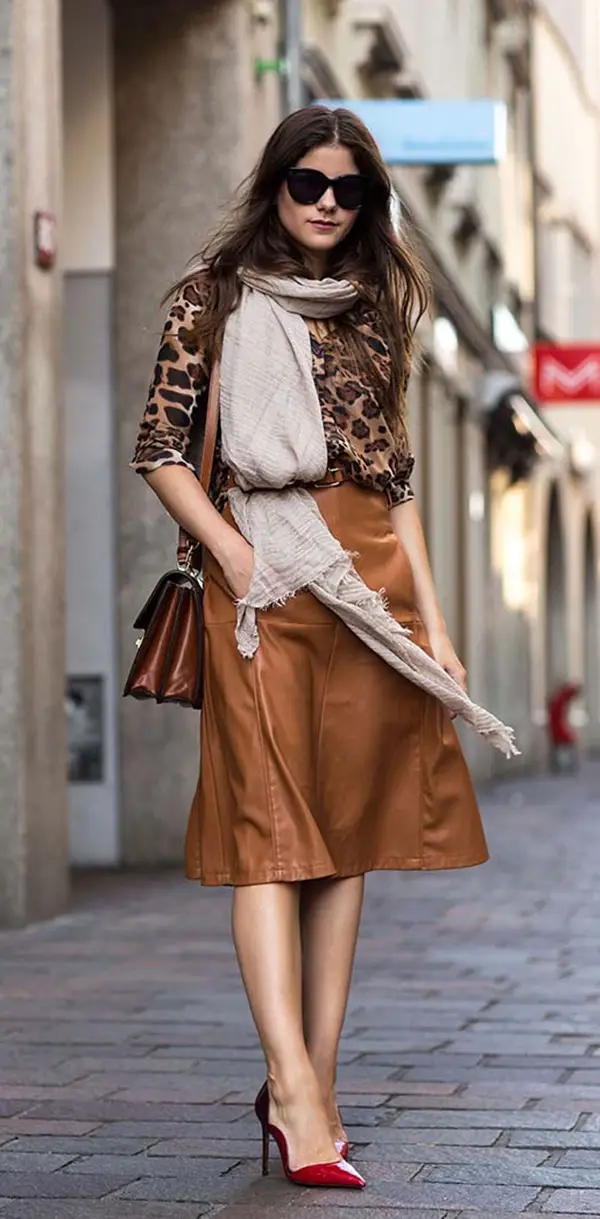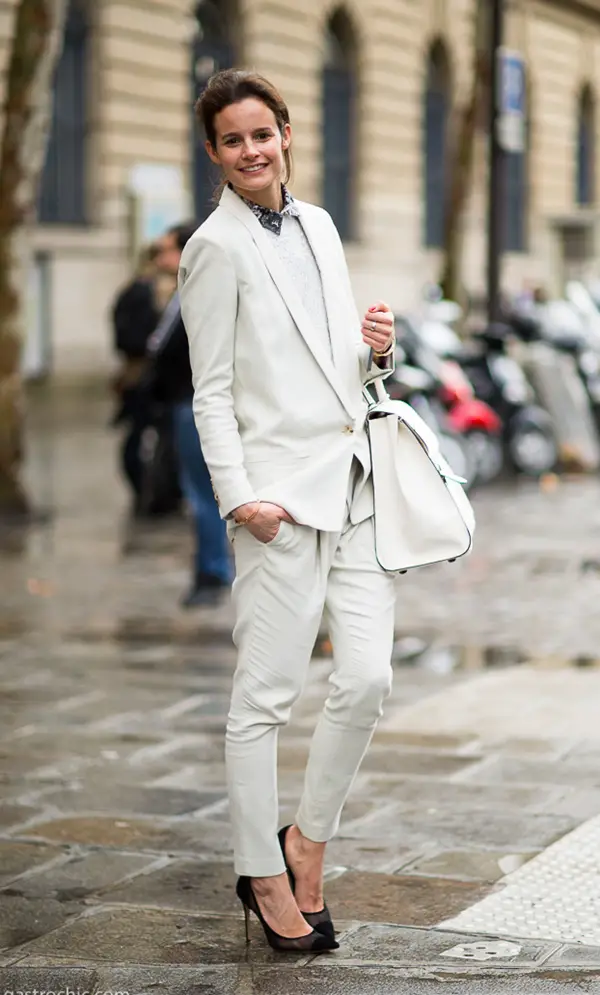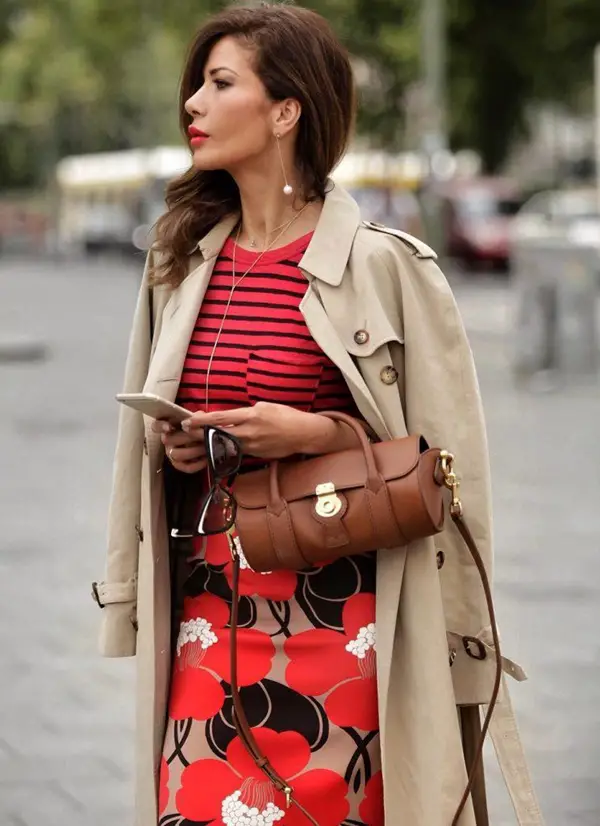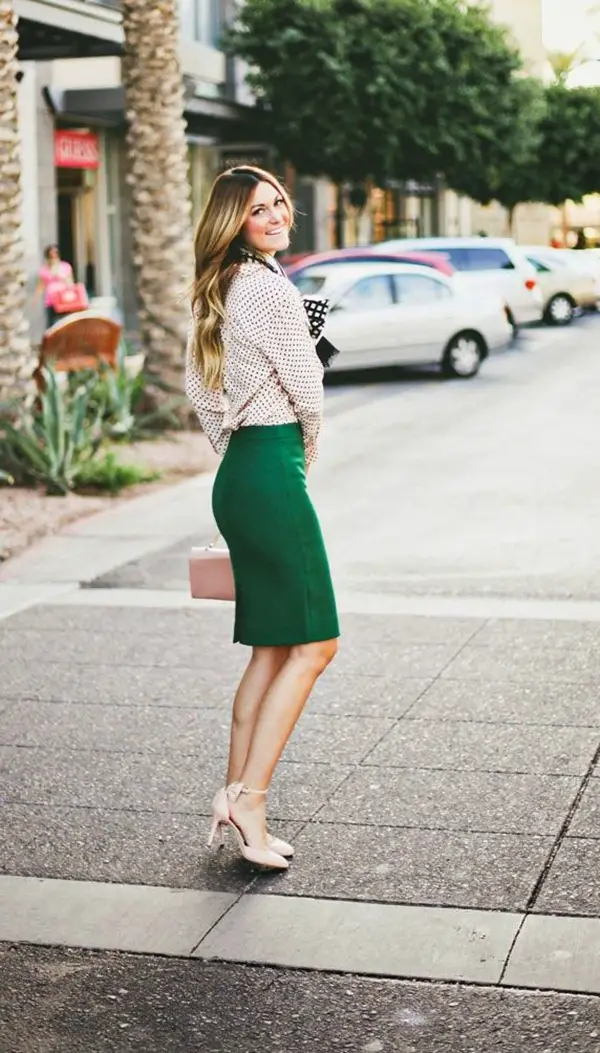 Above Elegant Winter Work, Outfit Ideas include various styles for you to try this winter. The ideas center work outfit rules as a center to keep the attires elegant and happening. These attires are going to make you look professional in addition to keep you warm and protected from the low temperature. We know you are super busy in jumbling your house and work together and hence these outfit ideas are going to save your time in the mornings. So we present simple outfit ideas that will be in style forever as a solution to this!  It is time to turn your wardrobe into winter work outfits. Feel cozy and look sexy with these outfits each day.