Winter doesn't always mean boring. Yes, you don't get to show your curves; but loose too is quite sexy. With layers, you might look double your size, but the style is all that matters; if you can look gorgeous in layers, why any skin-show or curve-flattering is required? And guess what, street style is having a moment this winter.

So, put your best street style ideas into use and cause some serious rubbernecking among people. Also, here are some idea of charming Office Outfits to wear this Winter. If, however, you are not an expert in terms of winter dressing, you can read on the guide below-
Street Style Trends To Try This Winter
Play with your sleeves
Although there are many Street Style Trends To Try This Winter, there is something specifically charming about long sleeves. Yes, they can be a bit boring when not adorned. But with a little bit of styling, they can simply up your fashion game. Starting from bell sleeves to sleeves having ruffles and frills, you can find something that will easily go with your personality. Check out some of cute minimal fashion outfits ideas which are available in the market that suit our fashion needs to large extent. So, let your sleeves do the talking!
Try some velvet out
Your first reaction to velvet is probably, "What!!" Well, if you follow fashion influencers then you probably know velvet is a hot trend these days. Starting from Hollywood celebrities to runway models, almost everyone is spotted these days in velvet clothing. On one hand, velvet offers the warmth required to endure winters, on the other, it offers oodles of style.
Checks are everywhere
All Street Style Trends To Try This Winter will look insipid in front of checks. Yes, such is the aura of checks. And guess what, they are everywhere! Starting from overcoats and blazers to dresses and bottom-wears, they are simply all-pervasive. If you love checks and you don't have any problem wearing them in any form, then you can go for any checked clothing item. Also, you take a look on Street Style Model Off Duty Outfit ideas. It will make you look great no matter what!
Give leather a try
This is winters folks, and you simply can't say no to leather. Leather has a subtle winter element to it, although it is not confined to winter wardrobes alone. And because leather looks so amazing besides offering warmth, it is a favorite among people across genders and ages. If you want to look hot and happening at a winter party, then slip into a pair of leather pants. There is perhaps something that is as stylish and winter-appropriate as a leather clothing item.
Faux fur is also having a moment
You might say wearing fur is against your animal protection ethics, but wait, we are talking about faux fur. Faux fur is easily available for purchase, and it can glam you up almost instantly. Although you can go for any color of your choice, white has an elegant feel to it. White fur is gorgeous without question. And it can warm up any winter outfit of yours.
Layers, layers, and layers
How many times has it so happened that you got so upset about the winter looks that you called off your get-together or party or whatever that was scheduled? Well, such things mostly happen because you don't know how to make yourself look gorgeous in winter clothes. For all the people who think layering is a fashion blunder should update their knowledge because layering is so cool a fashion trend these days.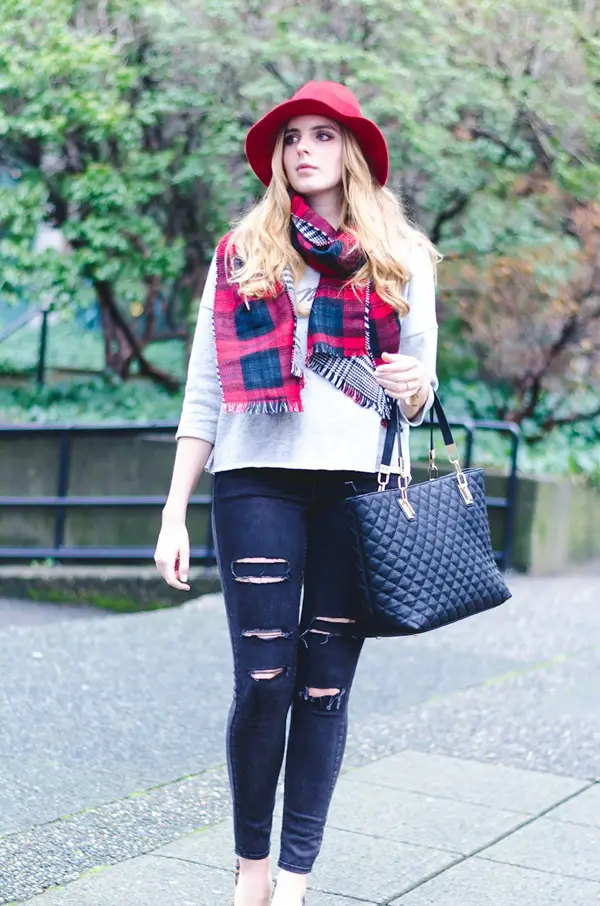 Image Source
The above Street Style Trends To Try This Winter are super exciting. Isn't it? They are for those days when you really need to glam up your getup in totality. These street style trends are easy to pull off and are sure to give you that much-needed dash of oomph! Also, here are a few Cozy Winter Outfit Ideas For Women who like to look extra stylish. Check out-