Home bars are always a necessity, especially if you have got friends who love to booze and who love to booze at your place. But considering the cost that comes along when you think of setting up a bar at home, a very few people think about getting a home bar set up.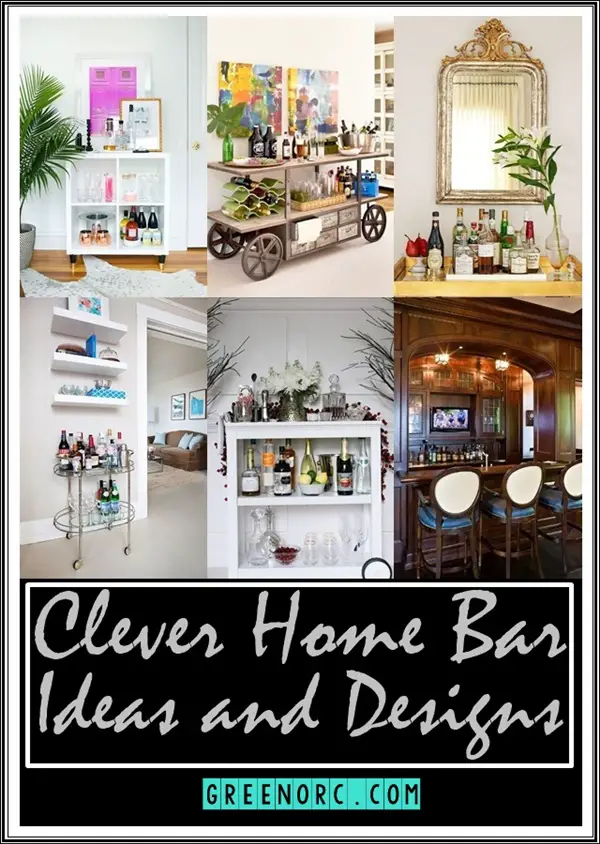 But with clever use of old cabinets, other furniture items and materials, you can set up a home bar well within your budget. Here are some amazing and Clever Home Bar Ideas and Designs to watch out for- Here these Artistic Style Home Decor Ideas are definitely worth a try.
Clever Home Bar Ideas and Designs
Clever use of book shelf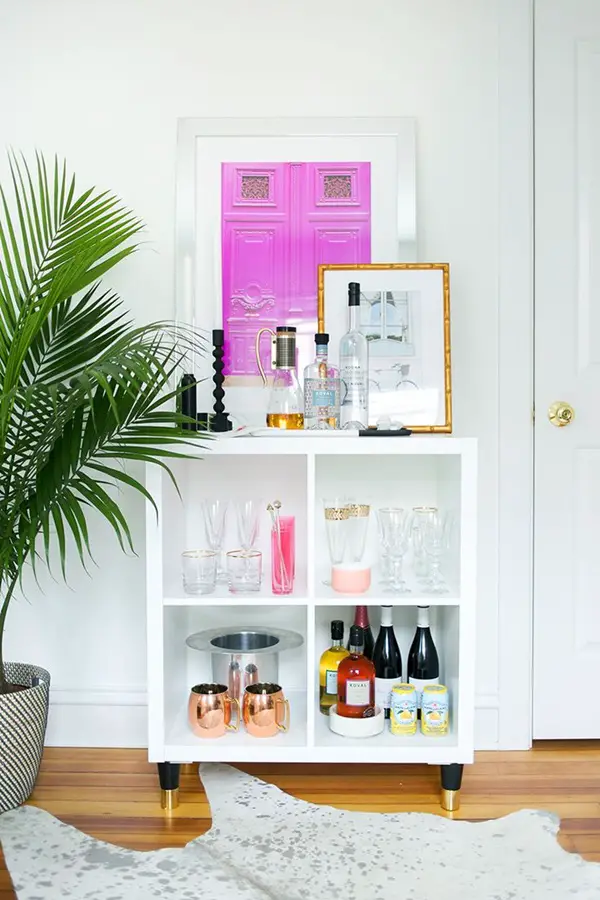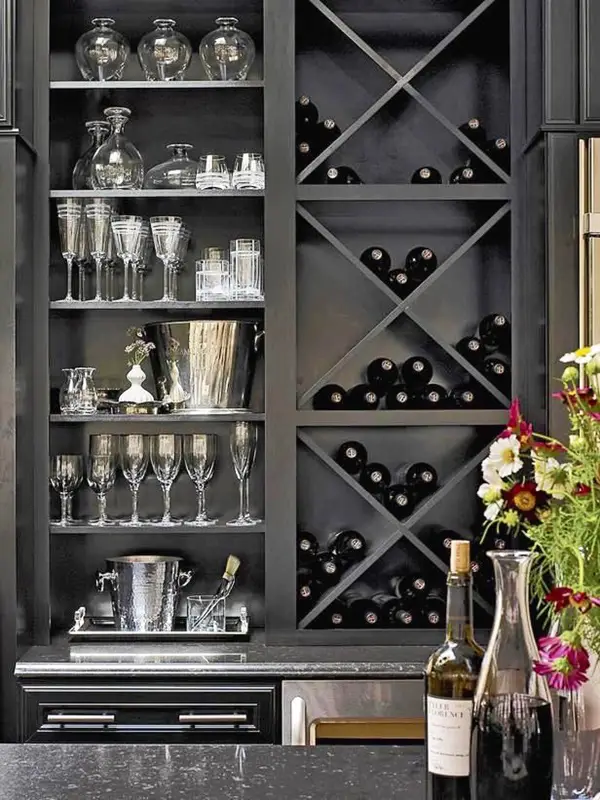 If you have got an old book shelf lying at your home, and you don't know what to do with it, then use it to create a home bar. Book shelves can be used to keep bottles of liquor and glasses. And because no book shelf looks typically a book shelf, people won't be able to tell that you turned a book shelf into a liquor storage cabinet.
Use an inbuilt cabinet for storing liquor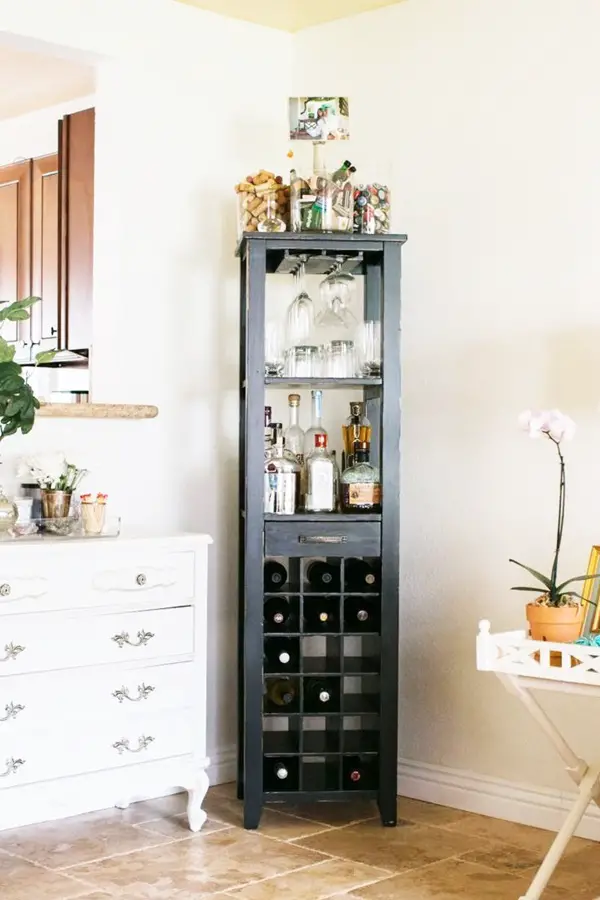 No matter how many Clever Home Bar Ideas and Designs you check out, if you don't have sufficient space at home for the bar, you won't be able to materialise your plan to set it up. But you need not let space be a constraint in this regard. For liquor storage, you can use an inbuilt cabinet in your house, if there is one. These cabinets don't protrude out of a wall, they are pretty much embedded in them. Here's a list of amazing single bud vase ideas that can come handy for those who decide to infuse some uniqueness on the home front.
A portable bar for convenience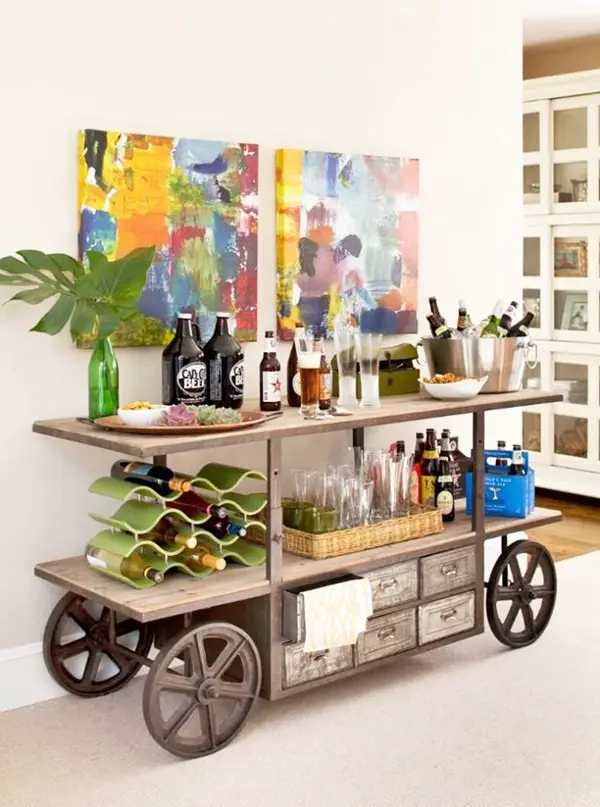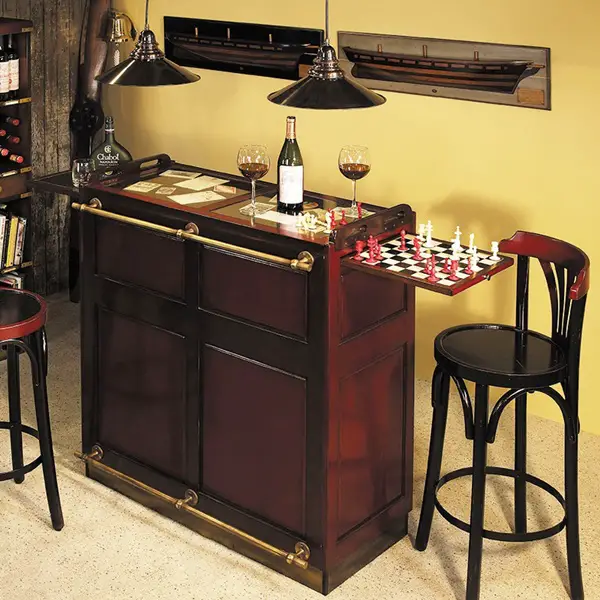 Some Clever Home Bar Ideas and Designs allow you portability. Are we kidding? Not at all! Yes, but for this home bar idea, you will have to use a dresser with wheels. This dresser will contain all your liquor and other bar accessories, and you will be able to carry your portable bar to whenever you wish to have your drink.
Glass, glass and glass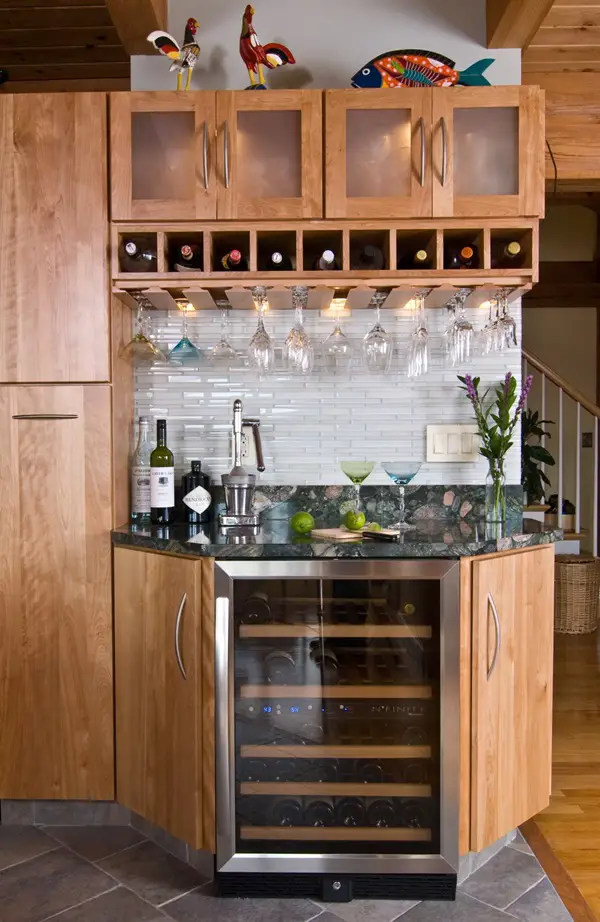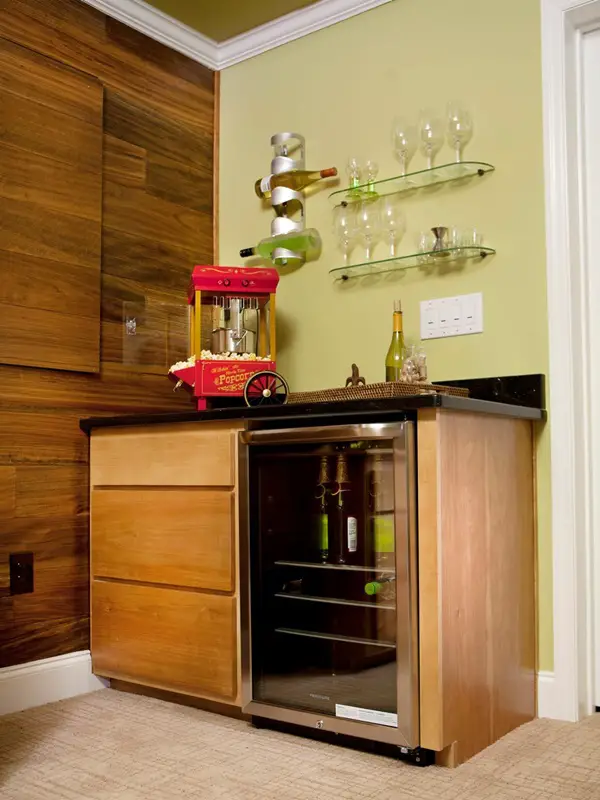 If you want to add some sophistication to your bar, then do so with glass. Add a lot of glass to the bar area. Glass adds a kind of luxury to any space, and they don't define a space. This helps when your bar area is too small, and you don't want people to realise this. Starting from racks to wine glasses, everything in glass will indeed make your home bar look exotic and luxurious. Here these smart floor art examples to try in 2016 are eco-friendly and go long way.
Incorporation of a television into the design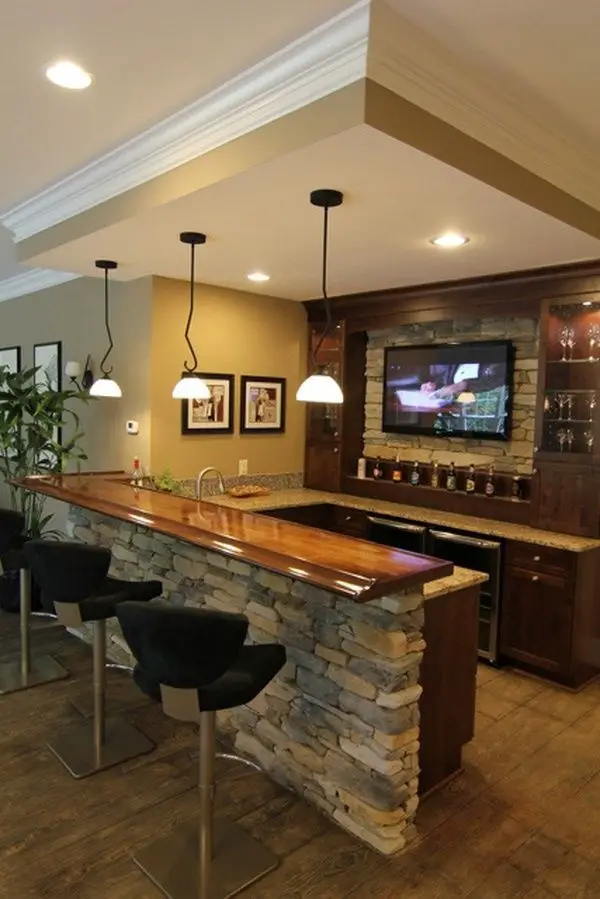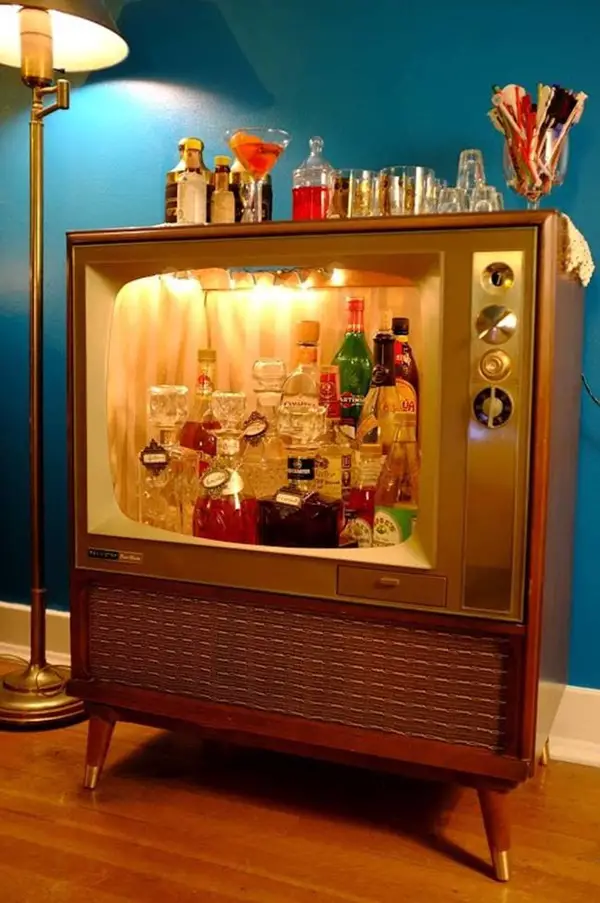 How about enjoying your favourite sport while sipping on a peg of your favourite brand of liquor? Sounds amazing right? Well, you can materialise this beautiful imagination by incorporating a television into the bar area. With a television, you won't have the kind of monotony drinking in home bars create.
Make use of odd corners in the house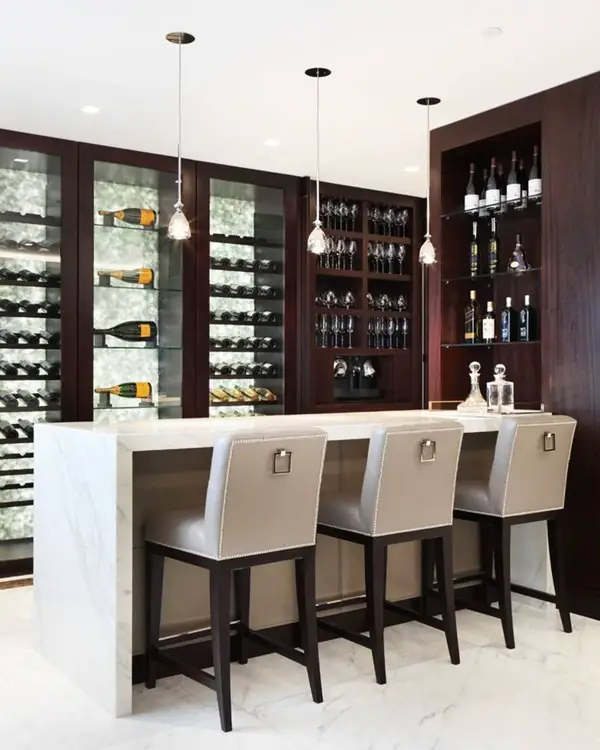 Perhaps there is a house in the world that doesn't feature empty, useless and odd-looking corners. If you too have such a corner in your house then make use of it by setting up a small home bar in it. Make sure the storage unit and the seating arrangement you use is in sync with the size of the area available for setting up the bar.
Make use of mirrors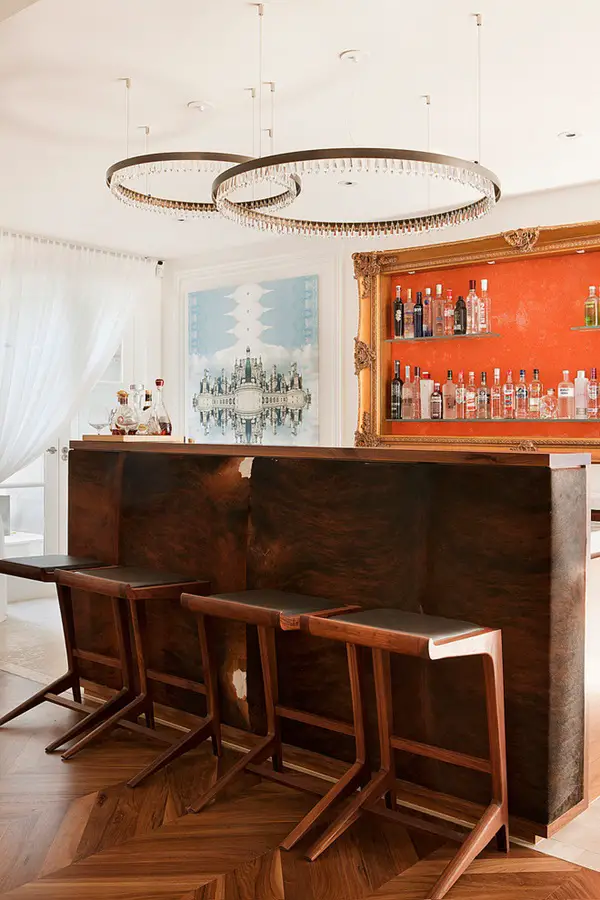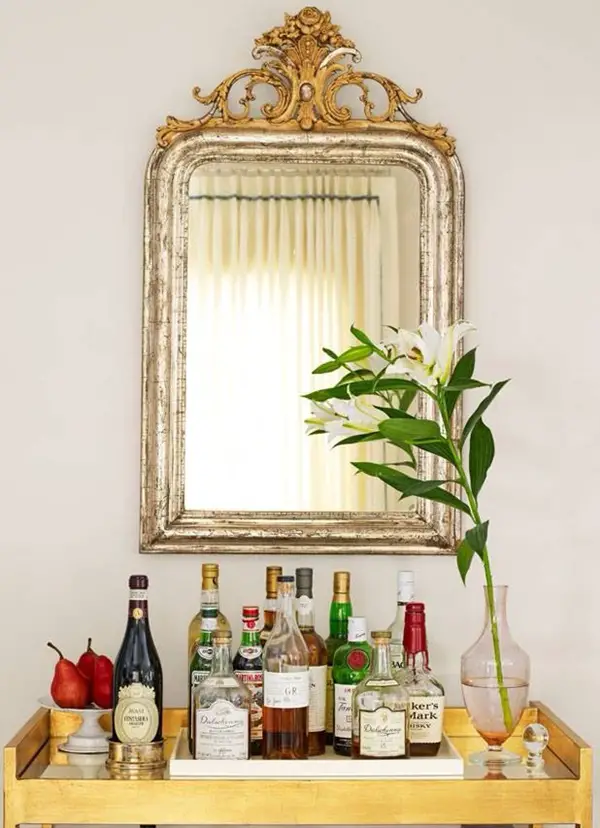 Mirrors are an interior designer's best friend. They can create the illusion of space. They can also brighten up dark, gloomy corners of a house. So, if your bar is small or is located in a dark corner of the house then you can improve how your bar appears with the incorporation of mirrors. Mirrors will also make your liquor collection appear larger. Here we hope that you will make the best advantage of DIY home décor ideas to create a perfect picture of your house.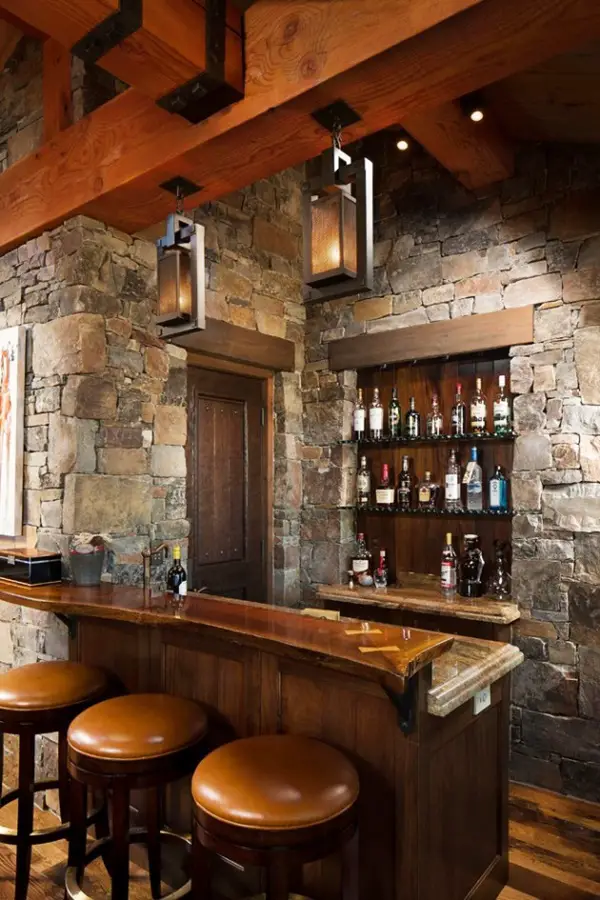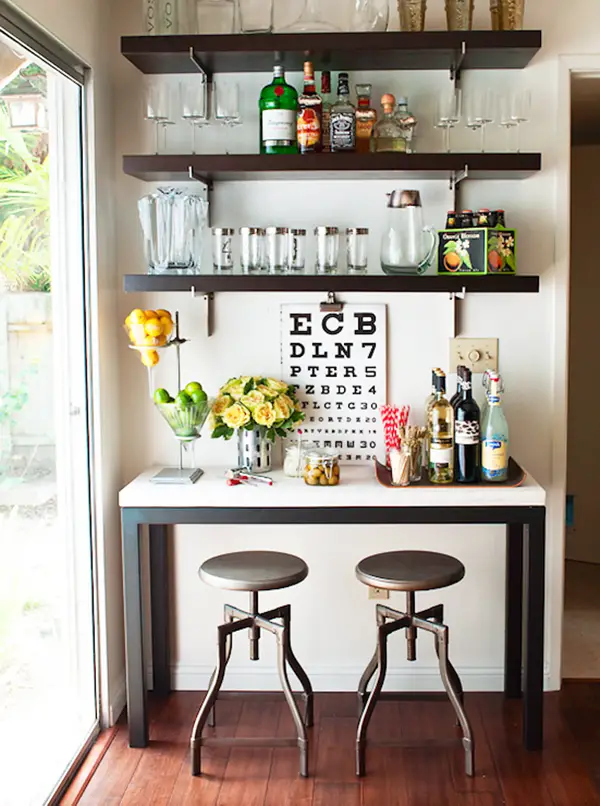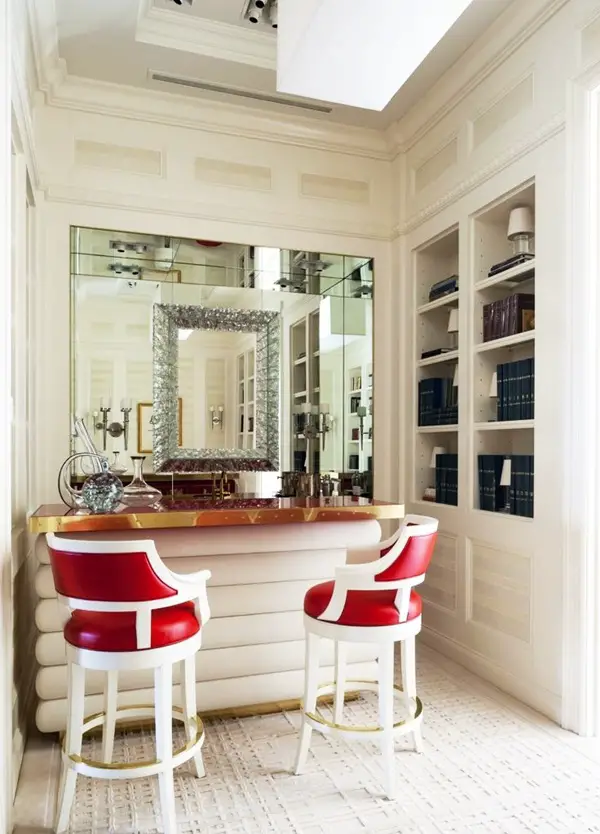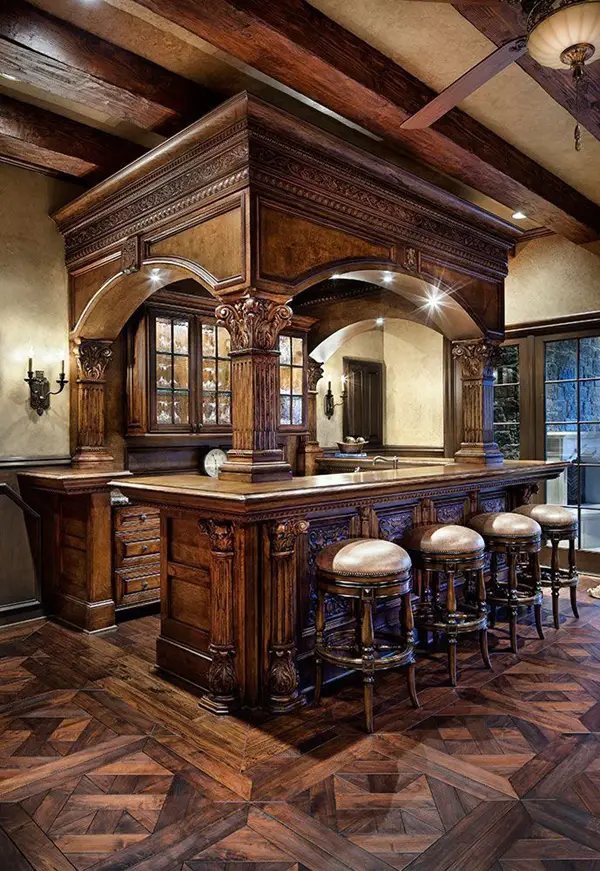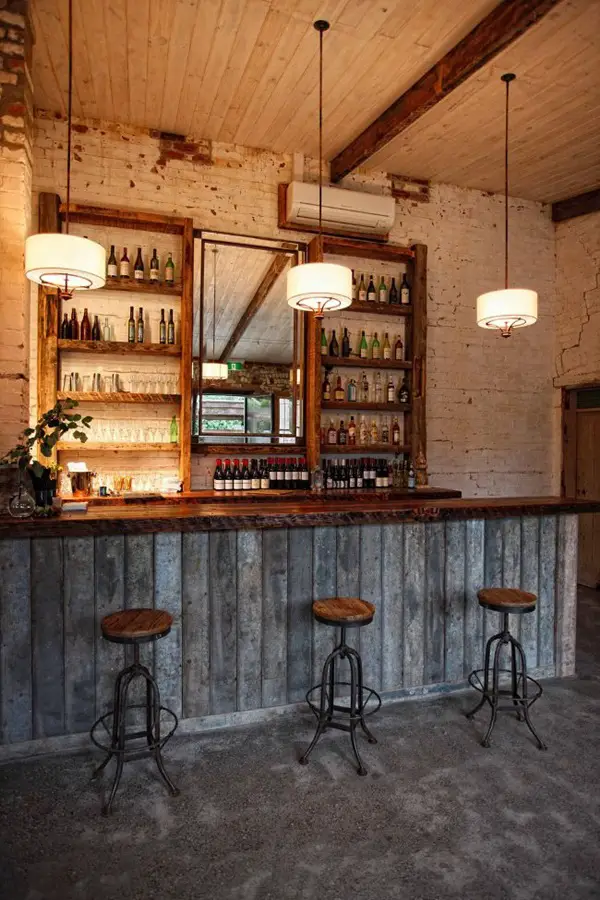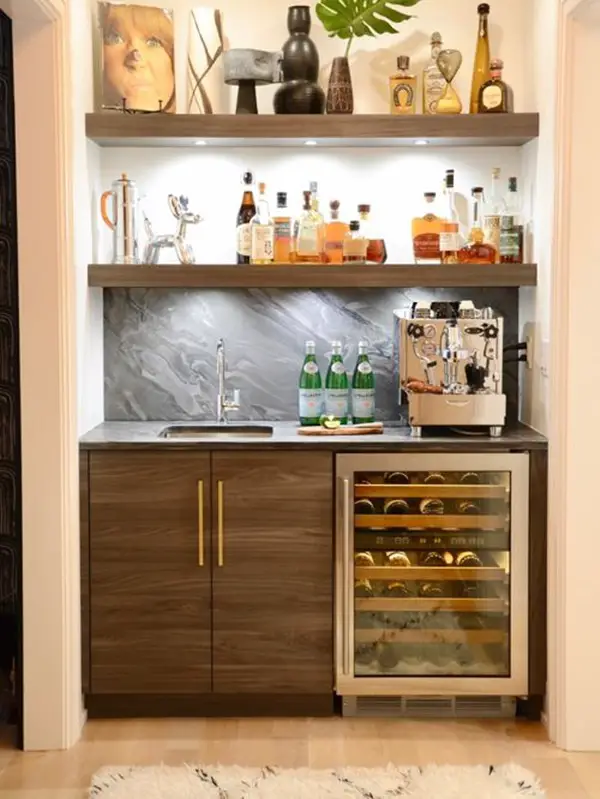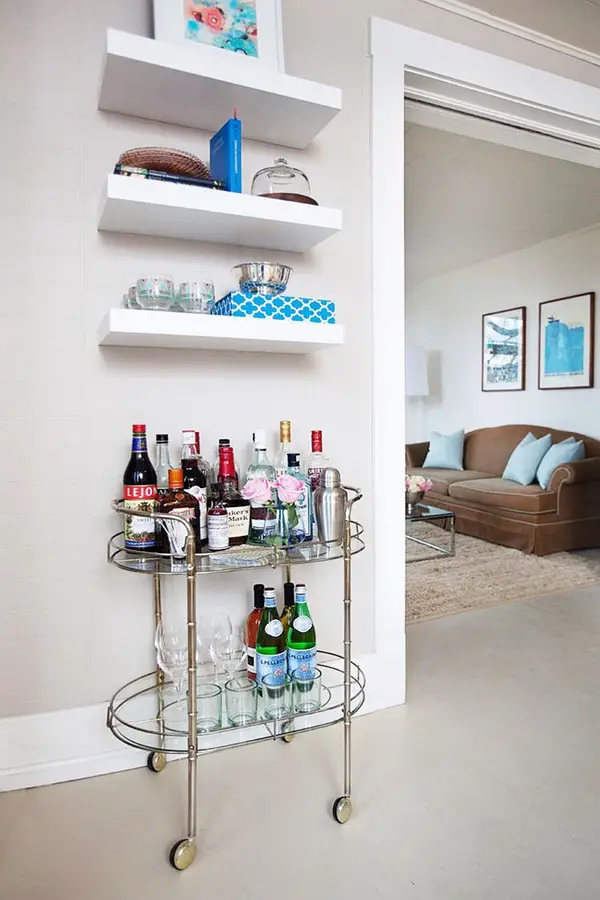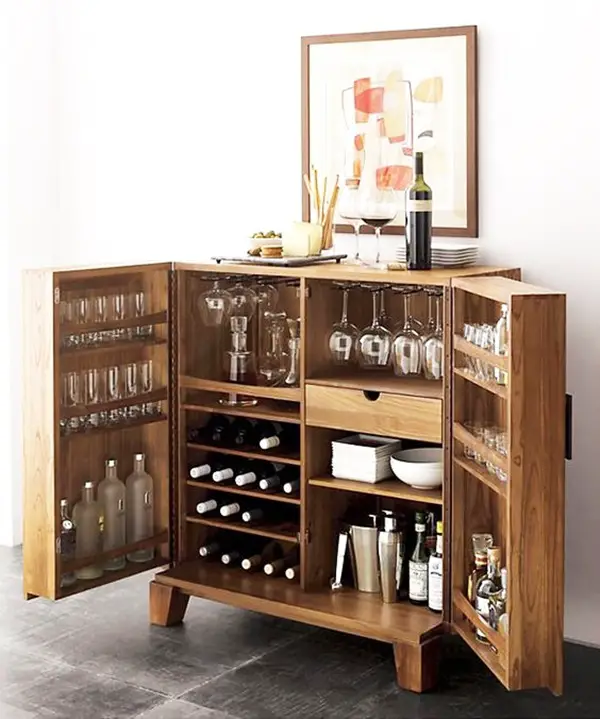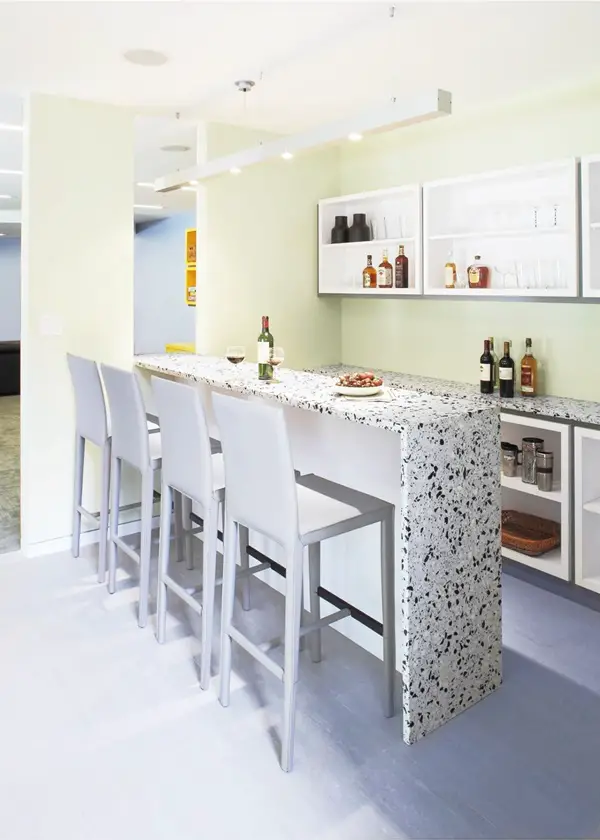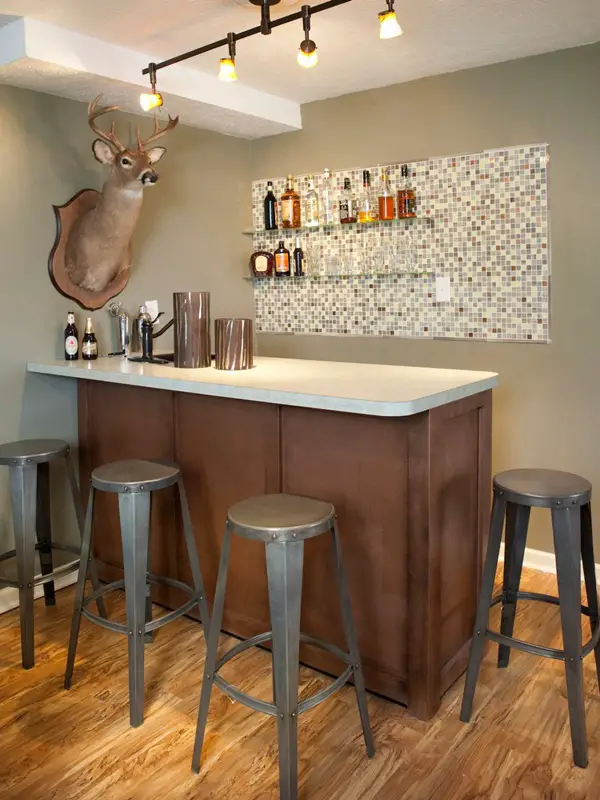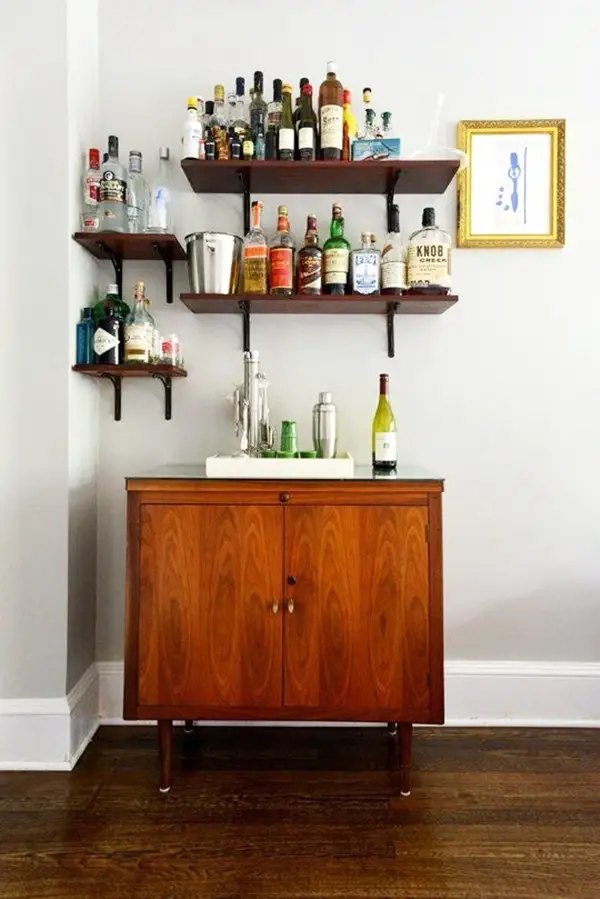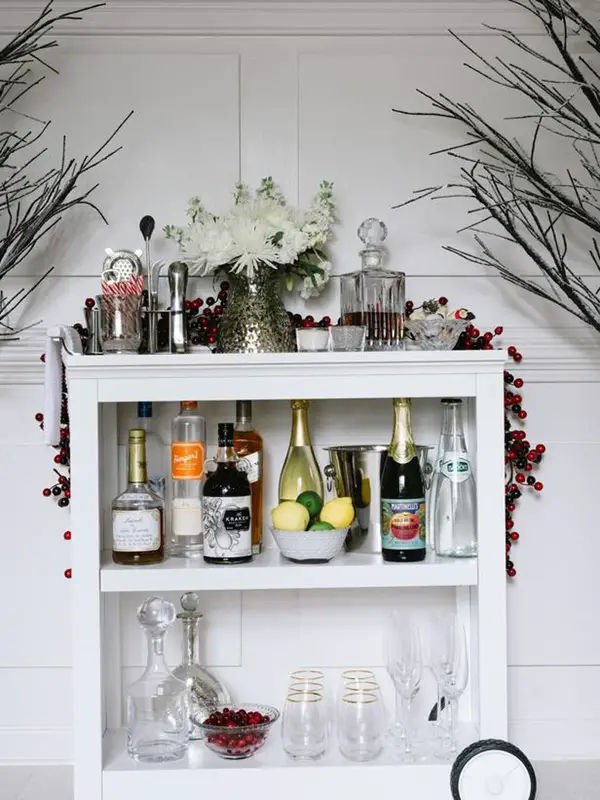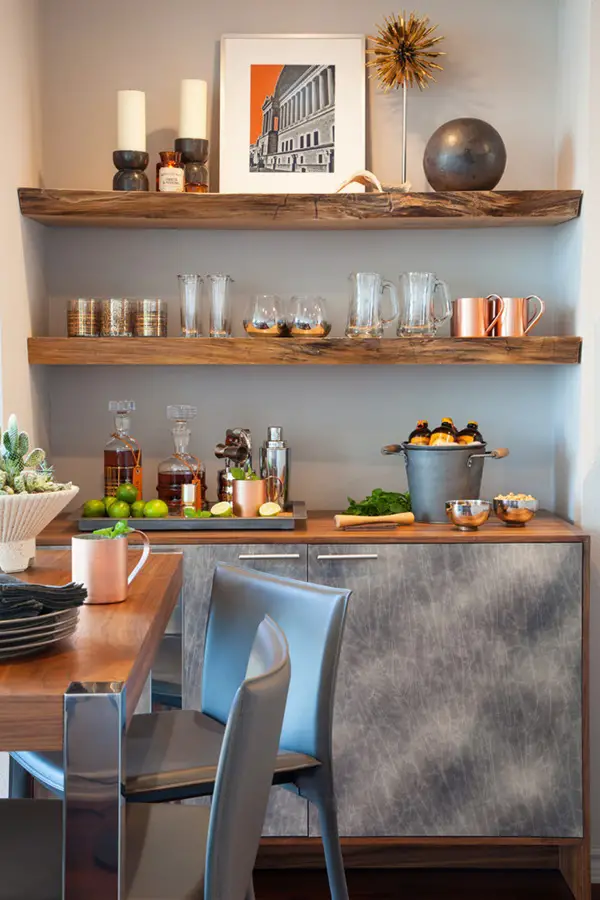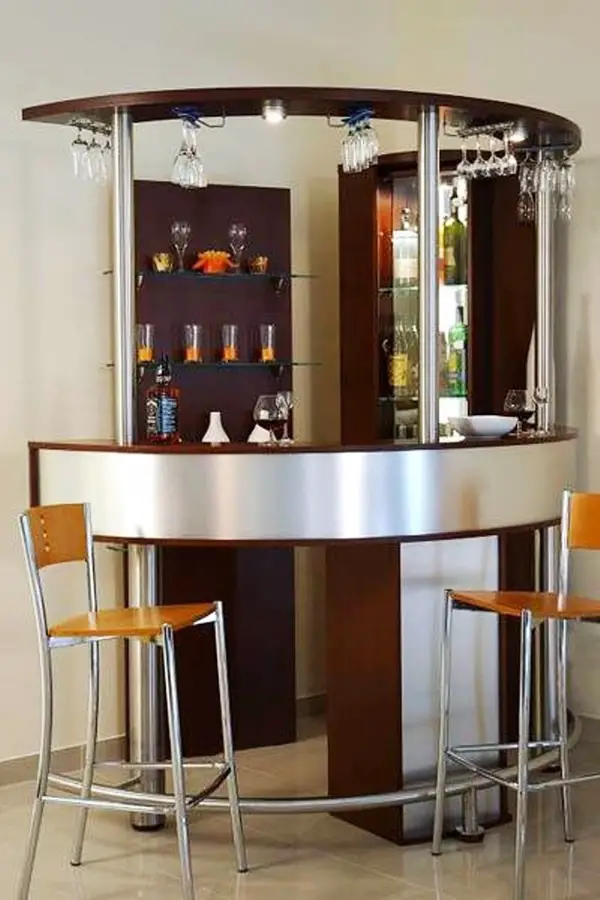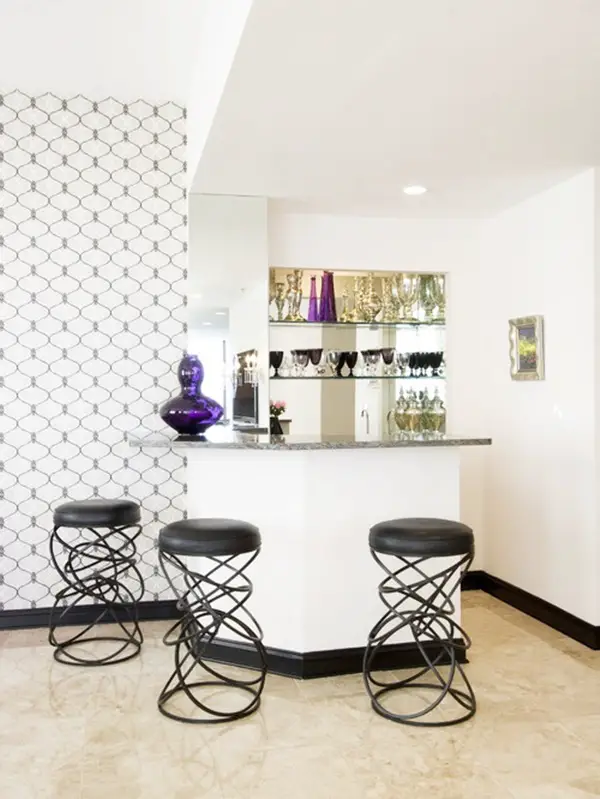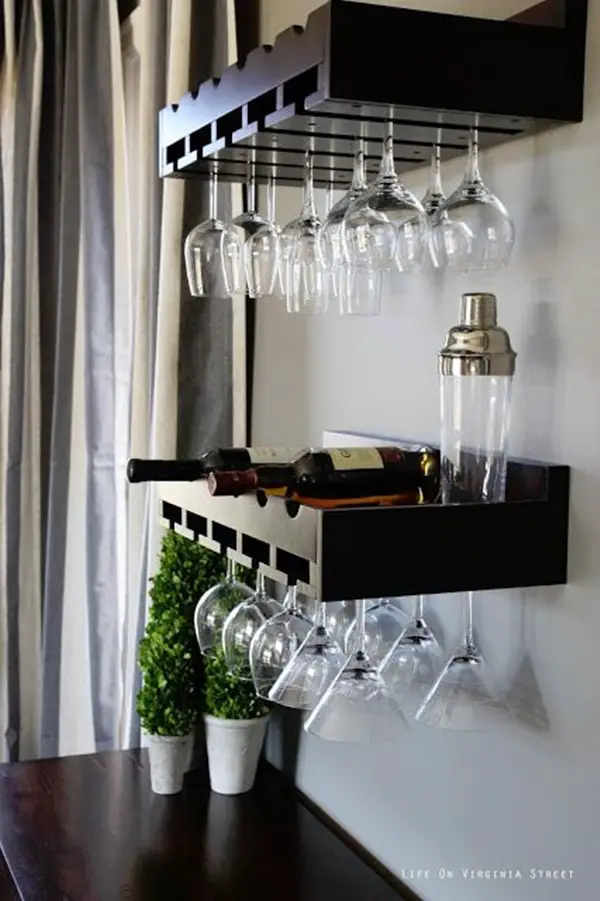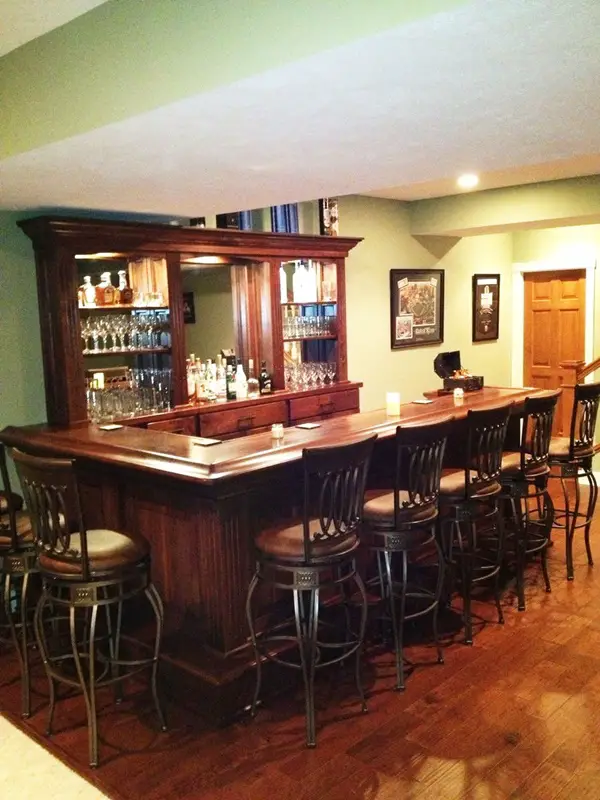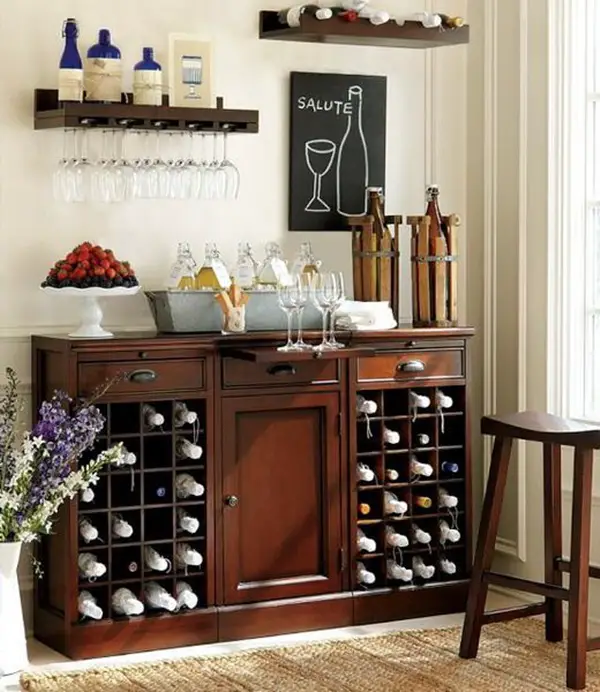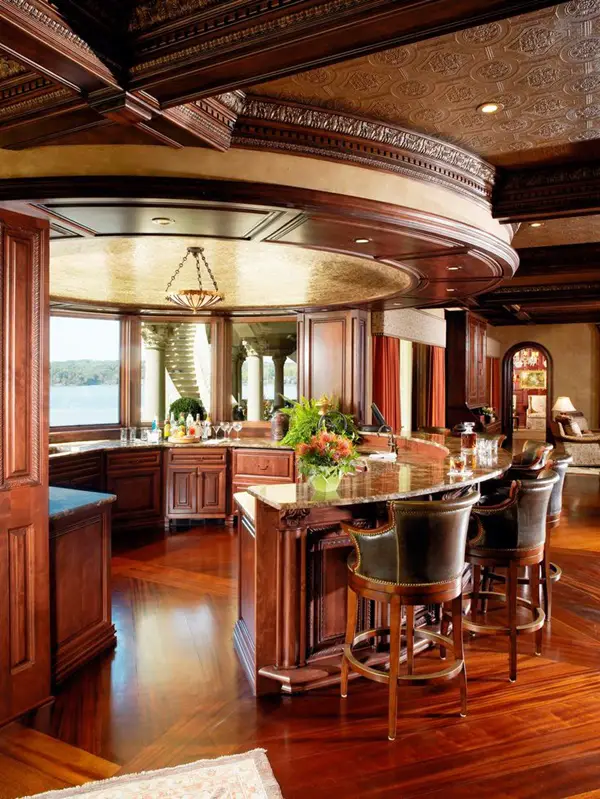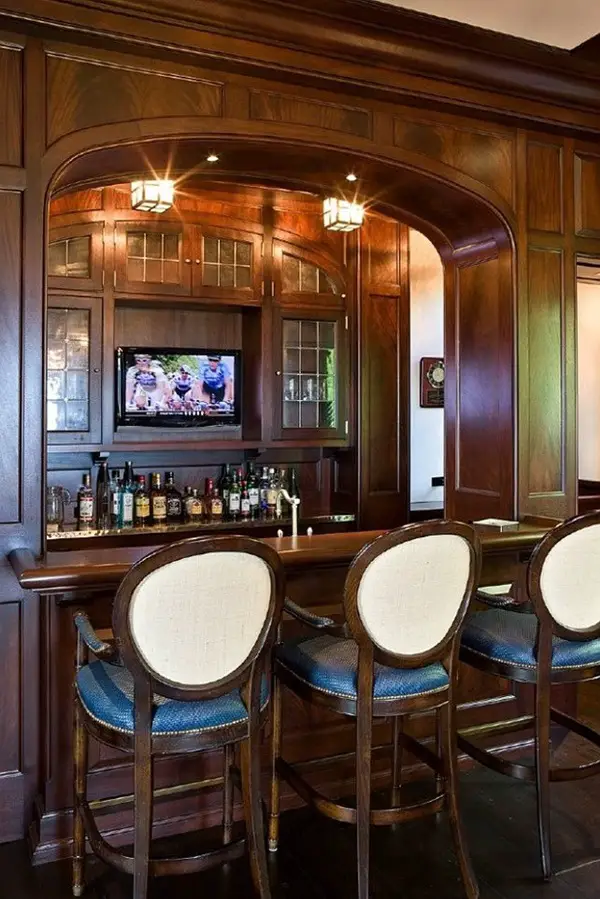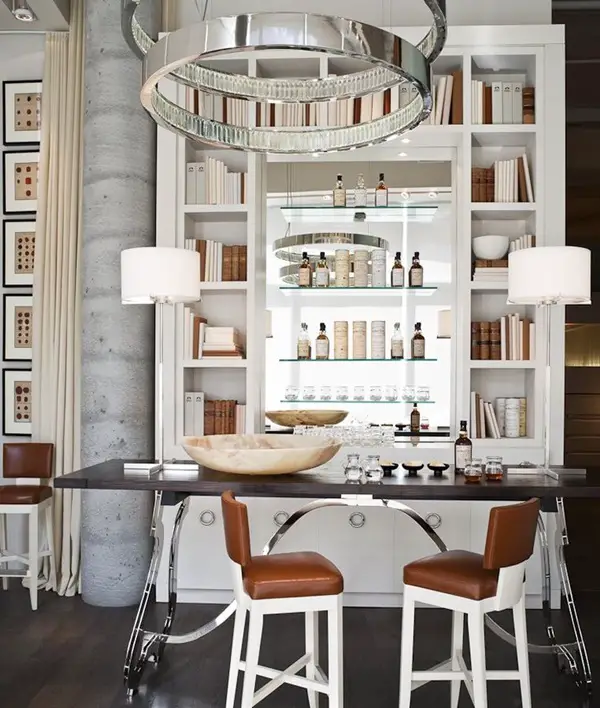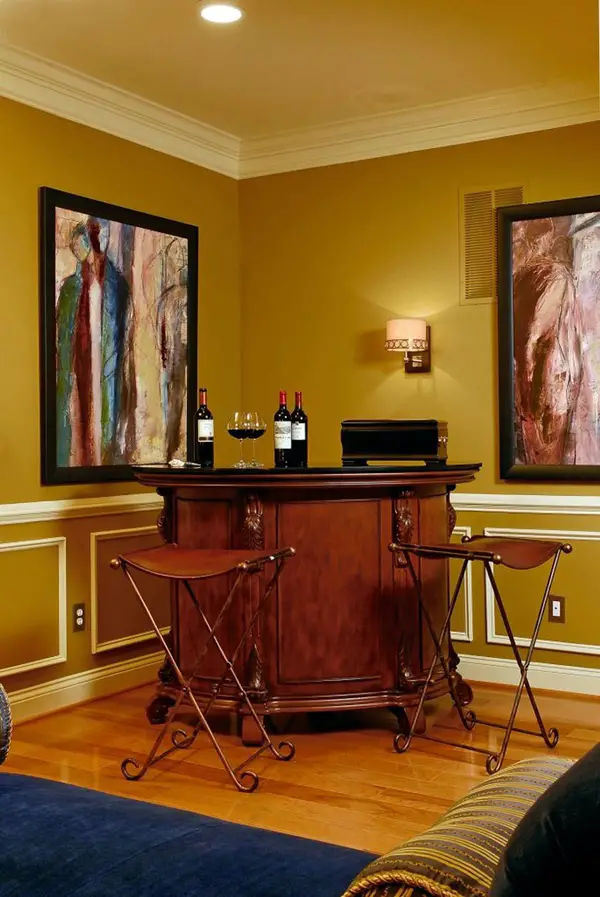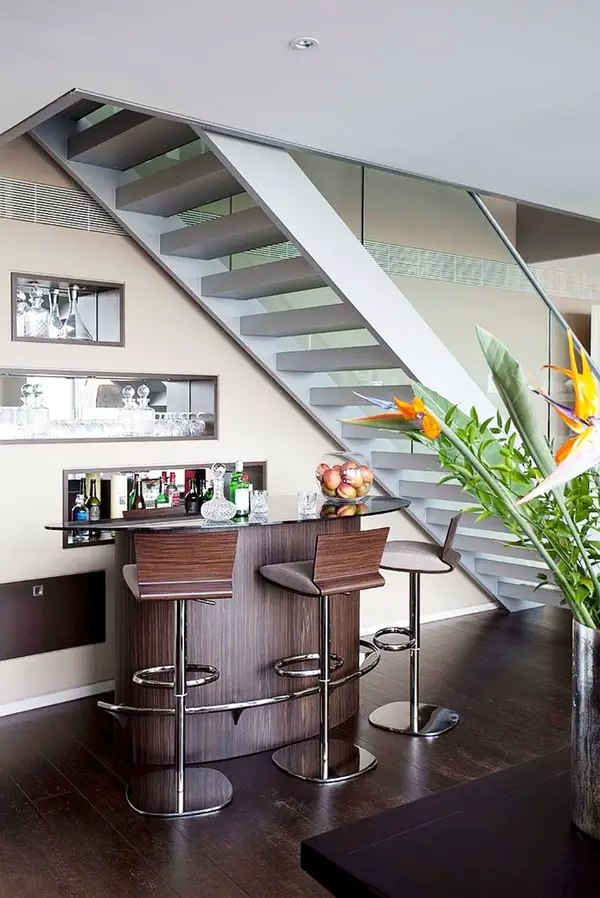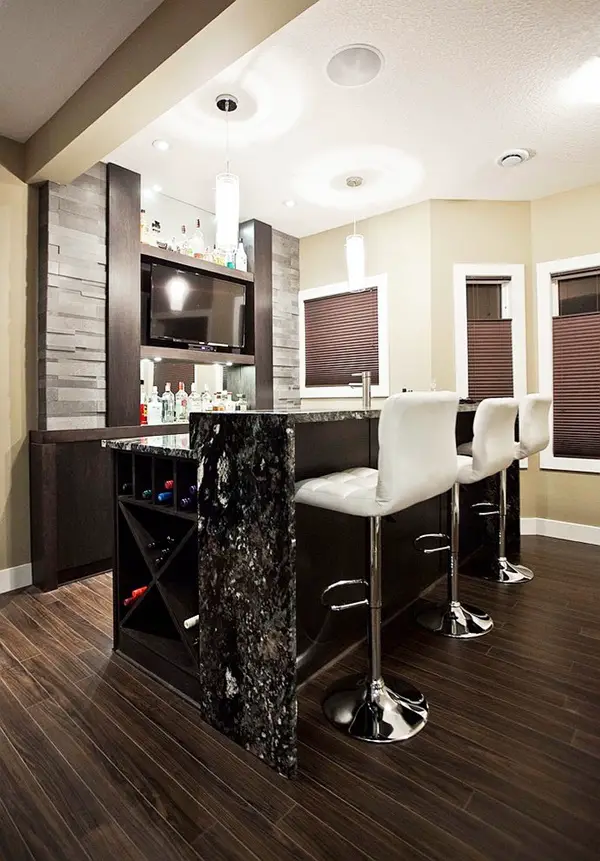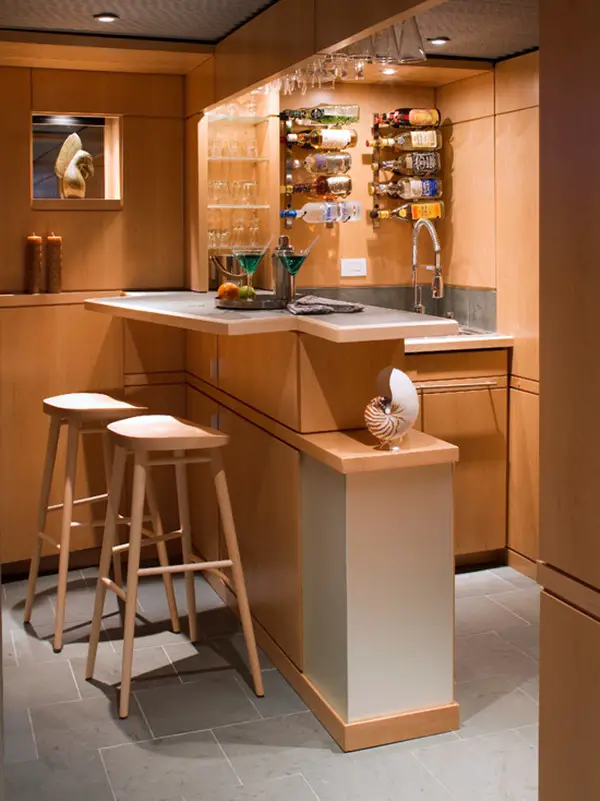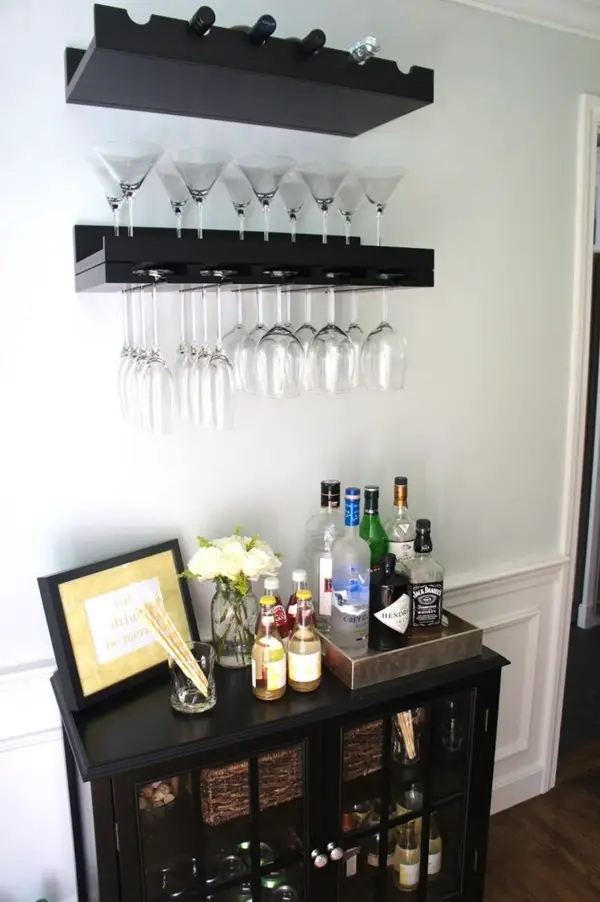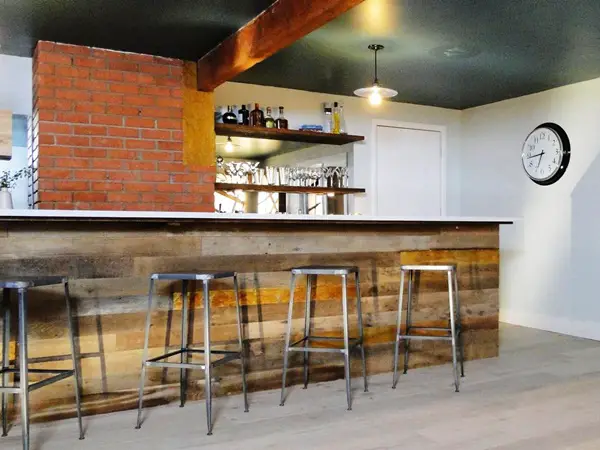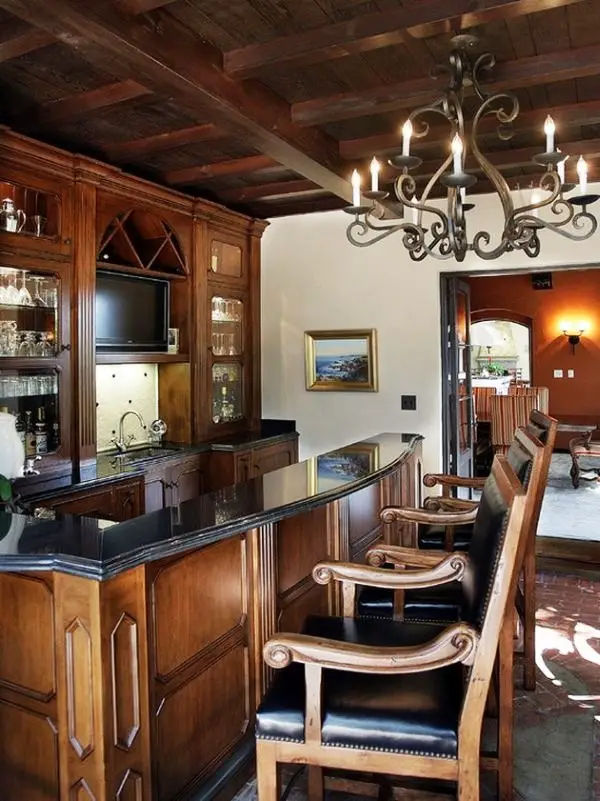 These Clever Home Bar Ideas and Designs are indeed interesting, and thankfully they don't cause a drain in your bank account. If you love these ideas and you think they could be executed at your place, then don't make any delay and pick one idea for your home bar right away! Here these tree inspired furniture ideas are truly stunning.