As the day of love approaches, we know what you're thinking about– chocolates, gifts, flowers, romance, right! All such fun things are pretty damn cheesy. Well! This day has its own charm. Whether you plan to go out for a romantic dinner, spending the night with a couple of your dearest friends, cozying up together on an outdoor picnic or a fun-filled holiday, celebrate the season of love with the perfect Valentines Day nail art designs mentioned in this post.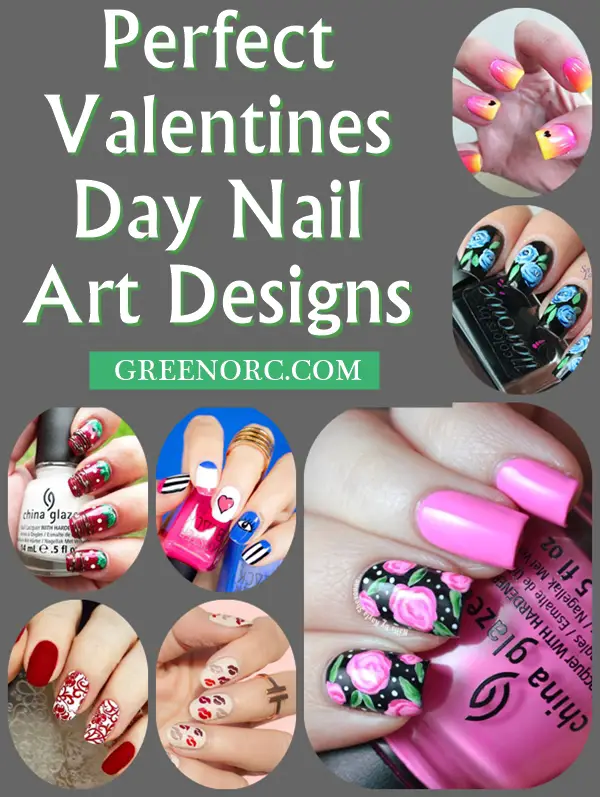 You should try these lovely Valentines Day outfit ideas 2018 are ideal for February 14. So here we present some super cute aesthetically pleasing nail art ideas that you will be tempted to try out.
Perfect Valentines Day Nail Art Designs
Floral Hearts!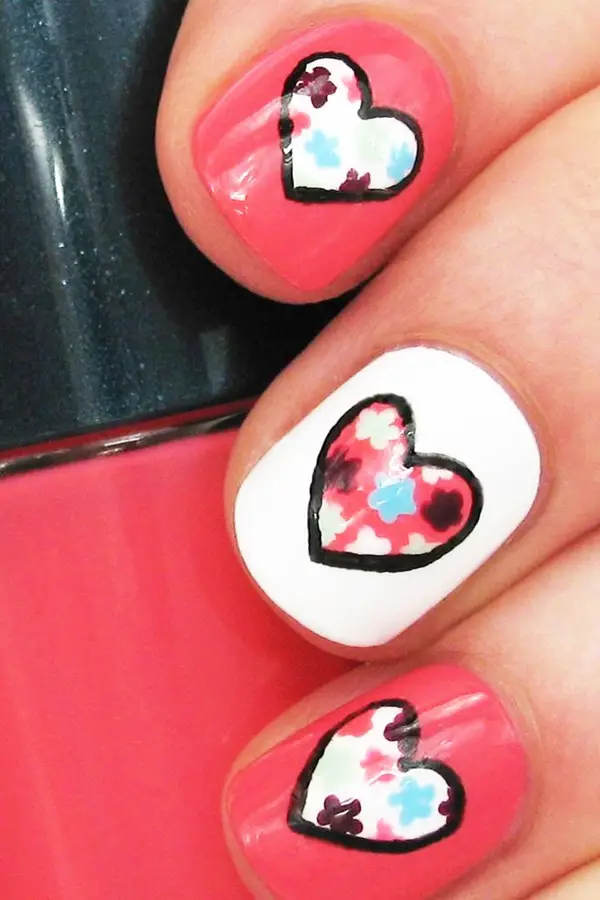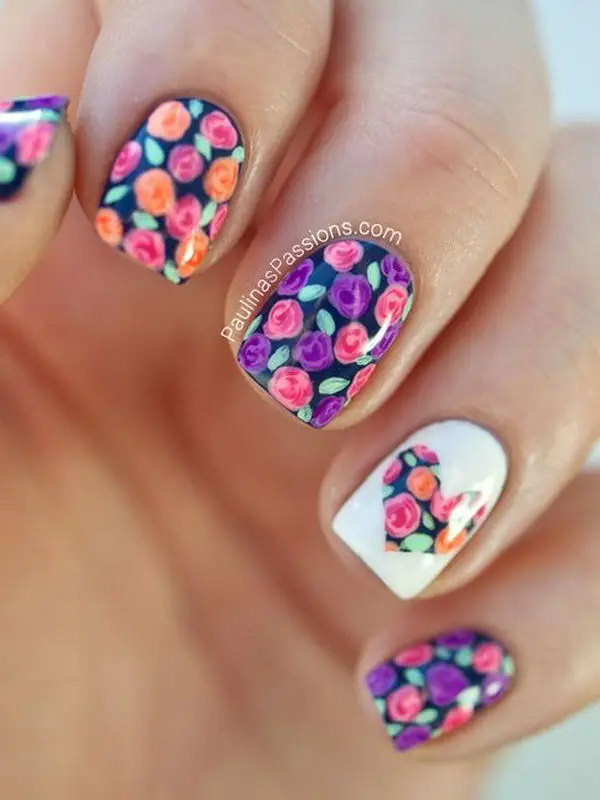 If you think your regular old hearts are just too boring for your blooming personality, then try this floral heart design to grab the attention of your loved ones and friends on this very special day. Yeah! Get ready for all the compliments you will be hearing and people will just fawn over your fresh and funky nails!
Lipstick Marks!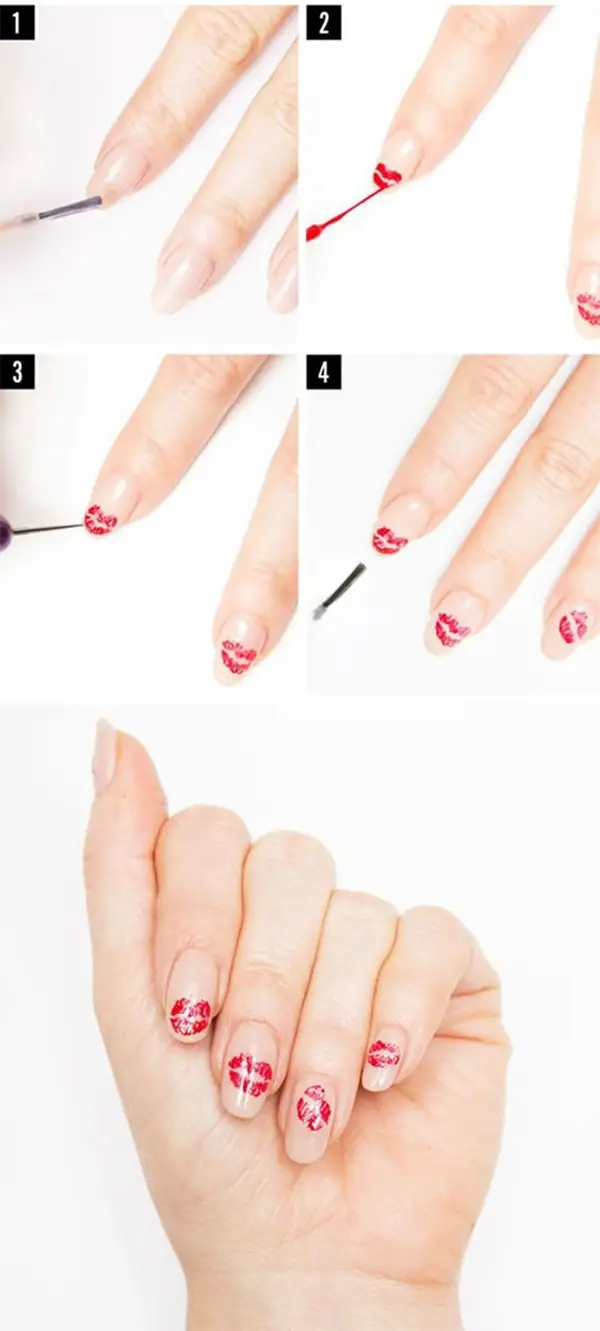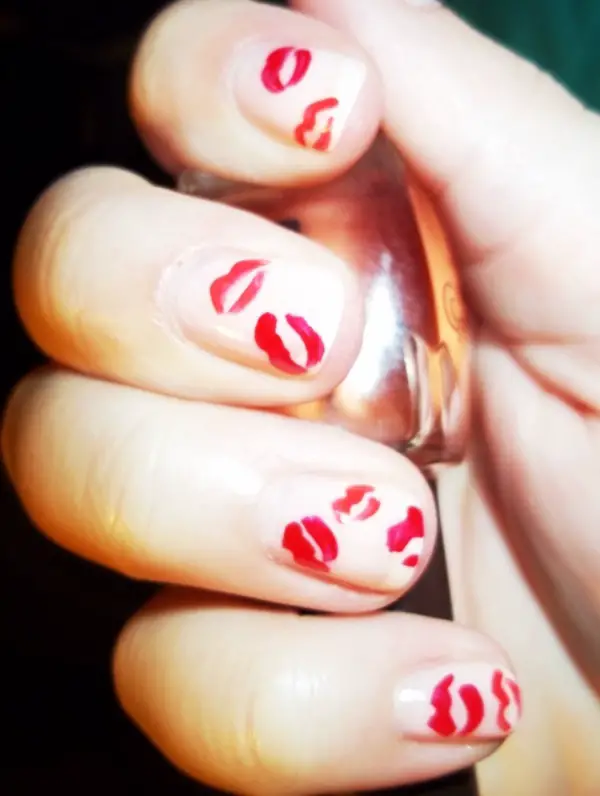 Have you ever thought of having lipstick stains on your nails? This is an extremely simple yet perfect Valentines Day nail art design, which is super easy to achieve! Start with nude as your base. Then, use a nail striper to create the shape of lips and with the help of a dotting tool – create the texture of a lipstick stain. Don't forget to seal it with a top coat.
Love Letters Design!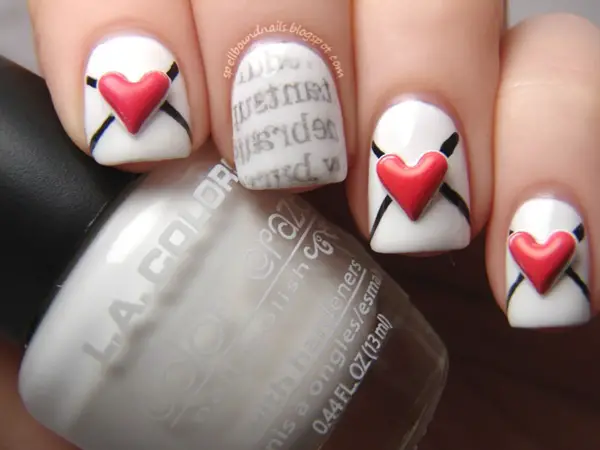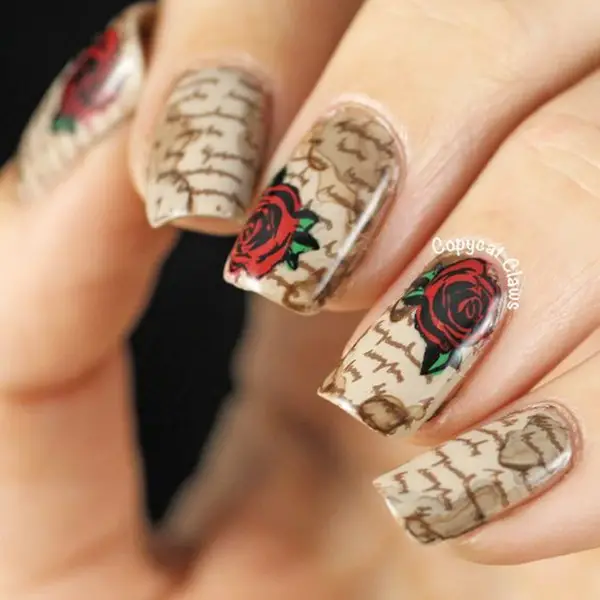 Feeling girly? Who says all Valentine's Day nails have to be all about the hearts? Simply transform your nails into love letters for a trendy look. Awesome! These special love quotes for Valentine's Day will definitely help you in winning your lover's heart and makes your relationship stronger.
Diagonal Striped Nails with a Tiny Heart!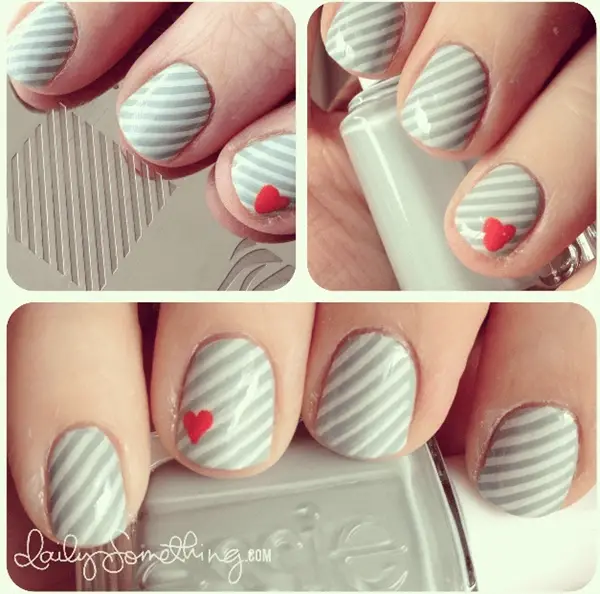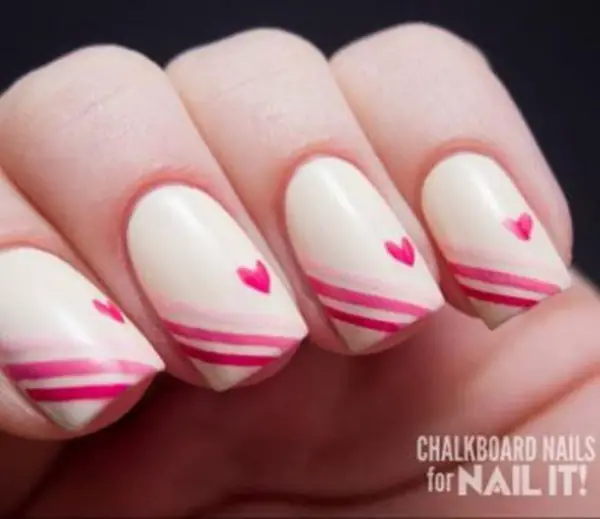 This adorable nail art design is for all those out there that want to do something cute, but don't have enough time for it. Using a stamping tool, create some stripes which make the nail look both simple and stylish. Well! You can cover the edges with gold beads.
Pink Ombre Nails with Black Hearts!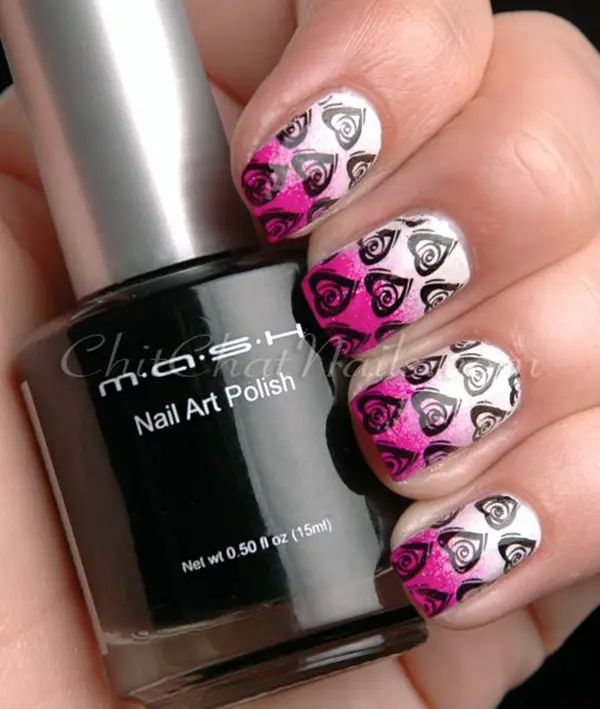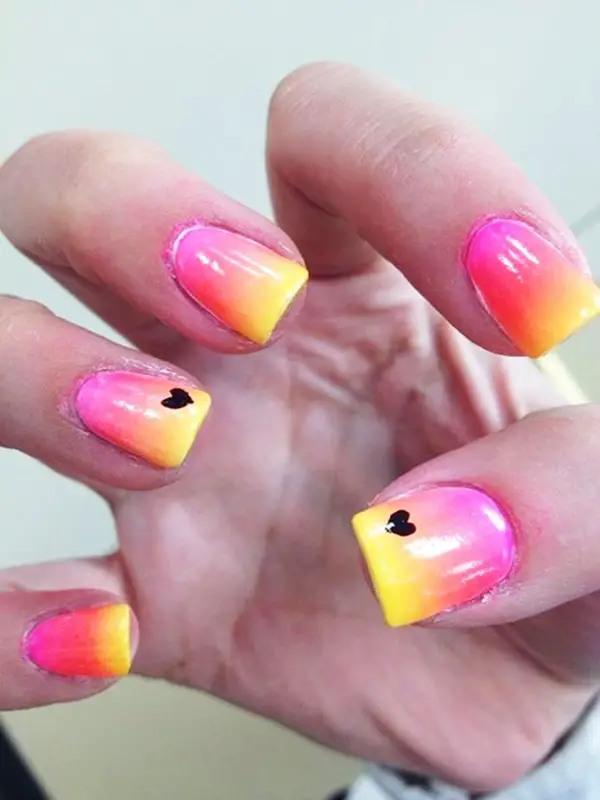 Gals! Get into Valentine's spirit with this absolutely adorable nail design. The color combination is perfect and the hearts drawn with a fine point sharpie looks outstanding. The design works on all nail shapes and lengths! We hope that these unforgettable Valentine's Day plans will definitely help you and you will have a rocking holiday with your beloved that sets your mood romantic and you will be touched by all the special efforts made by your partner.
Blue Acrylic Rose!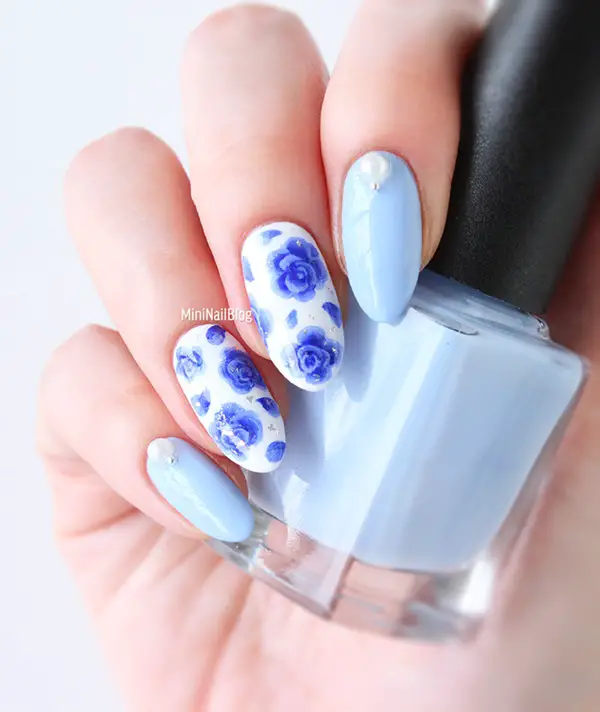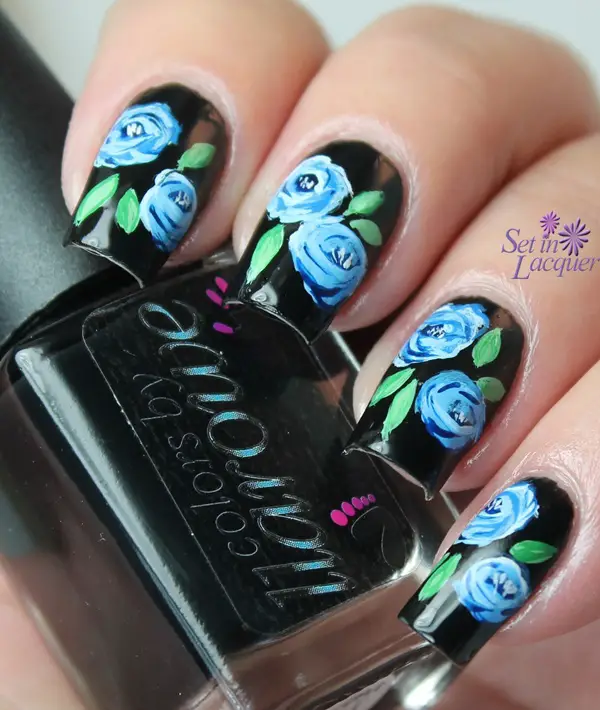 Who says roses can't be blue? The blue rose nail art looks stunning! Remember to keep the base of this nail art white. Using pale blue shade on one side of the brush and dark blue paint on the other side, create beautiful petal strokes. Refine it by adding finishing touches and seal it with a top coat.
Heart Accent Nail Art!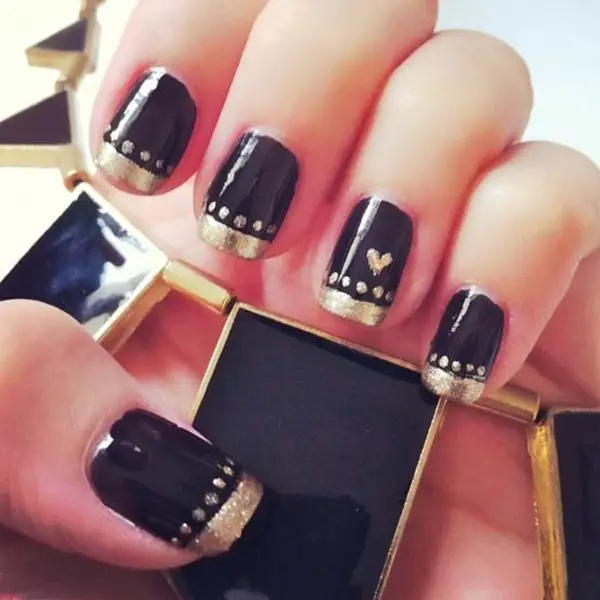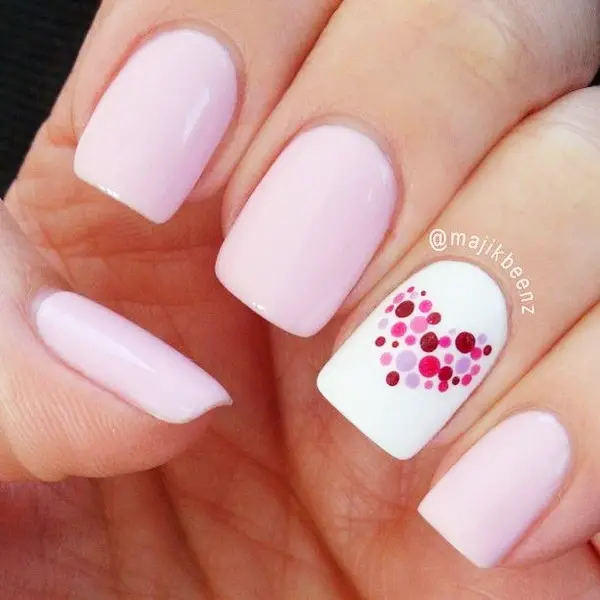 This quick and easy accent nail idea is a perfect Valentines Day nail art design to try this year. Just apply red and gold polish for an everyday look or play up the romantic Valentine's Day vibe with pink and white polish.
Pink Gradient Heart Nails!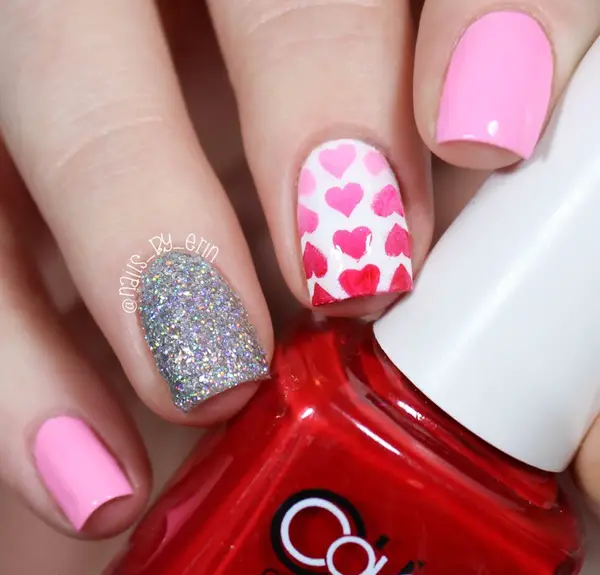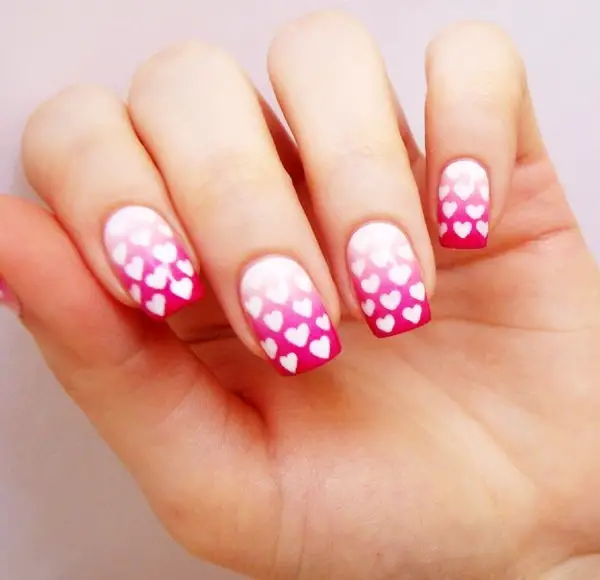 Are you looking for pink polish for Valentine's Day, but can't decide on a single shade – you'll love this gradient nail art. It's incredibly easy and makes sure you choose multiple shades, plus glitter for a winning look.
Fizzy Hearts!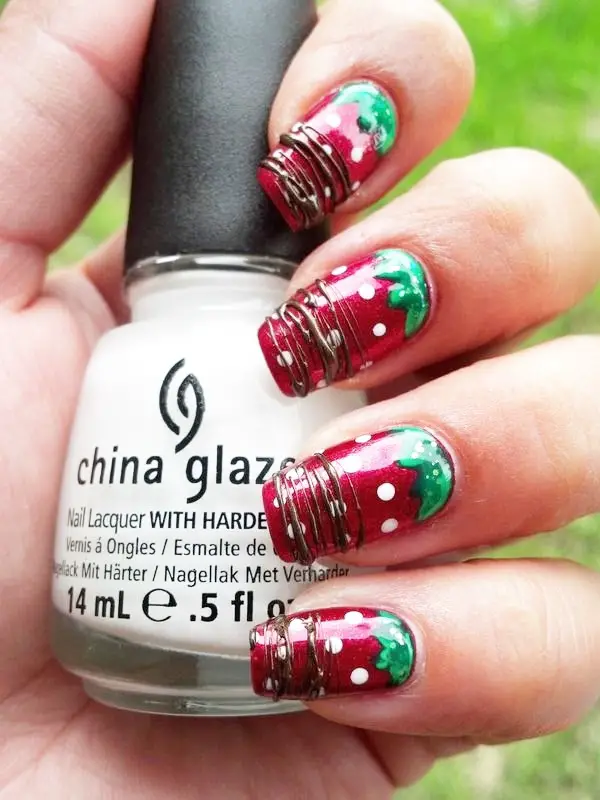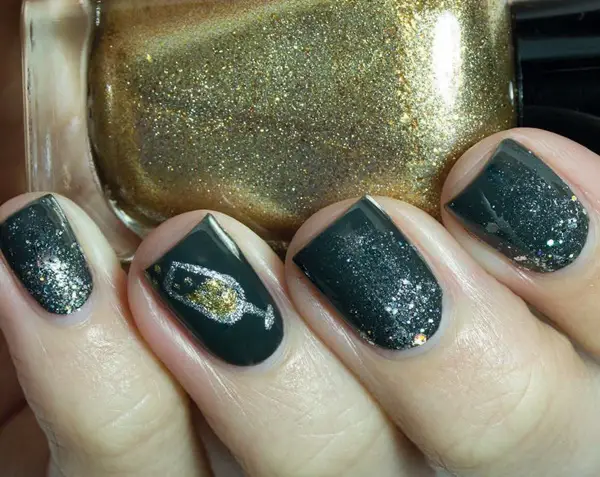 Everyone is quite familiar with hearts and roses on Valentine's Day, but we think something huge is missing. Champagne! We just hope – a plate of chocolate covered with some strawberries and sparkling champagne on your nails is something your beloved won't mind this valentine day. To spread love in the best possible way with your partner, you need to find and choose your favorite one from the awesome list of unique Valentine's Day gift ideas for him.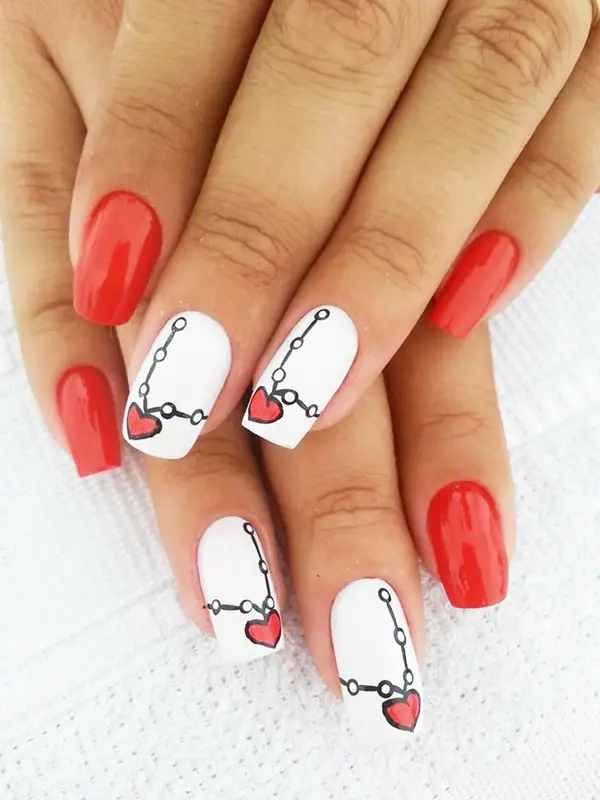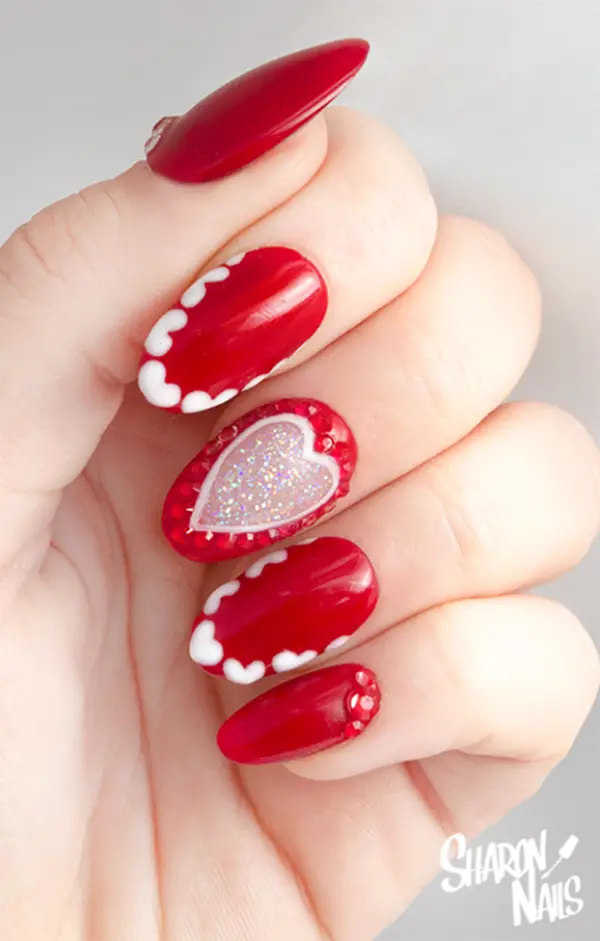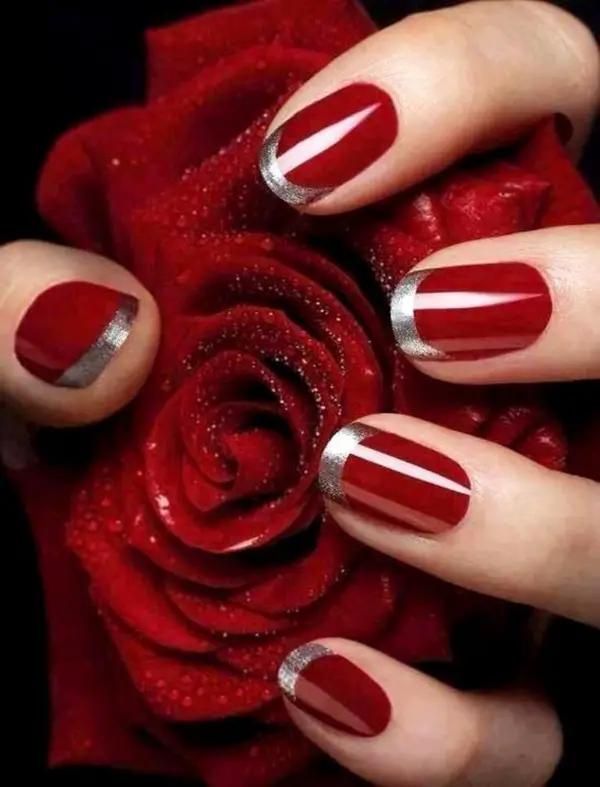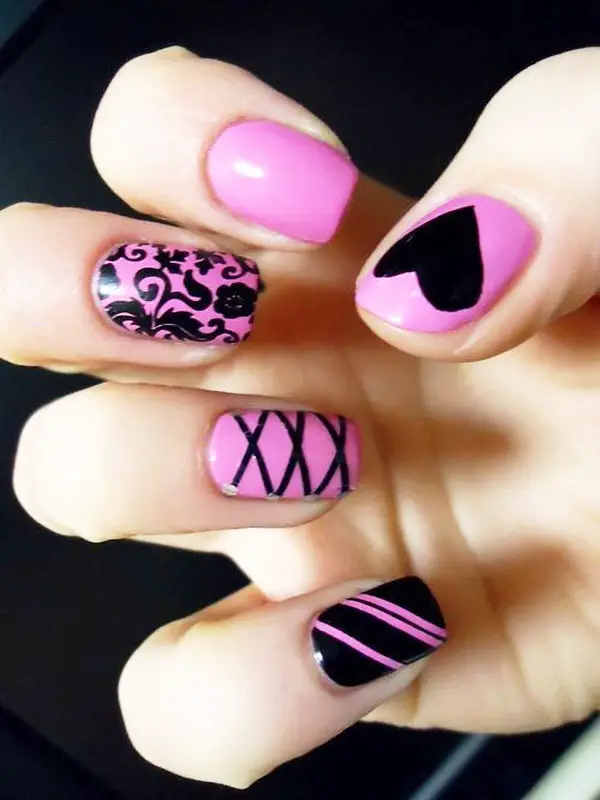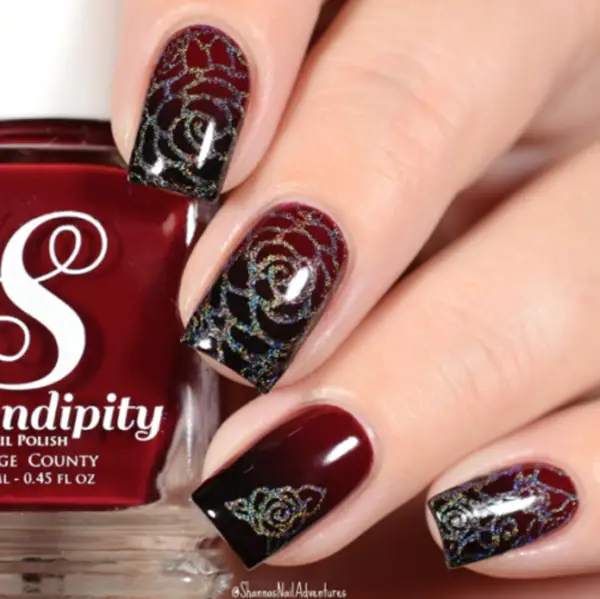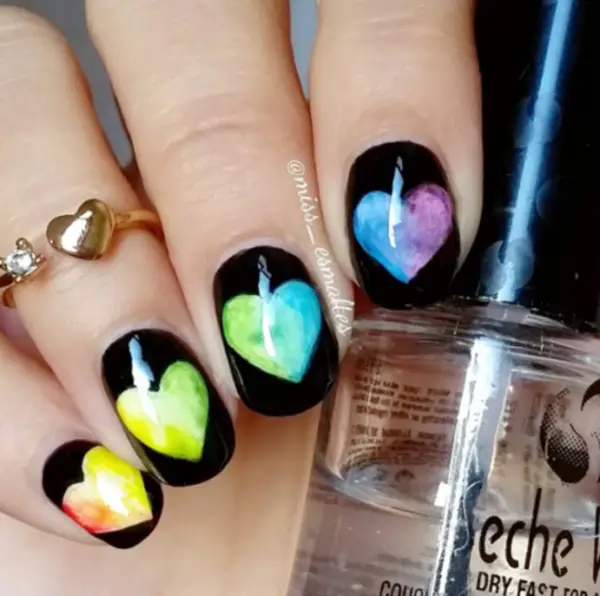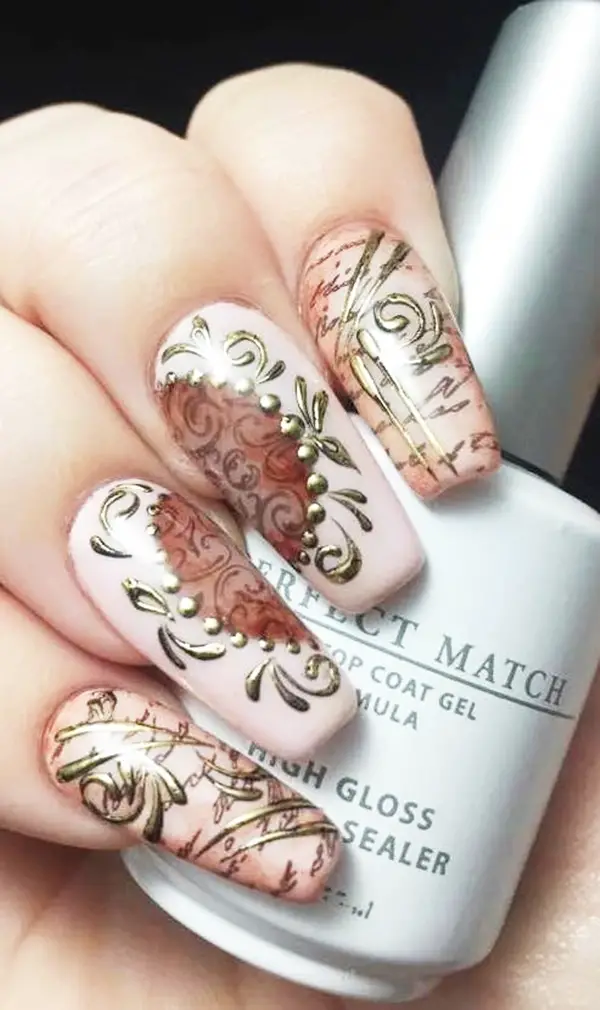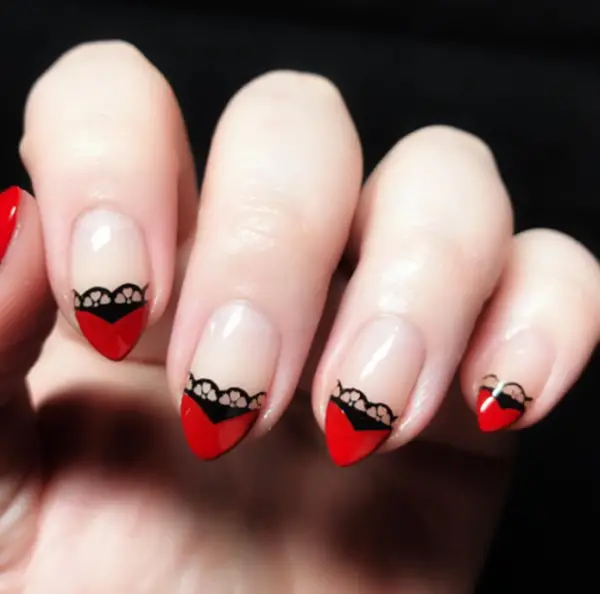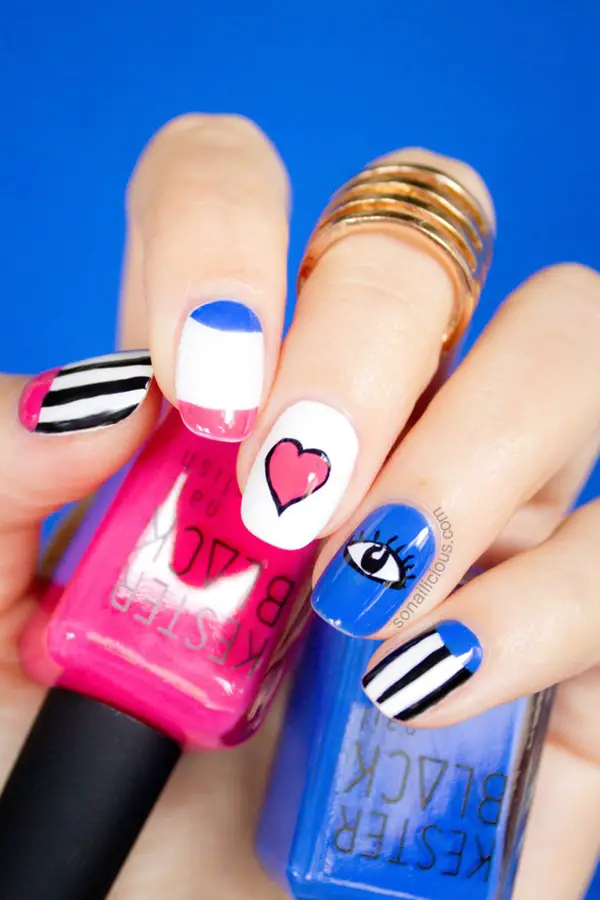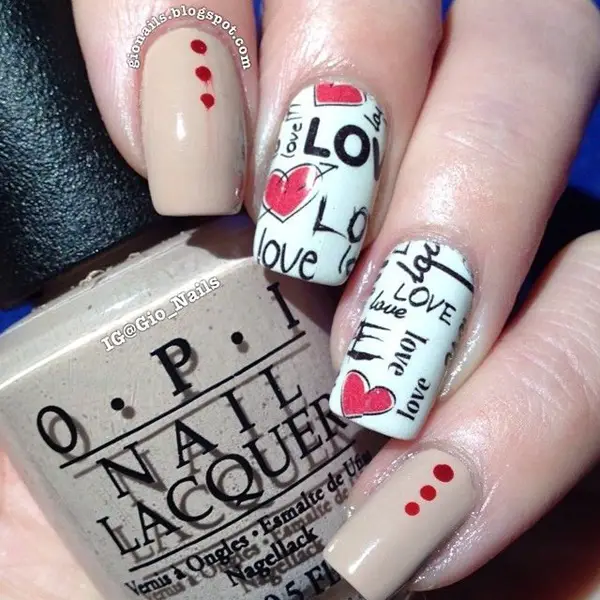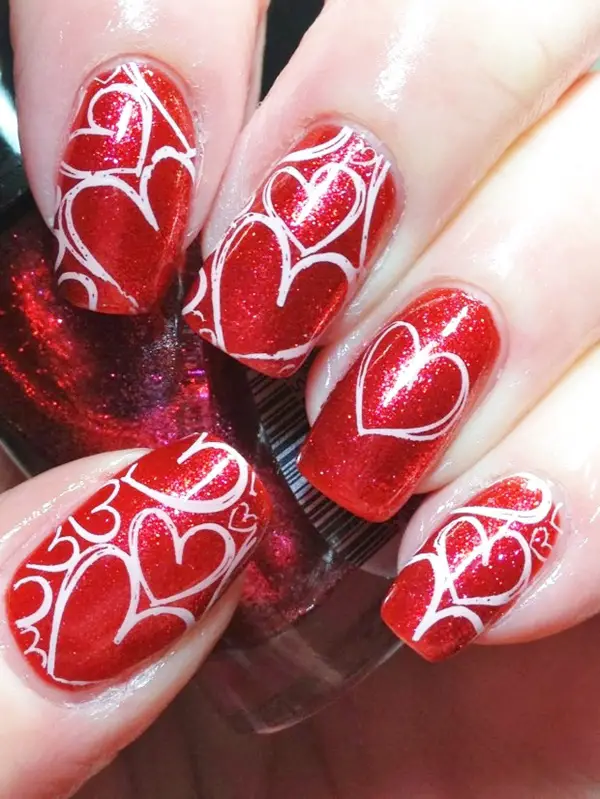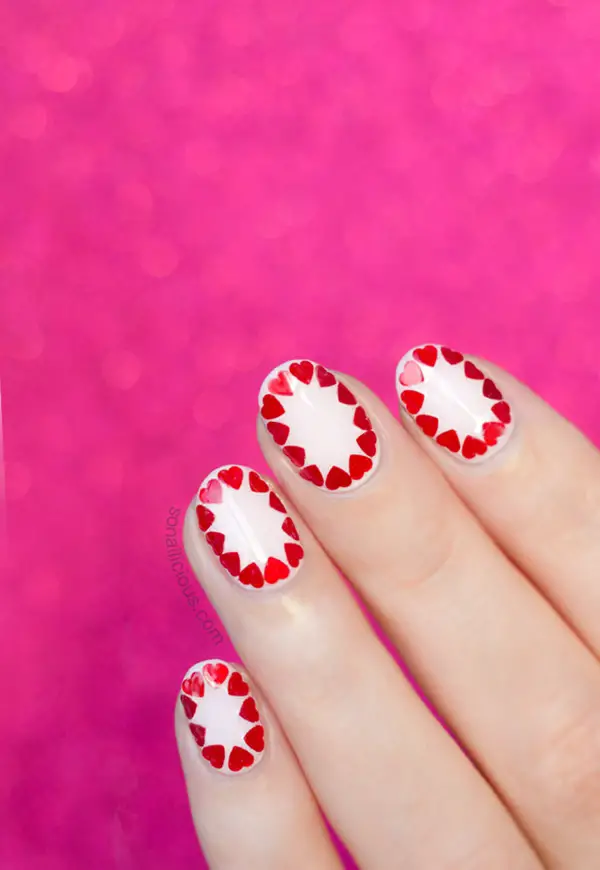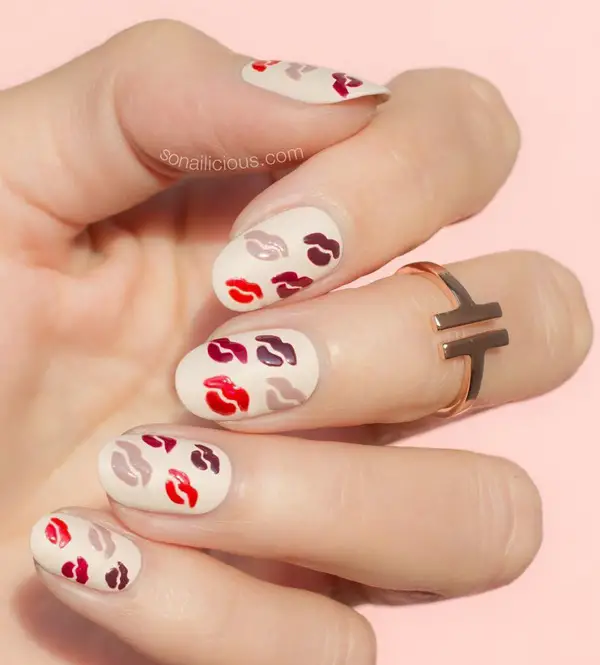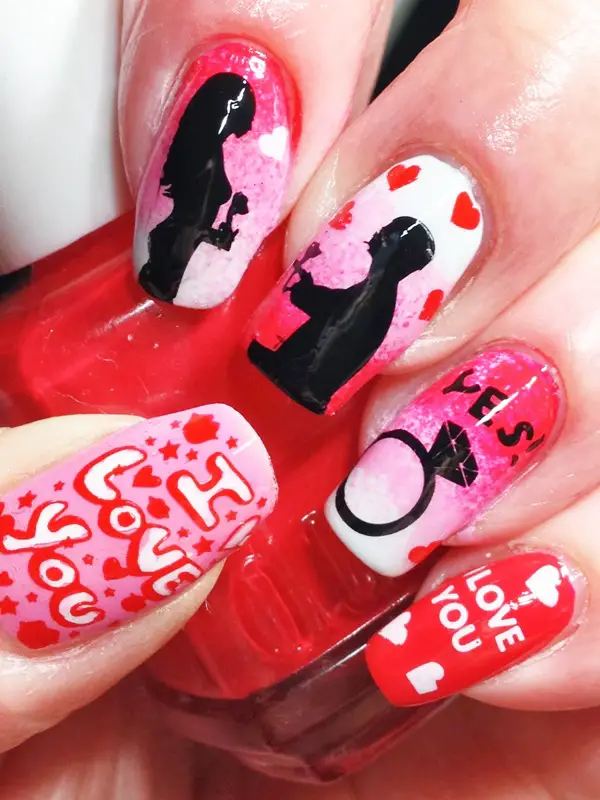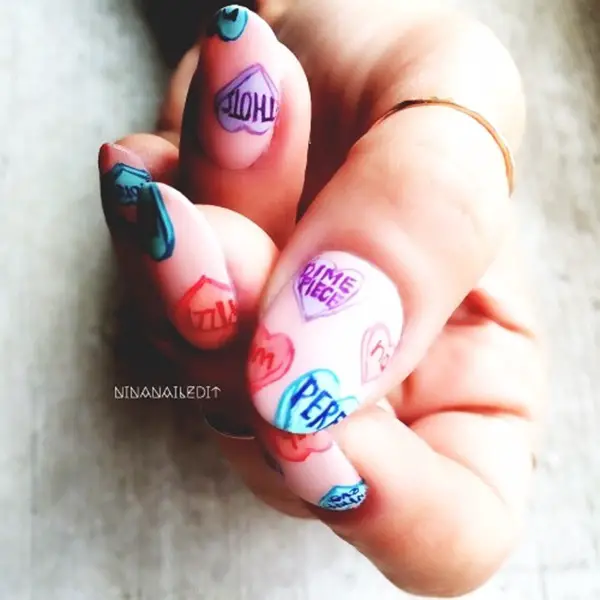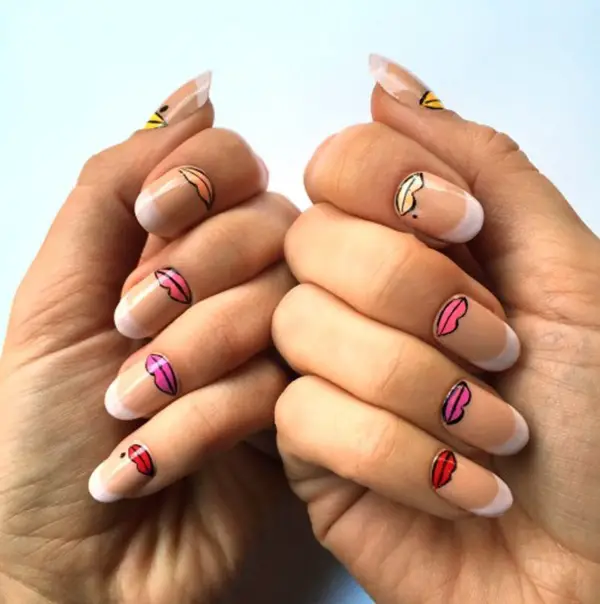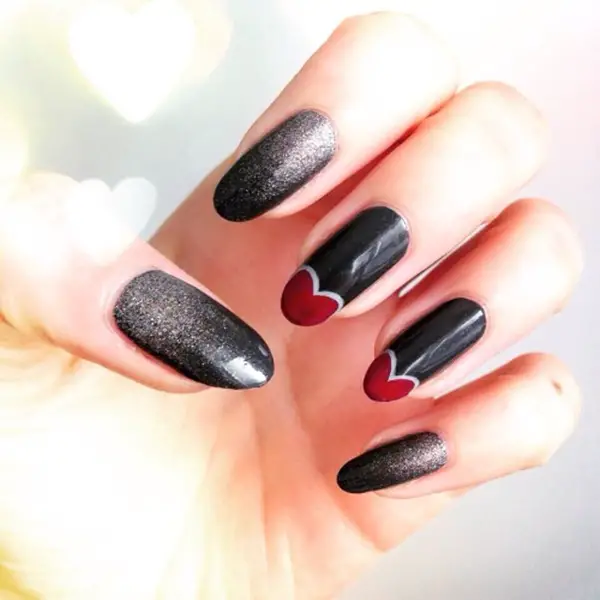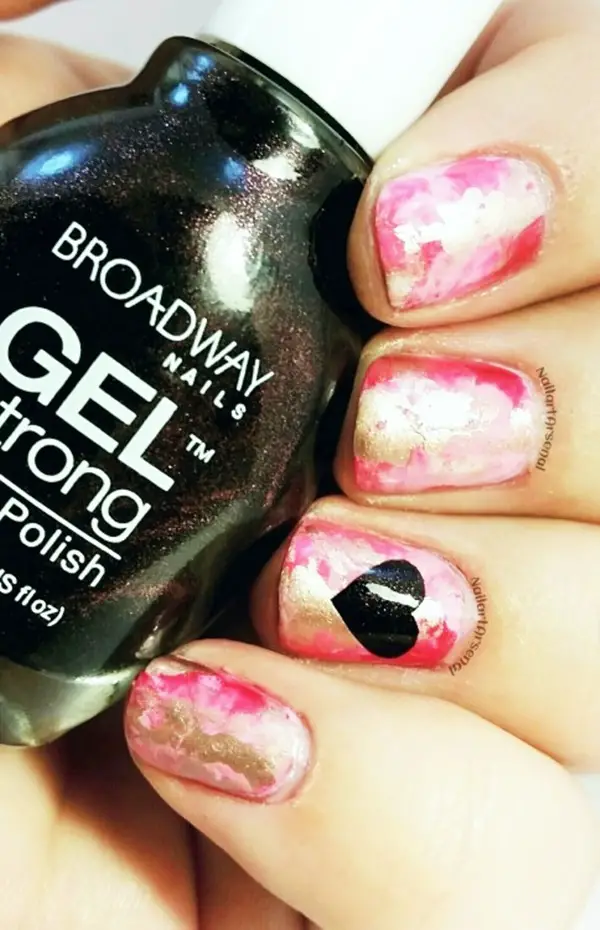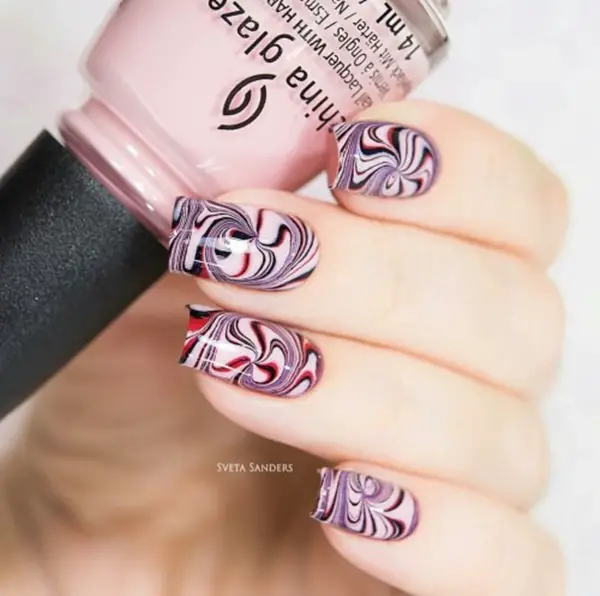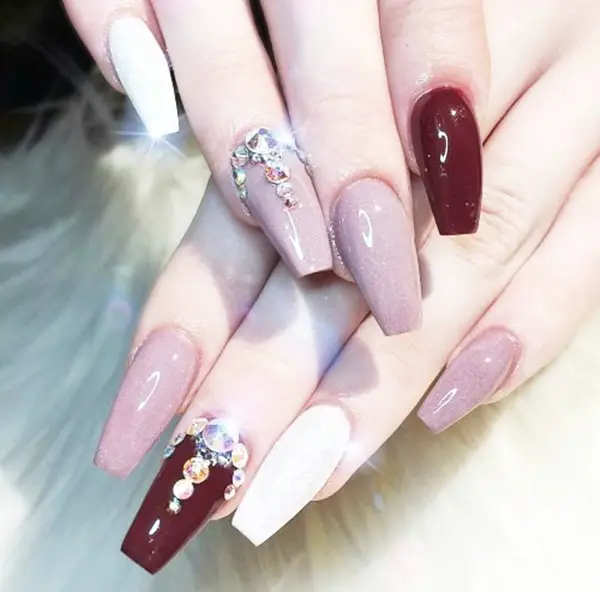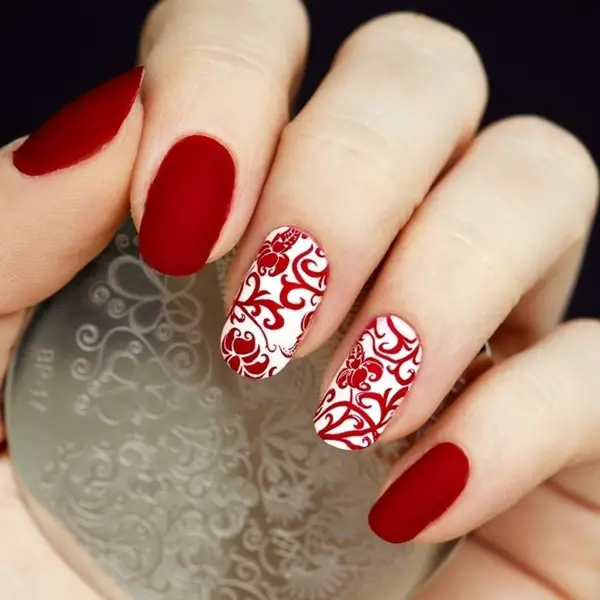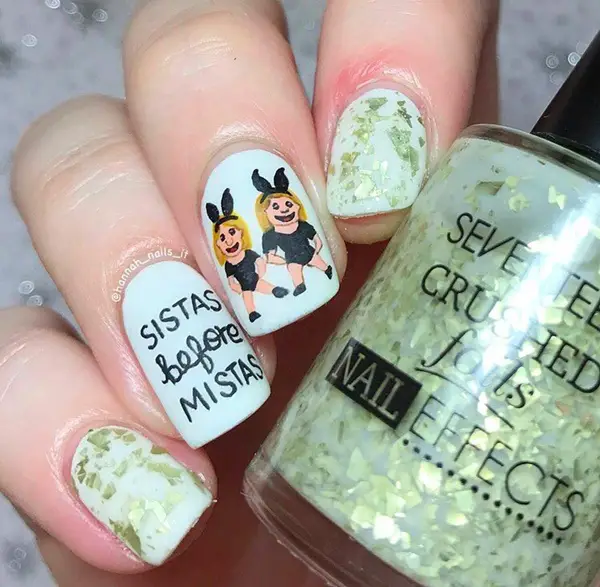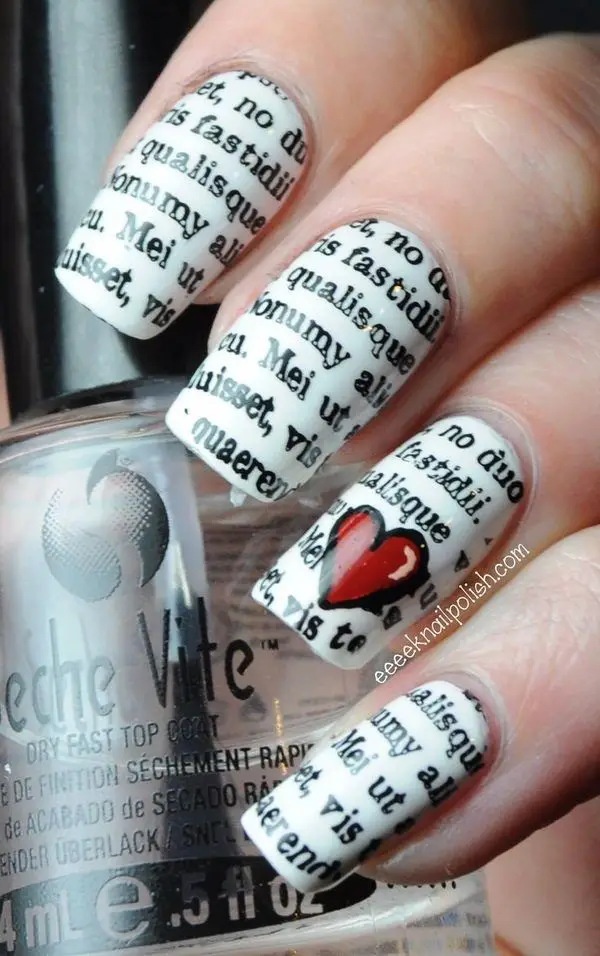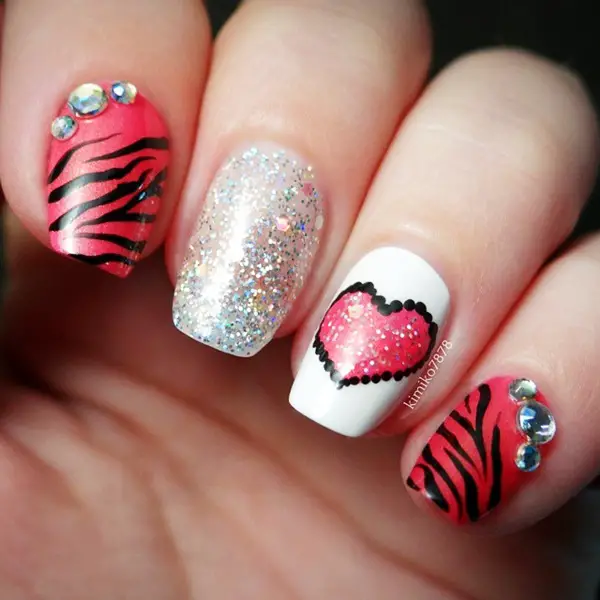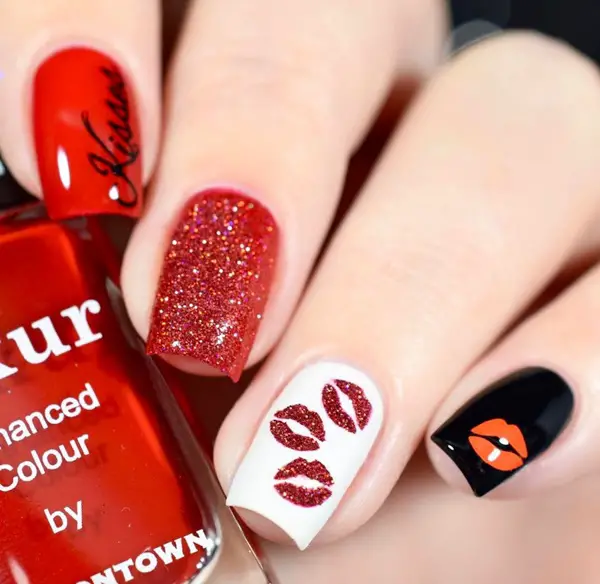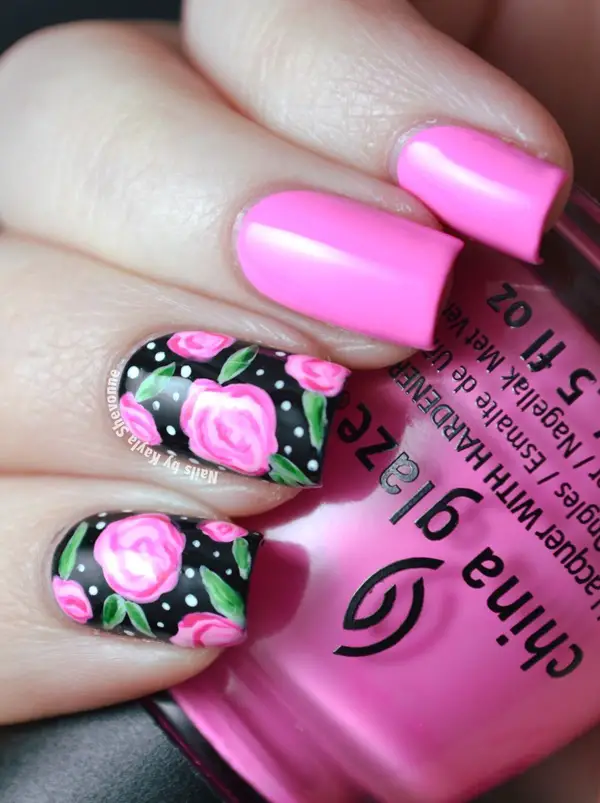 We are damn sure that most of you will appreciate the idea of decorating the nails with these perfect Valentines Day nail art designs because they are adorable, creative and makes you feel dressed up without all that much effort! You also try these Valentines Day food ideas to impress him. Trust us, all these ideas are pretty to look at and your closed ones will surely like them.