Winters are at the doorstep, and you need some really cool outfit to welcome it. You want something that won't just keep you warm but will also make you look amazing.

In that respect, the following trendy casual outfit ideas for winters stand uncontested. You can also be looking for cute fall-winter fashion outfits for teens. Check them out-
Trendy Casual Outfit Ideas For Winters
A pair of boyfriend jeans with a turtleneck top
When it comes to trendy casual outfit ideas for winters, nothing can beat the teenage charm that a pair of boyfriend jeans carries. The best thing about this clothing item is that it is extremely versatile and can be worn in the winter season as well as during summers. When you are flaunting it in the winters, you can team it up with a turtleneck top for maximum impact. To make the look appear extra gorgeous, you must complete the ensemble with a long black overcoat.
A mini dress with leggings
There is no dearth of trendy casual outfit ideas for winters, but a woman always gets drawn towards a mini dress. Mini dresses are elegant, stylish and of course, comfortable to wear. But winters and mini dresses don't match quite well. Isn't it? Well, we are not asking you to wear a mini dress singly; we are rather asking you to team it up with a pair of leggings. And don't consider the look complete unless and until you have slipped into a pair of sexy boots. Also, we found some pleasing Korean fashion style outfits you must try to enhance your beauty.
A pair of chinos with a camel coat
Do you love chinos? If yes, then why ditch them this winter? Trust us, chinos are going to be your absolute go-to this season, not just for their versatility but also the varieties in which they are available. Pick a color of your choice and get going. Don't forget to throw a camel coat on your shoulders to make this get-up winter-ready. Also, we are finding some exclusive Christmas party outfit ideas for you.
A striped long dress with a blazer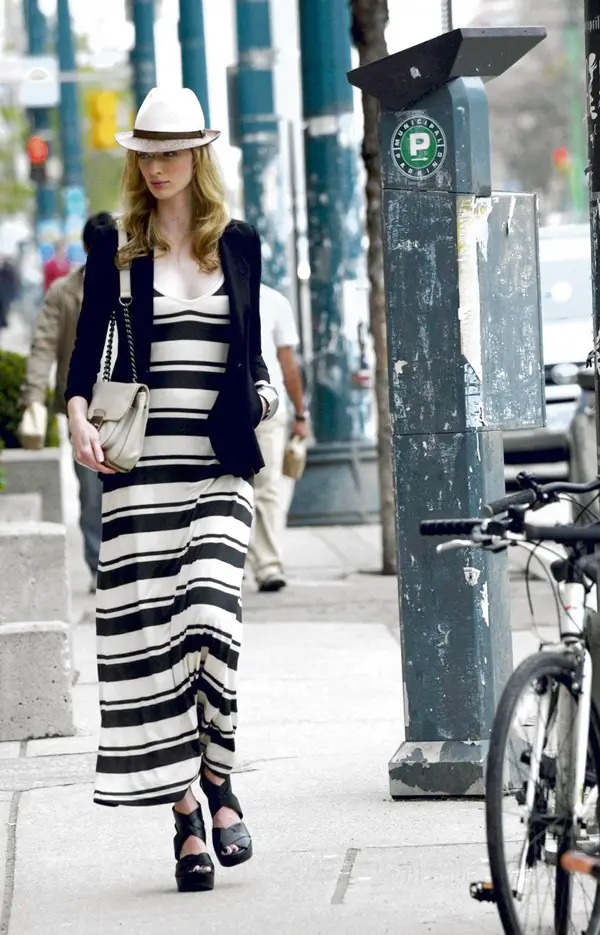 Image Source
Just because winters are here doesn't mean you will have to say goodbye to your striped dresses. Just make sure you wear the ones that touch your ankles or are just above your ankles. With a pair of ankle-length boots, you can simply rock this getup. Want to pep up the look further? Just throw a nice jacket over the dress. This outfit is comfortable and stylish at the same time.
Slay with a denim jacket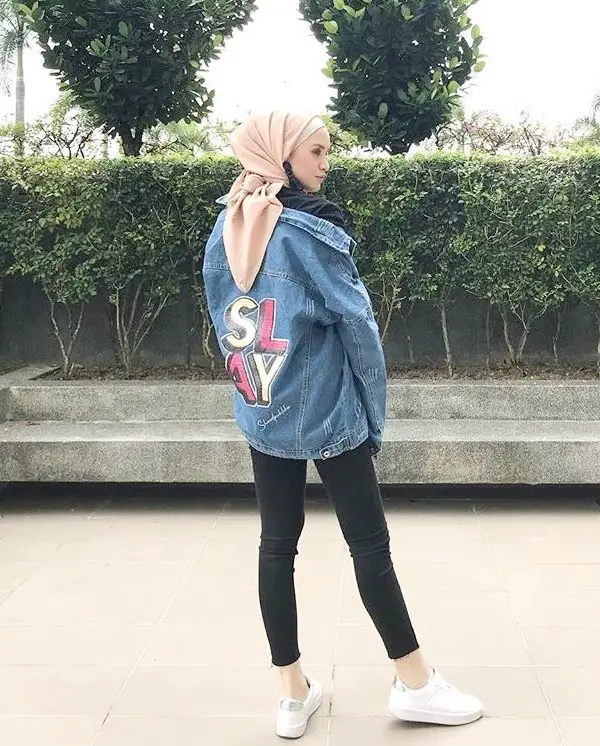 Image Source
Denim jackets are a winter favorite for a lot of women. And the fact that they are available in so many amazing colors makes them all the more desirable. Denim jackets are also popular for their versatility. You can wear them with dresses as well as denim bottom wears. And guess what, you can try them out with skirts too. But then if you are thinking of wearing it with a skirt, make sure you wear it with a pair of leggings in order to stay protected from the biting cold.
Longline sweaters and boots
If you want to look uber cool this winter, just wear a longline sweater. To match it, you need a great pair of knee-high boots. Longline sweaters enjoy a crazy fan base. They are especially popular among teenagers, but they do justice to adults as well.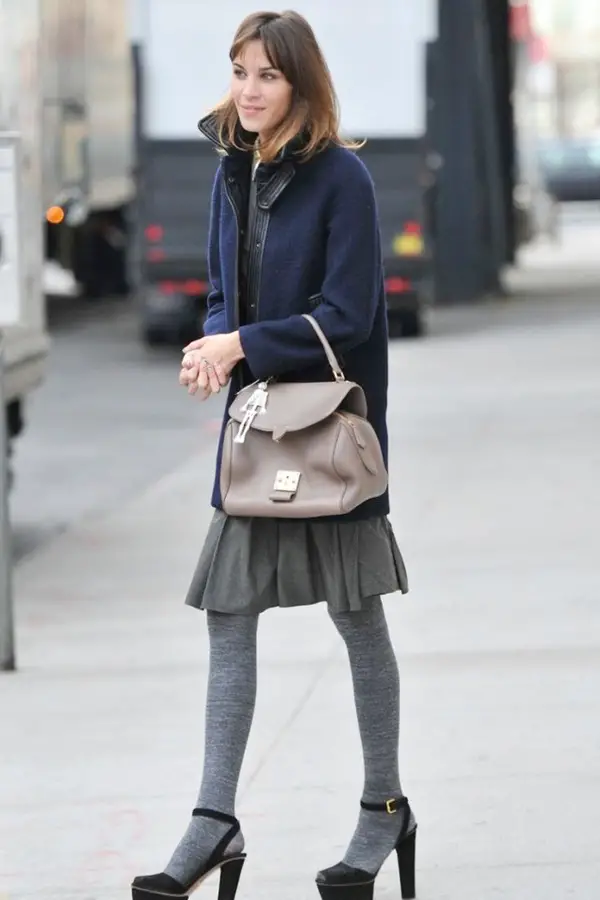 Image Source
Trendy casual outfit ideas for winters like the ones above are ideal for casual outings as well as solemn businesses. They are so versatile, you can wear them on all casual occasions. The best thing about these outfits is that they are practical. They are not those outfits that don't seem wearable despite being stylish. Also here we discussed are cute winter outfits for teens. So, slip into them and make your style statement stand out.