New year is fast approaching! A clean slate that's ideal to upgrade your wardrobe with fresh silhouettes. Fashion is everyone's favorite and you always try to improve your fashion sense. It is always good to look best as it enhances your confidence and makes you an apple of everyone's eye. Follow the unusual trends and stand out from the crowd. The new season gives you all the reason to reinvent your closet with the upcoming styles. Vivid fashion bloggers have come in the forefront to inspire fashionistas a lot. Pinterest also lets you become fashion-world icons. Get inspired by different apps and bloggers and get ready to let people stare you with jealousy.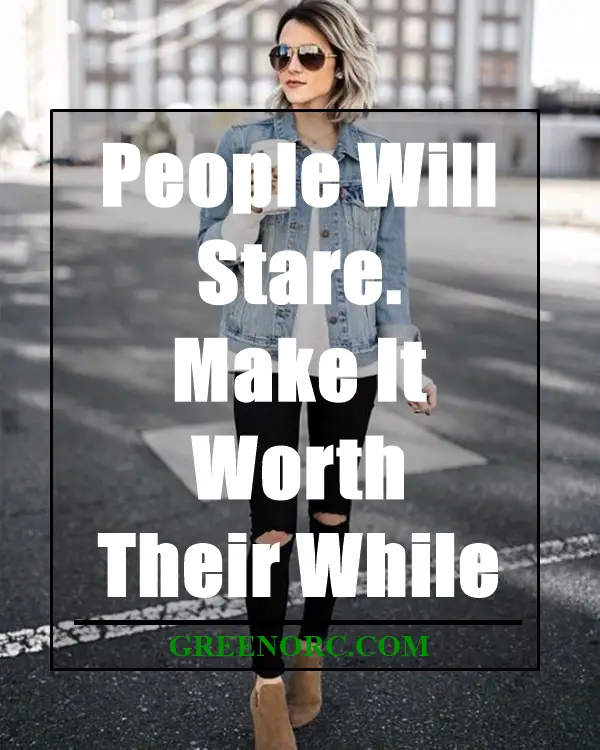 Well, creativity is upon you. To look different everyday, it's important to play with the trends and let your style speak volumes. Right from matching skinny scarves, camel peacoat to off-shoulder dresses, 2016 is all about pulling off the trends and look appealing. Here are some outfits which will not let you complain about being short of exclusive Christmas party outfit ideas. So start making your preparations right away!
People Will Stare. Make It Worth Their While
Wear what you feel!! Jazz up your style with latest fashion trends and stay up to date. Know the current fashion and add a bit of style to your outfit. Let people stare and make it worth their while. If you look to make a difference, then the following styles is sure to amp up your fashion sense
Become a Chic Lady With Matching Sets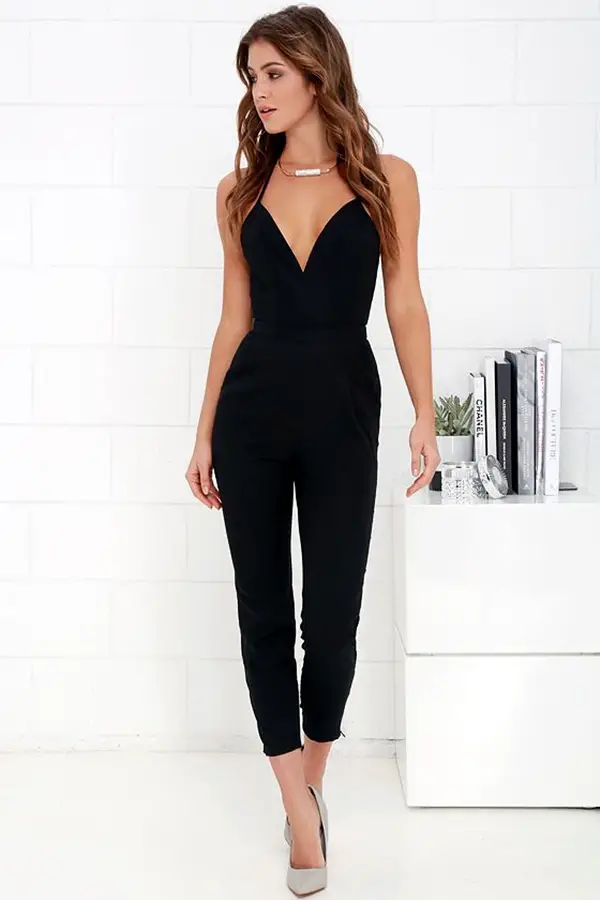 Forget everything and let one color dominate your personality. Give this elegant style a shot and head out boldly. Pair culottes or jumpsuits in one staple color and give your attitude a boost. Team the style with high nude heels to lengthen your legs.
Hit The Runway With Culottes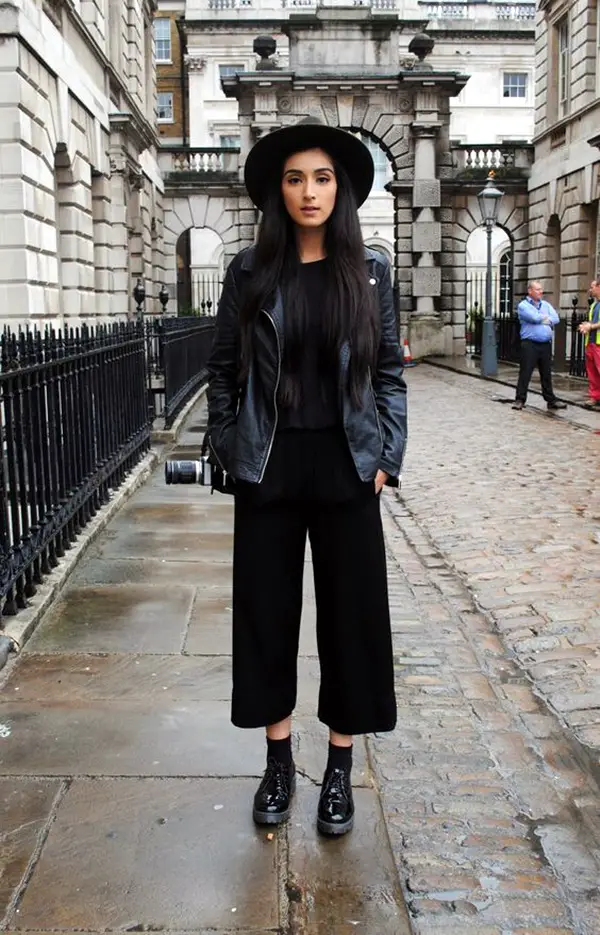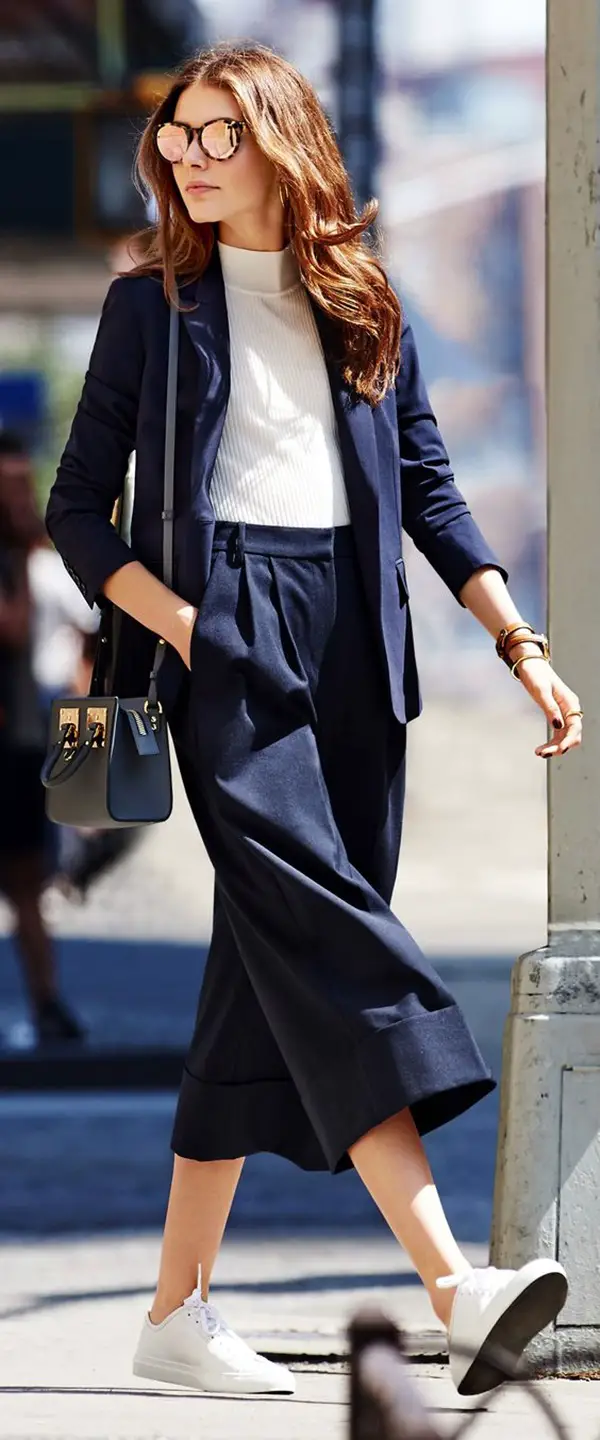 From coffee dates to cocktails, culottes can let you walk with utmost confidence. Pick a perfect culotte and hide the blouse by tucking it inside. Strap the stilettos and hit the ground like a star.
Spice Up Your Everyday Look With Off-Shoulder Neckline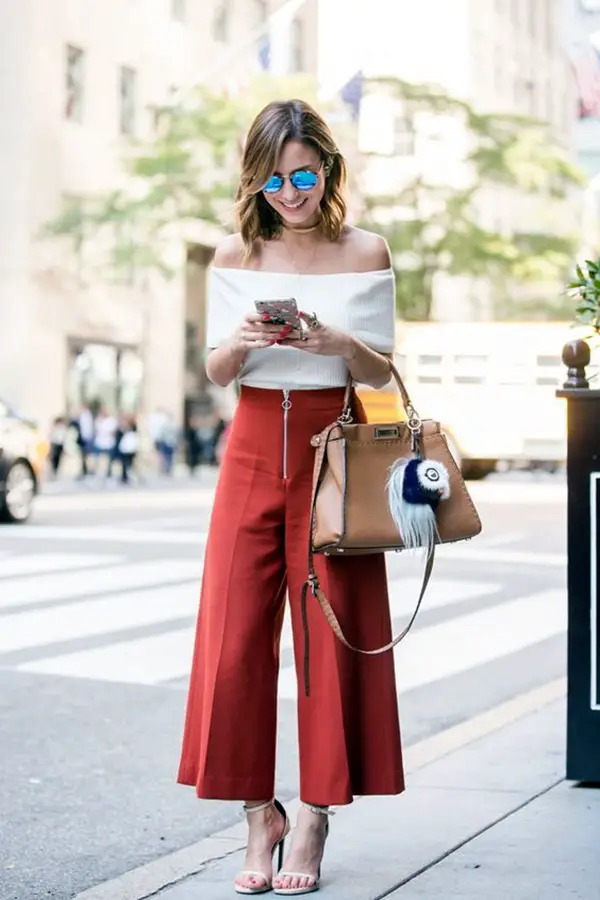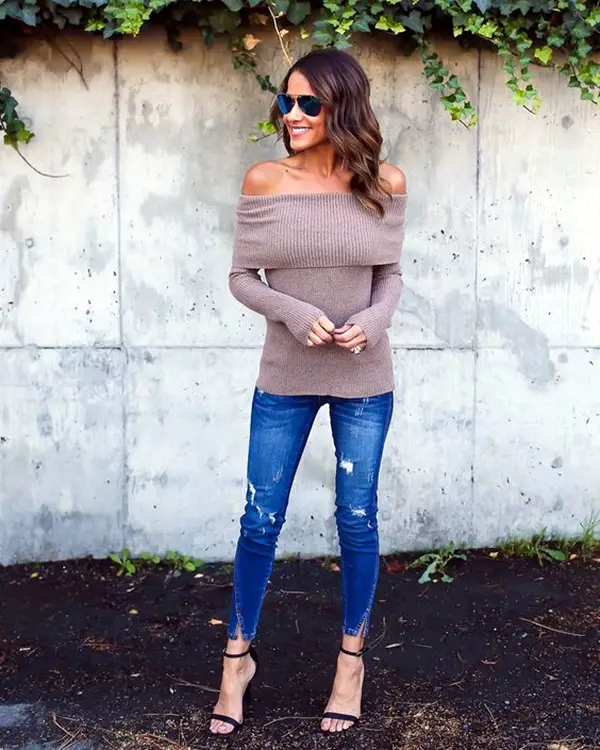 Bare your sexy collarbones and stay trendy. Give your style a runway look with oversized statement necklaces. If you are feeling sassy, wear some oversized bangles to spice up your dinner date.
Polish Your Look With A Stylish Trench Vest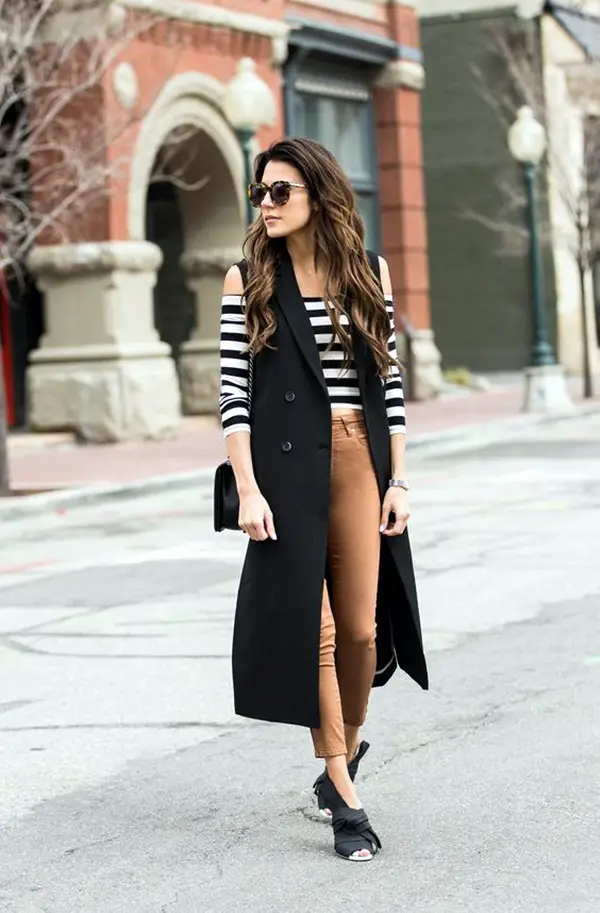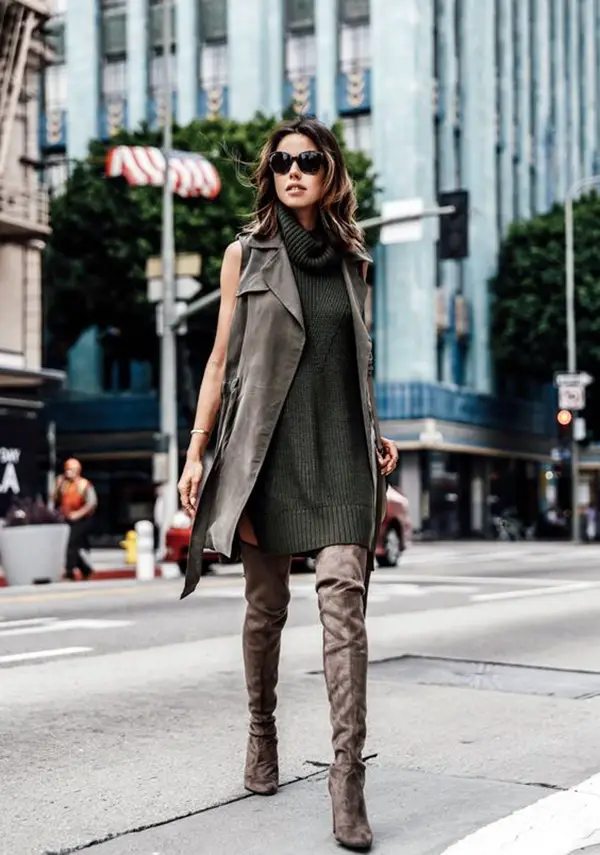 A trench coat is a classic staple for your wardrobe. Whether you are heading to a meeting or moving to brunch, trench vest is sure to glam up your looks. Are you also looking for cute fall winter fashion outfits for teens? Dresses that suit young girls well and make them look outstanding at the same time? Well you are at right place than! Pair the outfit with baby doll black heels to step out confidently.
Get A Fresh Look With Oversized Stripes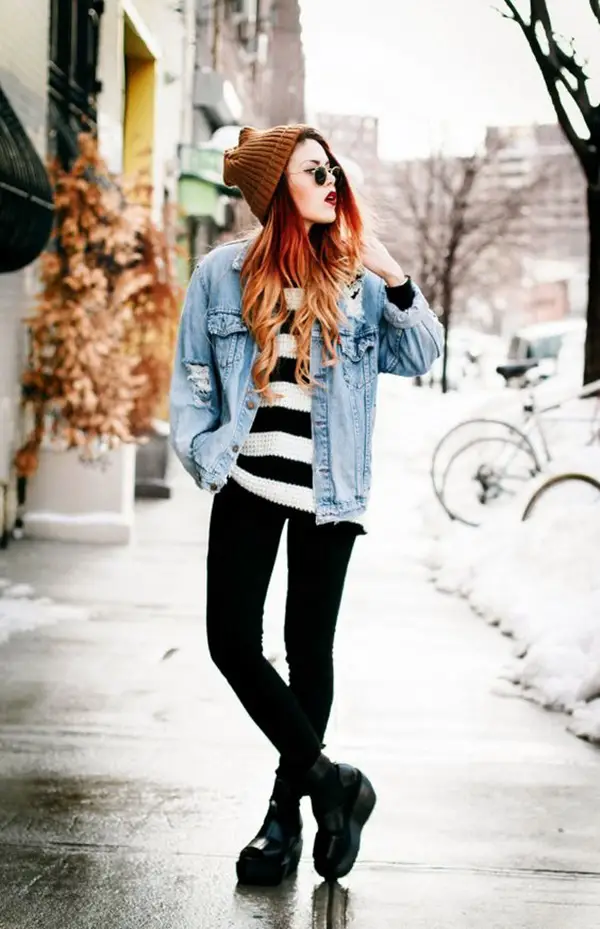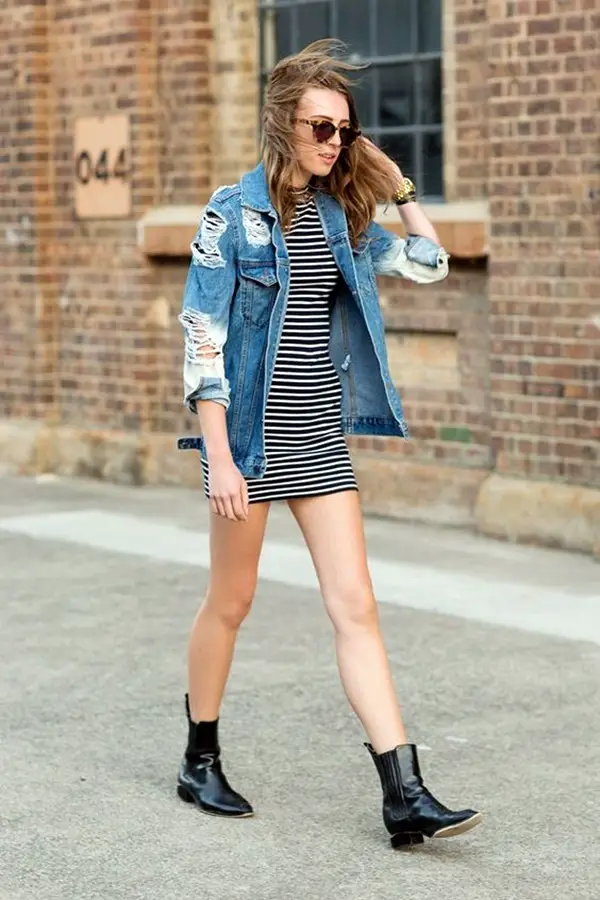 Definitely, it's the best style that gives you a fresh new look. Match a pegged striped leg pant with a flirty tank top in order to make a bold fashion statement. A standby denim jacket and ankle boots will offer you a polished look altogether.
Look Sharp With The Mule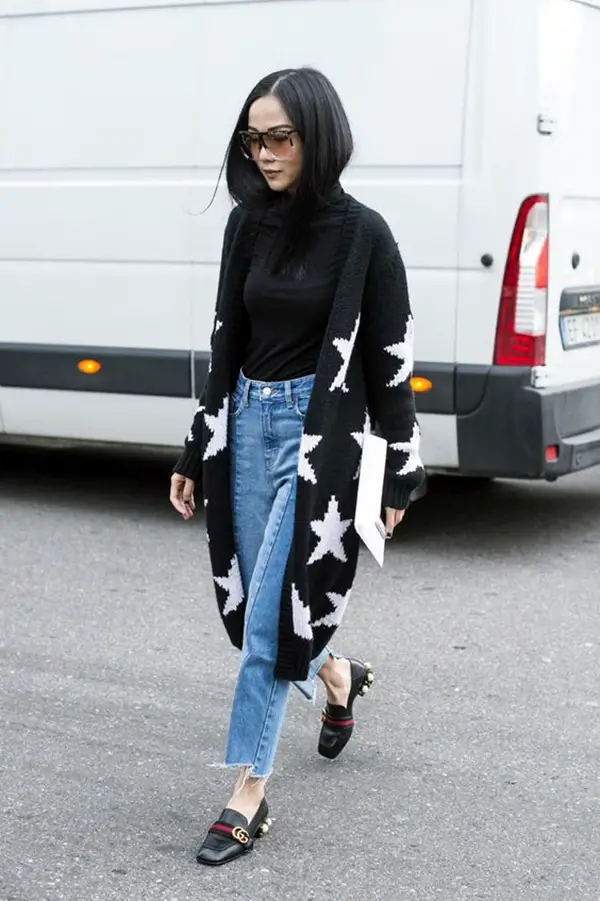 Mules give you a bold look and it's a trend of the year. It works well with ripped jeans or a textured pencil skirt. It's going to amp up your style and look sharp.
Give Your Style A Twist With Bomber Jacket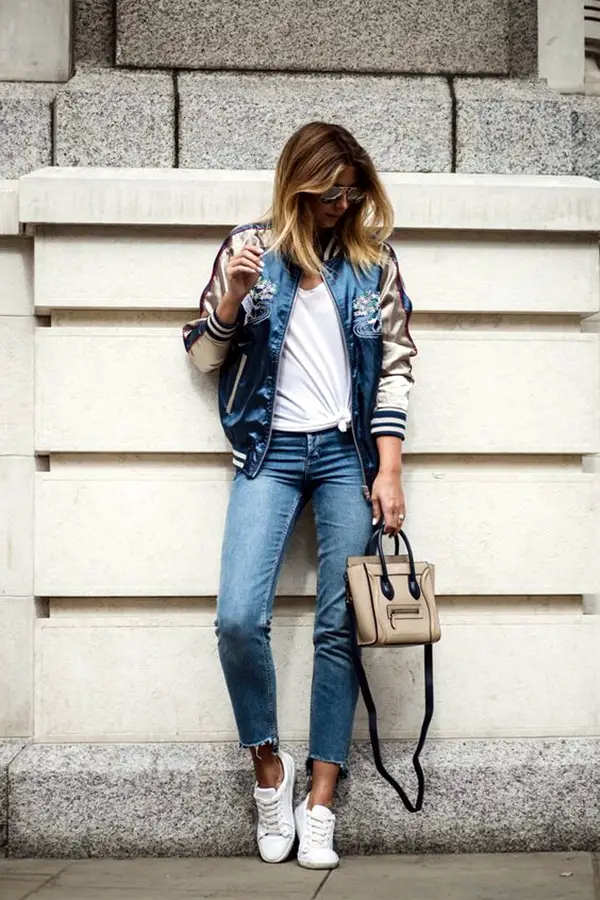 Whether oversized or embroidered, a bomber jacket is sure to twist your style a little bit. Count on your black jeans, lace up booties, a bold clutch and get ready to conquer the world. For sure, people will stare. So, it's best making it worth their while.
A Statement Slip Dress Will Make You Trendy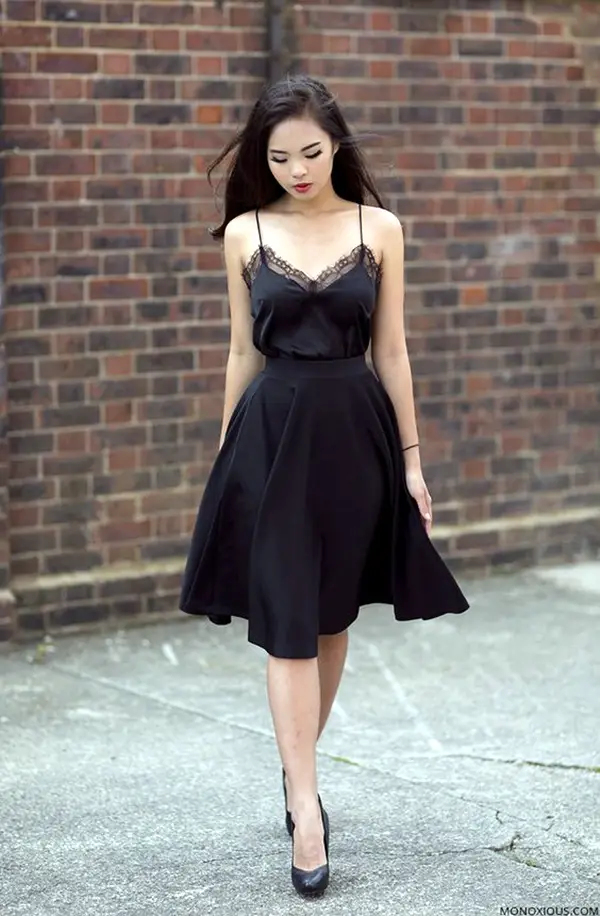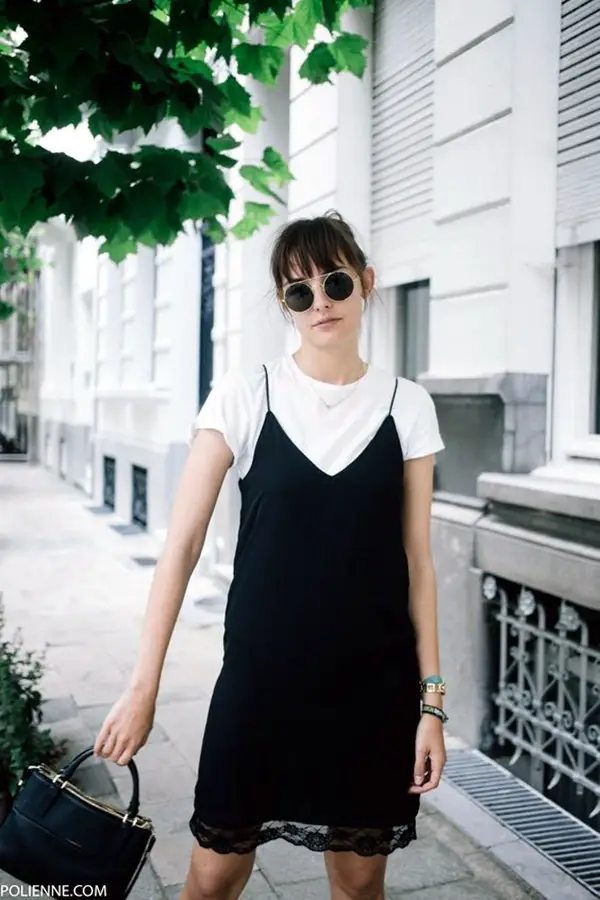 A slip dress is everyone's favorite. Its slinky, clinging silhouette makes this ensemble look unusual. To offer this dress a bold look, team it up with an oversized sweater or a leather jacket. Here we are talking about tips to wear ripped jeans with style in order to avoid looking grungy!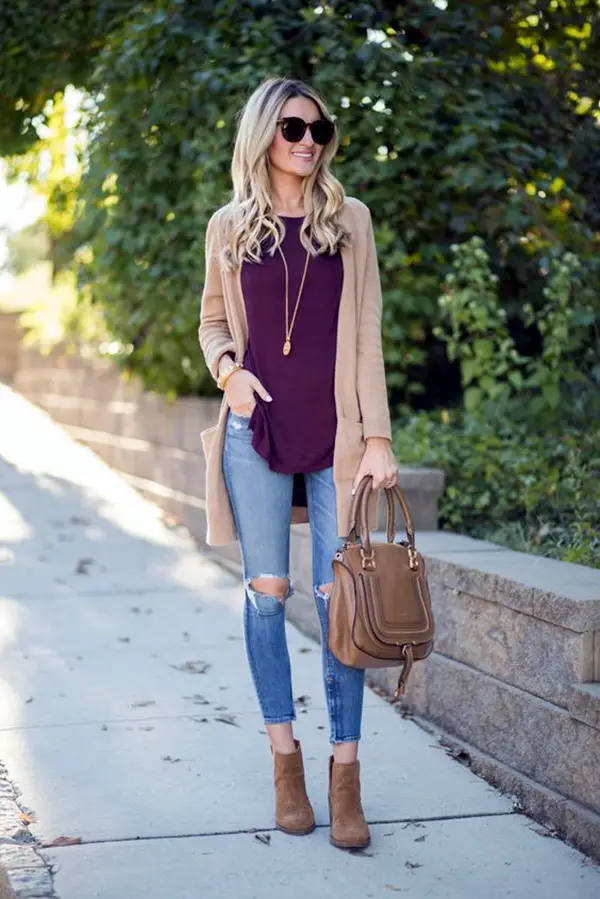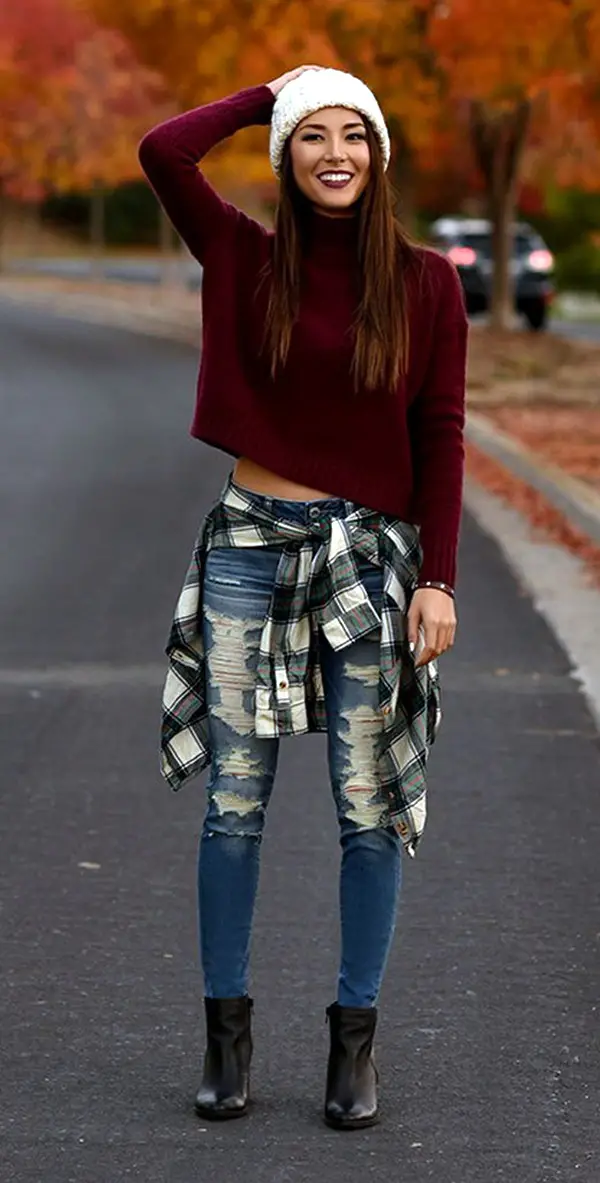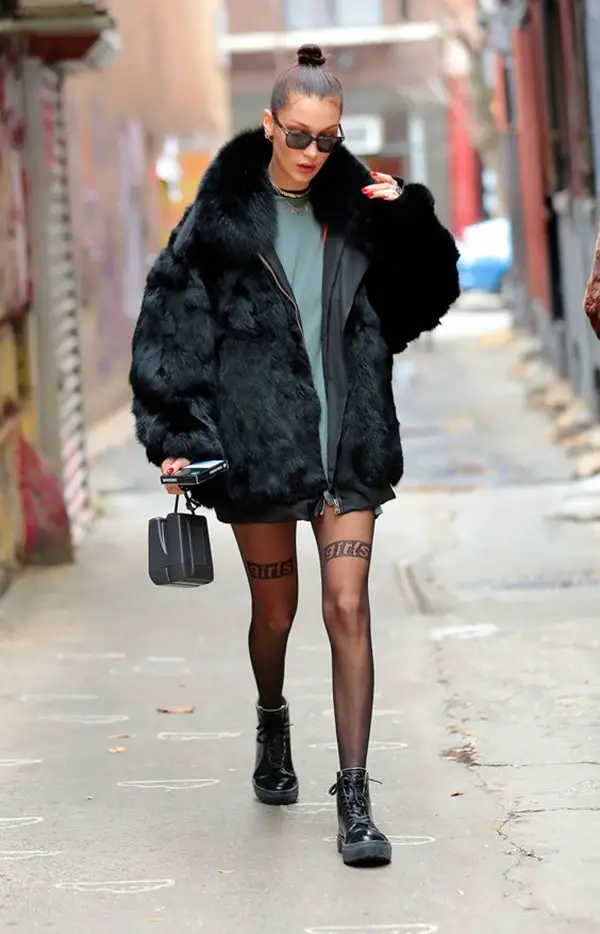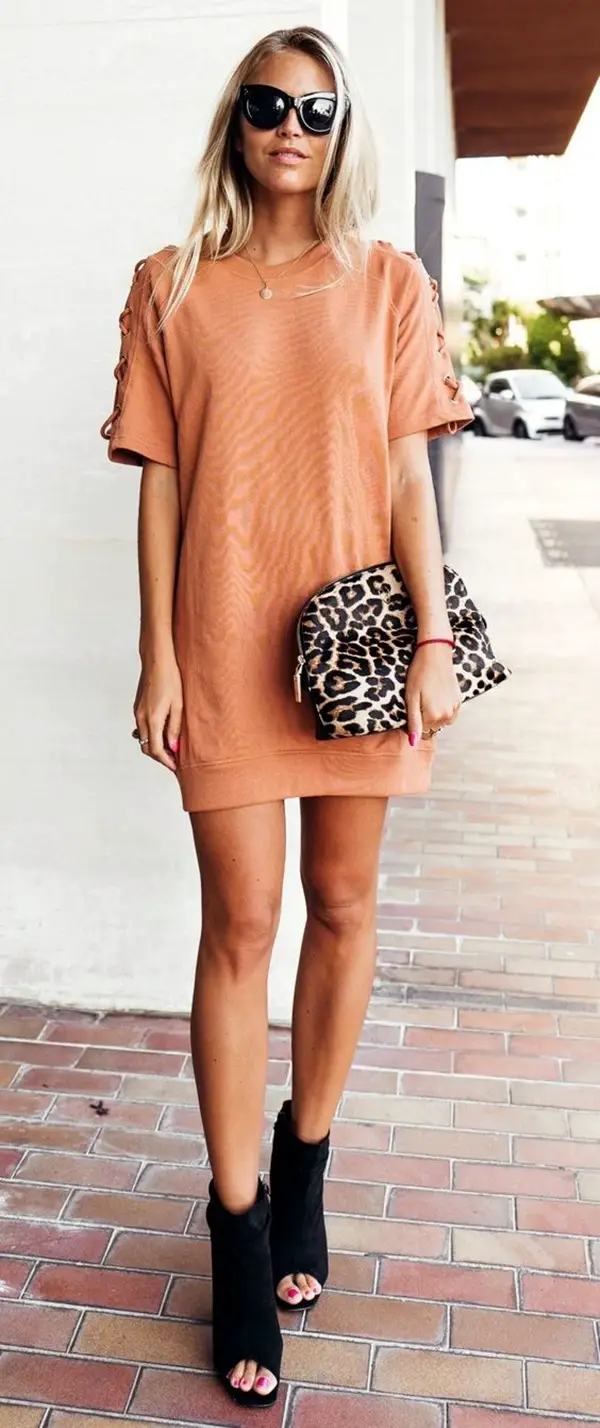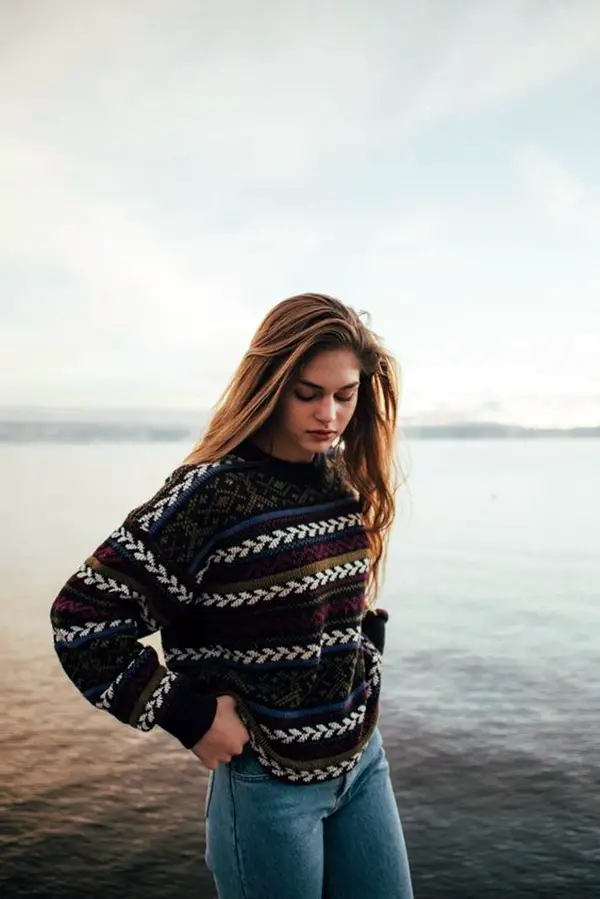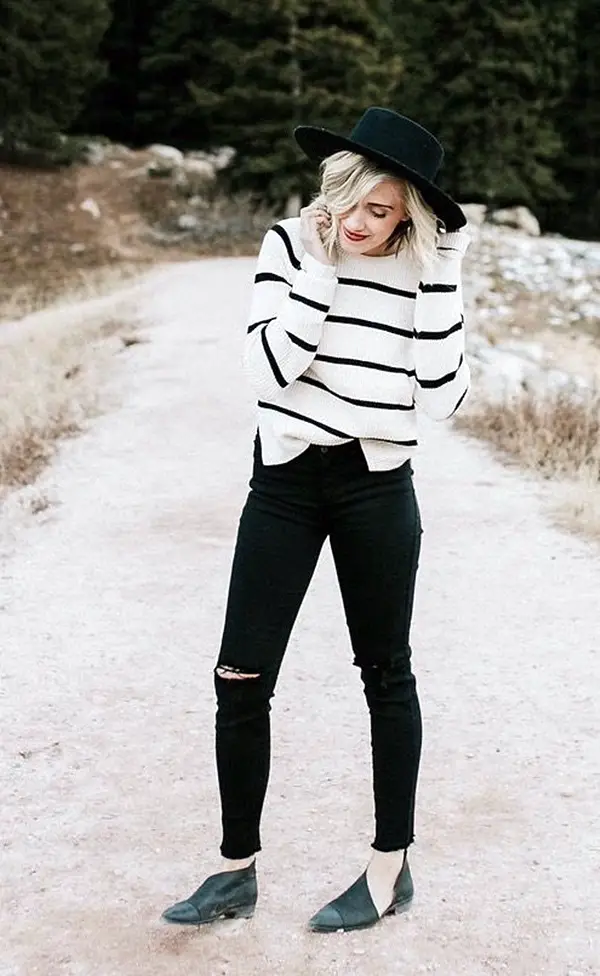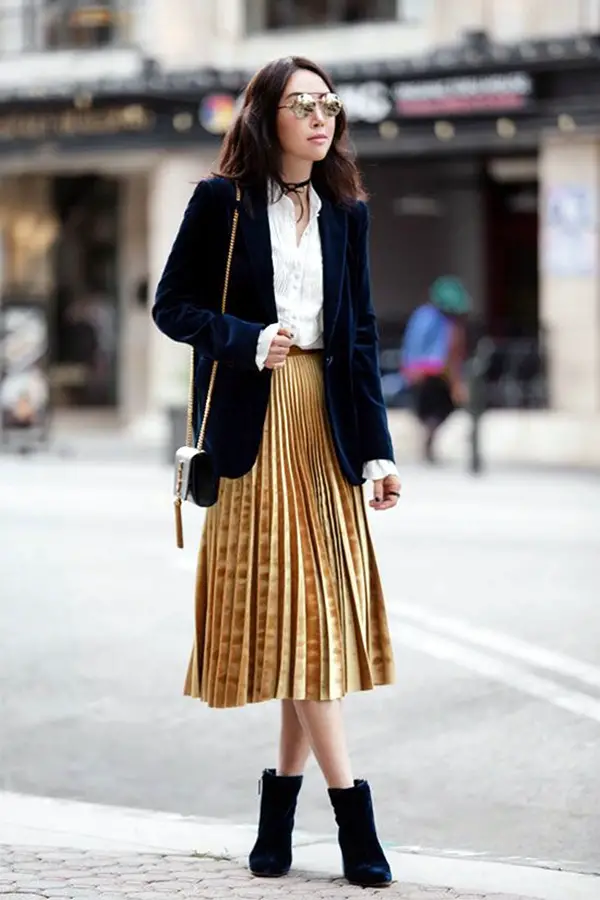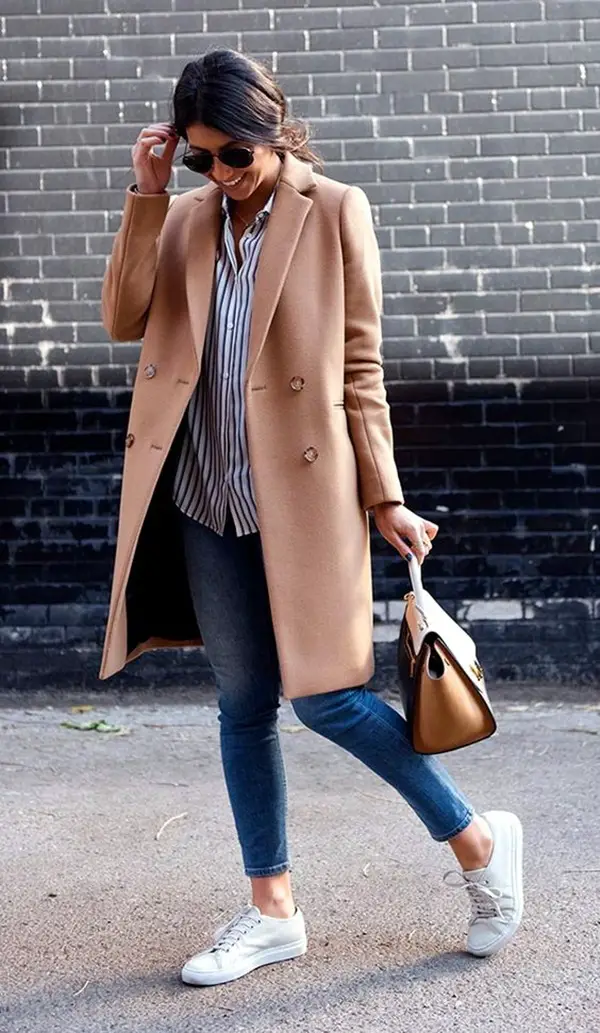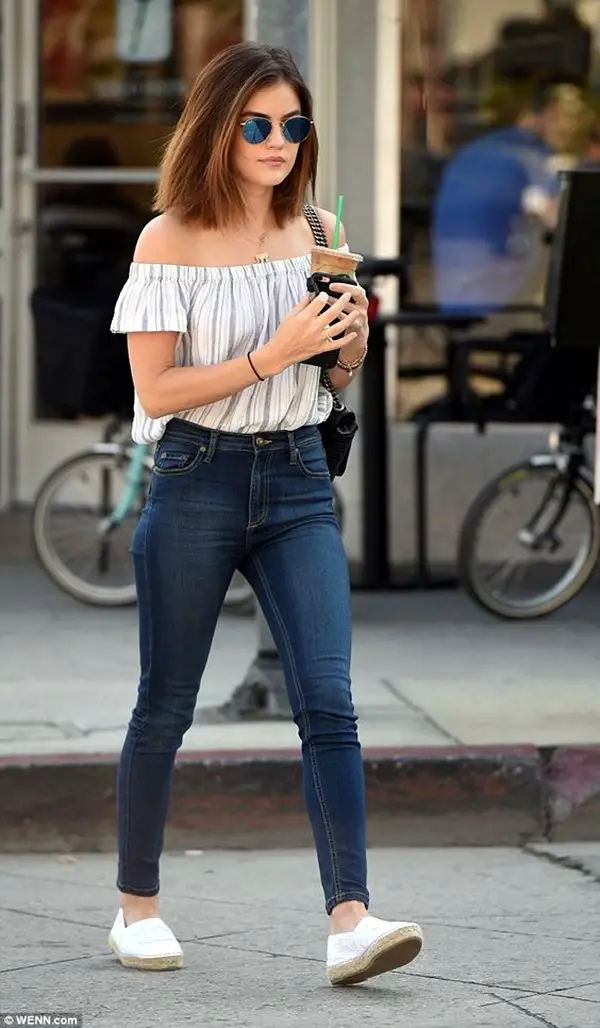 So, give the aforesaid styles a try and march with utmost confidence.