Landscapes
Talking about the best canvas painting ideas for beginners, we can't neglect landscapes. Landscapes have always been popular among painters and their gurus. Landscape painting is addictive in a way. If you get into this genre, you will simply fail to find anything else more engaging and fun to do. There are certainly exceptions to this. Nevertheless, creating landscapes will help you learn a lot about painting and art in general. By trying to replicate natural objects, you will improve your artistic skills.
Play with colours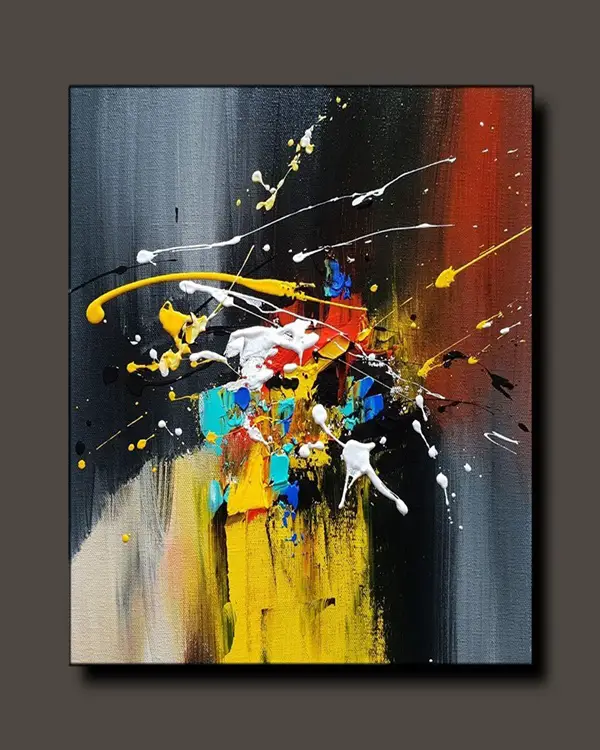 Image Source
If you want something too easy to paint, fiddle with colours. Take a lot of brushes and make random strokes of colours on the canvas with them. Take as many colours as you can so that the resulting artwork looks mesmerizingly beautiful. Sometimes, such paintings could become so pleasing to the eyes, you can also frame them and mount on your living room's wall. Here we bring the marvellous Canvas Painting Ideas for people who have that artist to throw colours on the sheet portraying the thoughts running into mind.
Silhouette paintings
Silhouette paintings are always good for beginner-level painters. All you need is to paint the figure of an animal, a human being or an object, and then paint it all black. To bring contrast to the table, paint a bright background for your subject.