Beginner level painters have a tough time deciding on what to paint. The easy subjects are generally too easy to feel great about painting them, and the difficult compositions are way too difficult to be attempted. So, they need painting ideas that are simple yet value-packed. Compositions that are easy to create can be informative too; artists can learn a lot from them.

For instance, painting an apple sitting on a table is definitely an easy composition, but it teaches you the effect of light on a static body. And that is why simple compositions should never be neglected. Here are some of the best canvas painting ideas for beginners. If you love acrylic colours and wish to create beautiful paintings with them, then the following beginners' guide on easy acrylic canvas painting ideas is what you need today. Have a look-
Best Canvas Painting Ideas For Beginners
Try out geometric shapes
Although there are many best canvas painting ideas for beginners, there is nothing like trying out geometrical shapes. And trust us, there are hundreds of different ways to create them. Take a canvas and use geometry tools to create your shapes and then paint them. In case, you want a more natural look, just try to create the shapes free-hand, directly with paints. You will get outstanding results!
Fruits are super easy to paint
If you want something that you will find interesting to paint, try out fruits. They are simple and appear quite lively on the canvas. You can paint a single fruit or many together. Almost every fruit looks great on the canvas. And because you need to be pretty accurate with the colours while painting fruits, you learn a lot about the colour wheel and how to obtain the right colours by mixing and matching available shades.
Paint still life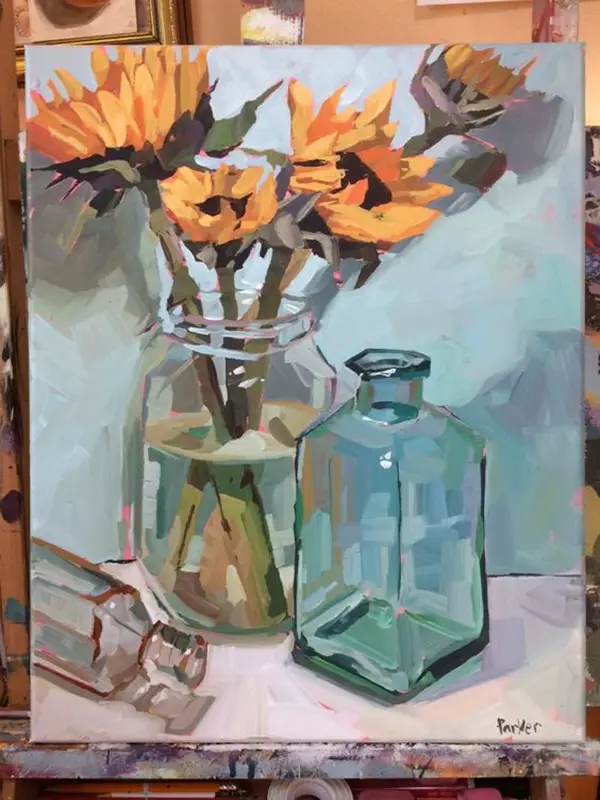 Image Source
Still, life is simple in a way, but it is a treasure trove of valuable knowledge linked to painting or visual art. What you can learn best from them is the way colours reflect from different objects. You will have a lot of ideas regarding the nature of light, and how it can make your subject look different from different angles.
Use props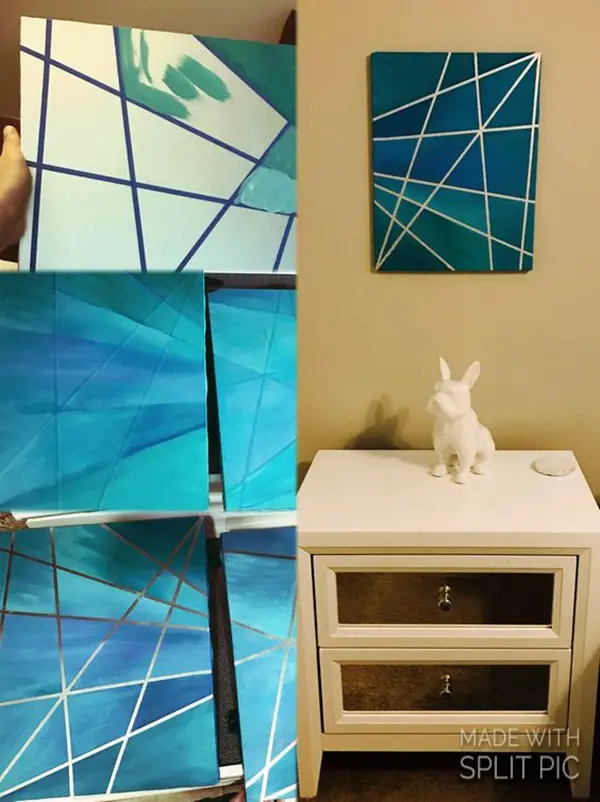 Image Source
If you are bored with routine ways of painting, you can try creating lovely art pieces with the help of props. What props are we talking about? Well, we are talking about tapes, toothbrushes, sponges and other peculiar things. You can create amazing visual art with the help of such unique and innovative props. If you are a budding artist, you might want to know what preparation the canvas has to go through. Well, How to Prepare a Canvas for Painting Step-by-Step, you can find all the details here.