Christmas is a festival that evokes warmth and cheer. There are many customs, traditions associated with Christmas but a major part of this festival is the Christmas tree. A well decorated tree turns a home or a space absolutely magical.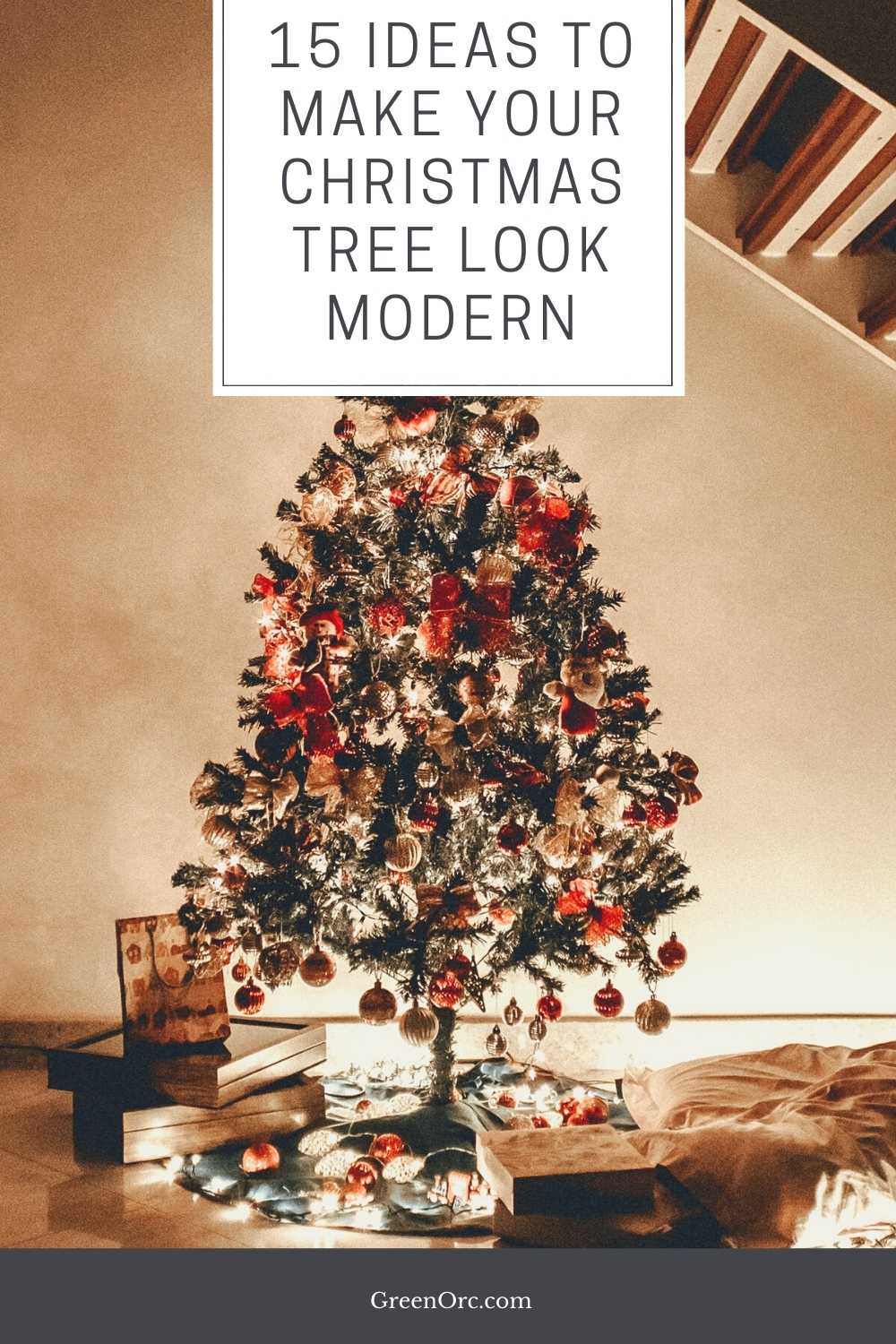 Traditionally a Christmas tree was decorated with wafers, sweetmeats and artificial roses. Later in the 18th century, candles were used to decorate the tree until it was replaced by lights. There are plenty of ways to decorate a Christmas tree. But if you are bored with the traditional decor and want to spruce it up, you have come to the right place. Here are 15 ideas to make your Christmas tree look modern.
1)The white splendor:
December season and Christmas are associated with the beauty of snow. Choose an all elegant white design for your Christmas tree. Let your tree exude the sheer splendor, purity and beauty of the color white. Decorate your Christmas tree with white balls which represent snow and white flowers. If you want to add some natural touch, then opt for some natural white flowers. Nothing can more beautifully redefine your space that this sheer white splendor.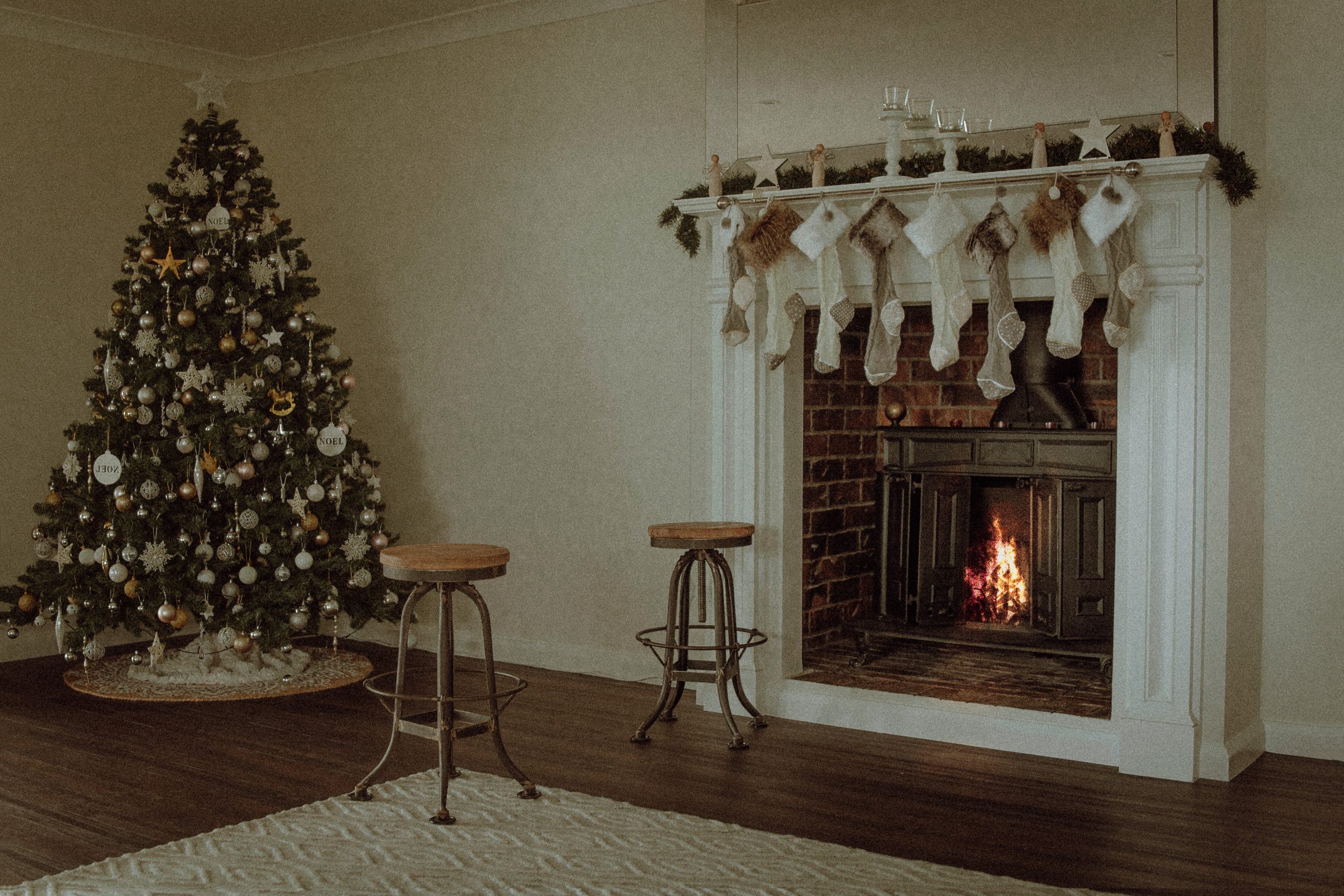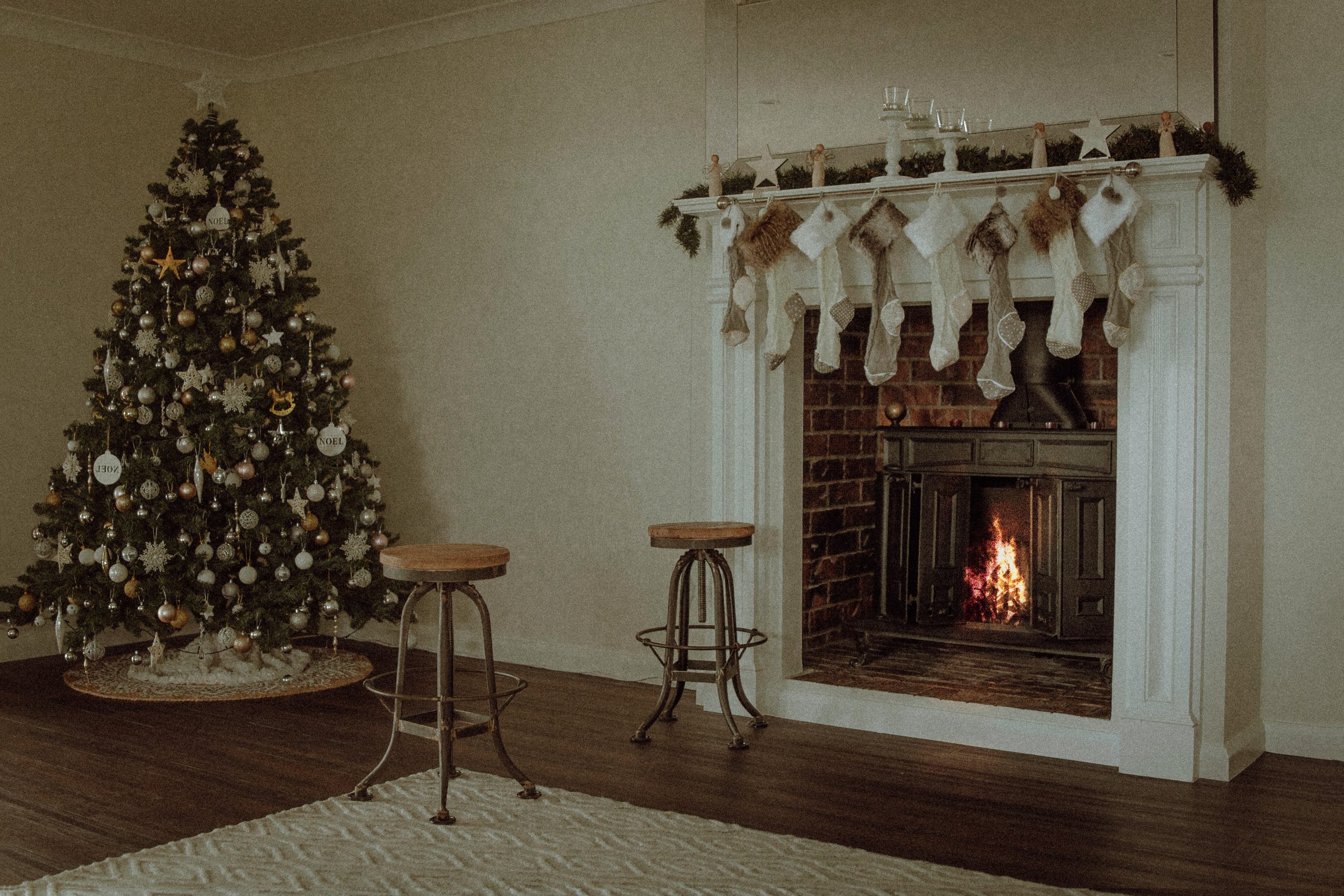 2) A colorful Pompom Christmas Tree
Why settle for only red and green when you can give some colorful hues to your Christmas tree. Make a Christmas tree made from colorful pompoms. This Christmas tree decor is not only unique and one of a kind but it is stylish as well. Colorful pompoms will convert a dull corner into a livelier and cheerful space. You can buy a packet of pompoms or make some at home as well. They are simple and quick to make and you can add a combination of colors to make the tree look extra colorful. Don't forget to add a sparkling star on the top of the tree to complete the look.
3) A Christmas Tree inspired from mother nature
This modern Christmas tree look is inspired from the remnants of the mother nature. Collect some twigs and branches form your courtyard or a nearby garden and build your own deconstructed Christmas tree. You can even use some berry-clad twigs and dried leaves to give it a more natural look. But natural doesn't mean boring. Deck up your trees with all the traditional ornaments and lights. So a traditional decor get a modern twist with elements inspired from the nature.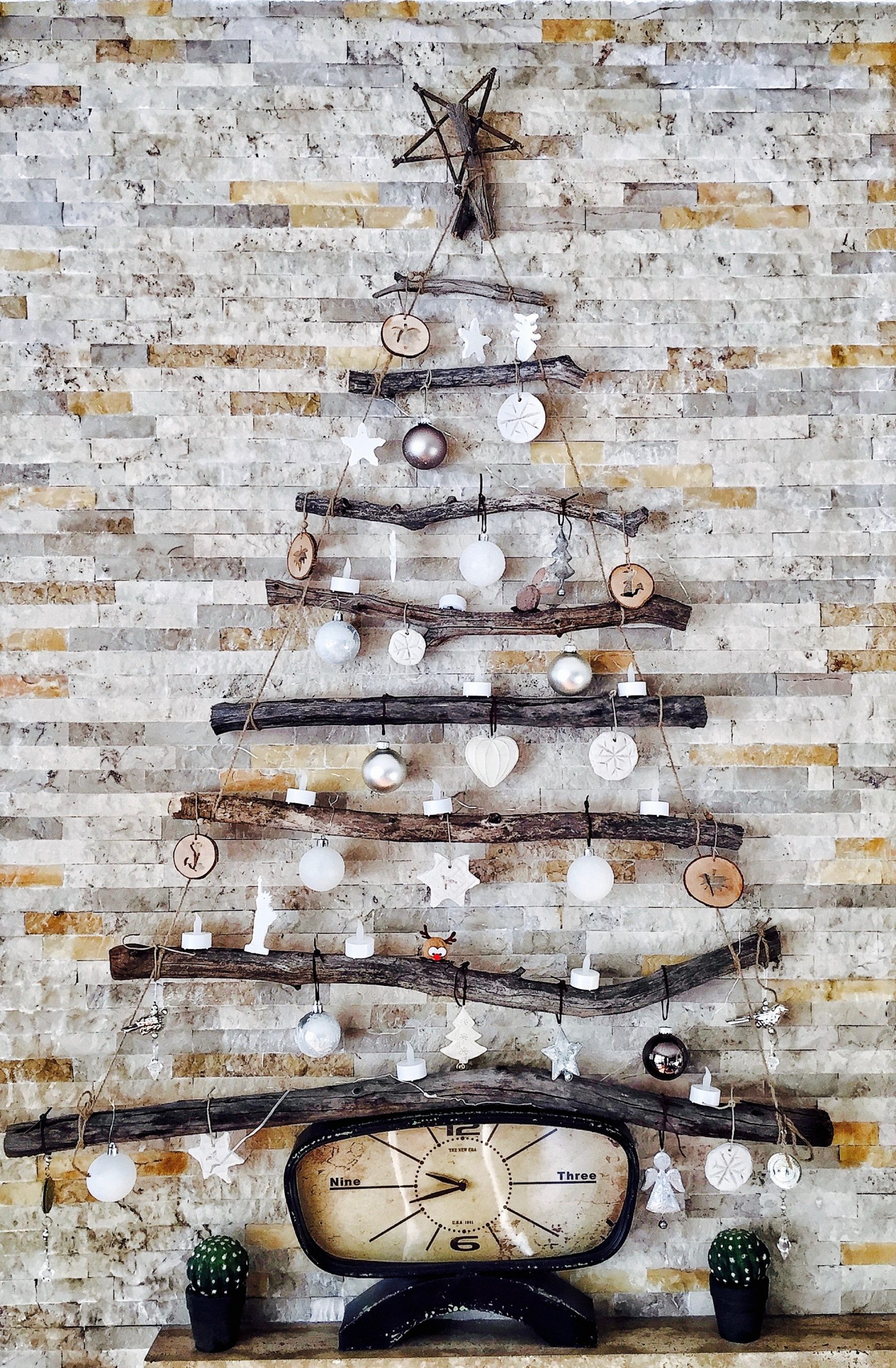 4) Christmas Tree made from recycled aluminum
Want a shiny and glistening tree? Recycle your aluminum strips to create your own metallic shiny Christmas tree. They look classy and elegant and you can teem up your Christmas tree with some green garland border to retain the traditional look and feel. This unique Christmas tree decor will give a festival tradition a modern twist.
5) Trees made with cones
If you like minimalist decor then opt for a tree made with cones. Make a three tier cone-shaped tree. Take three different sizes of cones from big to small, then invert the cone and place the biggest cone at the bottom followed by the other two sizes. It will give a shape of a Christmas tree. You can choose a combination of dark green or black for the cones and gold for the ornaments to give the trees a grand and illustrious look. You could even opt for only golden stars to adorn your tree. This modern Christmas tree will surely convert your space into a star- studded festive corner.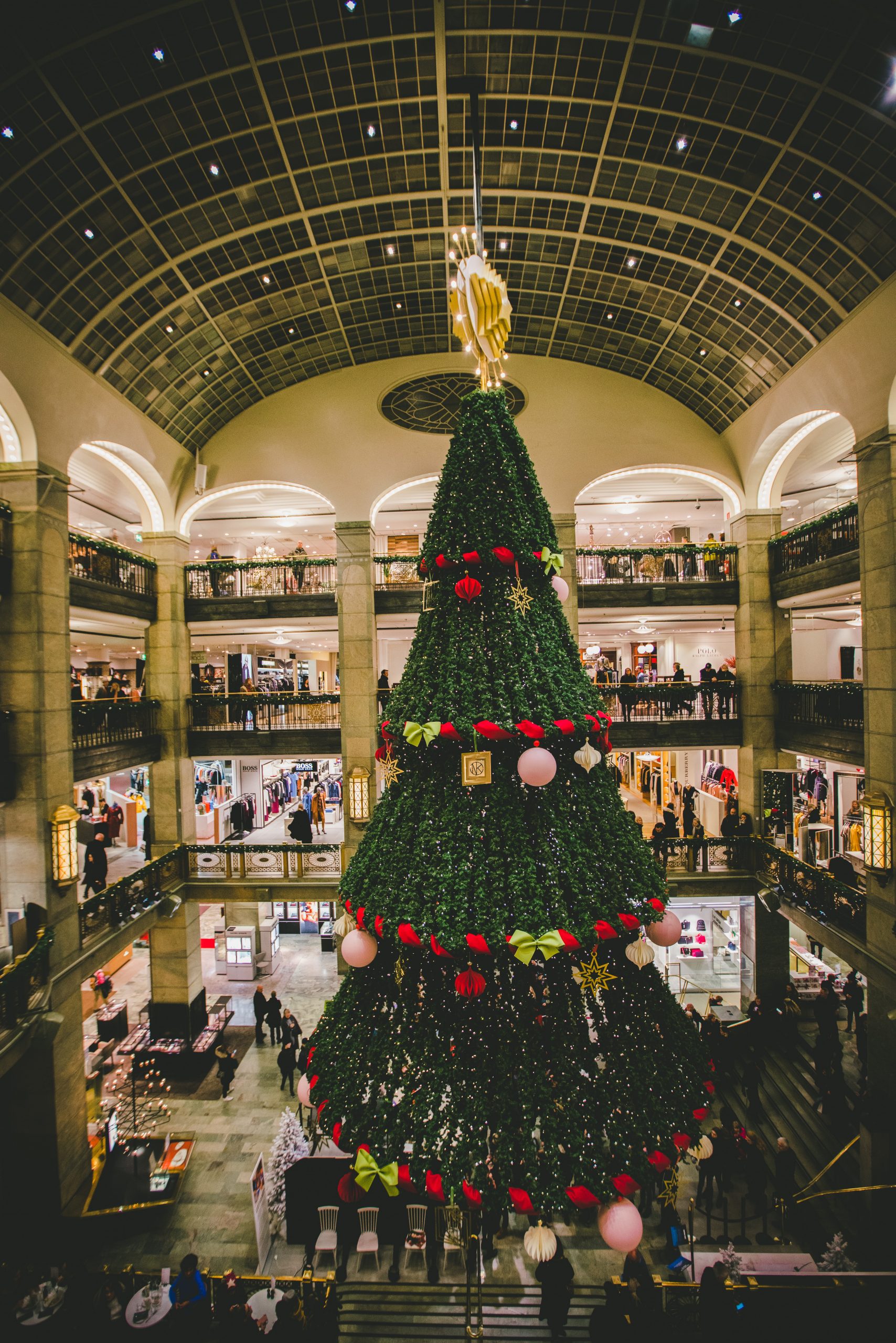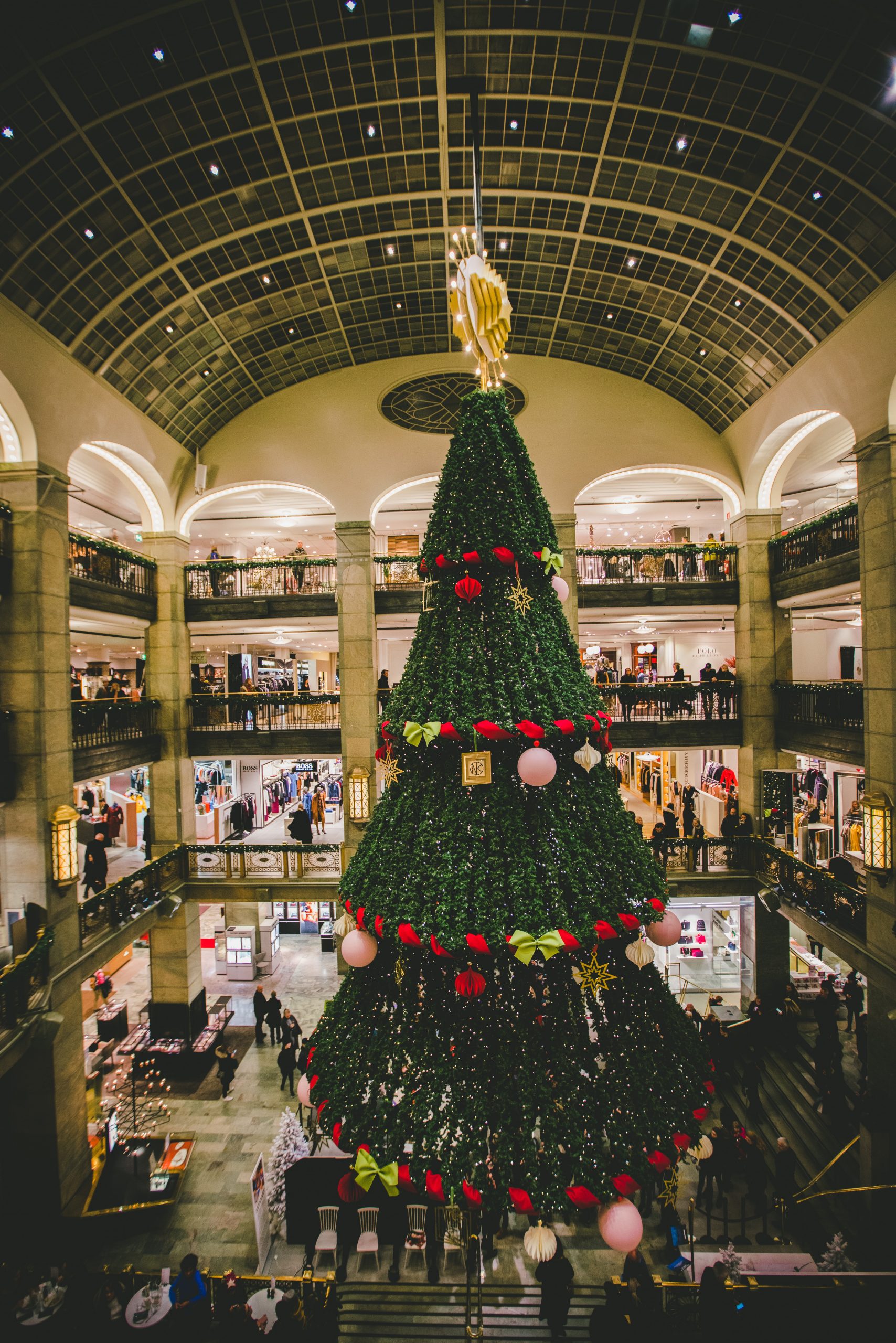 6) Wall decal Christmas Tree
Are you pressed for time, do you live in a small space or you need a hassle free decor idea? Sometimes a work commitment or a personal engagement can leave us with no time to make preparations for festivals. A small space with a huge can tree can make a space look more cluttered than beautiful. If you have one of the above reasons, then you need not worry.
We have the perfect decor idea for you which is time saving and less cumbersome. It will definitely brighten your festive mood and spirit. All you need is a wall. Yes, you read it right. Wall decals are trending and are the best fit for a modern and minimalist set-up. The peel and stick wall decals are hassle free and neatly stick on the wall. Find an empty wall, paste the decals, put some lights and scatter some gifts and you are good to go.
7) Photo Christmas tree
Christmas festival is all about spending some quality time with your family members and loved ones. Why not turn your Christmas tree into a tree of memories ? You can either decorate the tree with family photos or if you want to be more creative you can use family photos to create a Christmas tree shape. If you want some glitter you can still deck up the tree with ornaments and tinsel. But photos of your loved ones on the tree will surely make the festival more nostalgic and the tree more special. This modern Christmas tree will be uniquely yours.
8) Handmade Pallet Christmas Tree
The spirit of Christmas is heightened when you make the Christmas tree by hand. And for a rustic yet modern look a handmade pallet Christmas tree is the way to go.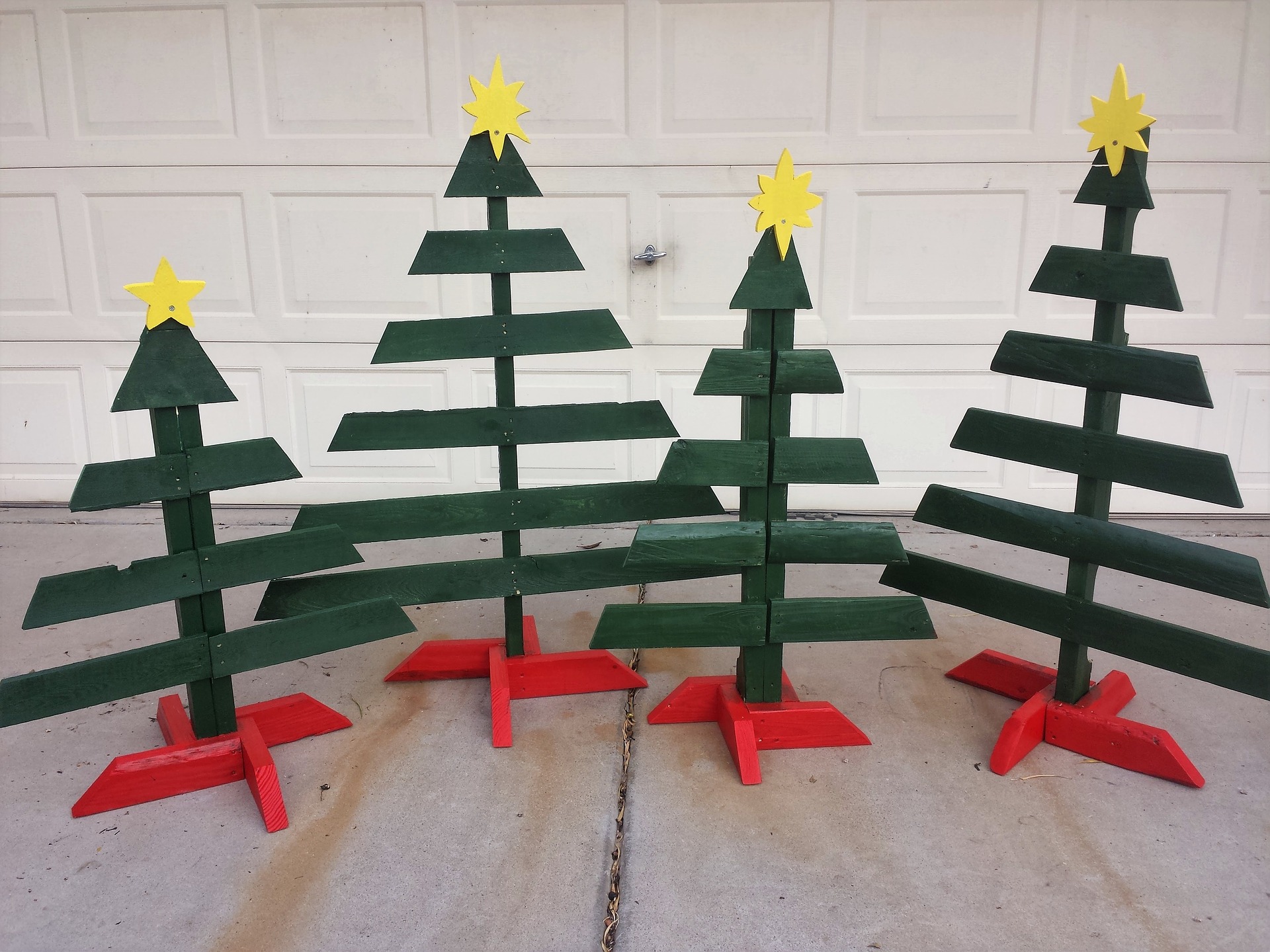 For building this tree you will need some boards, tools, gloves, some paint and brushes and some glue. Make sure you clean the wood before use. Retain one long board for the spine and cut the rest in increasing/decreasing length to represent the triangular shape. Next, ensure you have a strong base which can support the entire structure. Finally, a coat of paint and your tree is good to go. Decorate the tree with simple ornaments and let the wood shine through.
9) Minuscule Christmas Tree
The size of the Christmas tree is not as important as the spirit of celebration. If you have constraints on space in your house then a full size Christmas tree will be inconvenient. In such cases what you can do is built minuscule versions of the trees and spread them around in your house. This way there is Christmas charm in every corner of your home.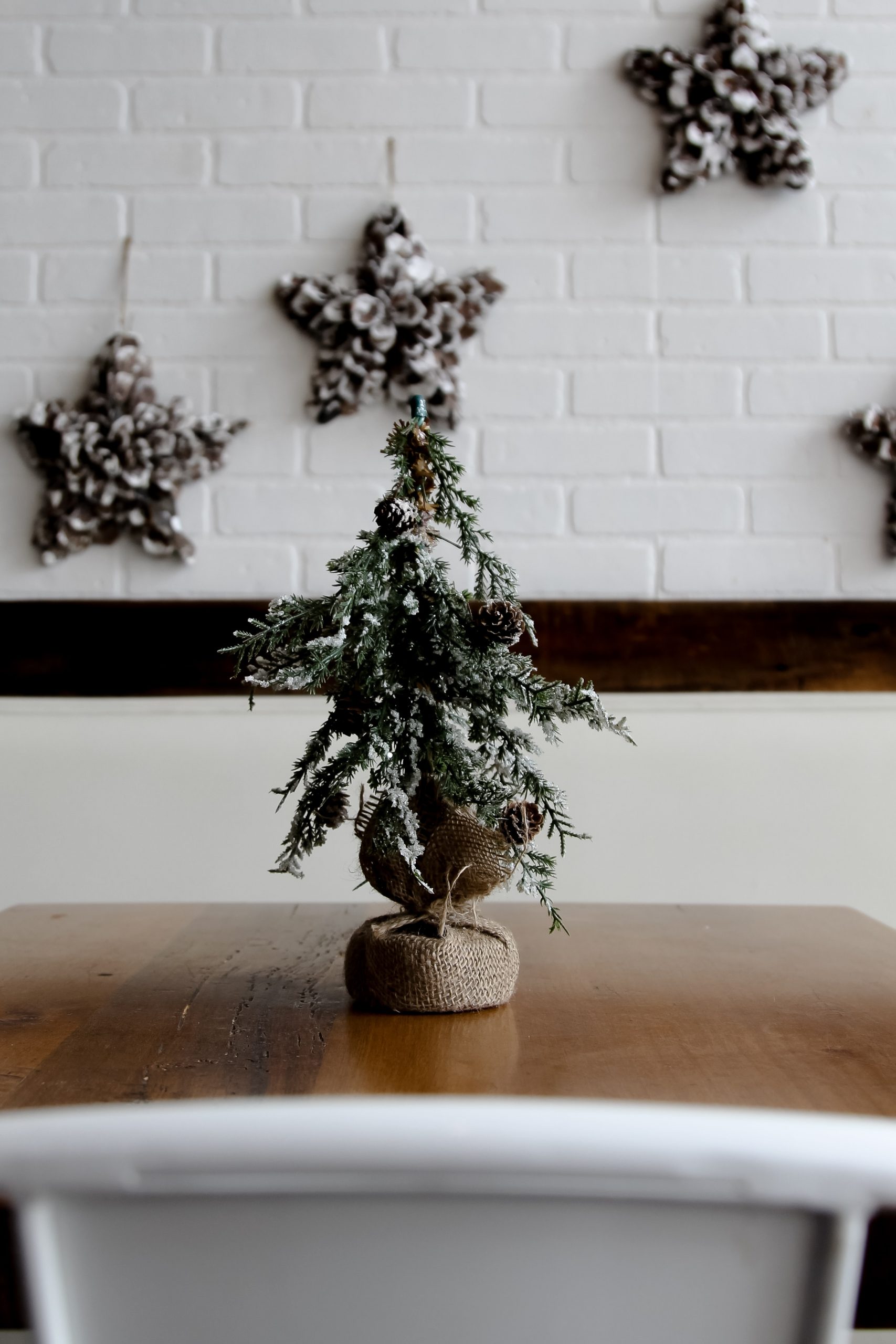 You can make these trees out of cardboard or small pieces of wood and glue and some paint to finish it off. You can decorate them with colorful spherical balls and confetti or streamers. These look very nice on coffee tables and you can place a bunch of them to resemble a forest.
10) Eco-Friendly Christmas Tree
In recent times there is a lot of focus on the use of eco-friendly products. These bio-degradable items can be used to make the frame of the trees. They give the Christmas tree a unique and distinct look. These trees are also extremely easy to dispose of. The biggest advantage though is you are contributing to one less tree being chopped for wood.
You can also use eco-friendly paint to give the tree a very modern and chic look. You can also make your own decorative items out of the same bio-degradable materials.
11) Christmas Tree made with Sticks
Instead of the traditional Christmas tree with its own tree trunk, go for a structure which is held together by sturdy sticks. The give a unique and modern look and is also very easy to dismantle afterwards.
In order to make this take around 6 sticks of equal length and form a conical shape at the top and sticks spreading outwards towards the base. Affix the sticks in this shape to form a three-dimensional triangle.
You can now decorate the tree by draping a green garland to represent the leaves of the tree. You can also place the gifts in the center.
12) Silver Christmas Tree
Another wonderfully fresh idea is pick a color theme for the entire ensemble and stick with it. Silver color is ideal for such themes. For one it stands out and for another it looks extremely elegant.
All you need to do is wrap the tree and the decorations in silver. You can use silver foil or you can go the eco-friendly way and paint them with silver color. Either way it will shine and look splendid under lights. It is also representative of a snowy Christmas tree which looks modern and elegant.
You can set this as a theme and decorate the rest of your house with matching colors and textures.
13) Christmas Tree with colorful threads
If you want to display colors that don't necessarily occur in a natural Christmas tree you can make use of threads. This gives you a myriad of options to choose from.
You will require lots of threads and you can choose out of the box decorative items like small birds and butterflies which more naturally represent colors.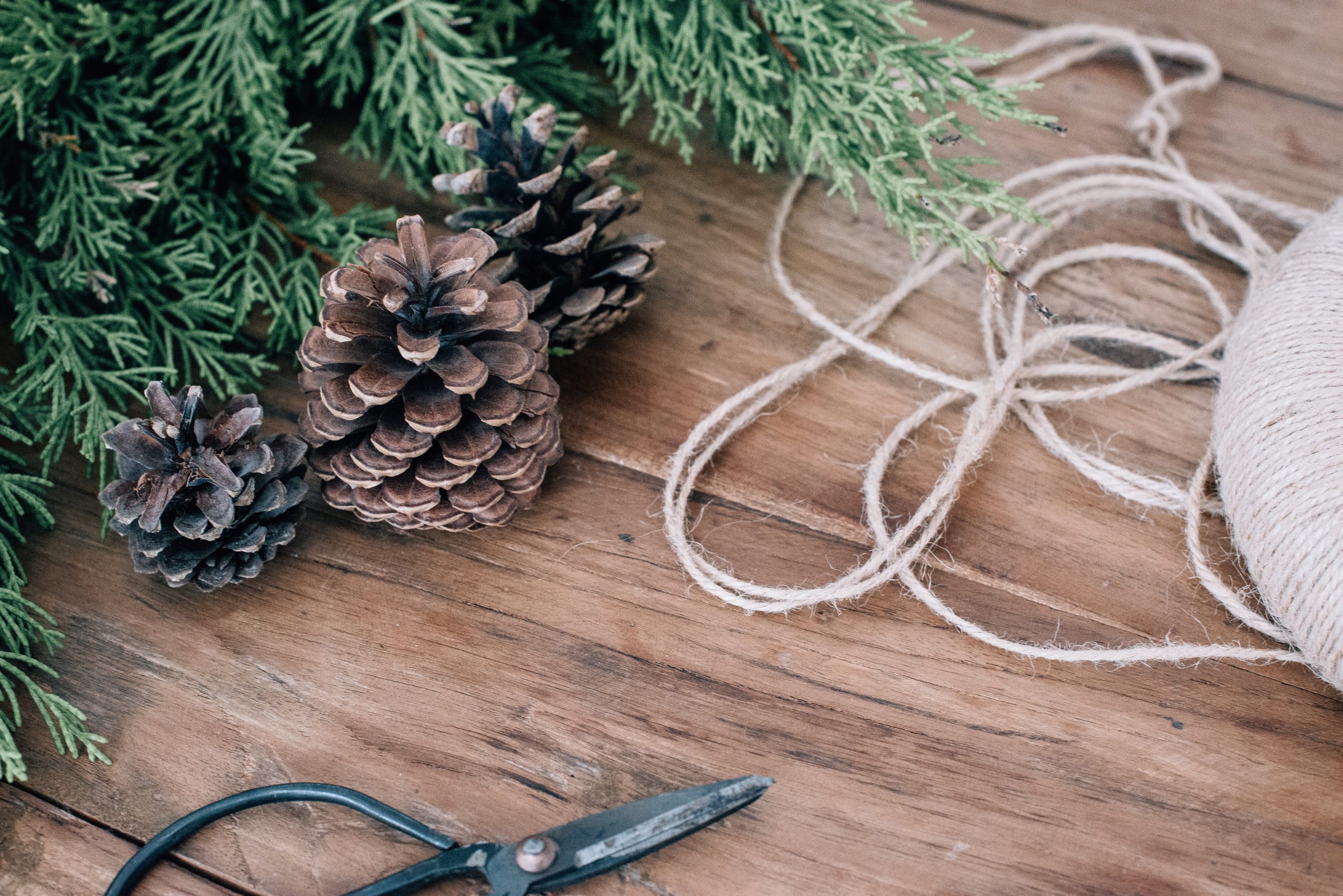 Wrap the tree and the birds and the butterflies with threads of the choicest of colors and hang them from the branches. This gives the tree a very modern and earthy look and will look beautiful against a backdrop of a suitable color.
14) Color Coordinated Christmas tree
If you want to have a color contrasted or coordinated Christmas tree you cannot go wrong with a red and white color theme. These two colors work brilliantly with each other.
The Christmas tree itself can be white to represent a snowy Christmas. You can then use a glossy red for the garland and the decorations. The glossy red will standout against the white and is sure to give a classy look.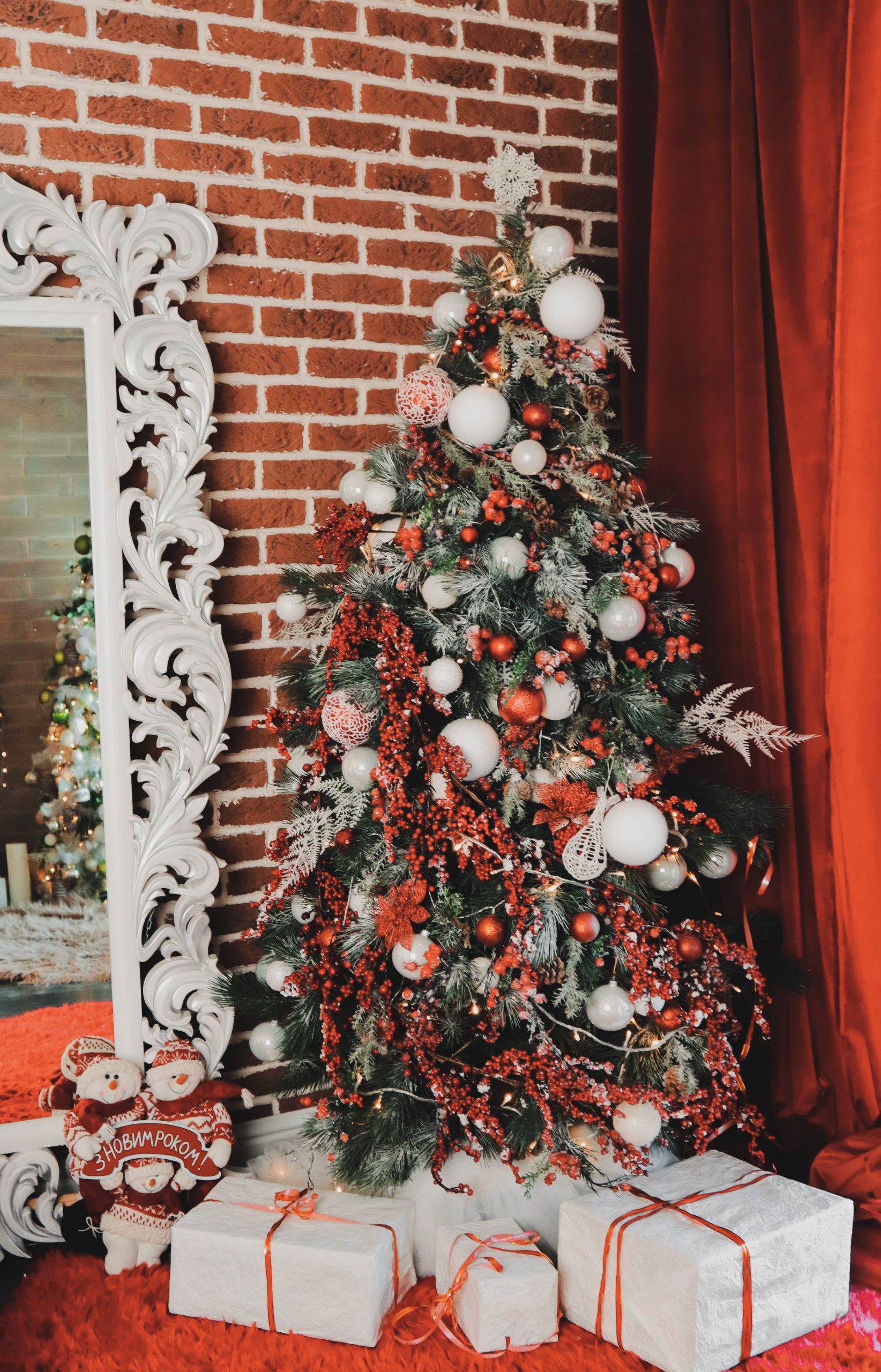 You can also wrap your gifts with white paper and tie it off with a red ribbon so that it matches the tree and the decorations.
15) Outdoor Christmas Tree
If you have space constraints within your home but have a driveway or a yard you can place your Christmas tree there. The tree will be visible from your porch and people can also see your decorations from the road.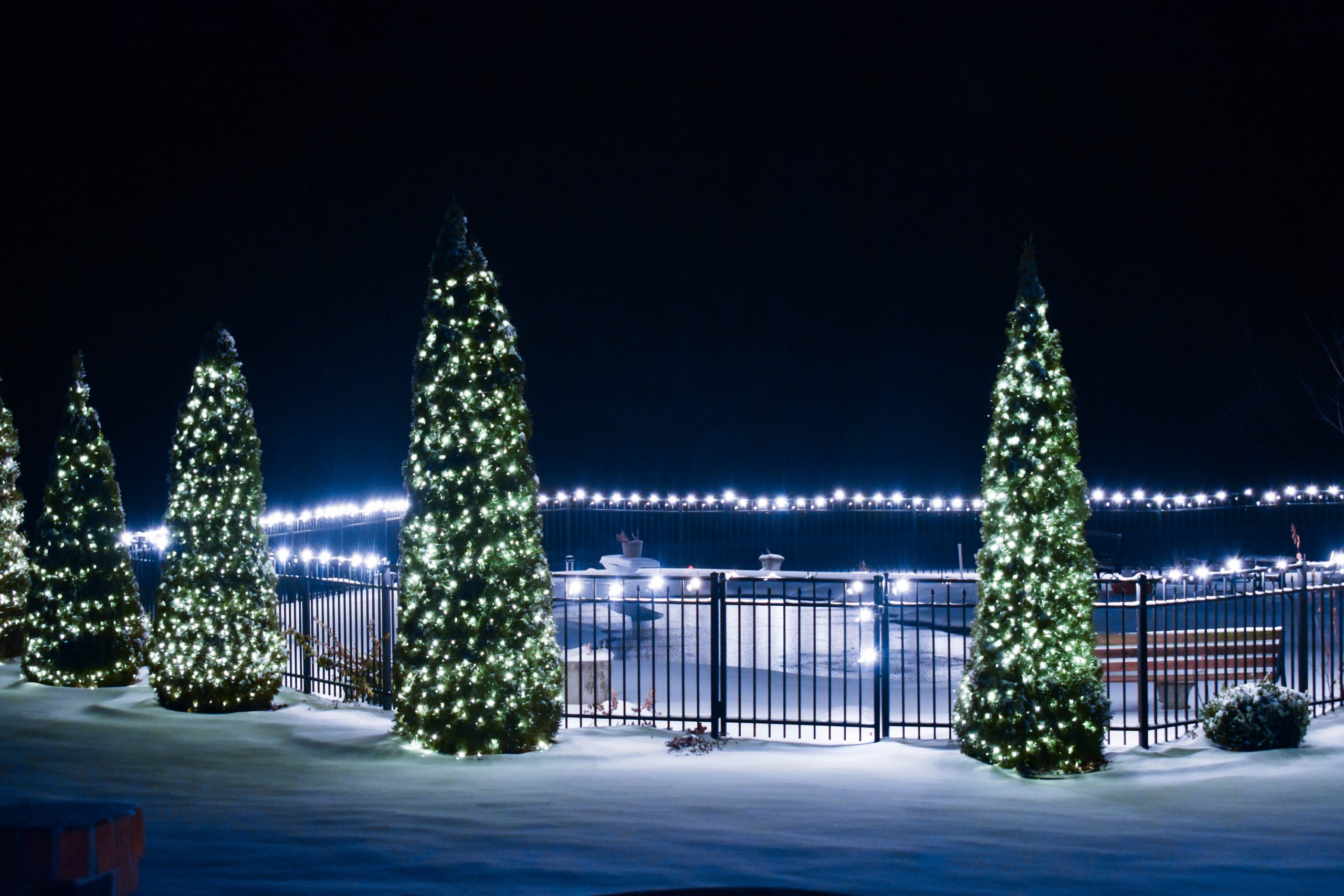 You can use a standard Christmas tree with lots of decorations and lights. Lights are quite important if you are planning for an outdoor Christmas tree. In the evenings your Christmas tree will look radiant and splendid and will be the envy of one and all.
You can also place small lamps around the tree and make
In modern times a Christmas tree is a piece of art. It is decorated with various ornaments and lights. While a classic Christmas tree never goes out of fashion but that doesn't mean you shouldn't try something new and innovative. So this Christmas, try out some of these modern and contemporary decors for your Christmas tree. These modern designs are minimalistic, classy and unique, but they still retain the fun, charm, joy and nostalgia of Christmas. These ideas might not confine to the traditional norms of decorating a tree, but they will definitely add a charm and personality to your home and space.