There is no doubt in the fact that the DIY concept is catching rage. It not only saves on your bucks, but it also brings along the creativity flow. If you are bored of all the regular stuff available in the market for home decoration and you think it is too mainstream to have the common things in your house, then there is no force my friend!

Ditch those ideas right away and grab all the materials you see nearby and get going for some Cute DIY Ideas That Will Make Your Home Charming… Here we have some Easy and Cheap DIY Projects To Make Your Apartment Amazing. Have a look
Cute DIY Ideas That Will Make Your Home Charming
Hanging bathroom mirror by using rope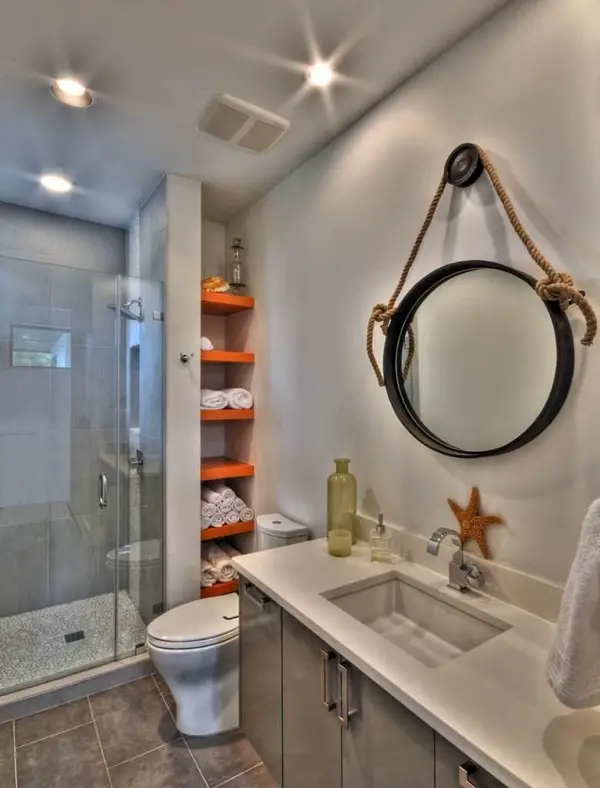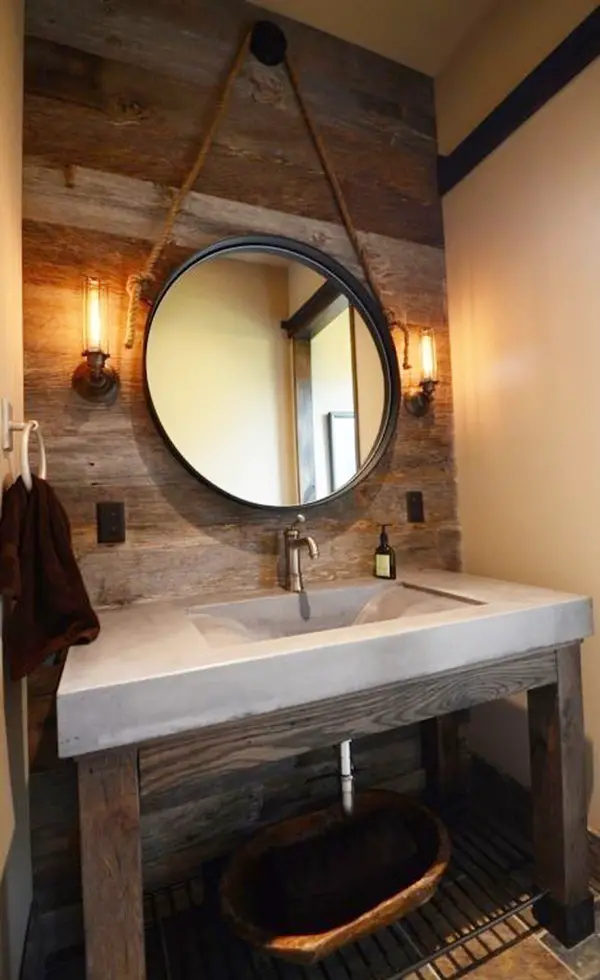 Wondering how would you ever execute this idea? Well, trust me, it's quite easy! If you like watching yourself in the mirror, then this idea is for YOU. Take a big round mirror and attach industrial clips on both ends of the mirror. Tie a thick rope string to hang the mirror on the wall. Your simple but rustic wall mirror is ready.
Aquarium garden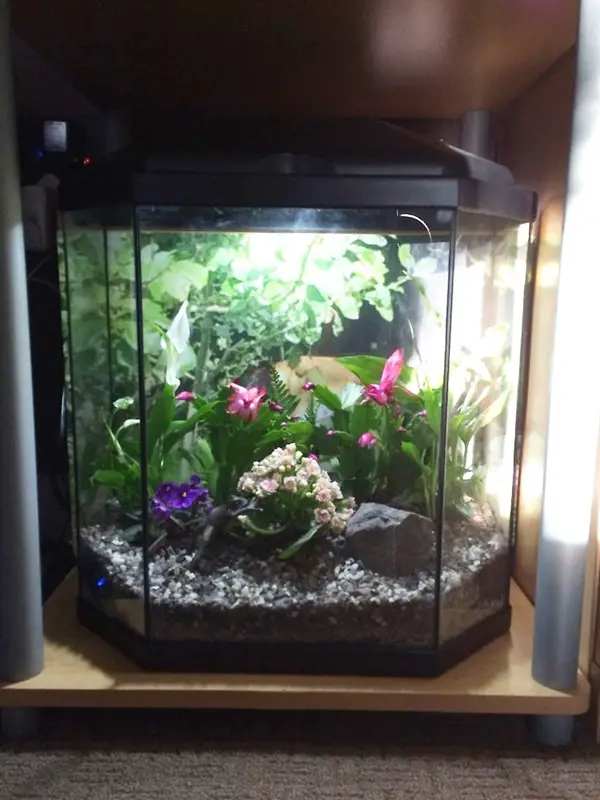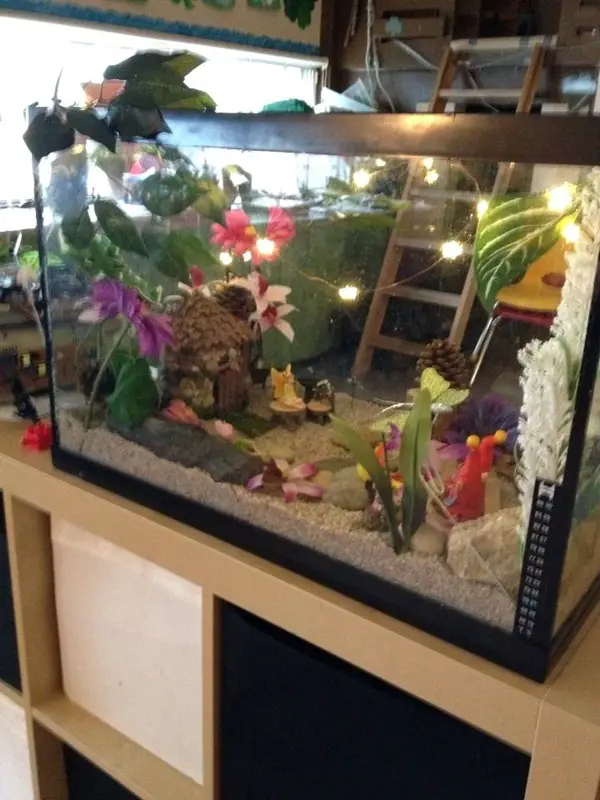 If you have always dreamt of having your own garden at the patio of your house but the lack of space is the DEVIL….Do not let the gardener inside you die. Create your in-house garden with just a few things. Take a glass aquarium and put some soil and pebbles inside it and place small decorative plants to place on your study table. You can color the pebbles before placing them. Also, you can make your own border of this place through marbles and stones. Take the same color and pattern of stones and place them around. You can try out these amazing Artistic Style Home Decor Ideas. Check out-
Mini Pallet Coasters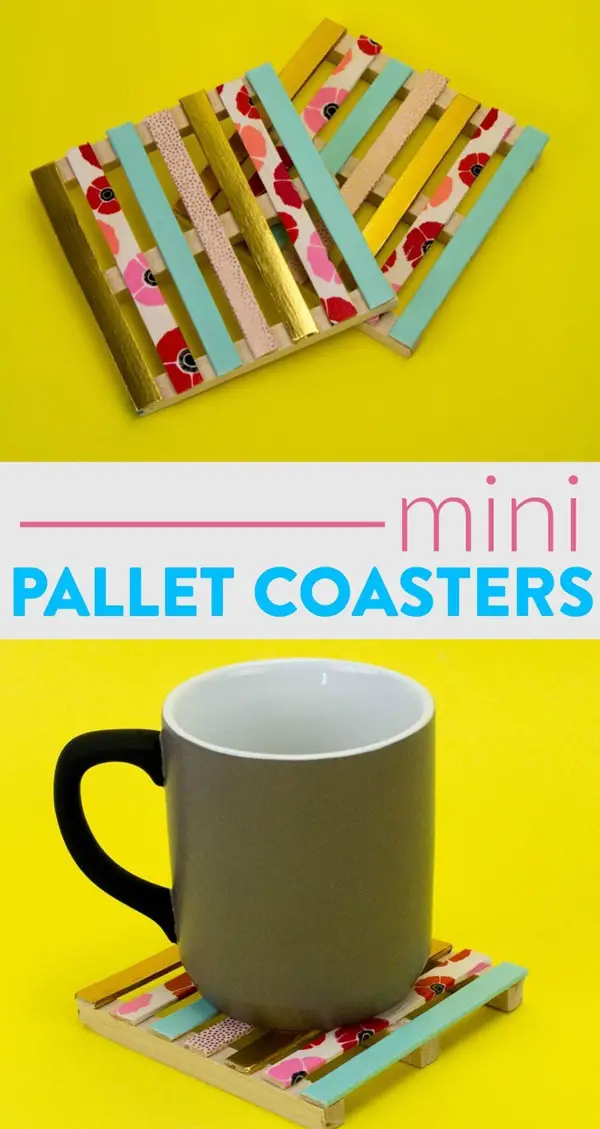 Create quirky coasters to suit your Quirky personality. Take some ice cream sticks and paste them in parallel to each other and color them with your favorite acrylic colors or paste printed fabric on them to match your dining table décor. You can use any other craft material as well to make your own coasters at home. Use tissue papers or craft papers to cover them up.
Coffee Candle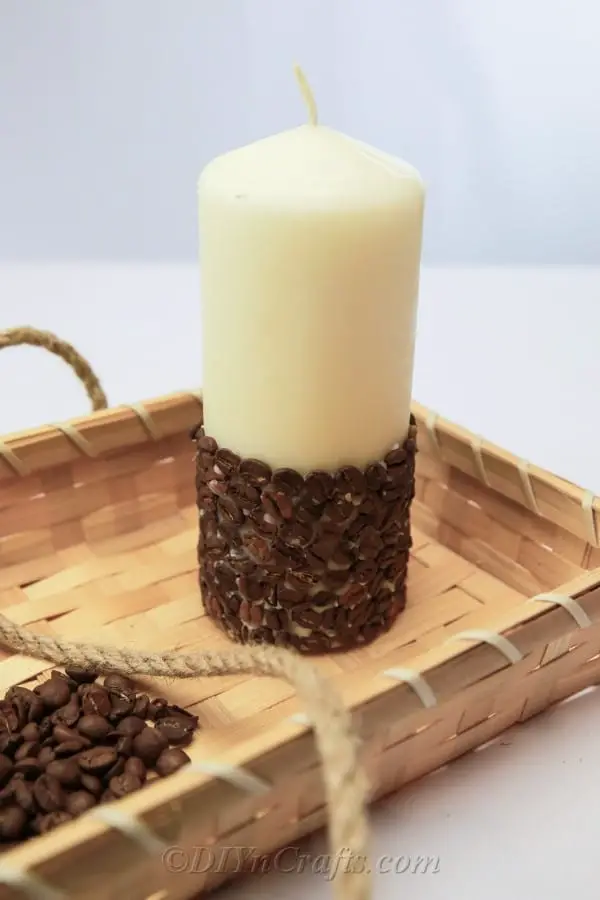 Stuff any sweet-scented tea lights in a bowl of coffee beans. The heat from the candles will warm up the coffee in the bowl and it will spread the coffee fragrance like French vanilla coffee. Or, you can get going and use scented wax as well. Once the wax is still up for drying, insert candle wick in it, and your own candles are already.
Pillow pockets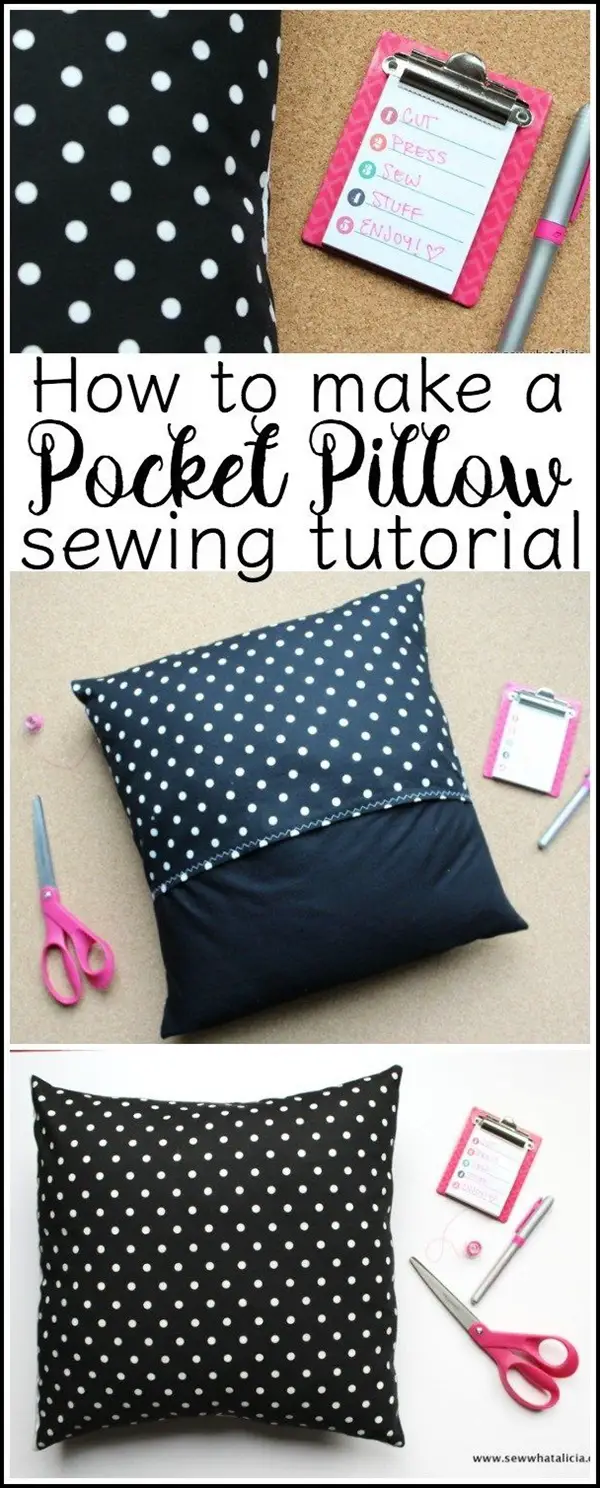 Tired of losing your TV and AC remotes. Remove pockets from your old jeans and sew it on the back side of your cushion covers to save the remotes from getting lost all the time. Well, while this is done, you can go creative here by painting those fabrics with polka dots, or with your favorite colors or any other pattern of your choice.
Picture frames out of washi tape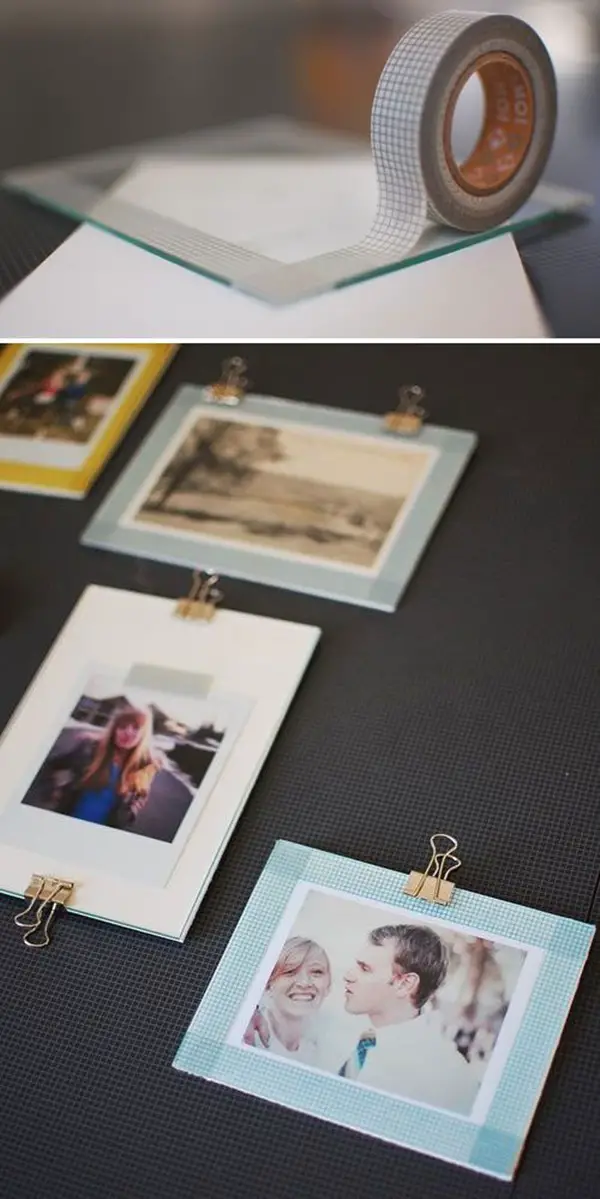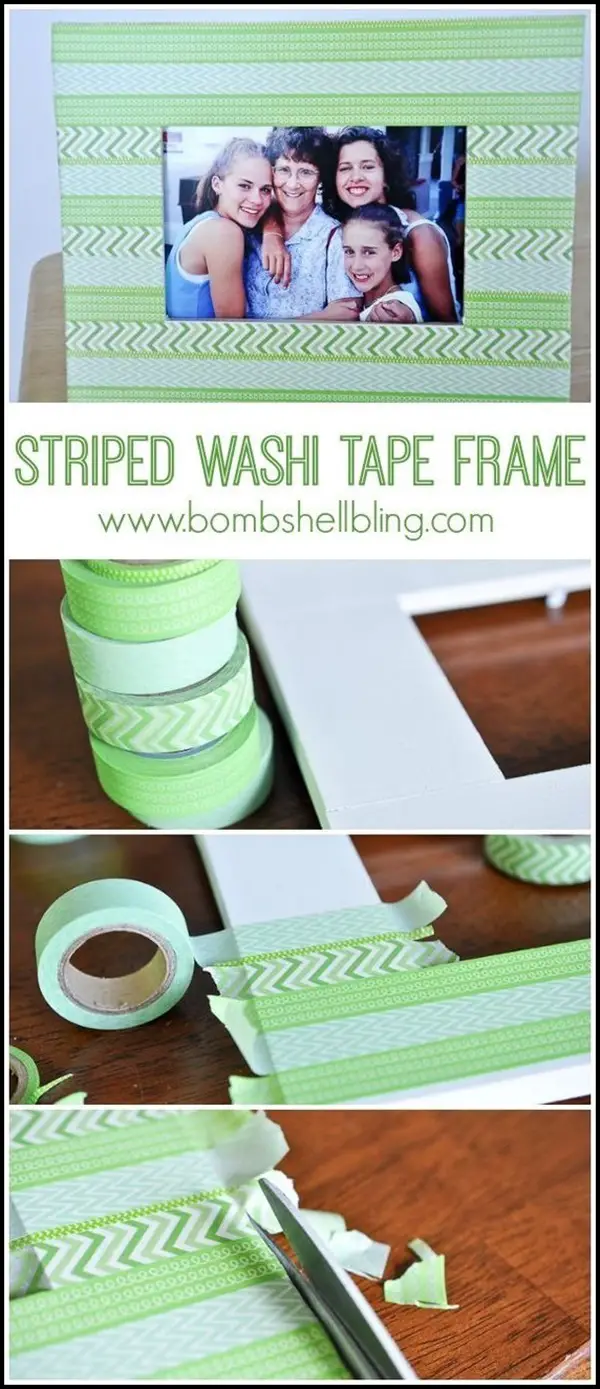 If you keep scrolling through your Phones Gallery and DSLR for the awesome time you spent with your family and friends, then it's time to create a wall gallery for yourself. Take some printouts of your favorite and crazy moments and stick it up on the wall and create a beautiful border with some colorful and funky washy tapes.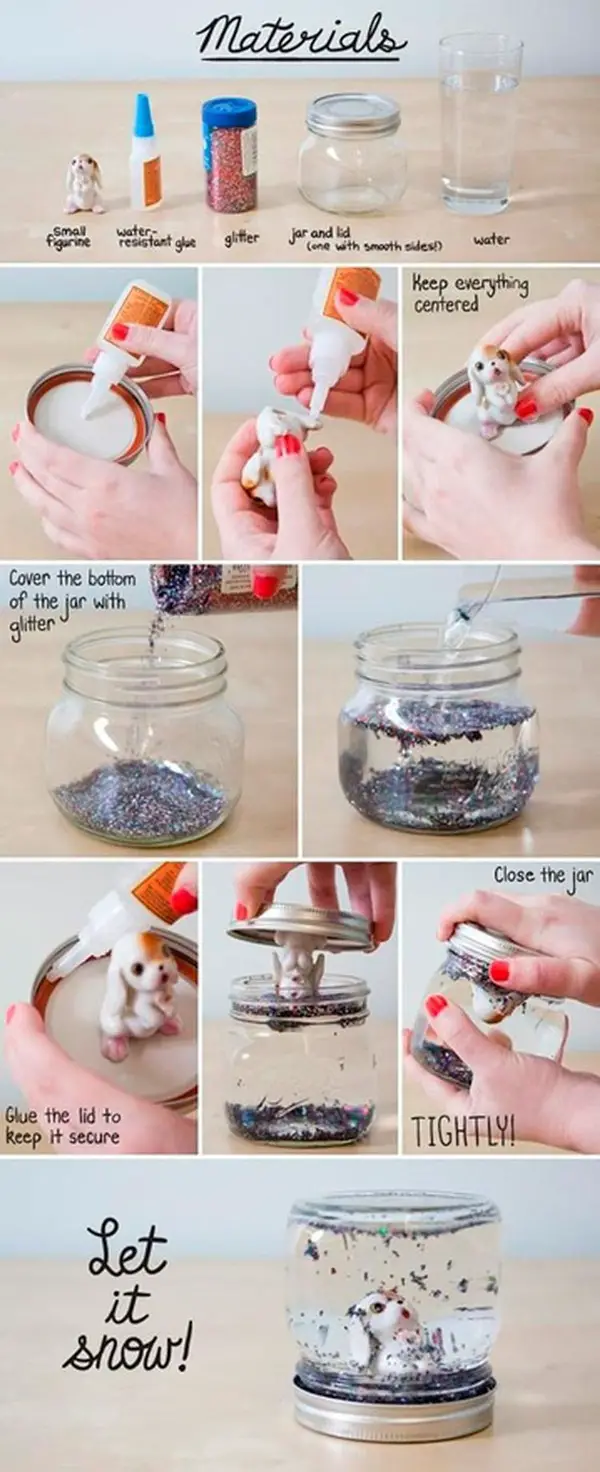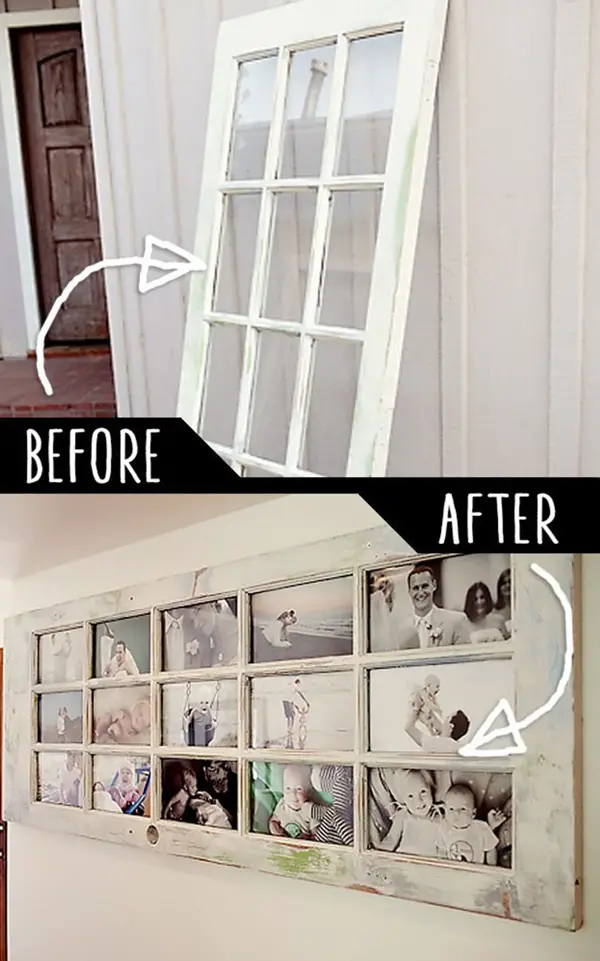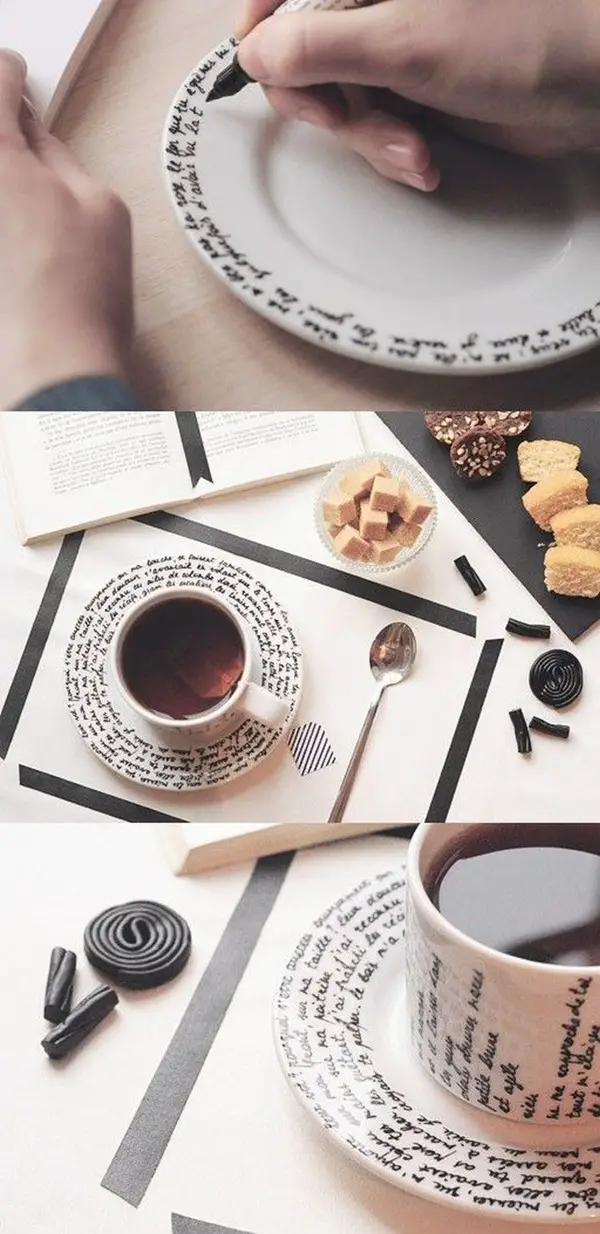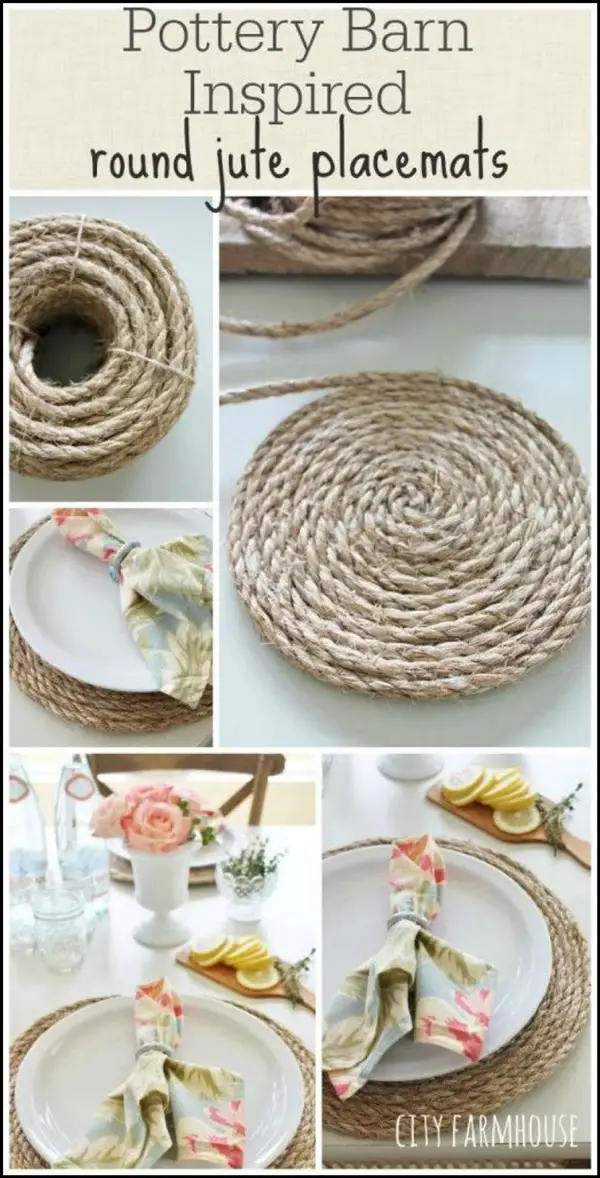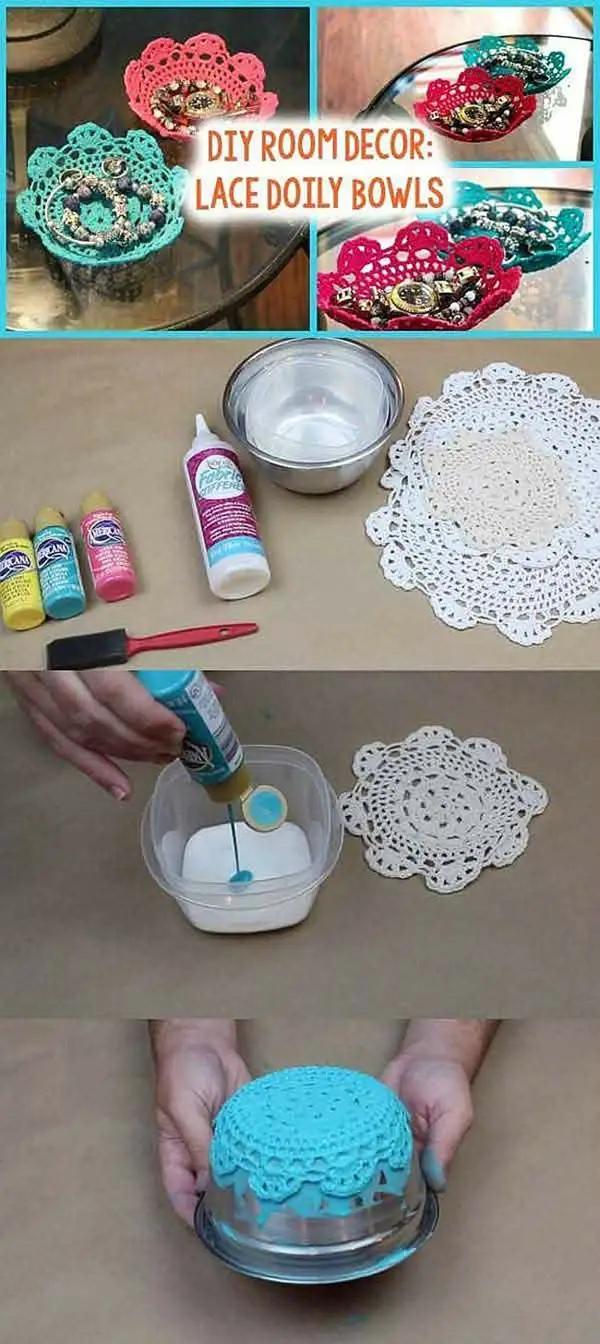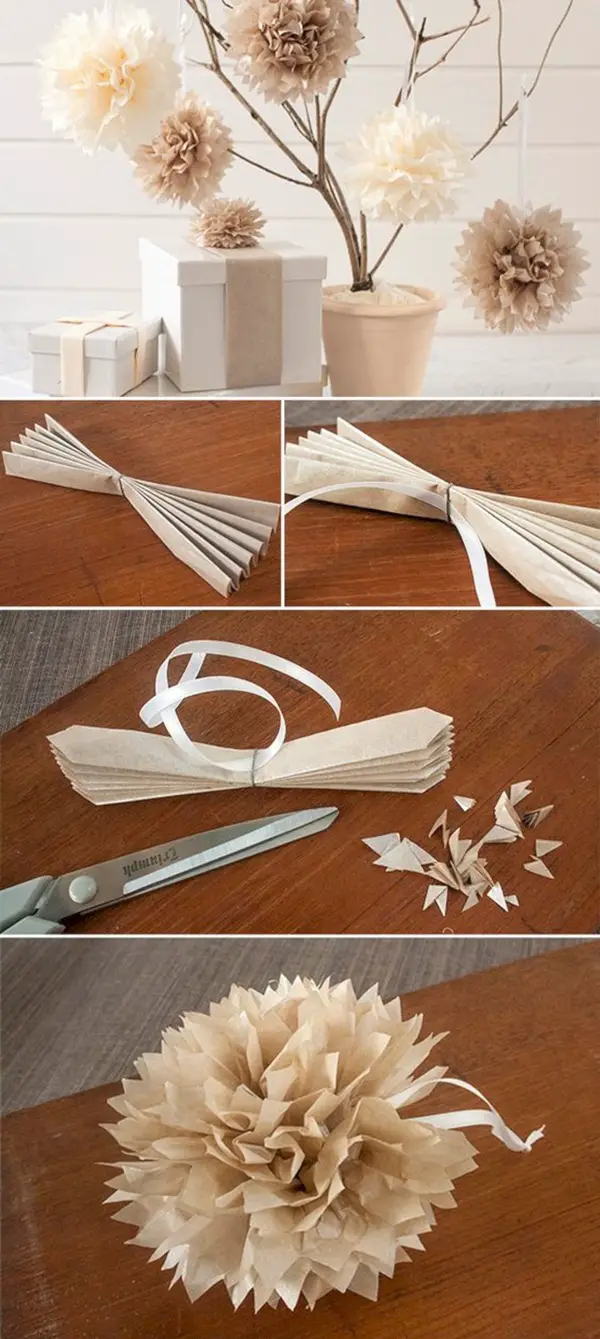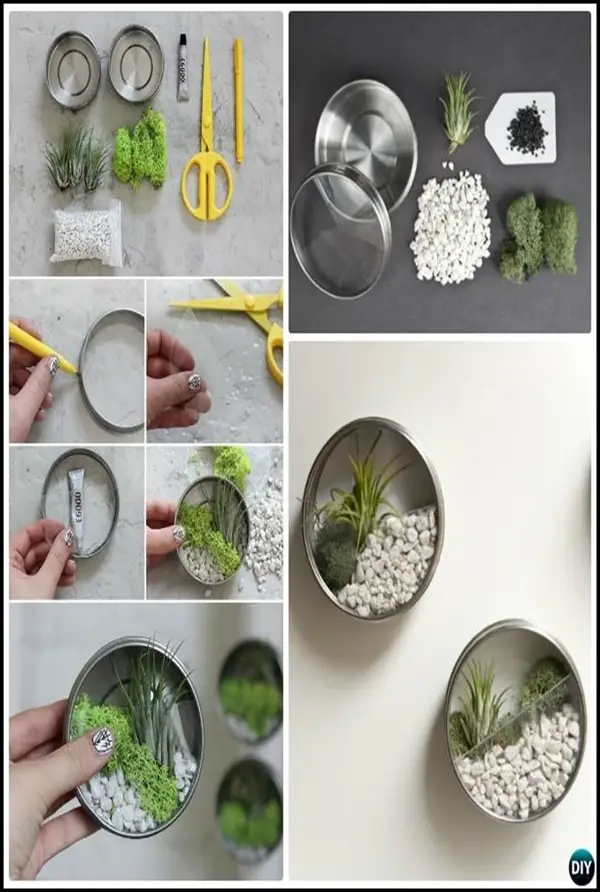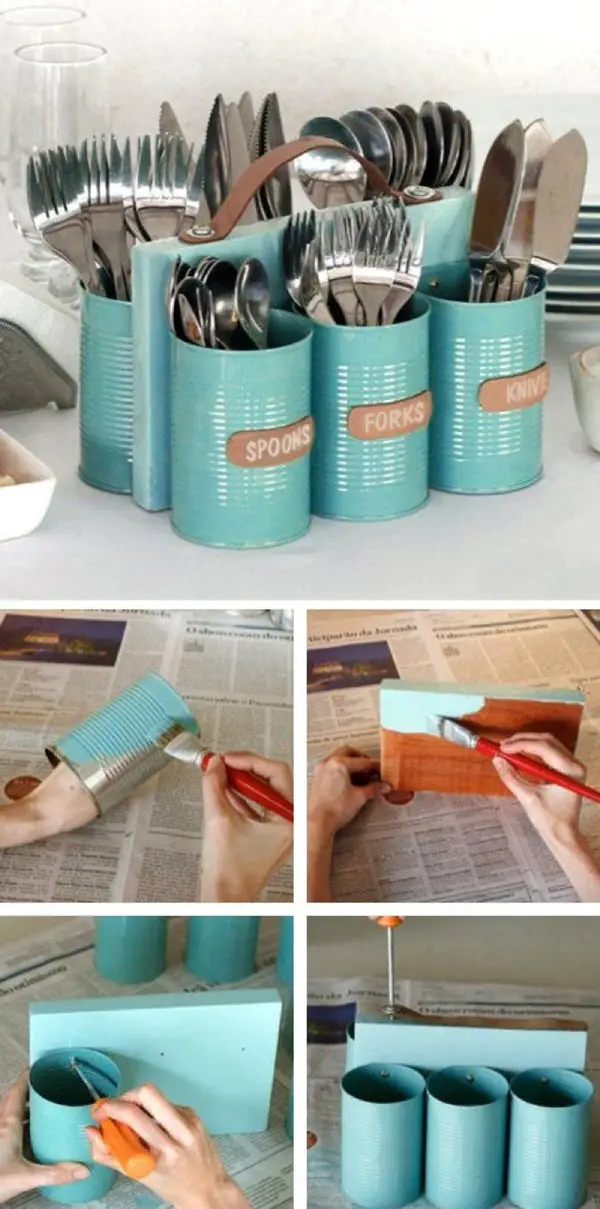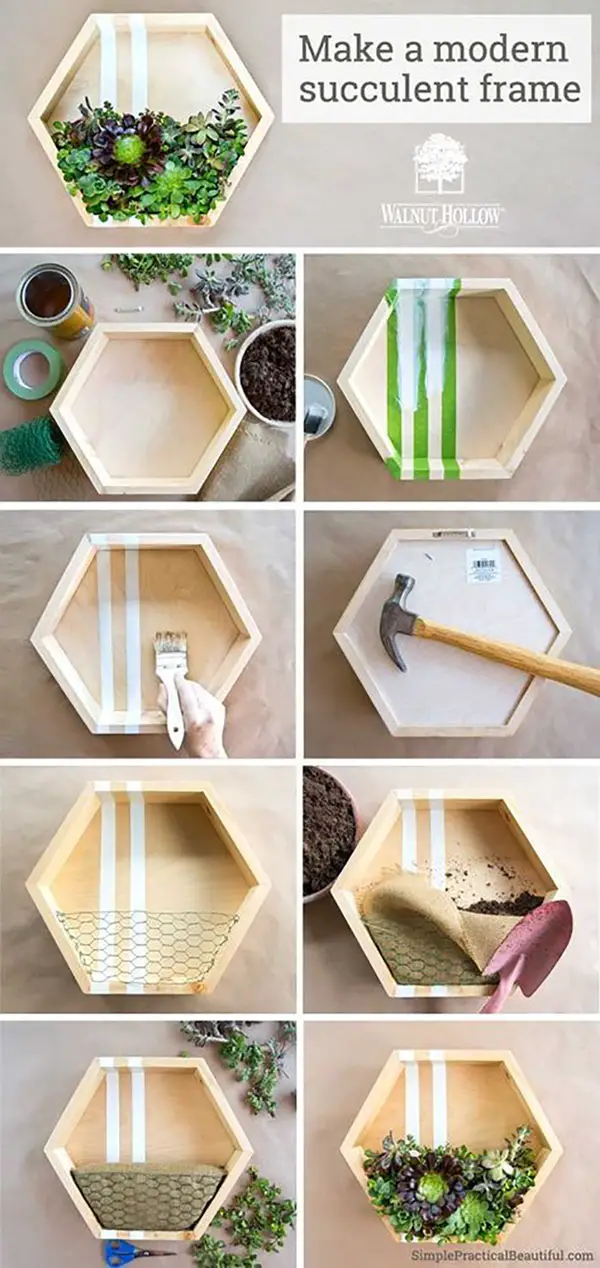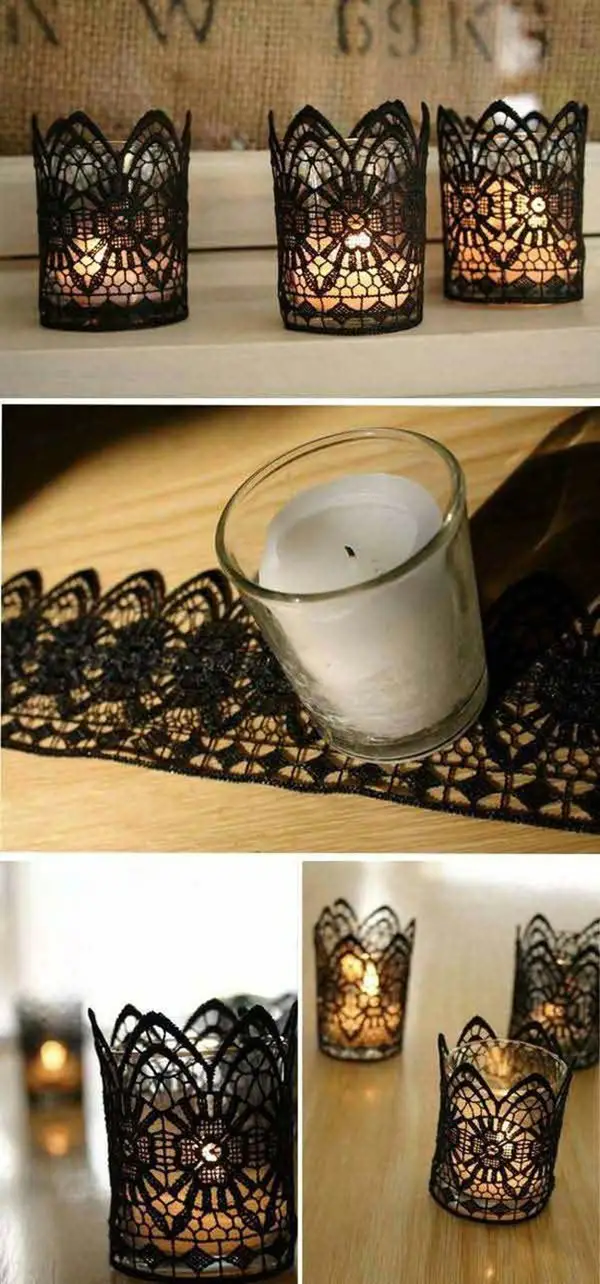 You know the best part about DIY is that you can experiment as much as you want… like, if you have an Idea A when you start, but by the time you end, you can see that you are nowhere of what you had imagined. So, what? After all, that's the whole idea of doing it yourself, isn't it? Wait no more, and start collecting the materials right away. In fact, you can combine more than one idea to come up with your own DIY product. If you are looking for some really amazing DIY home decor ideas using decorative paper, then here they are.