Does your mouth water when you see Italian food recipes on YouTube? You are not alone! One of the most authentic Italian food recipes holds a special place in the hearts of a large number of food lovers, travelers, and locals across the globe. You will be surprised to know that Italian restaurants are popping everywhere, even in little towns. Why? Because Italian recipes are amazing in taste as each dish is made with the finest ingredients available in the country.

If you want to satisfy your cravings for good food and want to present different varieties to your guests to choose the finest one among various Italian dishes, please try our epic collection of authentic Italian recipes full of well-loved dishes, packed with bold and bountiful flavor for your next dinner party at home. Here you find some Delicious Dinners Ideas That Come Together In 30 Minutes. Check out-
Authentic Italian Food Recipes 2019
Arancini
You can't even imagine how a dish made of stuffed rice balls can taste so yummy. The rice balls filled with ragu, tomato sauce, peas, and mozzarella are deep-fried after being coated in a thin dusting of crunchy breadcrumbs. Well, one can find a diversity of regional variations of the Arancini such as – arancini con burro, arancini con melanzane, and arancini con Funghi.
Mushroom Risotto!
Easy, Quick and Delicious! A healthy bowl of mushroom risotto is the perfect Sunday binge and has benefited more than you can think. It's an ultimate source of protein, powerful anti-oxidant and even has cancer-fighting properties. Without any doubt, mushroom risotto is considered one of the most iconic and authentic Italian food recipes. Great to feed a hungry traveler!
Lasagna!
The secret to one of the world's oldest pasta recipes lies in the layers of cheese and homemade Bolognese sauce. It's treated as traditional Italian comfort food made by alternating layers of pasta sheets, sauce, meat, and cheese. Filled with parmesan cheese and layered with a mix of vegetables, minced lamb and bacon strips on top, this lasagna recipe is the most authentic type of pasta.
Panzanella!
This is amazing! Panzanella is a healthy, delicious Tuscan bread salad, ideal for summers. This recipe doesn't follow any specific preparation strategy, but the two ingredients that remain consistent are tomatoes and bread. Today's modern Panzanella is made with juicy tomatoes, cucumbers and leftover bread, seasoned with herbs, olive oil, and vinegar. You can't wait to try. Here are some mouthwatering healthy meat dishes. Have a look-
Saltimbocca!
Make this easy yet impressive recipe for your next dinner party. The recipe includes thin slices of veal, topped with salty prosciutto and herbal leaves. All these ingredients are joined together with a toothpick and sautéed in a pan until the meat is cooked properly. A good serving of saltimbocca promises to be the favorite dish of local people of Italy that easily melts away in the mouth.
Pizza Napoletana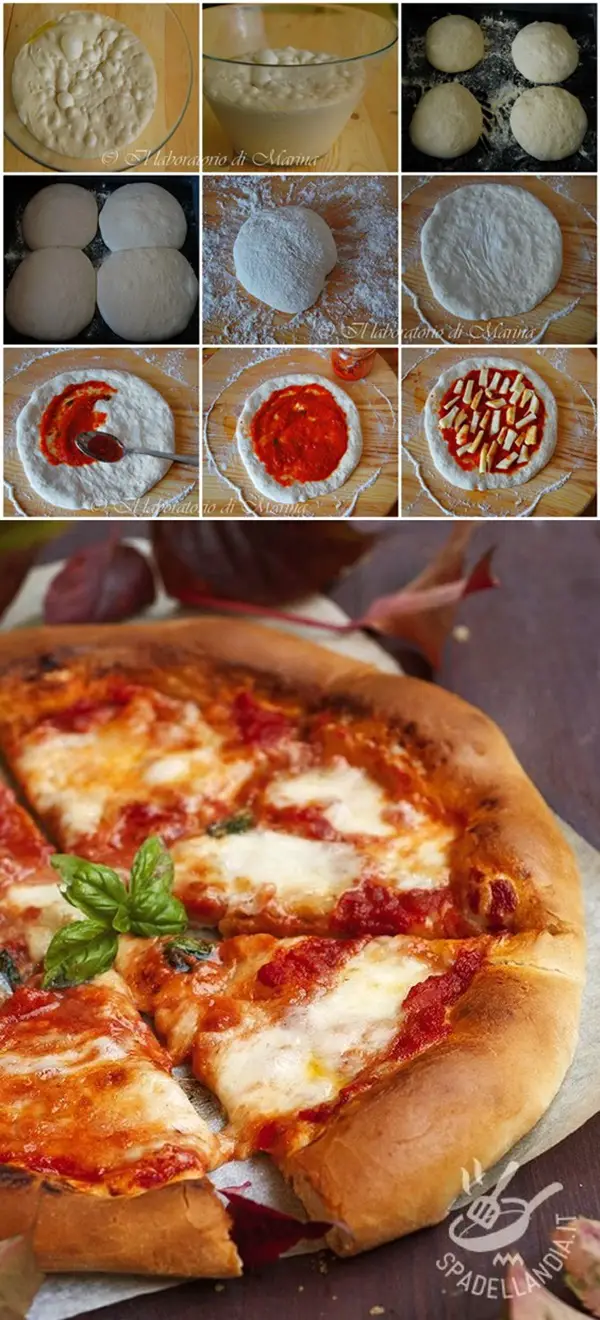 Image Source
Yup, eating is one of the greatest joys of traveling in Italy. So, how can we forget to talk about this flavorful Italian recipe? Simplicity, fresh and high-quality ingredients – all come together to create this perfect, authentic type of pizza recipe. It's a flatbread topped with tomatoes, mozzarella cheese, and olive oil. Also, you can try out these Delicious Ideas For Pizza Party With Recipes. Have a look-
Fiorentina Steak!
This incredible authentic Italian food recipe offers all the best flavors of the top Italian dishes. A thick piece of meat and the steak is cooked deliciously for about 10 minutes from both the sides until it's cooked perfectly from the outside. If you wish to have a taste of true Italian recipe, this dish is not supposed to be missed out.
Are your taste buds ready? Remember, Italian food is among one of the few global cuisines that Indians are truly obsessed with and considered as a favorite option for a quick meal during family get-togethers or late-night parties. Also, check out these mouthwatering cheesy food recipes you must try. Hence, make sure you taste at least a few of these authentic Italian food recipes that are deeply rooted in the Italian culture and these recipes are often cherished for their authentic origins.