Are you desperate to achieve a chic nerd official look? Wondering, how to stay chic and sexy at the office? Then, this post emphasizing on cute Nerdy-Chic Work Outfit Ideas is for you. Nowadays, nerd looks have become the hottest styles everywhere and will actually make you look preppy and sexy at the workplace. All you have to do is to combine the right type of clothes and accessories.

Fashion-forward gals! Despite the fact that figuring out what to wear to work is an ongoing weekday struggle for many of us, clothing is still important to set your mood and to know the world something about your personality. So, here are some of the best outfit ideas that will prove to be a great head-turner. If you're searching for an appropriate work outfit that's both stylish and comfortable, then we suggest you take a closer look at some of the best modern office and work outfits ideas for women mentioned here.
Nerdy-Chic Work Outfit Ideas
Funky Jeans with Yellow Turtleneck Blouse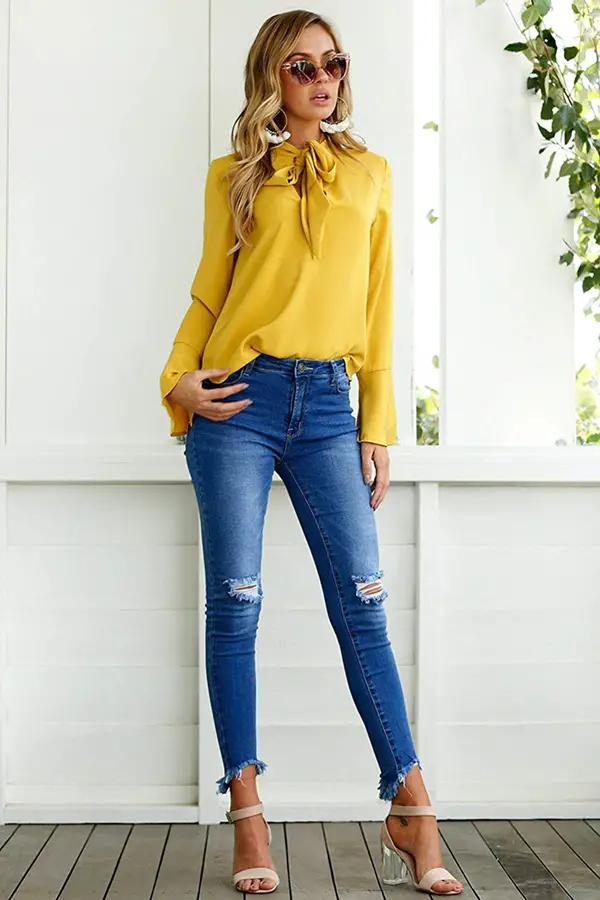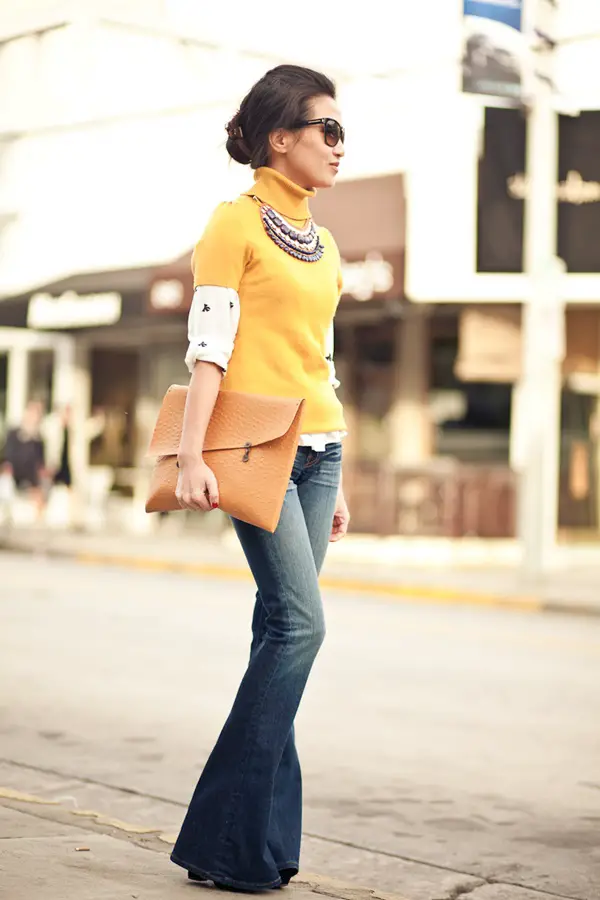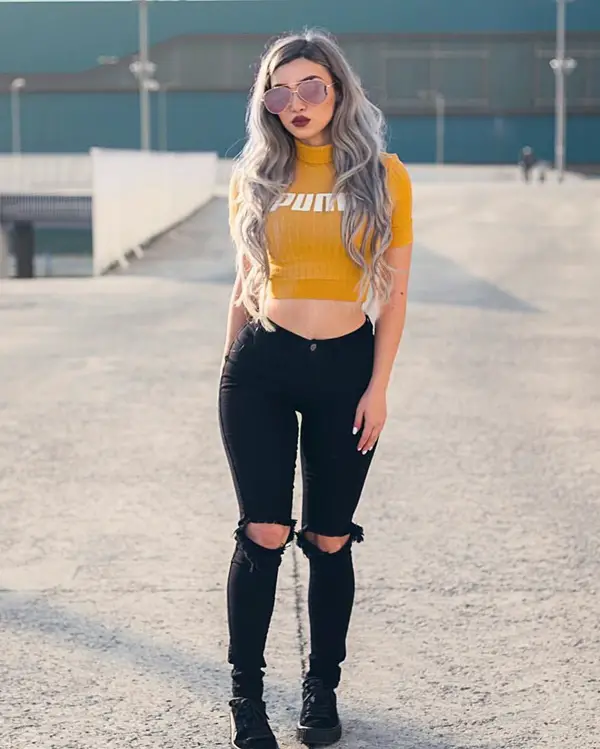 Turtleneck blouse is perfect for adding a touch of elegance to any simple outfit and when paired with funky jeans, it creates an effortlessly nerdy put-together look. Matching it with a pair of boots with the same nuance creates a most incredible monochromatic look.
Polka Dot Dress and Burgundy Leggings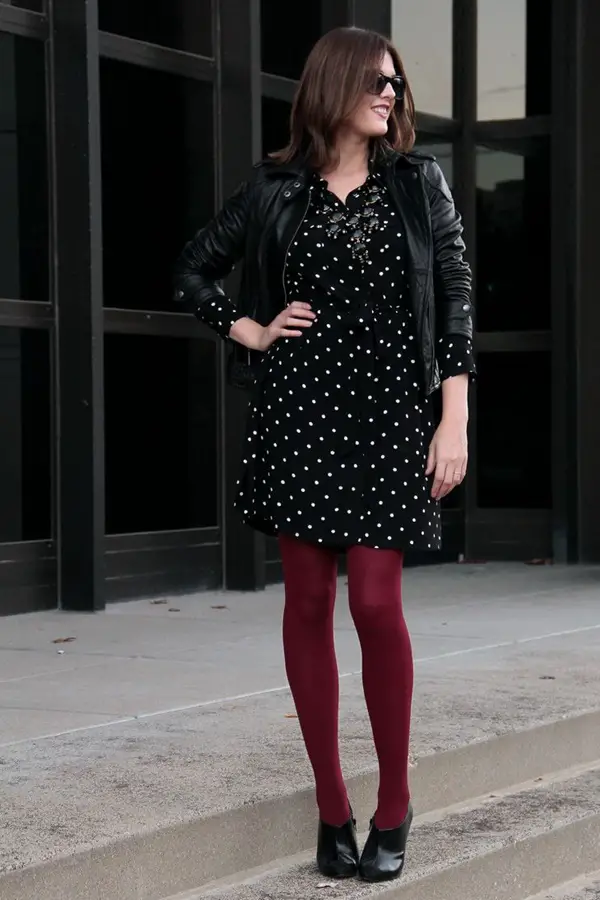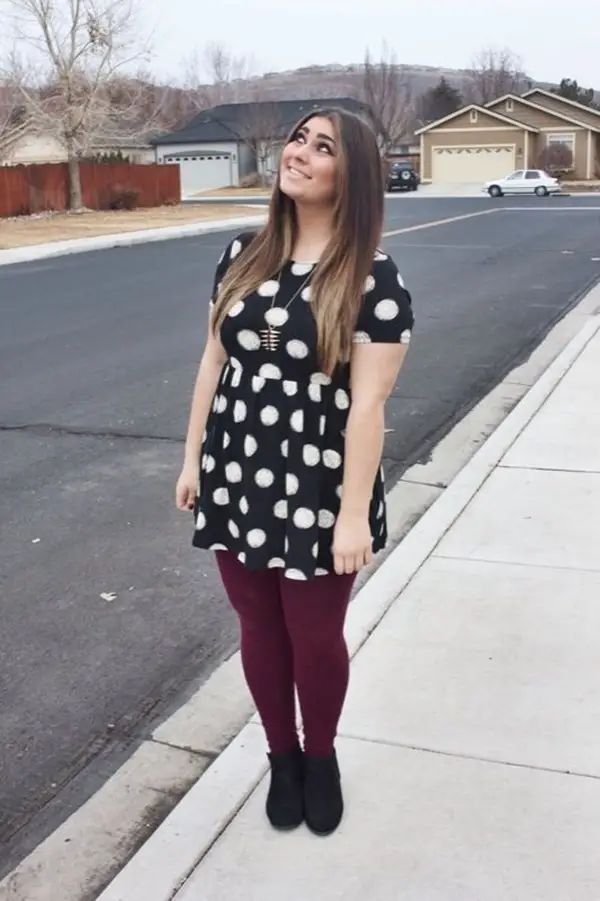 If you don't want to look boring or old-fashioned, polka dot dresses are the cutest. To make your dress stand out among your office colleagues, opt for a pair of burgundy leggings to create contrast. You can even top it off with an autumn coat as coolest Nerdy-Chic Work Outfit Ideas to leave a long-lasting impression.
Caption Nerd T-shirts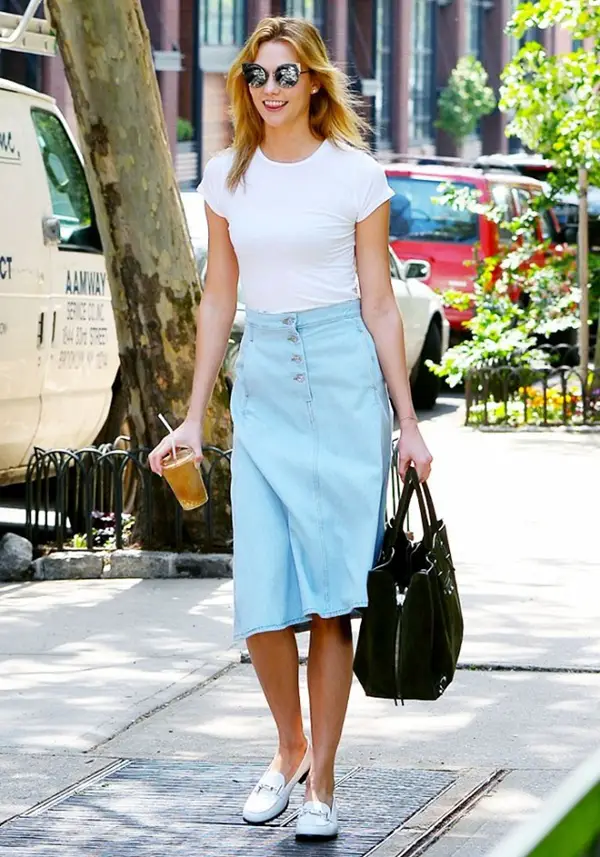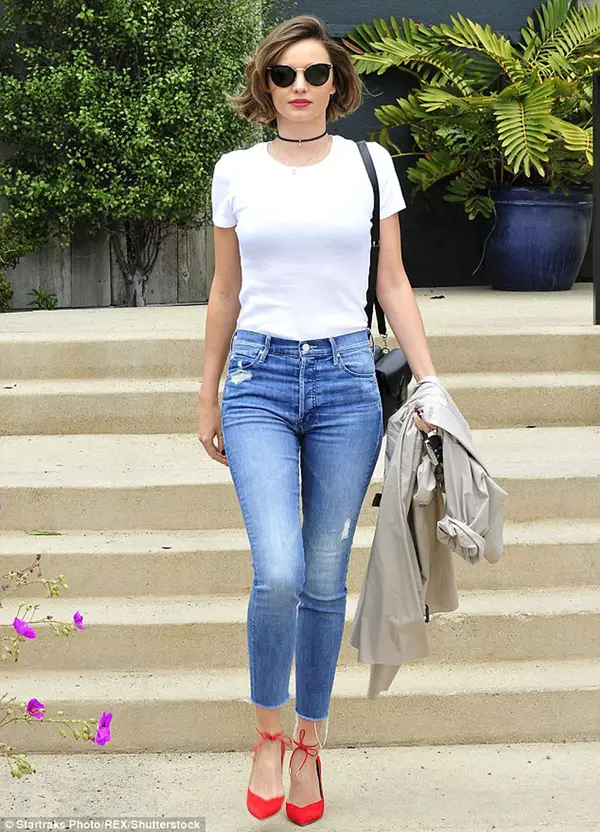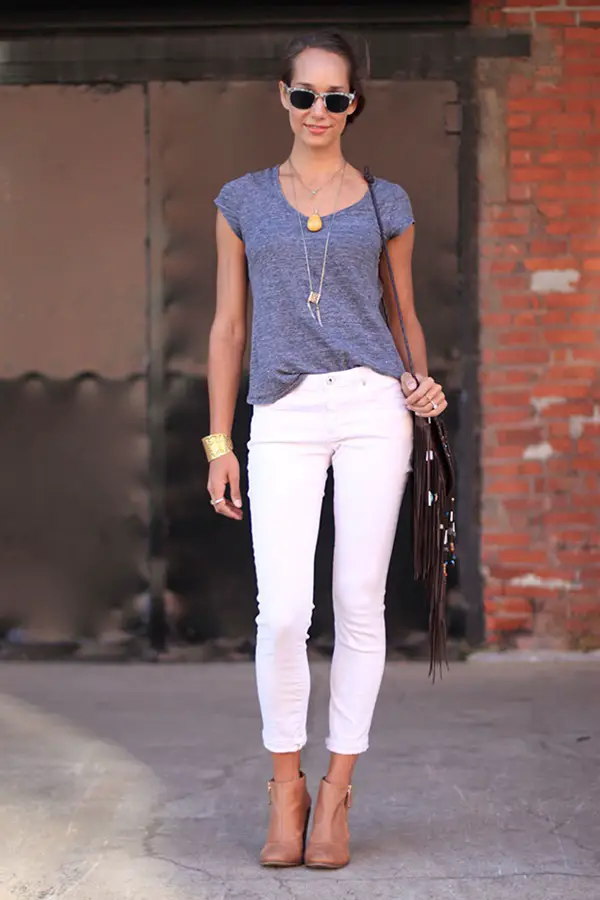 Have you ever thought of making a statement at the office with a nerd t-shirt having a cool caption? Well, give it a must try! Show your thoughts to others with a caption in pop color on grey bases to pristine white t-shirts. For the hairstyle, high bun looks perfect with this outfit as it enhances the beauty of the whole outfit. Here are some Perfect Office Outfits To Update Your Wardrobe with. Check out-
White Tee paired with Printed Pant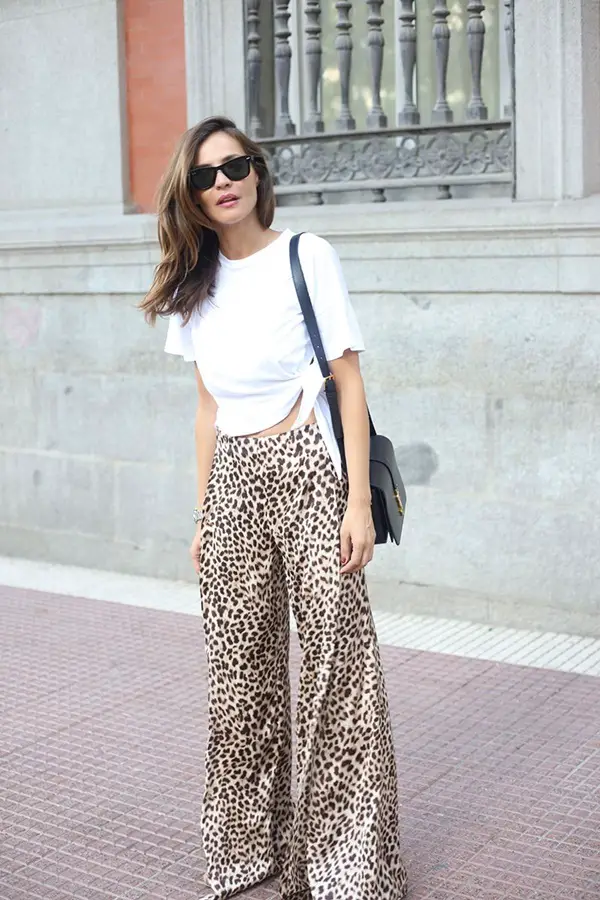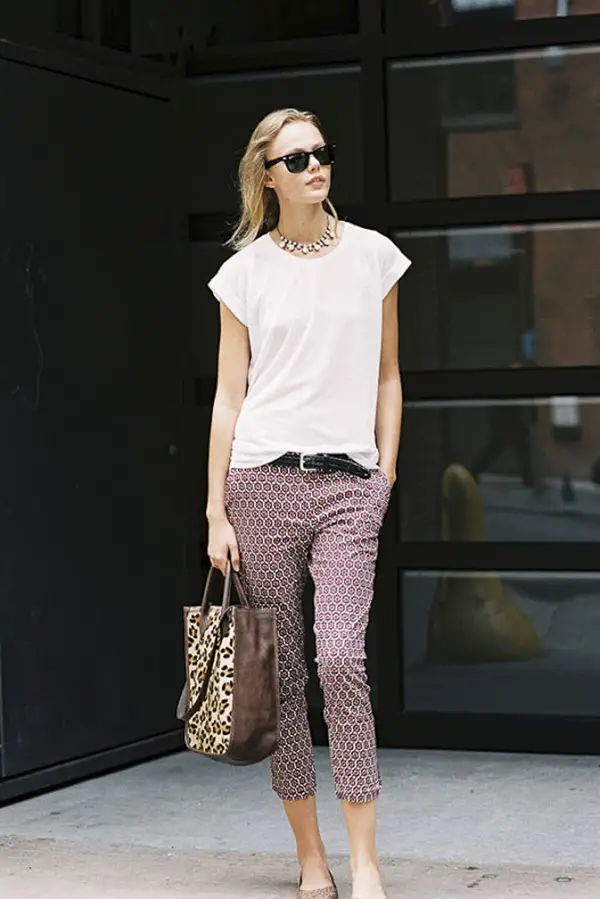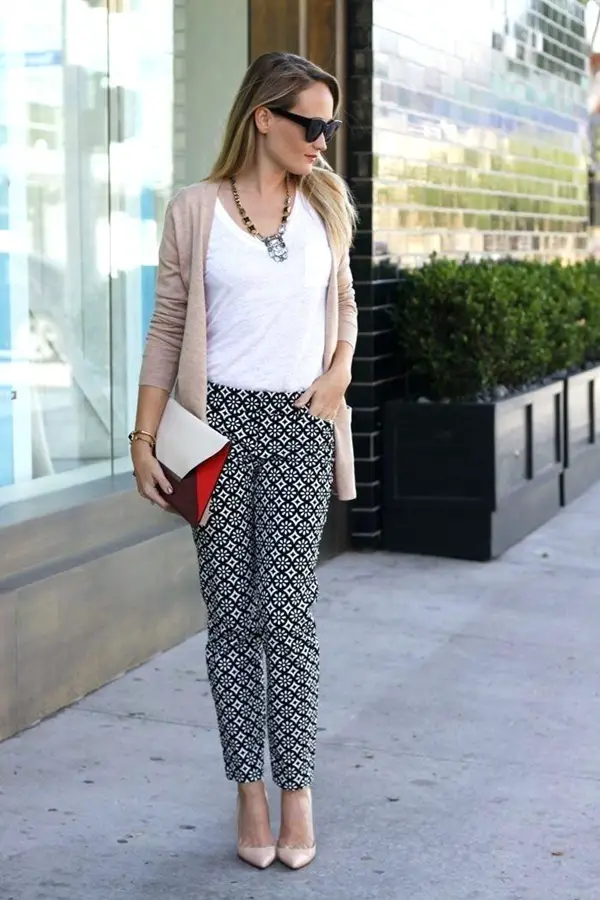 Summer colors are the coolest choice when the goal is to turn a nerdy, simple look into a killer work outfit! Are you a nerdy girl and fed up with your hectic work schedule? Looking for a relaxed look? Undoubtedly, go for a white tee paired with printed pant to look summer perfect and to easily grabs the attention of your friends at the office.
Patterned Dress and Jacket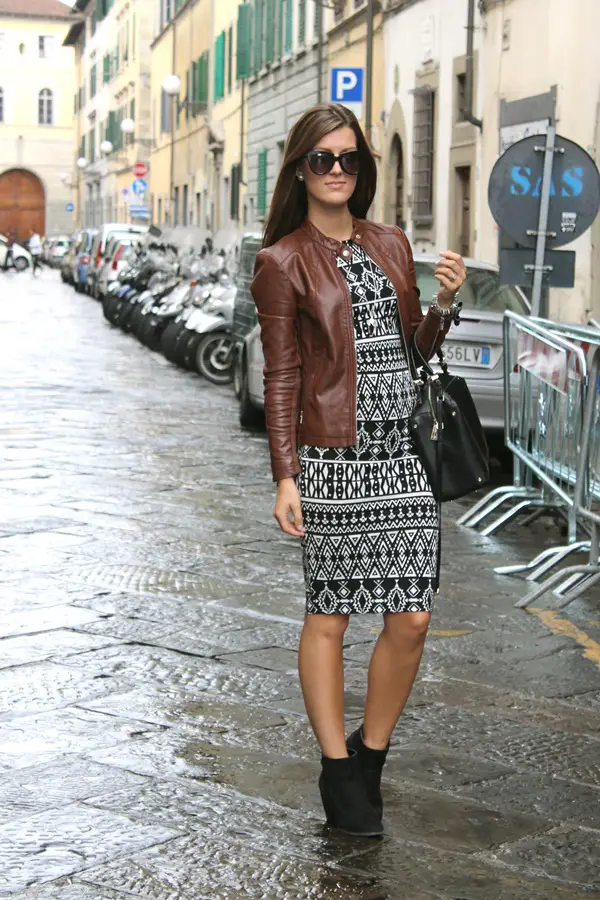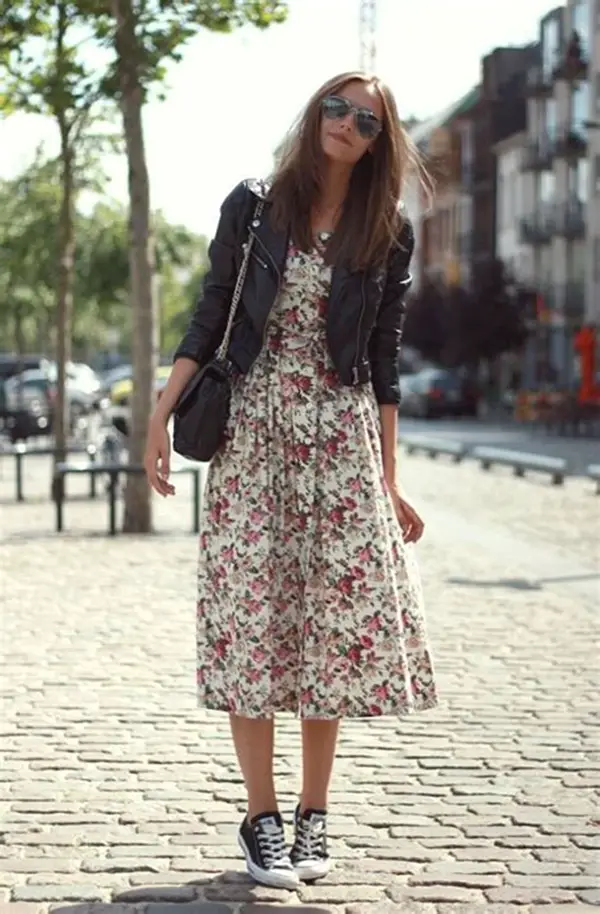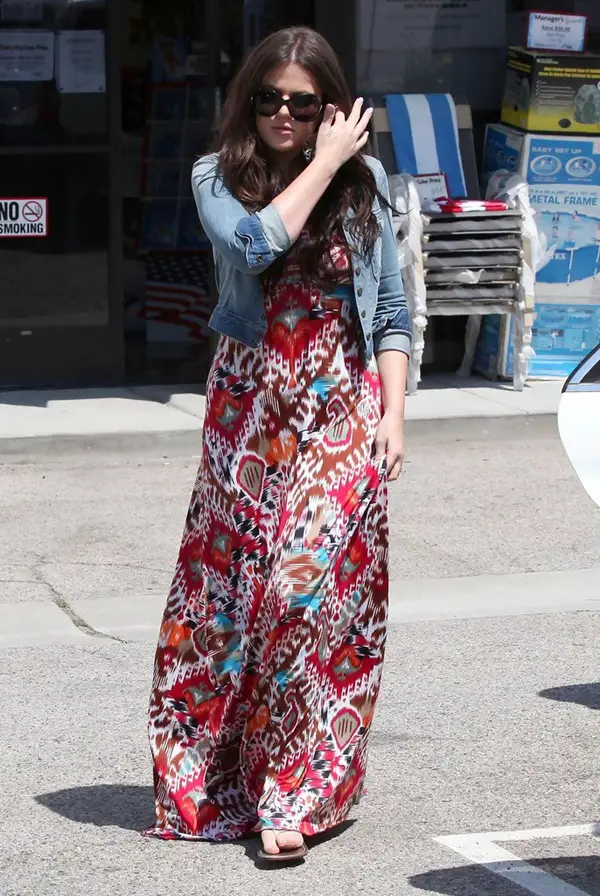 Fashionable and trendy women who work day and night, a simple patterned dress paired with a jacket is perfect for flattering your curve and makes you feel confident during long official meetings. The right selection of accessories can add a touch of glam to this most popular Nerdy-Chic Work Outfit Ideas.
The Floral Skirt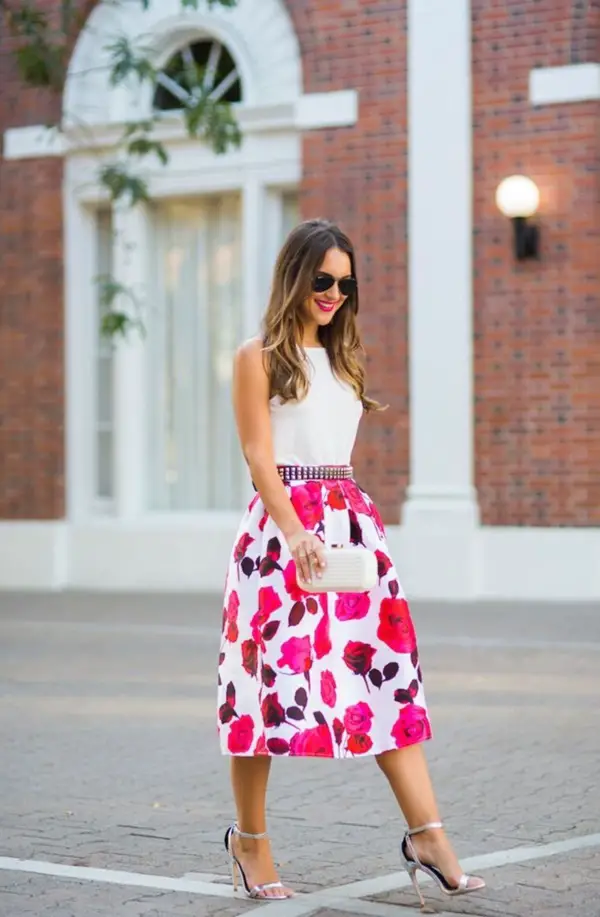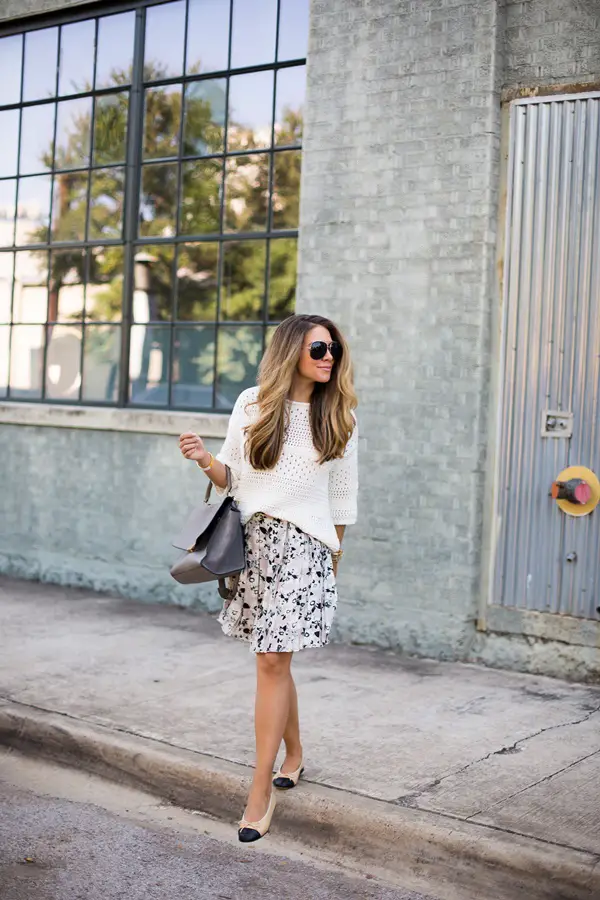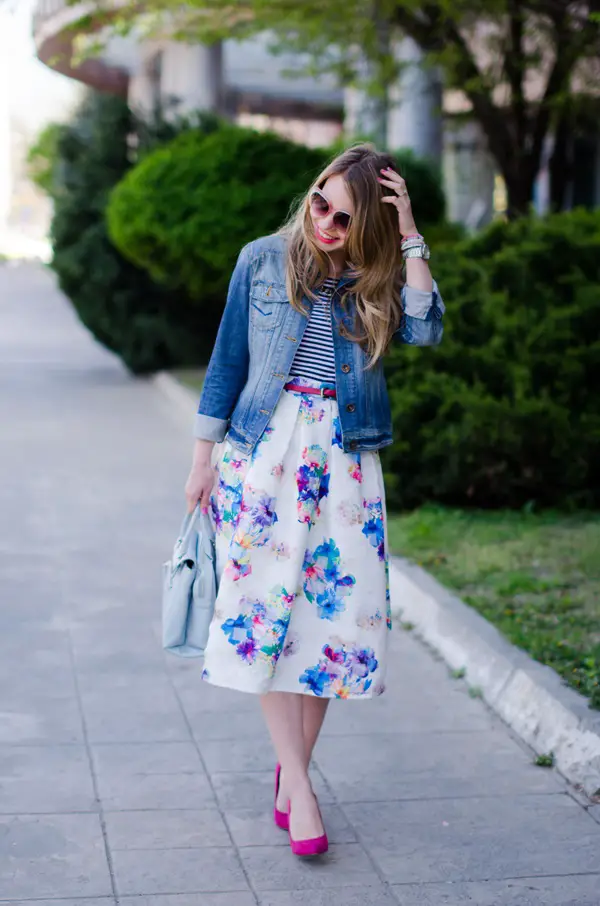 To convey a sense of freshness and beauty, floral dresses are an awesome summertime staple. A black floral skirt with a check shirt looks super cute and sexy on women of all ages. To achieve a balanced look, stick to neutral accessories to match with your outfit. If you are looking for that extra oomph, glam up your look with a textured purse and a sleek high heel. Also, try out these Casual Work Outfit Ideas To Be Non-Boring, and rock your office look–
Collar Neck Shirt and Baby Doll Skirt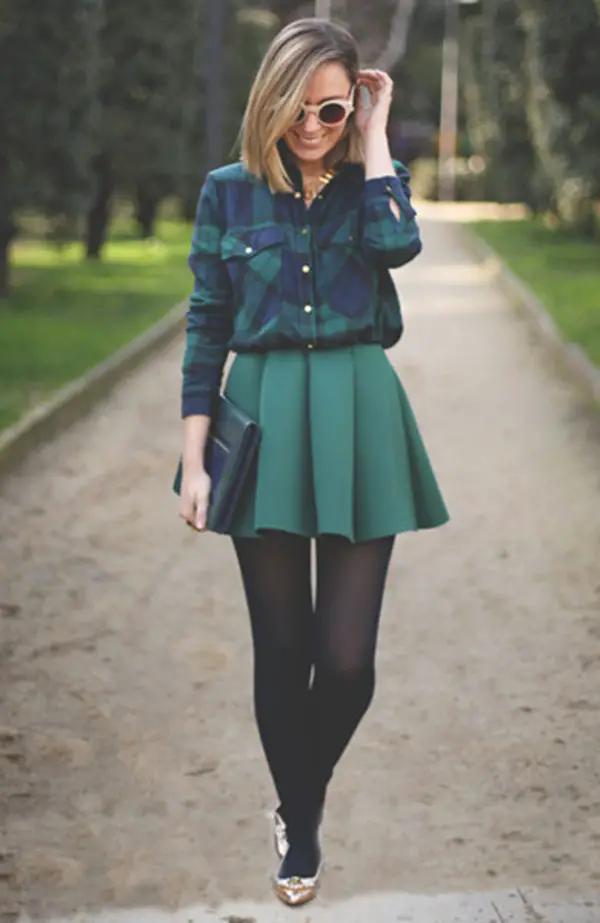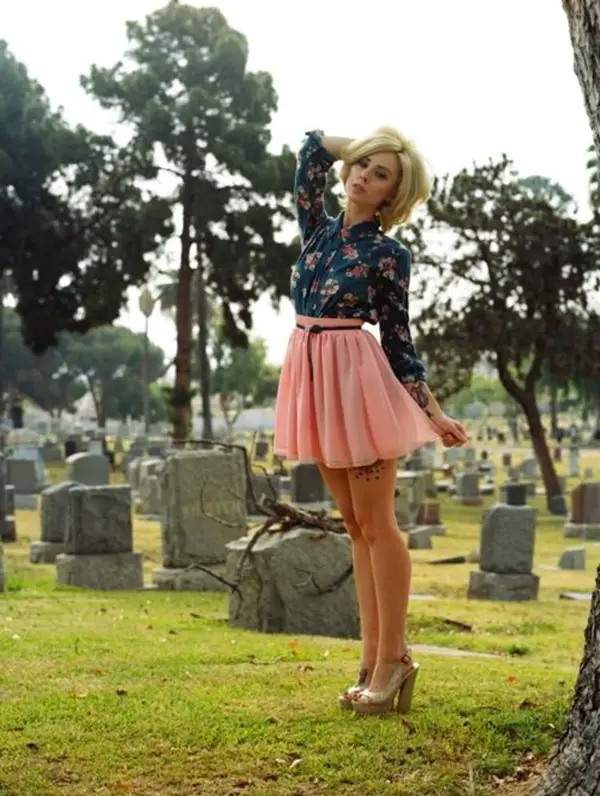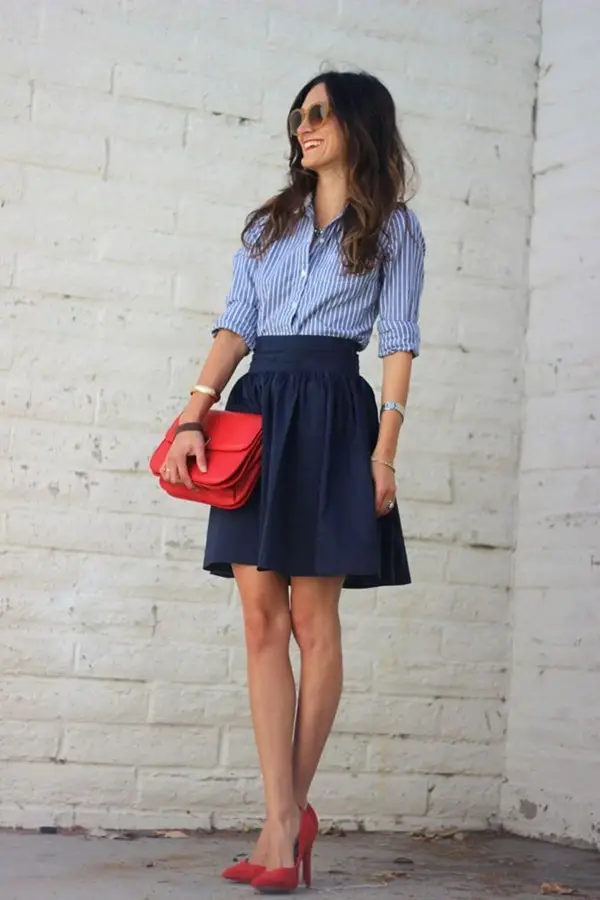 Want to spice up your nerdy outfit and make it look chic? Choose a deep yellow collar neck shirt paired with baby doll skirt which makes you look chic not only from outside but you will also feel great from inside. We guarantee!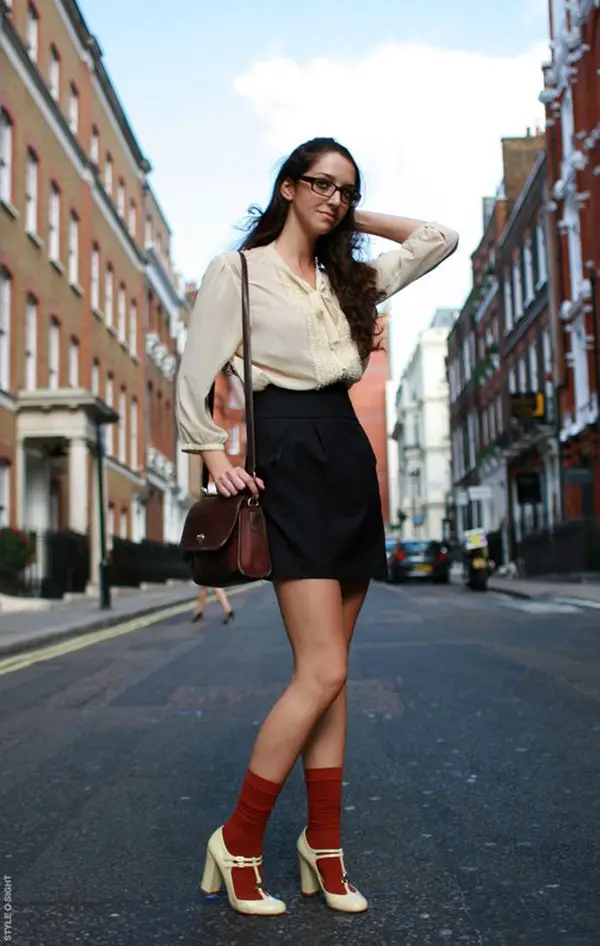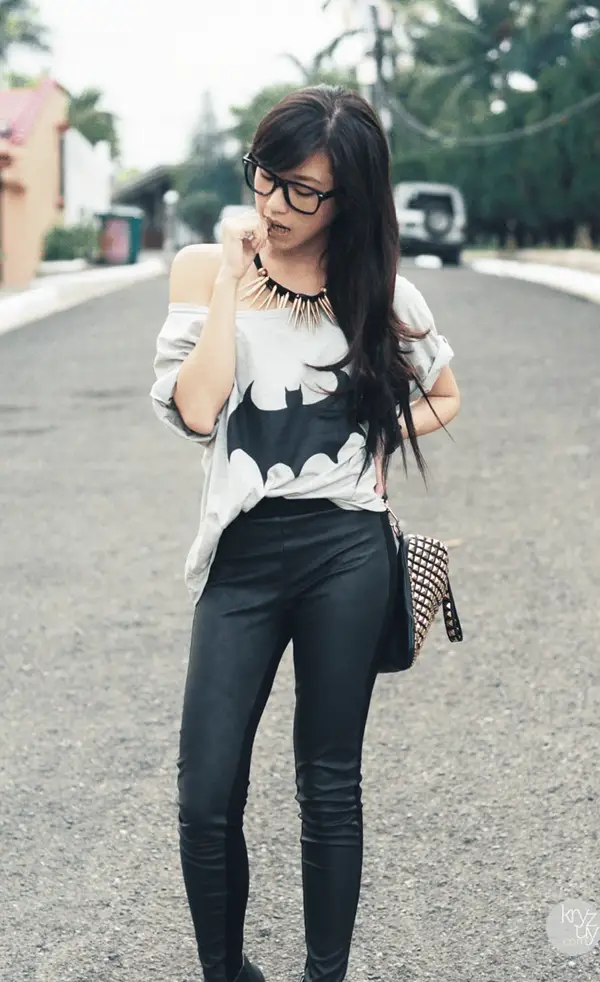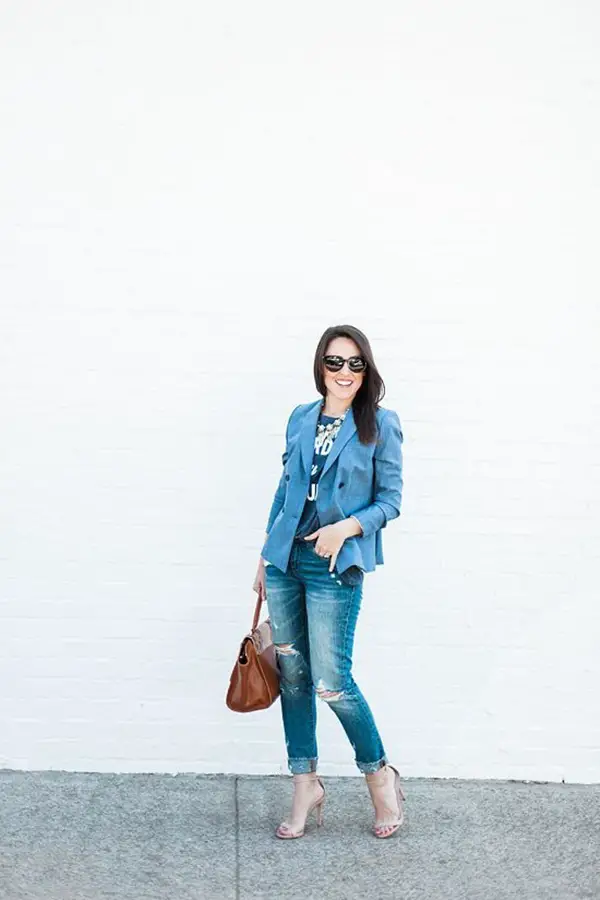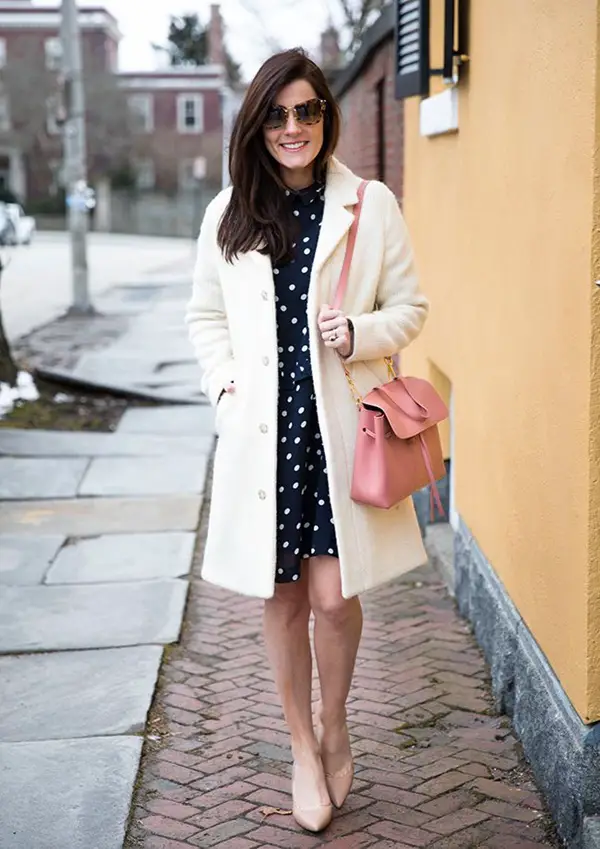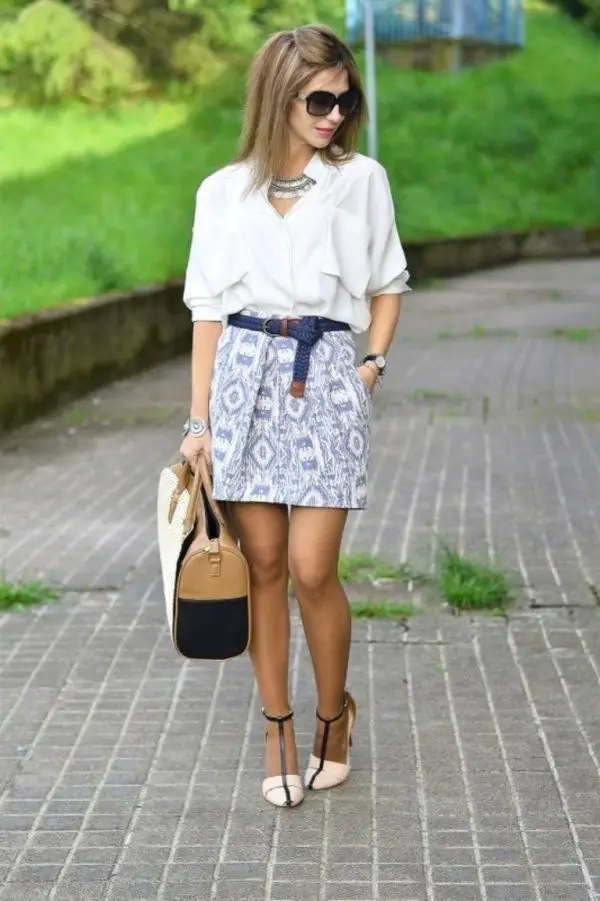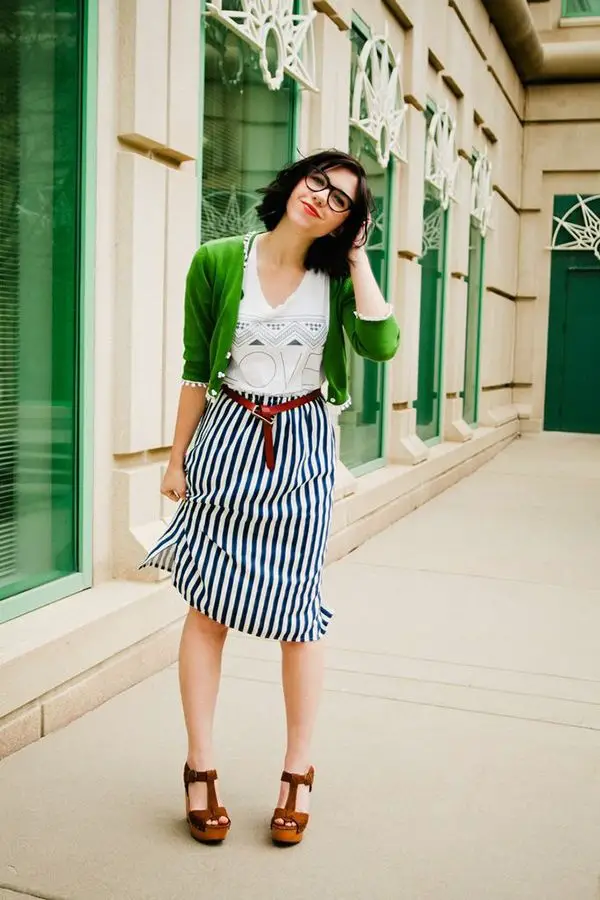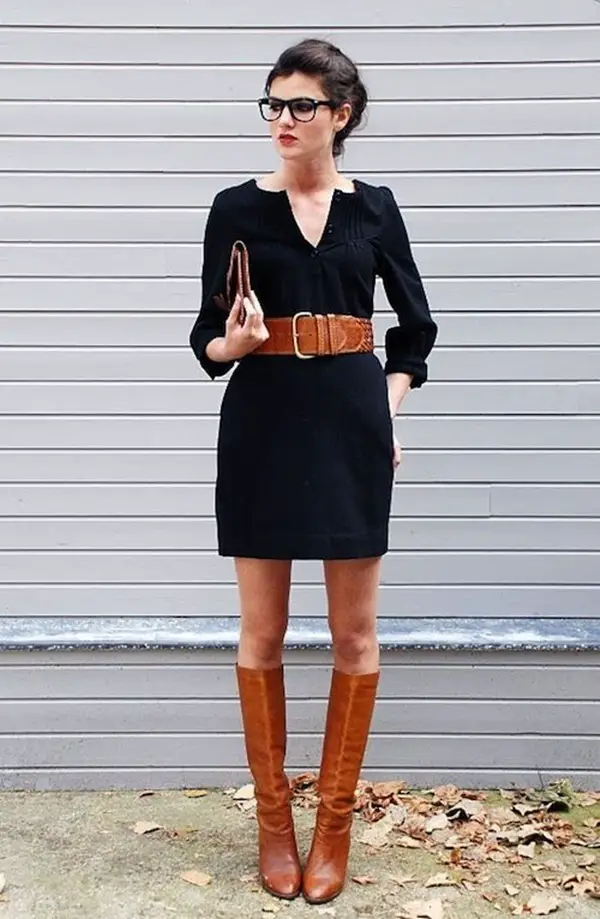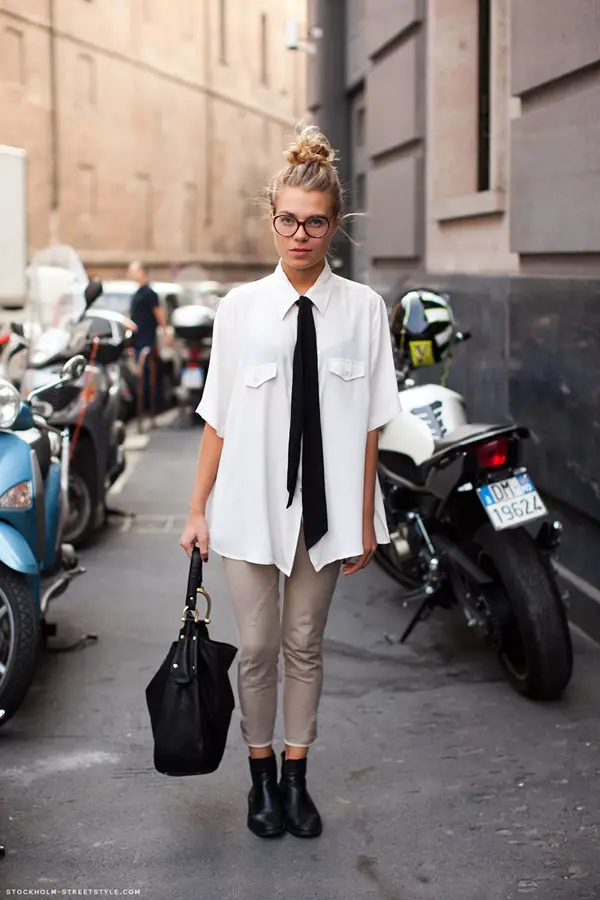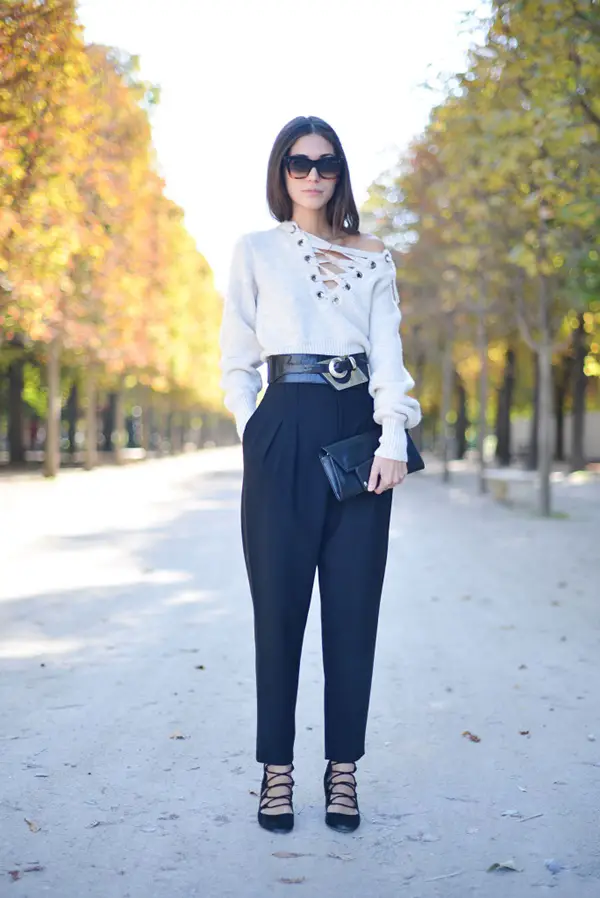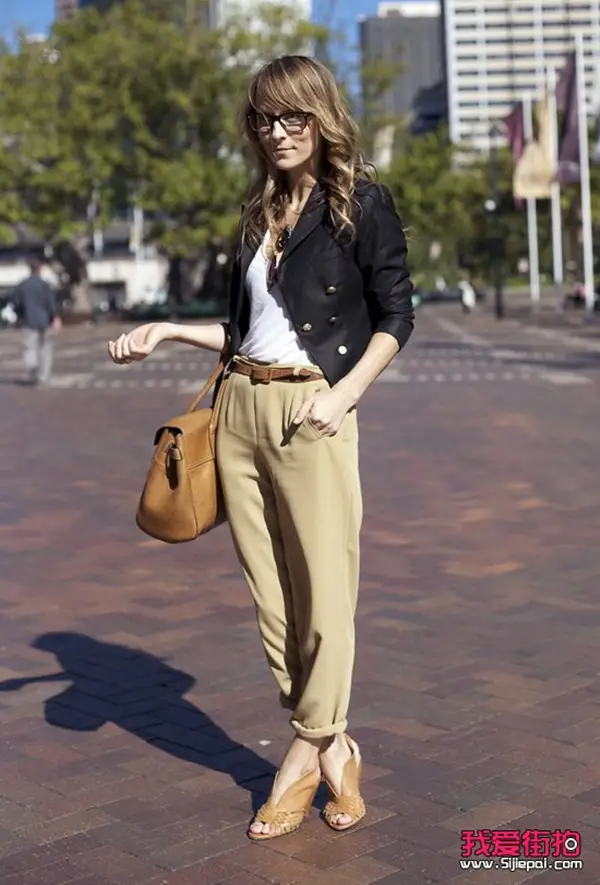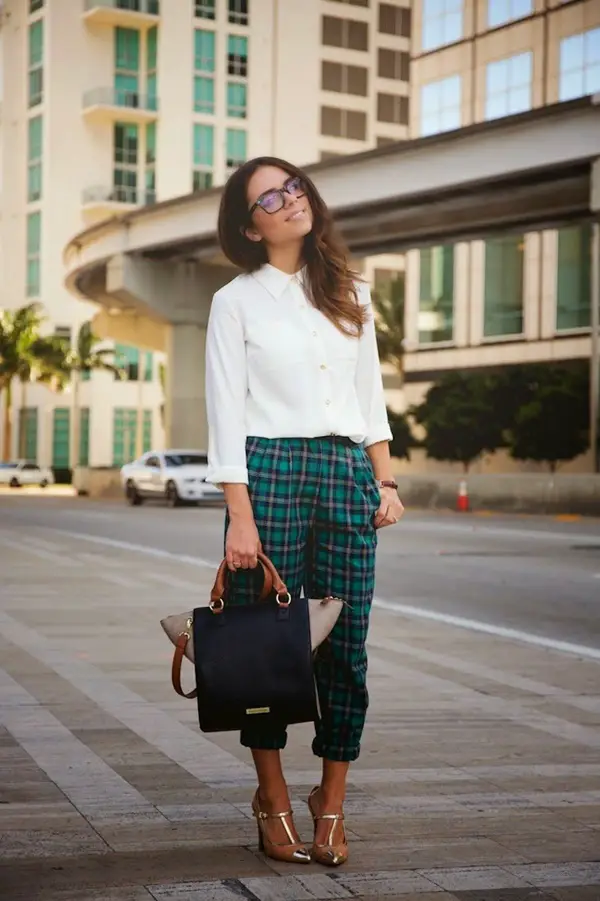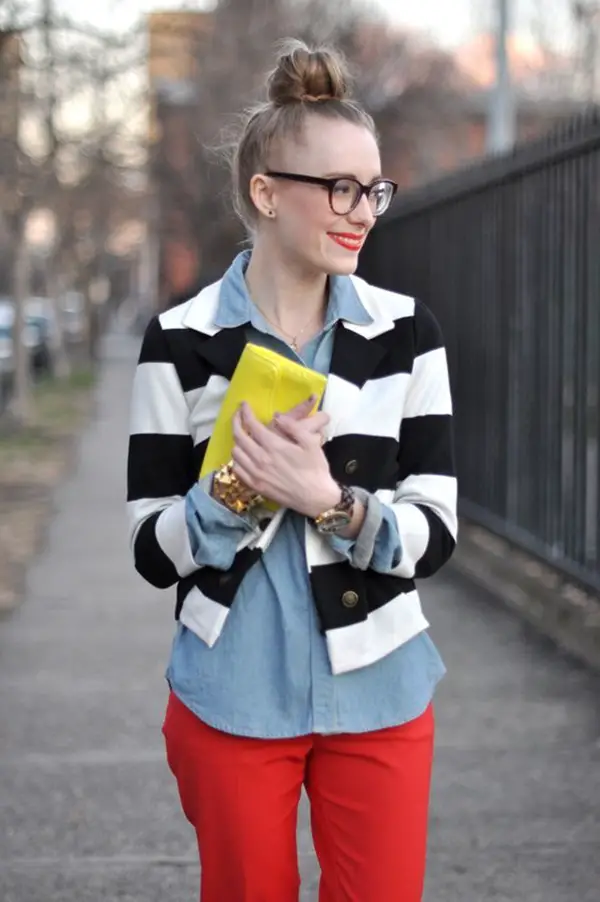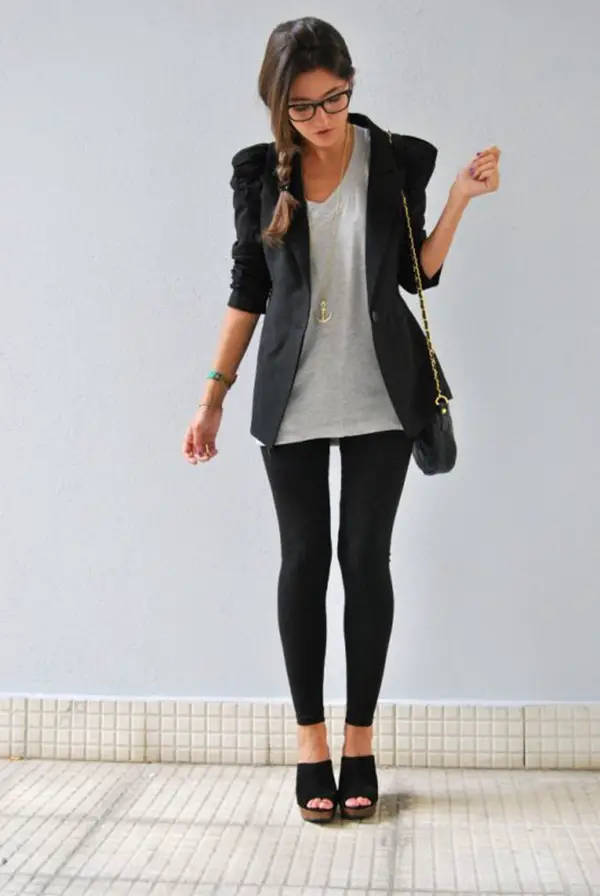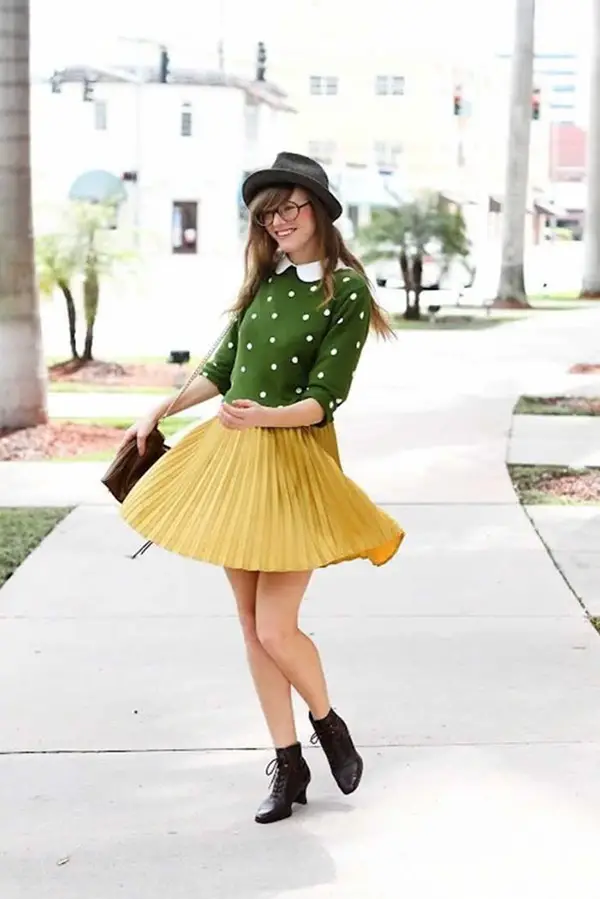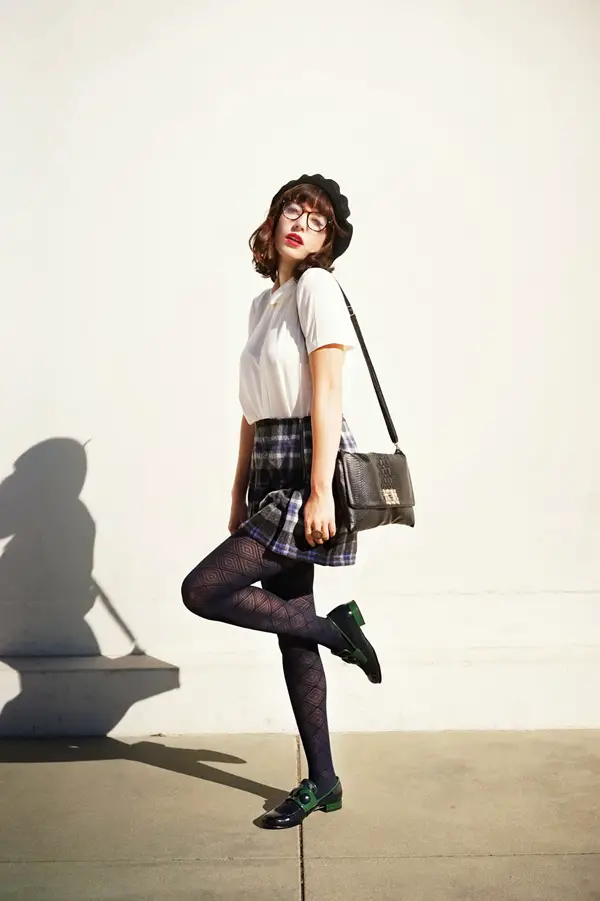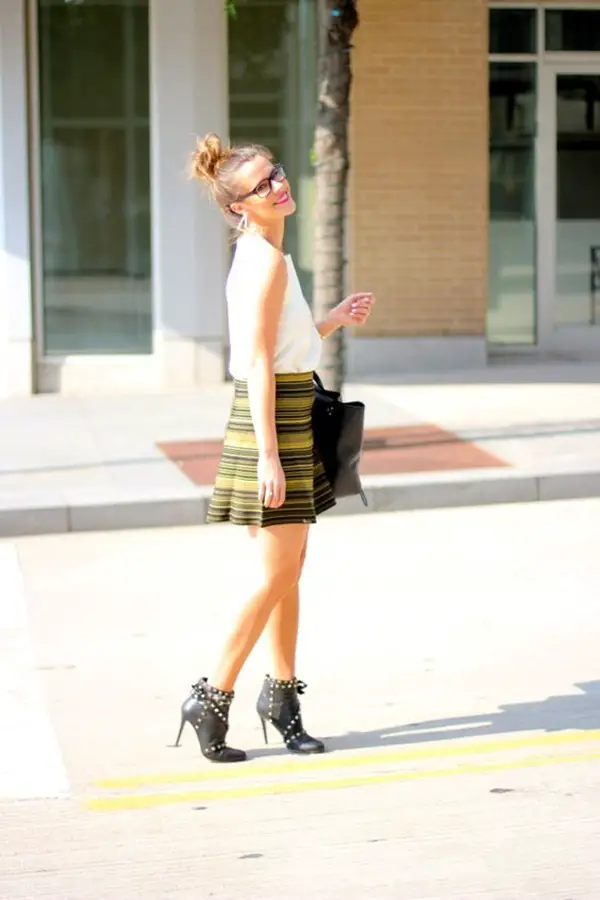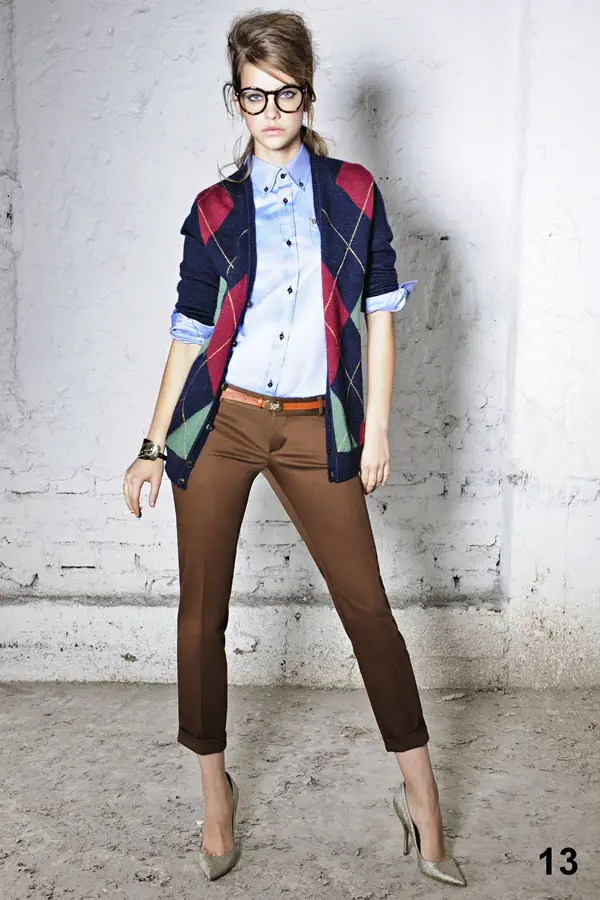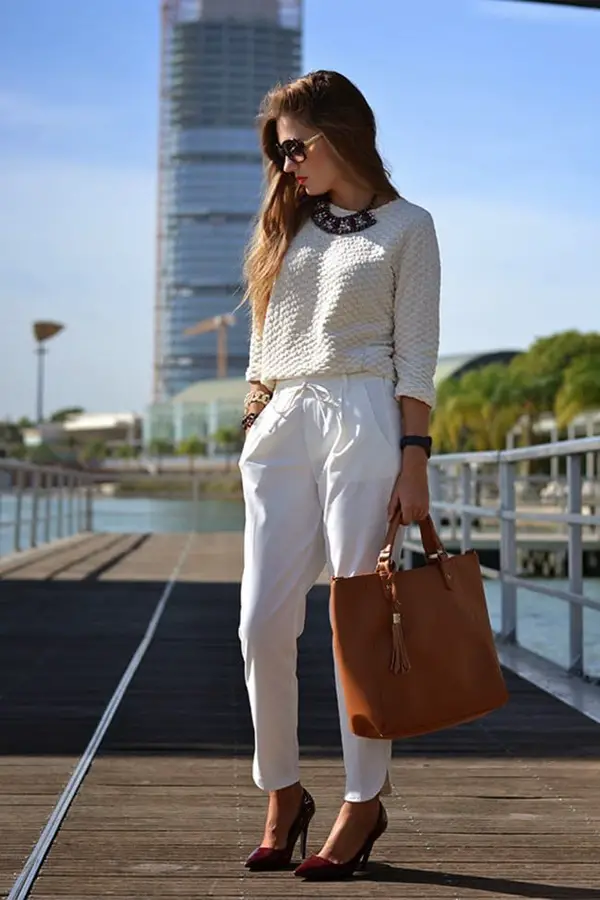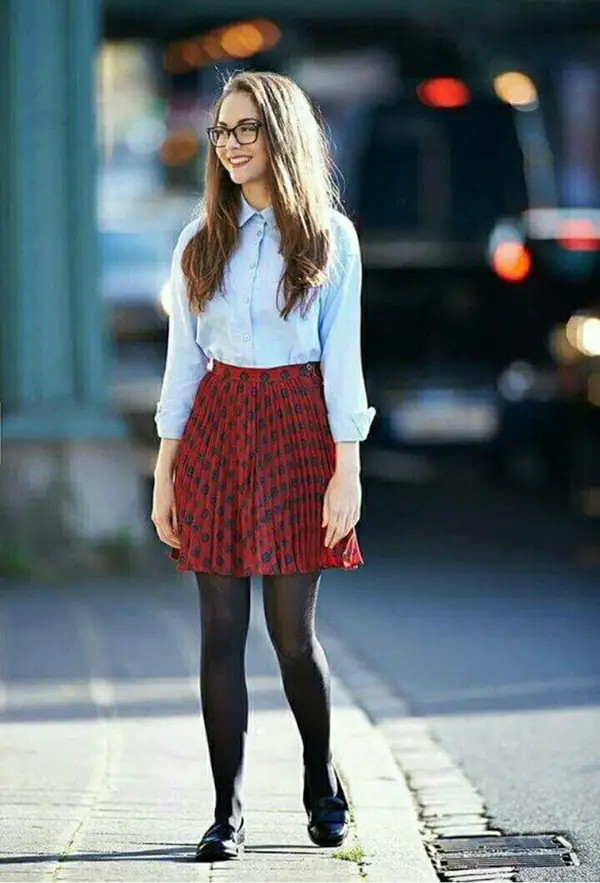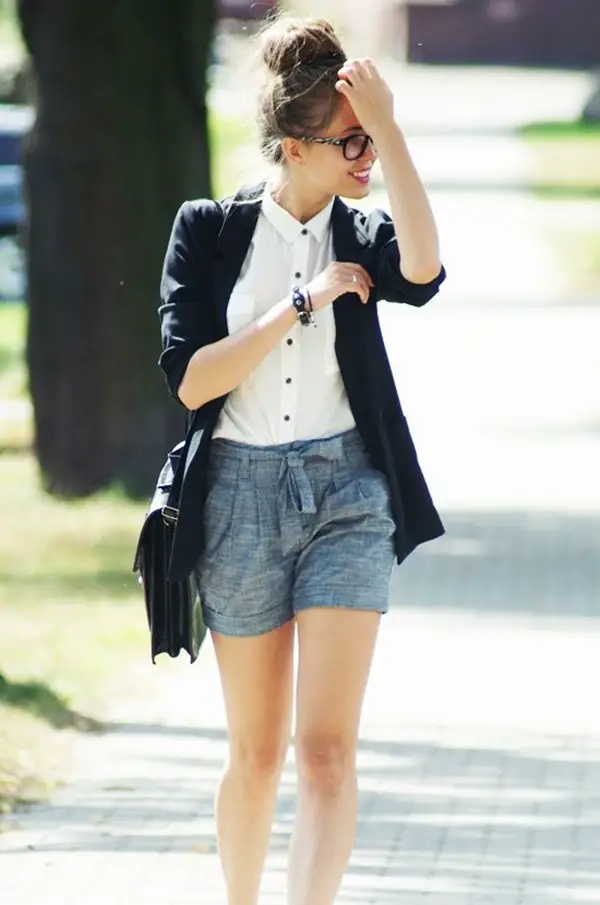 In this guide, we had tried to present our favorite Nerdy-Chic Work Outfit Ideas that will easily make you stand out from the crowd as it is rightly said by someone – a nerd's brain is the sexiest thing on this planet, so is their fashion sense! If you're a nerd from the soul, then you will surely try these ideas to enhance your fashion statement. In short, with these ideas, you can never go wrong in mastering the nerdy fashion trend. Here you find some Perfect Shoe Ideas For Working Women. Have a look-