When it comes to working, it's not just your clothes that need to be perfect, the appropriateness of your shoes also matters a lot. By perfect, we certainly don't mean that the shoes will have to be overly gorgeous or expensive. What we mean by perfect is actually a multitude of things- the looks, the comfort the pair of shoes can offer, its versatility, durability and of course, season appropriateness.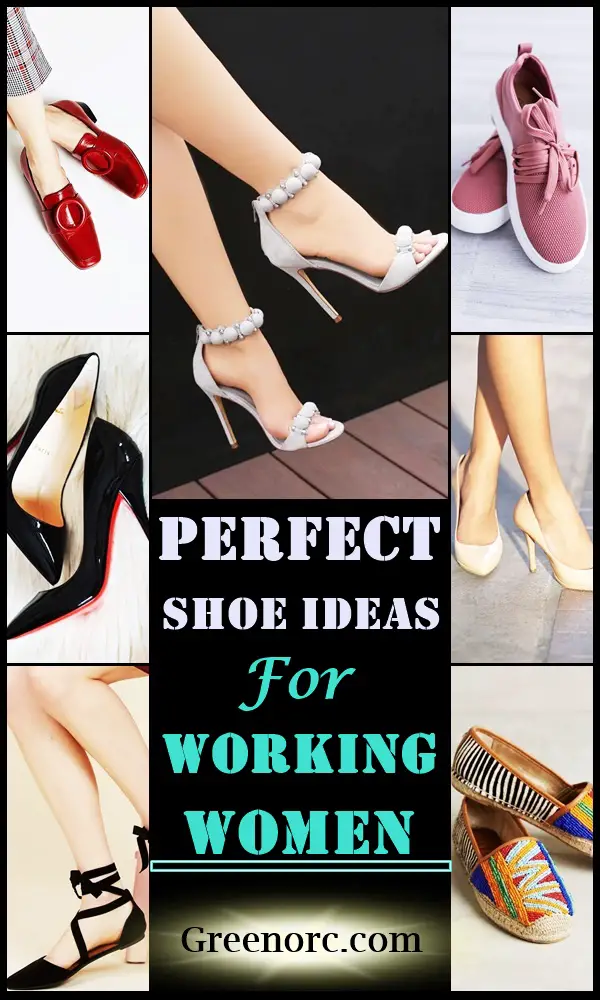 If your shoes can fulfil these requirements, they are good to be worn to work. And if not, it's time you opted for a different pair of shoes. For a deeper insight, also check out the Important Fashion Tips For Teens- Now, let's have a look at some Perfect Shoe Ideas For Working Women. Check out-
Perfect Shoe Ideas For Working Women
Although there are many Perfect Shoe Ideas For Working Women, it's a pair of classy black pumps that you want when you need to look completely prim and proper. These shoes are timeless in its truest sense, and there is absolutely nothing that can replace them.
A pair of neutral pumps is what you need to make your clothes pop out. Neutral pumps don't just add class to your overall getup, but also helps you draw attention towards your clothes.
Out of all the Perfect Shoe Ideas For Working Women, we have today, menswear-inspired shoes are probably what makes things a little out of the box. Just because you are a woman doesn't mean you will have to stick to stilettoes, always. You can dazzle like a diva in bluchers, loafers and oxfords too. Here is also the list of such Universal Fashion Hacks for Every Curvy Girl.
Can you do without a classy pair of high heels? Probably not! Every working woman needs a pair of high heels to save the day when it's an office party. Here are also certain dresses every woman must have ready in their closet all the time.
Your D'Orsay flats are not going to ditch you no matter how good or bad you feel in totality. These flats are for days when you want to impress people with your fashion sense without even trying.
For days, when you feel more casual than formal at work, and you want it to get reflected through your style, go for slip-on sneakers.
What are you going to wear to work when the most important thing is to look good in the simplest way possible? Probably a shift dress with a pair of flat pump shoes.
A solemn pair of black rainboots is what you need to pep up your workplace style when you really need to.
It's not every day when you feel like being engrossed in your work. And when you do, you want this to get reflected through your clothes, accessories as well as shoes. For shoes, you can slip into a pair of espadrilles, and for accessories, a pair of spectacles.
Go for a pair of peep-toes when you are feeling energetic and excited to go to work. It's no written rule that you can't opt for peep-toes for work, but your nails peeping through your shoes must be well-groomed.
Although your shoes remain close to the ground, they don't escape an onlooker's attention. In fact, a lot of people look at your shoes to figure out your financial status. Yes, that's right- your shoes can tell a lot about your personality! That is why it is important that you choose the right pair of shoes for yourself. Here are some of the best plus-size dressing ideas for the modern girl. Although you should always be careful about picking your shoes, you have to be extra mindful in this regard, when the shoes you need to pick are for work. The above Perfect Shoe Ideas For Working Women will help you through those moments of indecisiveness when choosing the right shoes to wear to work becomes extremely difficult for a woman. These ideas are handy, and of course, workable!