A lot of people don't pay much attention to pop up their kids' room. That is simply because they don't consider it to be an extremely important part of their home. But the kids' room is as important as any other room in the house. After all, your child needs a happy ambiance to be in. Here are some DIY adorable ideas for kids room. Also, here we have some DIY Ideas For Kids Room. Have a look-

Diy Adorable Ideas for Kids Room
Use Skateboards to Create Racks
Although there are many DIY adorable ideas for kids room, this one is pretty unique. All you need for this decoration idea is a skateboard. You mount this skateboard on the wall in such a way that it serves the purpose of a wall rack. You can use this rack to keep small decorative items, books and any other stuff you might want to put on display. Although even a single skateboard rack could make your child's room look extremely contemporary, you can use more than one board to make the project more functional.
An Indoor Swing is a Great Idea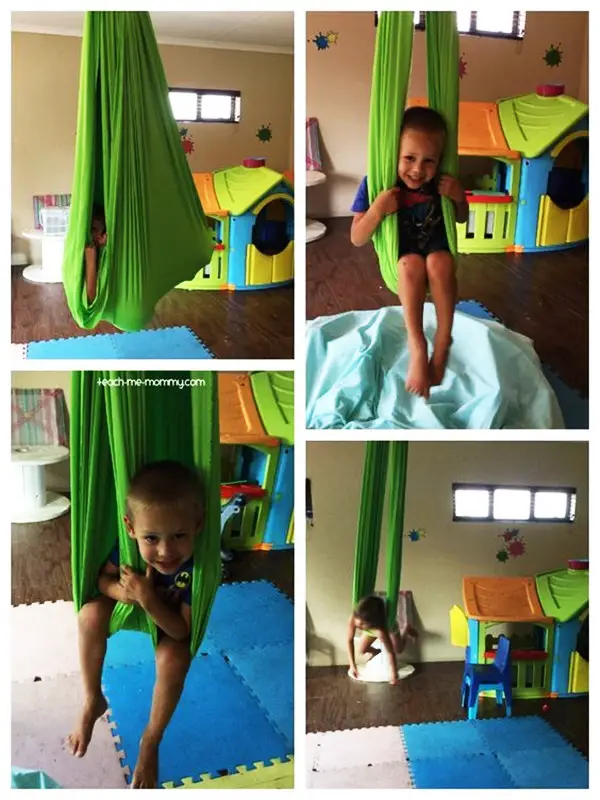 Image Source
Out of all the DIY adorable ideas for kids room, we have here, this is certainly the most amusing. And guess what, your child will love you for this DIY project. With a swing in their room, your child will always feel more attached to it. And if you want your child to be willing to spend more time in the house, then getting this DIY swing installed at their room would be the best bet. Check out these Modern and Smart Men Bedroom Ideas and Designs for inspiration and build your nest in the most magical way.
Paper Chandelier
Chandeliers are a great decorative item. And they can spice up any interior space. But buying a chandelier can be expensive. And you don't really need one in your child's room. Still, if you want to offer your little one's room a facelift, then you can go for a DIY paper chandelier. This is a fun project to create, and you can also use your child's paintings to craft it. Involve your kid in the project and they will value it more than they will value any store-bought decorative item.
Action Figure Lamps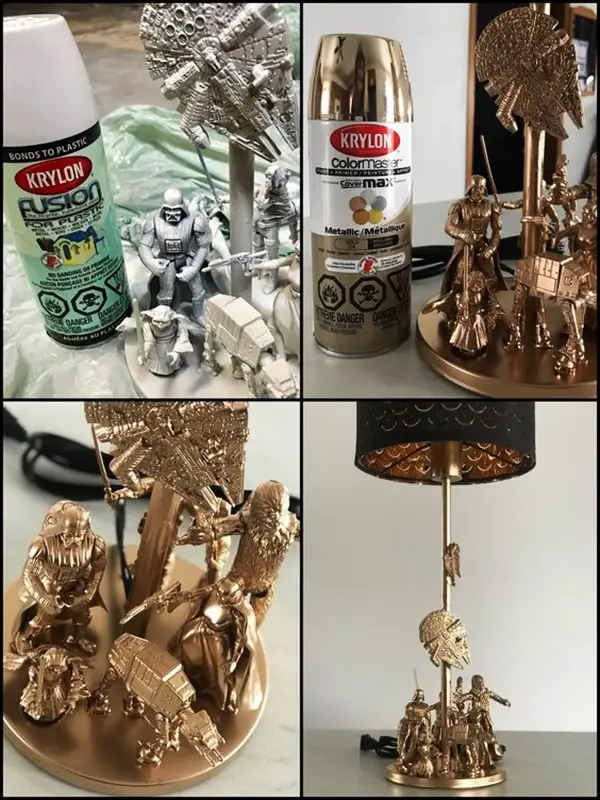 Image Source
This project is especially appropriate for a boy's room. So, what you need for this project? A basic table lamp and a lot of action toys. All you need is to glue these toys to the base of the lamp in a random manner, and then when you are done with it, just spray paint it. Use some vibrant color so that the piece stands out. This is an extremely easy DIY project and will definitely excite your child. Here are giving you Game Of Throne Style Home Decor Ideas. Check out-
Pallet Shoe Rack
If you want to get your child his own shoe rack, then do so without doubts and apprehensions. There is an easy way to create one using pallets. This fun craft is super functional and you get it at a price much lower than any store-bought shoe rack. And because it oozes out that DIY feel, it makes your child's room take on that workshop feel, which your little one will overly appreciate.
Alphabet Wall Decoration
Although wall decoration with letters or alphabets is not a new home decoration idea, it seems extra suitable for kids' rooms. Kids and letters have a deep connection, and decoration with letters highlight this connection. Interestingly, you can go as creative as you want to with letters. Use different sizes of letters to make this arrangement look unique. Also, you can craft the letters with polystyrene, plywood or some other material.
While implementing DIY adorable ideas for kids room, always keep in mind that you are working on a kids' room, and colors play a big role in decorating such a room. Play with colors and see your child's room transform into a colorful dream. Also, take a look at DIY home decor ideas.