Natural elements have their own feel and charm. When nature's beauty is included in the household décor, they truly scream world domination. Pebbles look amazing and stand in a good stead as a decorative item. With their finished look, they can be used in myriad ways to enhance the décor of your home. From gorgeous indoor plants to the edge of a wall, pebbles are great to enliven both traditional or modern rooms. Being identical and unique, these natural elements bring a positive touch to your living spaces.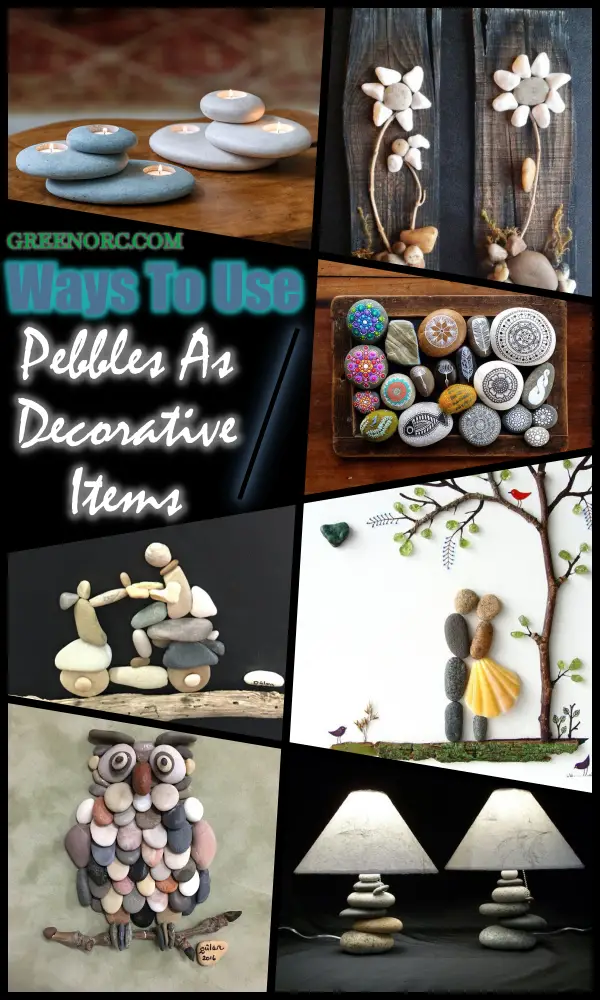 The different sizes, shapes, and colors of pebbles let homeowners bring nature into their foundation. Check out some fabulous DIY dog crate ideas. All beautiful and all natural, these stones inspire you to enhance your creativity. When looking for some inspirations, there are myriad ways to use pebbles as decorative items. Scroll down below to add a va-va-voom touch to your living space:
Ways To Use Pebbles As Decorative Items
The Pretty Amazing Framed Pebbles: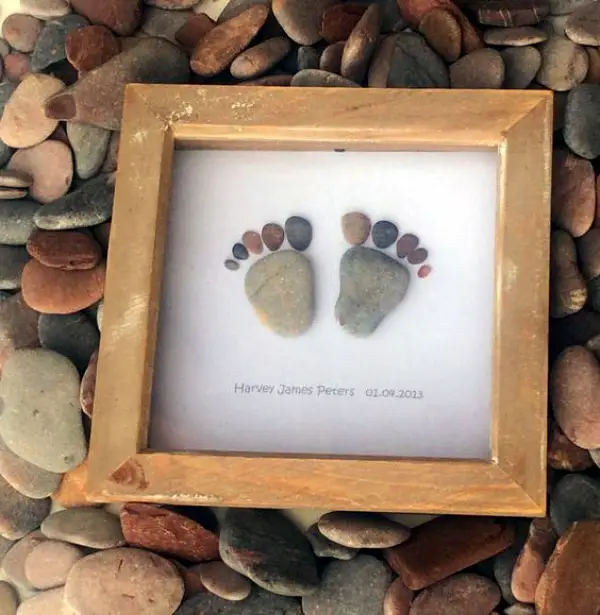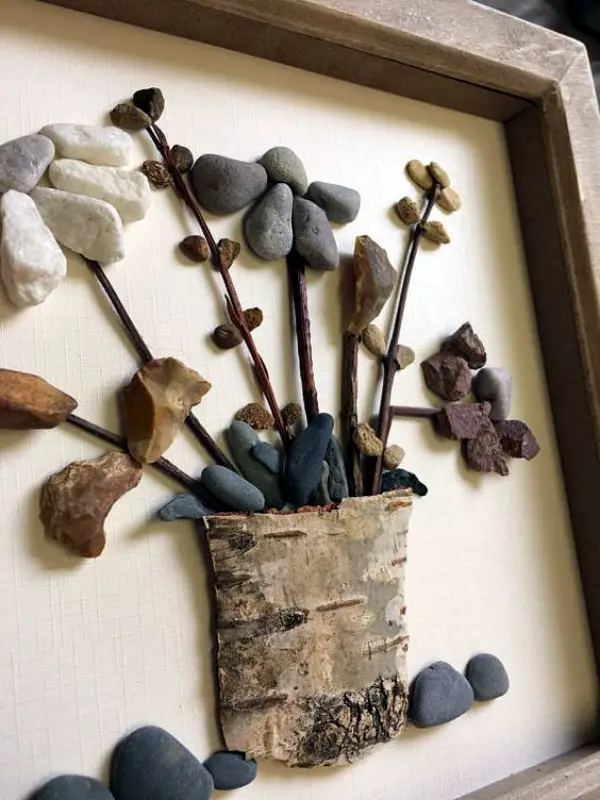 Have you ever thought that pebbles can be used as an astounding frame? Yes, they certainly look pretty amazing when hanged as frame on your wall. Paint them beautifully and give your room a vintage feel.
Gorgeous Stone Candle Holders: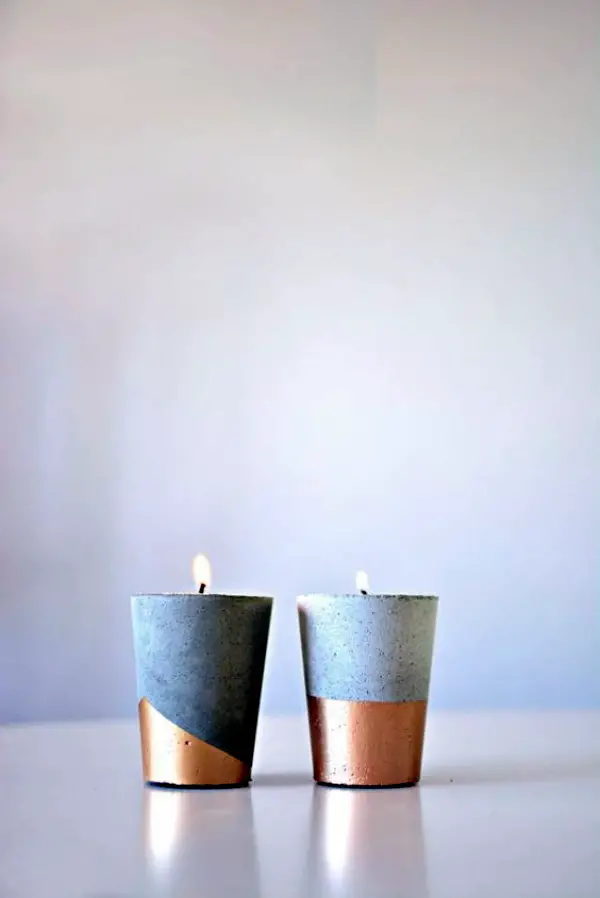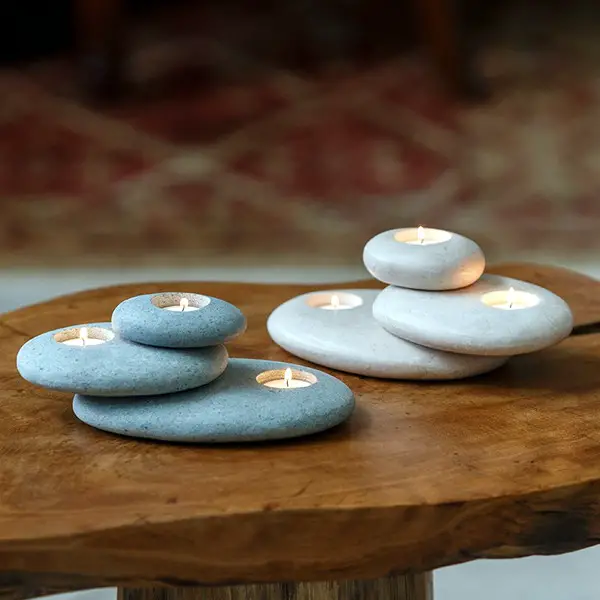 These gorgeous candle holders are easy to recreate. Pick a relatively smooth stone and paint them to make them look beautiful. Hot glue them together and let them stand as a stick. Place interesting candles to illuminate their beauty.
Transform Your Bathroom With Stone Bath Mat: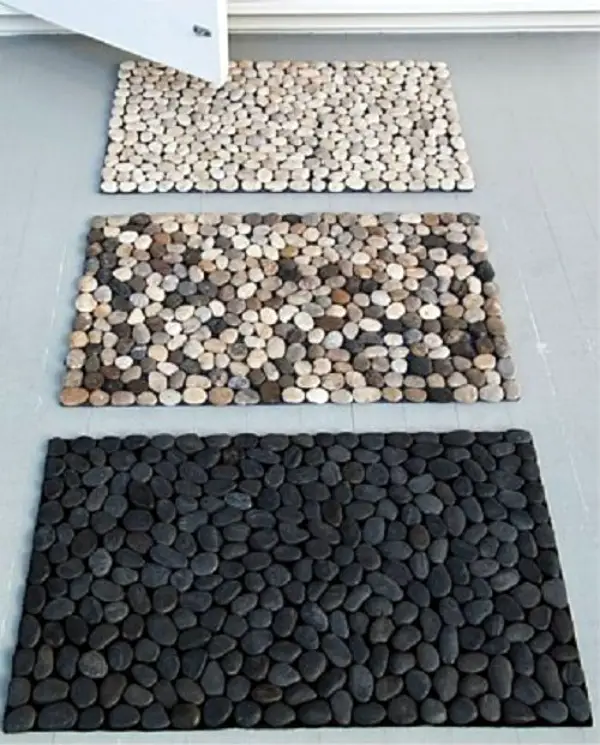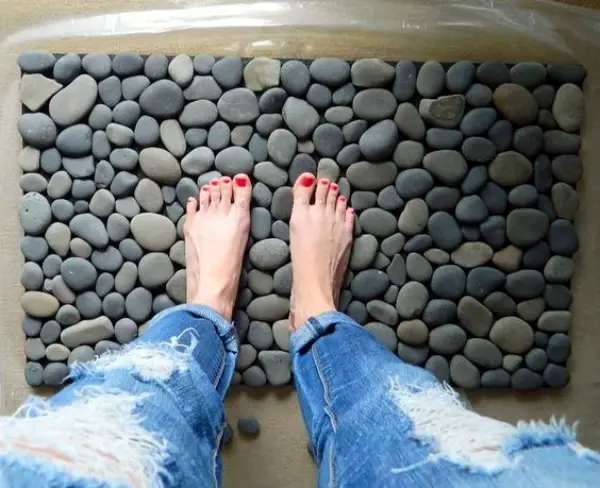 A stunning ocean themed bath mat transforms the appearance of your bathroom in just seconds. Pick a rubber mat and glue the stones on it. To stick the rocks, use silicone to secure them well. It is an easy DIY project that can be completed in just couple of hours. It's a superb way to use pebbles as a decorative item.
Adorable Jewelry Hangers: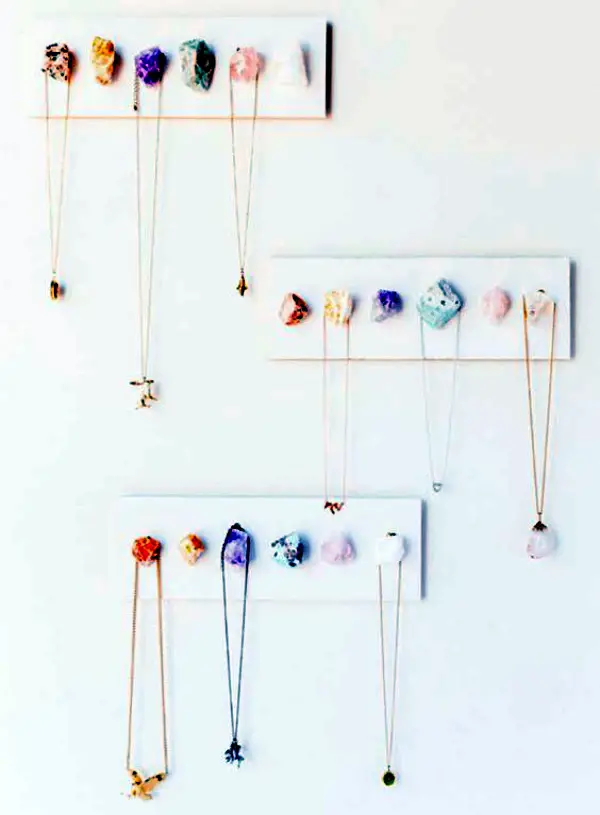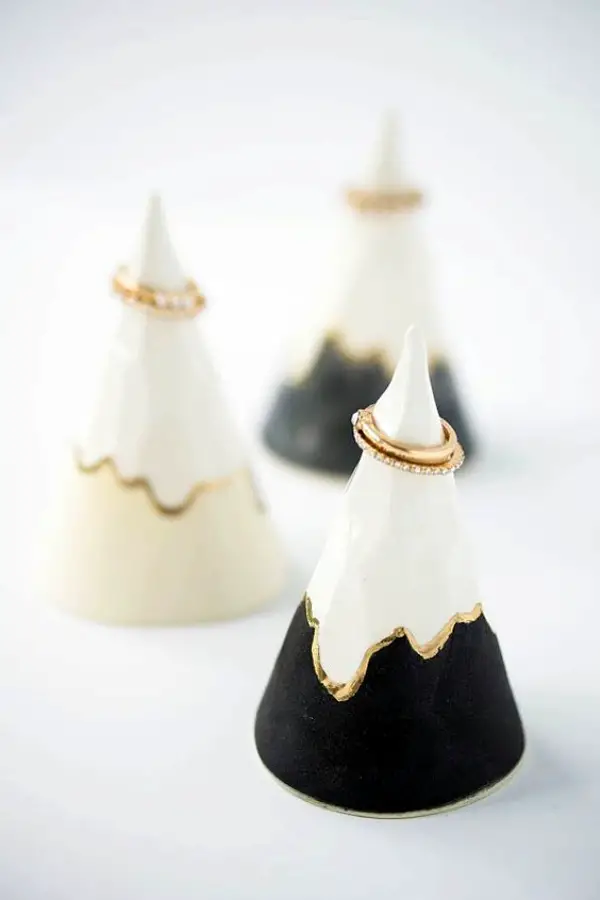 When imagined, the adorable jewelry hangers can spruce your closet or bedroom look. Pick a specific color theme and paint the pebbles to secure your jewelry from tangles. Stick them on the wardrobe with double sided tape to secure them well. Here are 8 easy and impressive decor ideas that you can incorporate into your home to make your dream house look different from others and surprisingly, most of these ideas are cheap and easy-to-do!
All-Time Favorite Pebble Planter: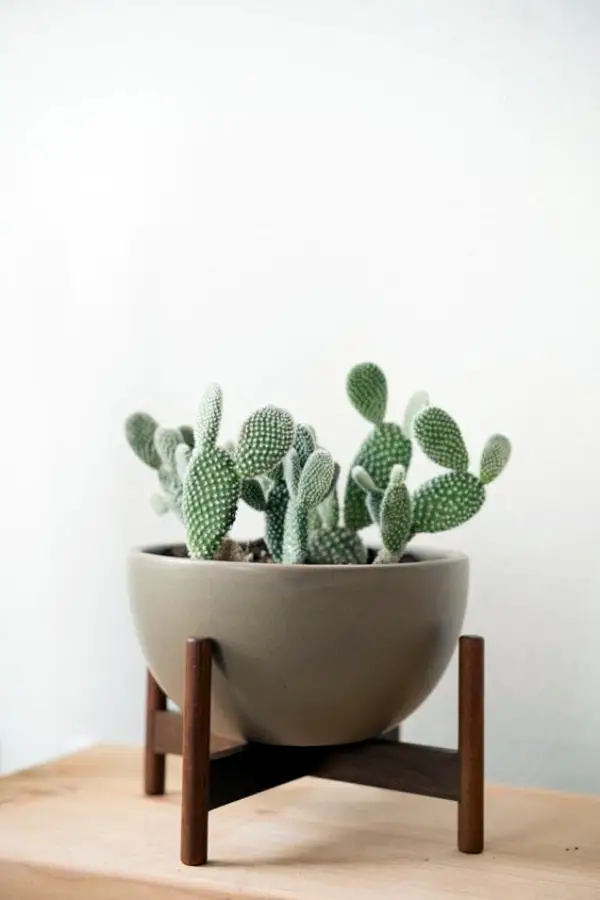 It's an easy Do-It-Yourself project that's sure to become everyone's favorite. It's easy to recreate too. Just attach the stones to your already-in-use planter to make it look a brand new one. It would surely become a sight to behold for the onlookers.
A Unique Pebble Art: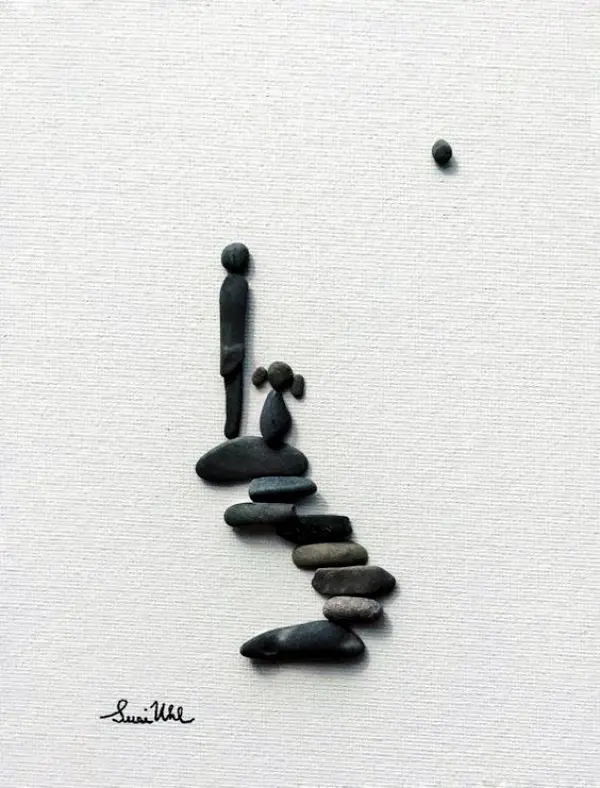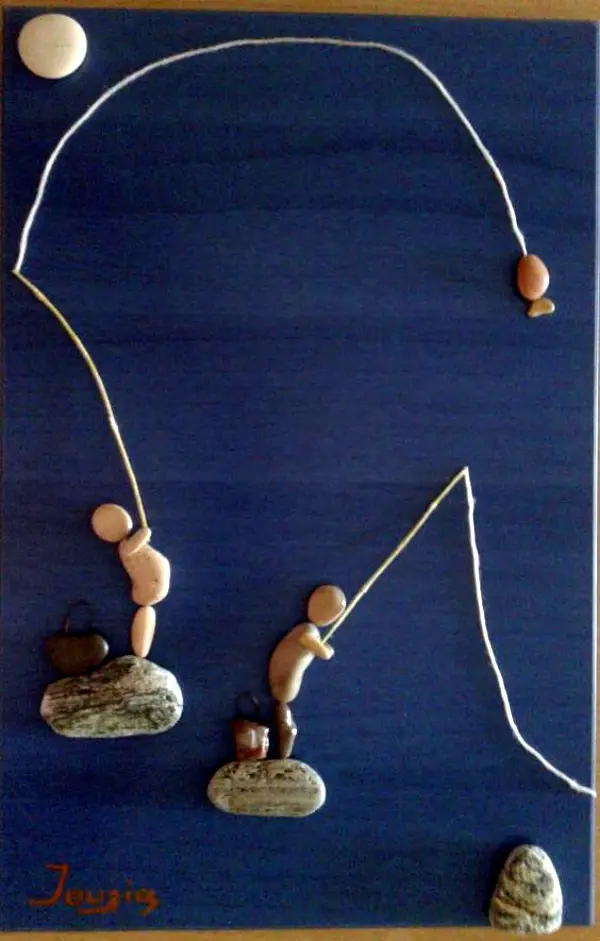 Pebble art is a distinctive way to express yourself. Pick both tiny and large rocks and design the art. There are  pictures for every room. Let your creative mind indulge in the thought and make your room a mirage of your creativity.
A Functional Stone Boot Tray: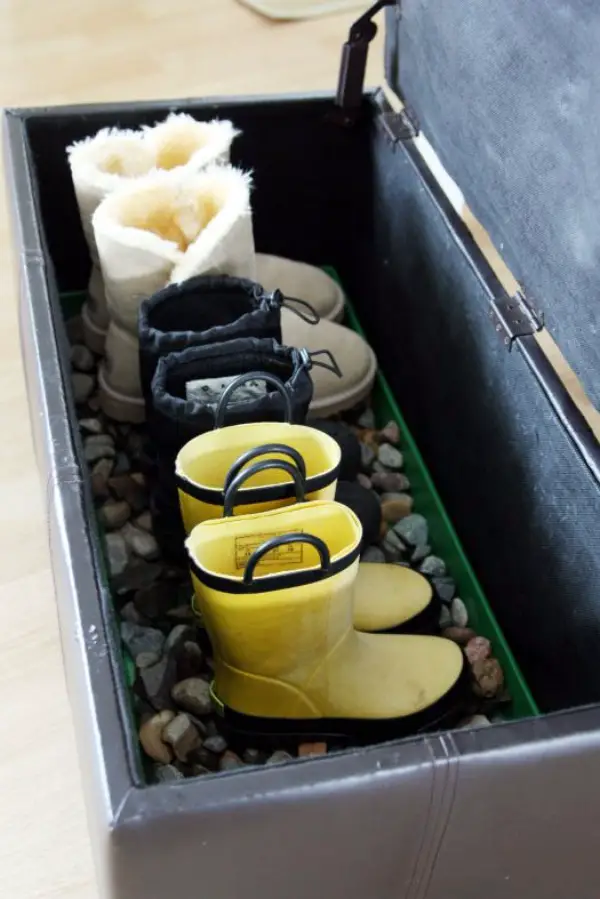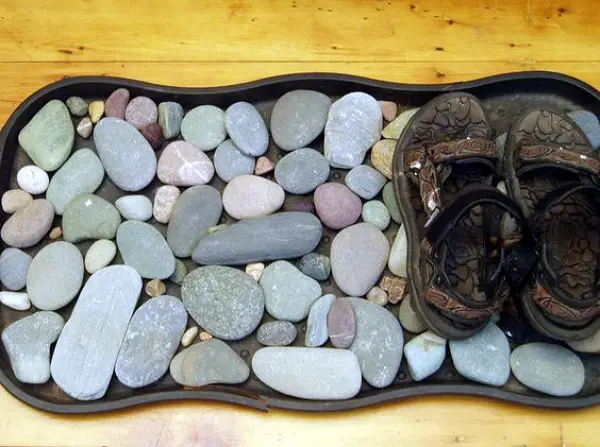 Not only a tray filled with pebbles can let your boots stand straight but it can also be used as a decorative piece. Pick an interesting tray, paint the rocks and fill the tray with them. Seeing this creative piece, your guests would not stop from praising you.
Brighten Your Room With Beautiful Rock Lamp: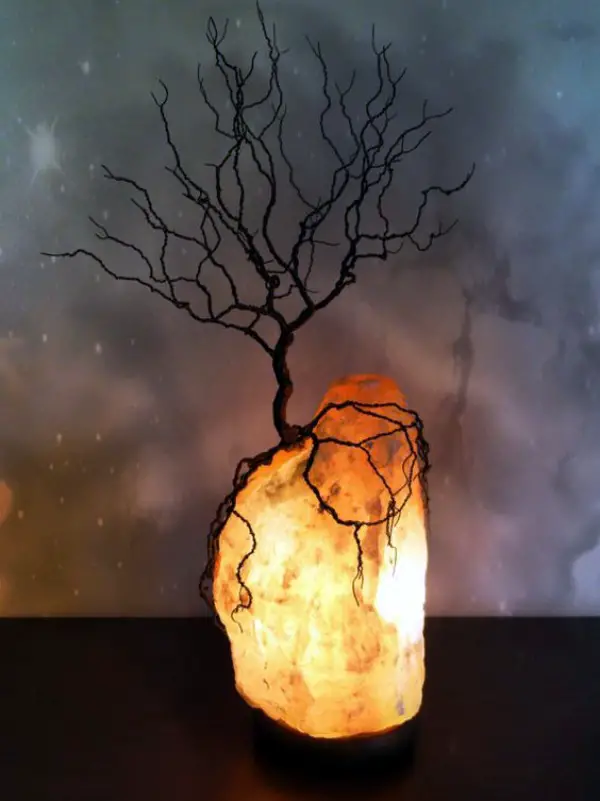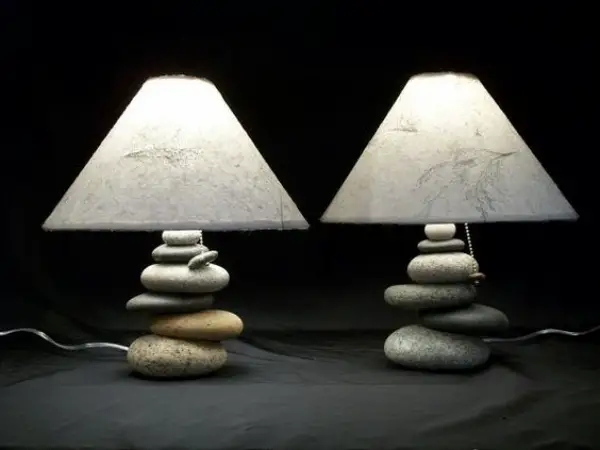 A lamp made with natural rocks is all perfect to give your room a vintage feel. Just hot glue the pebbles in form of a stick and let an illuminating bulb stand on the top. It's a great way to embrace your living room look. Here are some wonderful master bedroom decor ideas that you will definitely find useful. So take a fast look at these eight steal master bedroom decorating ideas.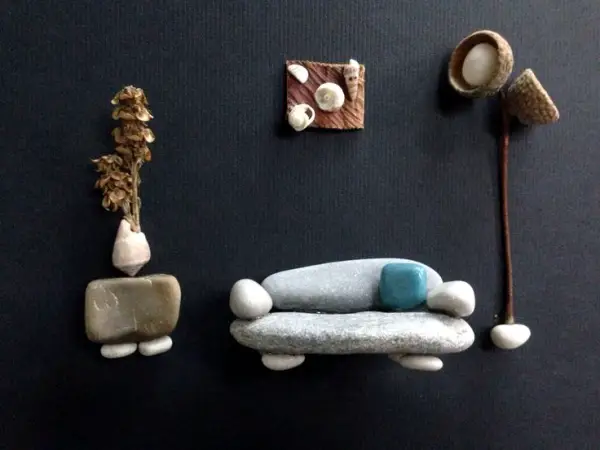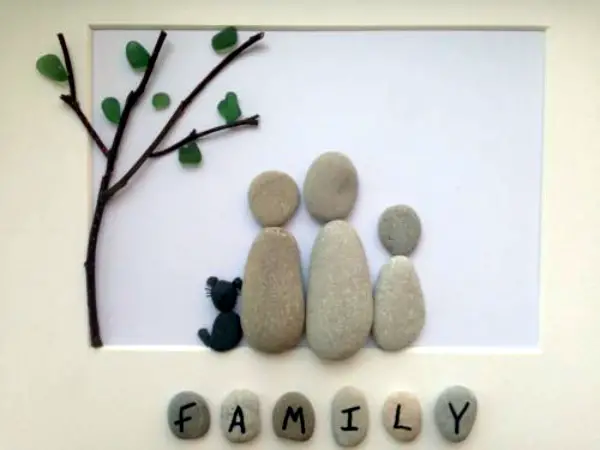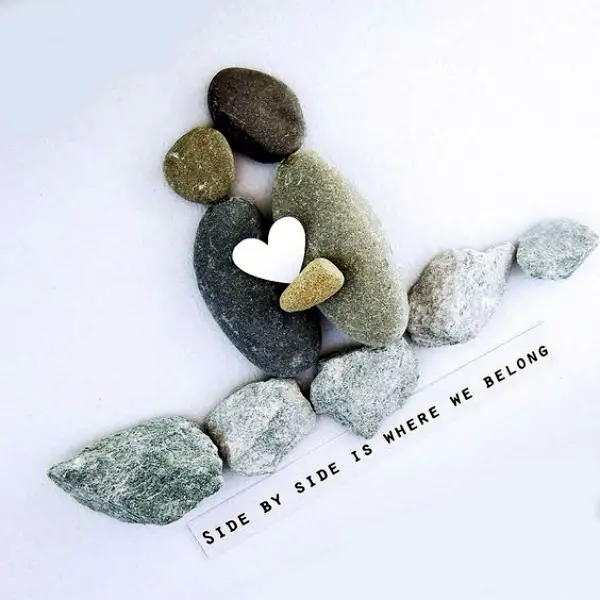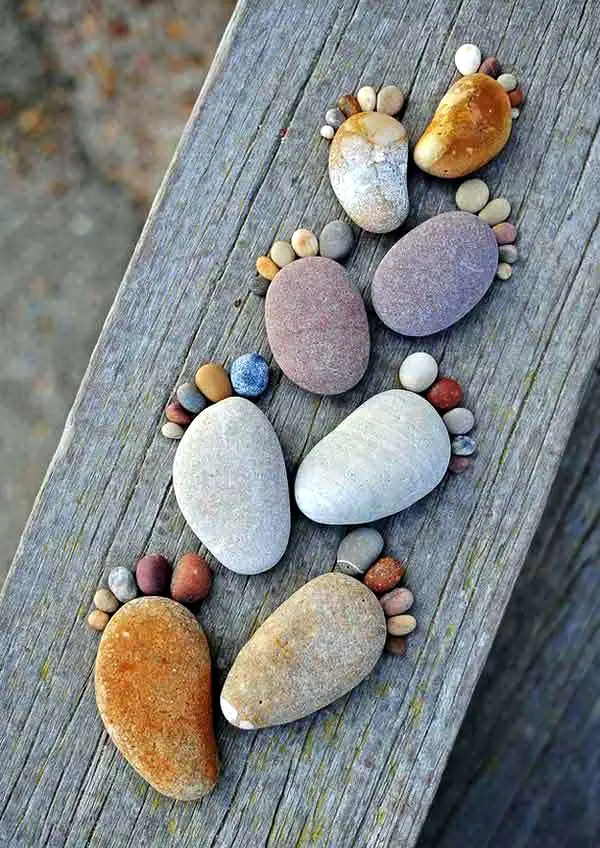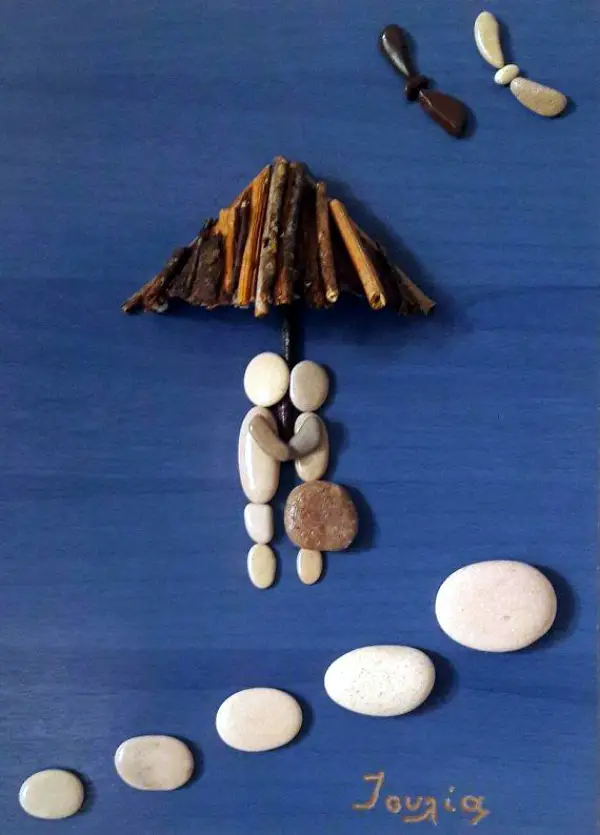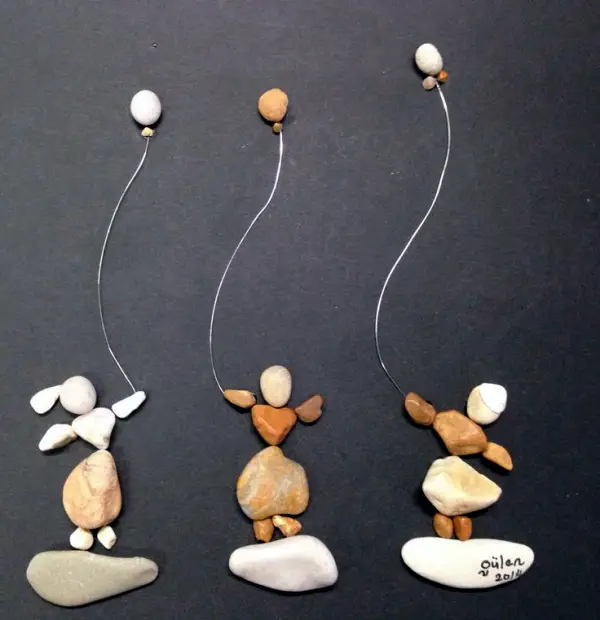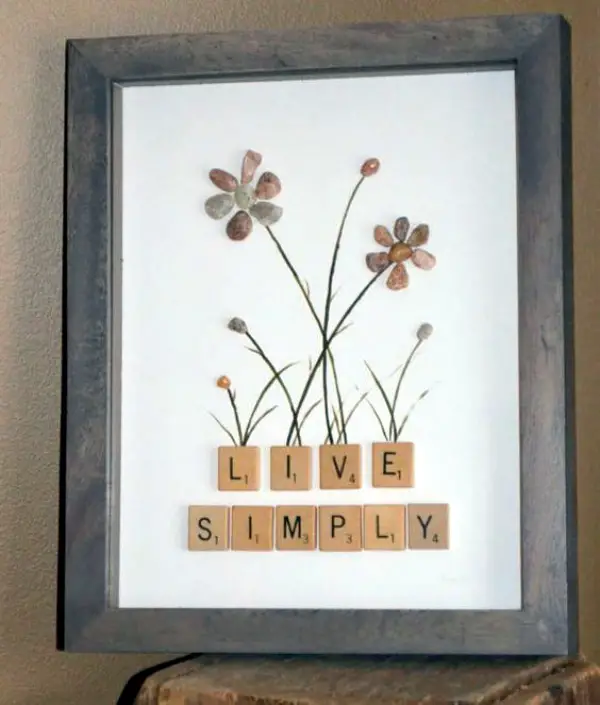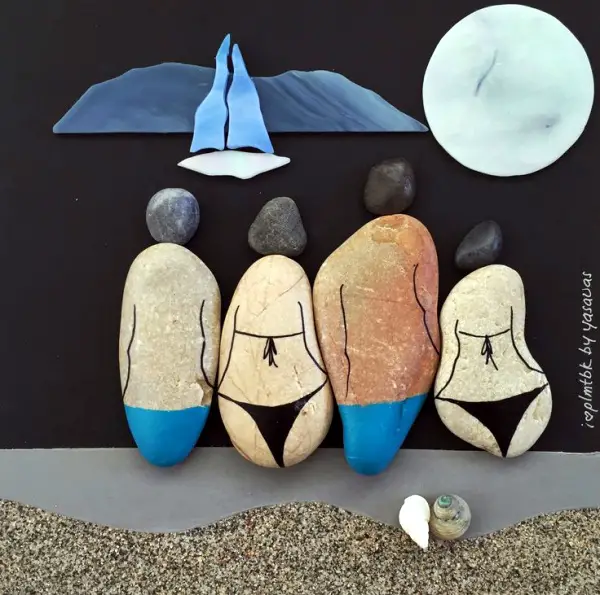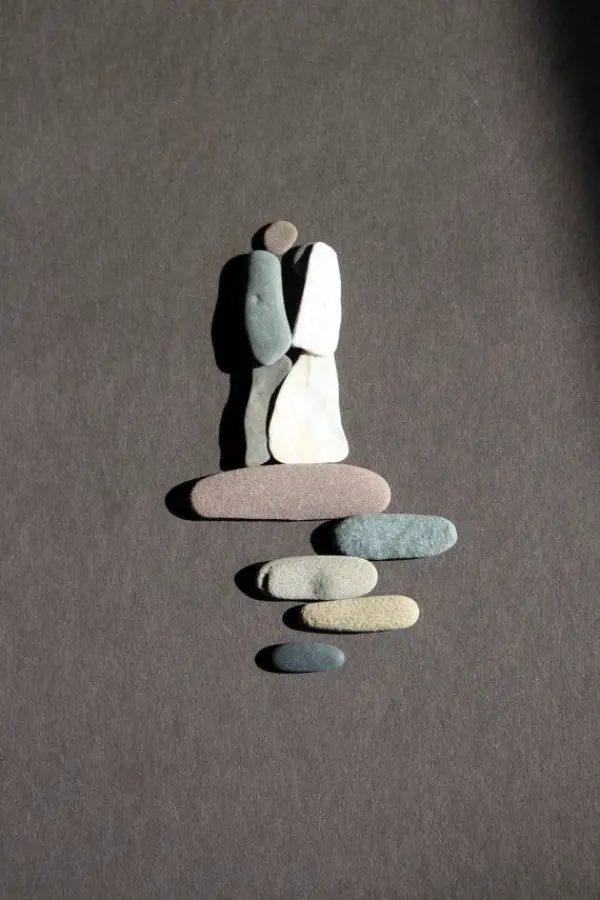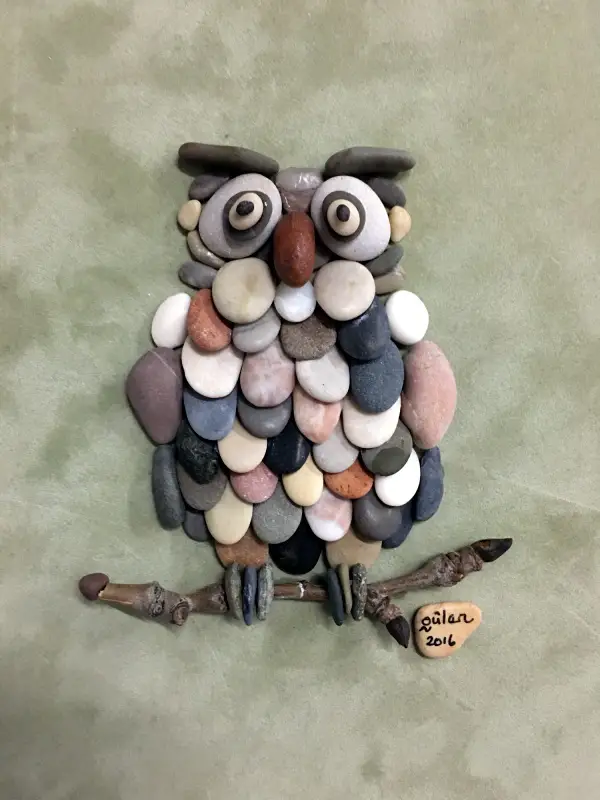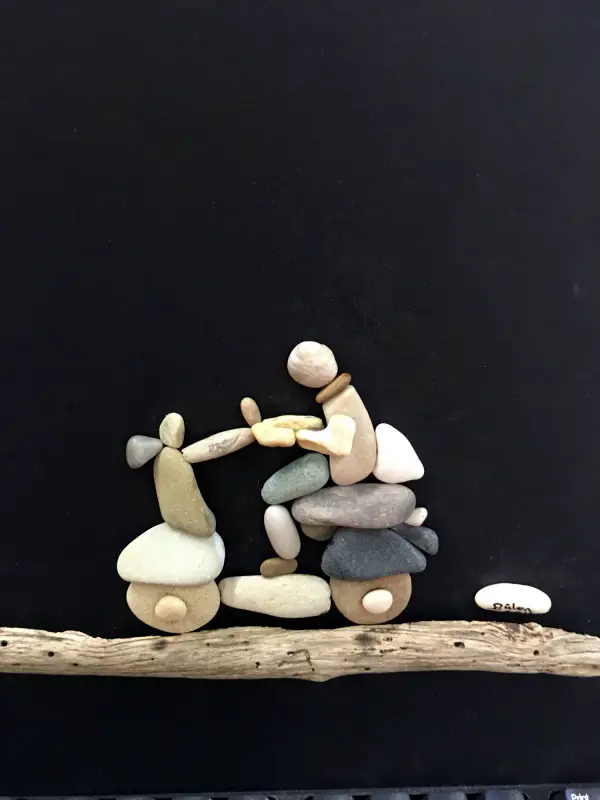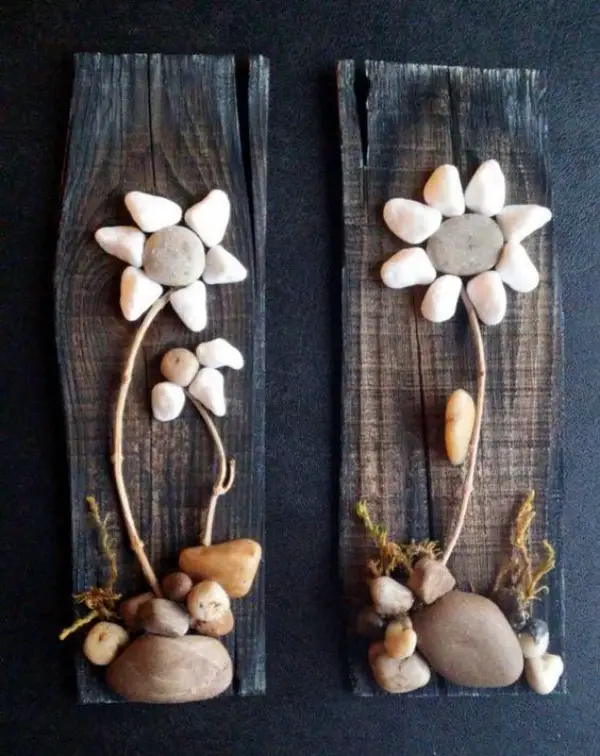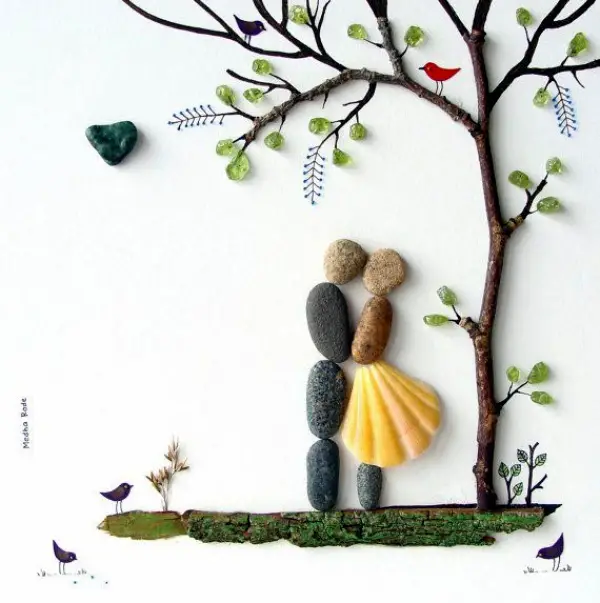 Storage can be simplified by creating a storage box with pebbles. Simply pick a box and adorn it with the natural stones. This DIY project is a great way to use pebbles as decorative item and can help you assemble all your things together.
So, get inspired by the aforesaid ways to use pebbles as decorative items and let your creativity spruce up your living room décor.