Want to create magic on canvas? Use oil paints instead of other paint varieties. Oil paints can definitely be rendered as one of the greatest inventions in the field of art. There are certainly many reasons behind that. Oil paints are durable on the canvas. They stick to their original colors. And they are extremely easy to use (at least for an expert painter). But if you are a beginner, then painting with oil paint could seem like a lot of colors.

We understand this, and that is why have dished out some ultra-amazing and Useful Oil Painting Tips for Beginners here. We have some fantastic Abstract Painting Techniques And Ideas for you to try on. Explore these ideas and create a masterpiece of the abstract paintings. Have a look-
Useful Oil Painting Tips for Beginners
Colors over colors lean process of painting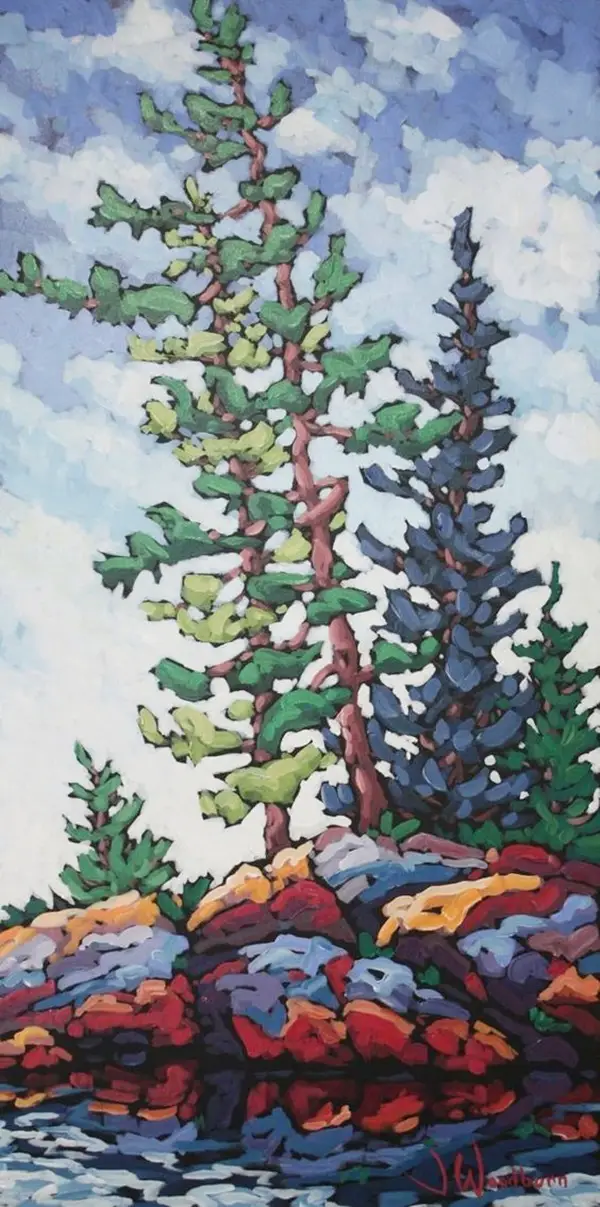 Image Source
There is a rule called fat over thin. What this basically means is you must always use fat oil paint over thin paint. Now, you must be wondering what is fat oil paint. Well, an oil paint is called fat when you use more oil in it. And when you dilute your paint with some diluter, so that the oil in it breaks down and the paint becomes thin, you get thin oil paint. The reason why fat oil paint should be layered over thin paint is that fat paint dries slowly while thin paint takes less time to dry.
Preparing the canvas is a must-
When it comes to Useful Oil Painting Tips for Beginners, this one is definitely a must try. Prepare your canvas well before you begin to paint on it. The first thing that needs to be done is applying gesso on the canvas. Now, you must be wondering what it does. Well, it makes the canvas suitable for painting. A gesso coated canvas is smooth to paint on. Over the gesso coating, apply a coat of neutral paint, which can be used as a background for your painting. Also, take a look at realistic digital paintings for your inspiration.
Use fewer colors at first-
Although there are many Useful Oil Painting Tips for Beginners, this one needs to be invariably kept in mind. Use a limited color palette to create the painting. Although you can use as many colors as you want and there is absolutely no restriction on how many colors you can use, with a limited color palette, you will be able to focus more on the painting. If you are a beginner level painter, and you choose to use a lot of colors, you might end up making your painting look messy. Start with a few basic colors, and you can always work your way up as you become better in this pursuit.
Larger brushes give you better results-
Unless and until it is extremely important to use thin brushes, use big brushes. When you use a large brush, instead of a small one, you get surprisingly beautiful results. Large brushes make your strokes comfortable. And smooth and soft strokes always make your painting look fuller. Whether watercolors can create beautiful landscapes, portraits, and floral fascinations, we can also do Adorable Animal Watercolor Paintings. This is an amazing tip for beginner level painters, who can't be too artistic with thin brushes.
Create a pleasant working environment
Your workspace should be well ventilated. It is always good to see colors sprawl over your canvas in natural light instead of artificial light. In natural light, you get to see the true intensity of colors. Keep the things in your work area organized. And make sure everything is in sight. This is to make sure you can visualize your work well before you even start it. Visualisation is extremely important for a good oil painting.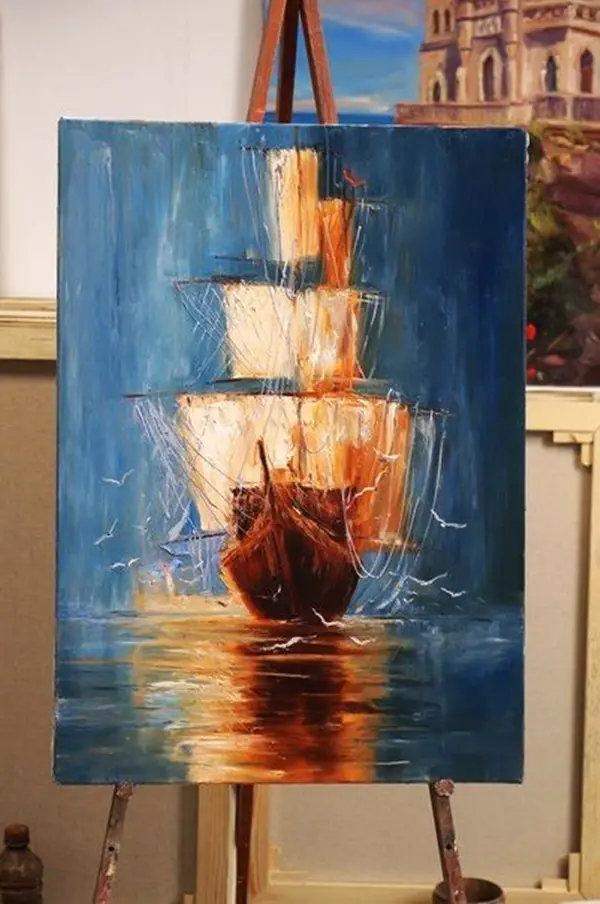 Image Source
Following Useful Oil Painting Tips for Beginners as given above will definitely not make you an oil painting maestro overnight. You will have to show dedication to your work. Also, we bring the marvelous Canvas Painting Ideas for people who have that artist to throw colors on the sheet portraying the thoughts running into mind. It is only through regular practice and a dedicated approach to painting that you will be able to paint like a pro.