A girl always wants to be dressed up to the notch from head to toe. No matter whatever occasion it is. She prefers to look her best and so every girl has that dilemma when putting together a super-chic outfit, what to put on with that dress as perfect shoes, right? Suppose, you decided to wear your favorite pair of skinny jeans for hanging out with friends in the evening, but have no idea what shoes to wear with it? Well! You have landed at the right place. We're here to help you out with some of the best shoe outfit ideas list.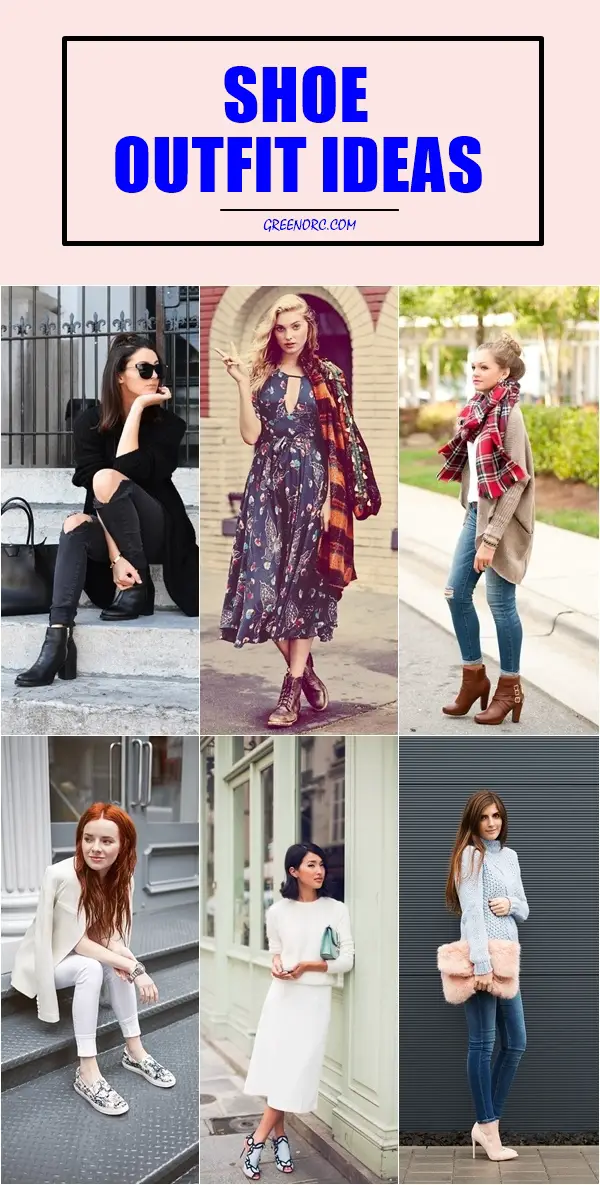 That's true – different styles require different footwear especially when it comes to skinny jeans as they are designed to exaggerate your figure and to make sure you look dazzling hot and absolutely stunning. Today, in this post we're covering up some ideal footwear choices which will compliment your entire outfit. So, be ready to enjoy!
A Women With Good Shoes Is Never Ugly: Shoe Outfit Ideas
Printed Maxi Dresses with Combat Boots!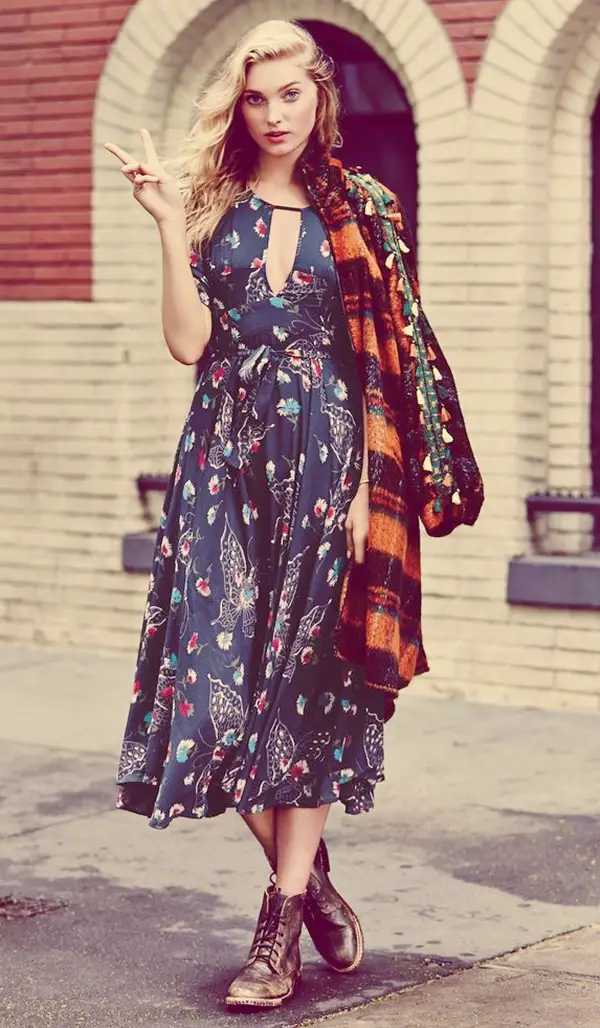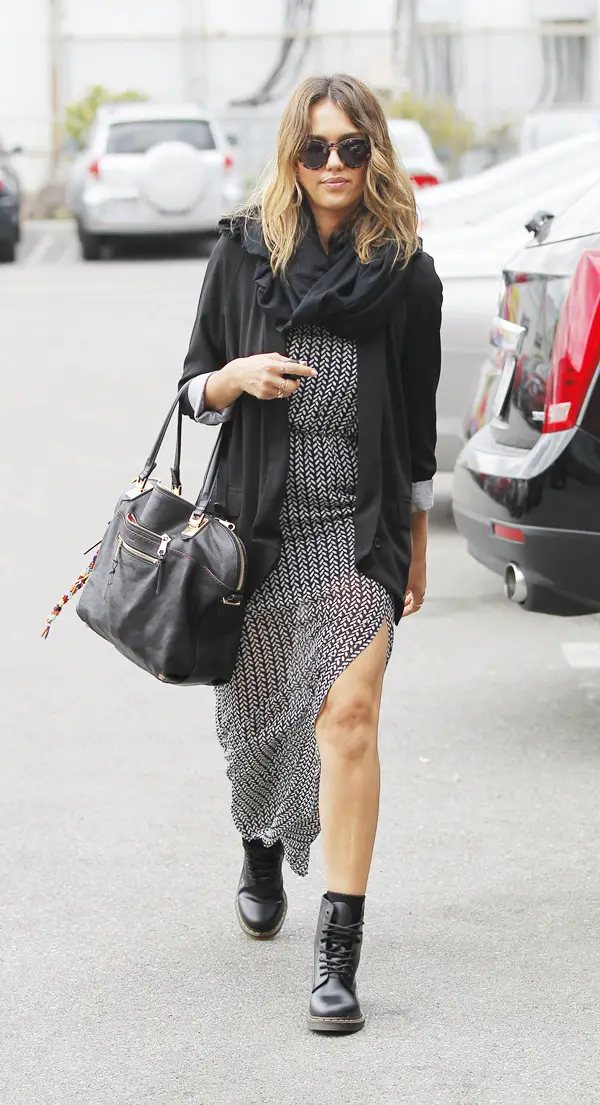 Maxi dresses come in wide range of prints and designs like – geometric, abstract and floral designs. GALS! If you are looking for a girly shoe option, then pair your pink colored printed maxi dress with combat boots to achieve super stylish and more sophisticated look this summer season.
Skinny Jeans paired with Loafers!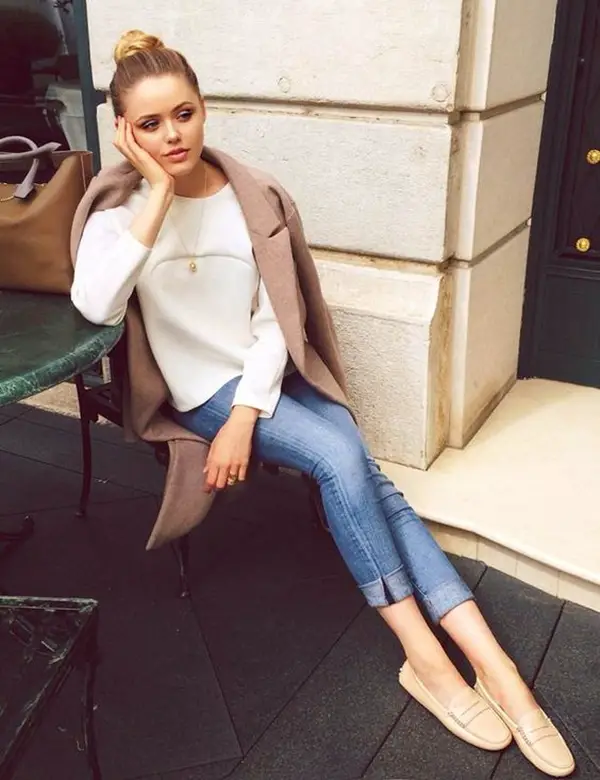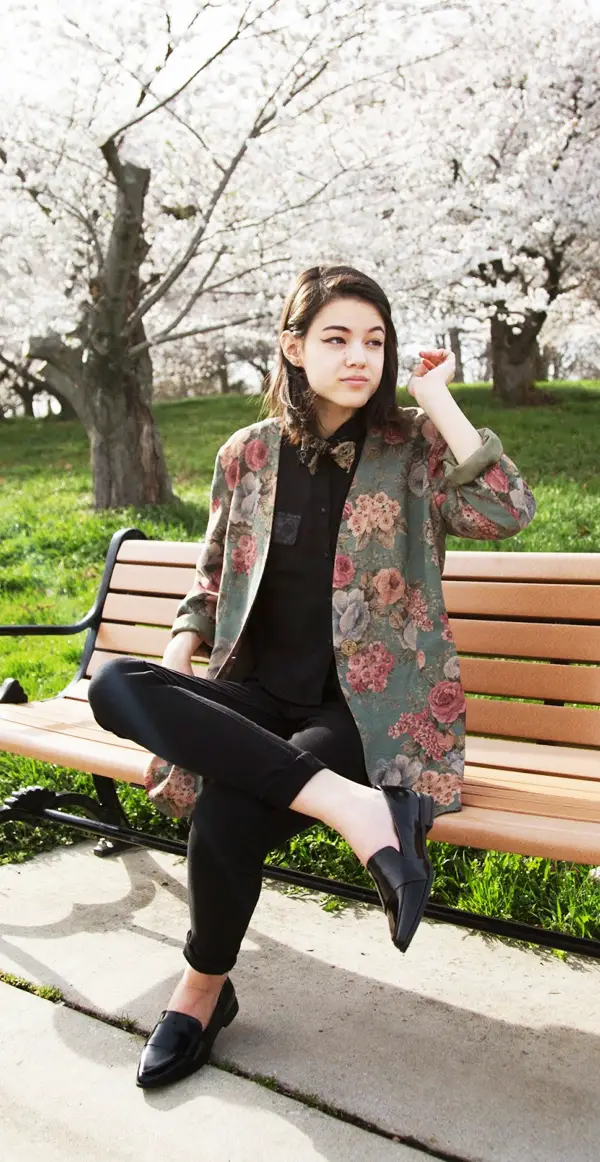 Looking for preppy shoe outfit ideas? Loafers are a perfect match as this type of footwear is more for comfort than for show. When dressing up with loafers, try to wear shirts with a statement leather jacket and team it up with skinny jeans. All these different clothing elements add a bit of drama to your overall appearance.
Ankle Boots paired with Skinny Jeans!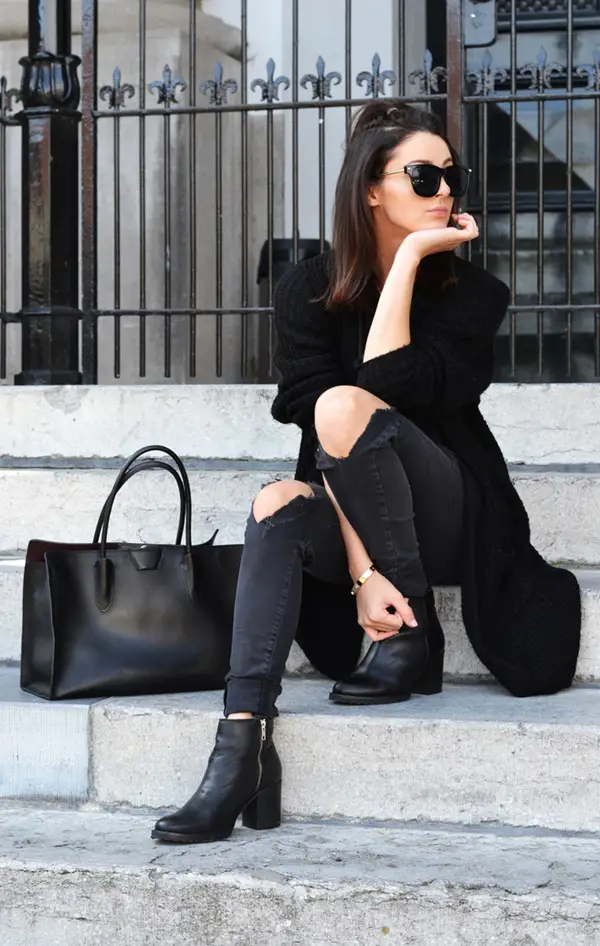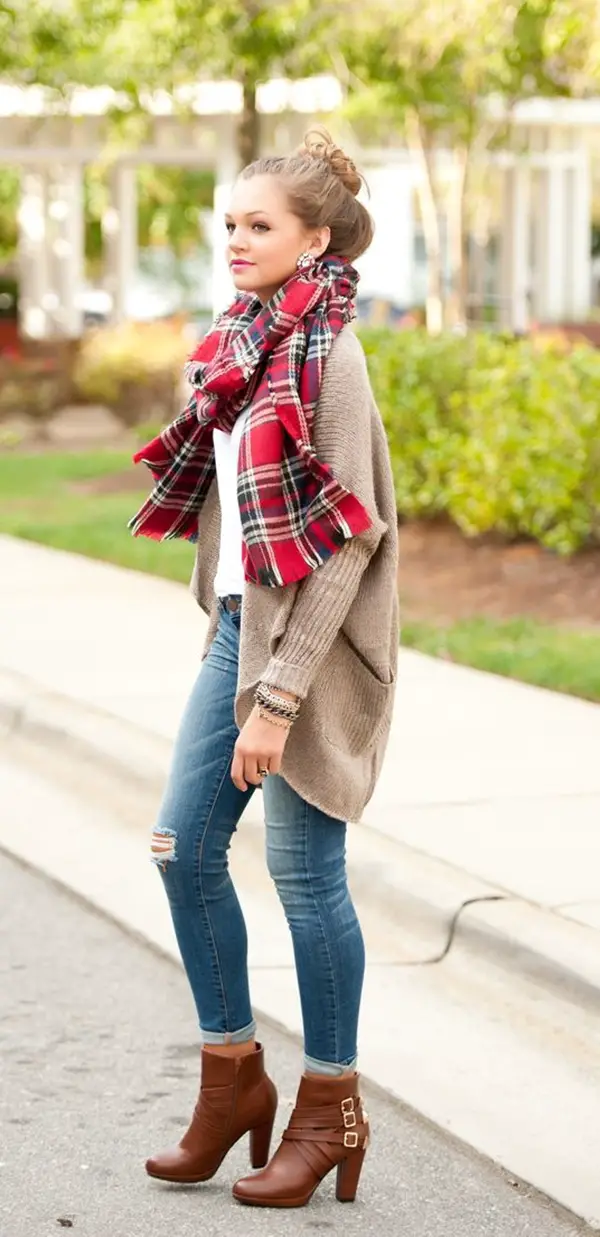 Gals! Black and brown colored ankle boots compliment well with your skinny jeans as well as your complexion. Not only they will add a sense of attitude to your look, but also keep focus on your leg shape. Just remember, ankle boots – whether they are flat, chunky, heeled or platform are great for adding a bit more volume to skinny jeans.
Structured Top paired with Professional Shoes!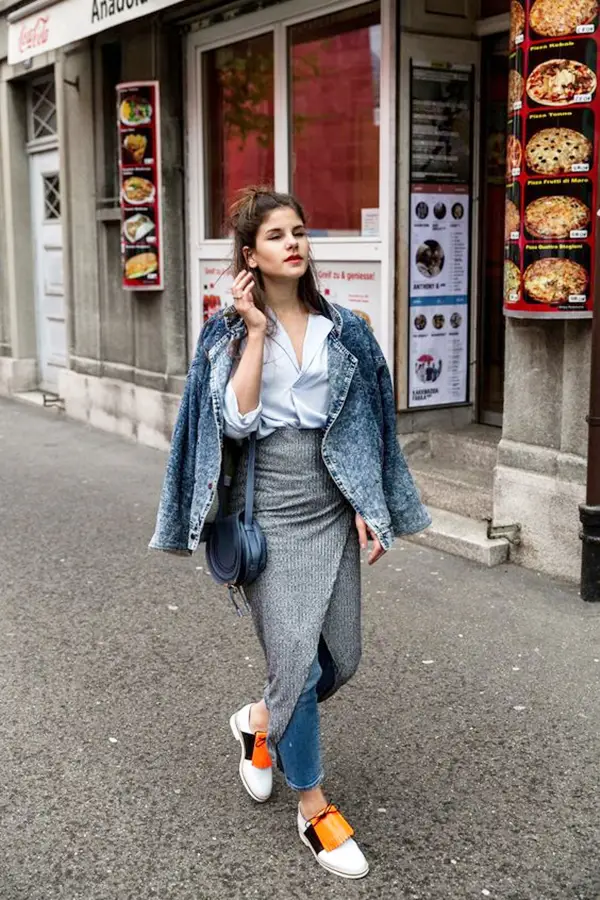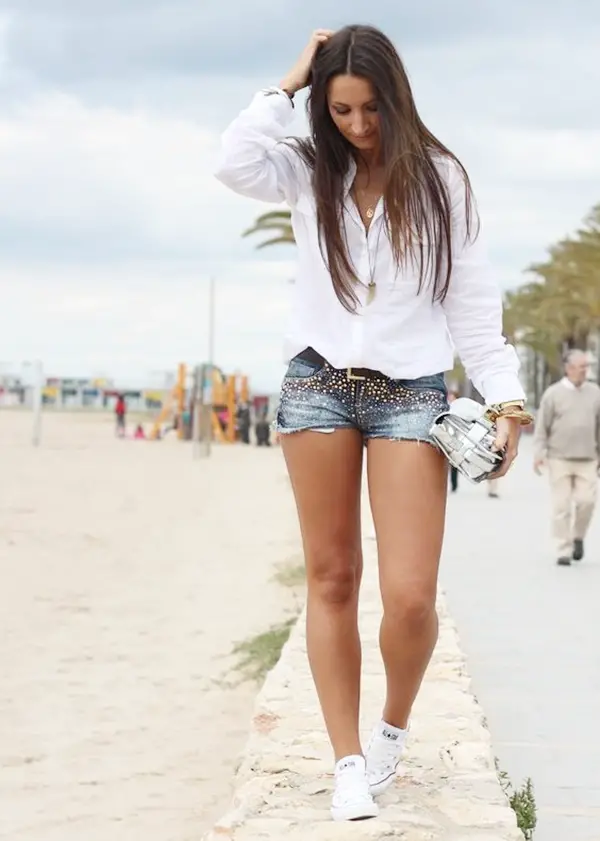 It's surprisingly easy to build a sophisticated, stylish outfit with structured top when getting ready for work, agree? What you just need to keep in mind is to balance appropriately. So, give formal look to your pants by pairing it with more structured top and professional branded shoes. However, with the continuous growth in the fashion world and changing times wide varieties of cute minimal fashion outfits ideas are available in the market that suit our fashion needs to large extent.
Black Tight Jeans with Leather Boots!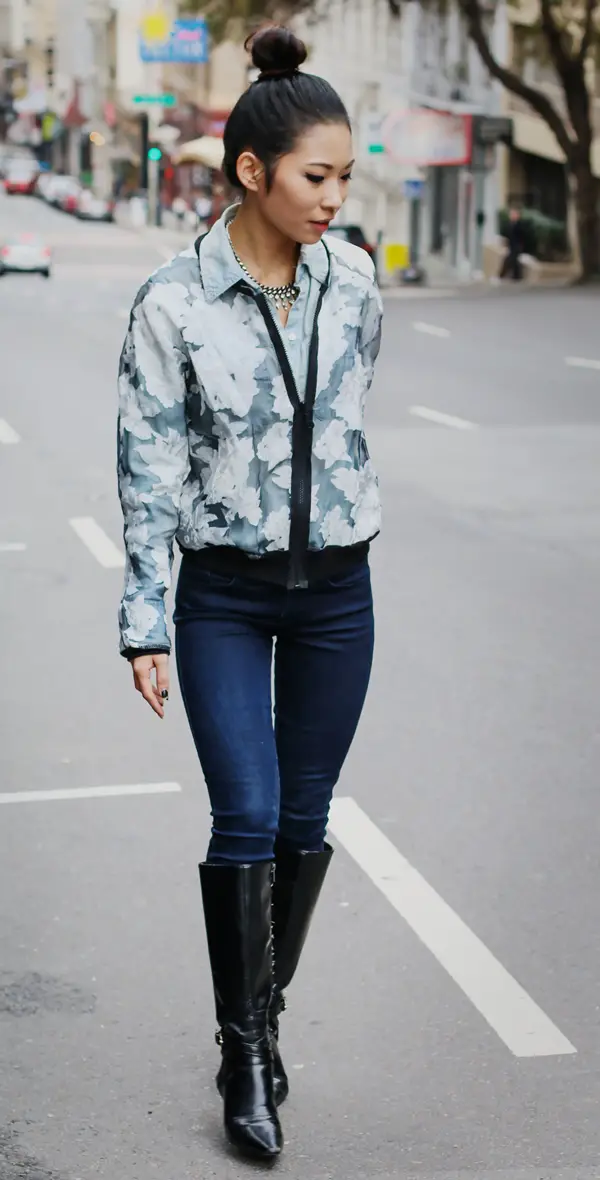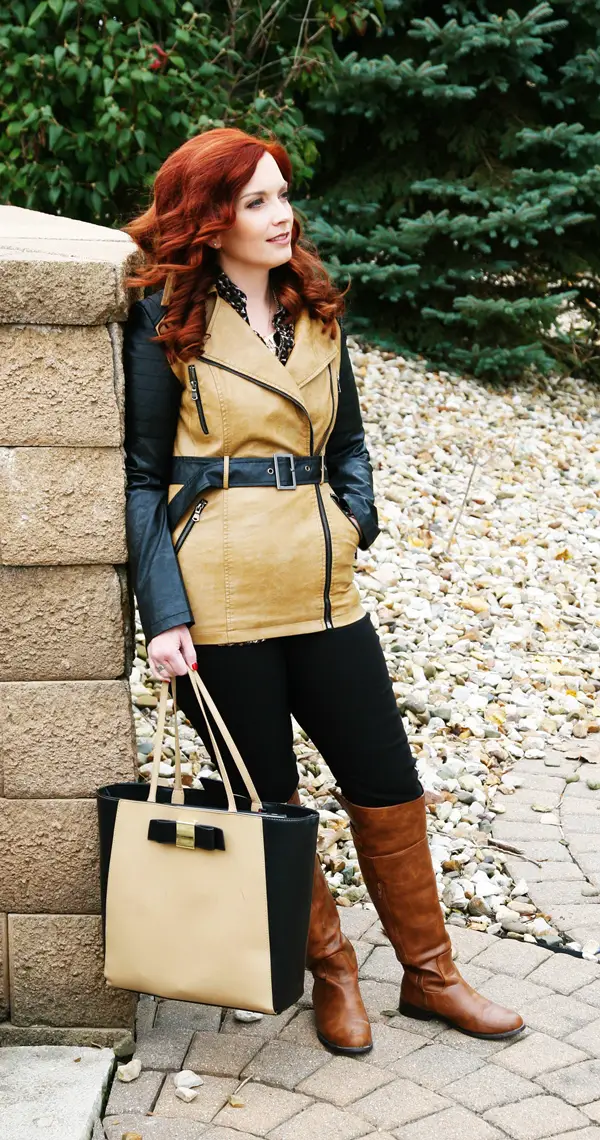 Black tights instantly make the rest of your outfit look more street style chic. So to achieve a super casual look, don't forget to add a good pair of leather boots. This outfit combo ranks among gorgeous shoe outfit ideas of 2017.
Running Shoes and Shorts!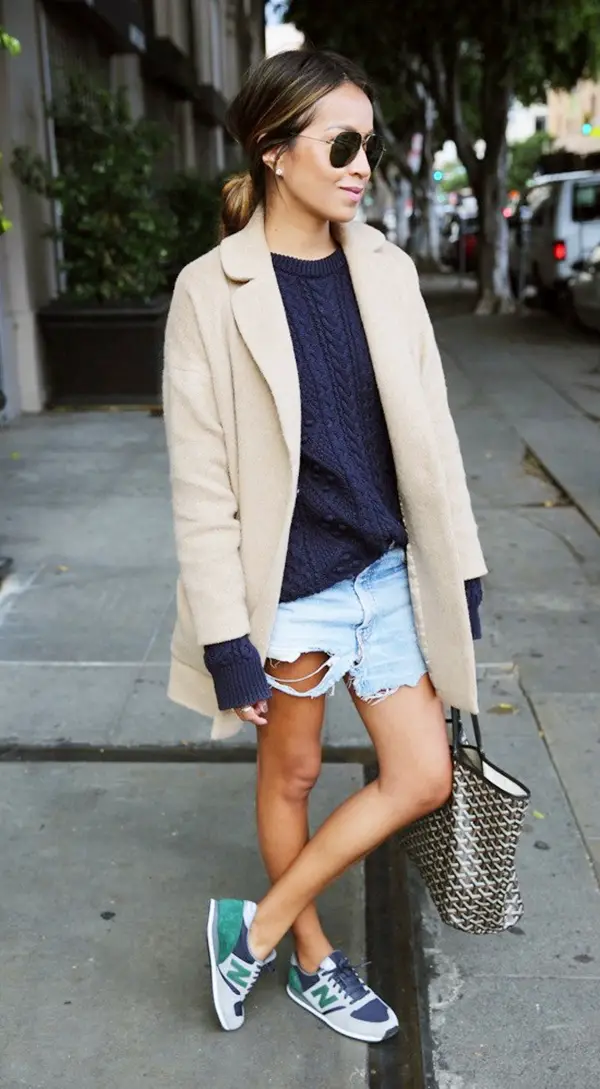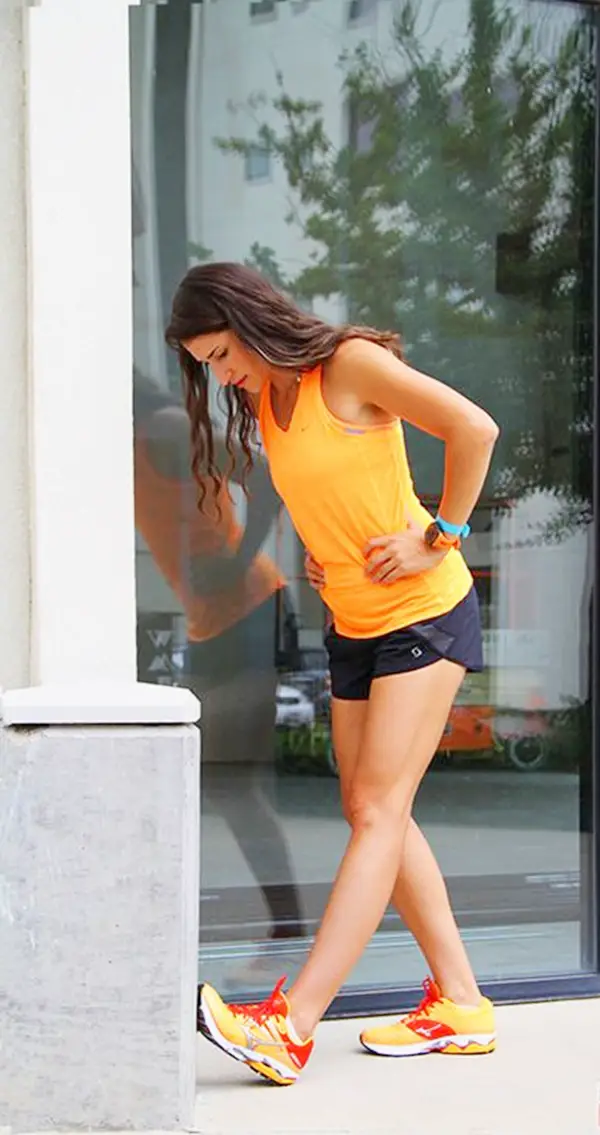 Please note gals…running shoes are not as smooth as a beautiful pair of flats or sandals. So when wearing them, try to go for simple clothing in a minimalist style. Pairing running shoes with mini chiffon print short looks great on young girls and seems to be excellent outfit to wear near beach on Sunday.
Sneakers with High Waist Skinny Jeans!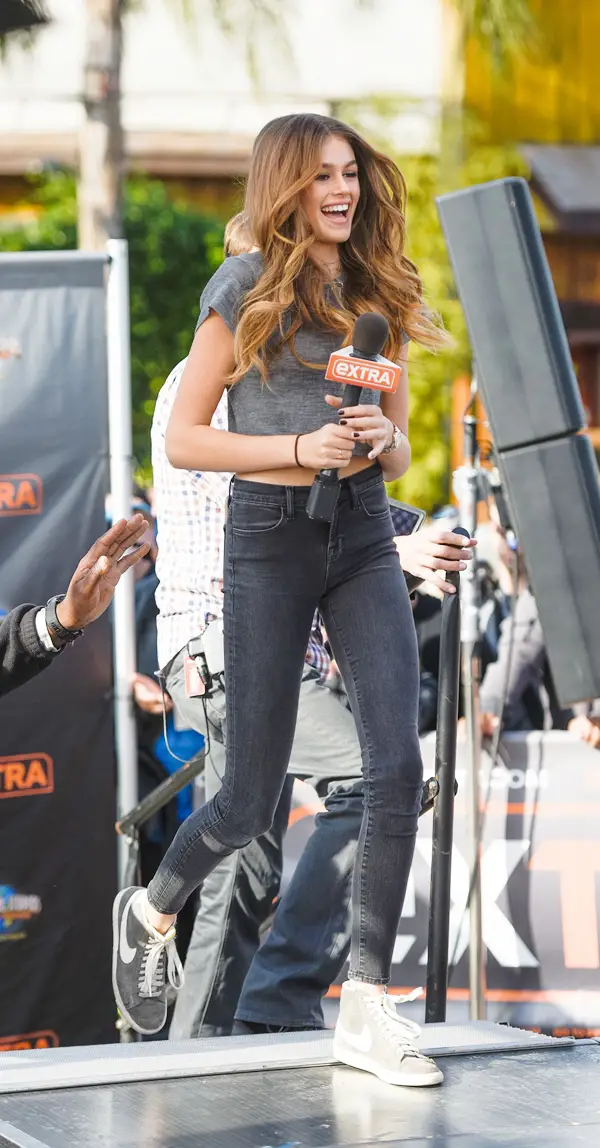 Do you know what the cool thing about the new sneaker trend is? They make everything you wear look sportier. So if this is the vibe you're looking for, undoubtedly go for it. High waists have made their way back and with sneakers, you will look ultra mod and hip. You can also add some charm on your feet with stylish, fashionable and graceful ankle bracelet designs and ankle chains is the easiest thing to wear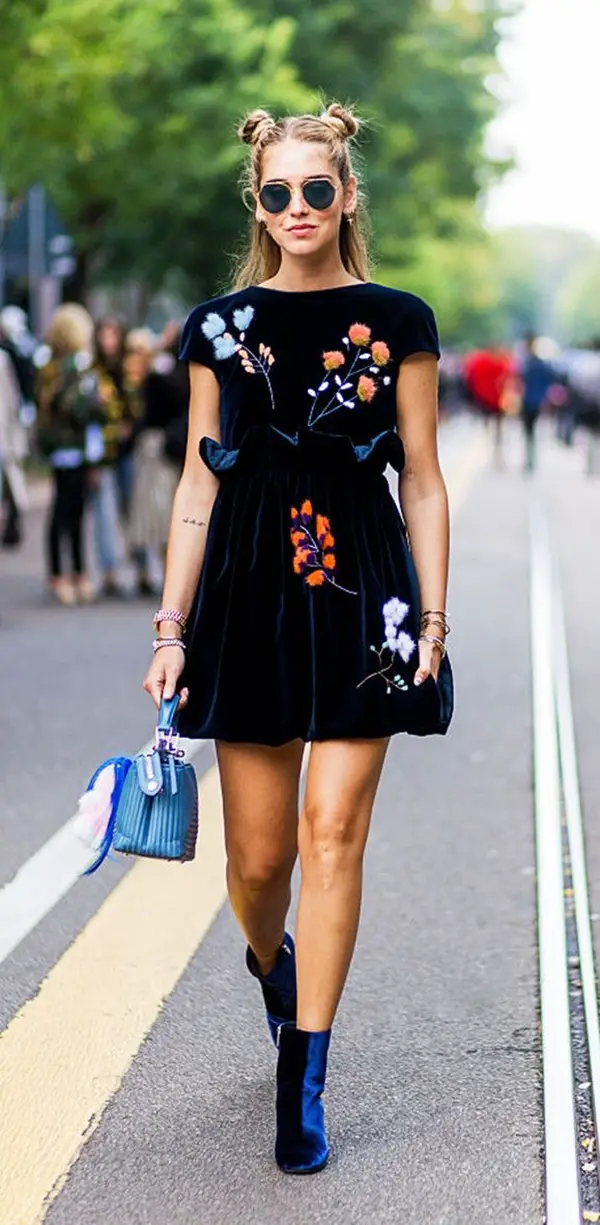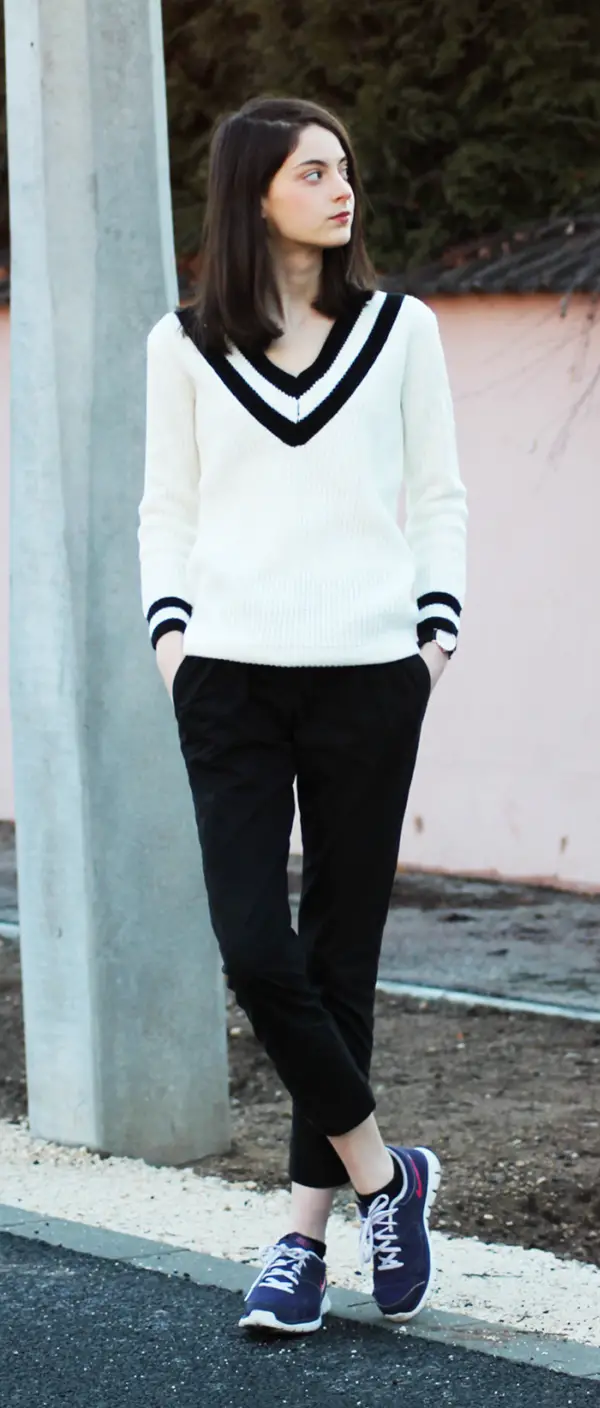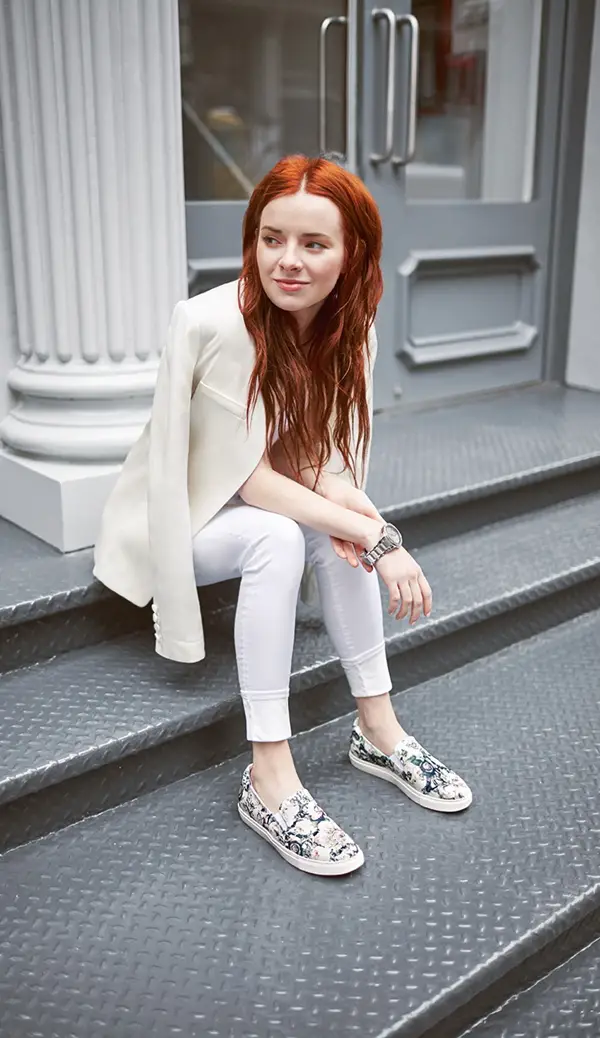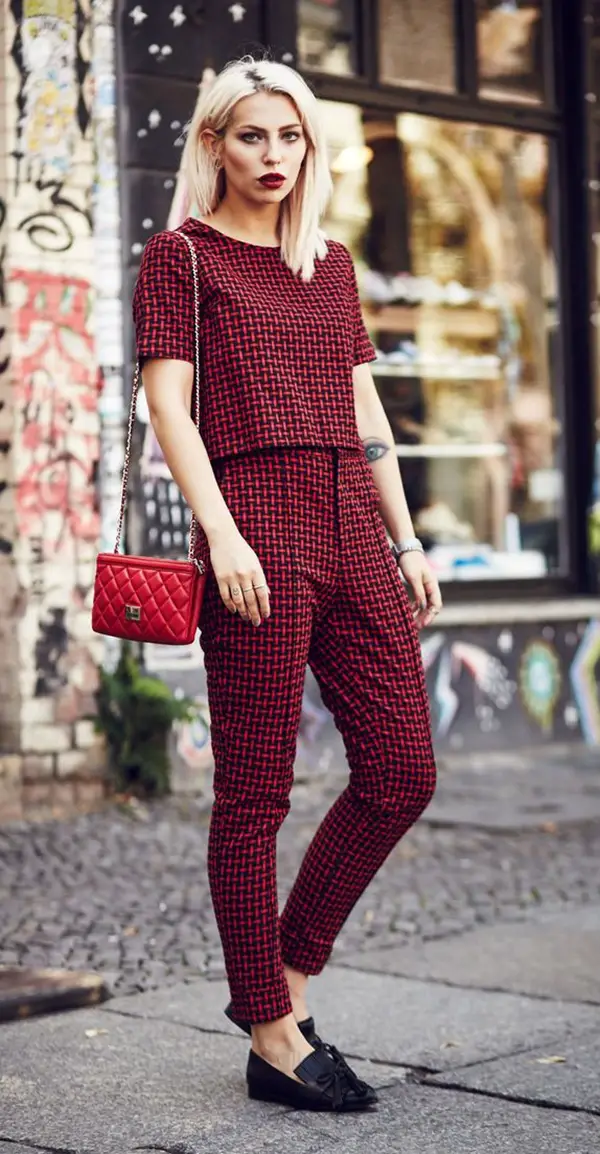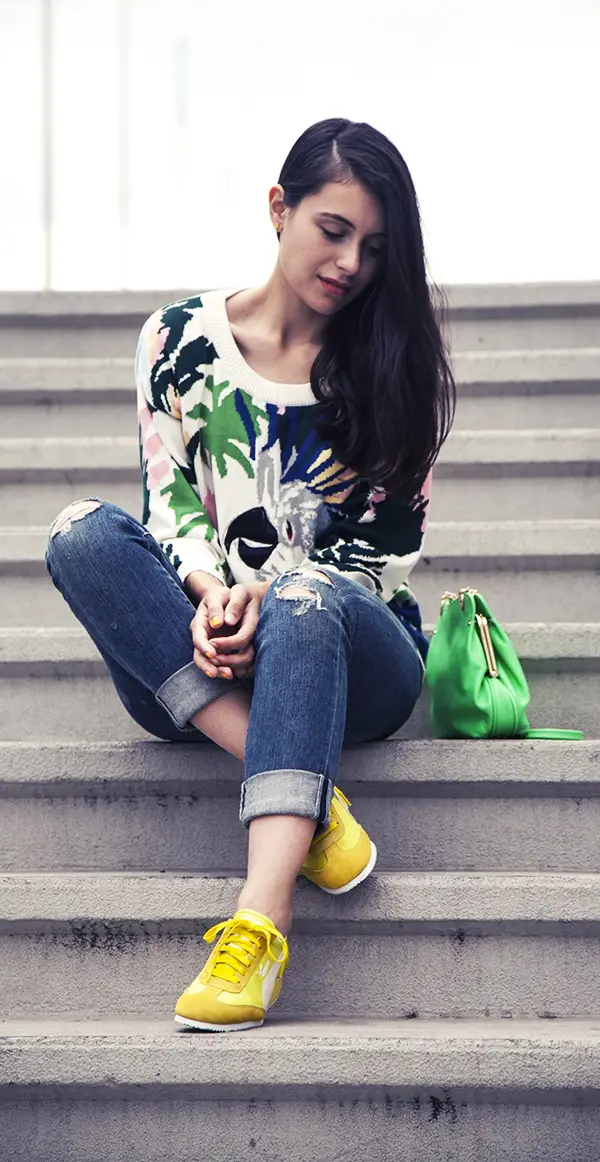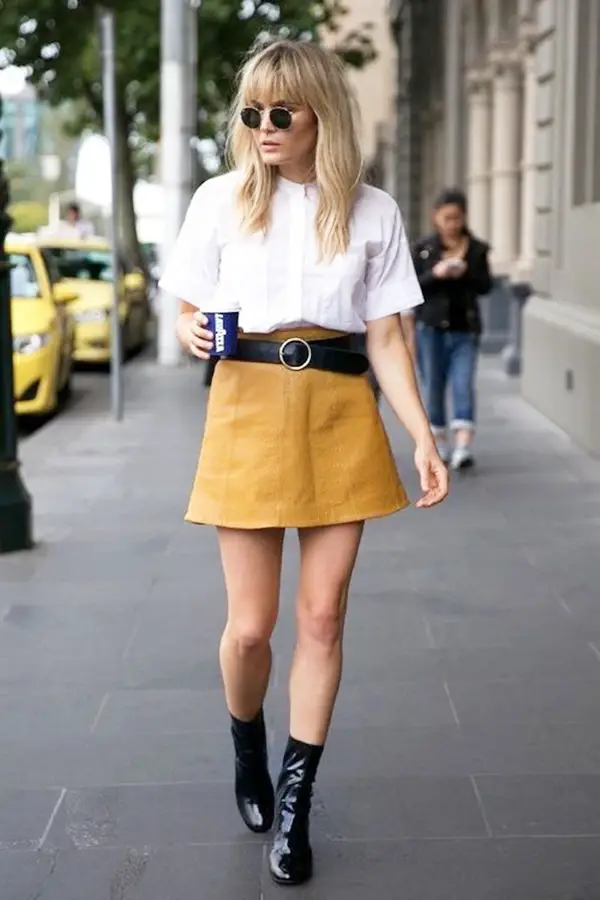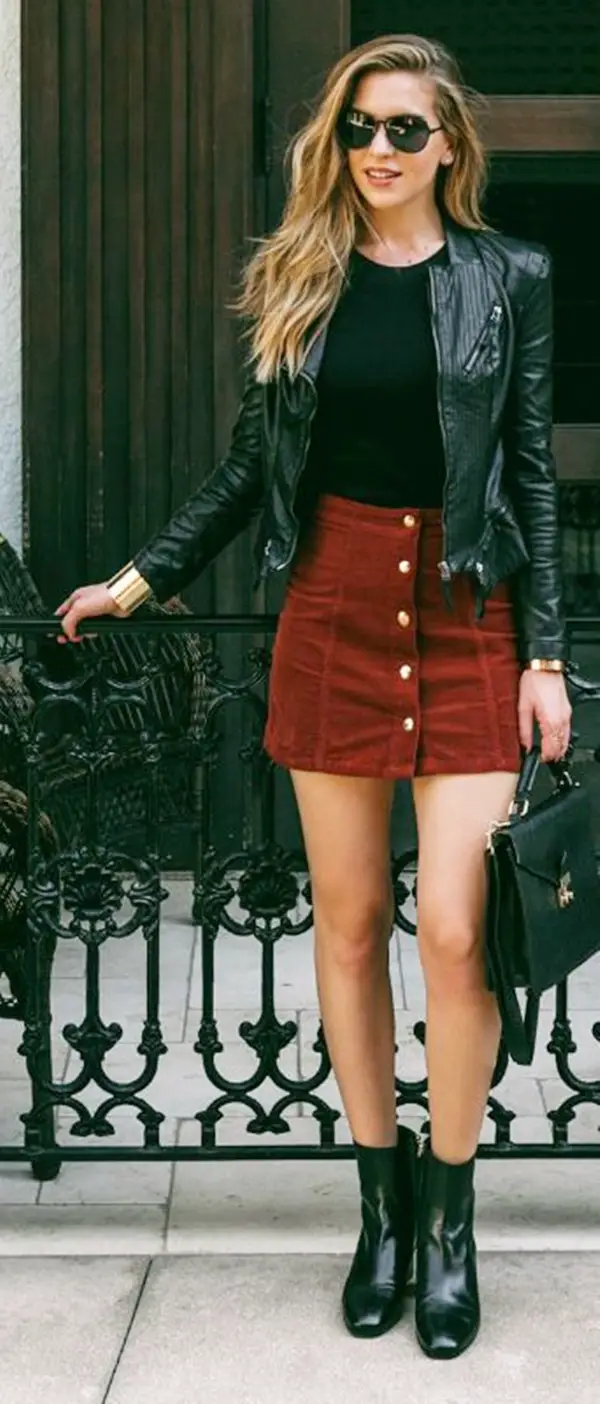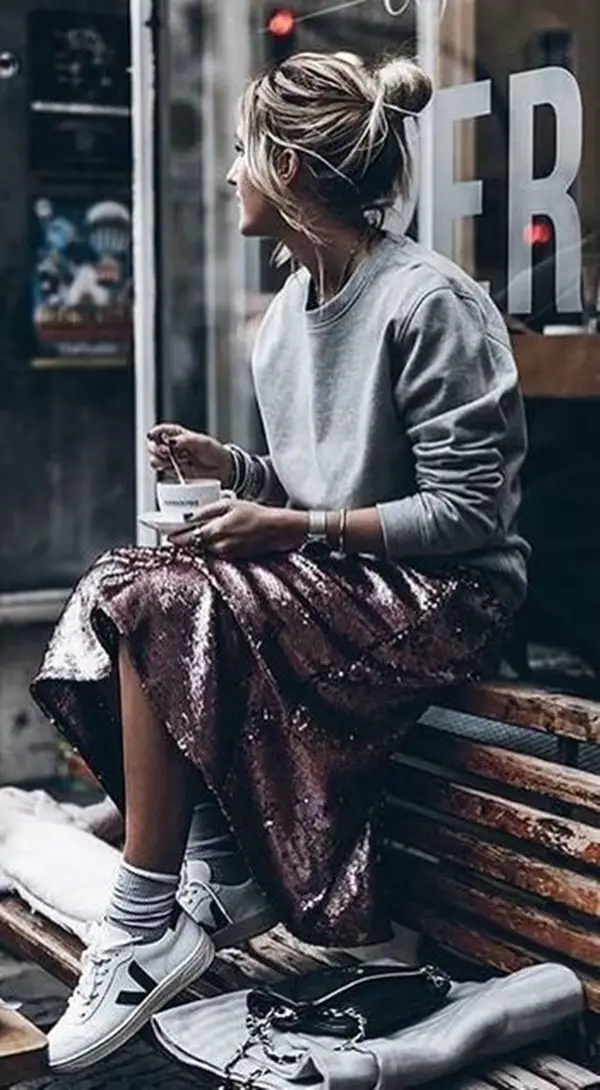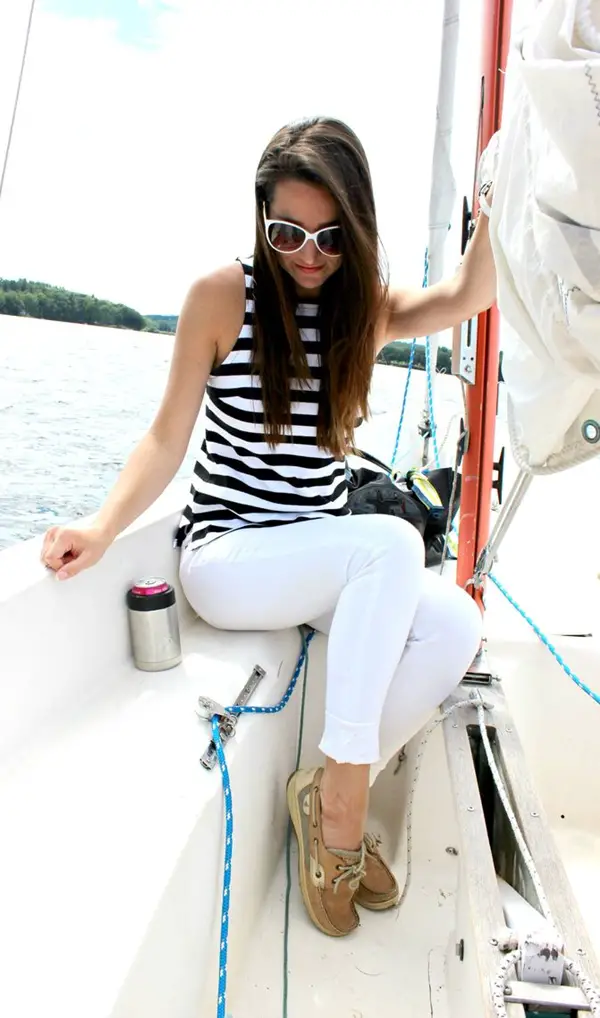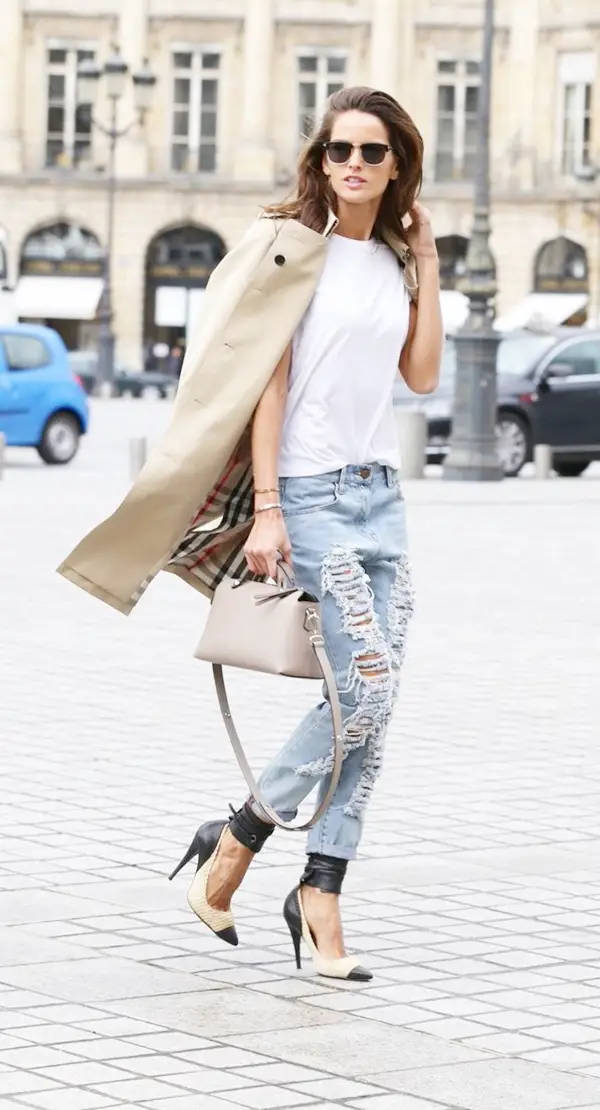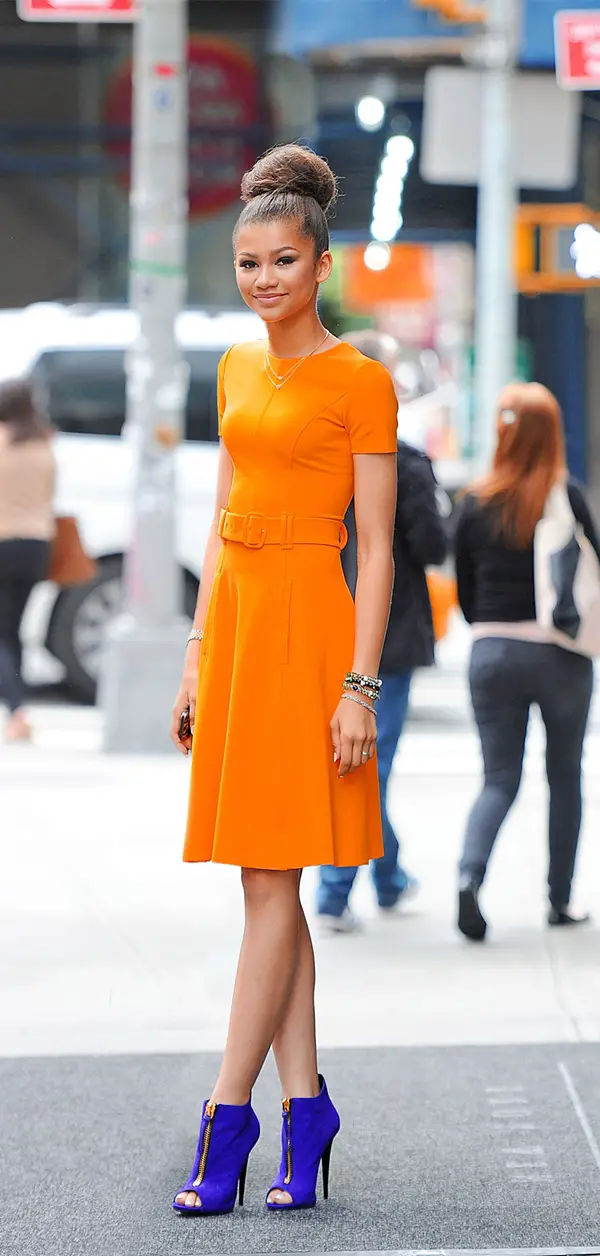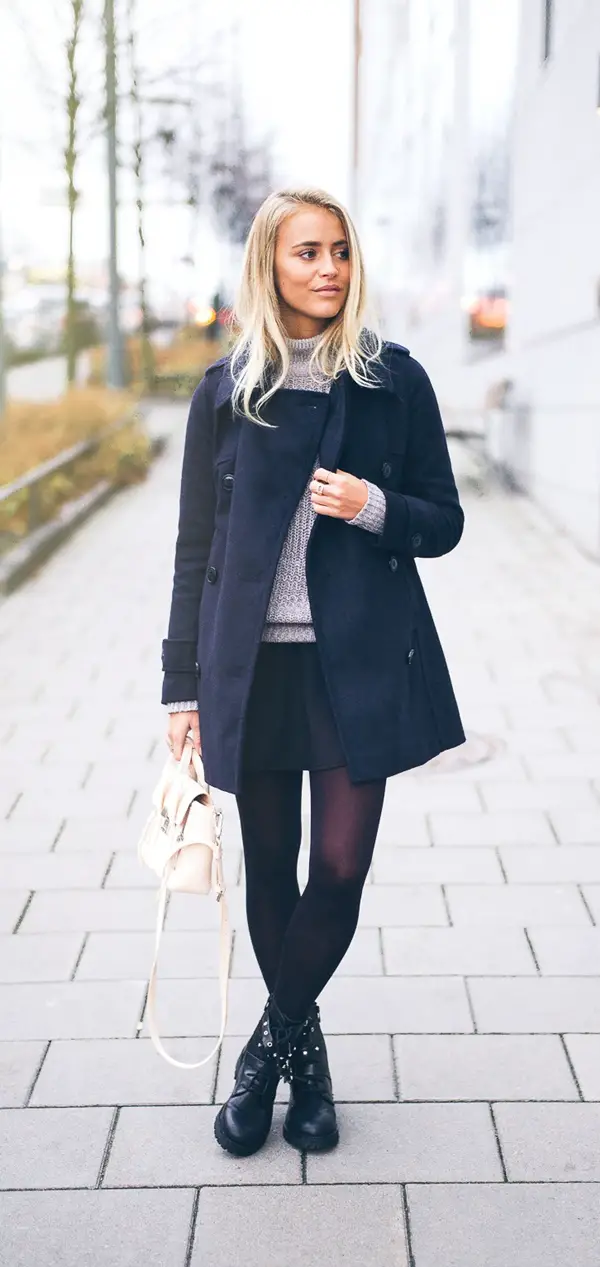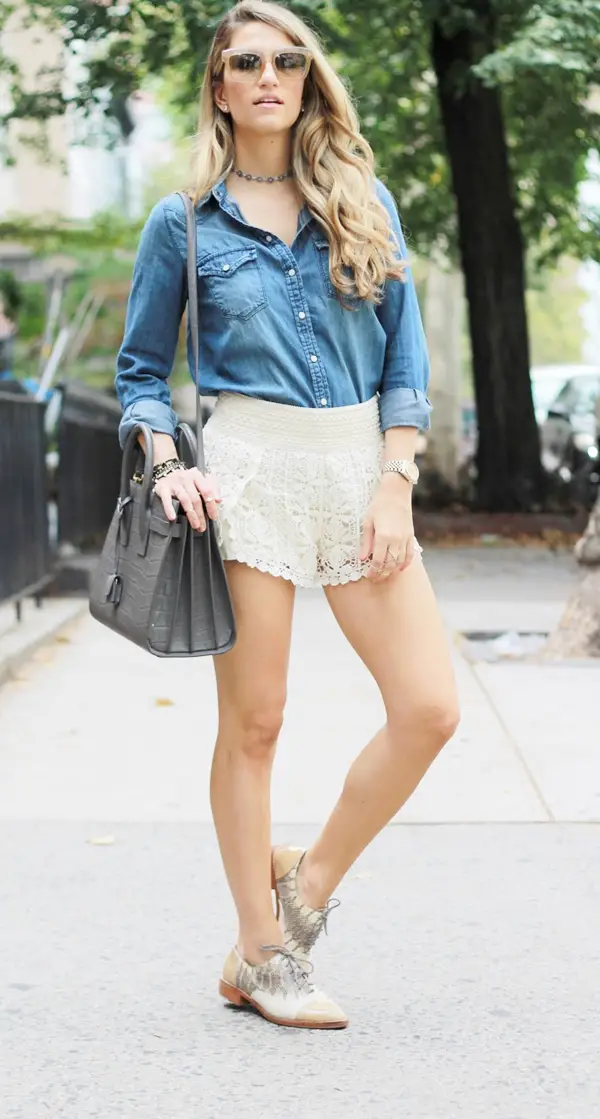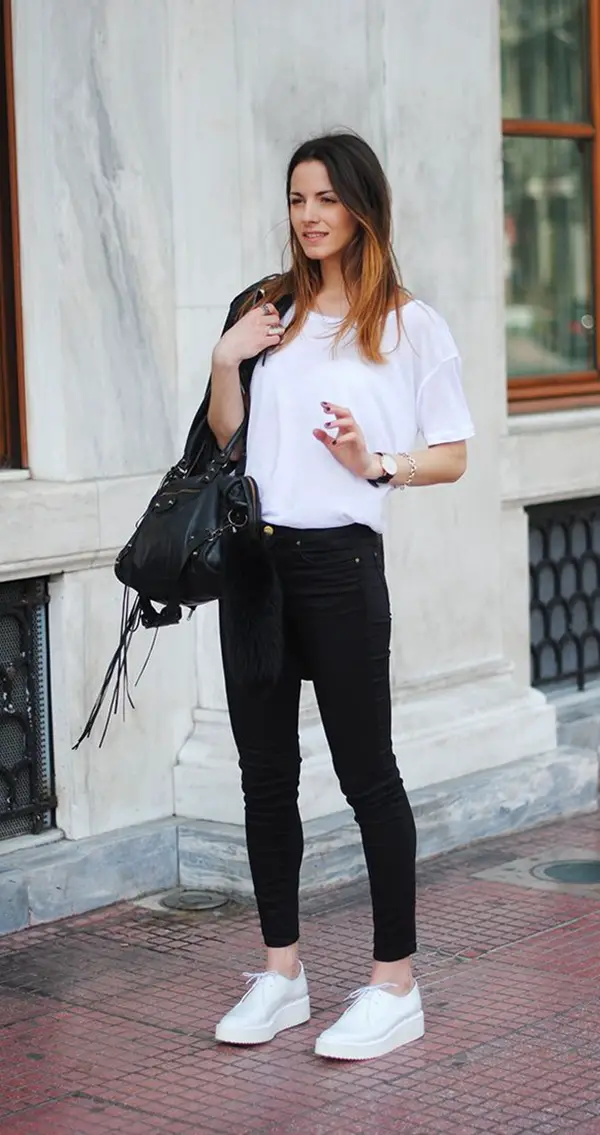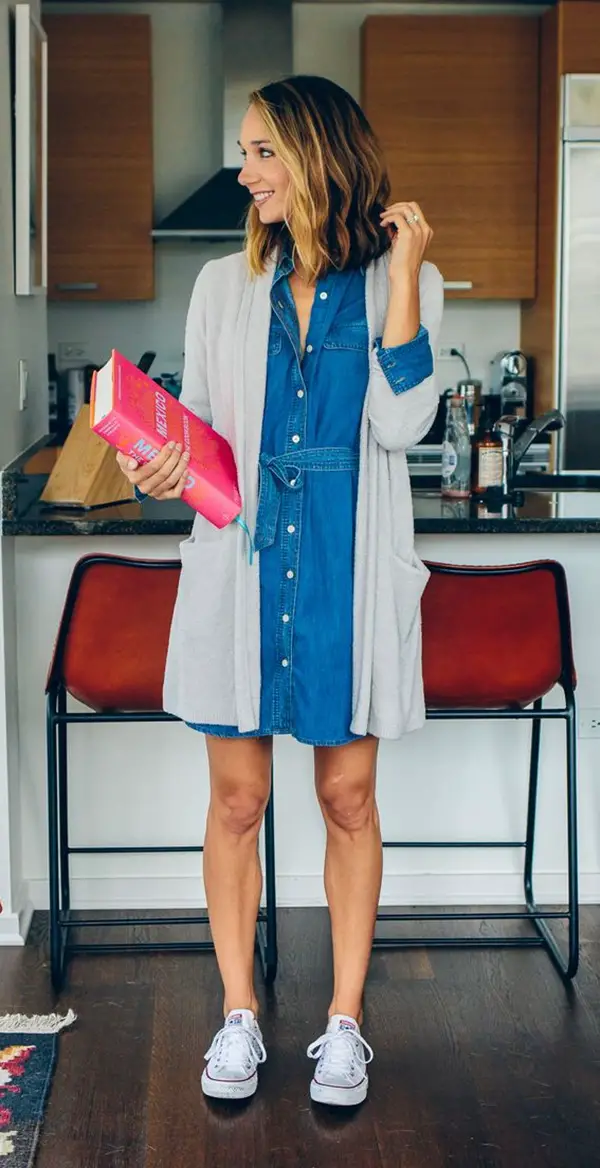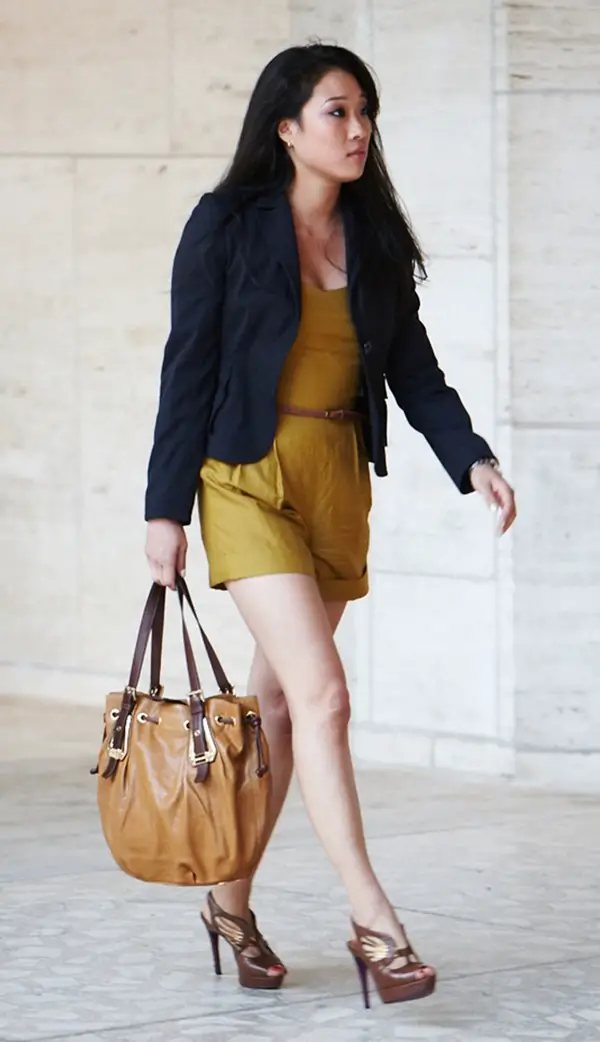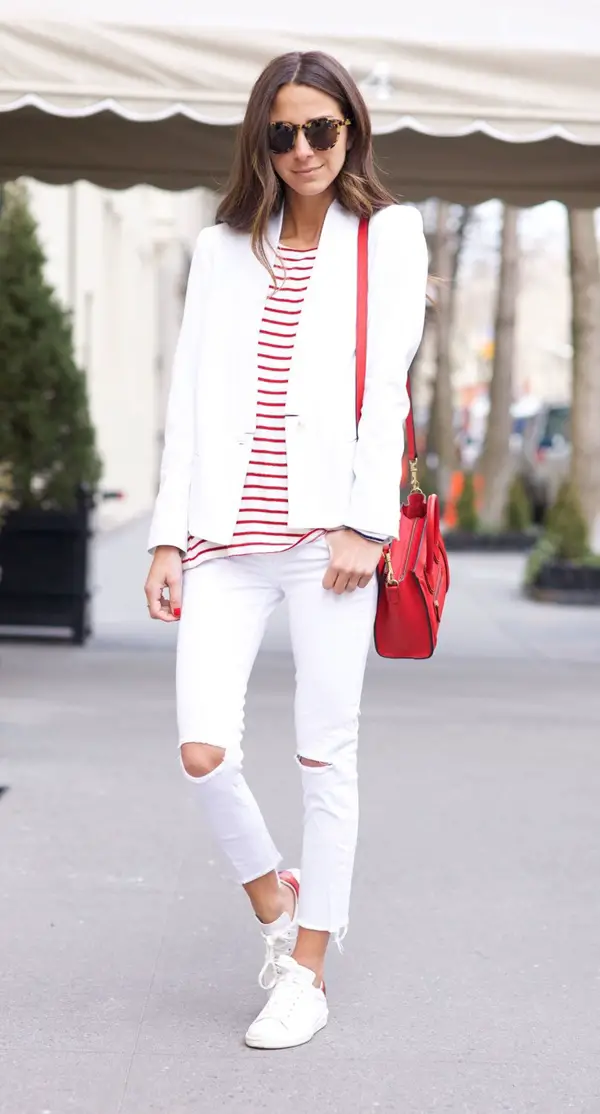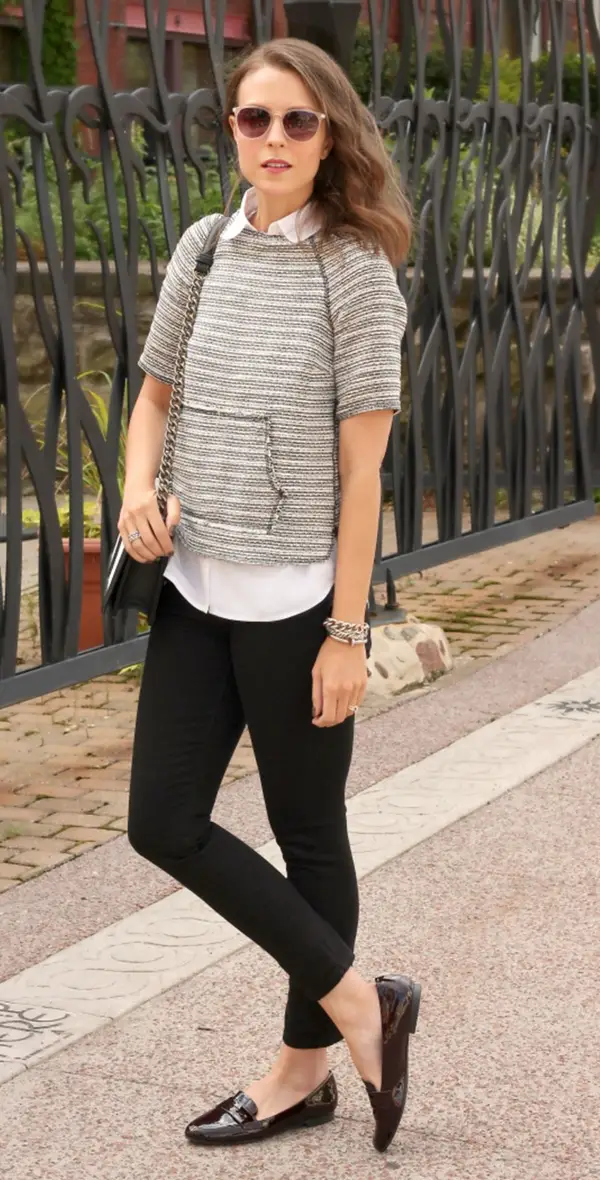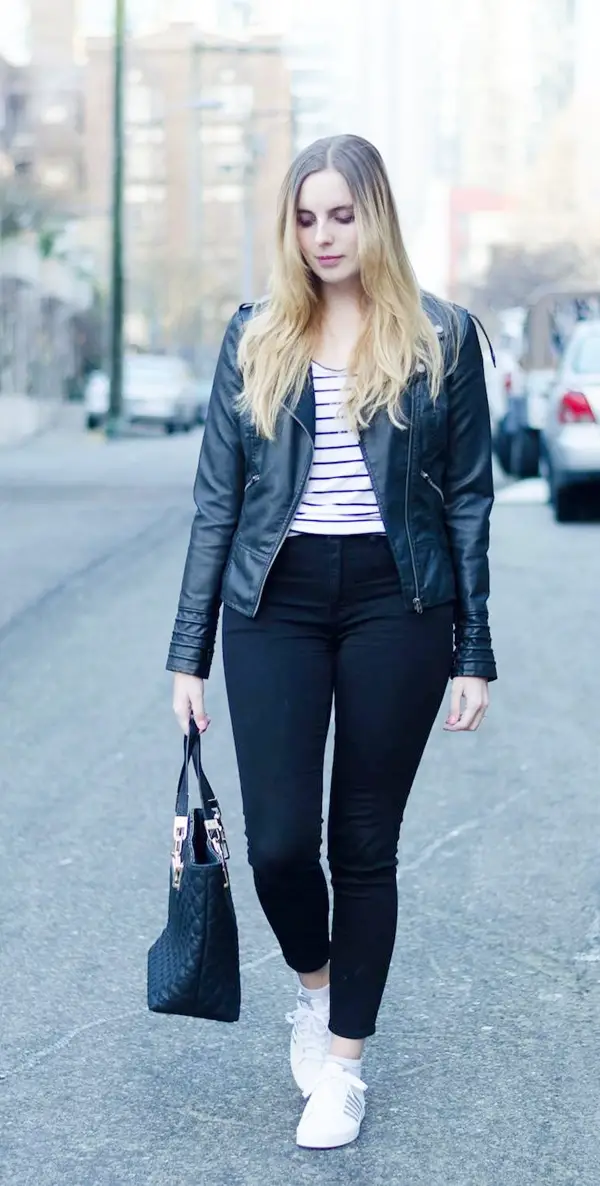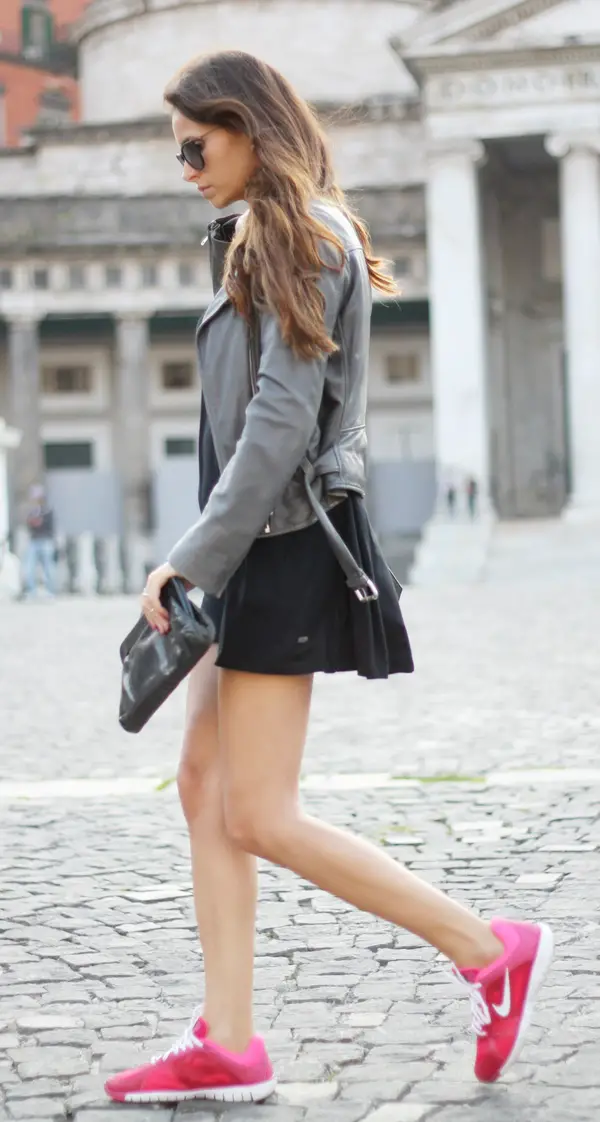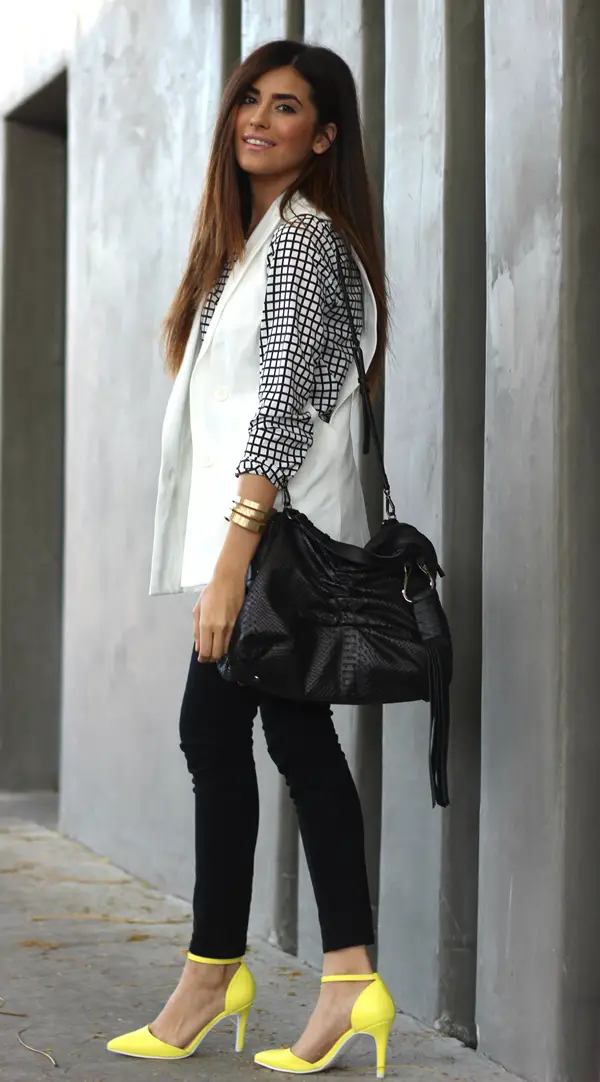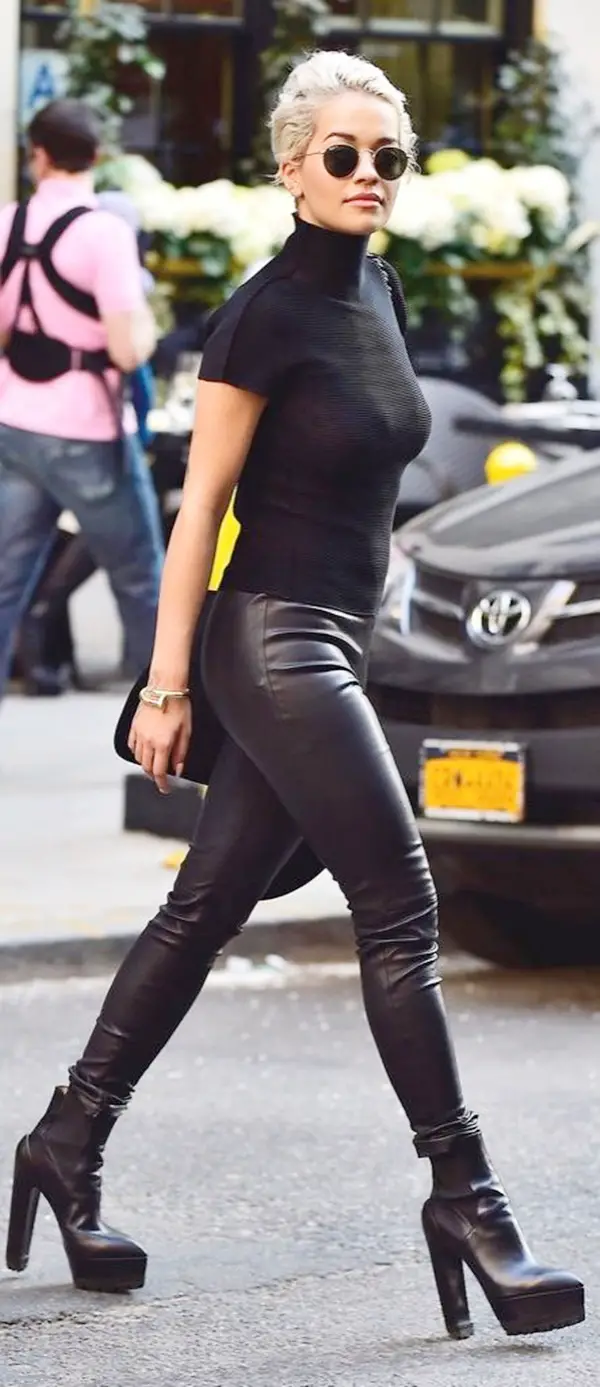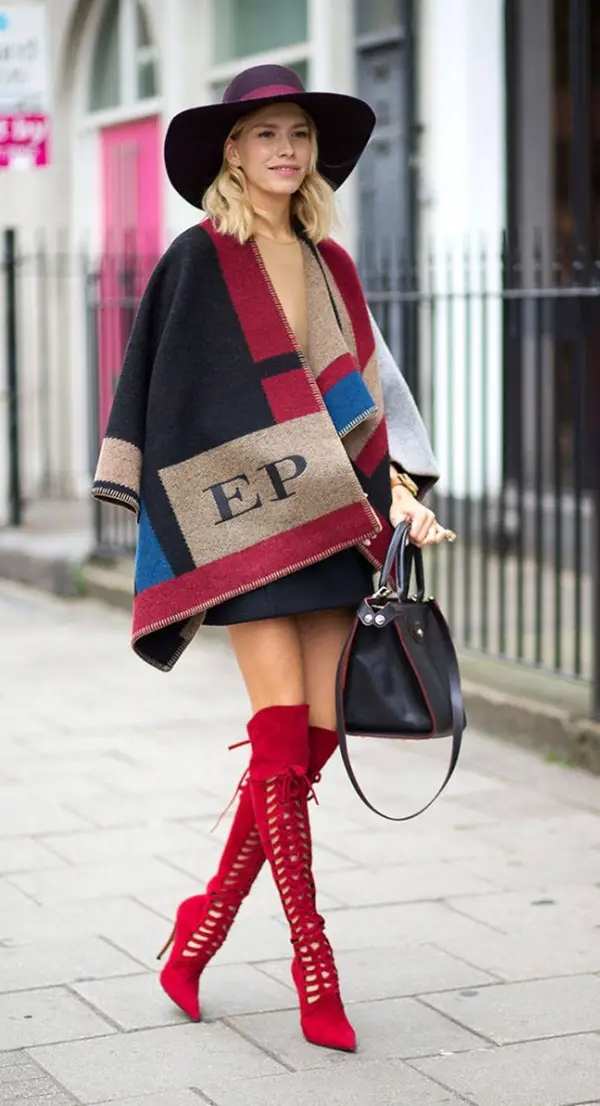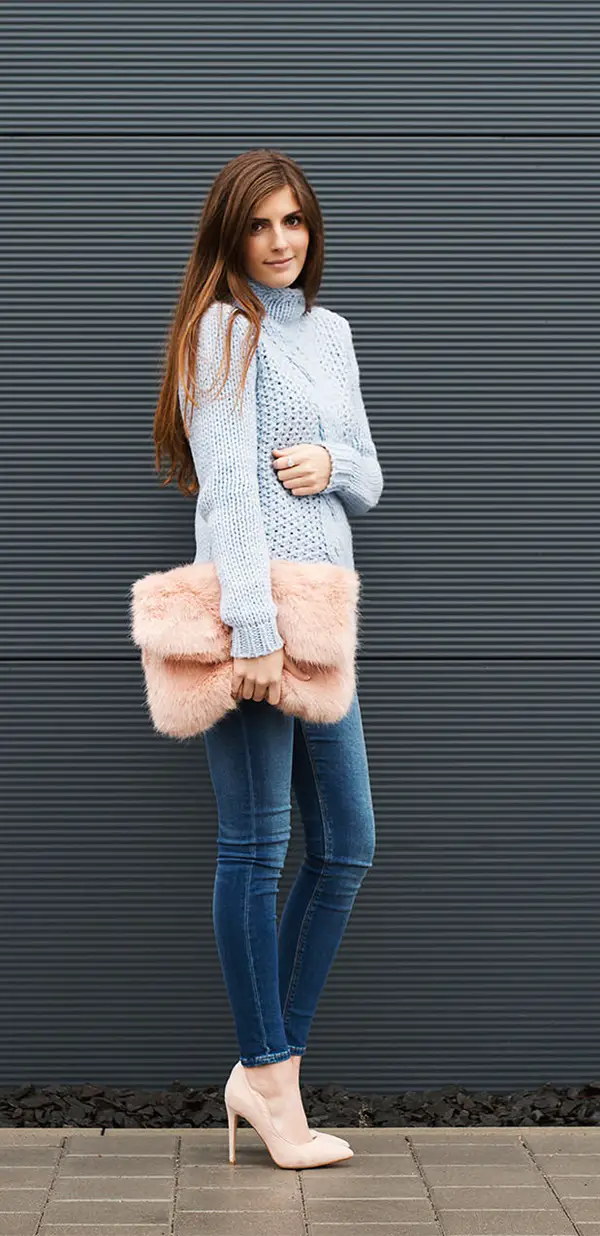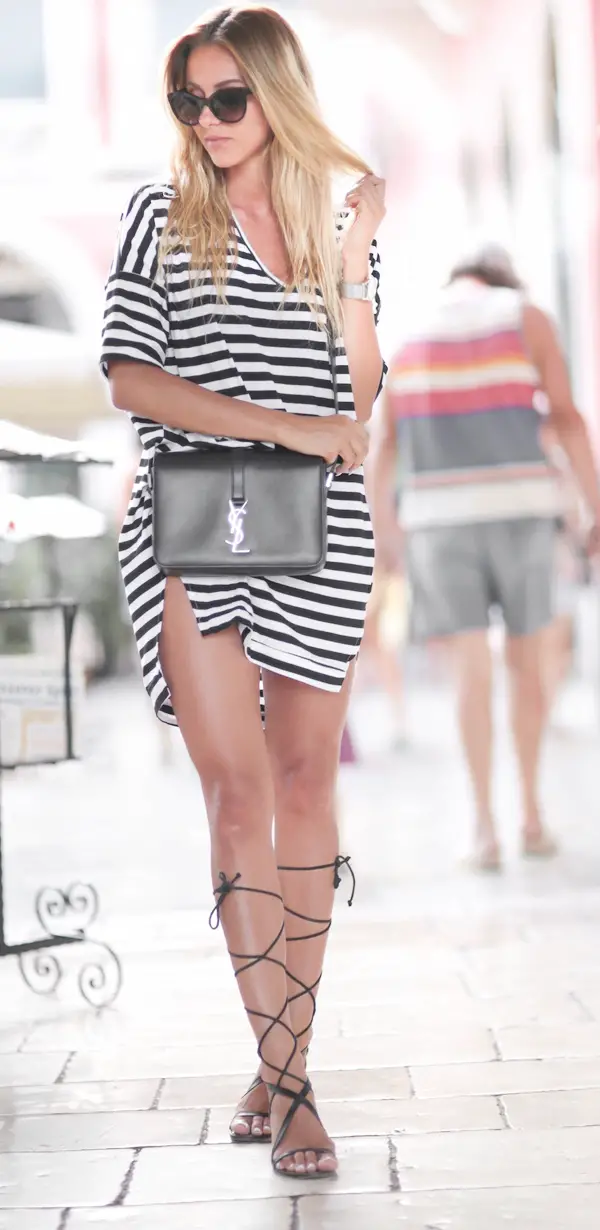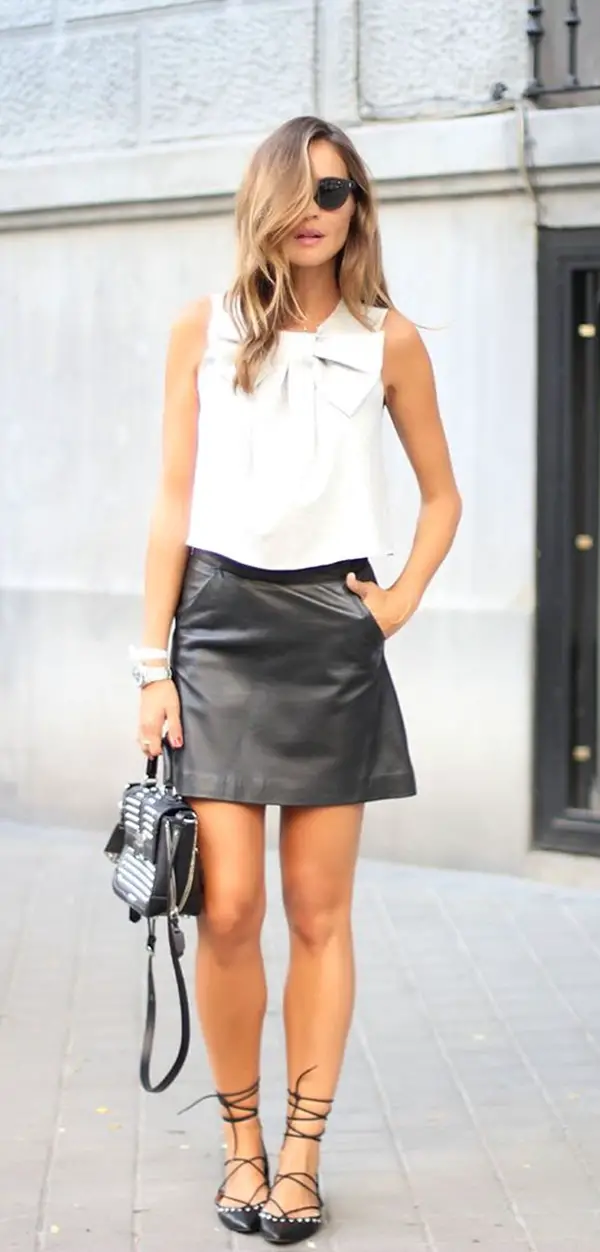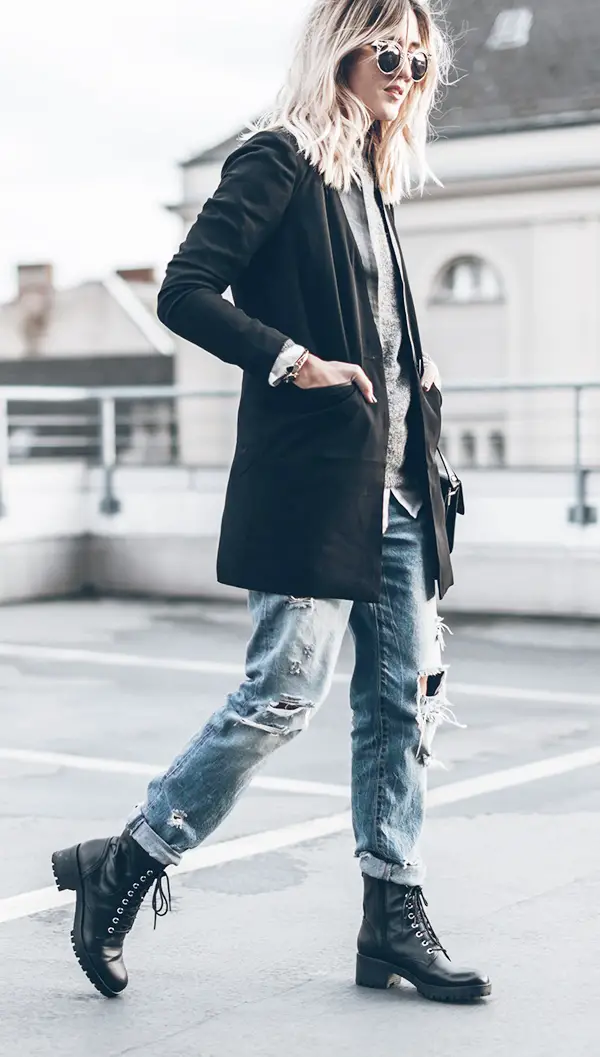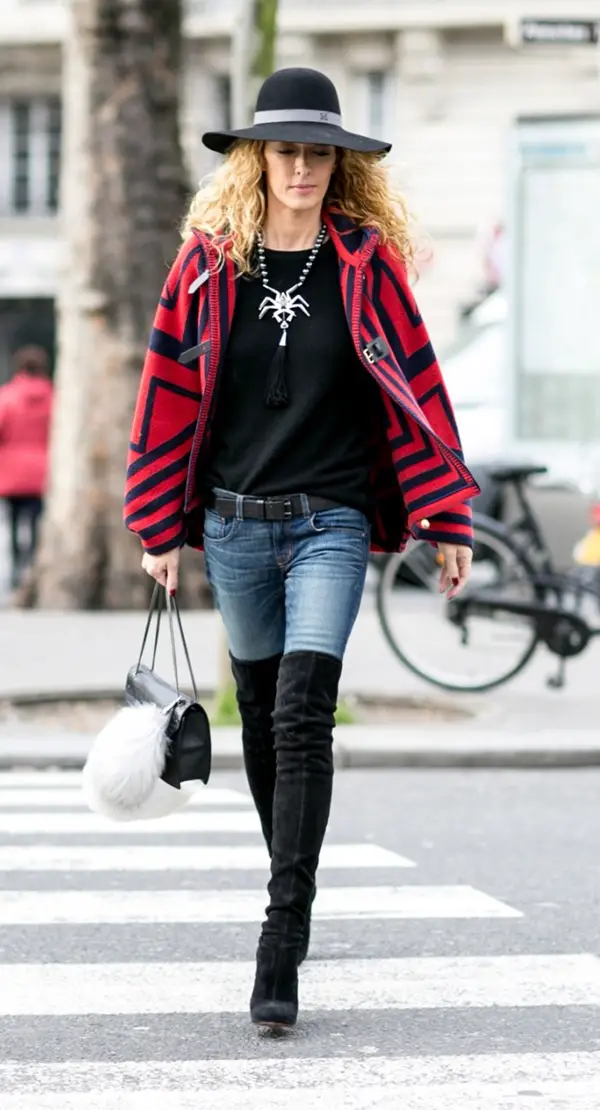 It's clear from above points that you really can't go wrong with this trend. All these shoe outfit ideas are so versatile that they compliment almost any outfit. From maxi dresses all the way to shorts and tank tops. Each style pulls off a very different vibe and hopefully these ideas will surely help you next time when you're feeling shoe stumped. So, think and decide which style suits you and your personality better?