Want to look slimmer without going to the gym? Well! There are lots of ways to look instantly appealing without following any diet chart or opting for drastic plastic surgery. Read this post and learn few fashion tips on how to look slimmer as they leave a great impact on the way we look.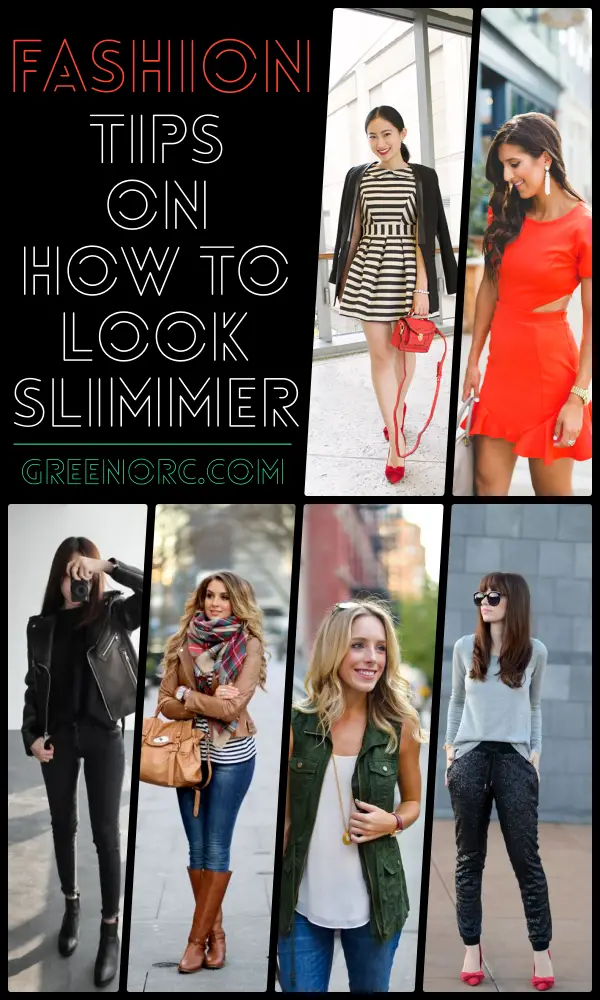 Whether your body is apple-shaped, pear, ruler or hourglass shaped, we present some of the best clothing options for you inspired by fashionable models/celebrities – to fit your body type. In this post, you'll notice some of the best fashion tips to highlight your assets. We bet you'll achieve slimmer, sexier and chic party-look in no time!
Fashion Tips On How To Look Slimmer
Try these fashion hacks!
Wear Vertical Stripes!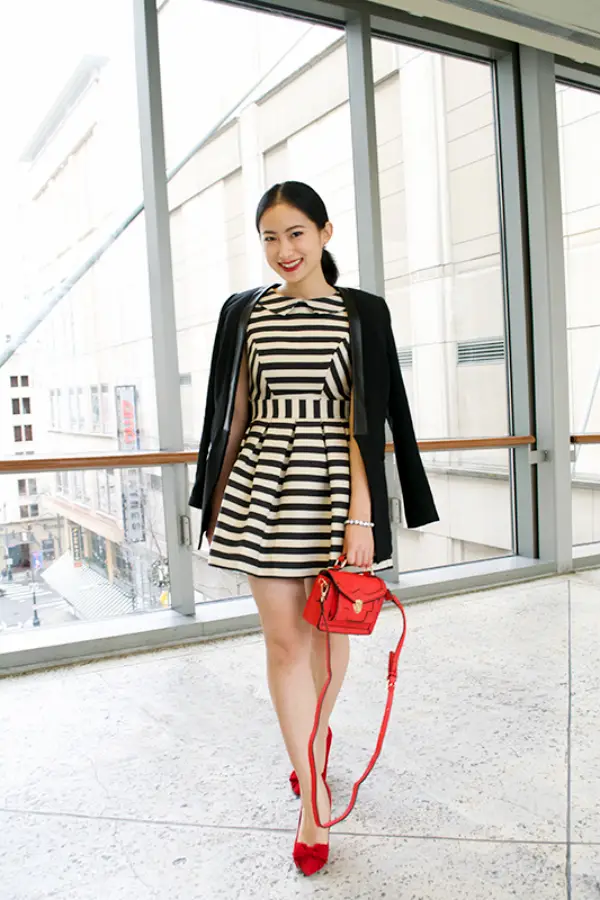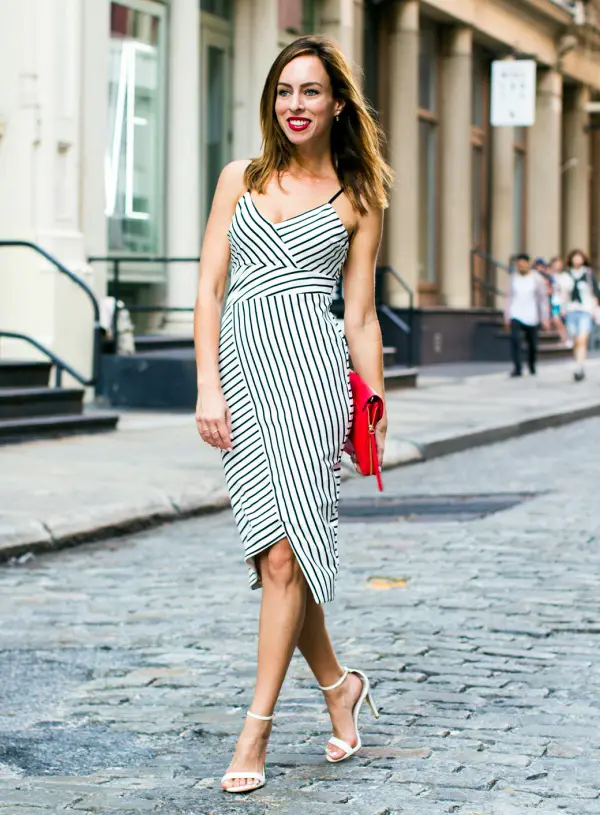 Vertical stripes act as a cool choice. Thin, vertical stripes create long lines which makes you look thinner and taller. Good news! Vertical stripes are always 'in' fashion, so there are no chances of looking weird!
Opt for Strategic Cut-Outs!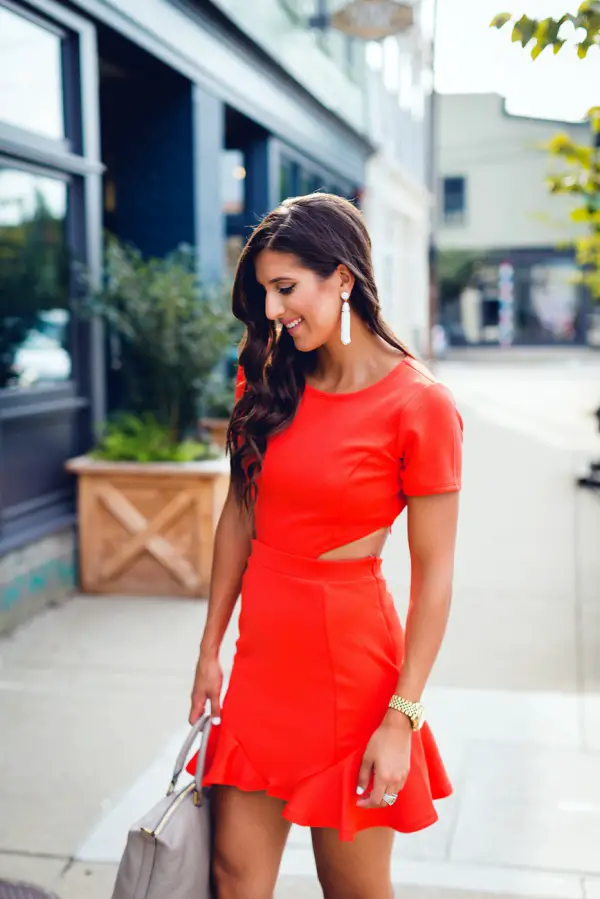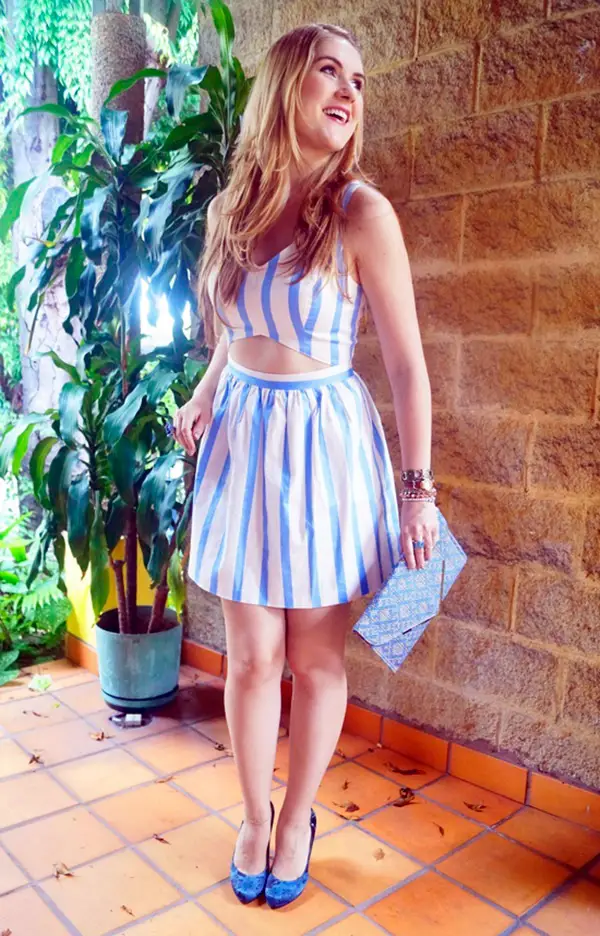 This fashion hack helps you to hide your extra belly and give you a slimmer look at official meetings. So, gals! Search for dresses with innovative color blocking or cut-out designs.
Pull Jogger Pants down around your Hips!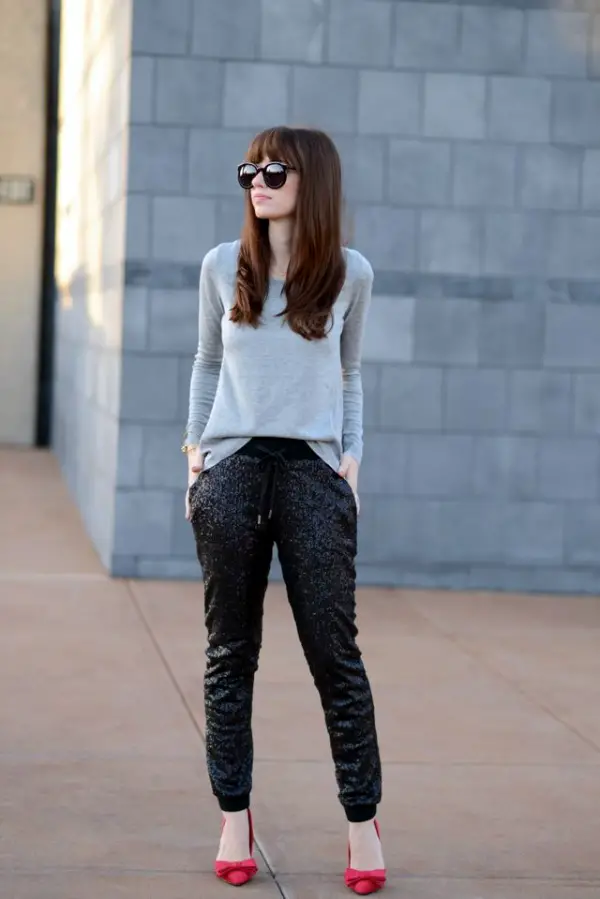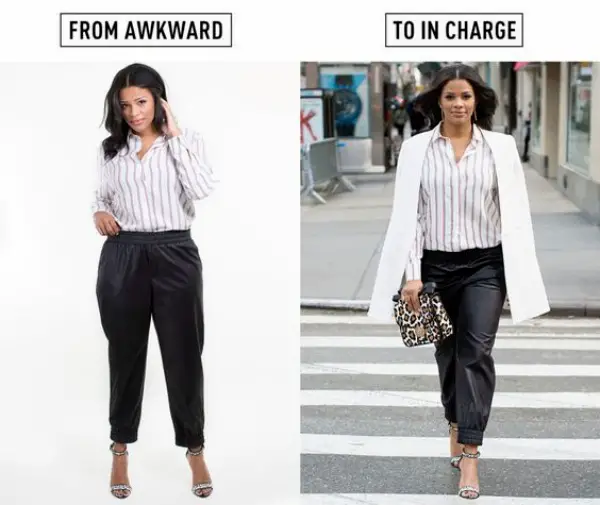 Jogger pants rank among top fashion tips on how to look slimmer when you're in a mood to relax with your family during weekends. They are meant to be worn down across the hip area, not around your fatty waist. Try pairing these pants with loose and blousy top and for a more structured look, you can pair them with a tailored jacket and high heels. Here are some of the essential tips for short girls which can do wonders for them.
Choose Heels with a Low-Cut Vamp!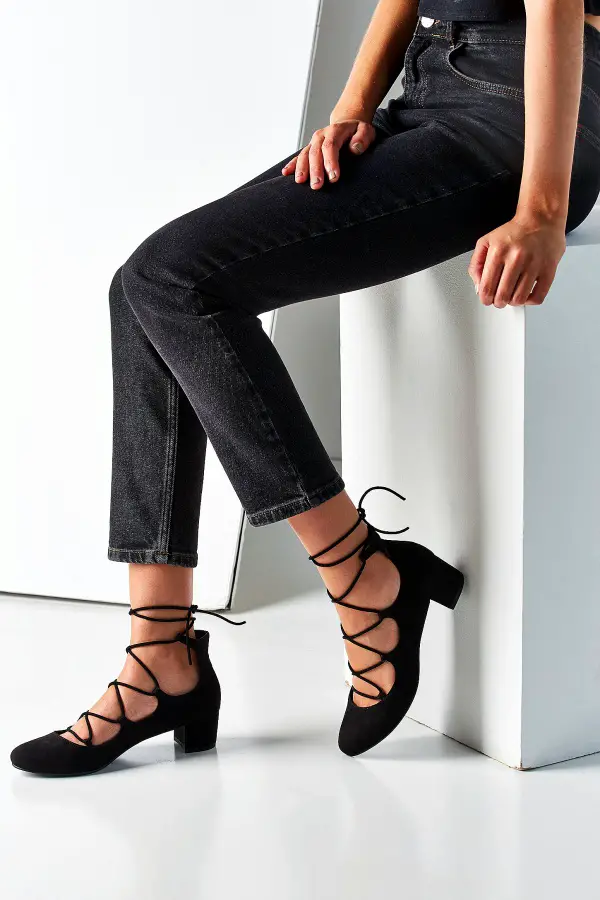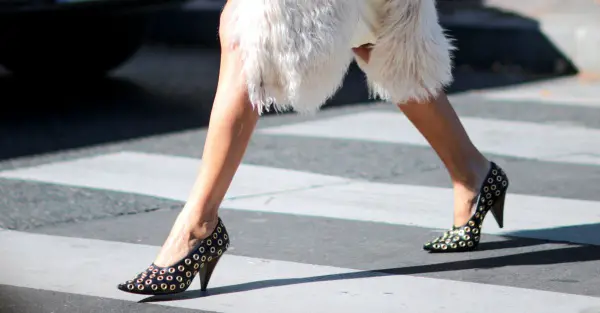 You must be thinking what's a vamp? It's that portion of your sandal that cuts across your foot from the front. So, choose sandals with low-cut vamp that instantly elongates and slenderize your leg when you're wearing short dresses and skirts.
Hold your Chin Up!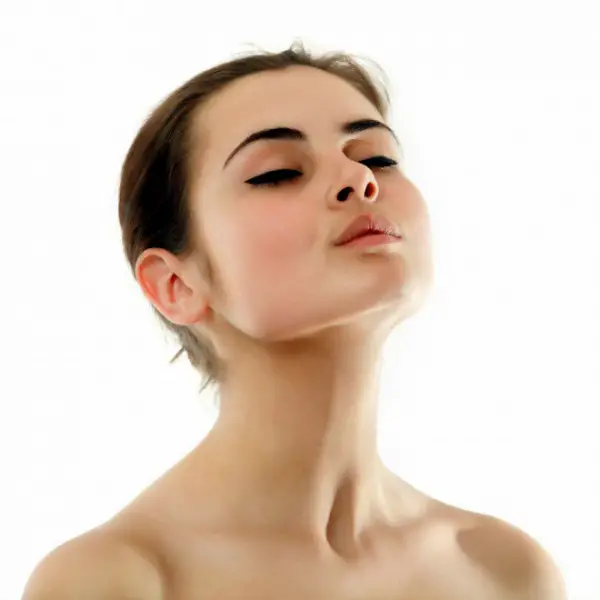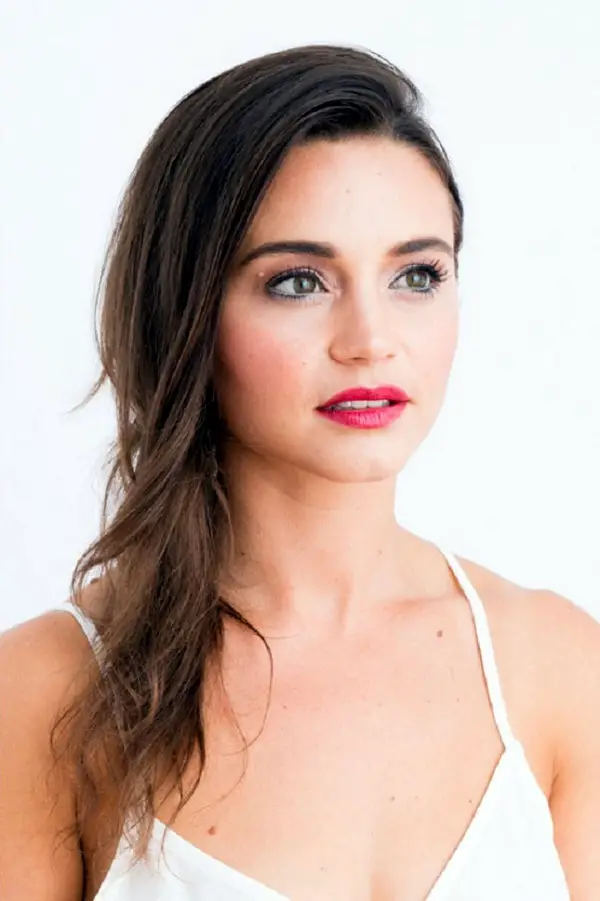 Friends! You need to hold your head high, to keep fat away from accumulating around your chin. However, stretching it out makes you look thinner overall. Chin rolls can even make thin person look fatty
Fake a Tan!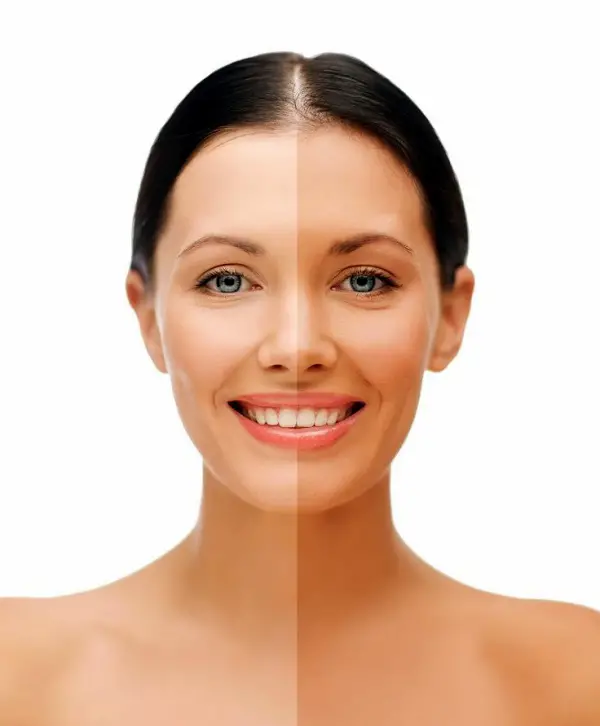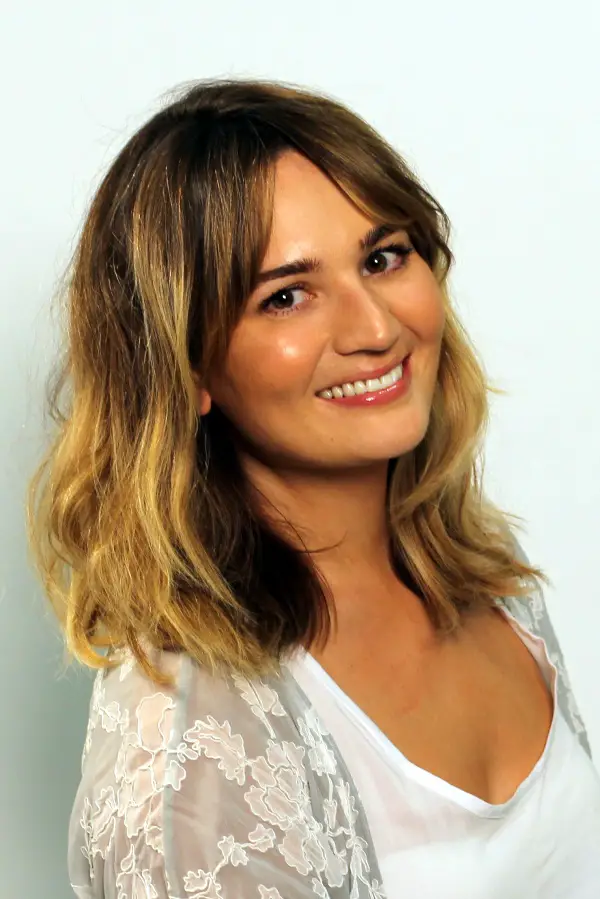 Yeah, a subtle glow makes a huge difference when it comes to looking slimmer. A light tan spray can definitely make your legs, shoulders and arms look 2 pounds thinner, try!
Find Flattering Accessories!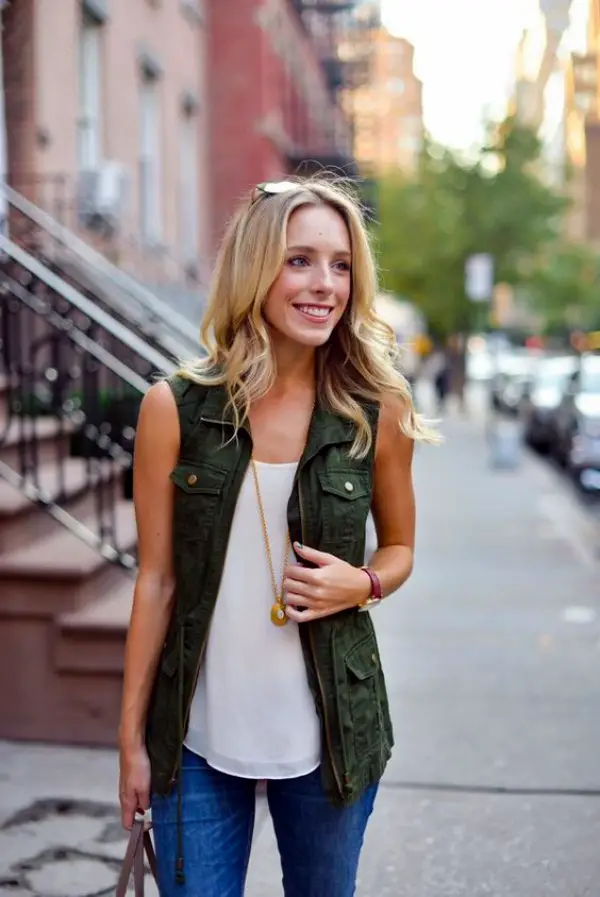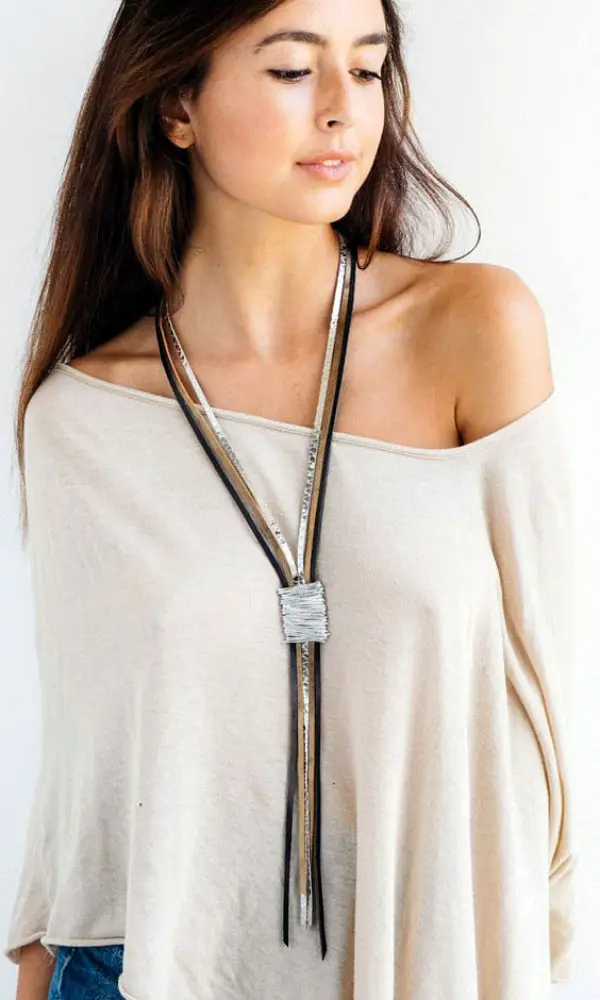 To get the look you want, carefully choose your accessories. Long neck pieces easily create an illusion of long, slim look. You can also opt for brightly colored bracelets that will straight away draw attention to your slim wrists.
Avoid clothes that make you look Bulky!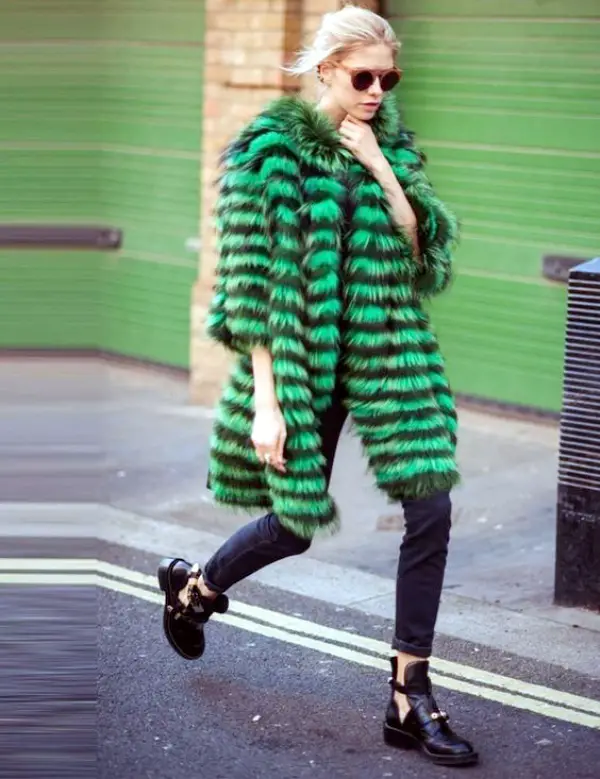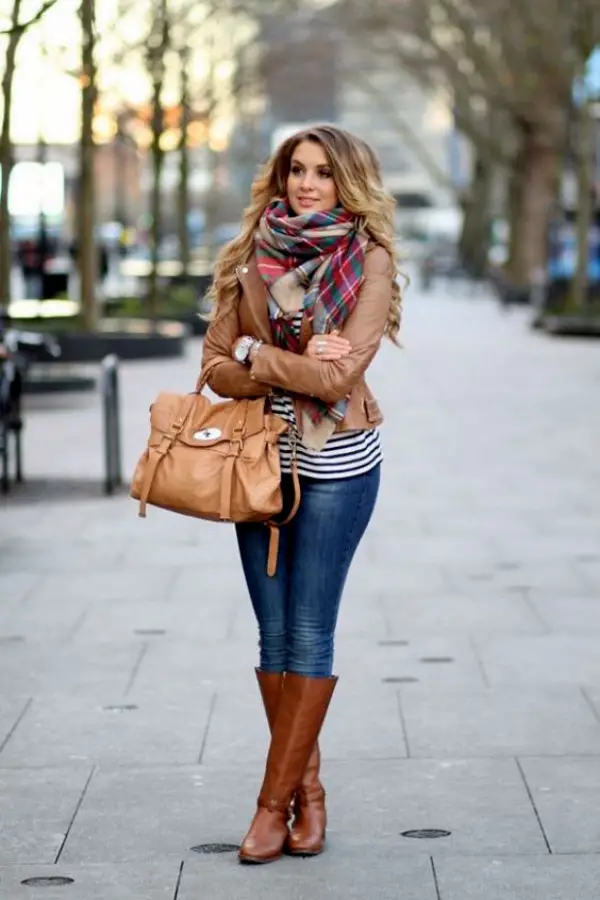 Clothes that don't fit well obviously makes you look heavy. If you're looking for fashion tips on how to look slimmer, don't forget this! Avoid styling thick sweaters and empire waist tops as they make your waist look bigger. Braids always give you pretty cute and elegant look.you can try these braids for any special occasion such as – wedding night, birthday party, farewell and late night parties
Stop Slouching!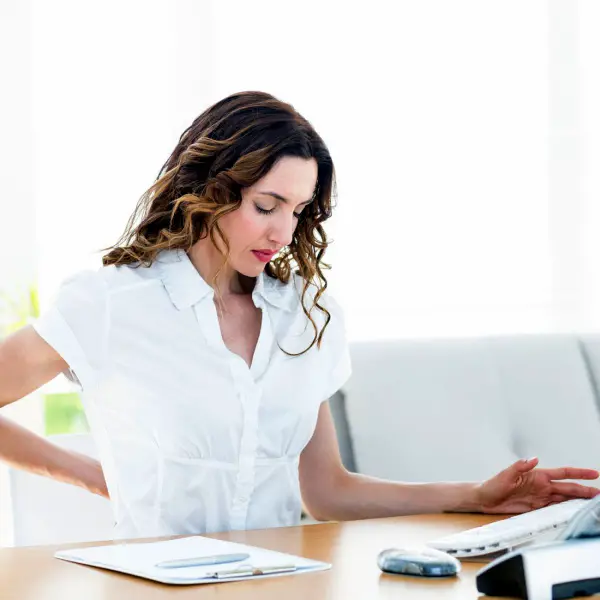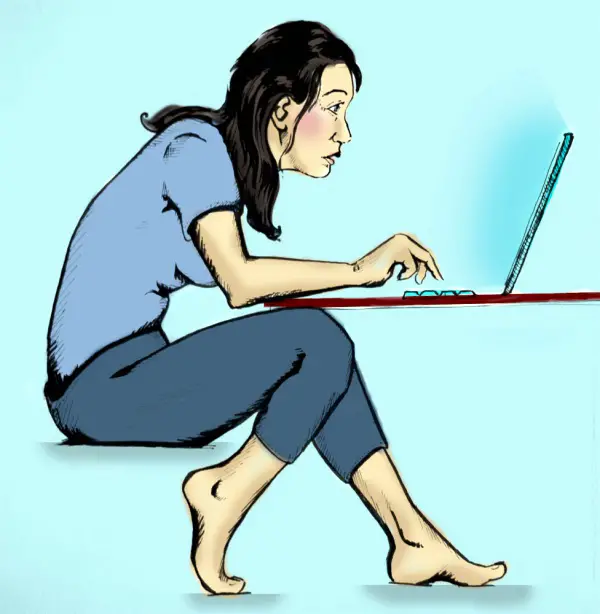 Many of you don't bother, but bad posture can actually make you look insecure and uncomfortable. So, you better be aware of your posture. Stand erect and walk around like a supermodel. Besides this, good posture can make you look 5-10 pounds slimmer instantly!
Get the right Hairstyle!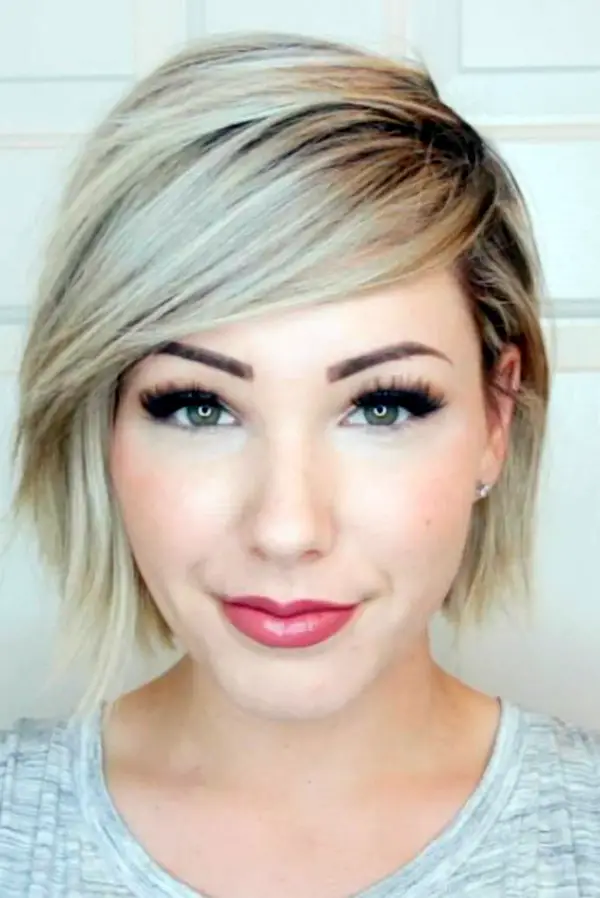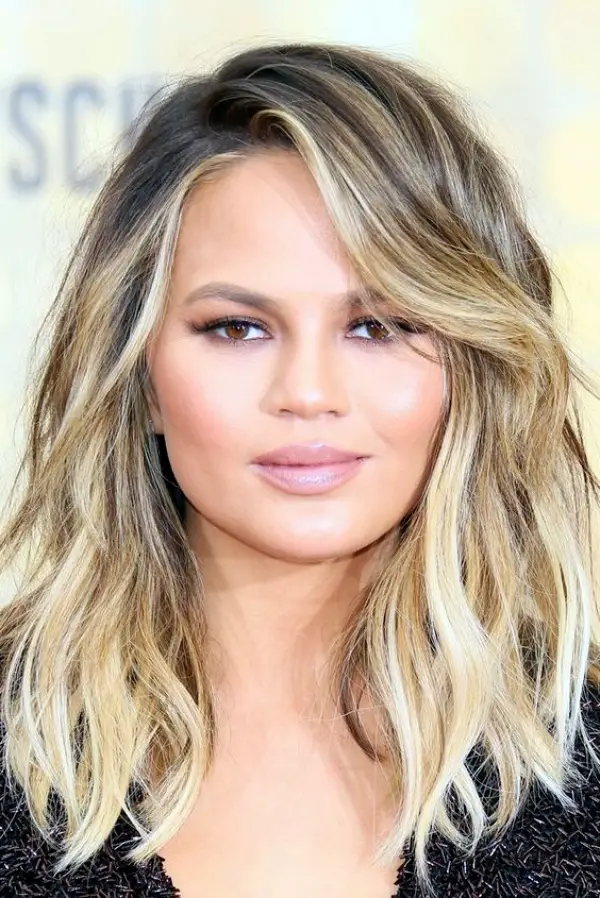 Surprisingly, a slimming hairstyle can change your whole appearance dramatically. To find an easy-going, cool and flattering hairstyle, you can look various magazines and check fashion websites for inspiration.
Wear All Black!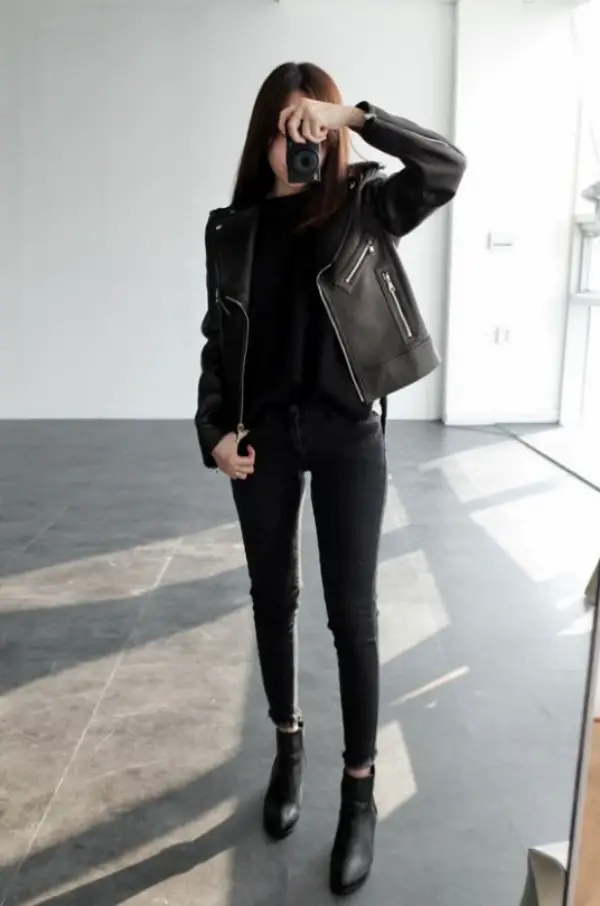 Wearing head-to-toe black is the most effective option to enhance a slender shape. Try this trick to monochrome dressing – keep your silhouette crisp and tailored and never try pale shades like –off white, cream, etc. However, with the continuous growth in the fashion world and changing times wide varieties of cute minimal fashion outfits ideas are available in the market that suit our fashion needs to large extent.
These fashion tips on how to look slimmer could easily turn your boring and weird outfit into most dashing and sexy hot dress. Remember that to achieve a slimmer look, it's necessary for you to make a wise choice while choosing fabric, texture, color and style of your dress. Friends! This list continues to go like this. If you have got some interesting tips and tricks of your own, please feel free to share for our readers!