Men love to show extreme passion towards their clothes, accessories and all other wardrobe essentials. They want to look best in their outfit wherever they go. Men always keep themselves updated in terms of latest trends that are prevailing outside in the fashion world. Now, let's talk about classy business attire for men at professional level. Its most often said that the credit behind every successful business goes to the owner of that business. It is very important for business men to wear right business attire. The right attire and the way you present yourself at the professional front help you in building strong professional reputation for your business. Customers usually judge you and create first impression in their mind on the basis of how you look.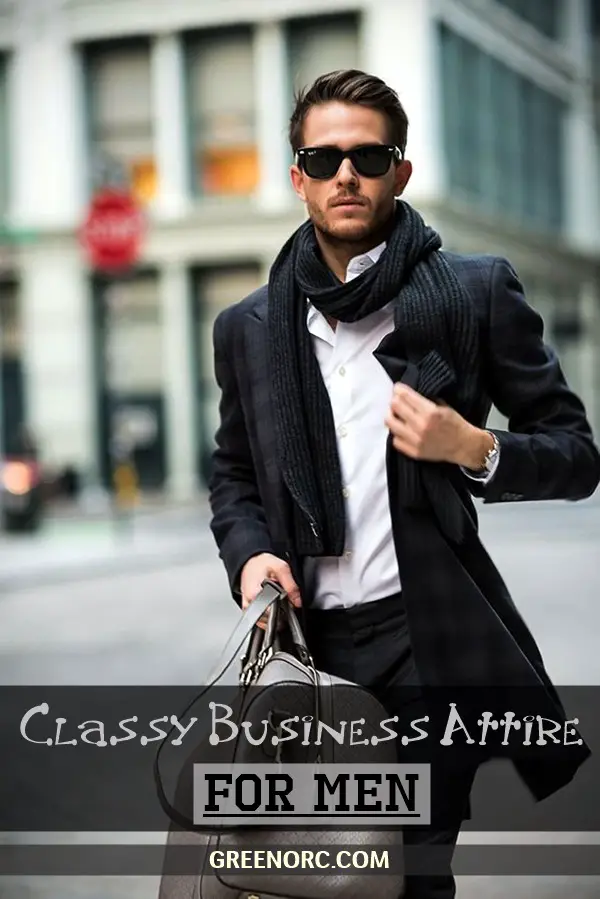 Whatever season it is, men prefer to wear clothes that are comfortable for long working hours. But, many men even don't have enough options to select some comfortable and descent clothes from their closet, therefore we suggest some classy business attire for men and when we are discussing about the modern fashion trend, we can't avoid graphic tees. Incorporating pieces that are easy to mix and match helps you to achieve elegant business look.
Classy Business Attire For Men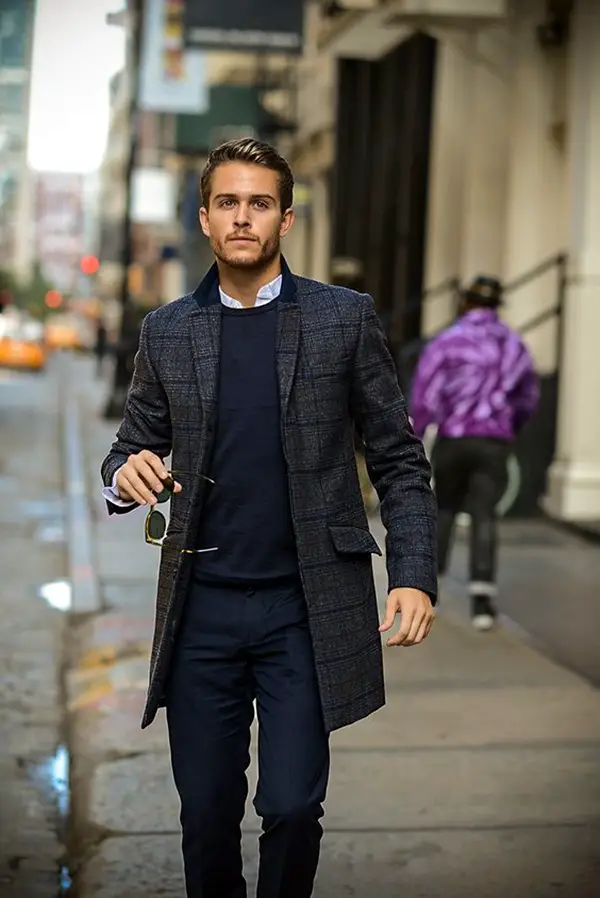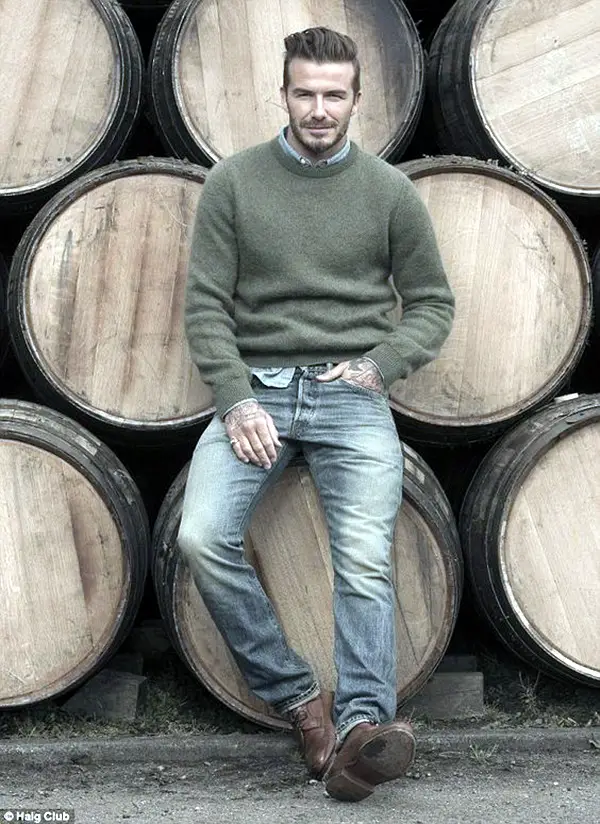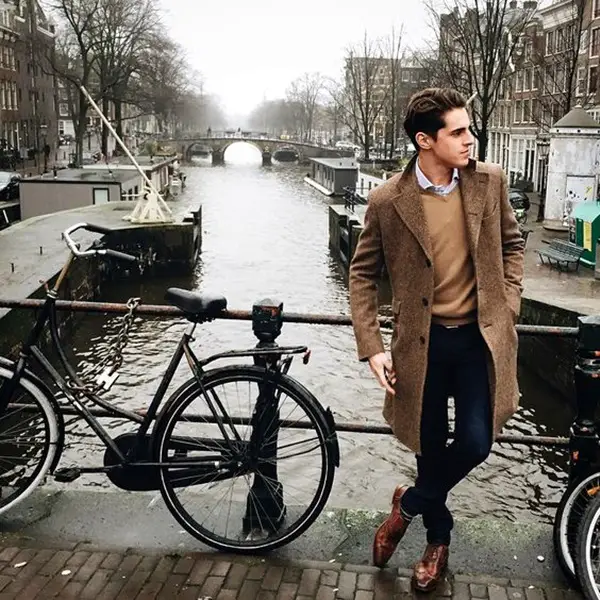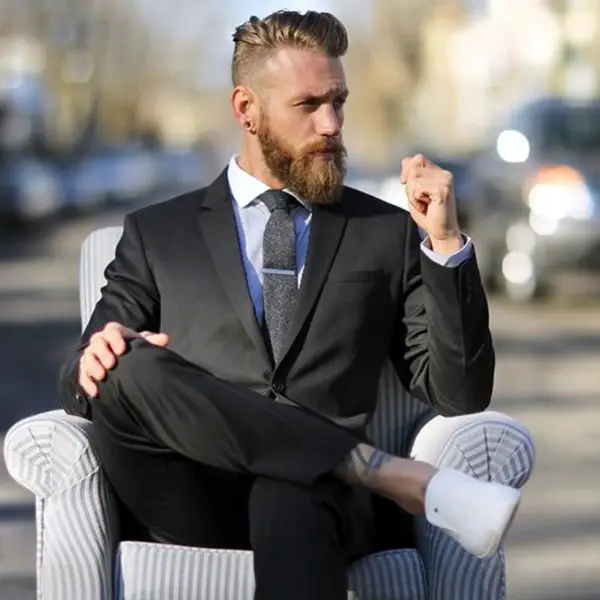 Navy Trousers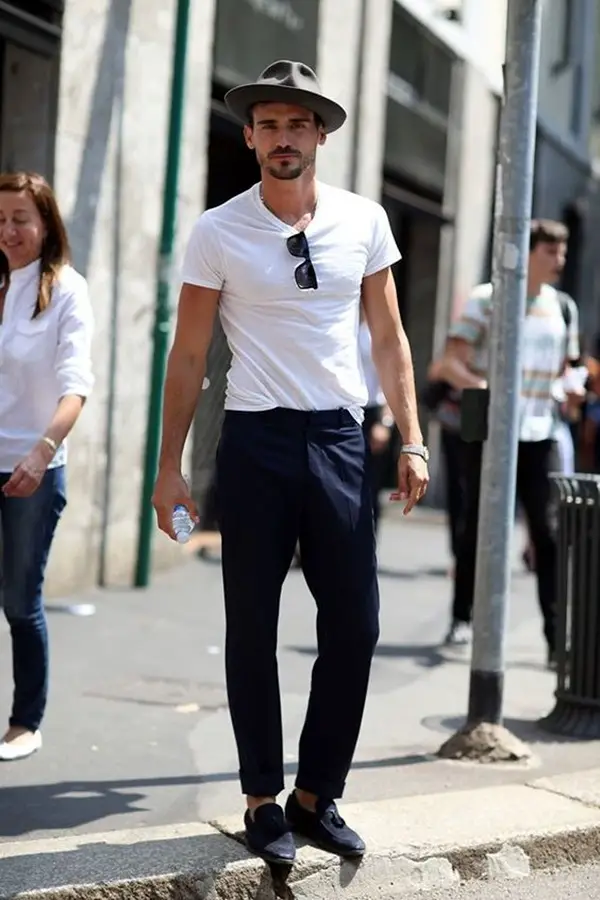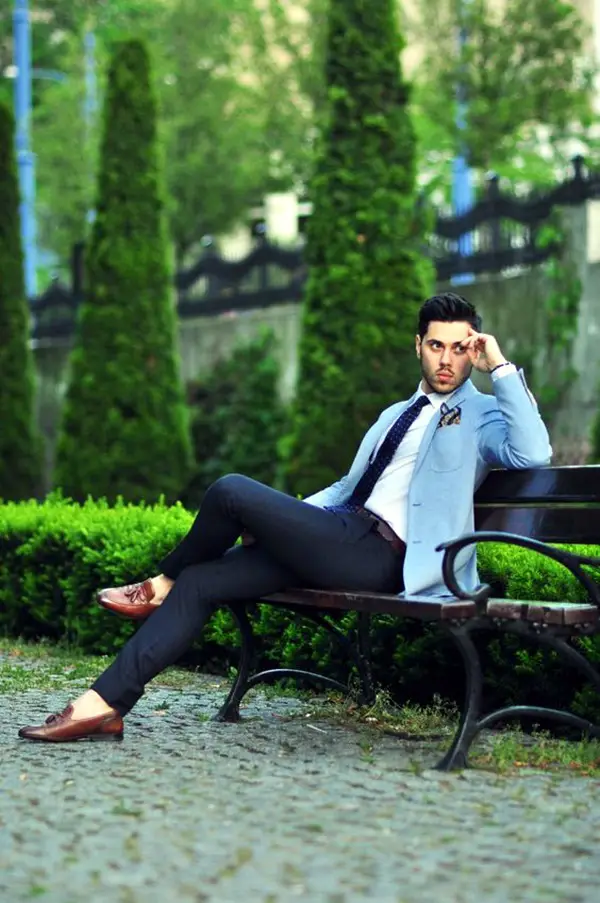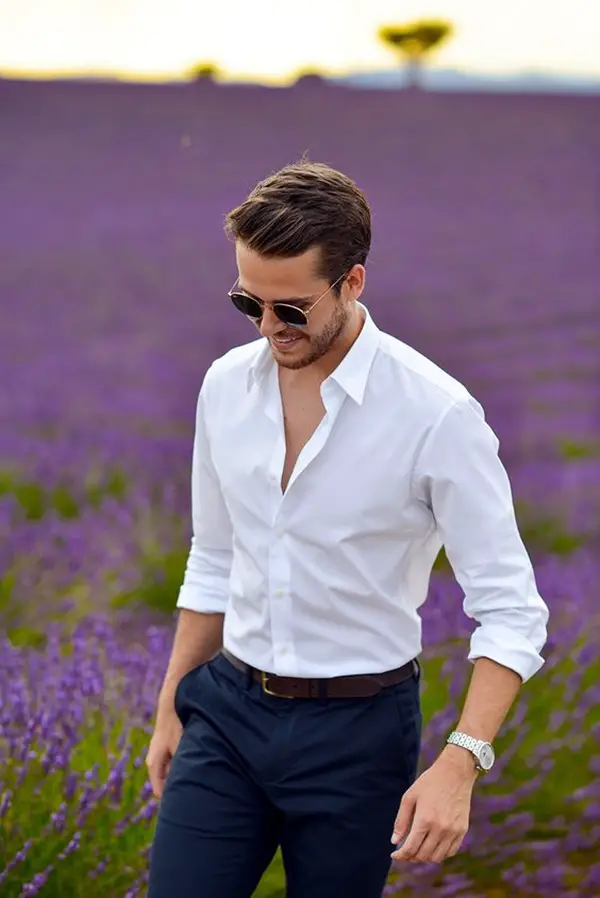 If you choose your outfits carefully, then you are able to achieve maximum level of versatility with very few efforts.
Always stick to dark color trousers like – navy and black trousers to match with your shirt to create long lasting impact on others.
Your office trouser should be slim fit but not skinny.
Men's Suits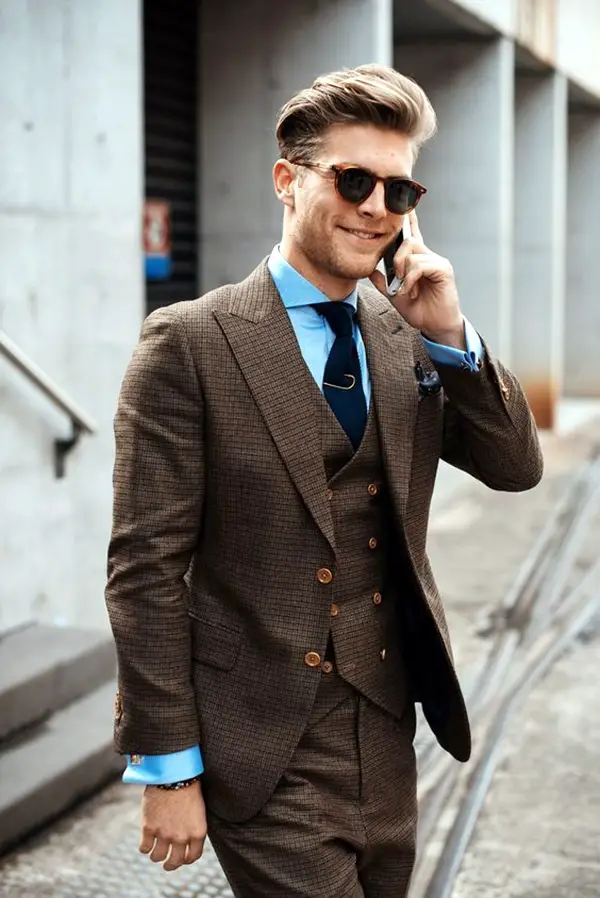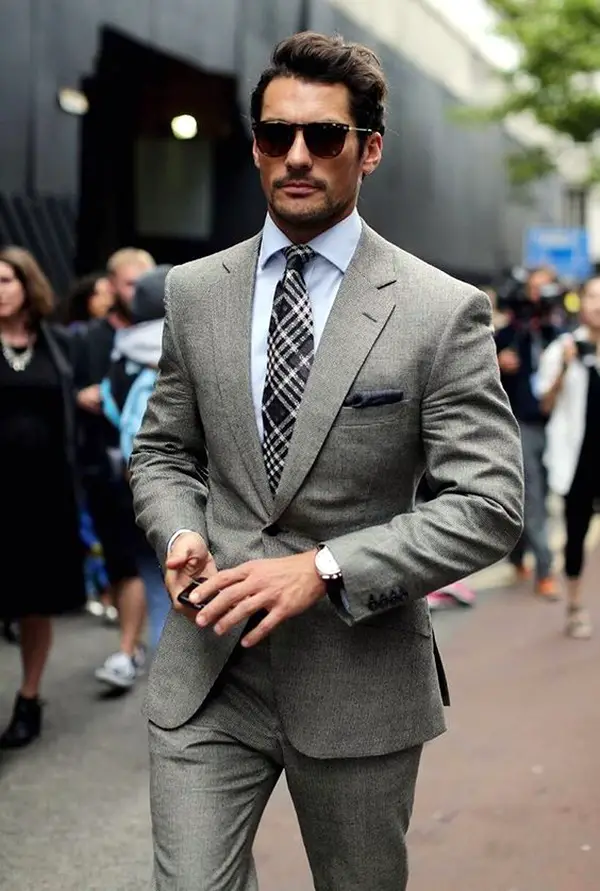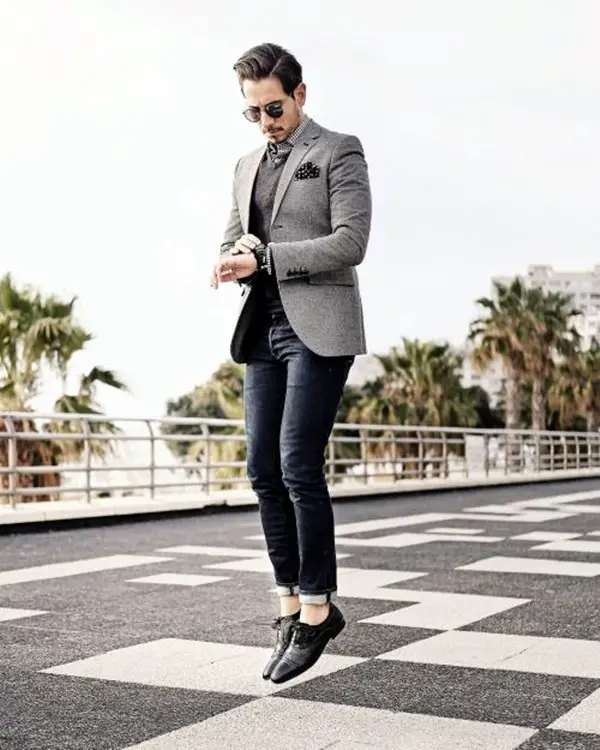 Wearing a suit to work is a sure yes by most of the men. Suits are perfect for creating powerful image and reflect your dedication towards work. Suppose you are attending a conference or client meeting, then there is no substitute for a formal suit. Try to choose suits made from super fine material like – Signature Gold and Executive Suits, so that it's easy to work for late hours. This is the highest level of business dress. Men with beard look more handsome than others, Here are some useful steps to grow an awesome beard in an easy way.
Dress Shirts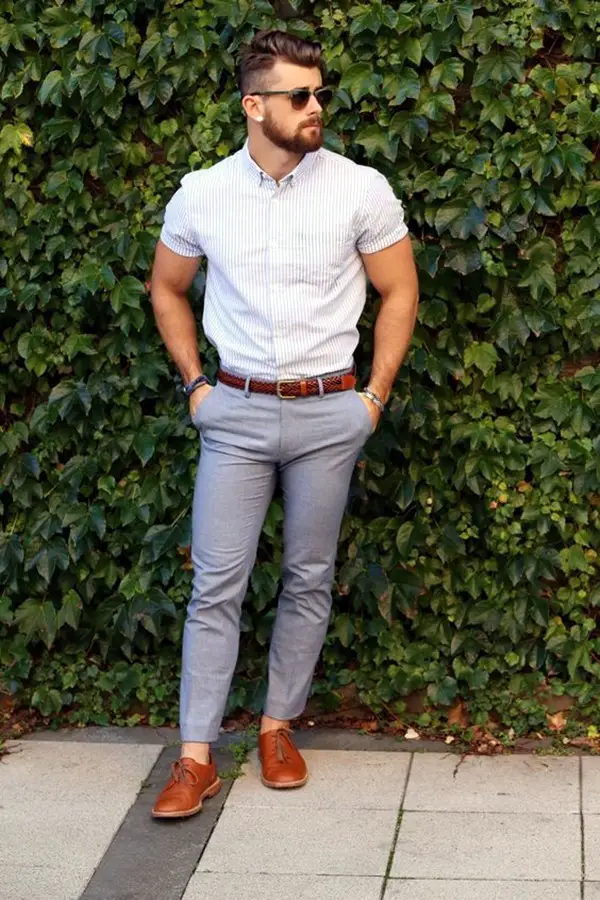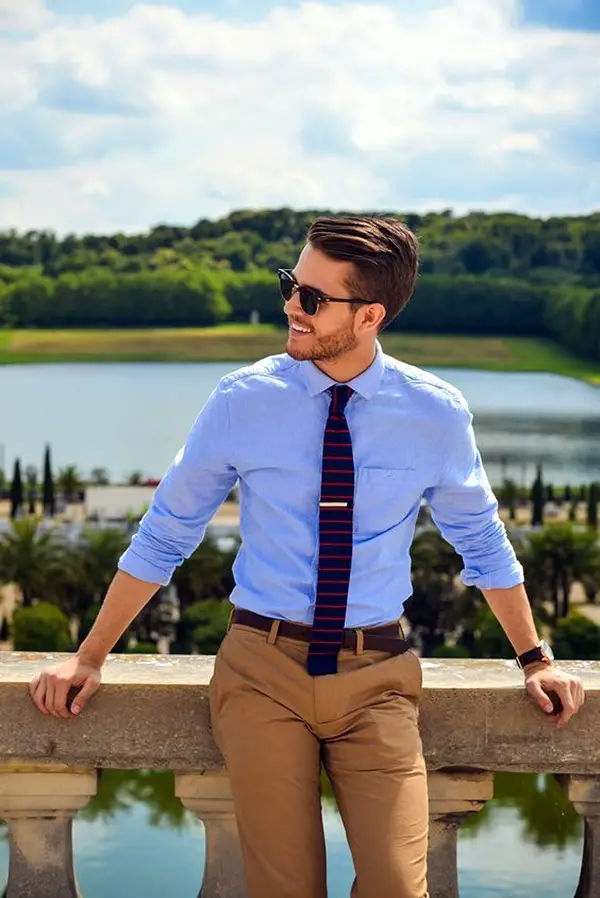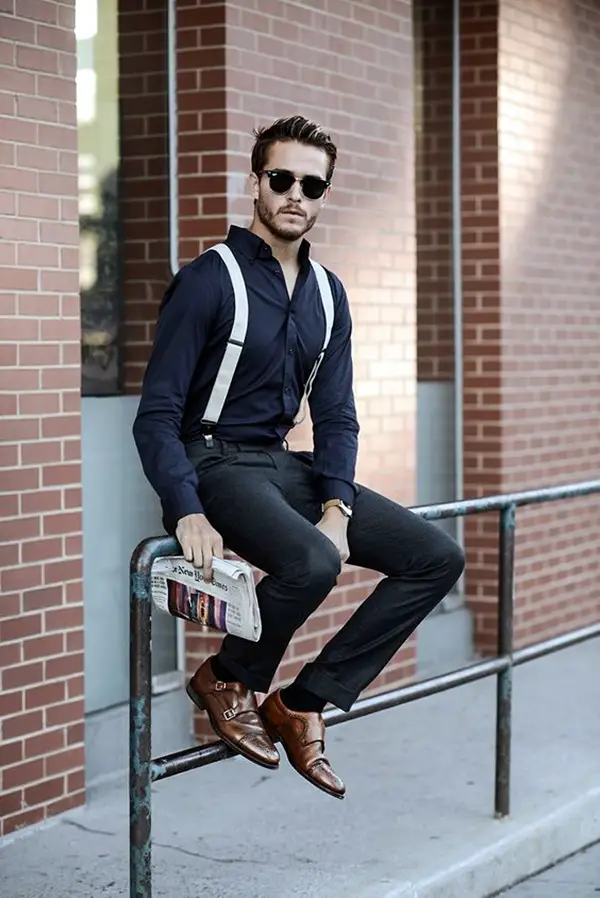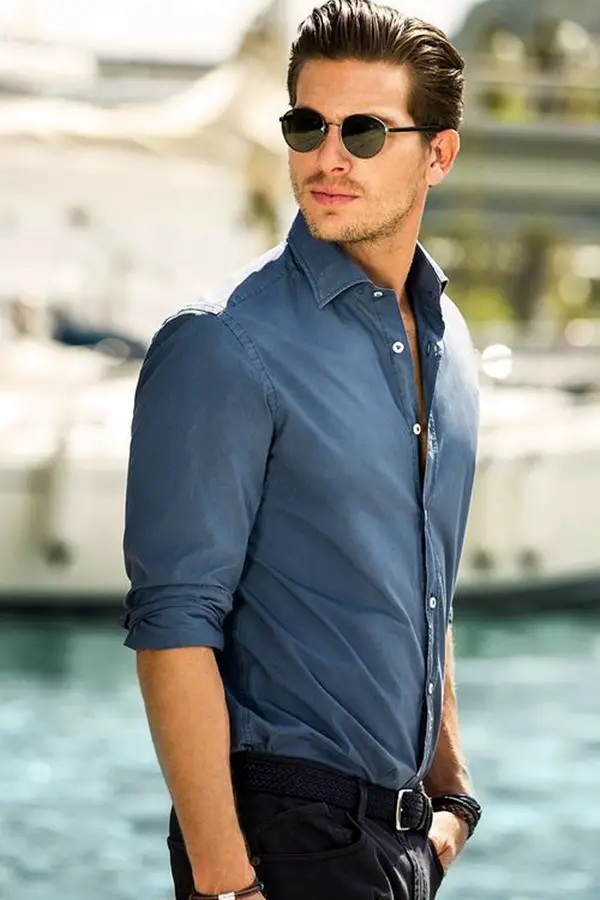 It's very important to match the dress shirt with your suit to create good impression on others.
Solid colors are easy to match with suit like – light blue, white and pale pink.
You can also choose complementary color to match with the color of suit, but make sure the shirt fits well, collar is nicely pressed and just check that there are no stains on the outfit if you are going for business meeting.
Bright colors with bold patterns also make classy business attire for men.
Jackets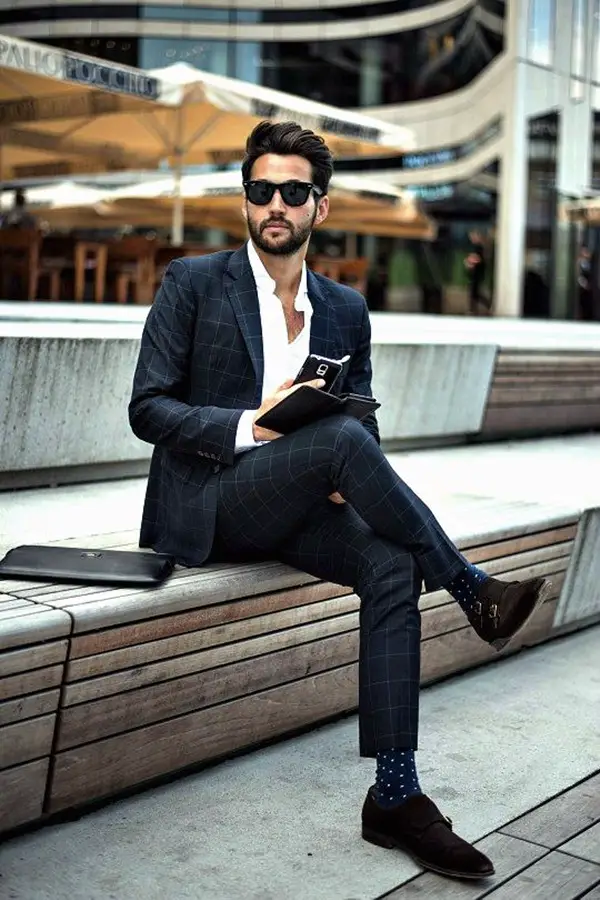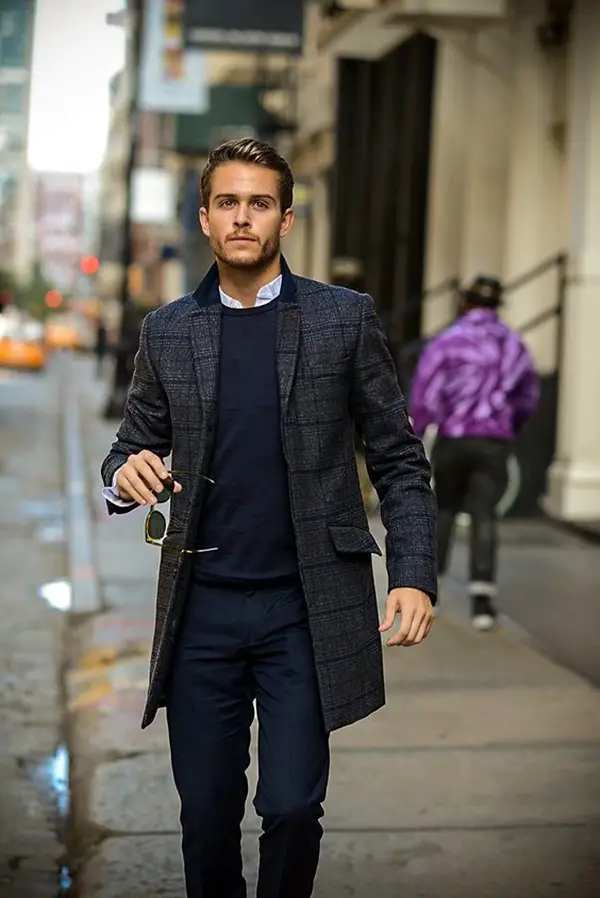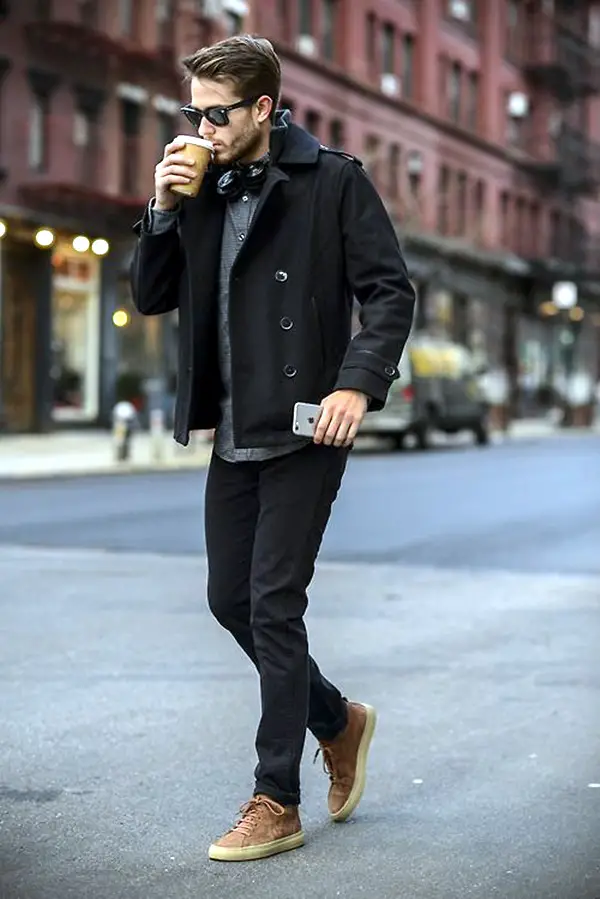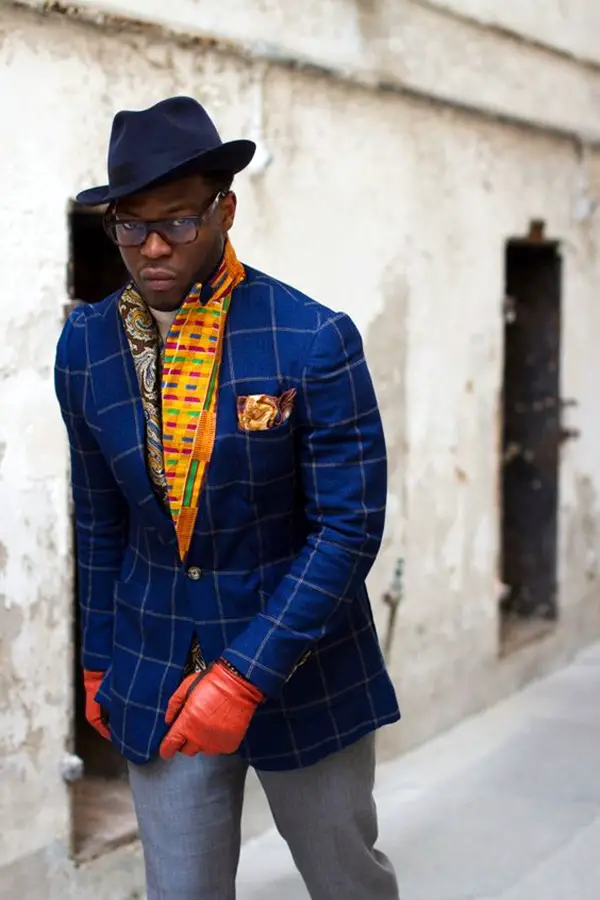 Remember that jackets are always in trend and look superb when you go for business tours. Moreover, they present true aspect of your personality. The tweed jacket idea is easy-to-wear classic style especially for autumn months, but if you are looking for something with contemporary touch corduroy jackets are best choices among all others. Here we have mentioned list of dashing beard styles for men to try in 2016 that will help you to achieve the perfect beard style for you.
V- Neck Sweaters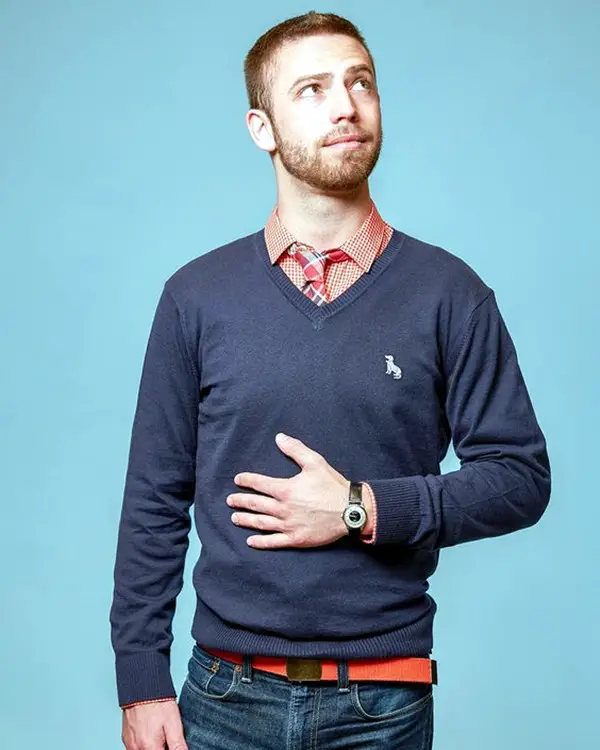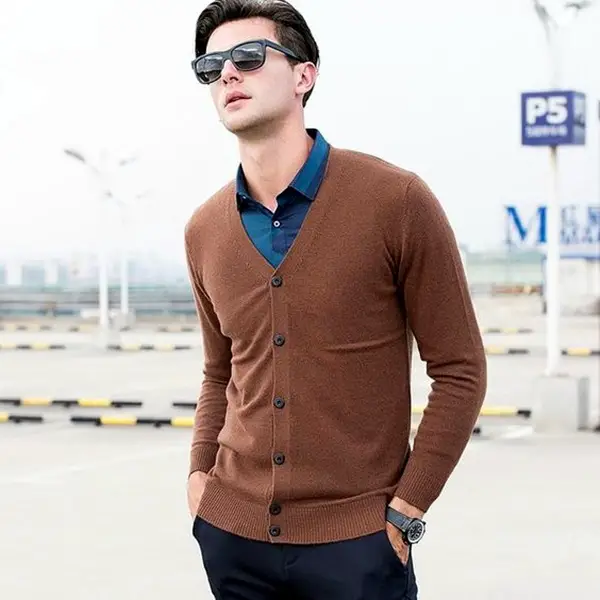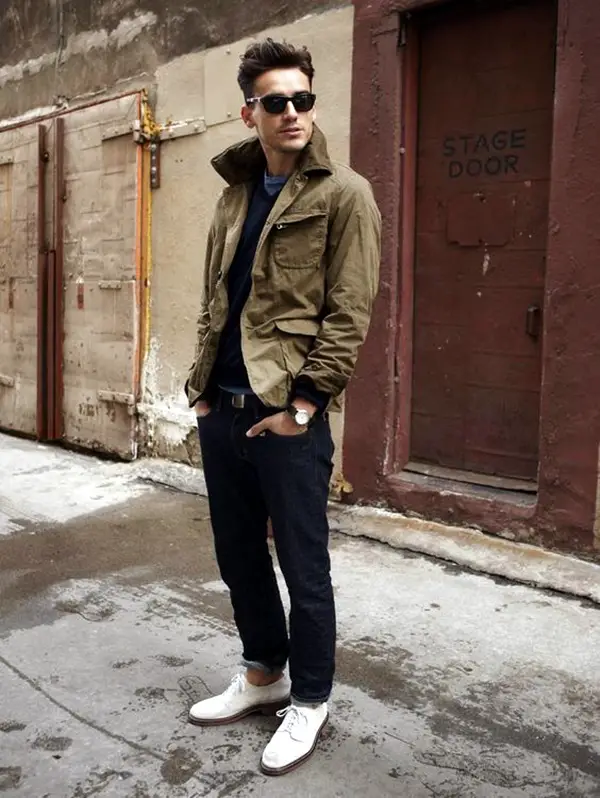 V-neck sweaters look fabulous on men having strong physique. V- Neck sweater indicates your studiousness and are worn by men with full confidence who know how to take care of their attire. The best feature of this outfit is that they are available in variety of colors and patterns, but colors like – navy blue, olive green and grey will surely win heart of people that are in long –term business with you and they might love to flaunt with your style.
White Shirt with Jeans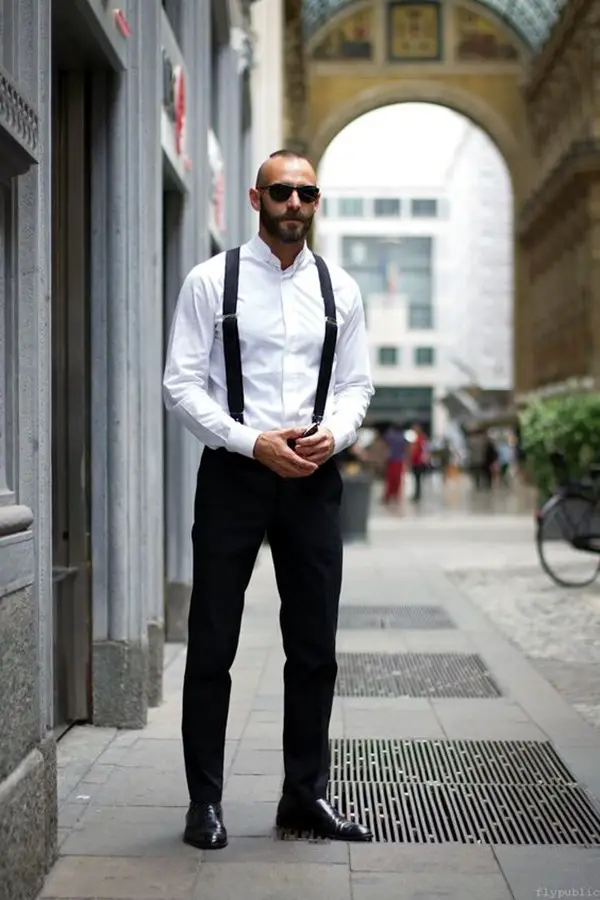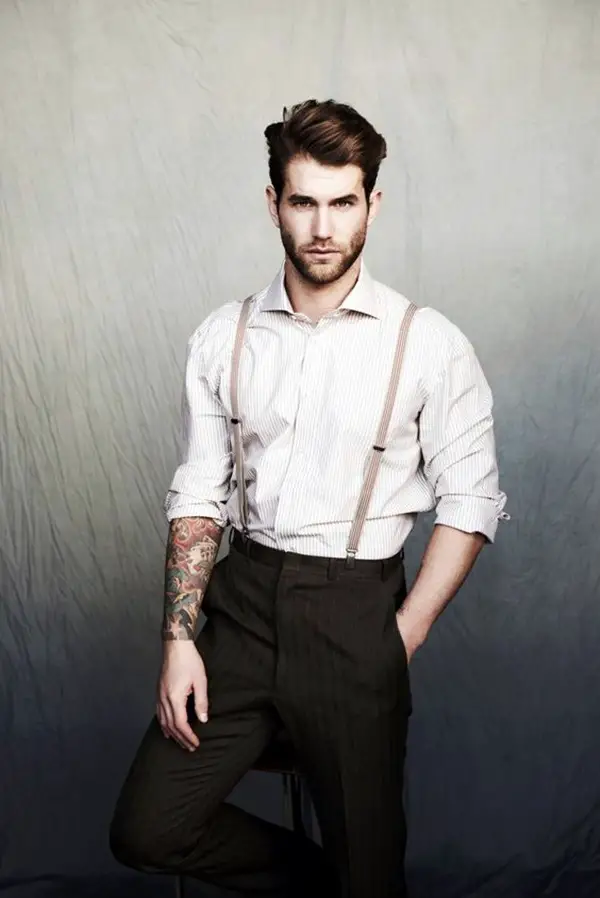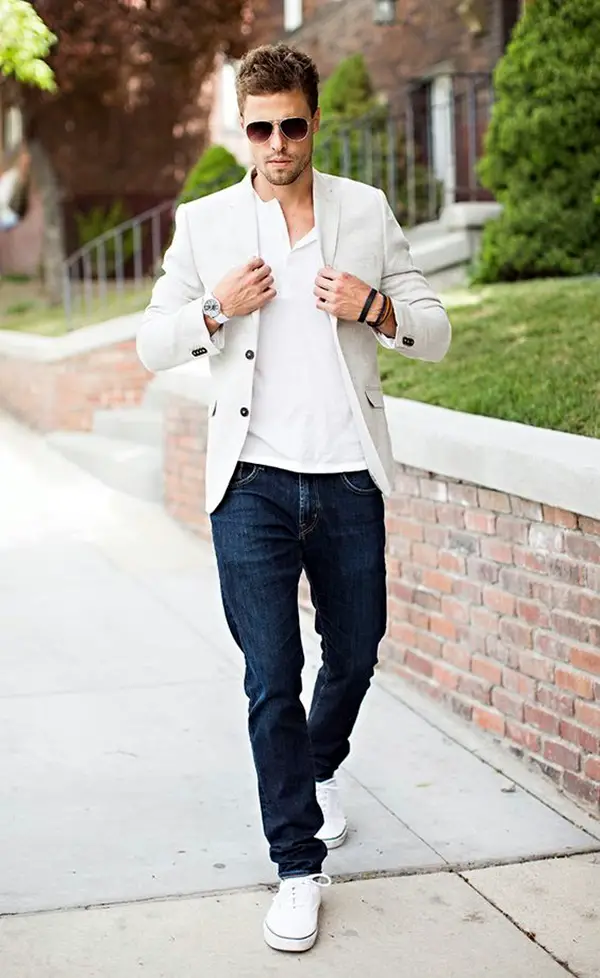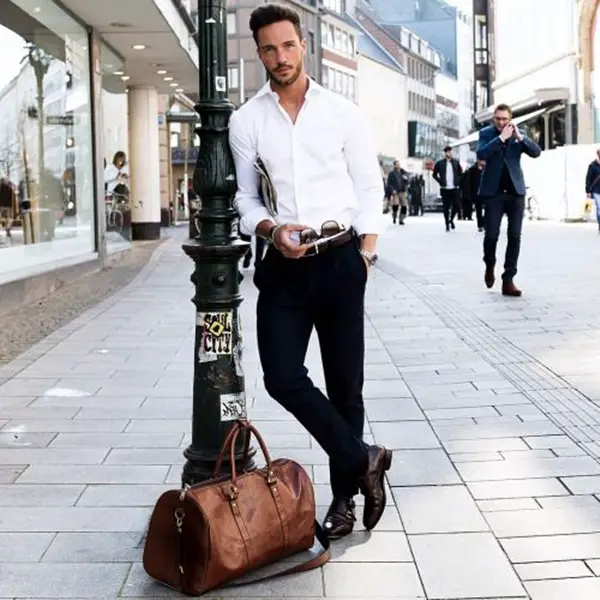 It's among one of the favorite classy business attire for men.
For a well-maintained personality, a nice fitted shirt that's not too loose and not to tight is an excellent choice made by men at professional level.
Also, matching it with a pair of quality denim jeans adds elegant touch to your look.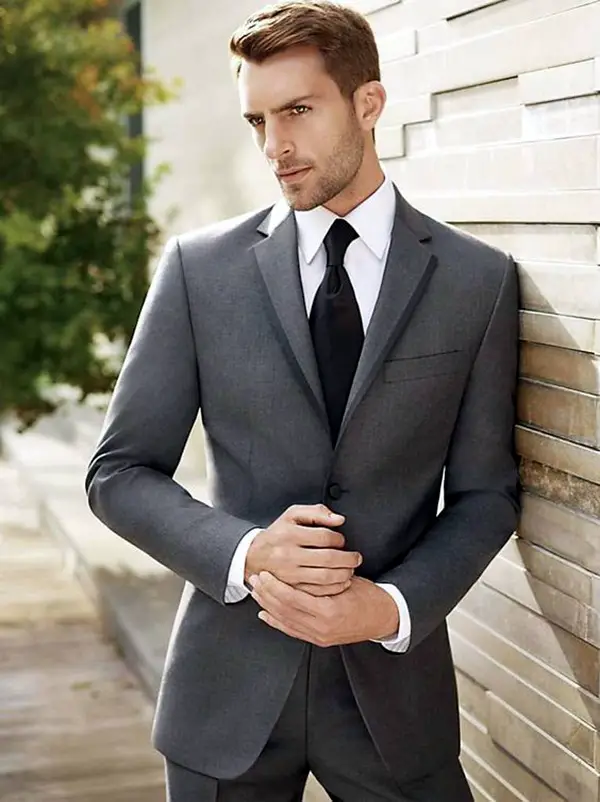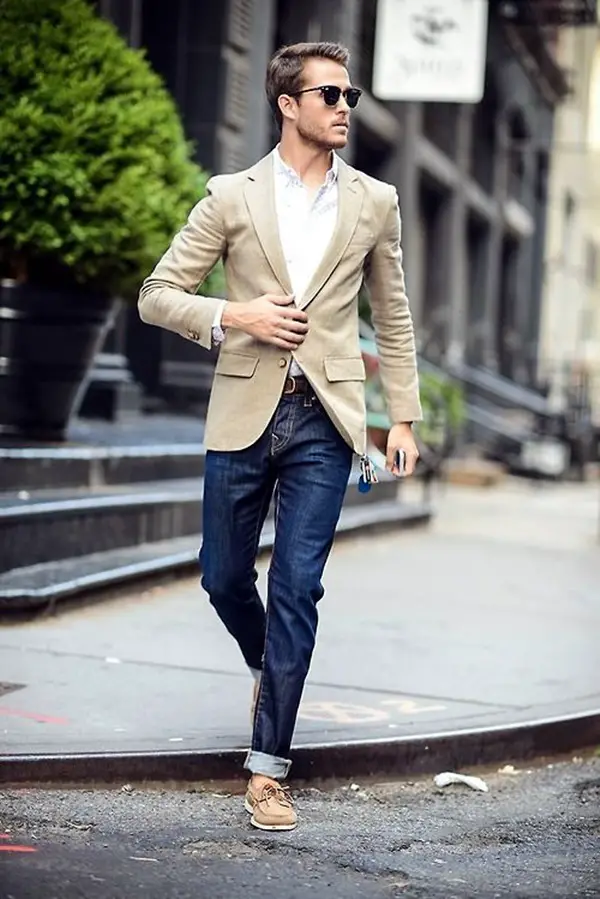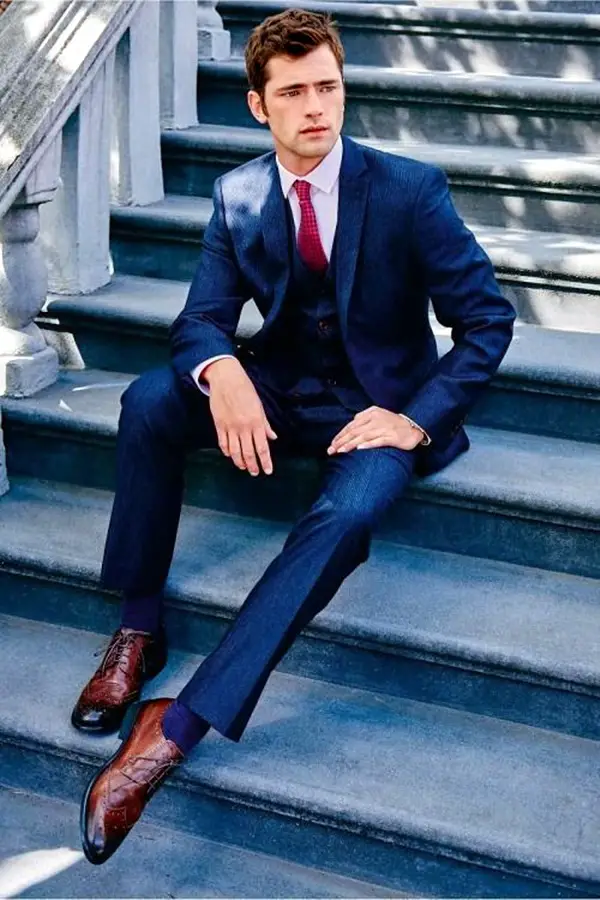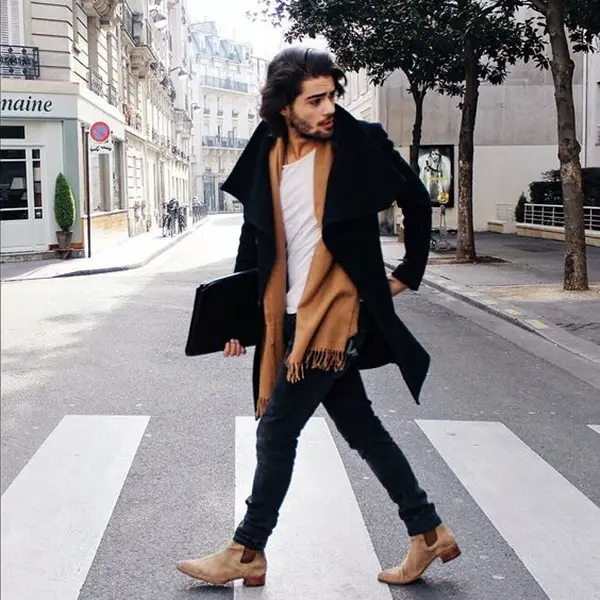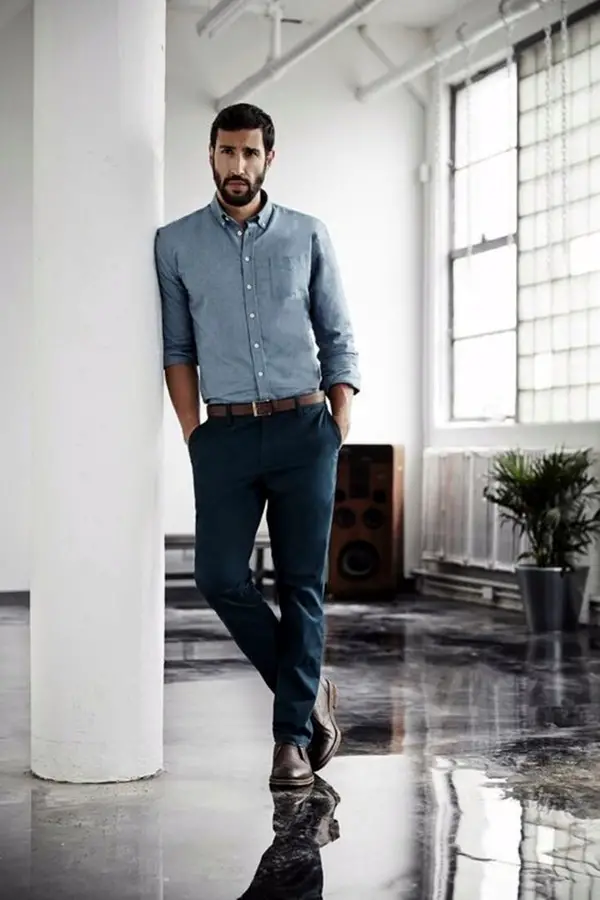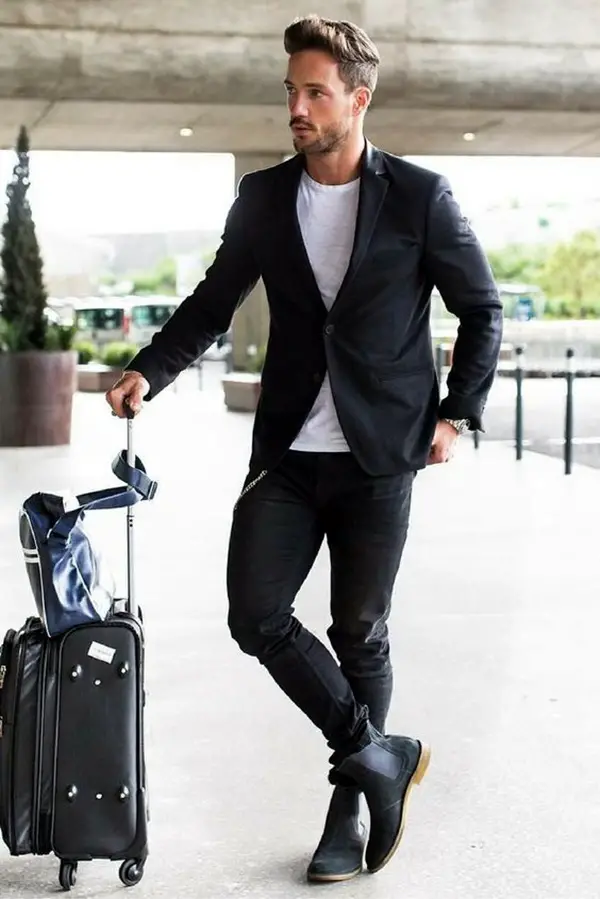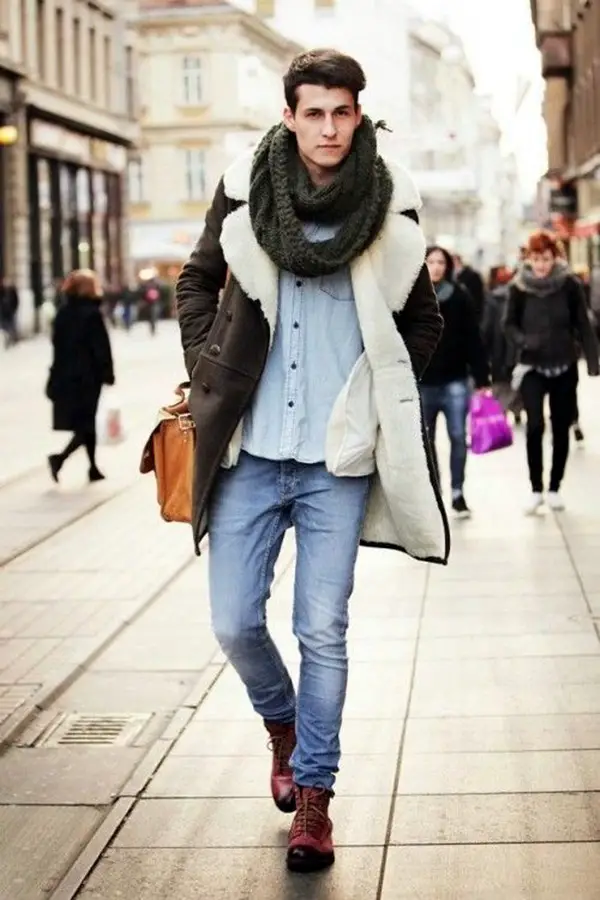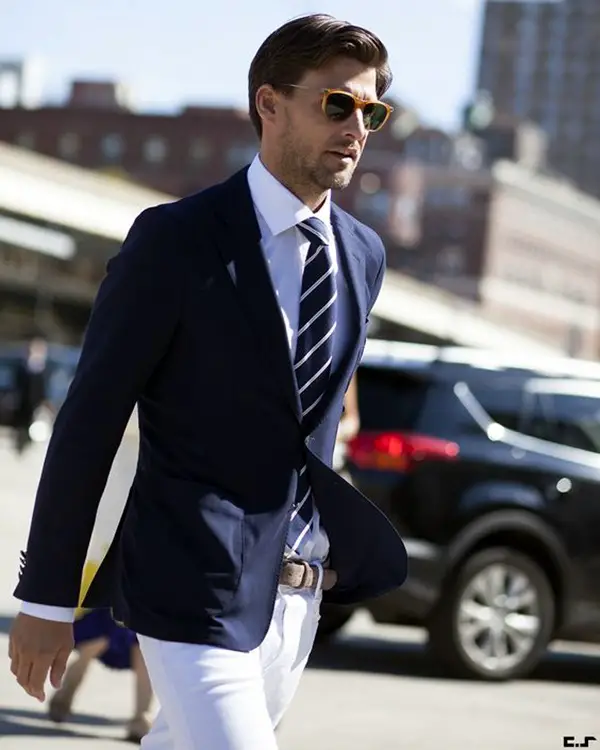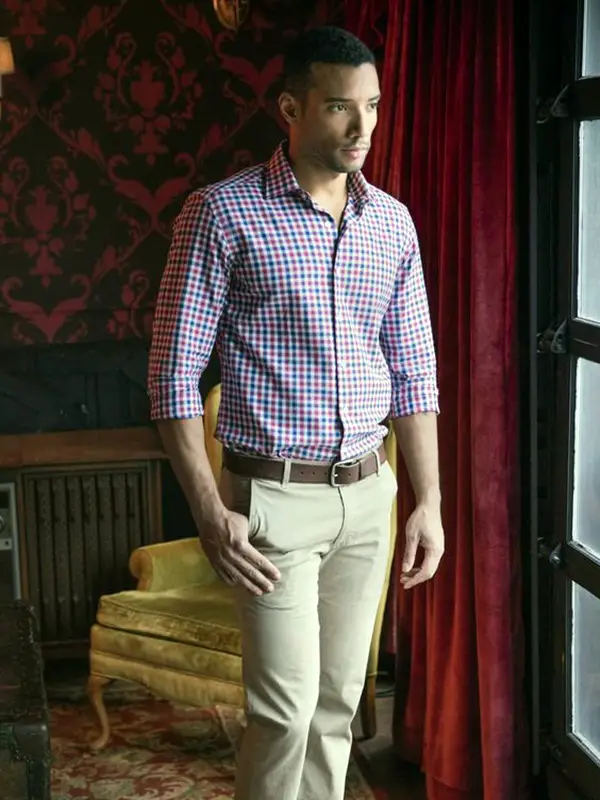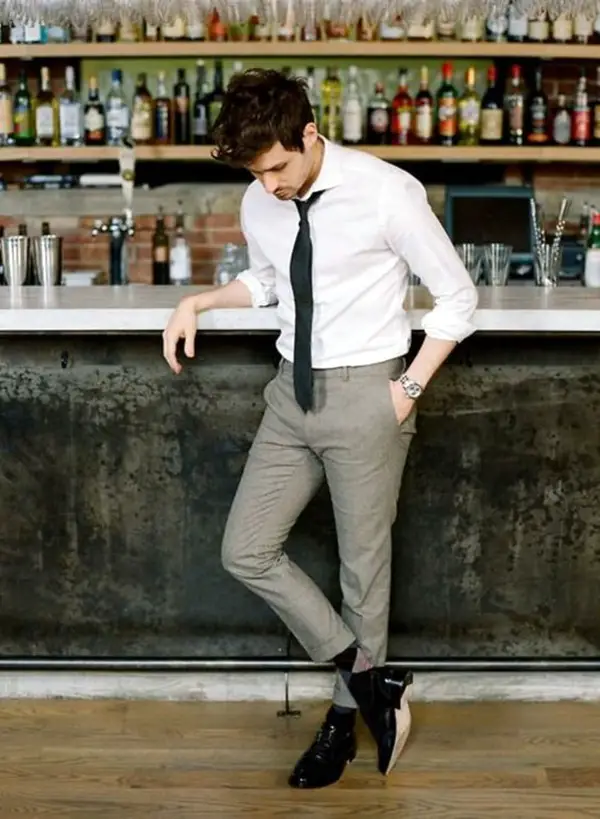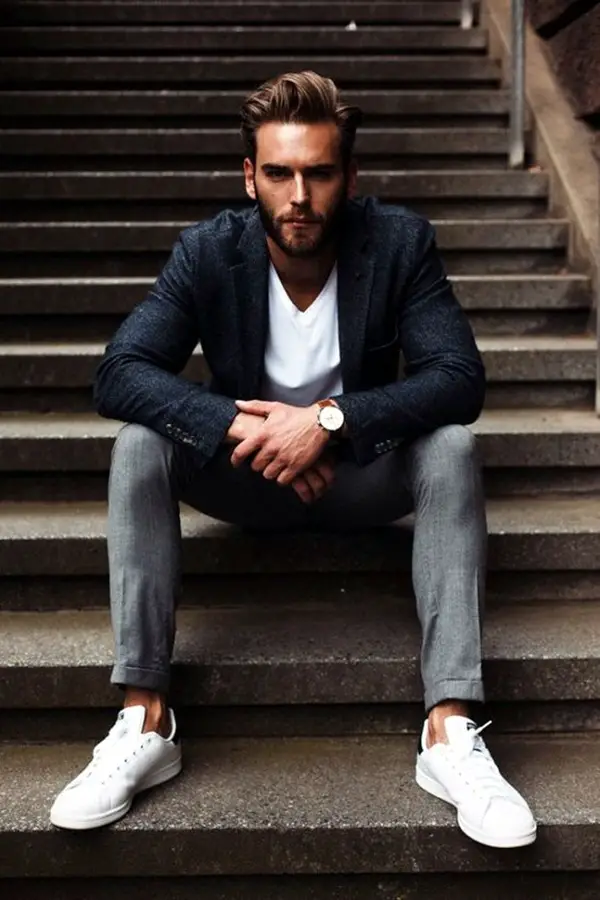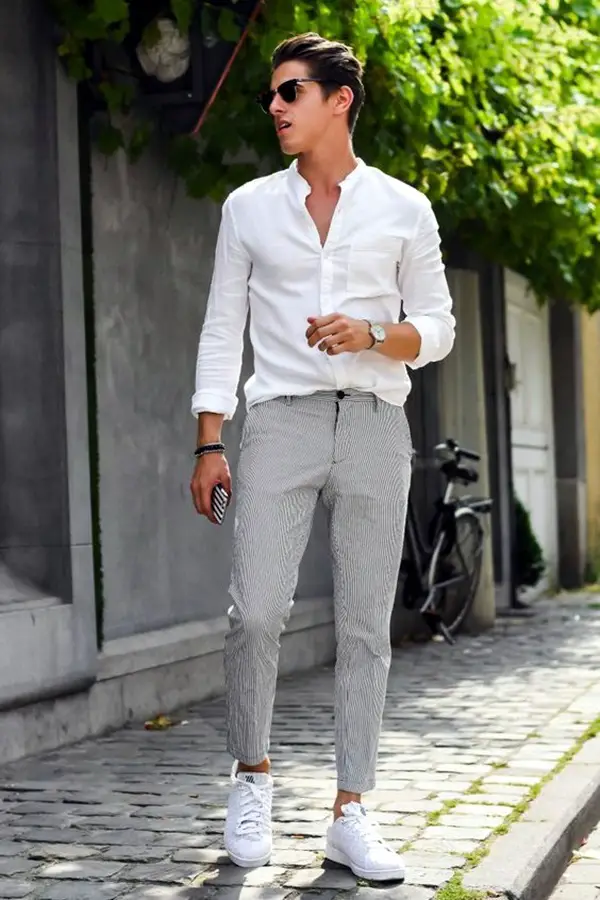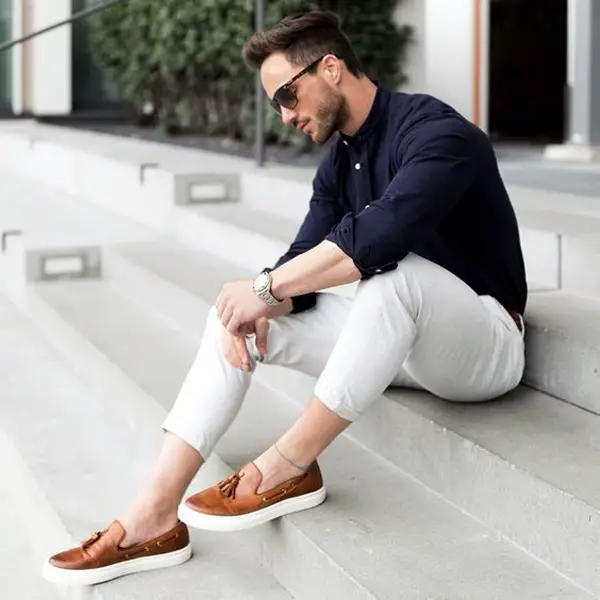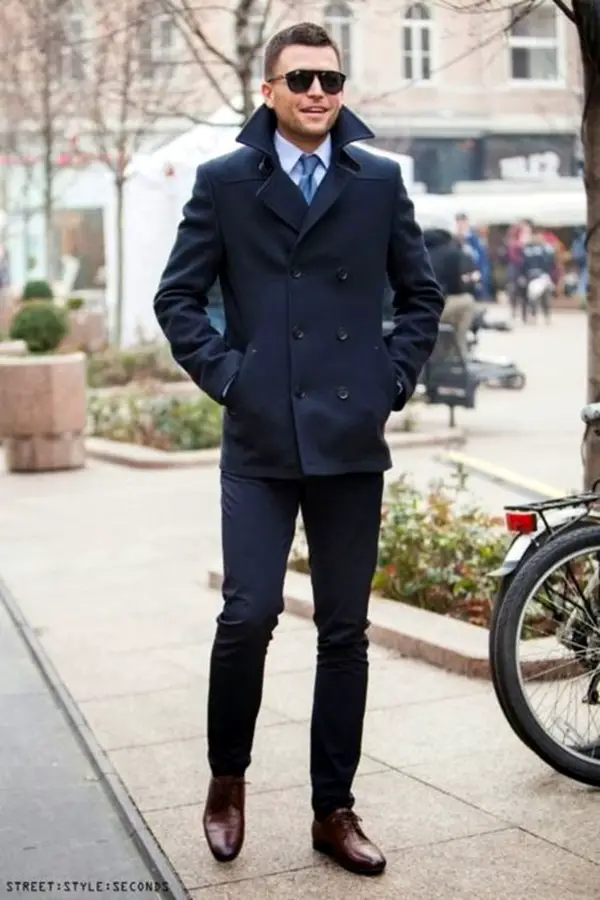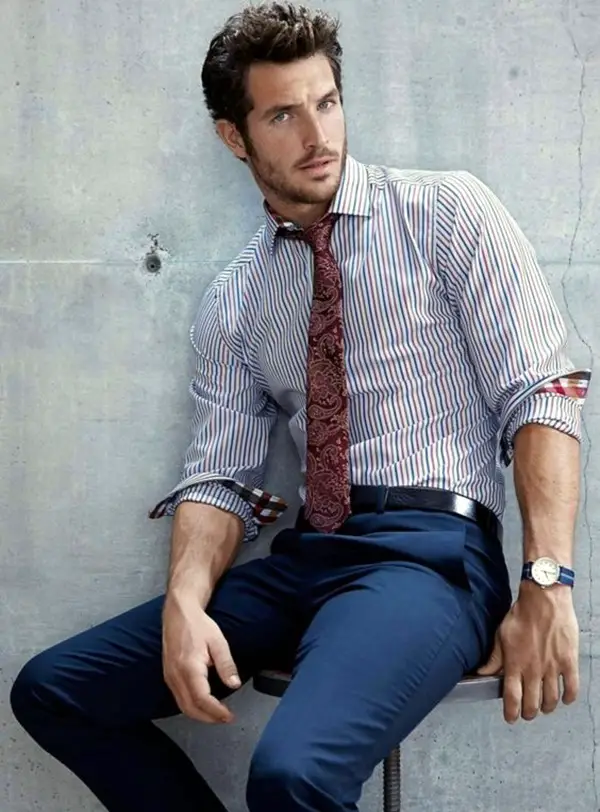 At last, it's always better to dress a little more formally for business. If your business outfit is tailored, clean and professional, then there is no question that you will go wrong with your attire.