Wanderlust has driven many to explore places that they rarely thought even existed on earth. If you are a lover of fairly tales and look for places top explore that quenches your thirst of going beyond the known, then this is a bucket list to check out.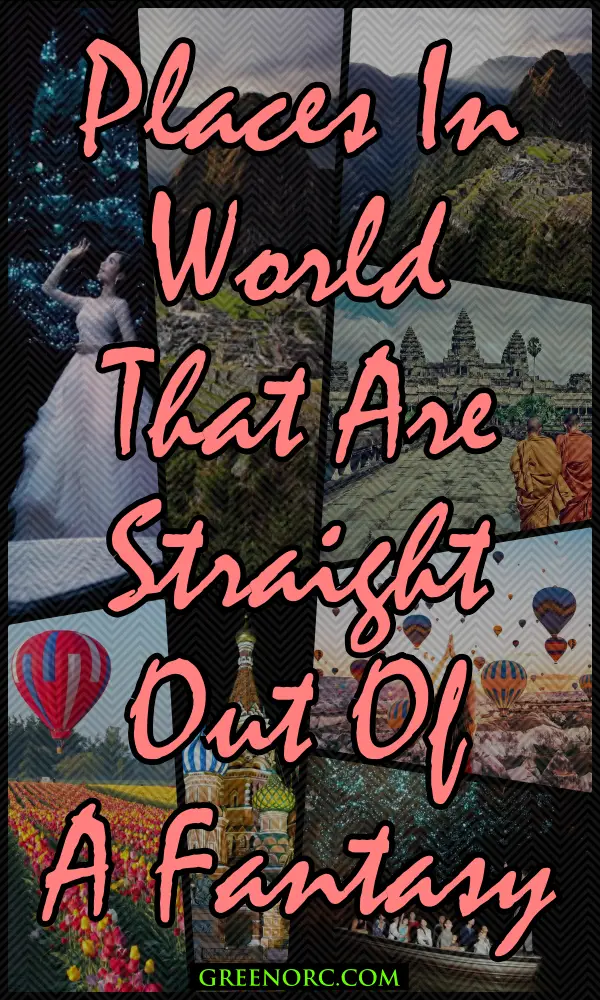 Before you start with the packing, it's time you do a little bit of research beforehand. The world is amazing; make sure you include every inch in your bucket list. Here we have listed some beautiful places in the world you need to visit before you die. So, below mentioned are 10 places in world that are straight out of a fantasy.
Places In World That Are Straight Out Of A Fantasy
Glowworm Caves (New Zealand)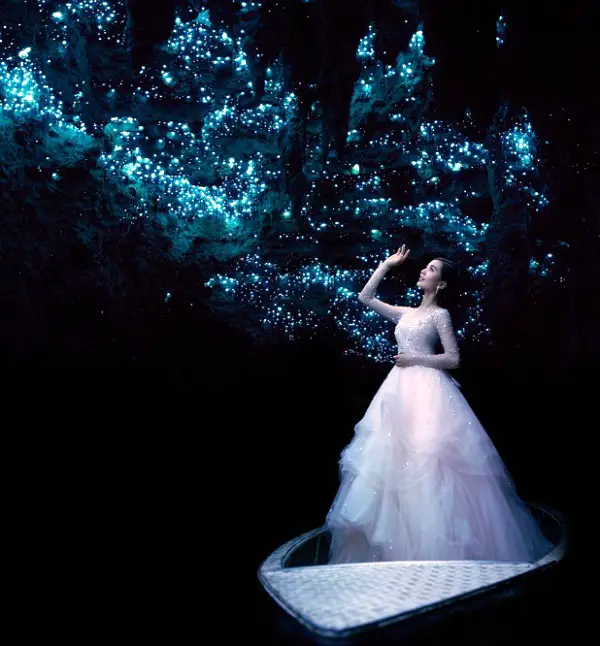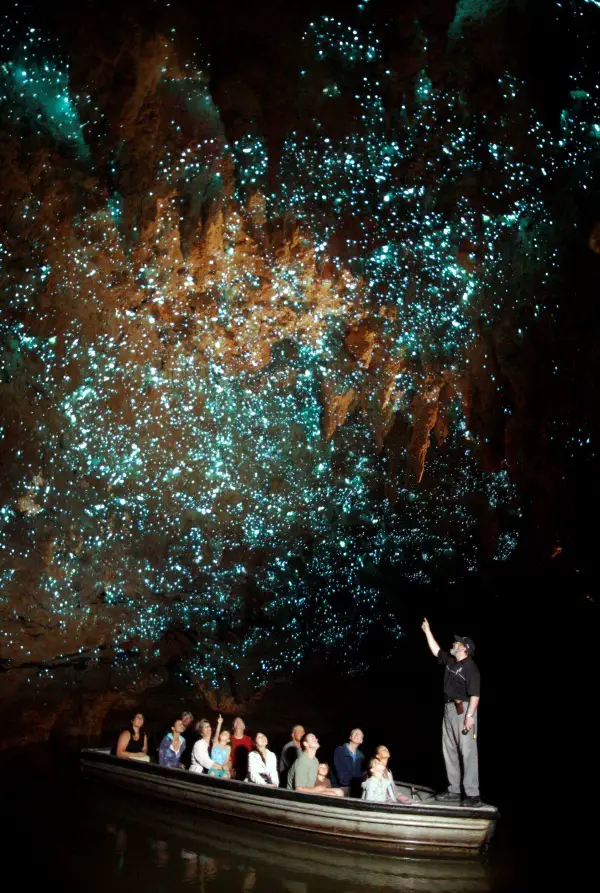 One of the best wonders of the world is the spot called Waitamo caves wherein lies 'Glowworm Grotto'. This zone has a specialty of glowworms igniting the walls and ceilings, contributing to fascinating scenery. A strange thing is that the species is exclusive to New Zealand and is barely the size of a mosquito.
Italian Dolomites (Italy)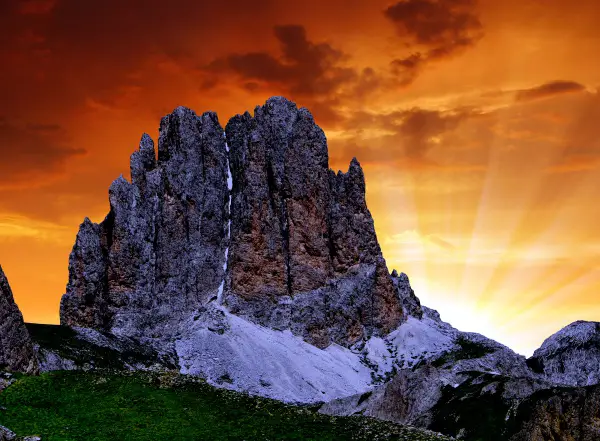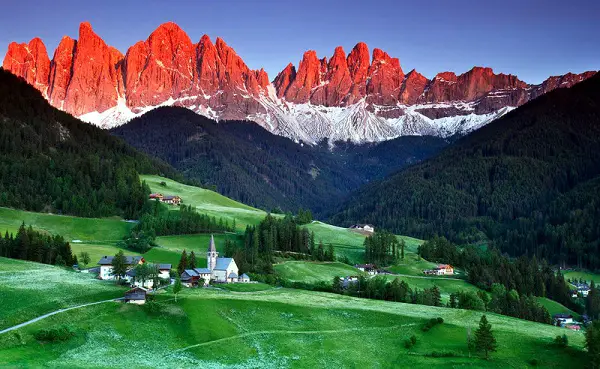 Straight from the Arcadian paradise as in 'The Pastoral Symphony' (Fantasia) , the scenery will surely remind you of how the ancient Roman gods- Jupiter and family emerged from the clouds and moved towards the valley. The lands and very imagery will make you feel you are right next to the Gods.
Plitvice National Park (Croatia)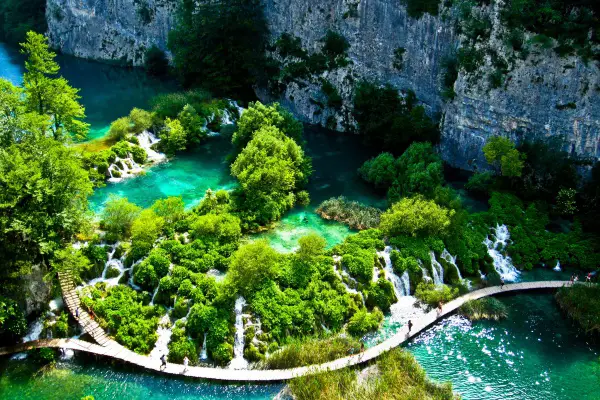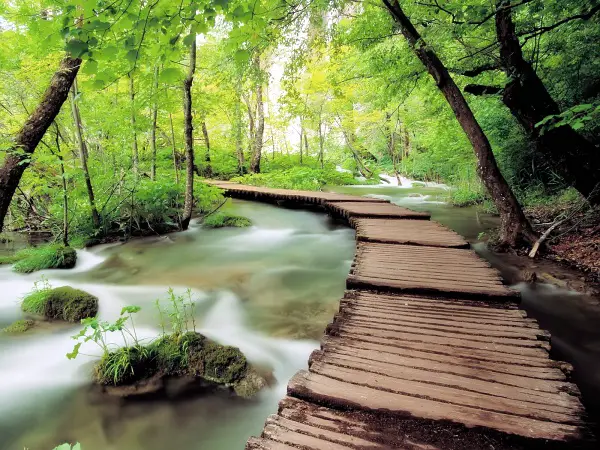 This magical place will make you feel surrounded by the aquamarine pools filled with icicles and feathery-white pines at the time of winter. Alongside are the rich forests and paradise like colors that makes one reminisce of summer. A strange combination that will transport tourists into a land of happiness!
Saint Basil's Cathedral (Russia)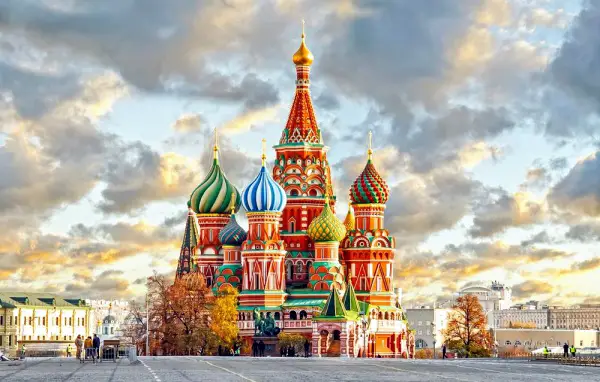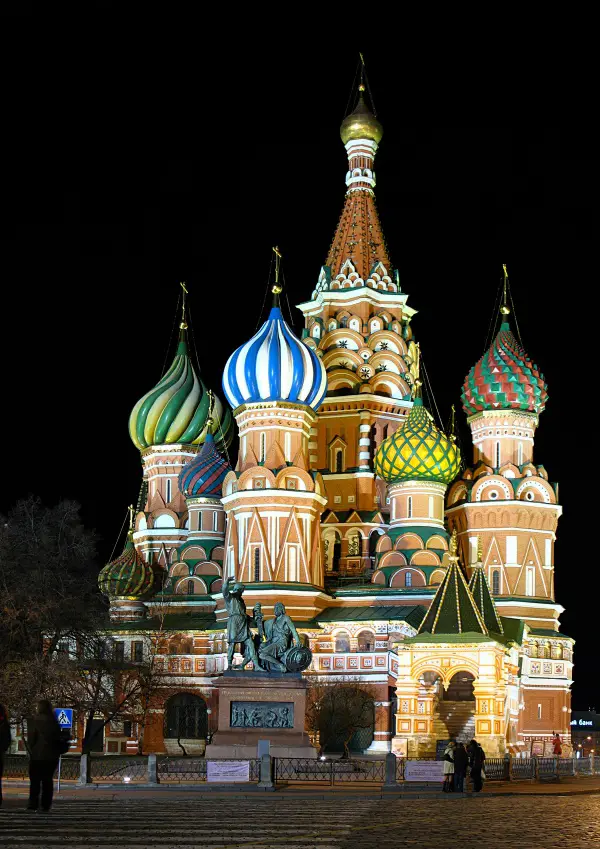 Popular as the Cathedral of Vasily the Blessed, this Moscow based tourist spot is now a museum which was once a church. What stands out about the structure is the exquisite combination of bright hues made on a quirky architectural pattern. No wonder, many call it a somewhat whimsical yet stunning piece of work. We have a good idea, to explore new destinations where you have never been before and experience most dangerous adventure sports of the world that you can't just find anywhere.
Angkor Wat (Cambodia)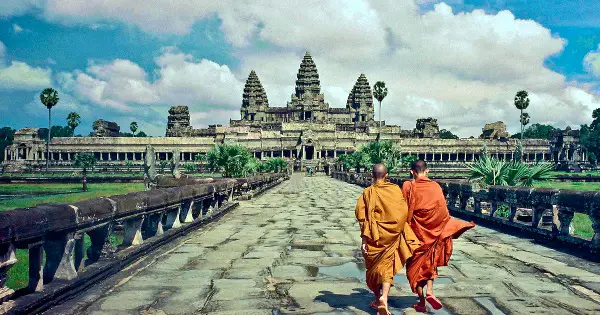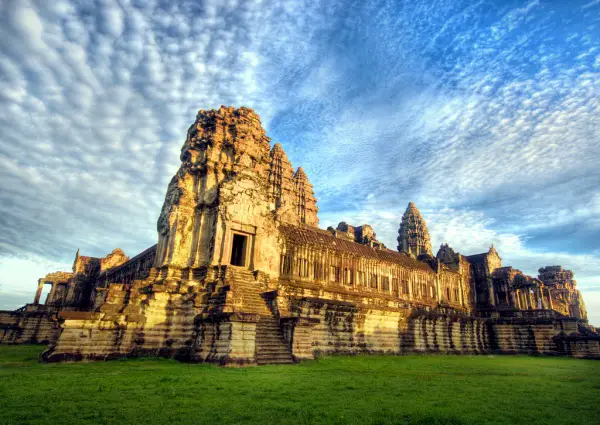 We identify Angkor Wat as the 'city of temples' for it's a religious place based in Southeast Asia. Such is the fame of the zone that Cambodia is most often known for this. Apart from the architectural style, the moss remains and overlapping vines offer an ancient appeal.
Neuschwanstein Castle (Germany)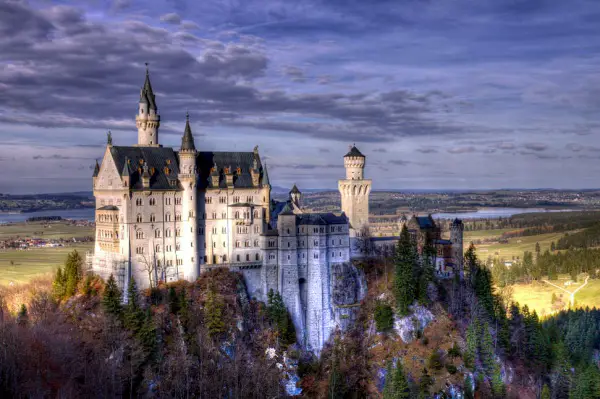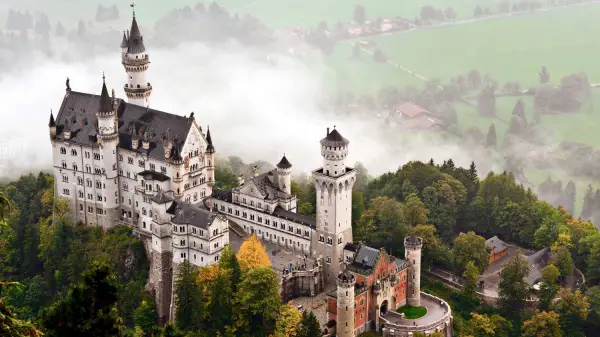 This has an impressive history that dates back to 1868, when Ludwig II of Bavaria has built this lavish castle for seeking refuge from the outside world. Rarely would anyone believe that given the structure that is also the inspiration for 'Sleeping Beauty castle in Disneyland'. Currently, it's one of the most visited must-see tourist spots.
Cappadocia (Turkey)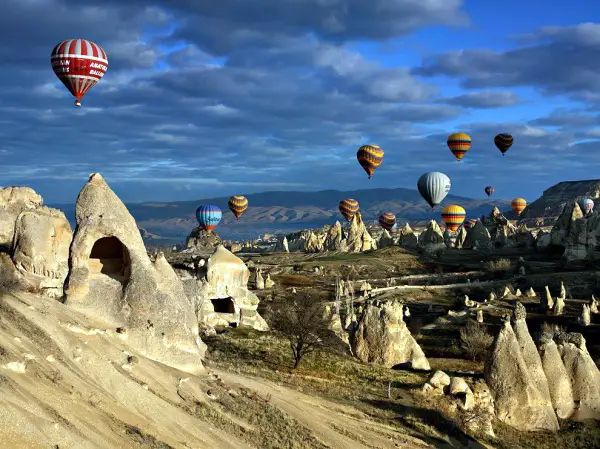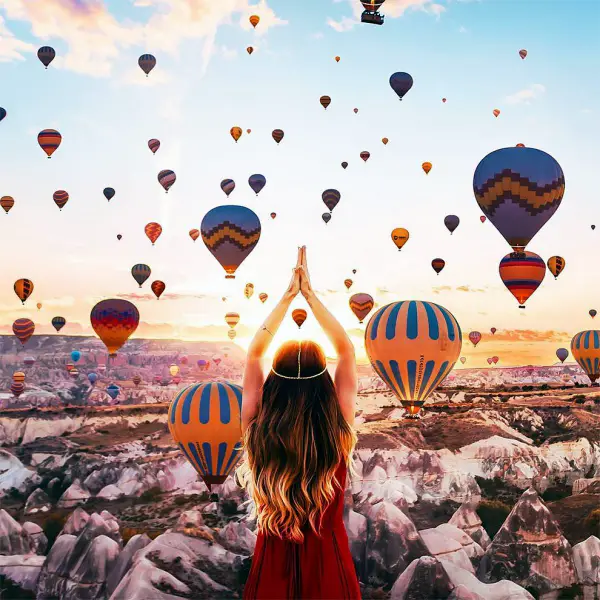 A fantasy city that's no less than a marvel, the pillars and towers here are like 'turret-like caps' made of rock solid stones on soft pedestals. It is amazing how the breathtaking beauty of nature has also been molded by humans to make into habitations, better known as 'fairy chimneys'.
Macchu Pichu (Peru)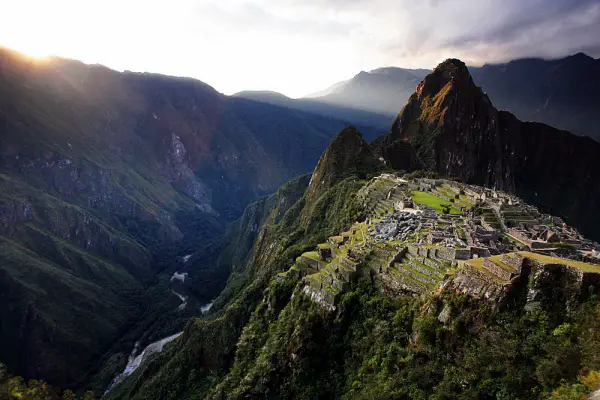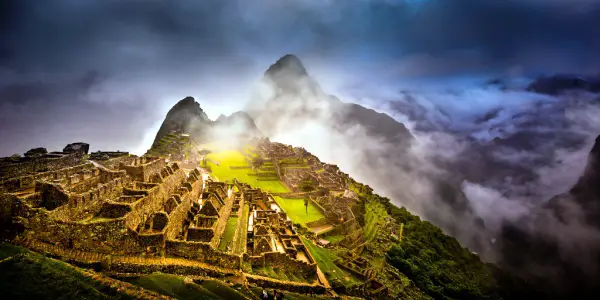 A city in the clouds, Machhu Pichu is known for its sacredness. One look at the stones and rocks and you will know how the winds and stars and all other aspects of nature have different stories to tell. The ruins too overlook the valley Urubamba which looks splendid.
Zhangye Danxia Landform (China)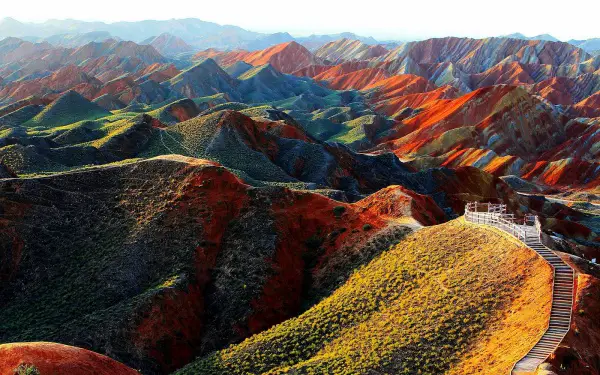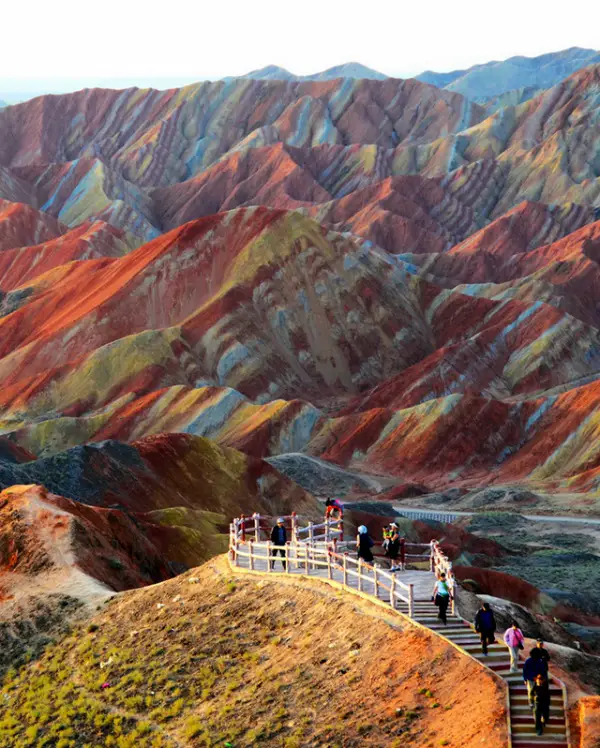 A perfect blend of colors, the reason behind this extraordinary shade in this range of mountains is the result of mineral deposits and red sandstone. For over 24 million years, this has continued to lend this rainbow effect.
Skagit Valley Tulip Fields (United States)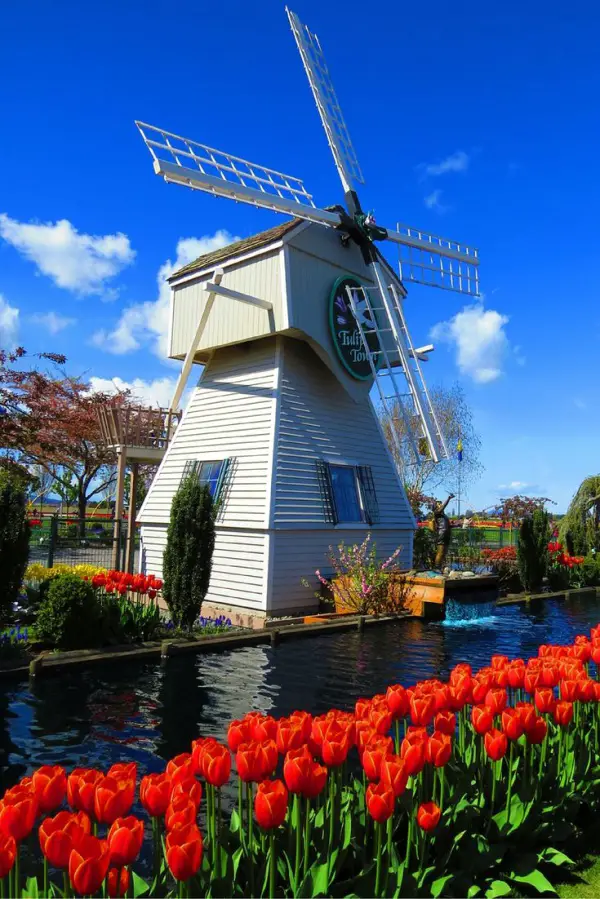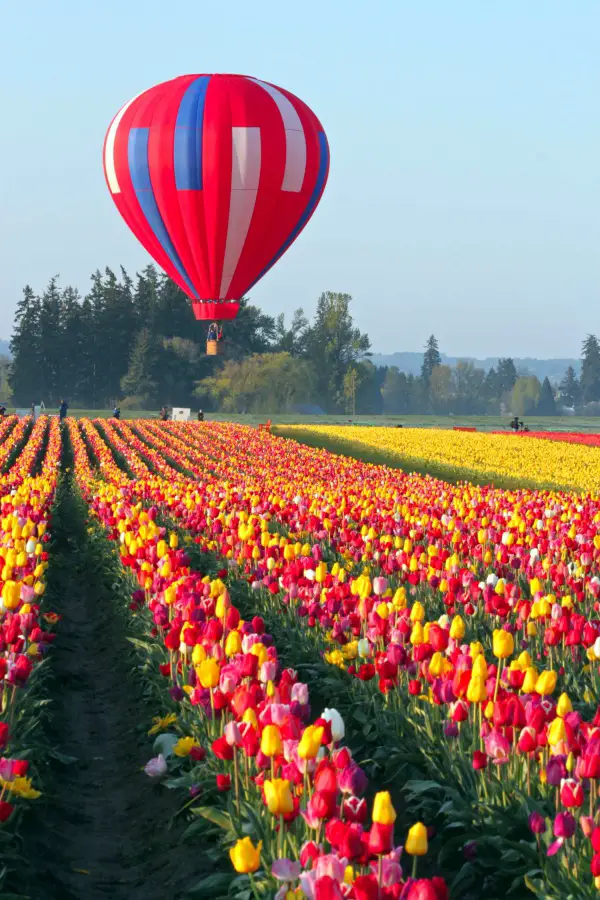 The fields located at Washington State are thronged by travelers over the world in between April 1 to 30 for the most part as the flowers are in full bloom then. Want to become an aficionado about the extraordinary wonders of the earth? If yes, then here we will give you a heads up of all the nature's incredible scenes. The festival is celebrated in a form of driving tour as there's nothing one designated 'site'.
So pack your bags and visit these places in world that are straight out of a fantasy at the earliest!