The best summer style means the outfit in which you feel comfortable and can relax for long hours without looking messy. In this world, there is nothing better than an outfit that is both comfortable and stylish. Summer is the time when young college girls and ladies love to go for shopping and try to incorporate such pieces in their wardrobe that are unique and perfect for making others jealous.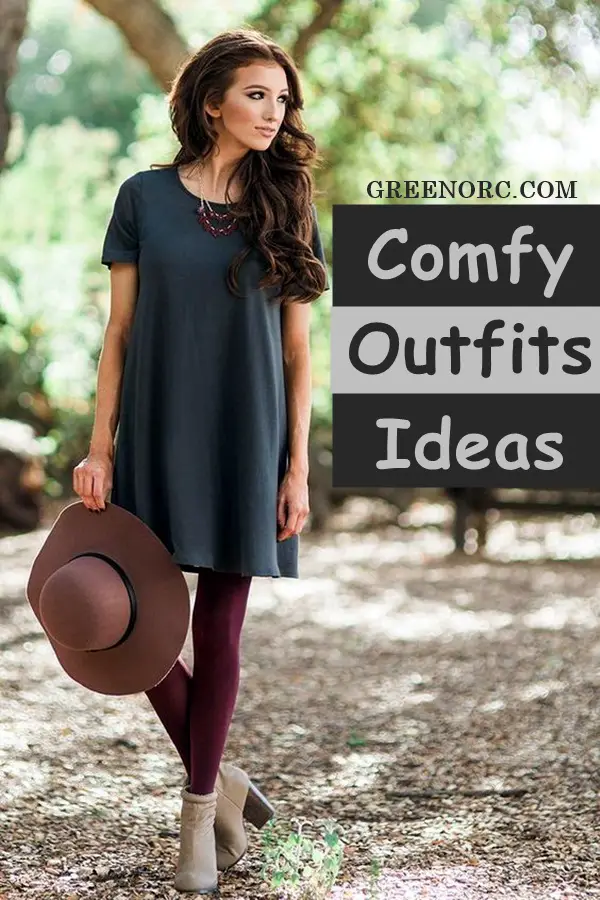 We assure you comfy outfit's ideas to try this summer will definitely going to prove one of classic must-haves for your wardrobe. They are comfortable, convenient, cool and easy to style.  To tolerate the excessive heat in summer, we usually look for clothes that make us look fresh and figure –flattering. There are certain basic shopping tips that can help plus size women dress up elegantly. Let us learn in details the 10 Basic Shopping Tips for Plus Size Women.
Comfy Outfits Ideas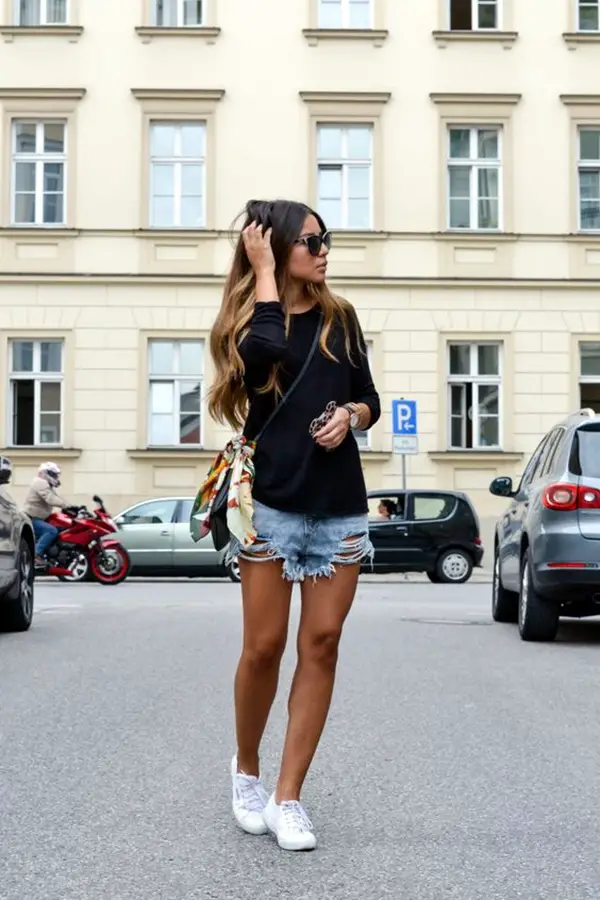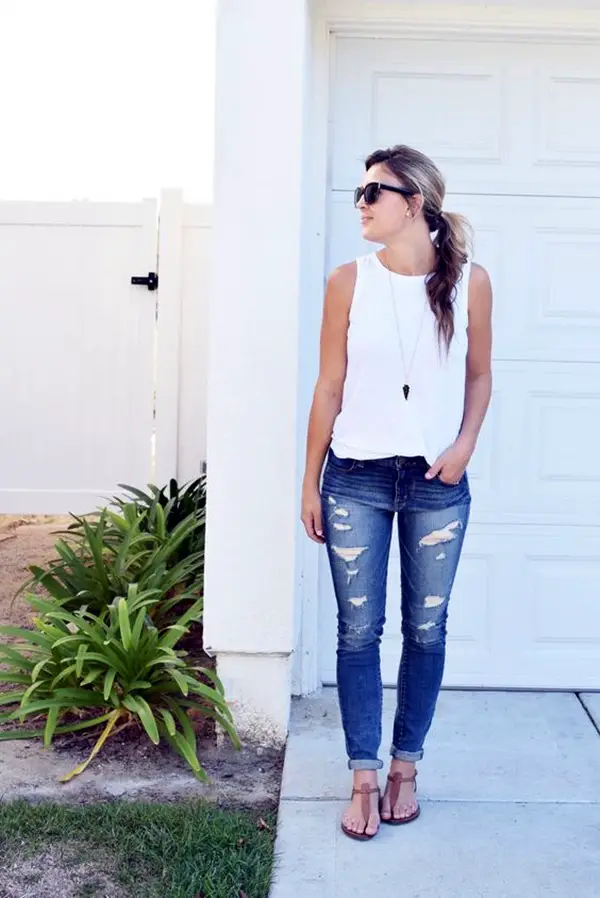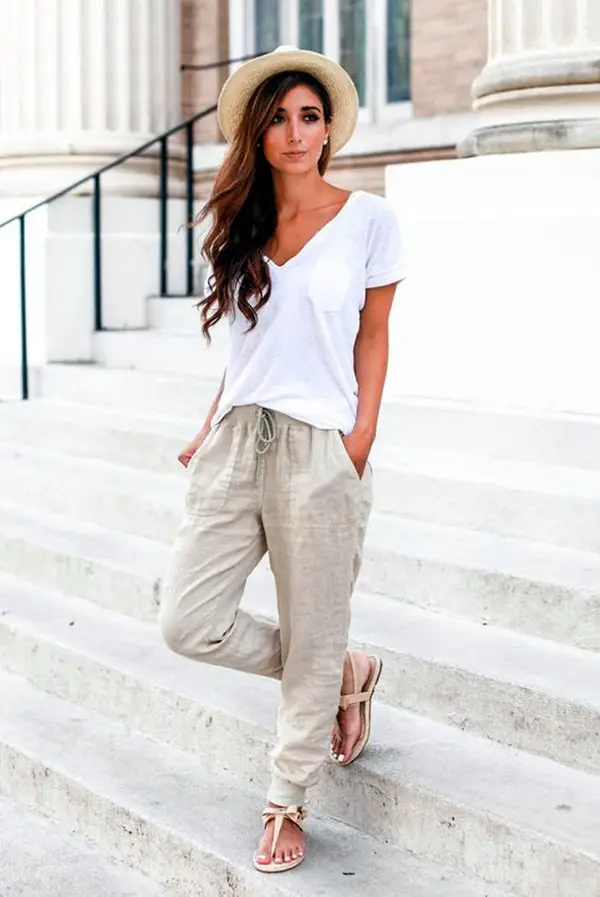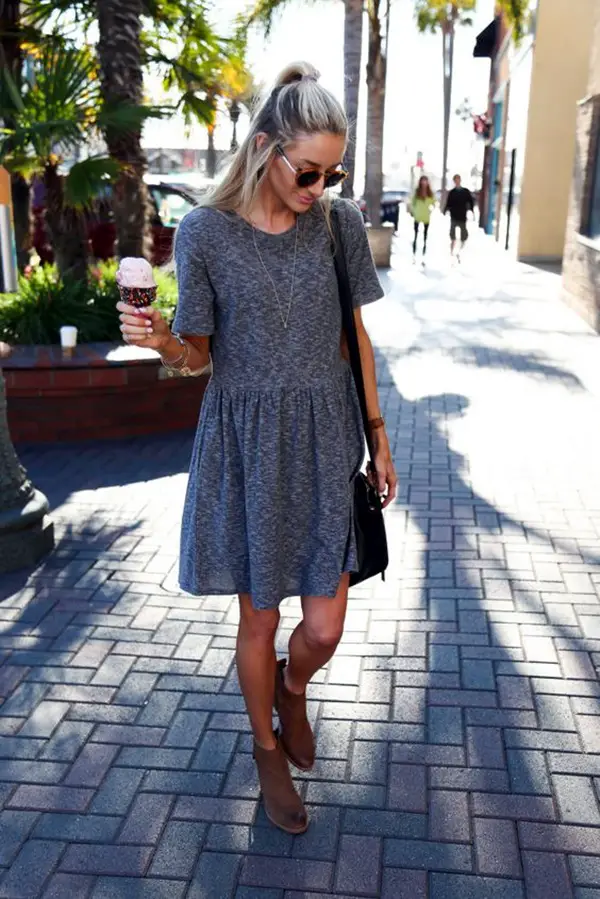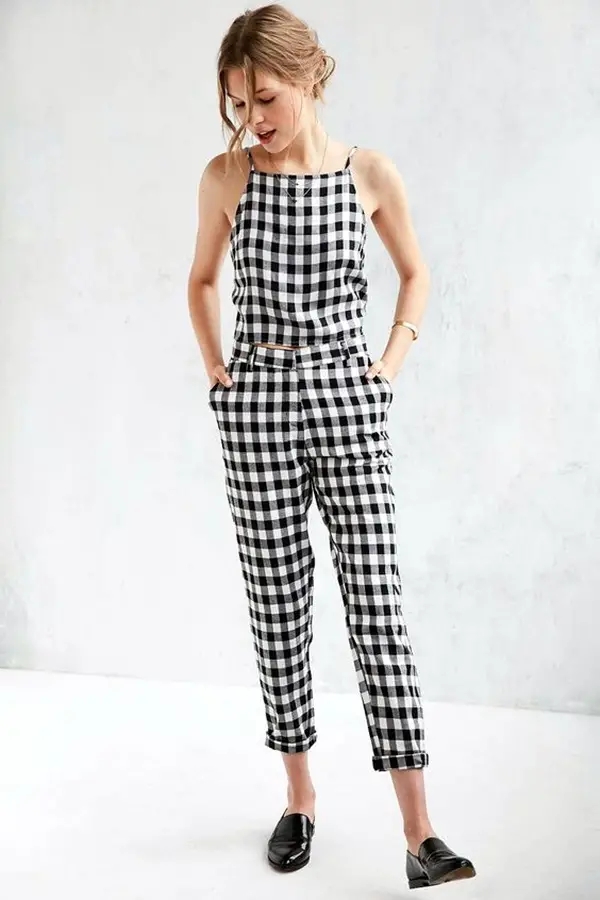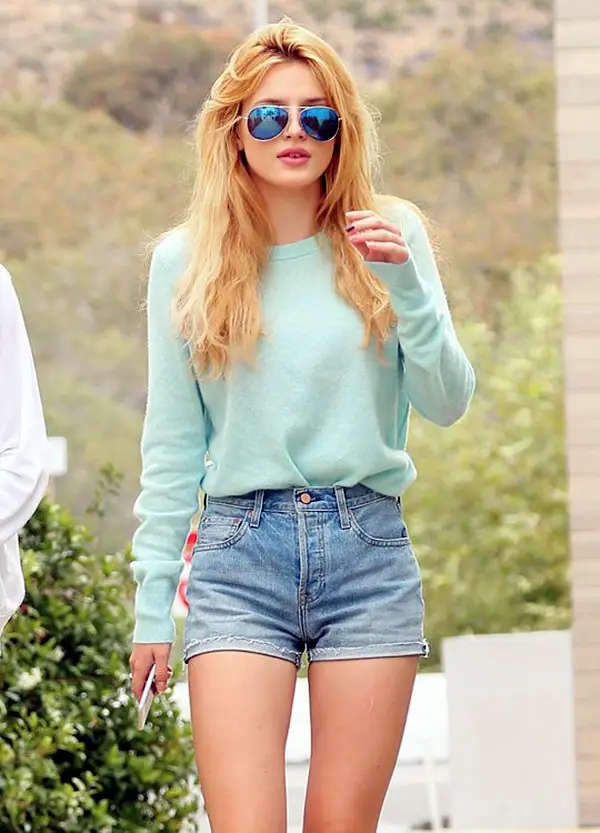 To choose classy work outfits ideas for this summer season is not a difficult task, but you make sure that outfits you desire are perfect for official meetings and seminars as well as prove inspirational to others.  What to wear in summers is a big question by both men and women? So, let's take a look over some amazing comfortable yet stylish outfit's ideas for you to copy this summer.
Denim Shorts with Black Blazer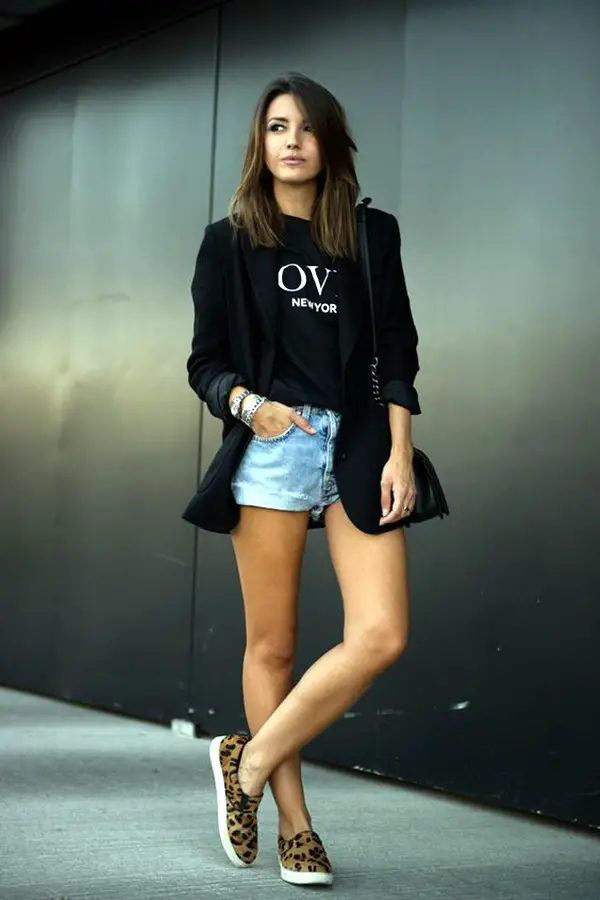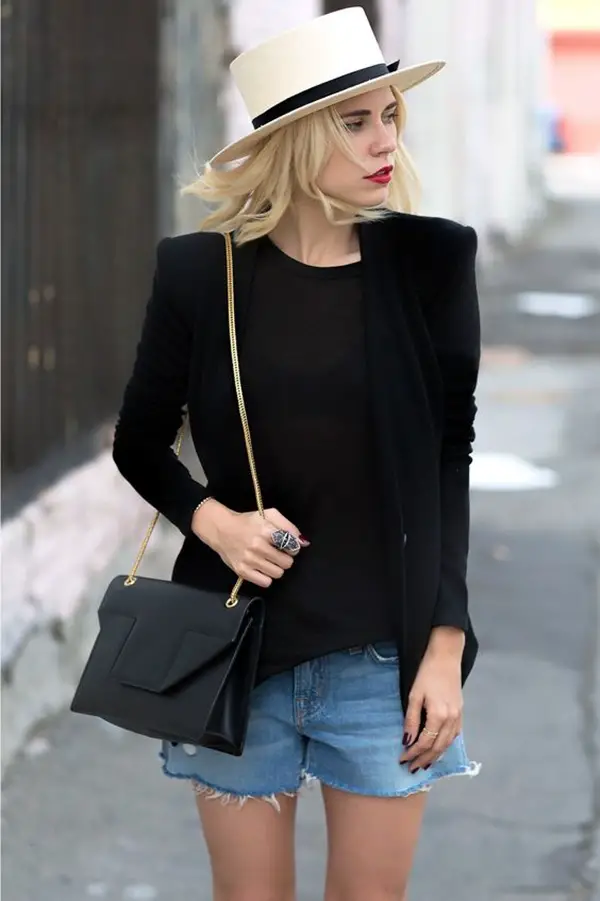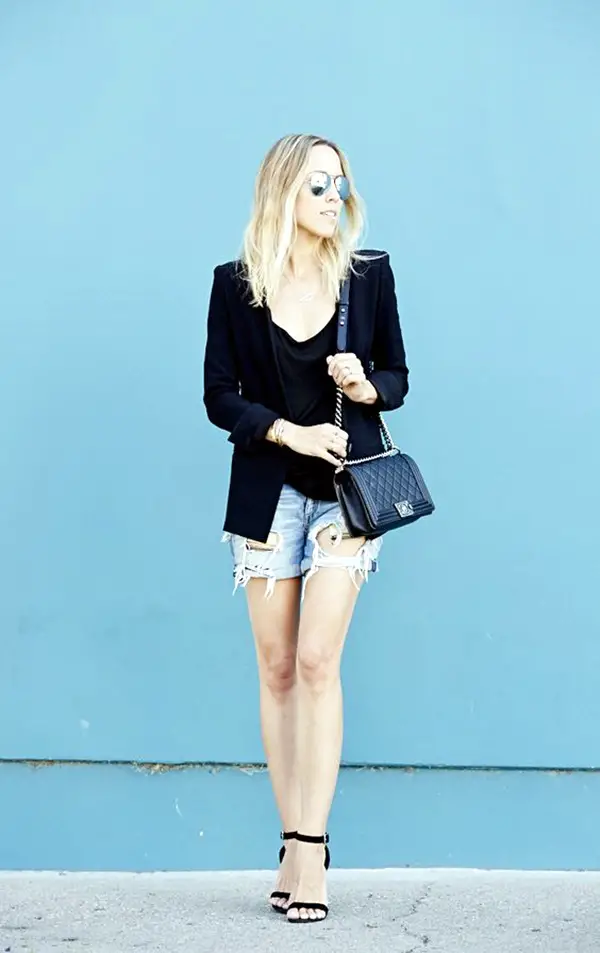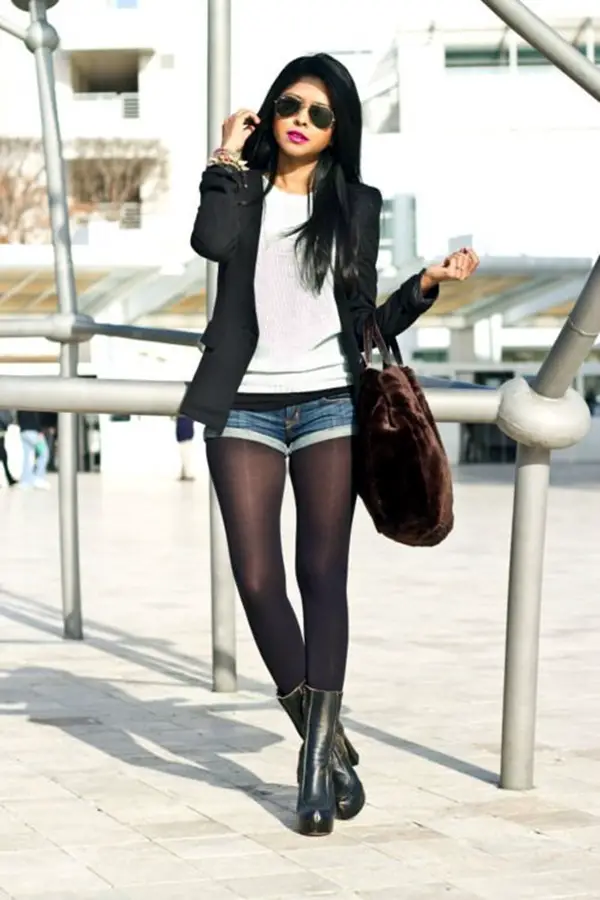 Shorts are always great for summer because they can turn any simple shirt or t-shirt stylish and make your legs look longer. They are great for all occasion.
A black blazer is a must –have staple for women who have to go to work in the early morning.
To make your look less formal, you can also pair it with ripped jeans which will make your overall look more casual.
Dotted Shirt with Shorts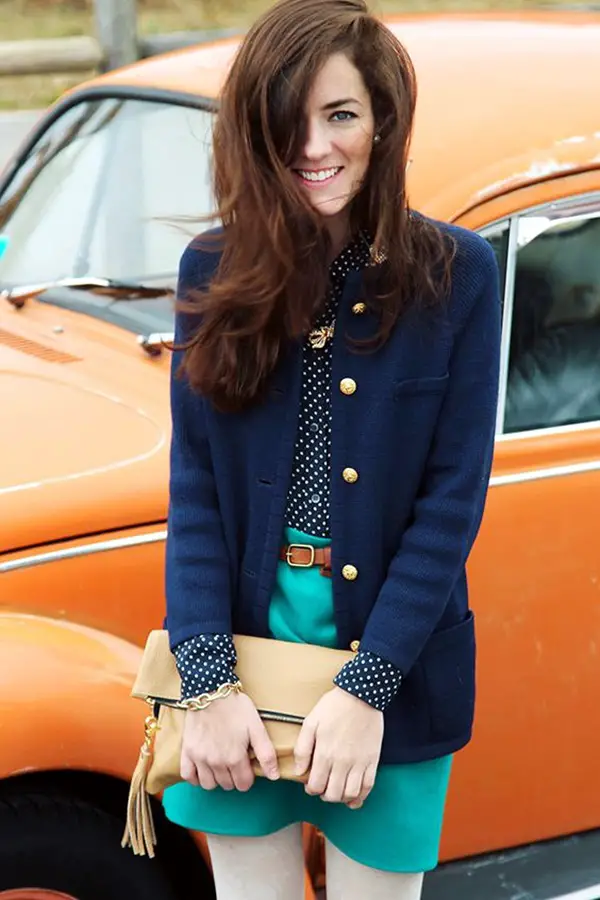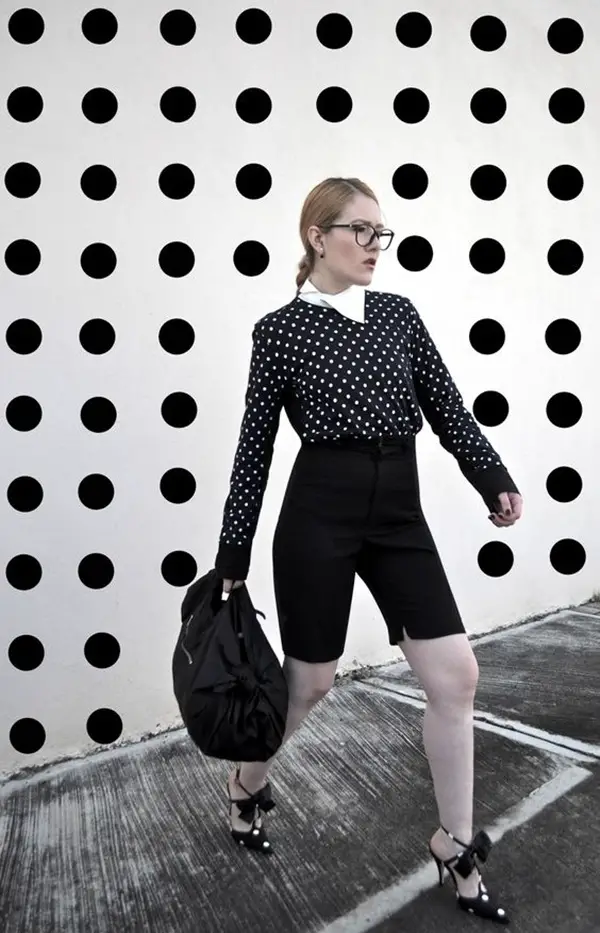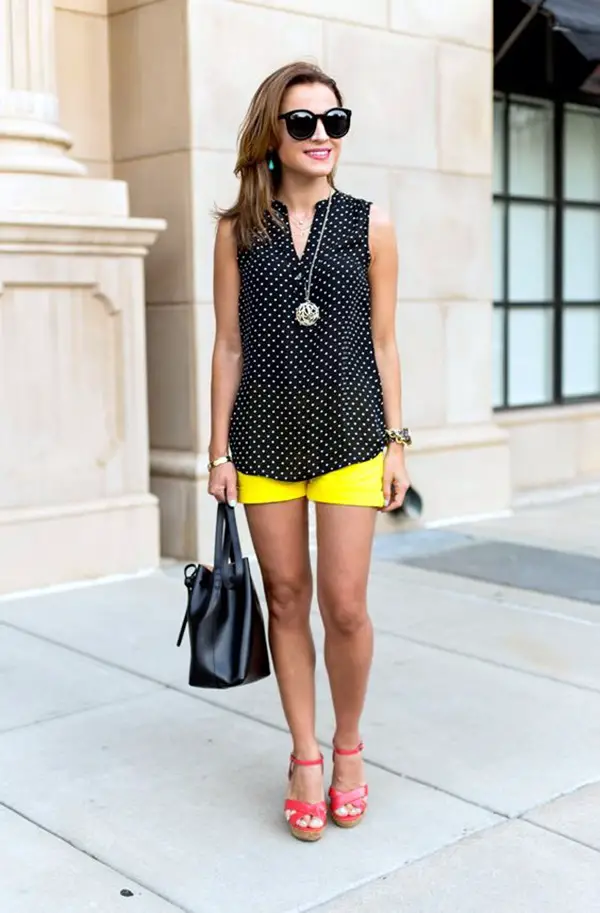 Dots are gaining much popularity from past few years in the fashion world. They give a timeless appeal to a simple outfit. You can easily pair polka dotted shirt with a pair of colored jeans and also match with your flat shoes to achieve a glamorous look this summer. Don't forget that dotted shirts are among 2016 comfy outfits ideas and perfect for you to get an effortless summer look.
Graphic Tee with Skater Skirt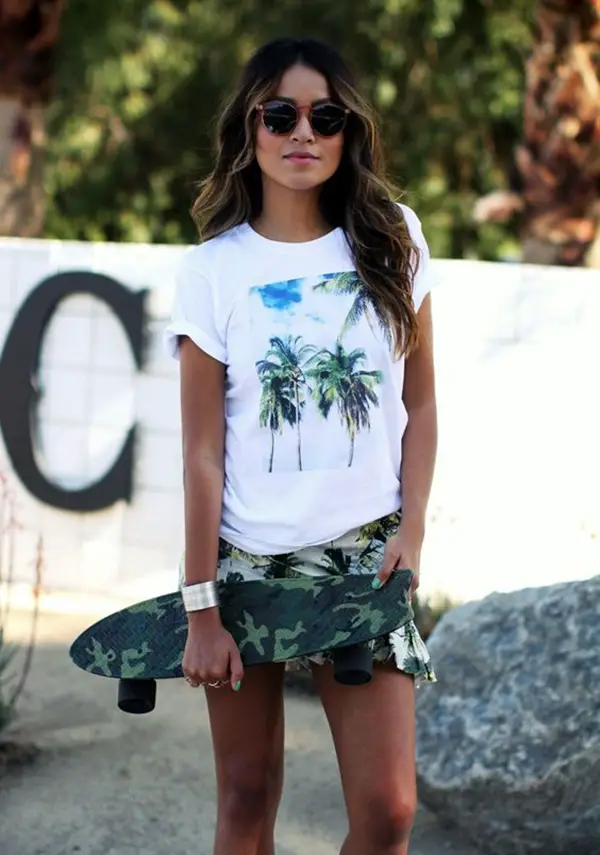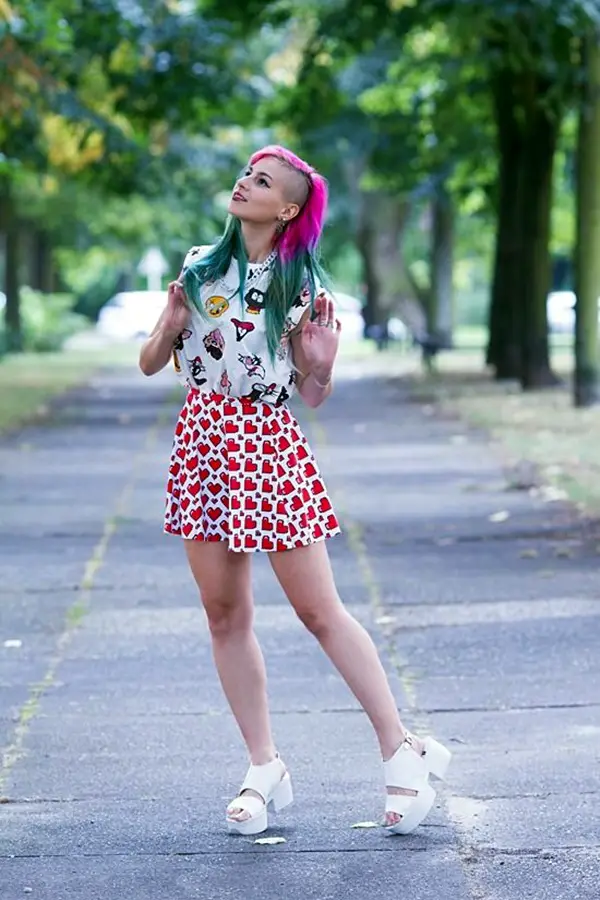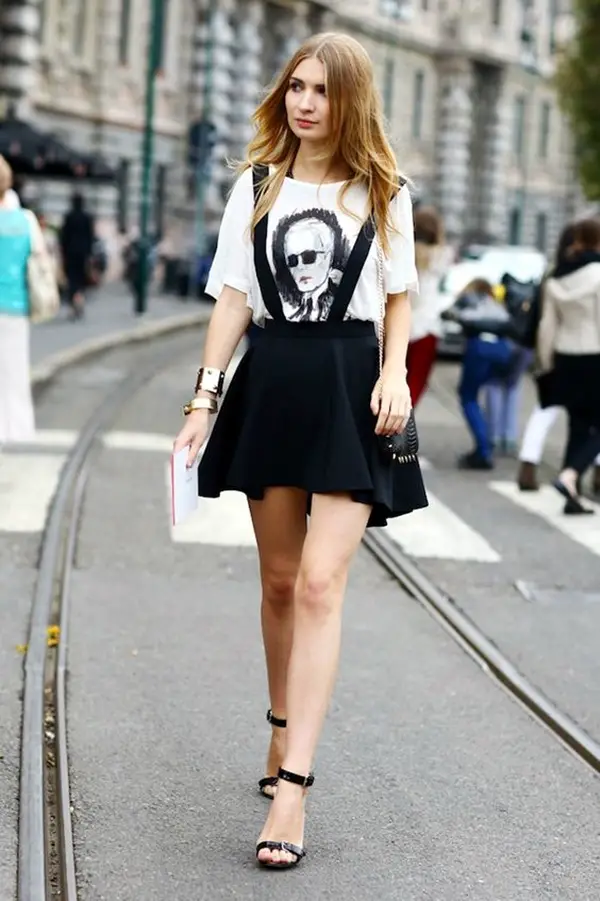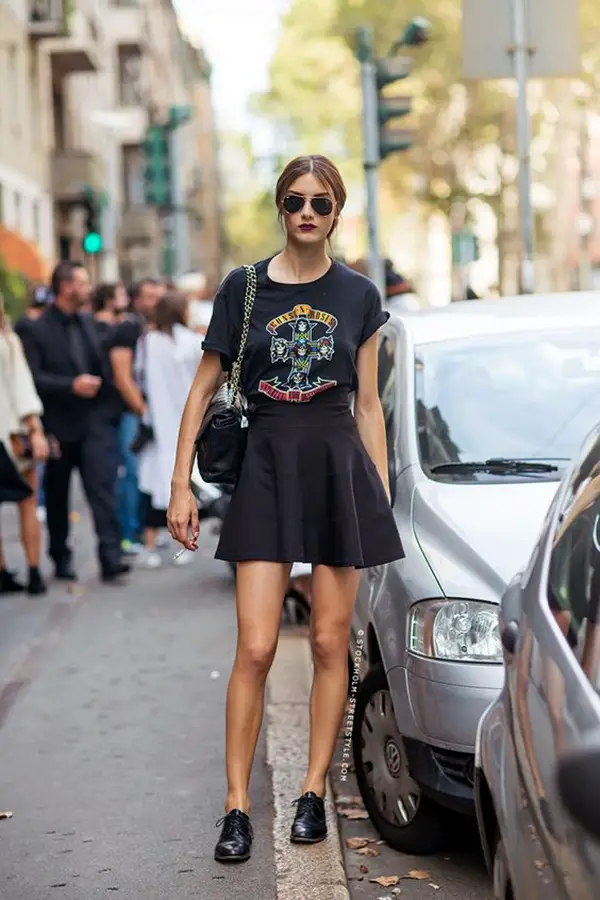 This is one of favorite summer combos for girls because of their super comfortable look.
If you are planning to spend some memorable time with your beloved near beach in hot summers, then wearing white skirt with romantic fringes works really well to make your look extremely beautiful and stylish.
Skirts also serve as an easy yet breezy solution to the sweltering heat in summers.
Colored Shorts with Contrasting Top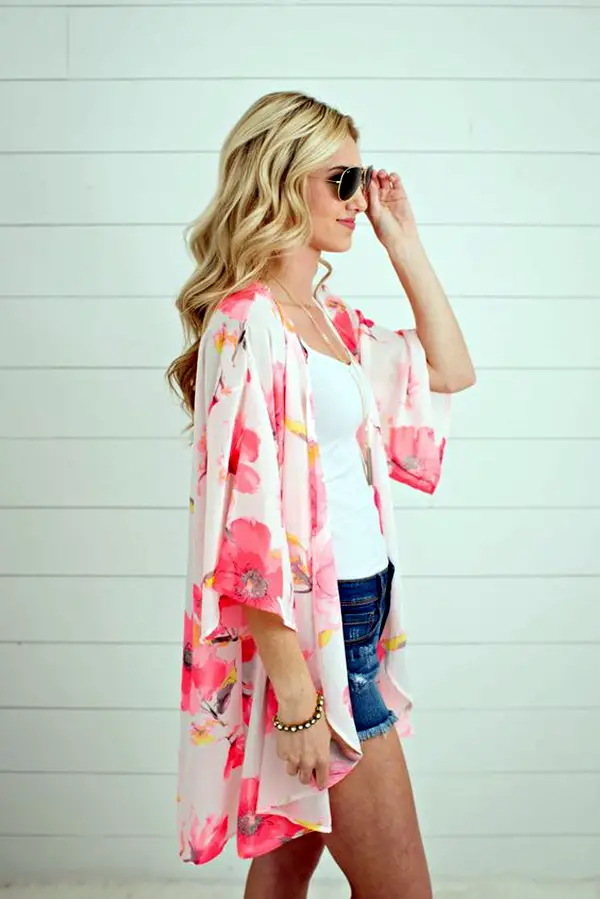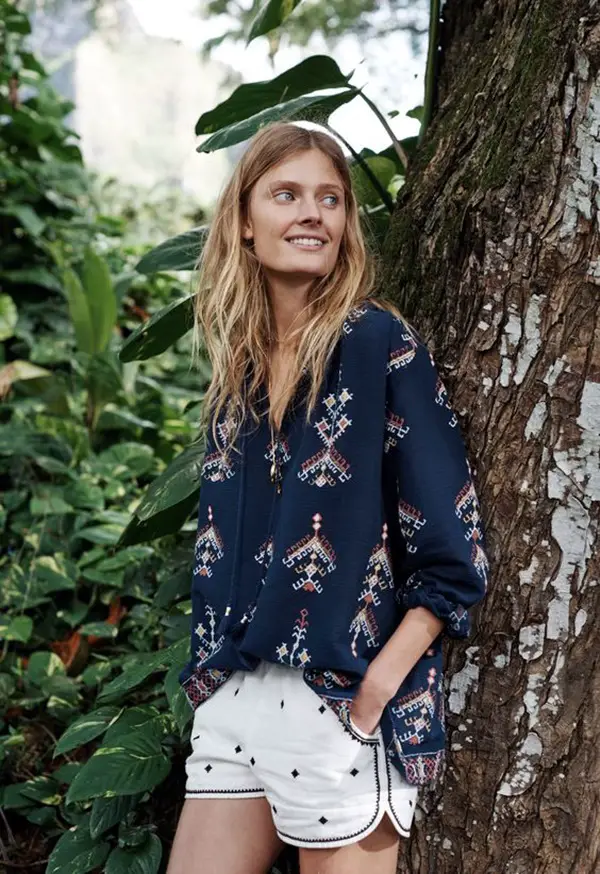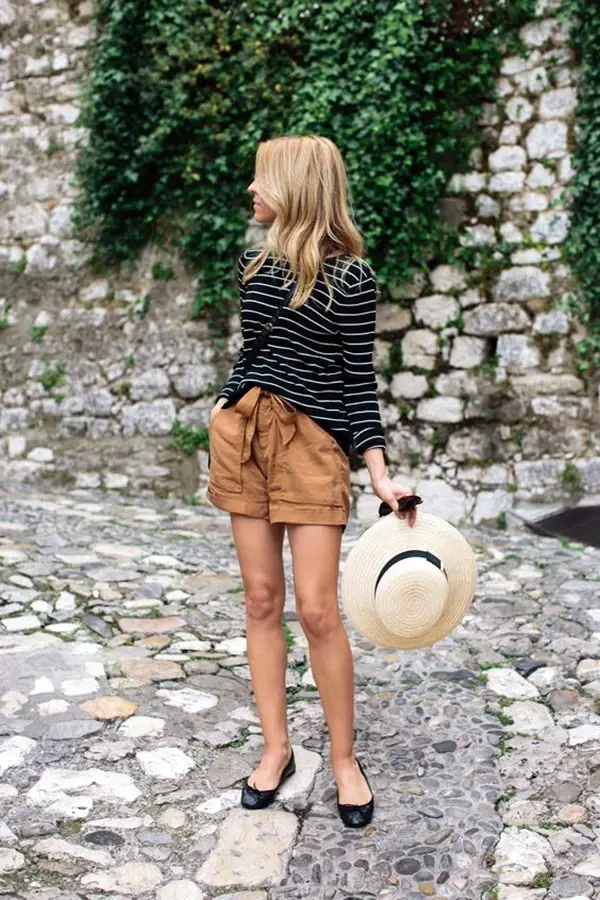 There are certain pieces that give an ultra-chic look to you even in the night. Contrasting colors and mixed patterns are an easy way to put together an outfit that looks ultra-chic. Matching floral pattern tops with black and white stripes shorts or a bright color top with polka dots short are among comfy outfit's ideas for youngsters. If you choose this simple yet pretty outfit, don't forget to match it with a cute hairstyle.
Sweatpants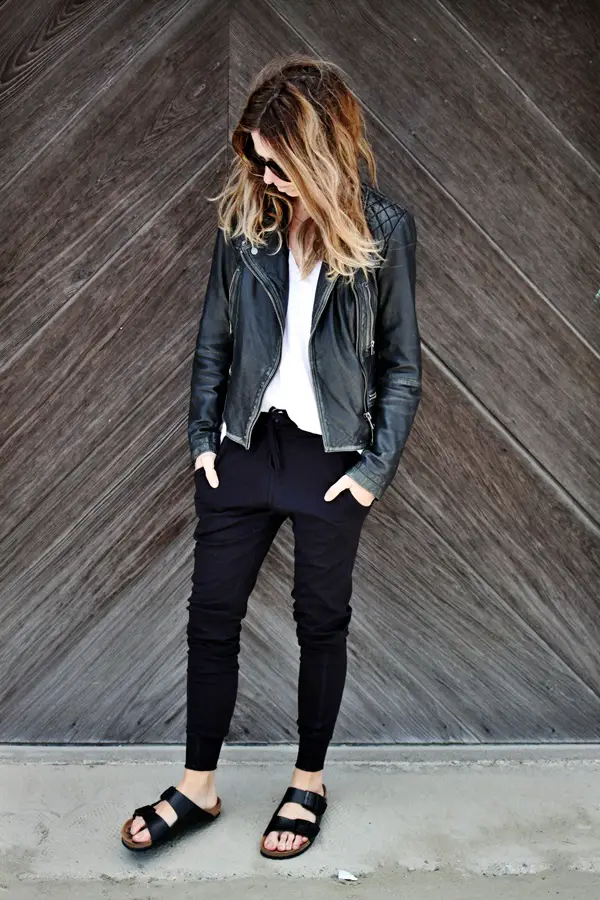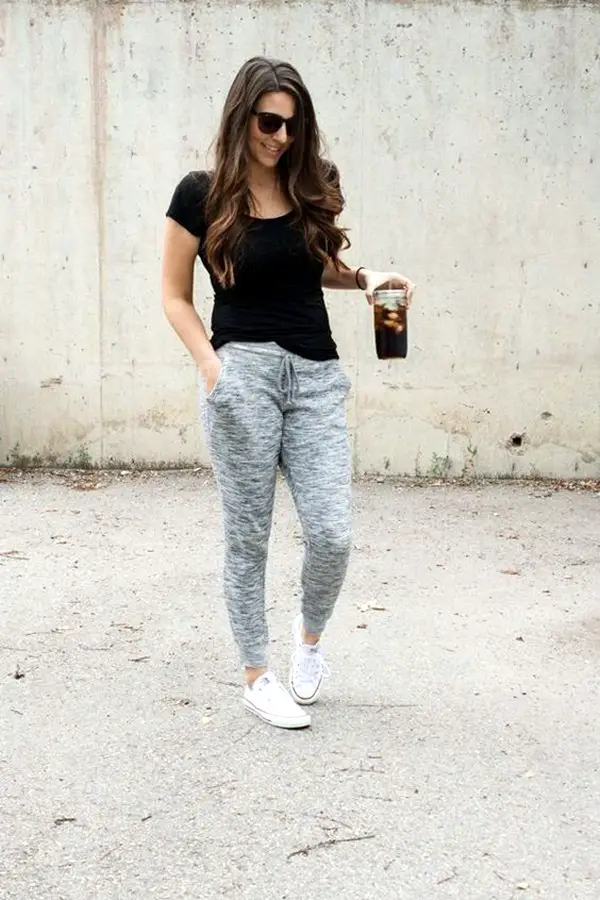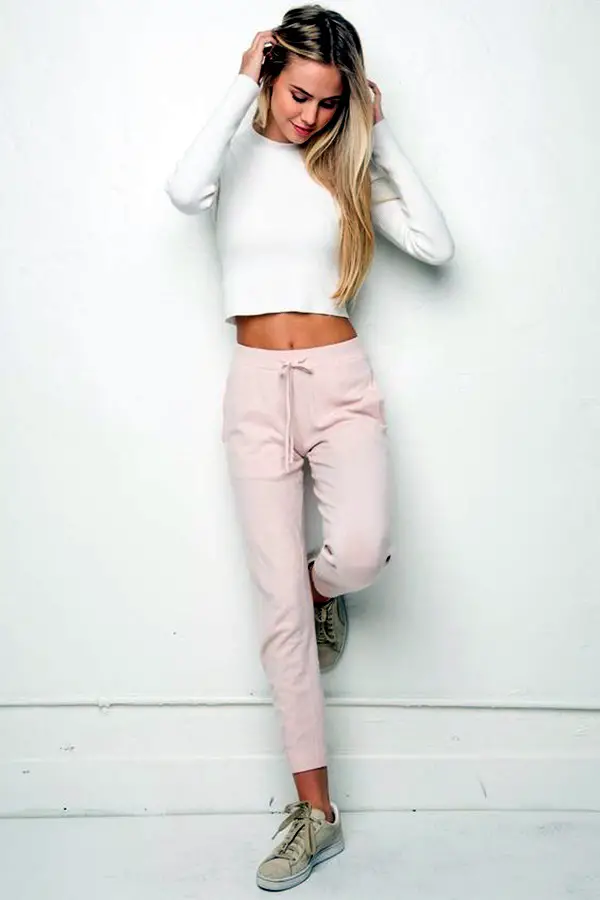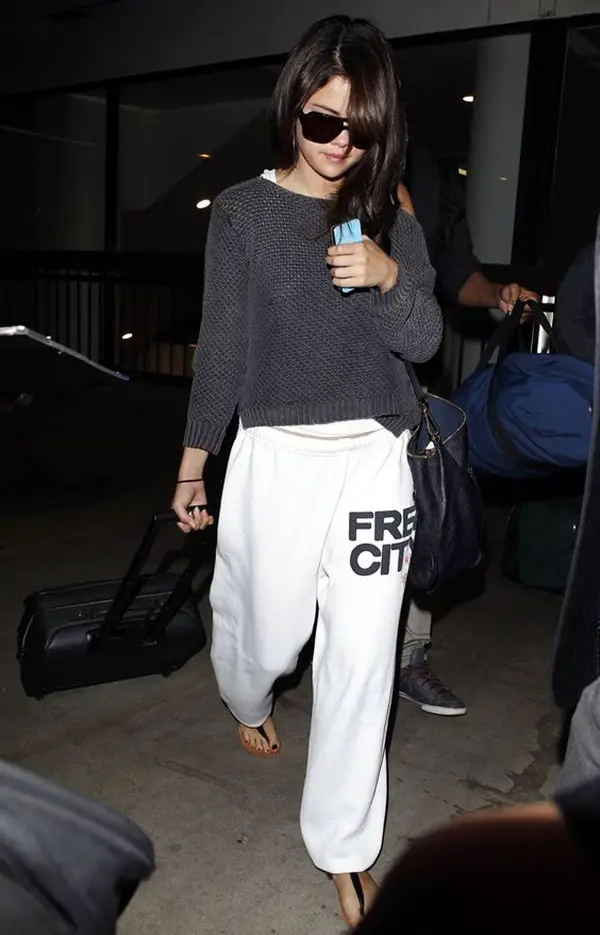 Sweatpants prove to be your best friend on hectic days when you want to relax for some time.
If you have a chic pair of slouchy sweatpants with cool detailing pockets, be ready to grab this outfit this summer season for an extra simple look at professional level.
You can pair them with ballet flats or boots to look absolutely adorable.
Maxi Skirt with Jacket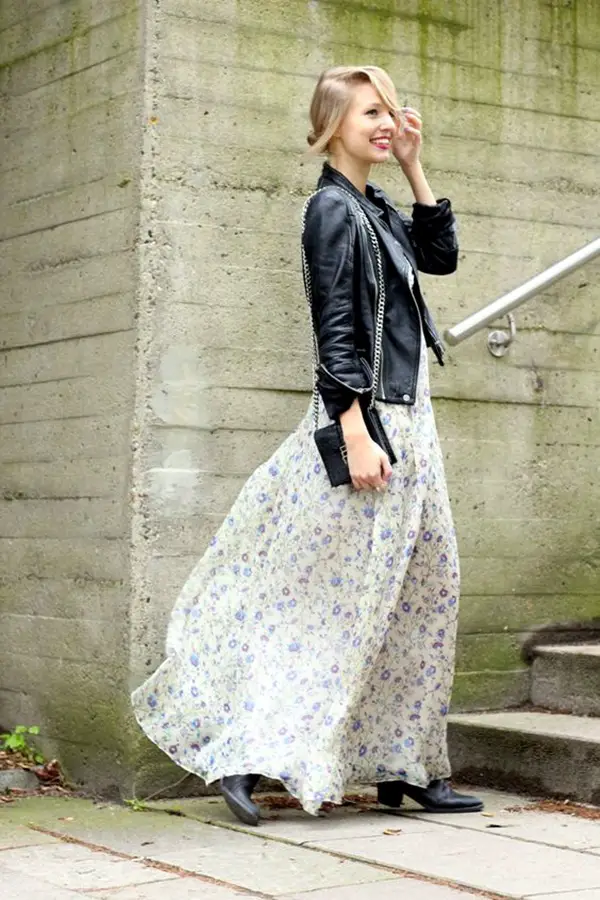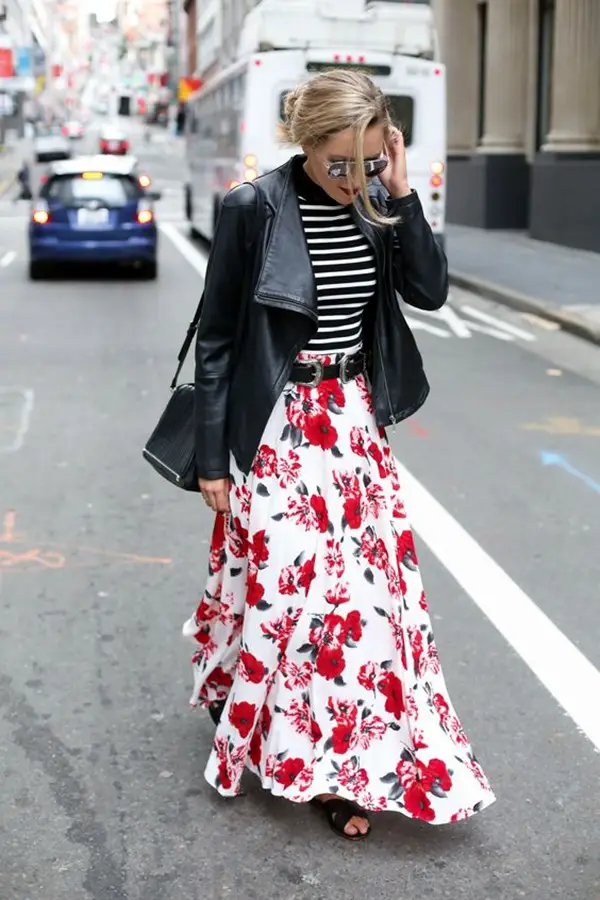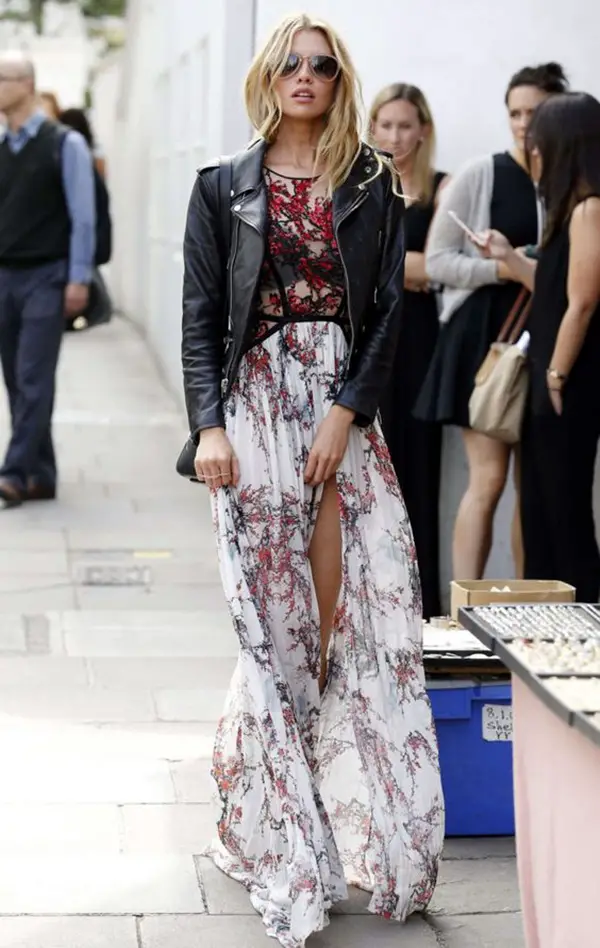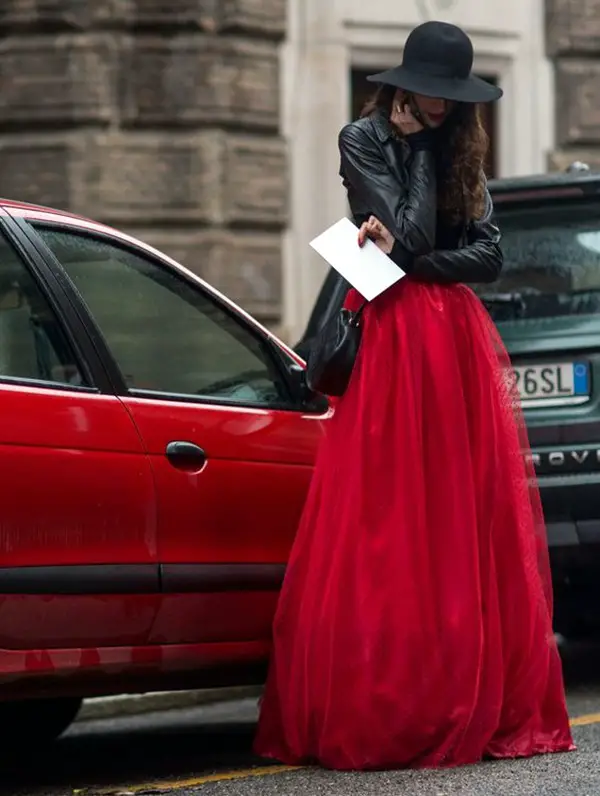 Maxi skirts are great as they give you all sort of comfort such as – keep you warm, covered and loose-fitting from waist. To achieve elegant look, you can pair it with your favorite t-shirt and a jacket. Complete the outfit with stud earrings and easy boat shoes.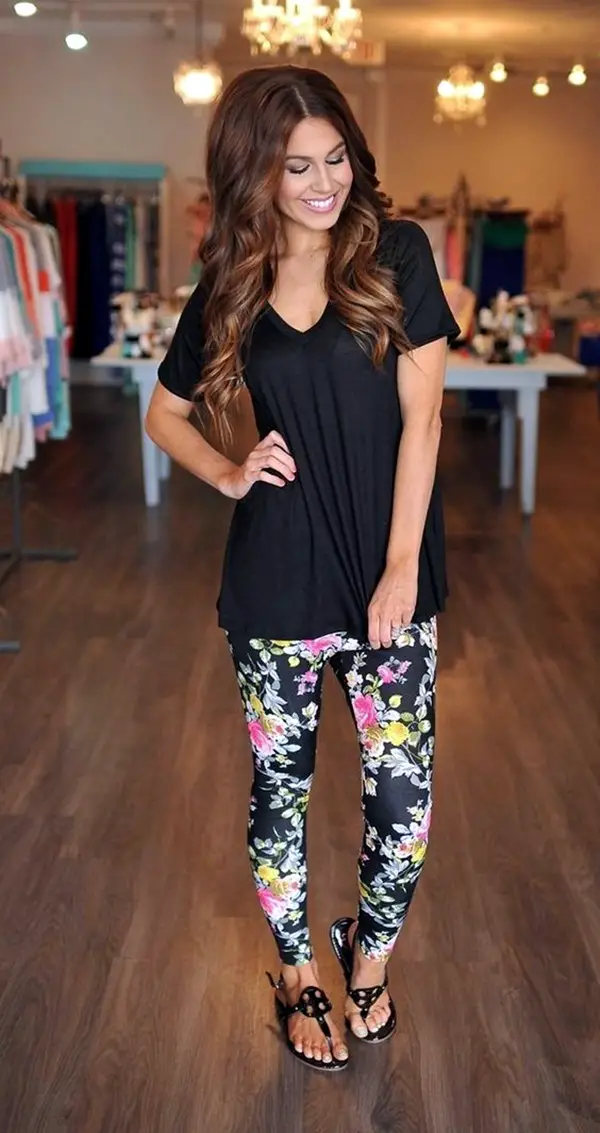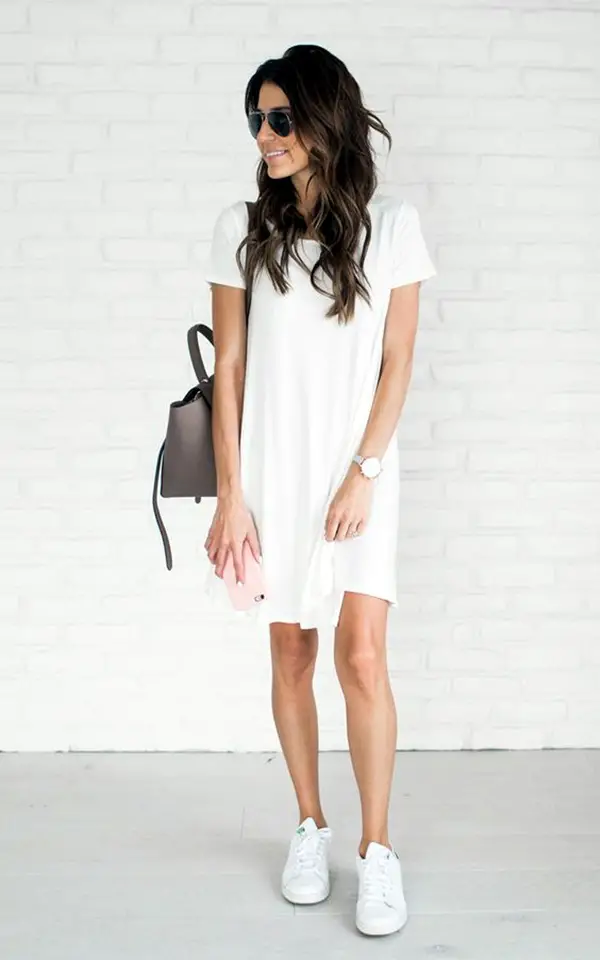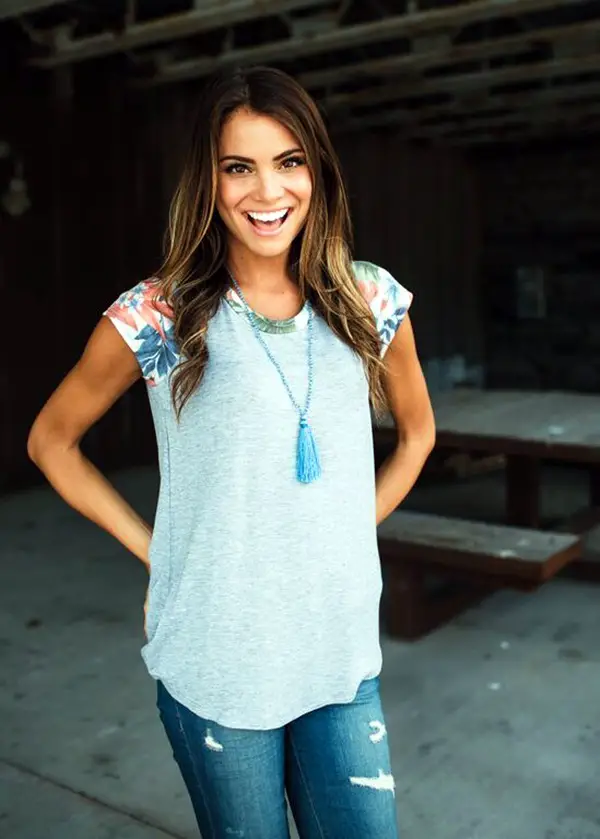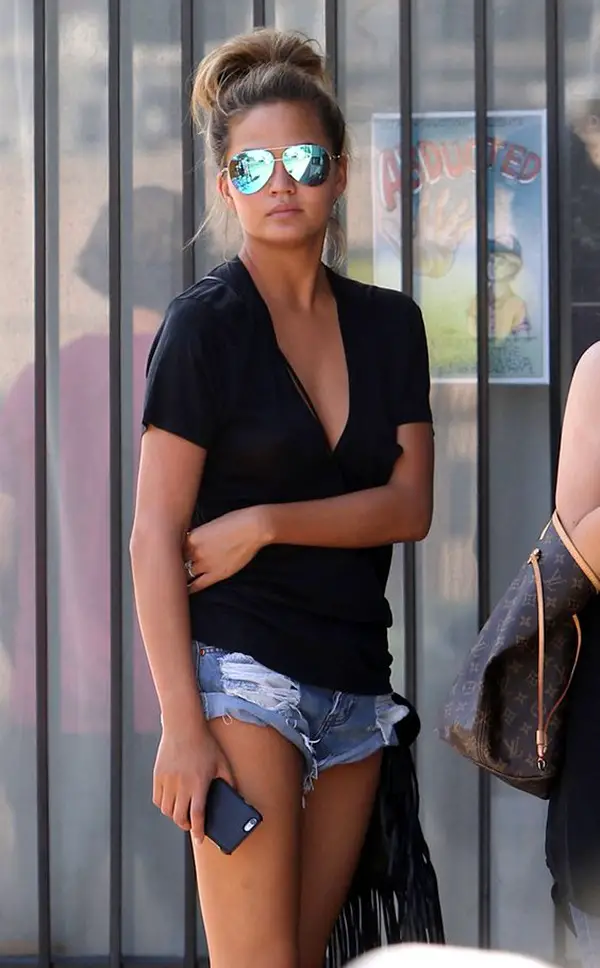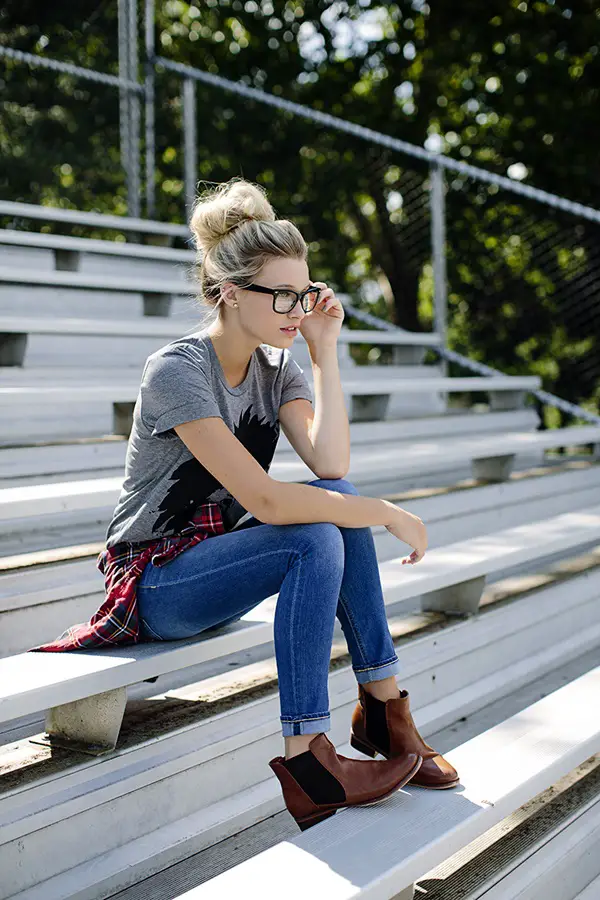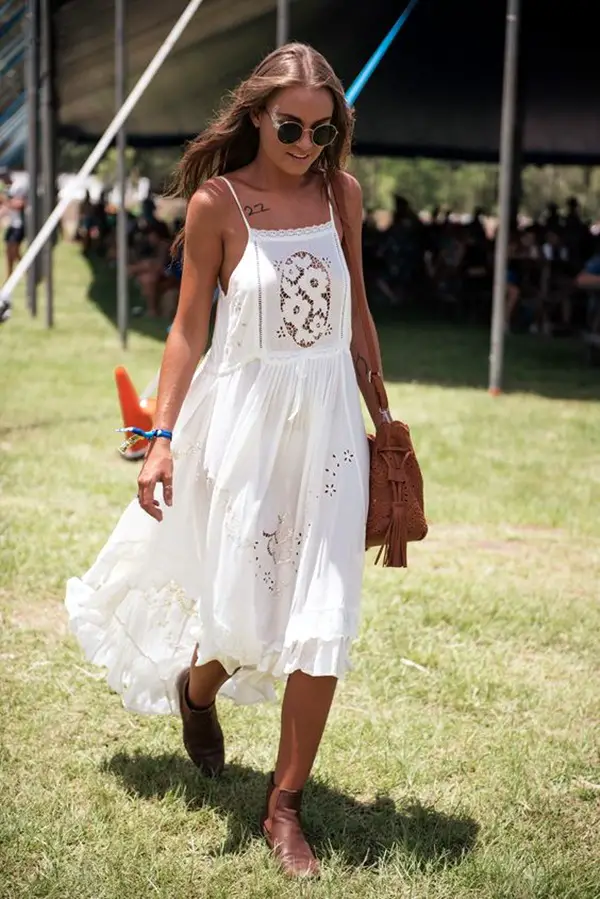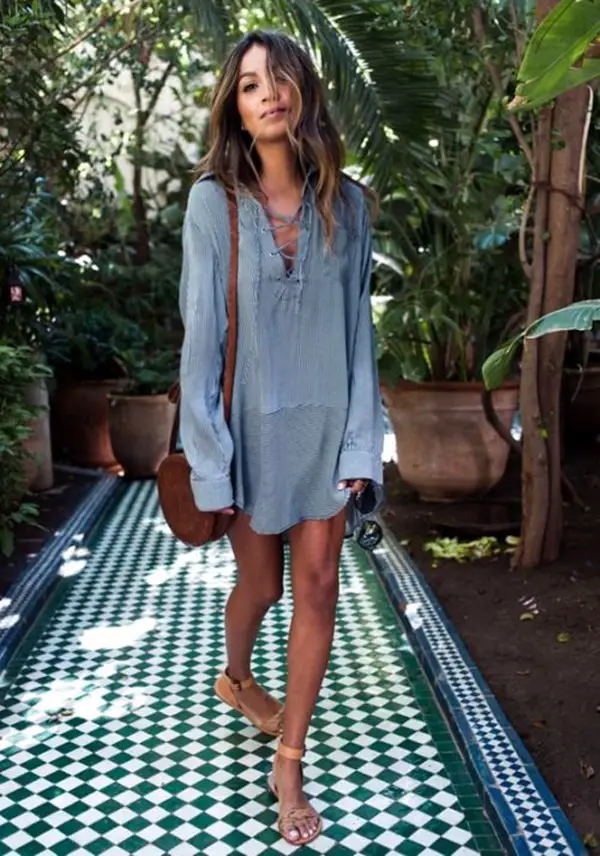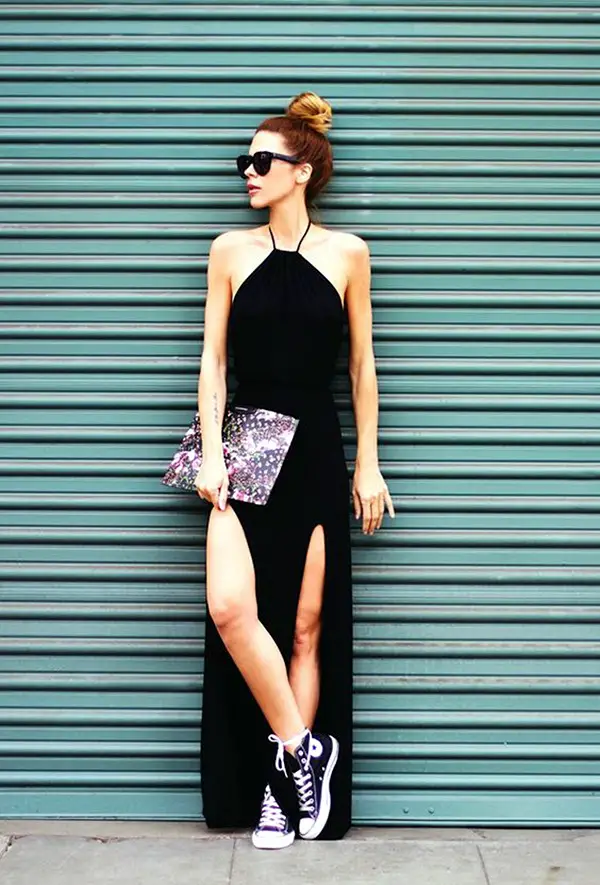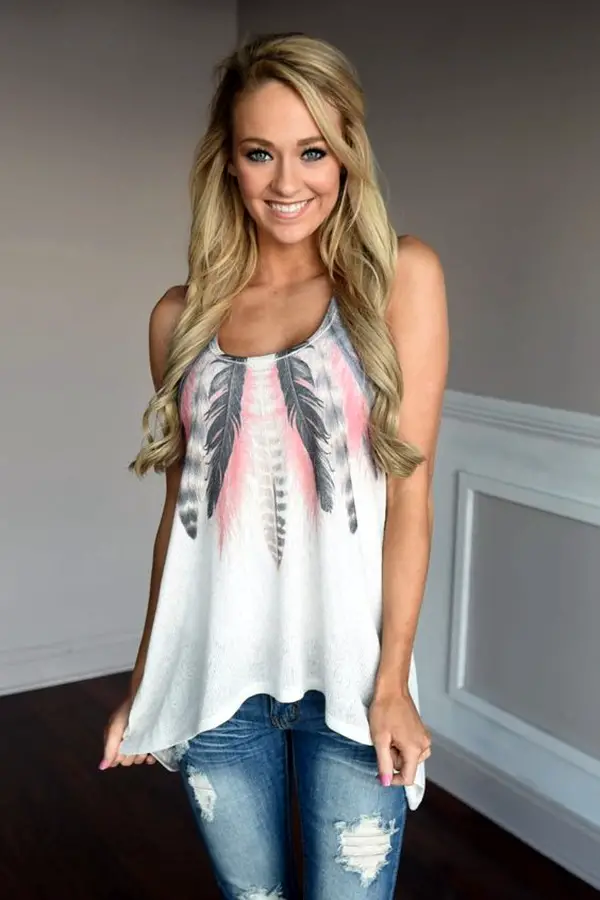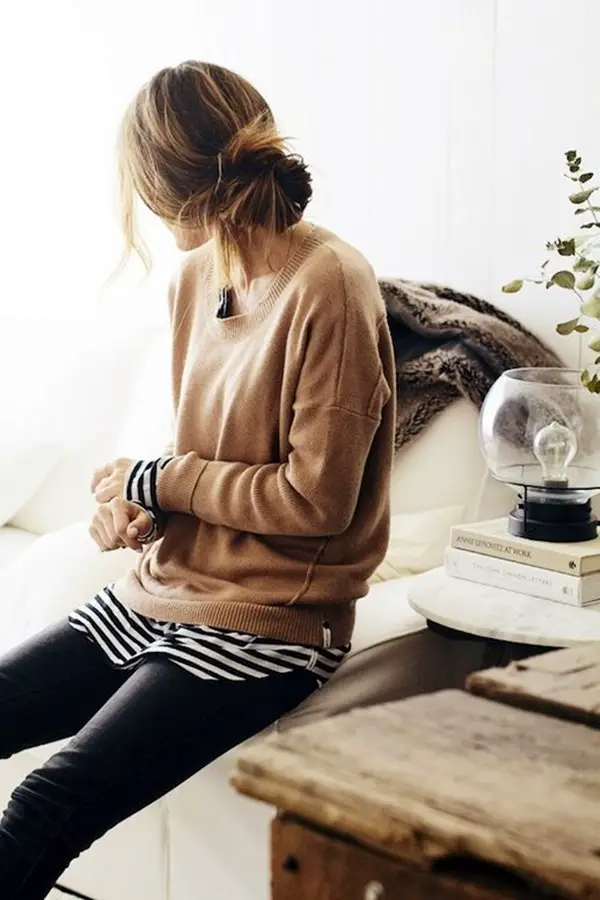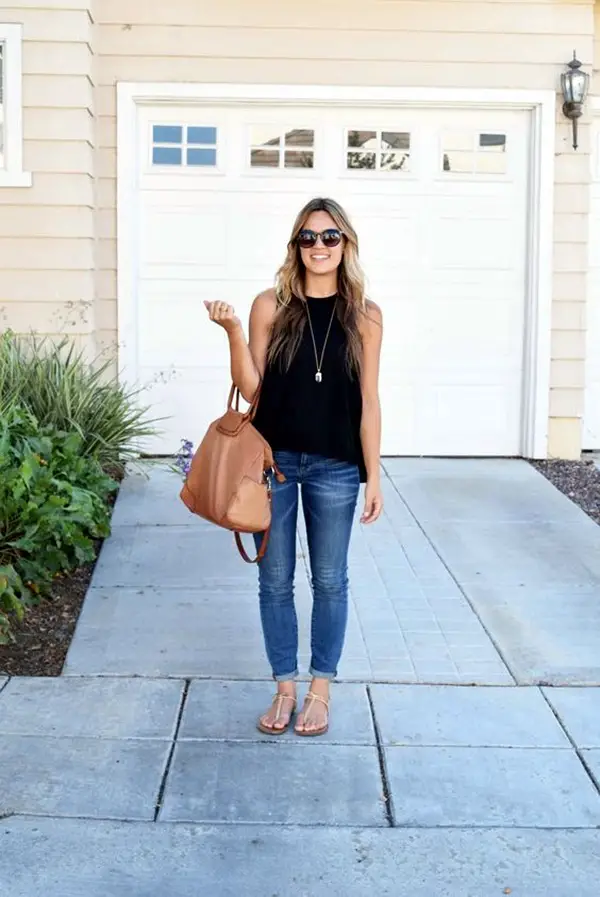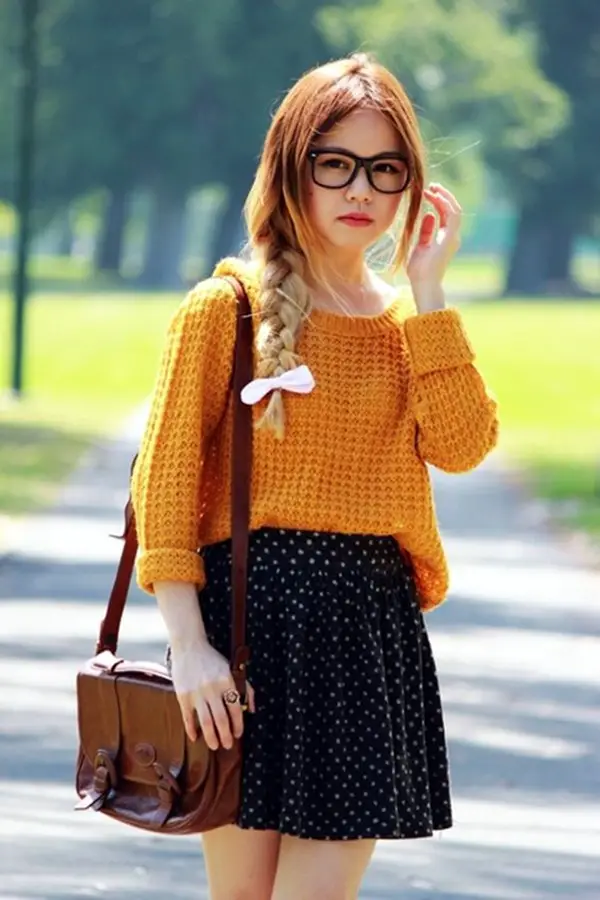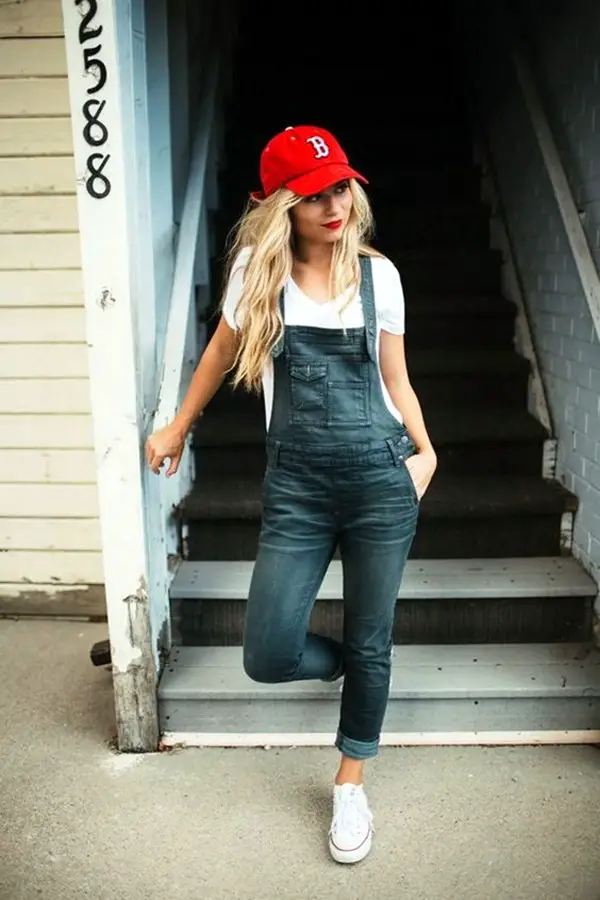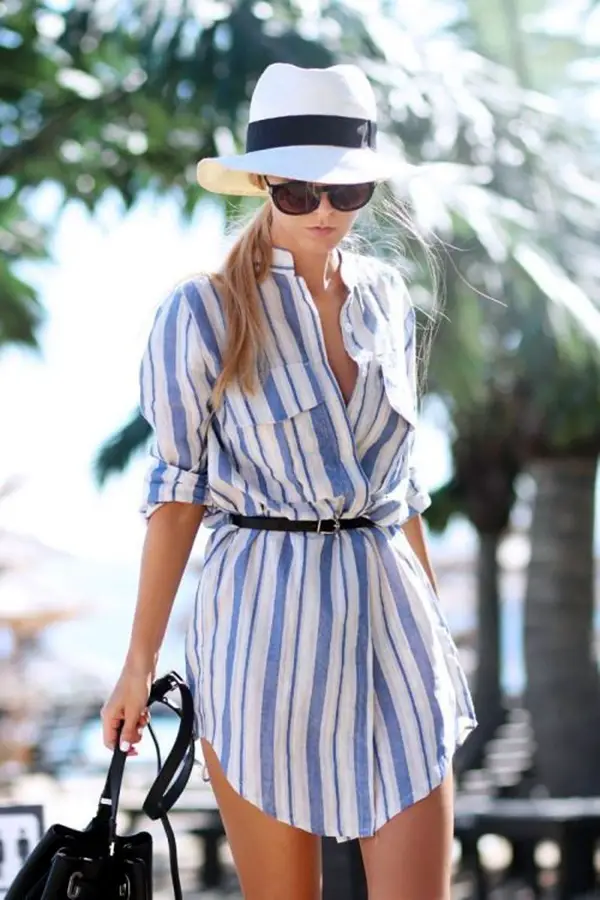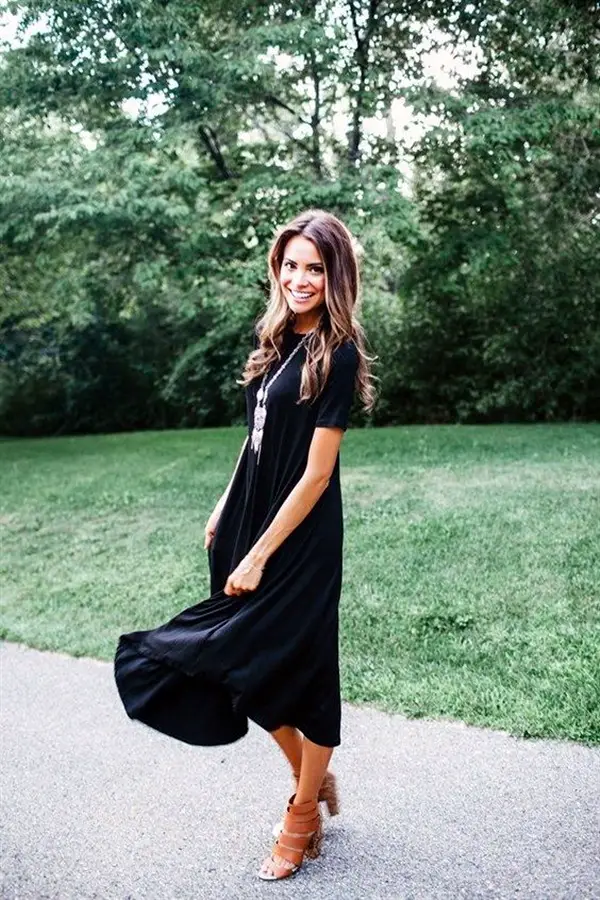 We just hope above mentioned comfy outfits ideas may prove to be simplest ways for women to get a stylish outfit in summer.