When we talk about art, the first thing that comes to our mind is painting, agree? Friends! Have you ever thought of painting on canvas? Well, you don't have to be a popular painter to create beautiful wall art for your sweet home or office. The painting itself is something that allows you to be 'YOU' and is a great way to express your emotions or feelings. To help you get started, we've rounded up some of the simple acrylic painting ideas on canvas for beginners.

If you're new to canvas painting, there are few things you must keep in mind because it's becoming one of the most dominating painting styles for most of the people nowadays. Firstly, this art style is for all skill levels. From beach scenes to complex, abstract designs you can create stunning pieces that look both chic and professional. Secondly, you need to determine the painting in your head first and later into the fabric. Also, here we are giving you some Easy Acrylic Abstract Painting Ideas. So, this means you need to be clear with your thoughts. Get inspired and create your masterpiece:
Simple Acrylic Painting Ideas on Canvas For Beginners
Colorful Landscape!
One of the simplest acrylic painting ideas on canvas for beginners is painting colorful landscapes or beautiful trees using different acrylic paints. Painting vivid images of nature doesn't require any drawing skills. You just require a palette knife to break up a monotonous landscape with some texture and to add crisp highlights to a burning sunset.
Geometrical Designs!
Geometrical designs prove to be another amazing subject for canvas paintings. Using geometrical shapes in your acrylic painting can lead to eye-catching, dynamic imagery in your artwork. Placing geometrical shapes randomly against a colorful background enhances the beauty of the painting and acts as a visual treat for the eyes.
Beach Inspired Painting!
Anyone can do this! If you want to layer your canvas with blue tones of the sea to resemble flowing water, try beach-inspired painting. Using a smaller round brush, it is beautiful showcasing different kinds of items, lights, and natural beauty of beaches with acrylic colors. Here are some Hallucinating Abstract Illusion Paintings.
Painted Roses!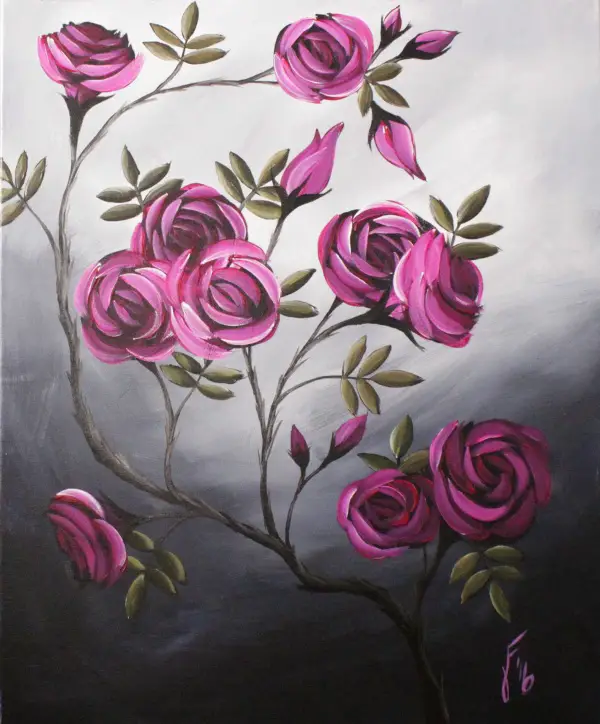 Image Source
Looking for a creative canvas painting idea? Choose your favorite flower, like – roses or lilies to get painted on the canvas with acrylic paints. Adding metallic texture to the flower and incorporating details like – leaves and stems will instantly turn into a glam art piece and gives a dynamic feel to your floral-themed home decor.
Abstract Painting with Acrylics!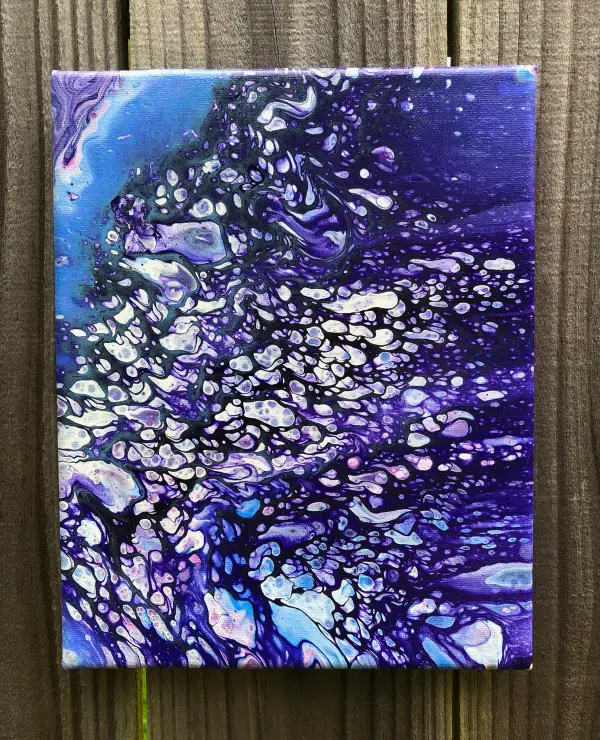 Image Source
Abstract paintings look different from reality and you can depict nature using a variety of colors and shapes. Abstract flowers are among fun and simple acrylic painting ideas on canvas for beginners.
Mountain Landscape Painting!
If you want to create an engaging mountain landscape remember you need to plan the picture first, so that it's clear in your mind what the painting is about. You can create depth with the effective use of acrylic colors to create a beautiful atmosphere. Also, take a look at these Simple and Easy Acrylic Landscape Painting Ideas.
Gold Chevron Painting!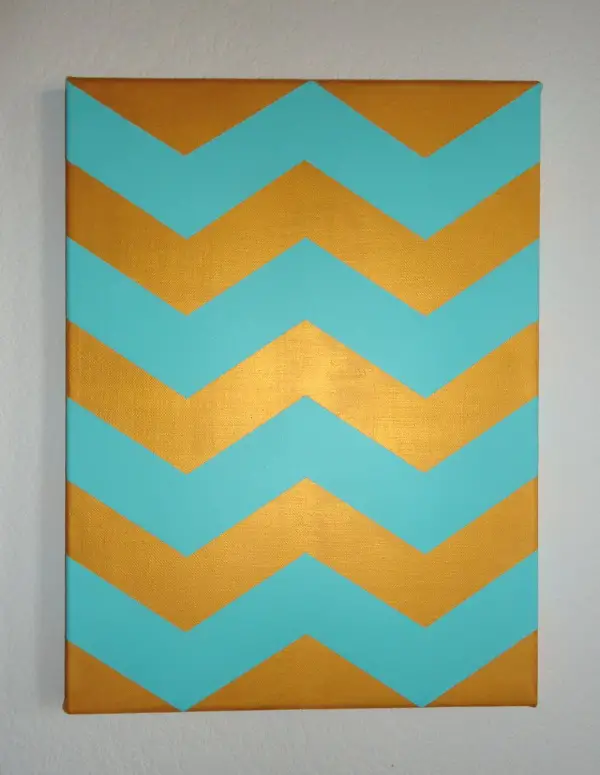 Image Source
Add stylish decor to your bedroom with gold chevron painting. Yes, it's easy to transfer the chevron pattern from the paper stencil to the canvas with painter's tape and acrylic paint. You can create your chevron design with alternating metallic color stripes that make things stand out.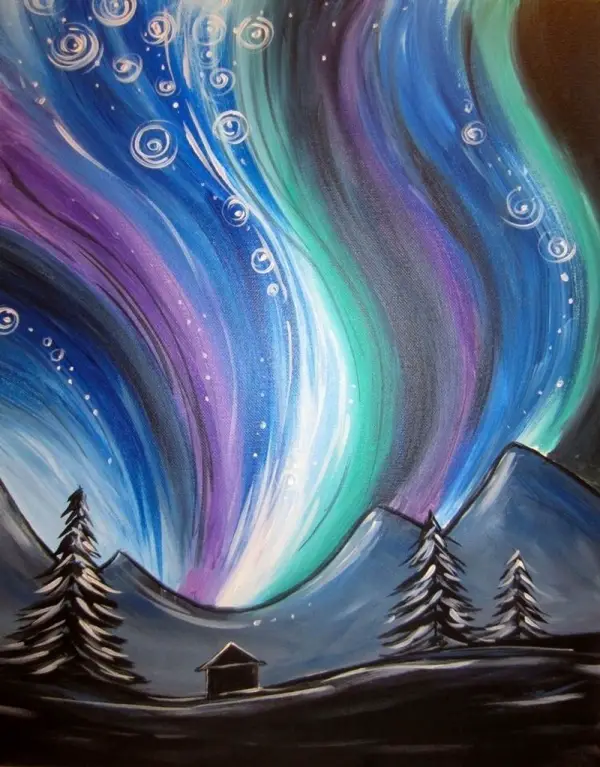 Image Source

Image Source

Image Source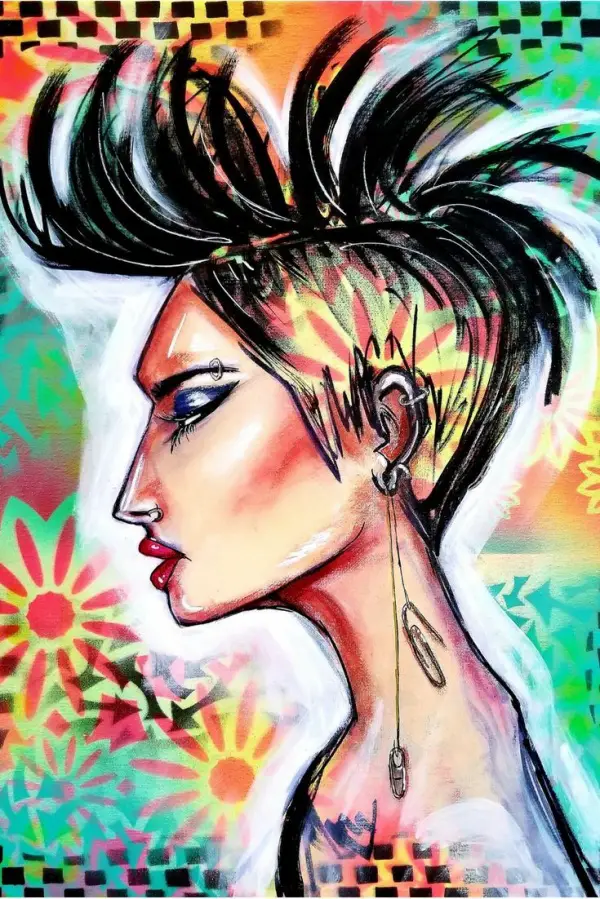 Image Source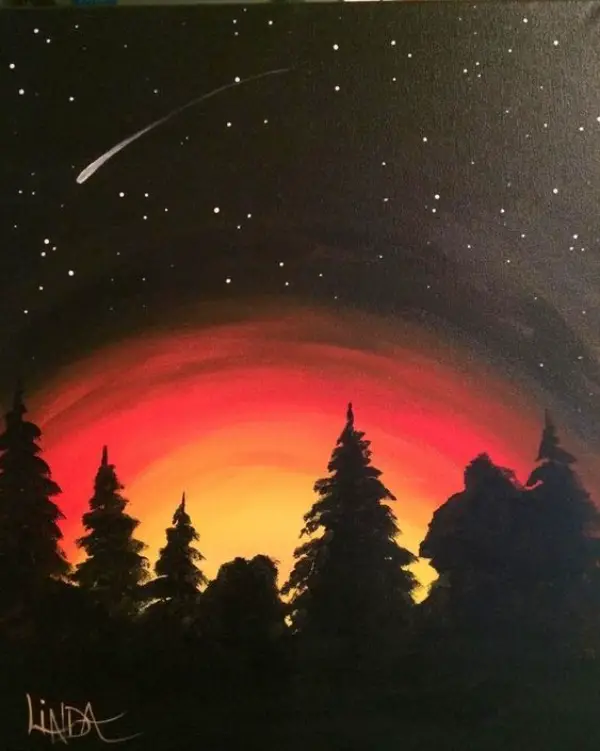 Image Source
We hope – you are all set now? And must have collected all the essential materials required for creating an outstanding acrylic canvas painting. But, if you're confused and can't find an easy painting idea, these simple acrylic painting ideas on canvas for beginners will prove to be a great head-turner. Also, here we are present some Easy Examples of Acrylic Painting For Beginners. Remember, as a beginner you're not only learning techniques of doing acrylic painting on canvas, in fact learning the craft side of this famous art.