Every person has an artist within them – some are able to discover it, while others just don't ever tap on it. In fact, as a matter of fact, it is believed that to be creative, it requires a lot of courage. A lot of them also go by the belief that those who are usually silent as a personality, have amazing talent towards art and creativity.

Acrylic paintings involve the usage of subtle visuals in a lot of different shapes, colors, and patterns. If these kinds of visuals have always had a soft corner in your heart whenever you thought of painting, then this is the time to get those inner feelings out. Get a grip onto the paints, and plain canvas and get going. Also, here we have some easy acrylic canvas painting ideas that all beginners should try. However, before you start off, would you like to know some must-haves to get your hands on the paints and the associated Easy Examples of Acrylic Painting For Beginners?
Easy Examples of Acrylic Painting For Beginners
Things to start Acrylic Painting
Brushes
Yes, while this is quite an obvious must-have when you are going for acrylic painting, but it is also important for you to ensure that you have the right sizes and shapes of the brushes. Round and pointed brushes, flat brushes and liner brushes are some of the most common types of brushes that we should be having in our kit.
Water Container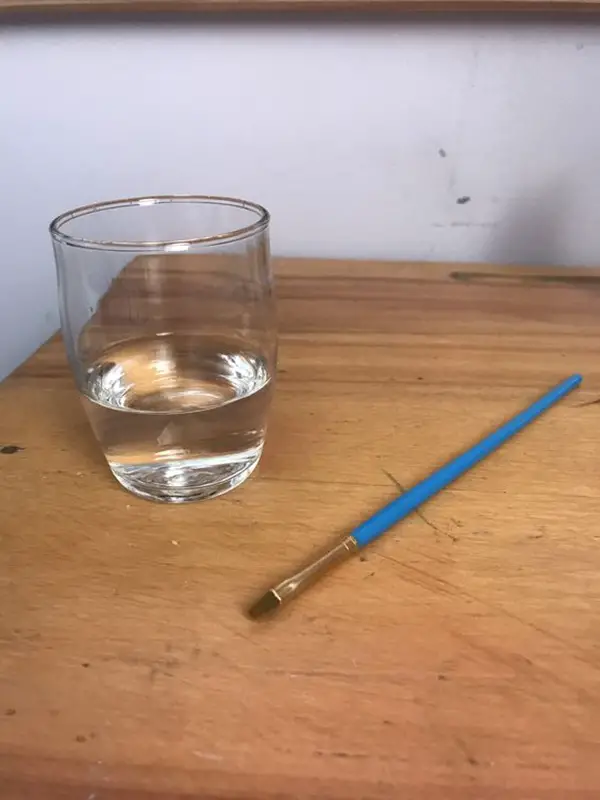 Image Source
It is important that you have your water container with you all times when you are painting. This is important because you have a lot of tasks with water – as simple as washing the brush or as complex as diluting one color with another color to come up with a new color. And hey, what if the color spilled? Dabbing may also require some amount of water.
The Common Acrylic Paint Colors
while every painter may have their own choice of colors when they sit to paint, acrylic painting has its own charm. When you look around your painter's world, you will see that white, black, red, orange, blue and yellow are the most common colors. So, when you are looking at having the must-haves – ensure this is in your kitty.
Quick tips to keep in mind while you are using acrylic paints
Now that we have given you the must have's lets shift our focus on some quick tips that one should keep in mind while having their creative side on painting with acrylic colors.
Some colors darken when they dry
Yes, this is true. With acrylic colors and all thanks to their nature of color, they usually darken when they dry or when left open in the air. So, always be careful when you are using them, and have them lighter initially, so that they take the original form once dried up.
Sometimes, colors may dry sooner
When you put a lot of paint on the pallet, it may dry sooner – so, our tip here is to take out the paints in parts – as and when you need more. Or, you can have a misting bottle handy, and keep adding that to your acrylic paint to keep them moist.
Pallet knife is your savior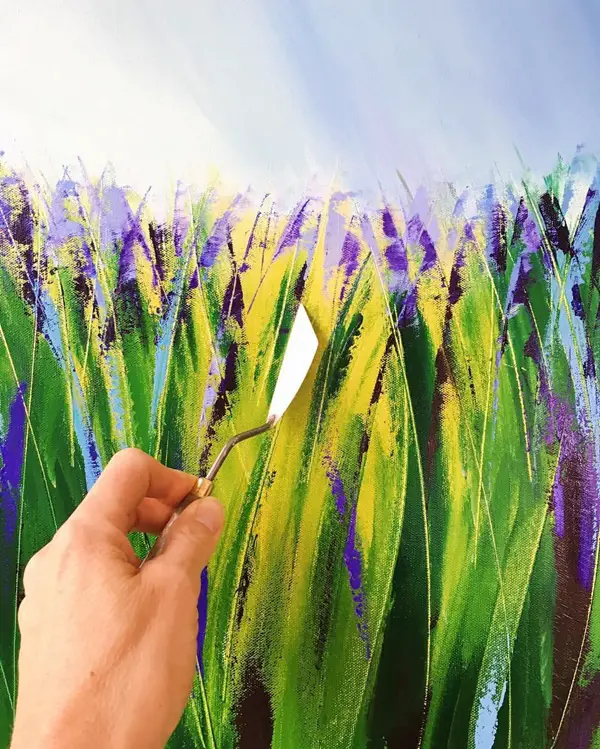 Image Source
In cases where you are looking at combining two or more colors to make one, we would highly recommend you to use pallet knife, as it will save your hands from getting dirty. Plus, it will also avoid all chances of mixing any other kind of color into your combination. What more, it is known to be the easiest way to mix acrylic colors.
You cannot create primary colors
Last but not least, we want you to remember that you cannot make red, yellow and blue. But these primary colors can be used to make all other secondary acrylic colors.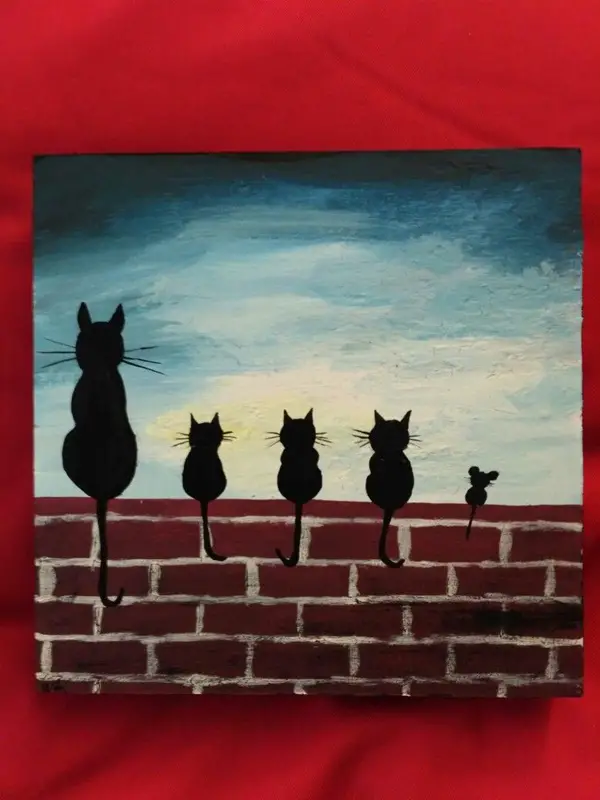 Image Source
Thank us later, and for now! It is time to get all your hands and the creative side on superb and easy acrylic paintings.