Hey, Friends! Do you know that your bedroom color has the power to inspire you, help you achieve your goals, affect your mood, and create long-lasting memories? Well, waking up early morning and leaving a cozy bed isn't always enticing, but creating a bedroom that makes you feel energetic and spread positive vibes all around is an easy thing to do. Today, in the post we've rounded up unique wall paint designs for bedroom that seems to be an economical choice for many of you out there because colors and innovative designs play a strong role in boosting one's mood.

If you're in need to decorate your room, you don't necessarily need to revamp the entire space such as – flooring, furniture, and wall decorations. Simply changing up the wall paint design of your bedroom can give your space a major facelift.  The right choice of wall paint design makes a massive difference in what and how you feel. Here you find some Dreamy Small Apartment Decor Ideas. Check out the following designs to give your bedroom a stylish and amazing look this festive season!
Unique Wall Paint Designs For Bedroom
Stripes and Patterns!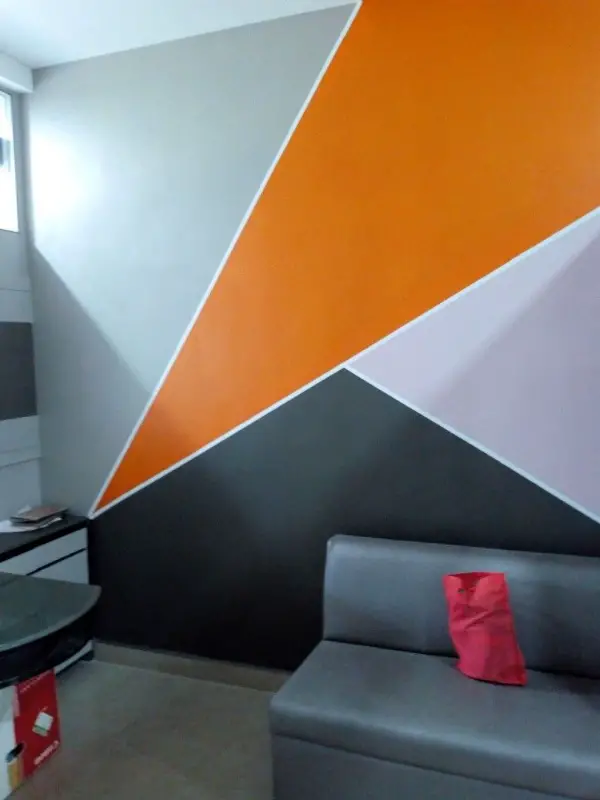 Want to make your bedroom walls look stunning? Try this chic striped walls pattern. For a dramatic effect, stripes will always look fresh and never go out of style. Luckily, there are limitless ways to incorporate them on your bedroom walls. A colorful stripe can run both horizontally or in a pattern.
Color Washing Design!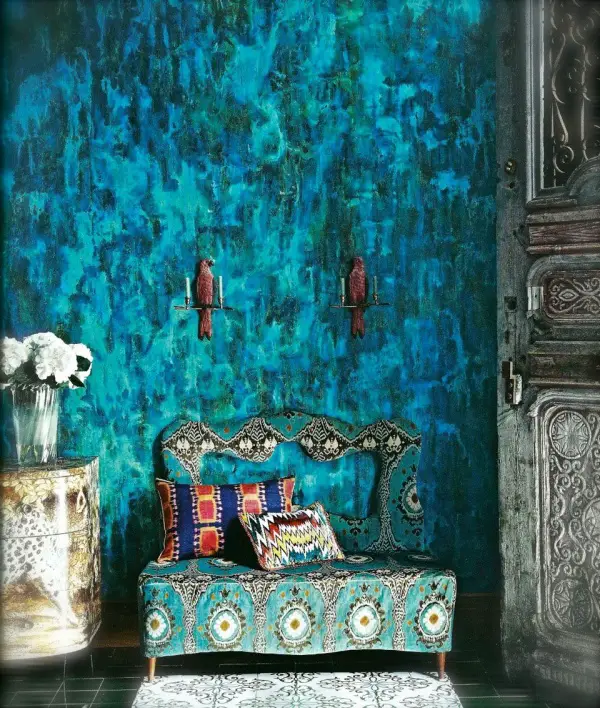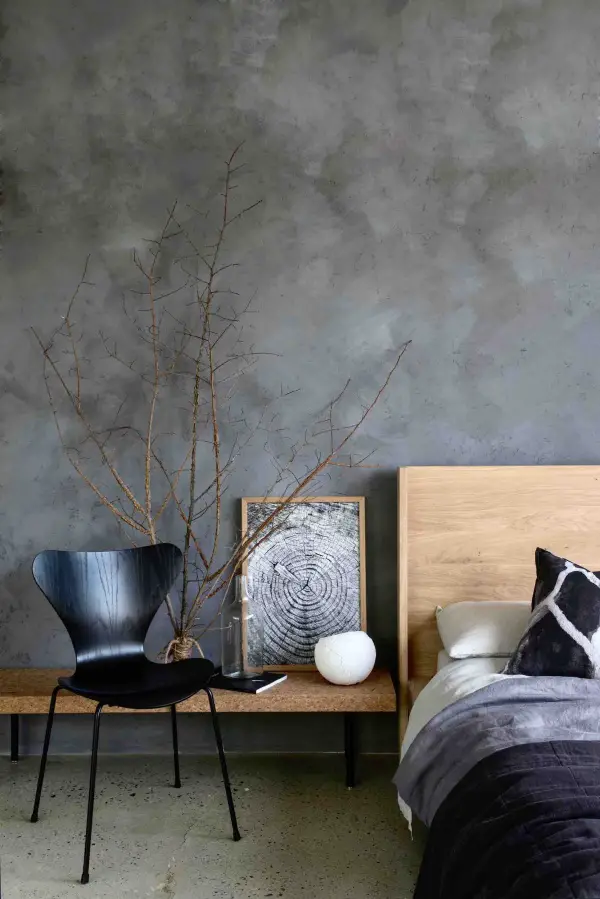 Are you looking for a unique wall paint design for the bedroom to bring a more inviting look and feel? Color washing is the perfect paint technique that adds texture and depth to your space. This design can successfully be achieved by coating your walls with a satin base paint and then use a large brush to paint over it.
Metallic Wall Design!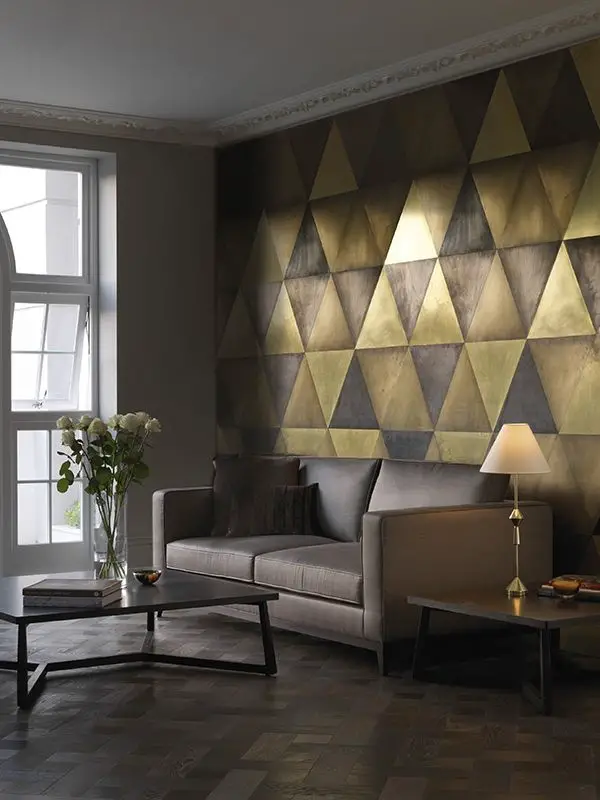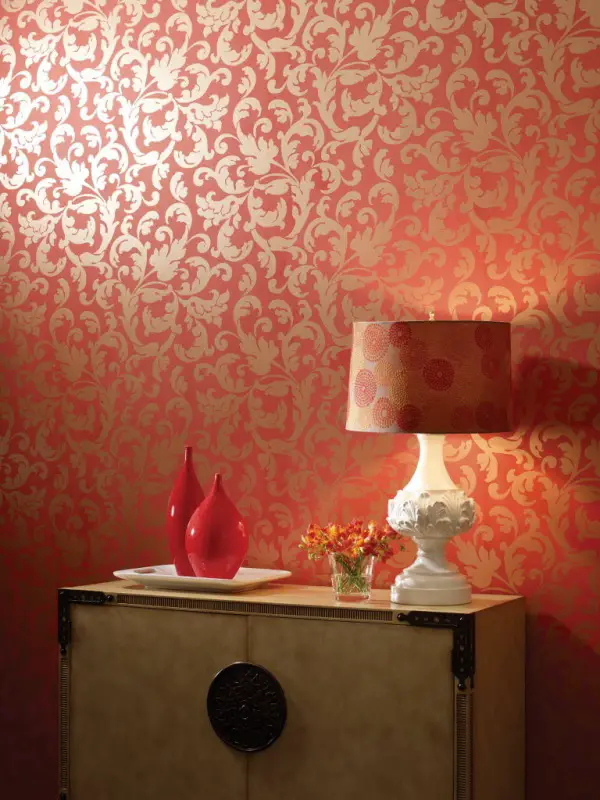 When it comes to trends, anyone would love experimenting with metallic shade. Besides giving your bedroom an ultra-glam look, metallic designs are popular for bringing light and coziness into a small space. Yes, one can find easy-to-use metallic paints in a variety of colors to paint the bedroom walls.
Polka Dots!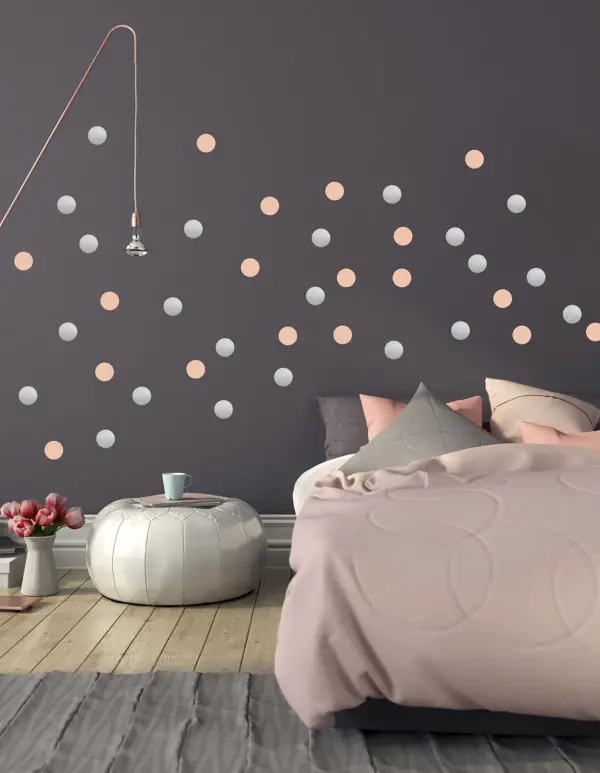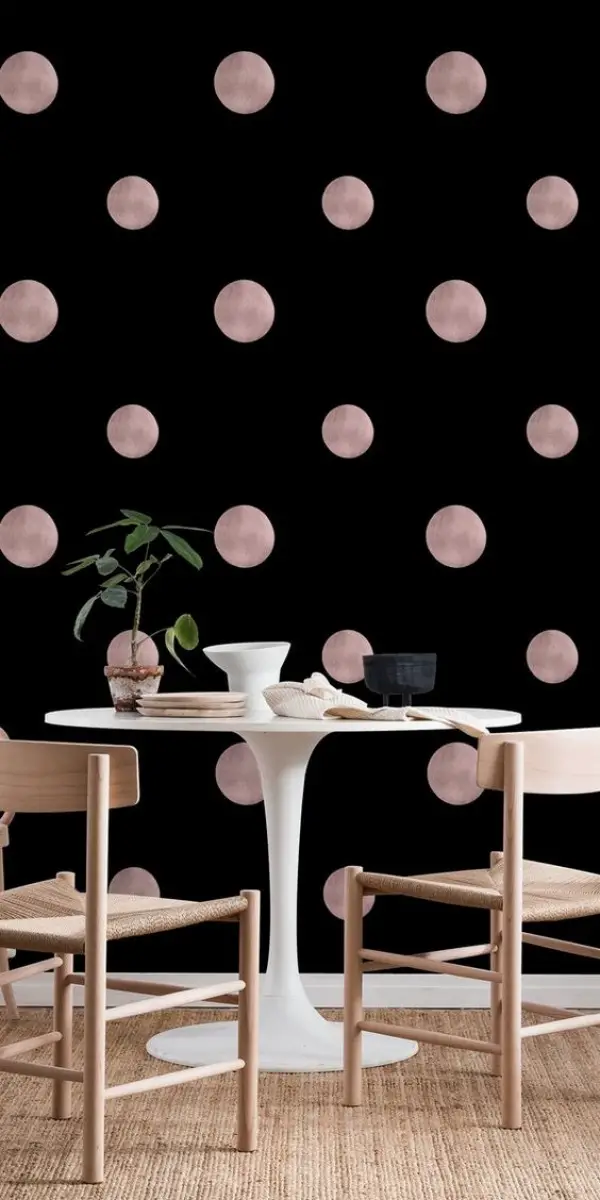 If you have decided to update your bedroom on your own, nothing works best than bringing a glam touch on the walls with polka dots design. A bunch of colorful polka dots can be painted to decorate your bedroom walls to create a cheerful and playful environment all around.
Sponging!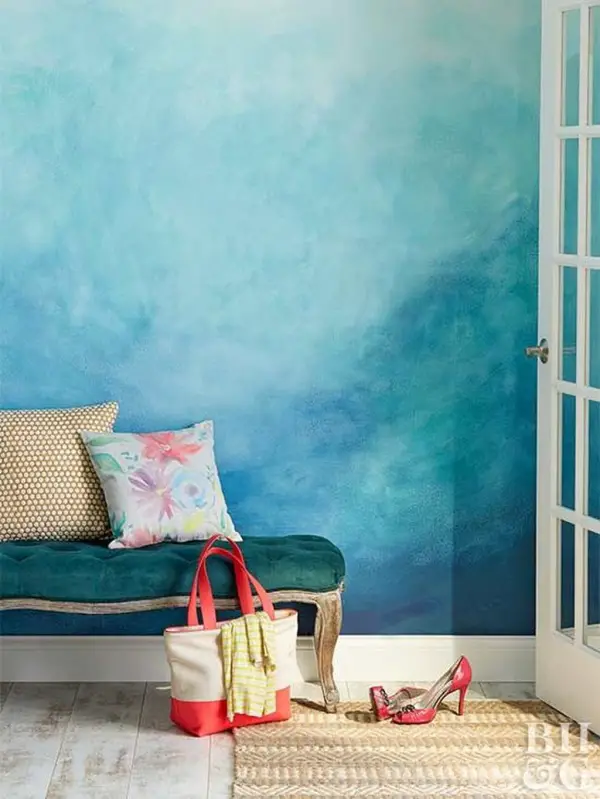 This wall paint design gives an impressive and dramatic touch to your bedroom walls! There are several ways to apply paint with a sponge and creating a unique look. But, it all depends on – the way you work with the sponge, your choice of colors, and how you layer them. Here we are giving you some Sleek and Sexy Masculine Bedroom Decor Ideas.
Green Wall Design!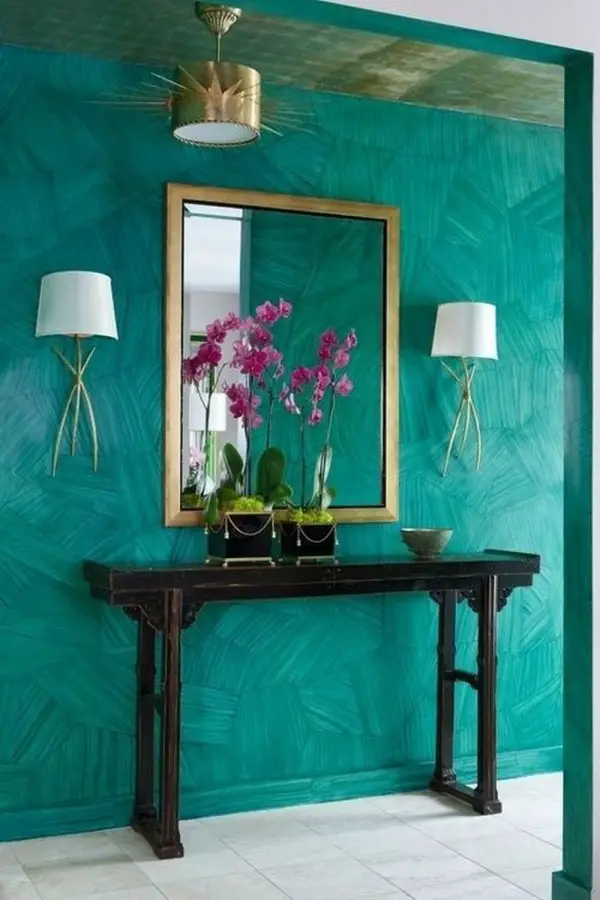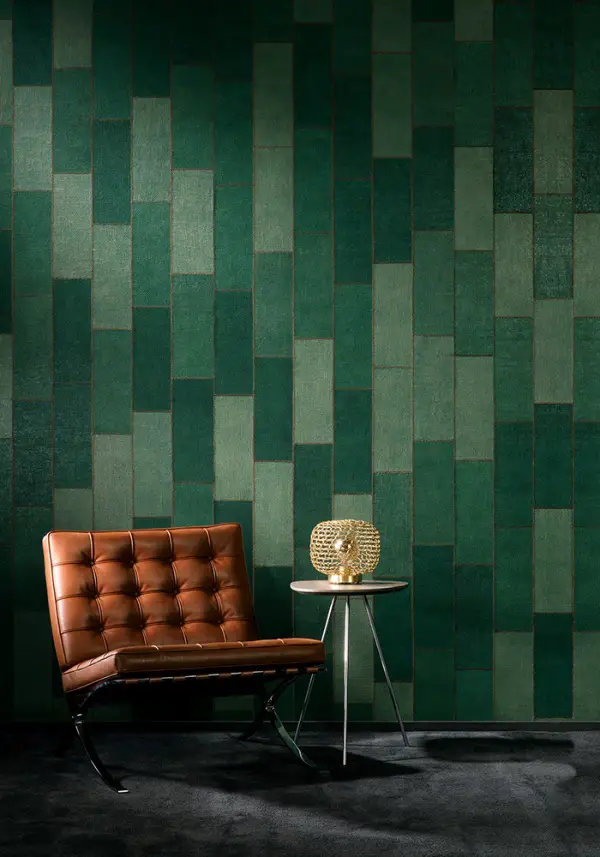 Is your life a bit disturbed and disordered? Well, embrace this unique wall paint design for bedroom. Green wall texture ideas are best in calming you down while soothing your temperament. An additional quality of green color is that it produces a peaceful and tranquil bedroom.
Harlequin!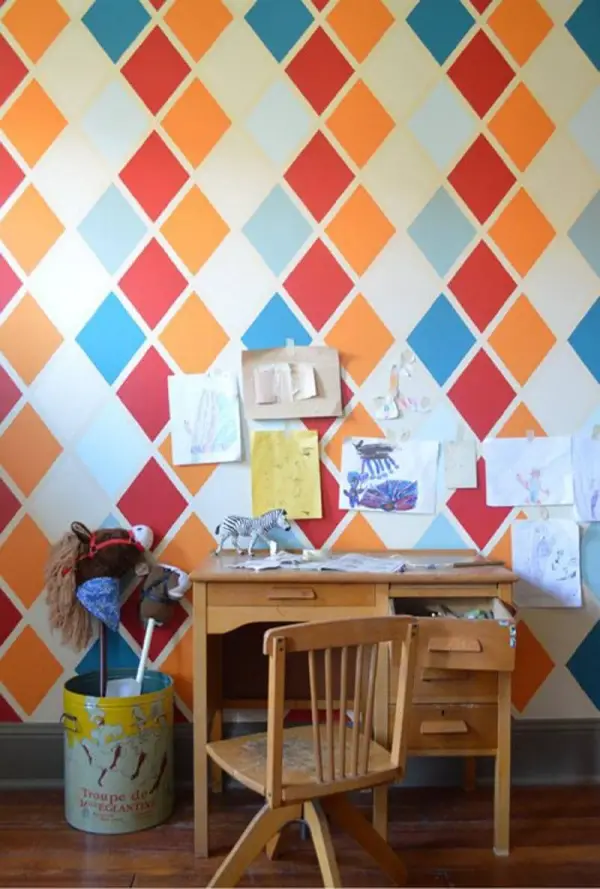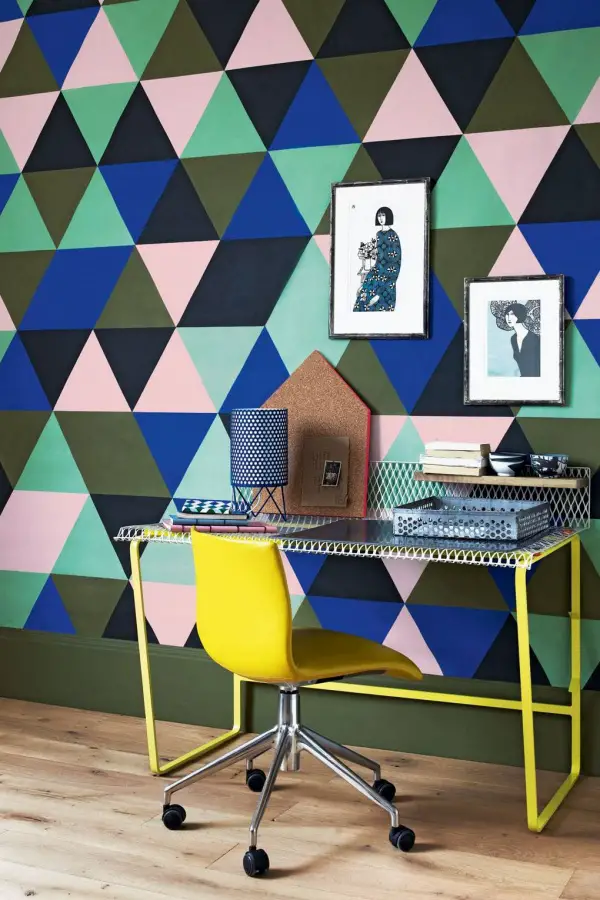 Simple and elegant! A classic harlequin pattern will instantly add life and sweetness to your bedroom. For a subtle effect, choose a diamond accent color just one or two shades higher than the room's base coat. This is a superb way to make a bedroom look super-chic.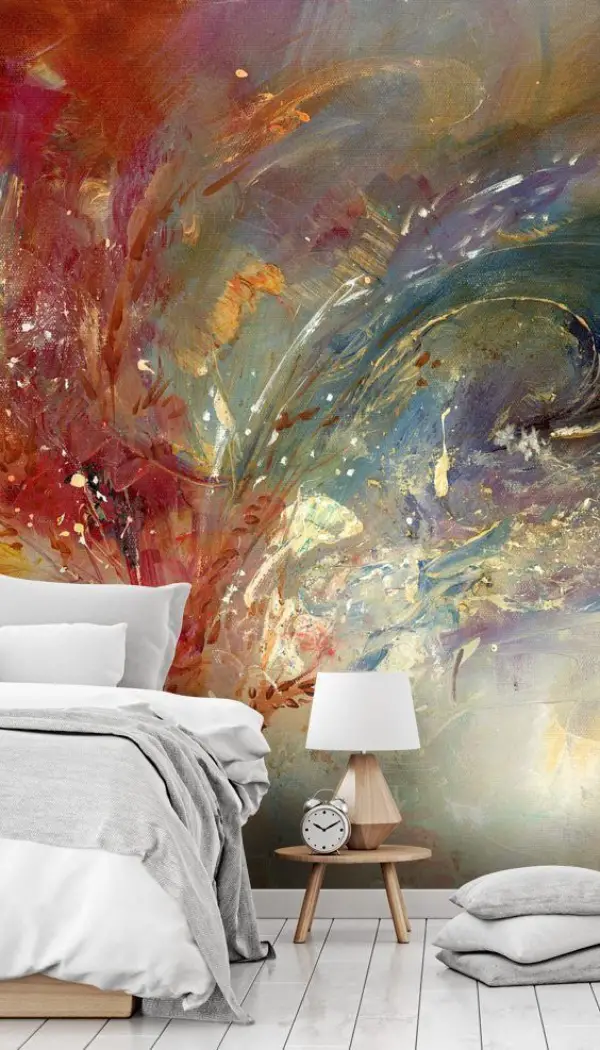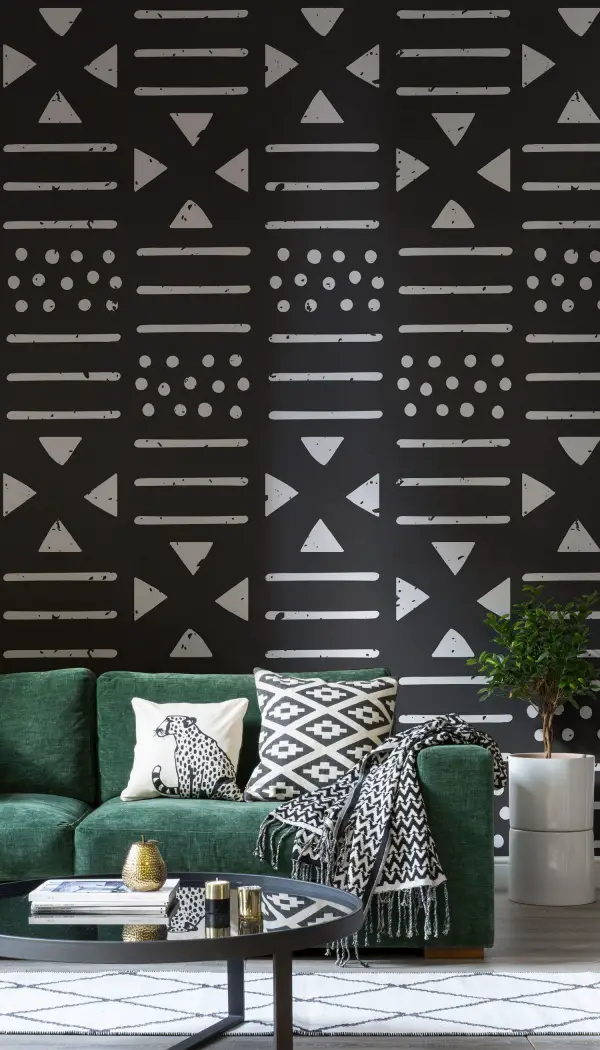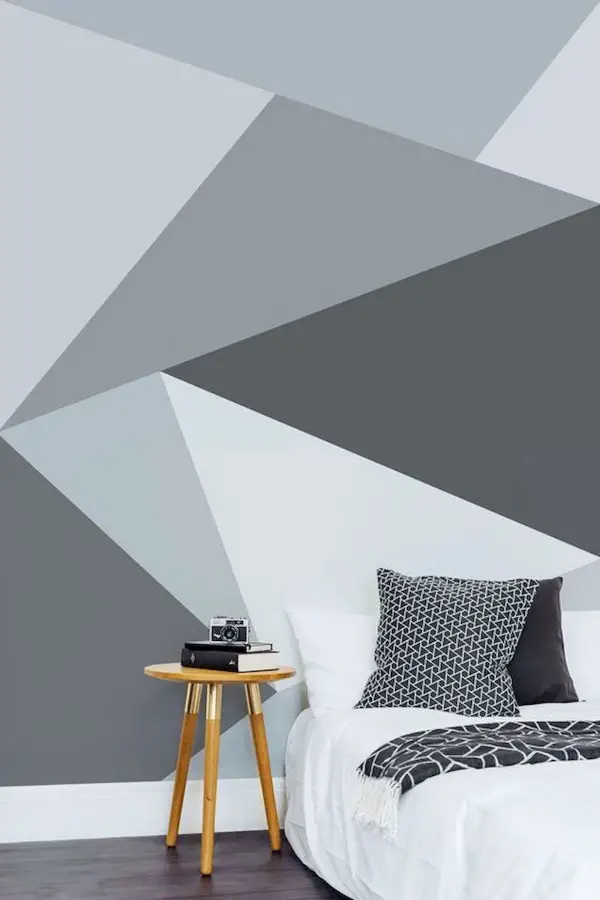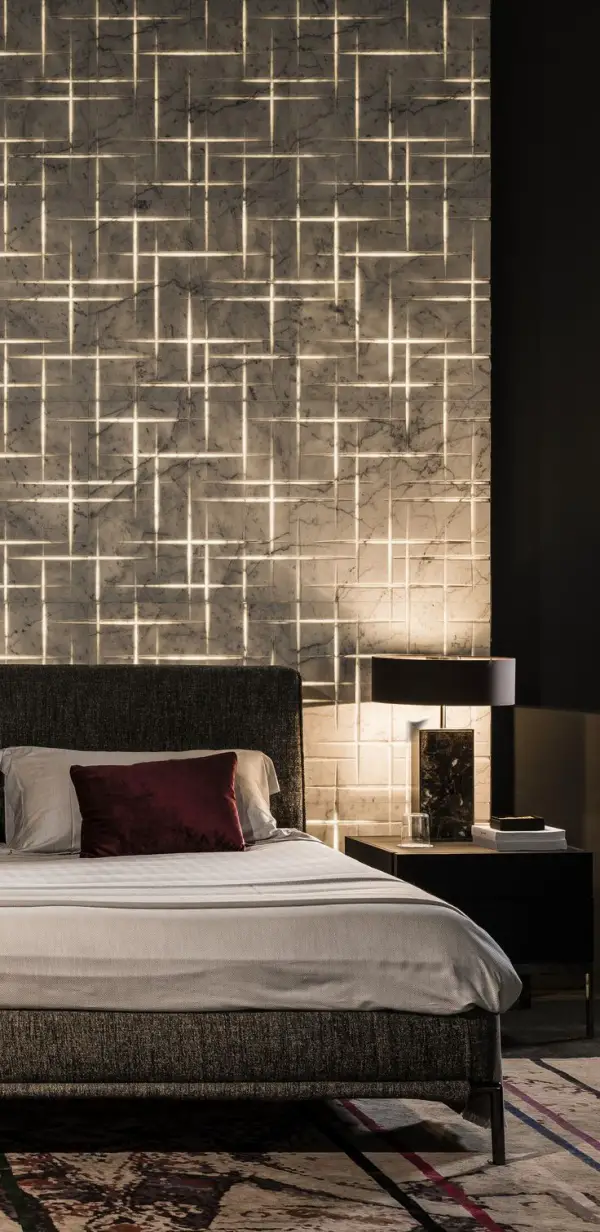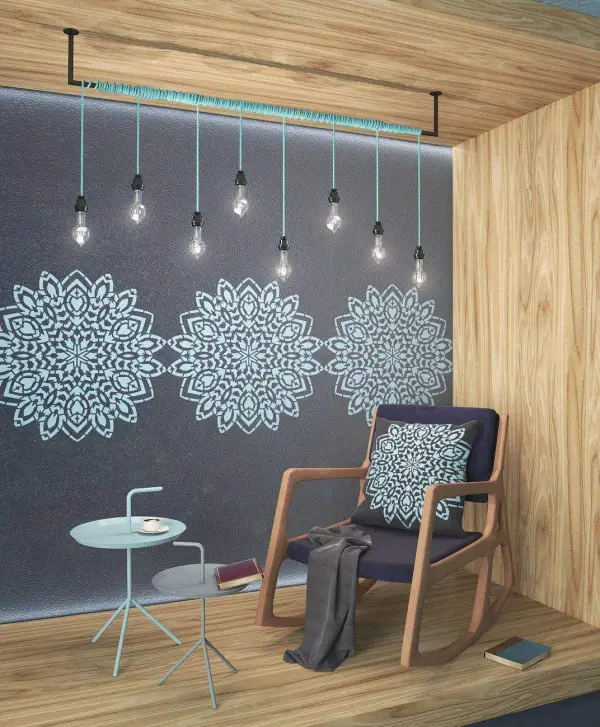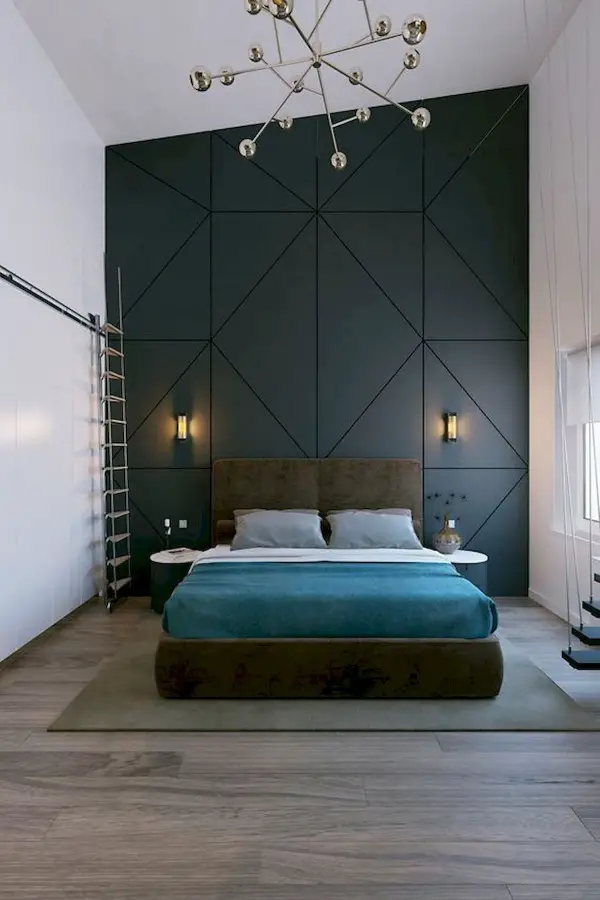 Undoubtedly, colors play a major role in transporting us to a different mood. Also, here we present some Extraordinary Minimalist living room ideas. So, you need to be extremely careful when it comes to choosing the right color design for your bedroom walls.  No matter what kind of setting you want to create for your personal space, these unique wall paint designs for the bedroom would surely help you set your mood and tone. You can paint any spot from the ceiling to the wall to make your bedroom to the next level.